Italian Wedding, Lake Garda.
Kat and I had never photographed (or even attended) an Italian wedding before we photographed this one. As a wedding photographer who loves travel, we are always dreaming of destinations as beautiful and inspirational as this. So when we got the enquiry from Olivia + Ricky, it's needless to say that we were very honoured that they'd want us to travel for their wedding.
Their fun and relaxed wedding filled only with their closest family and friends was sublime. Arriving at the venue, we were greeted by rolling mountains for a backdrop on one side and vast Lake Garda on the other. Everywhere we turned was an exciting viewpoint and spoilt us for choice when it came to their portraits.
Olivia and Ricky are one of those couples. The type of couple every wedding photographer wants to work with. They're fun loving, down to earth and so obviously made for each other. The way Ricky will look at Olivia, or the way Olivia will gently touch Ricky's arm when they're talking only goes to demonstrate how strongly they feel toward each other. Again, we feel honoured and blessed to have been a part of this wedding. A massive thank you to Olivia, Ricky and all of your family and friends for making us both so welcome and looked after.
A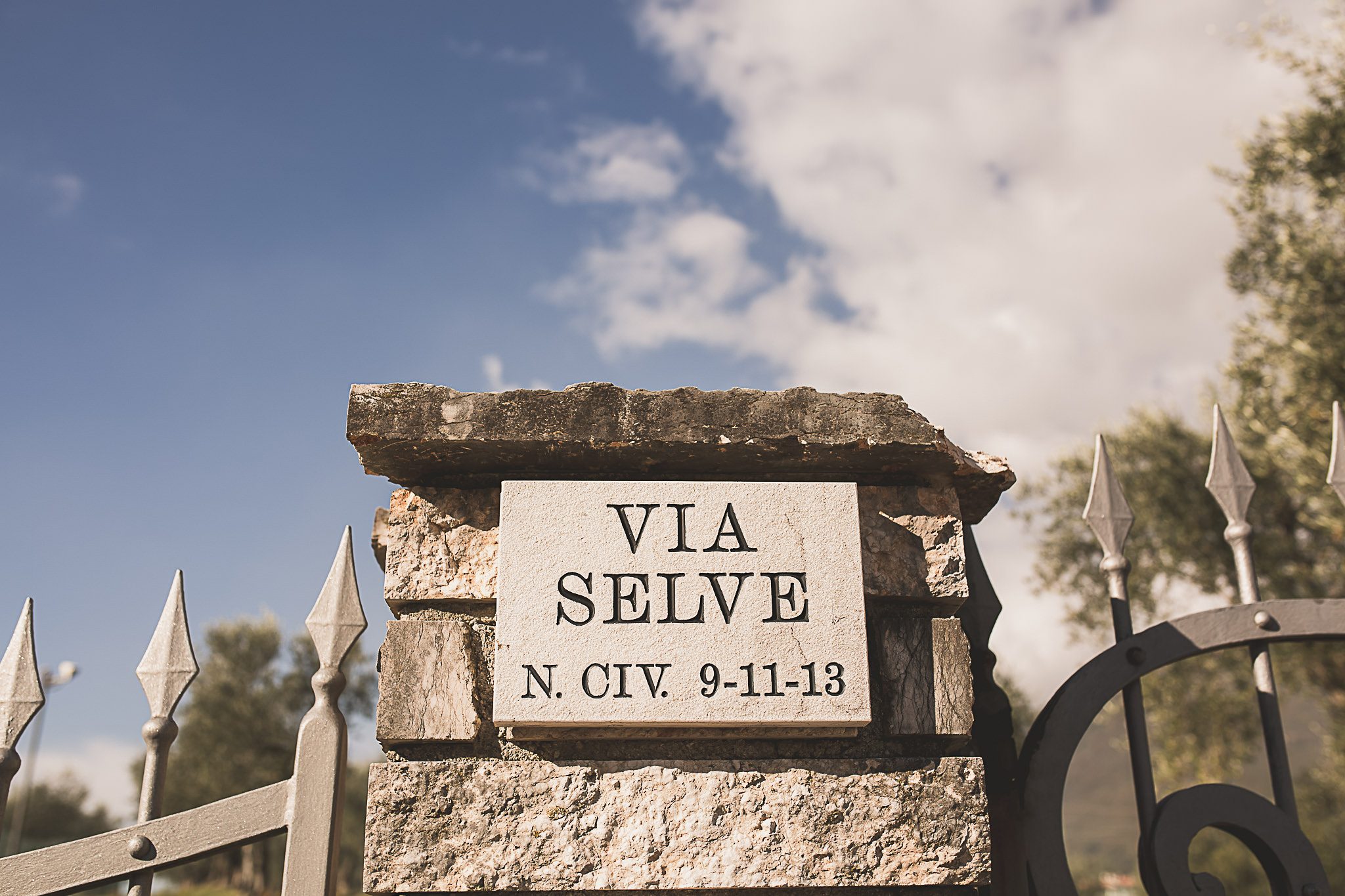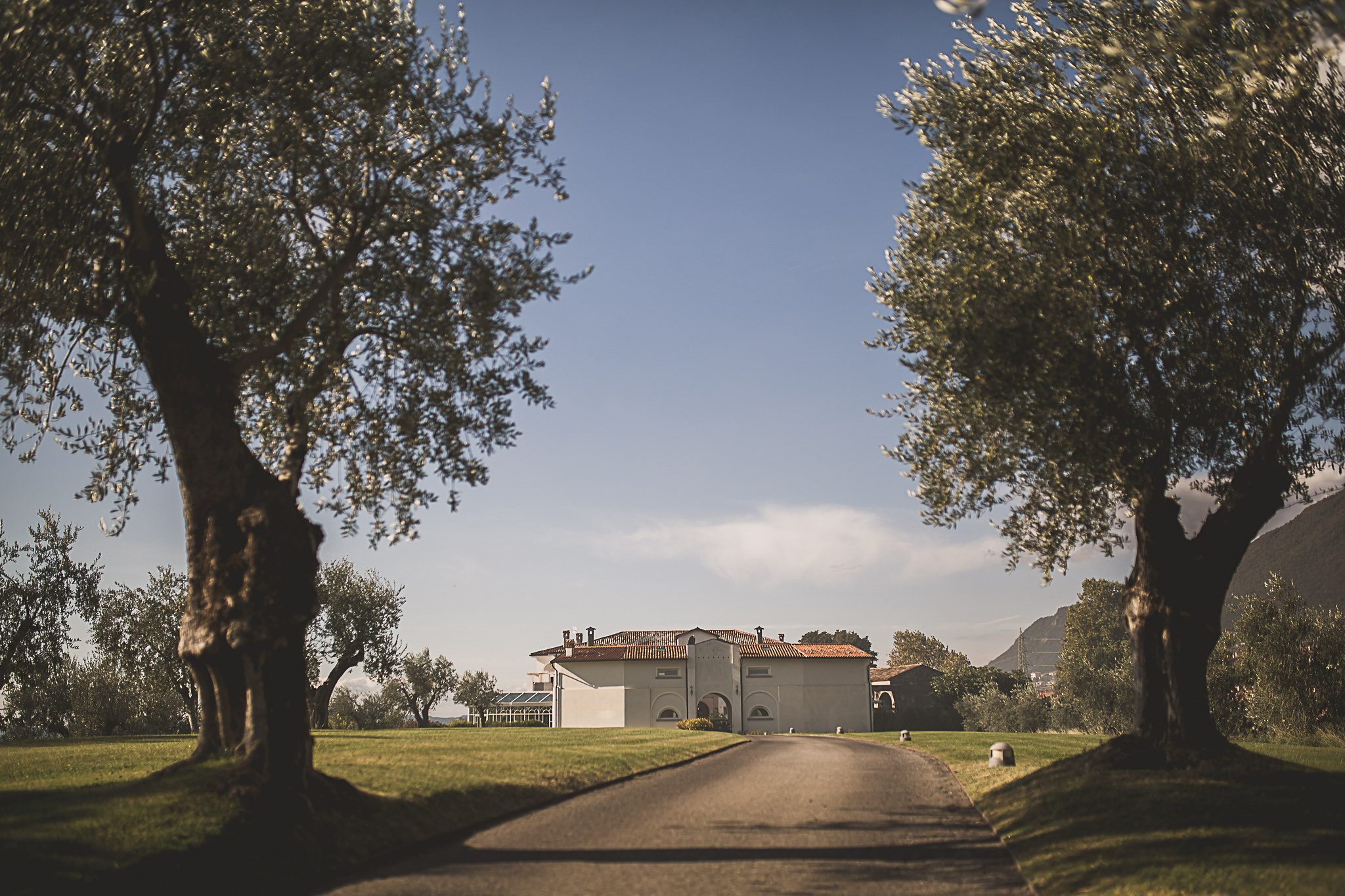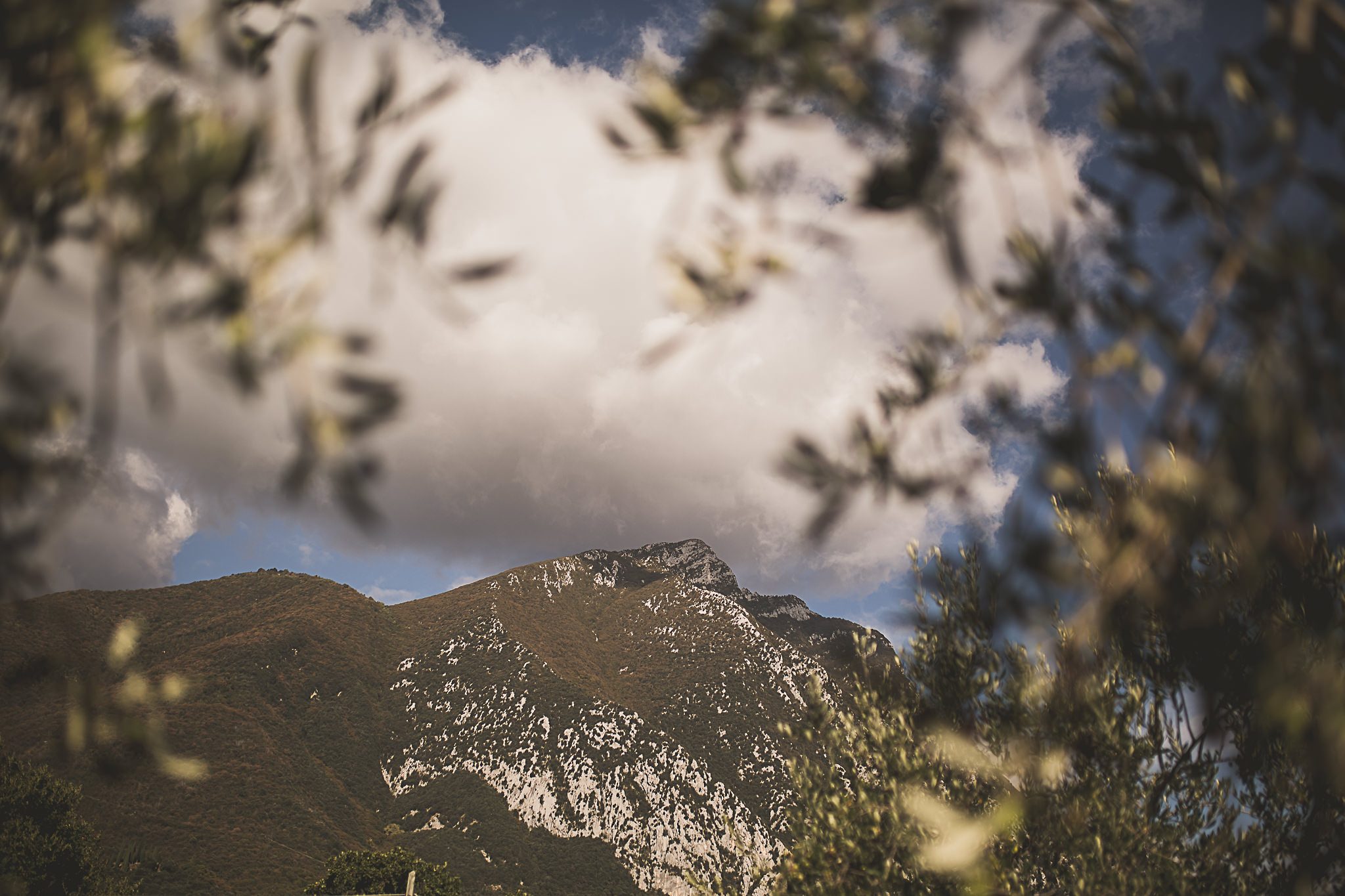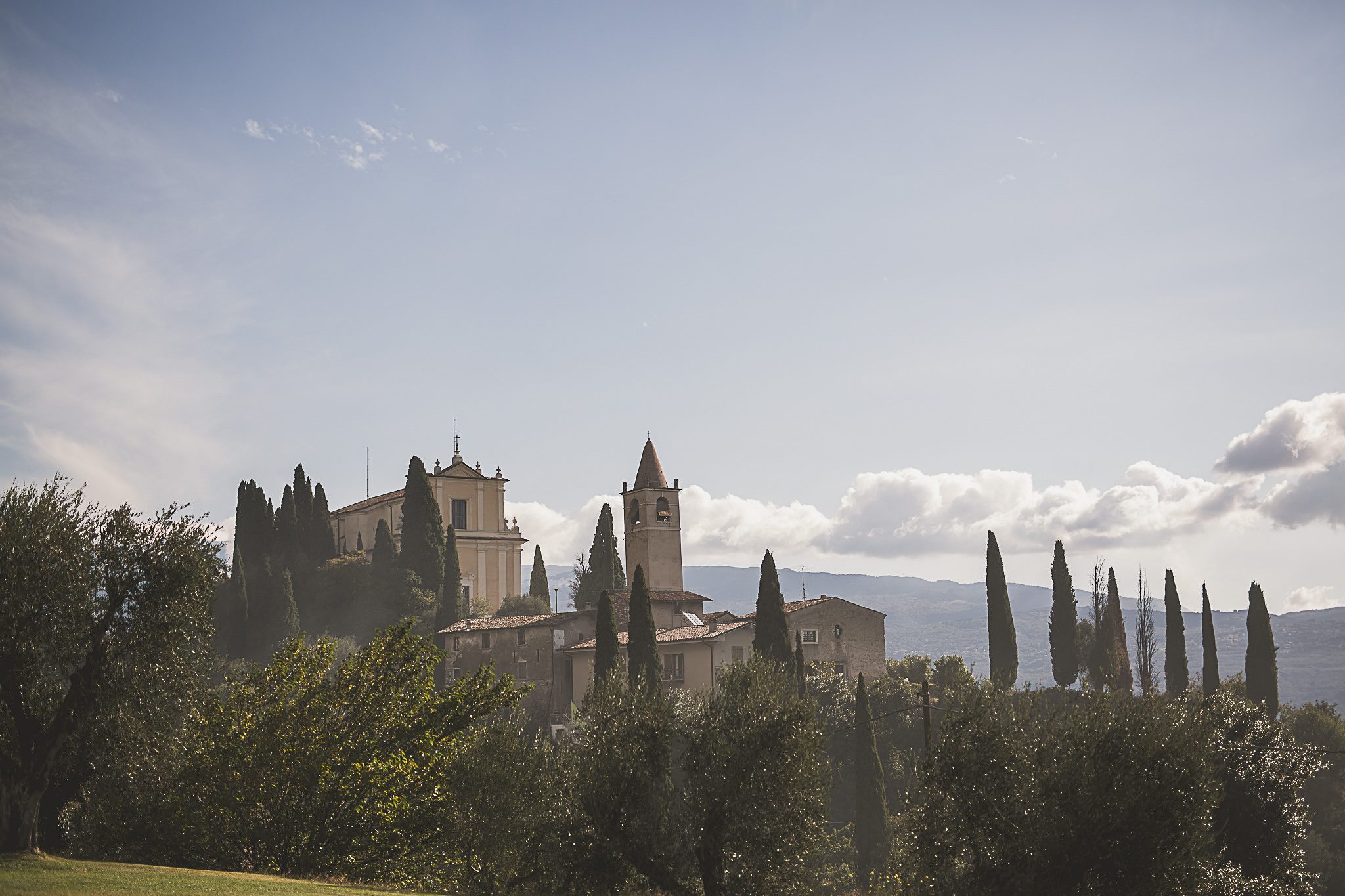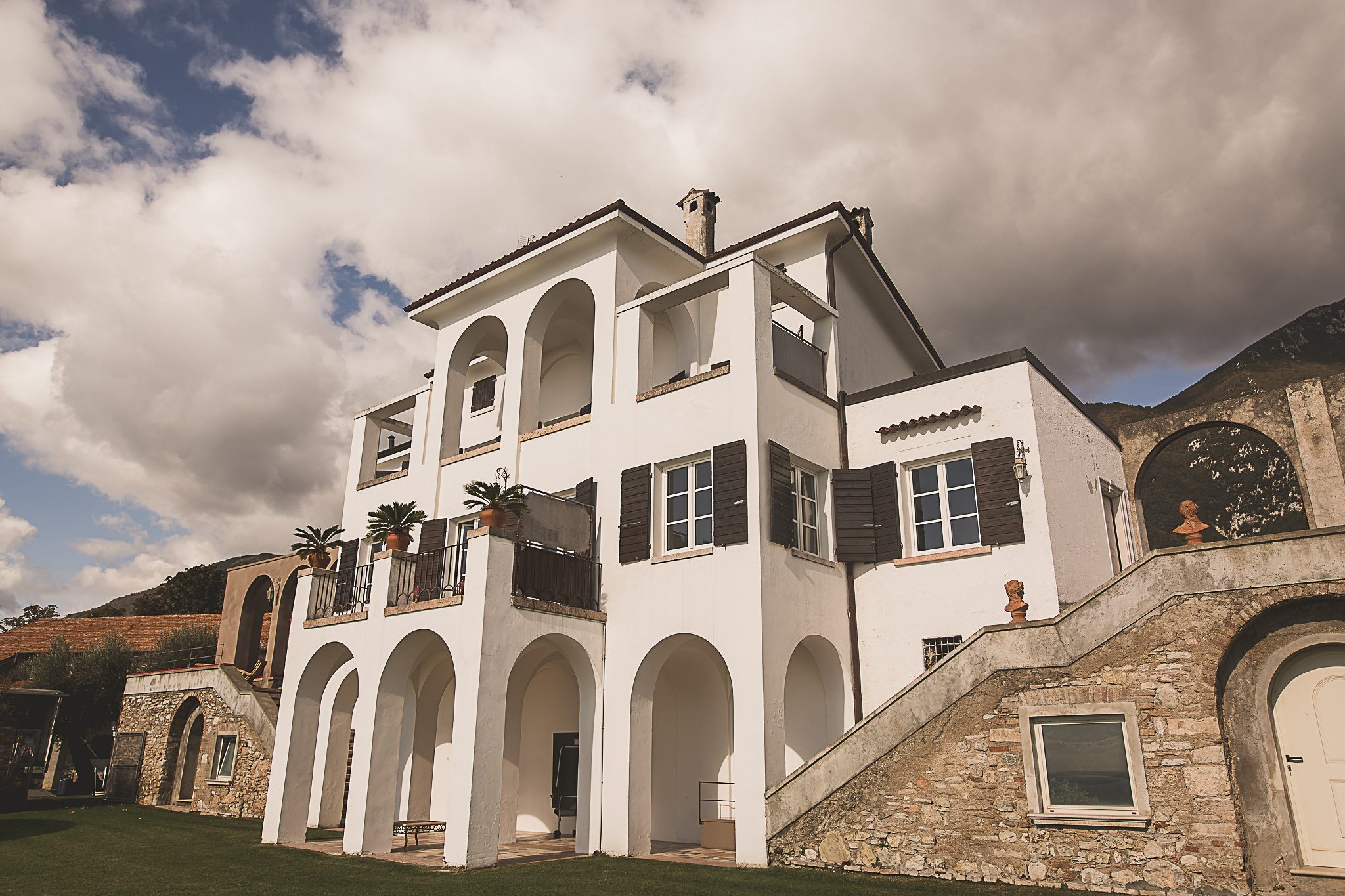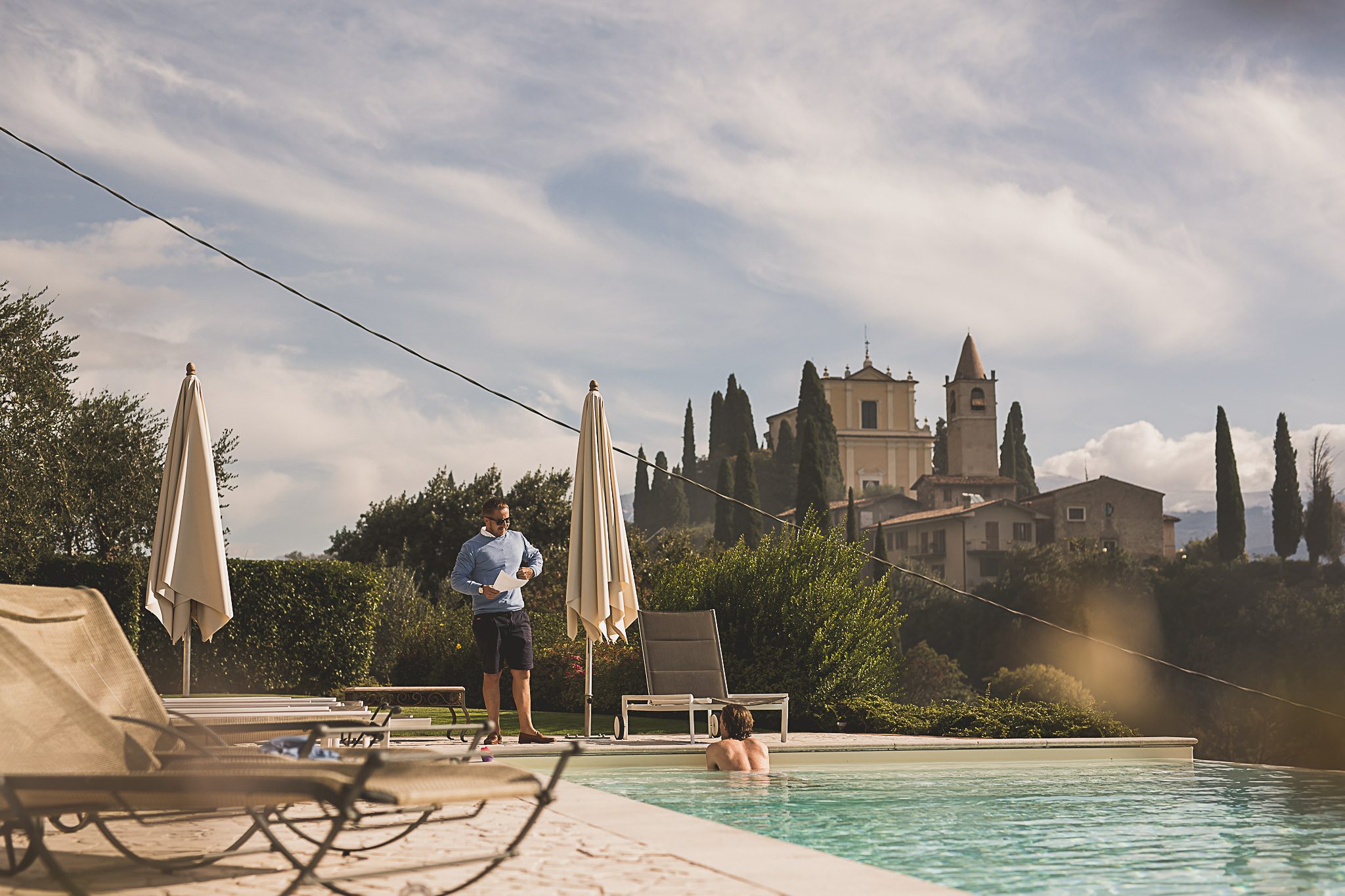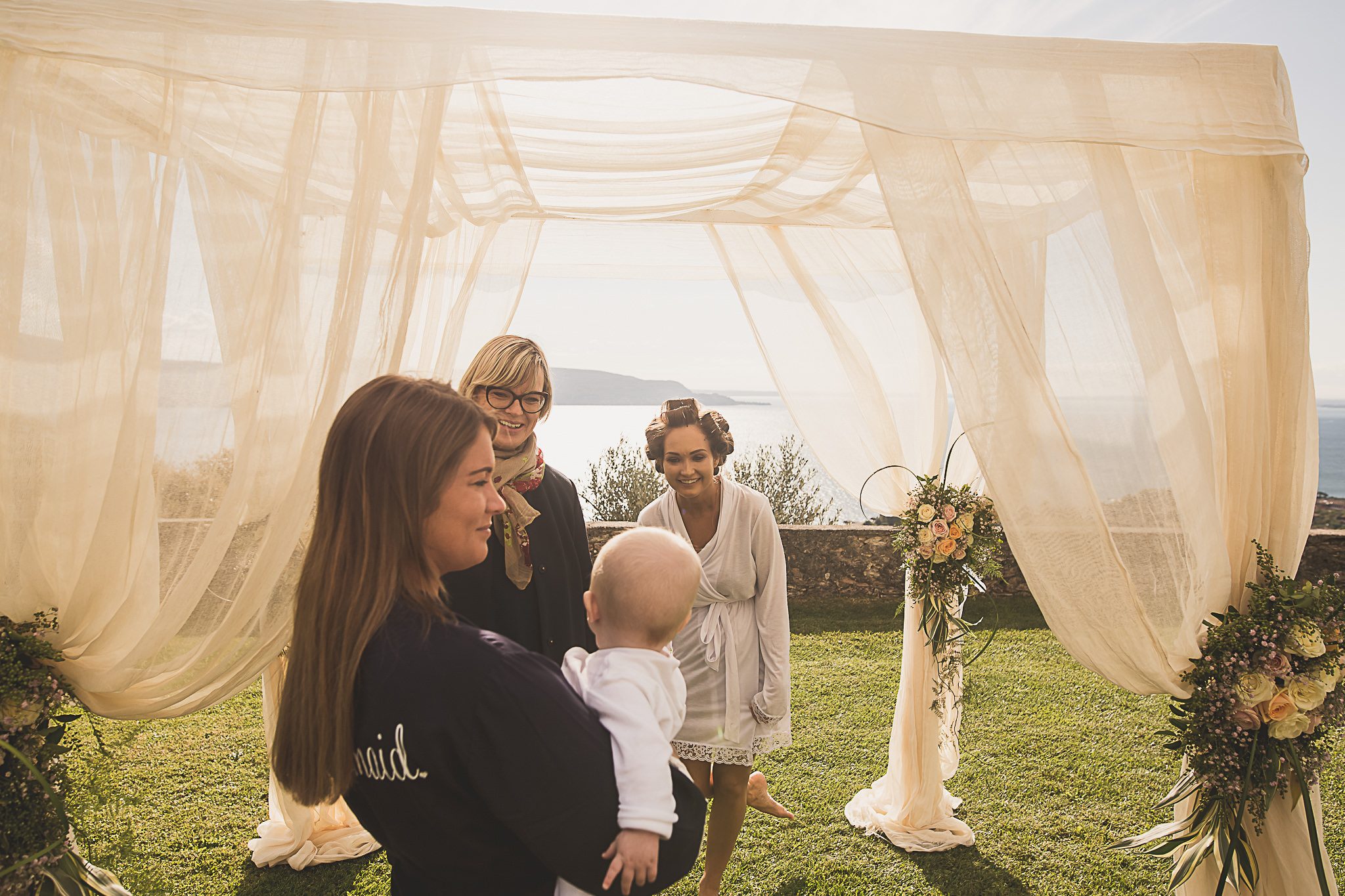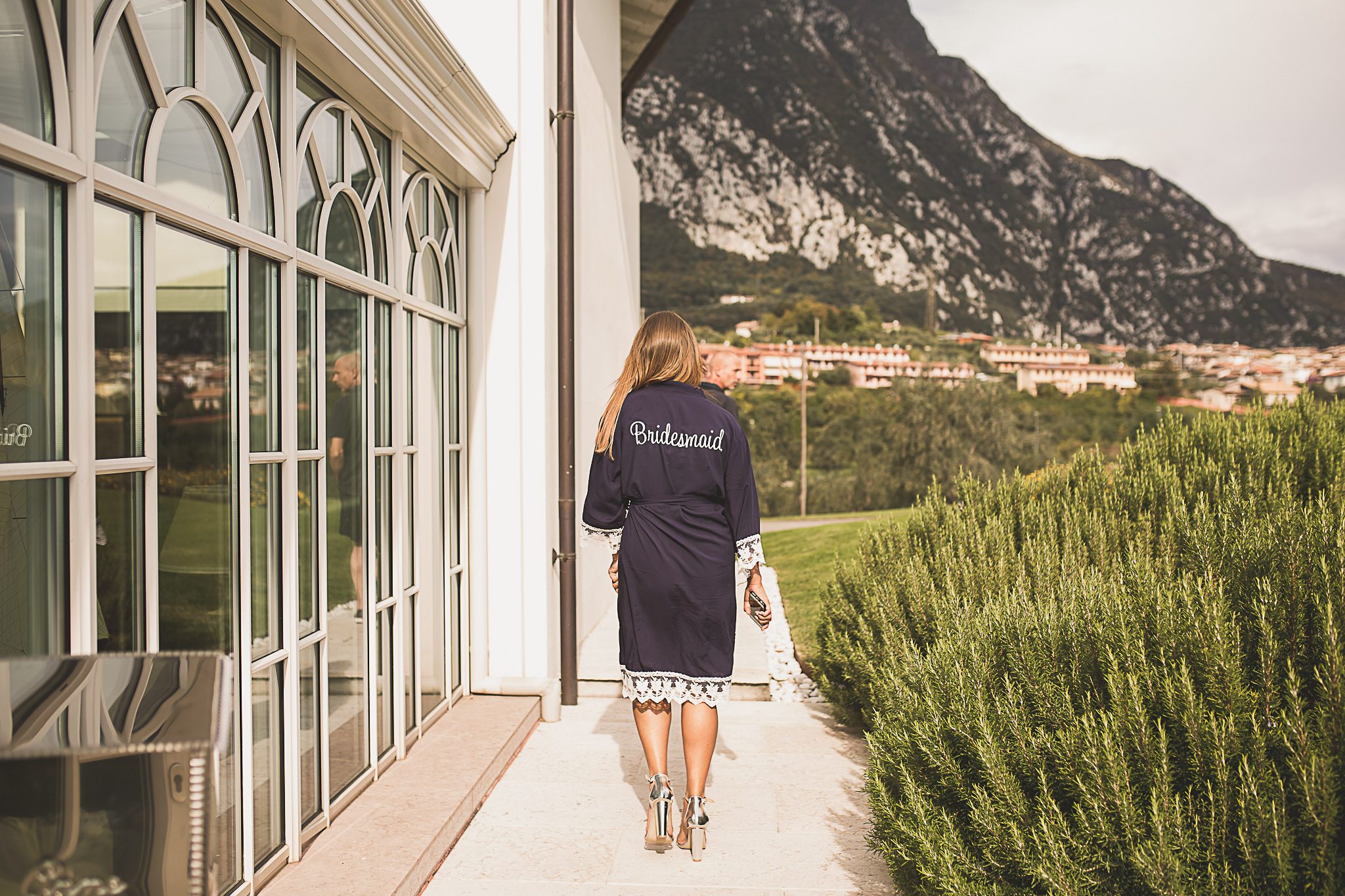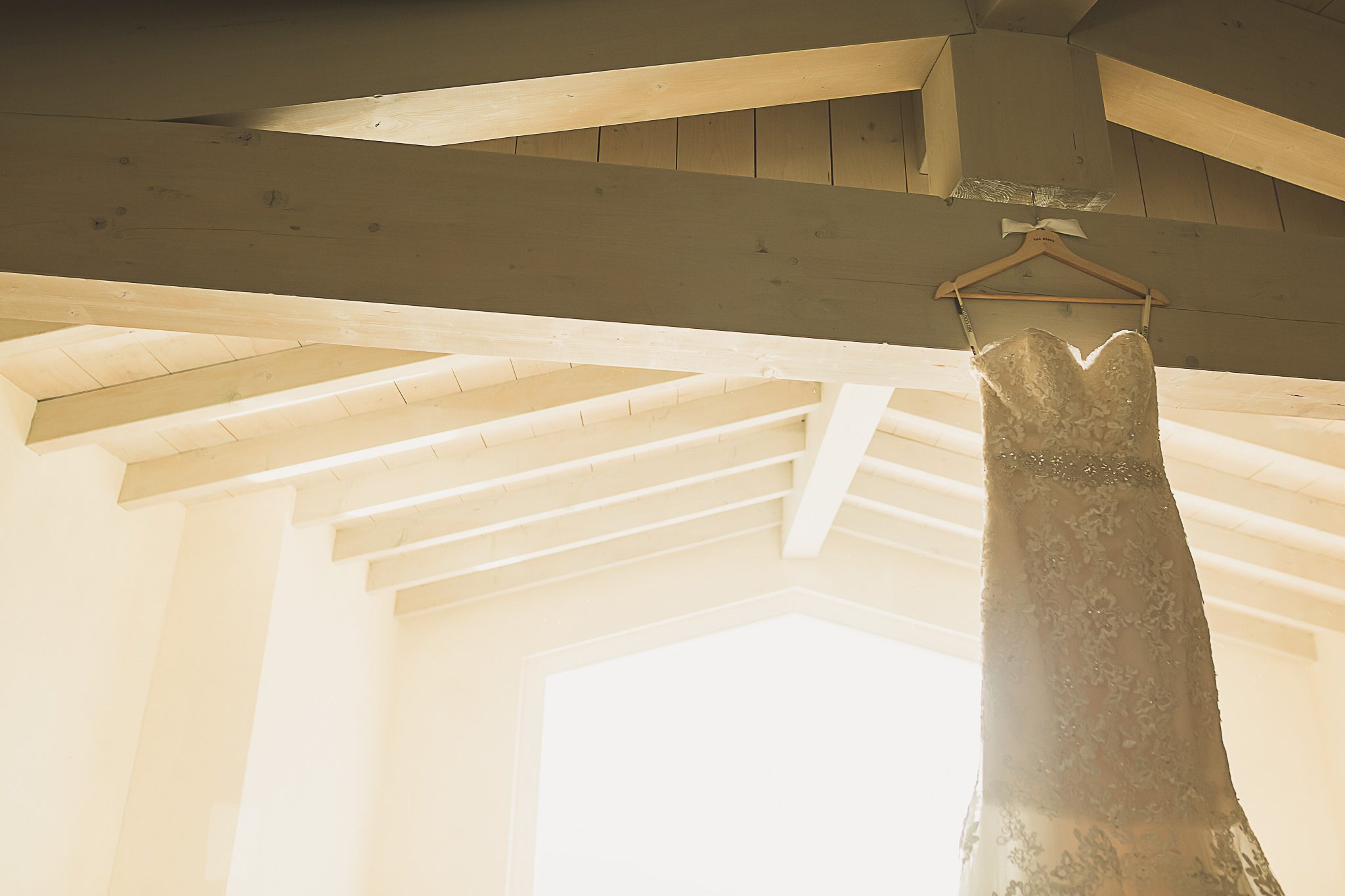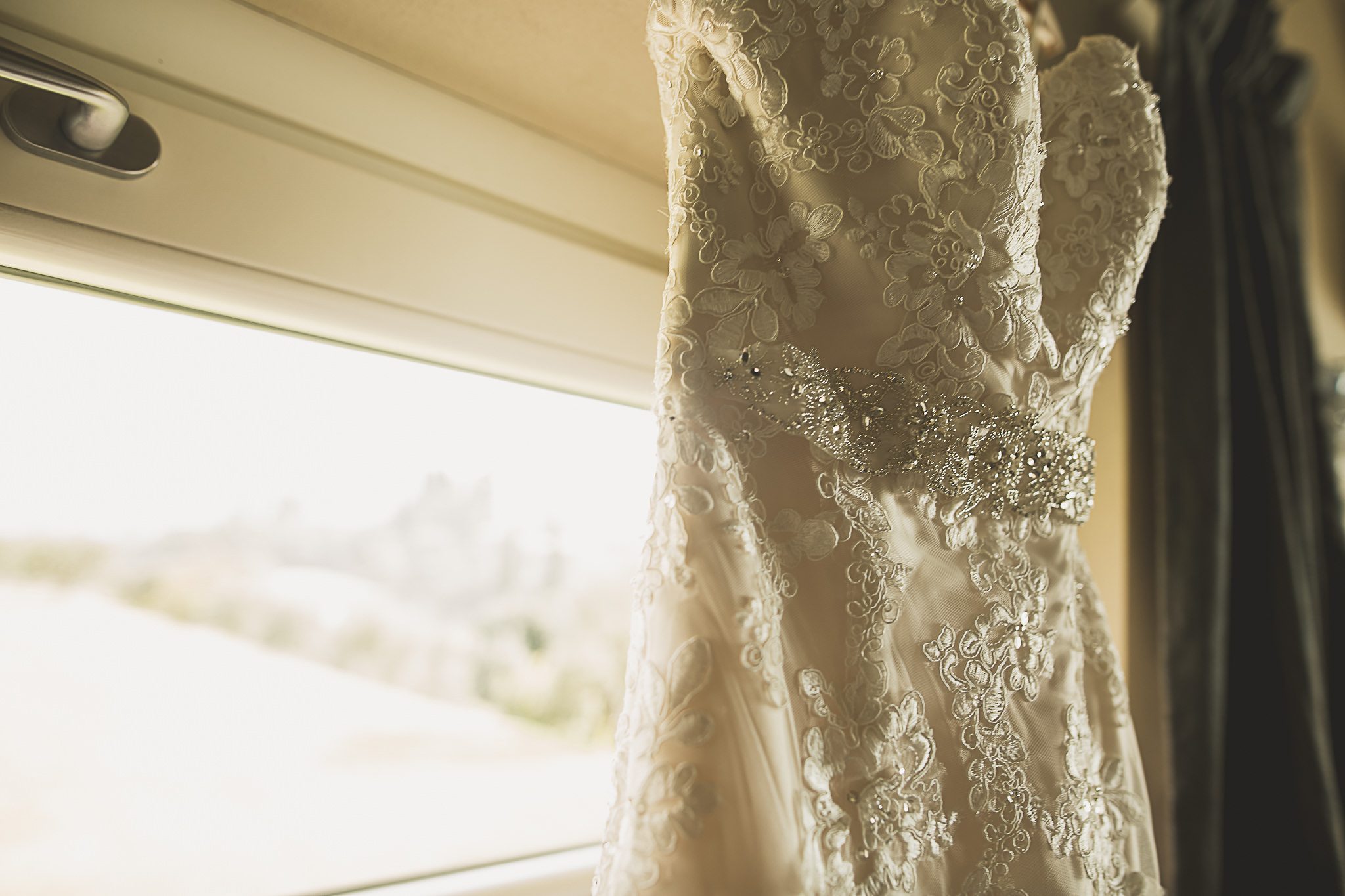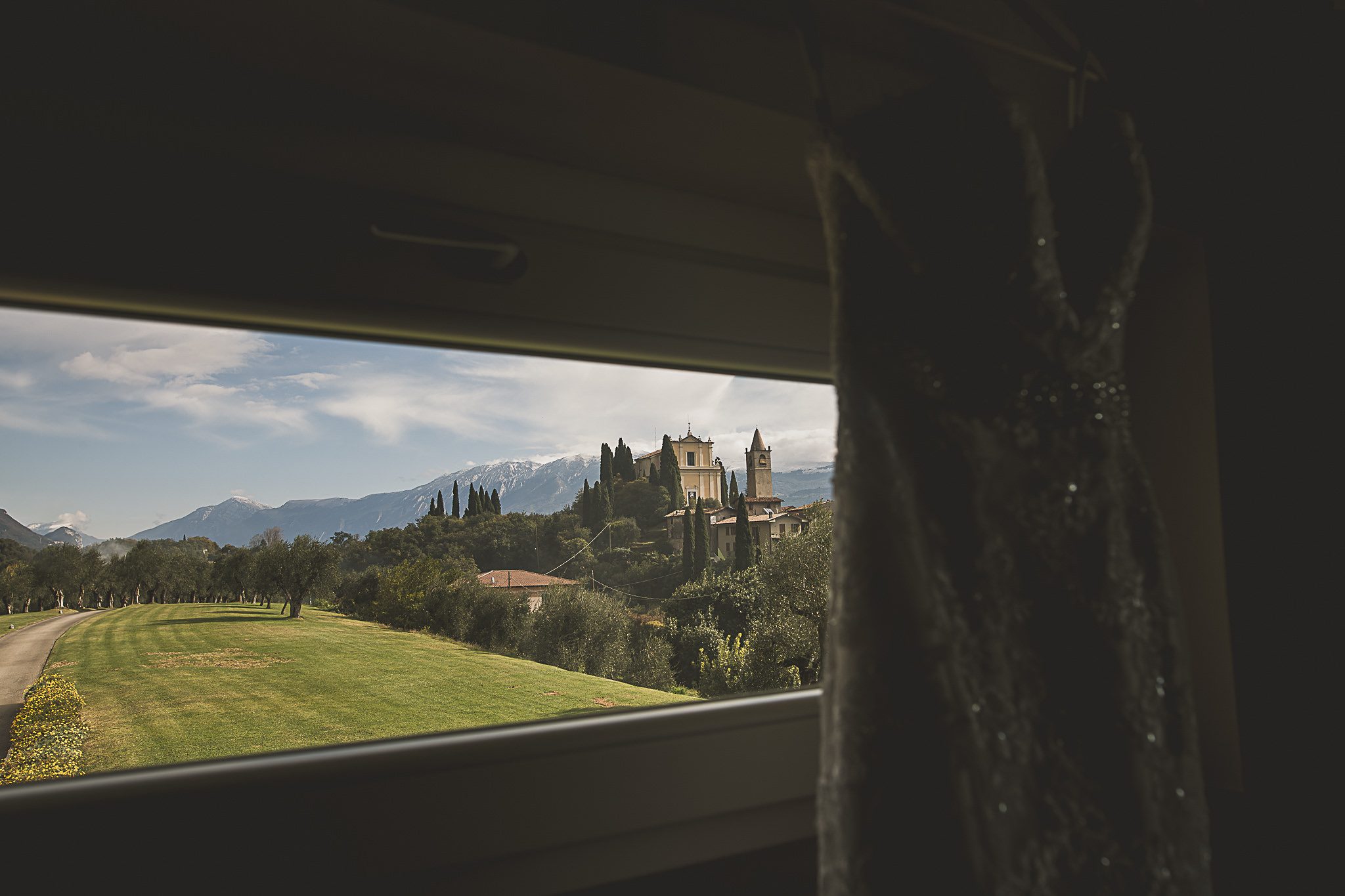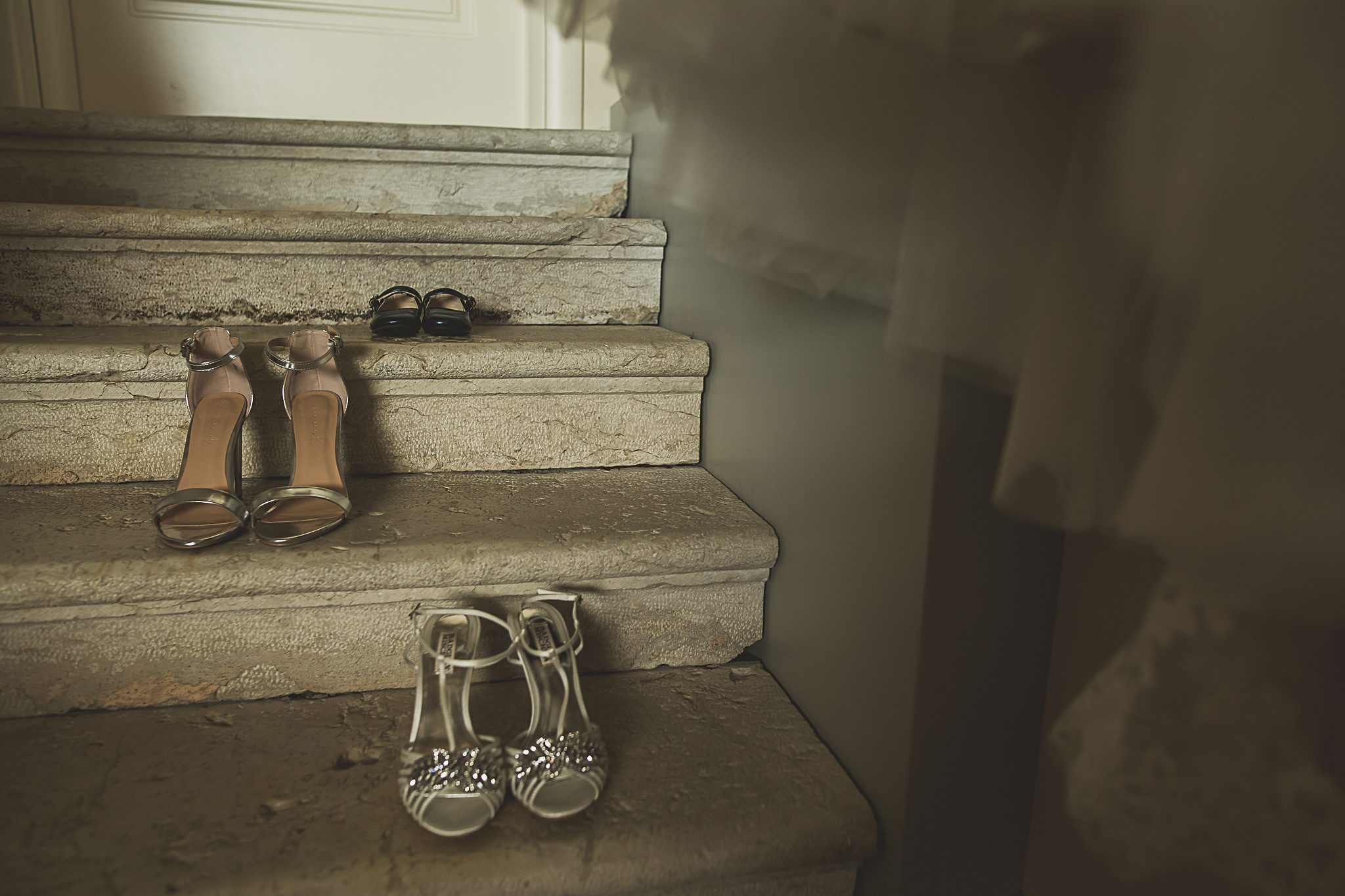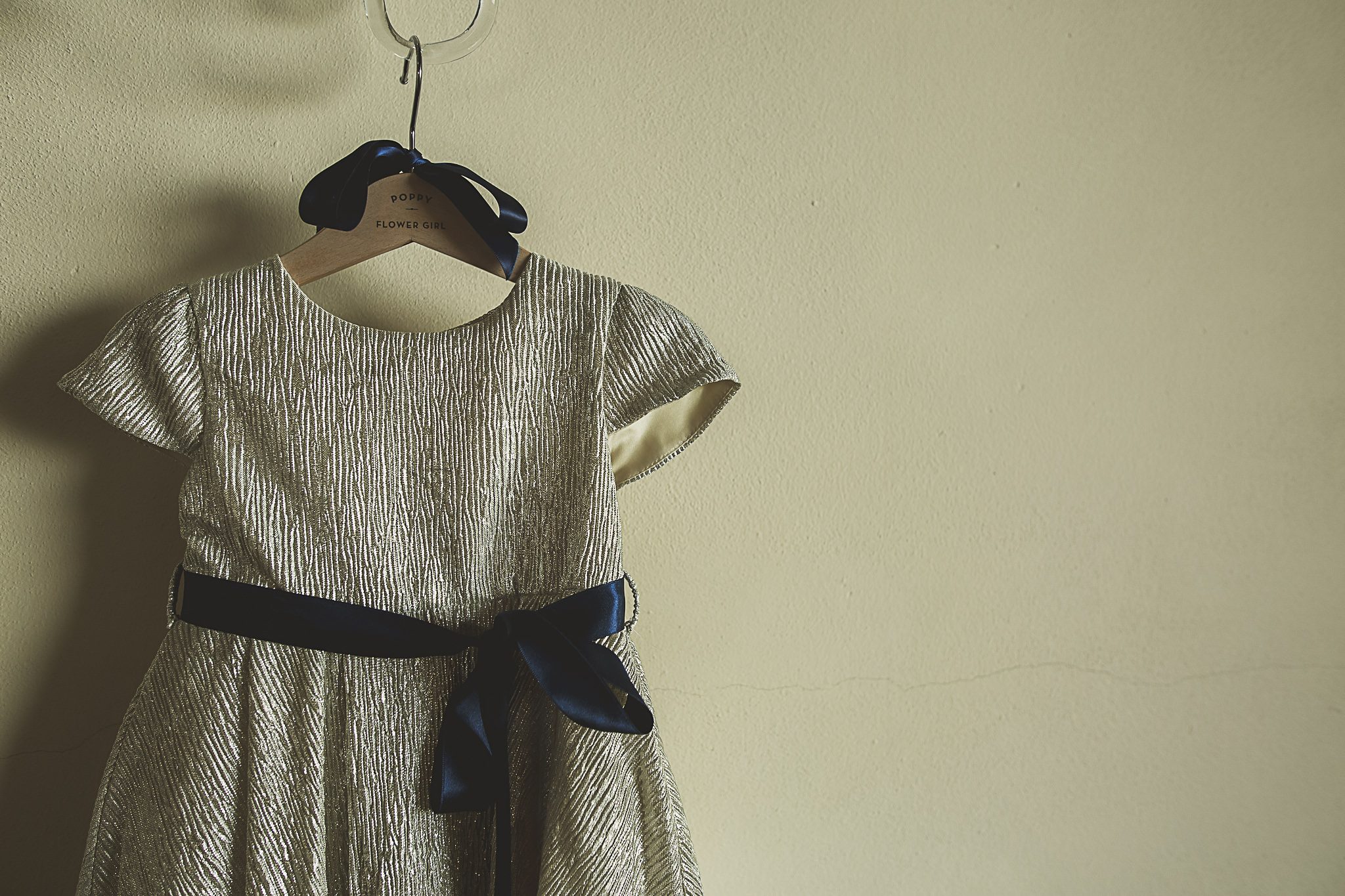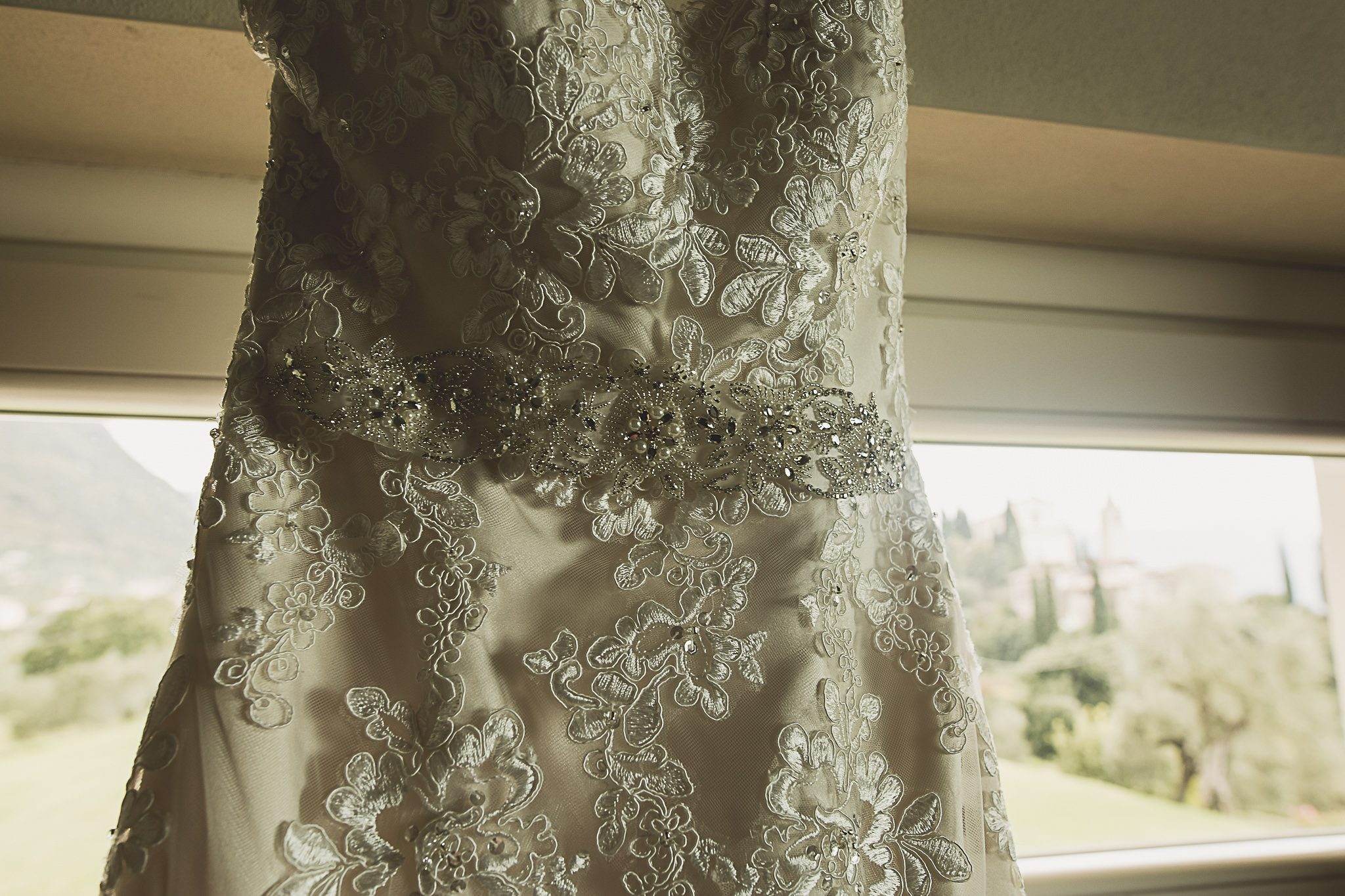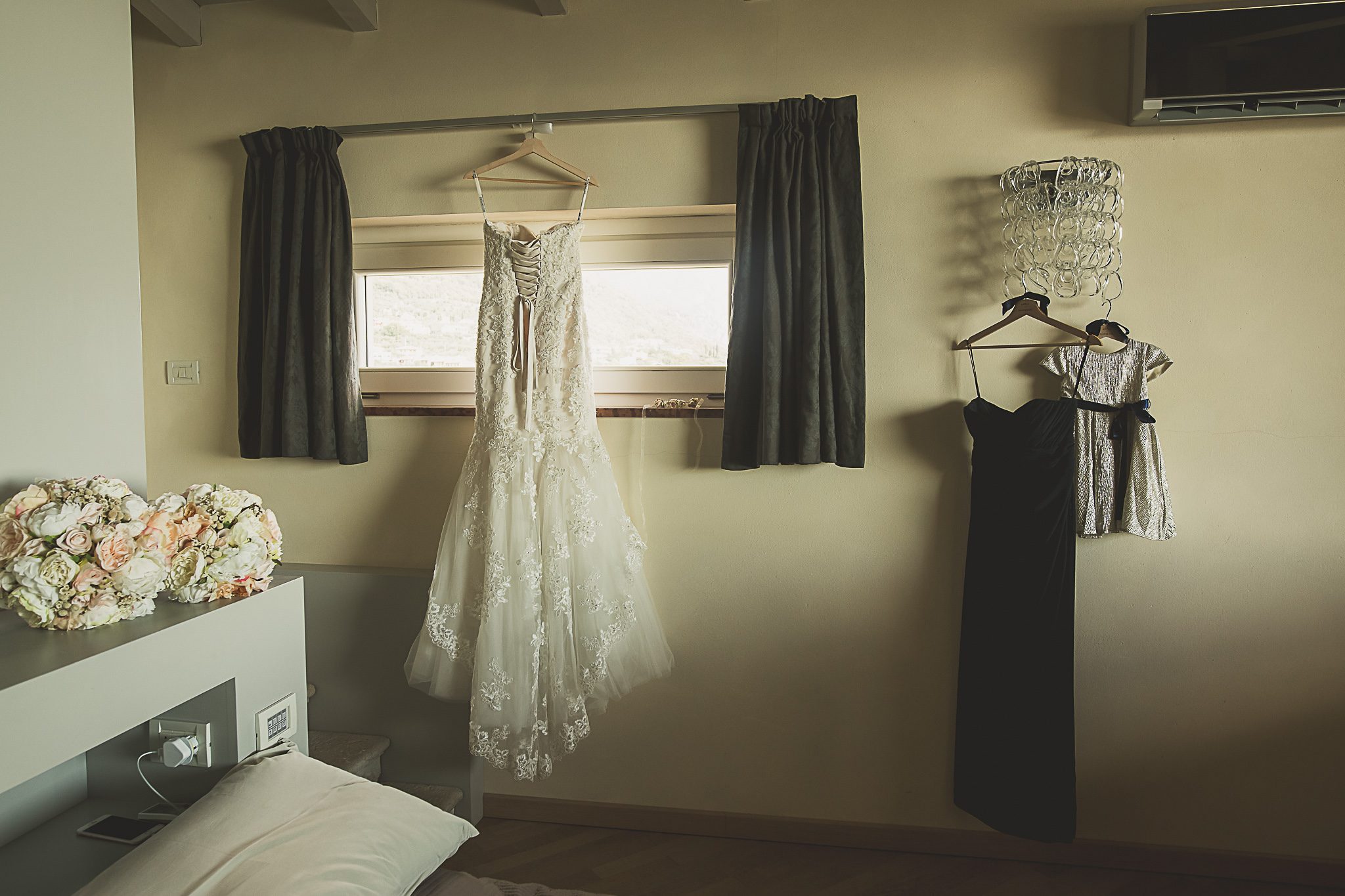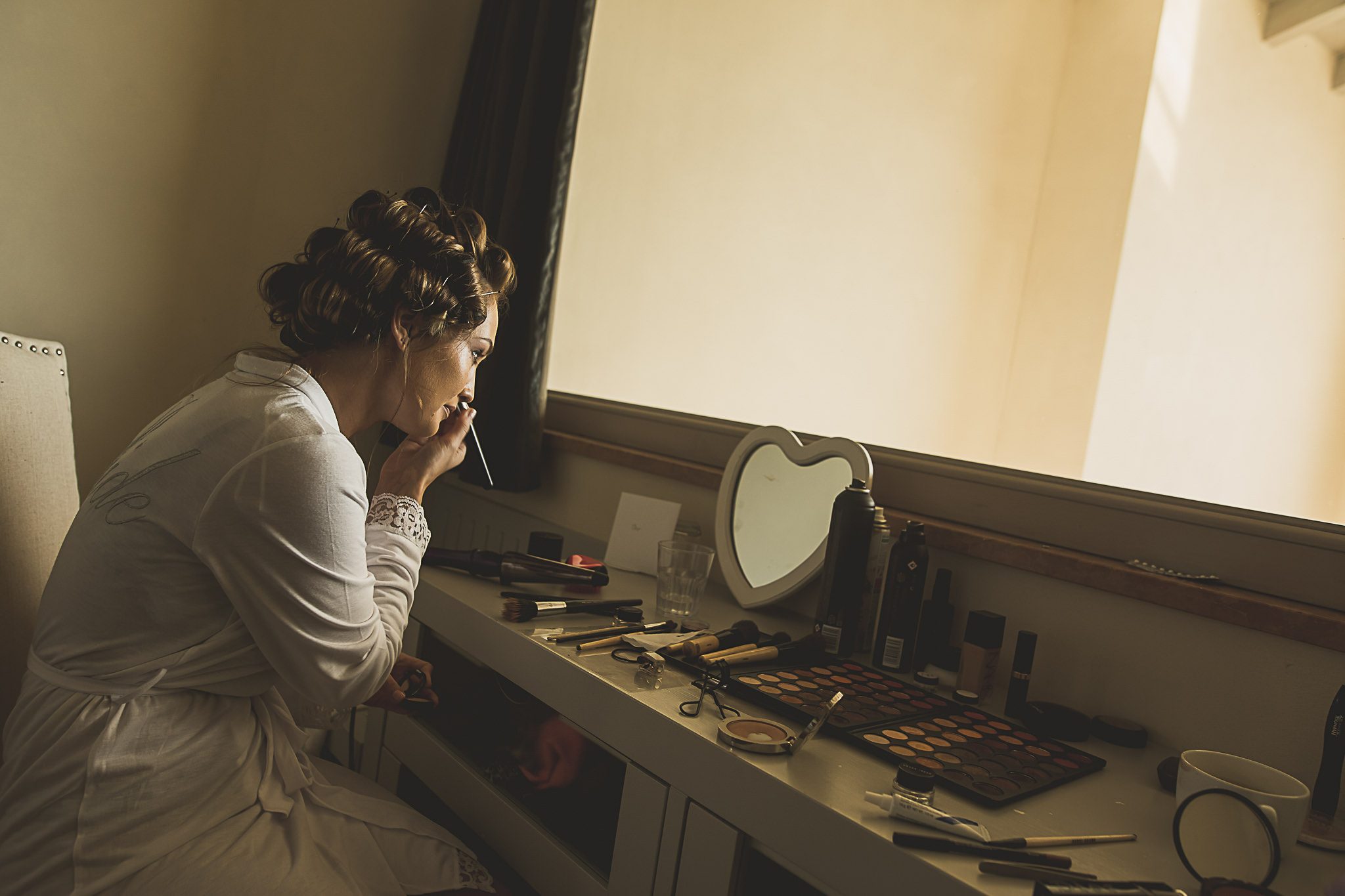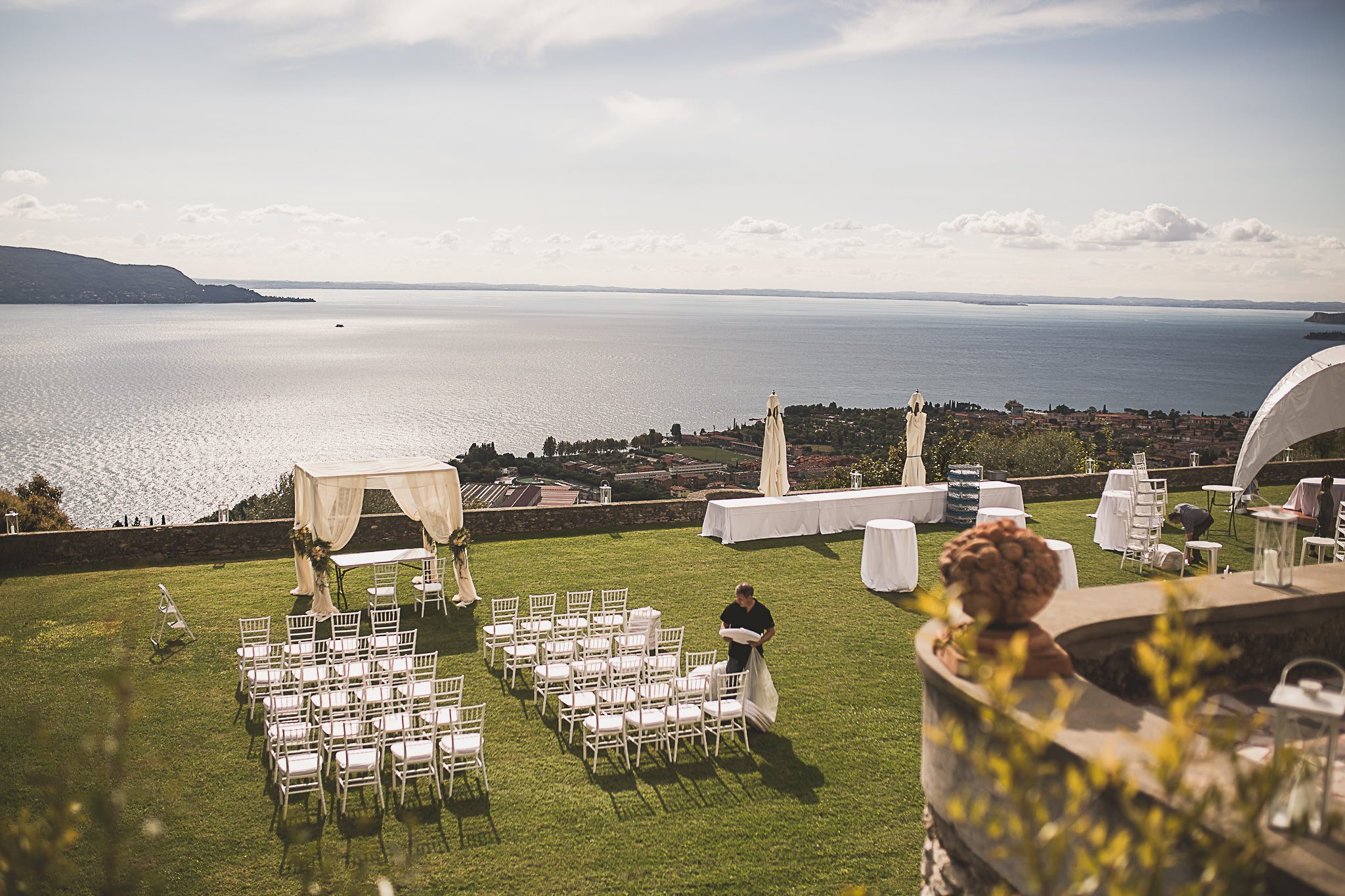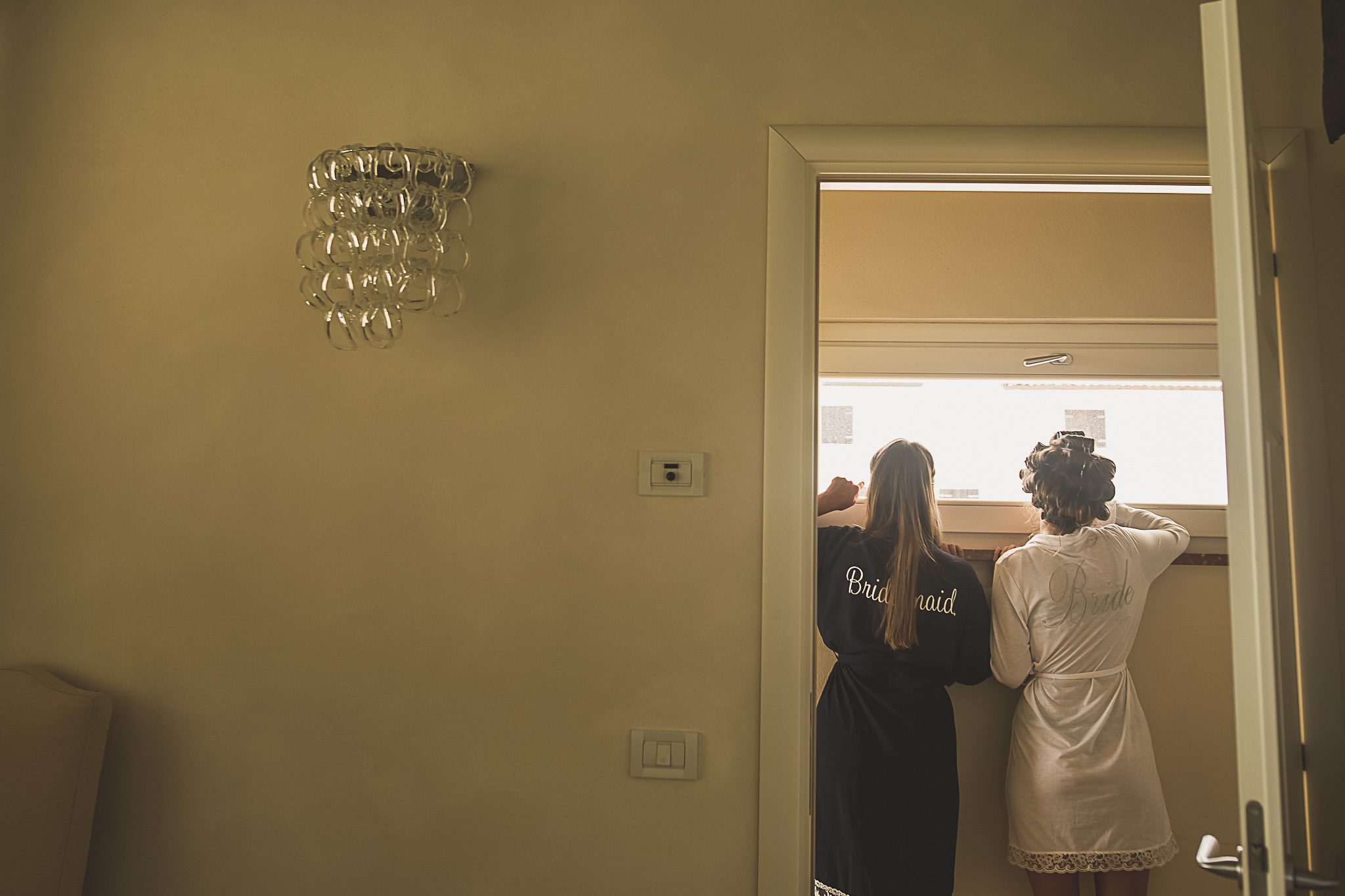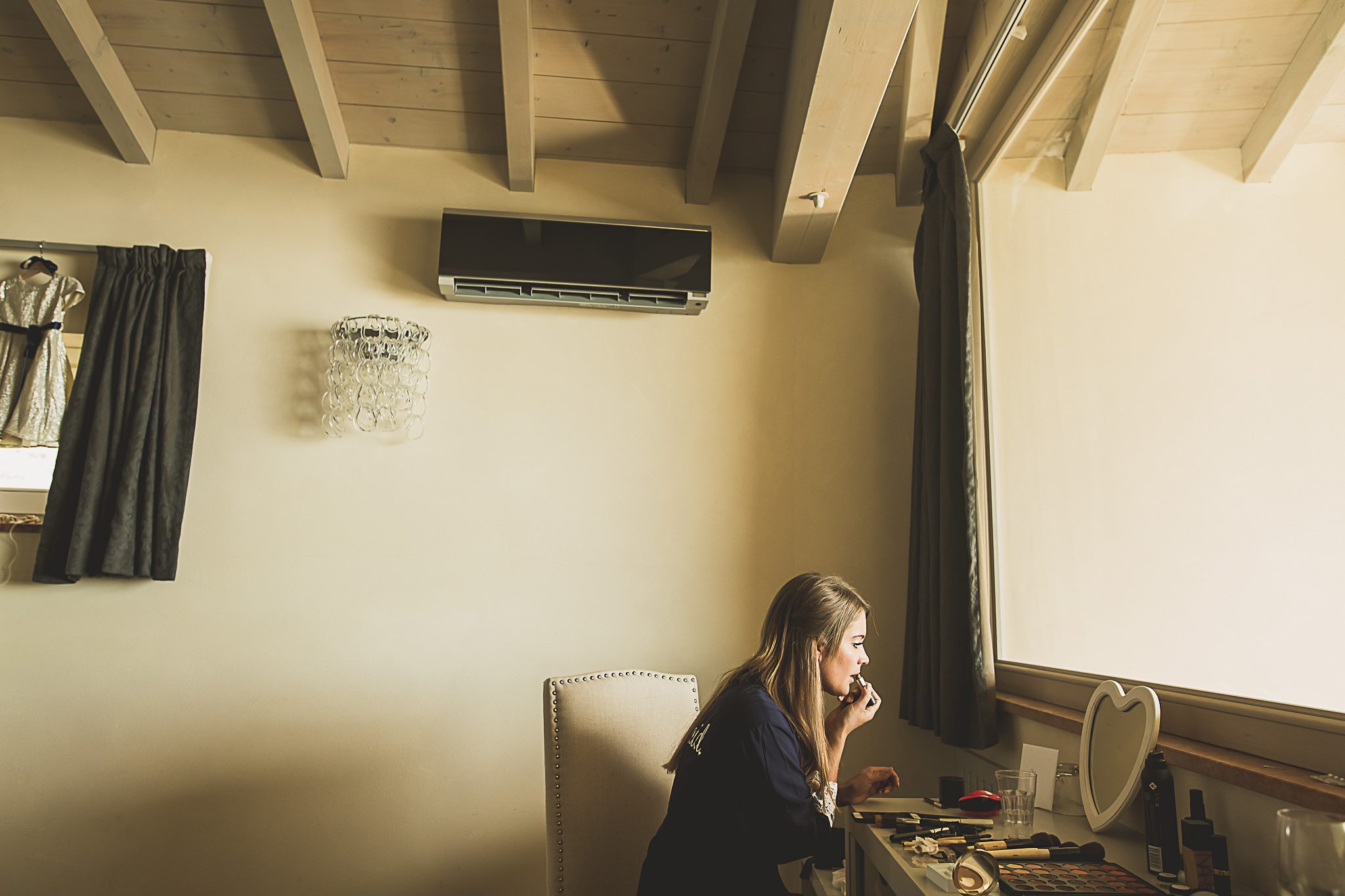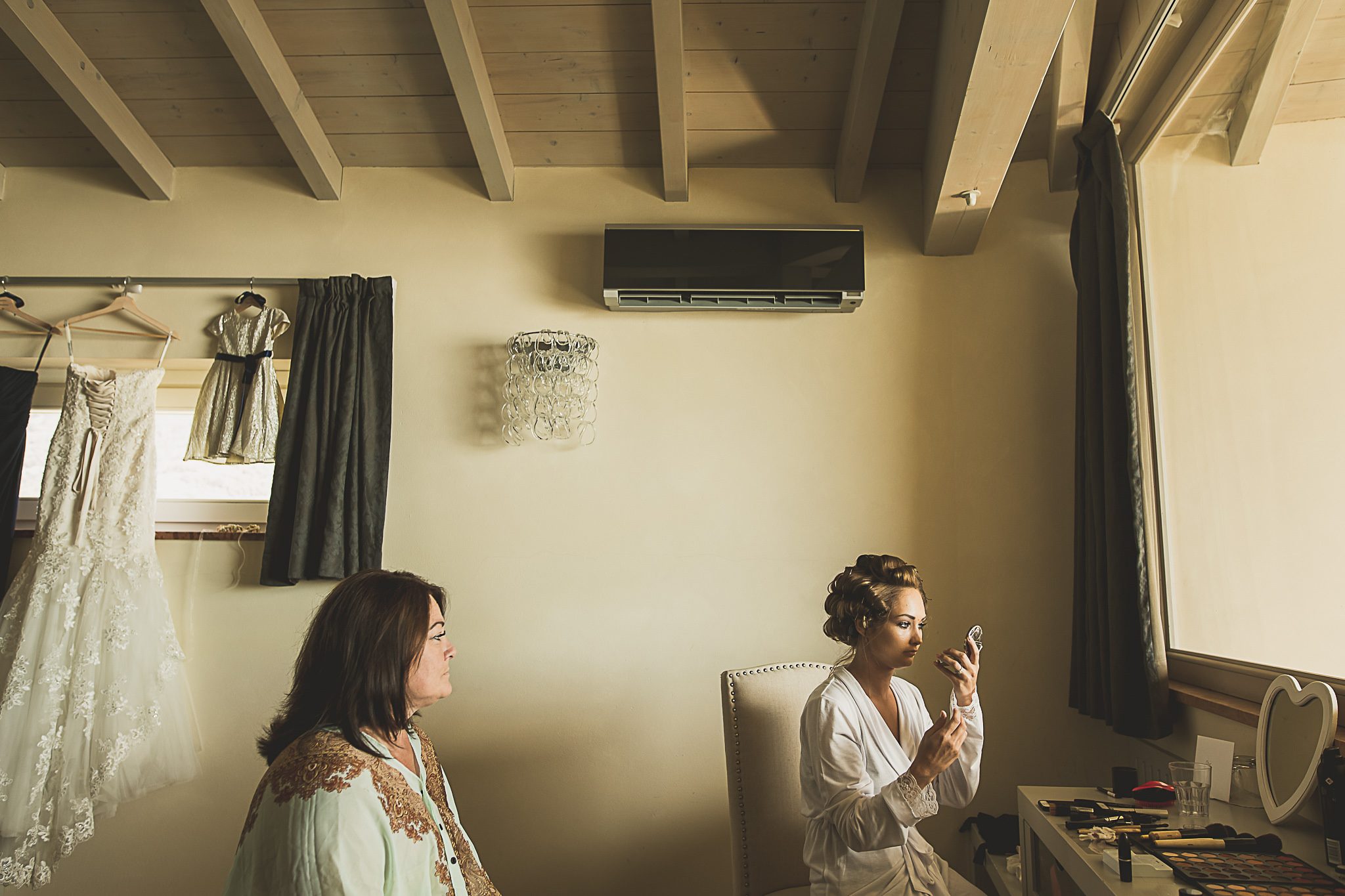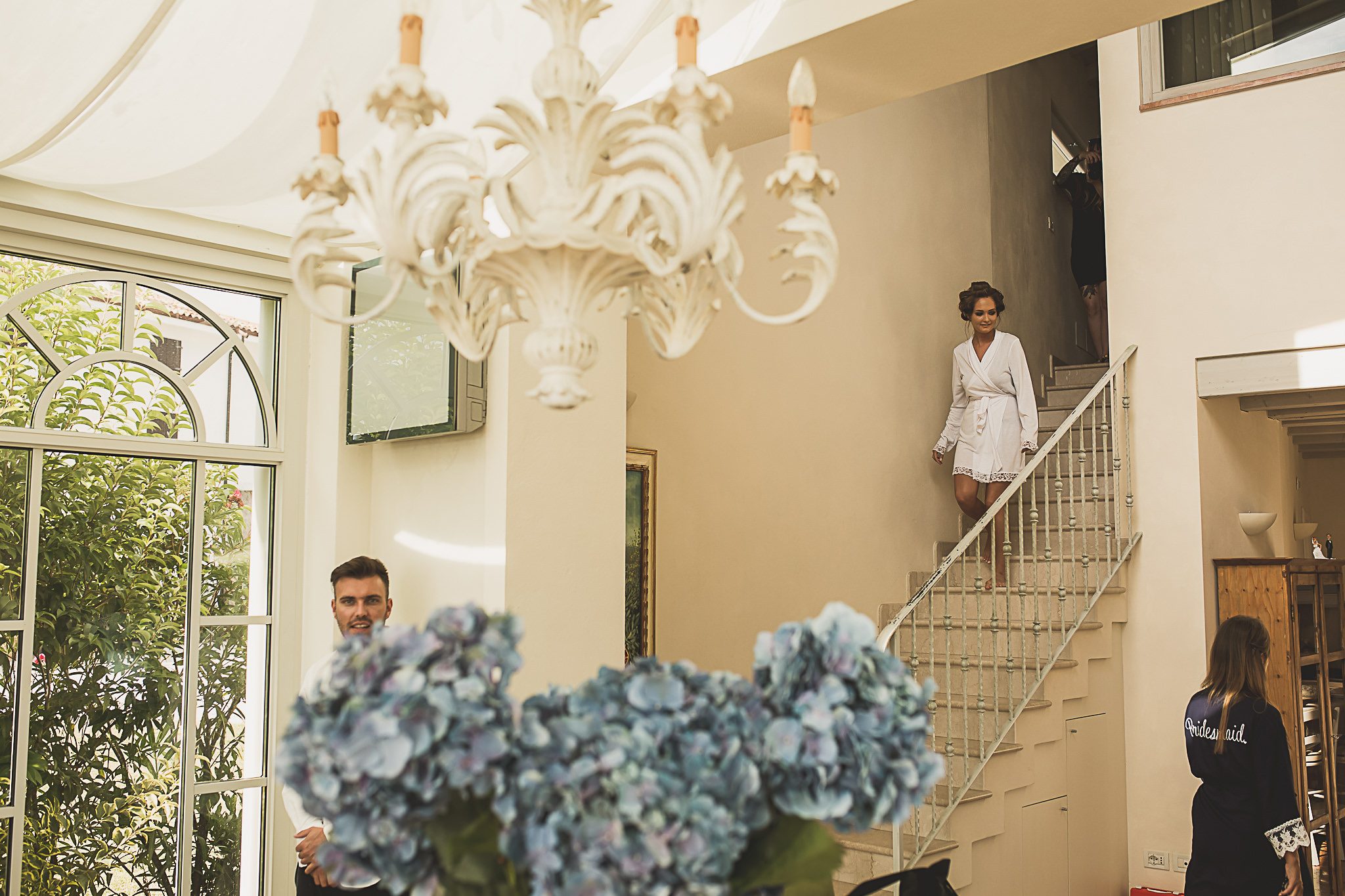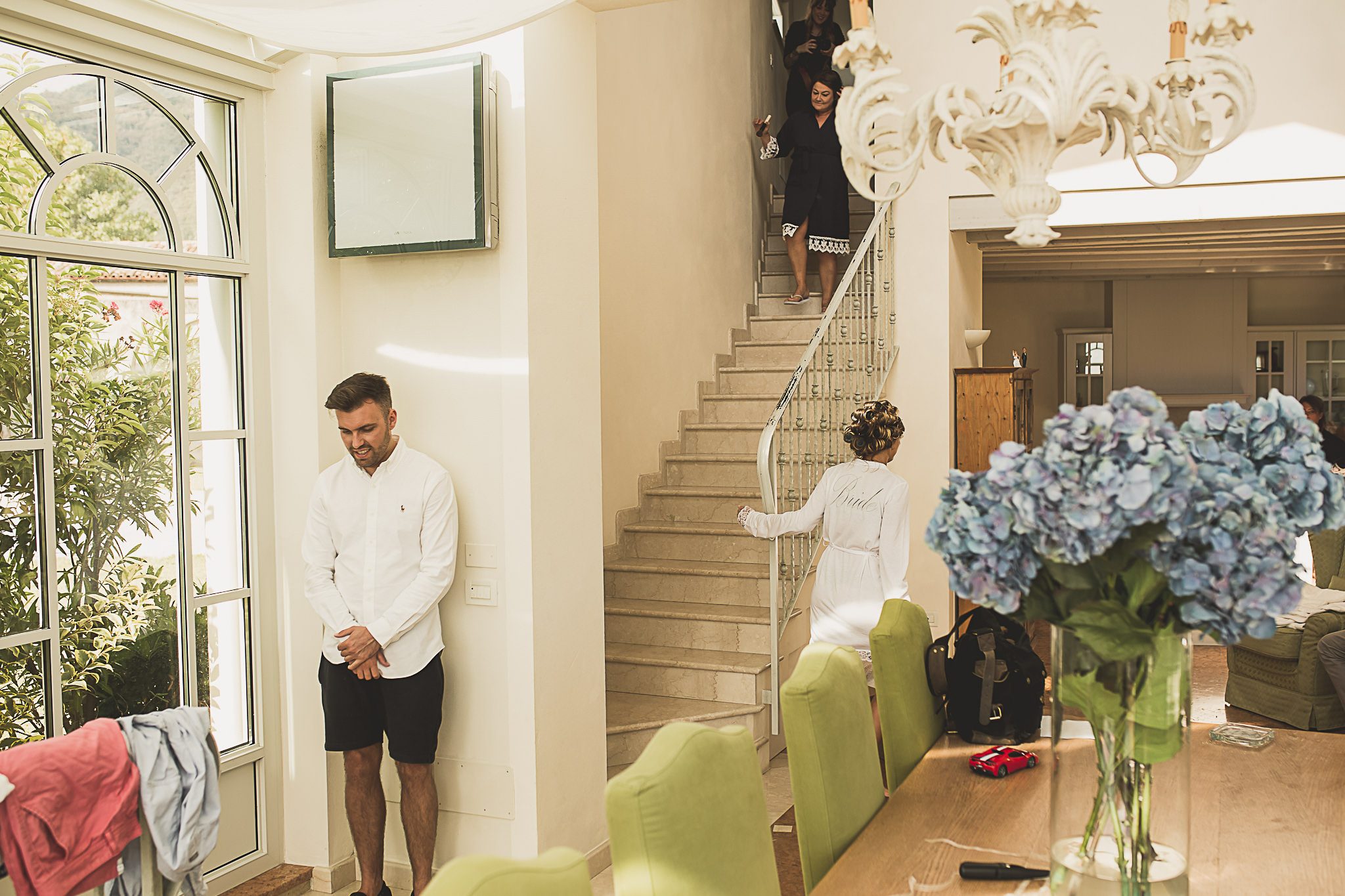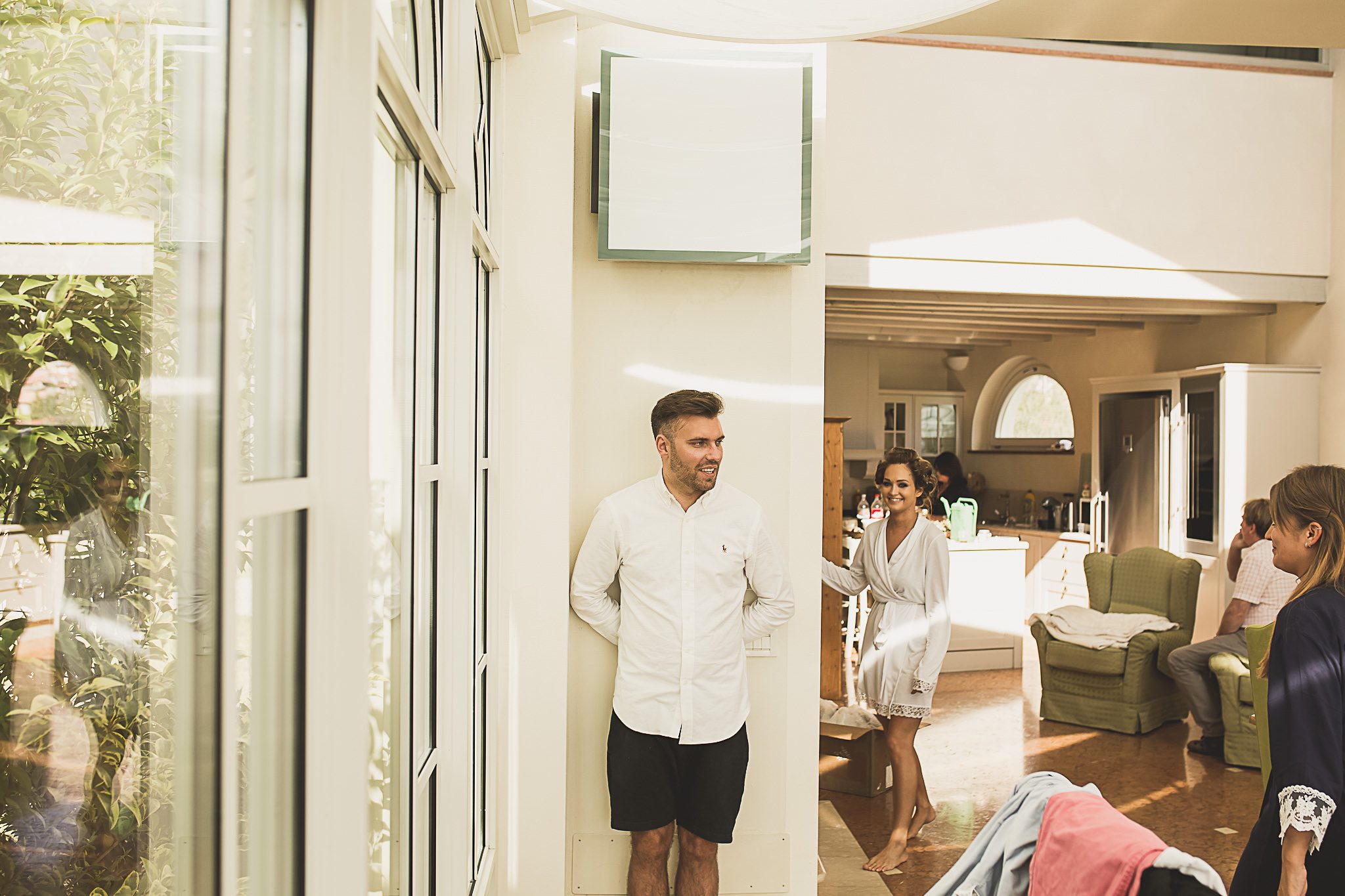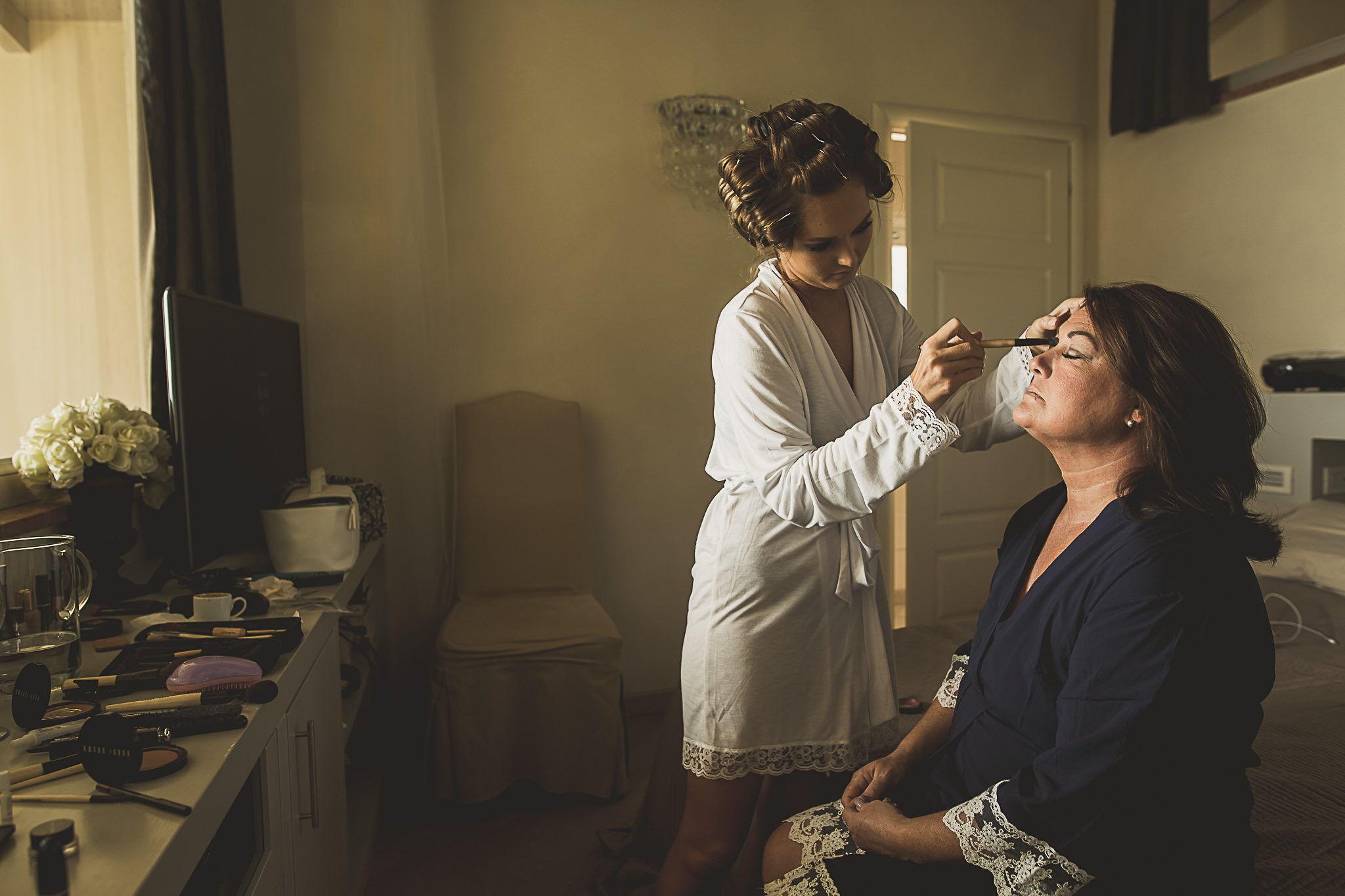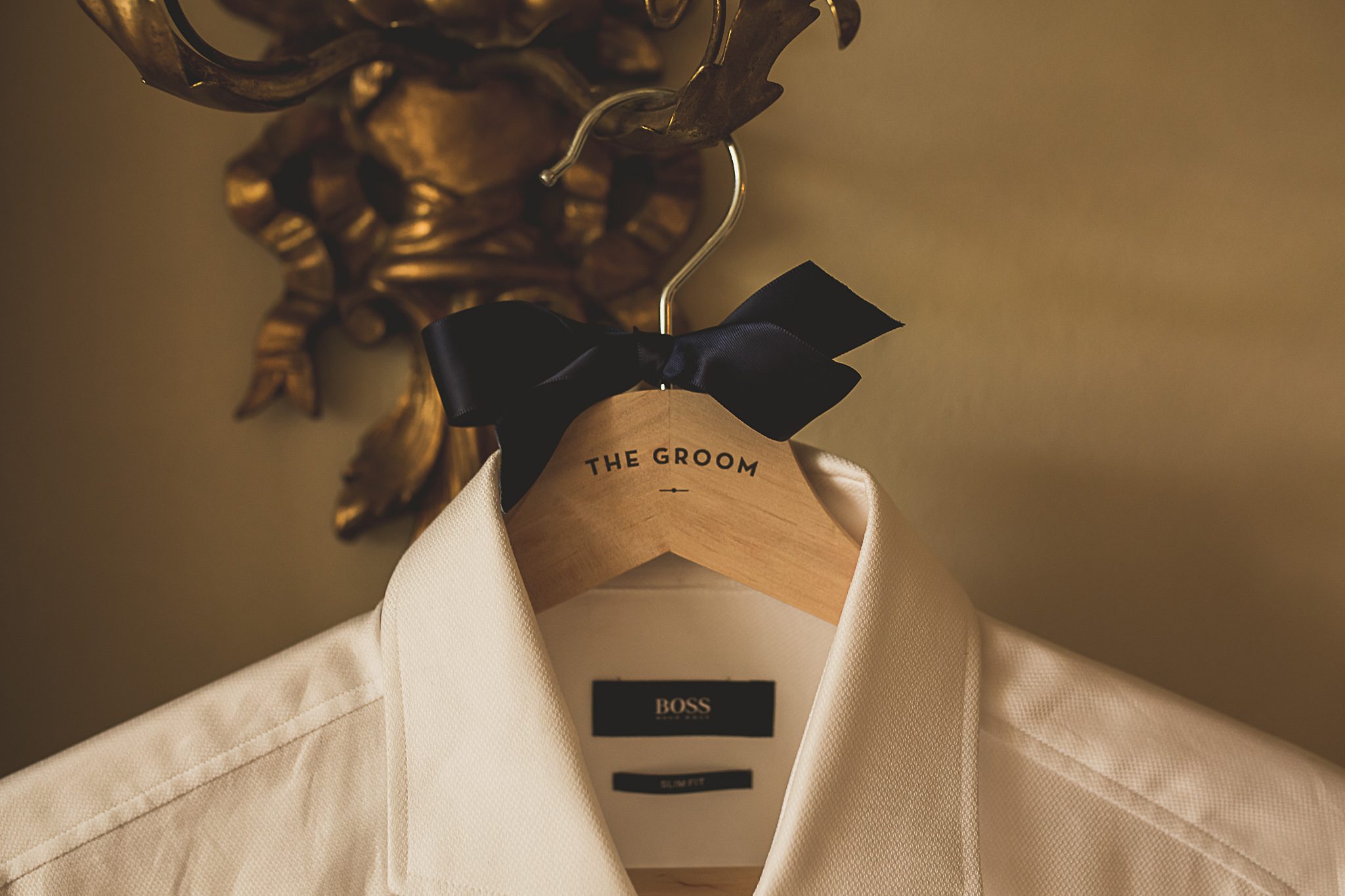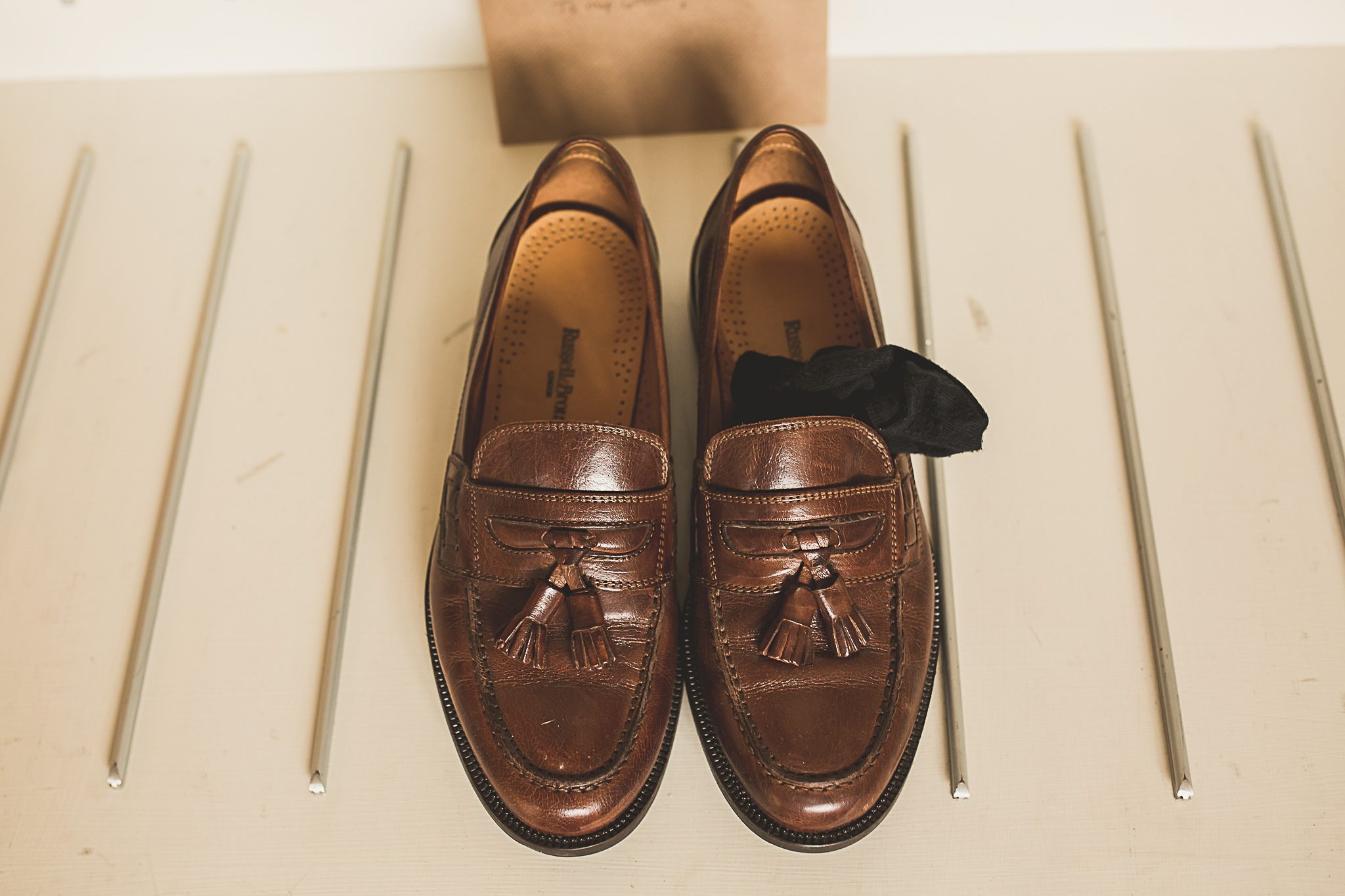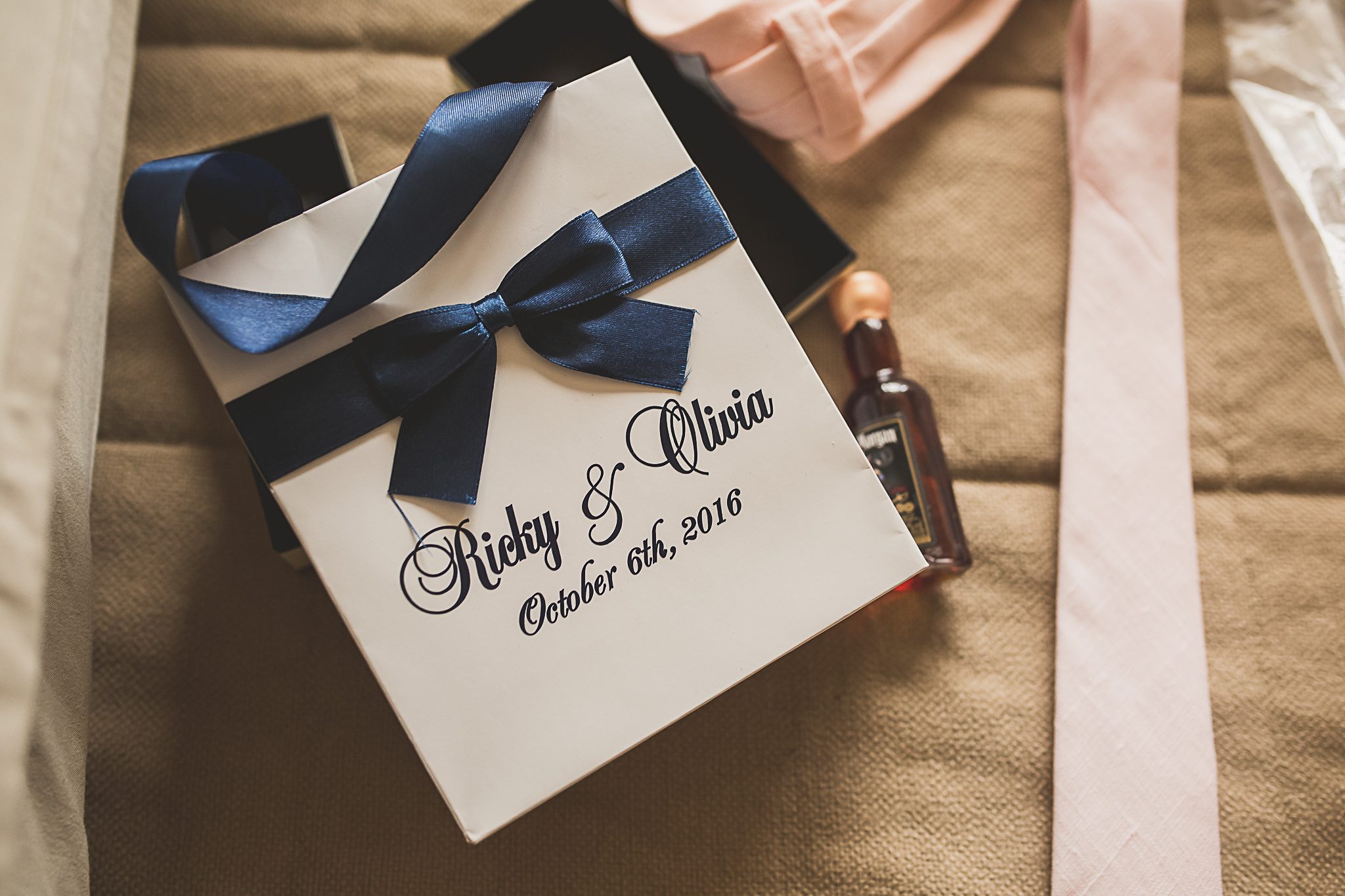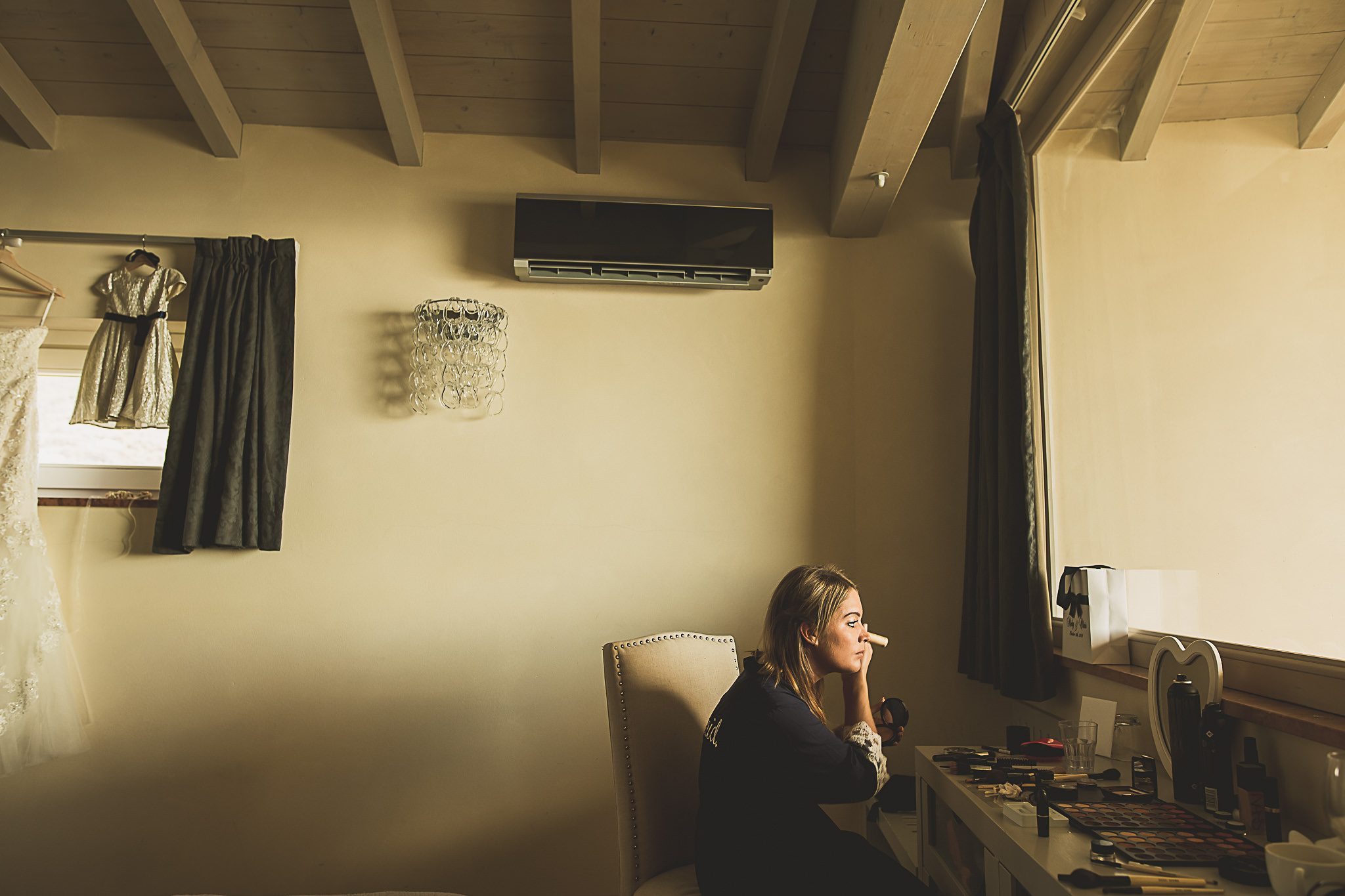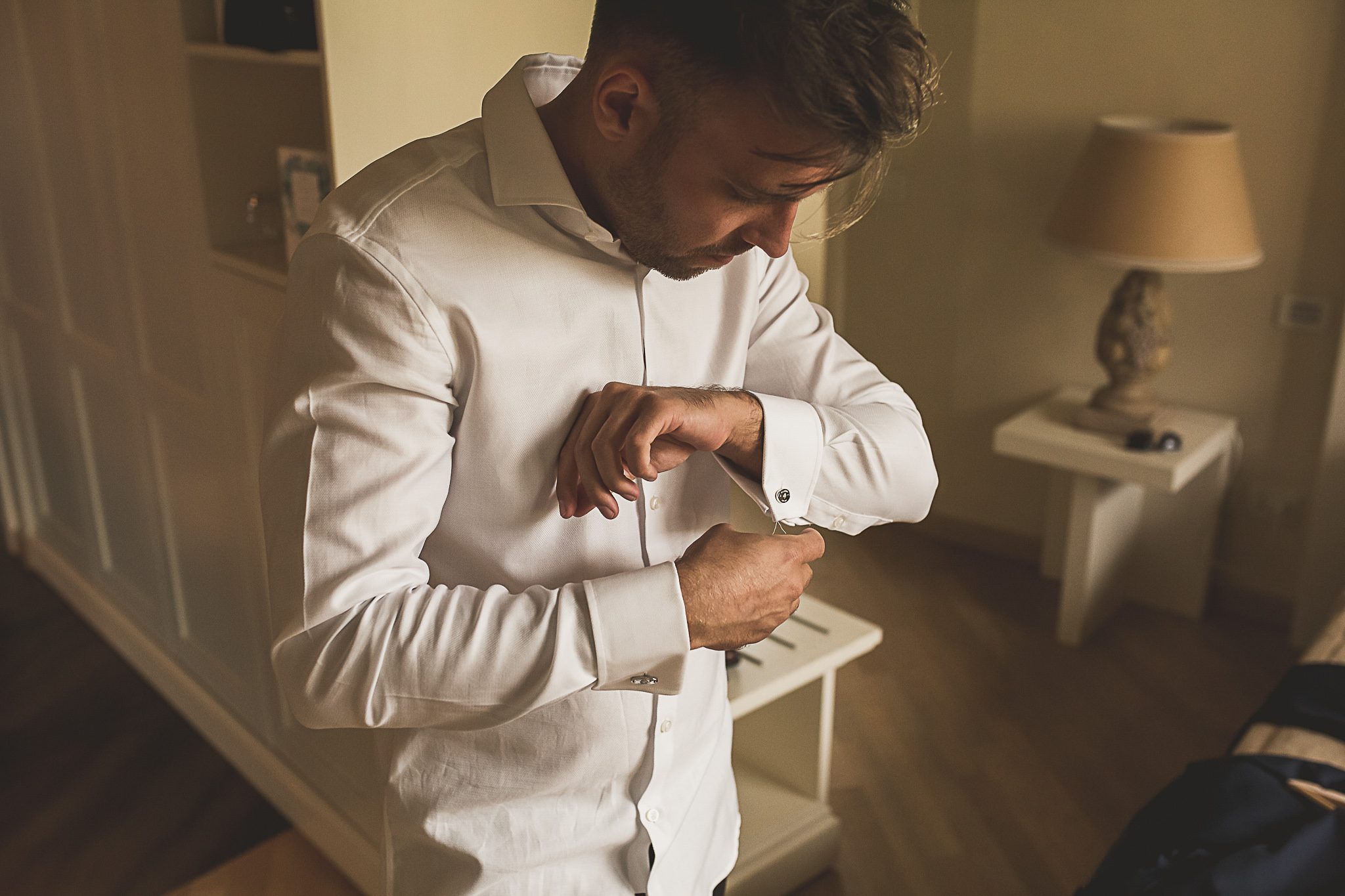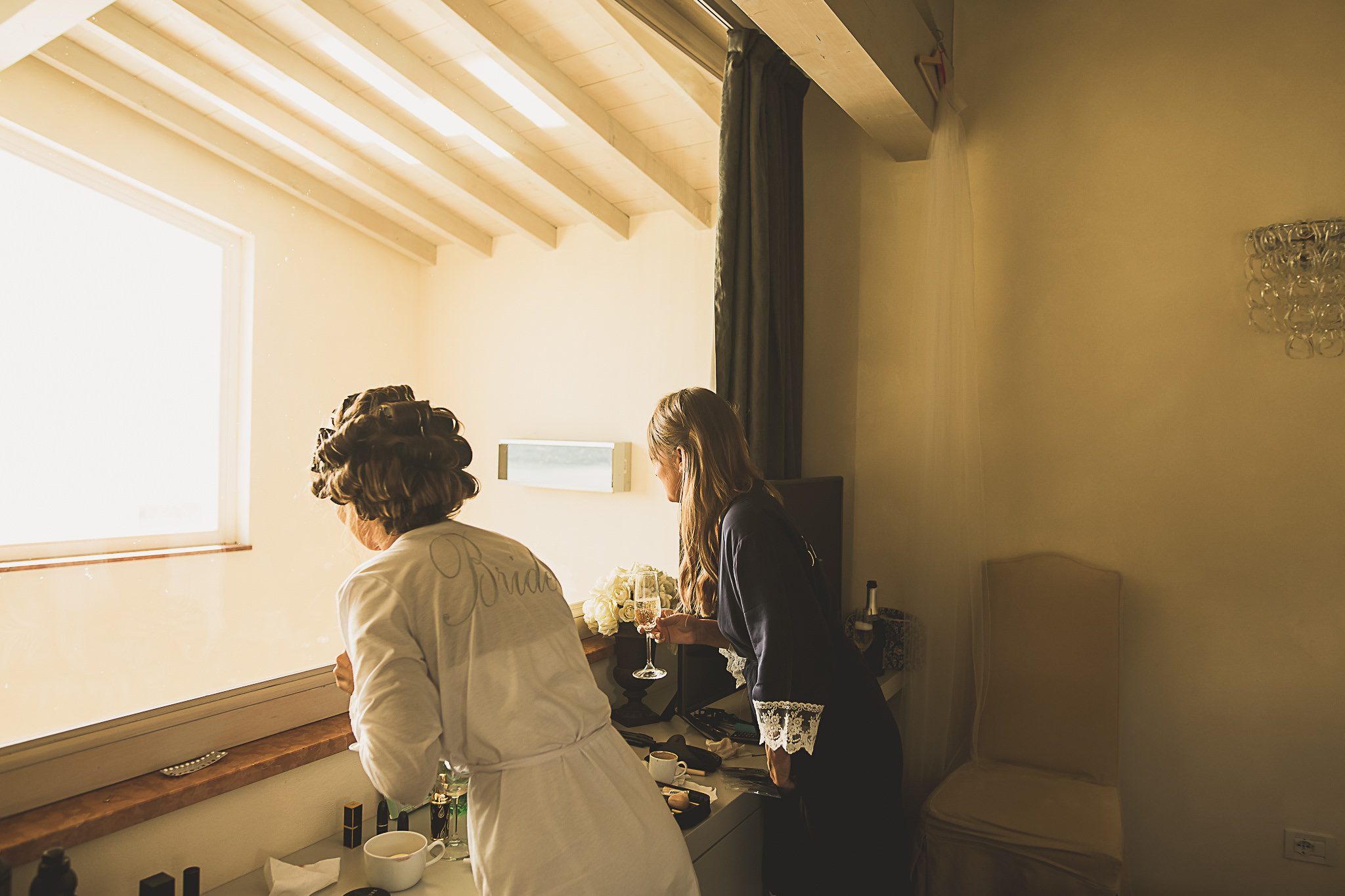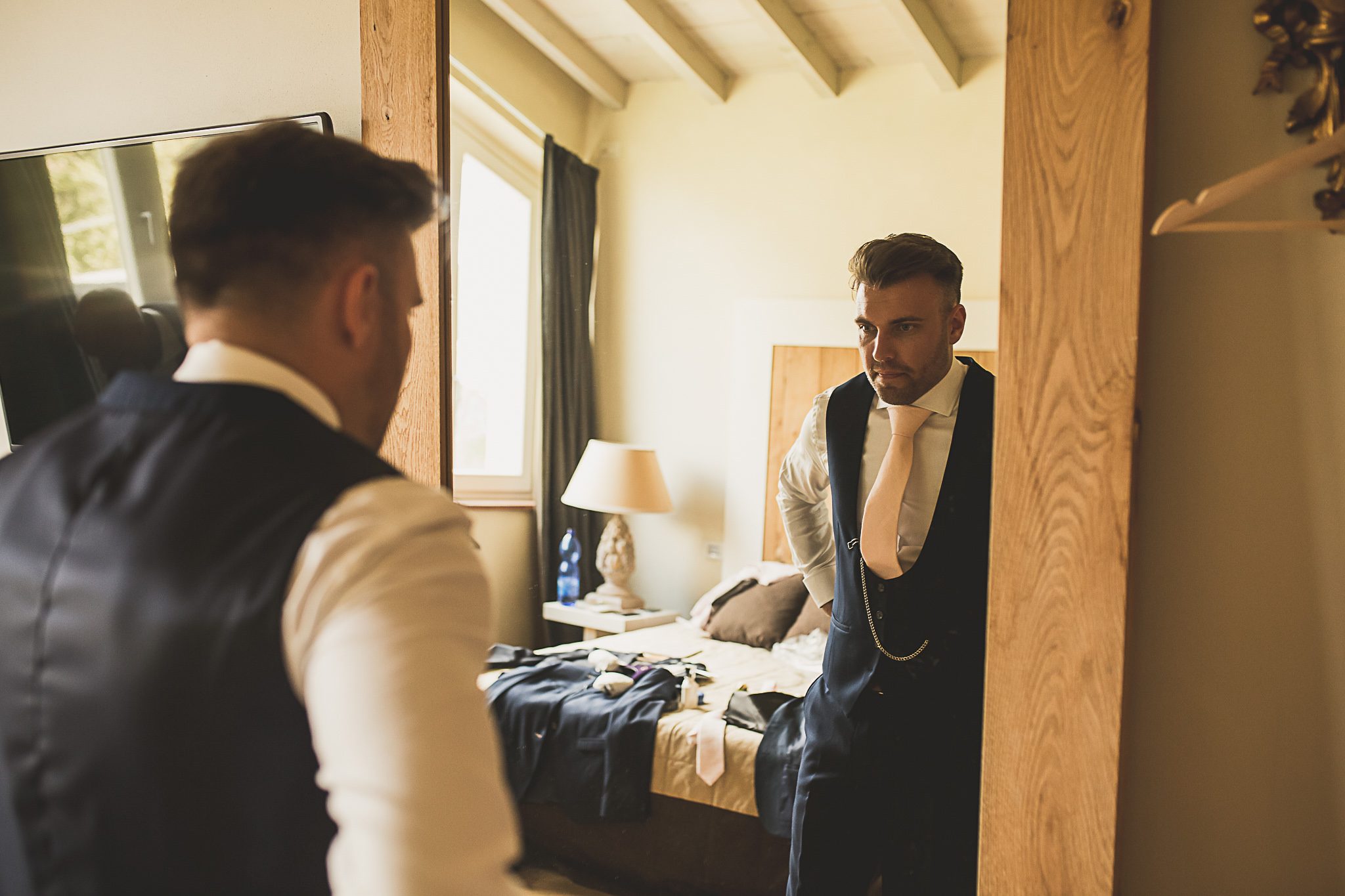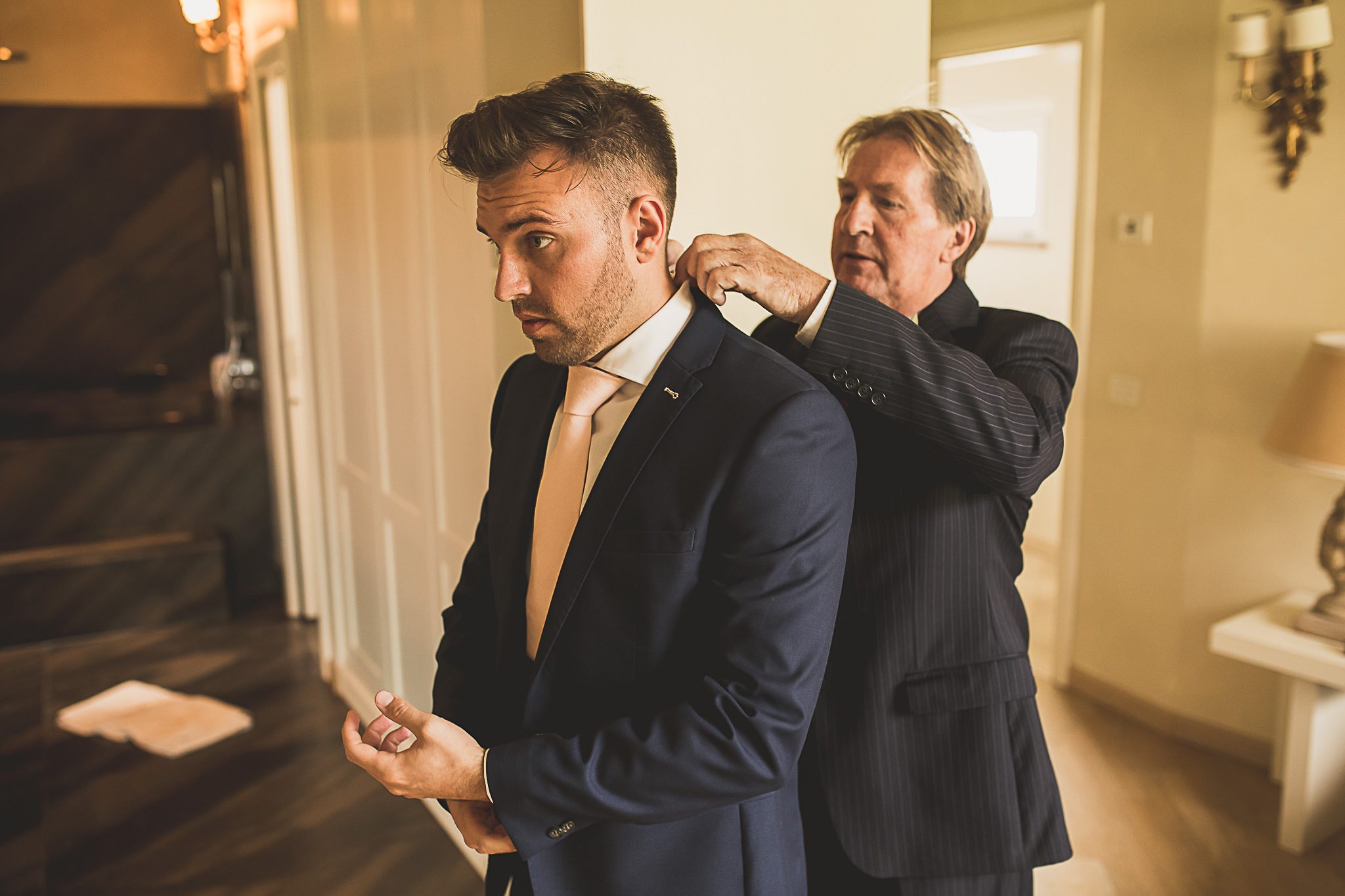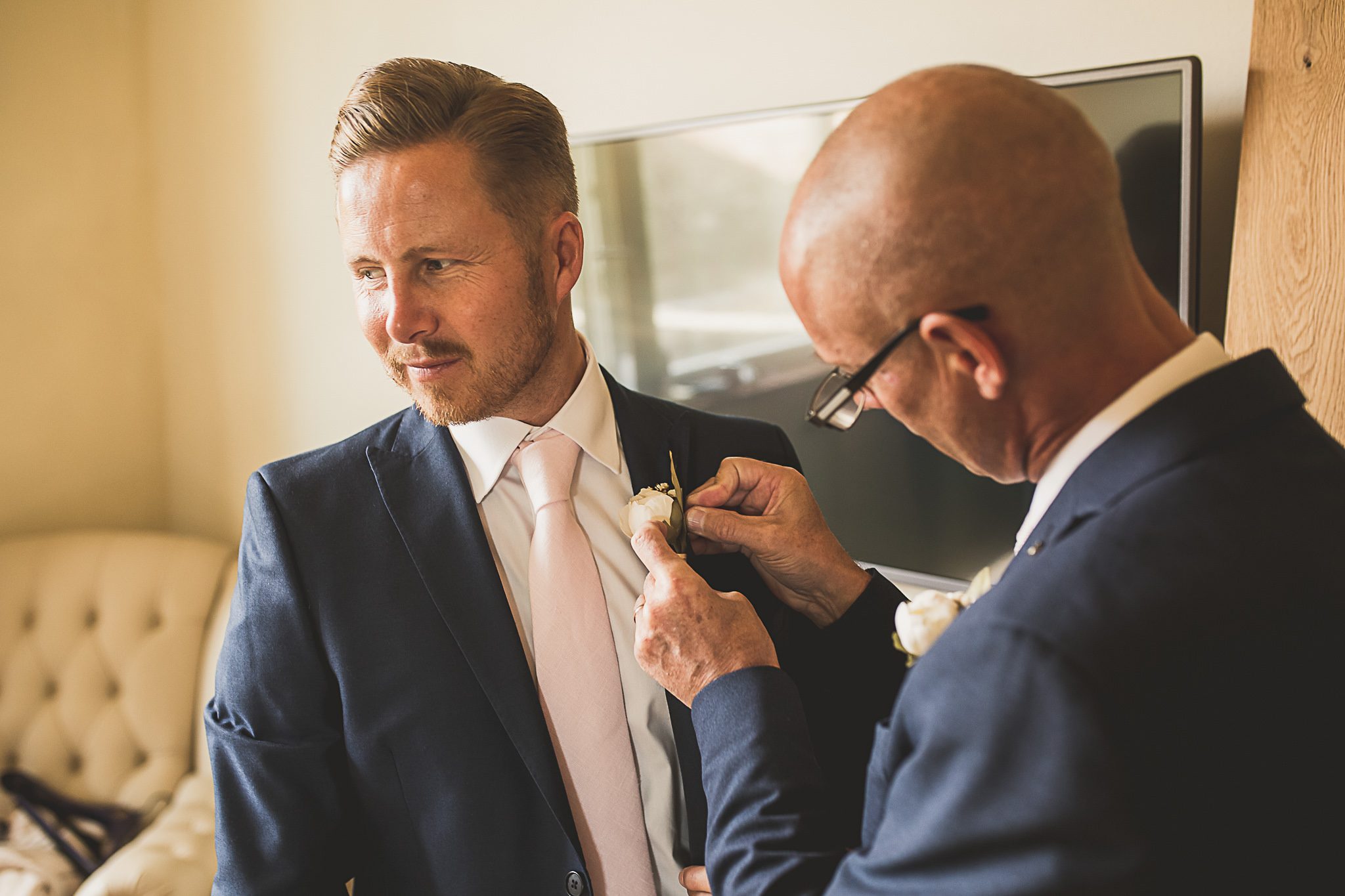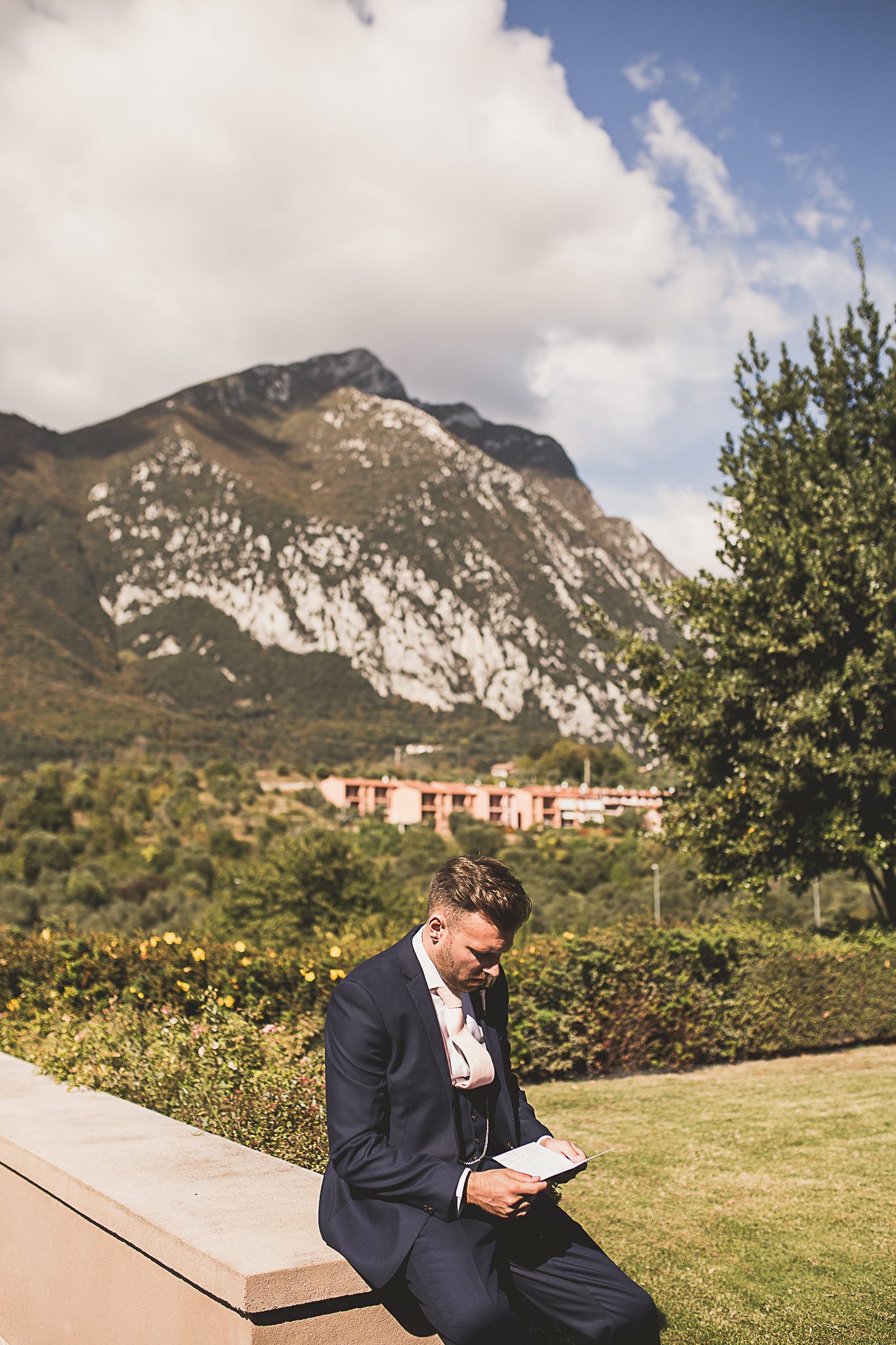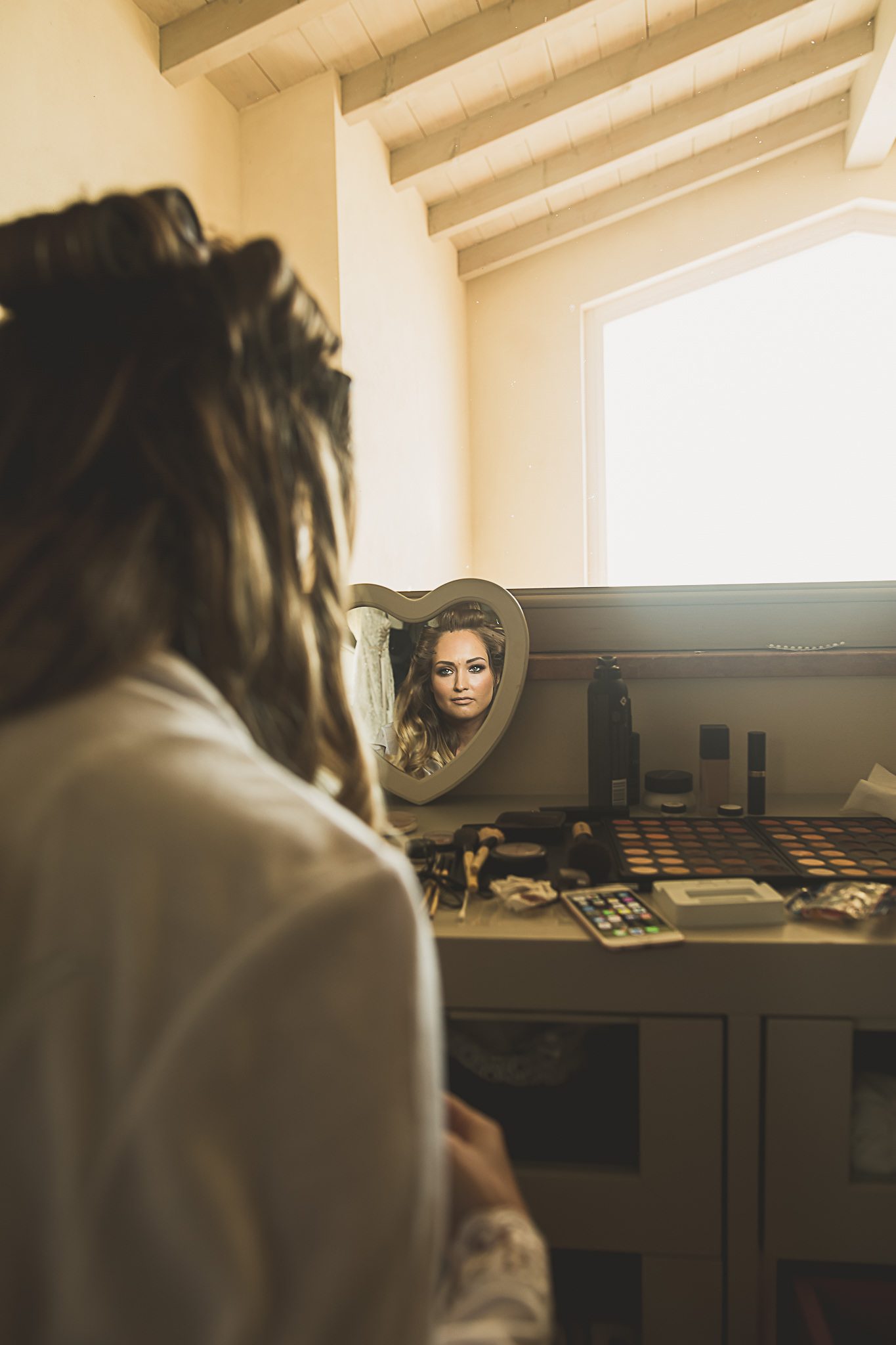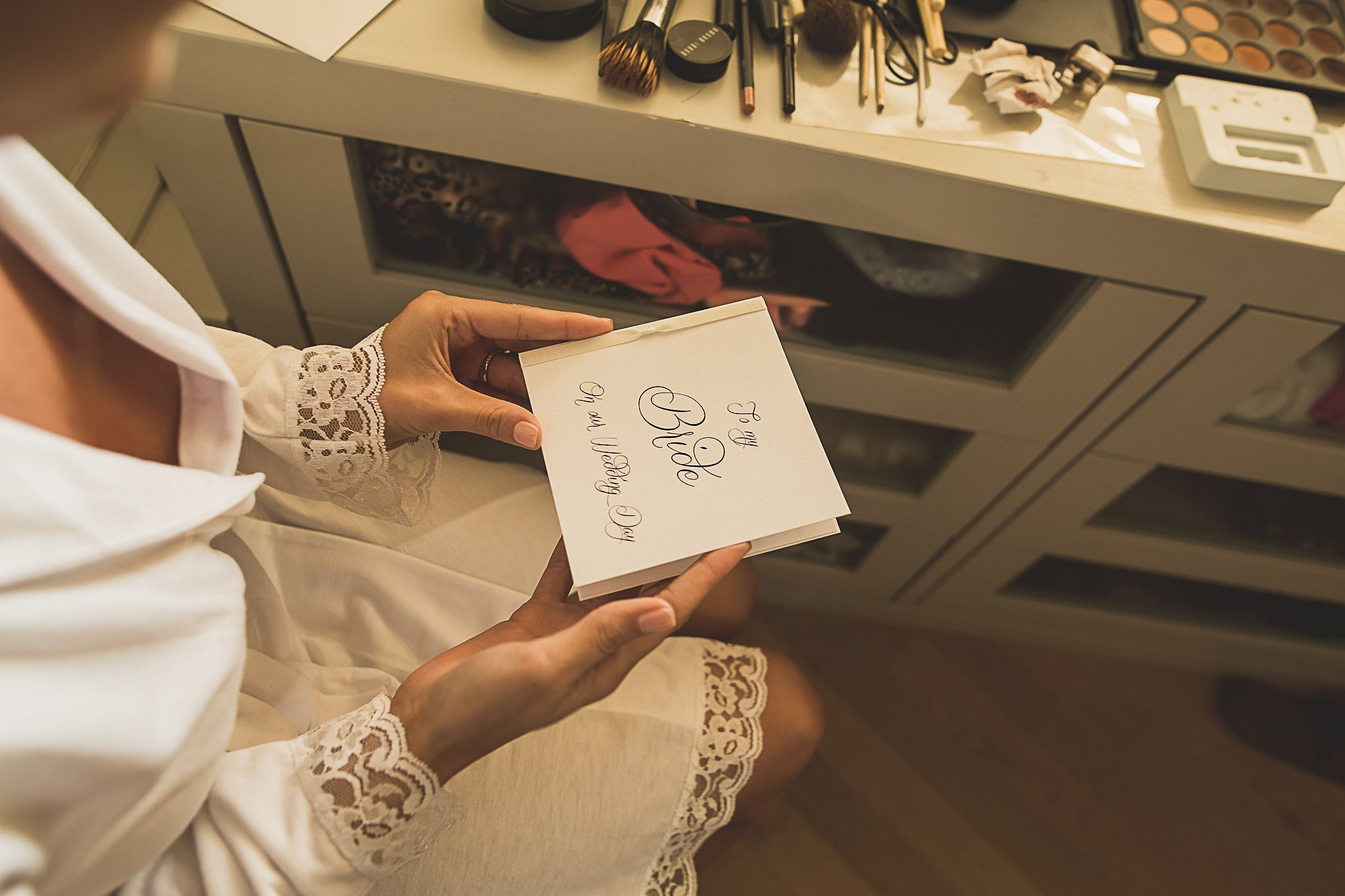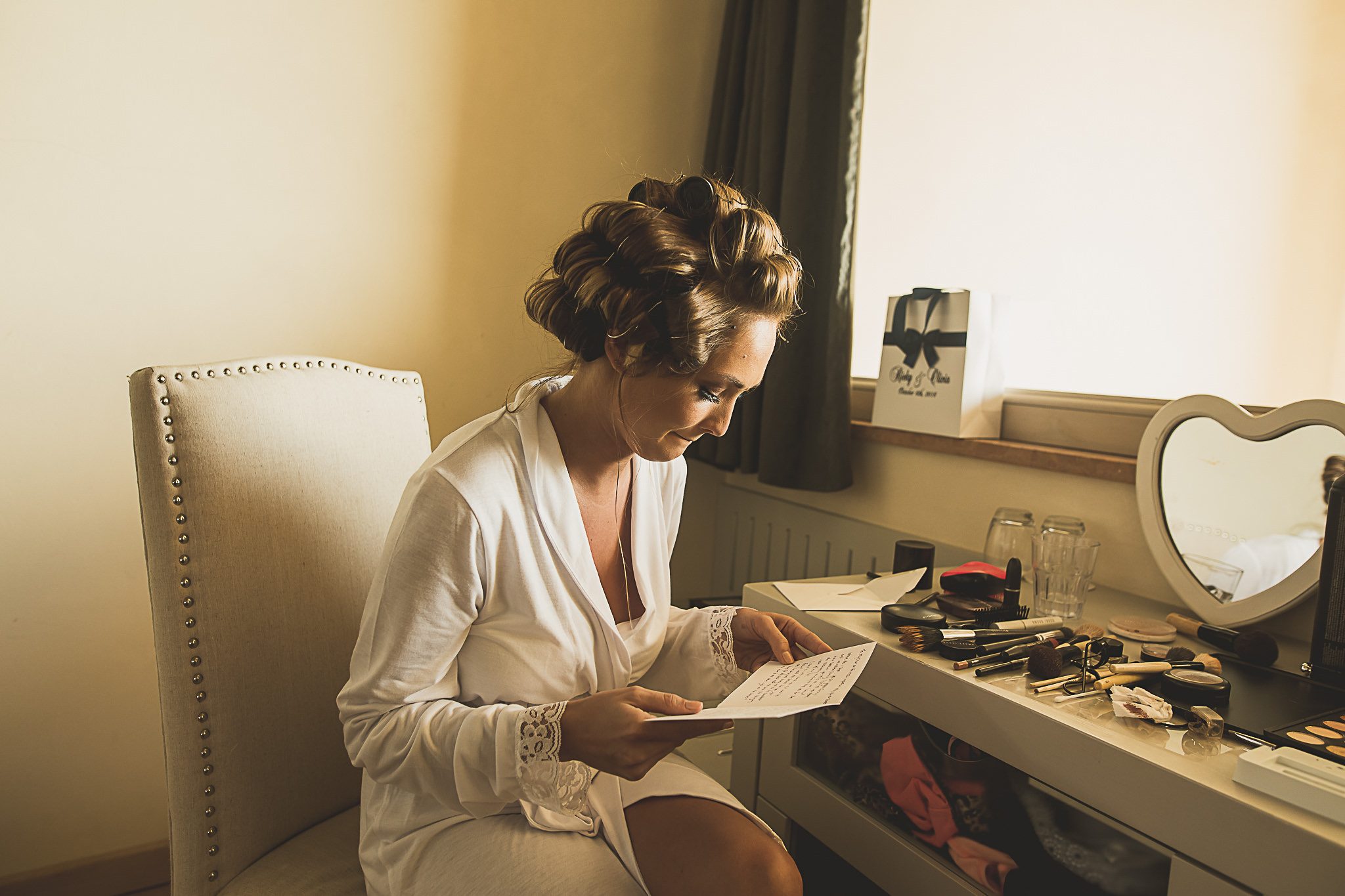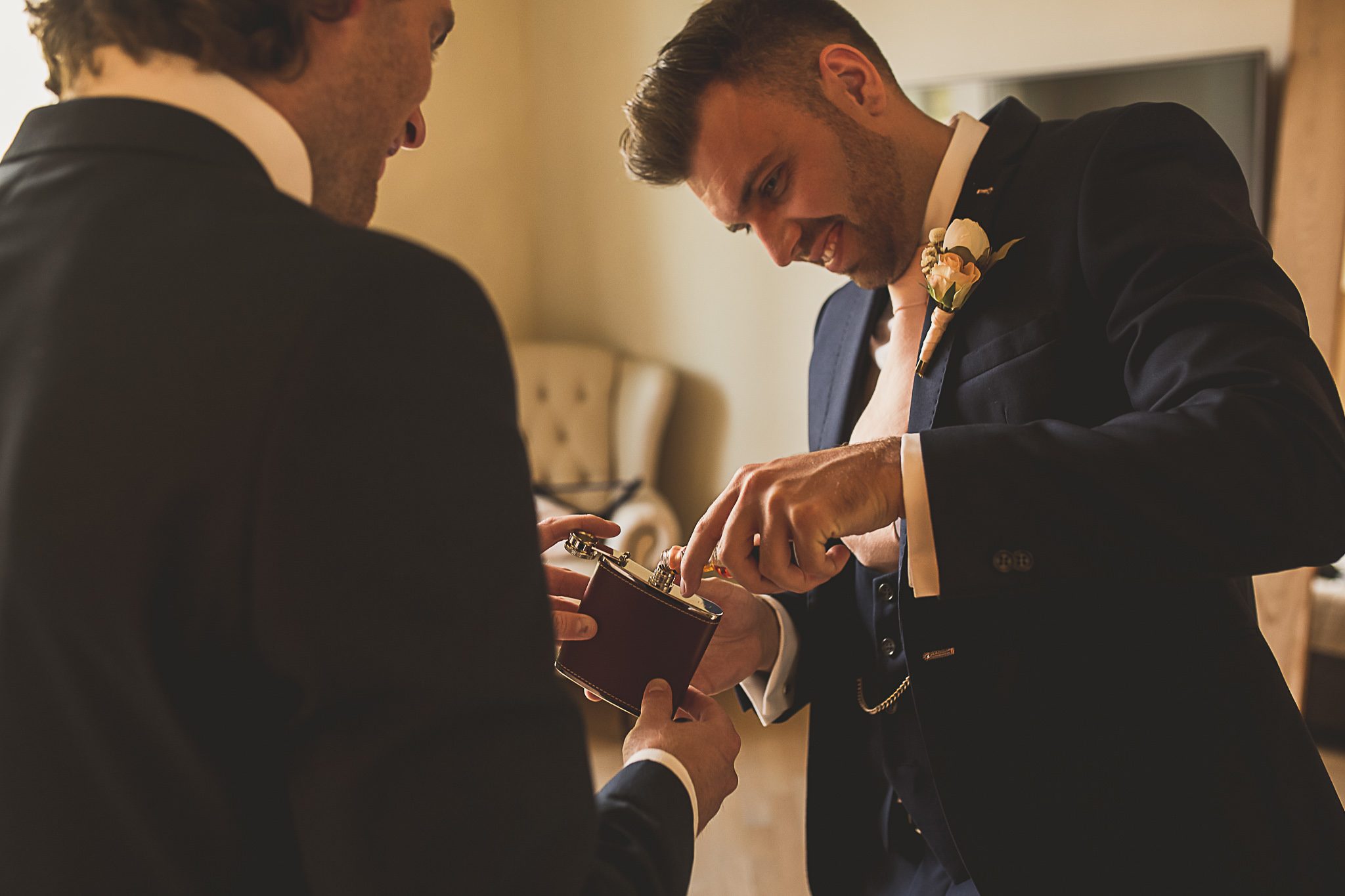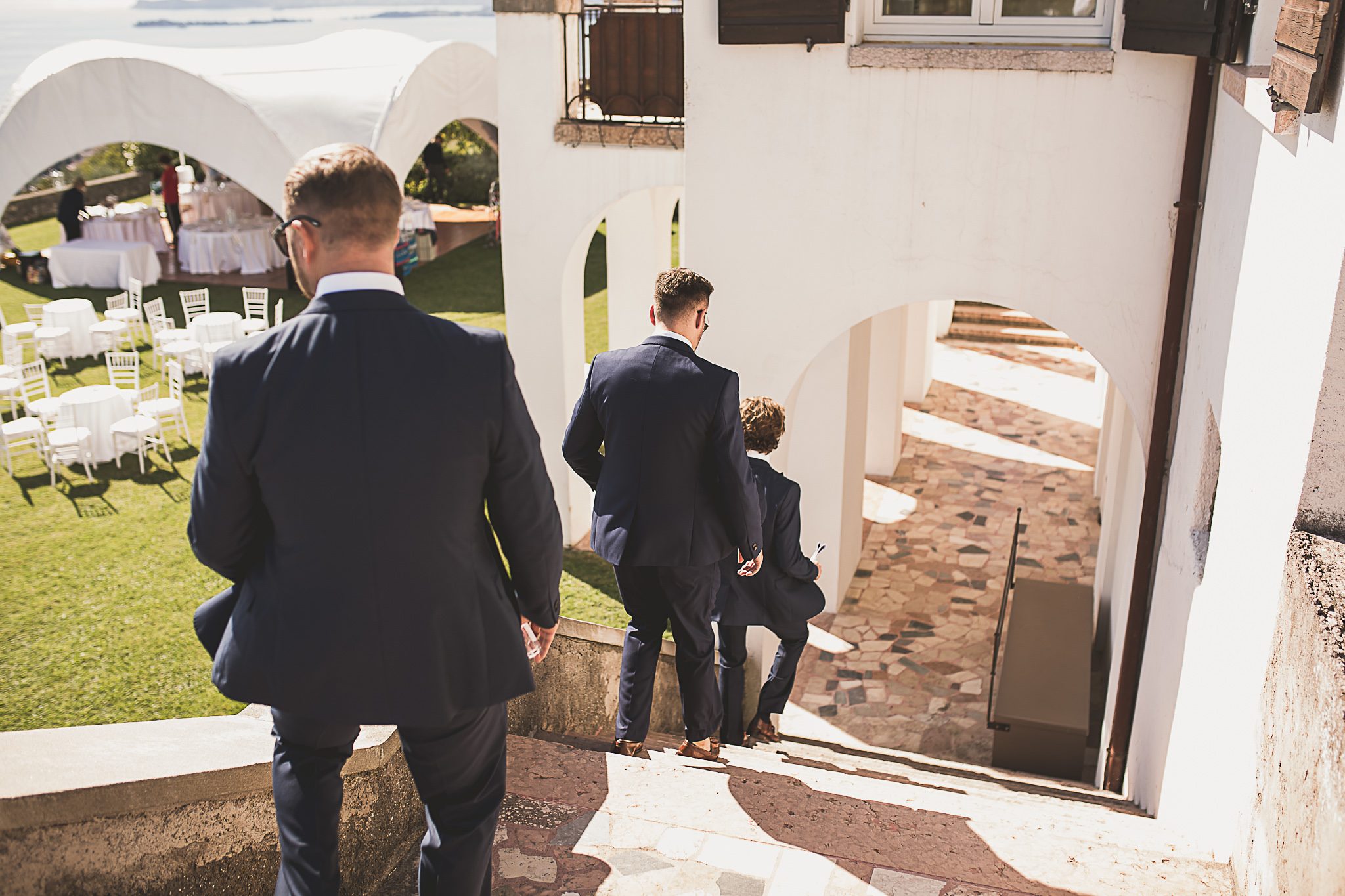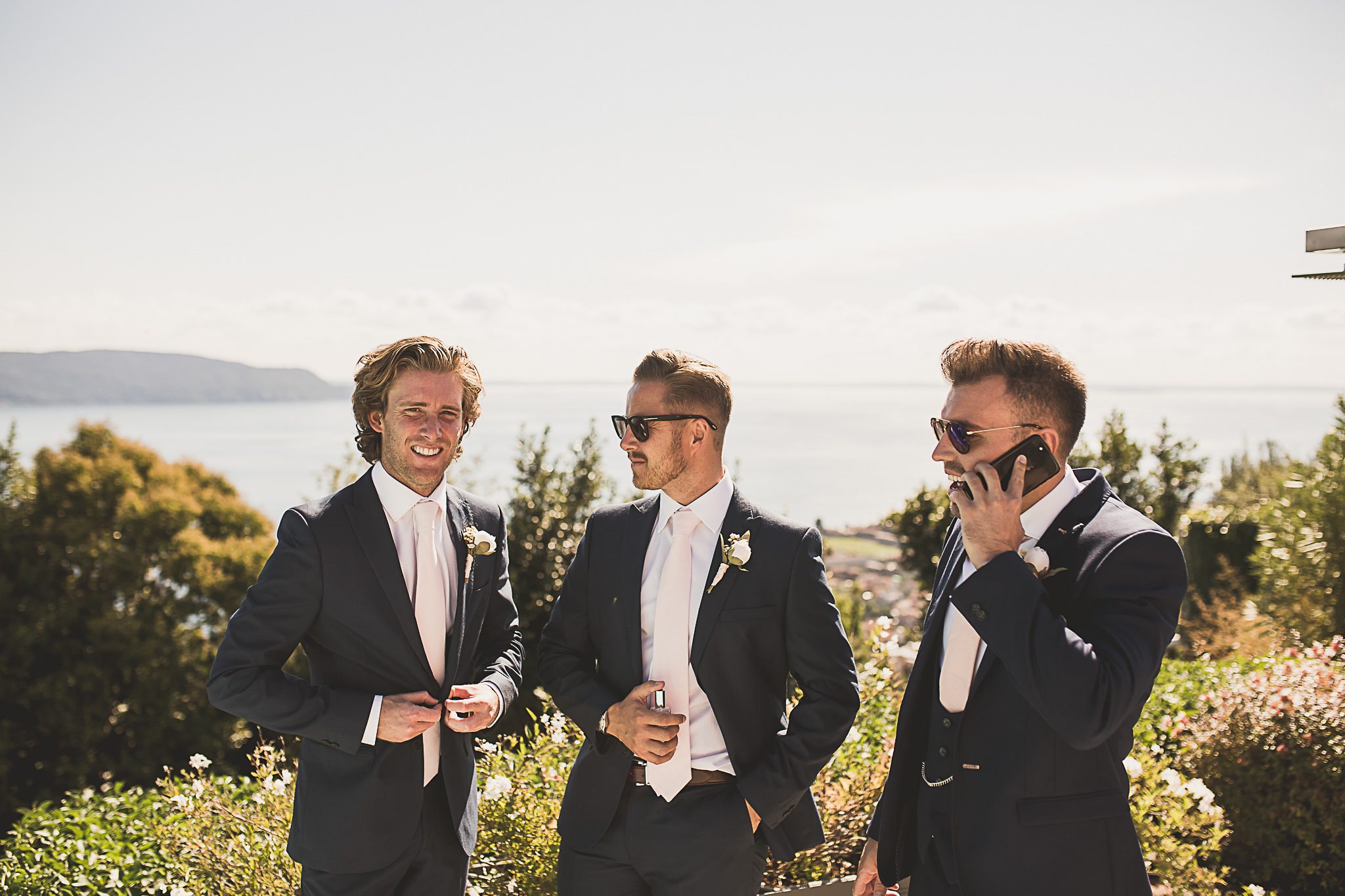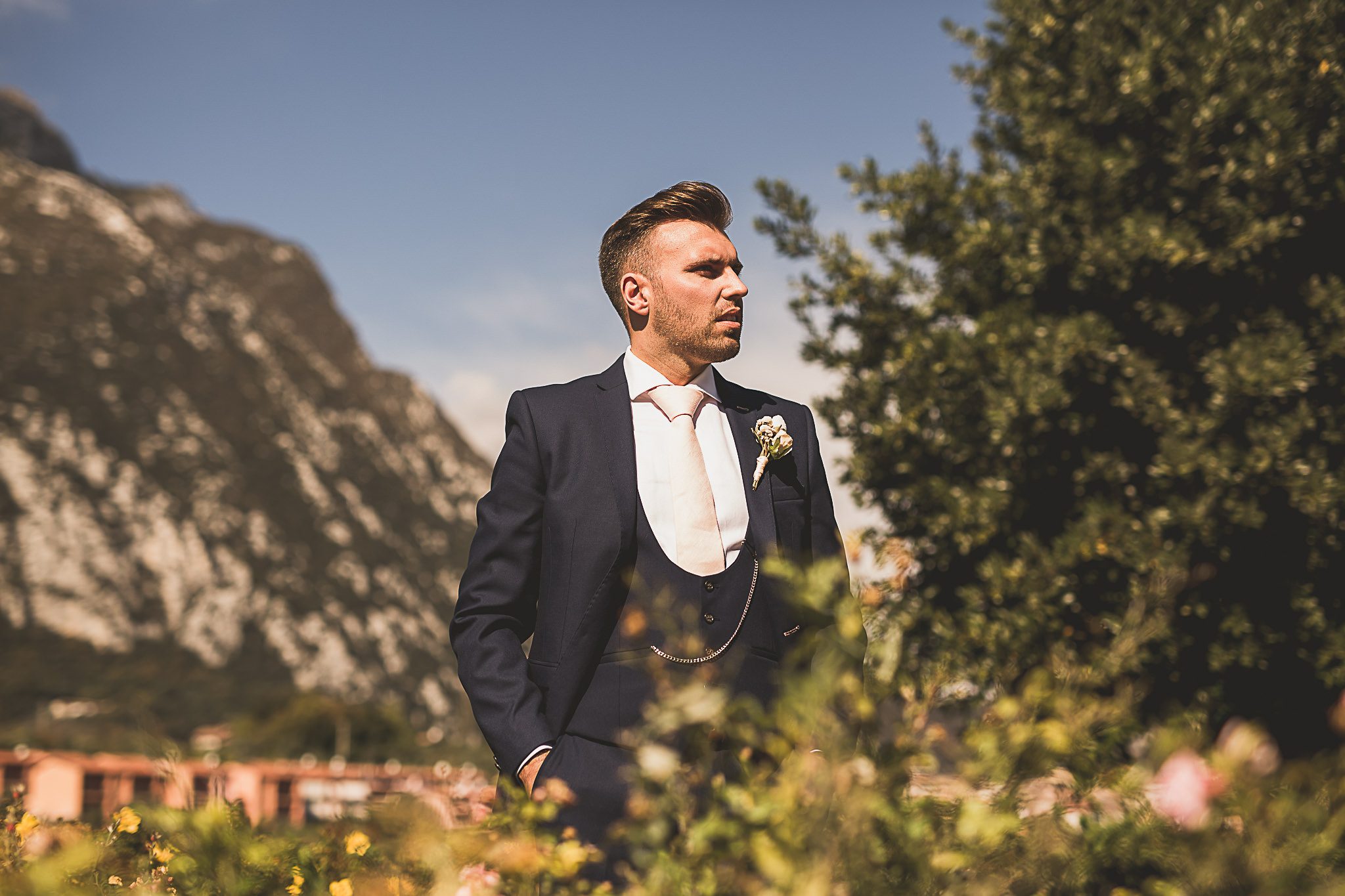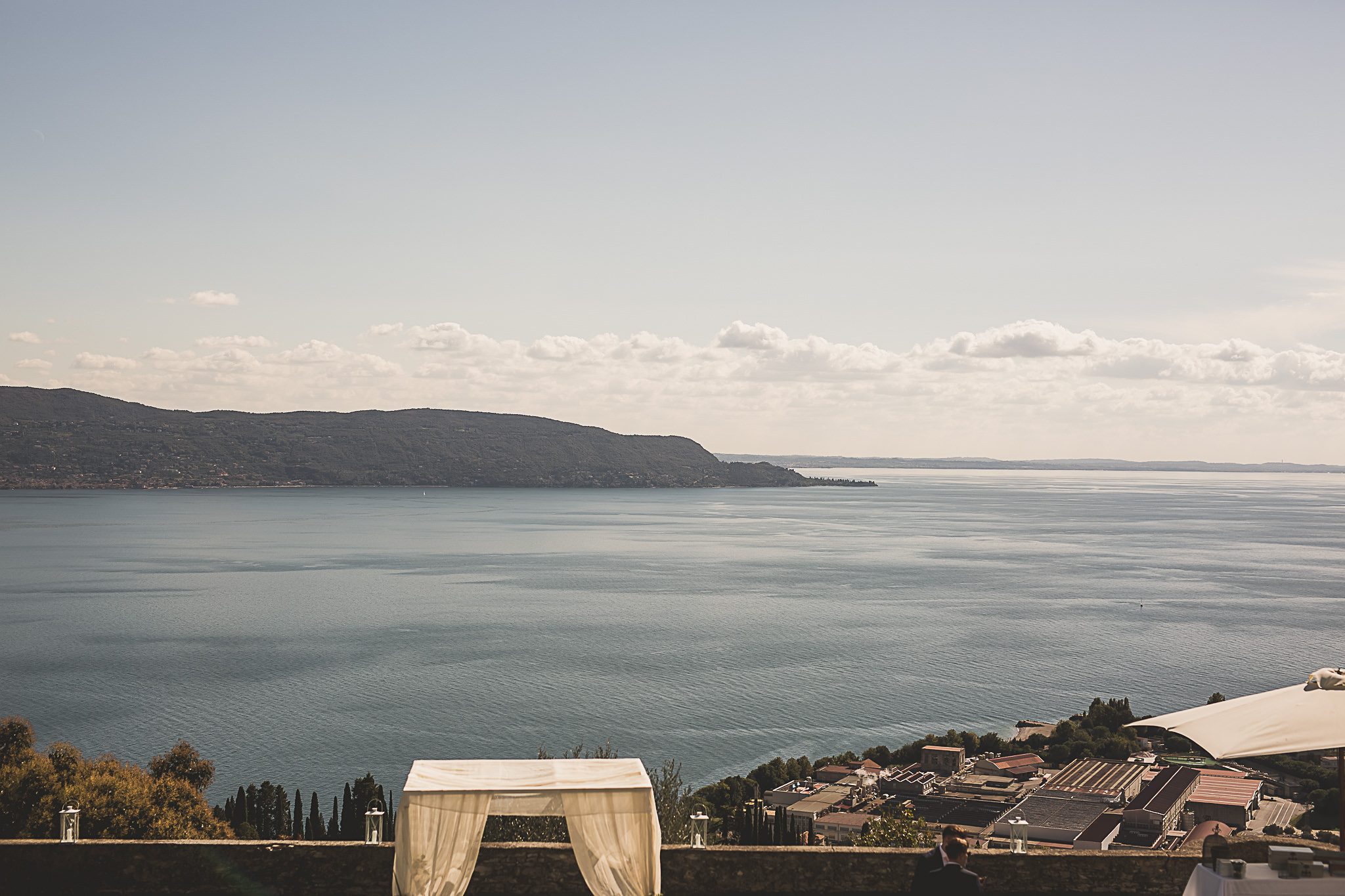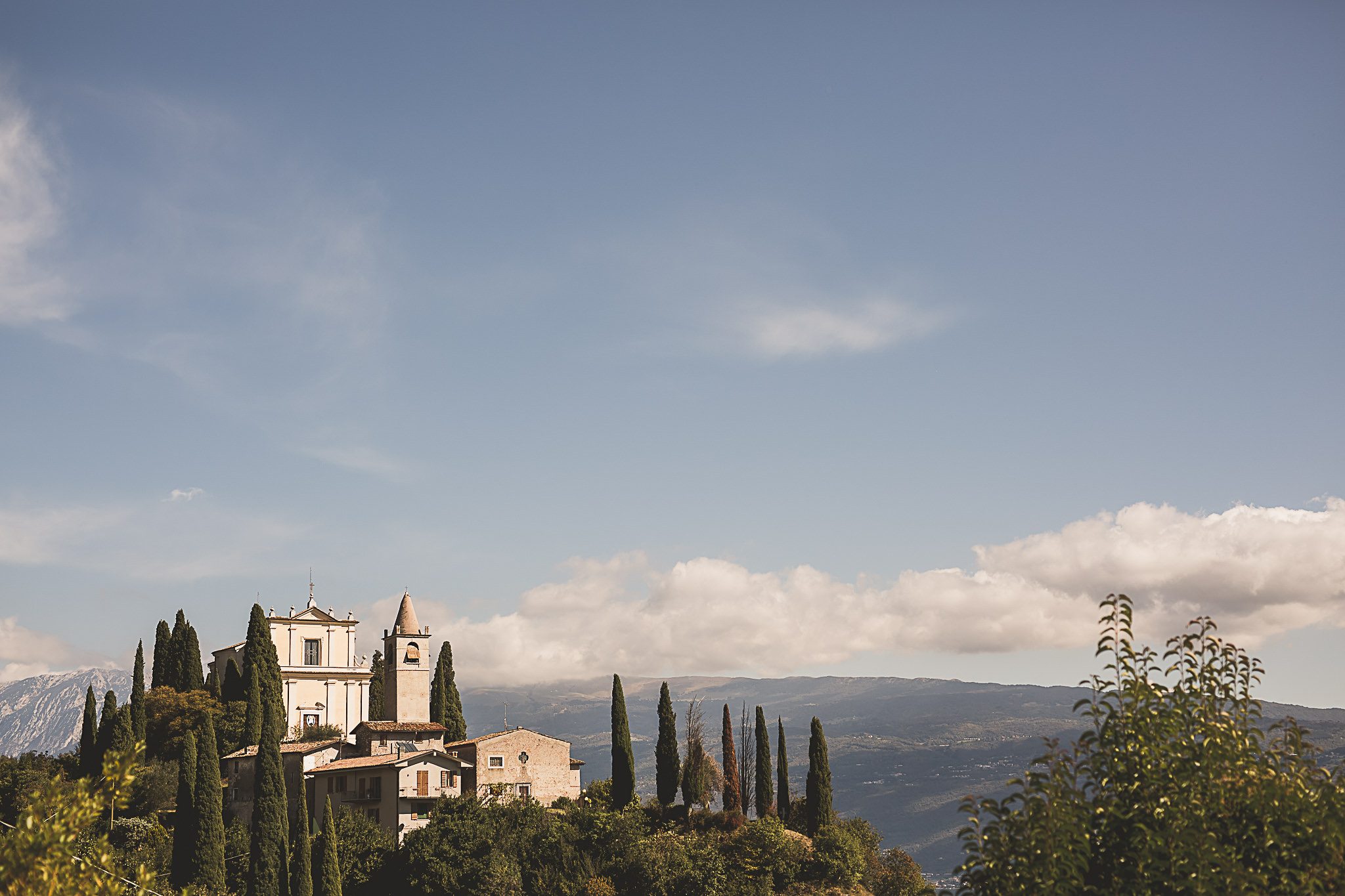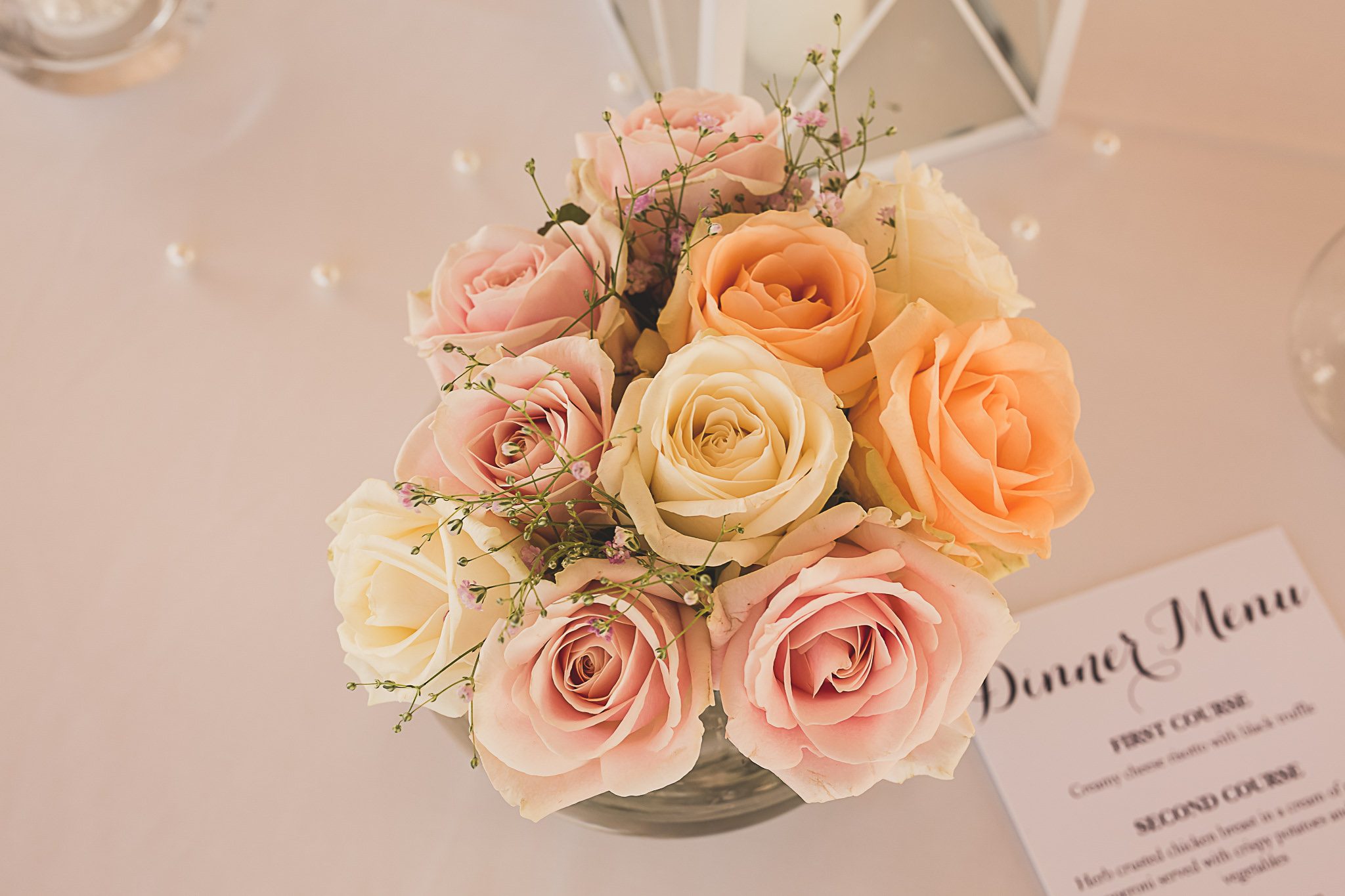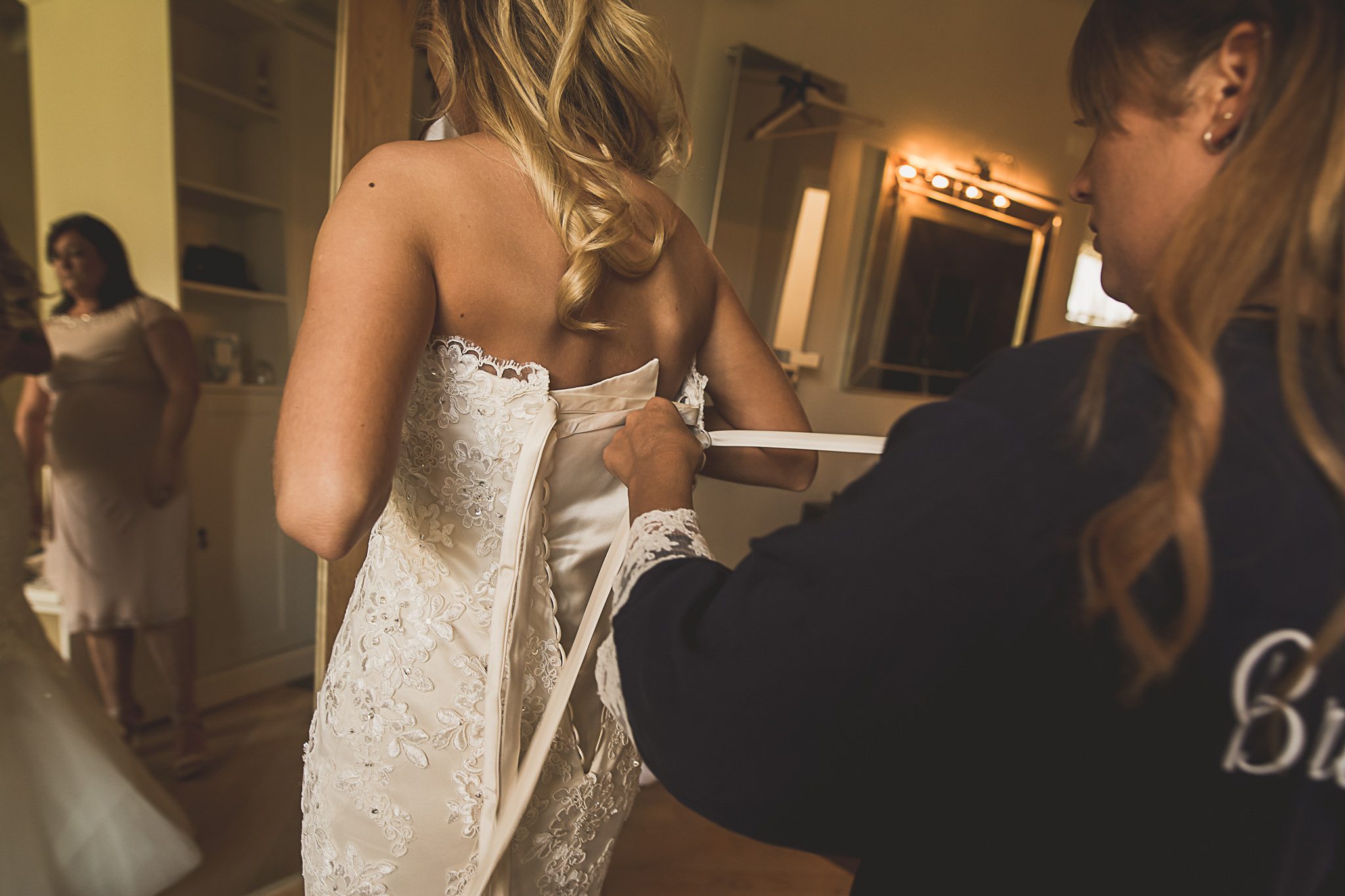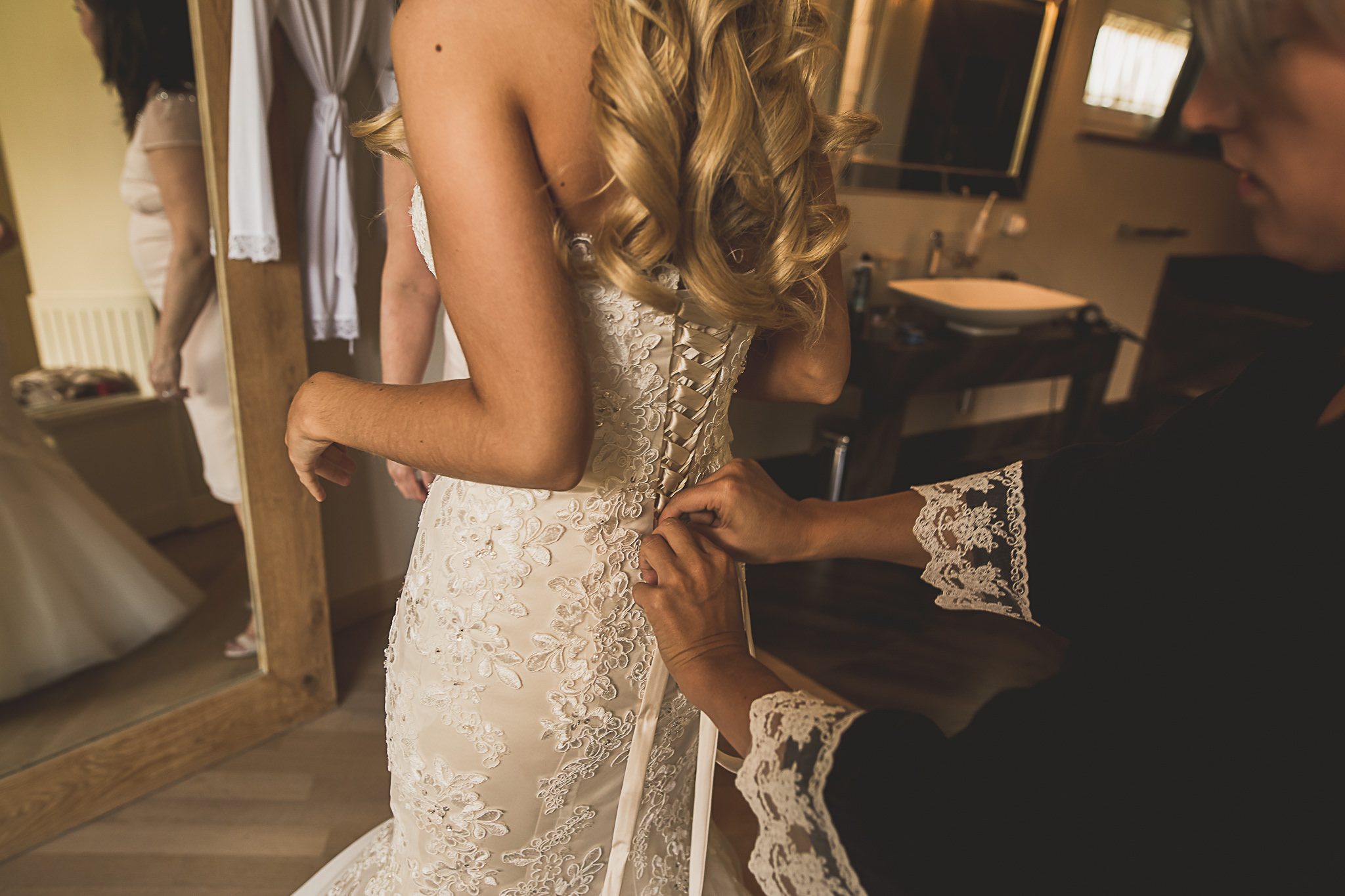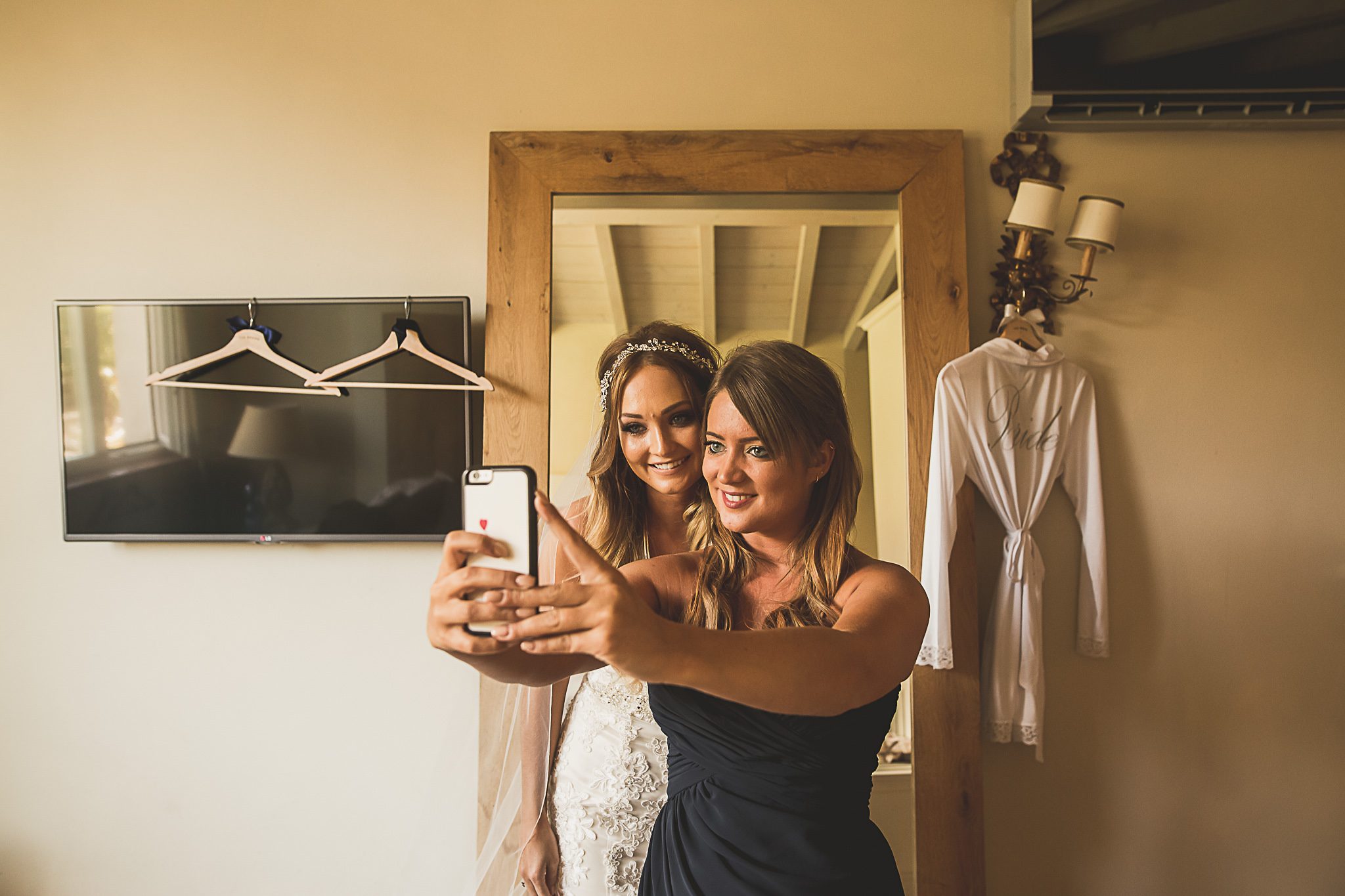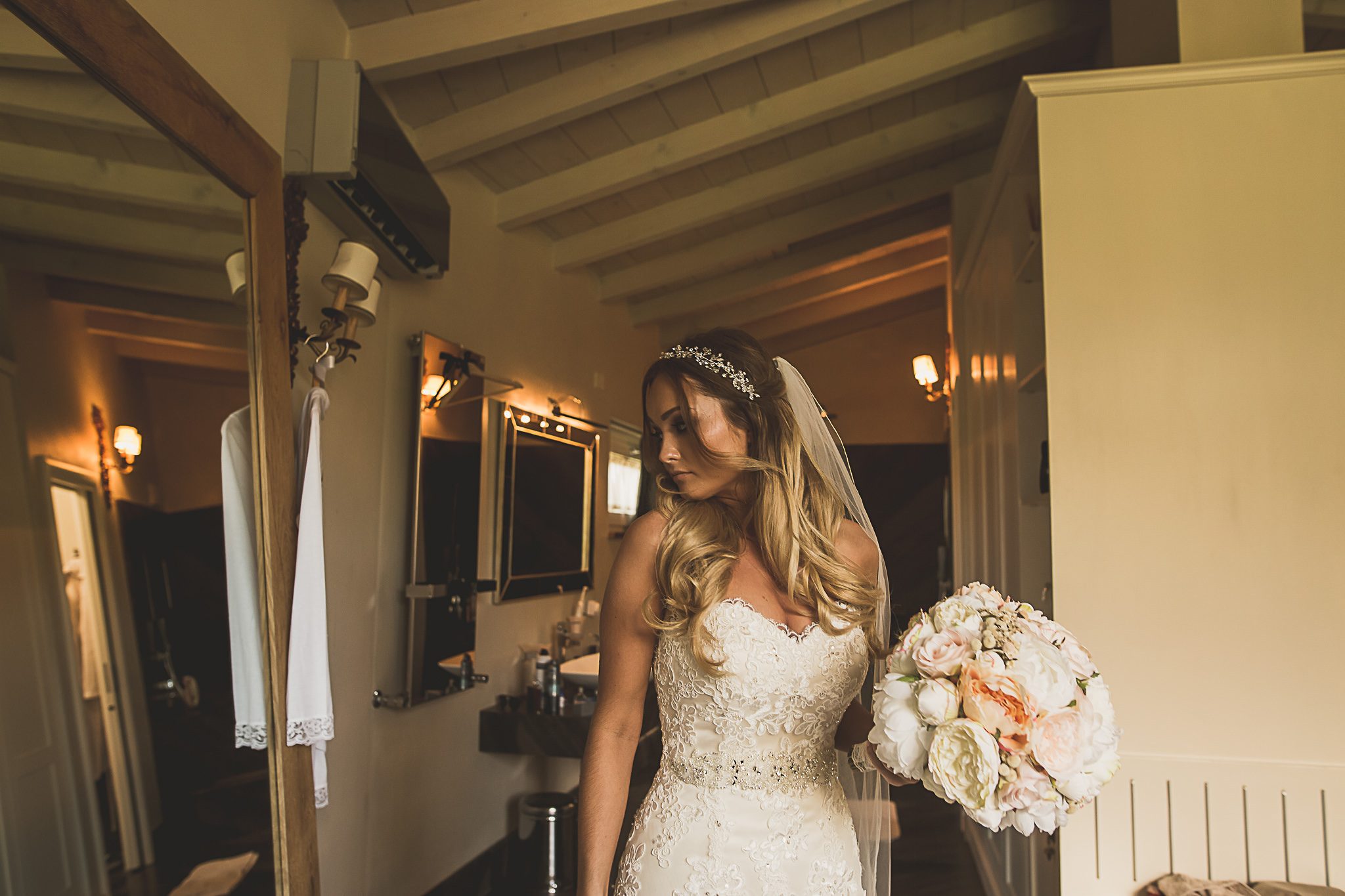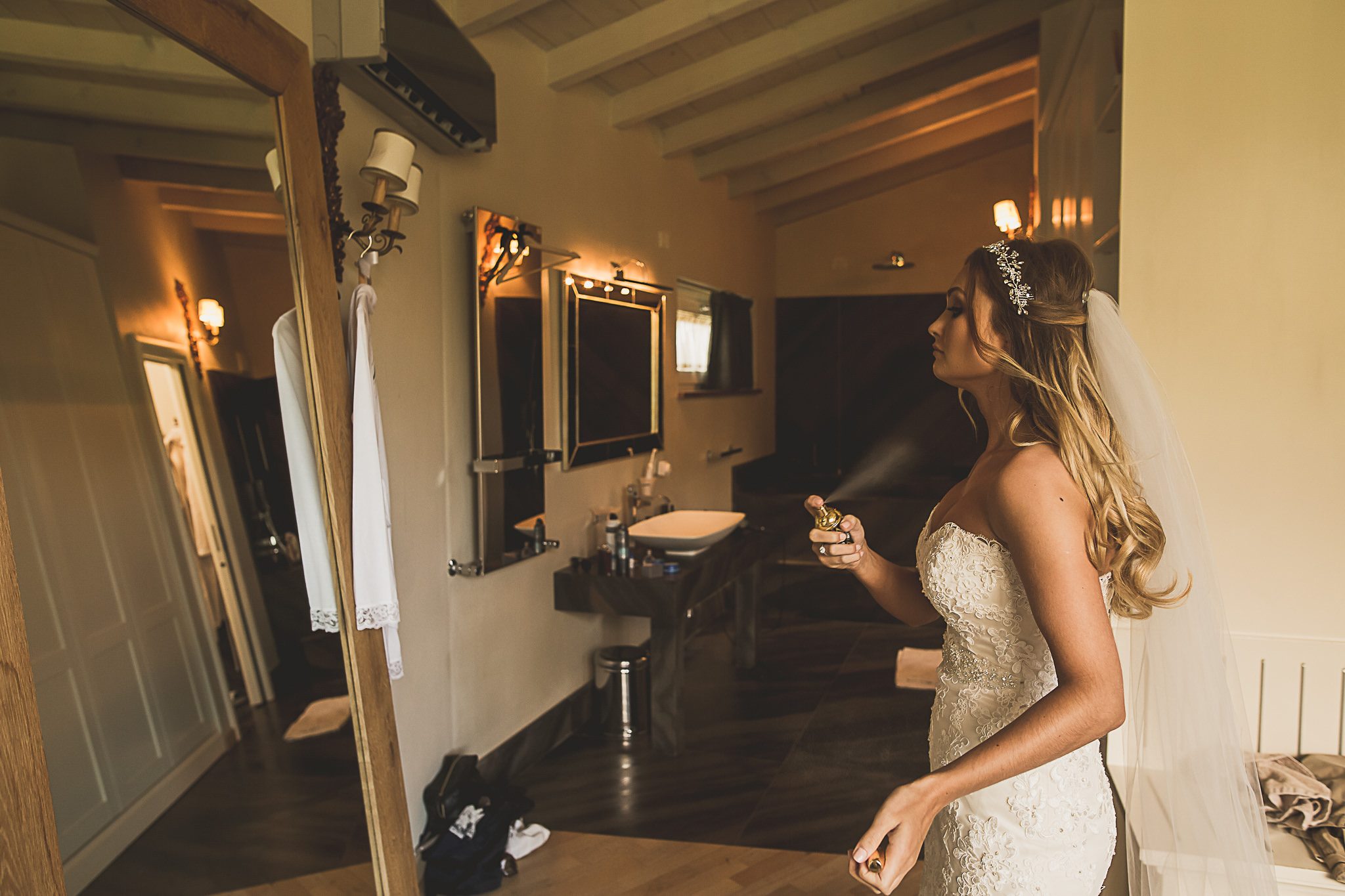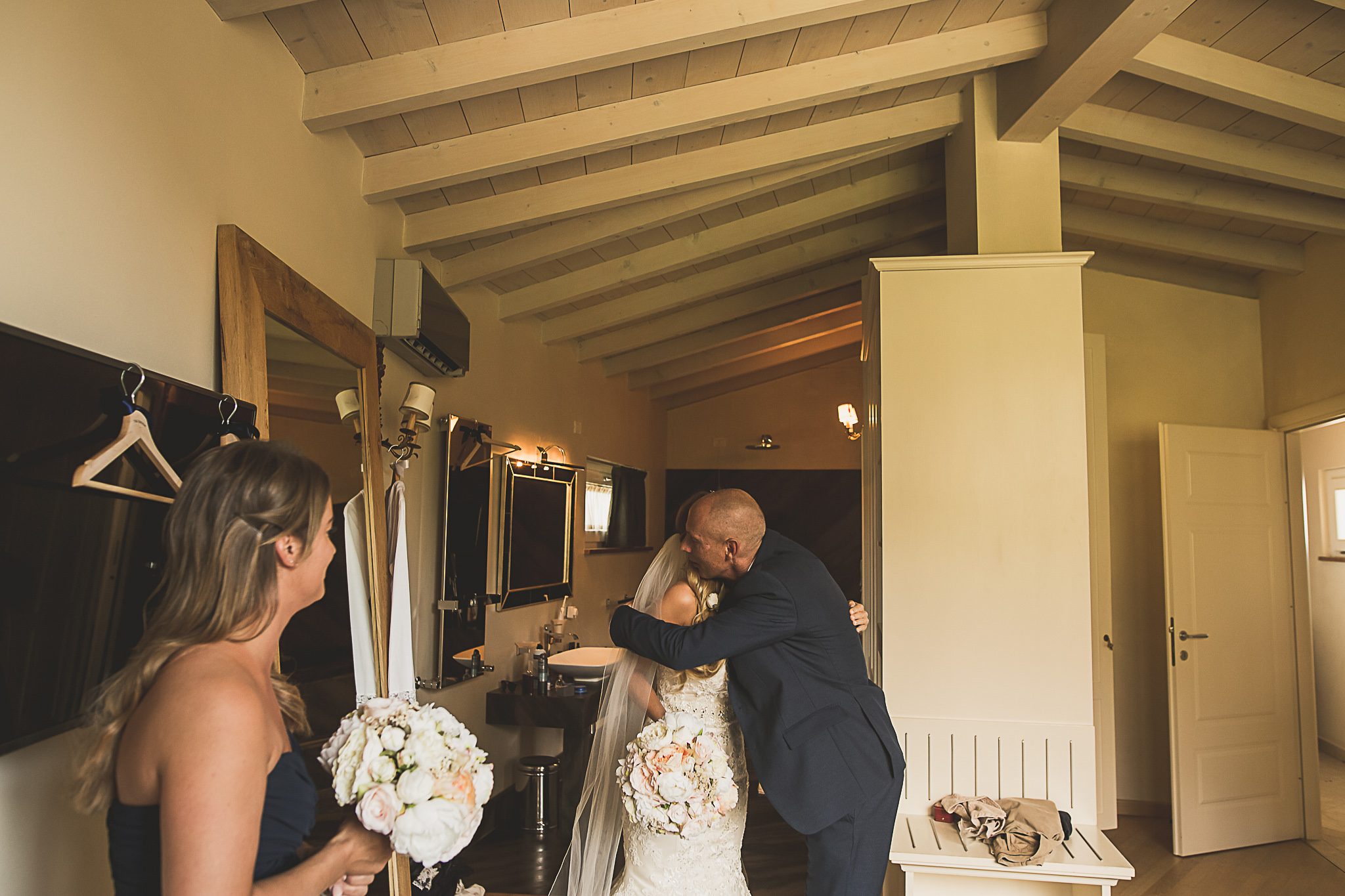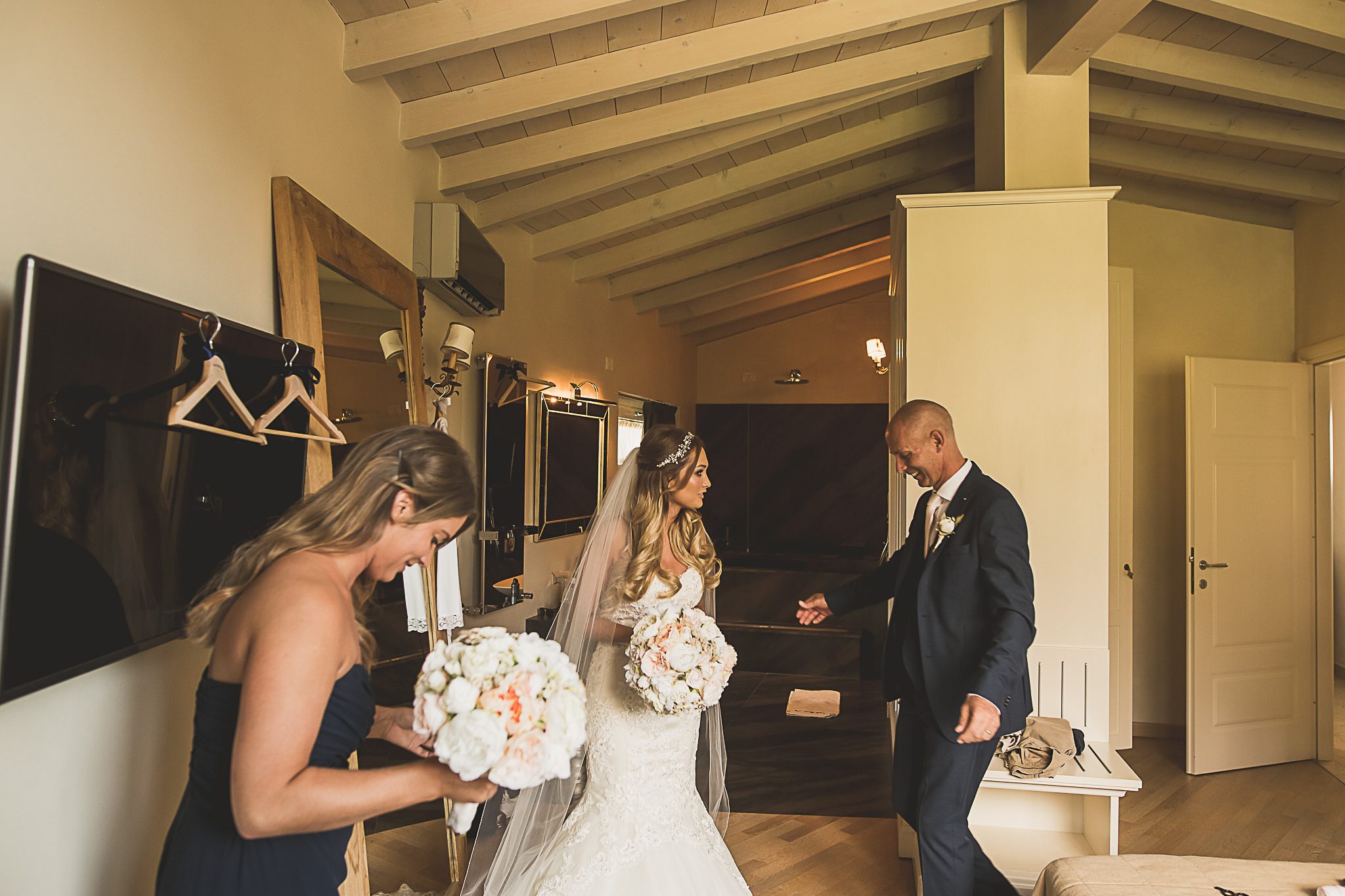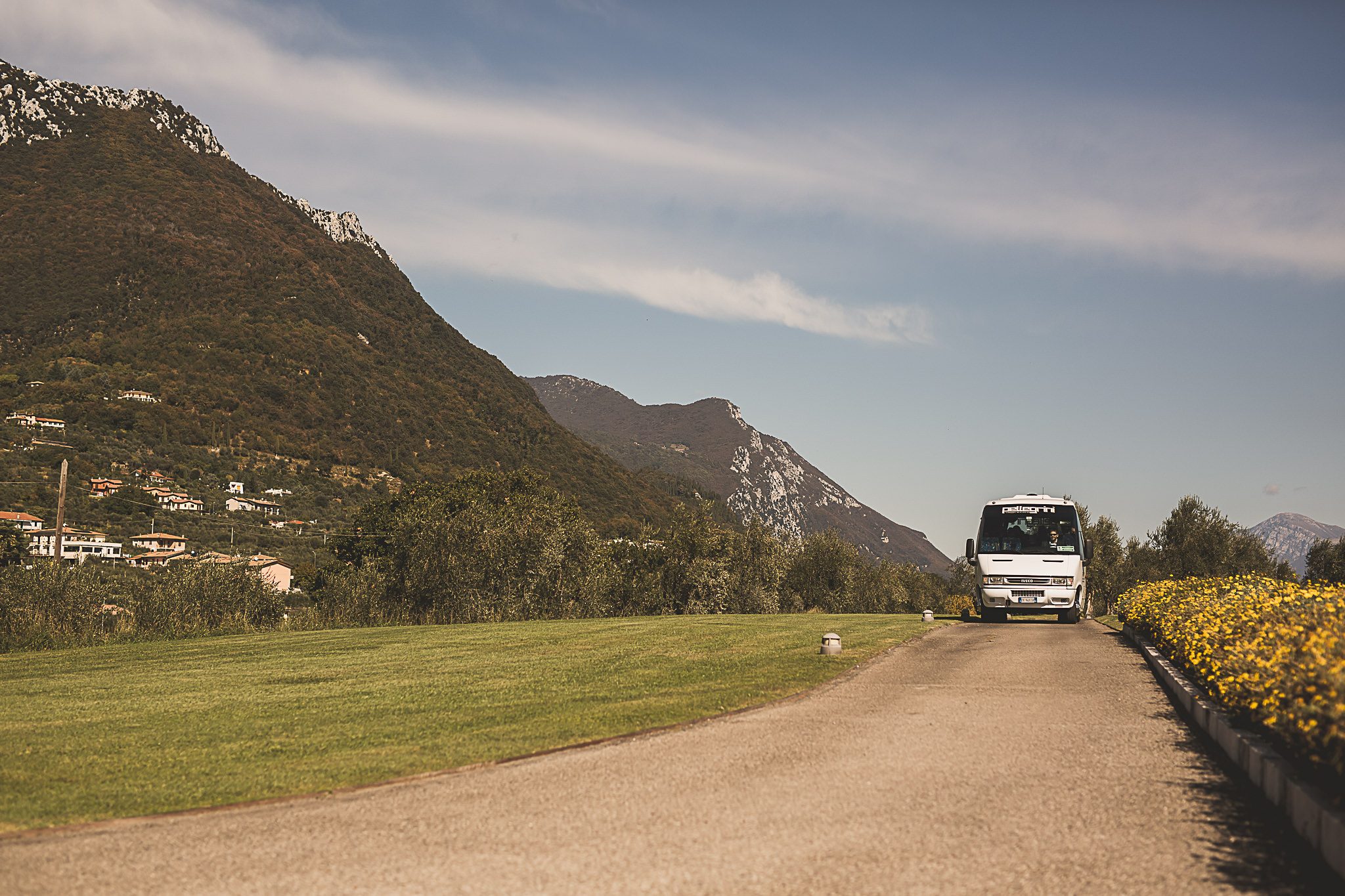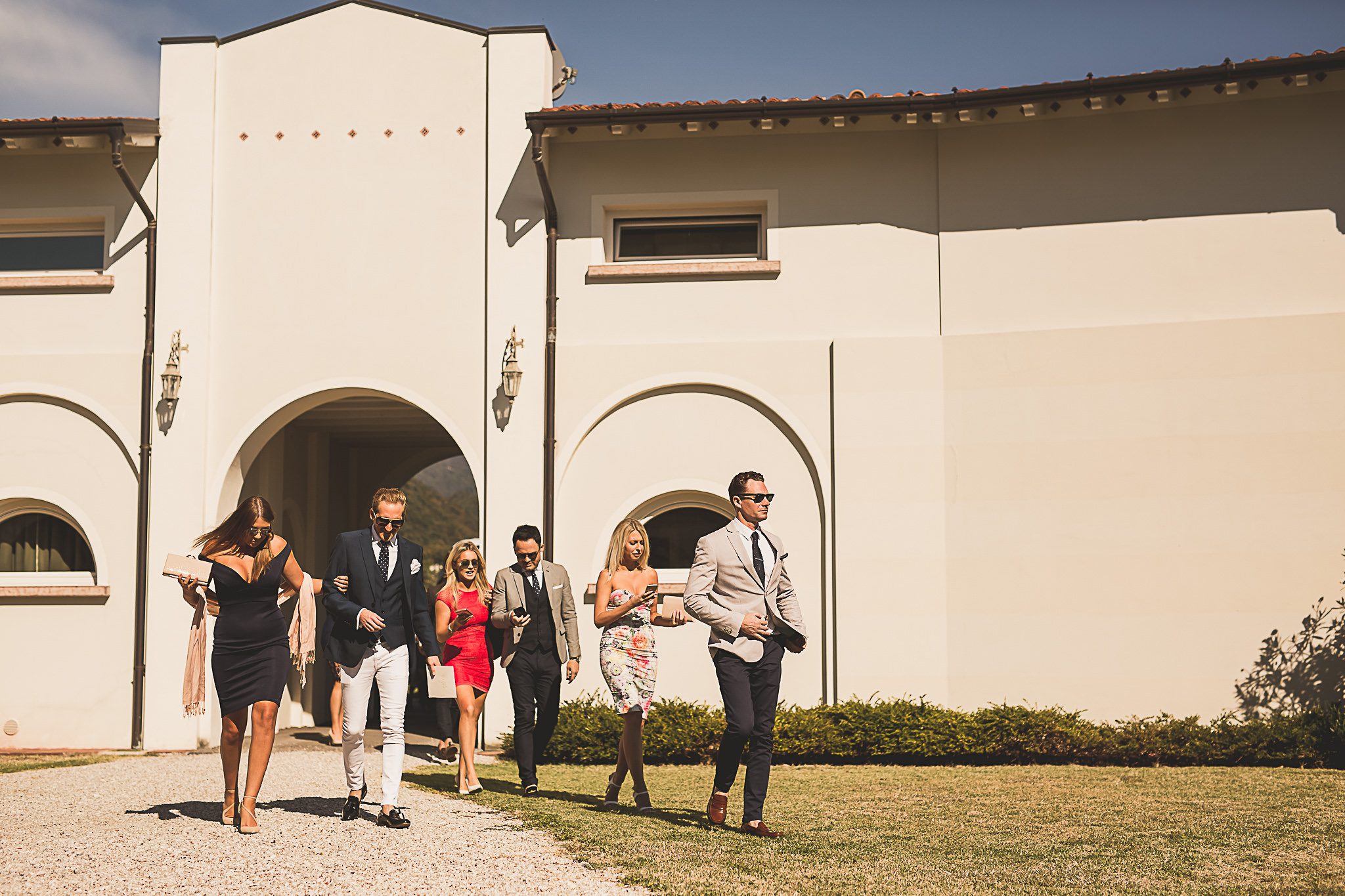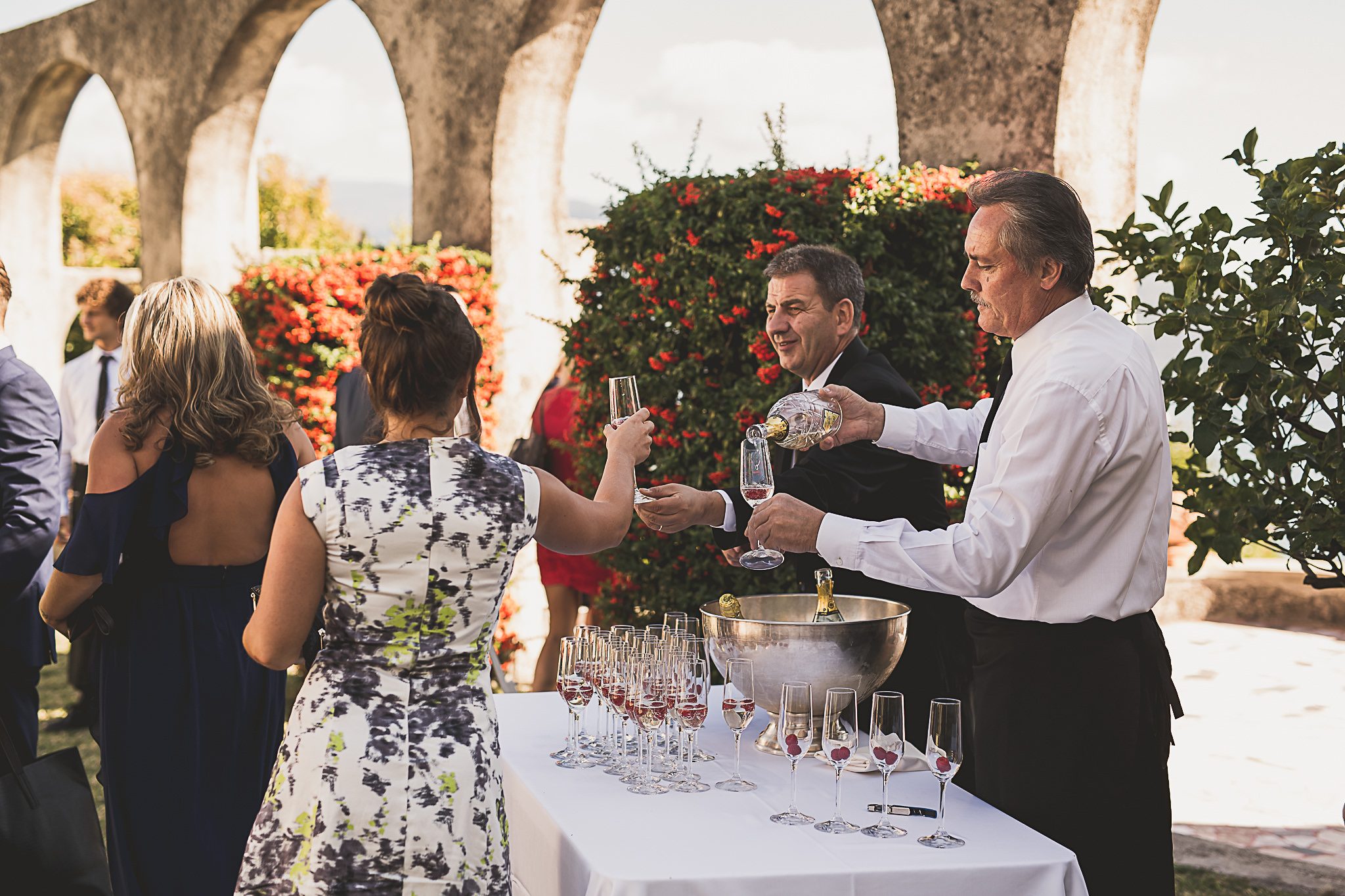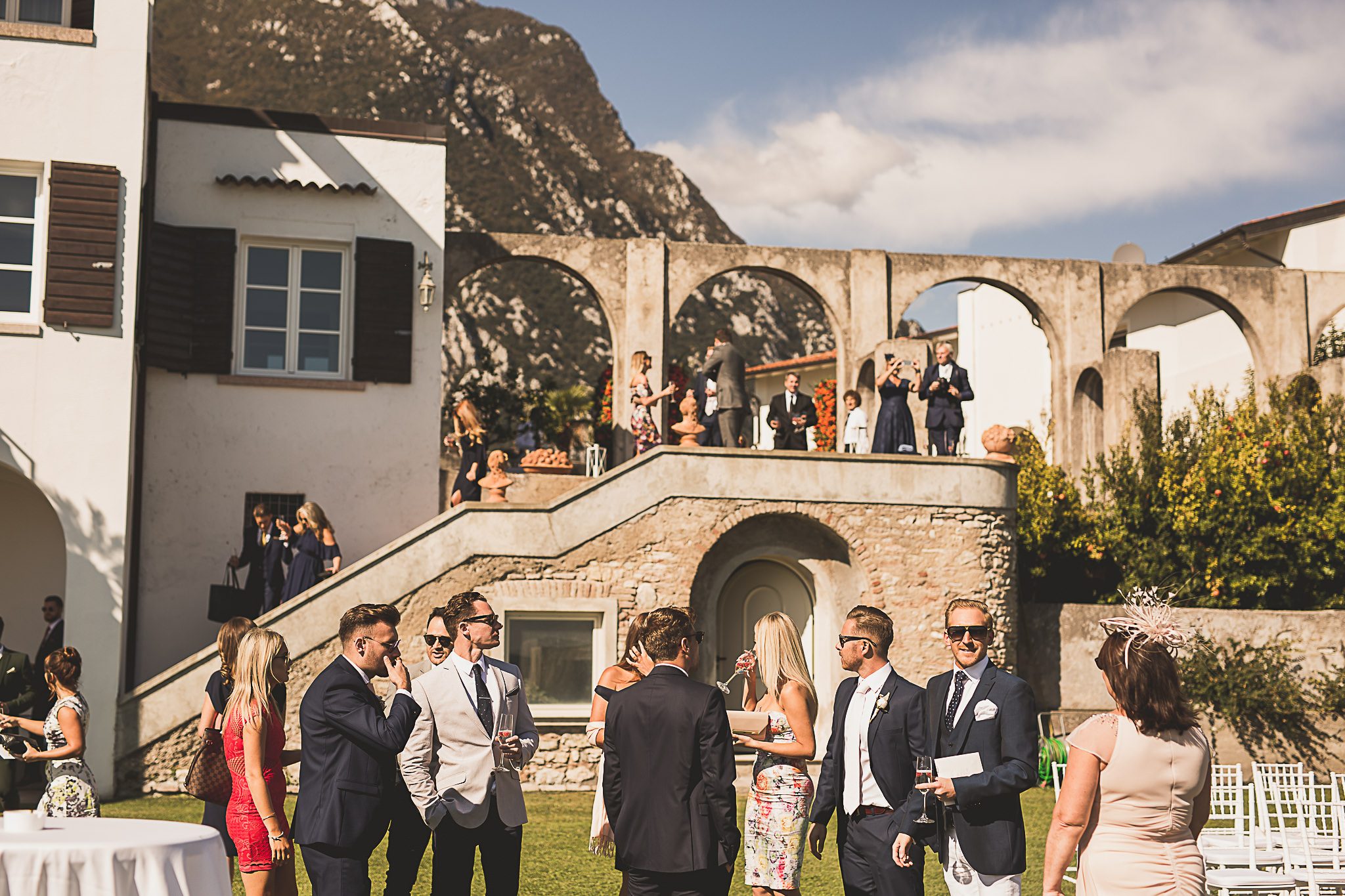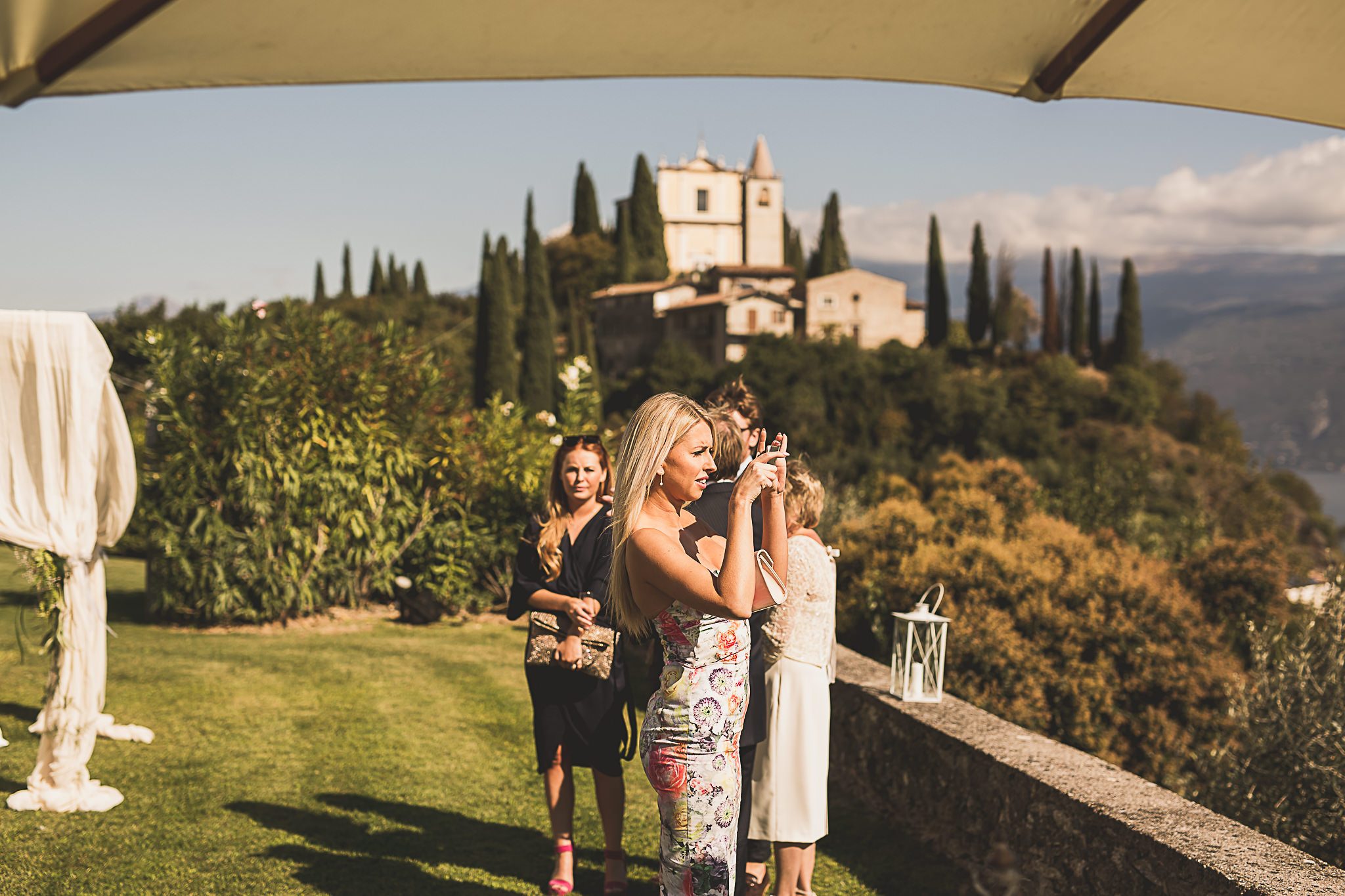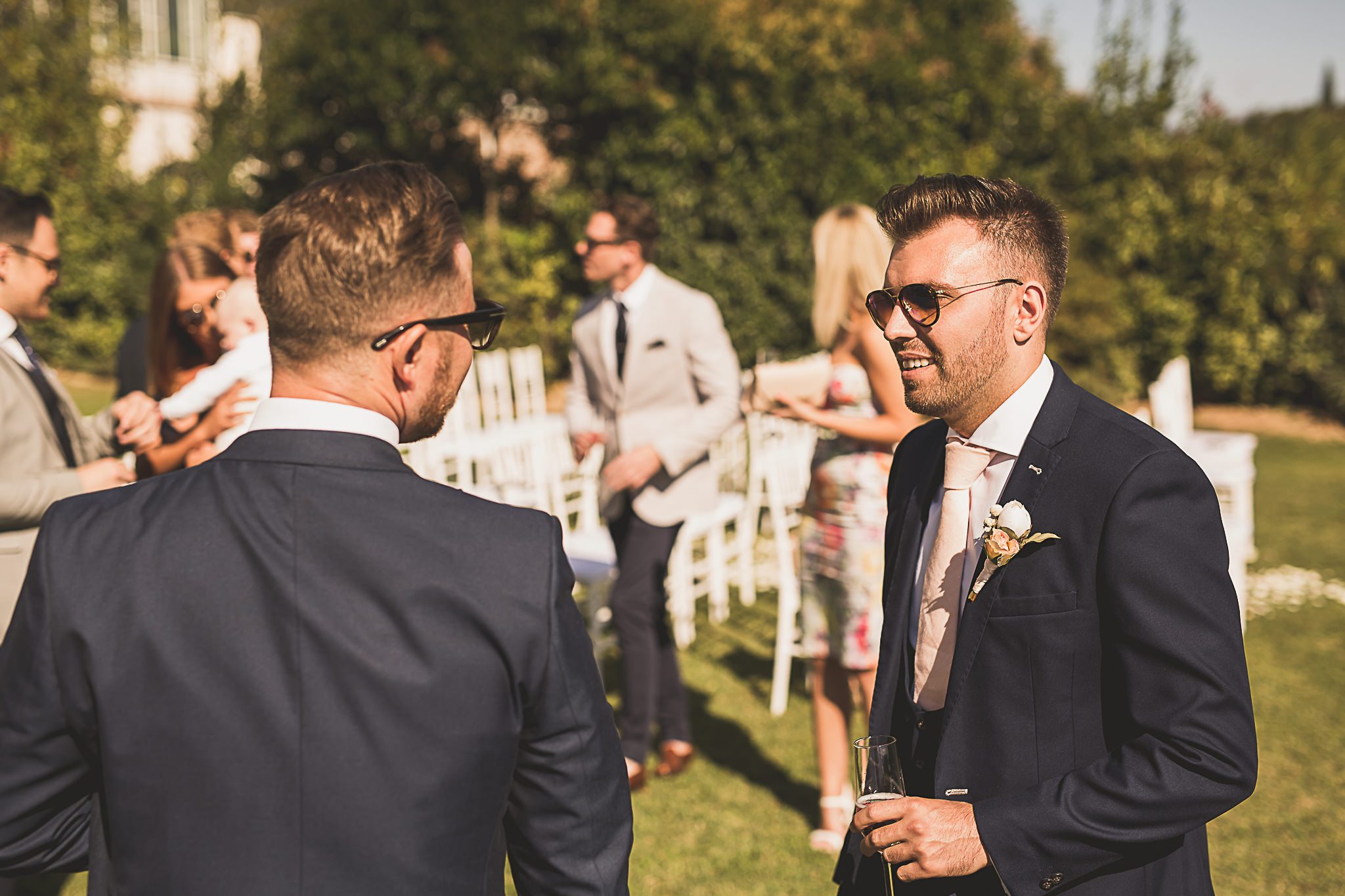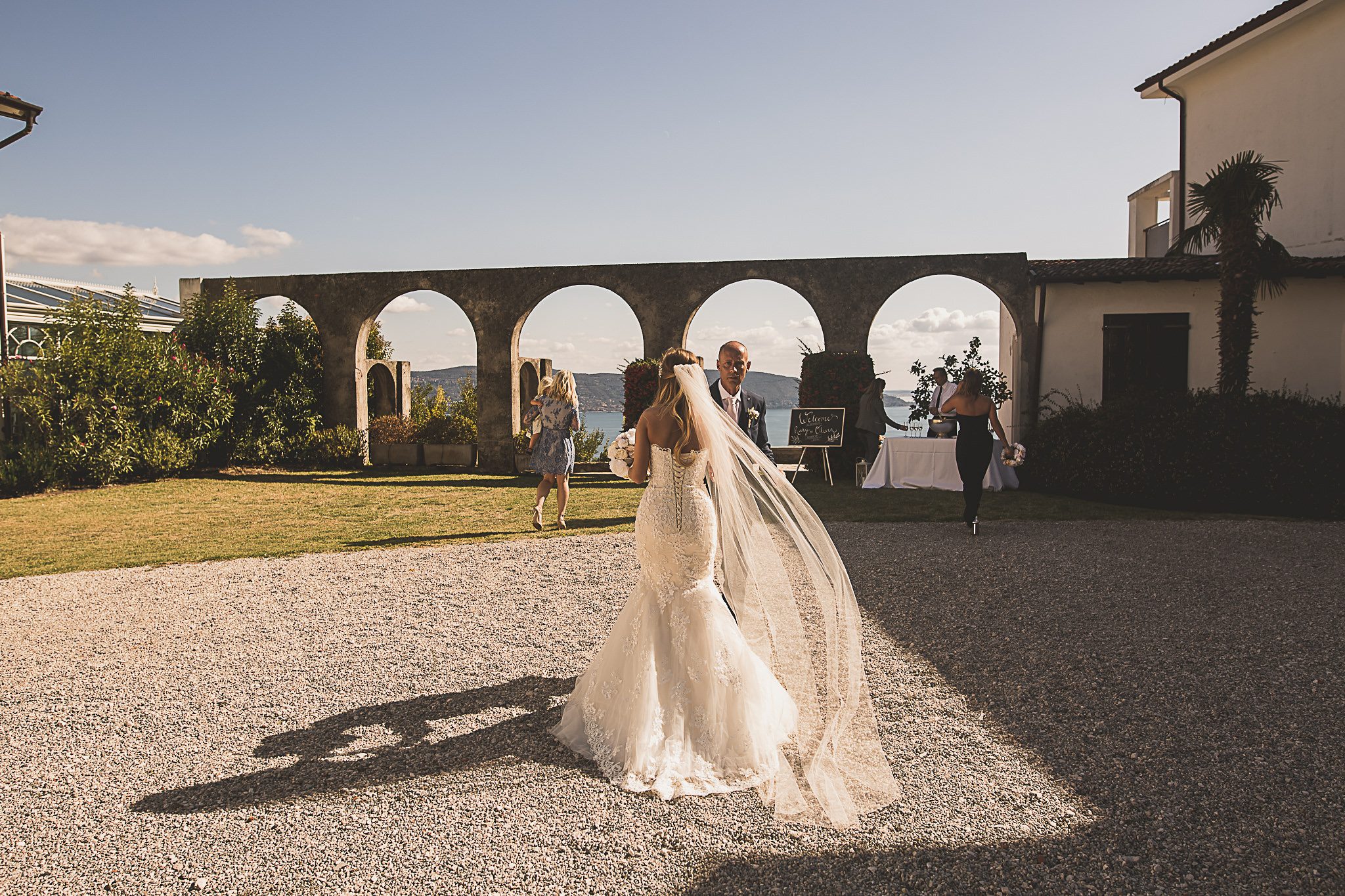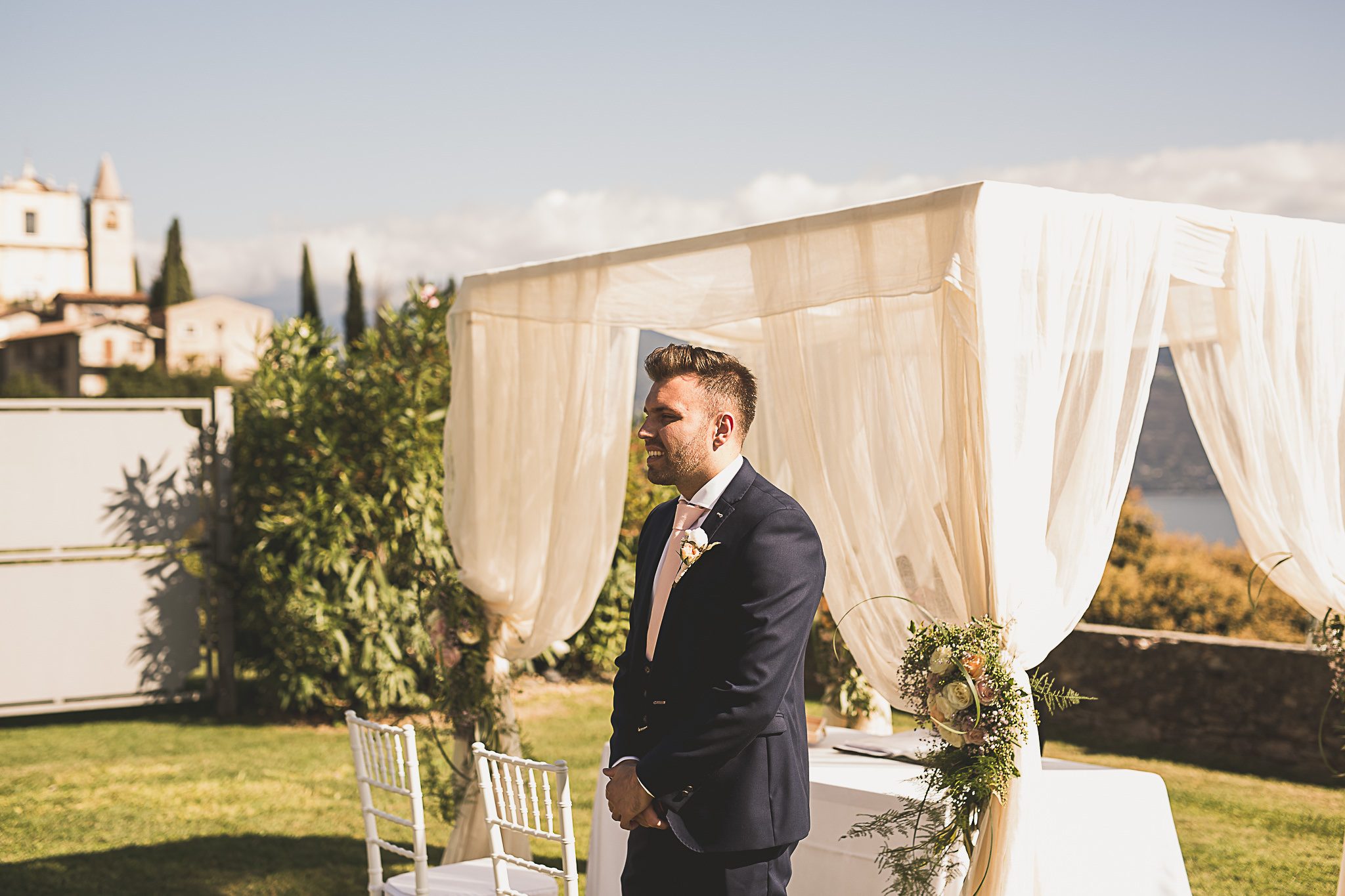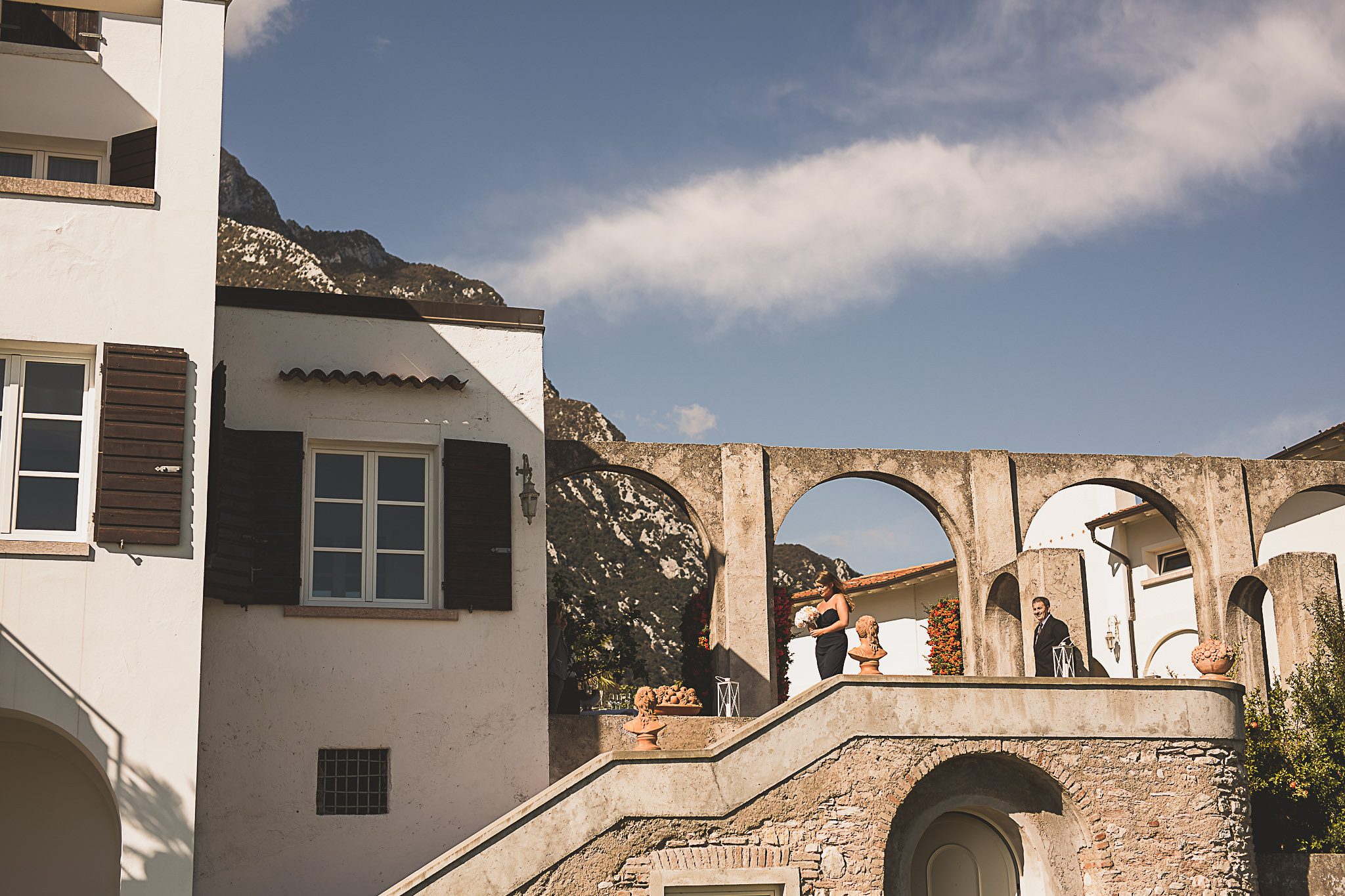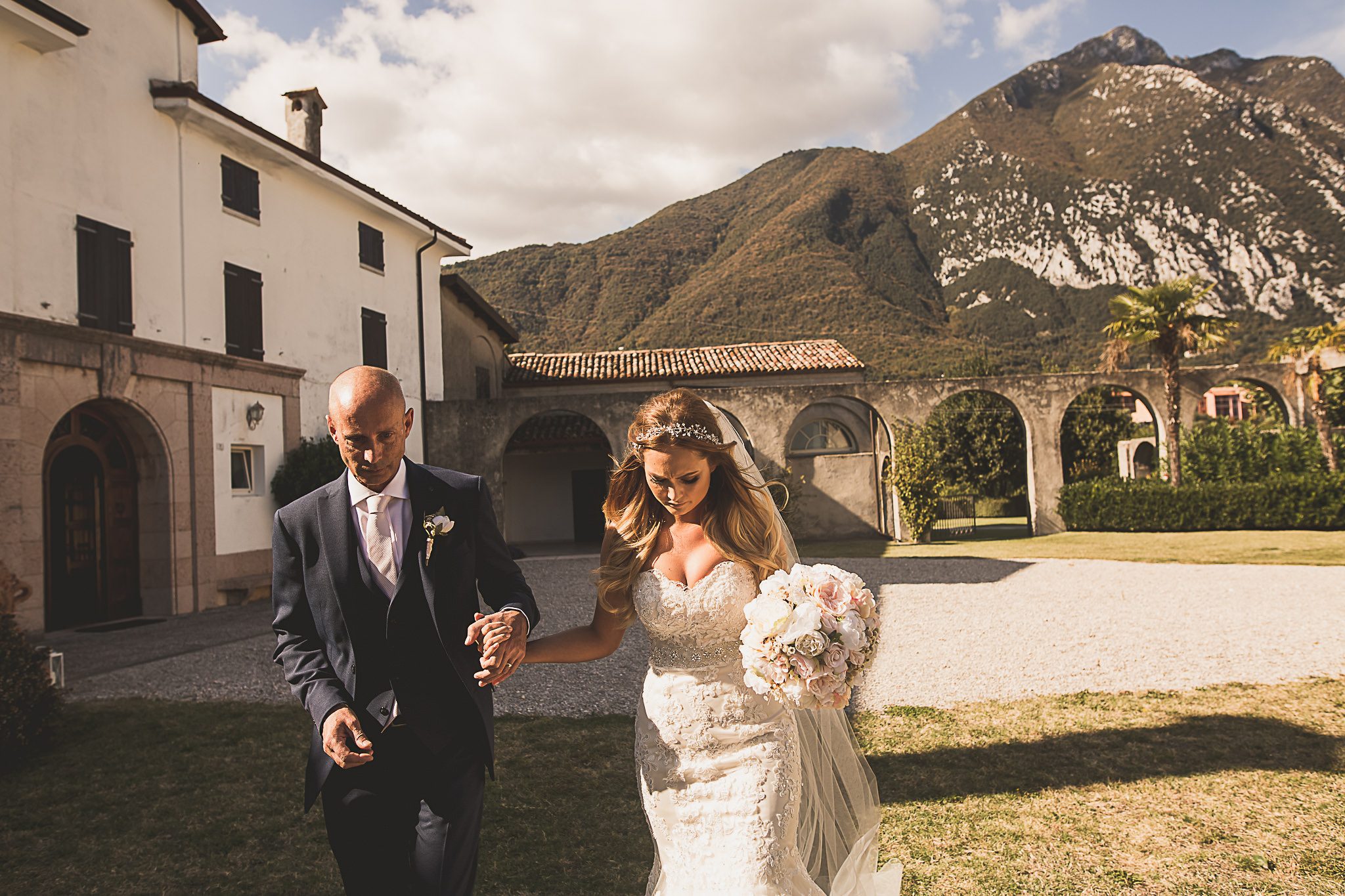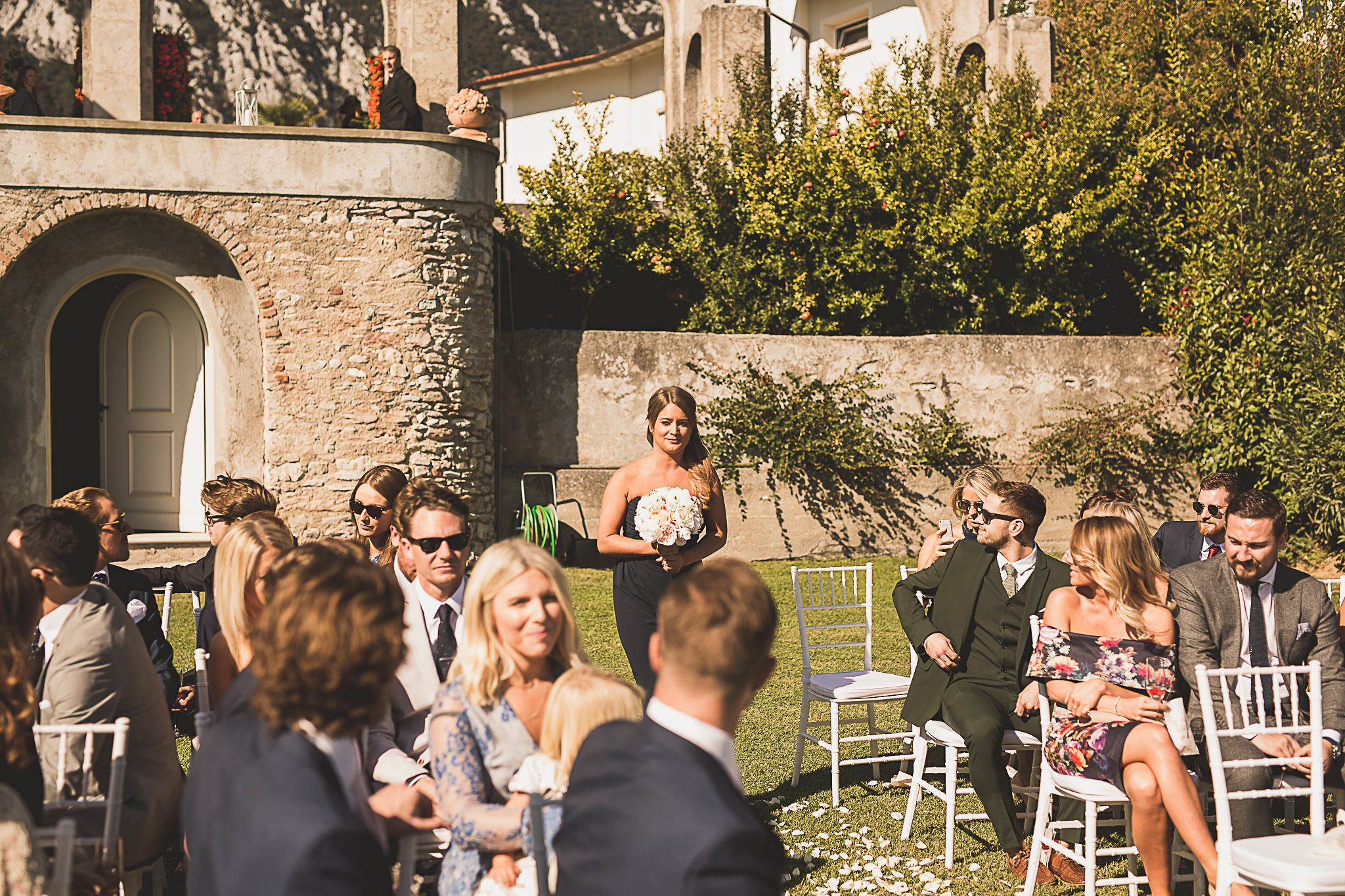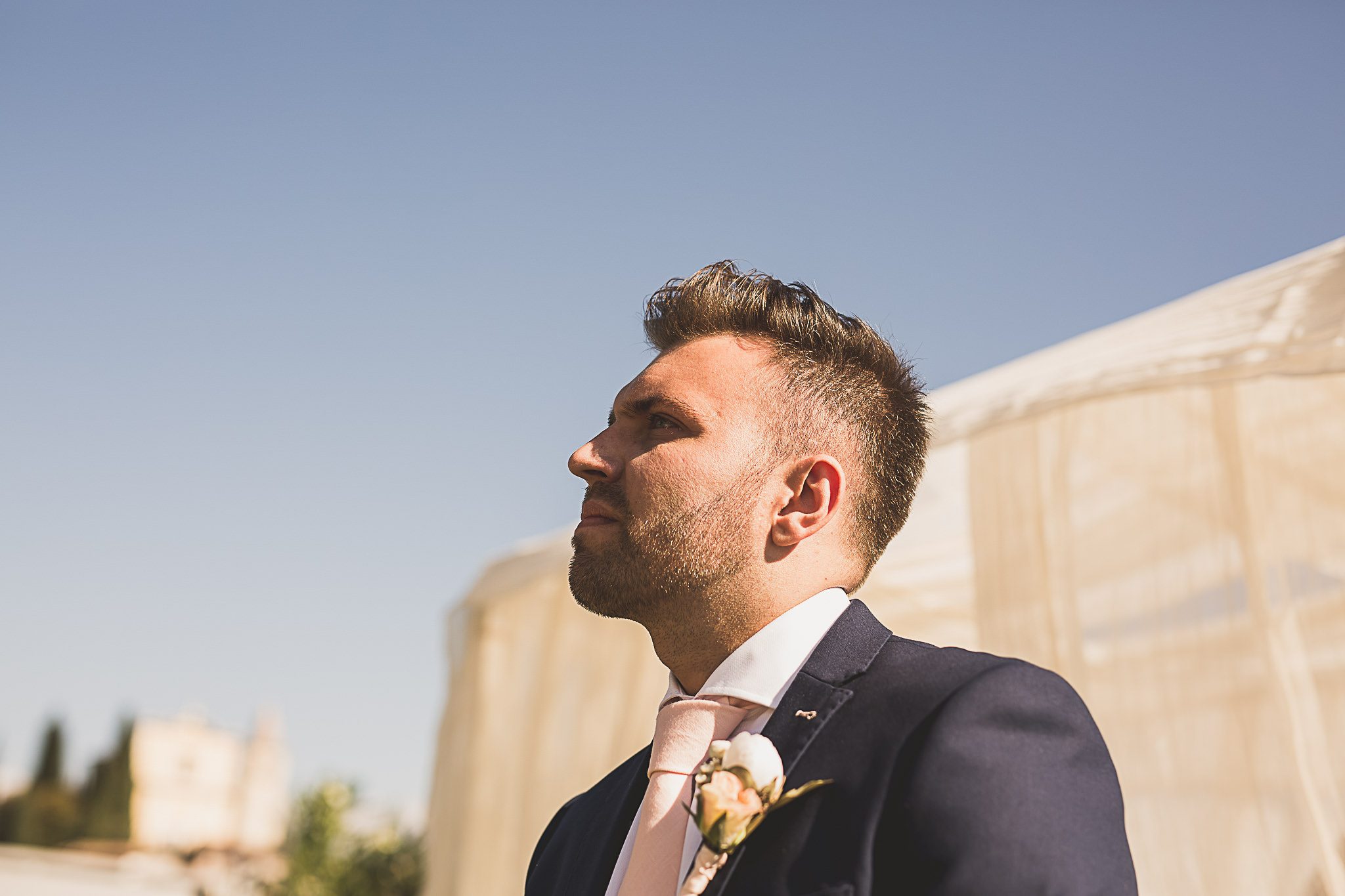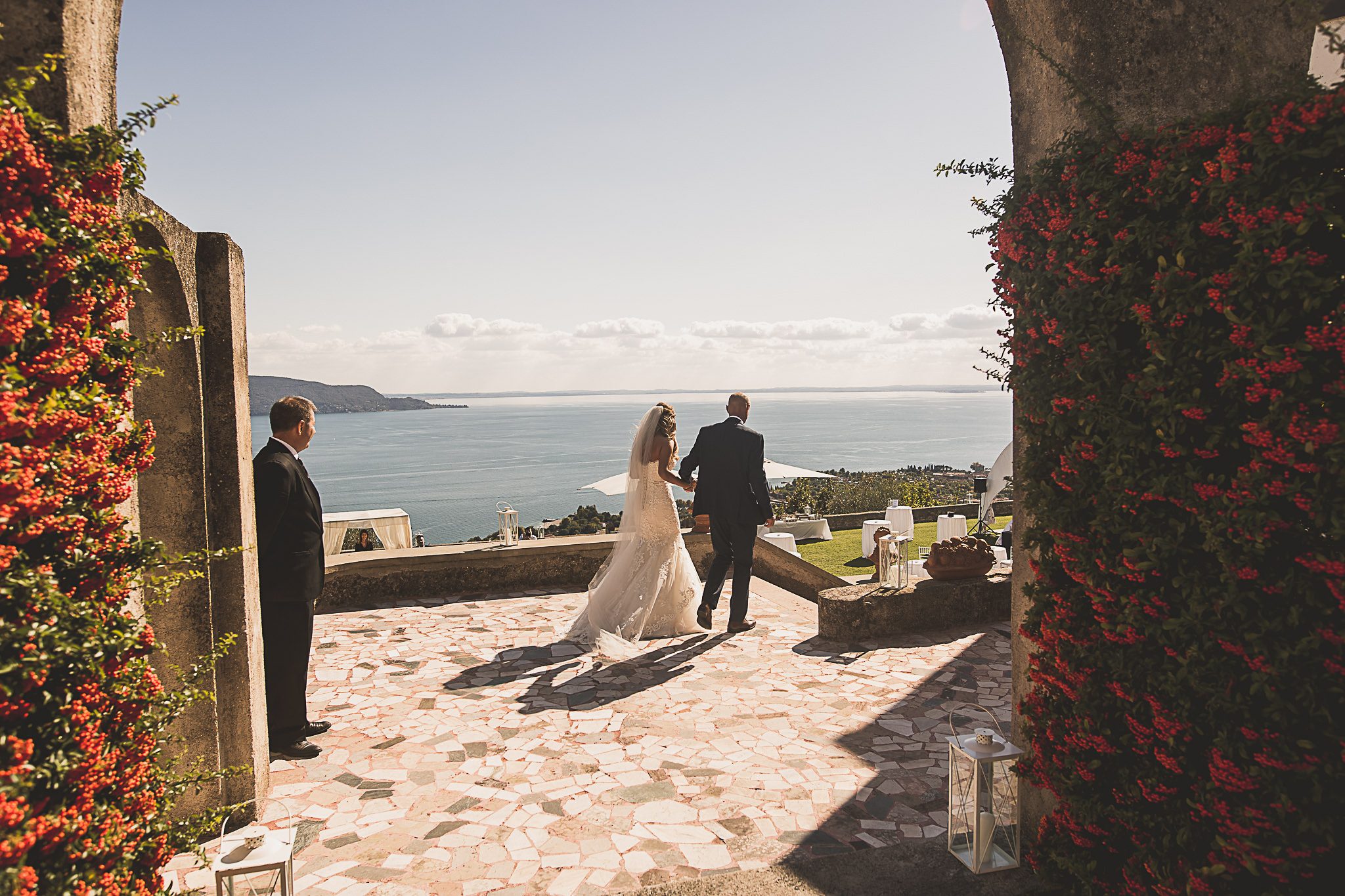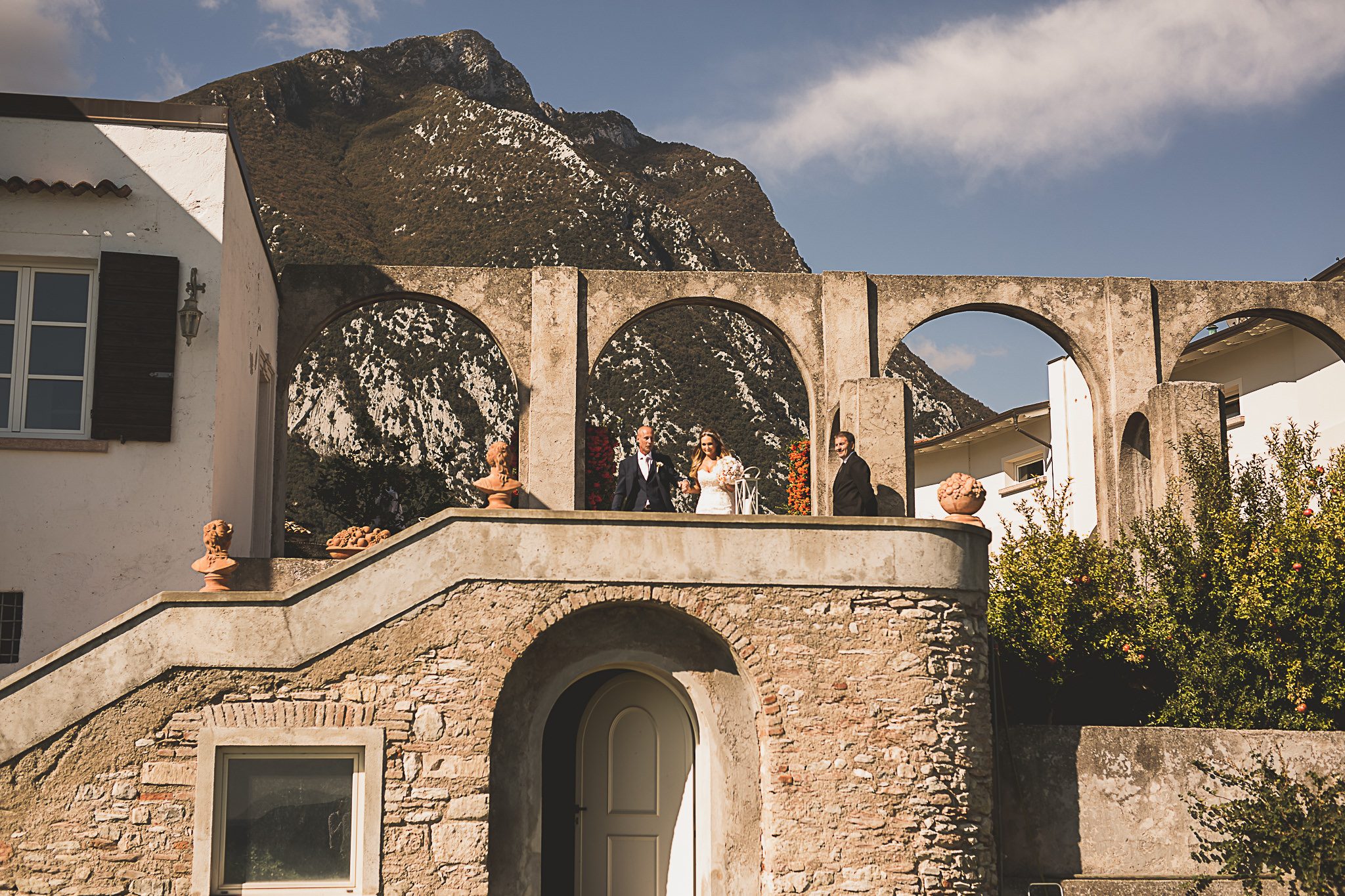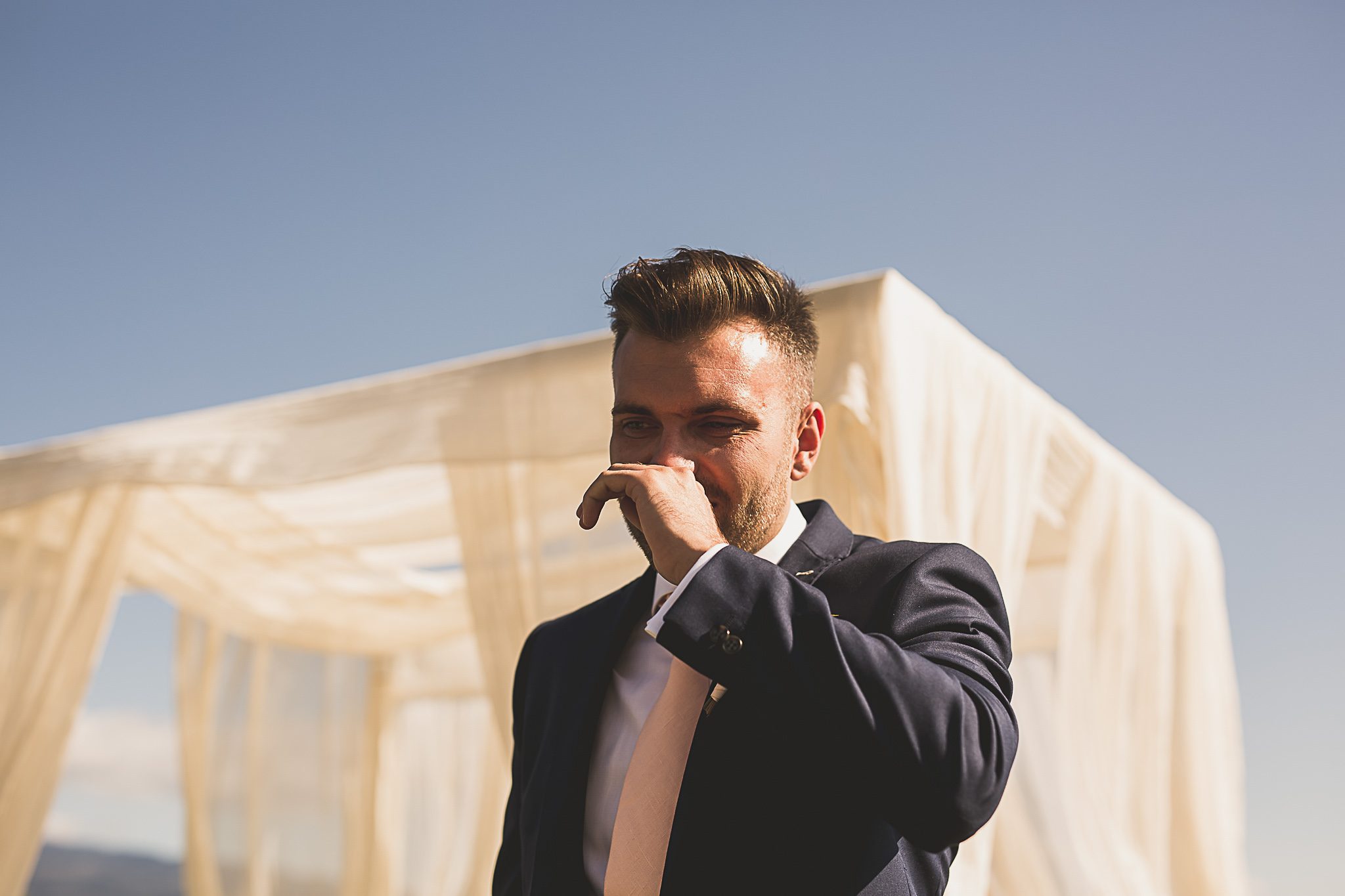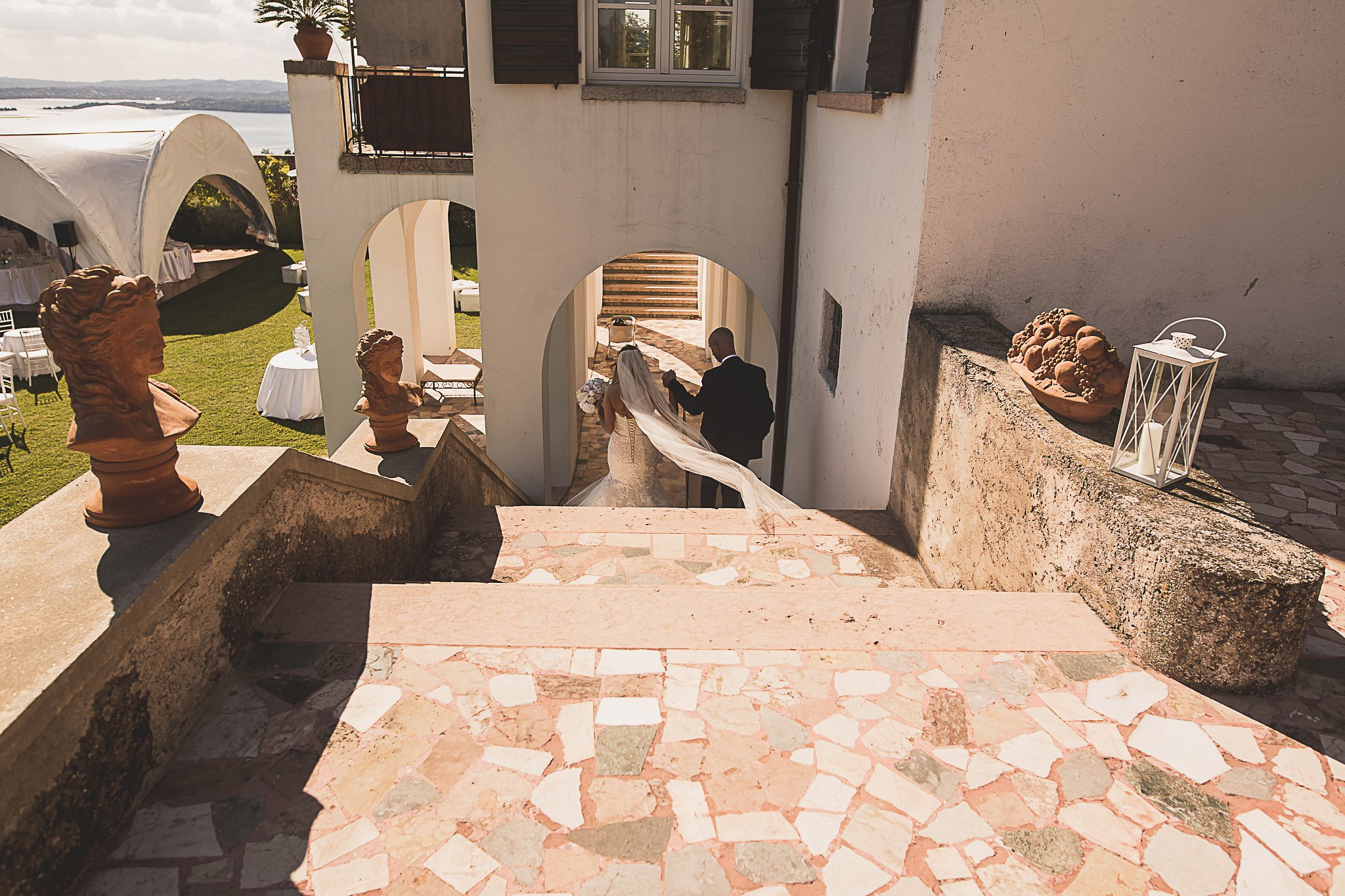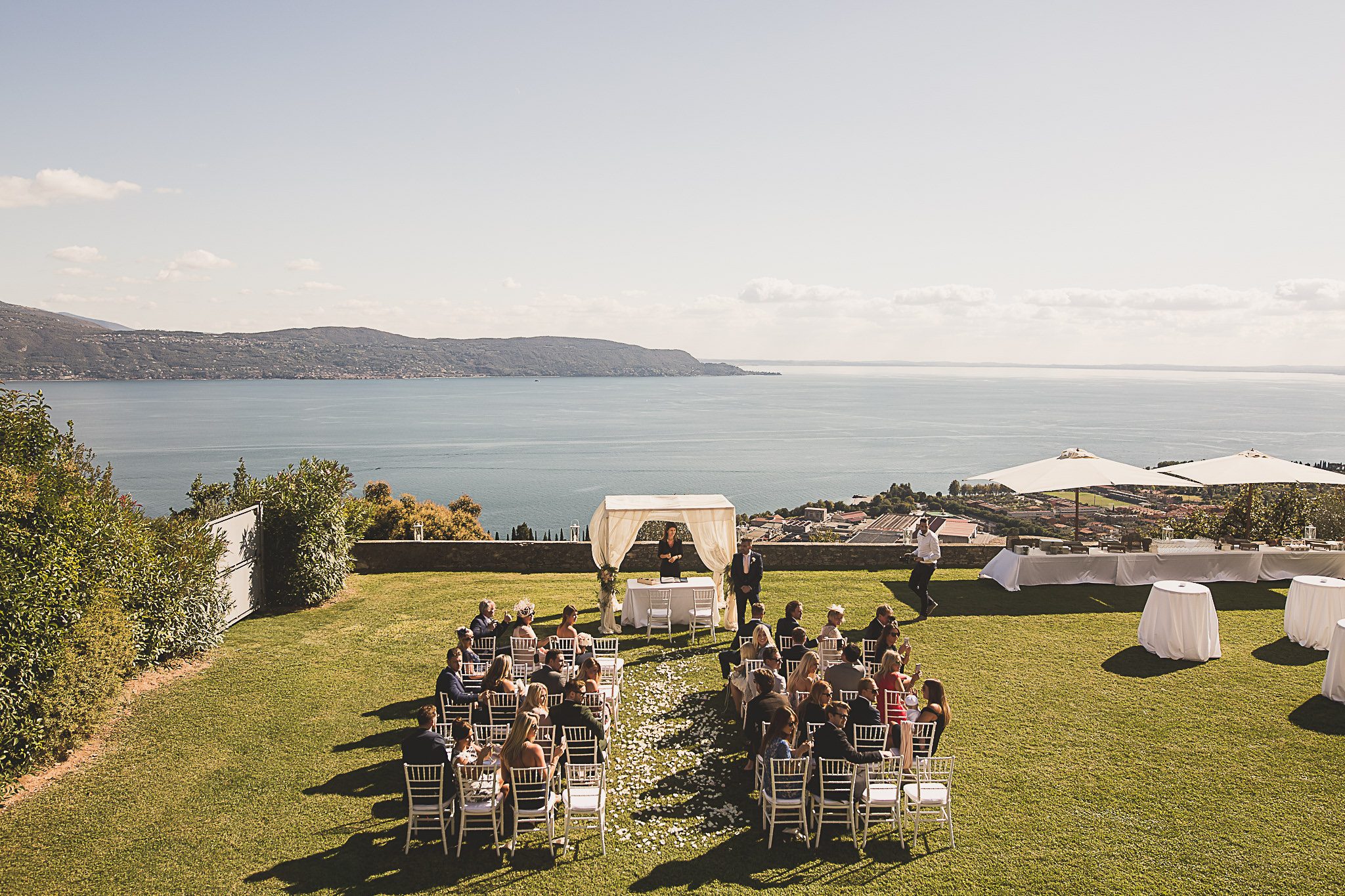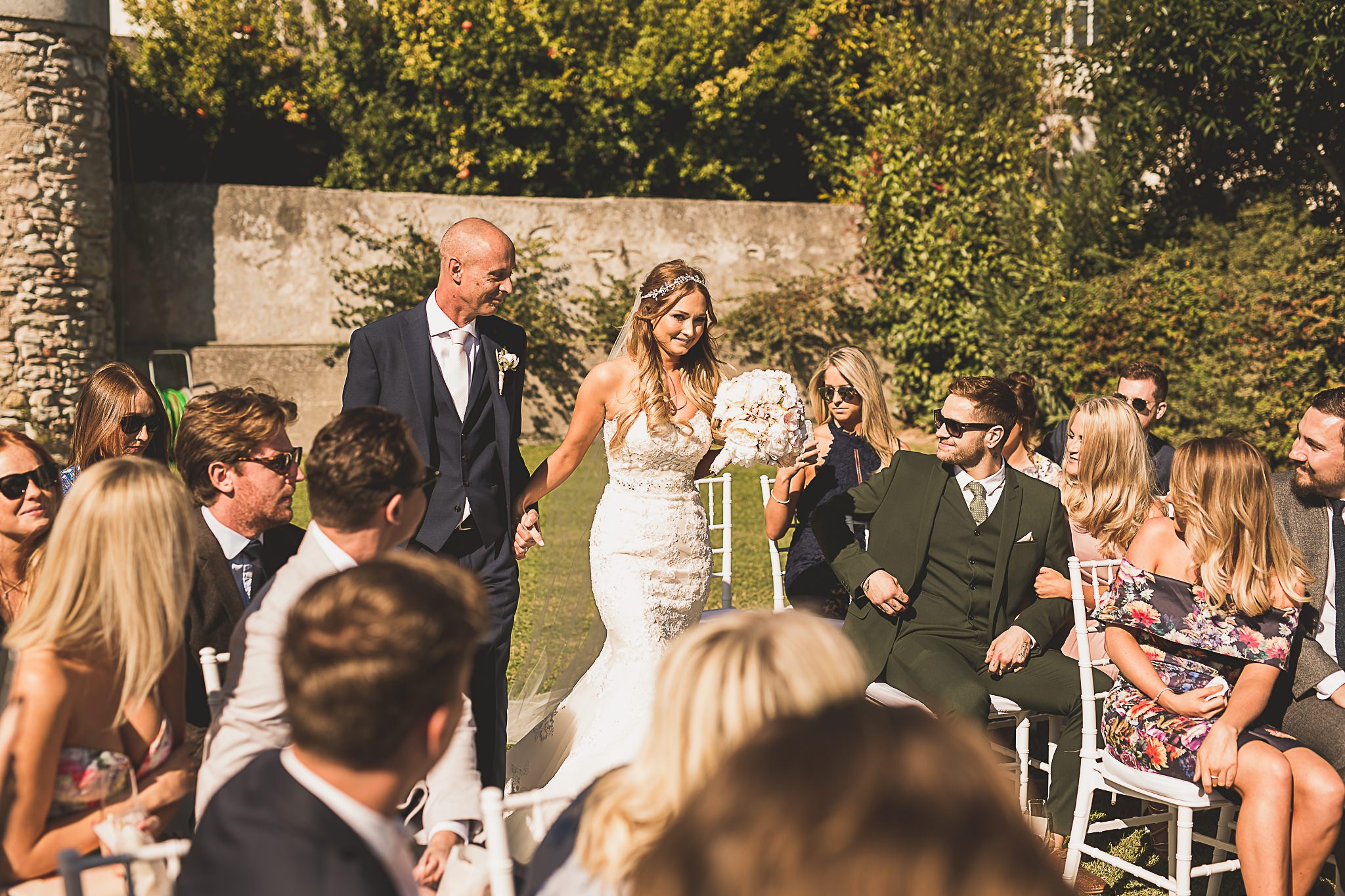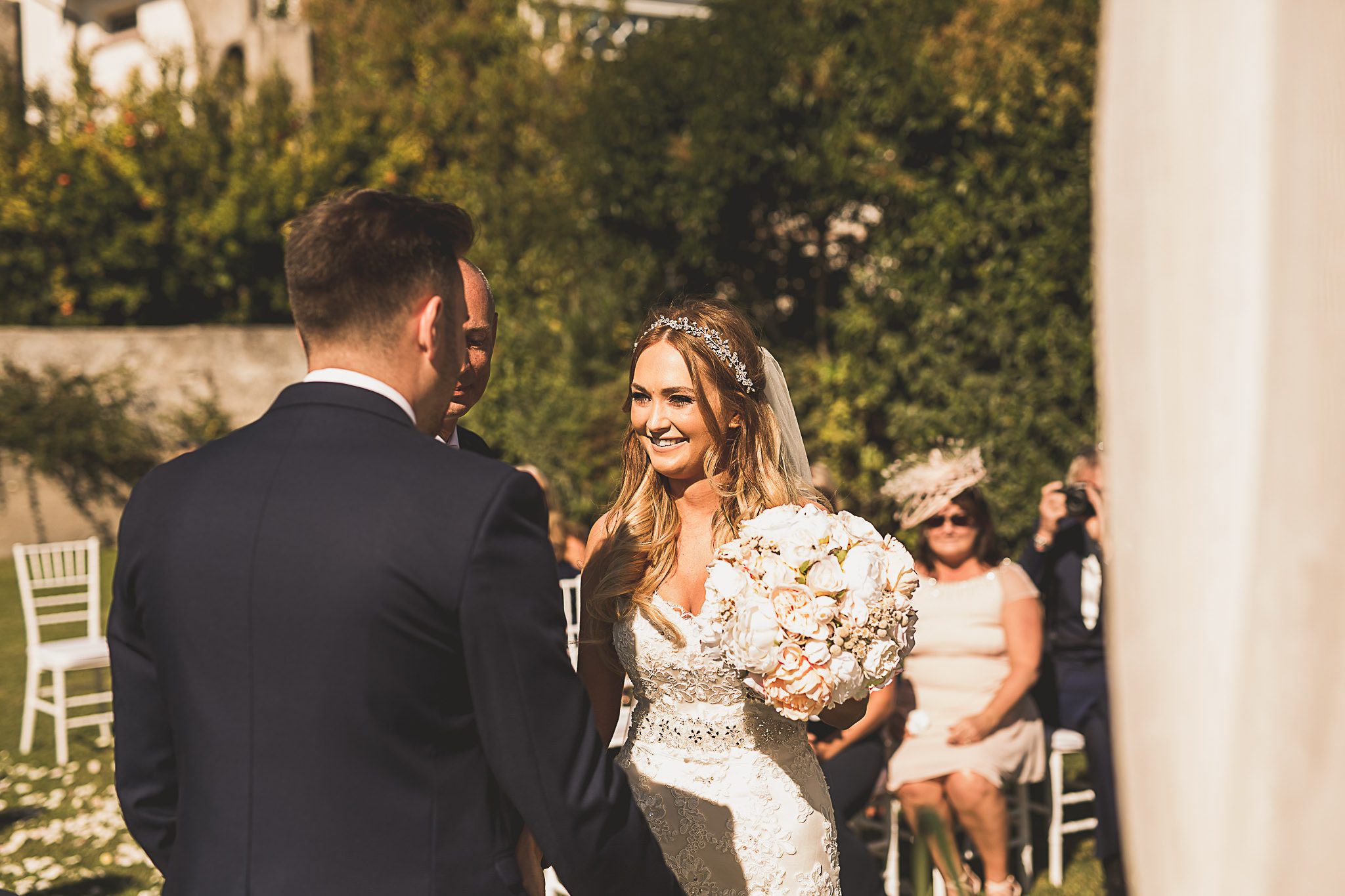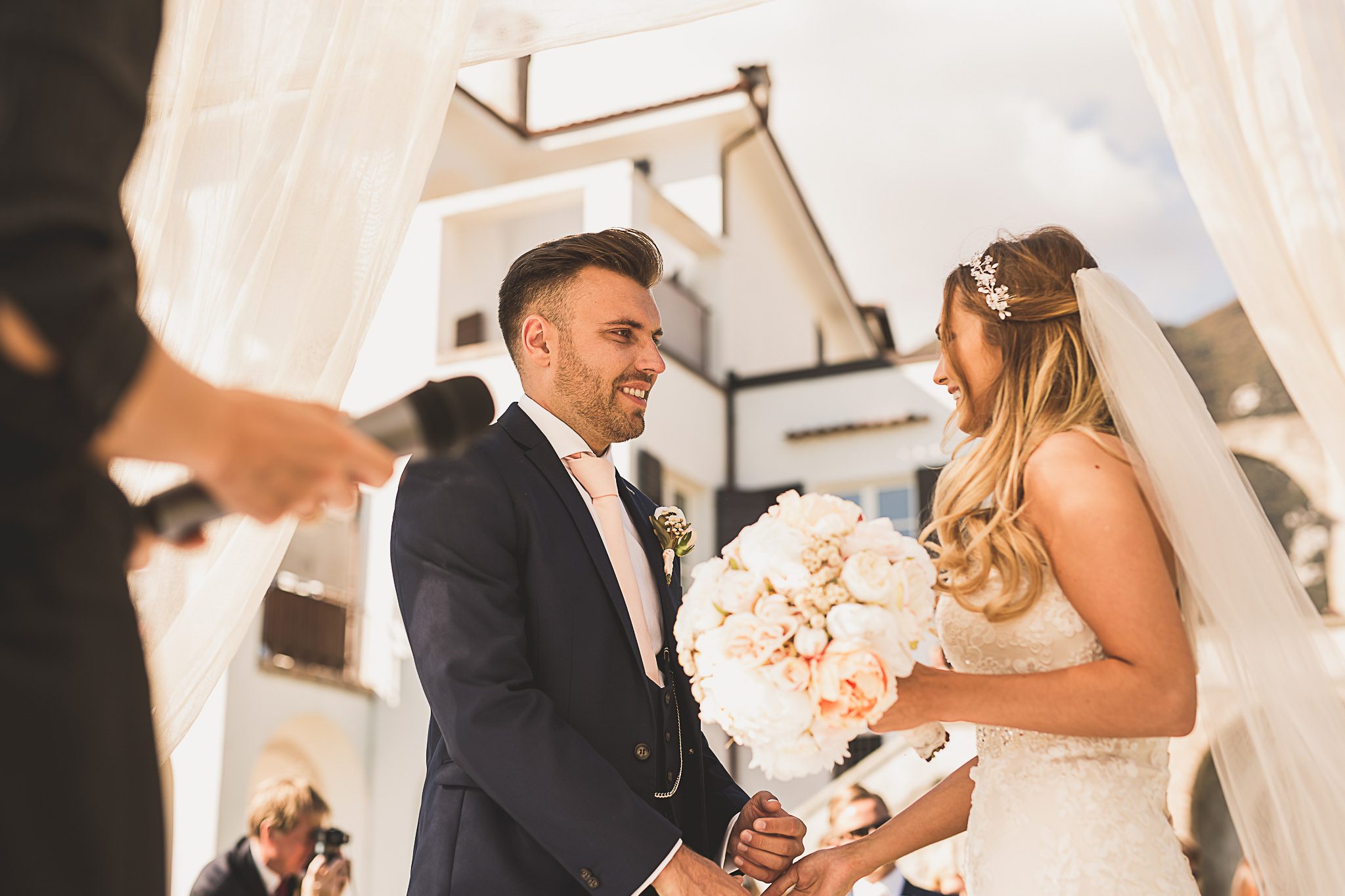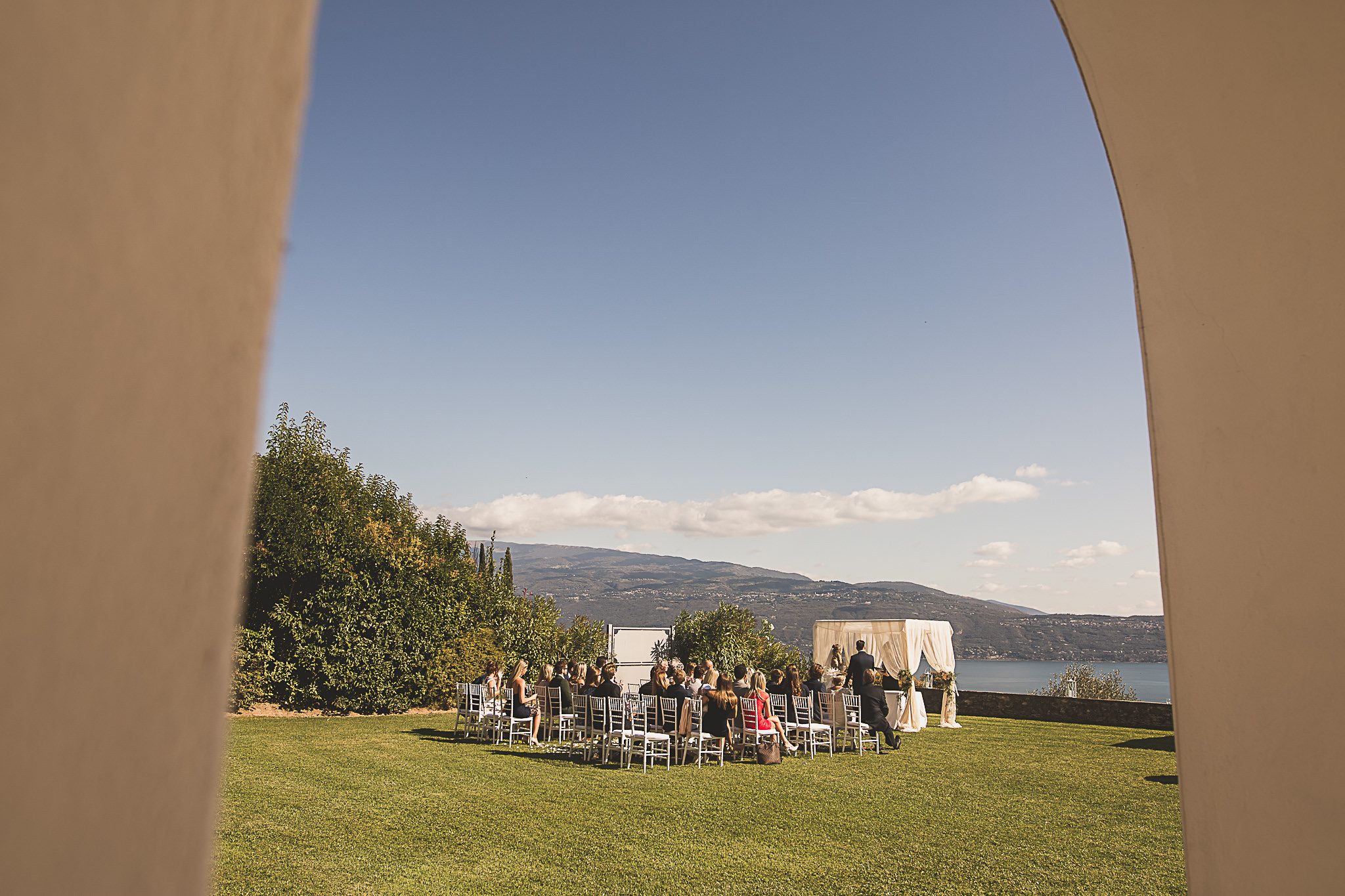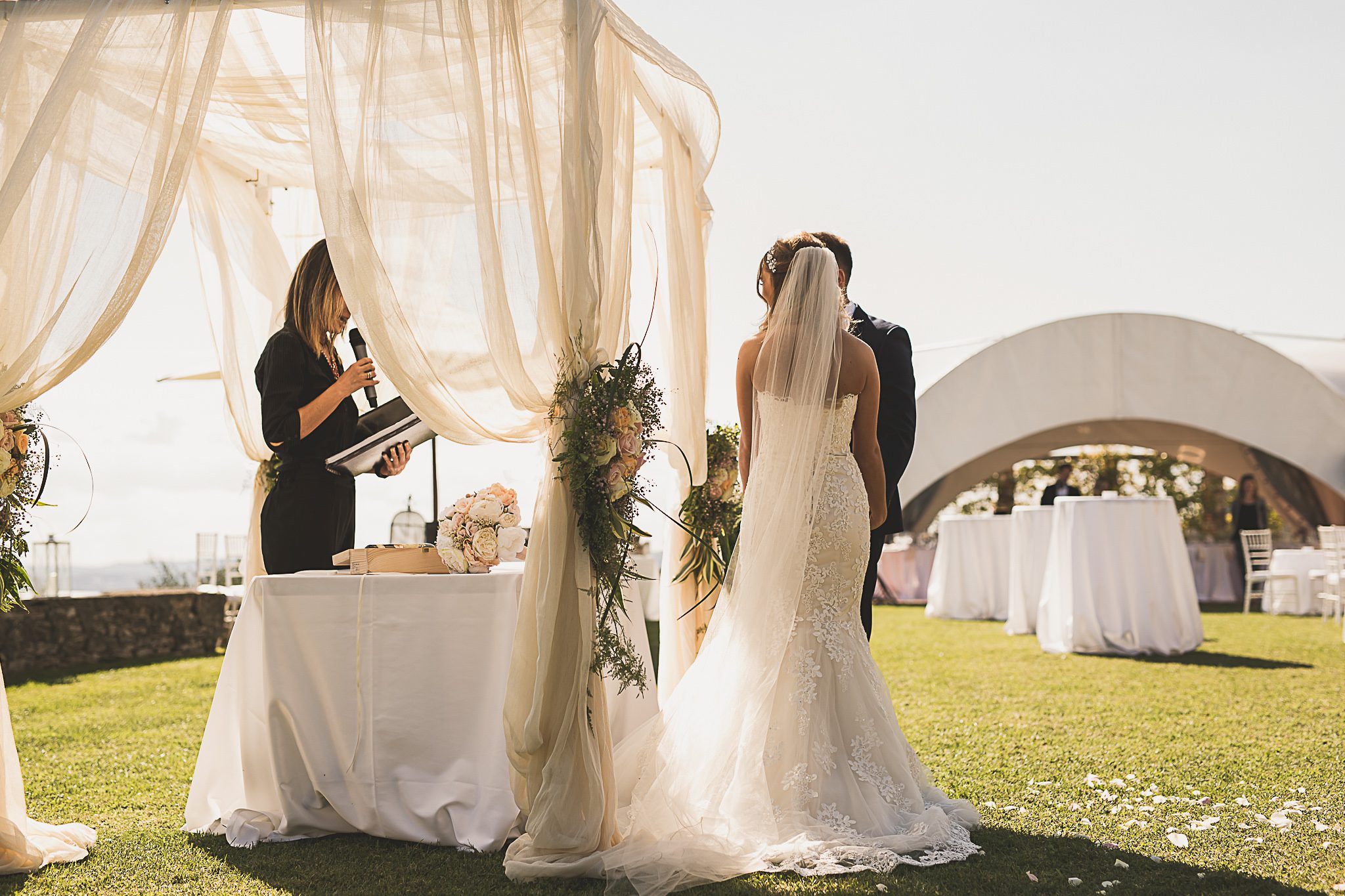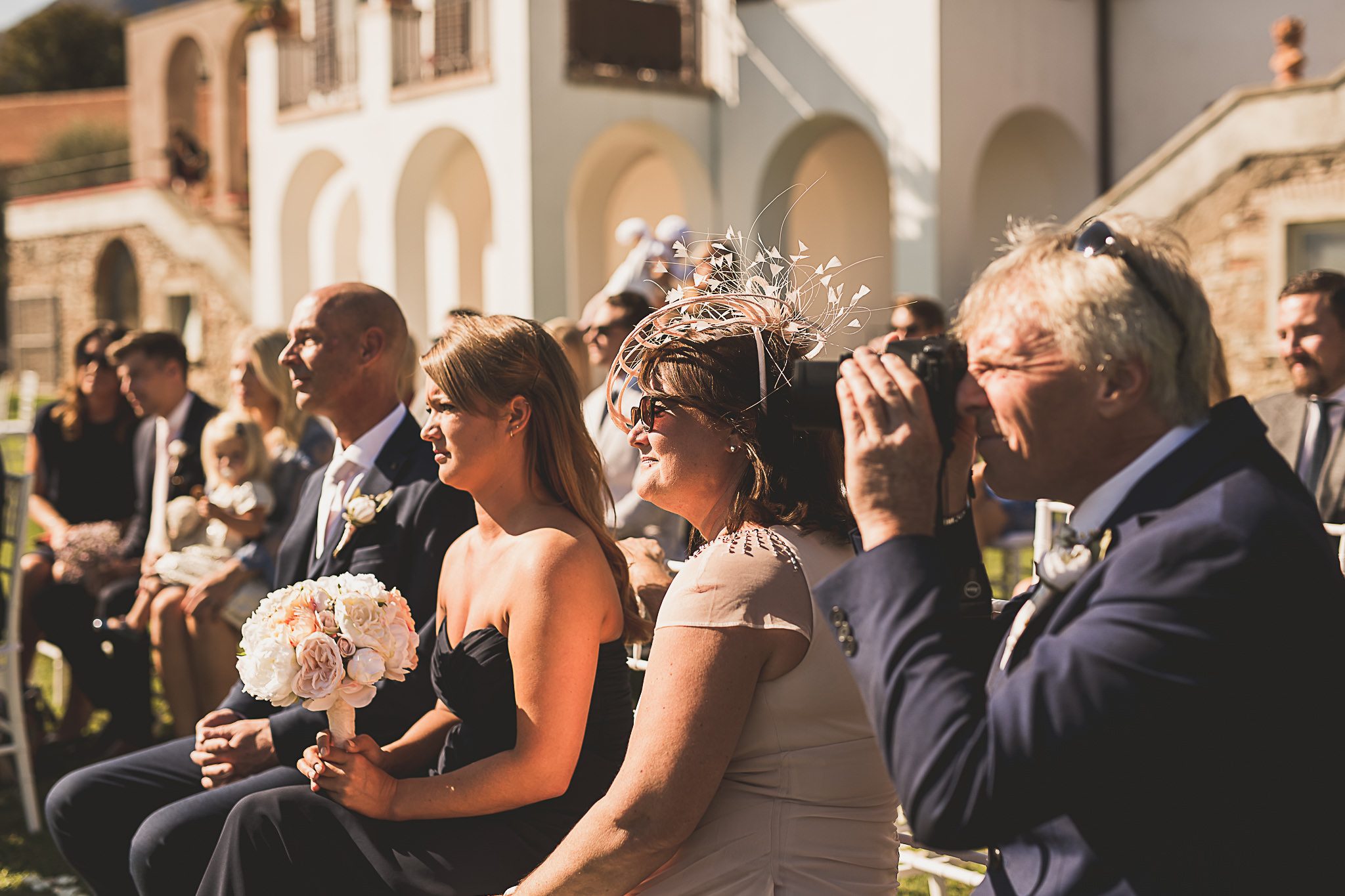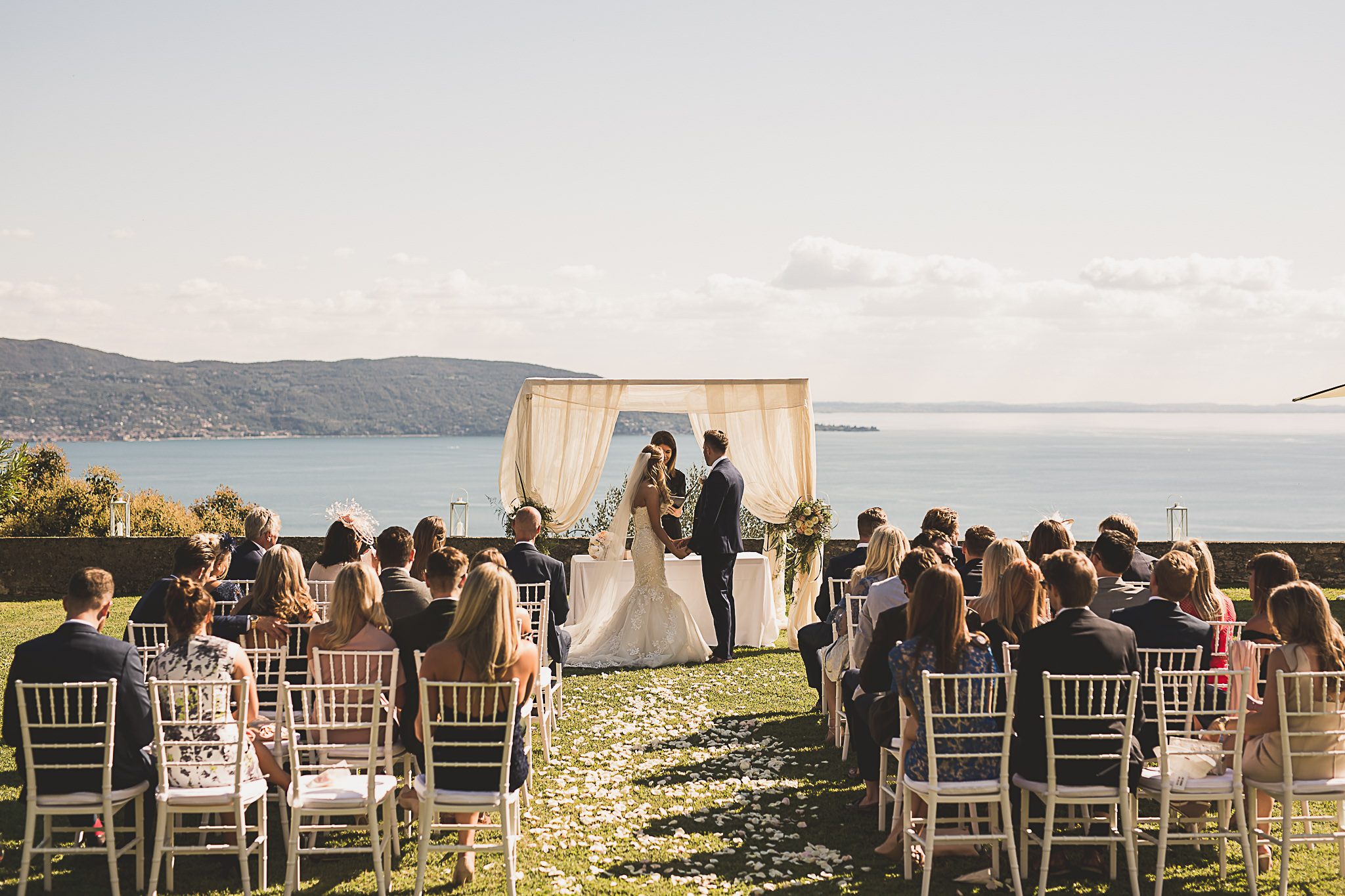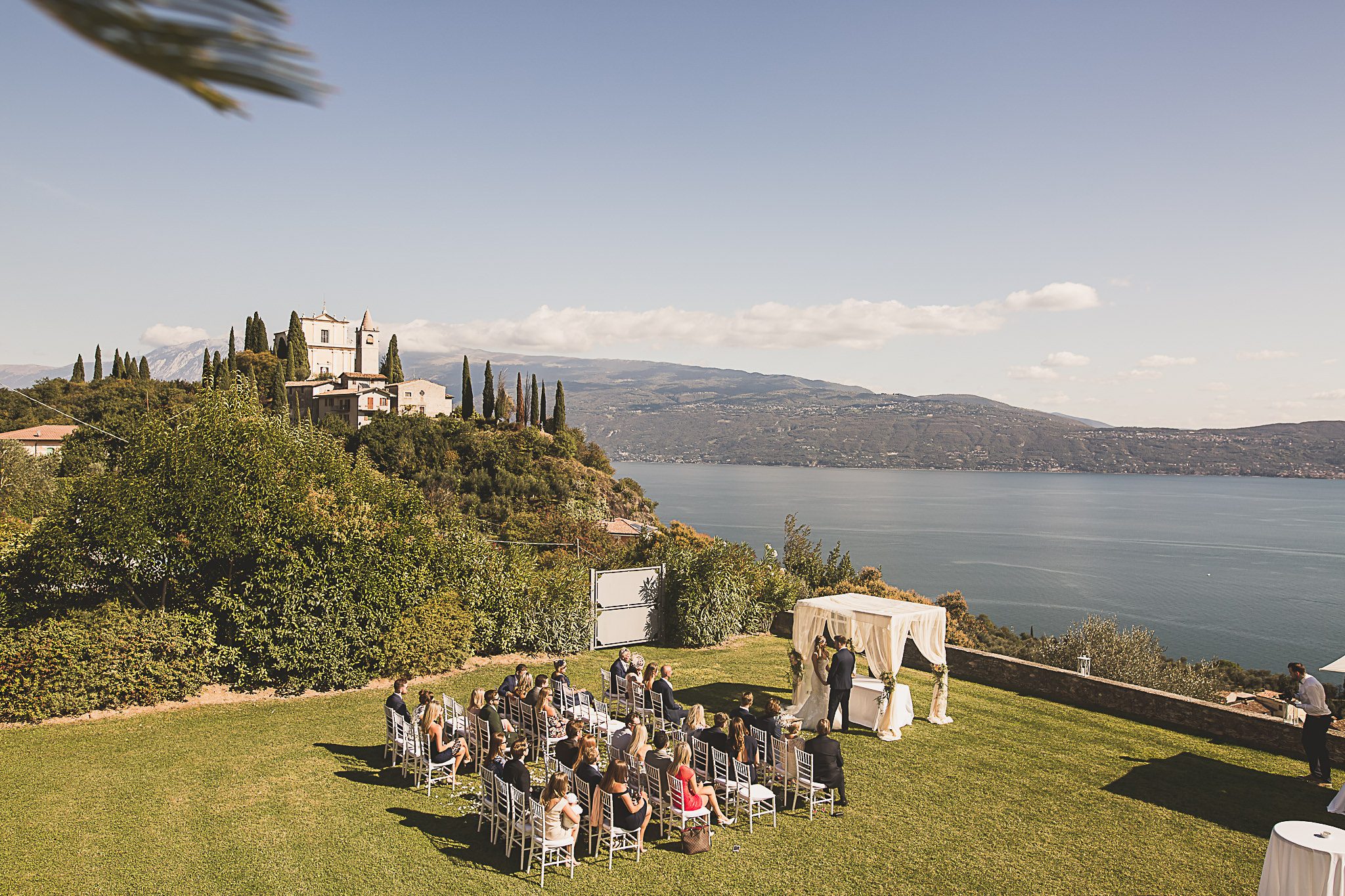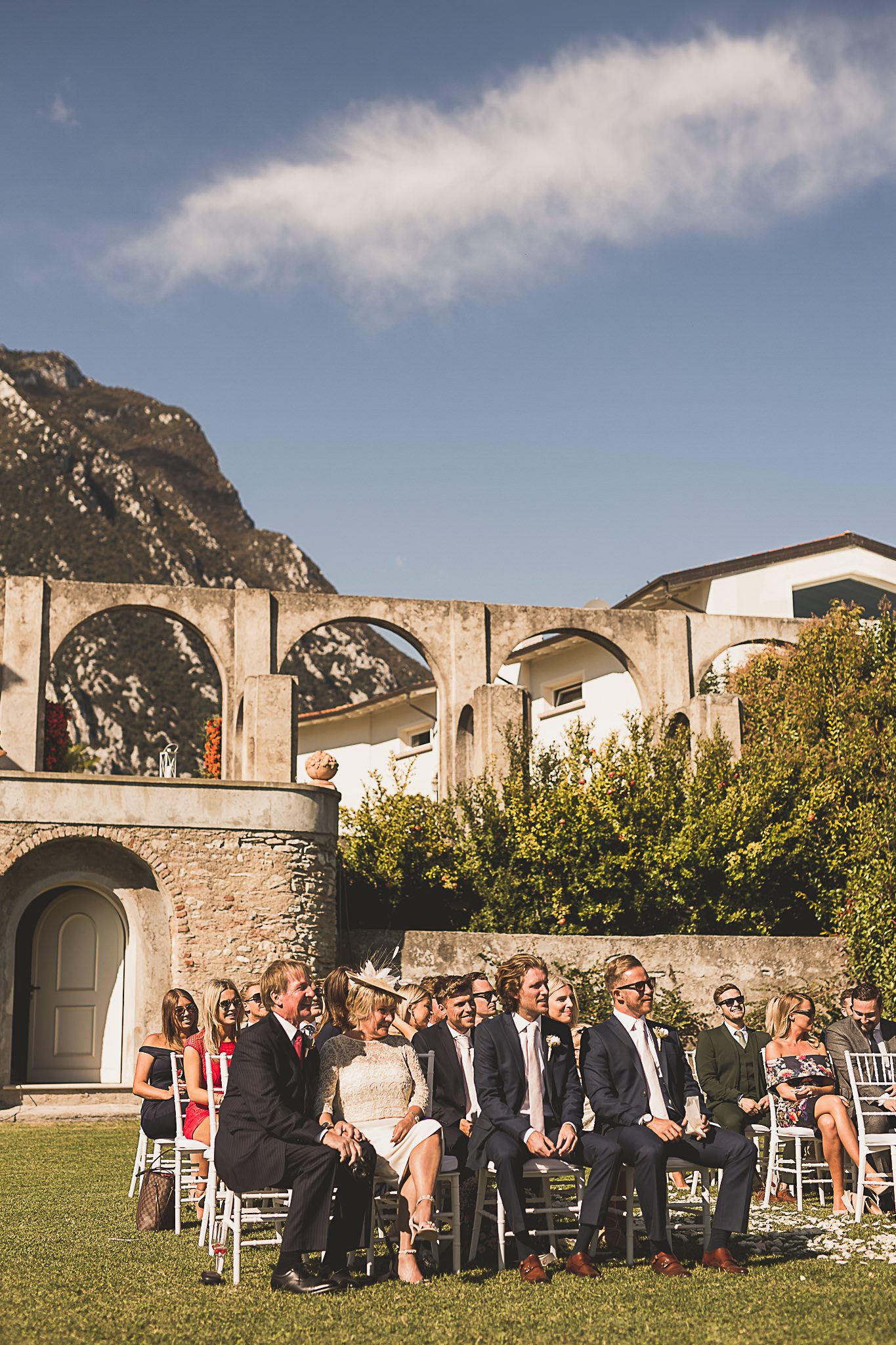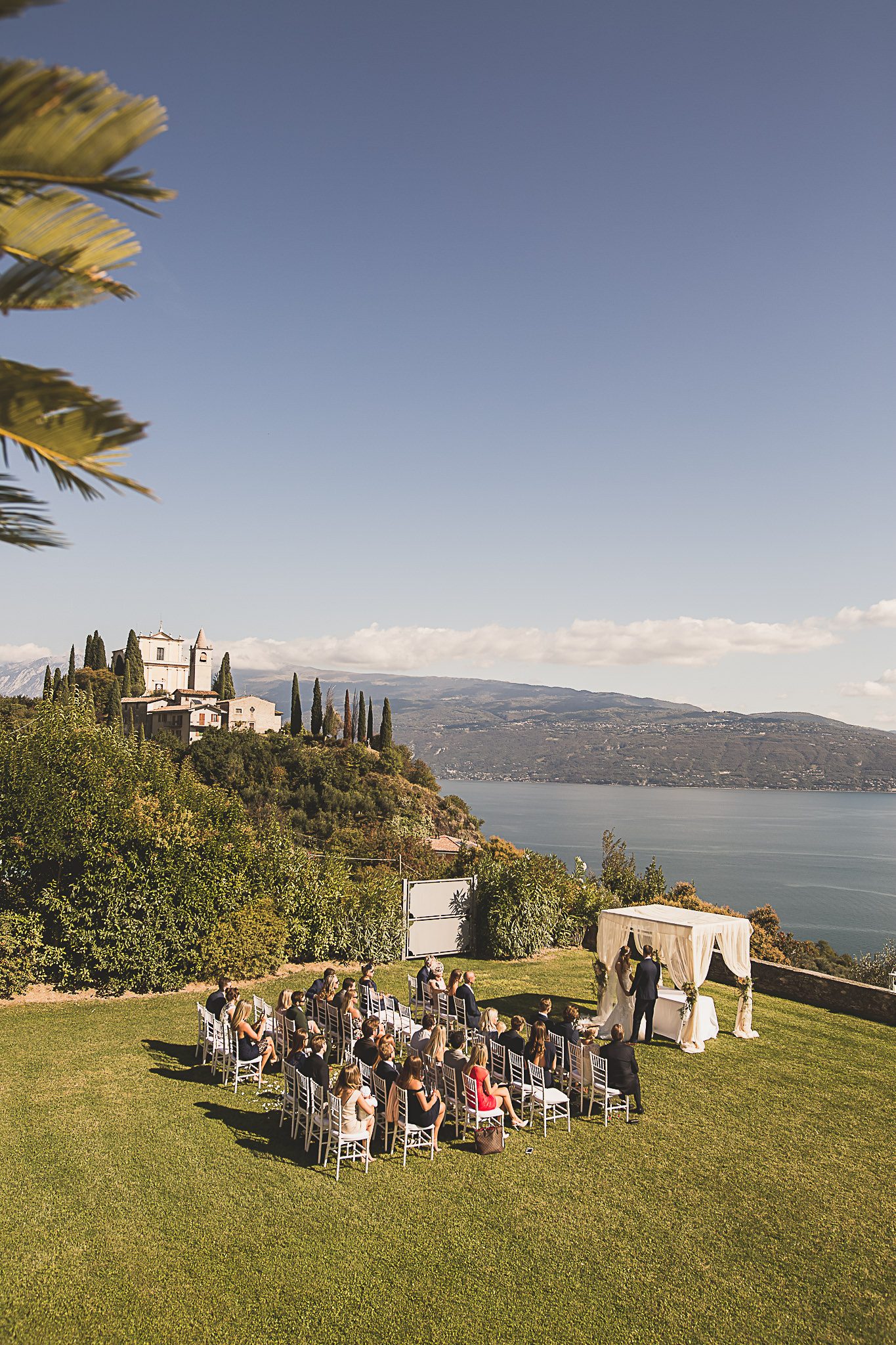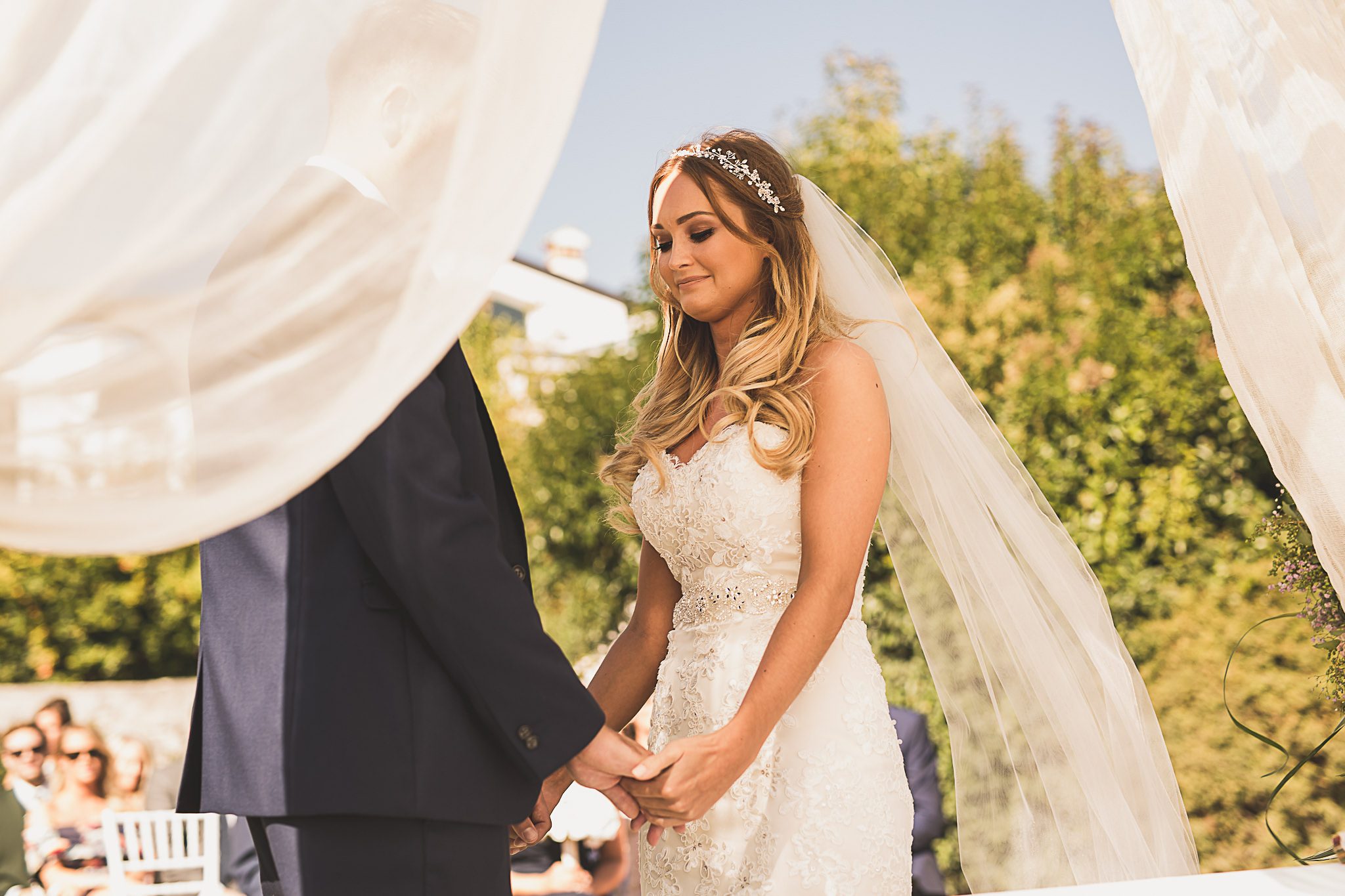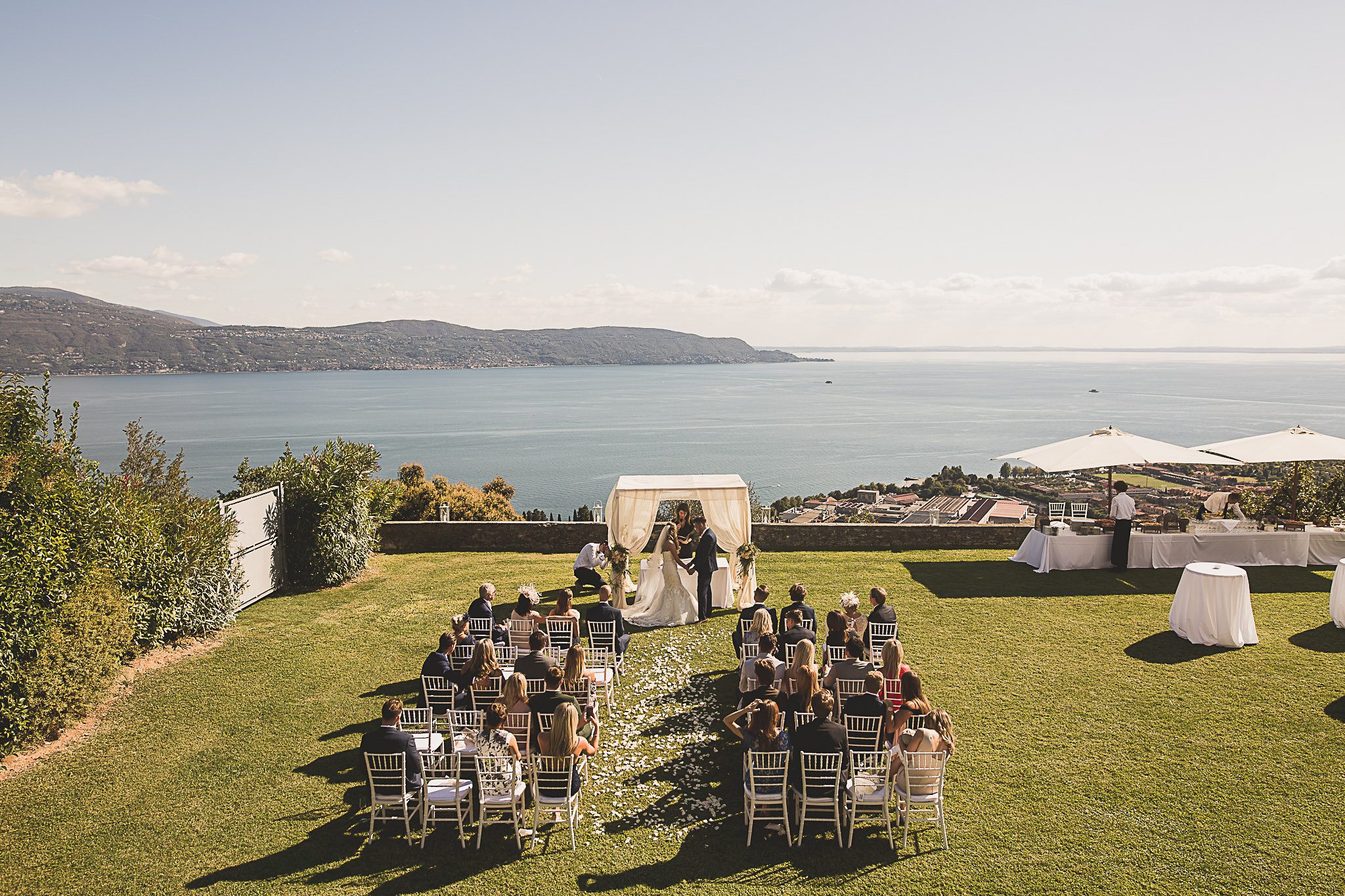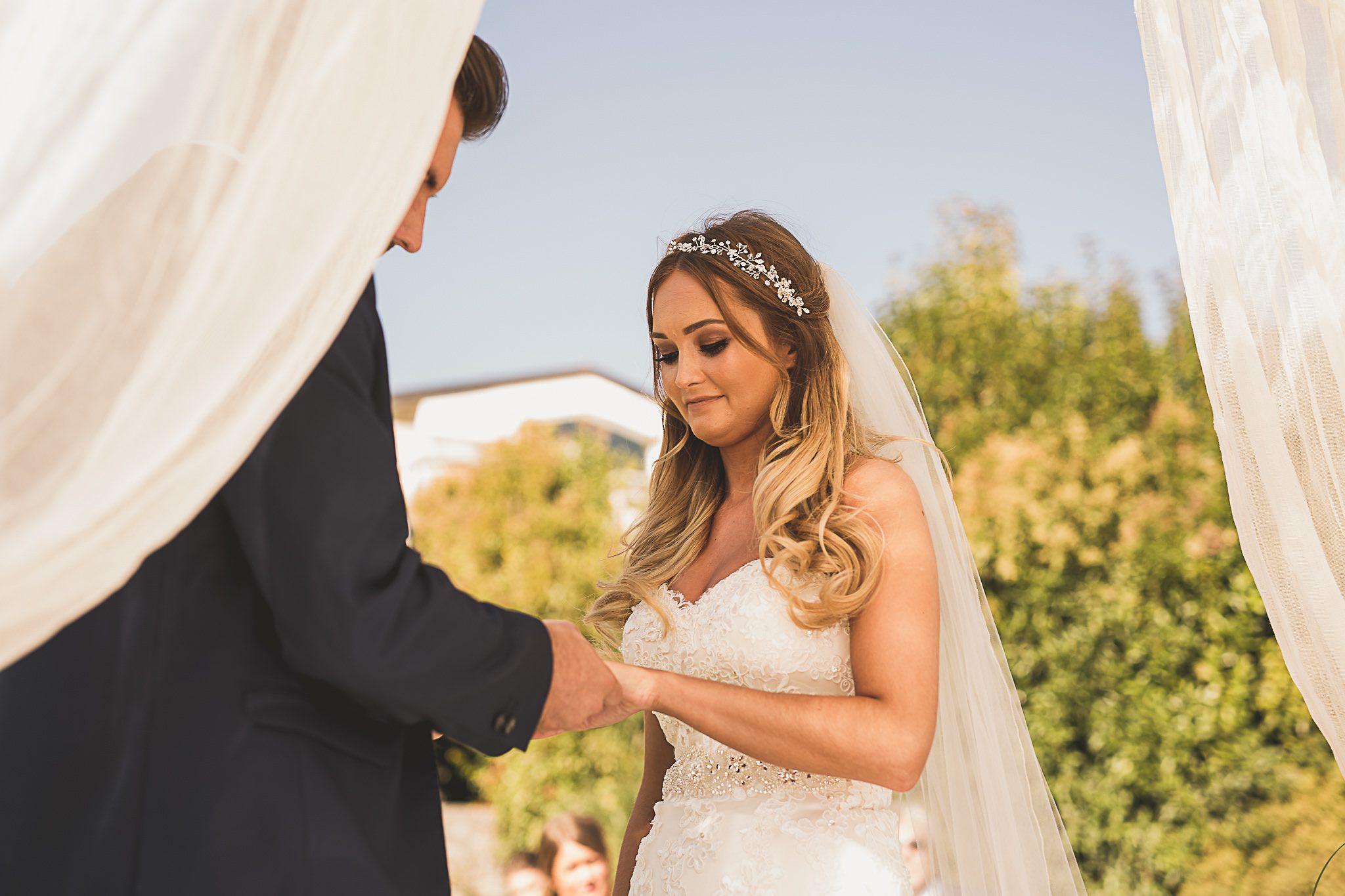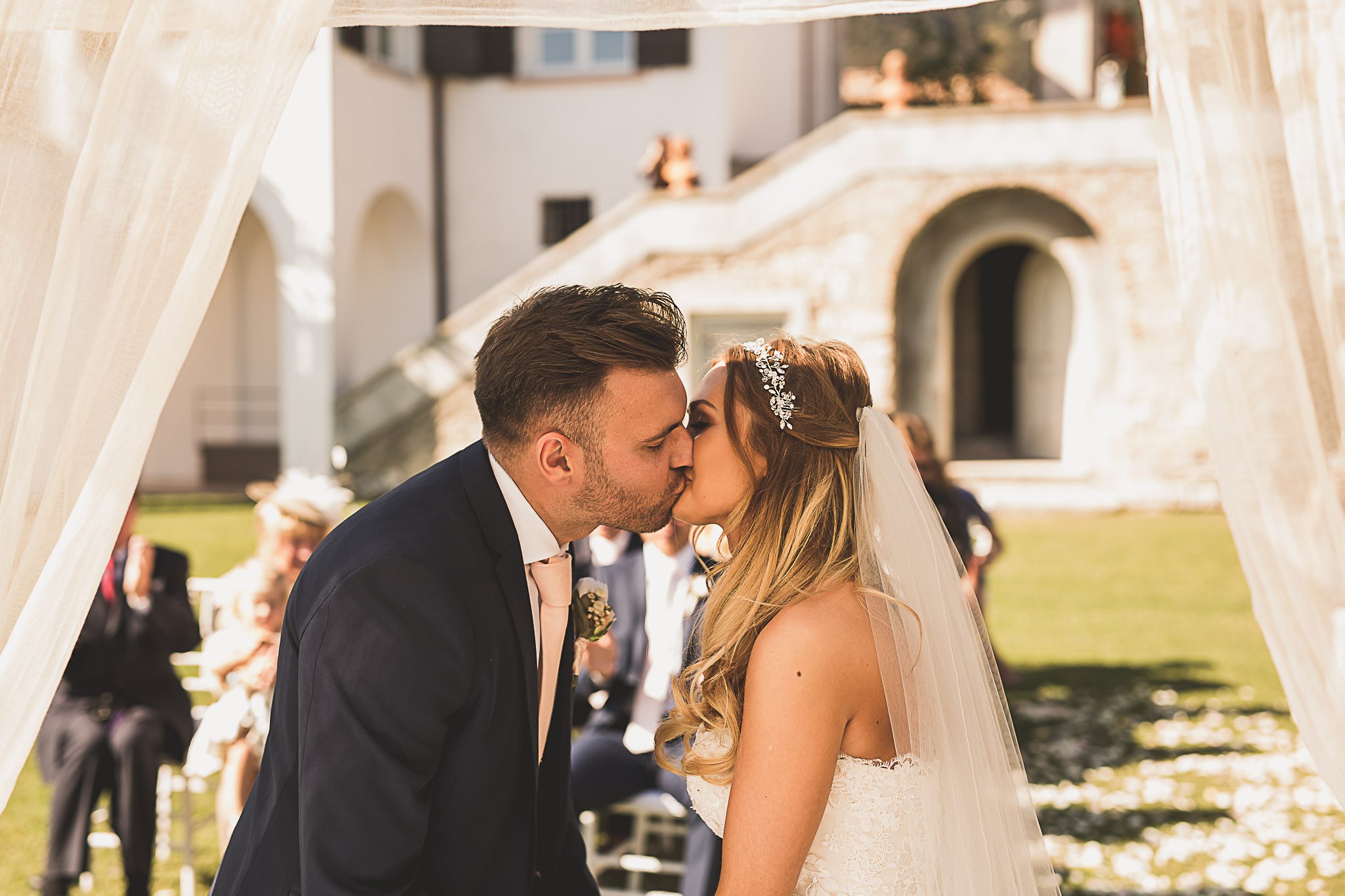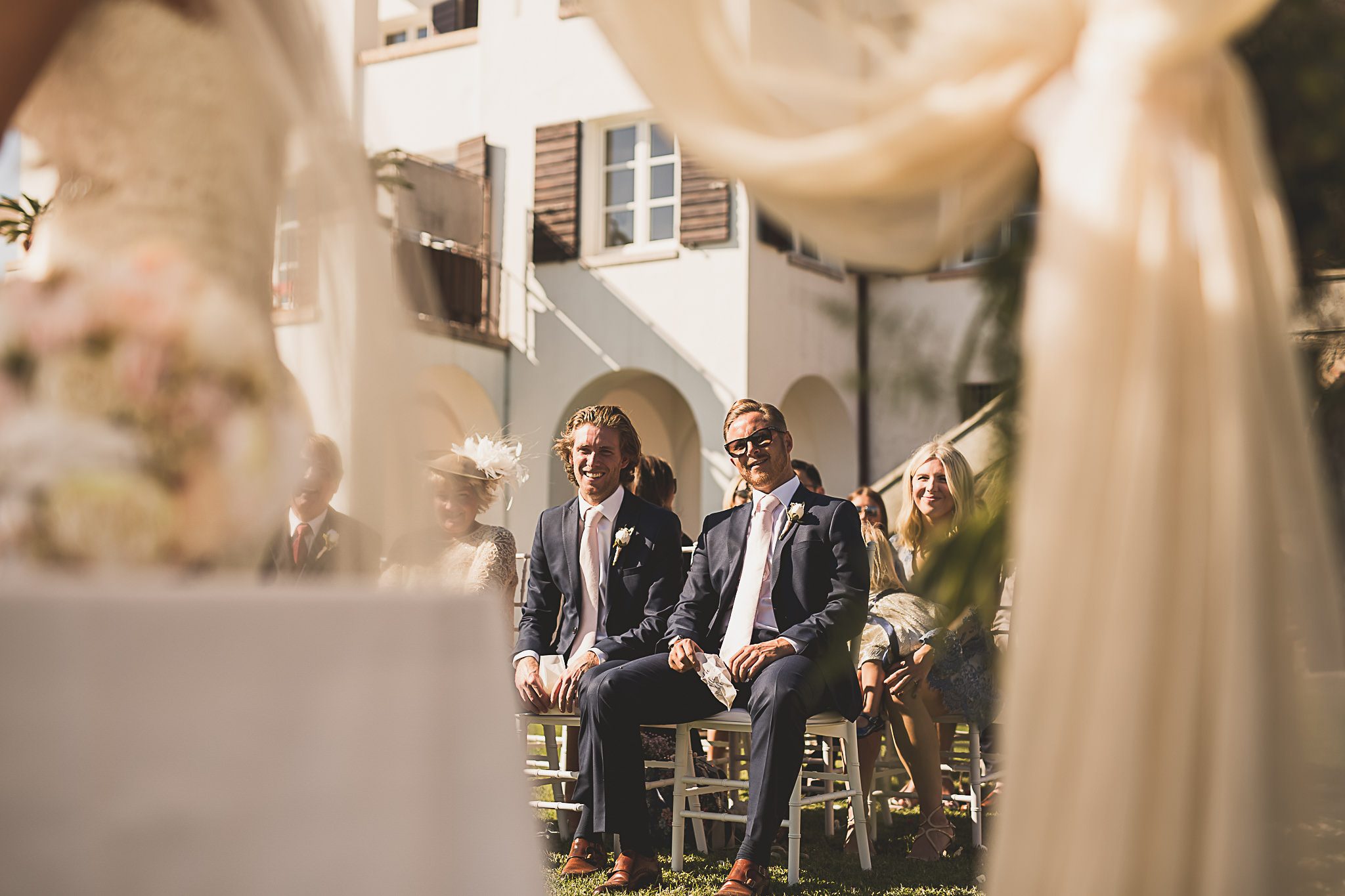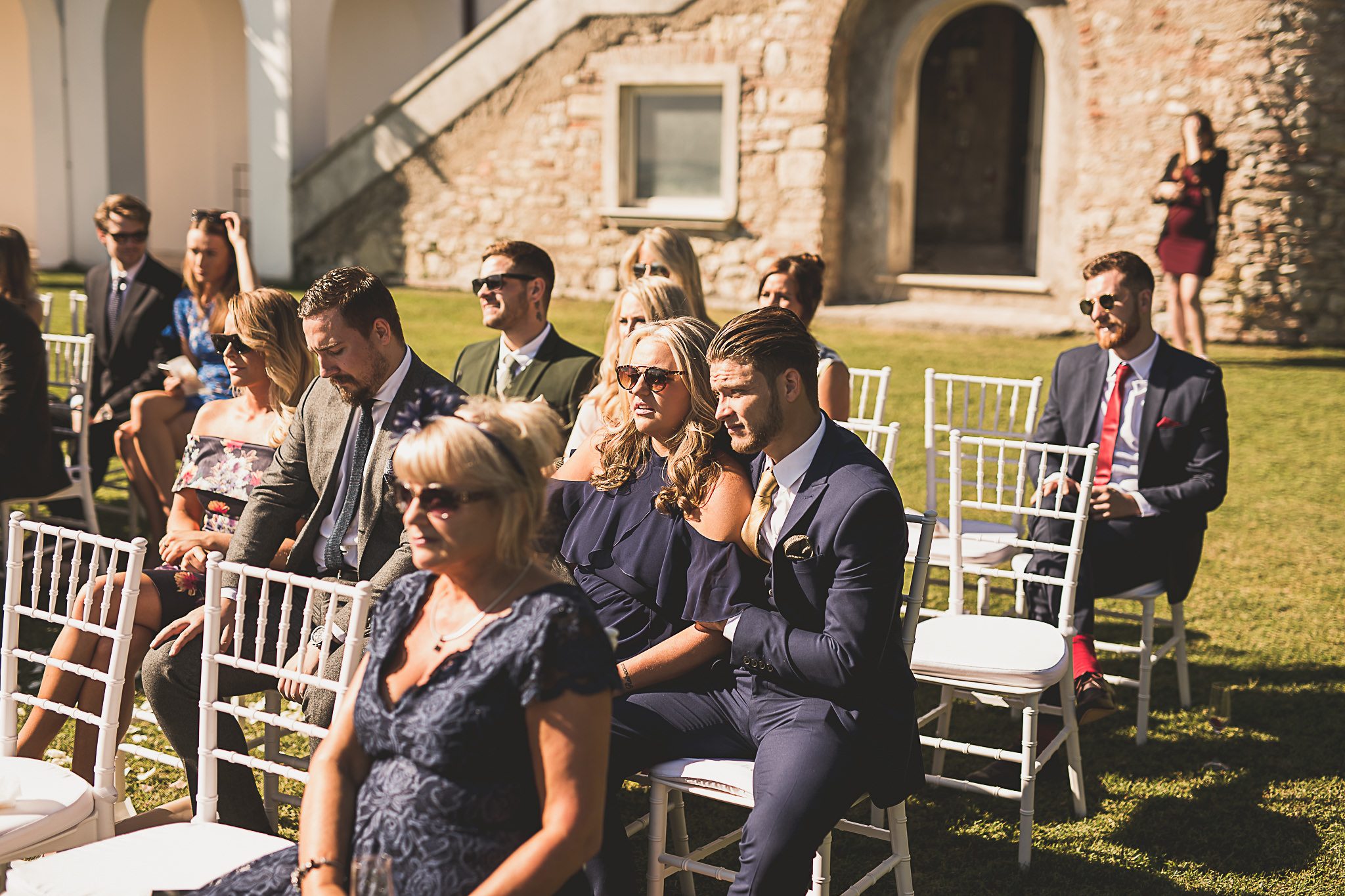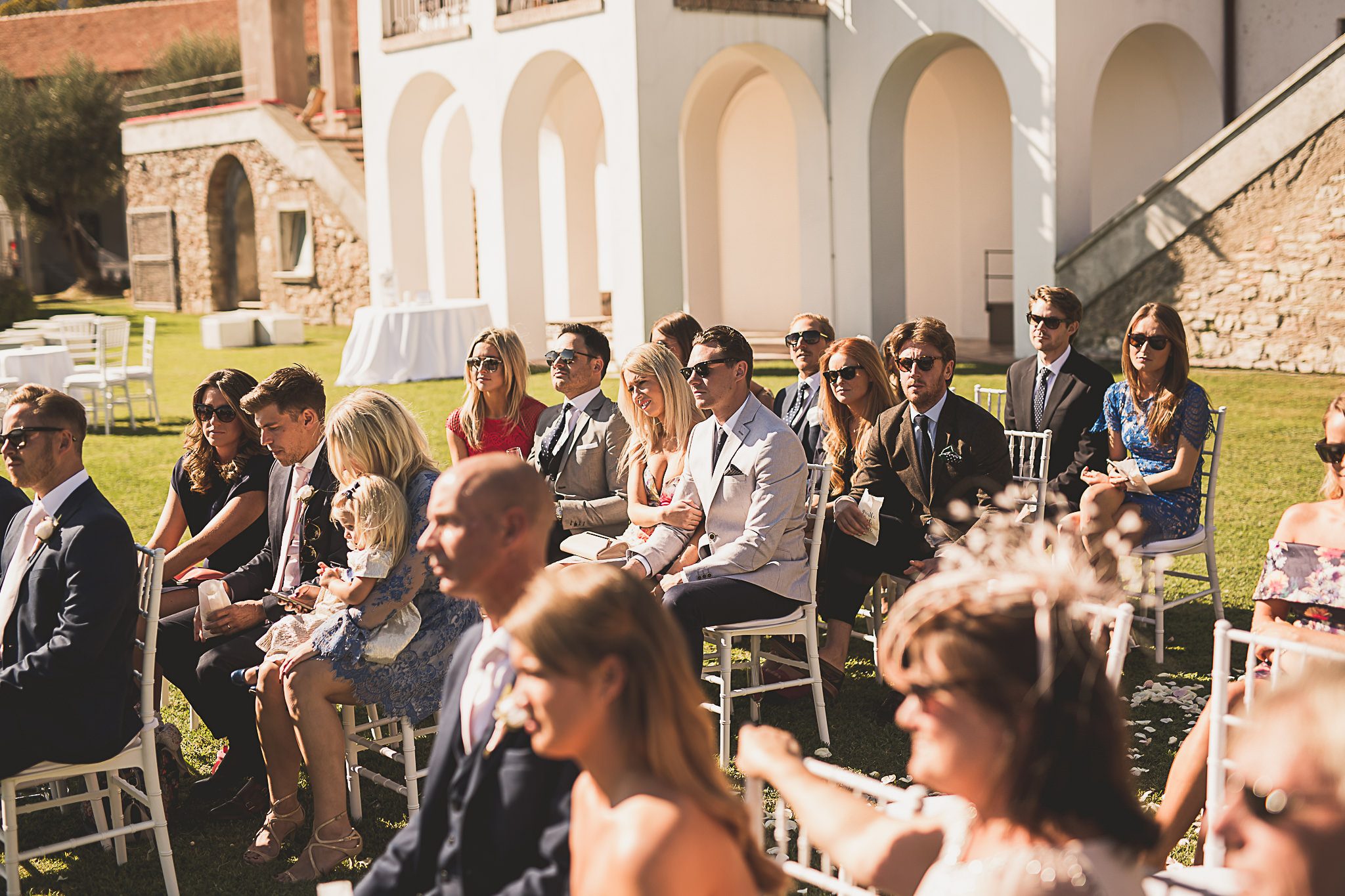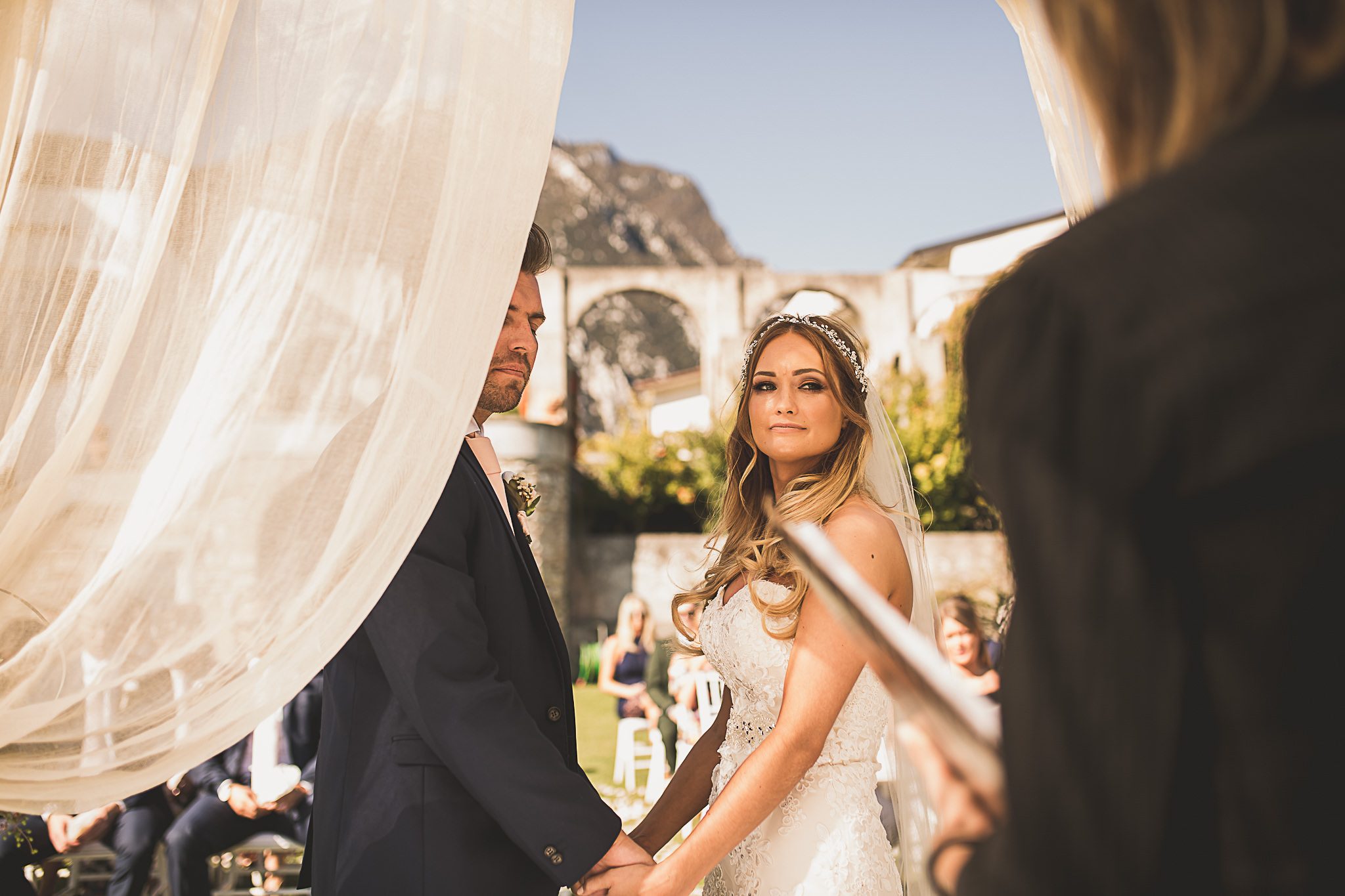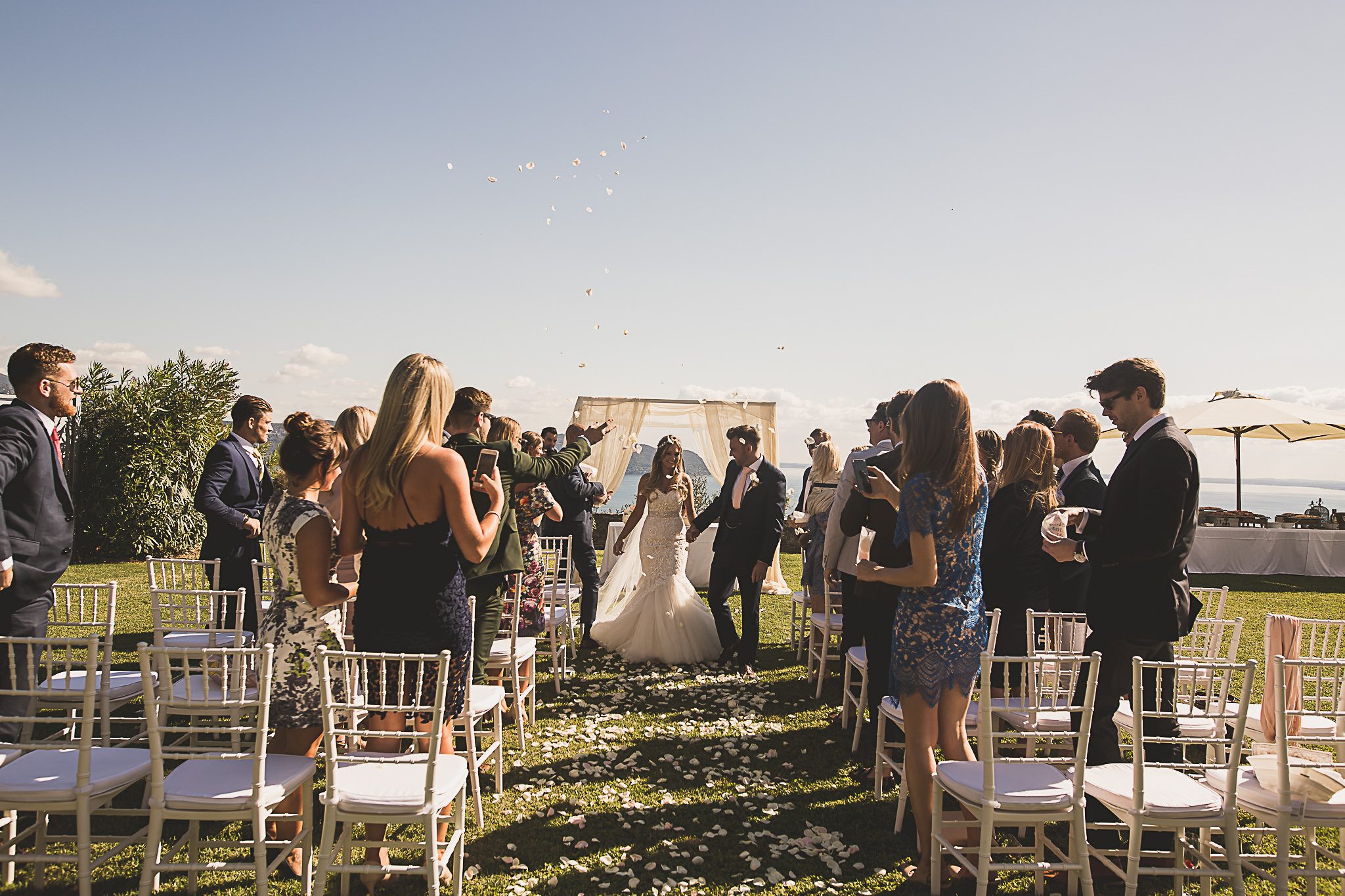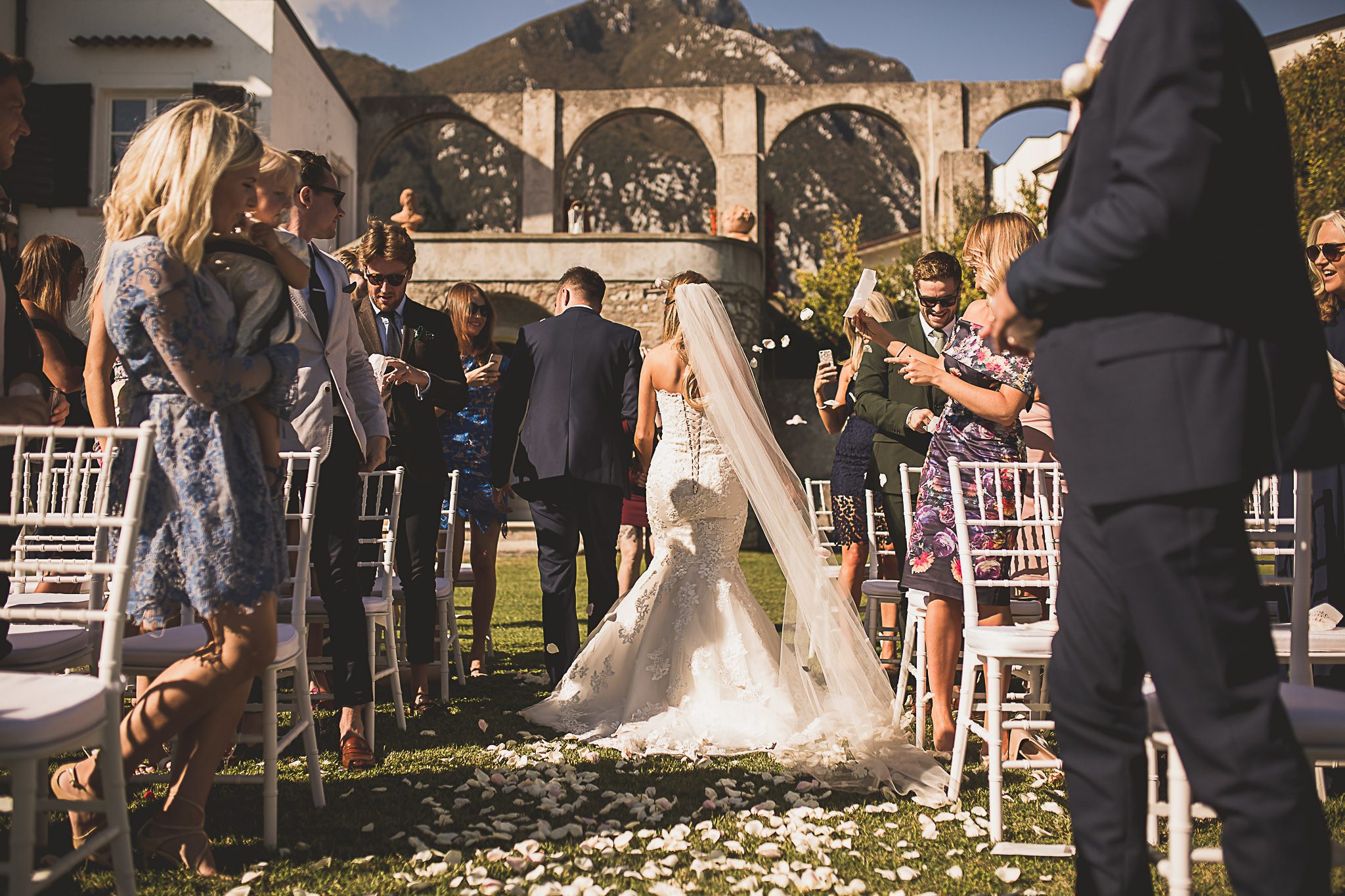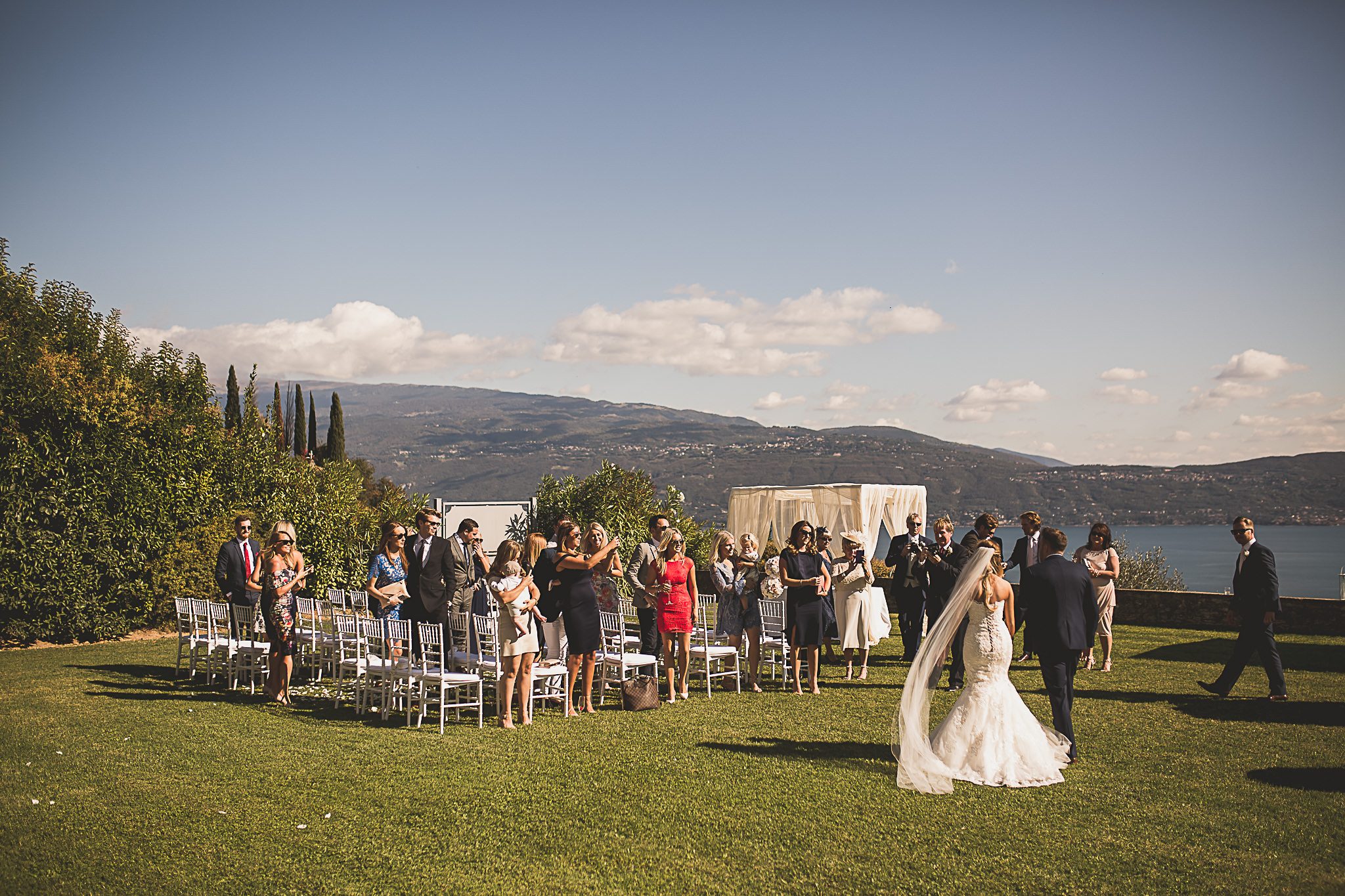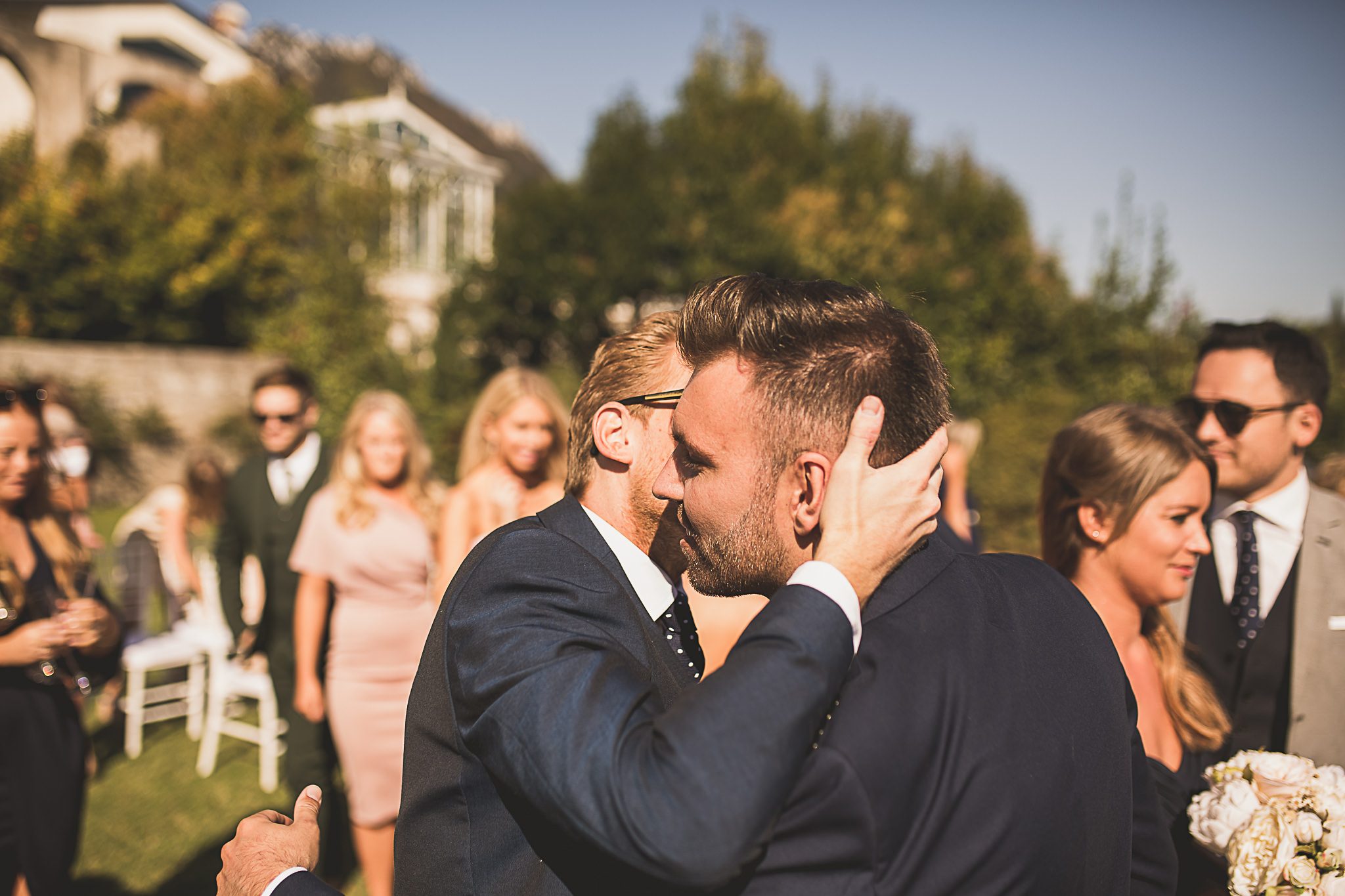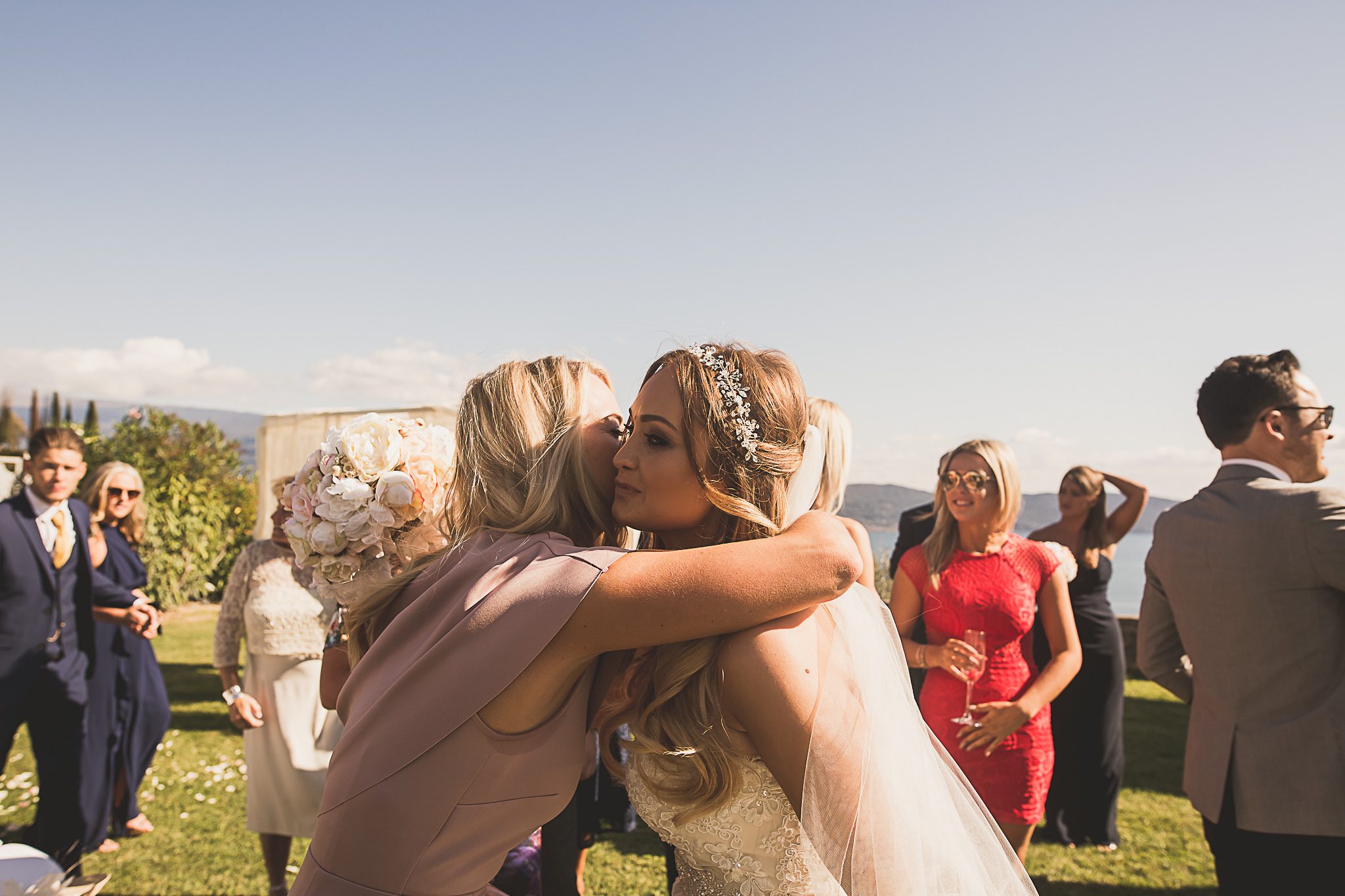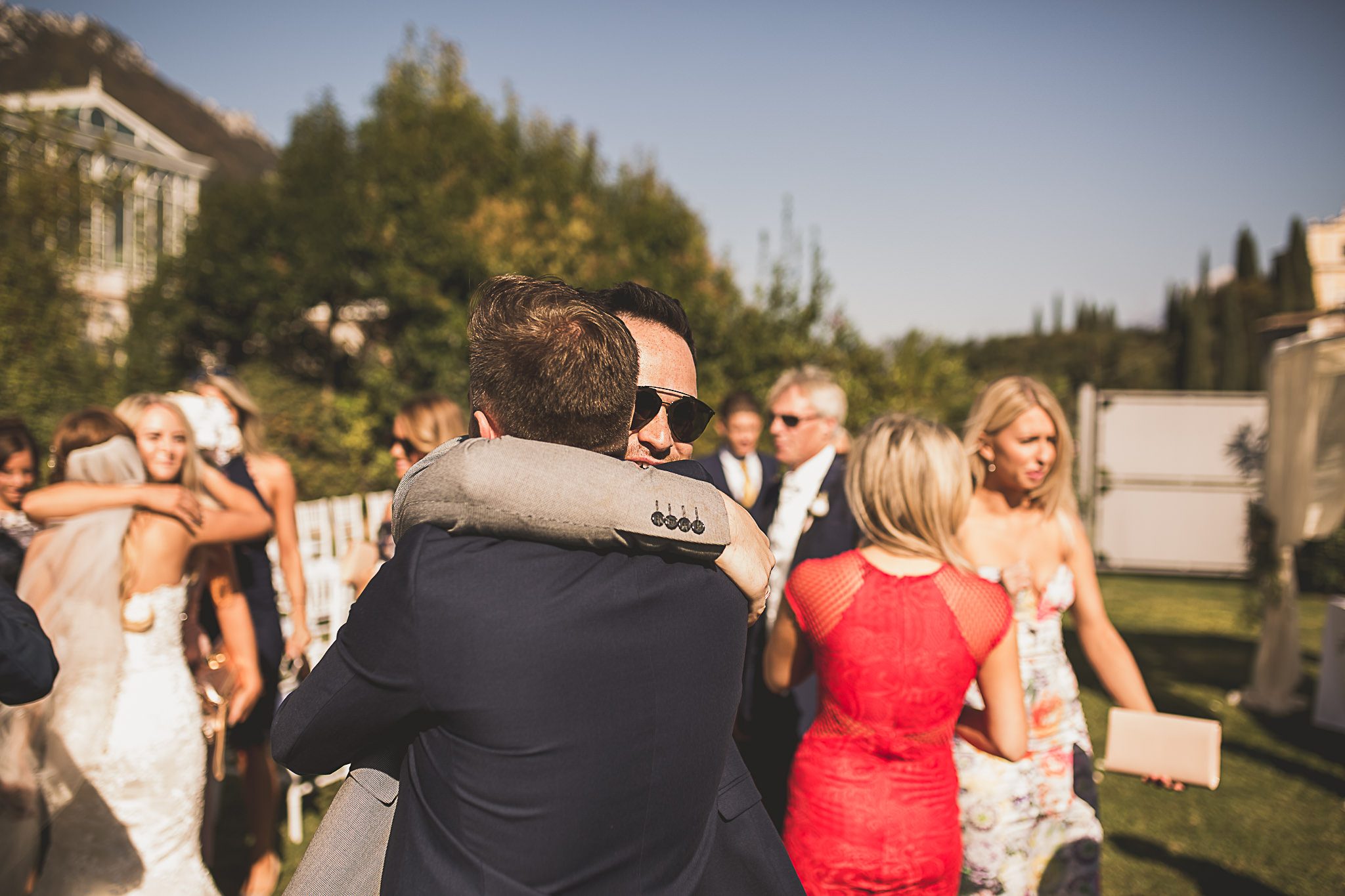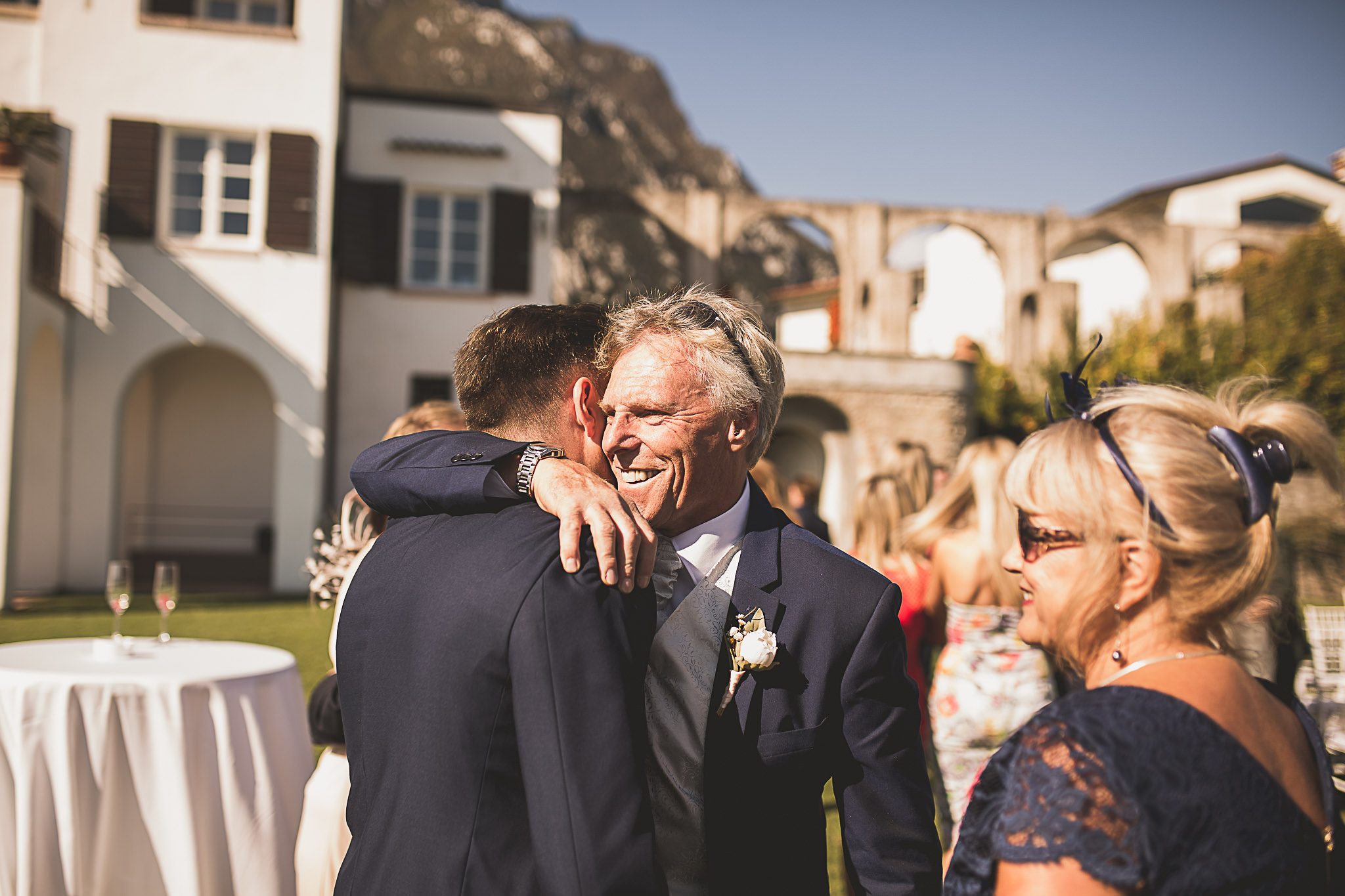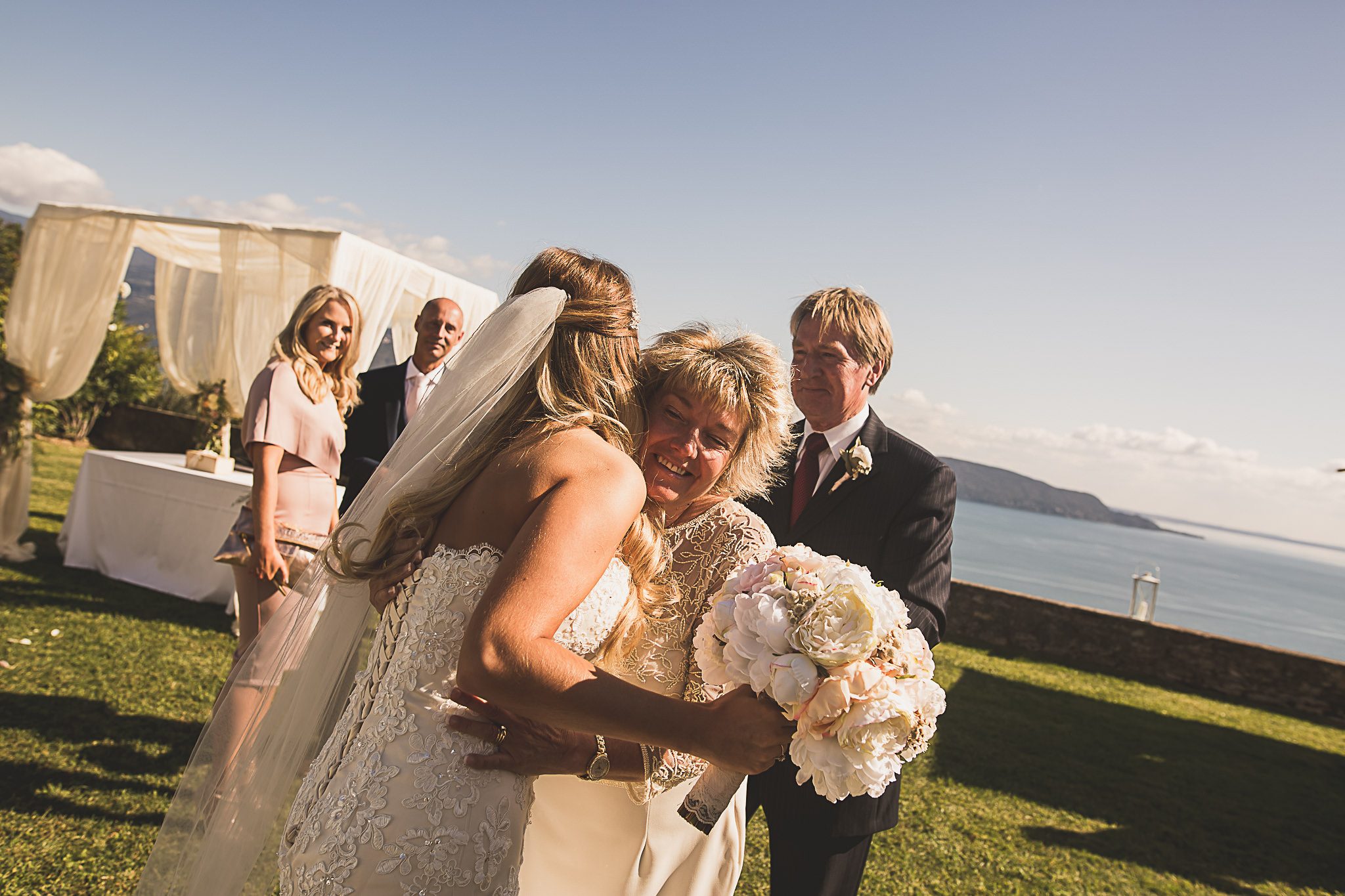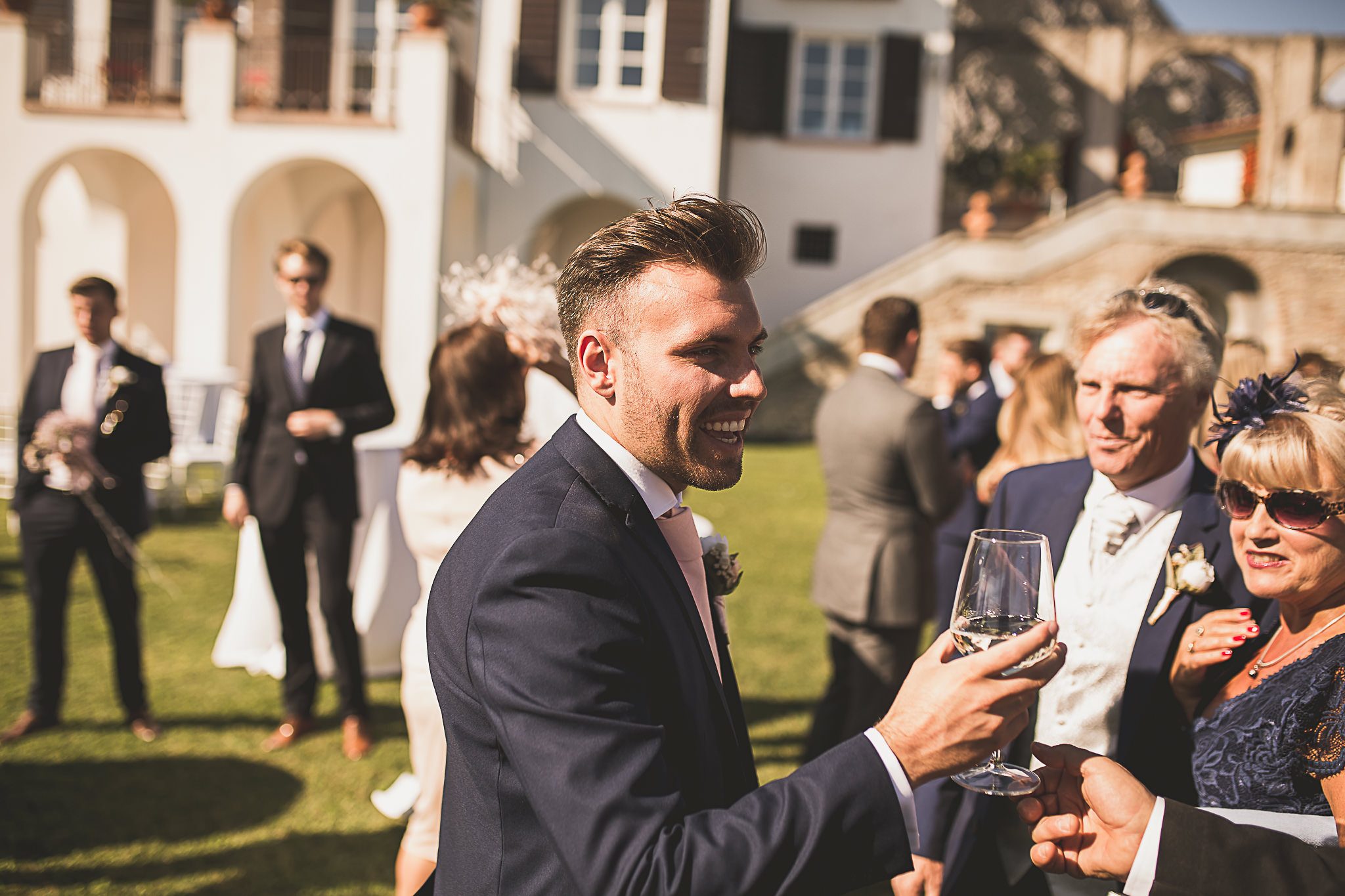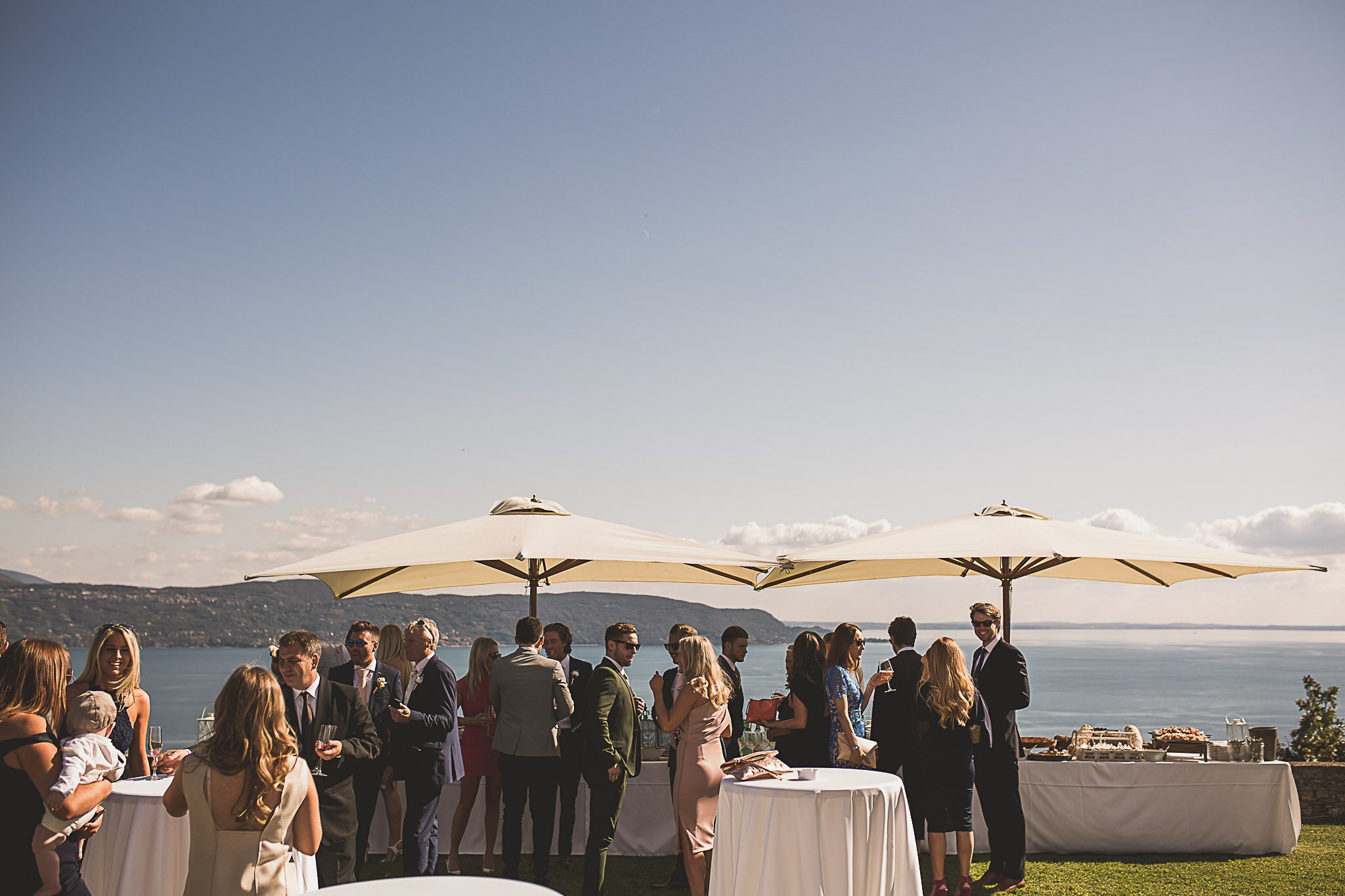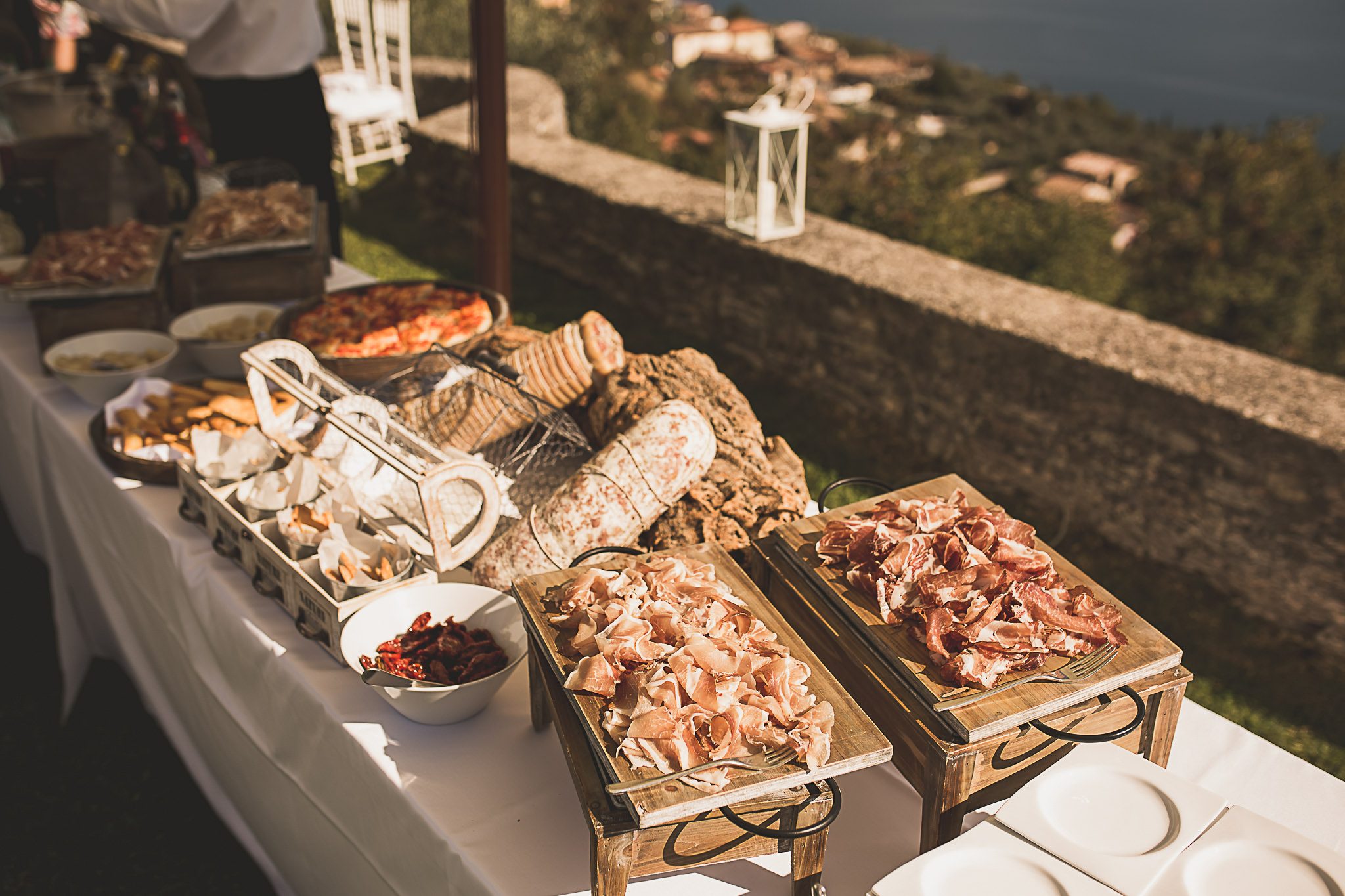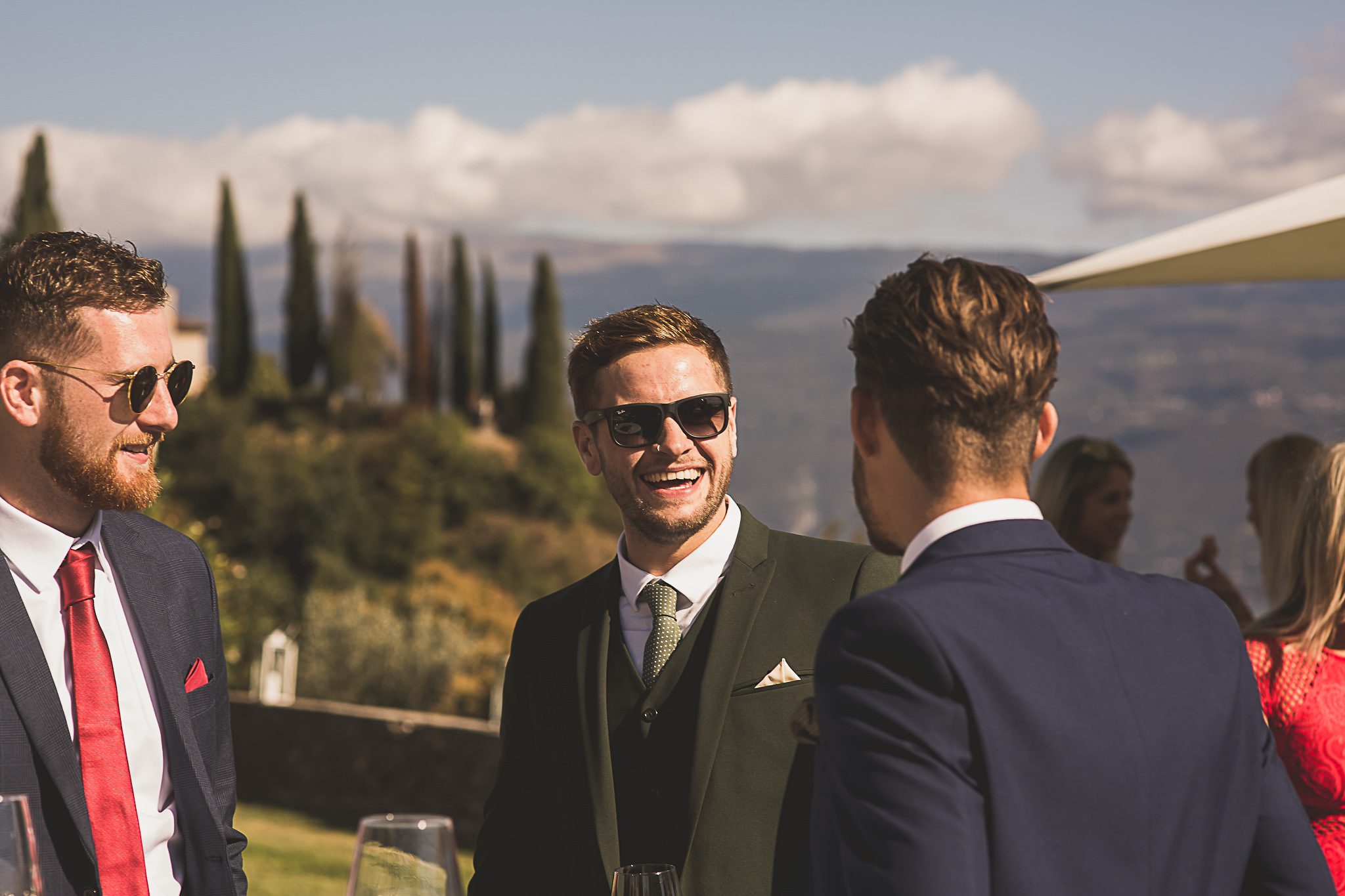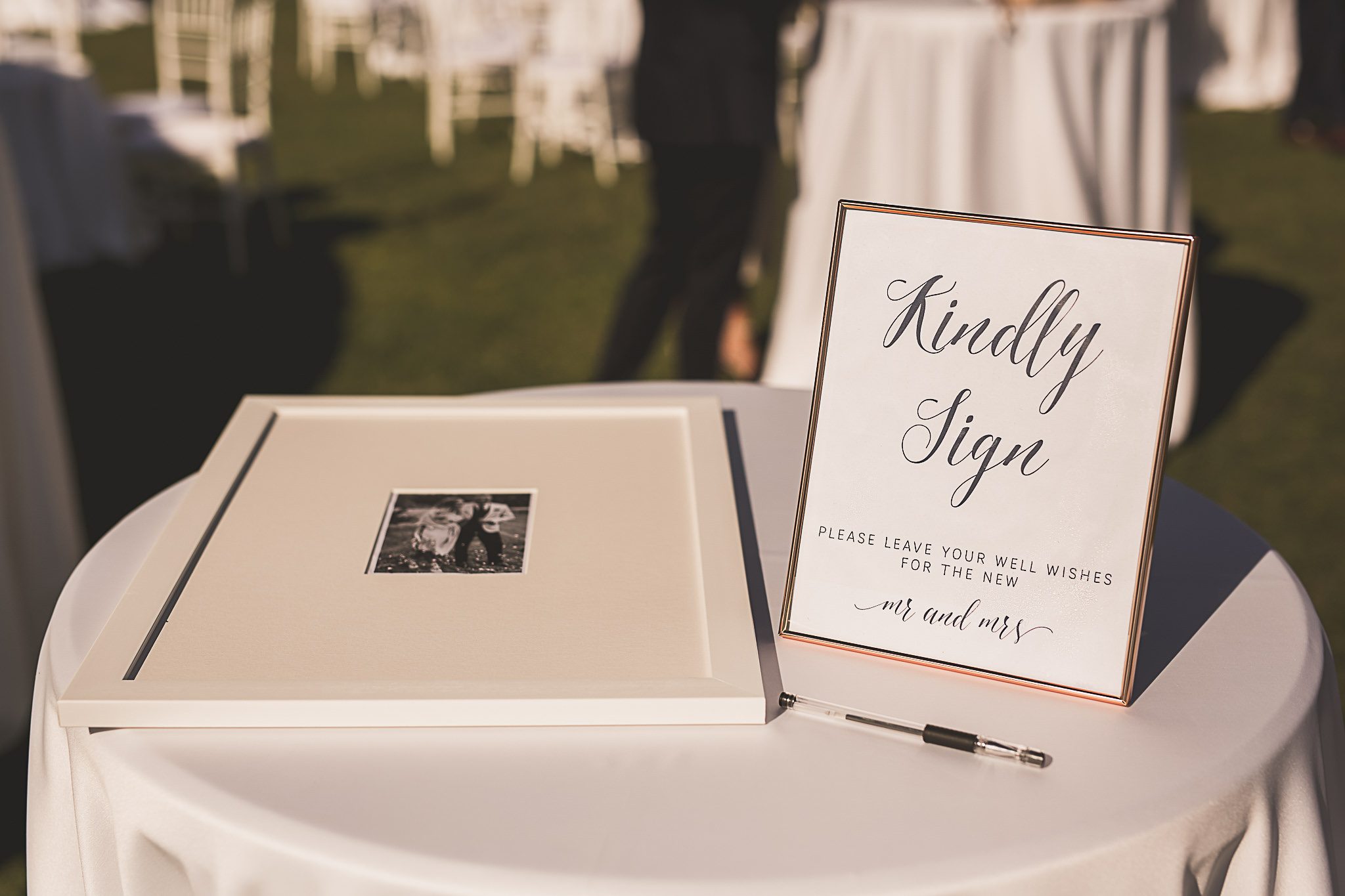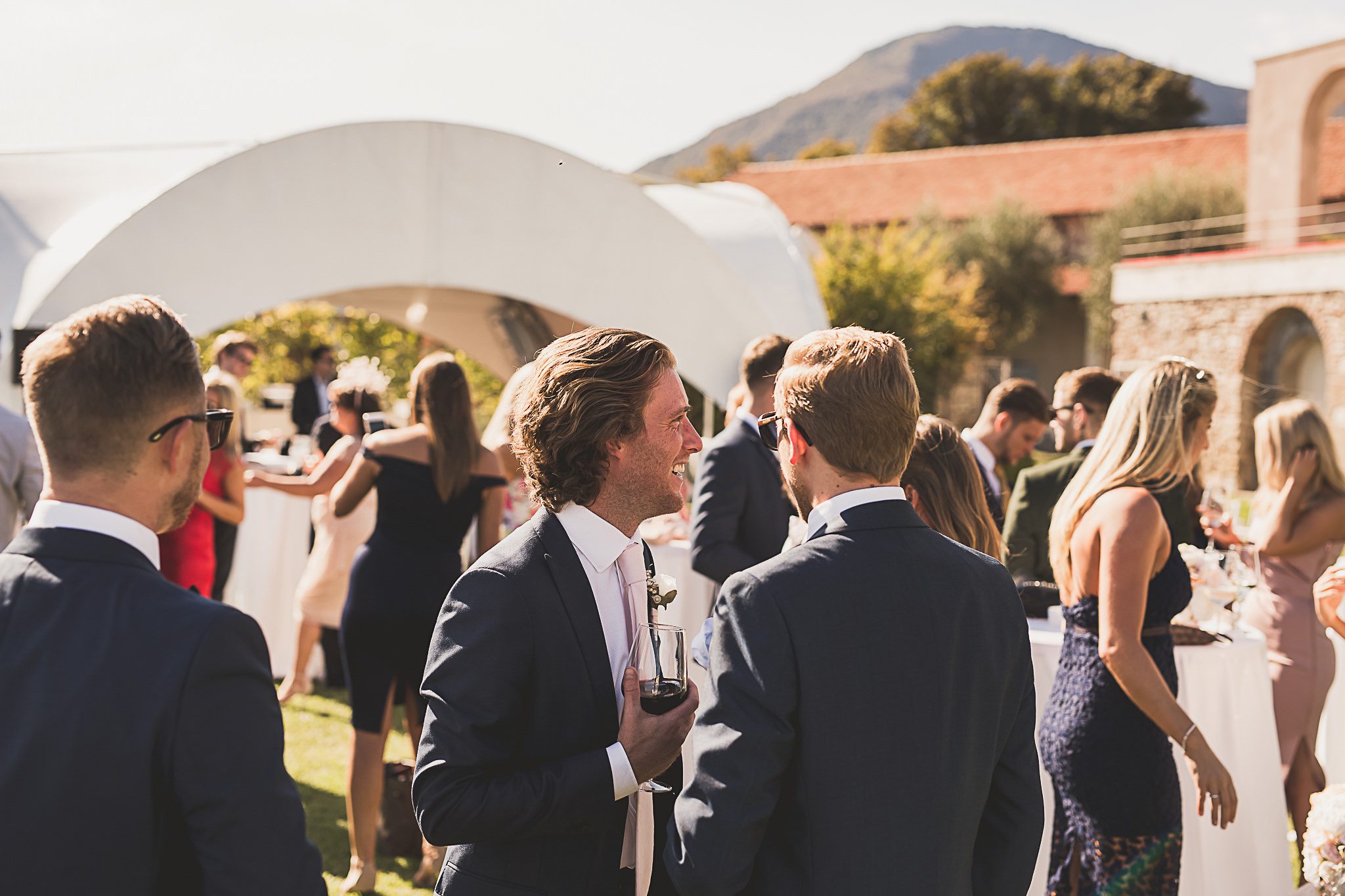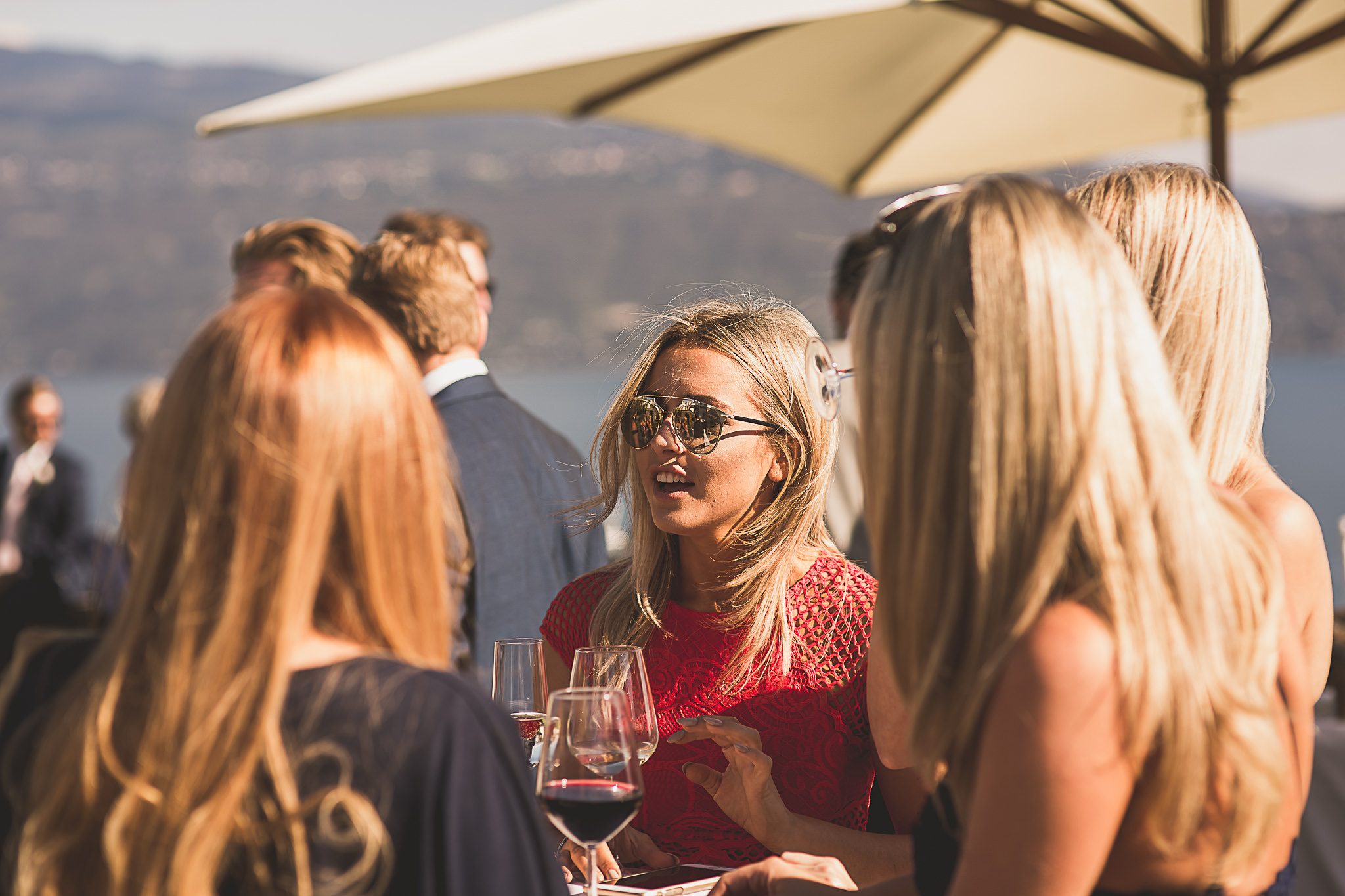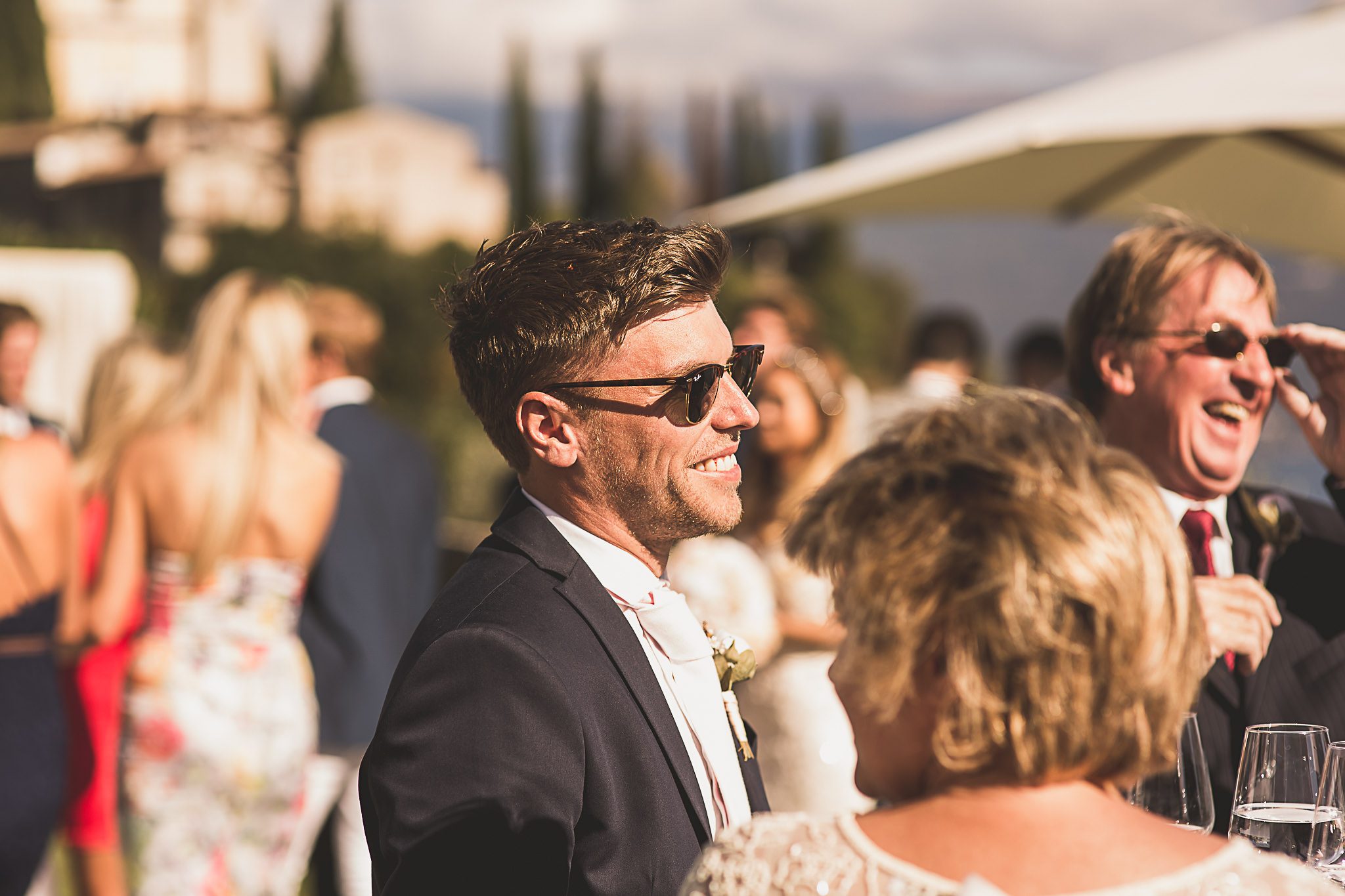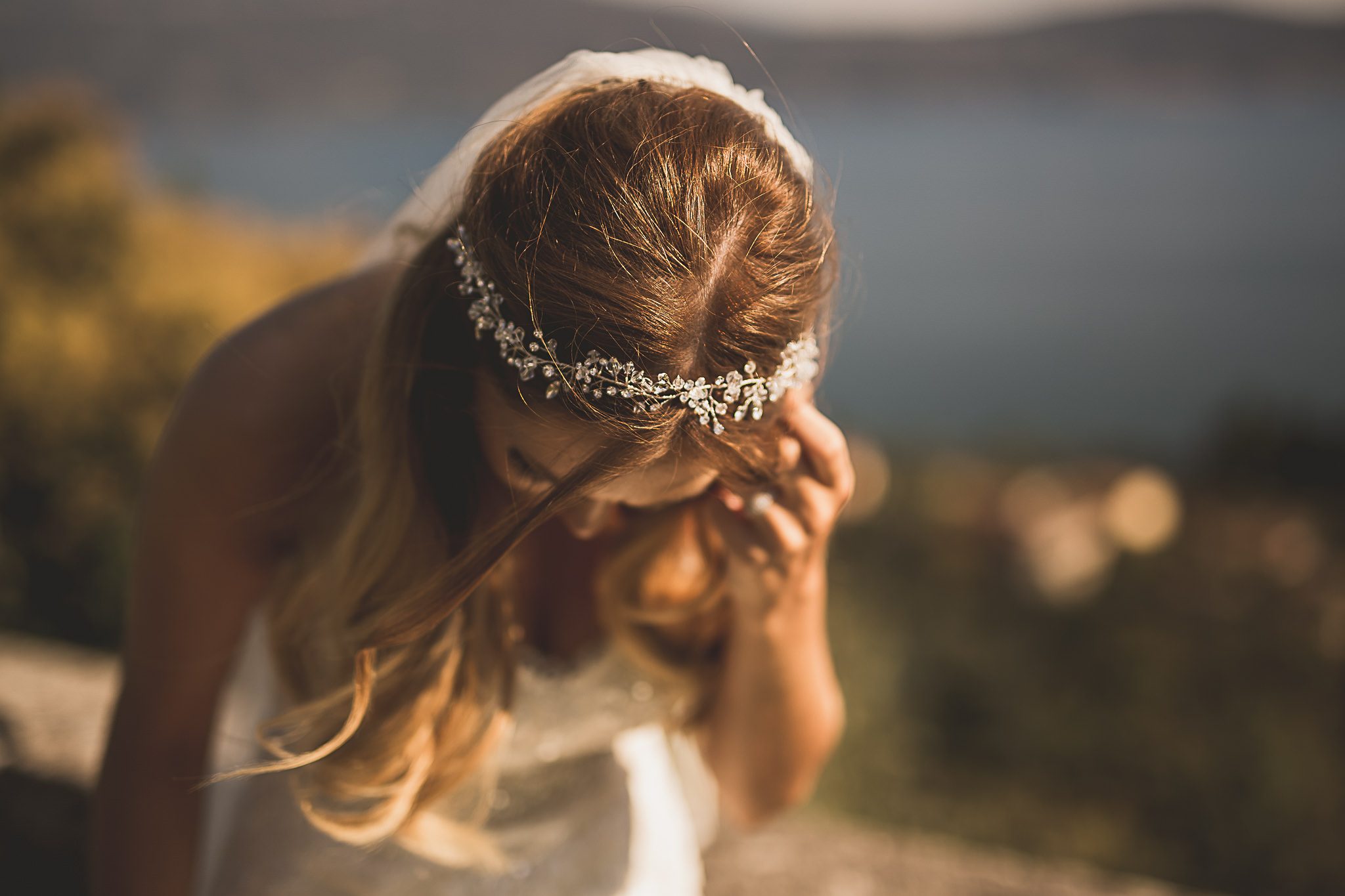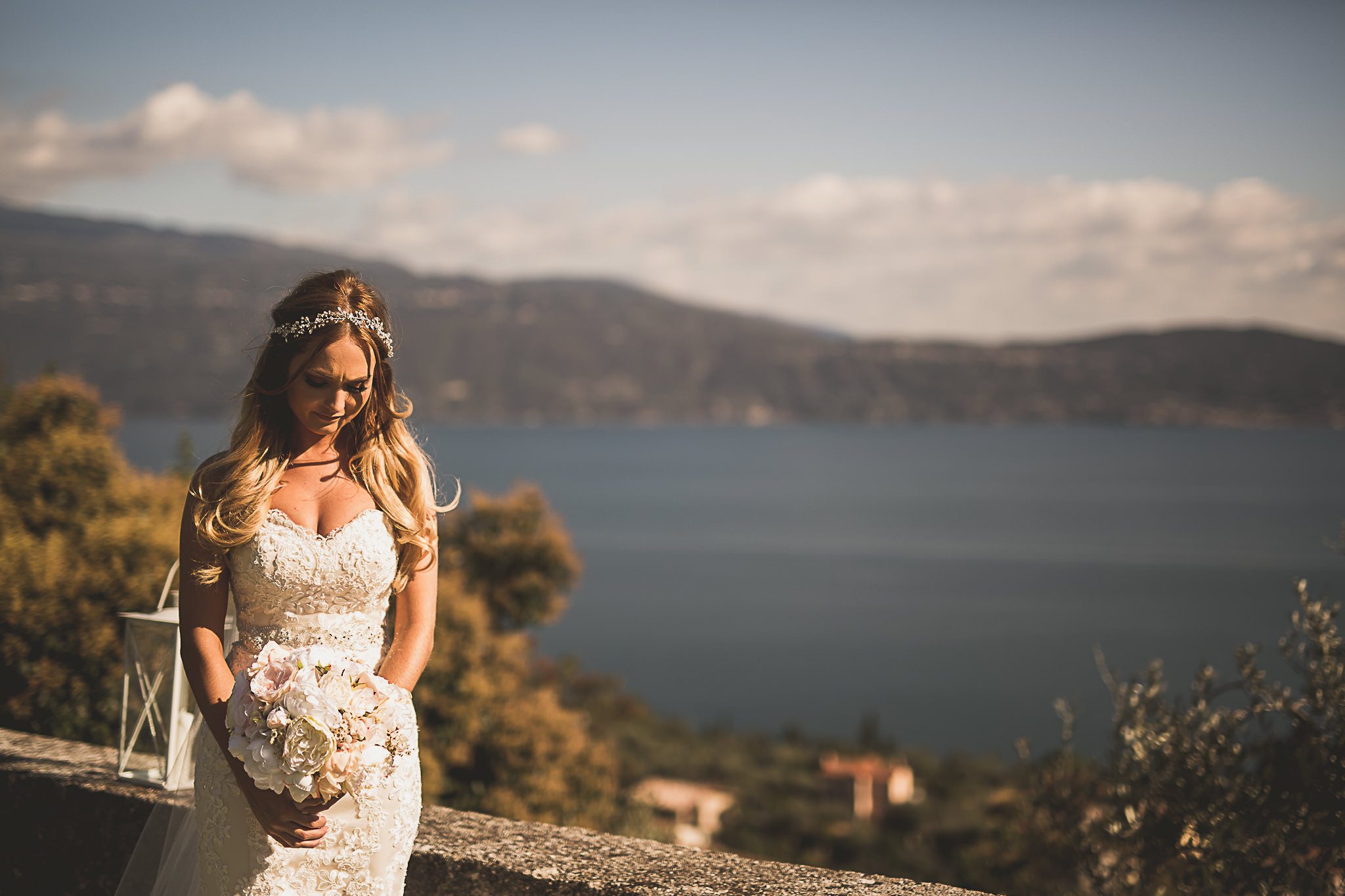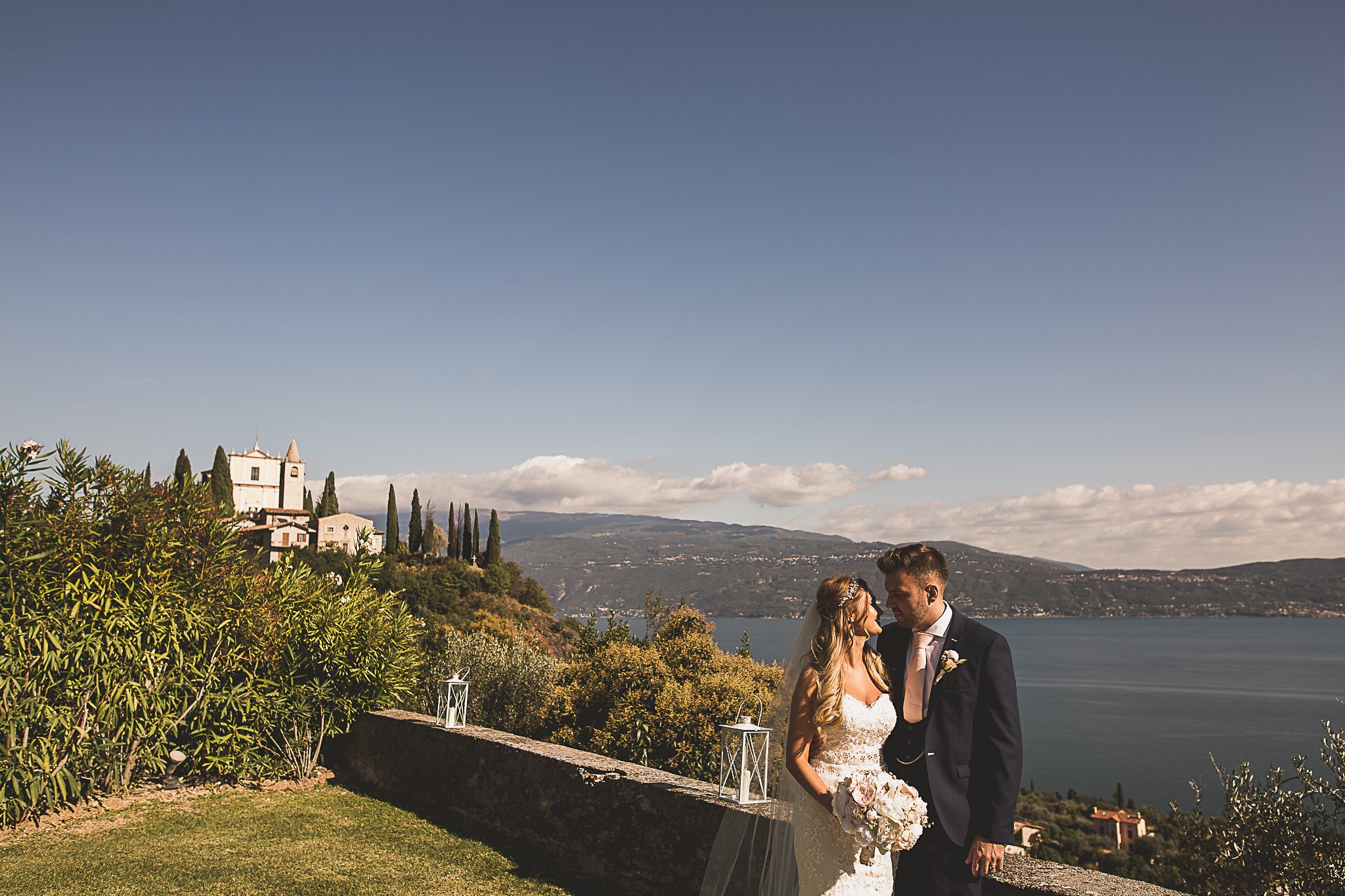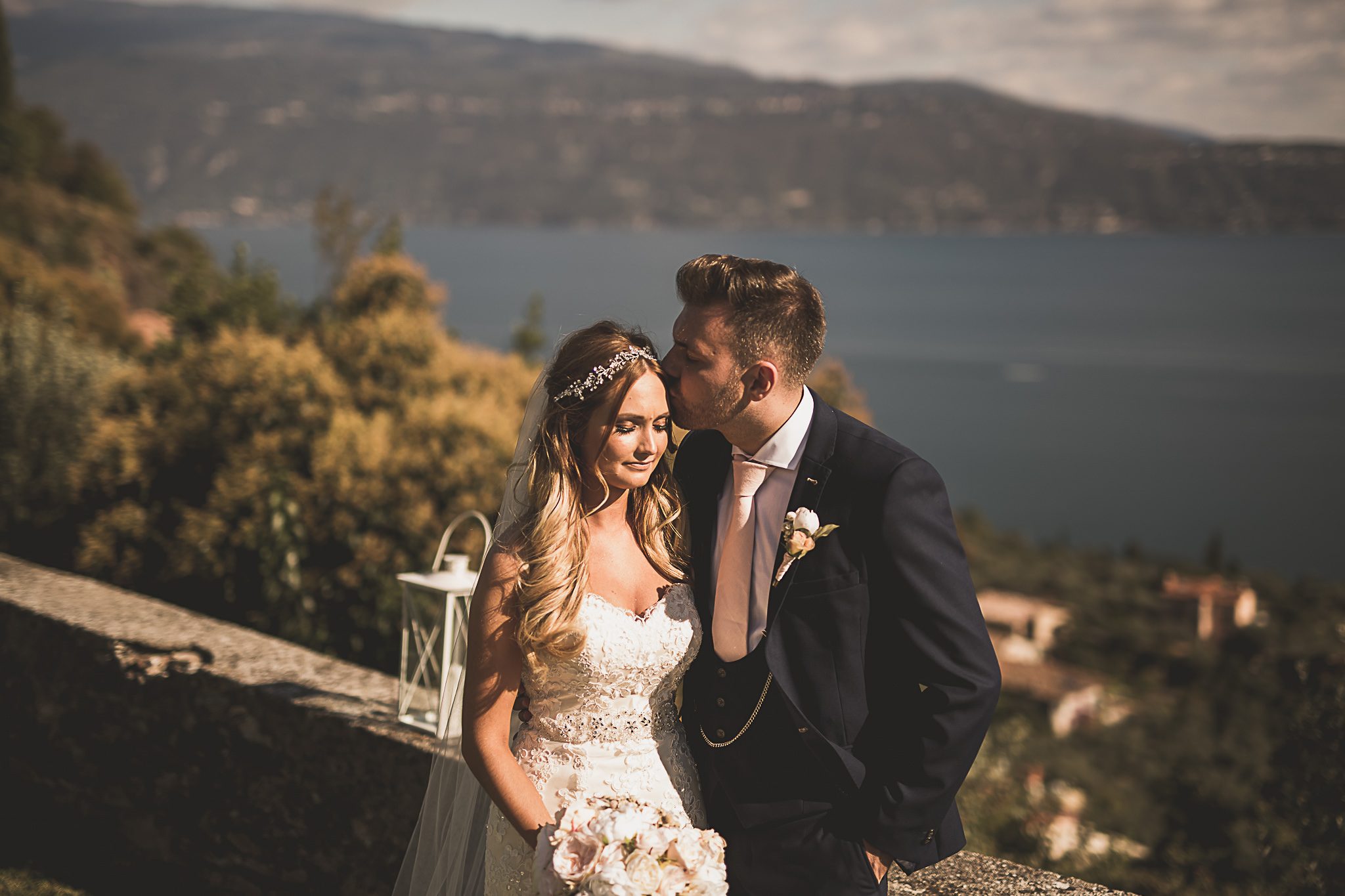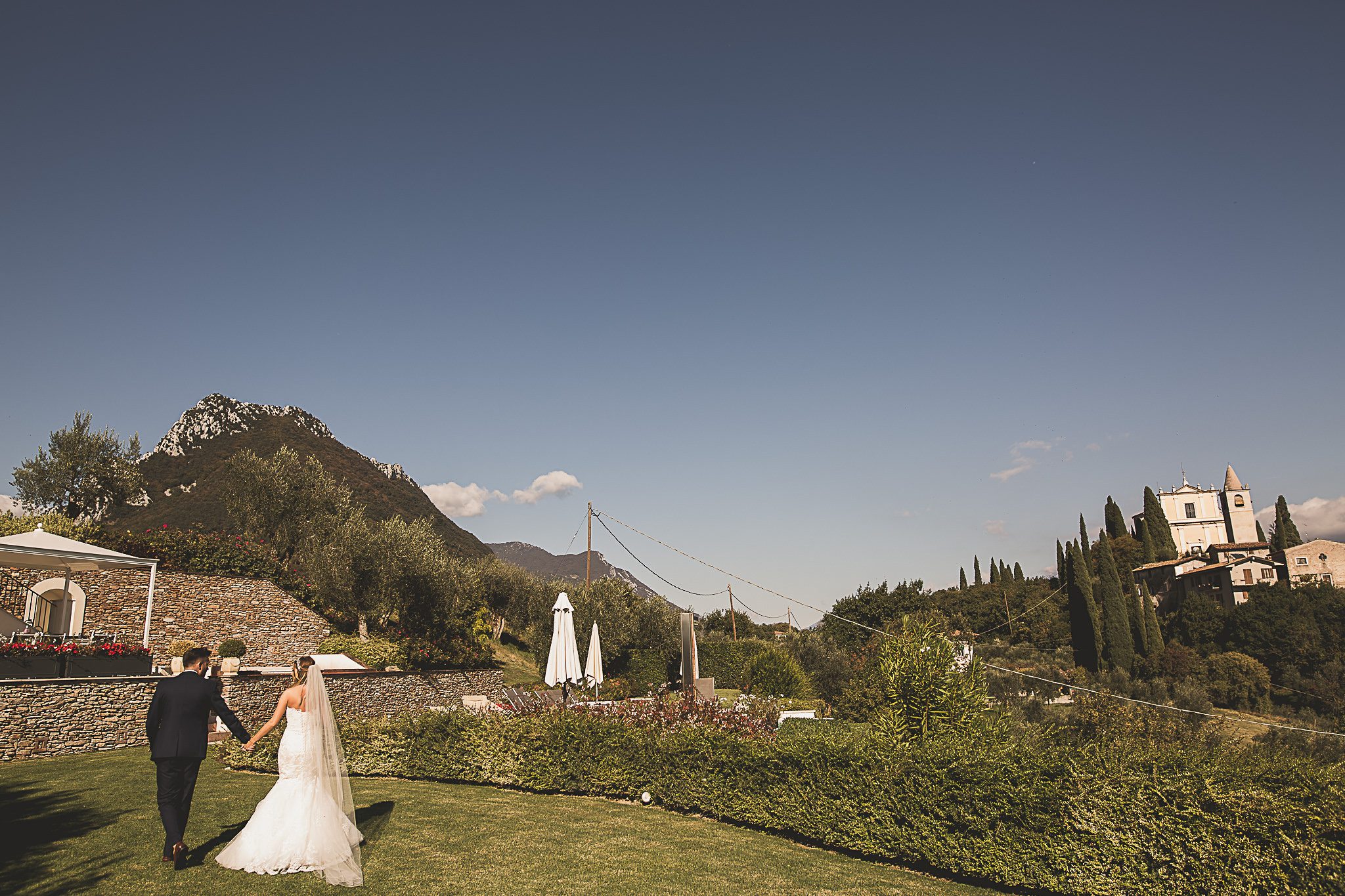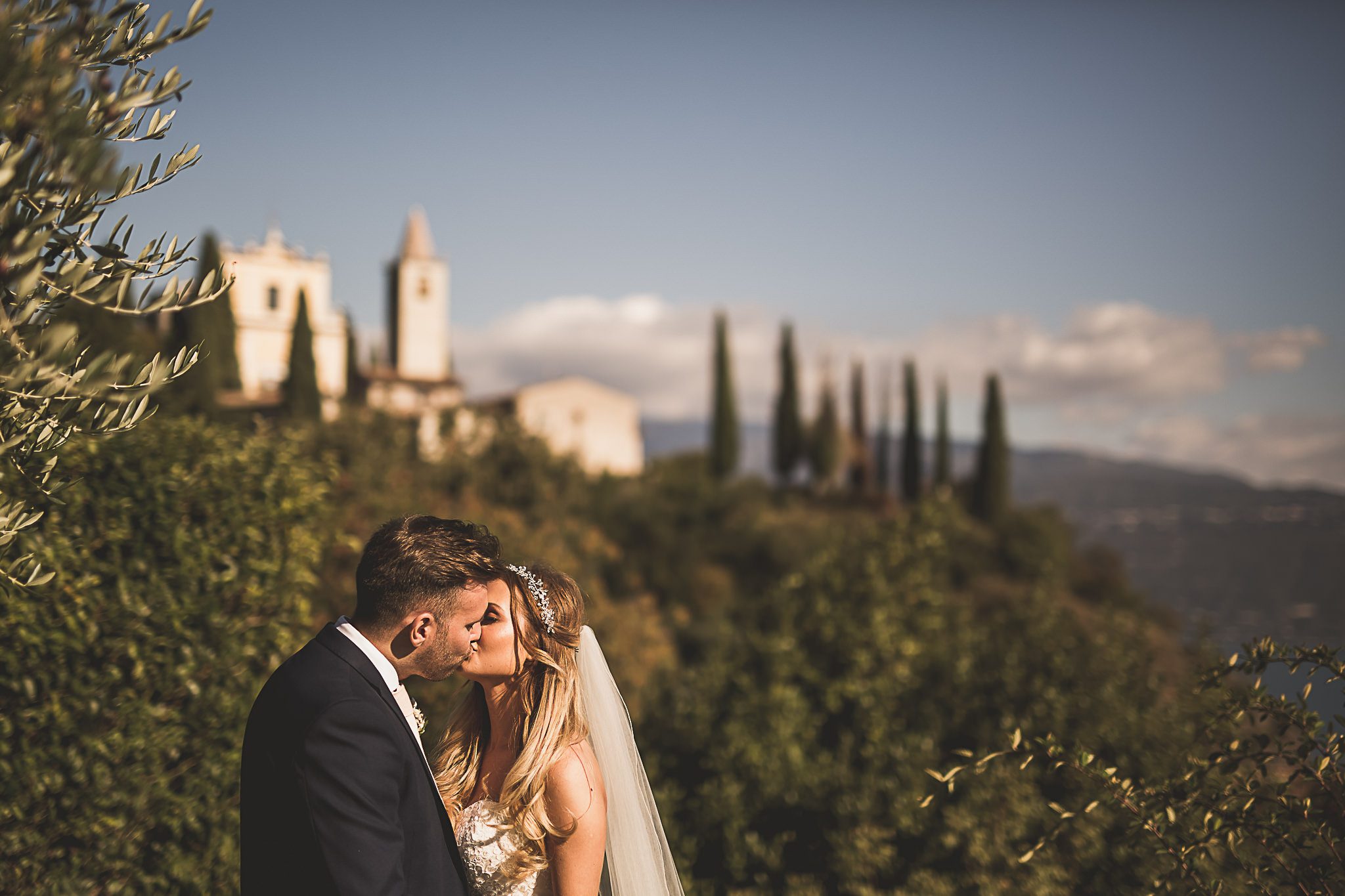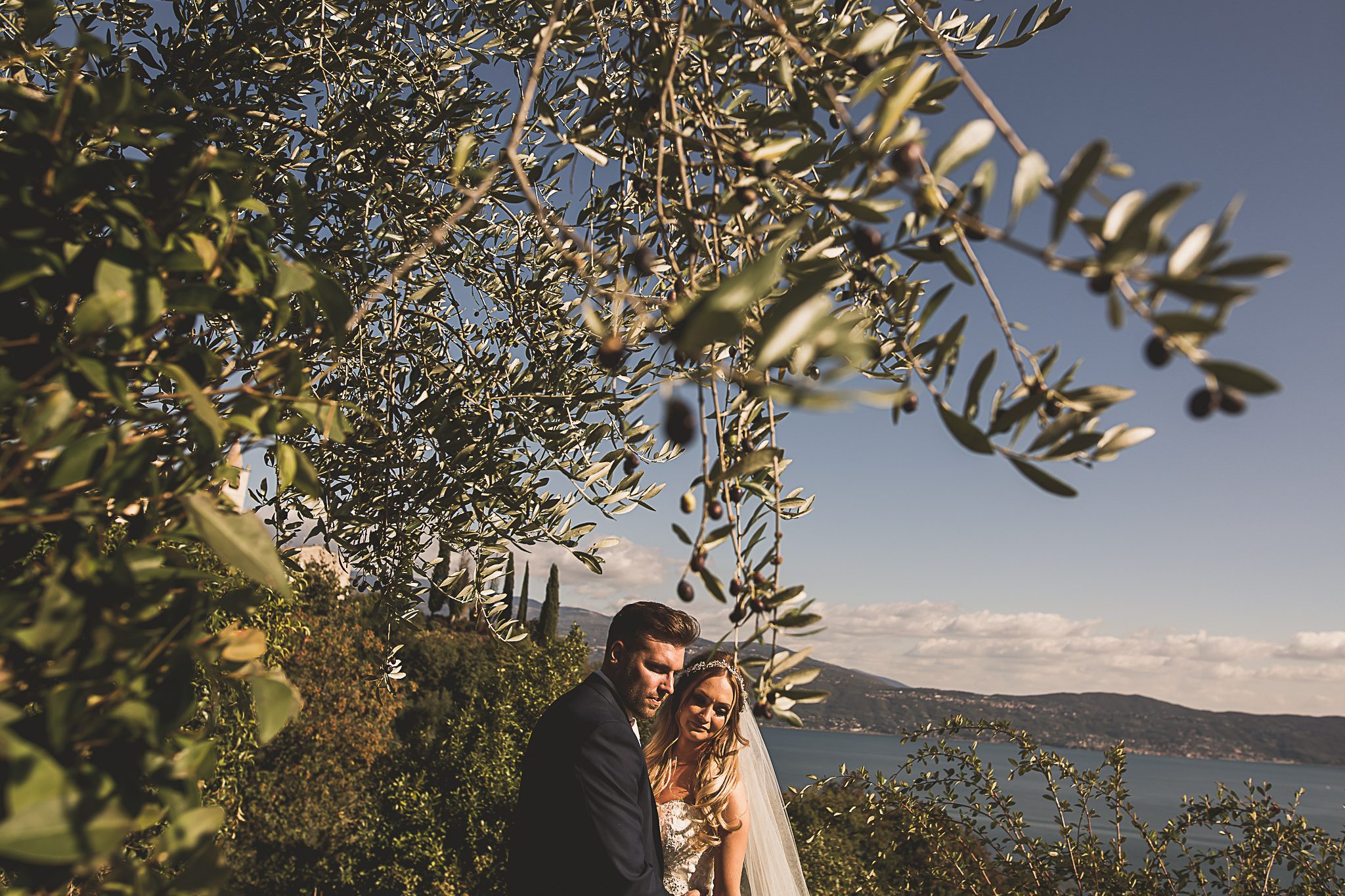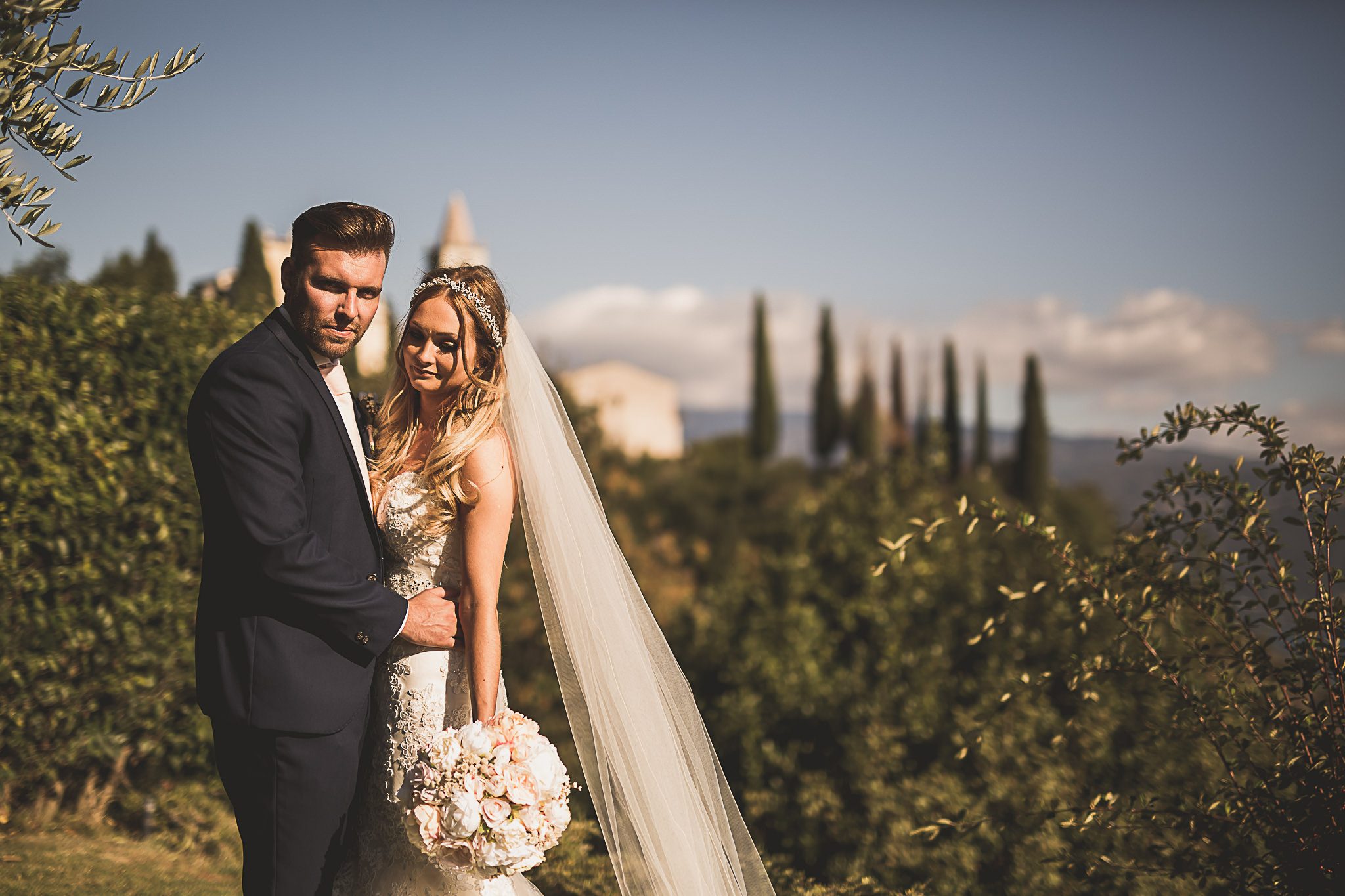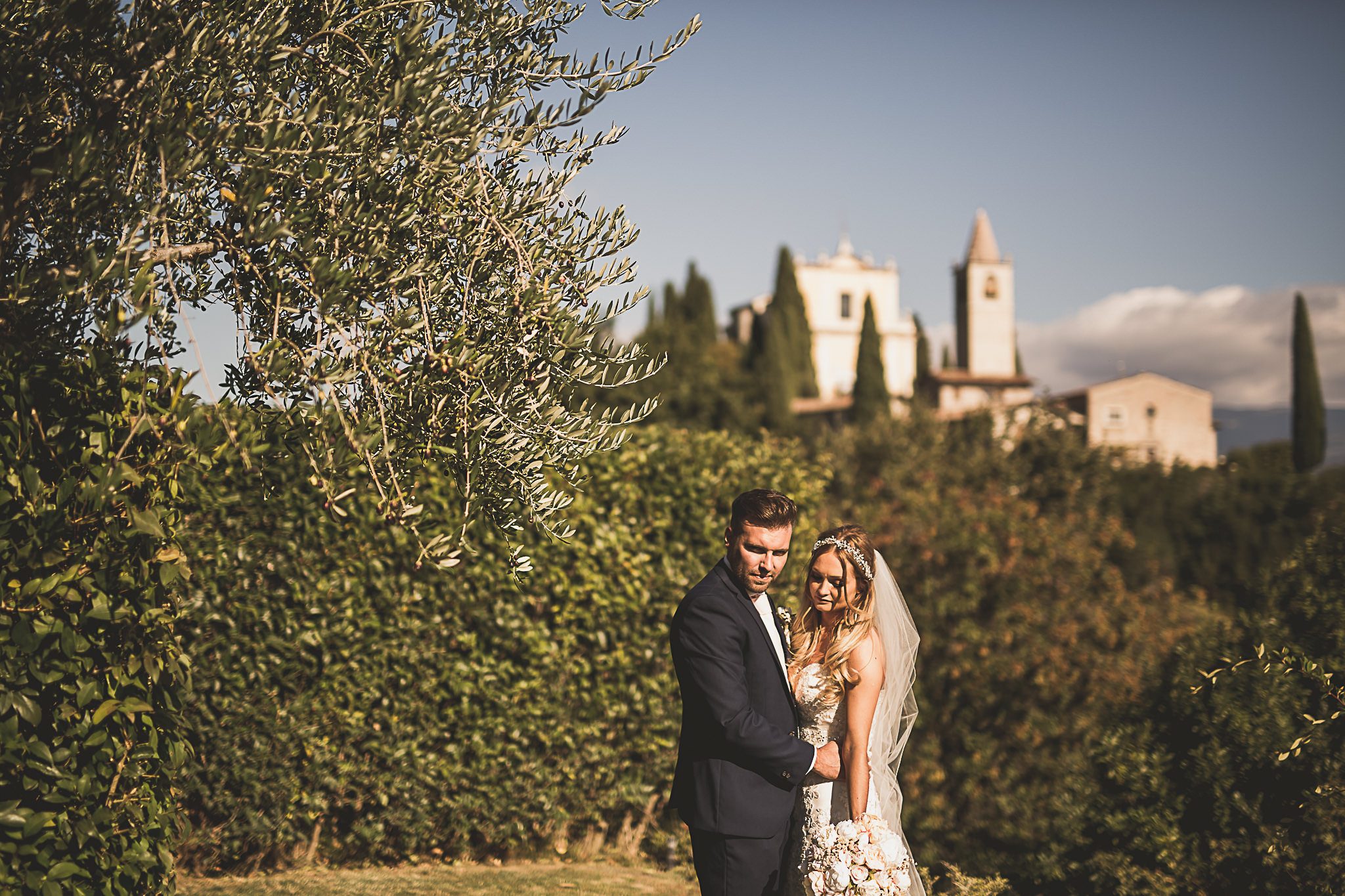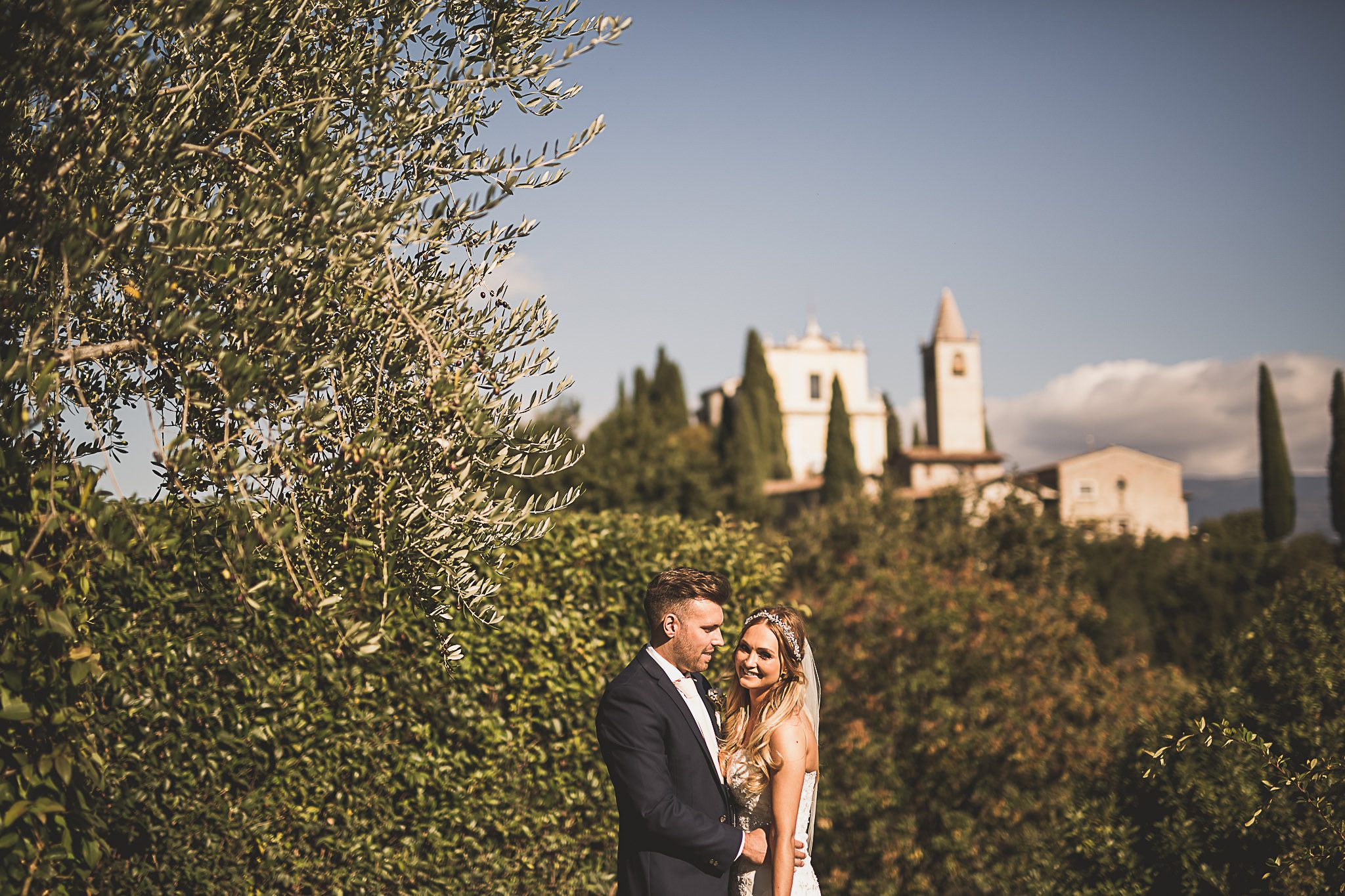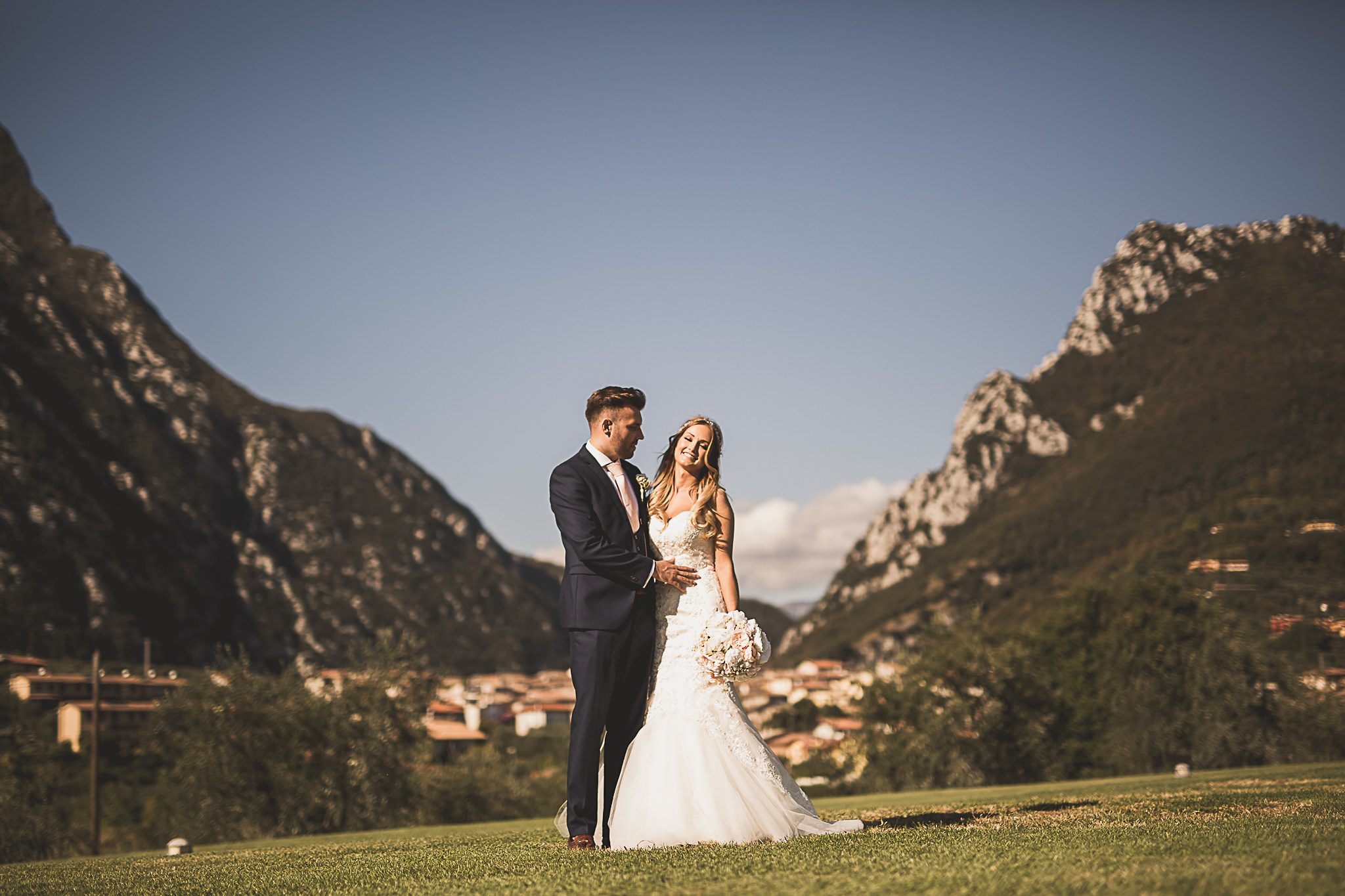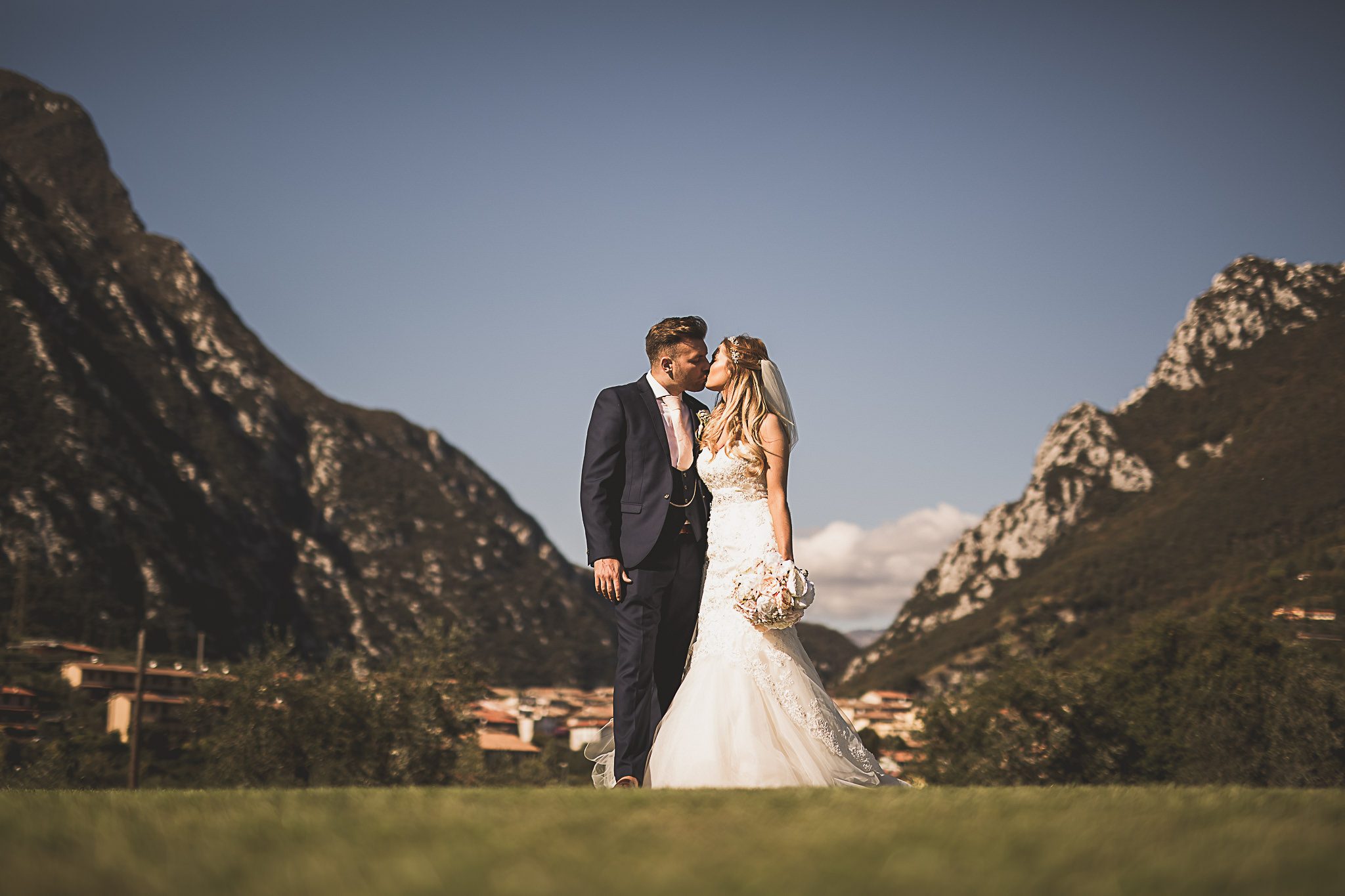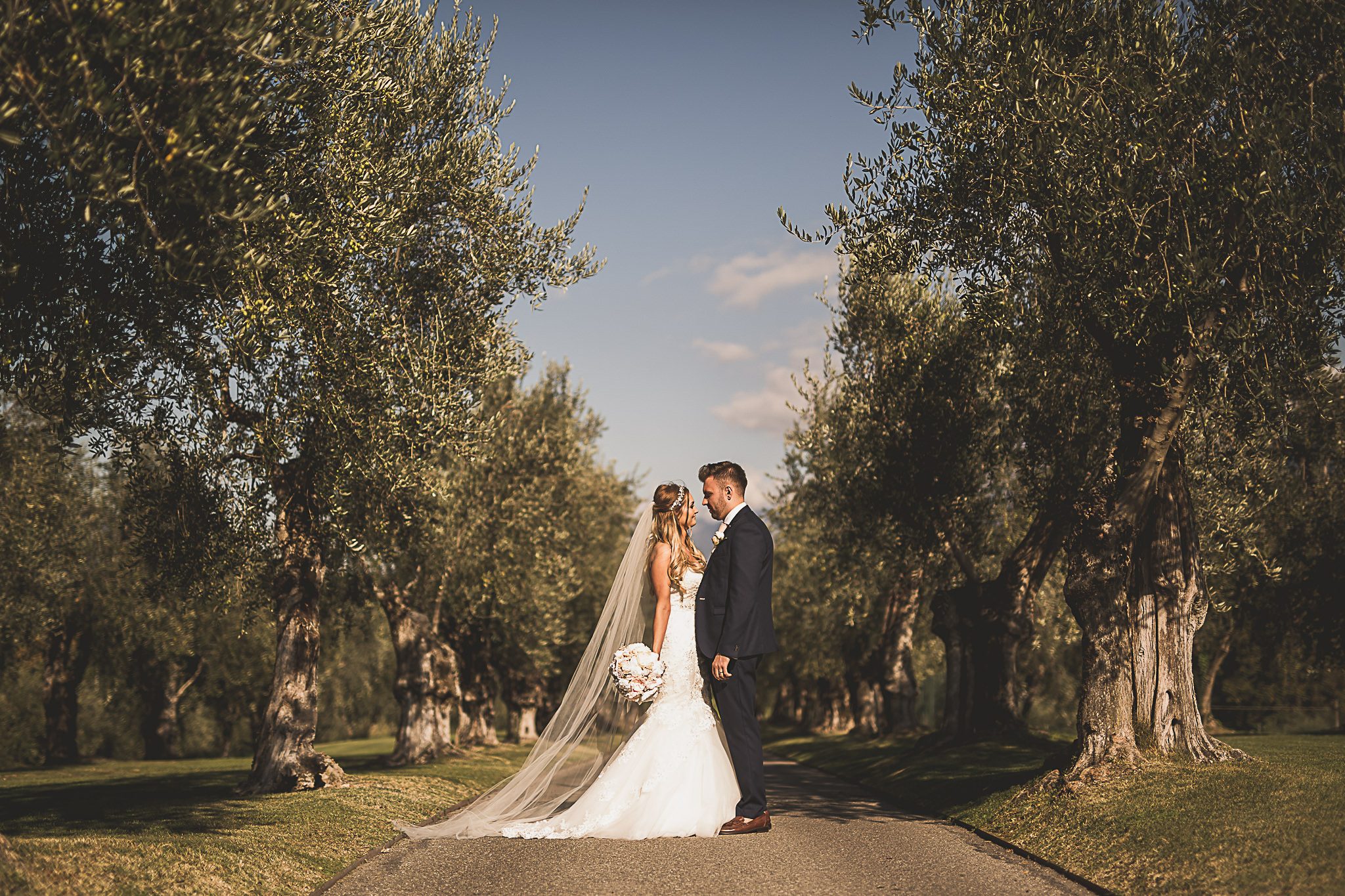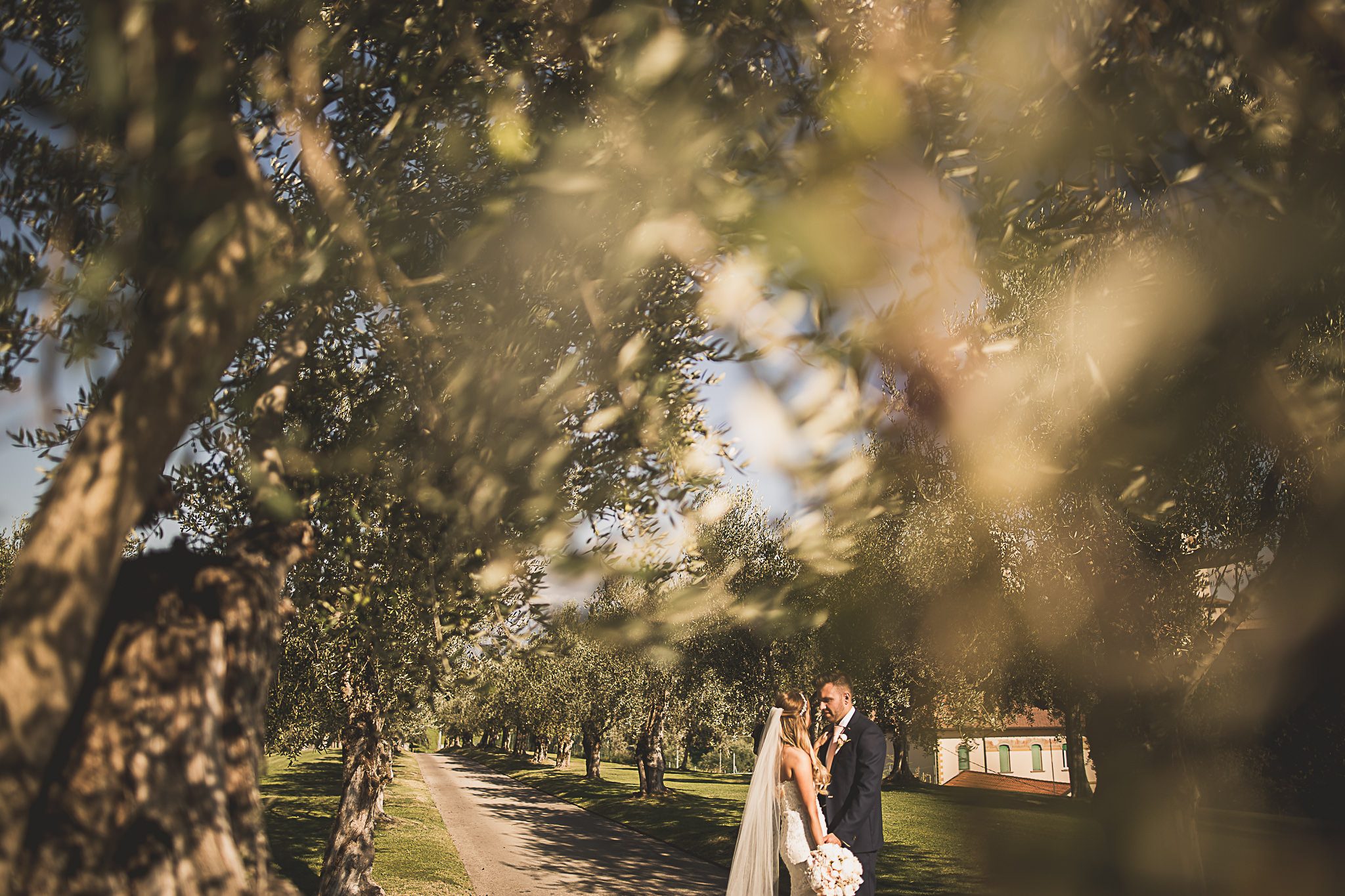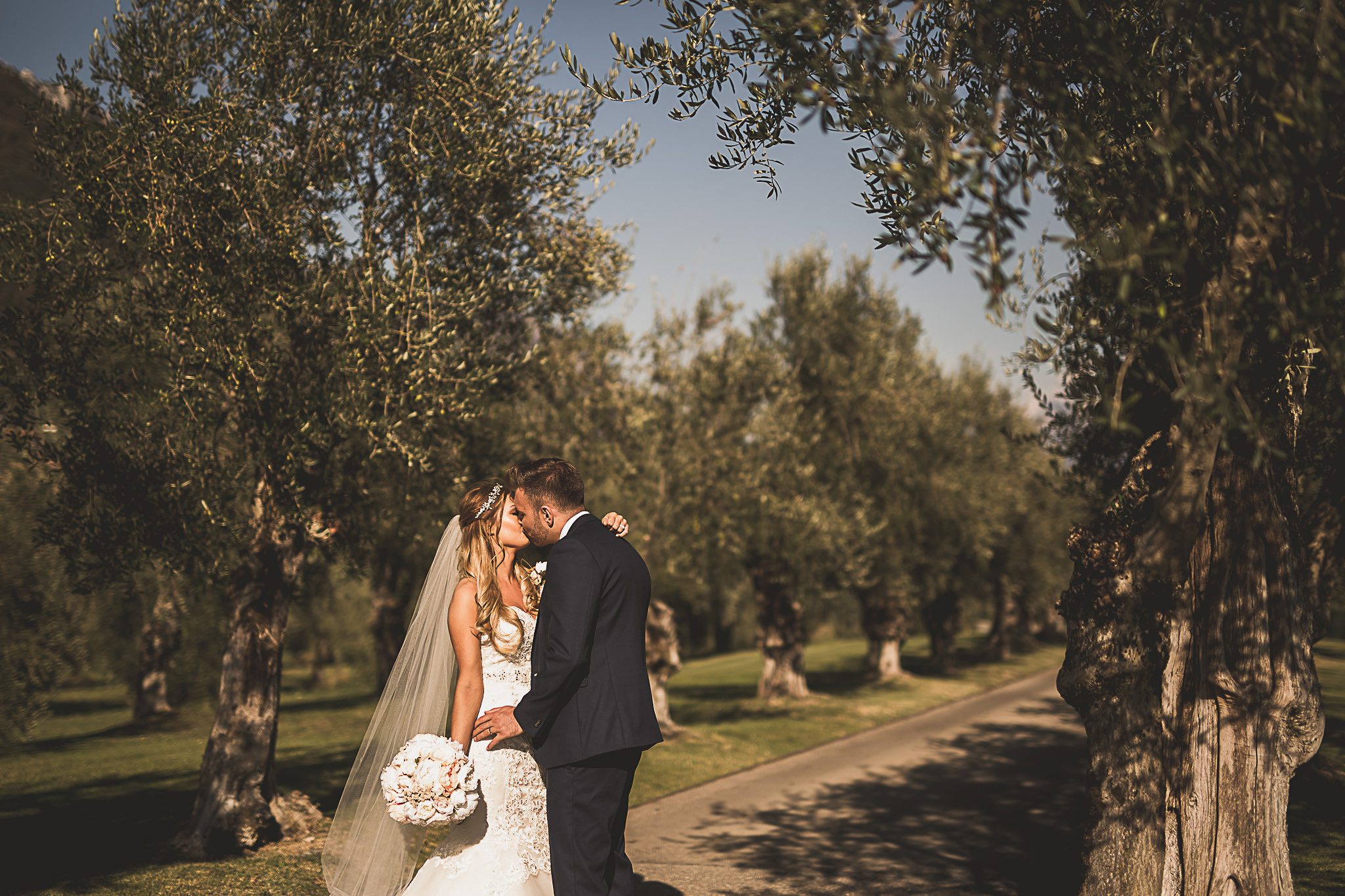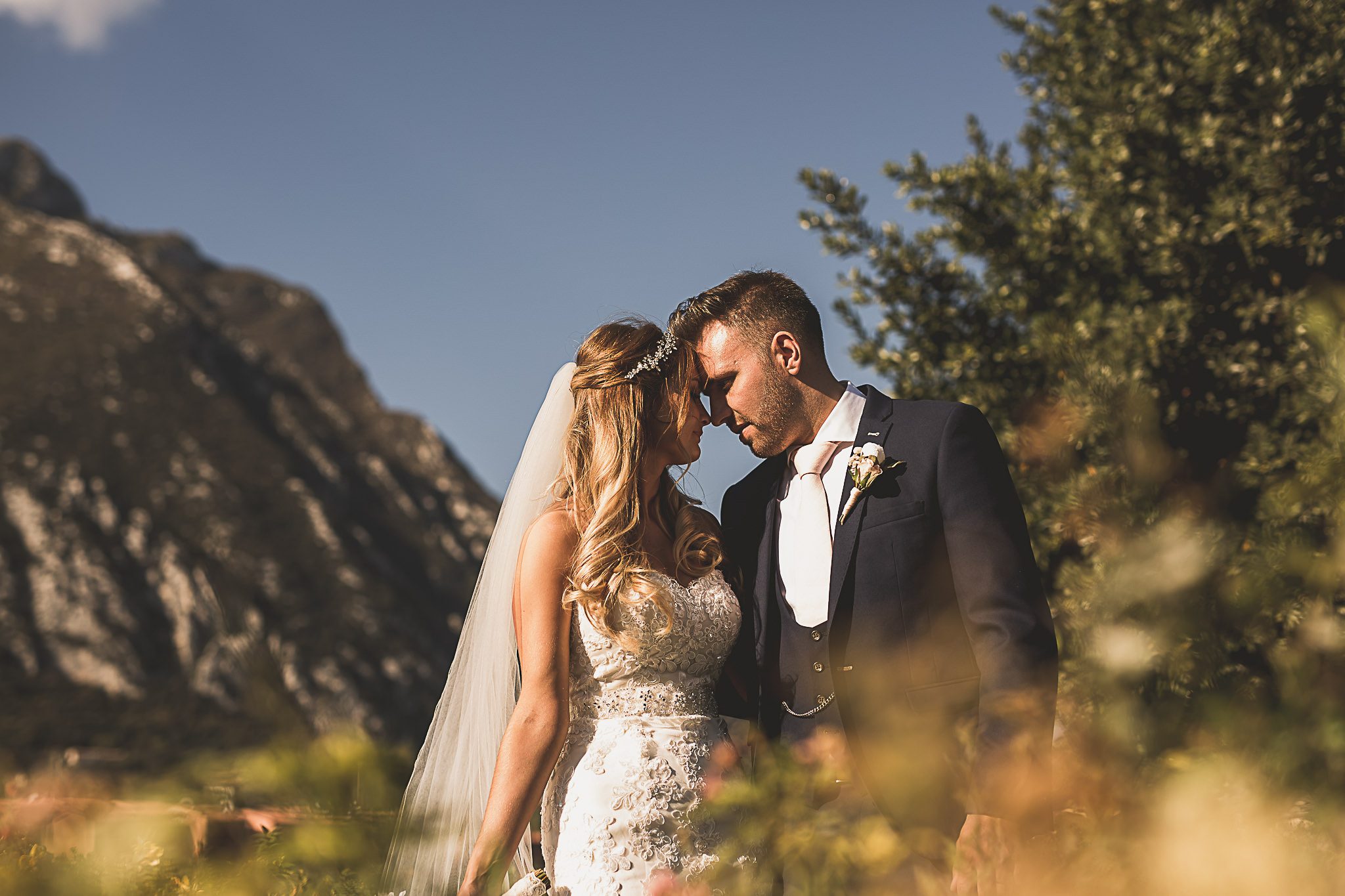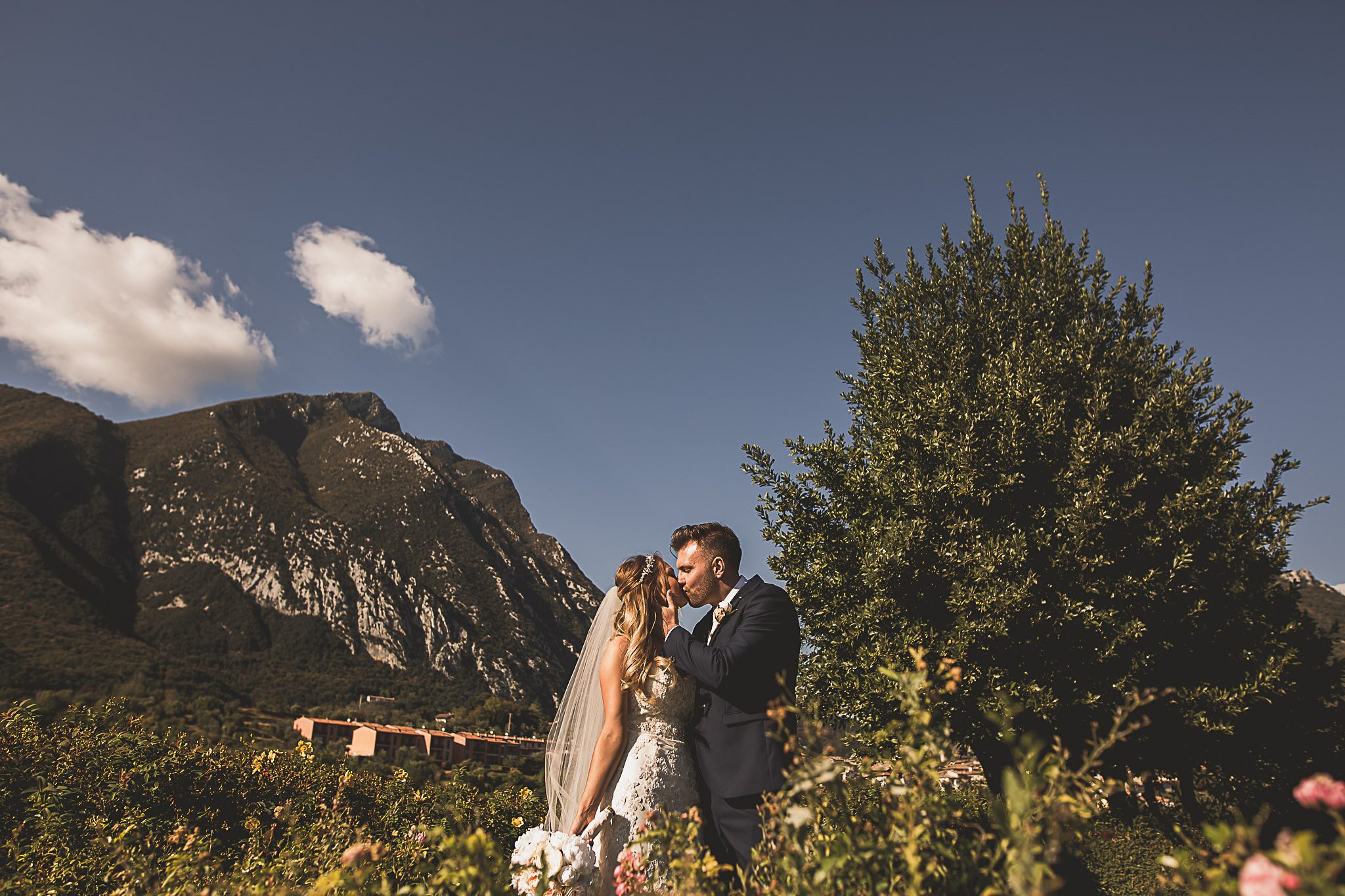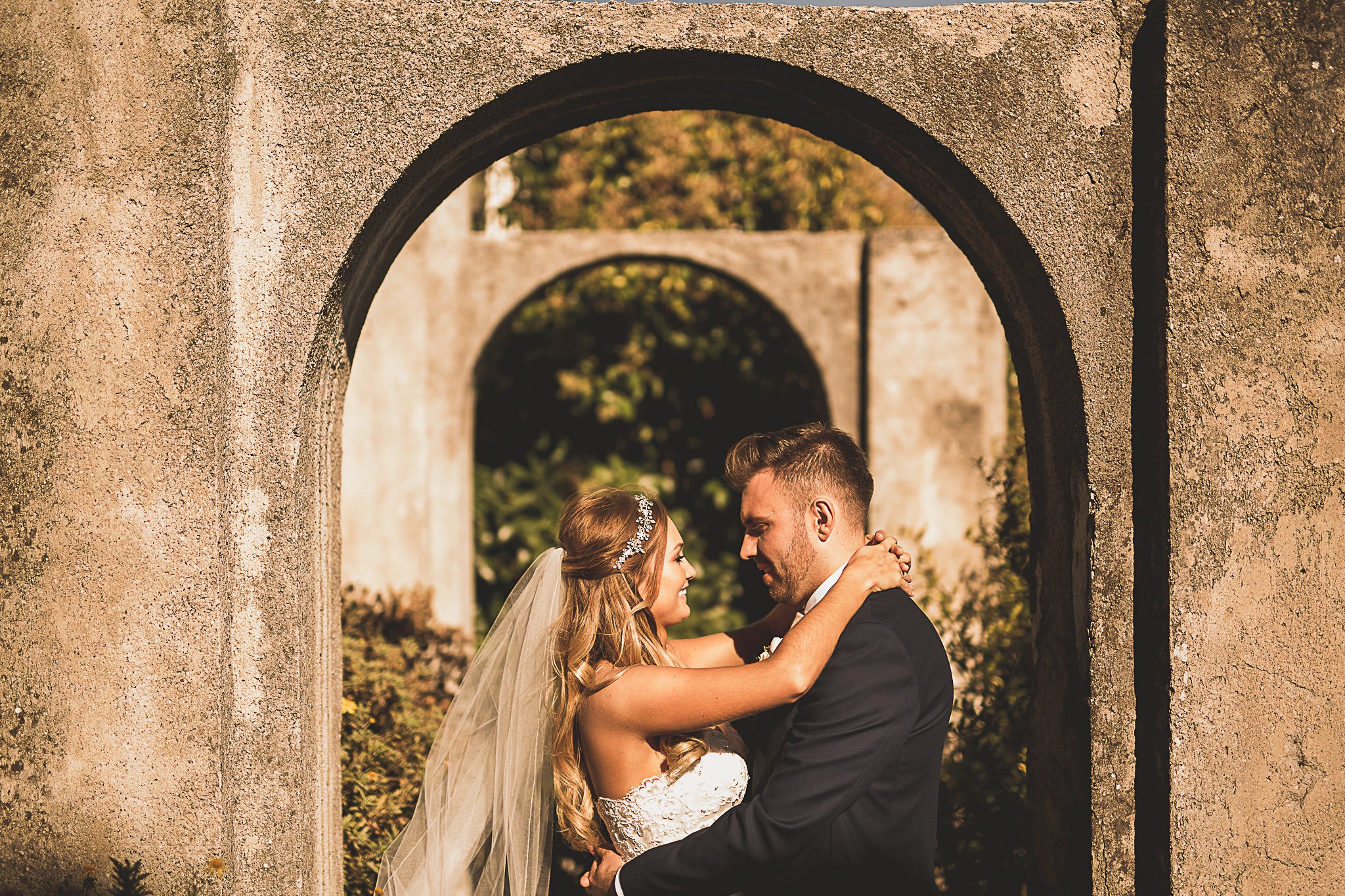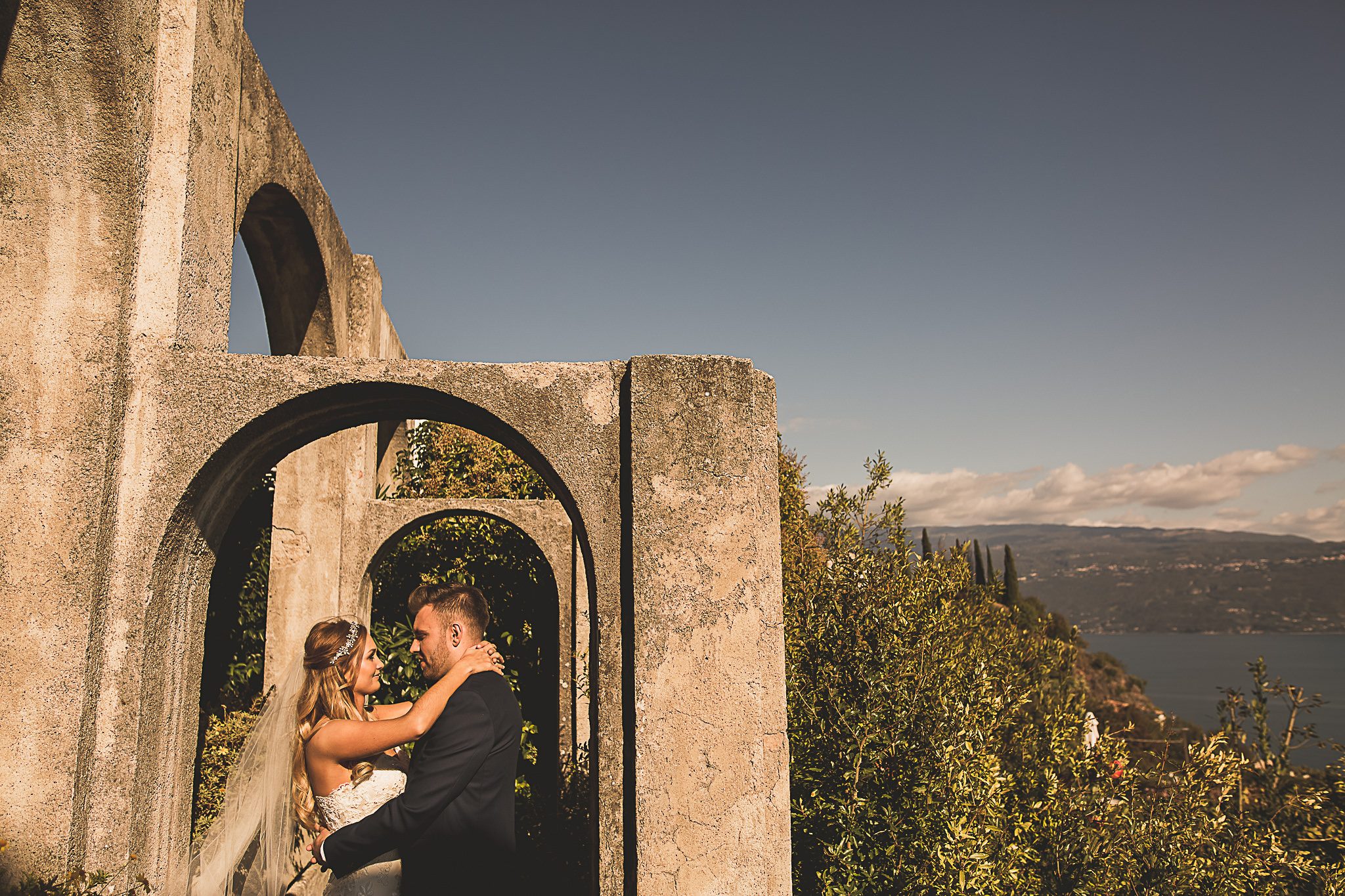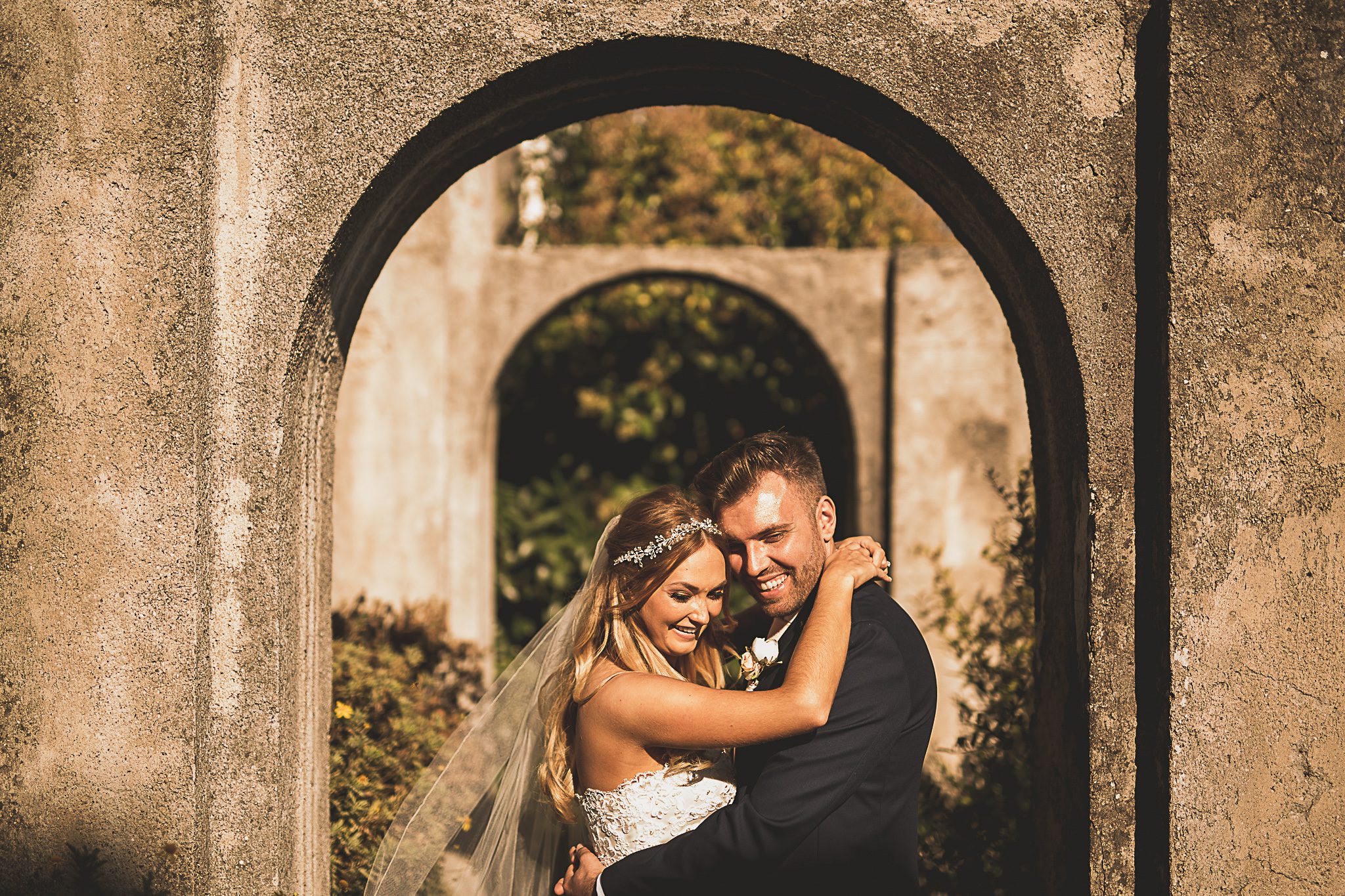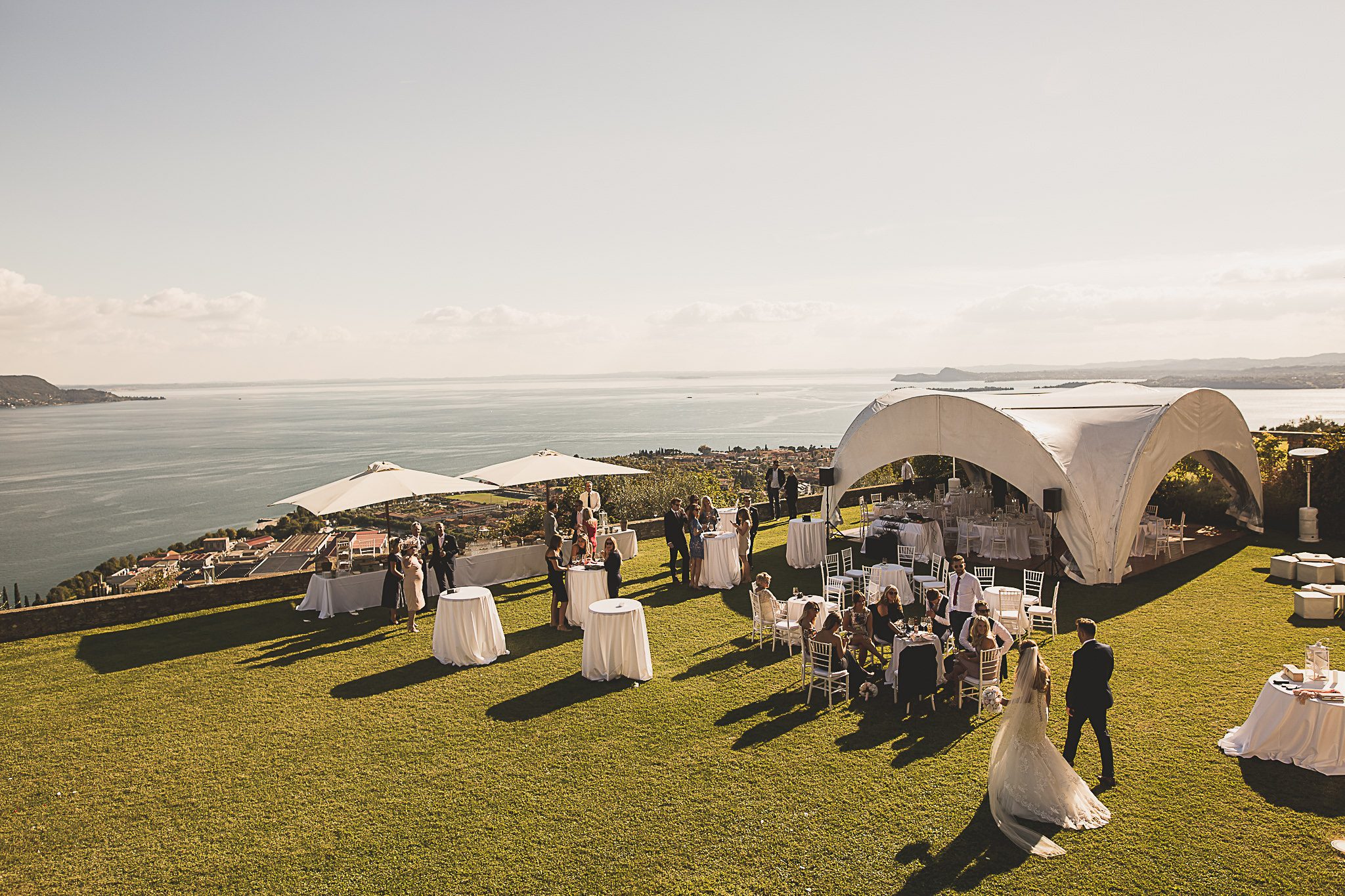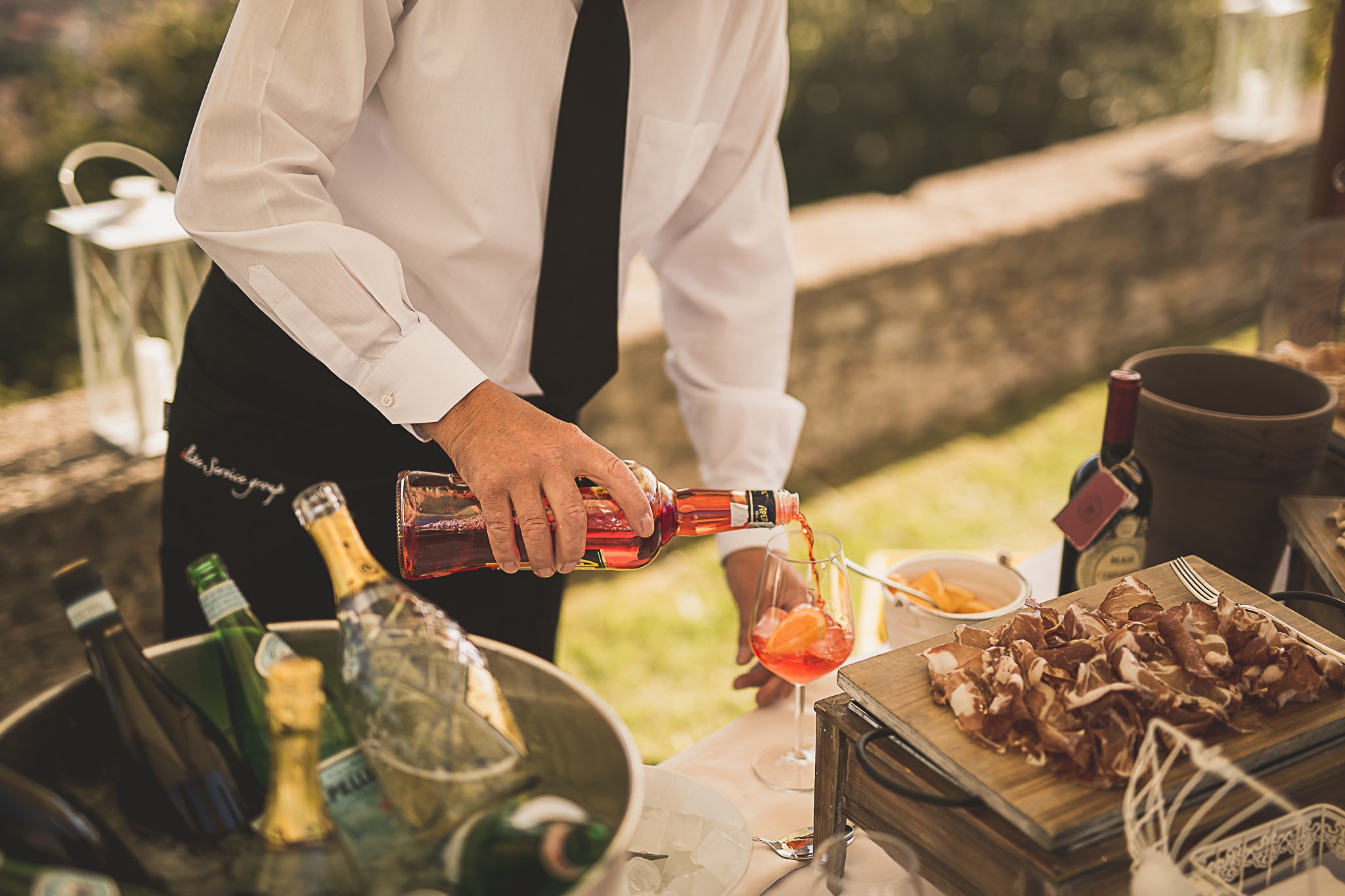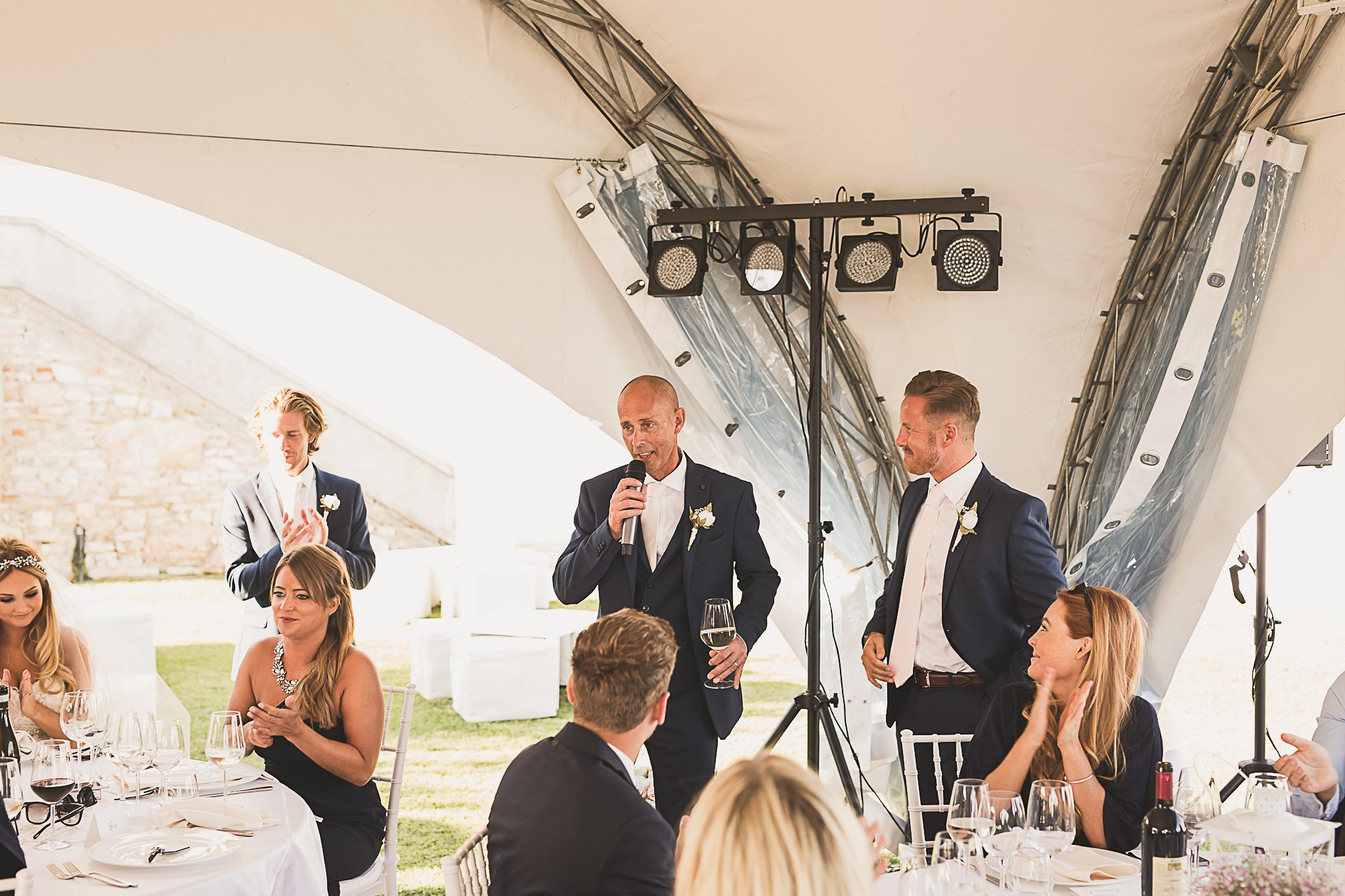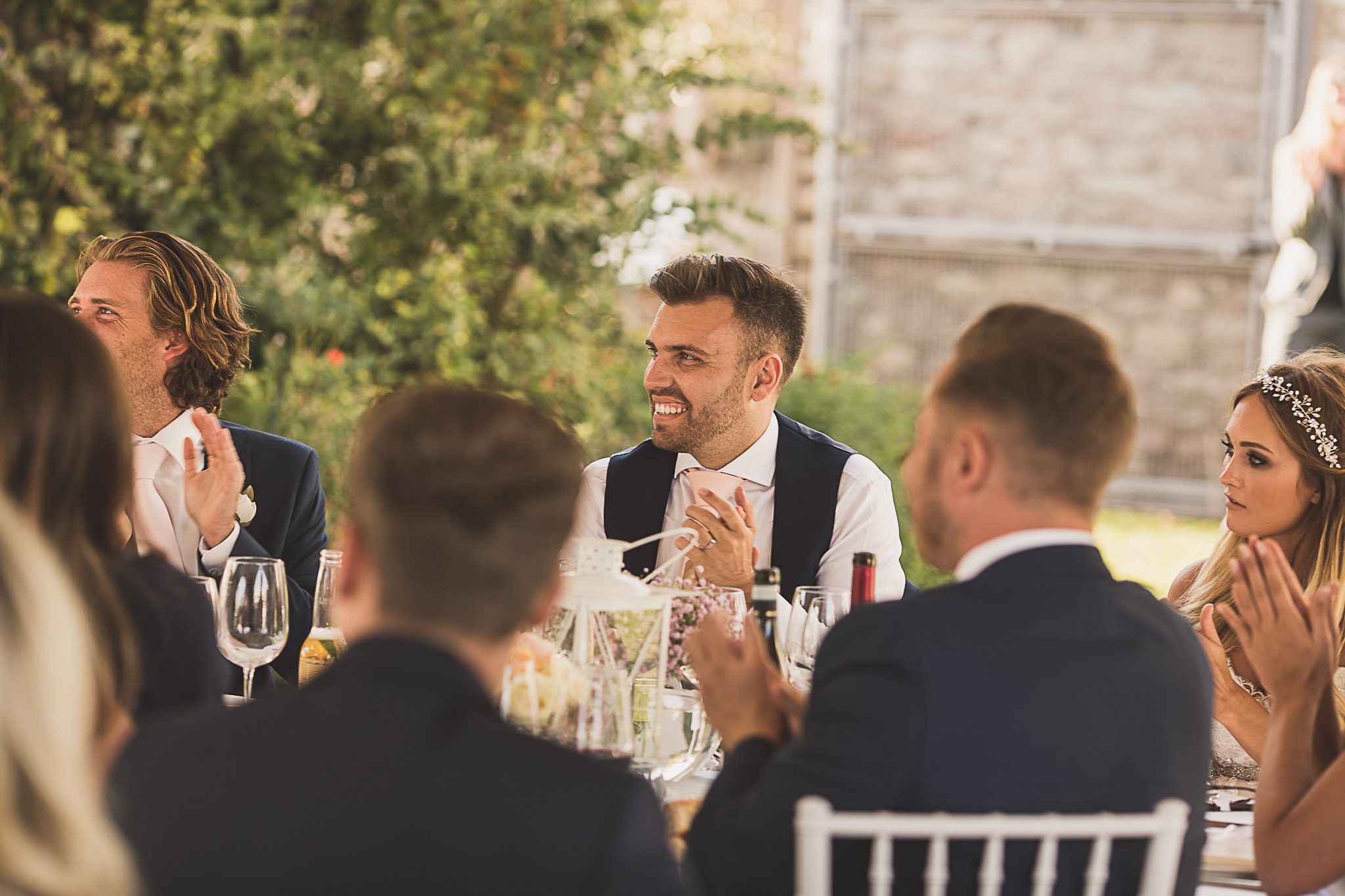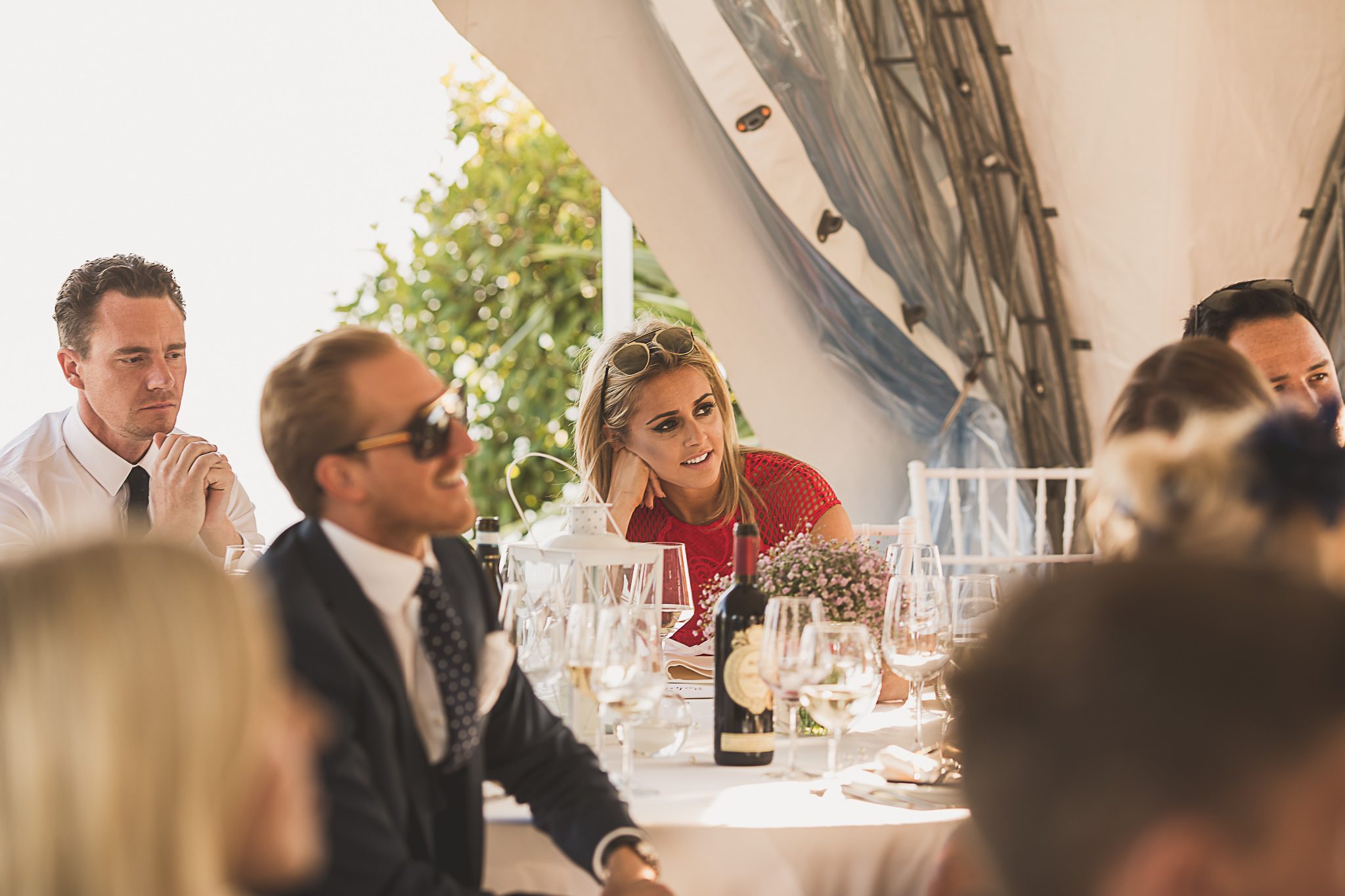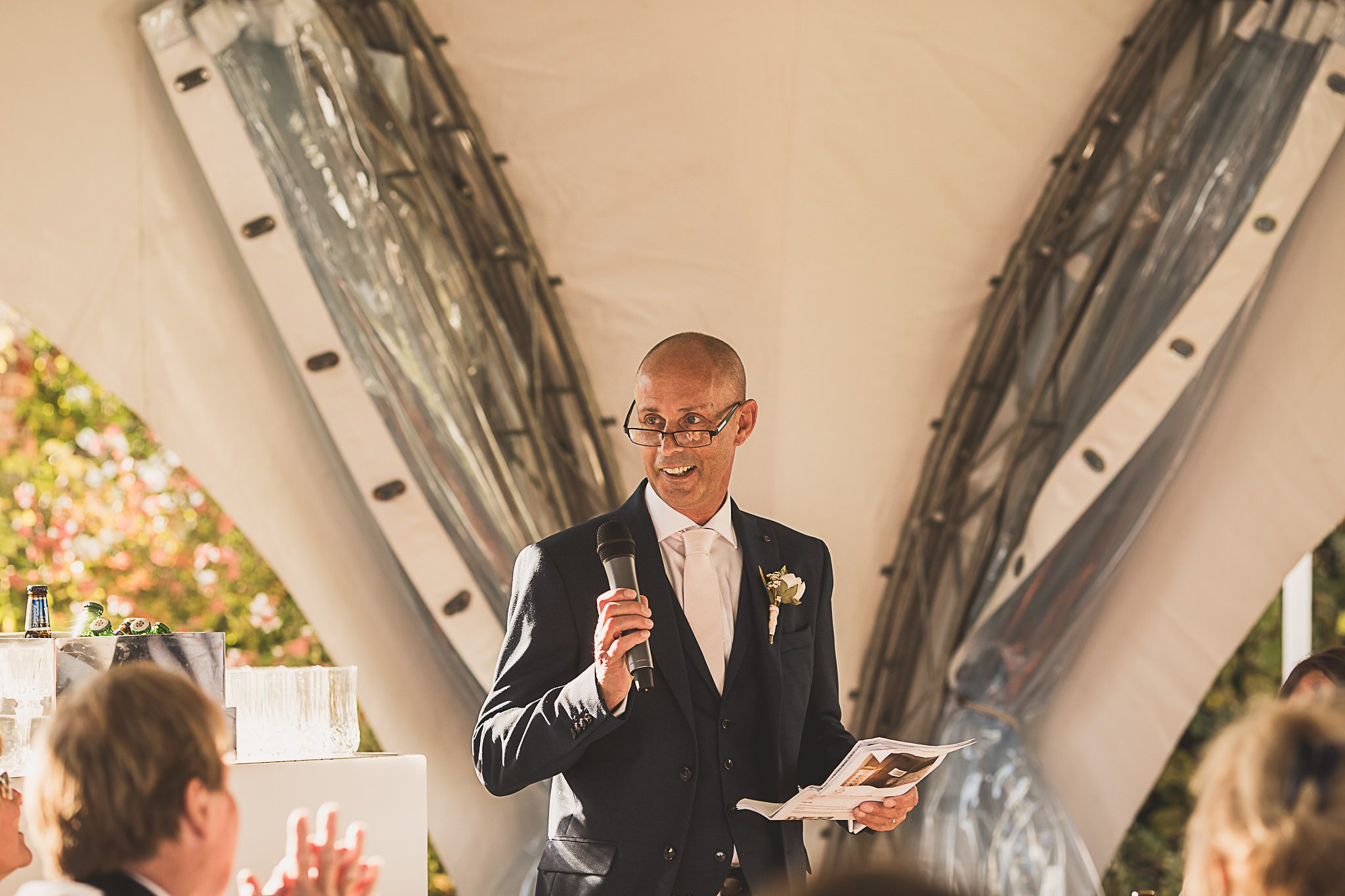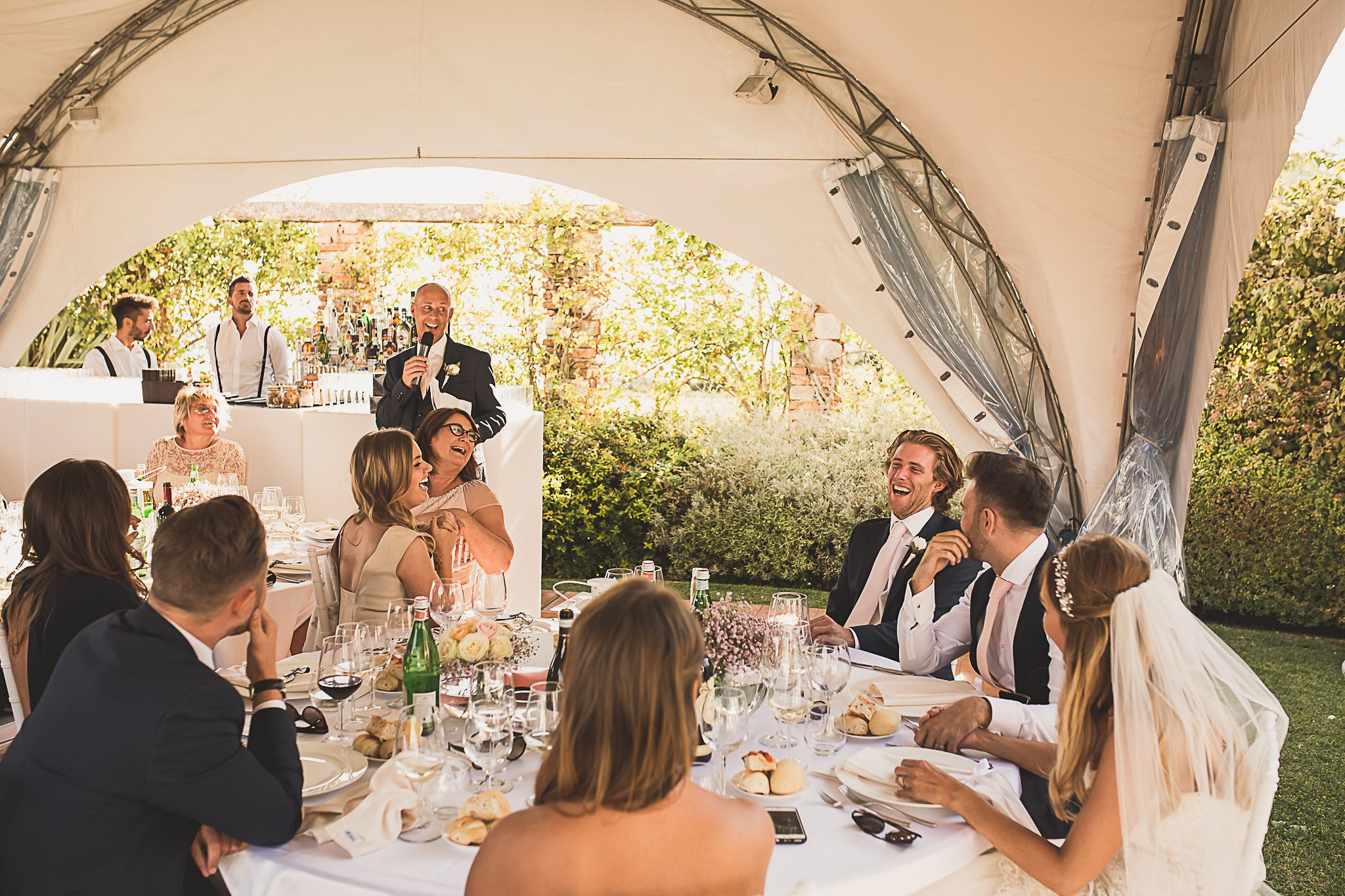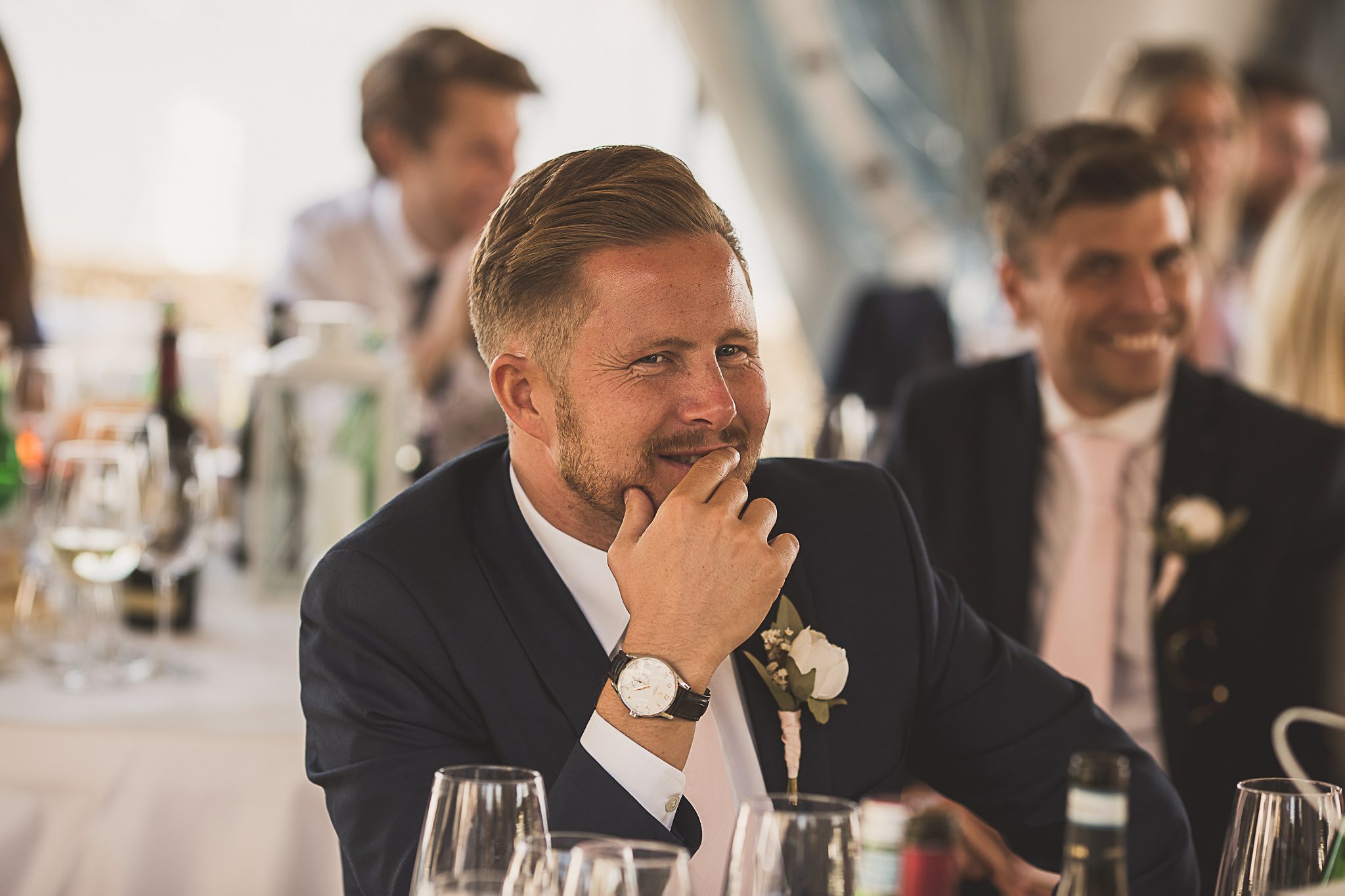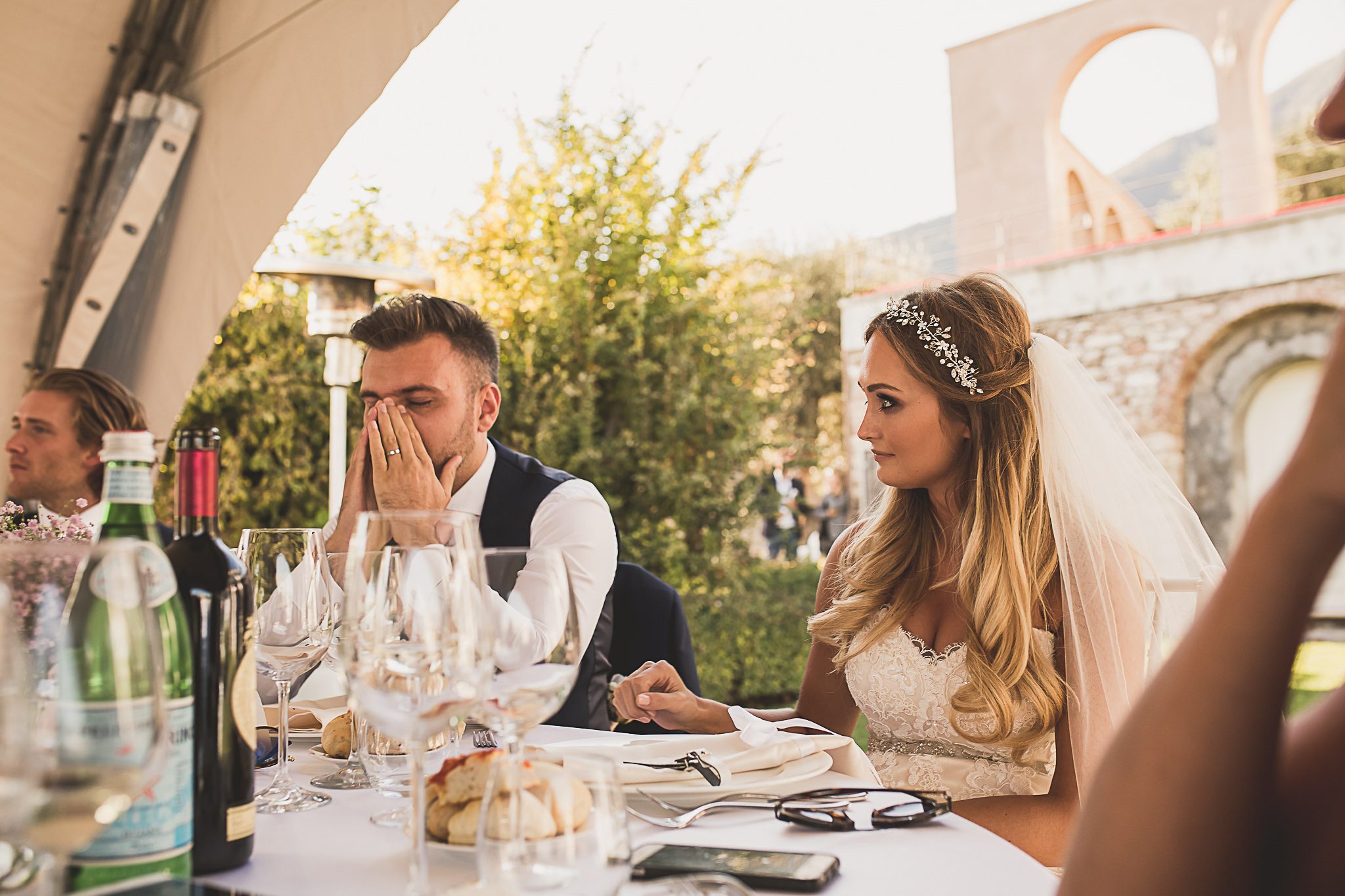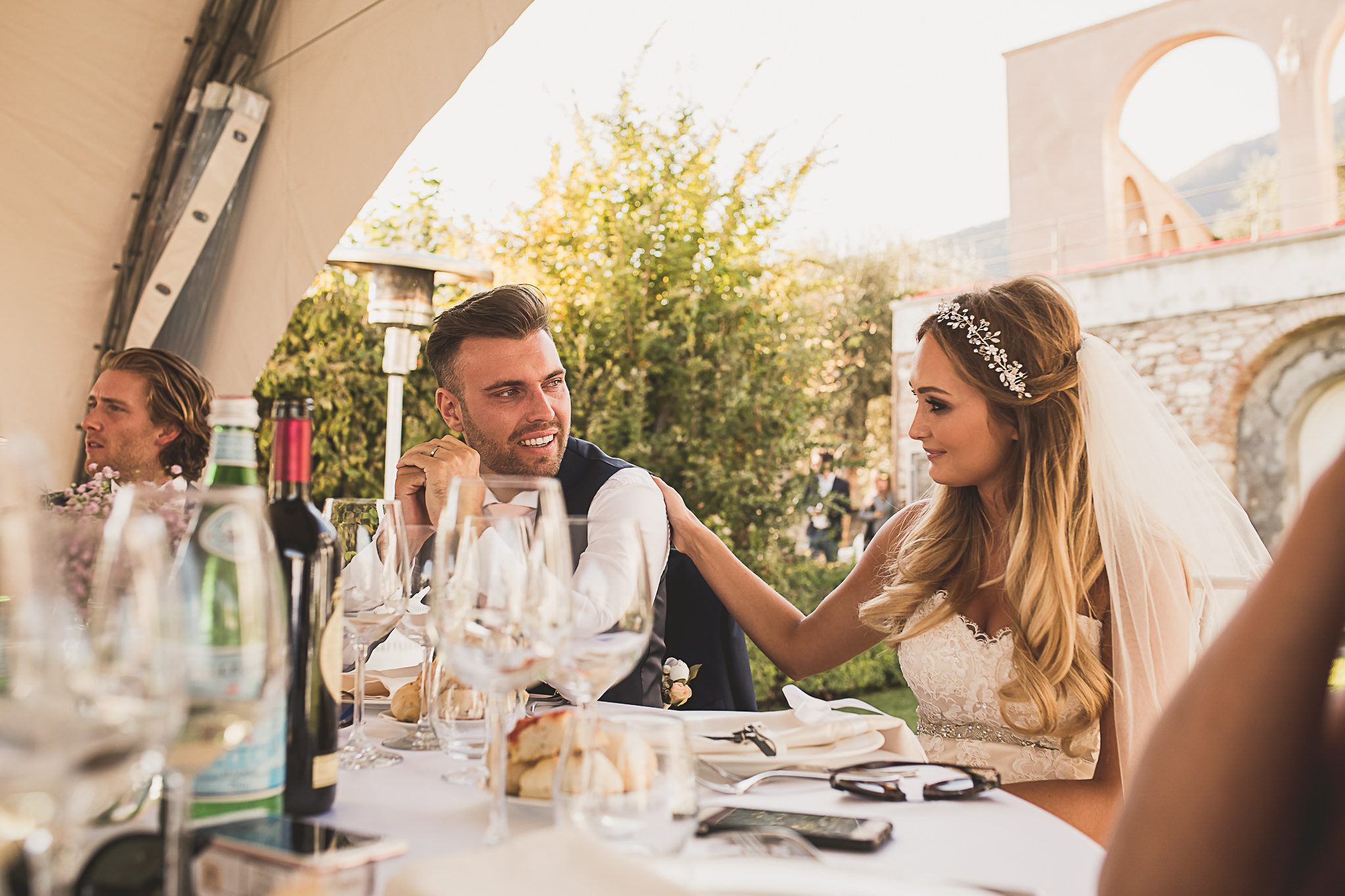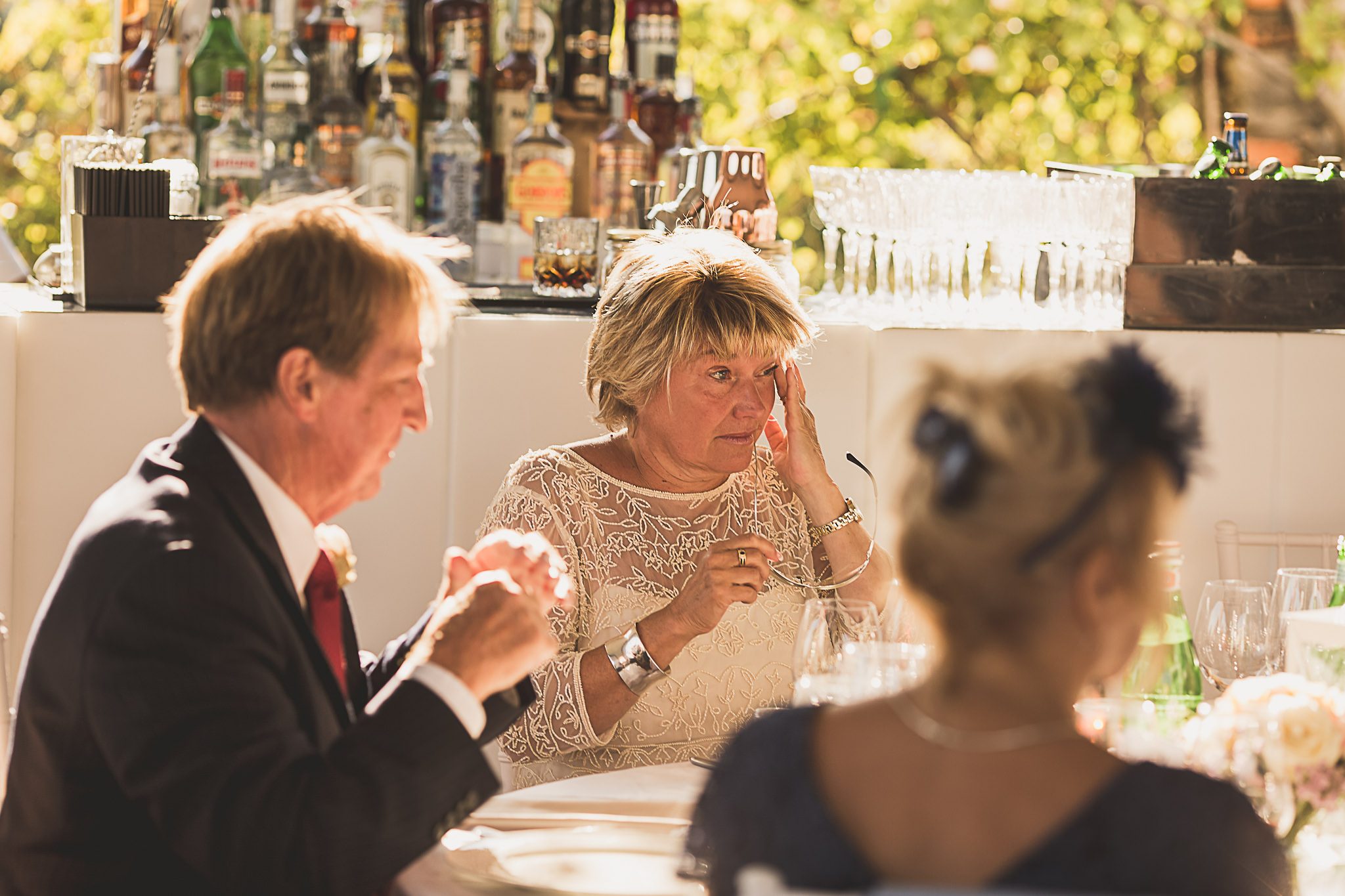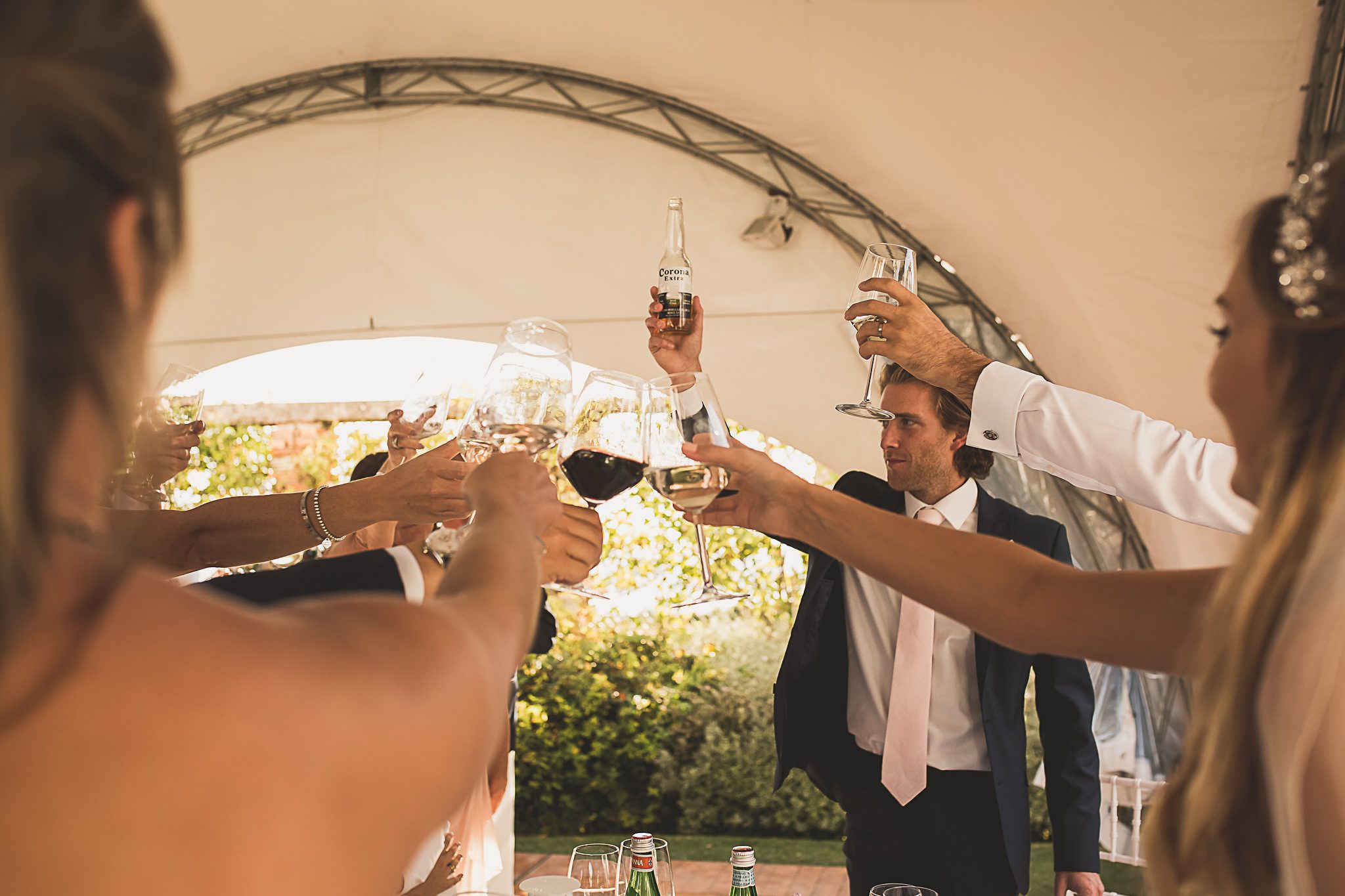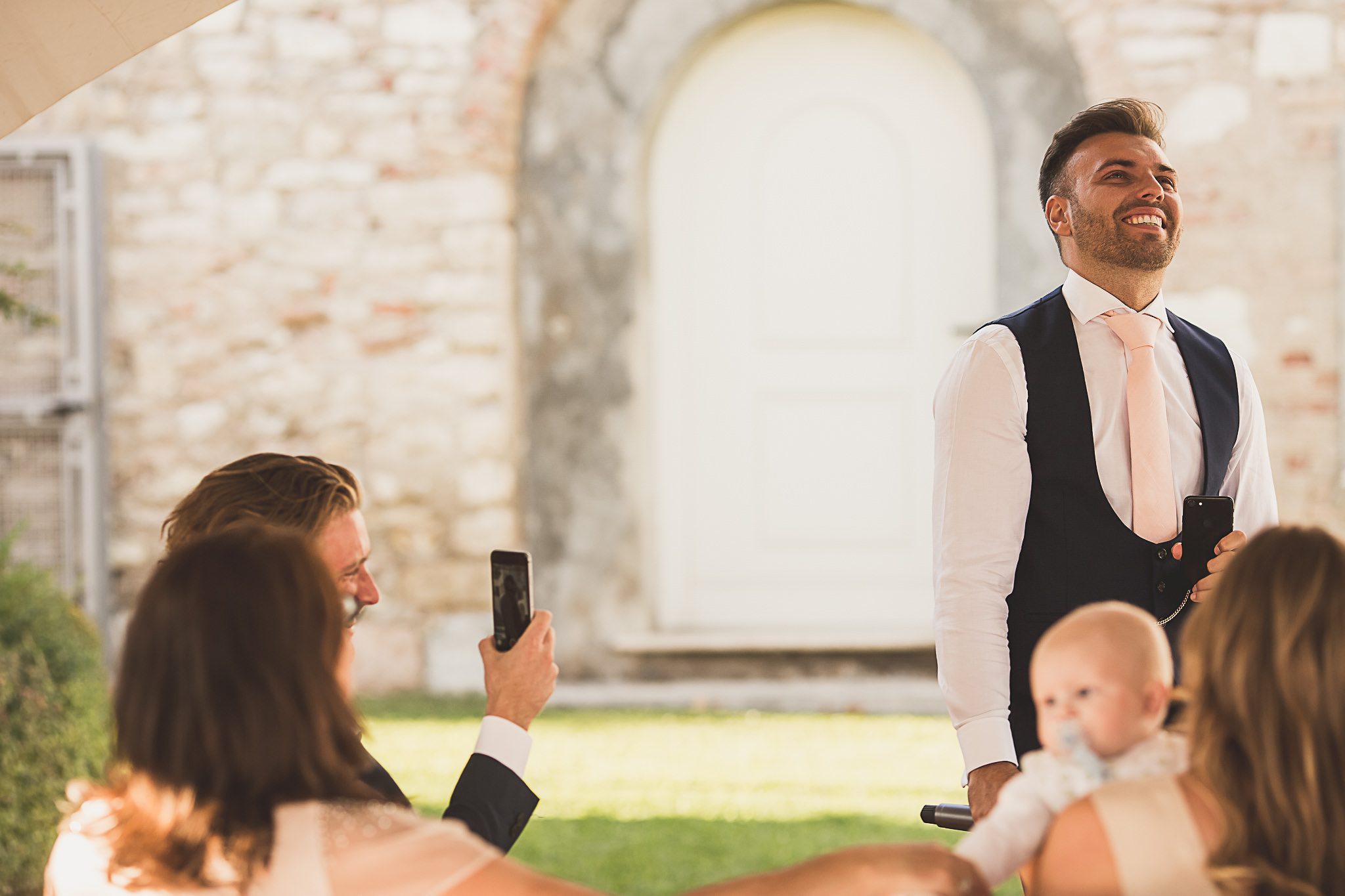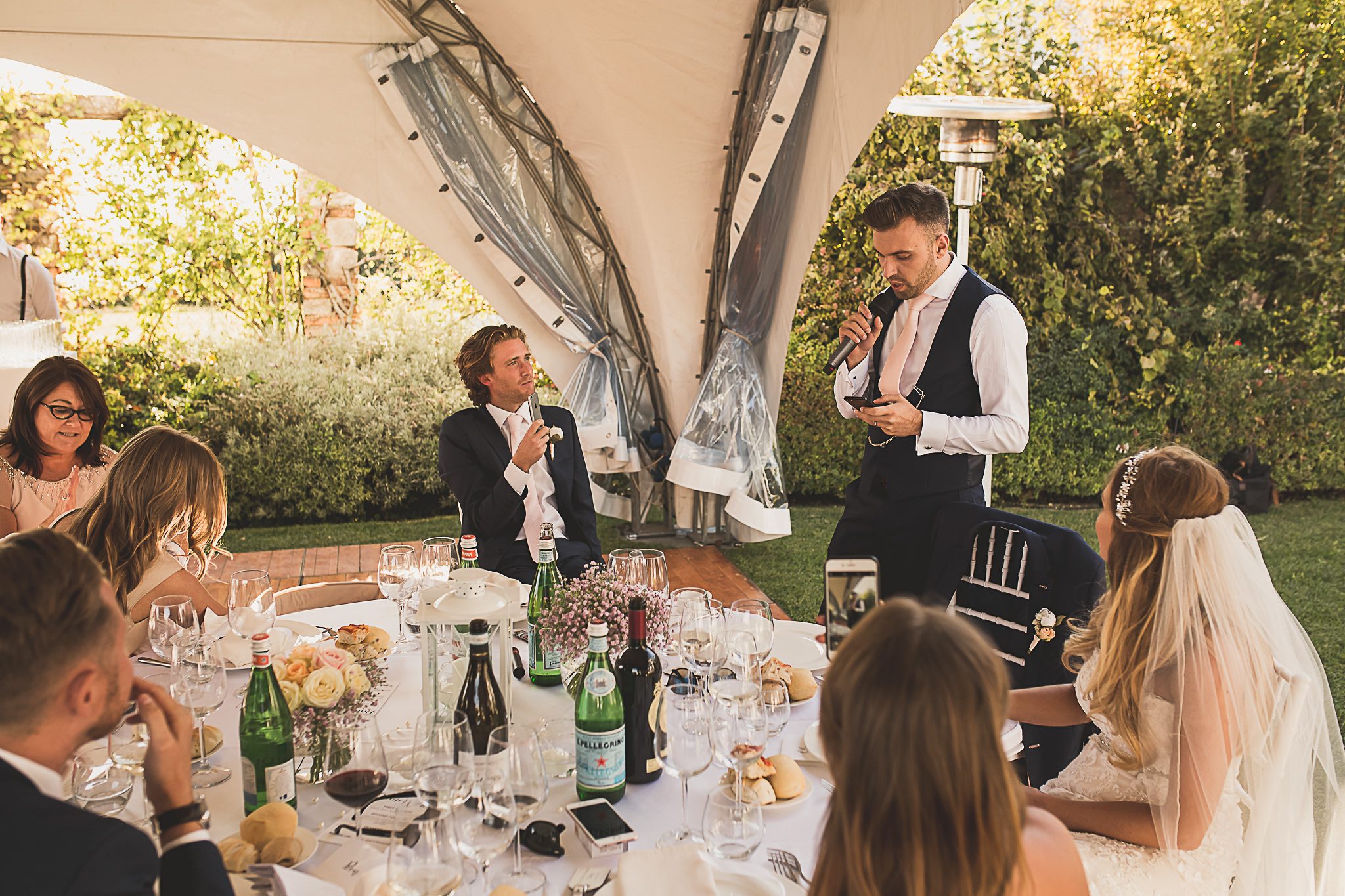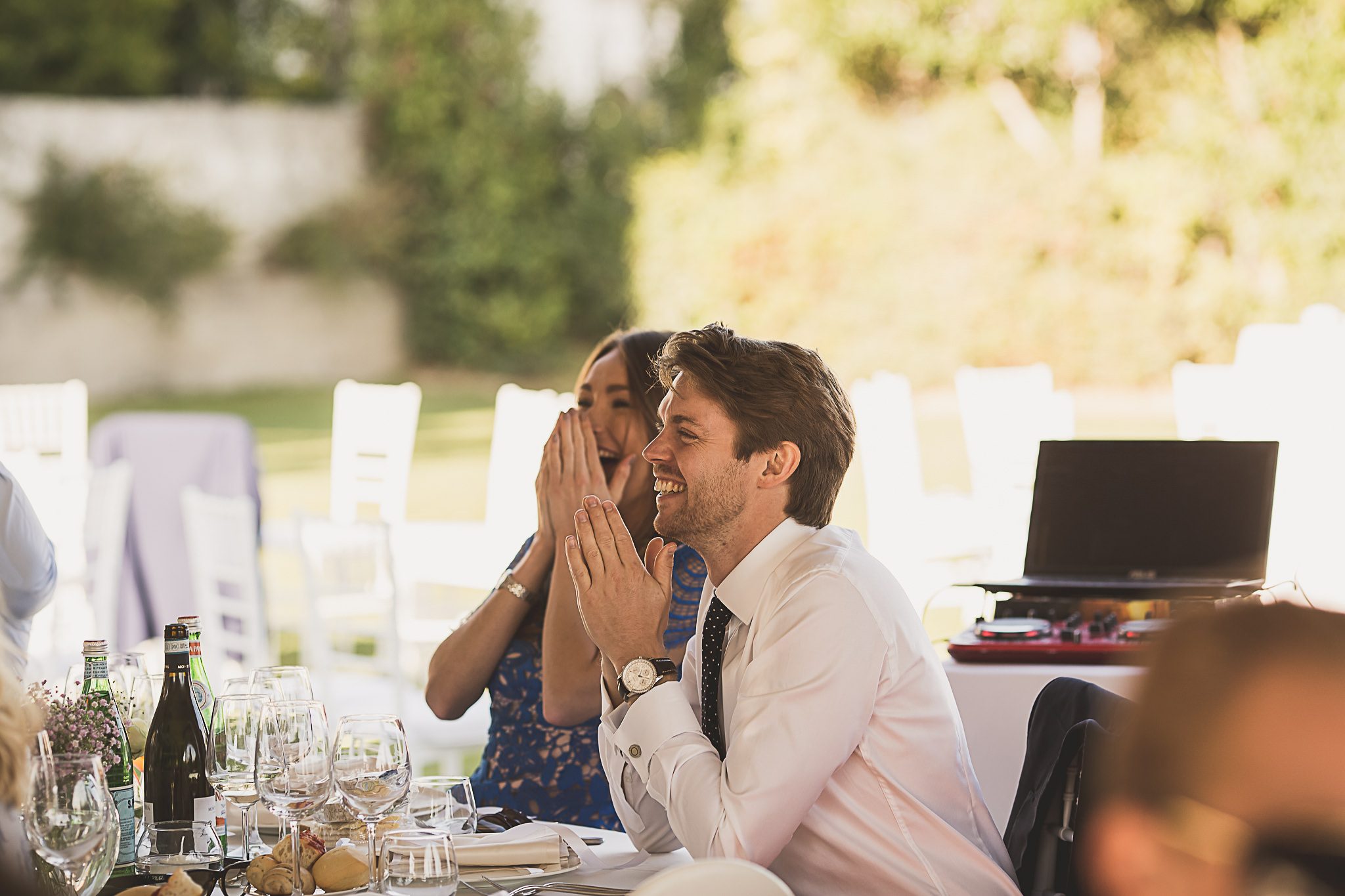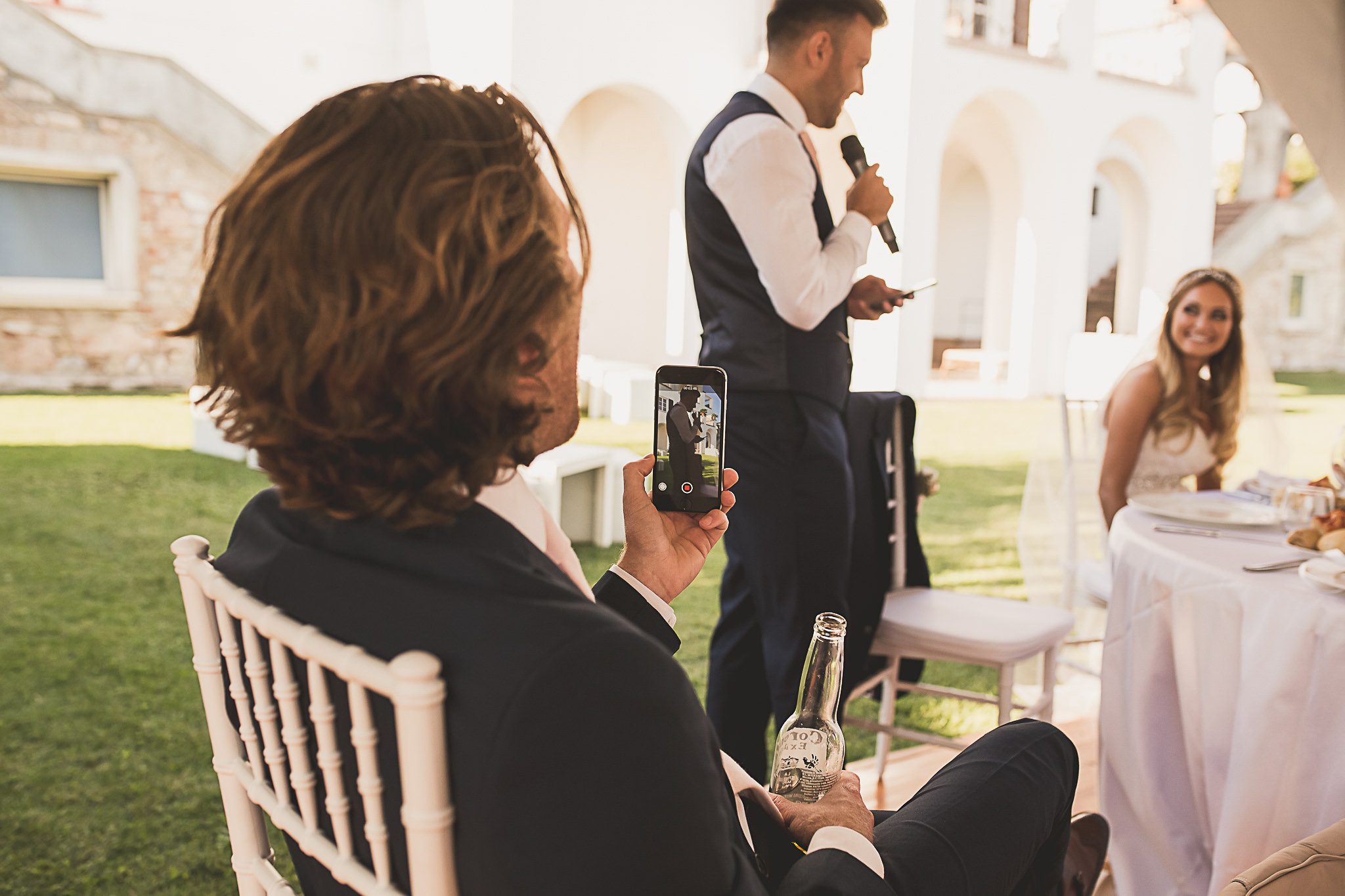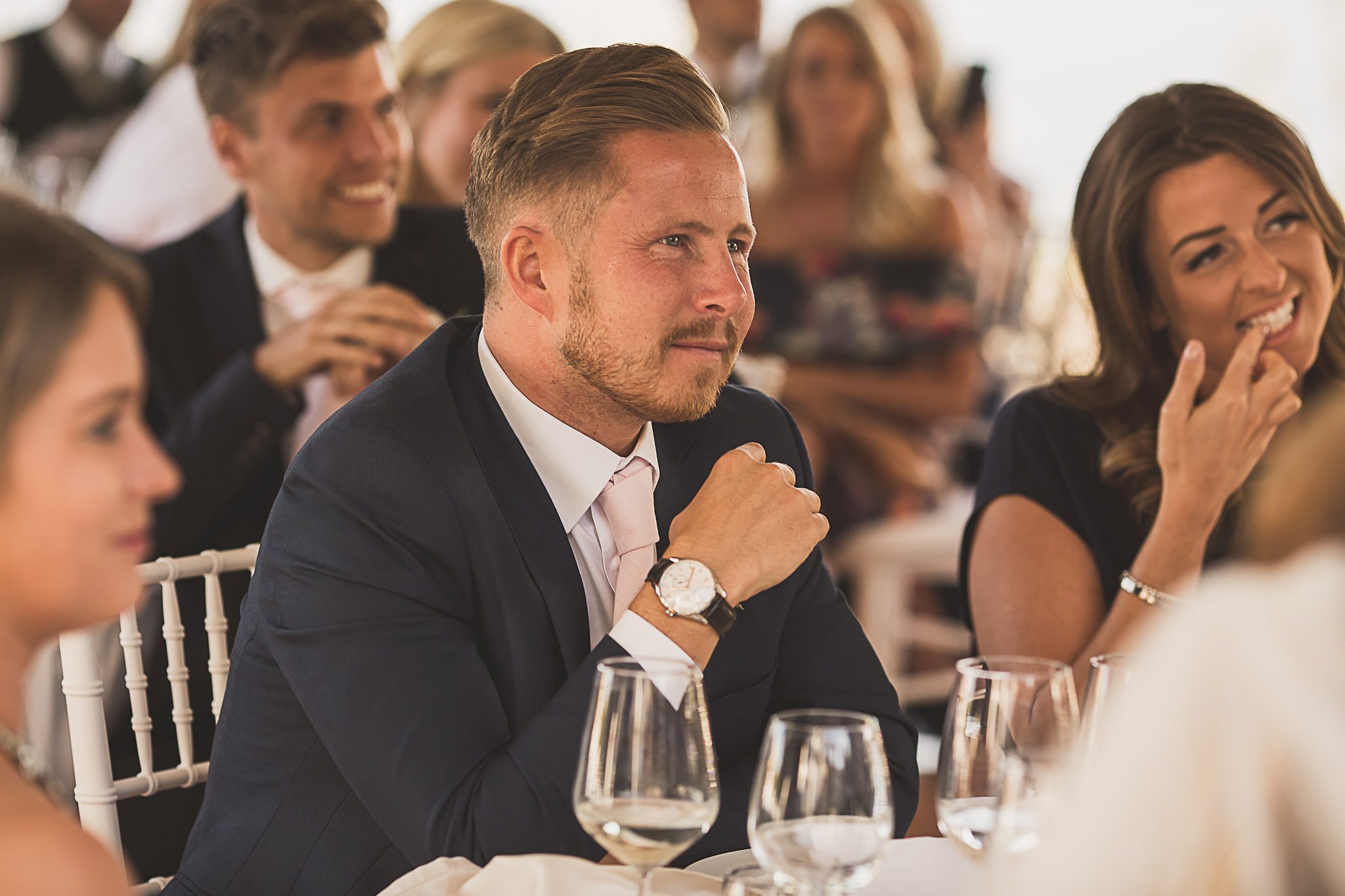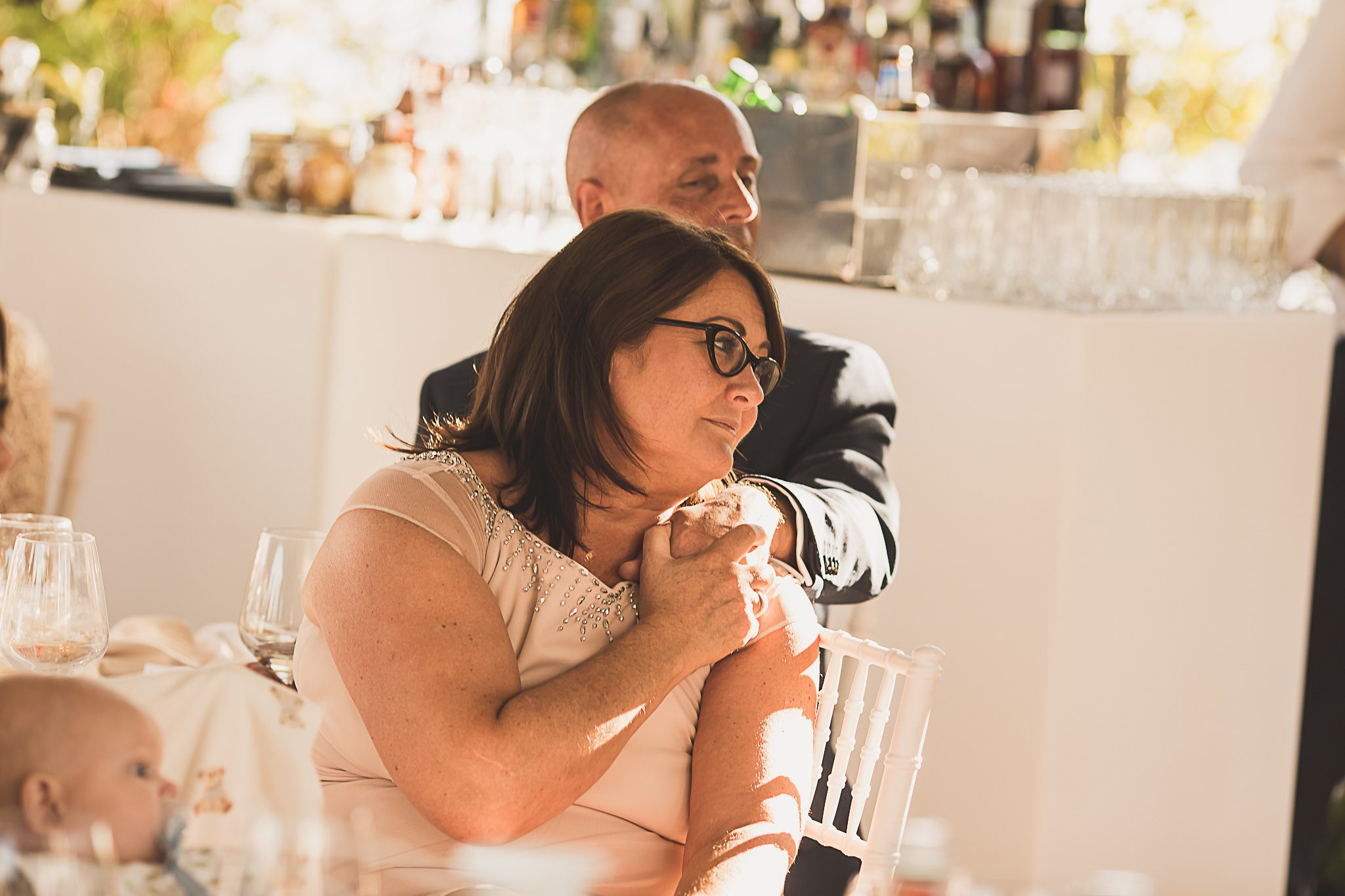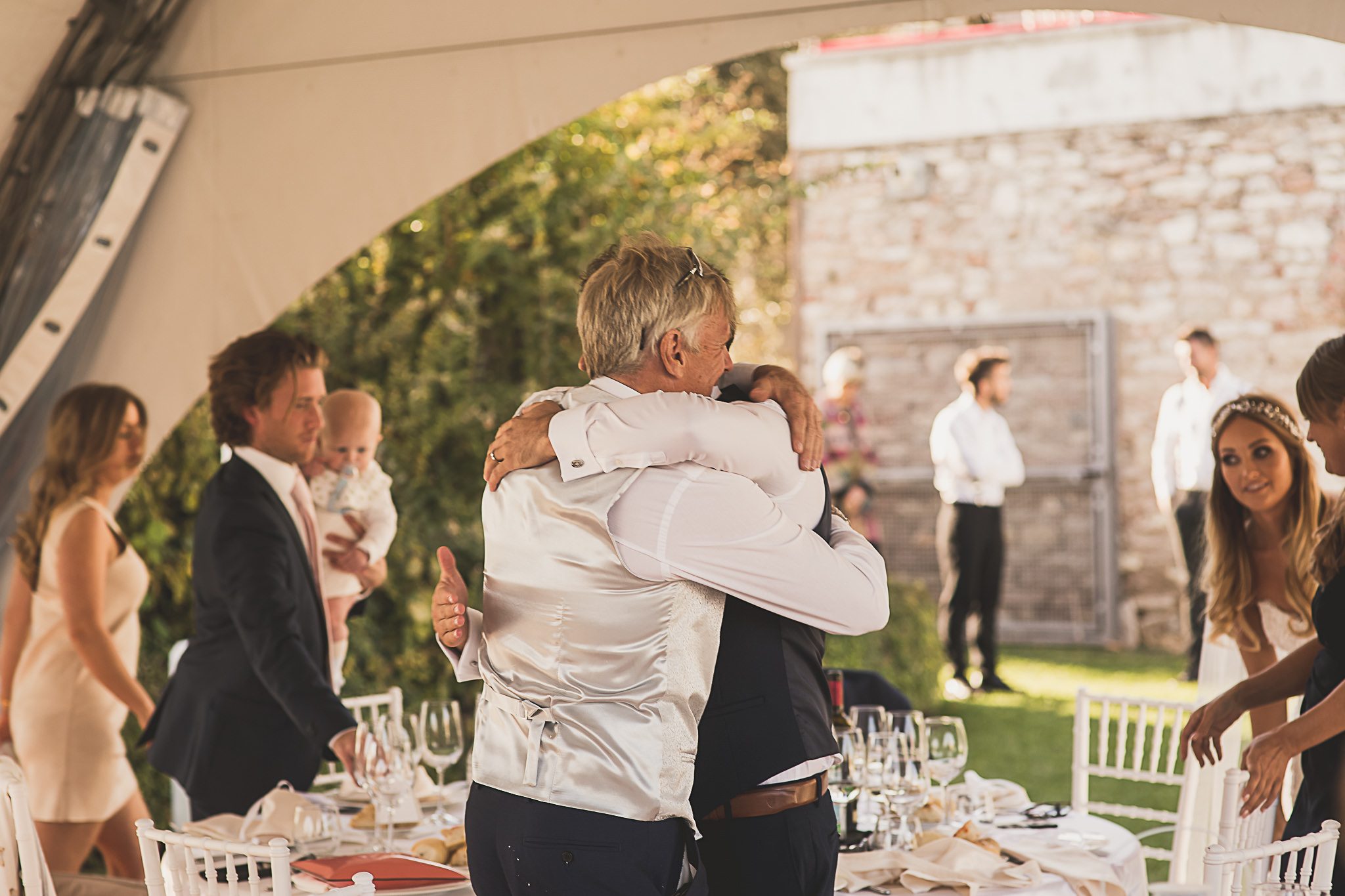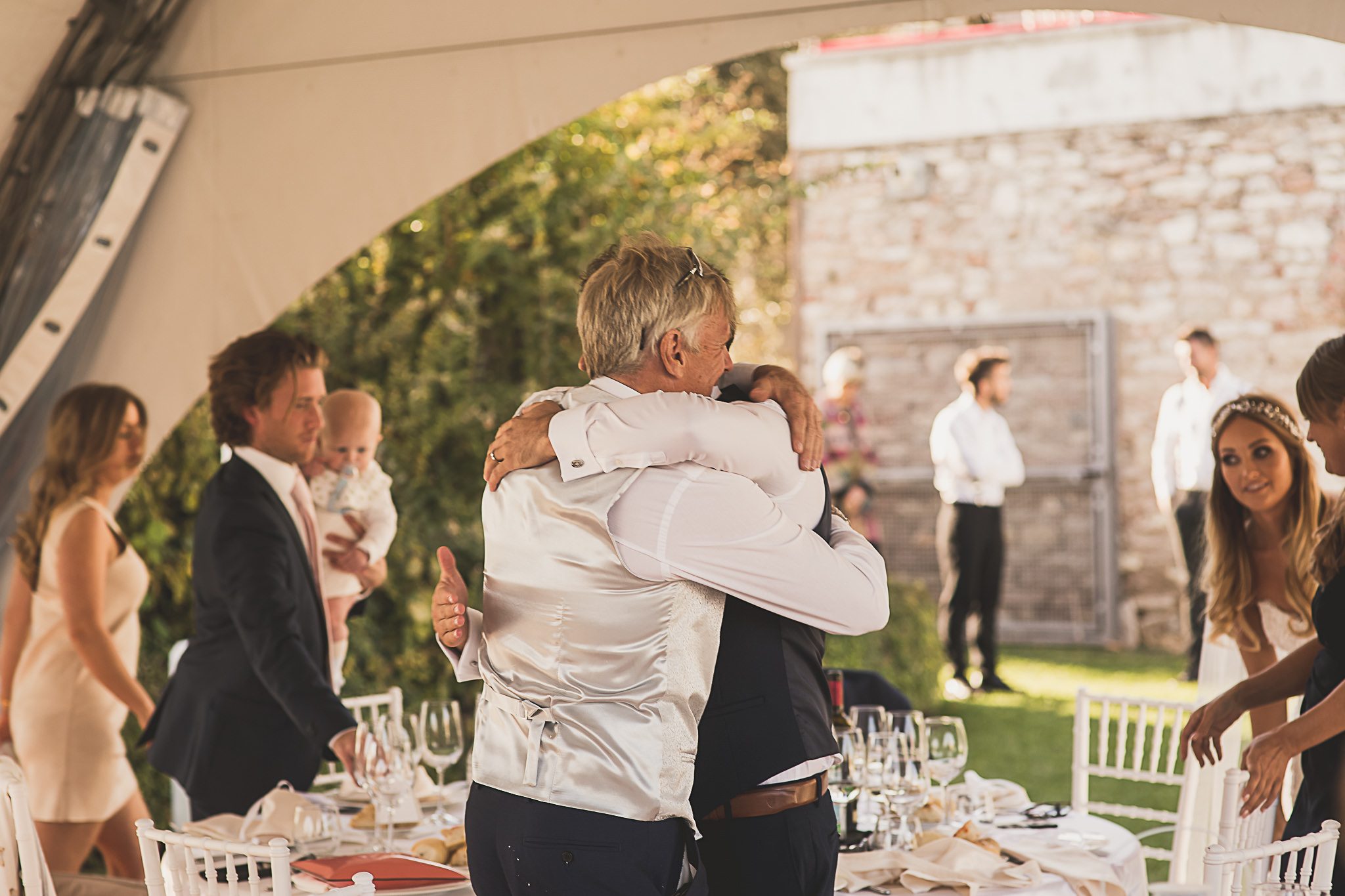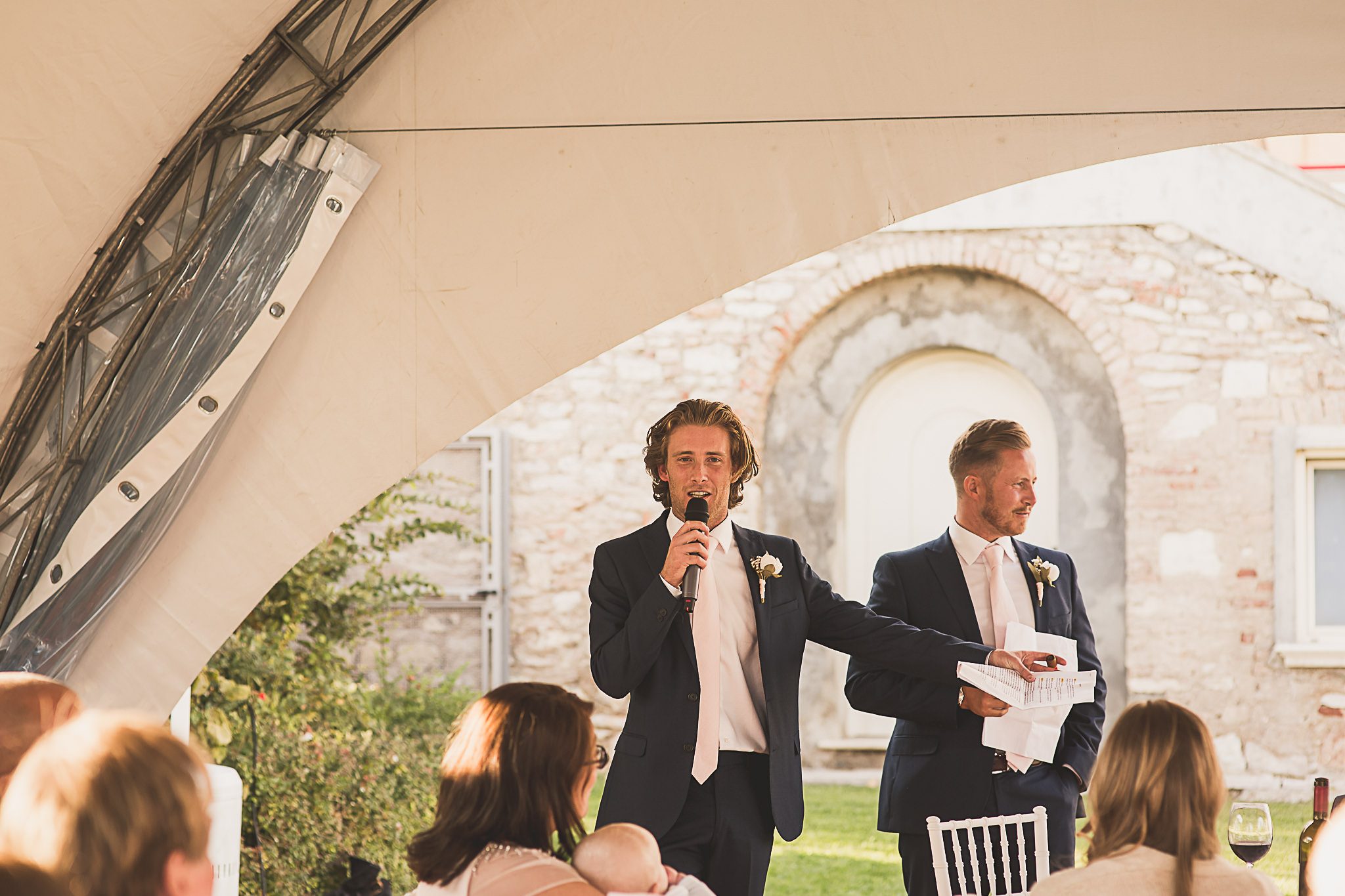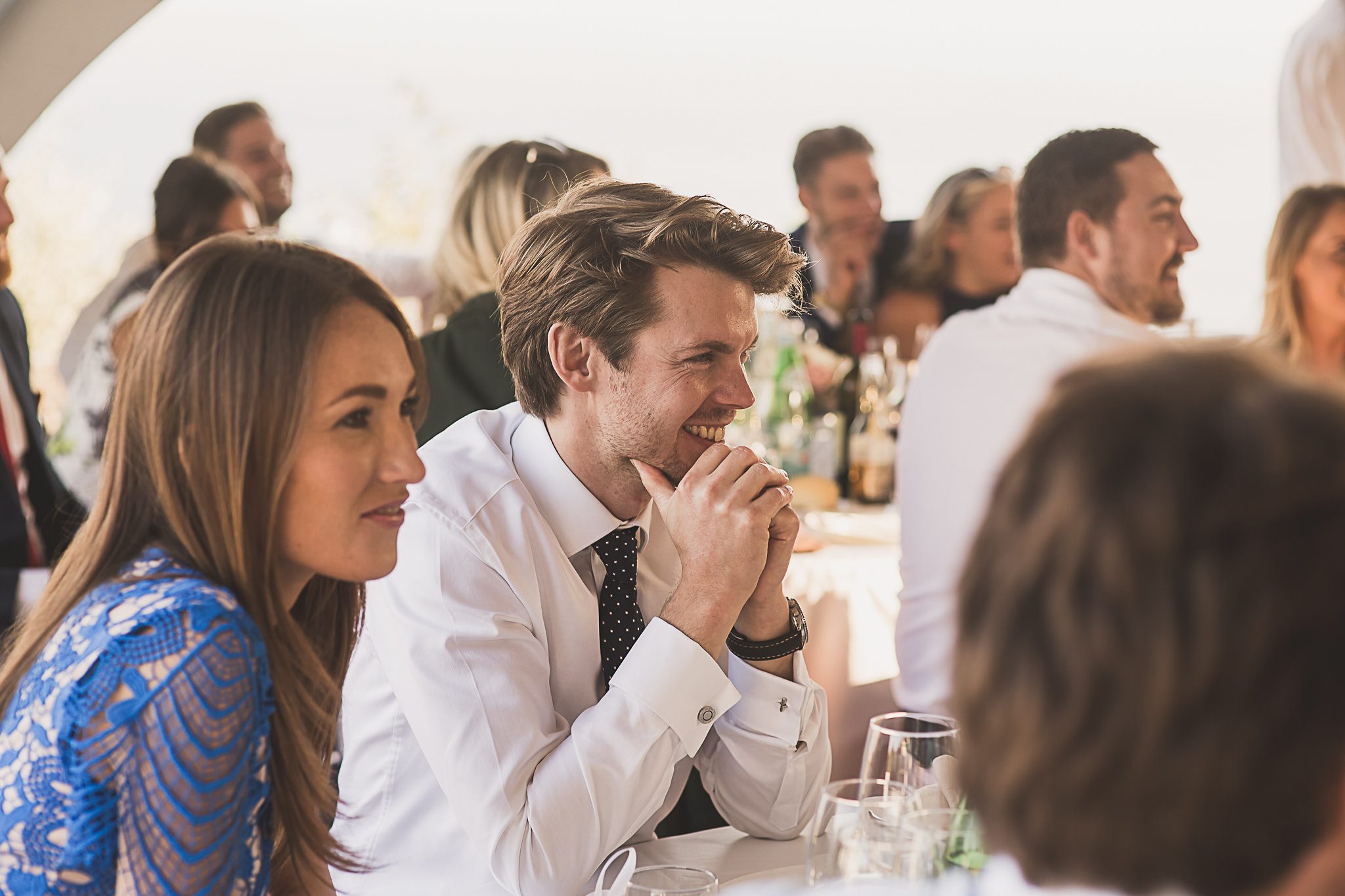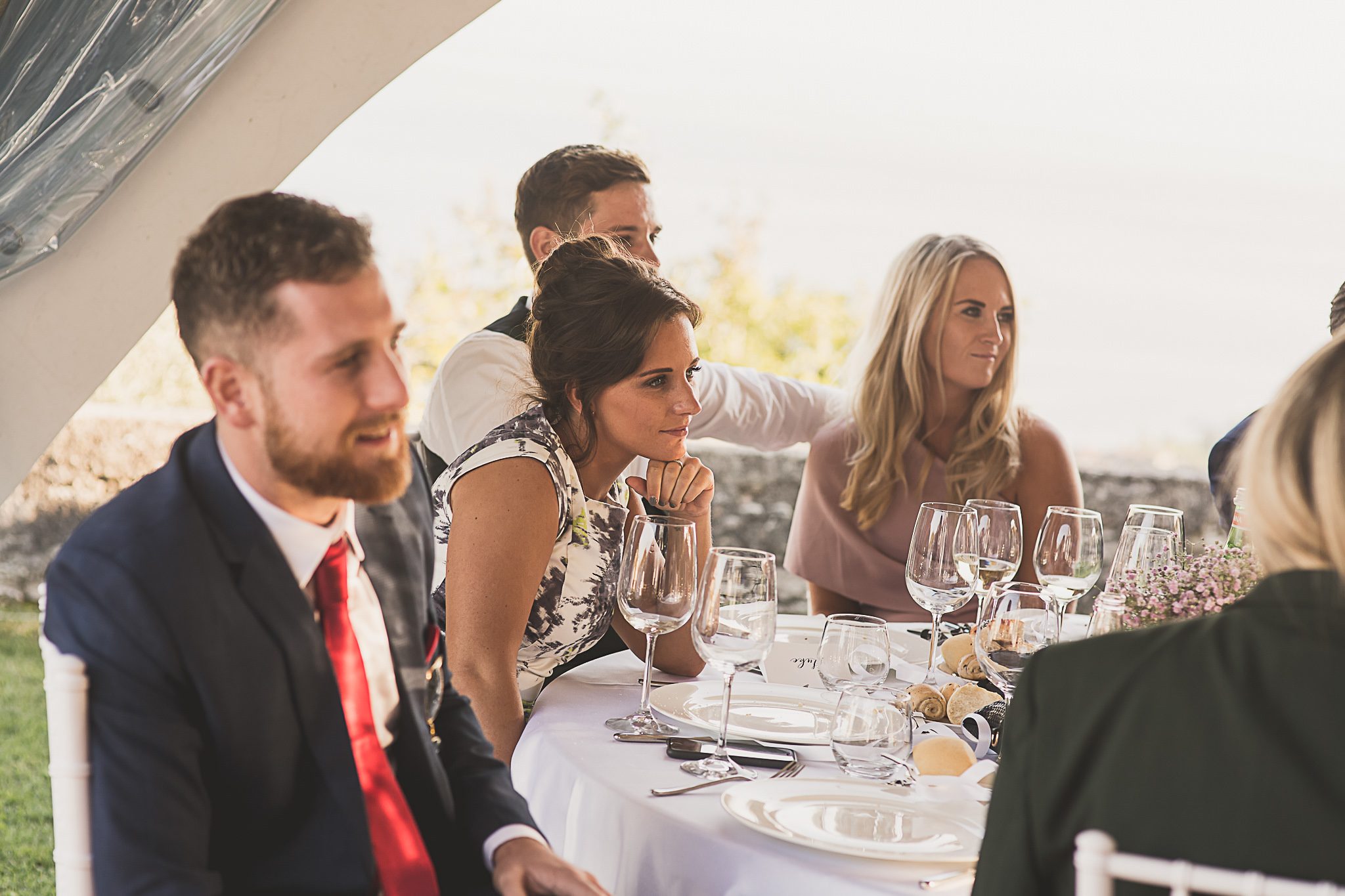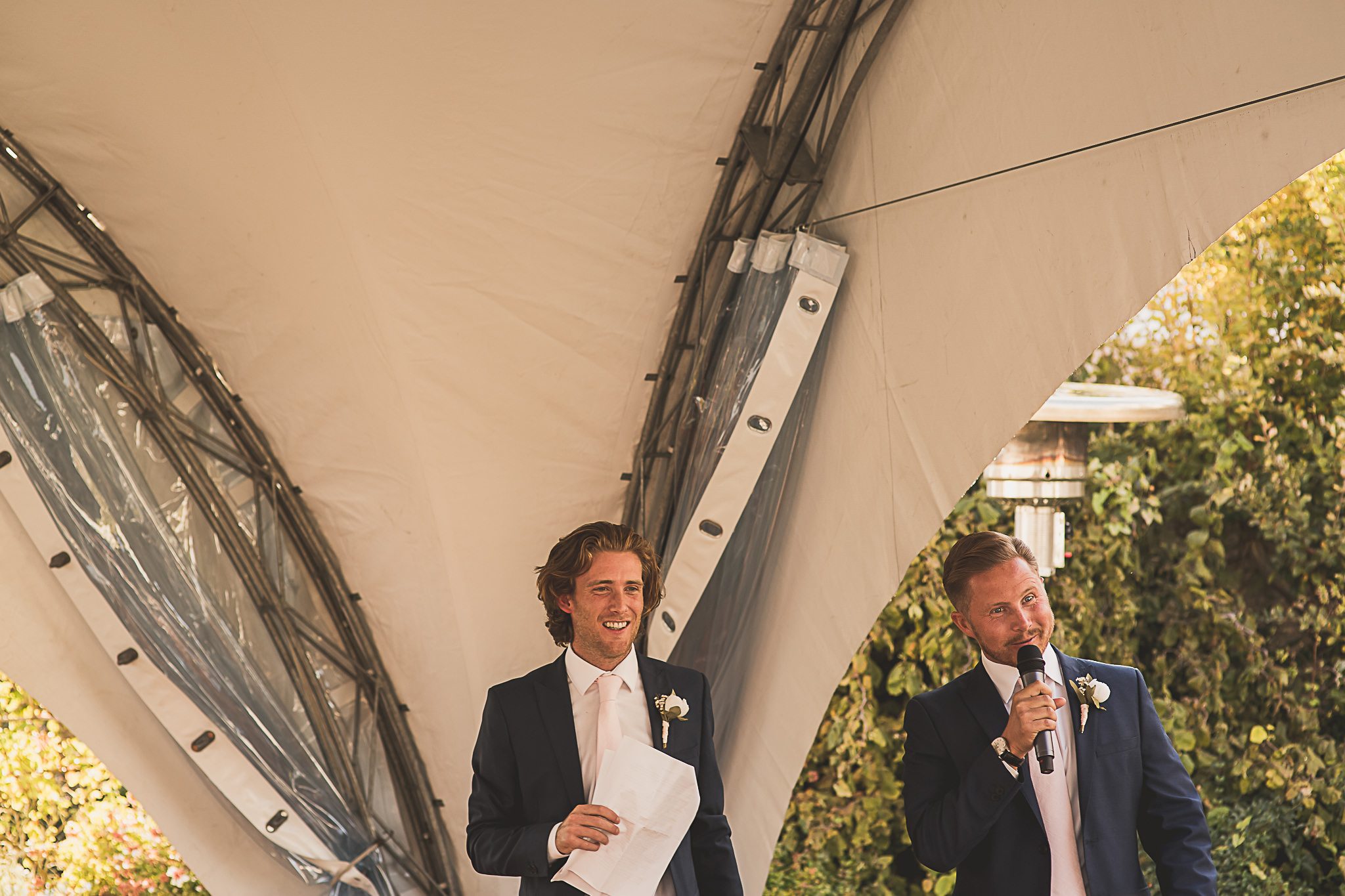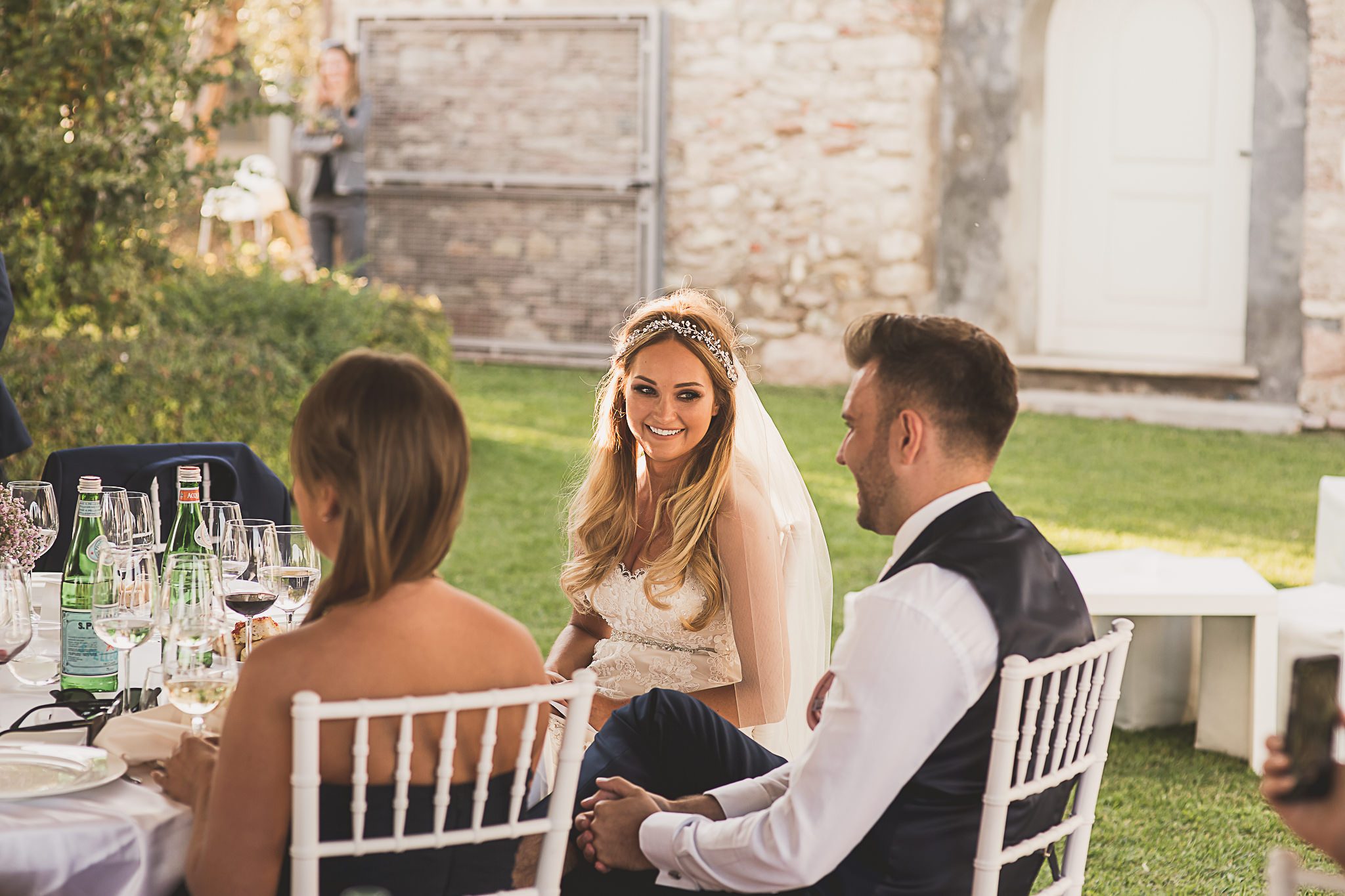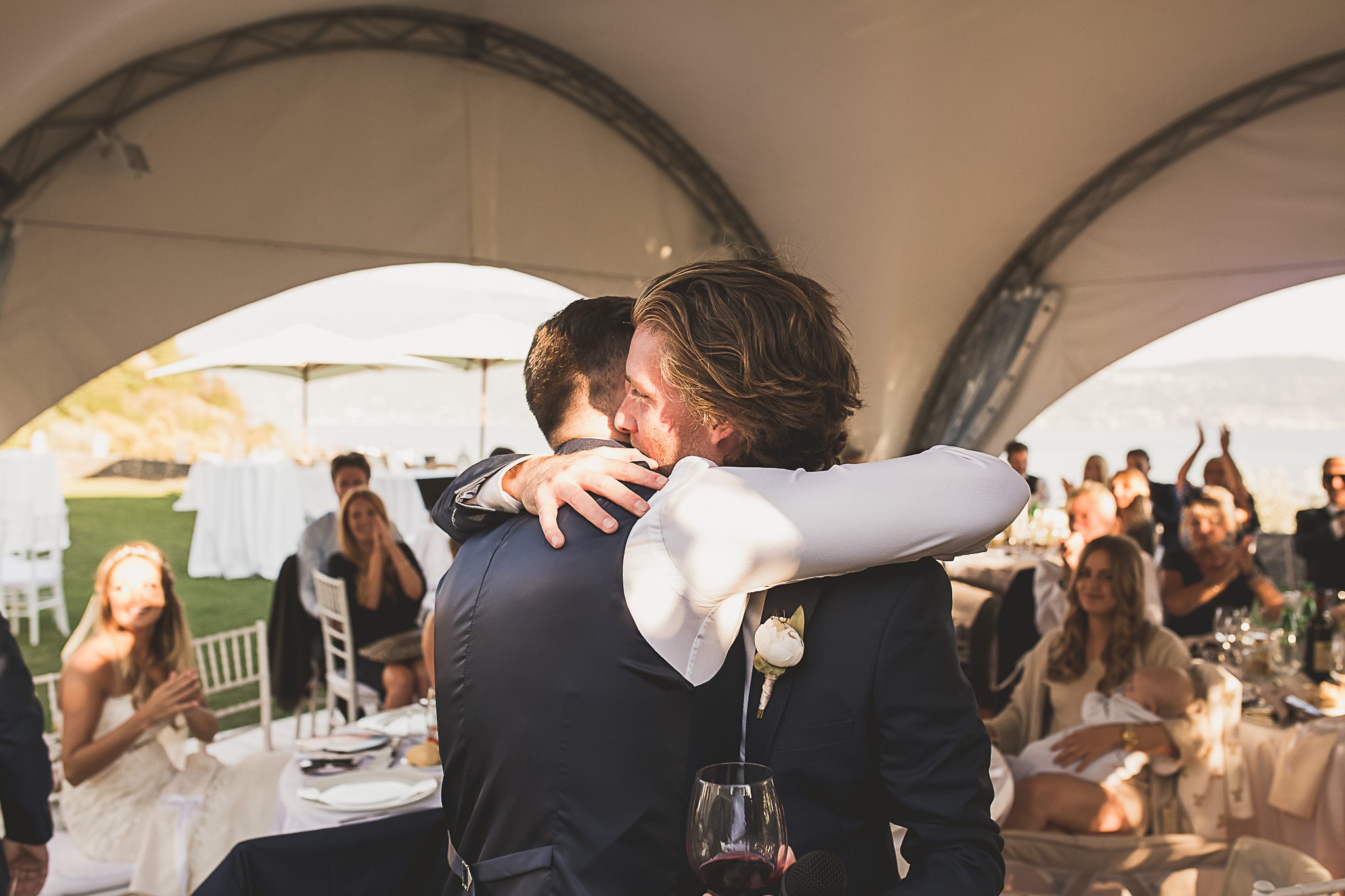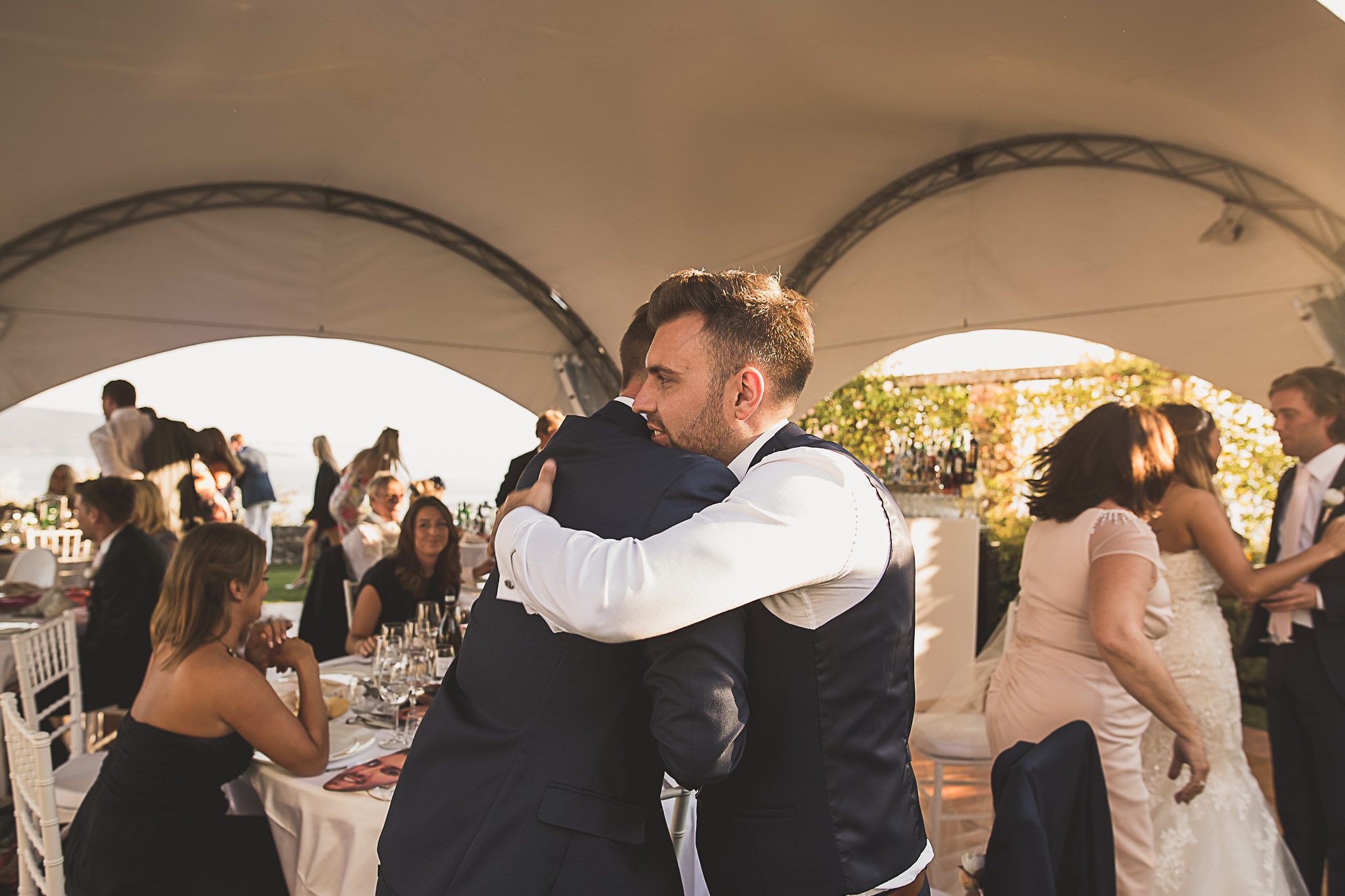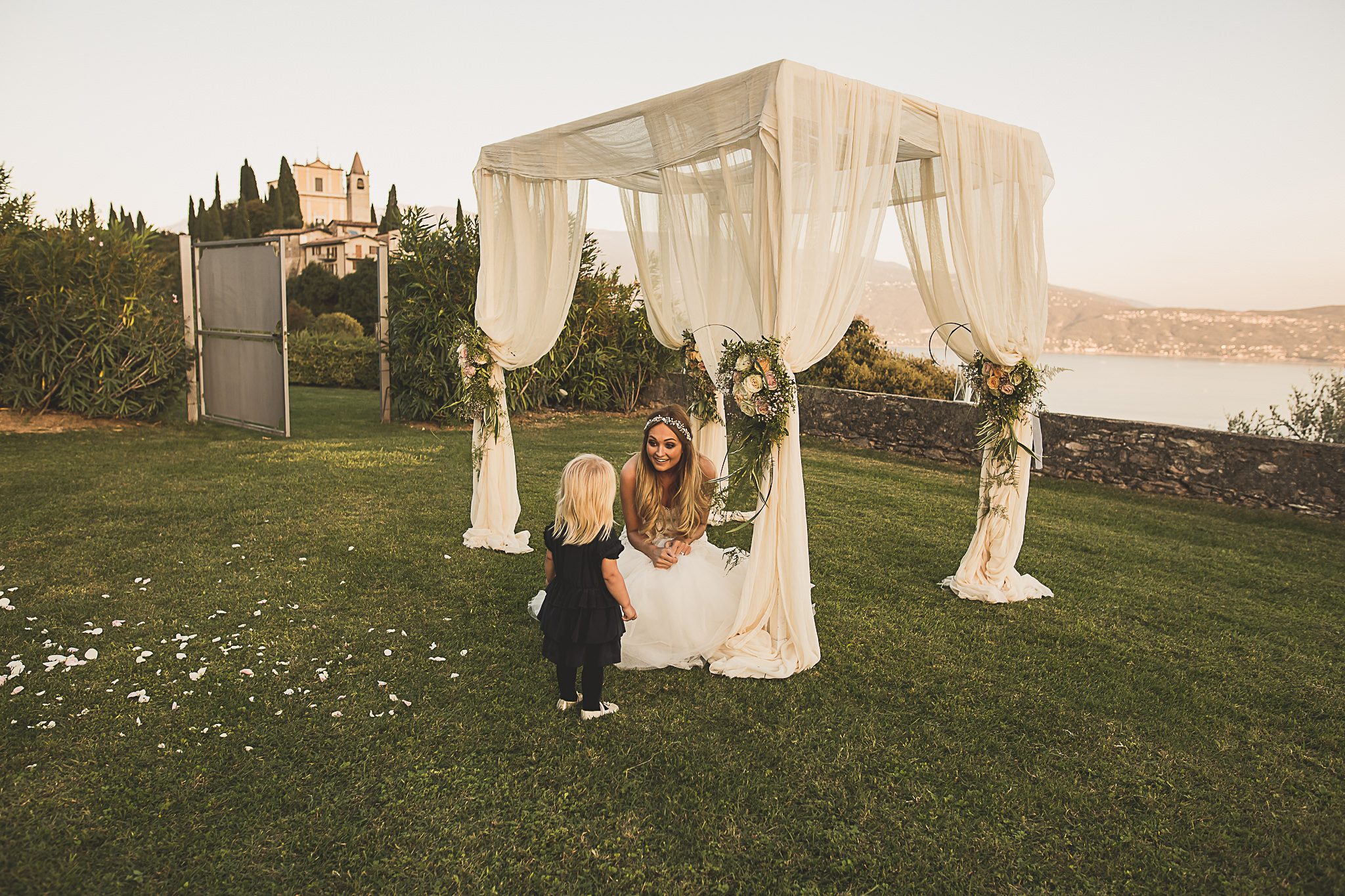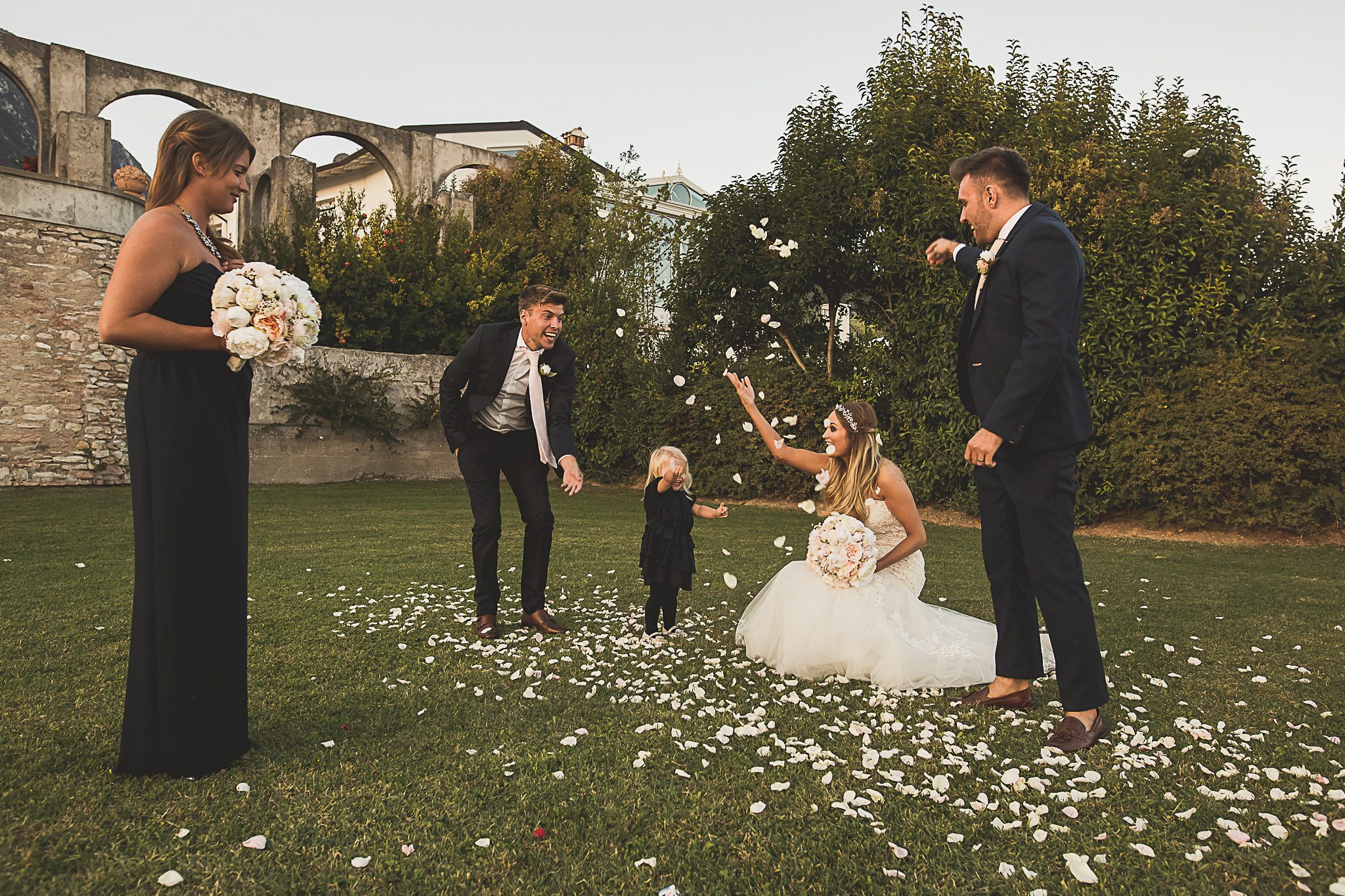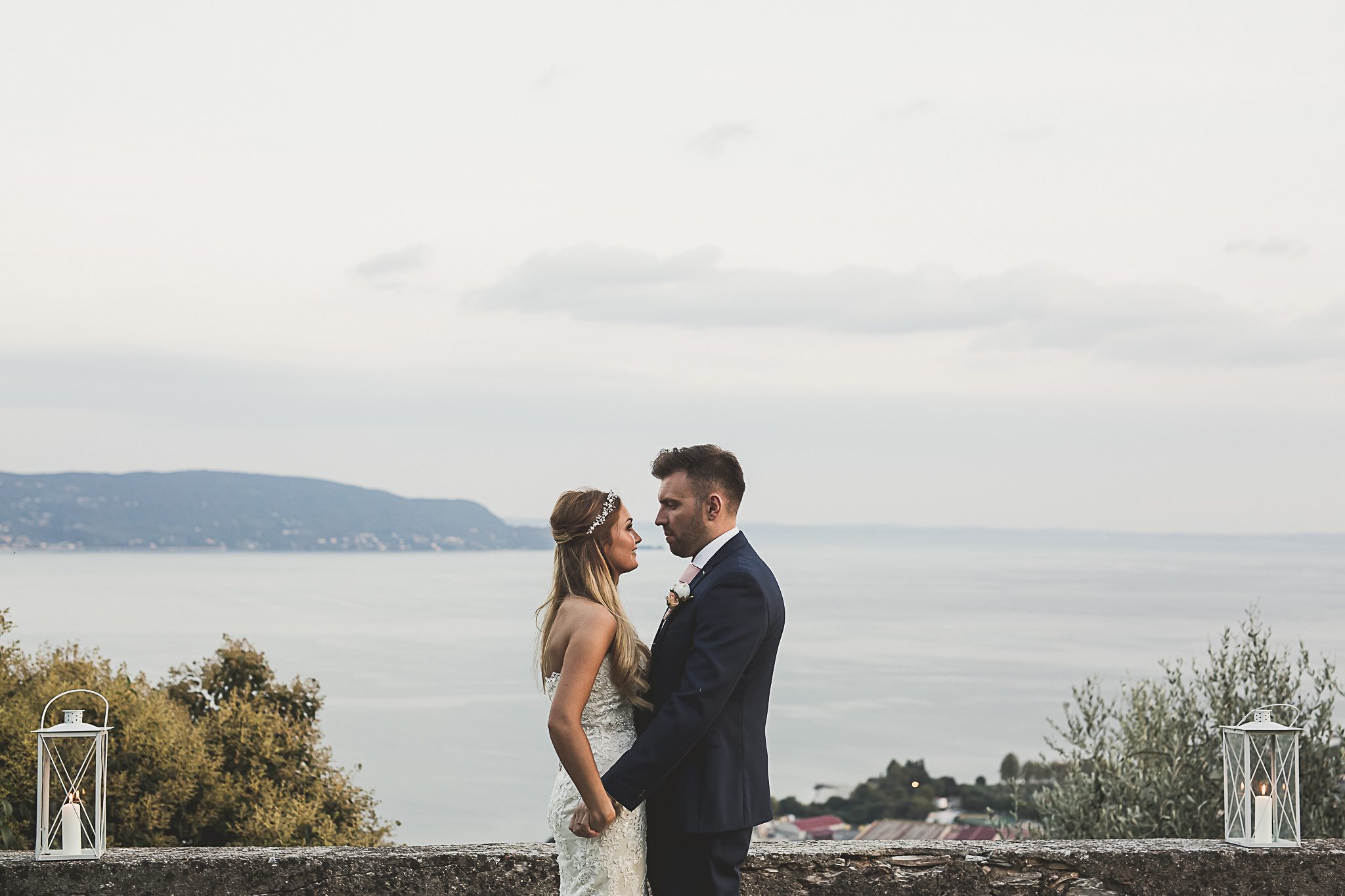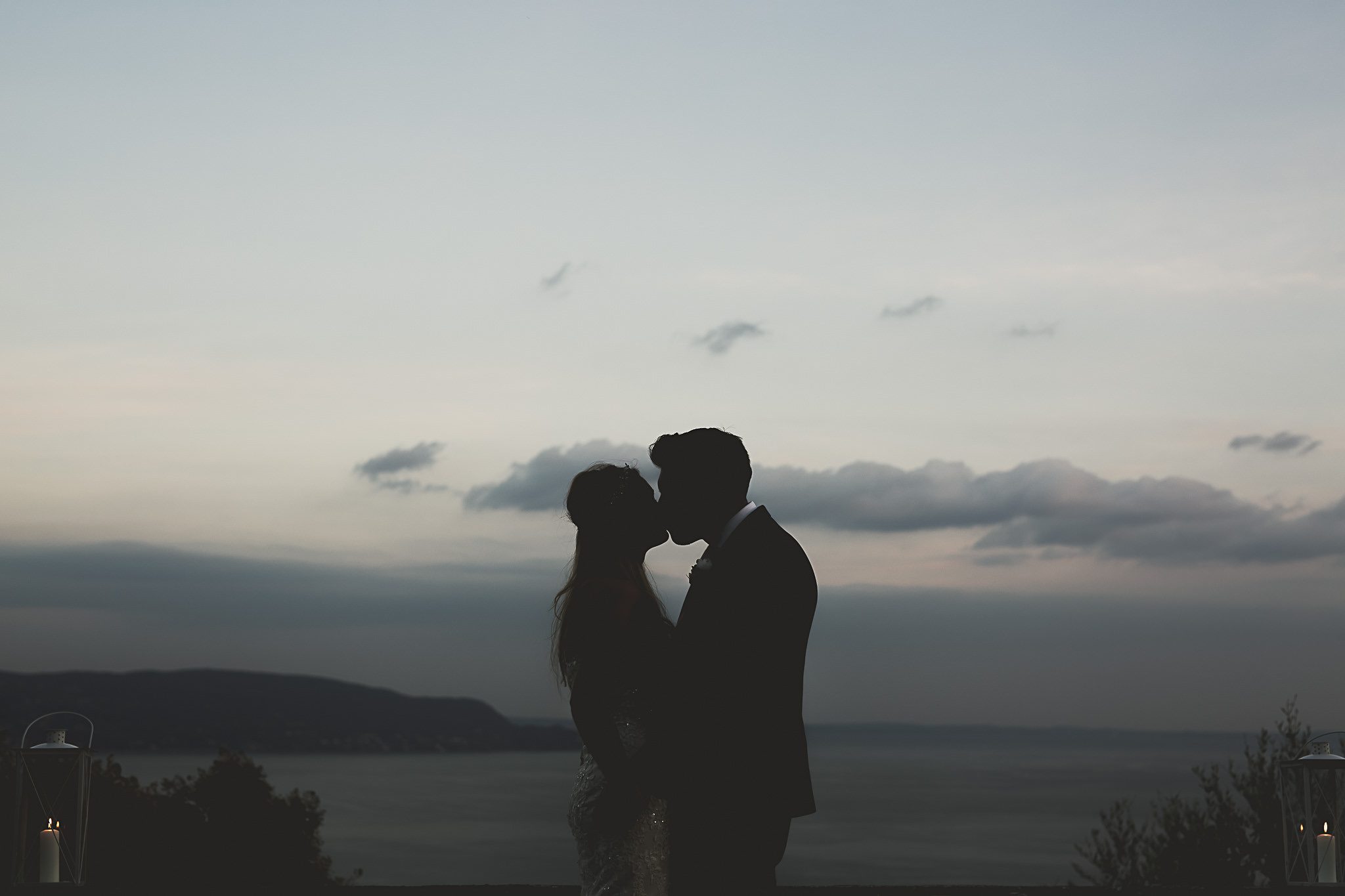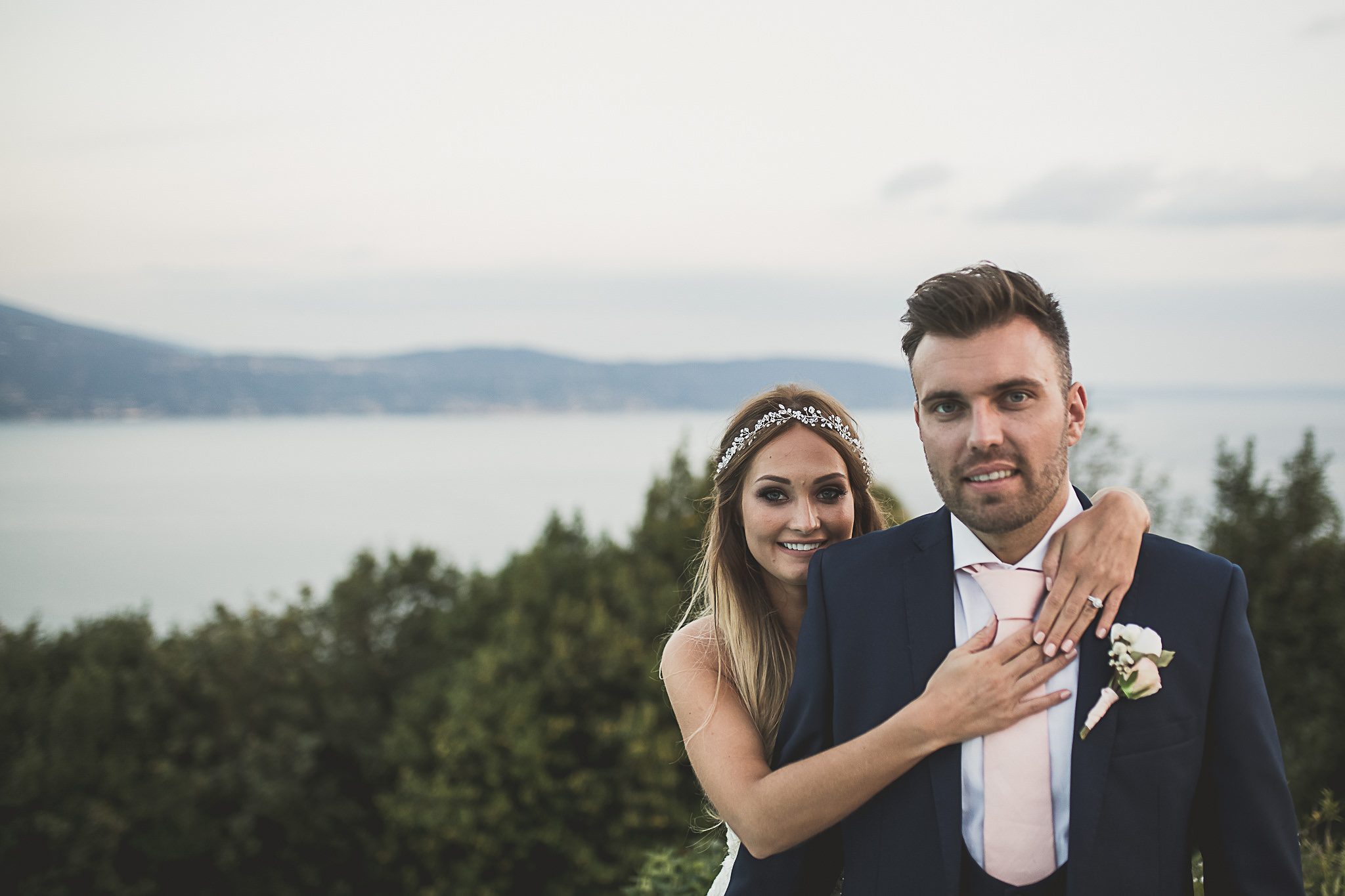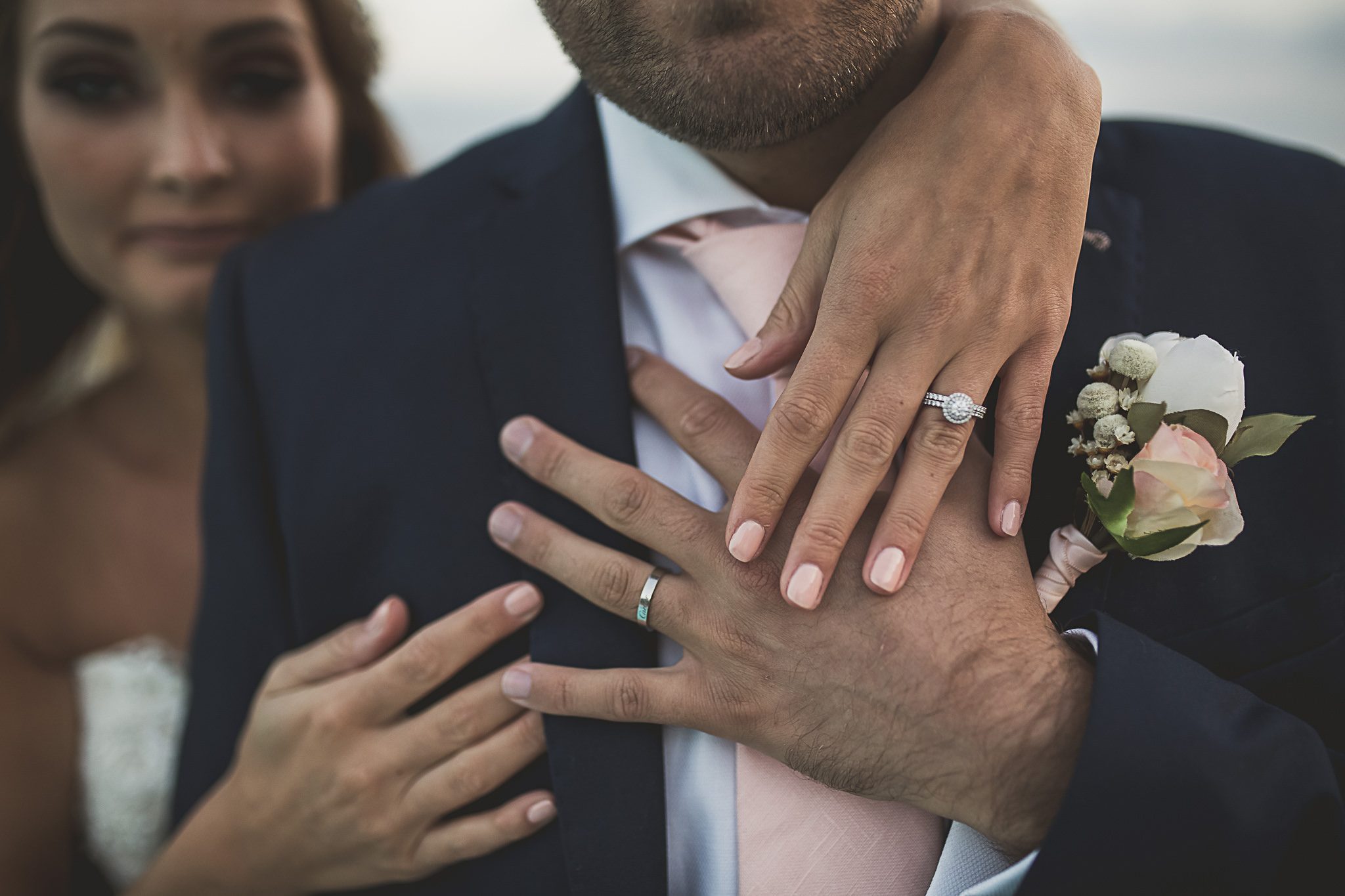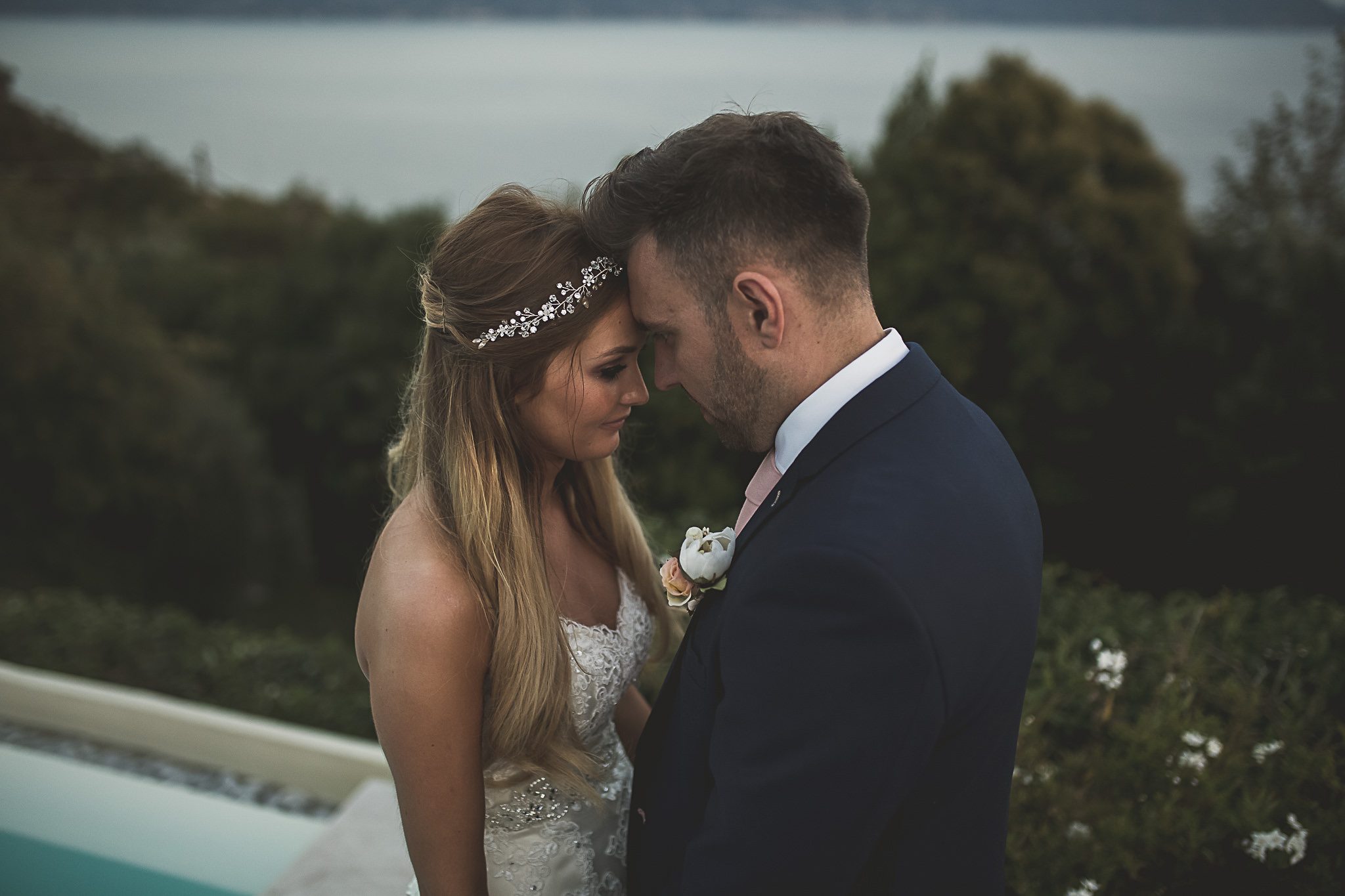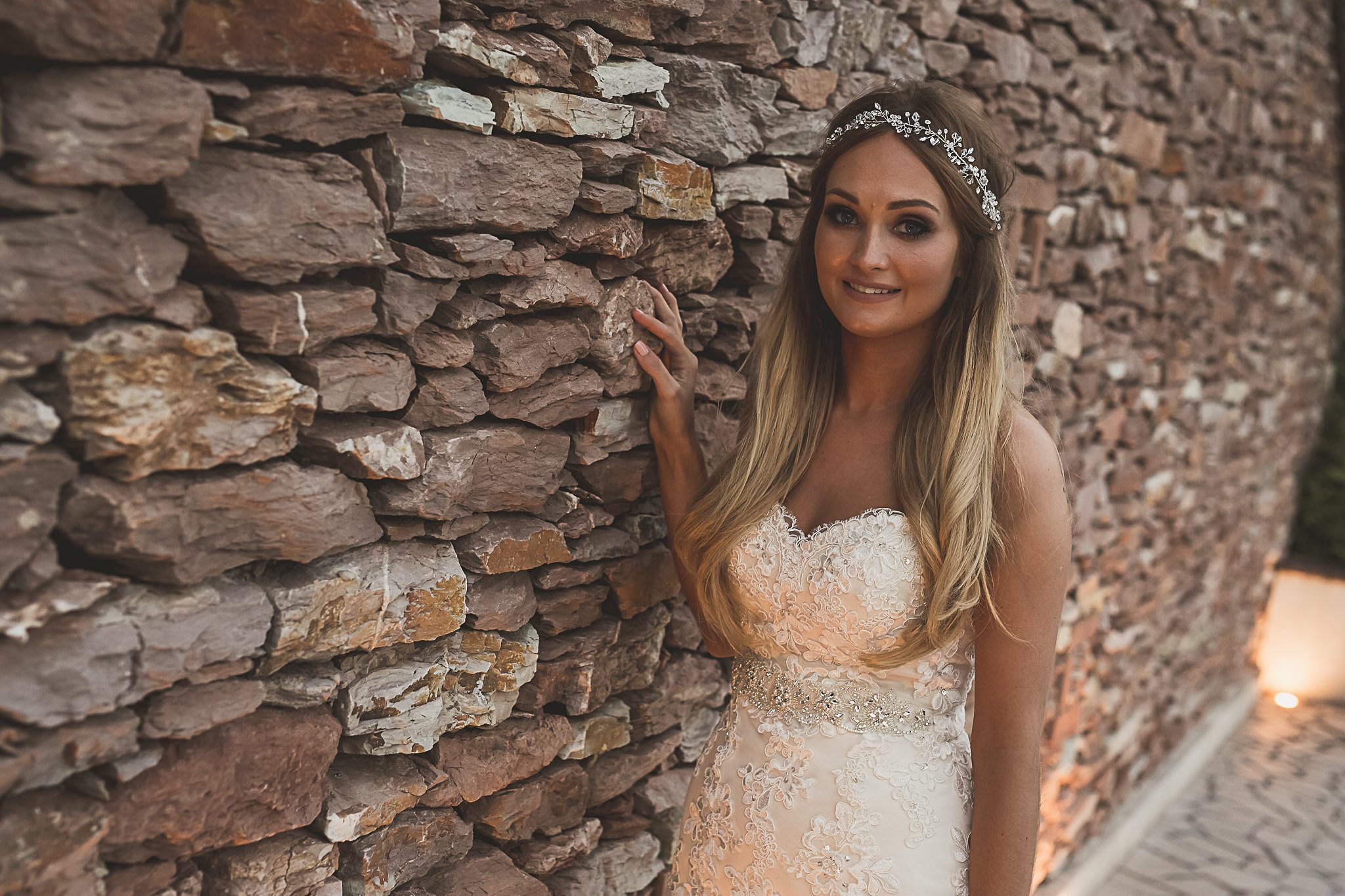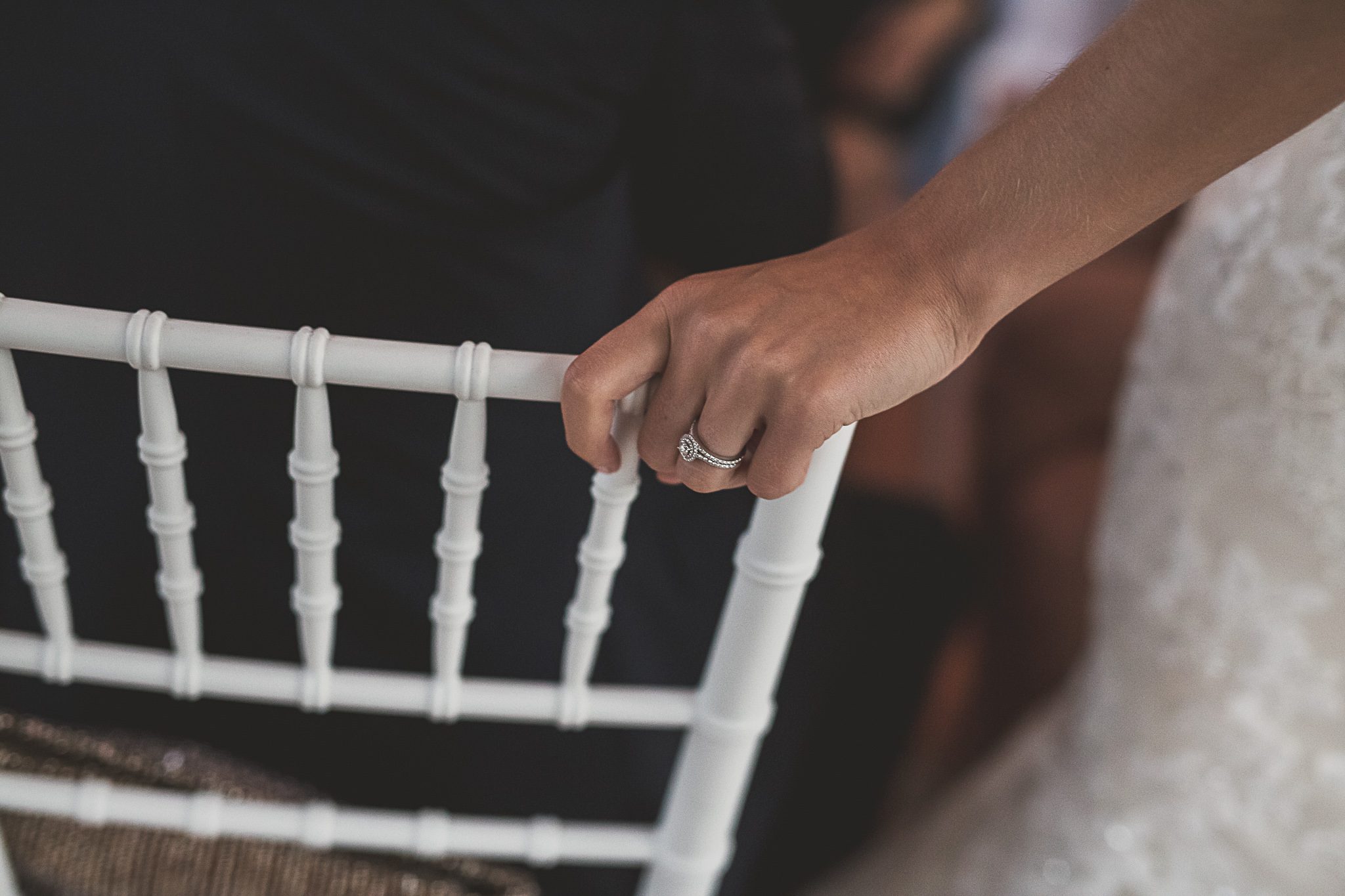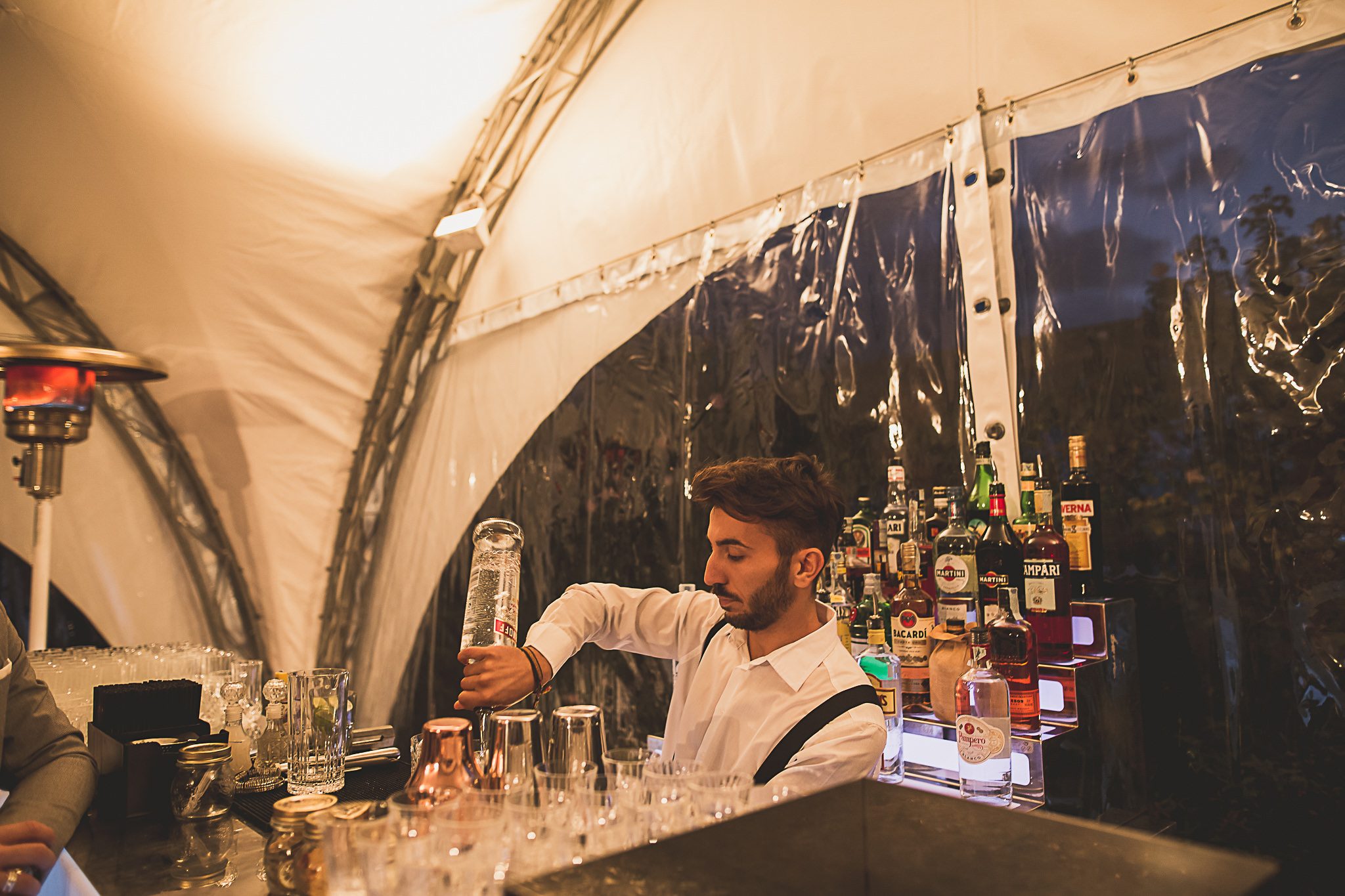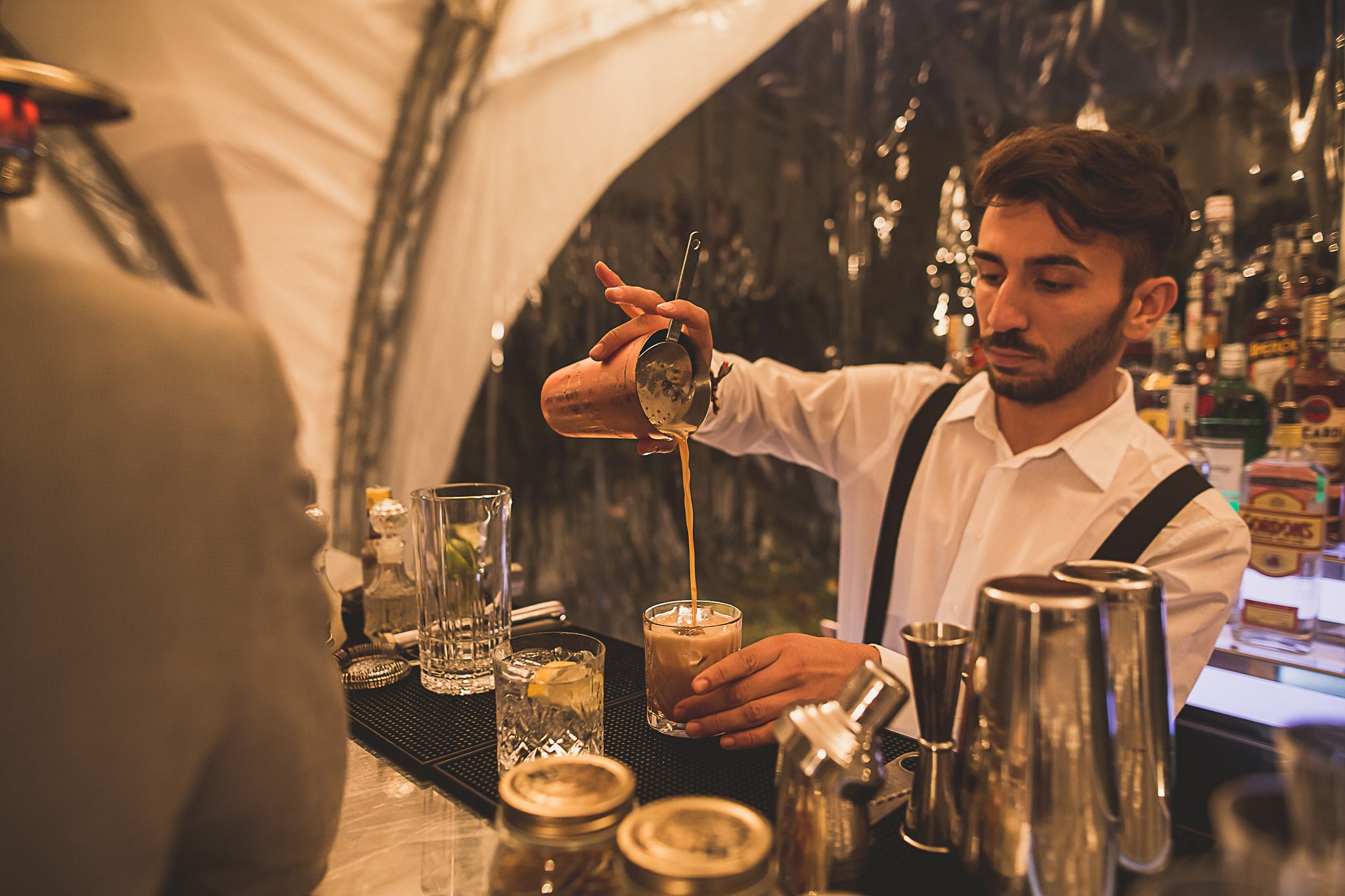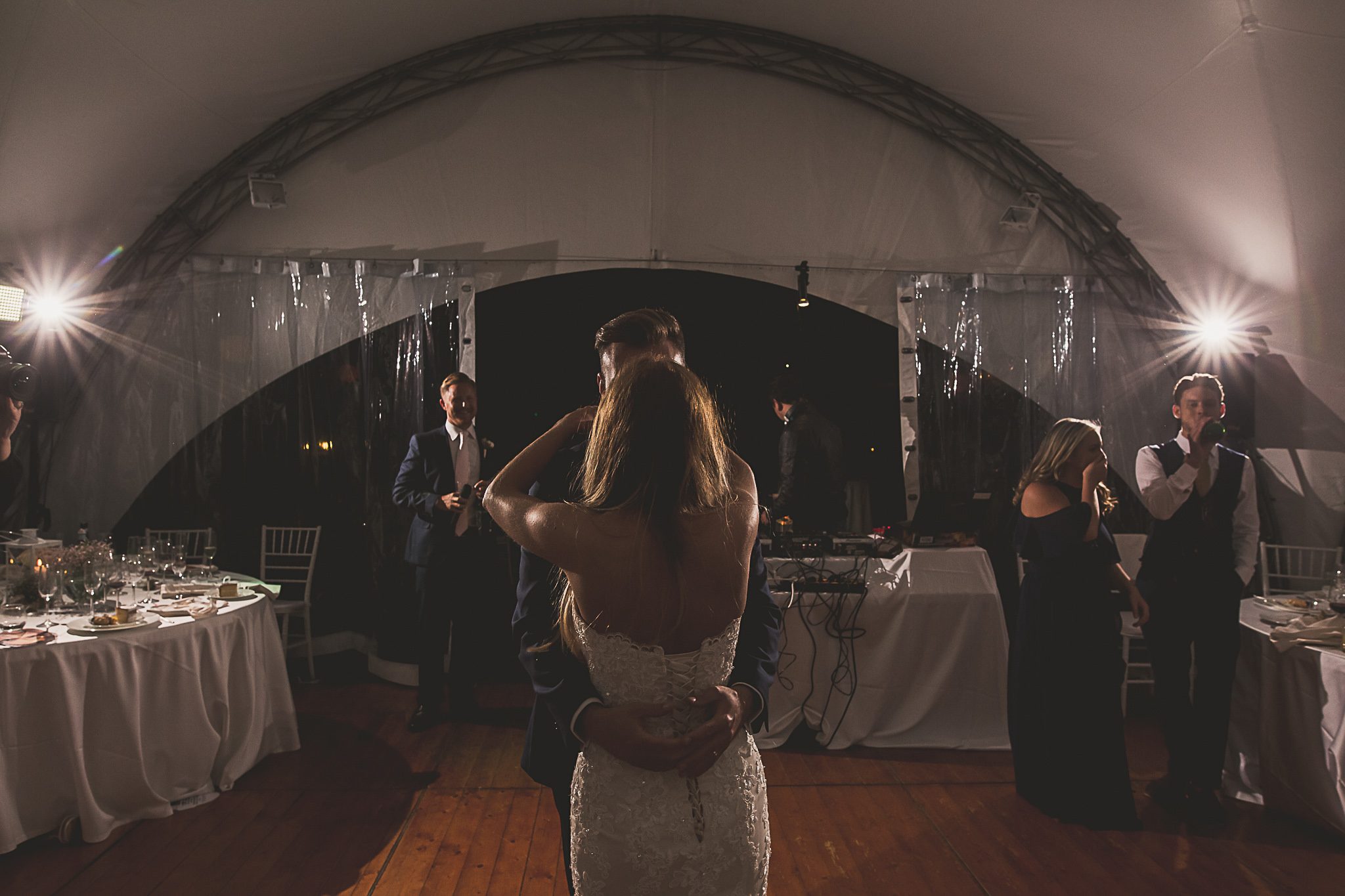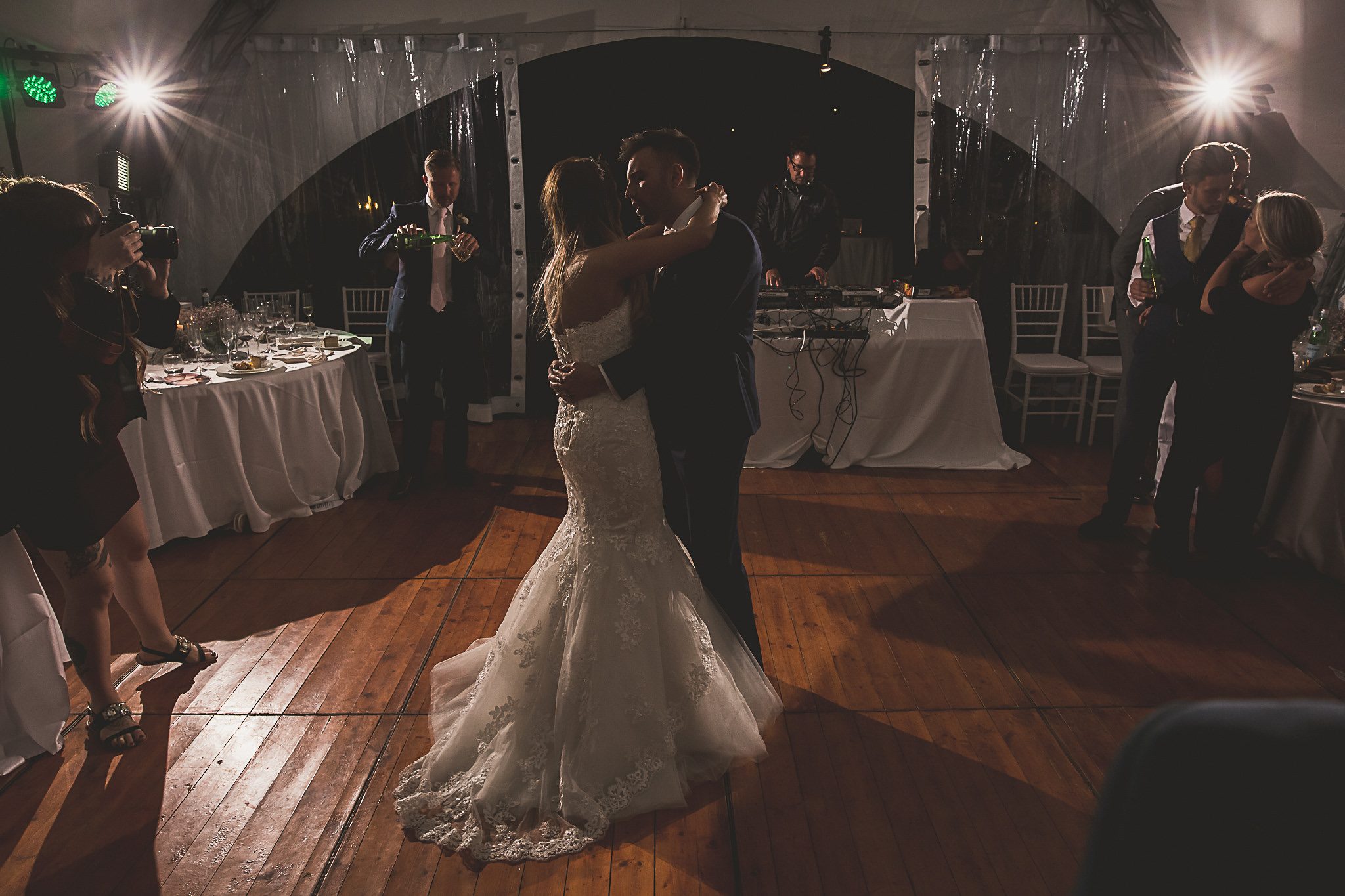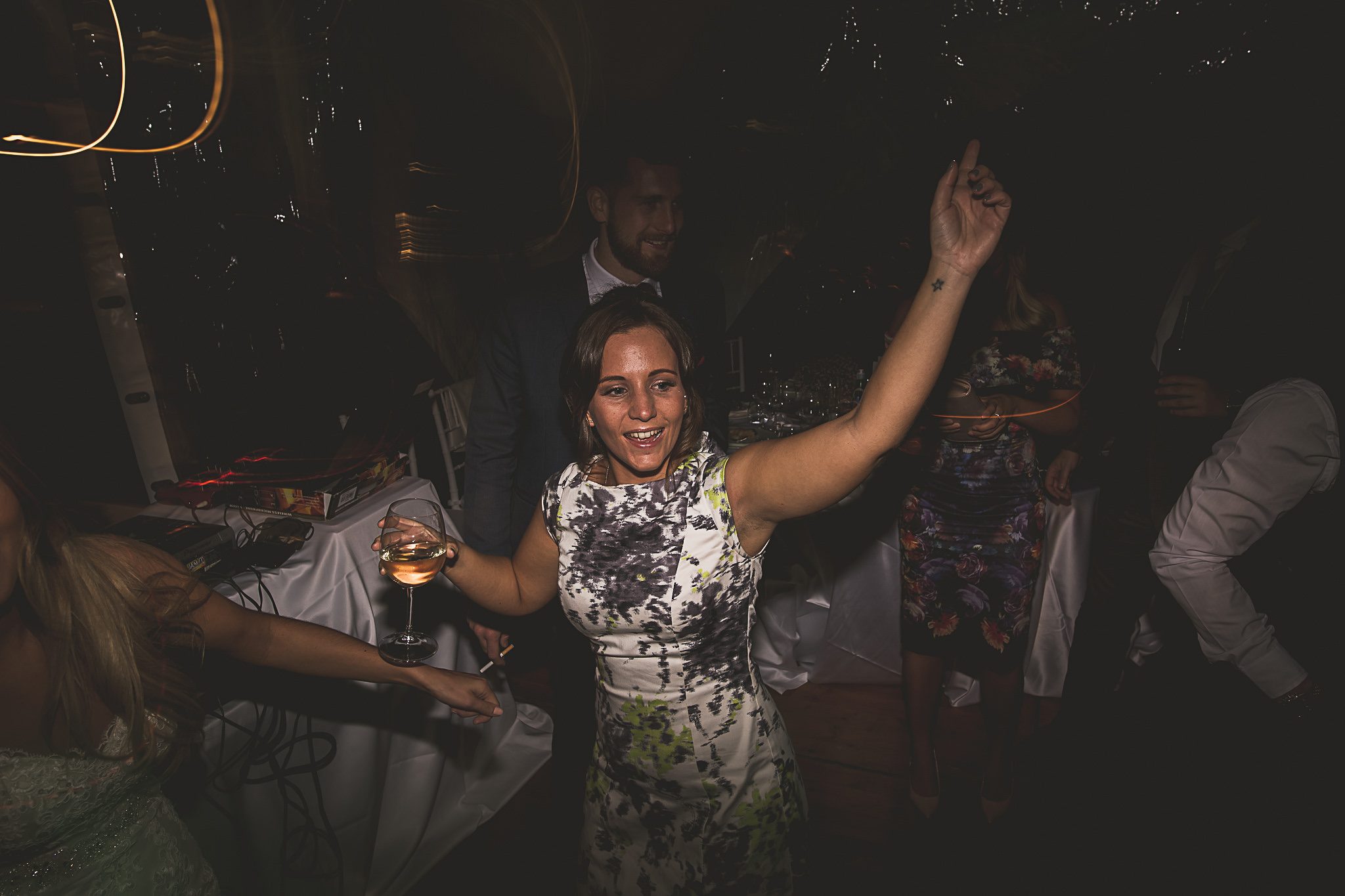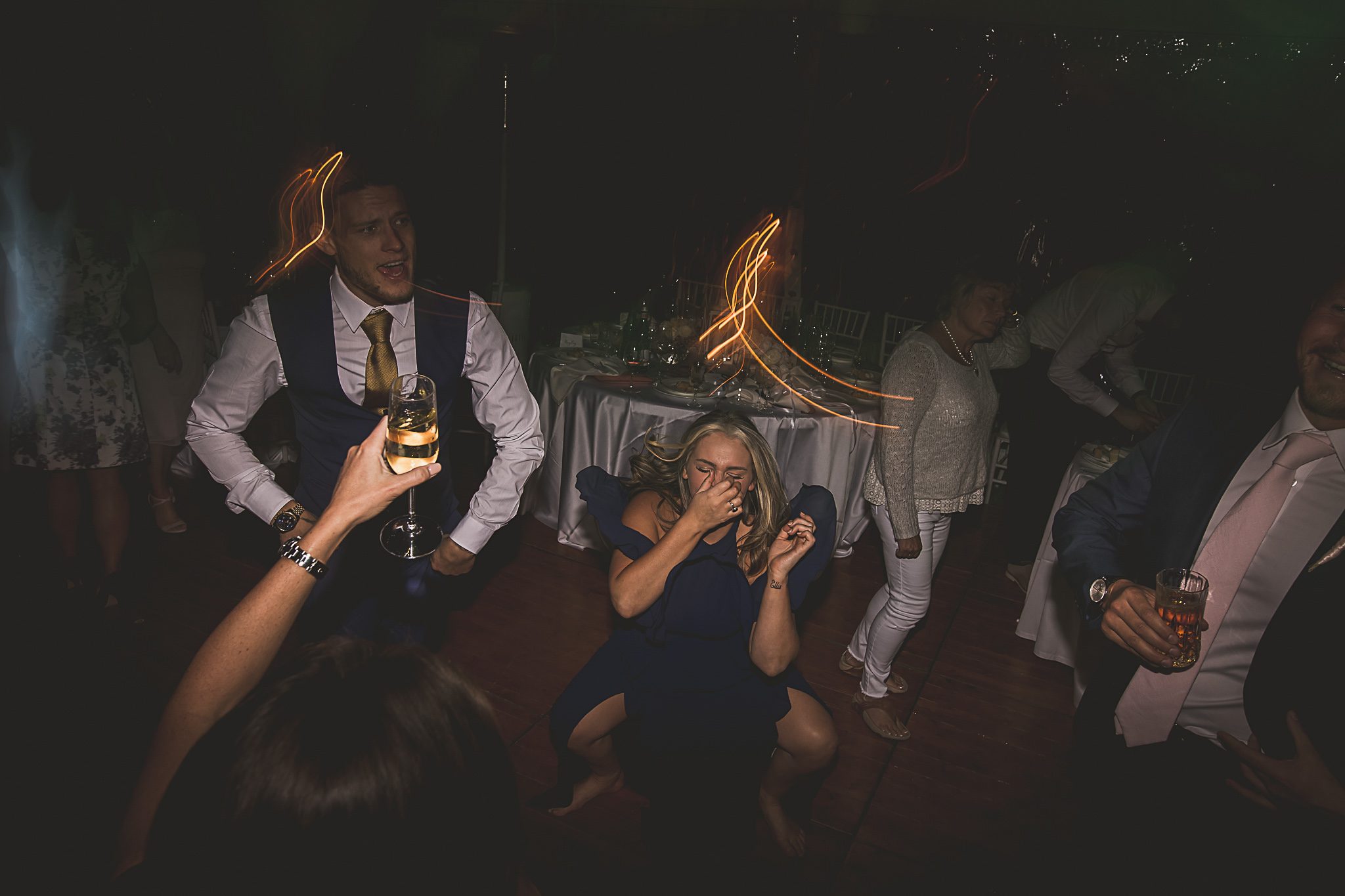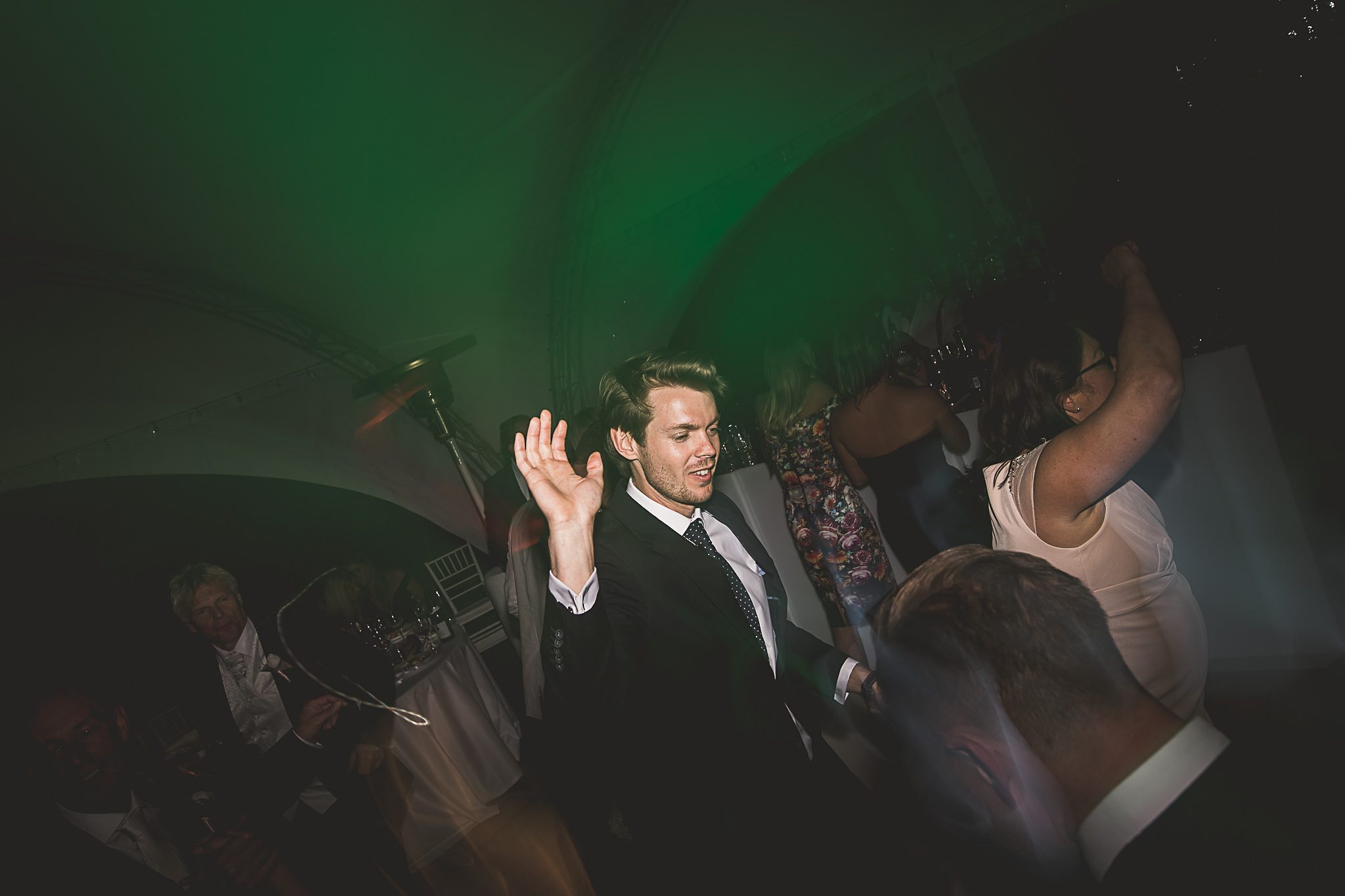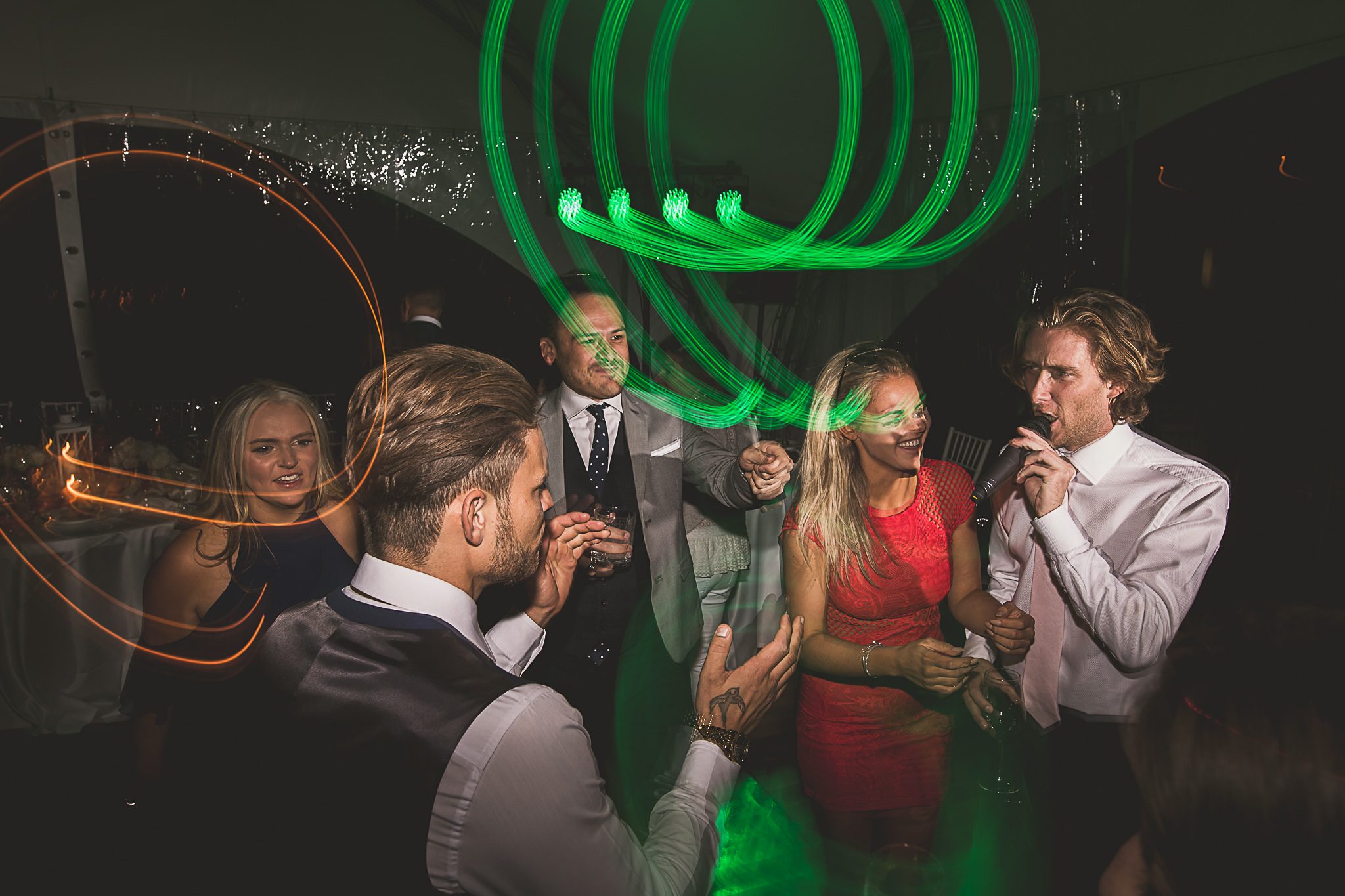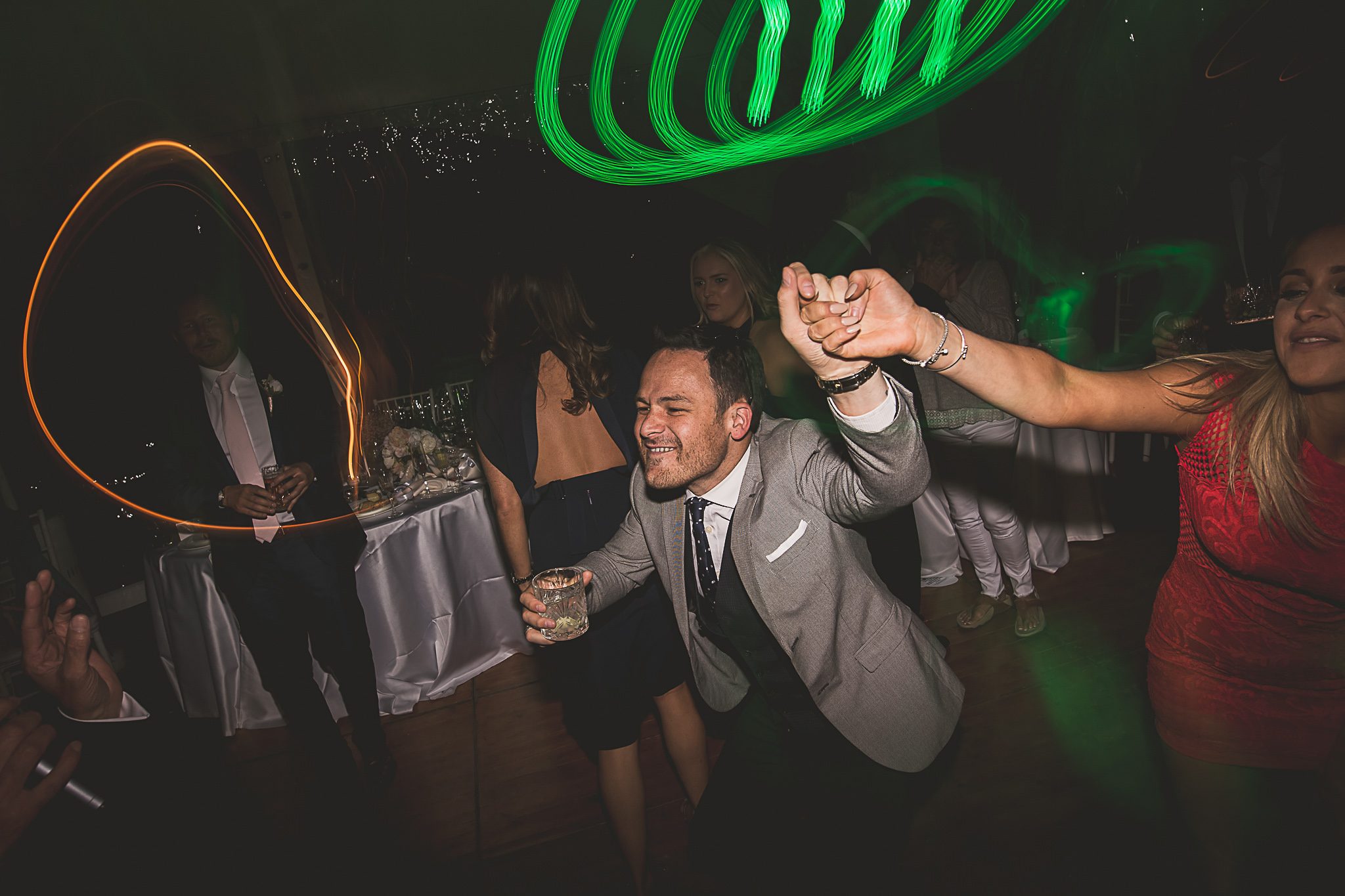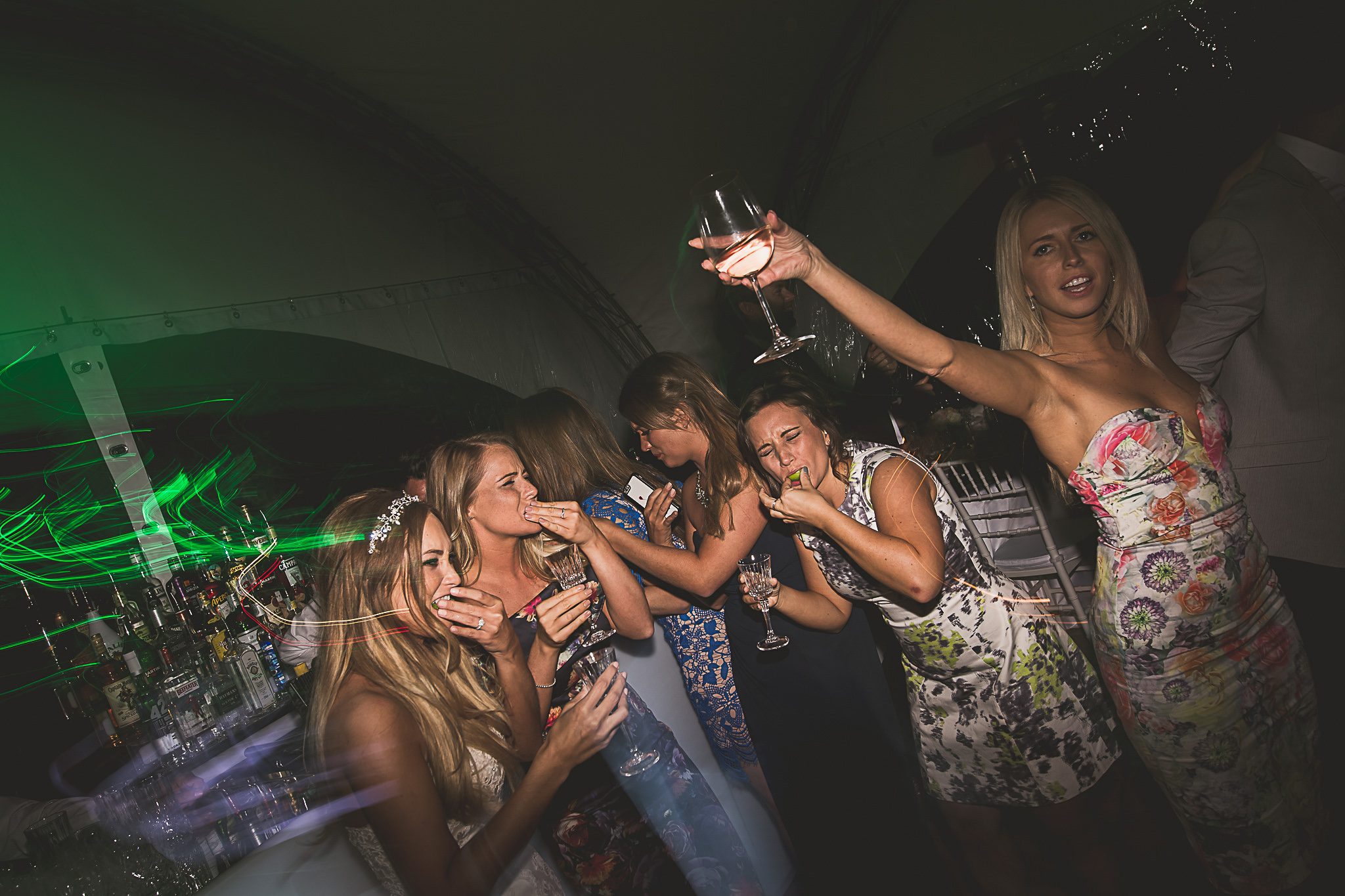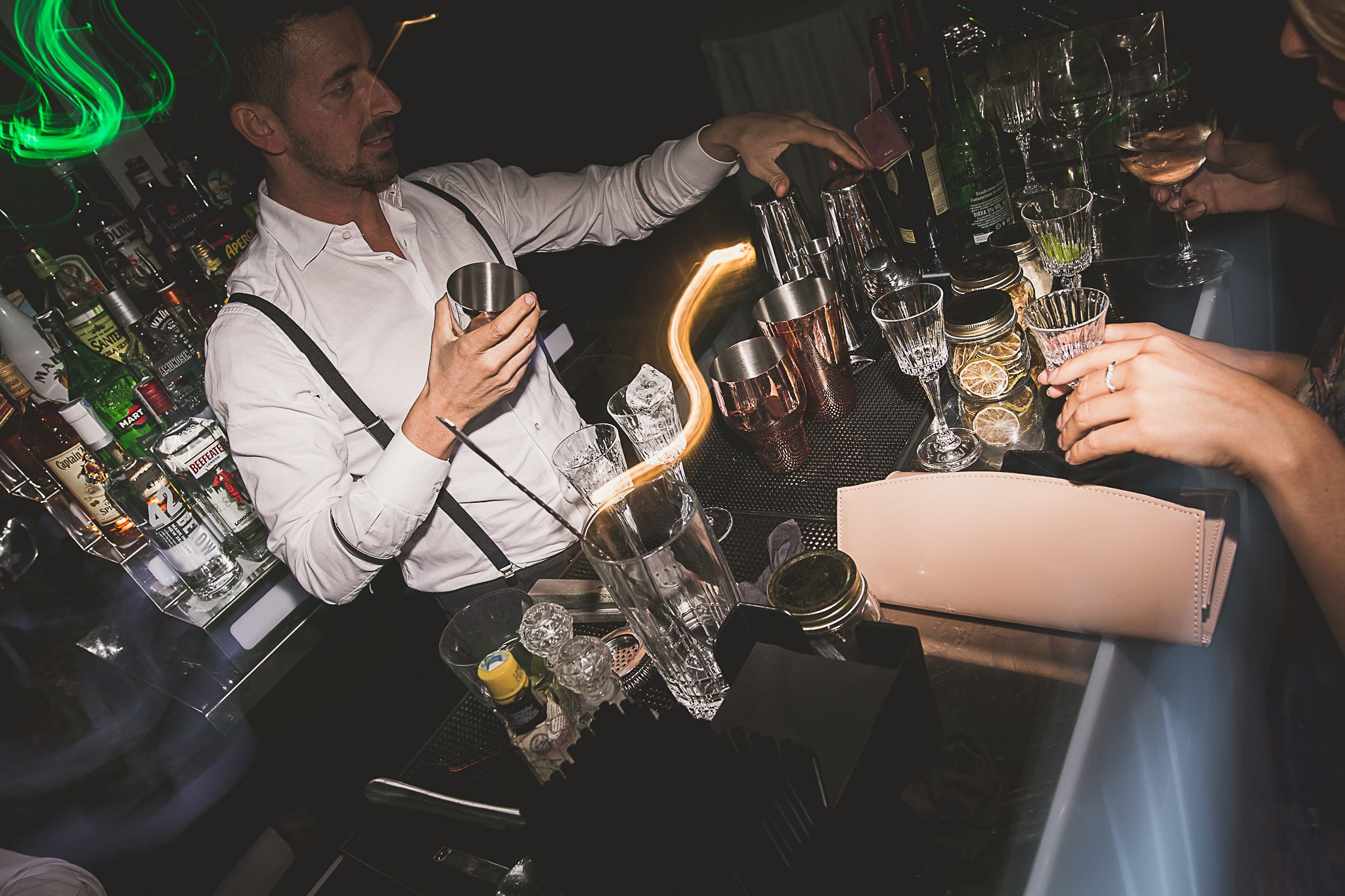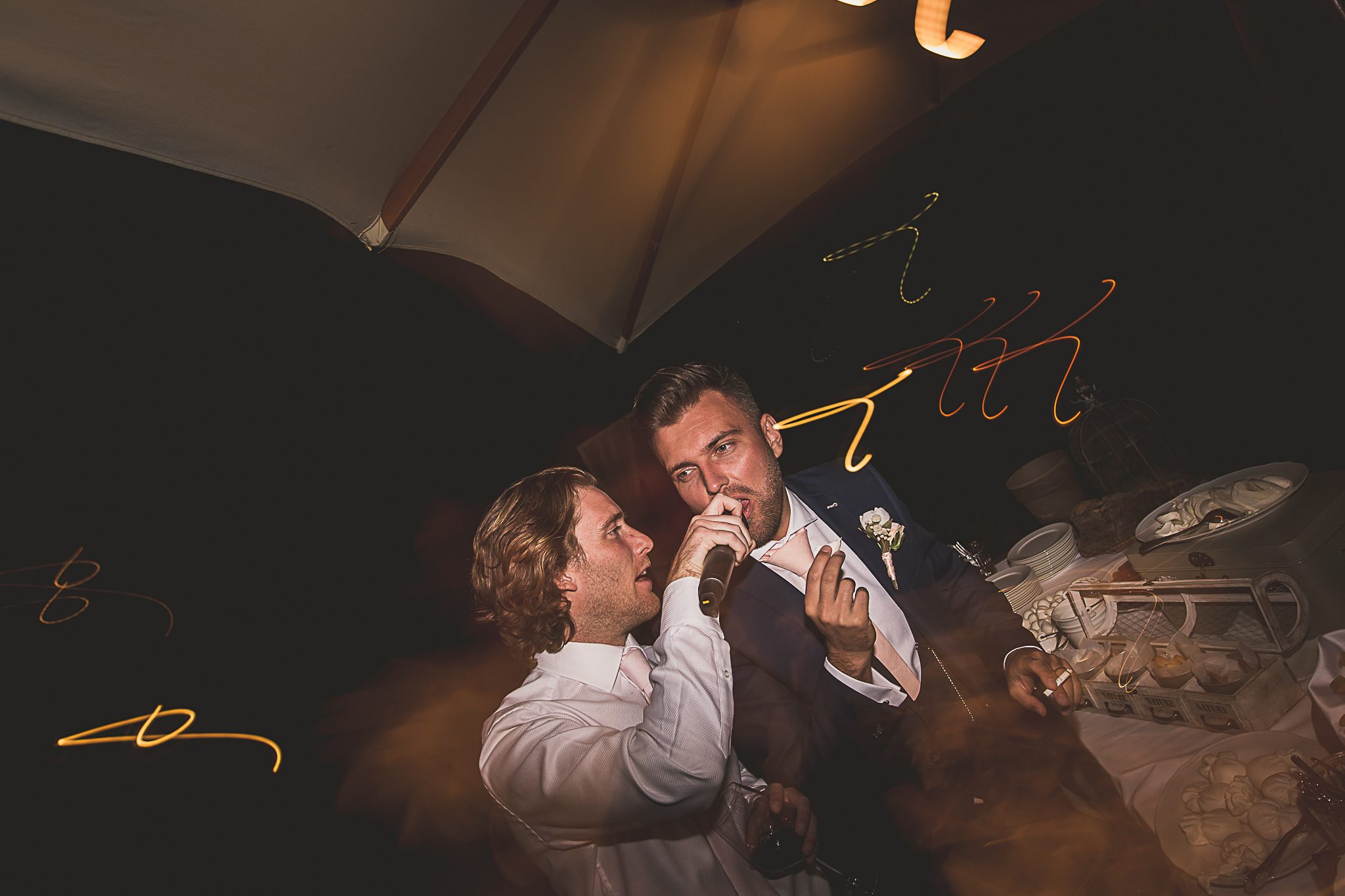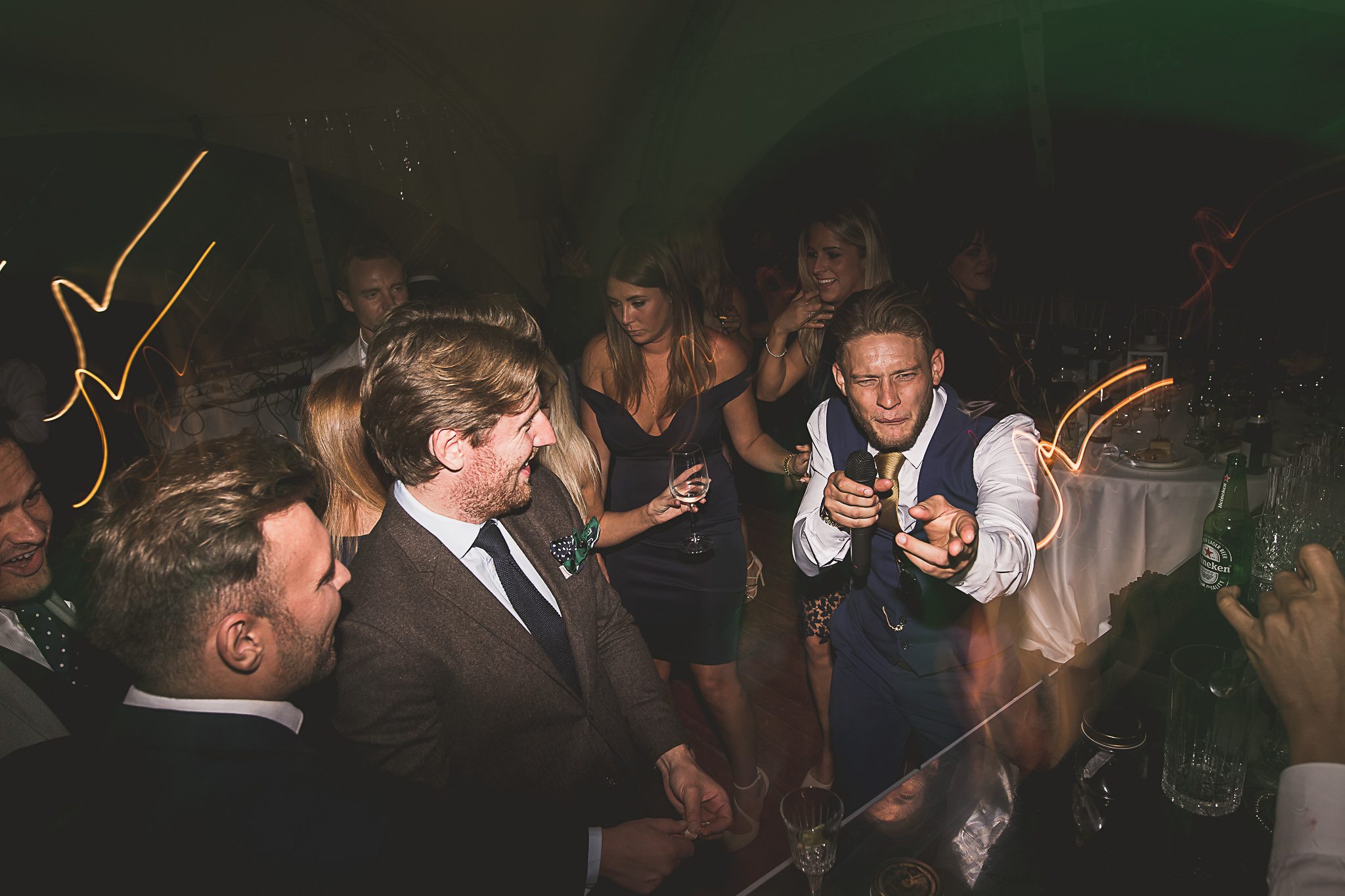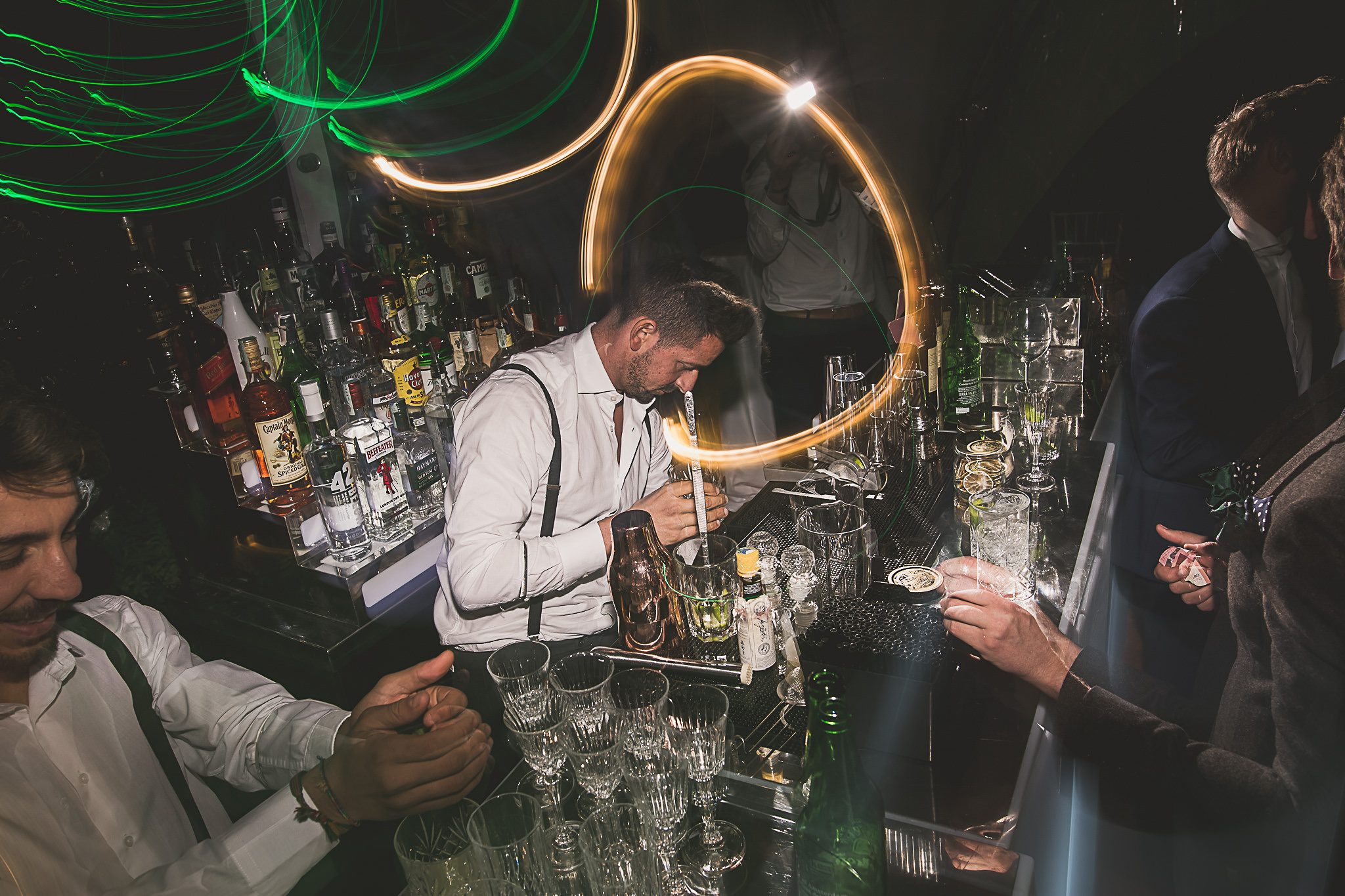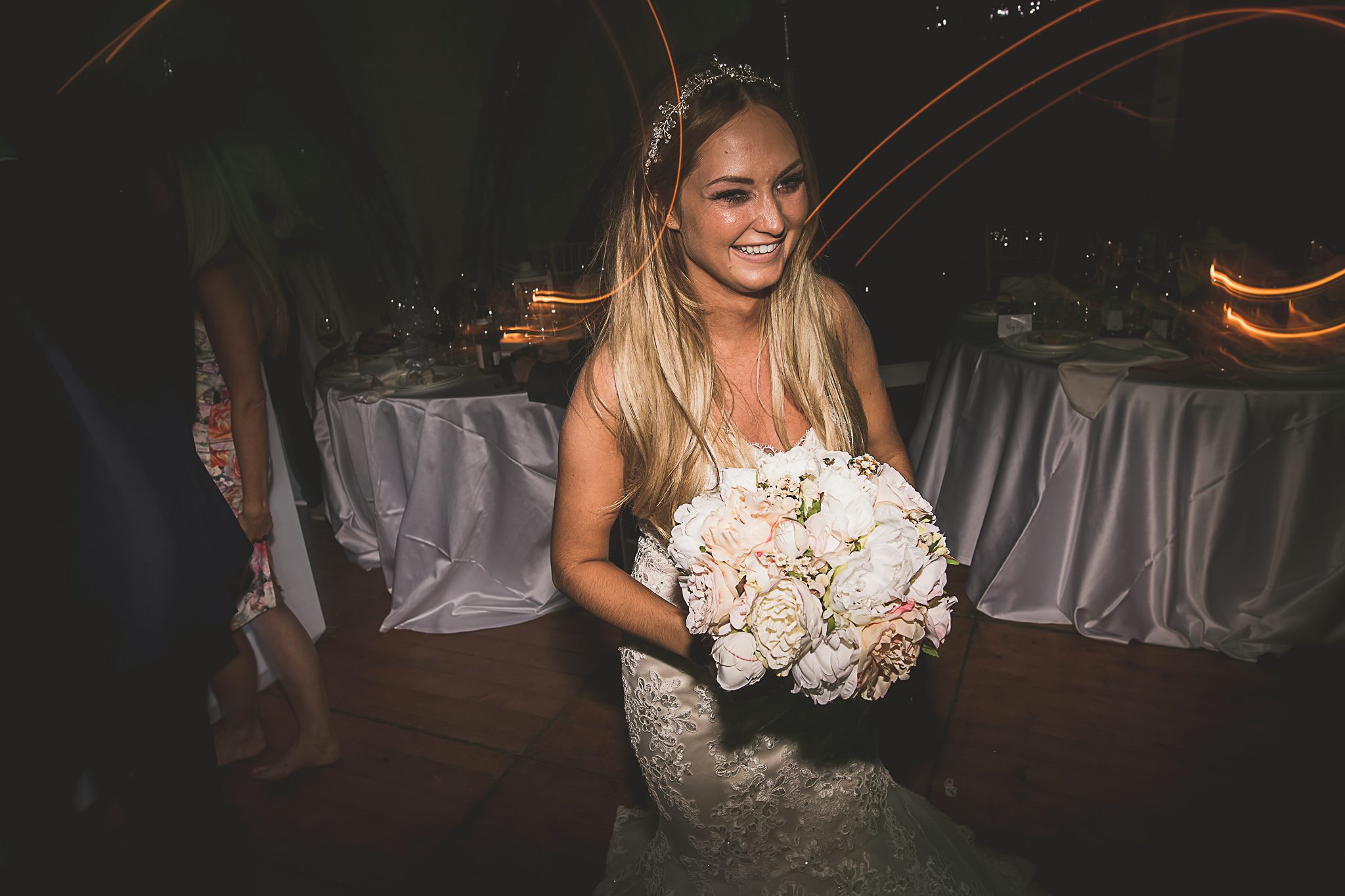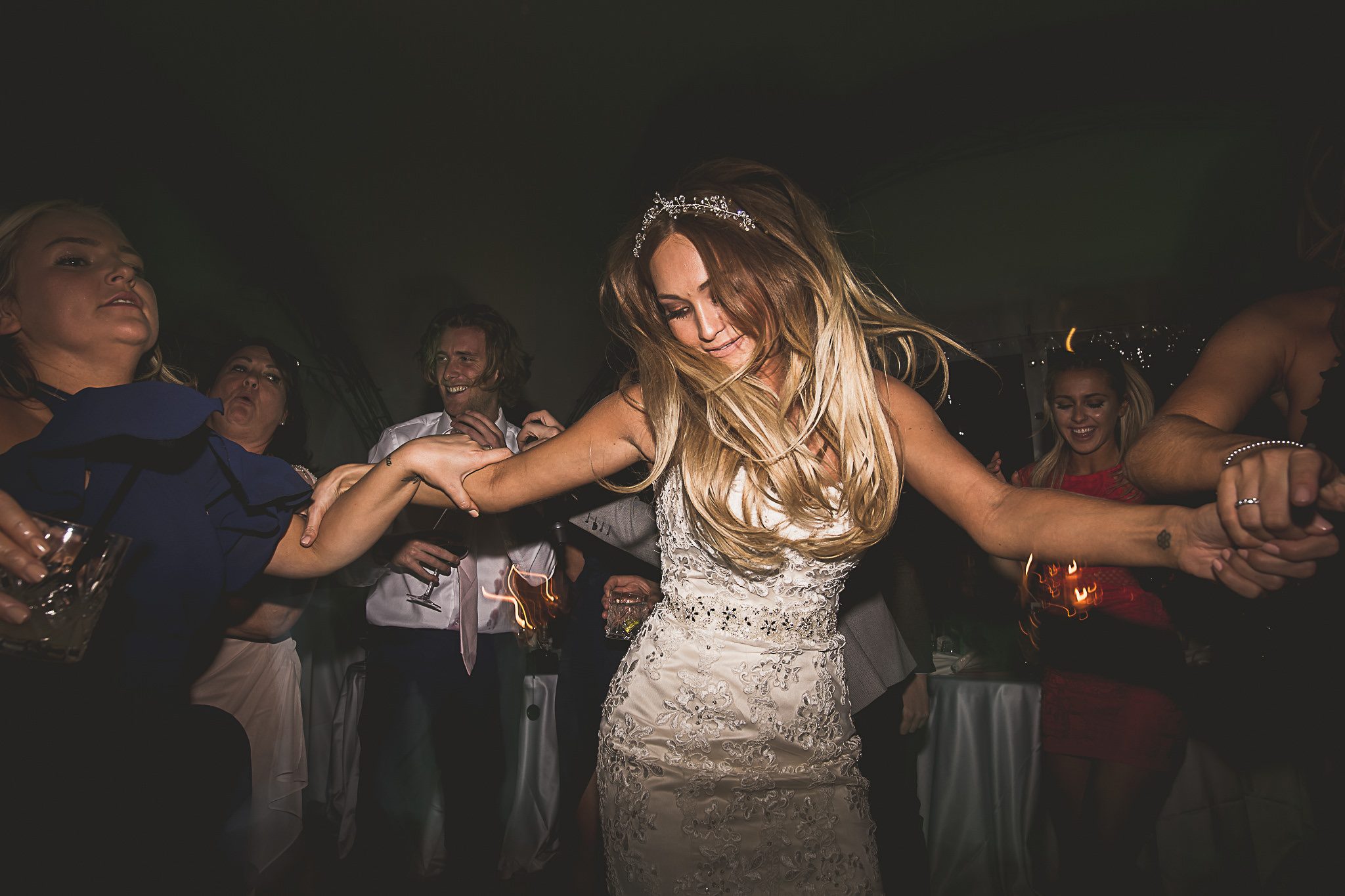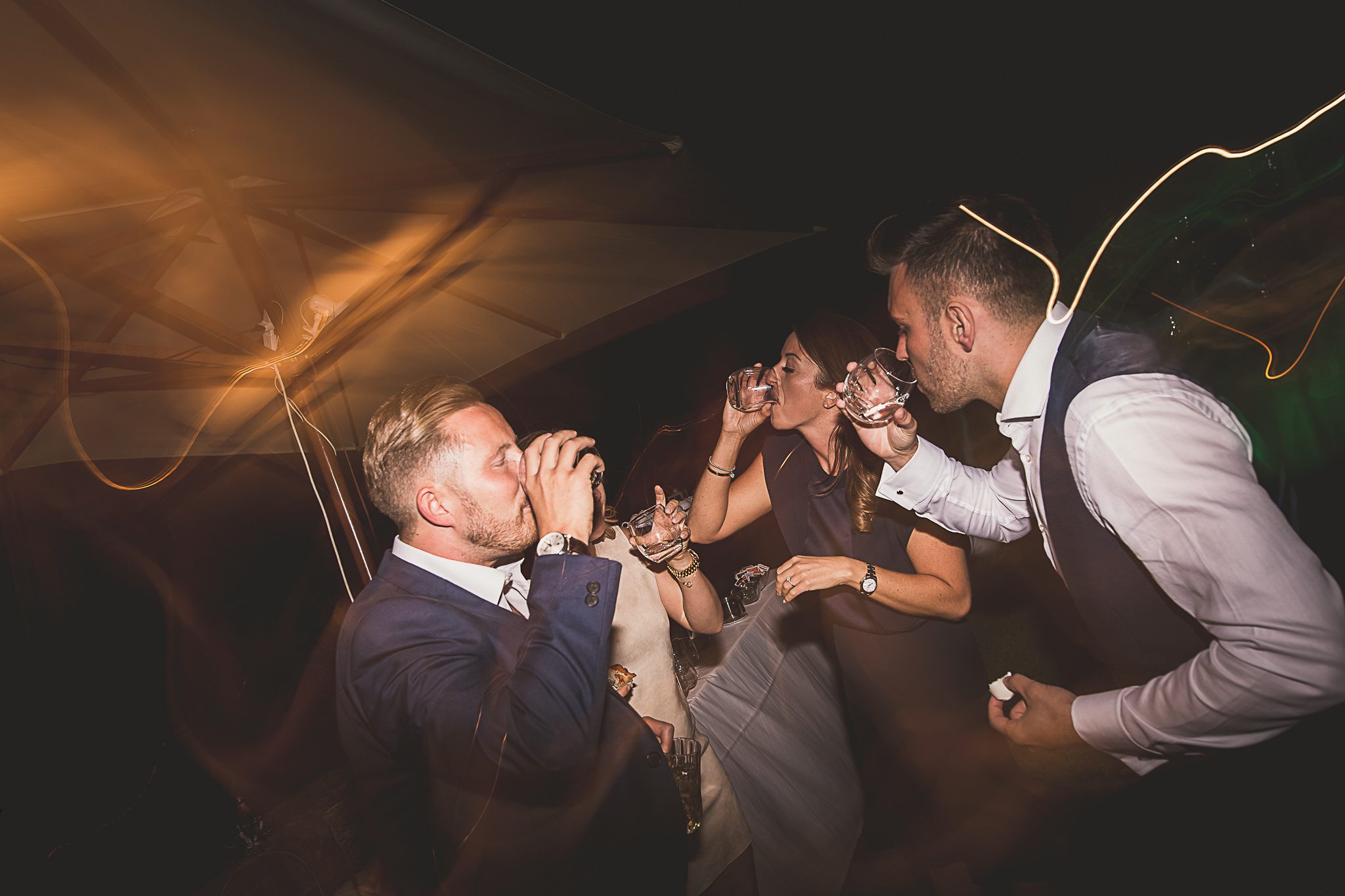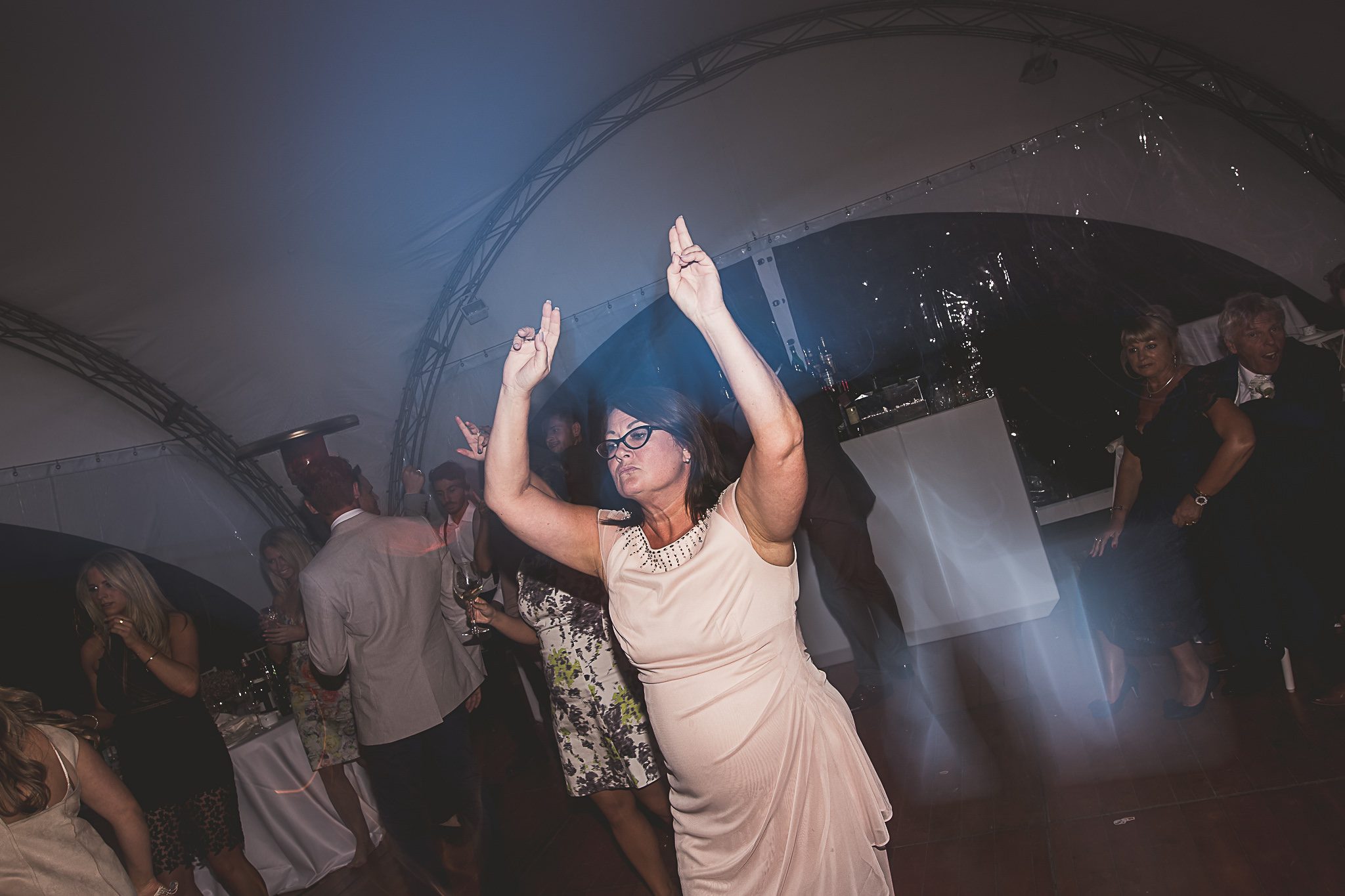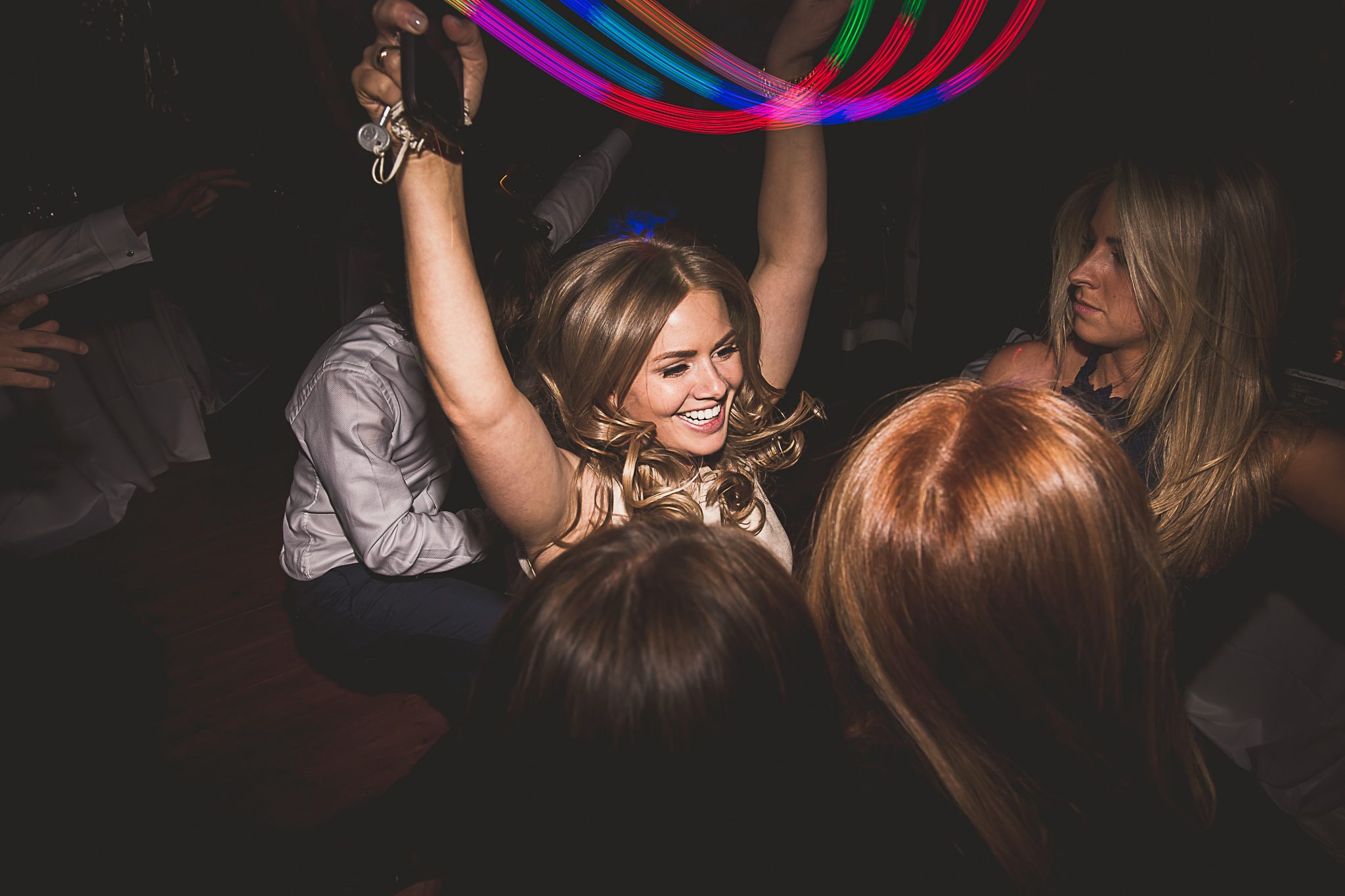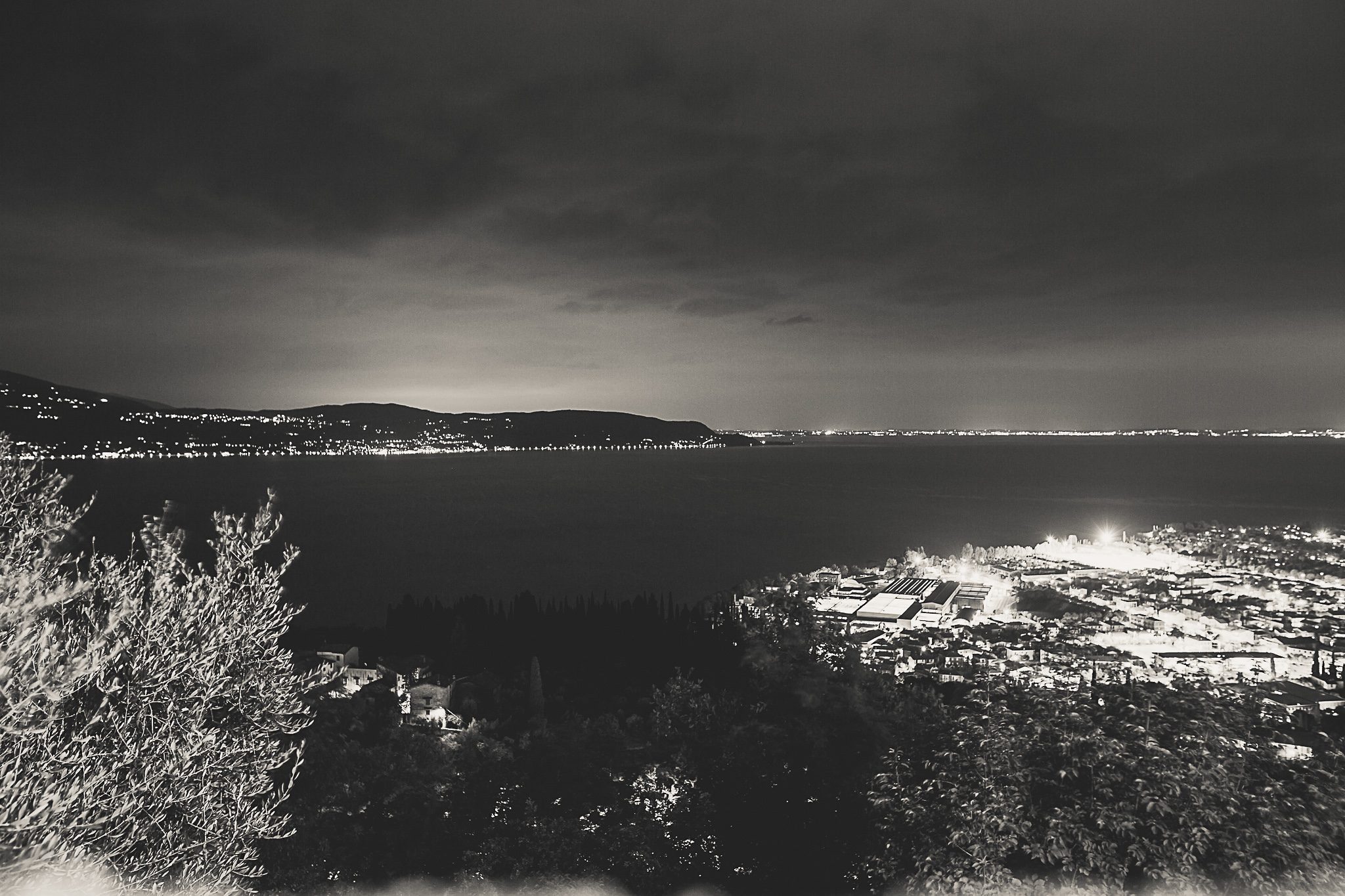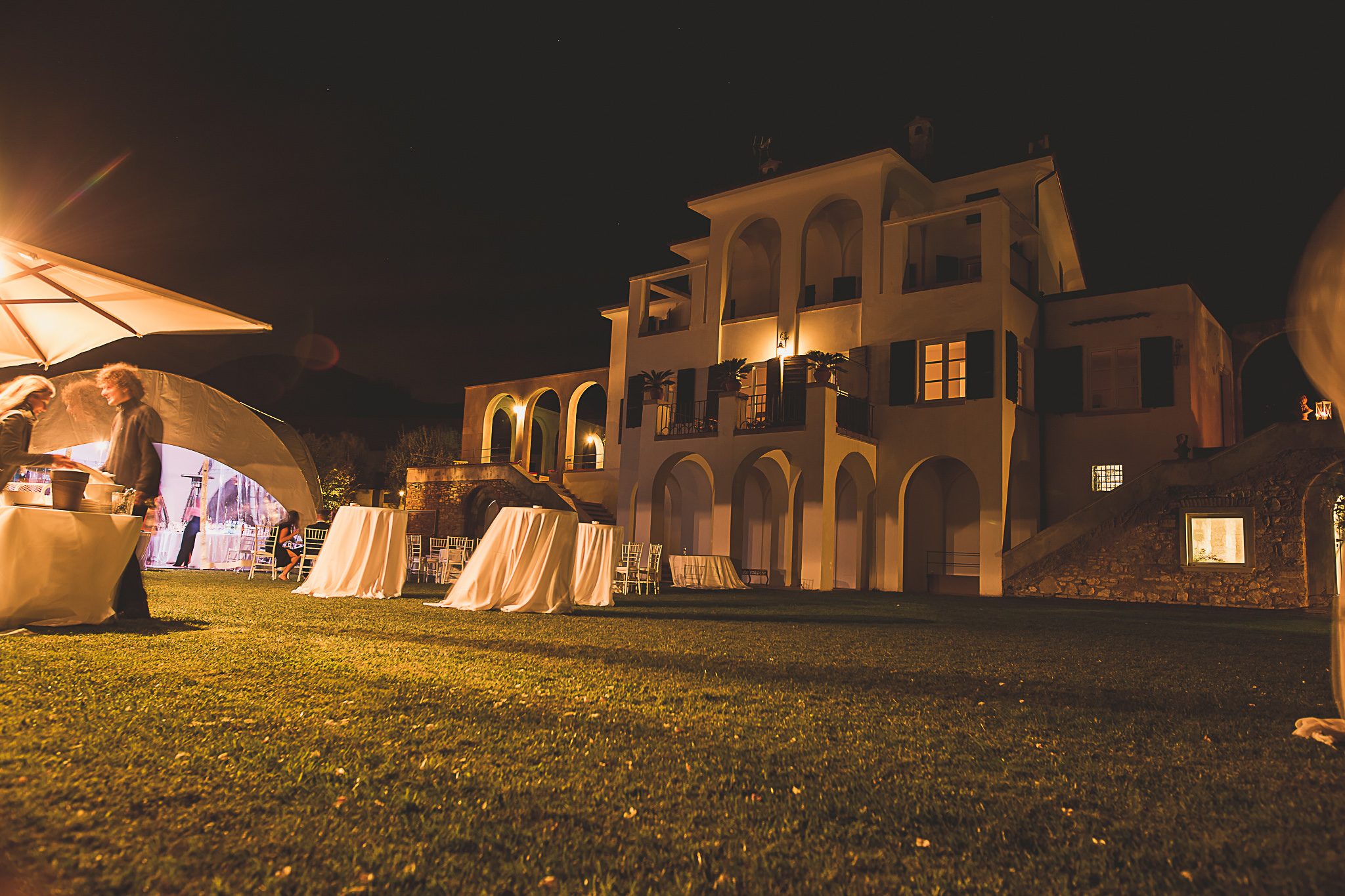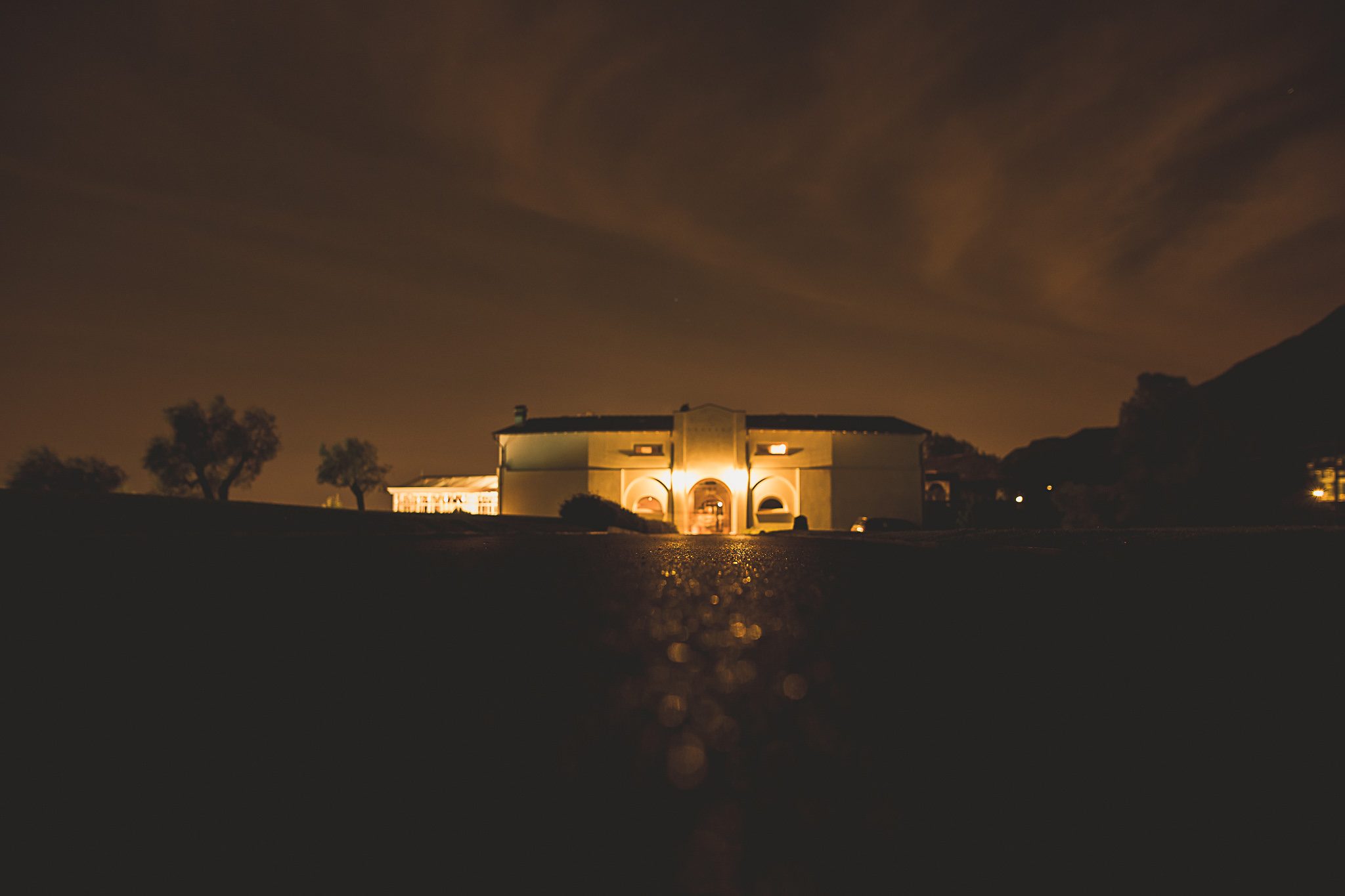 Italian Wedding Photography, Lake Garda
Dress: Art Couture
Suits: Moss Bros
Venue: Tenuta Le Selve