This was our first time visiting Masia Can Parès in Barcelona, for the stunning wedding of Emma and Tim. Right next to Sitges, this stunning venue is around 45 minutes from the centre of Barcelona. We headed out a couple of days early to spend some time in Barcelona and explore Sitges, which is a beautiful little place.
Masia Can Parès is a quaint villa, well off the beaten track surrounded by farm land with enough outdoor space for 200 guests. These guys had such a relaxed, fun and authentic wedding and were lucky enough to have that stunning late September warmth with low golden sunlight. Complete with Spanish Flamenco Dancers, Jamón ibérico and an Espresso Martini bar, this was one of those weddings you can't stop talking about for weeks after. We were treated like guests and welcomed to join in the party in the evening – which was still going when we left at 1am.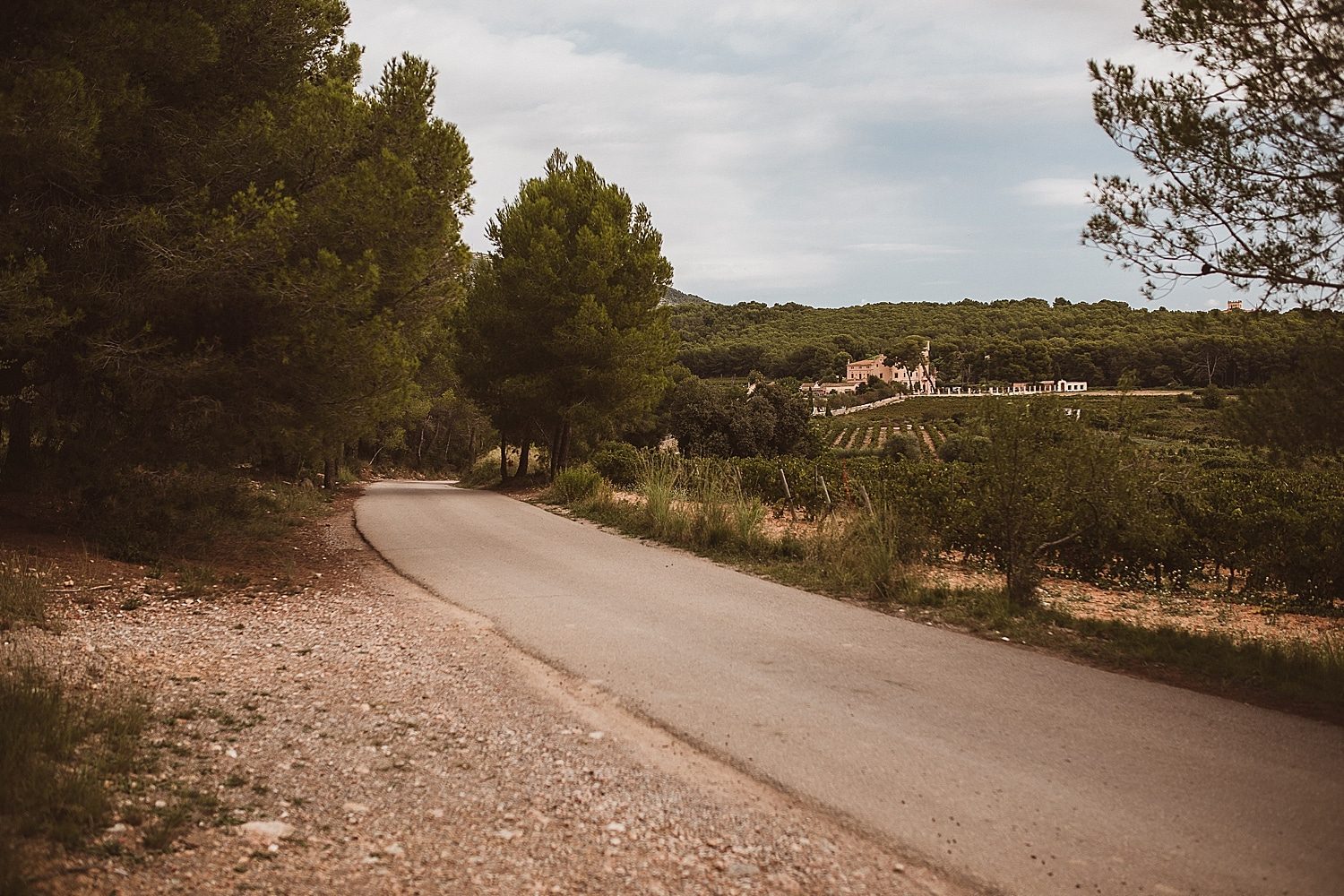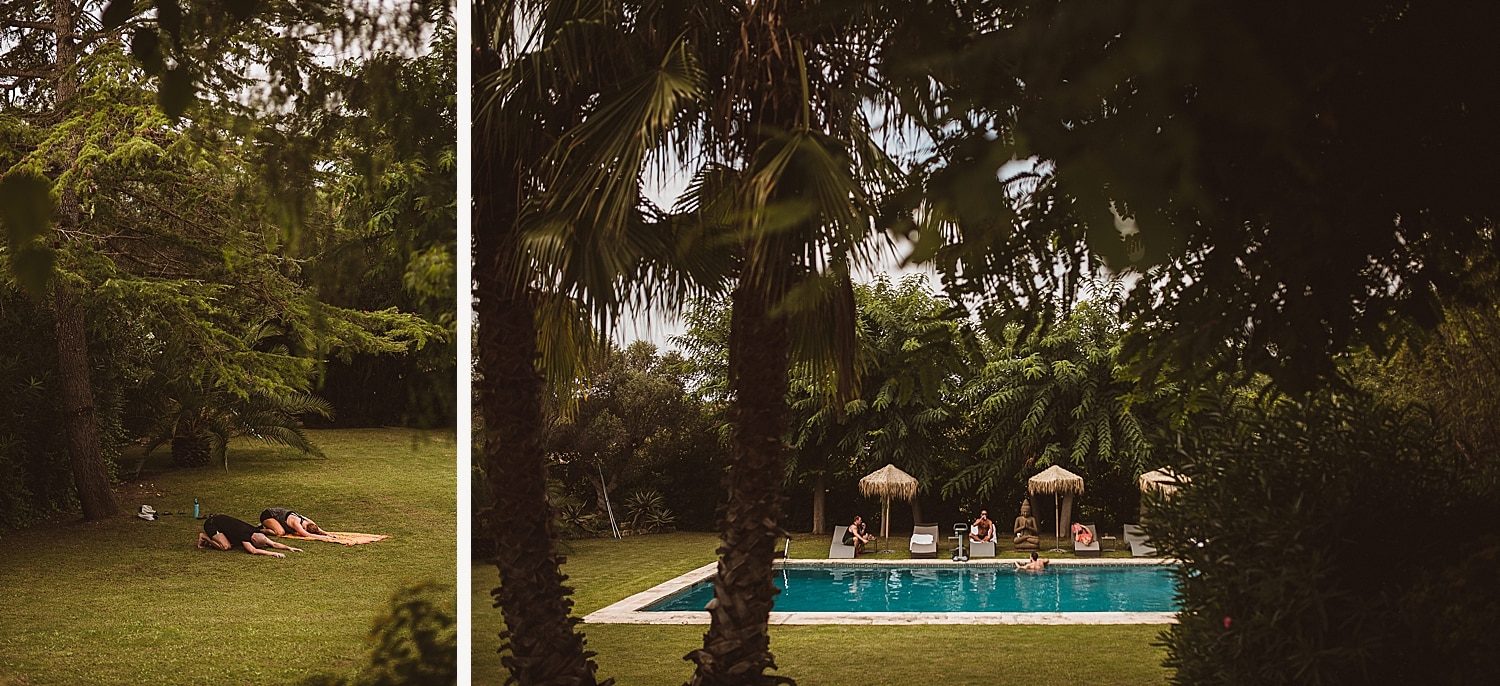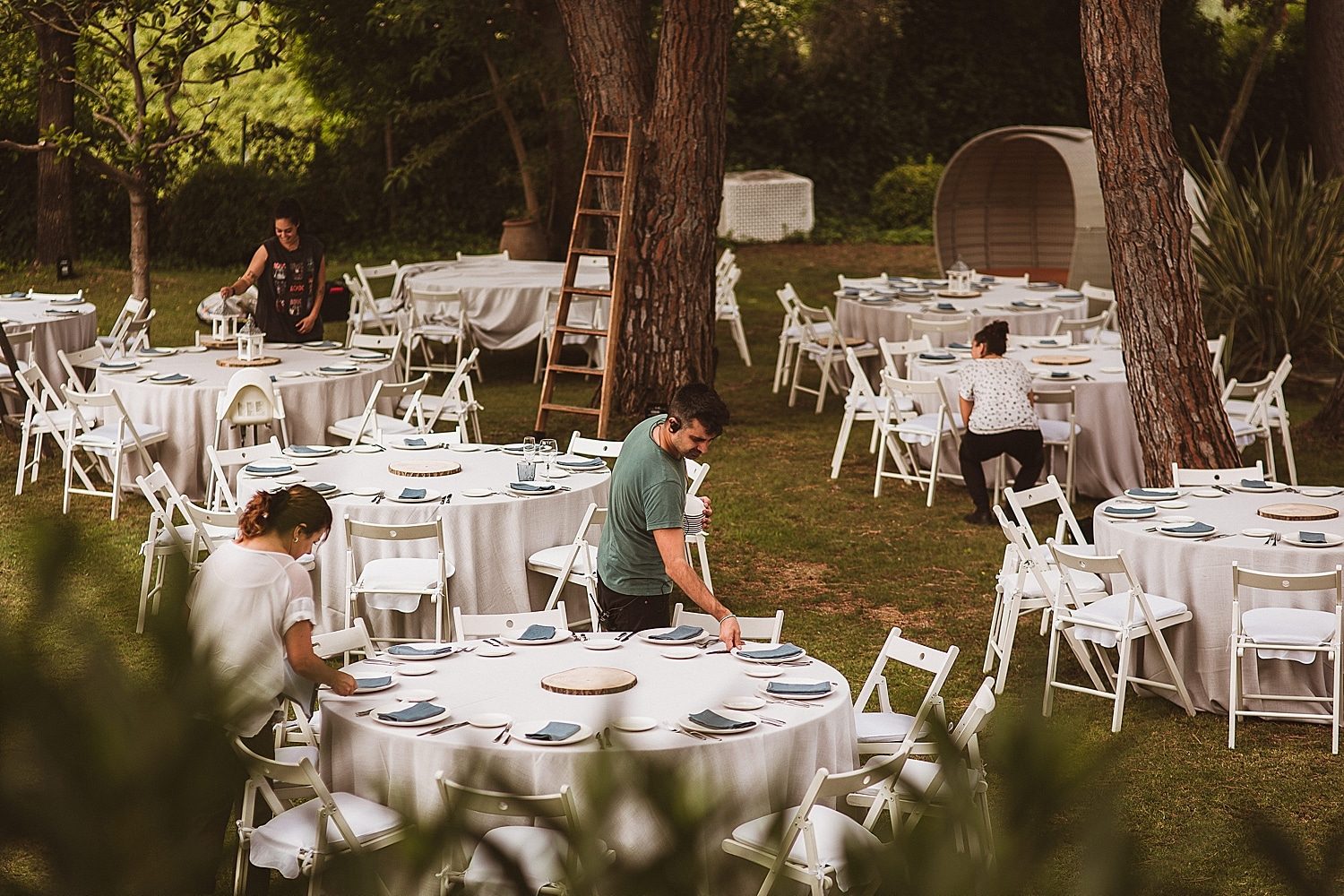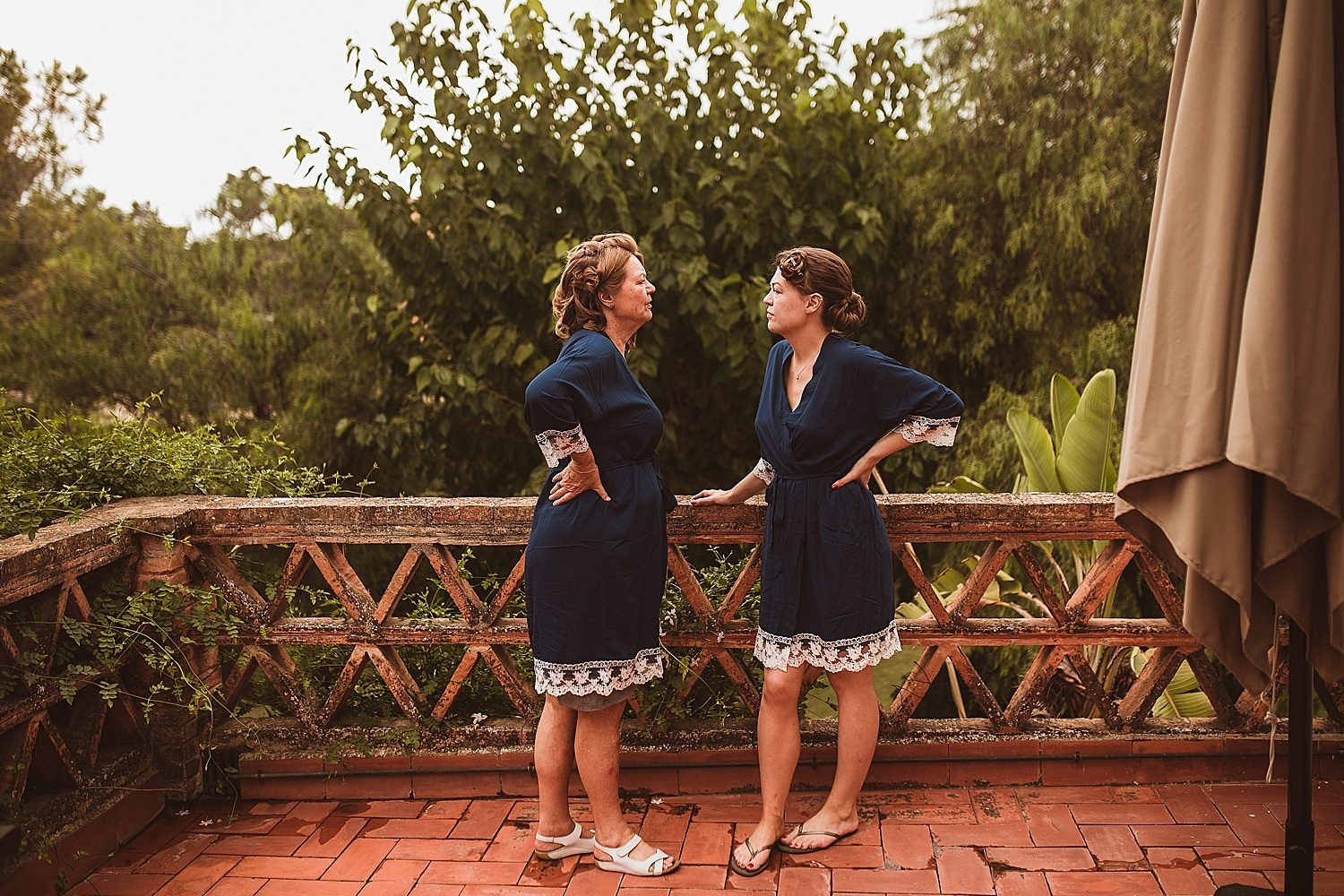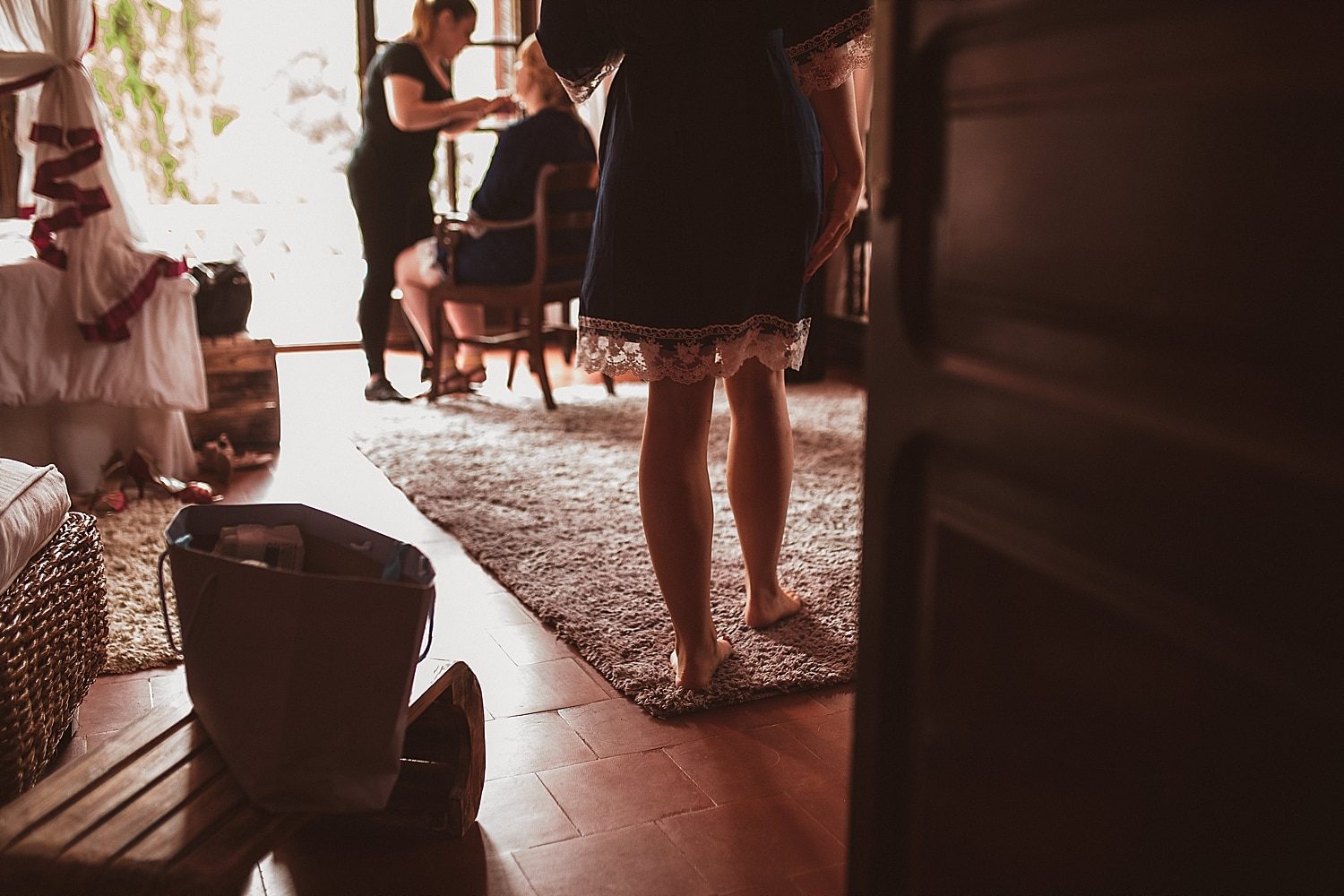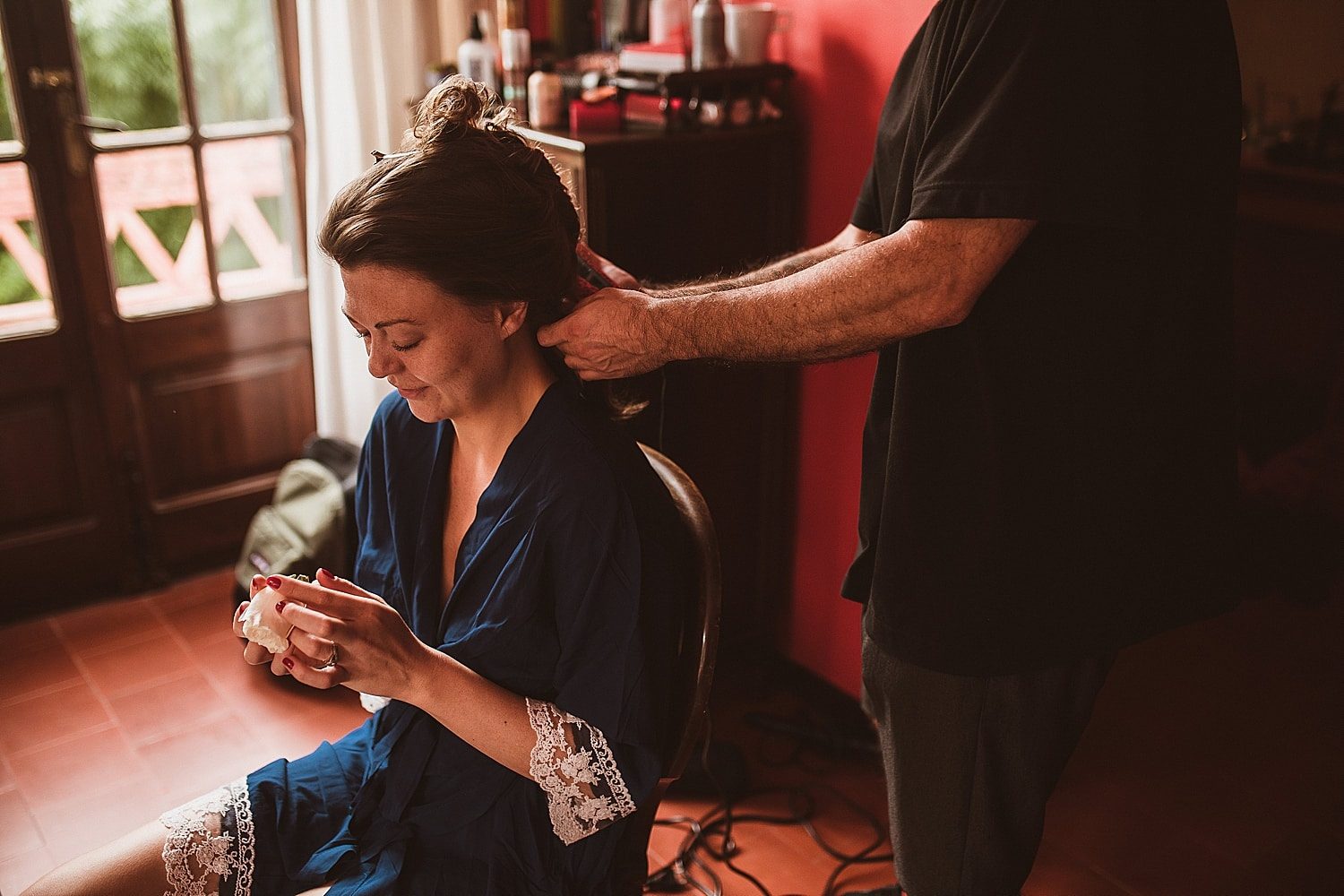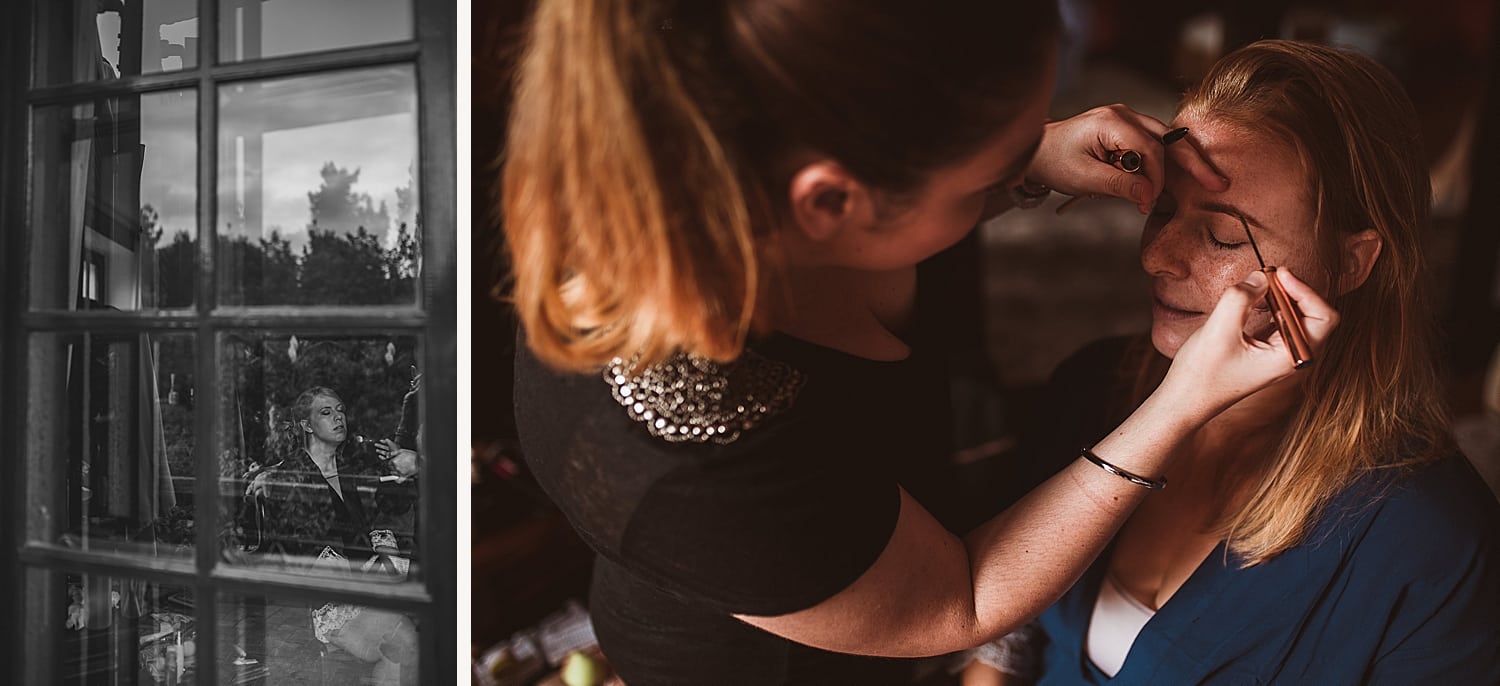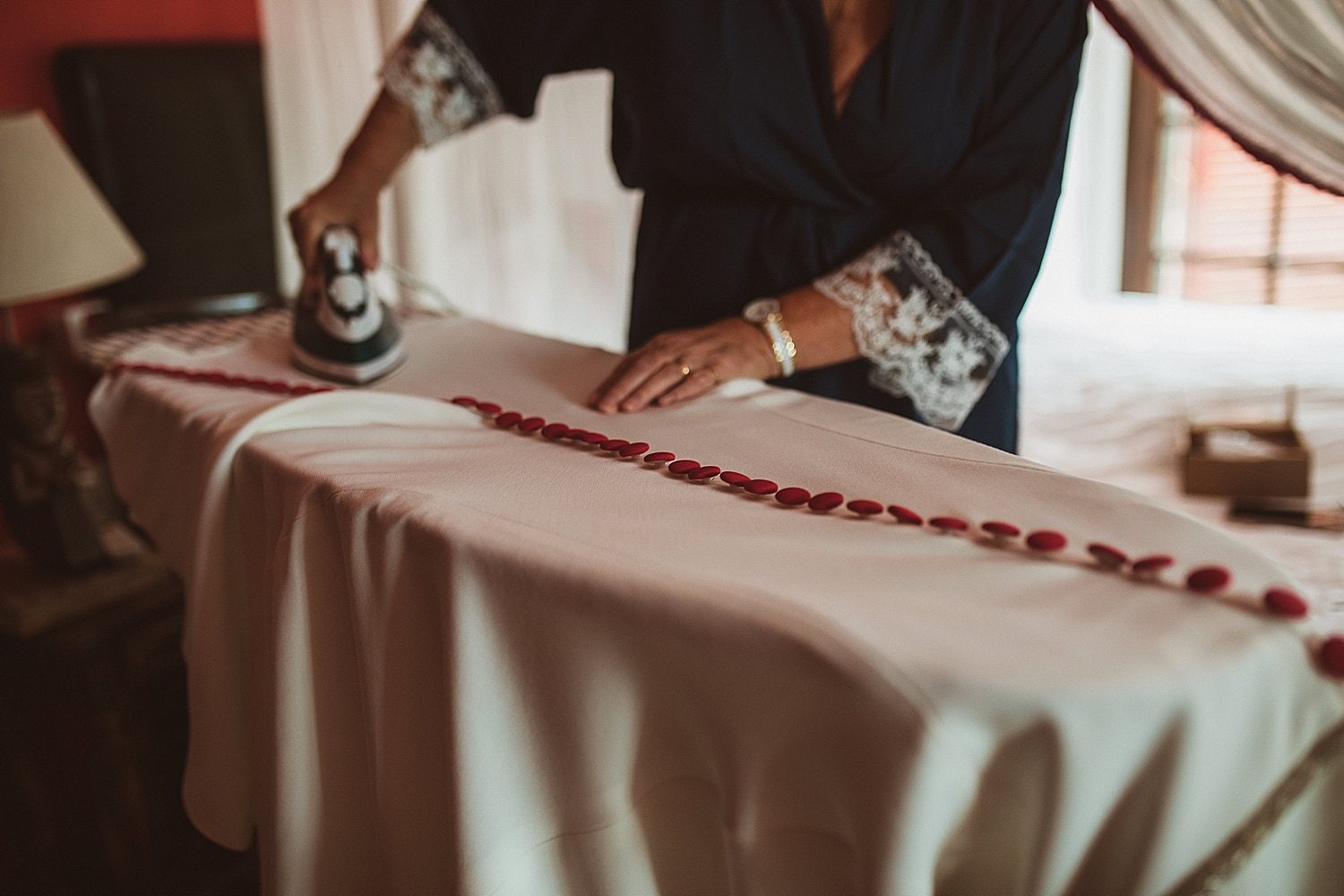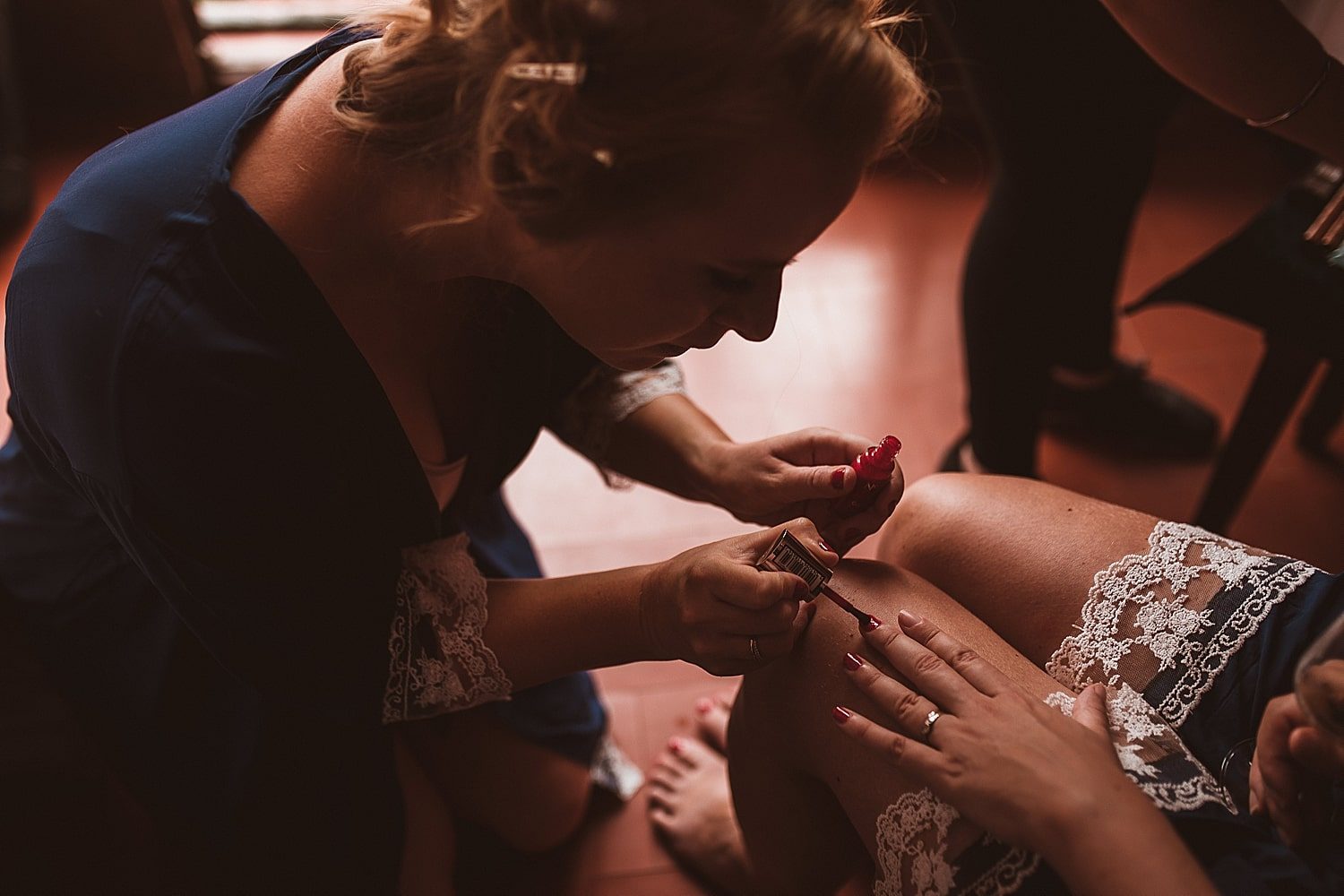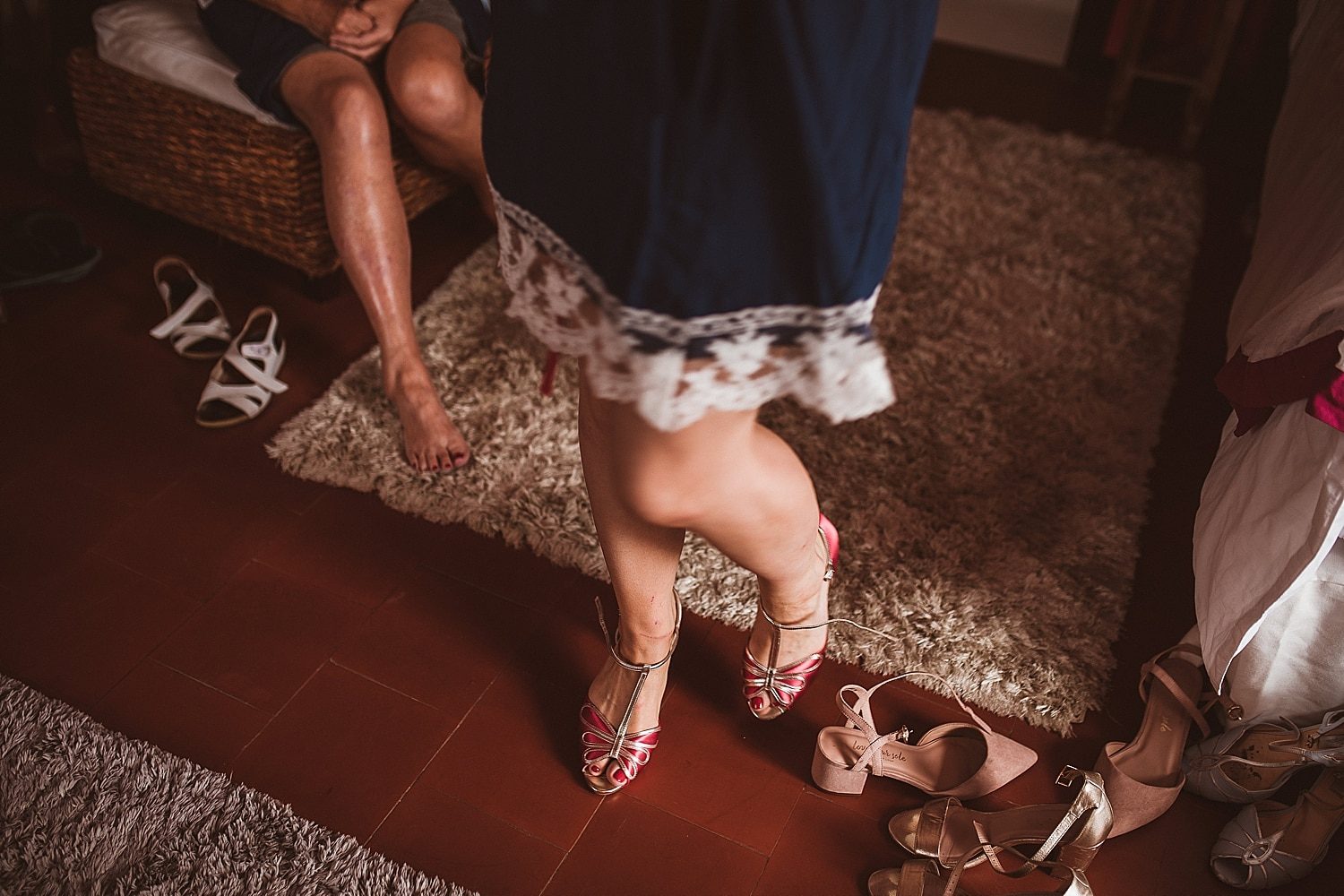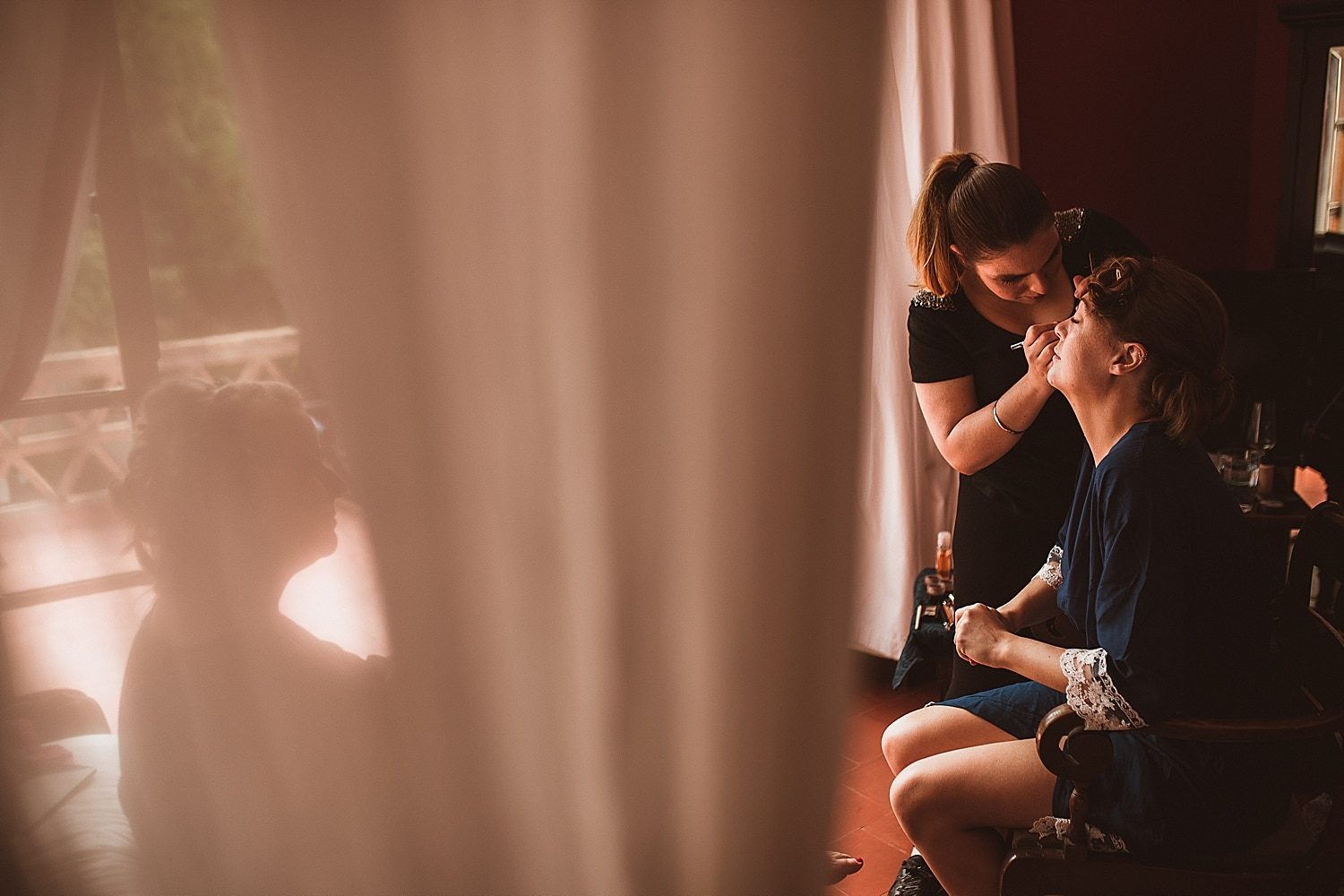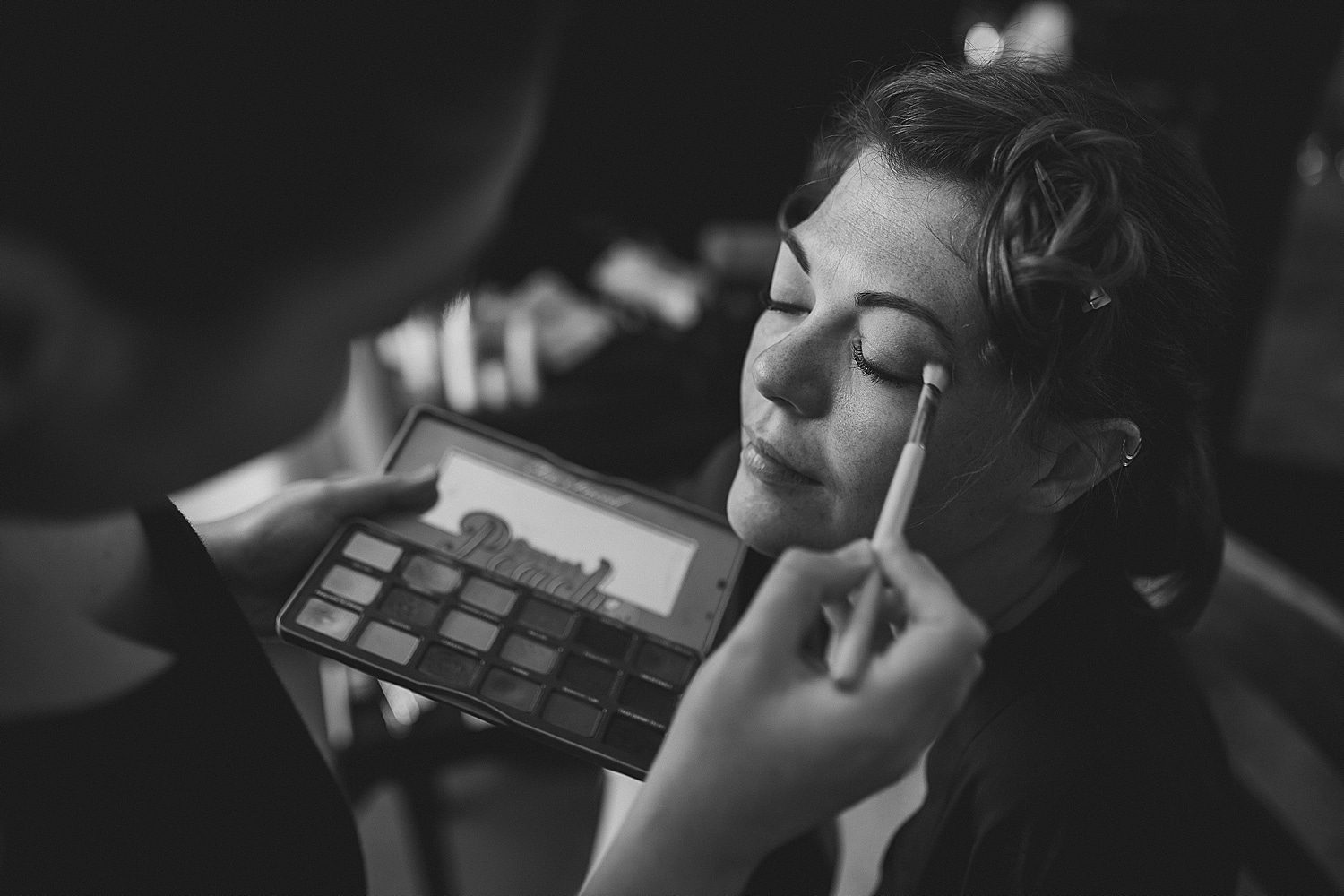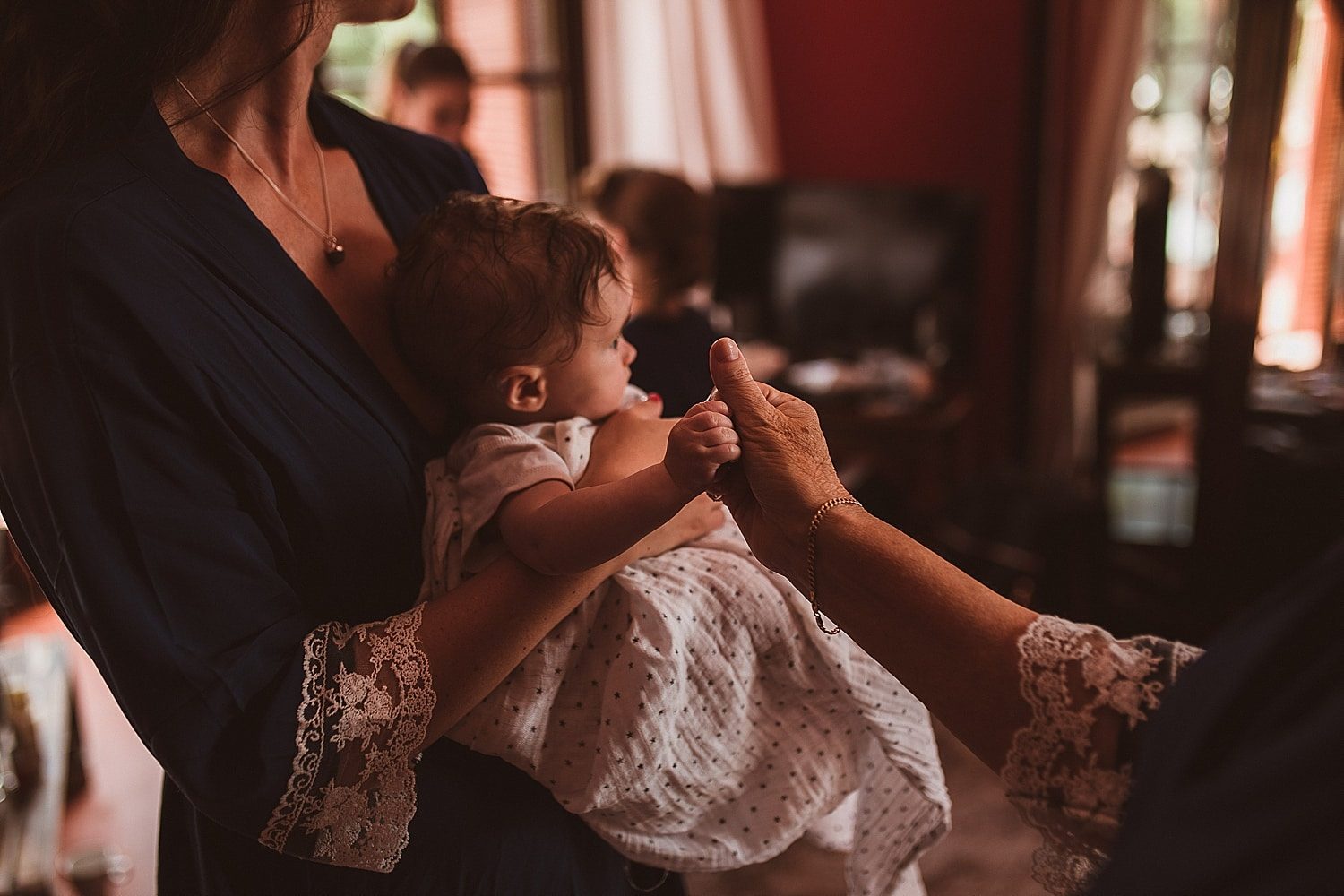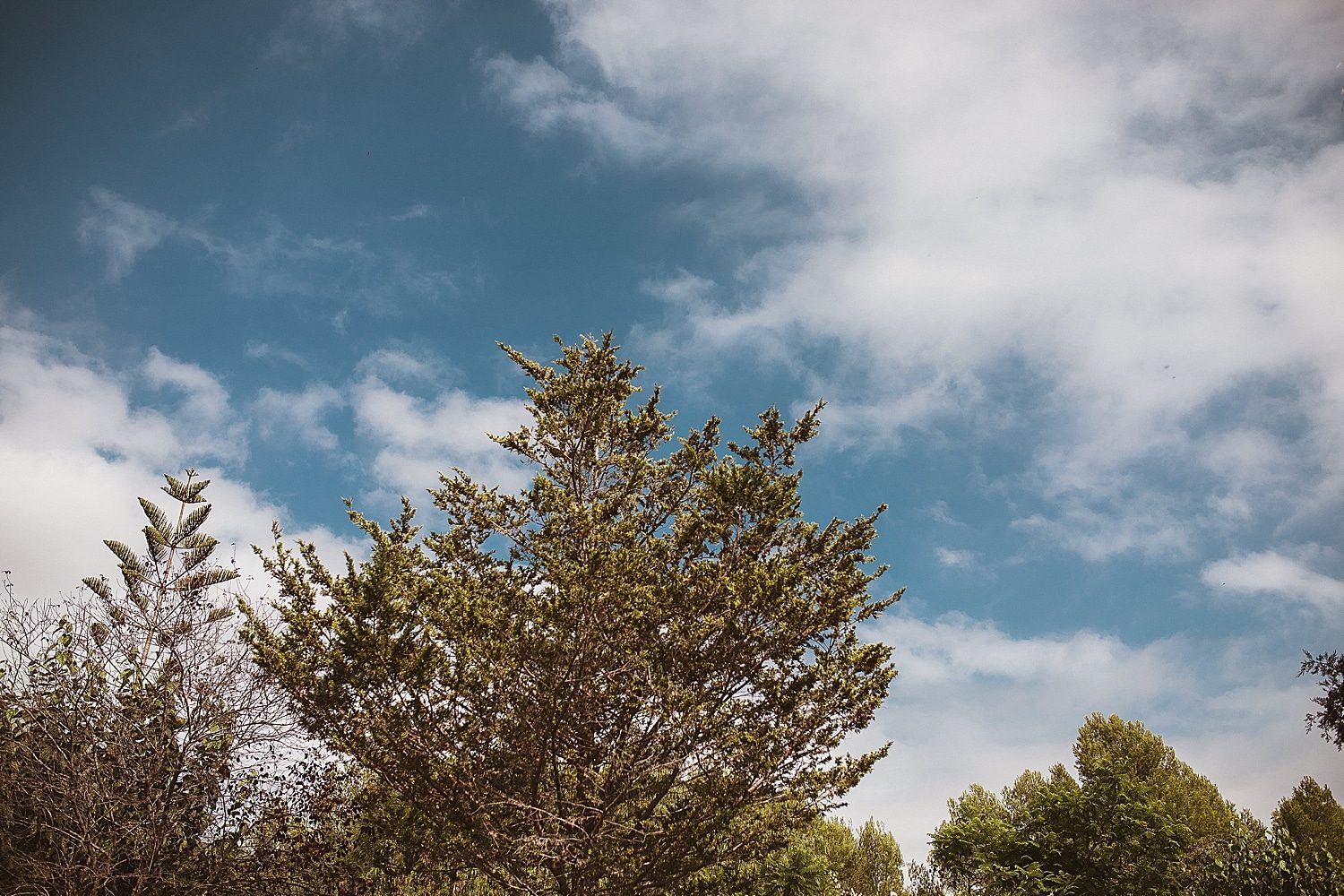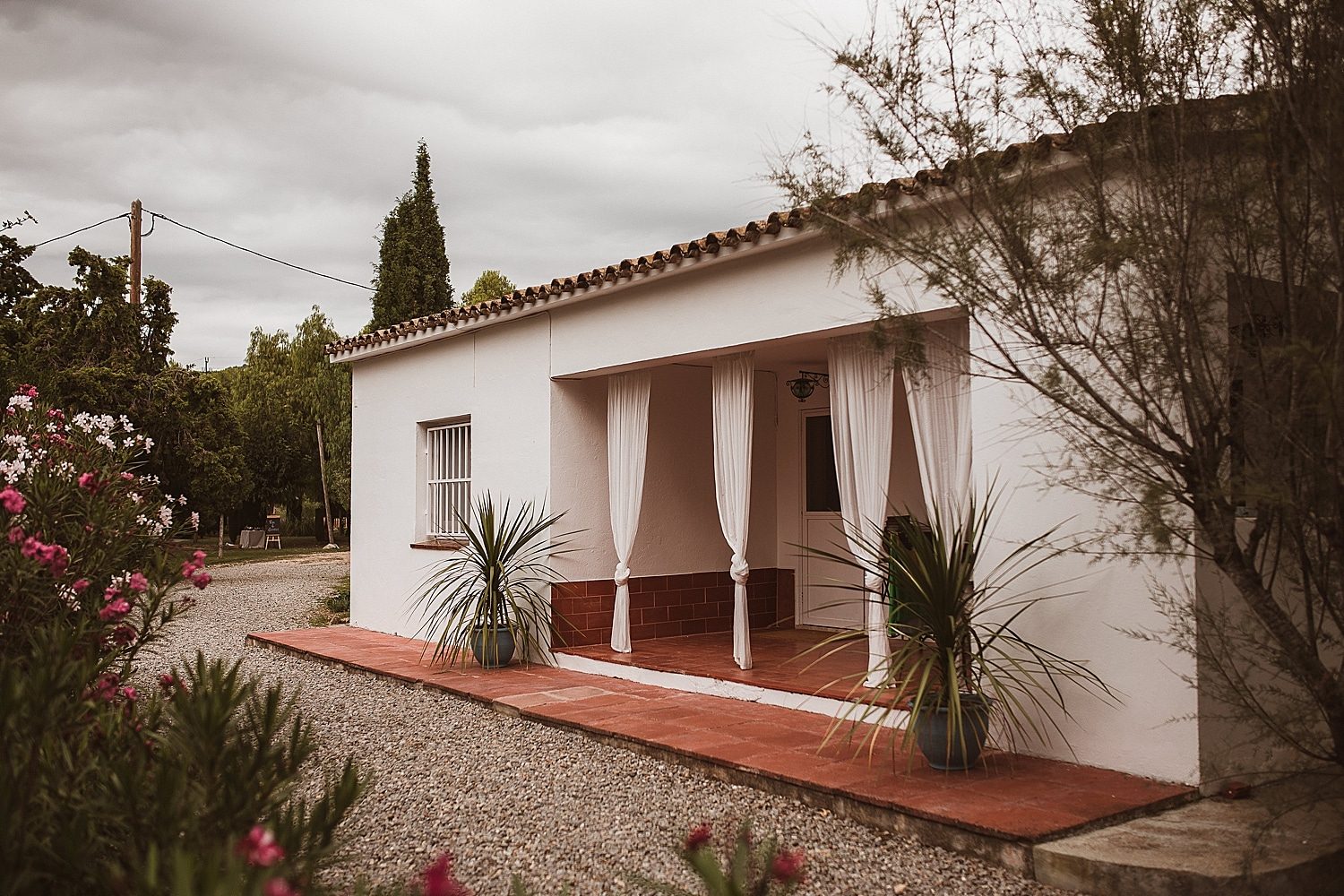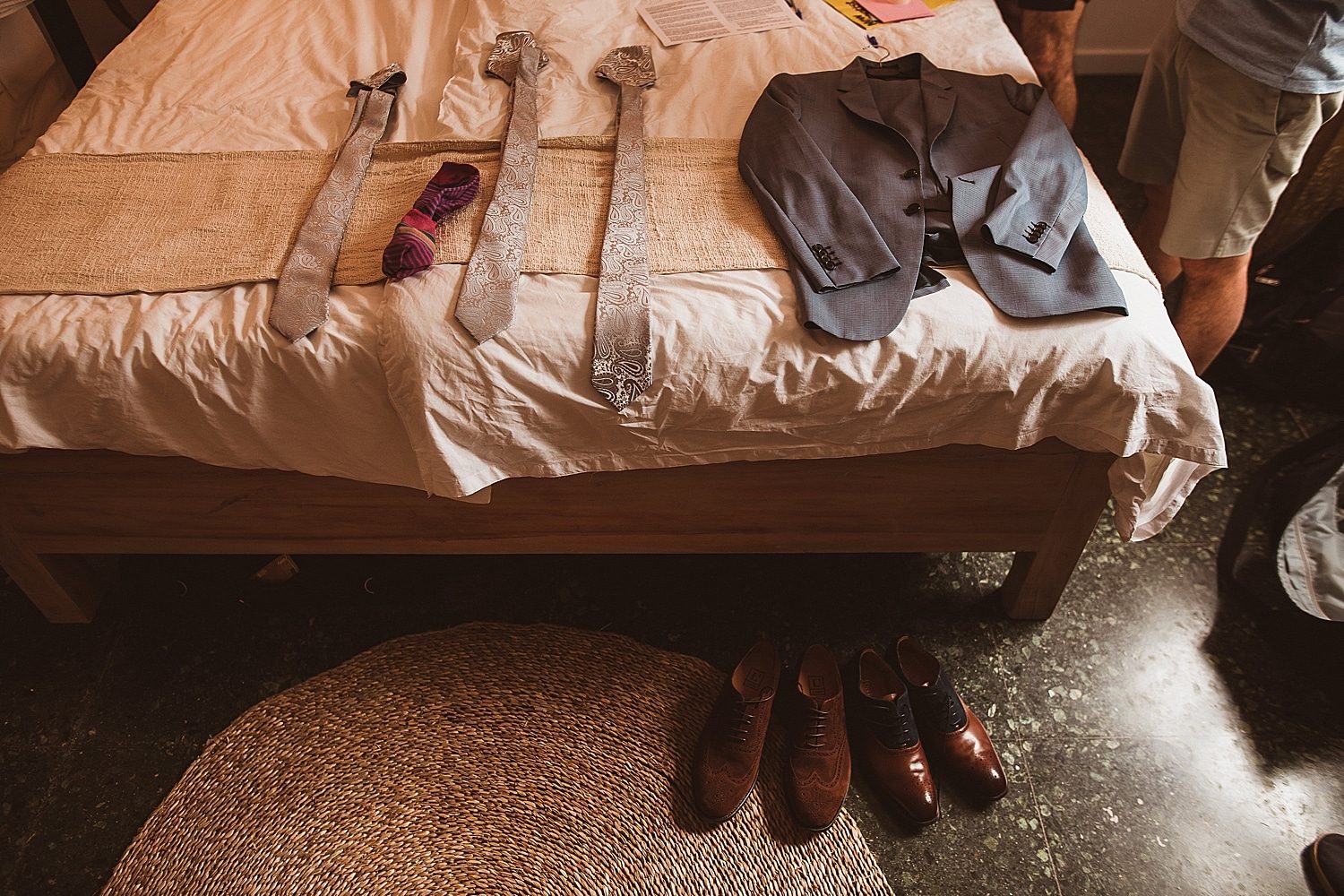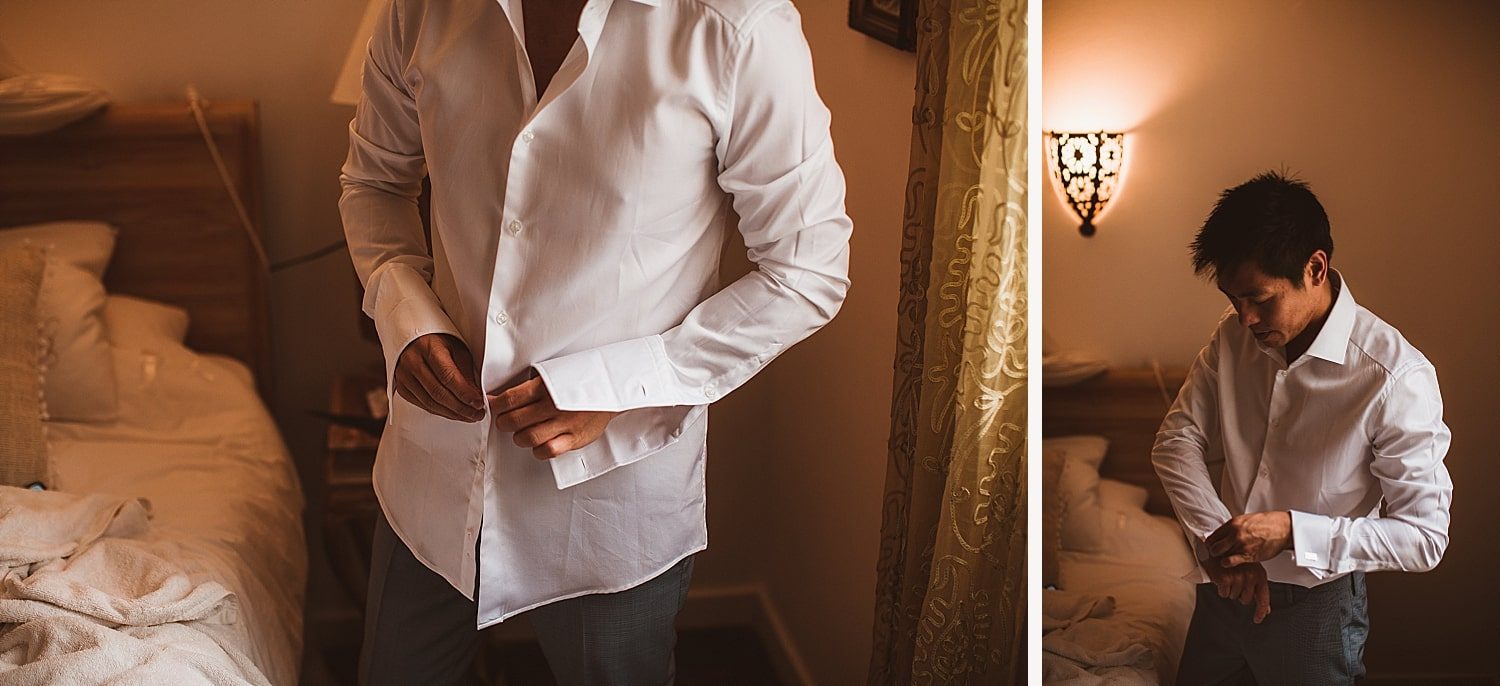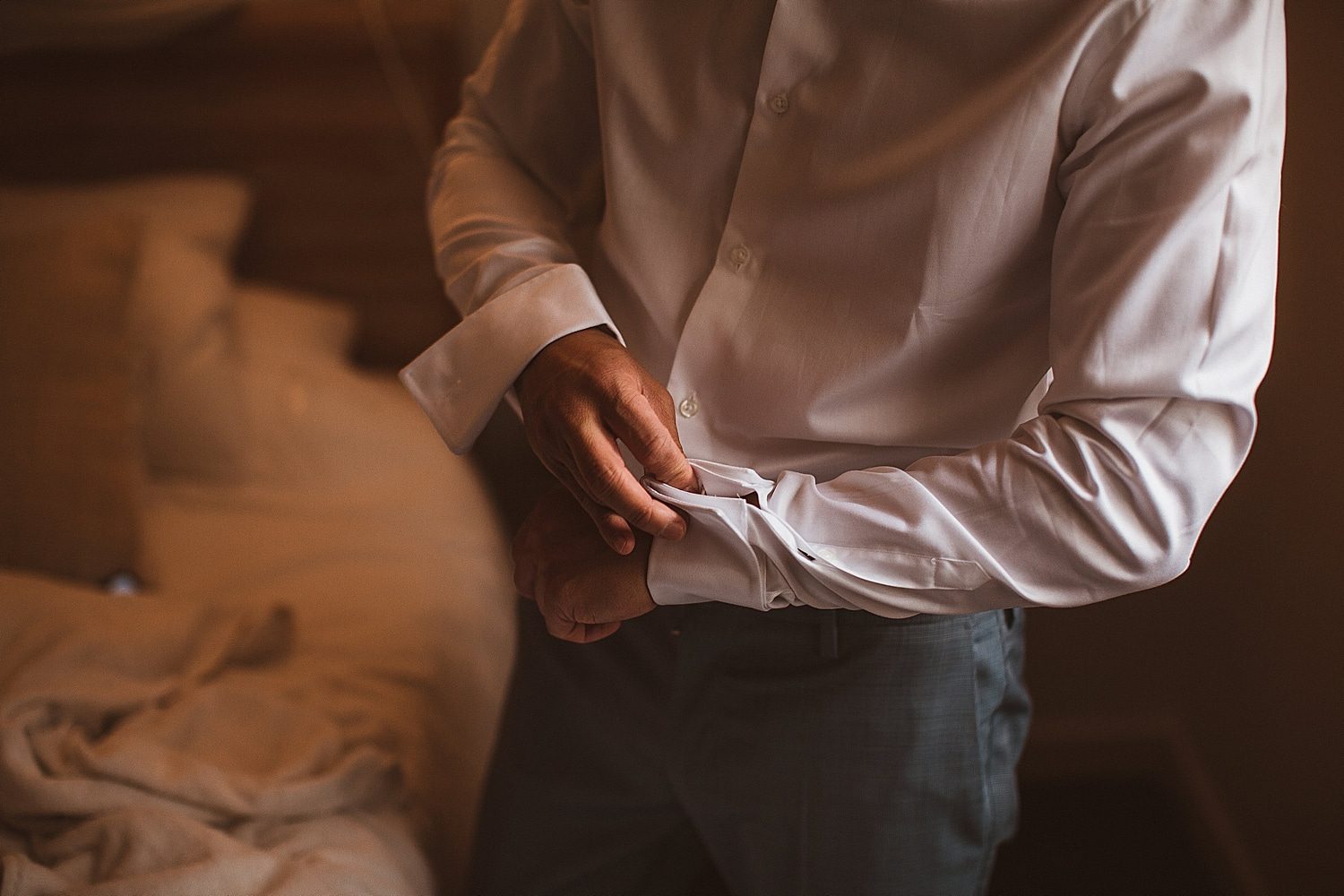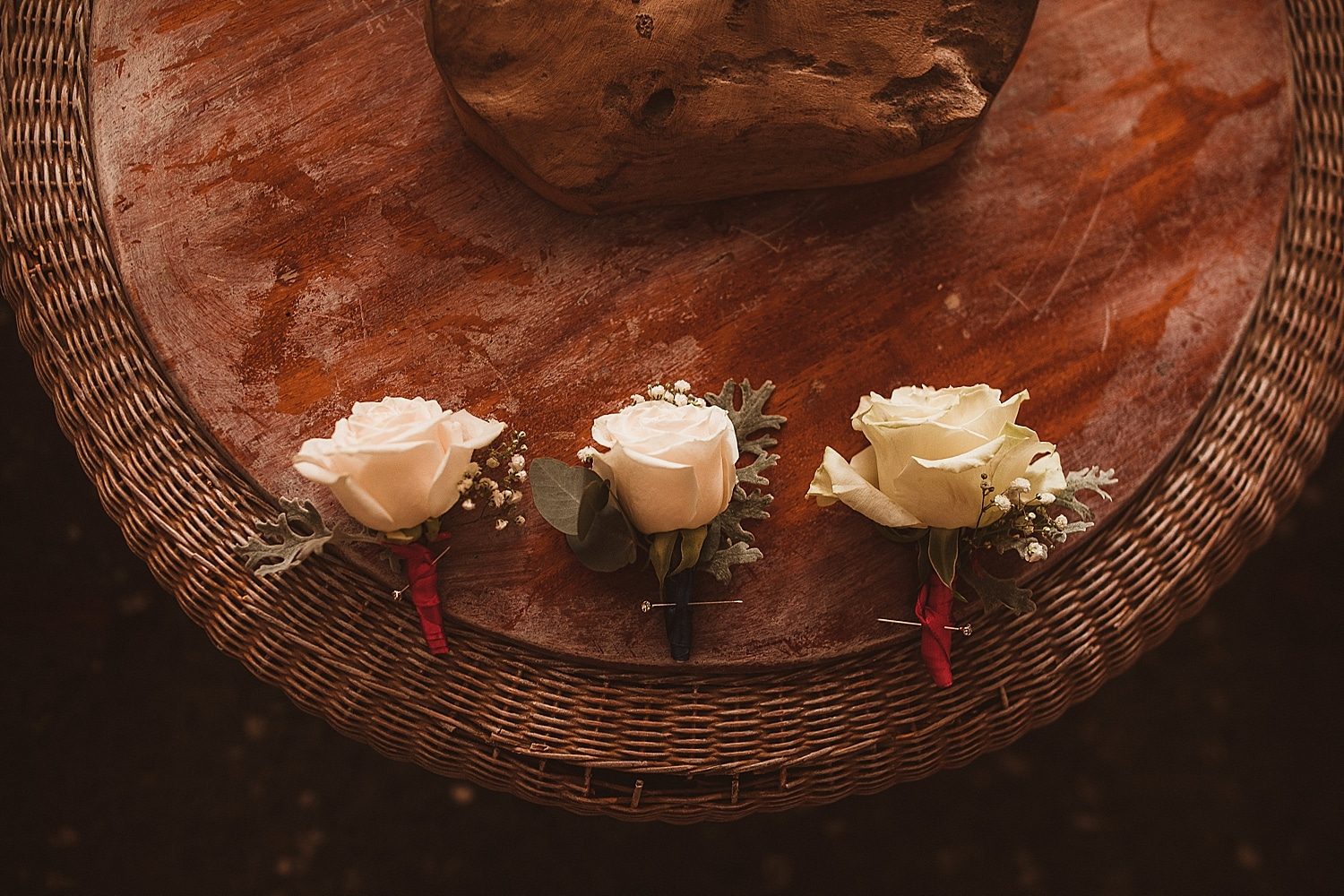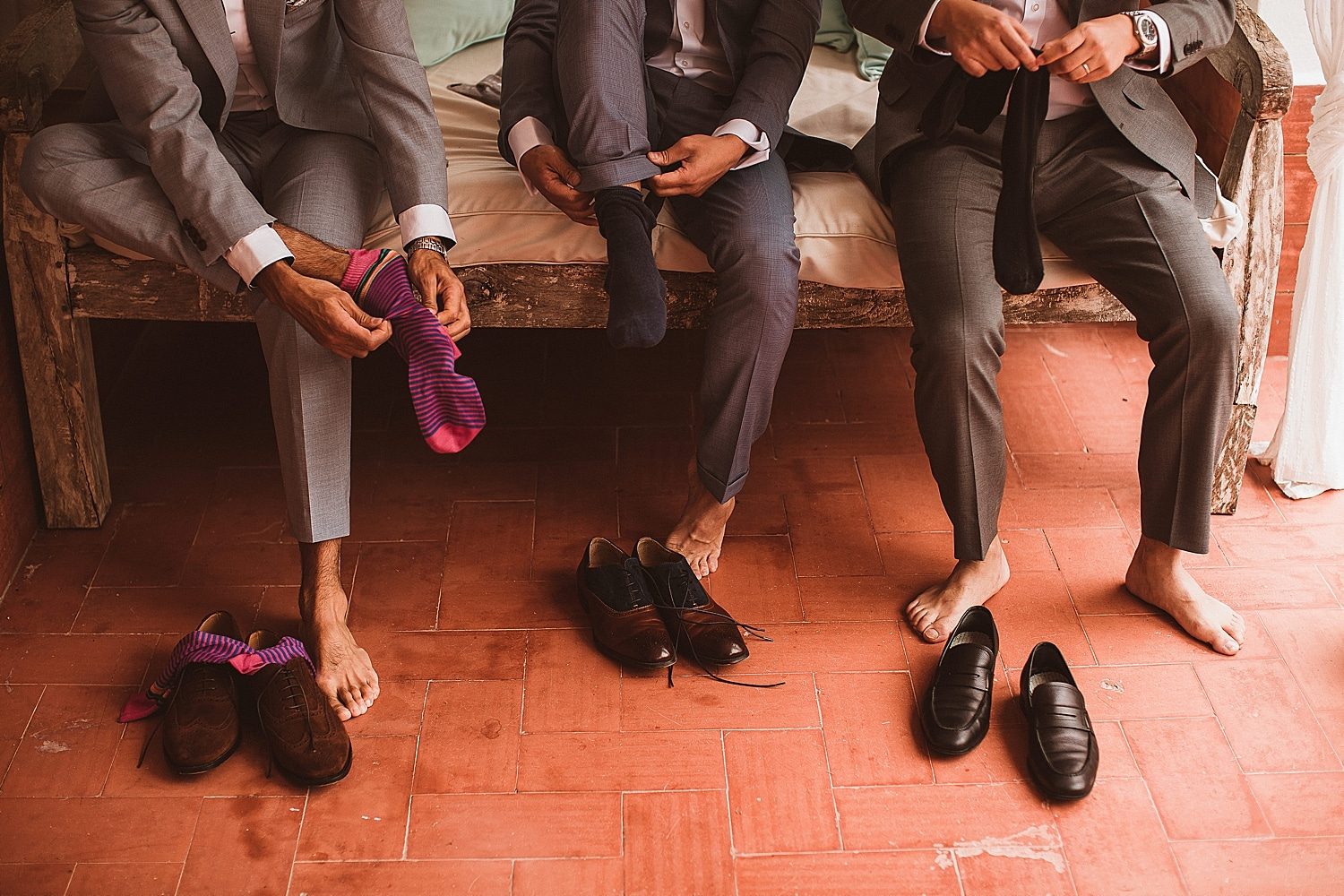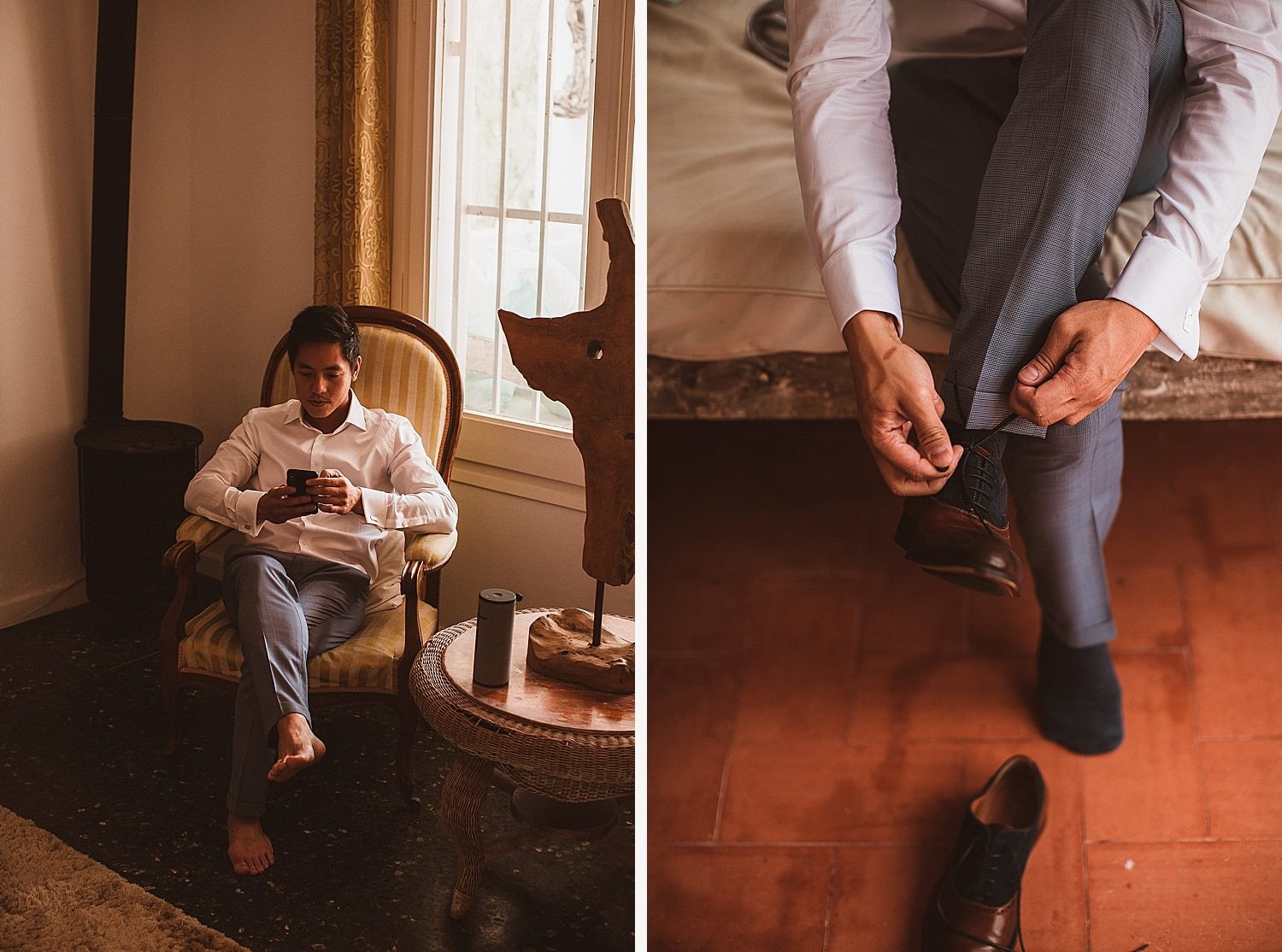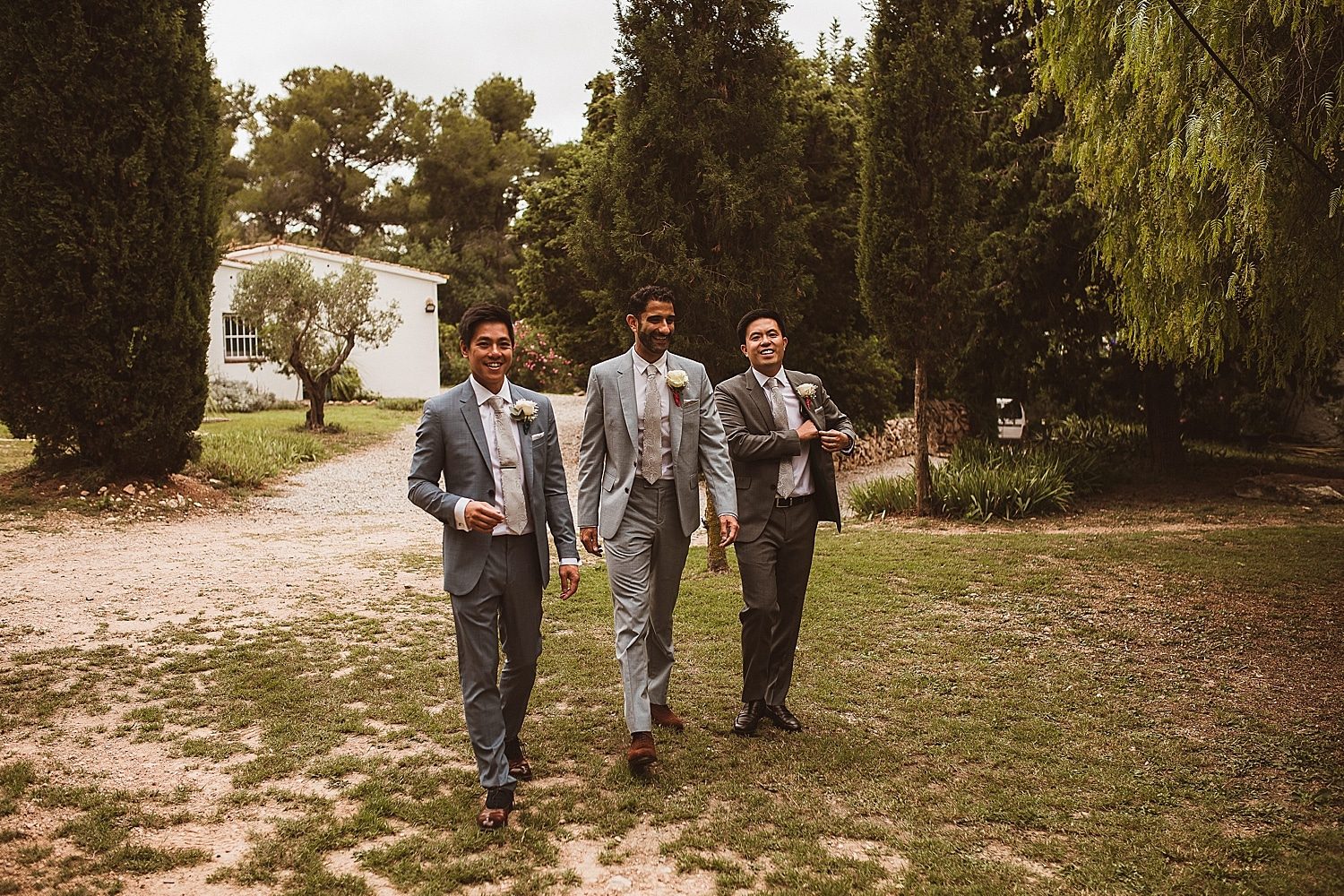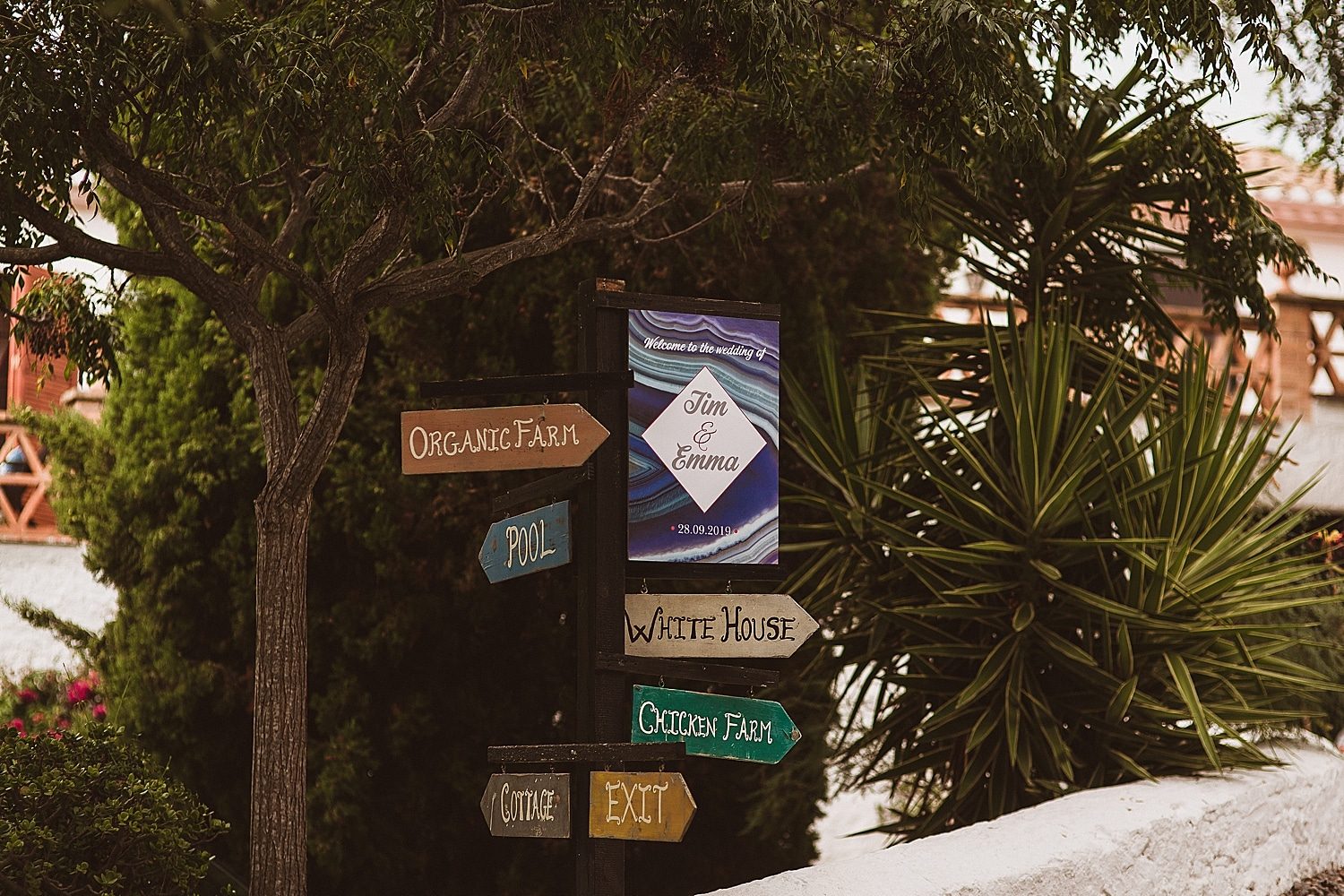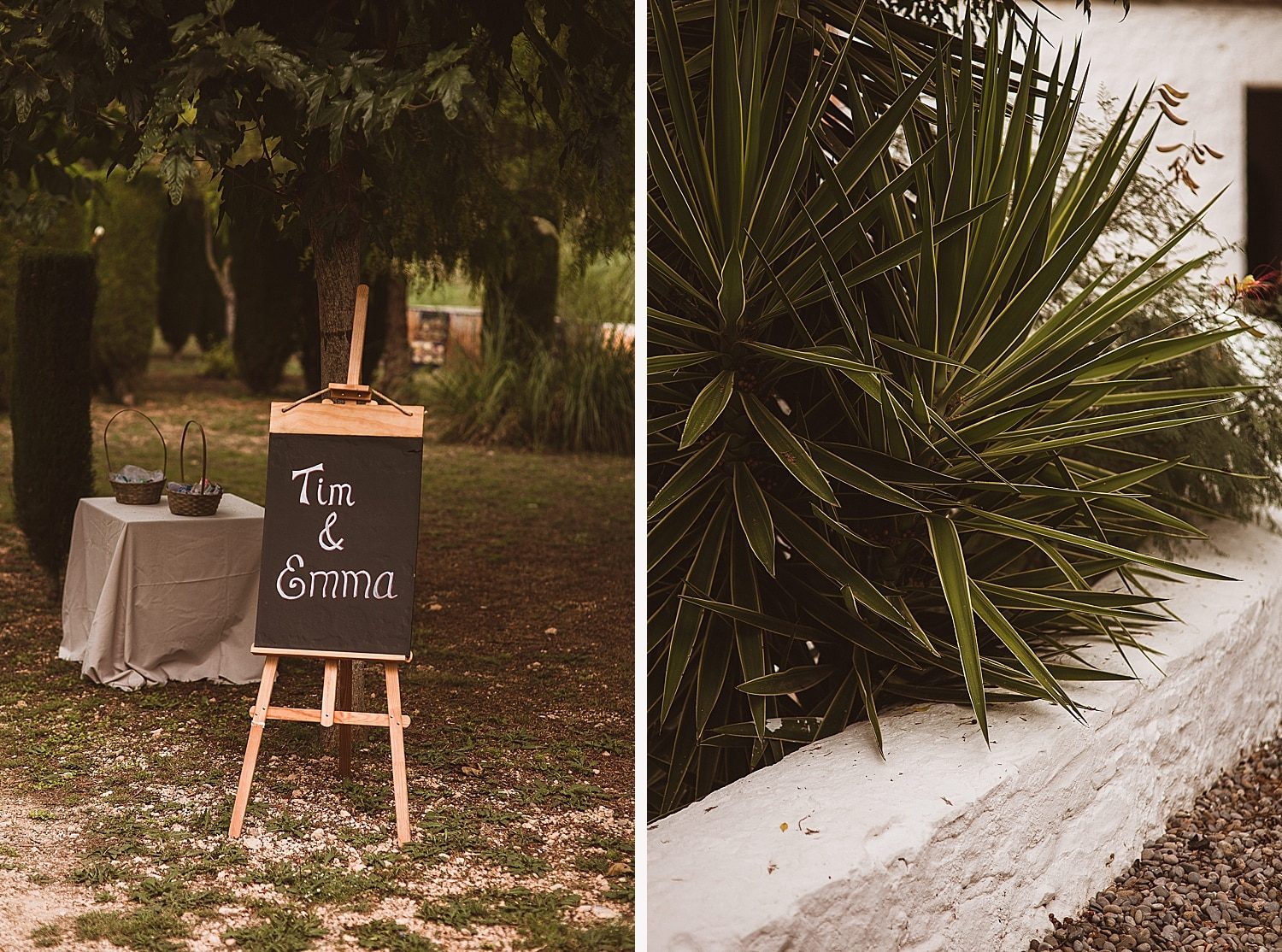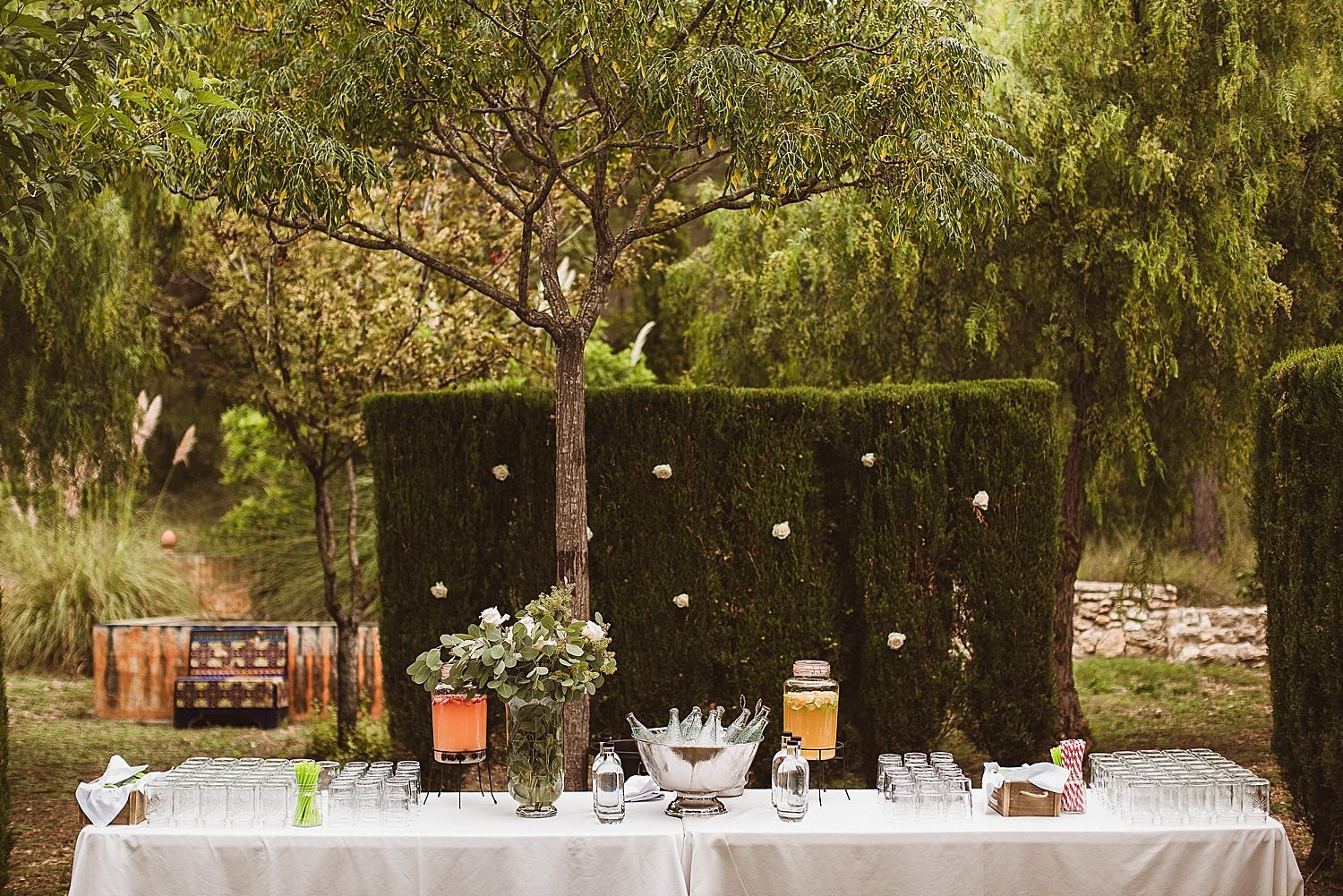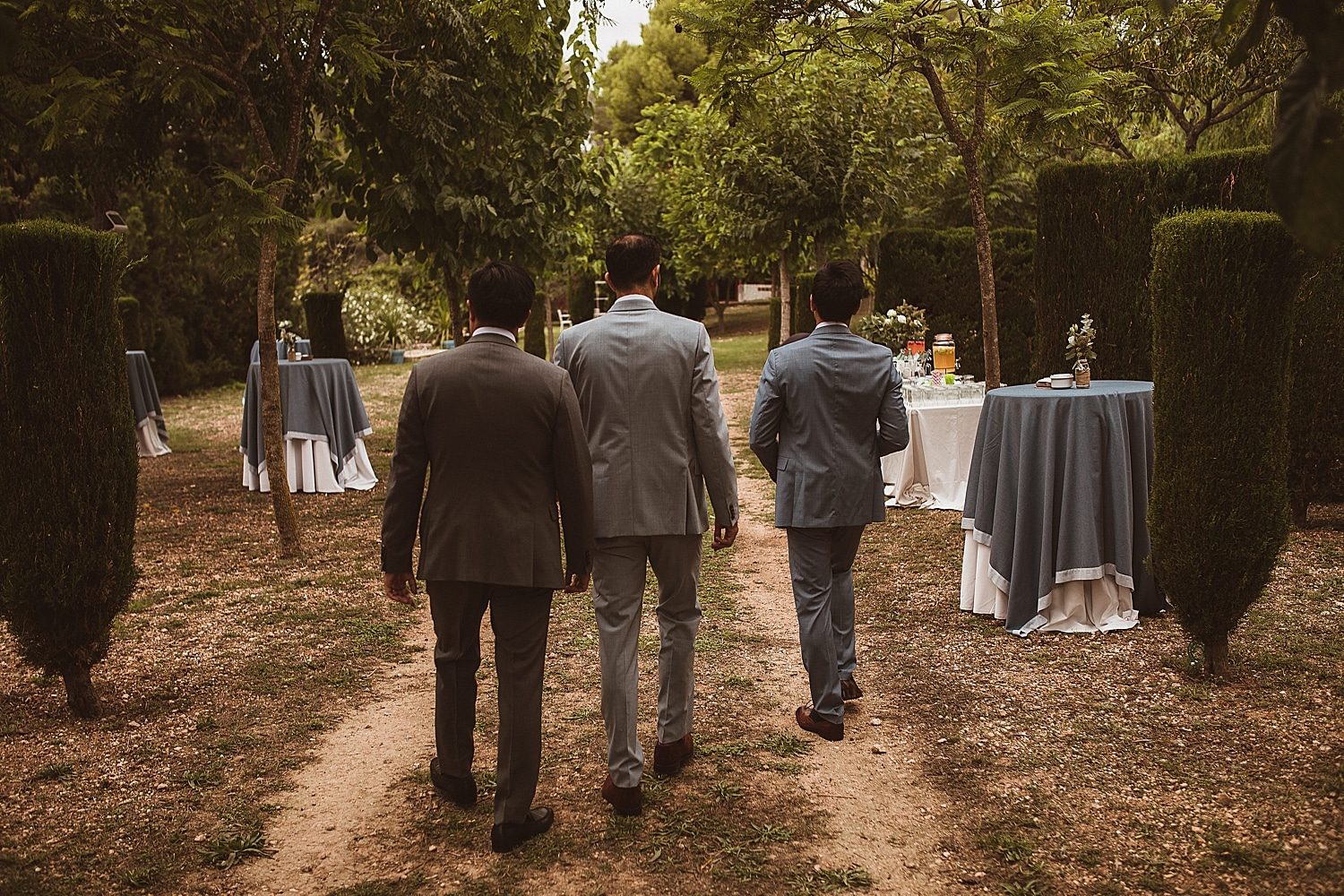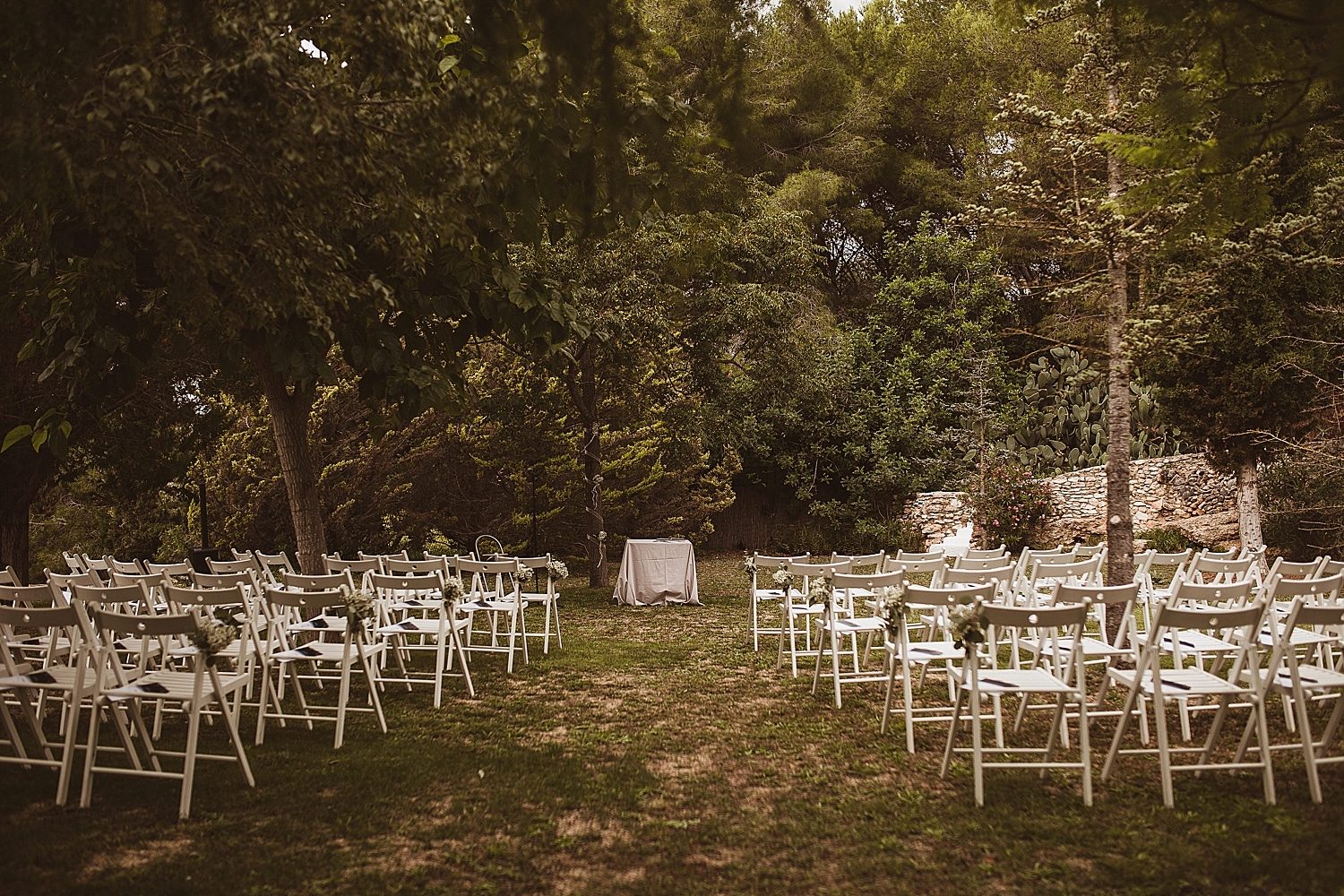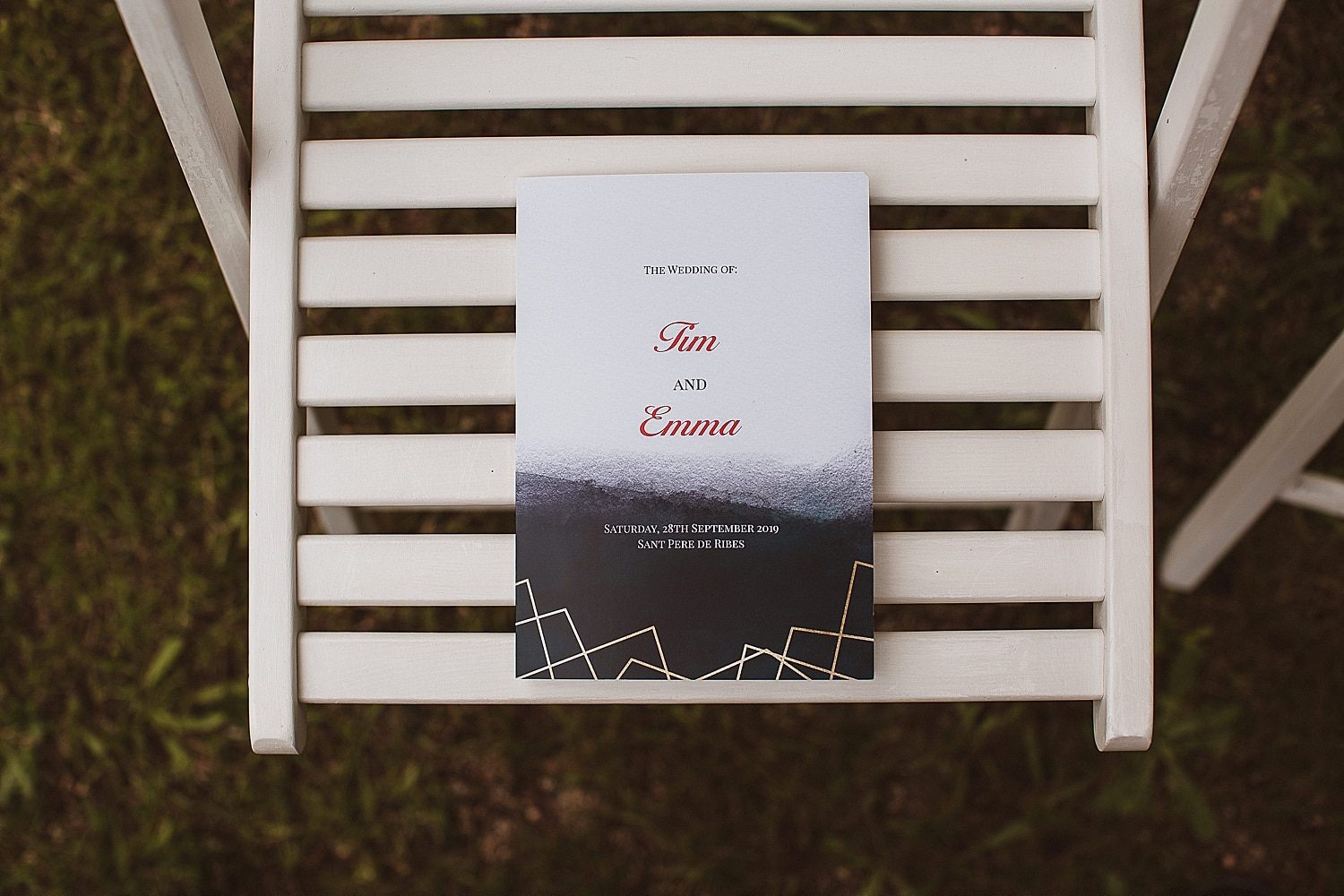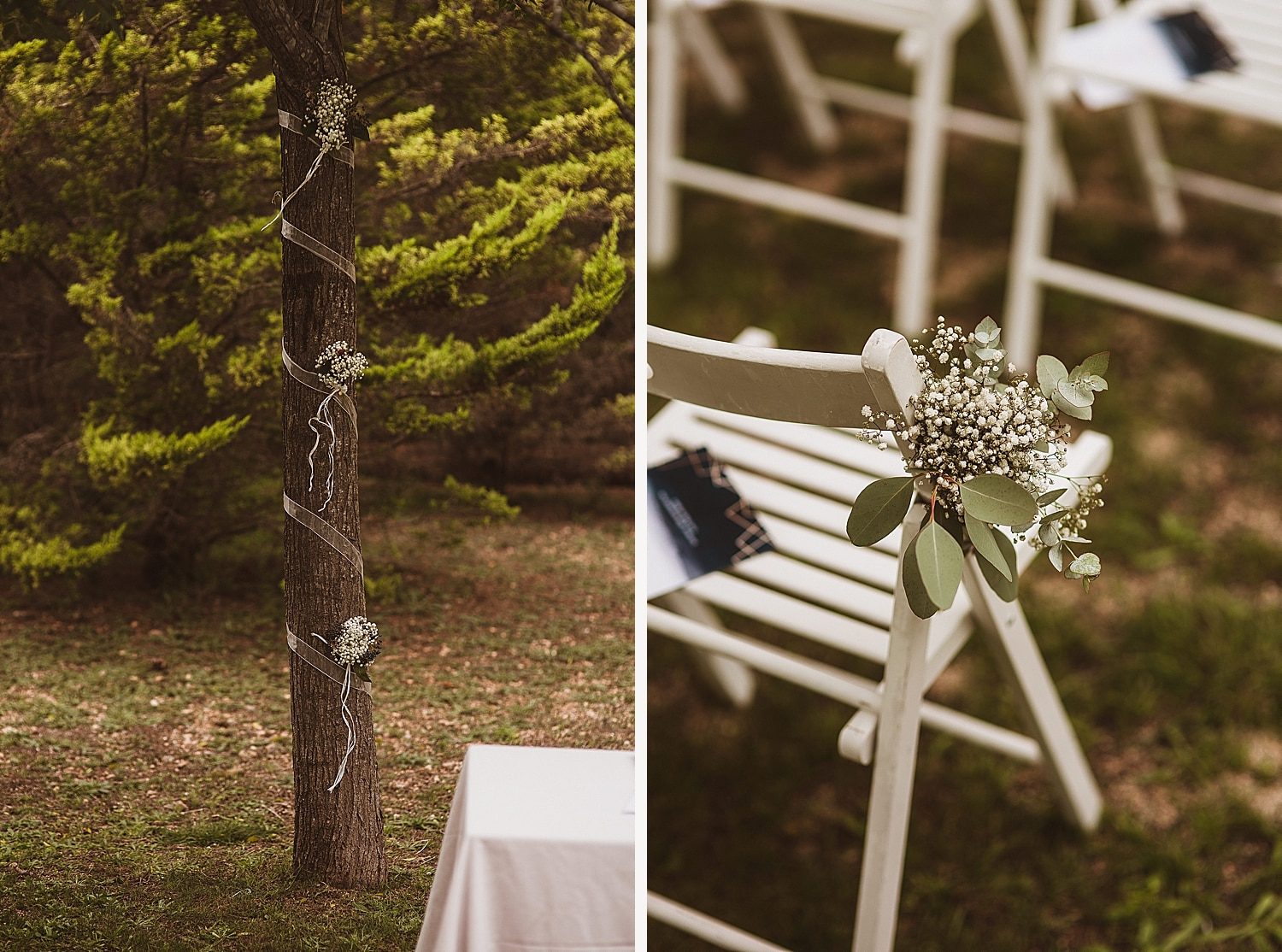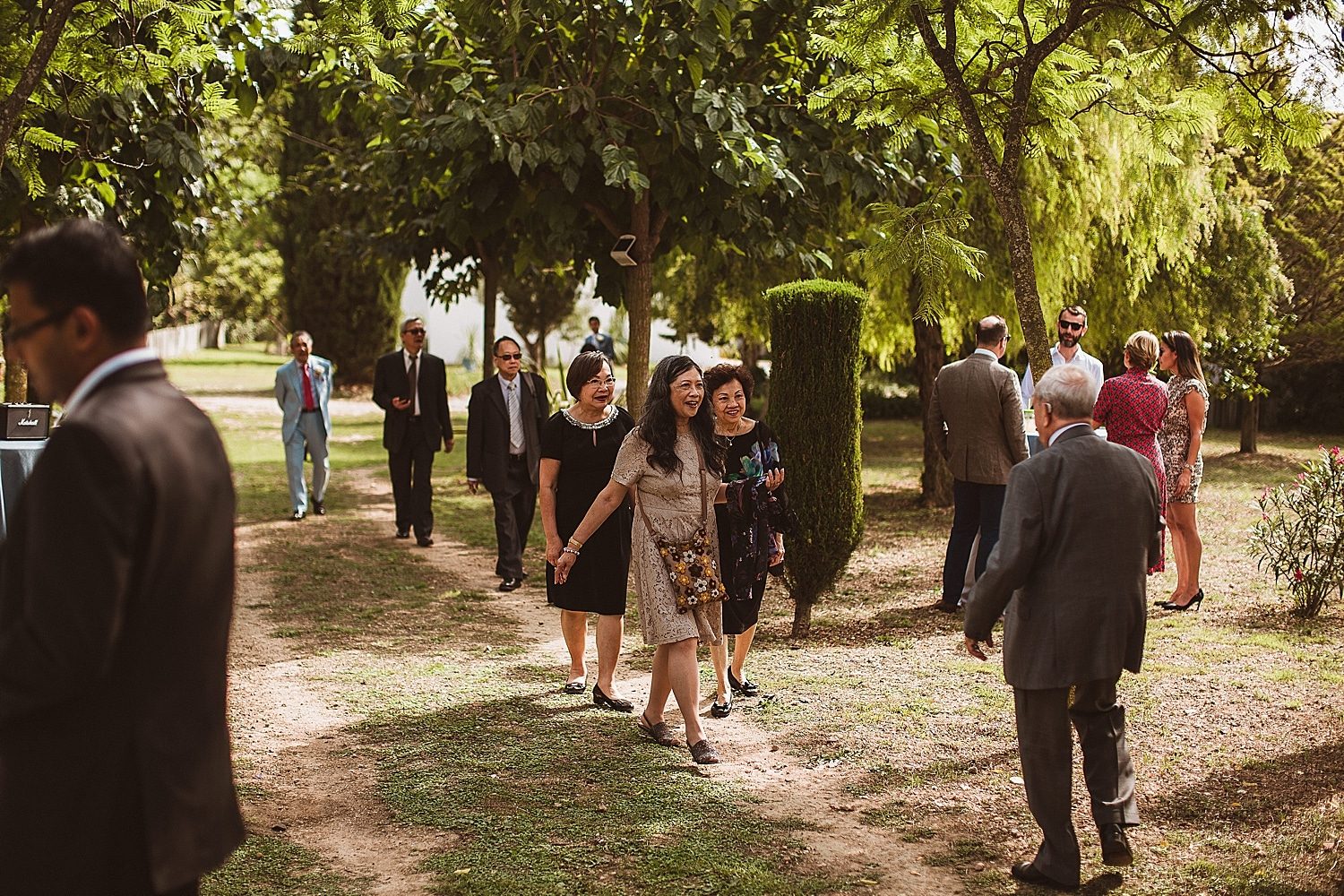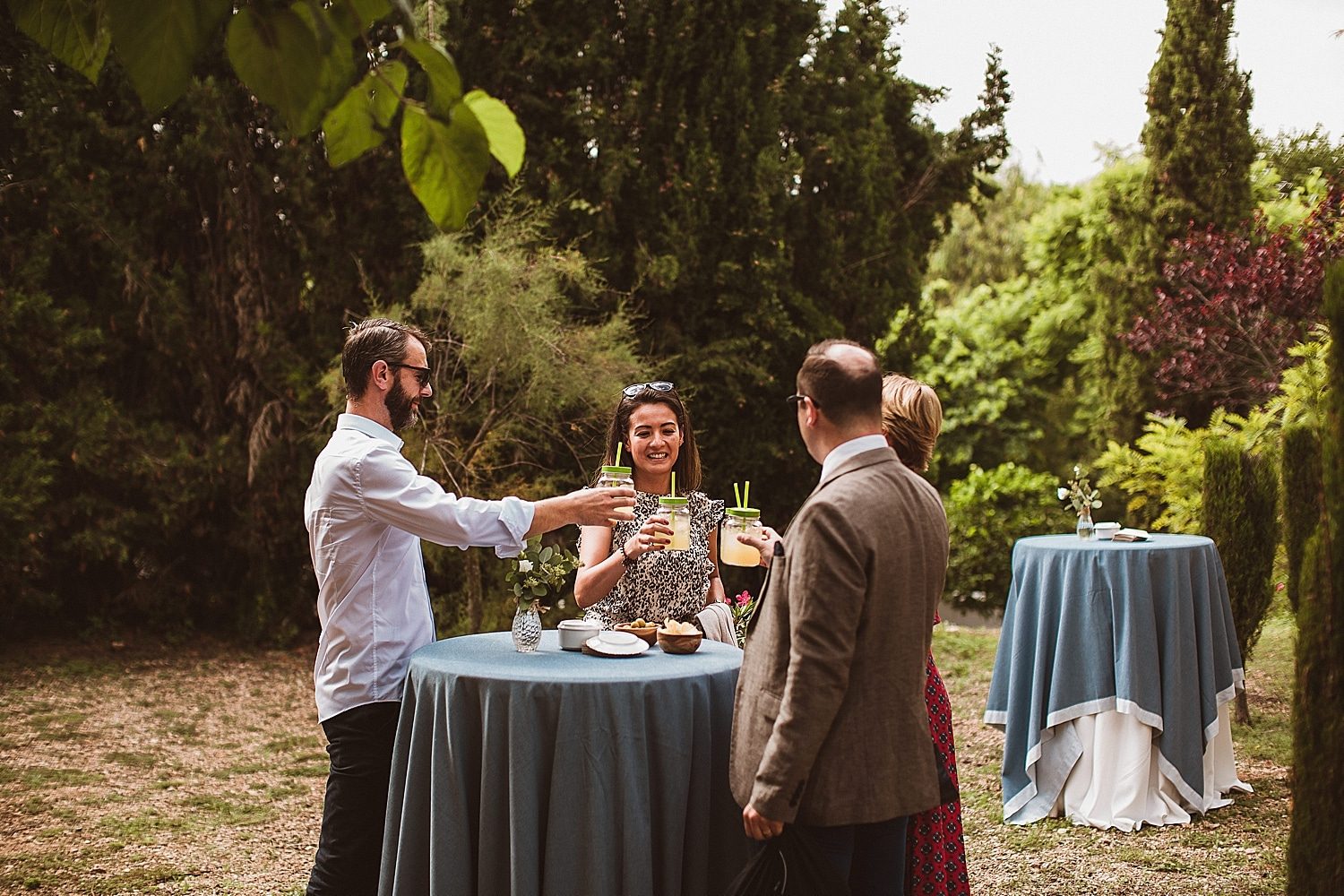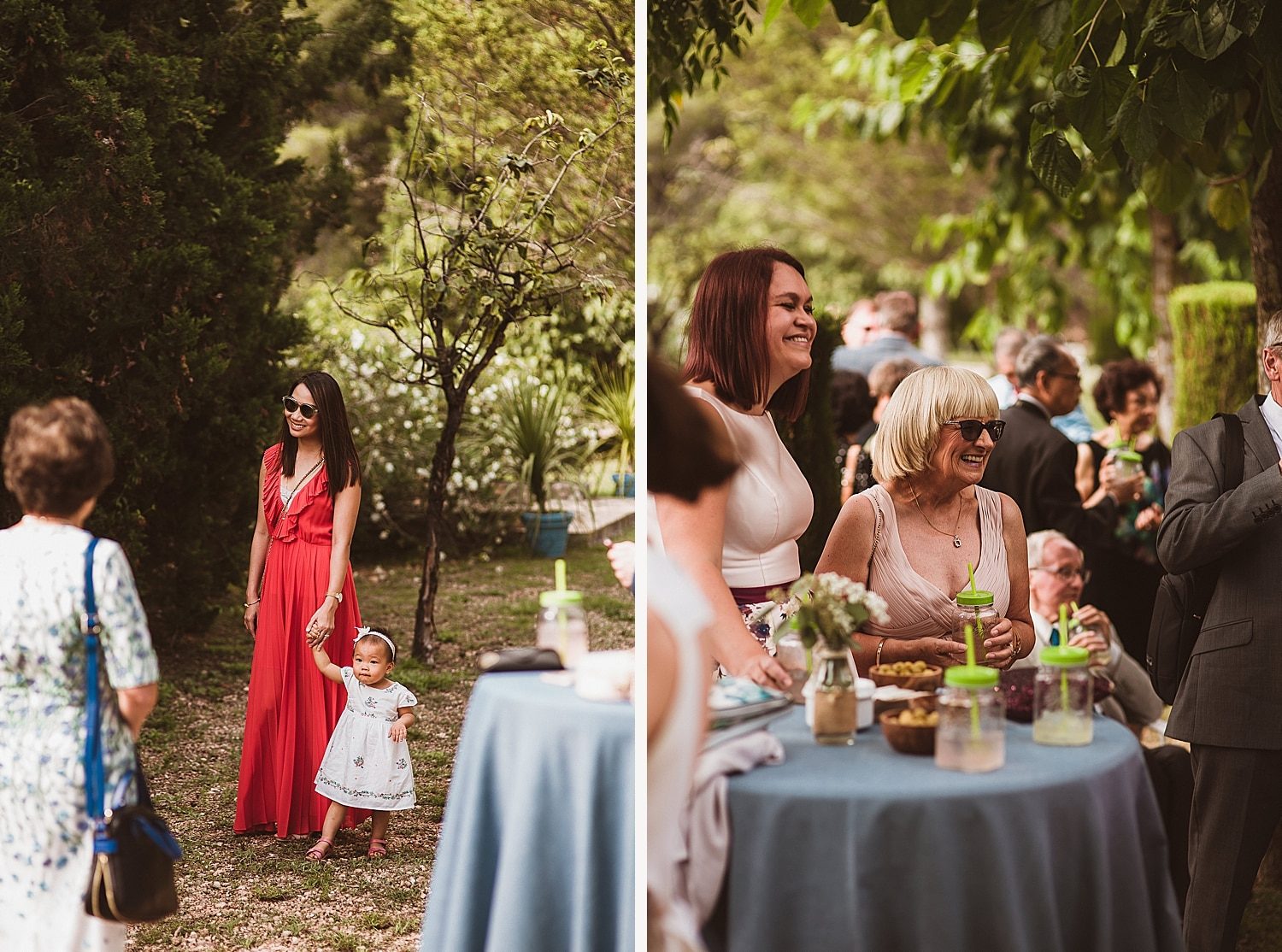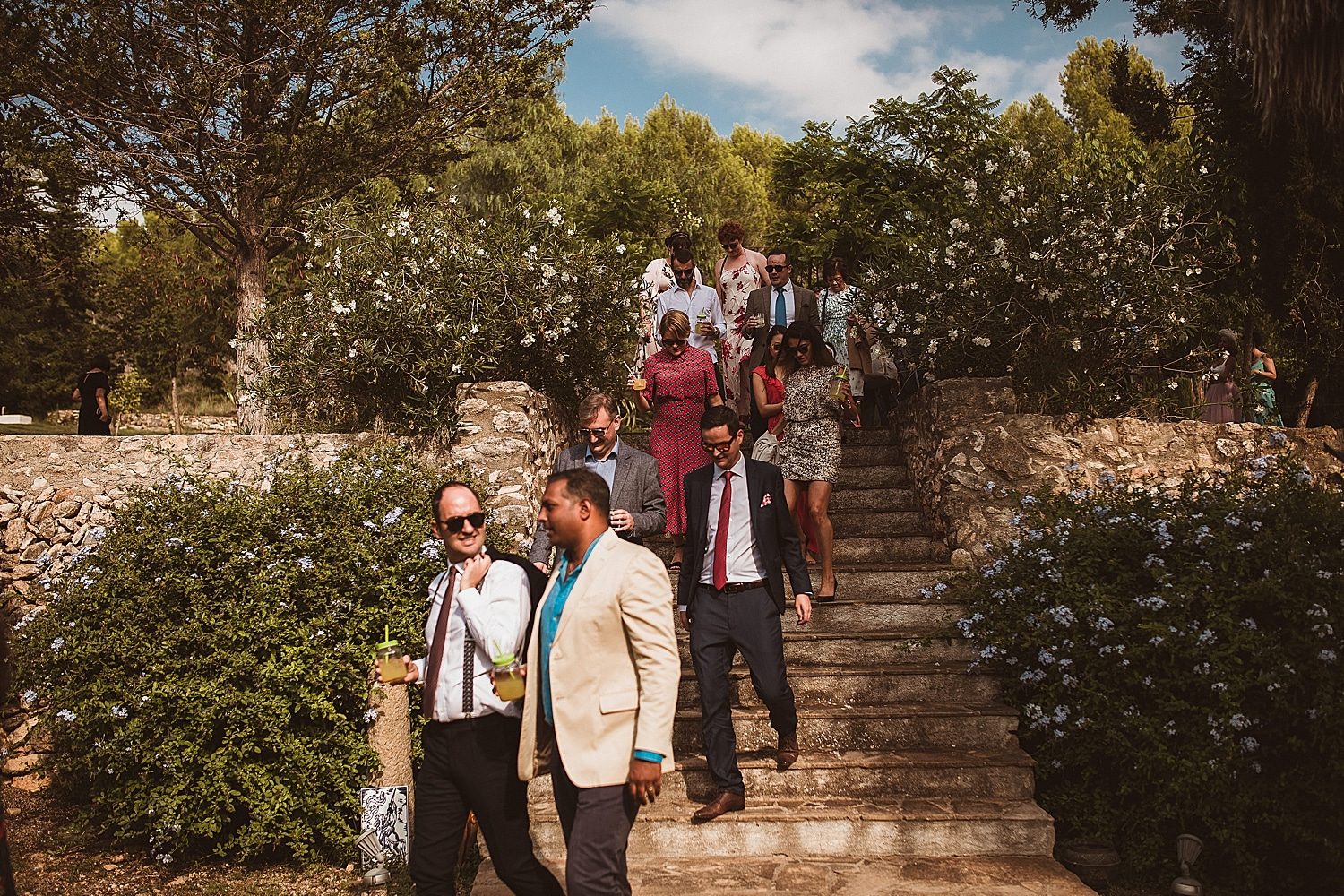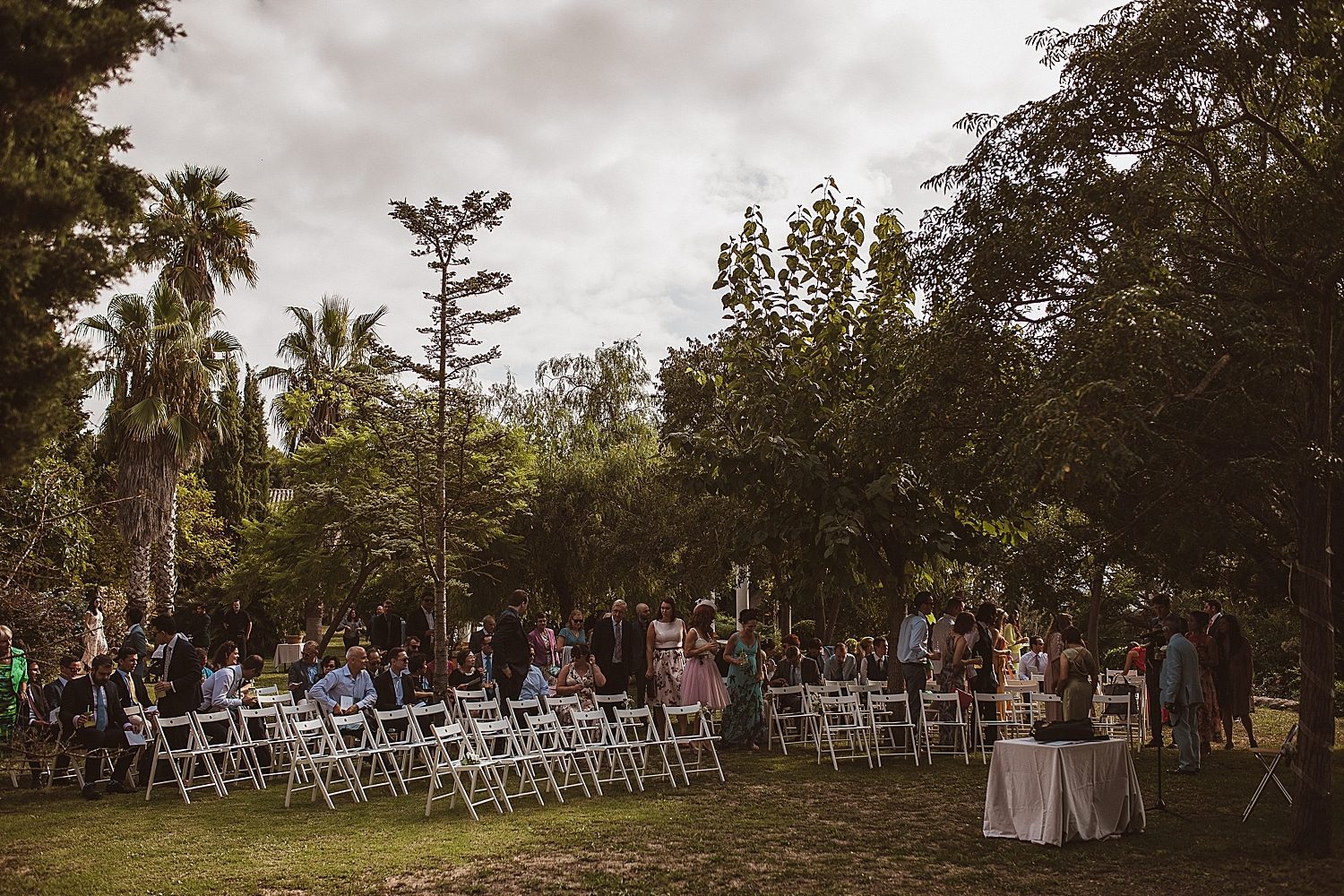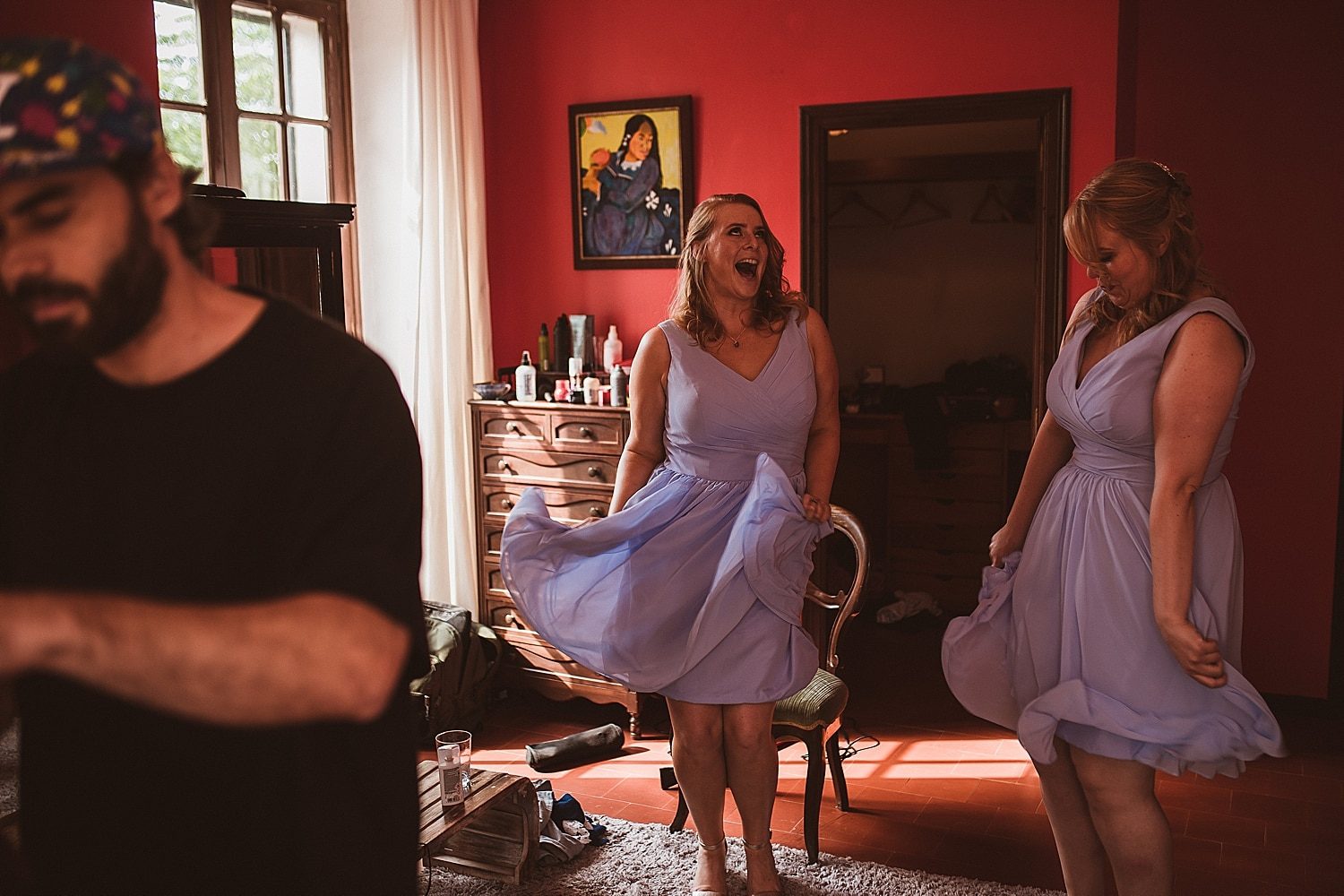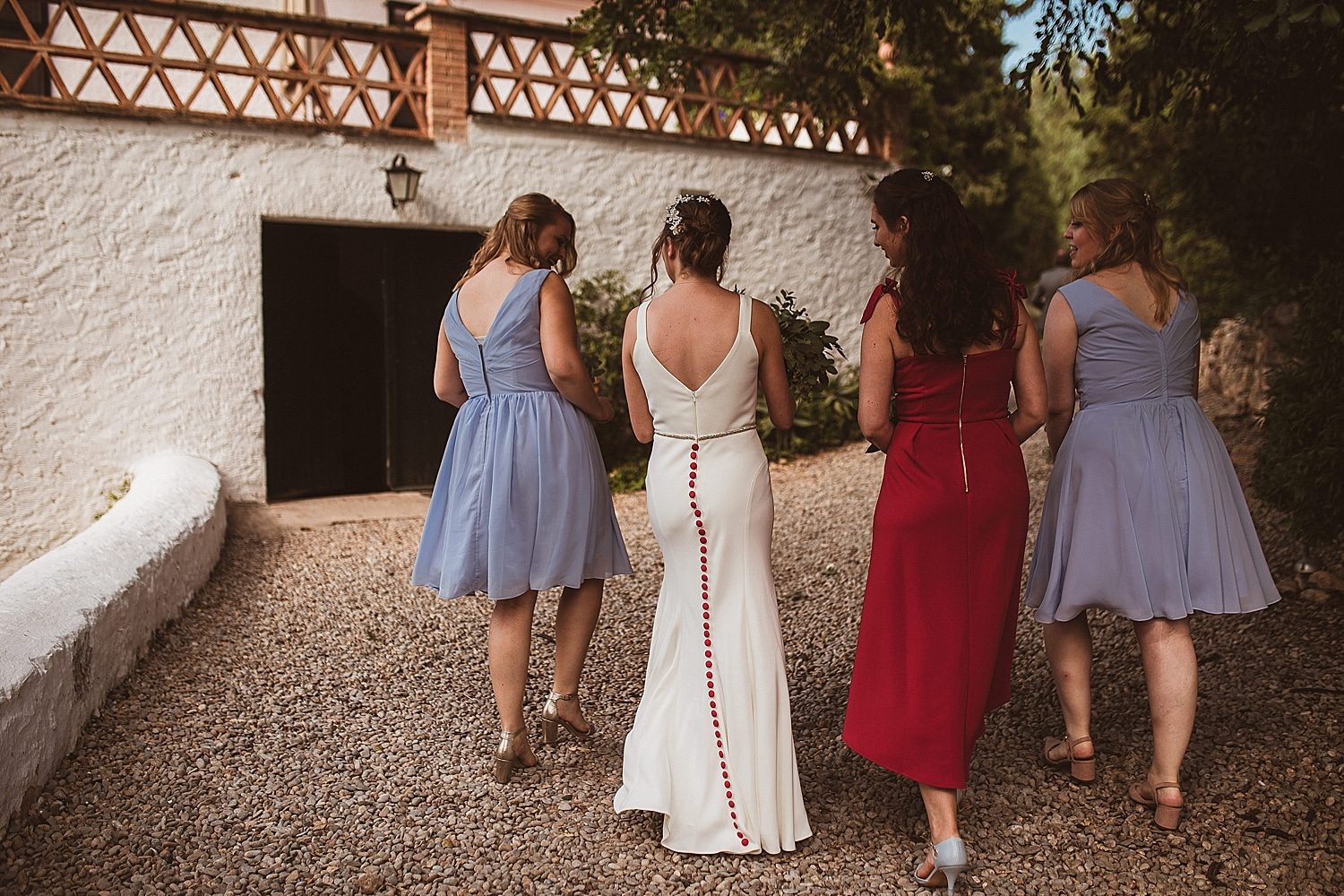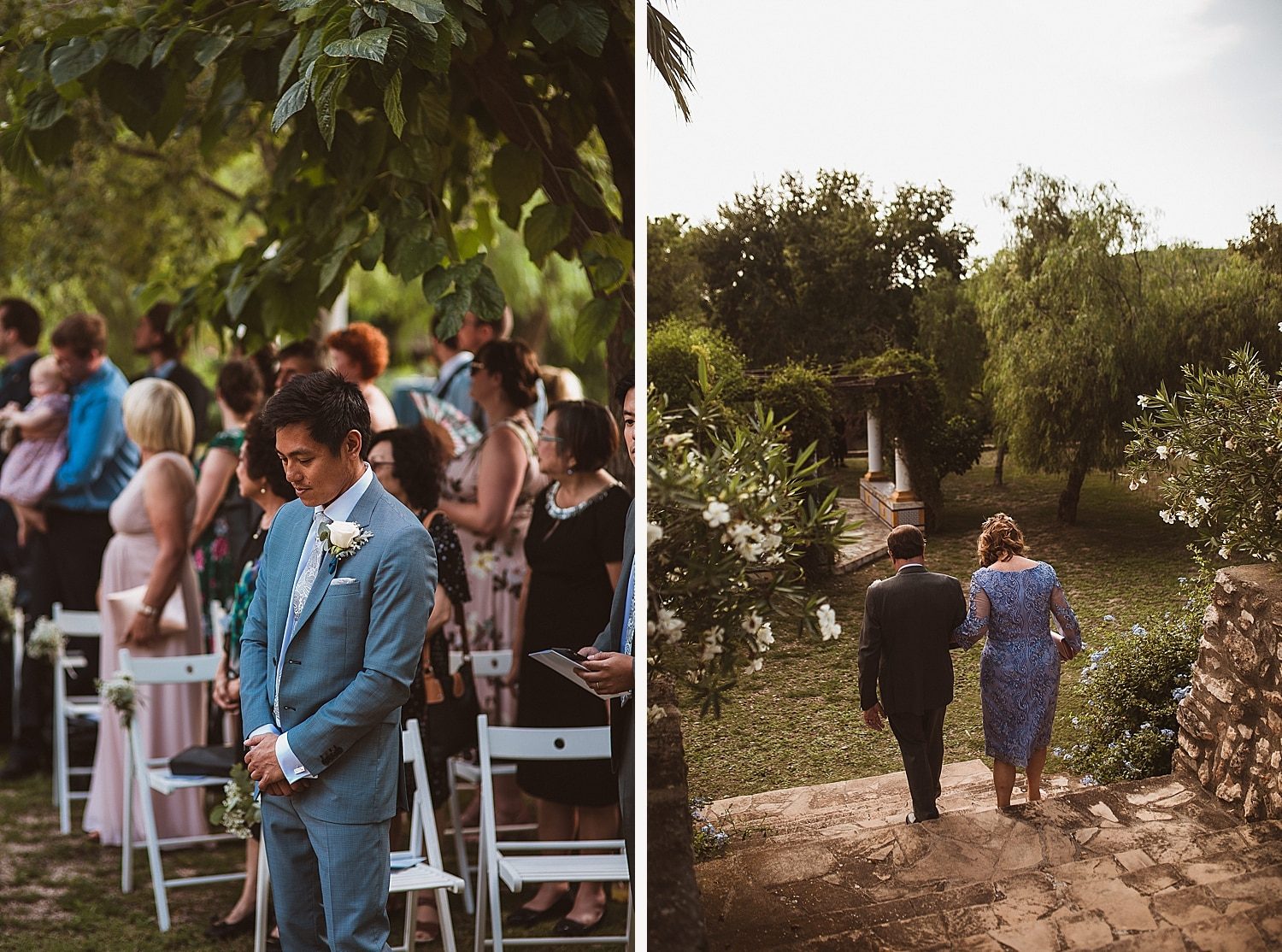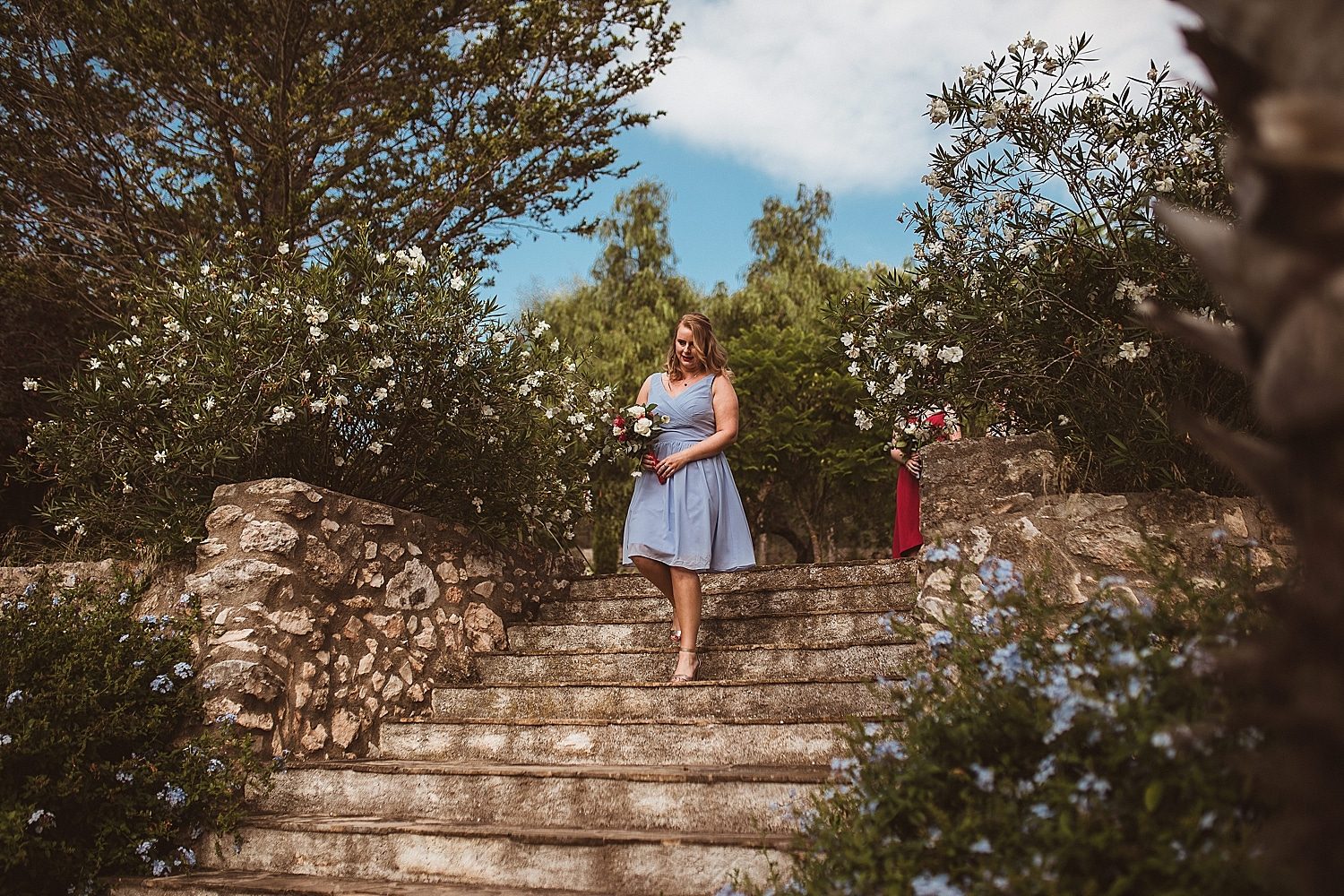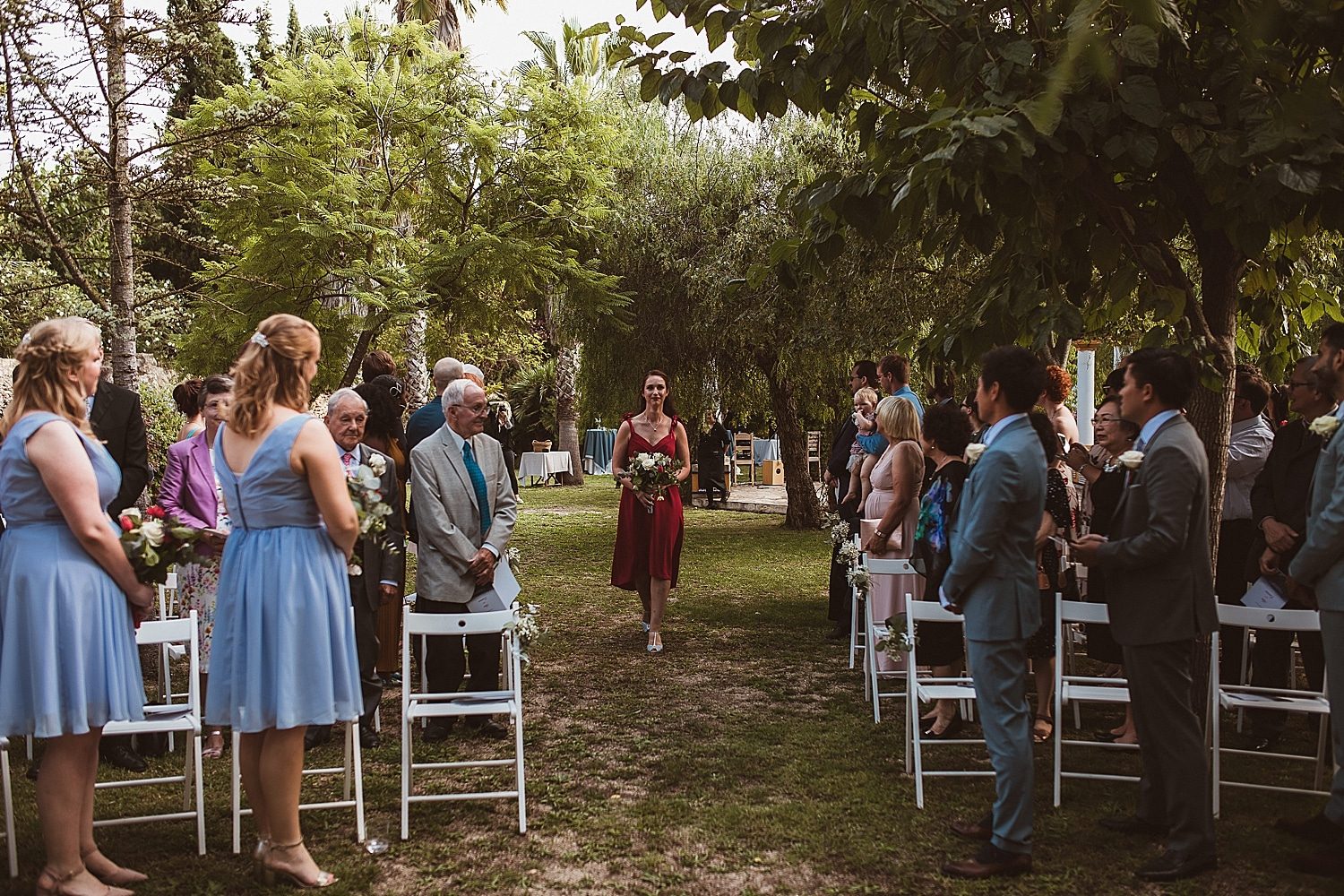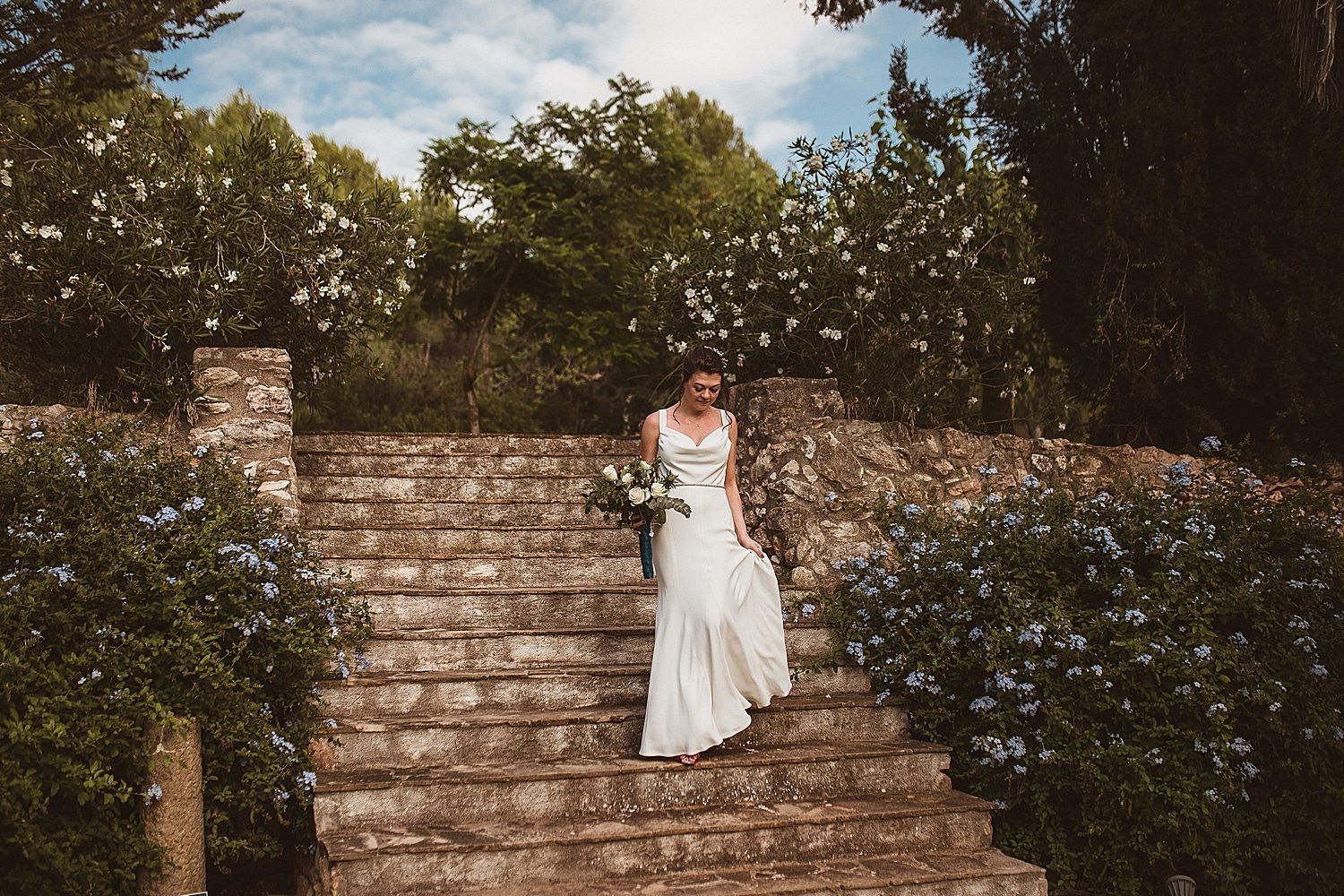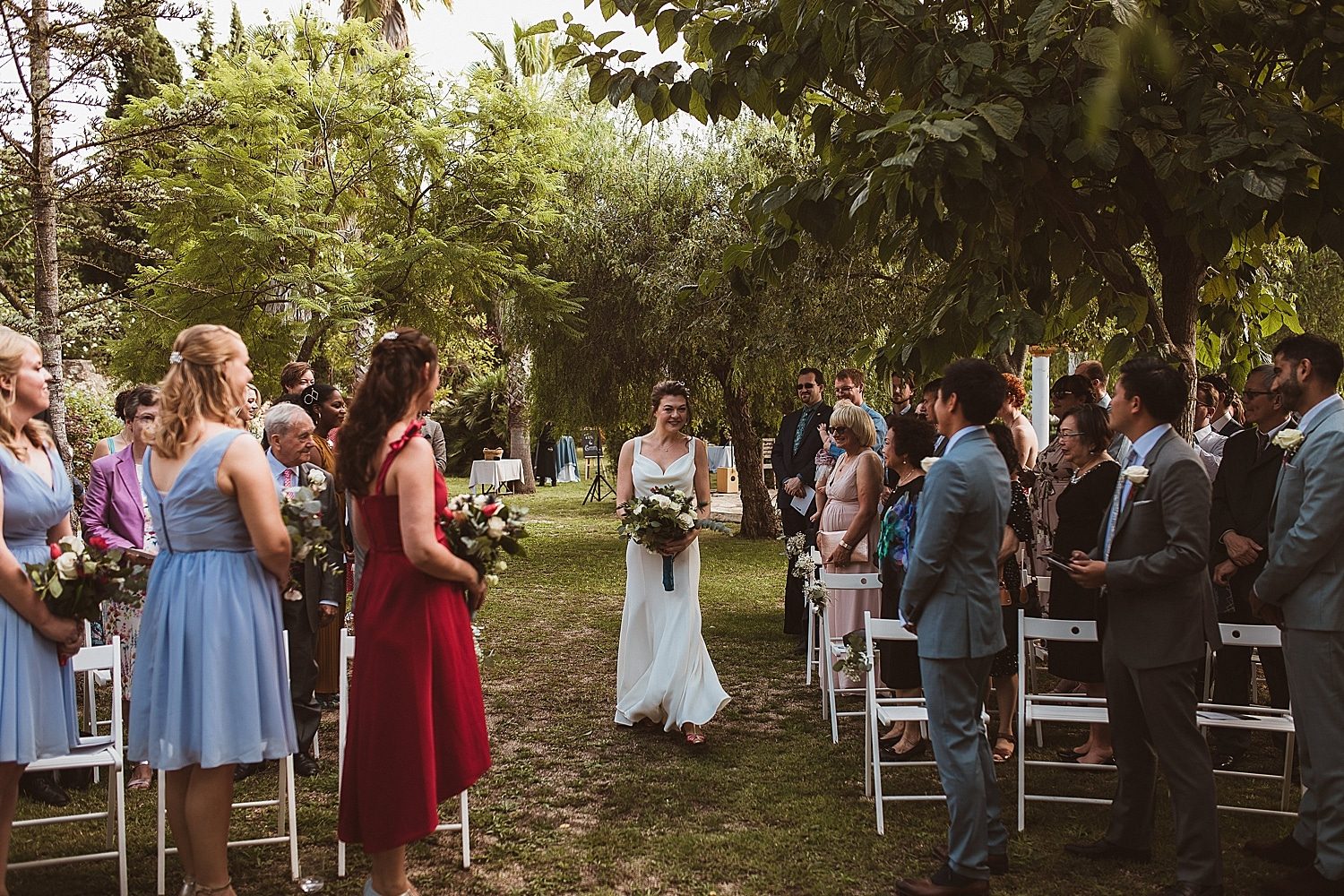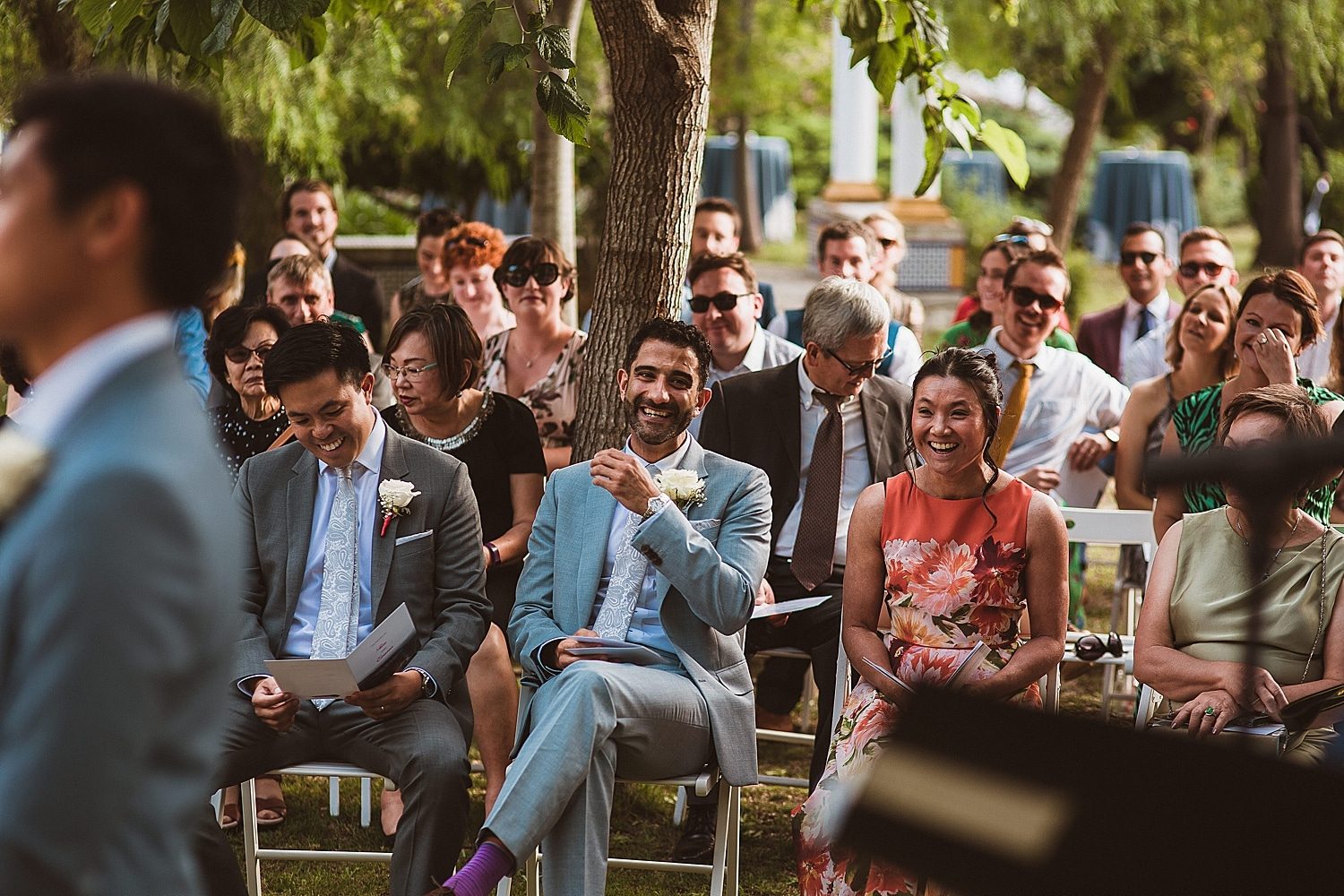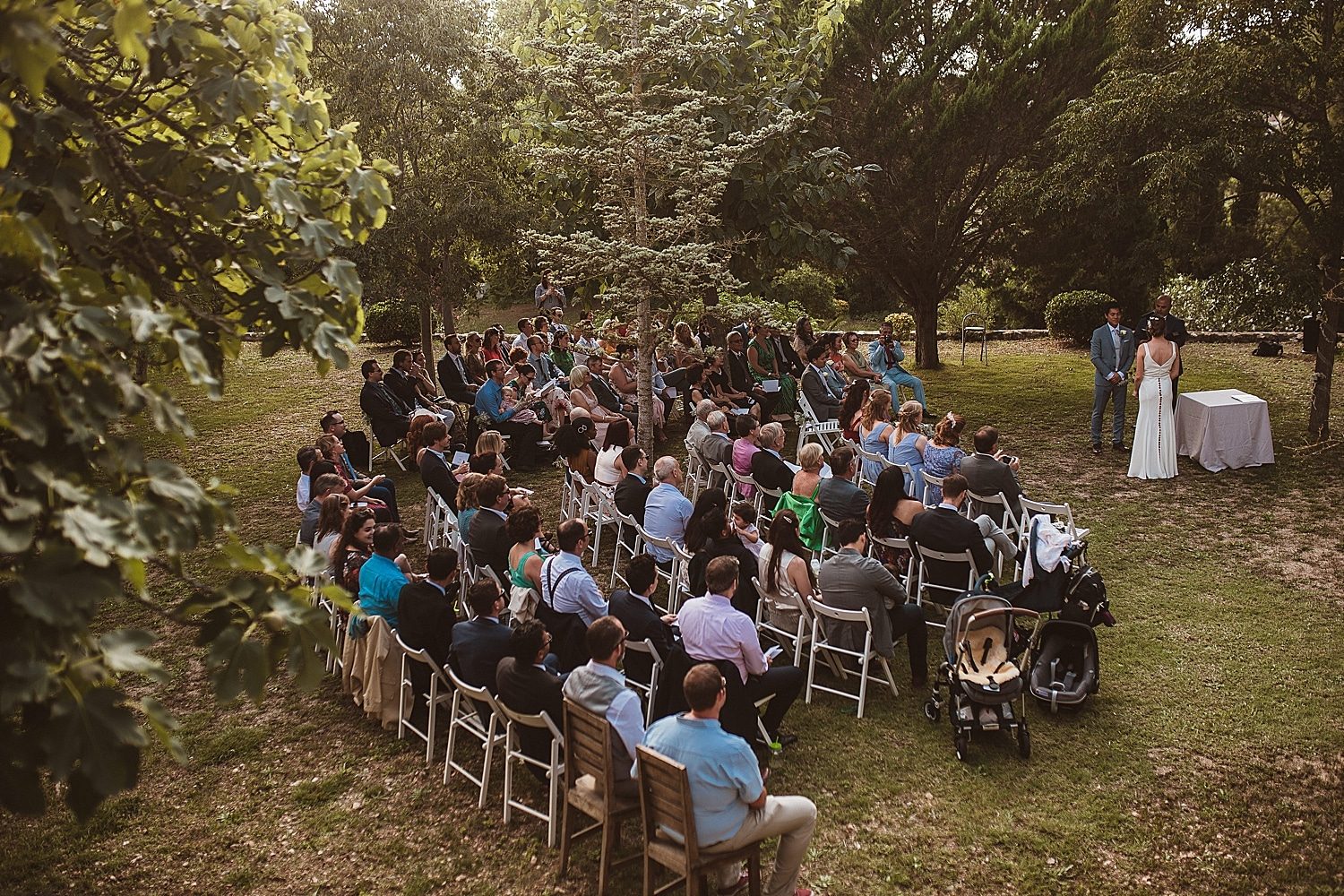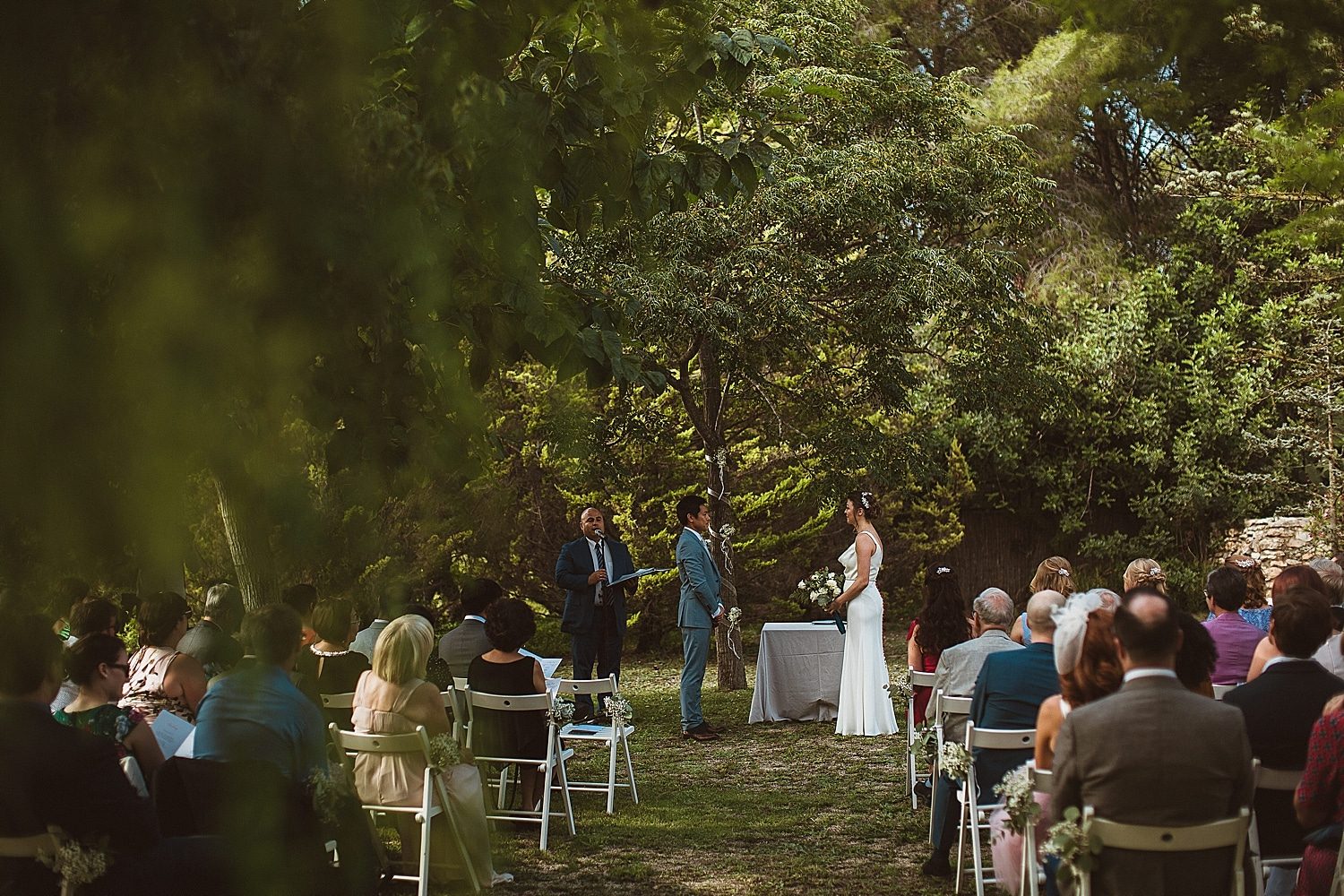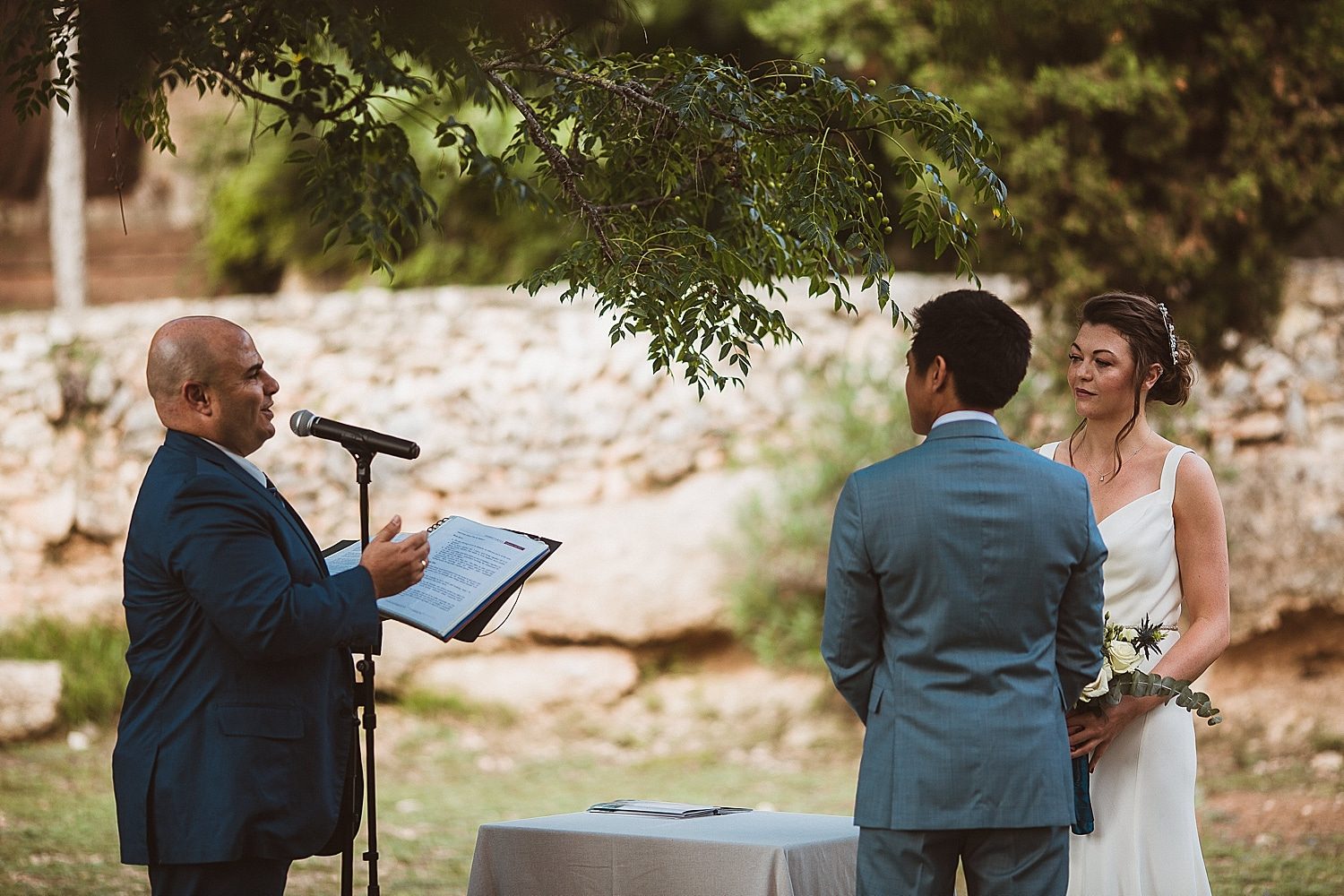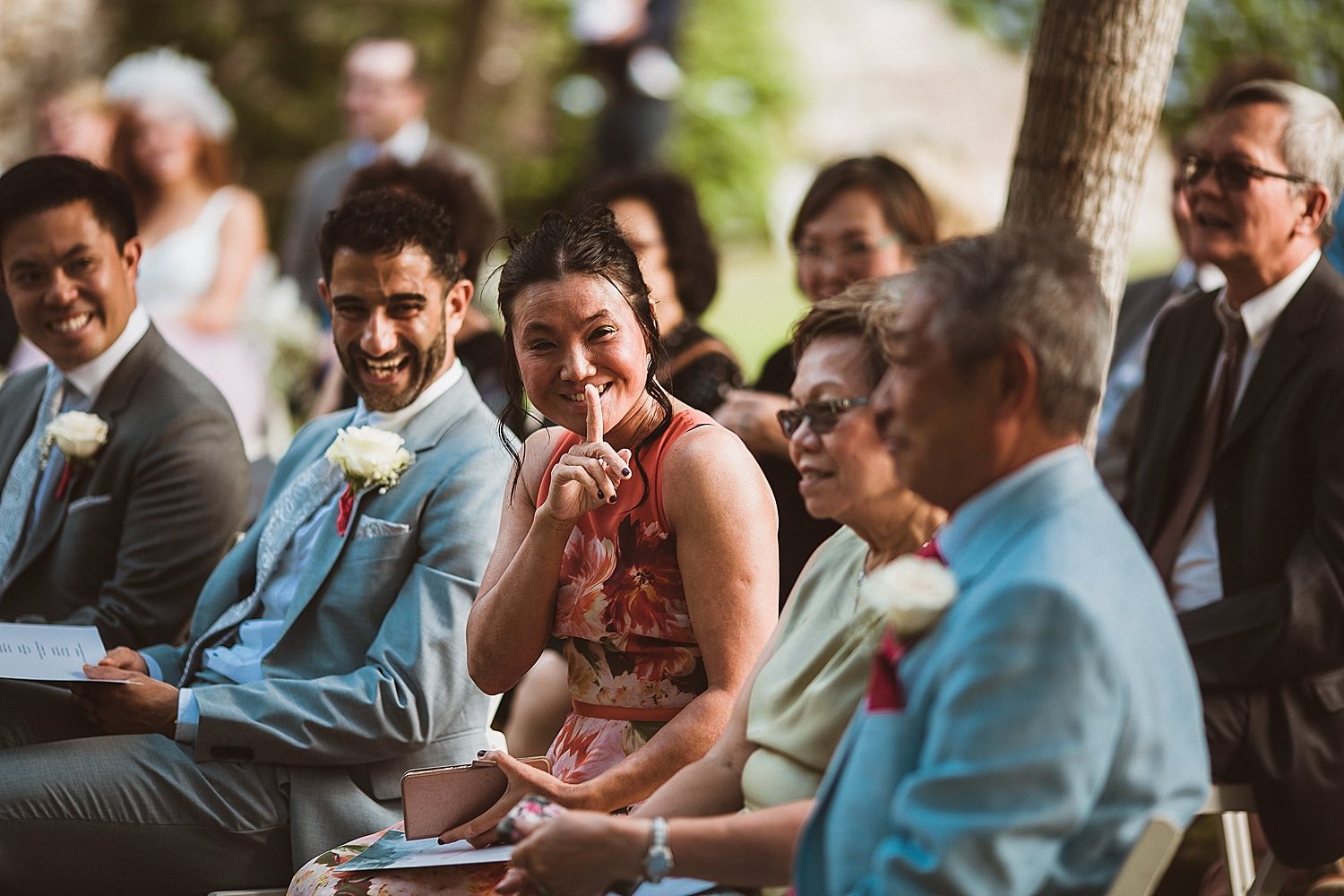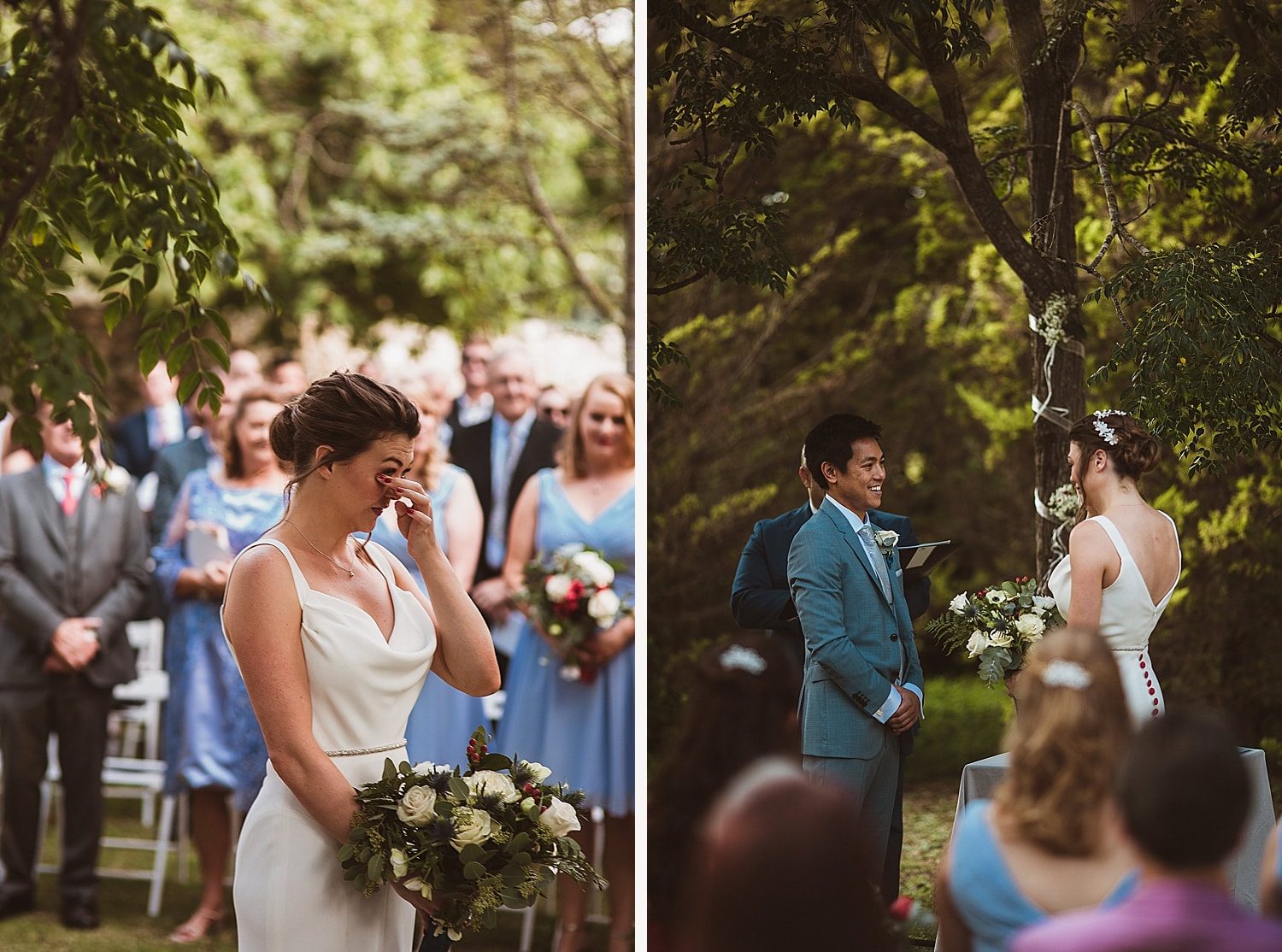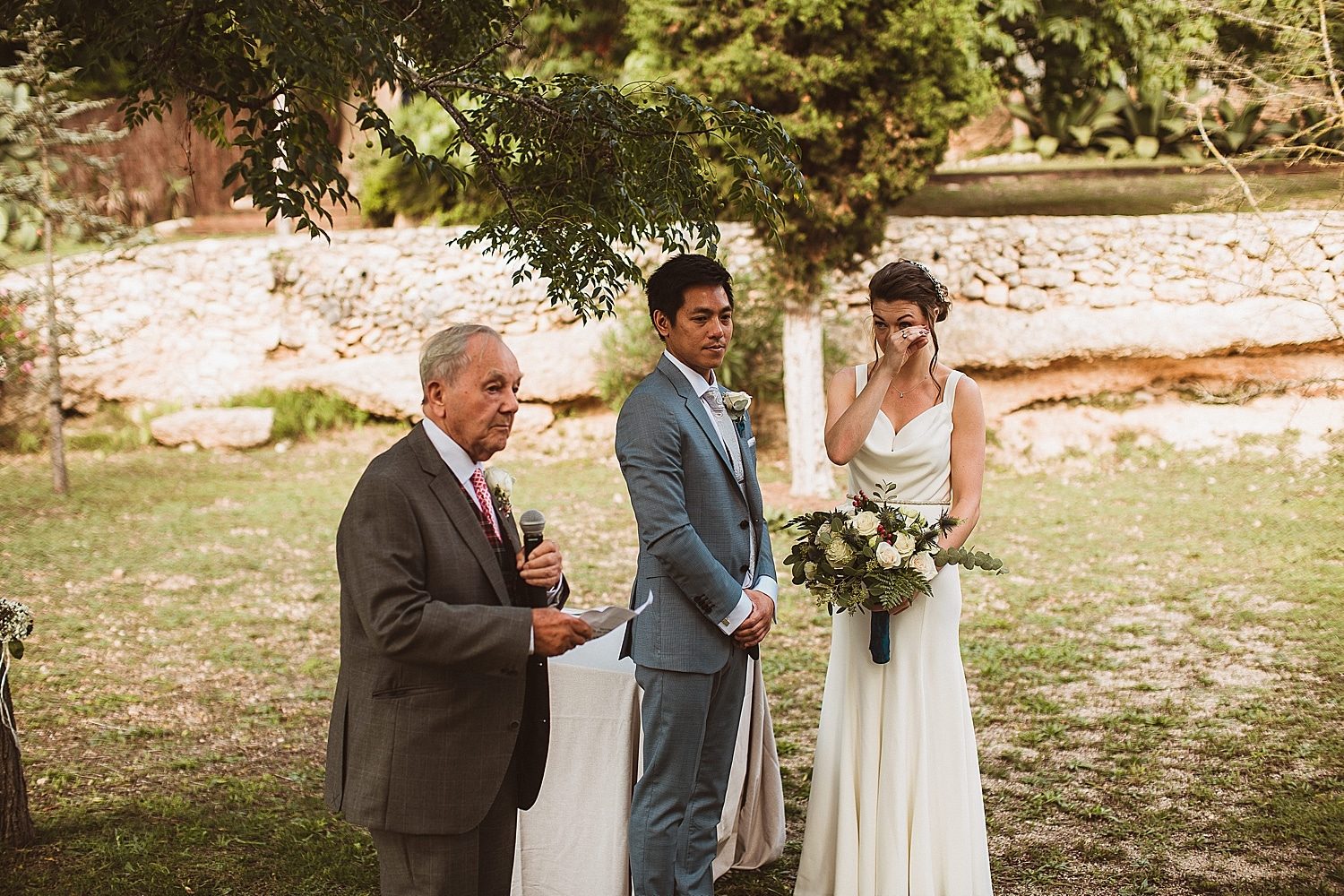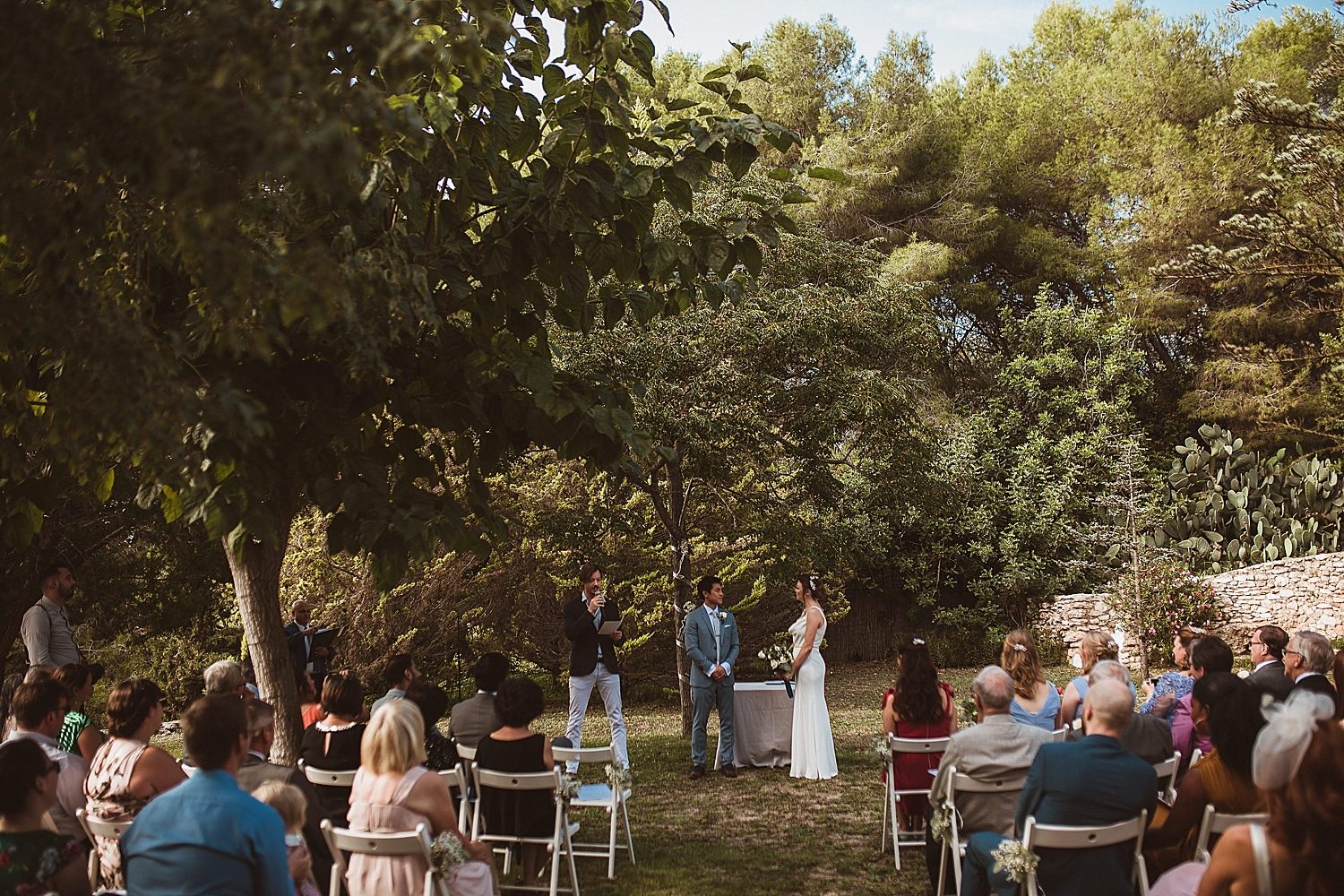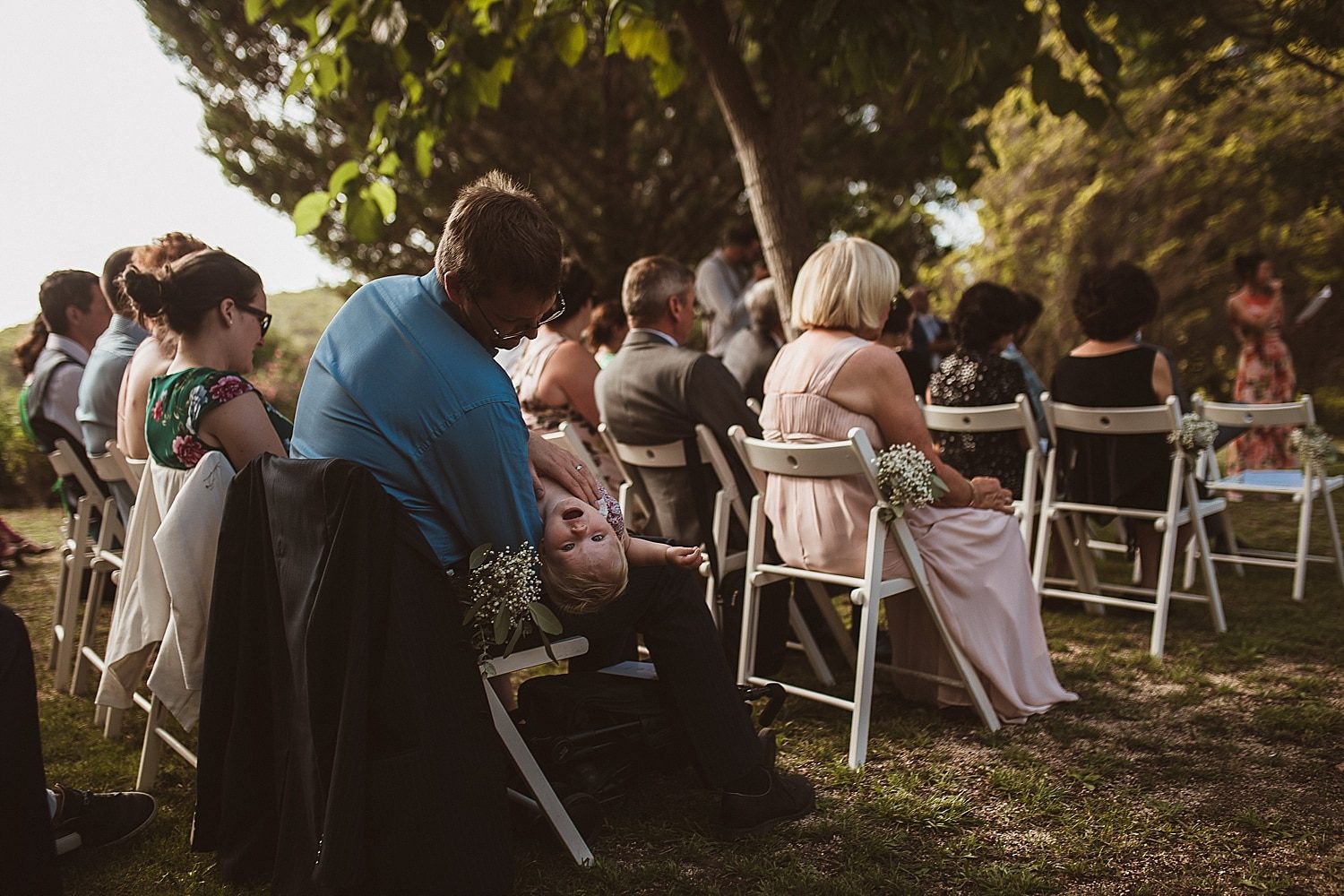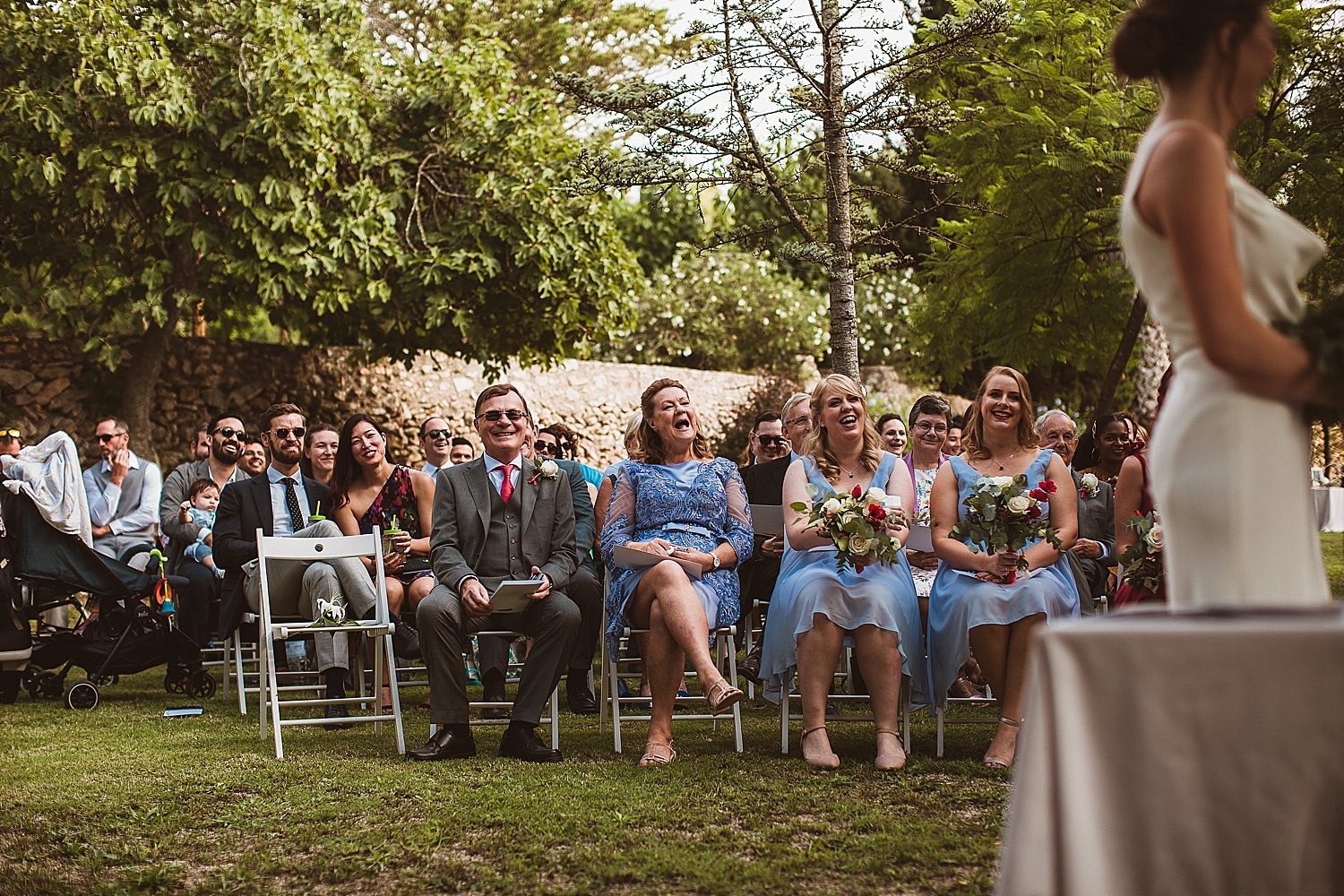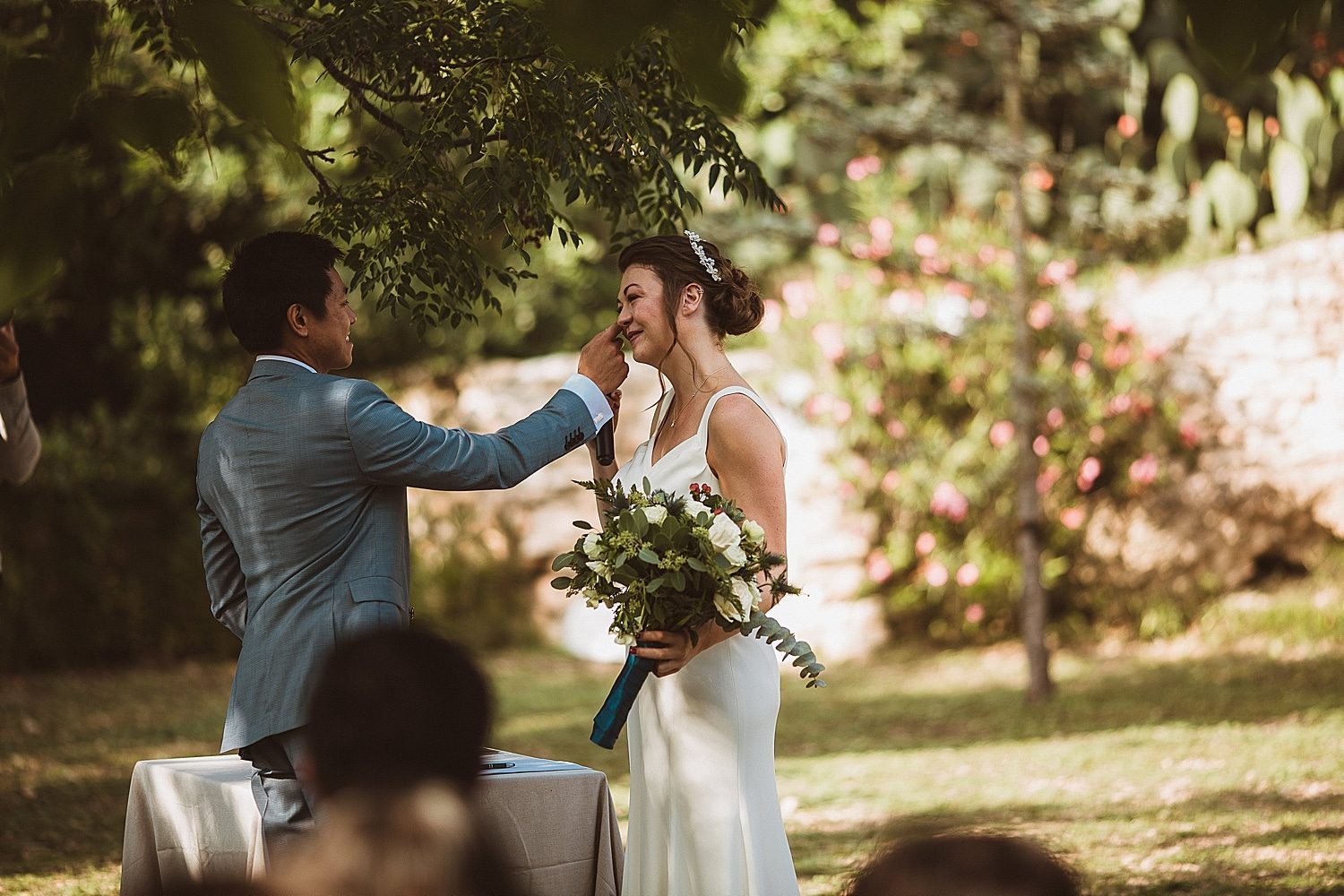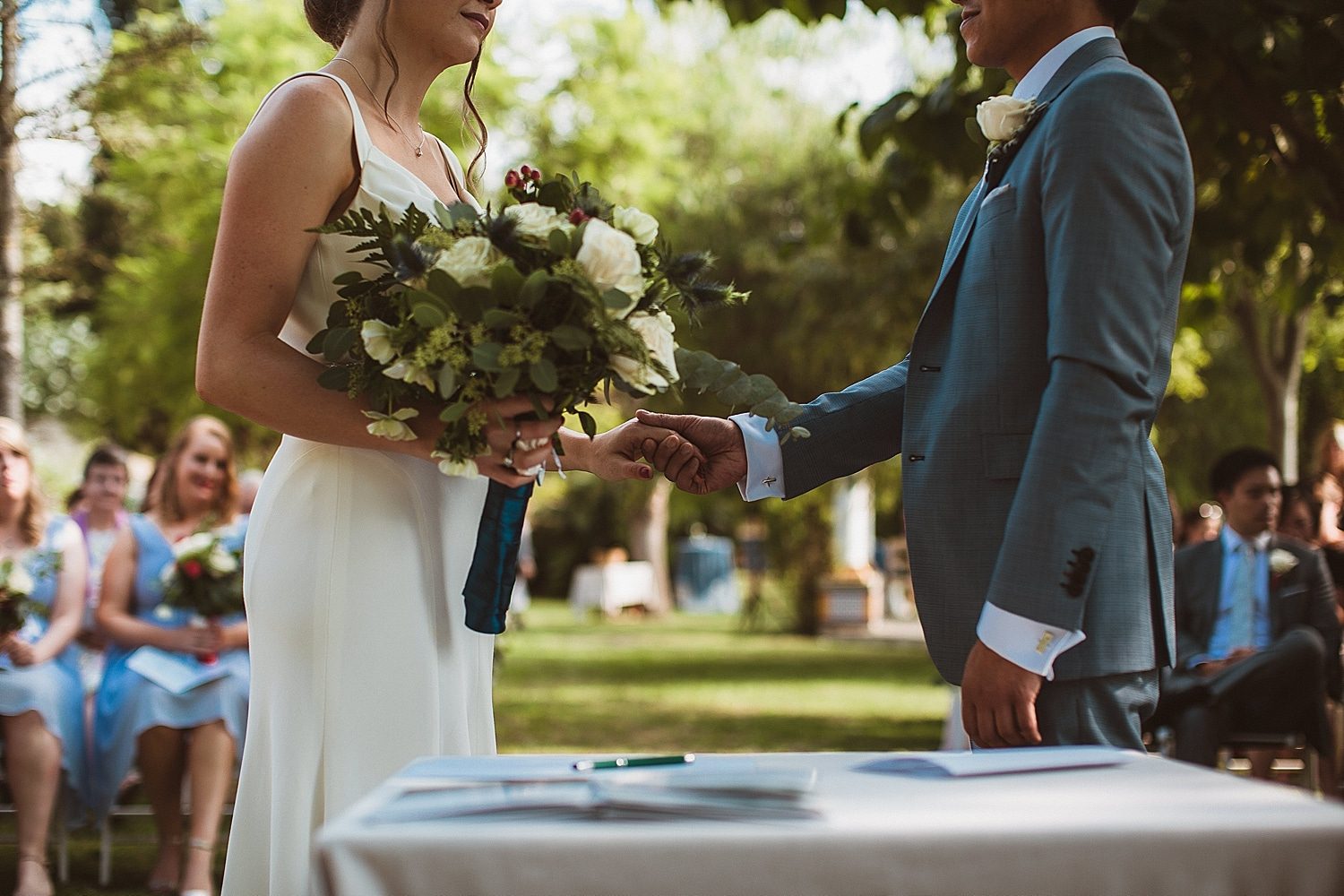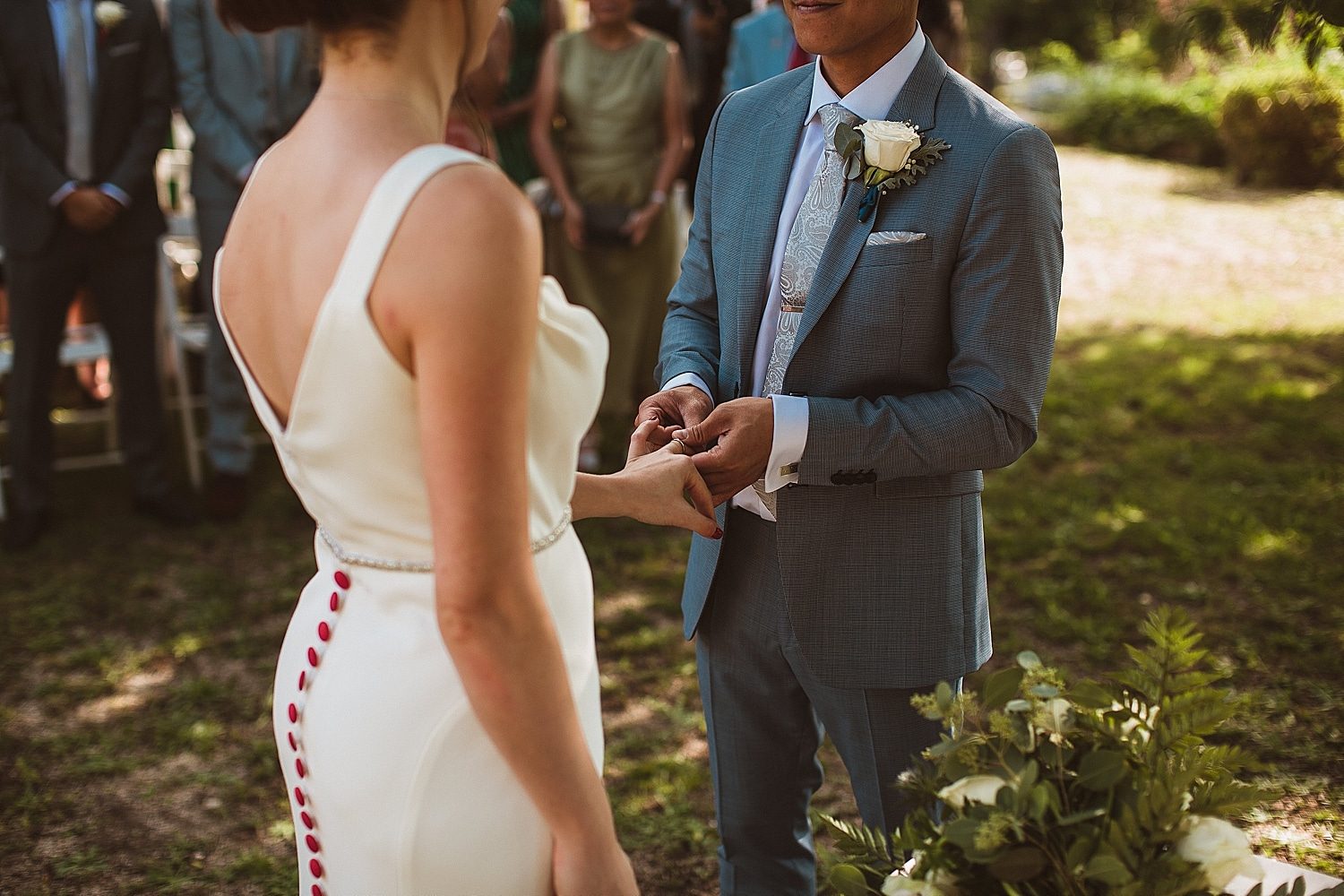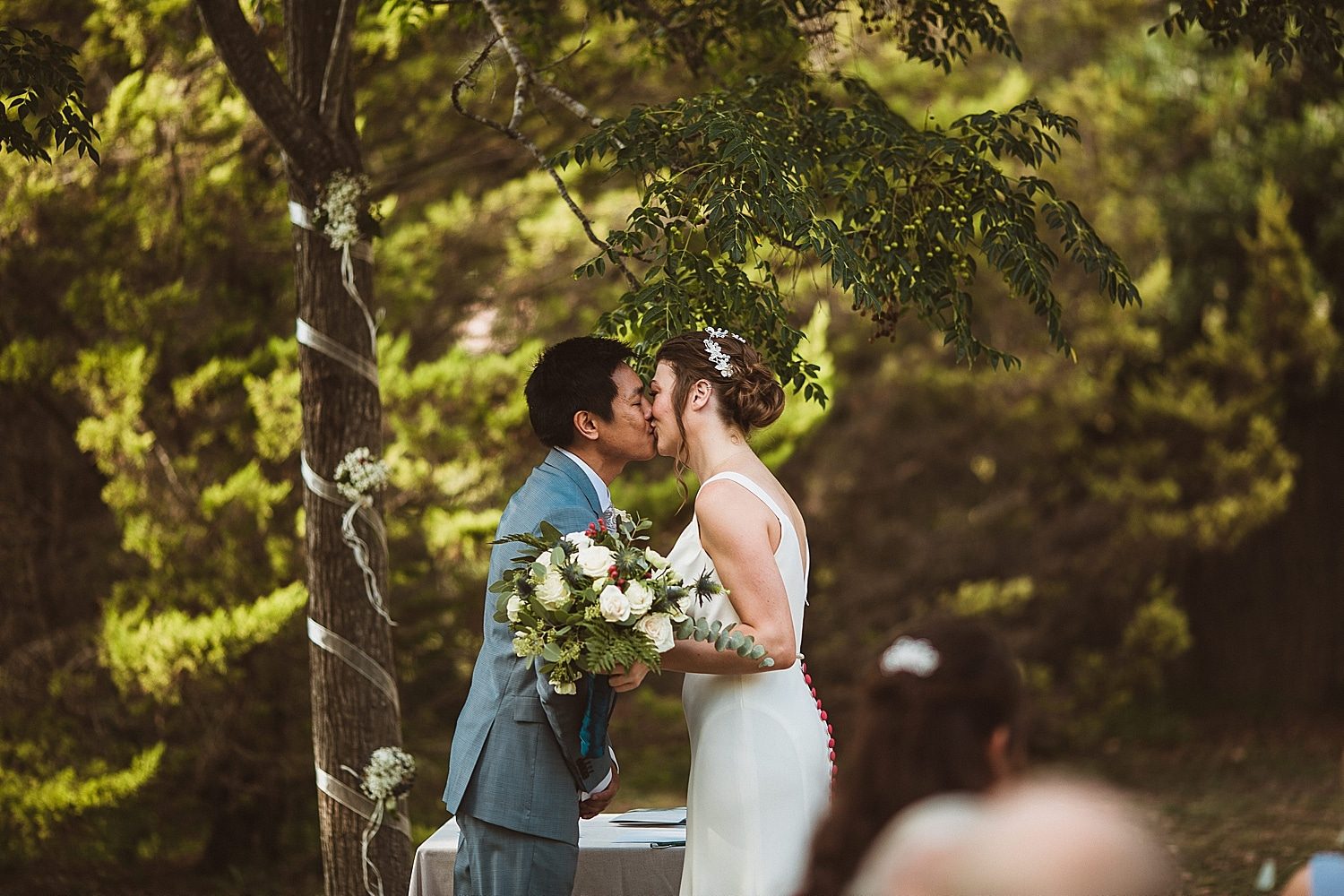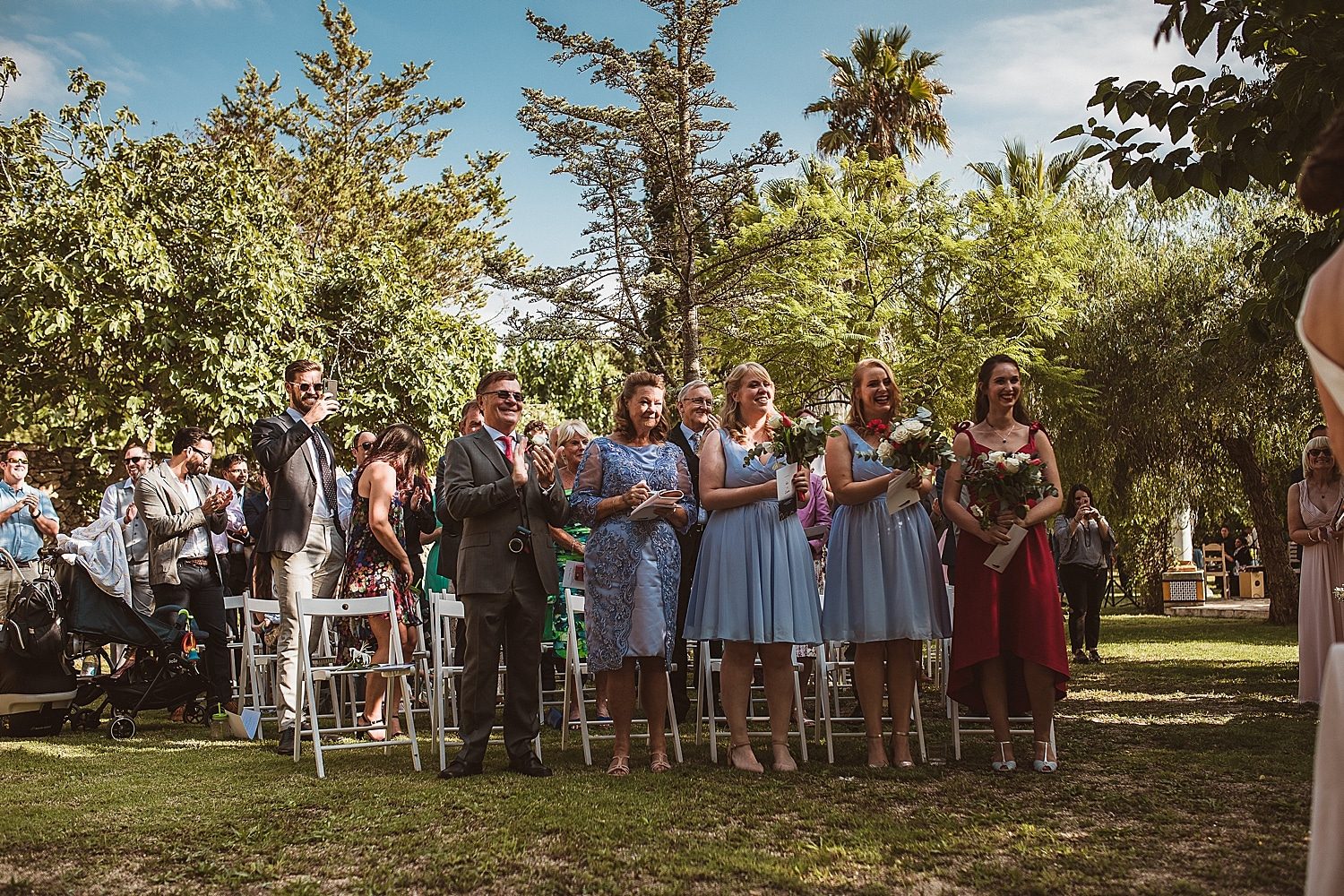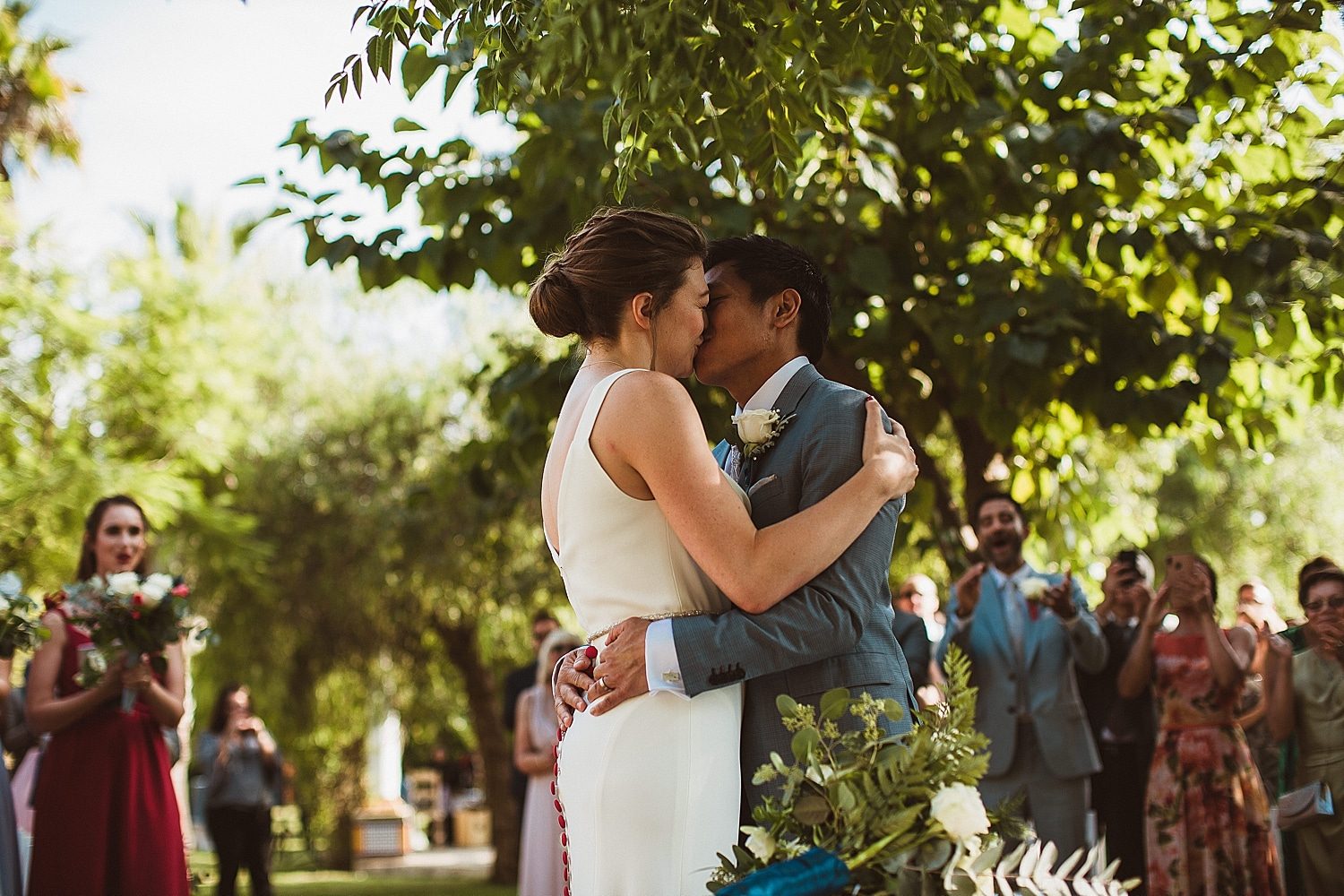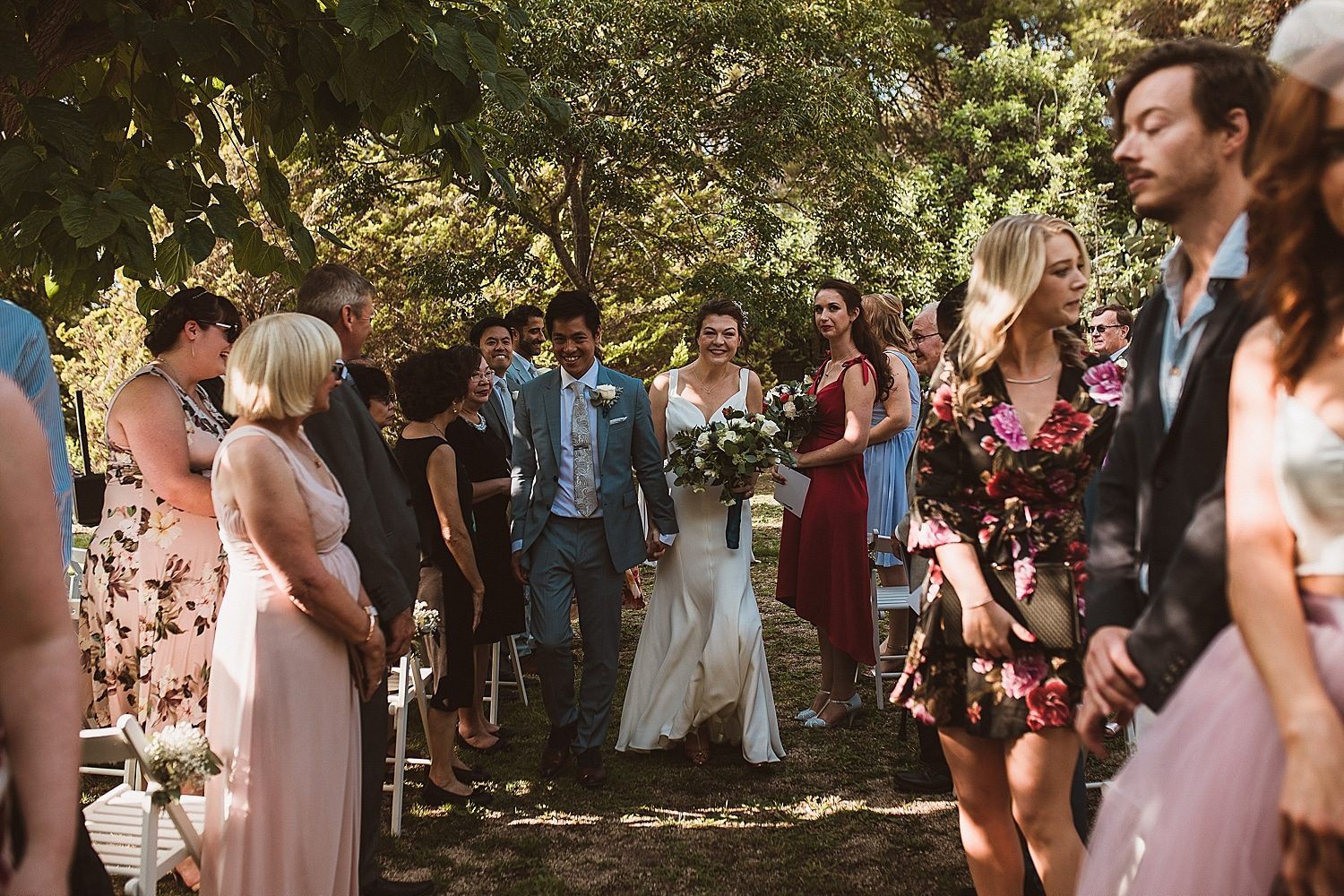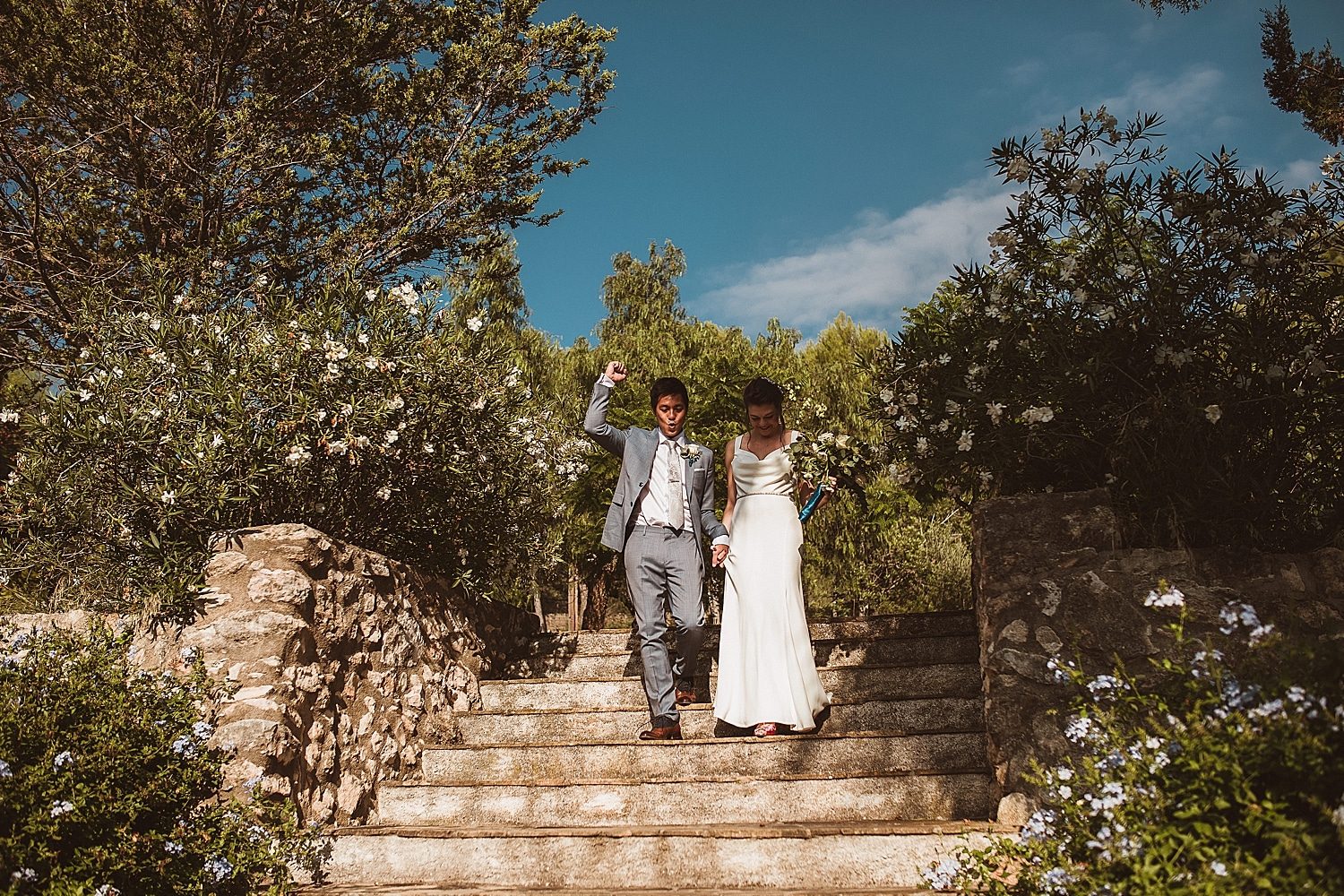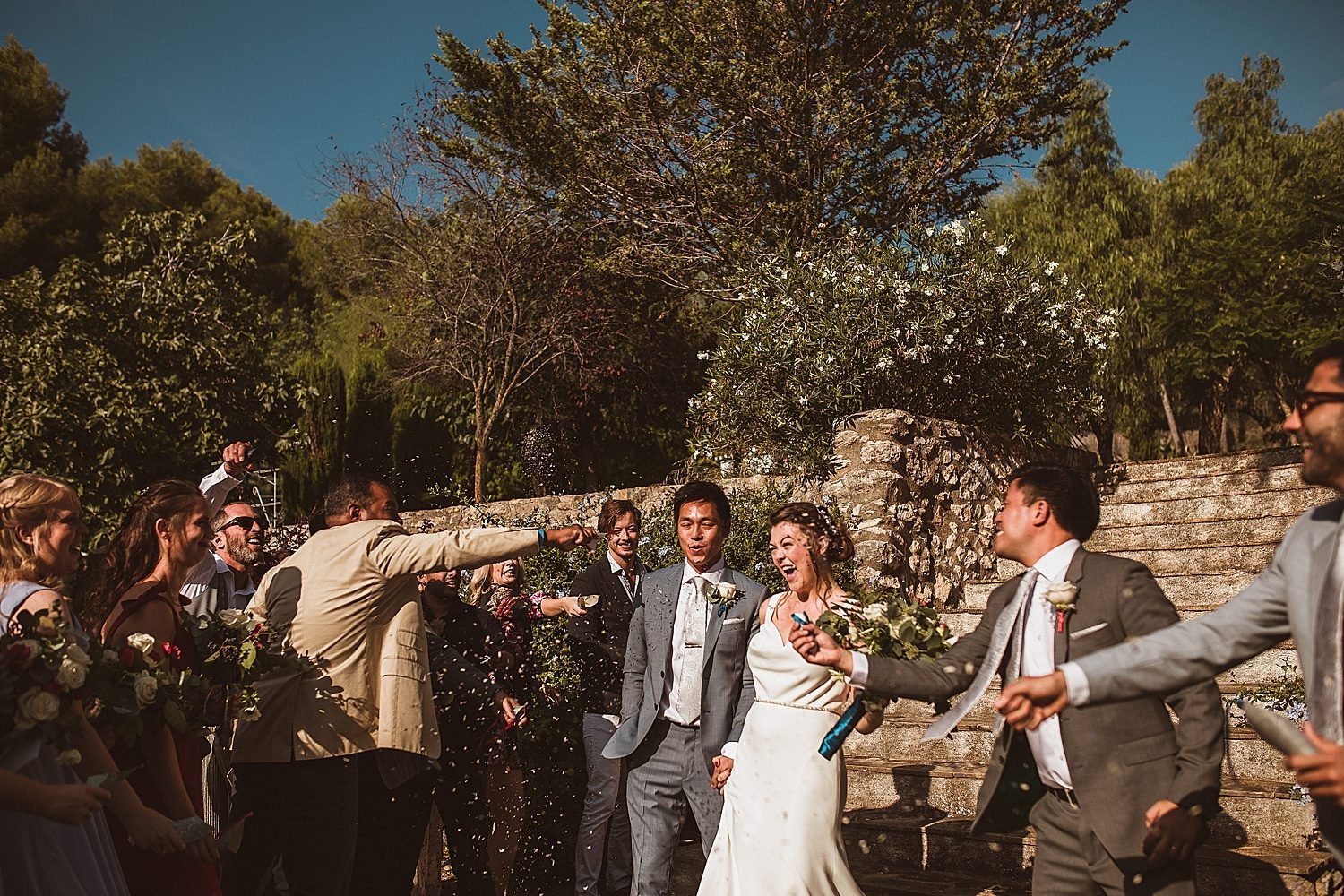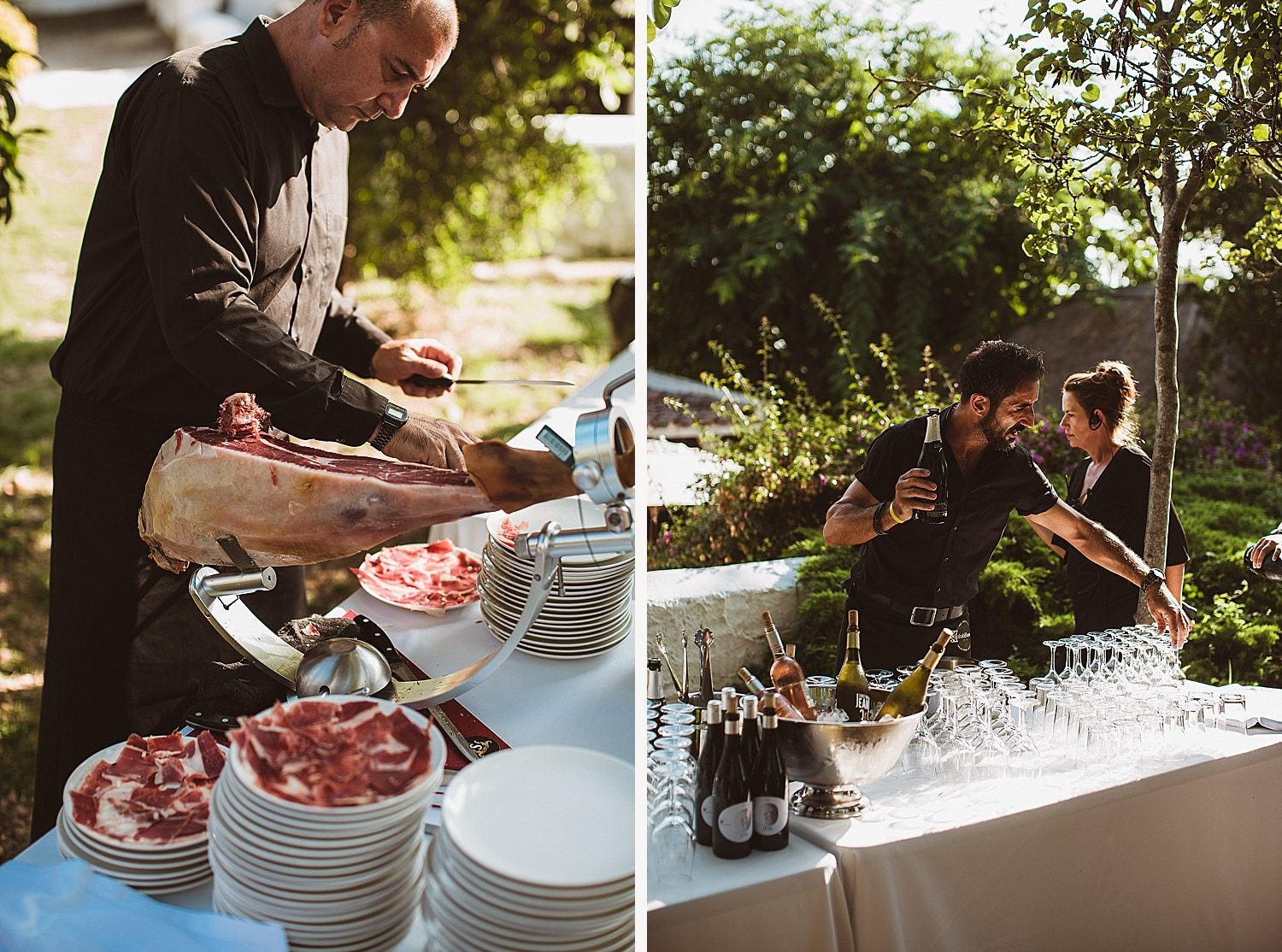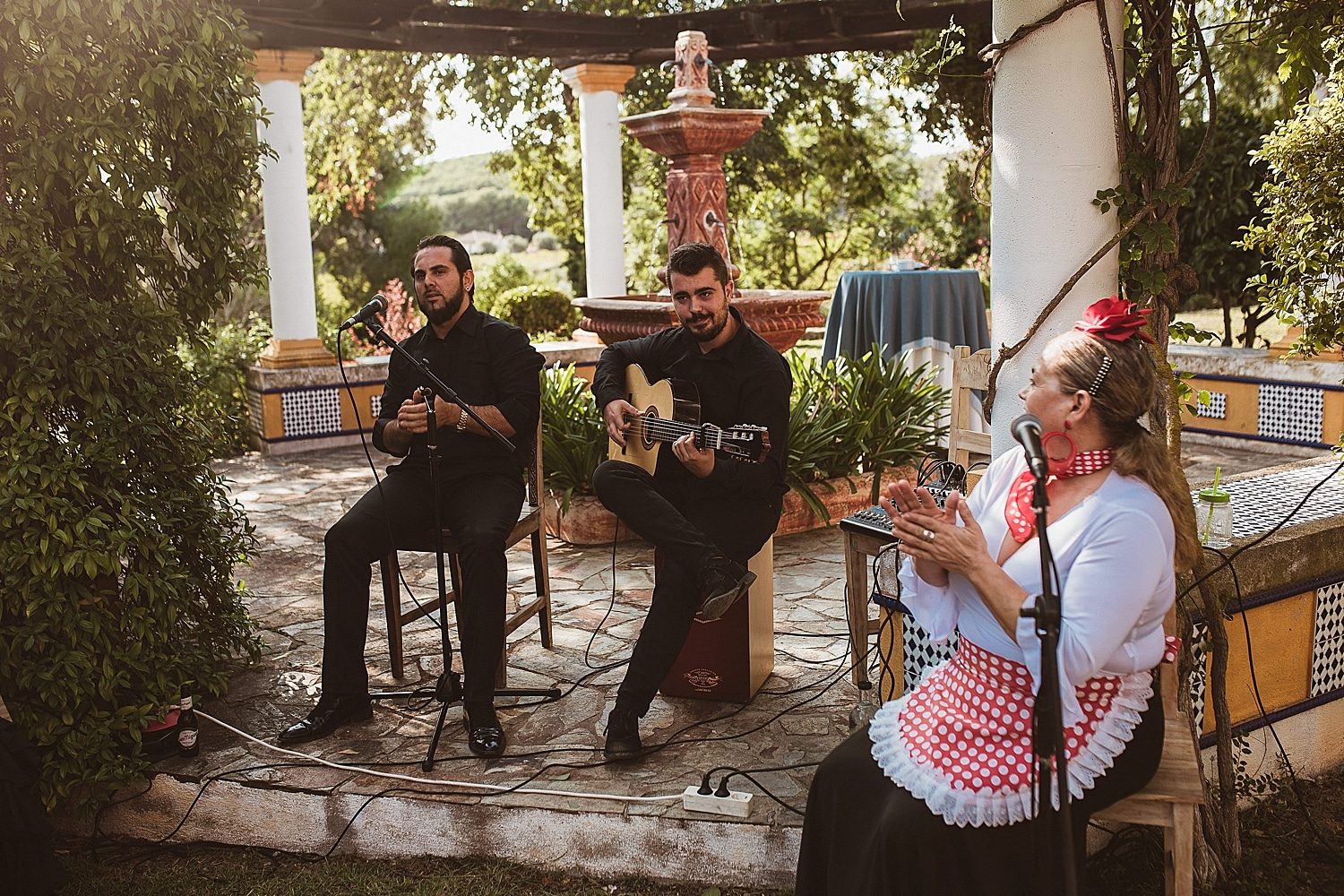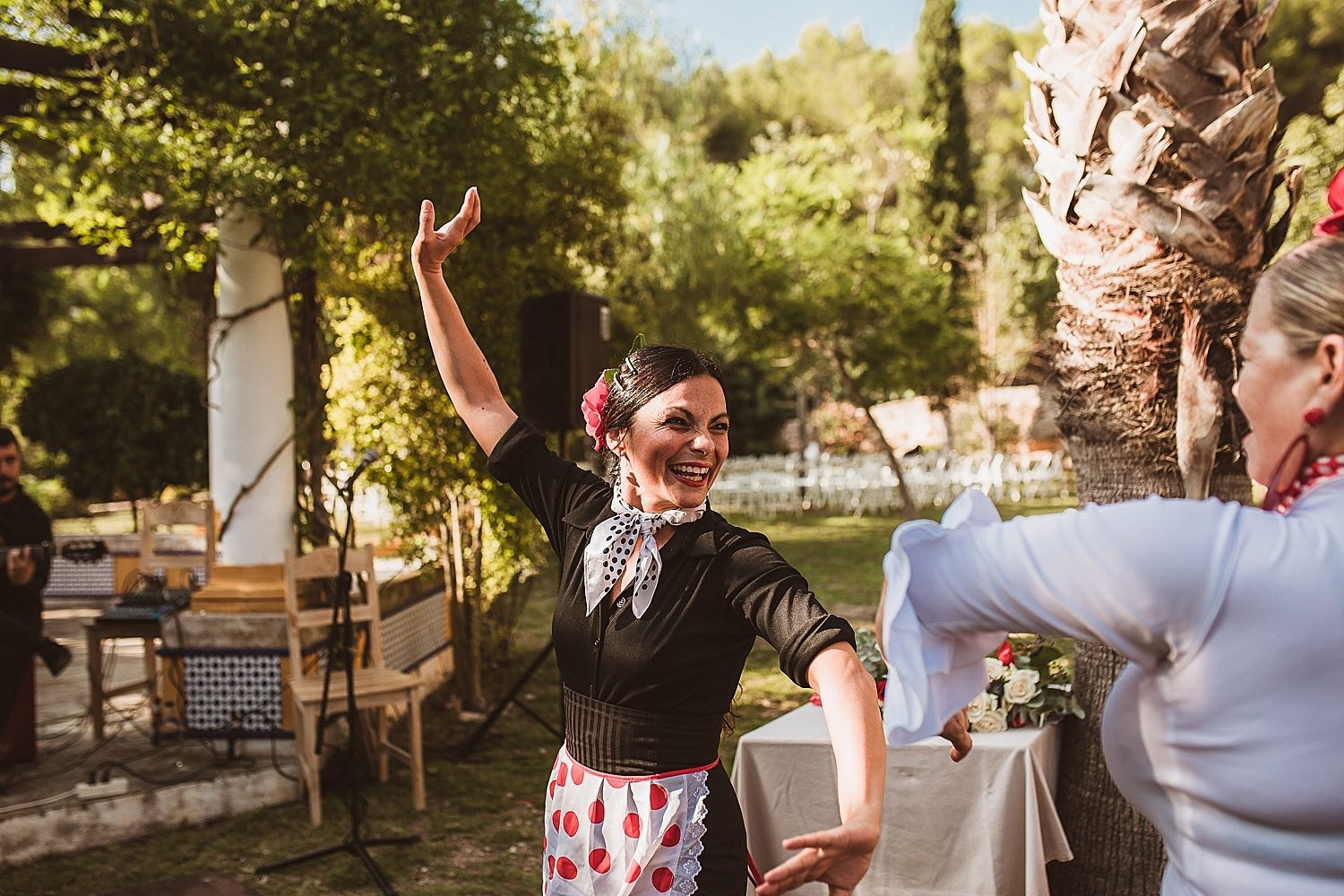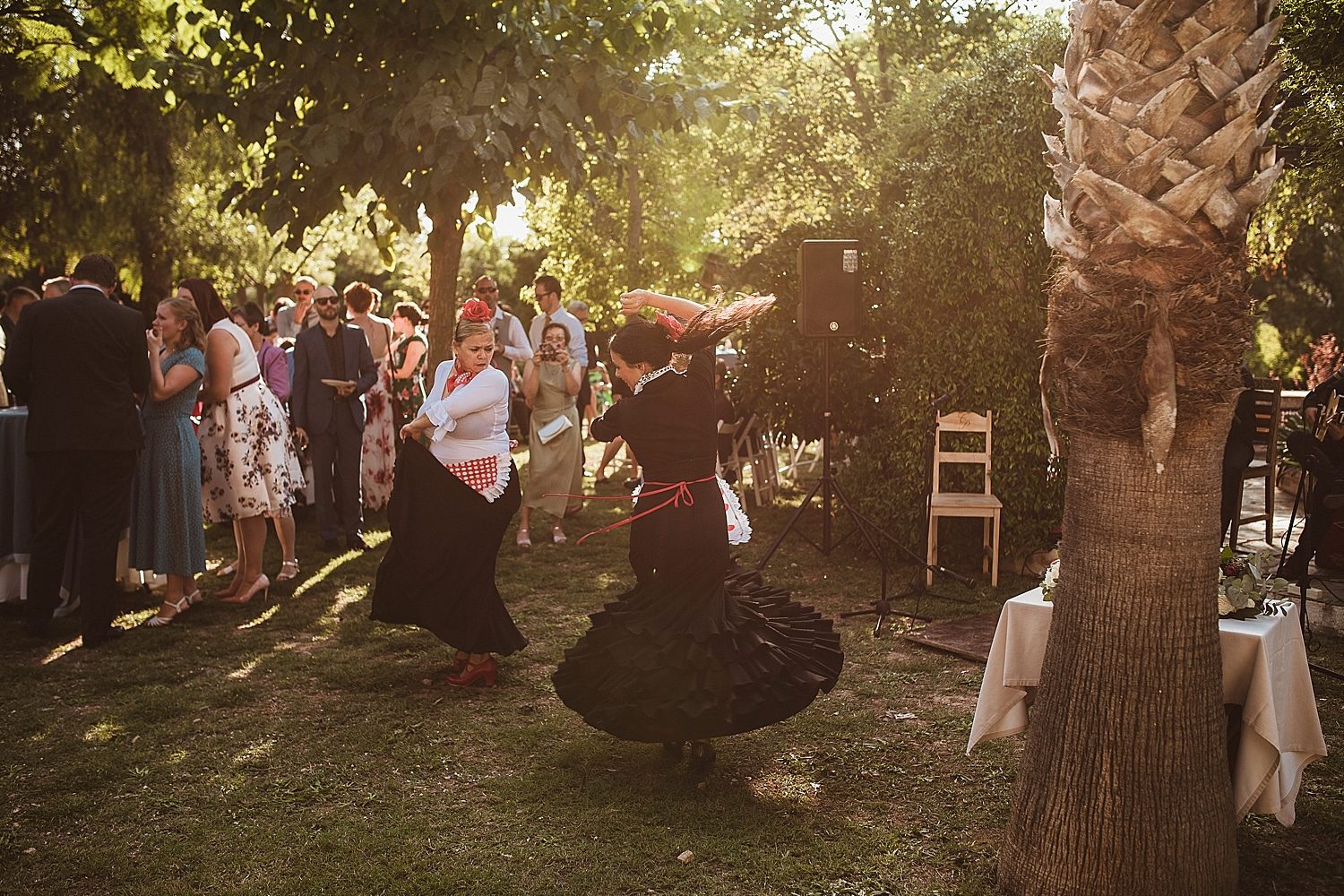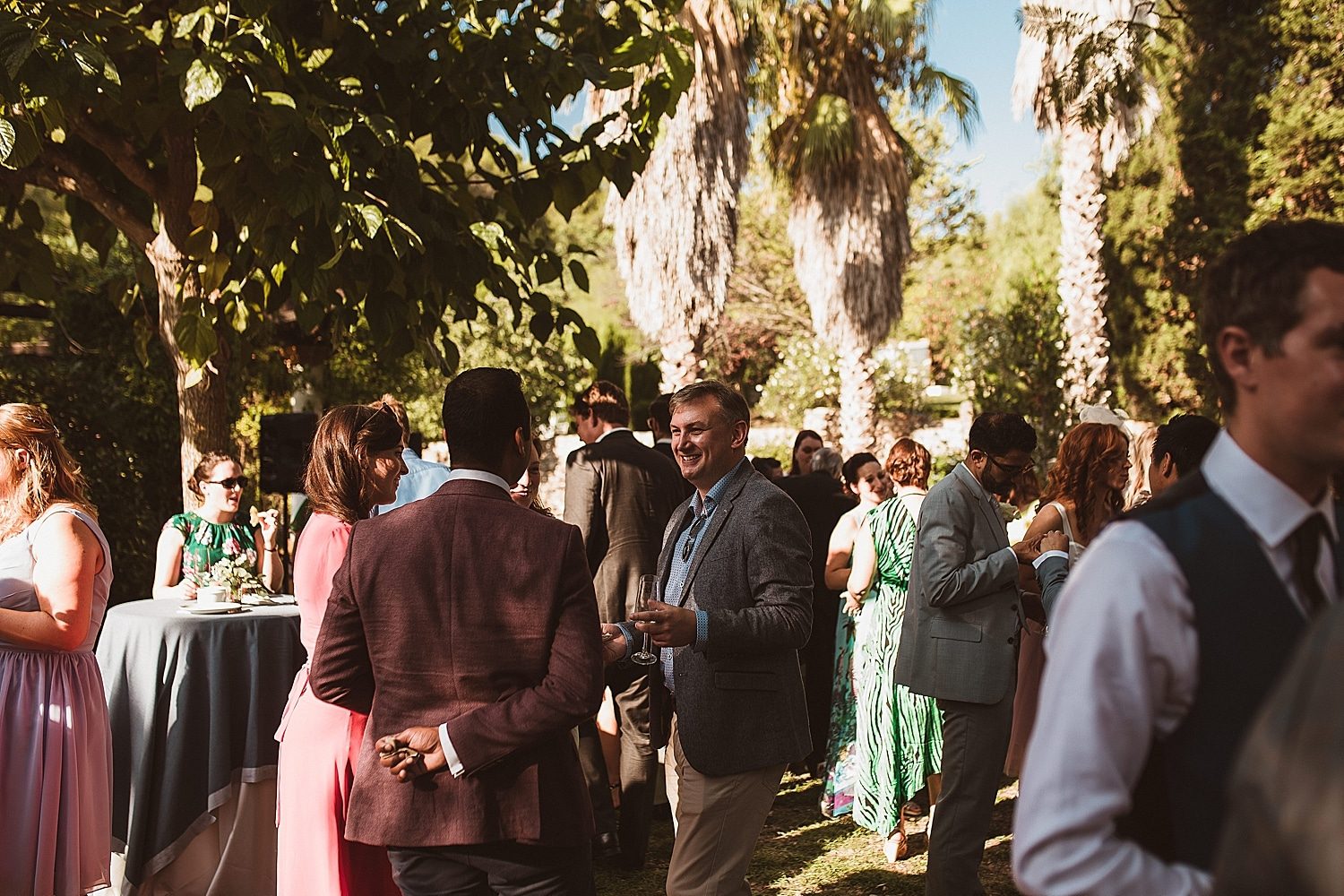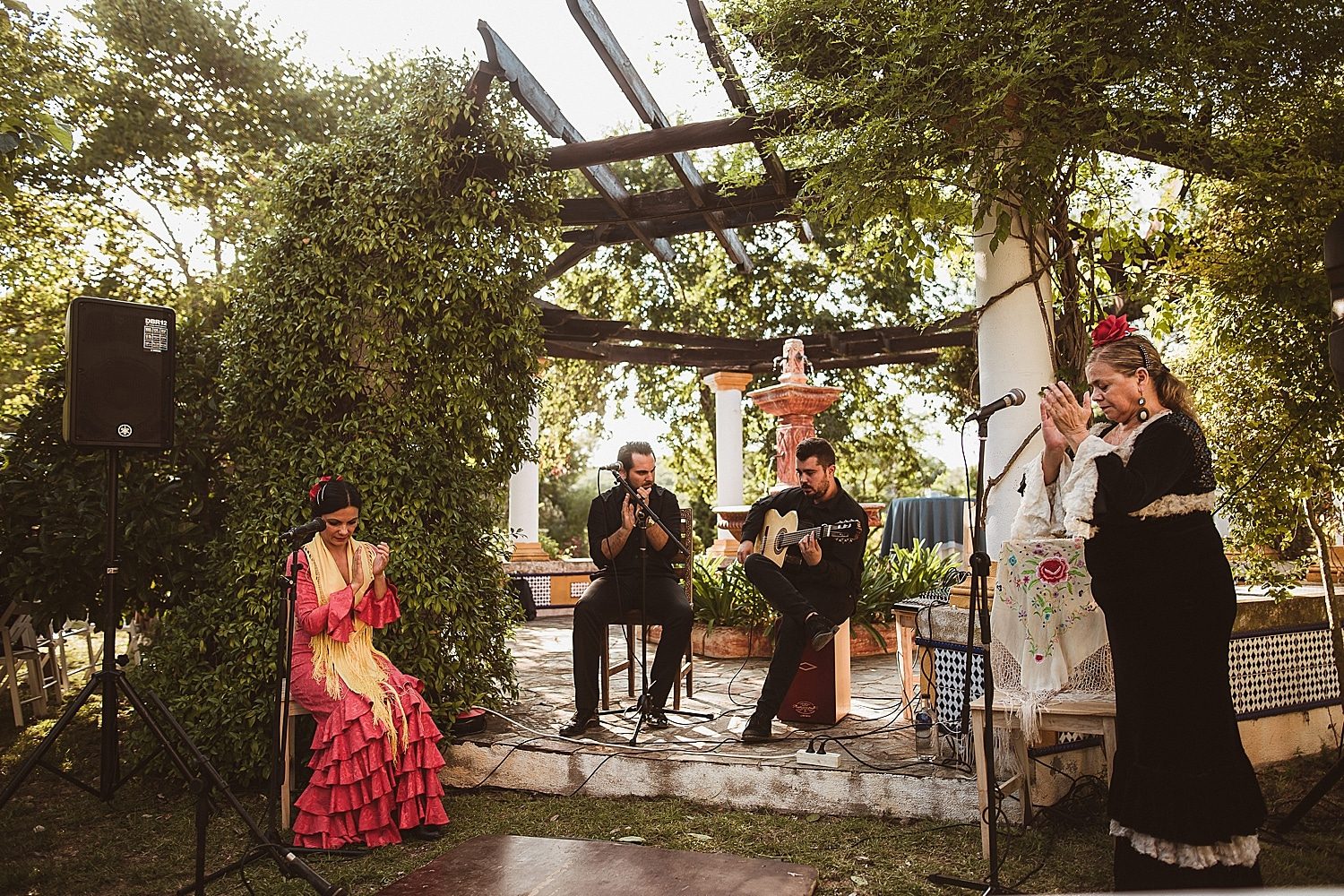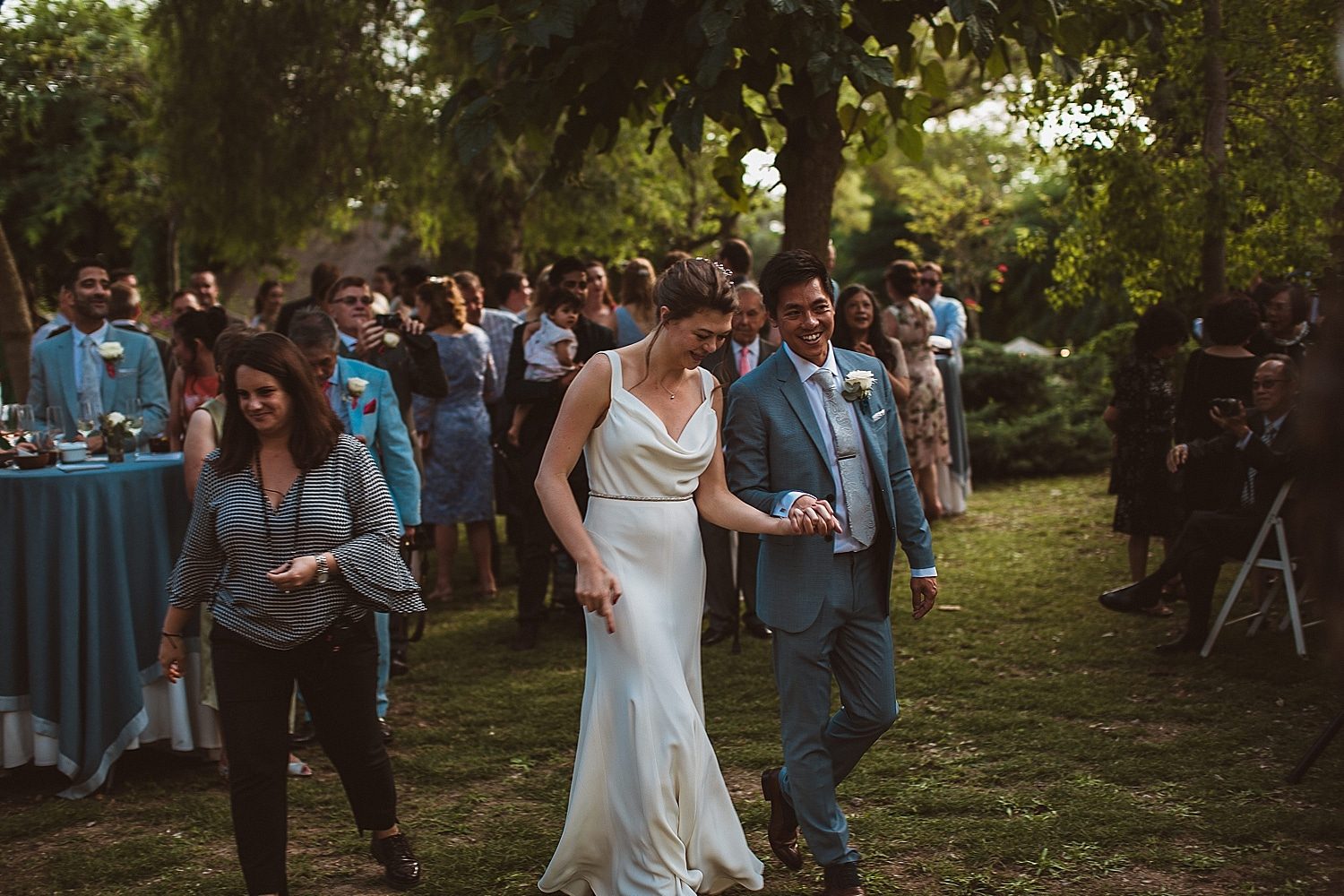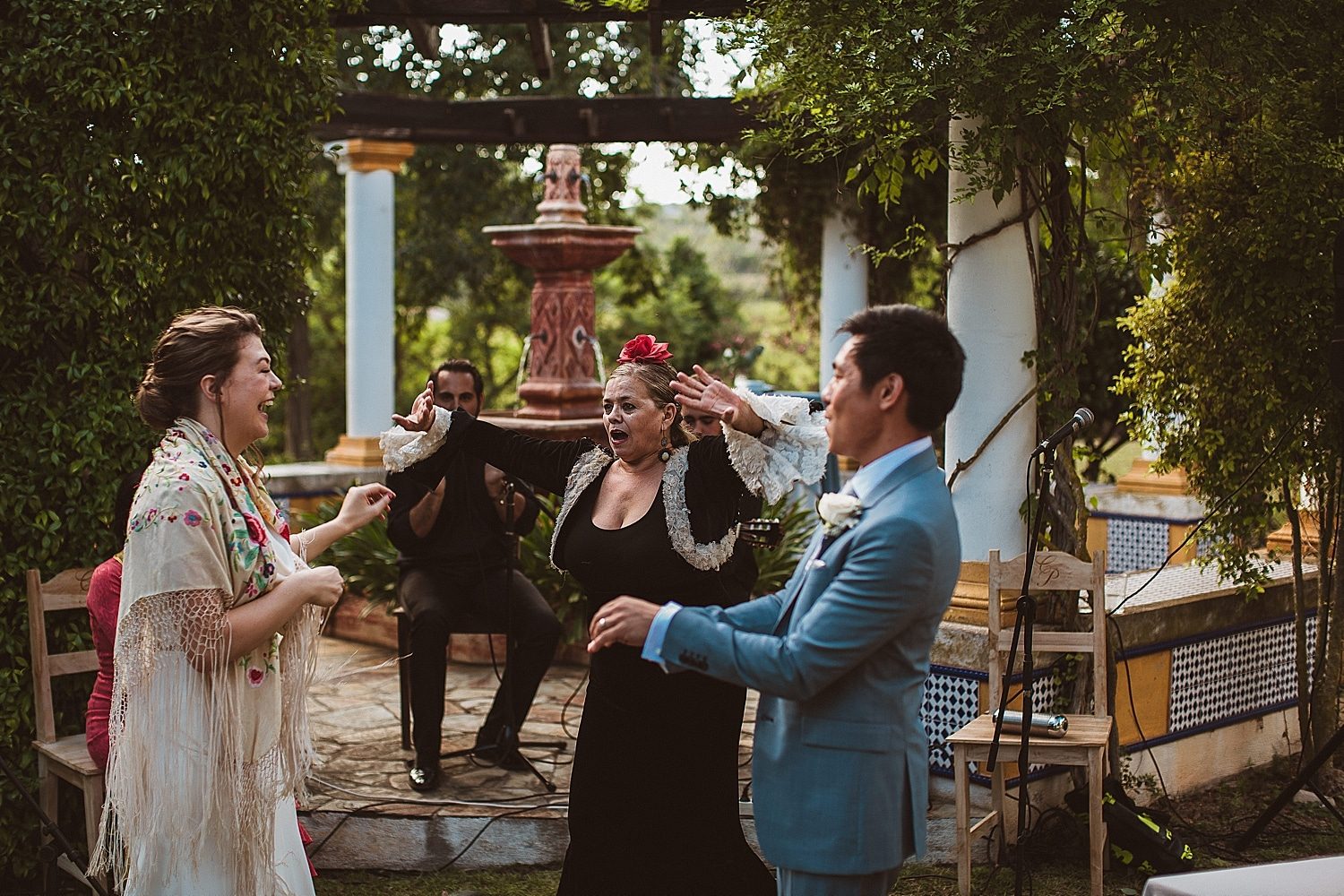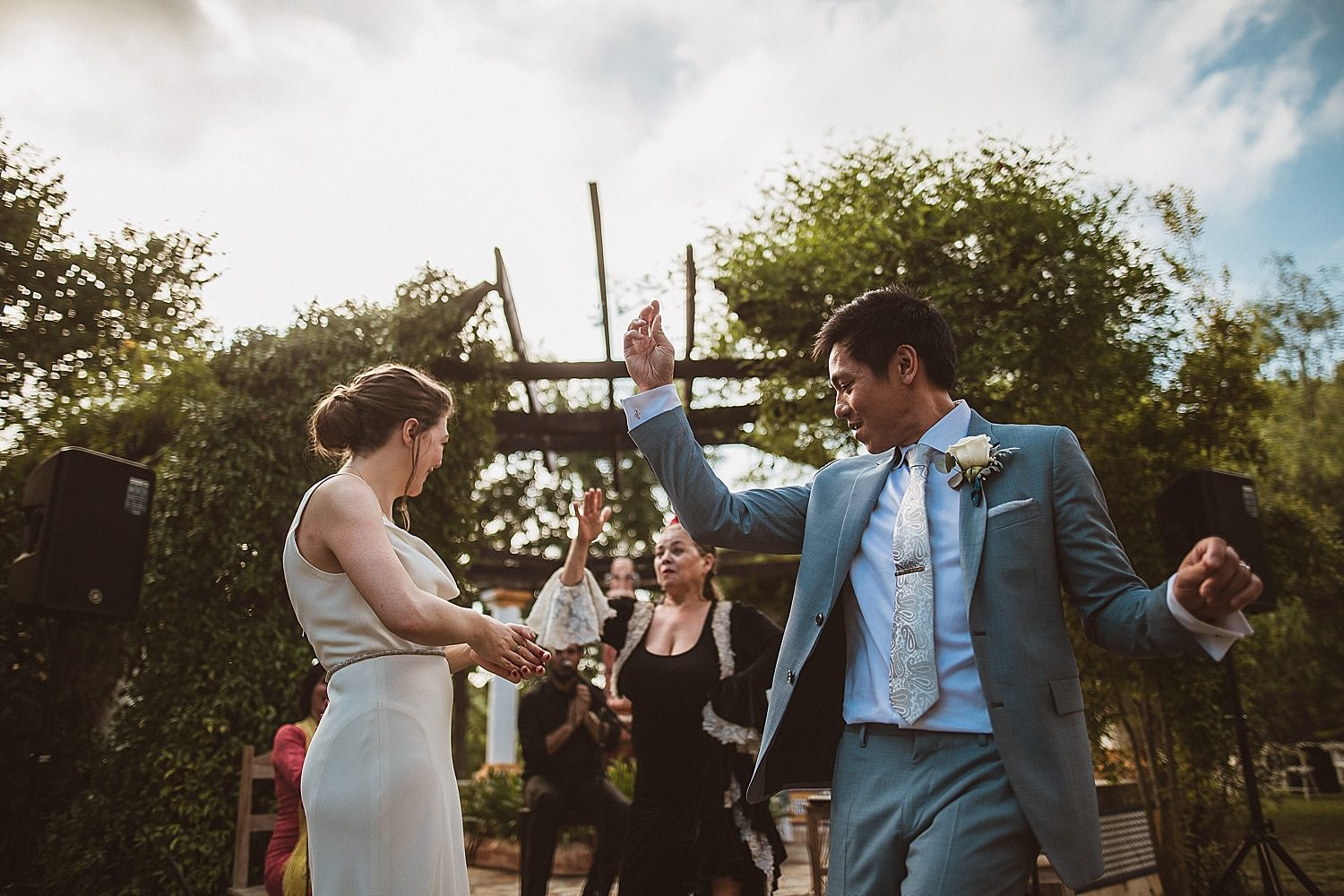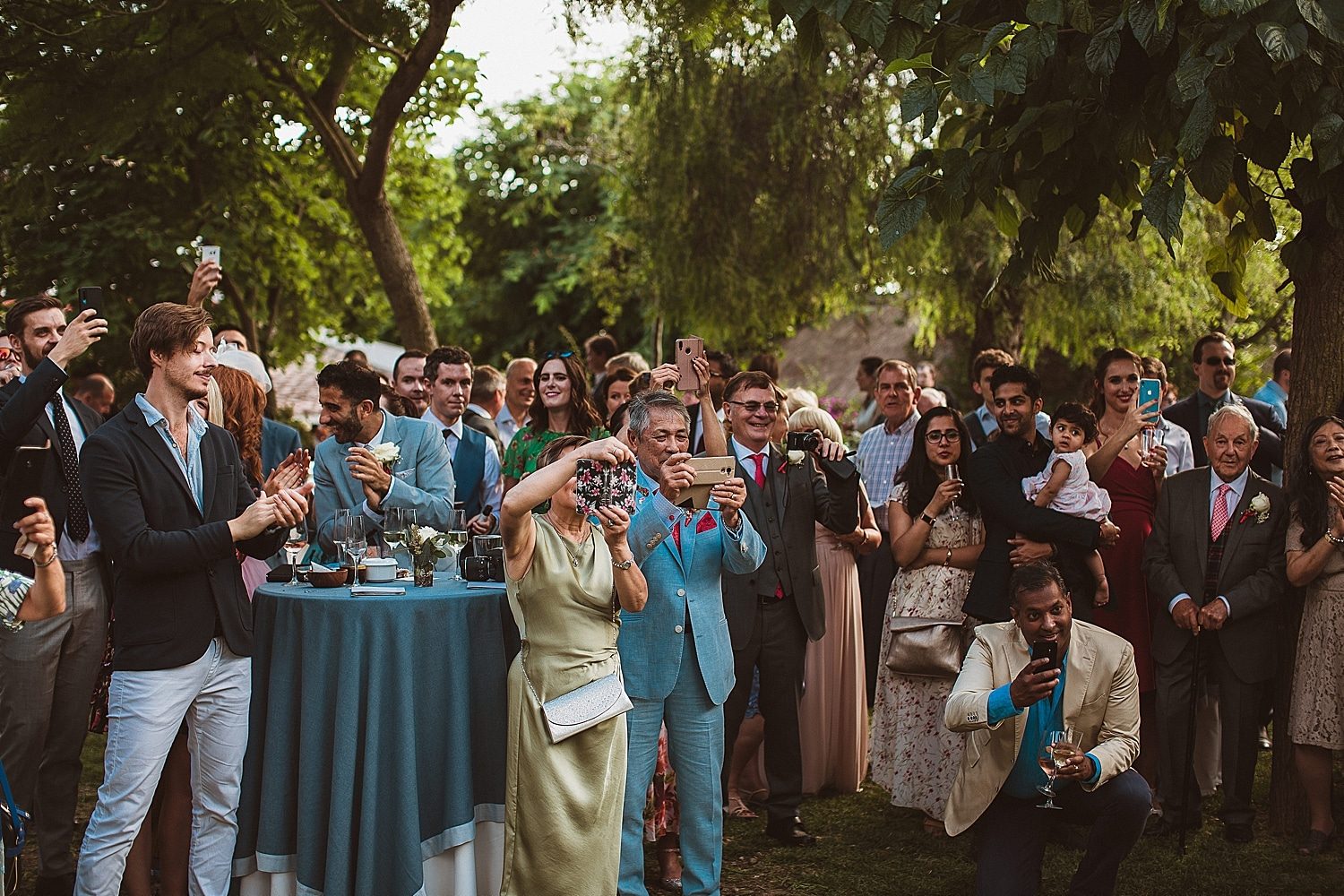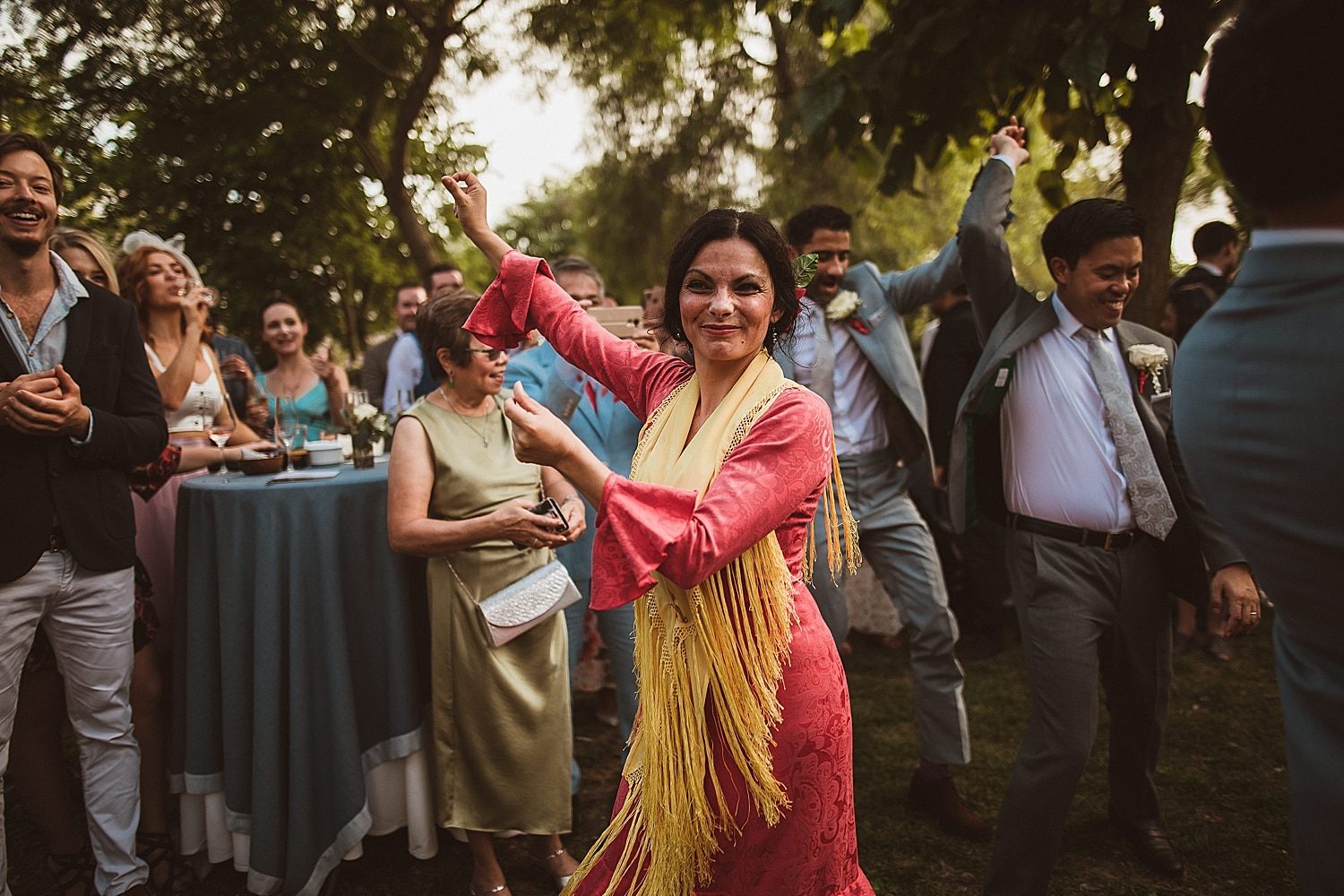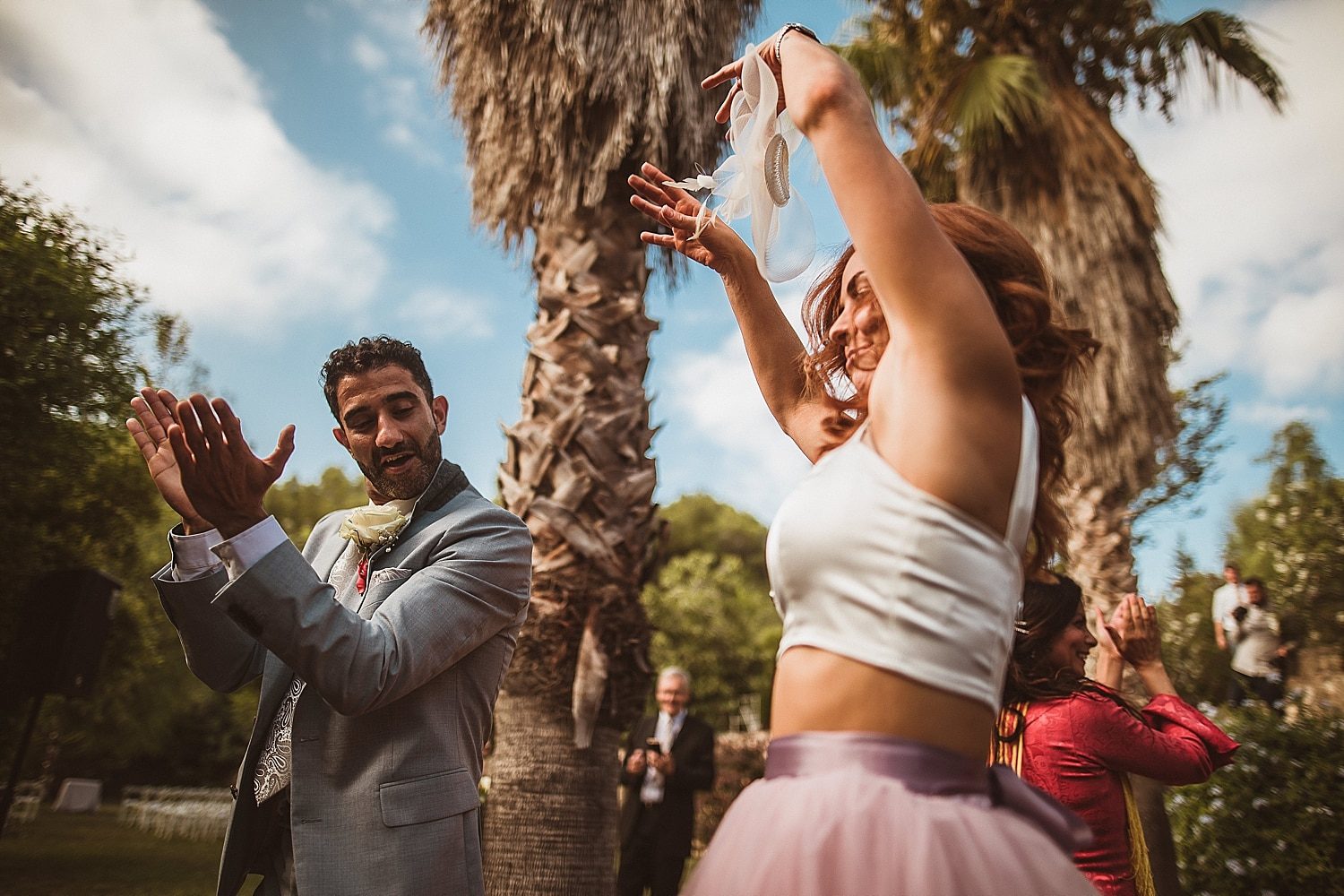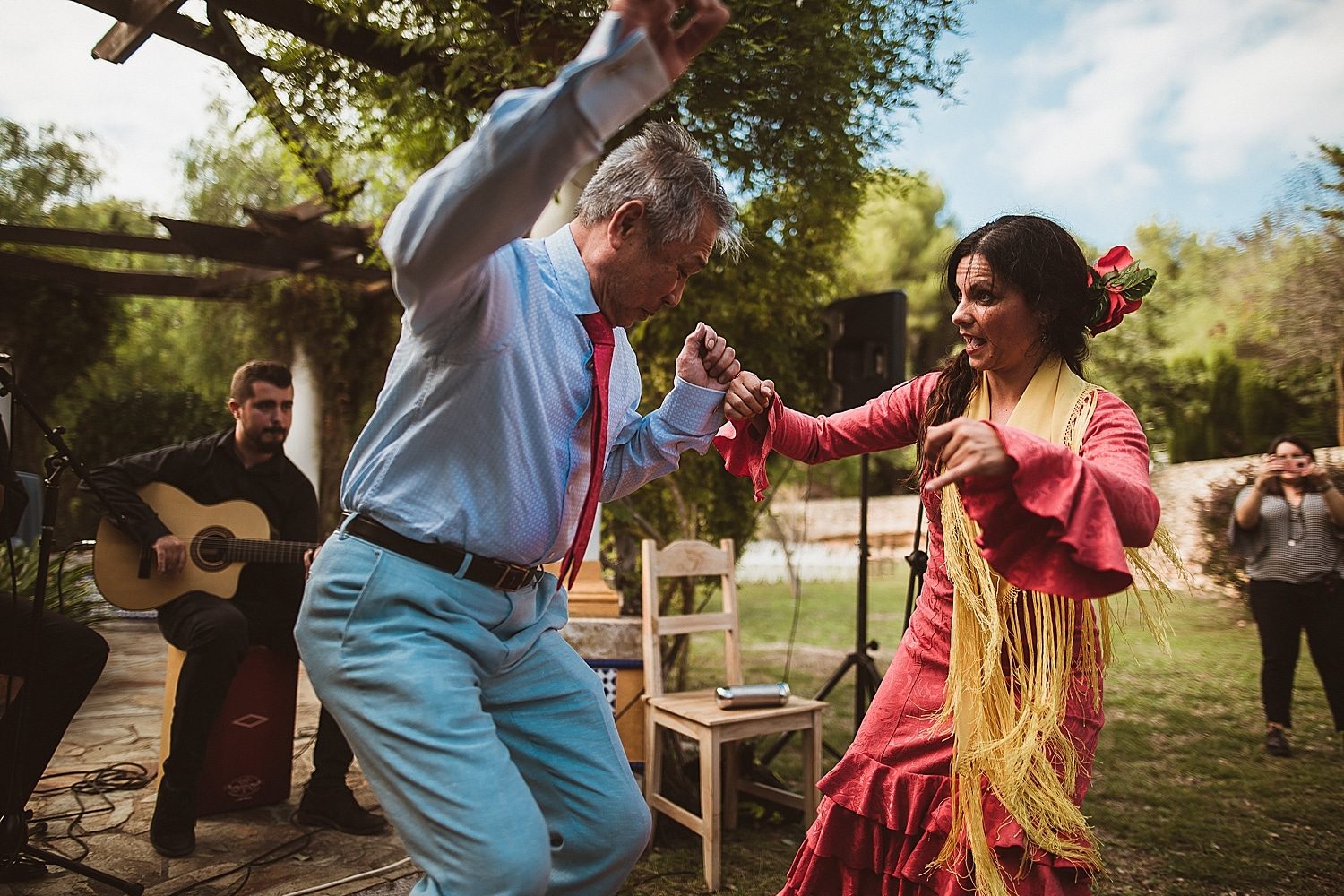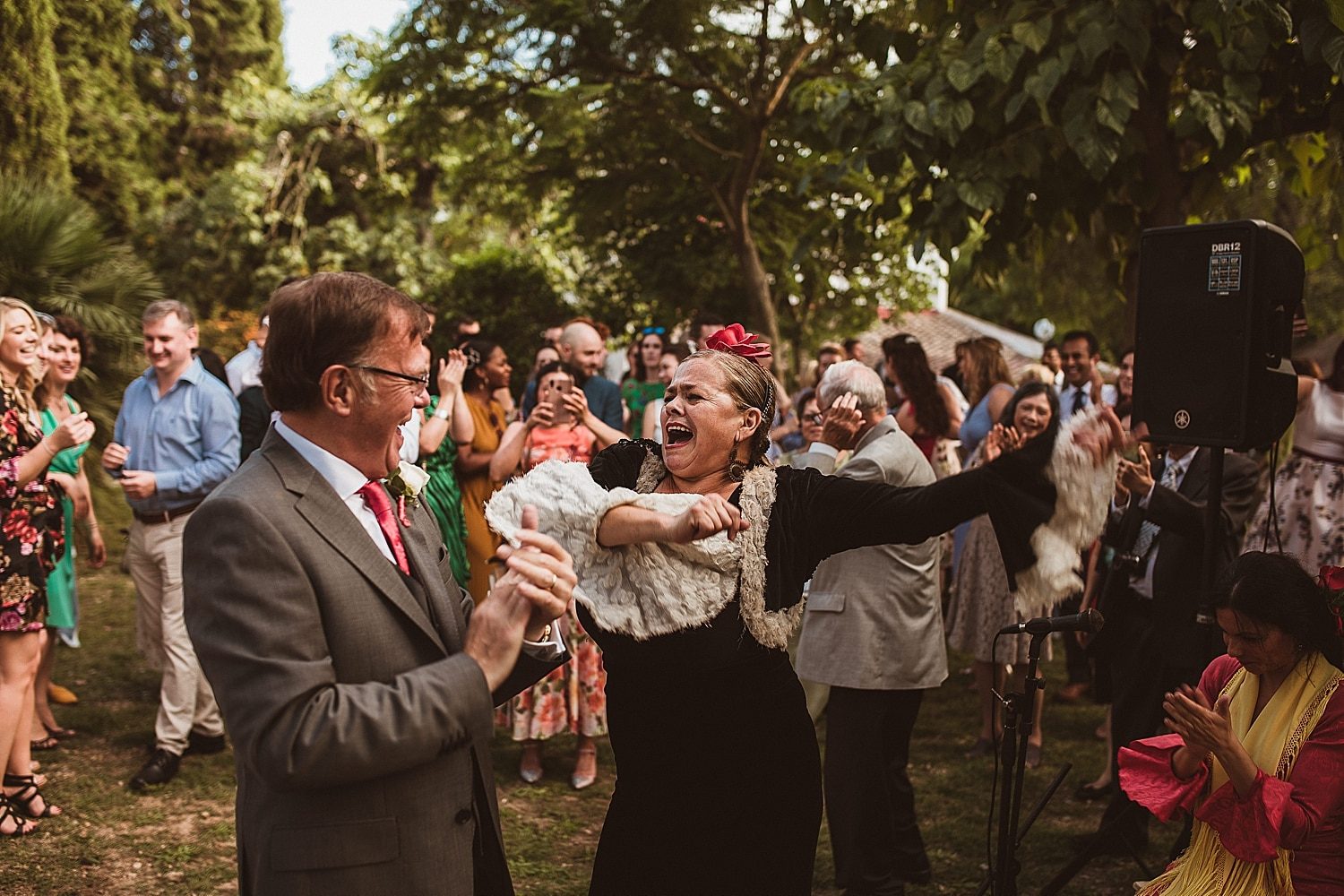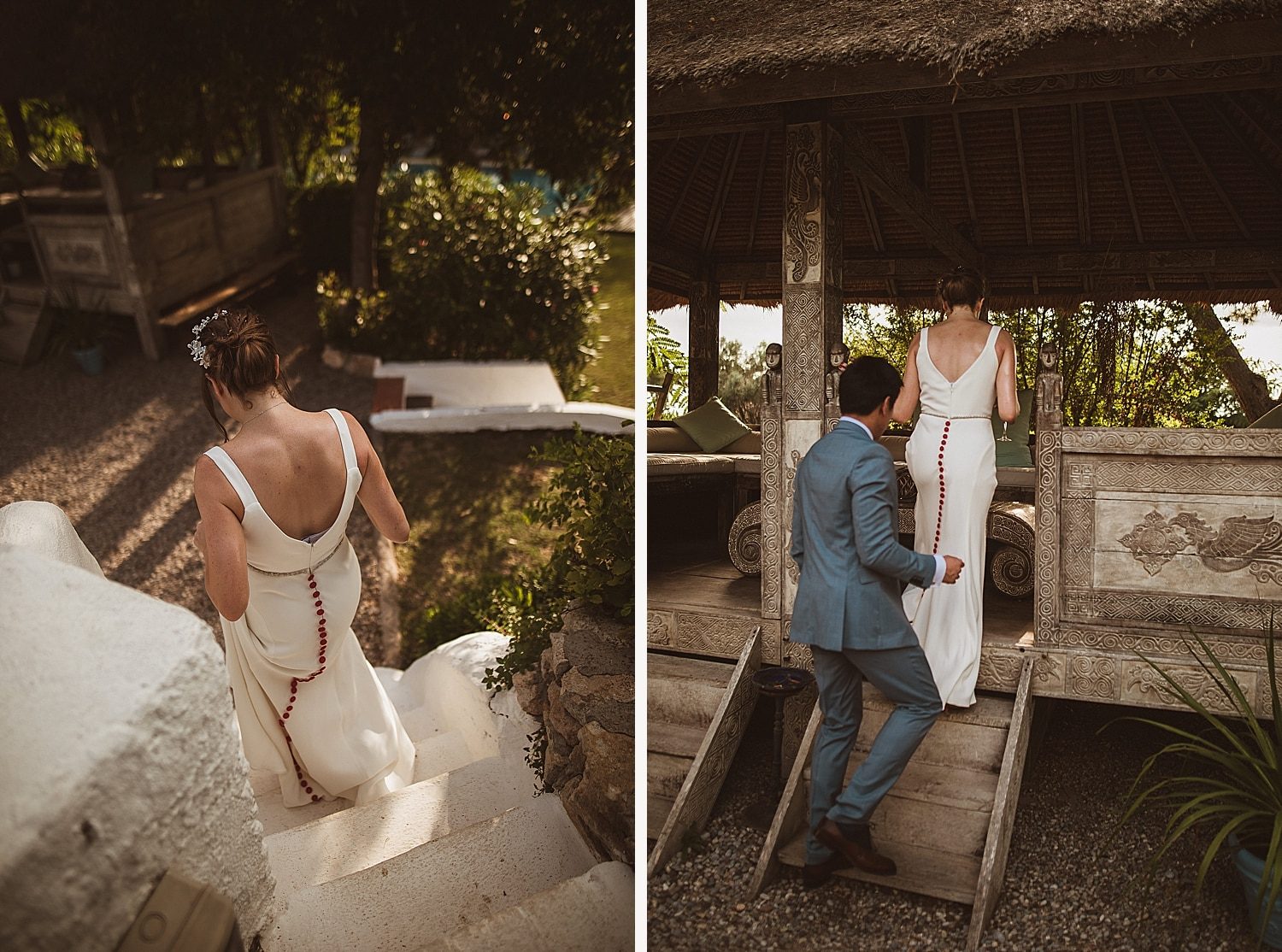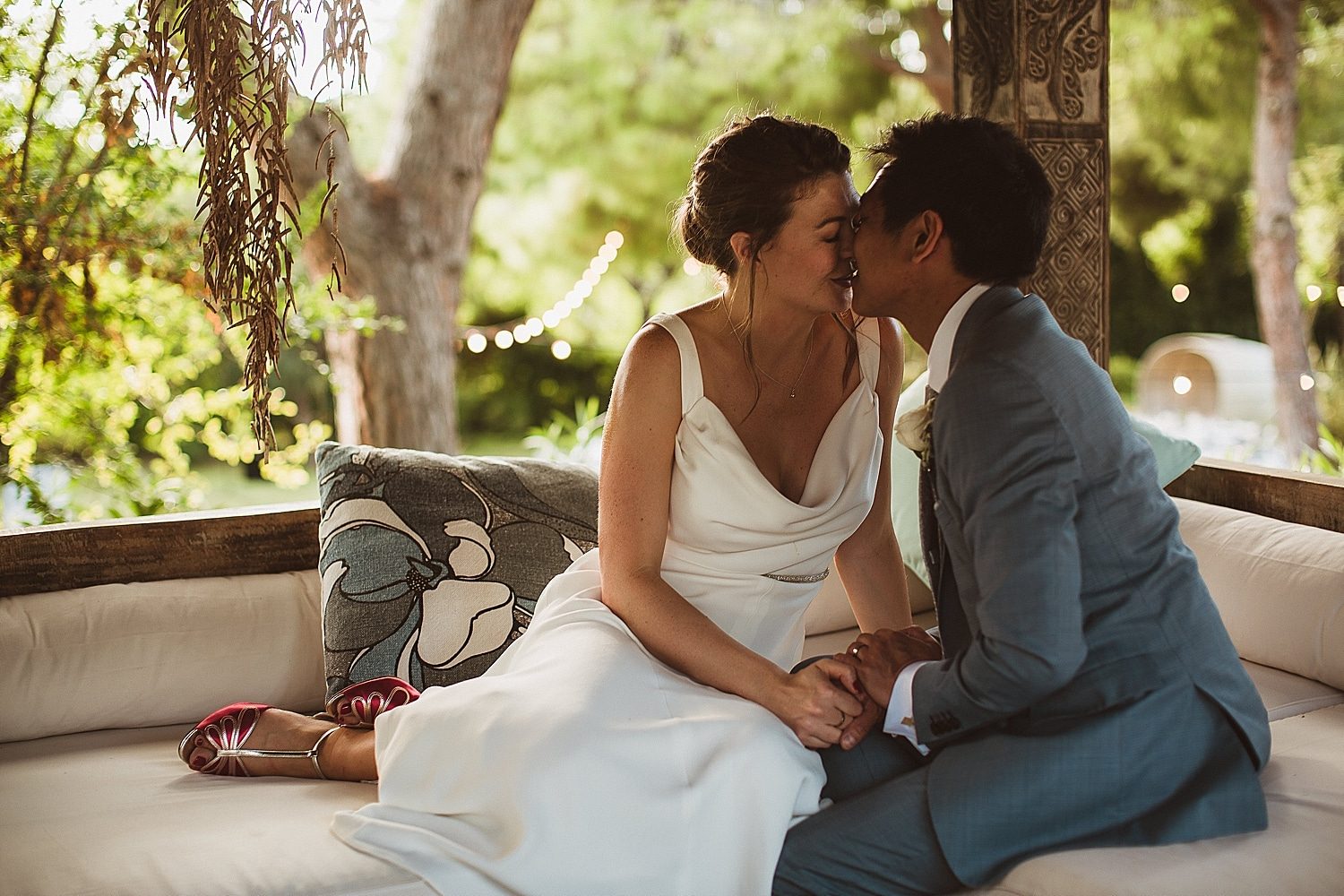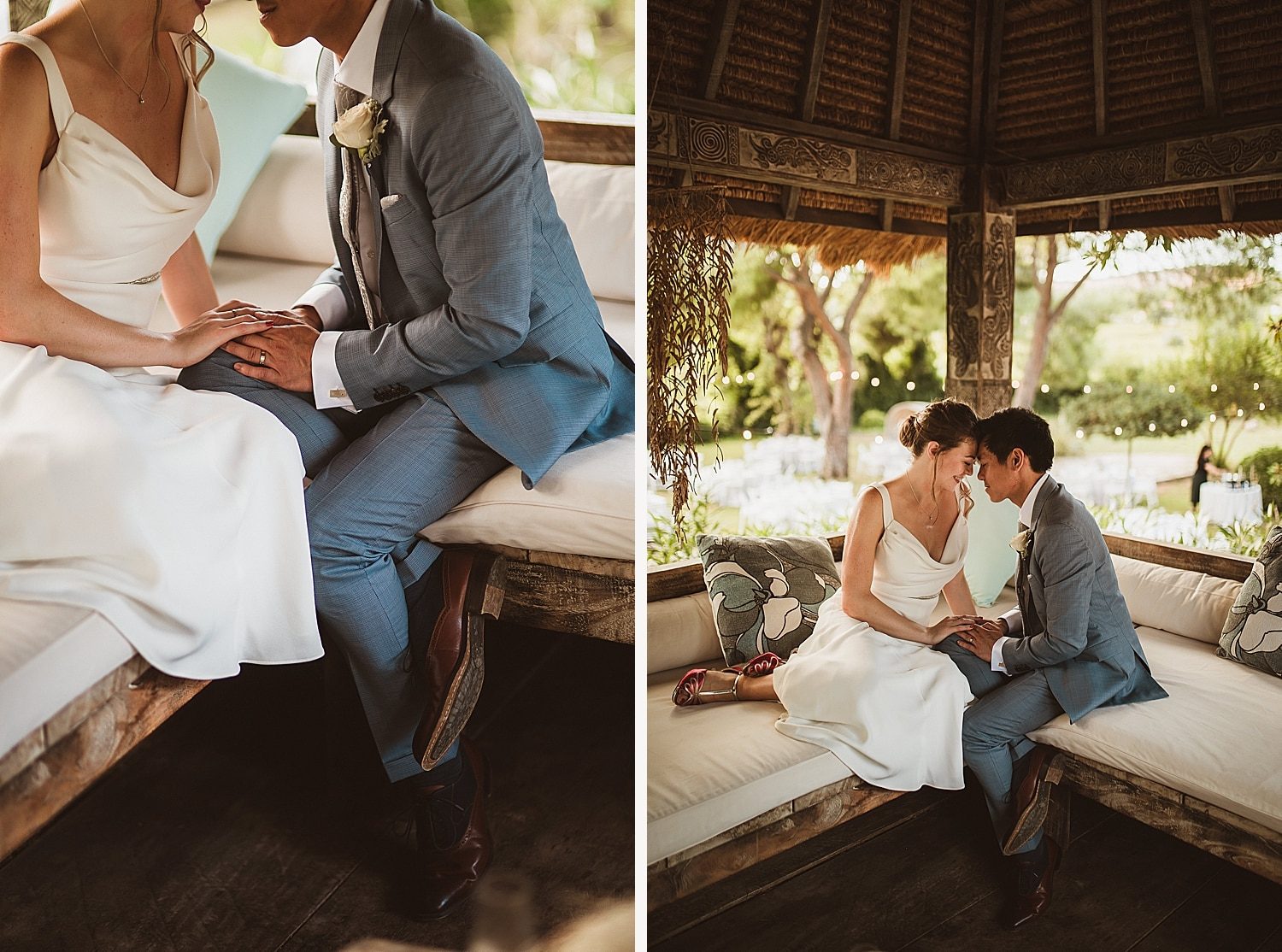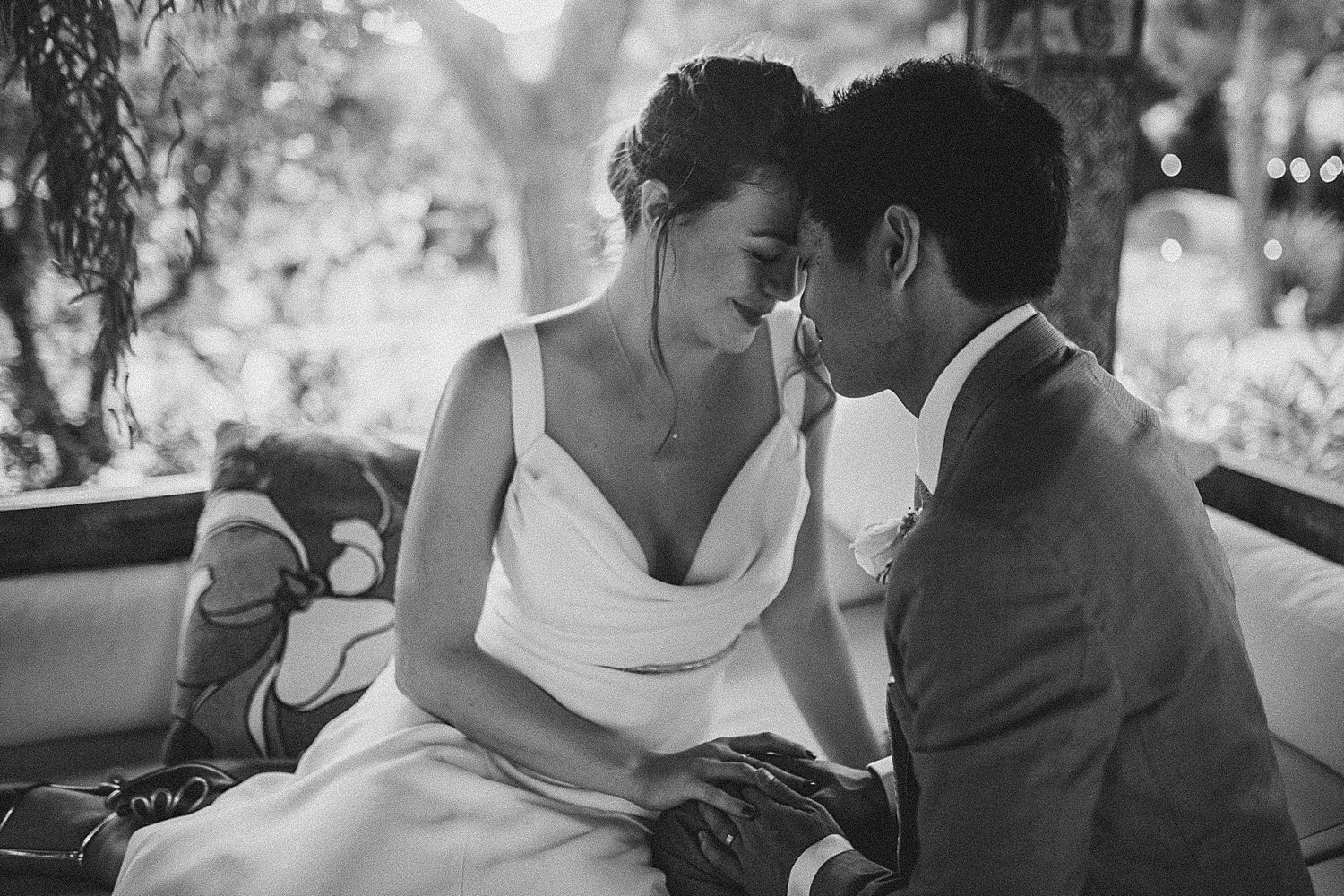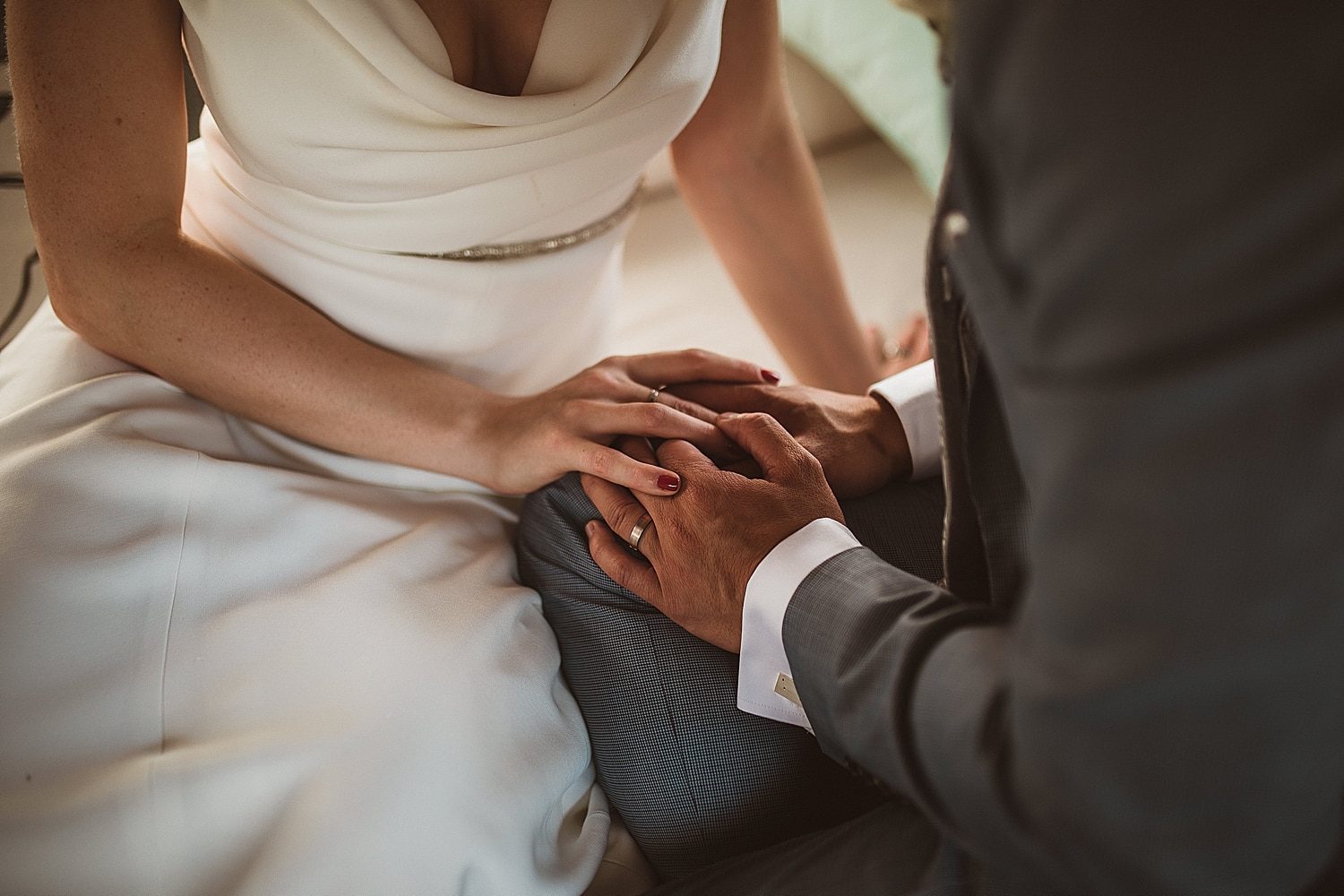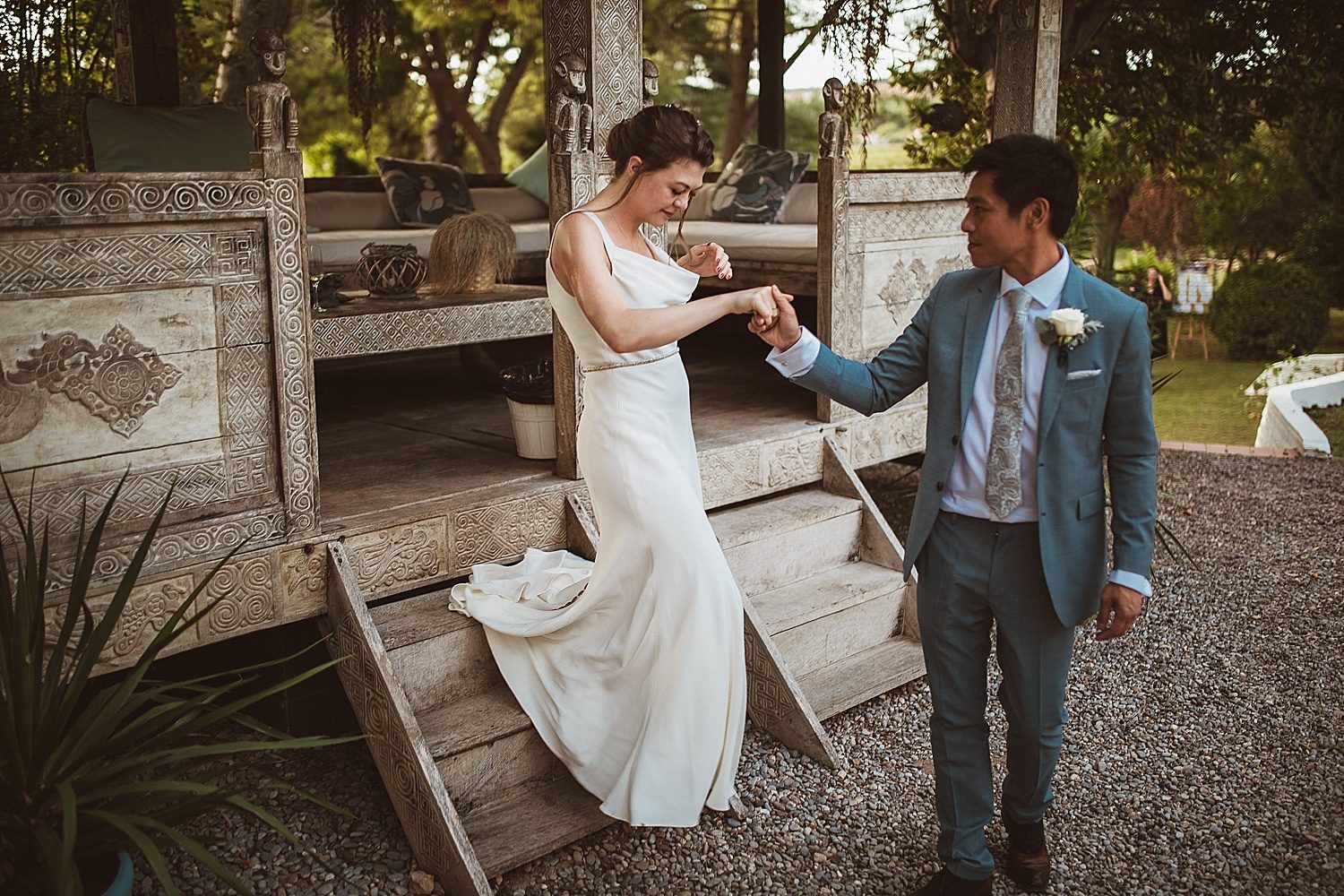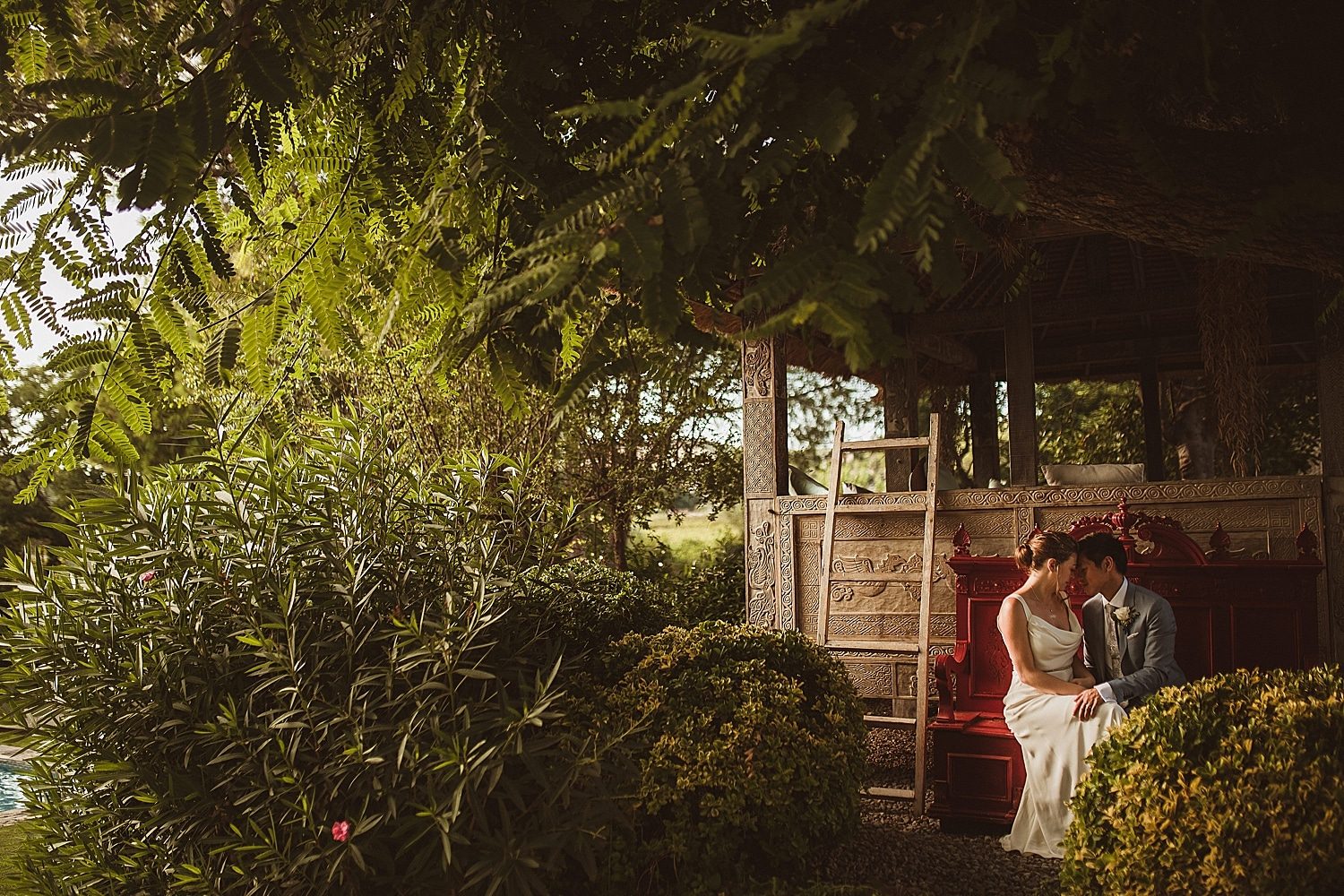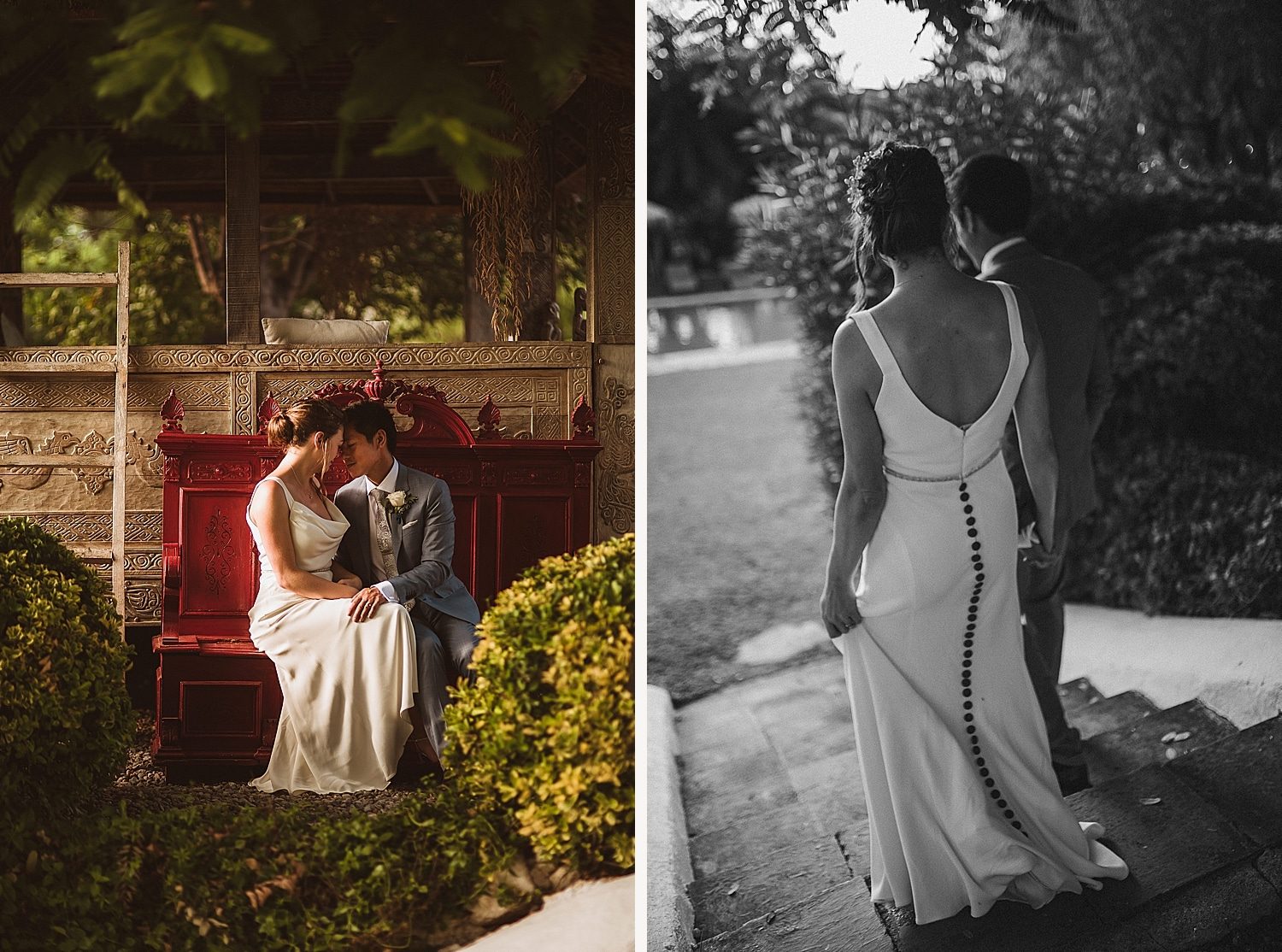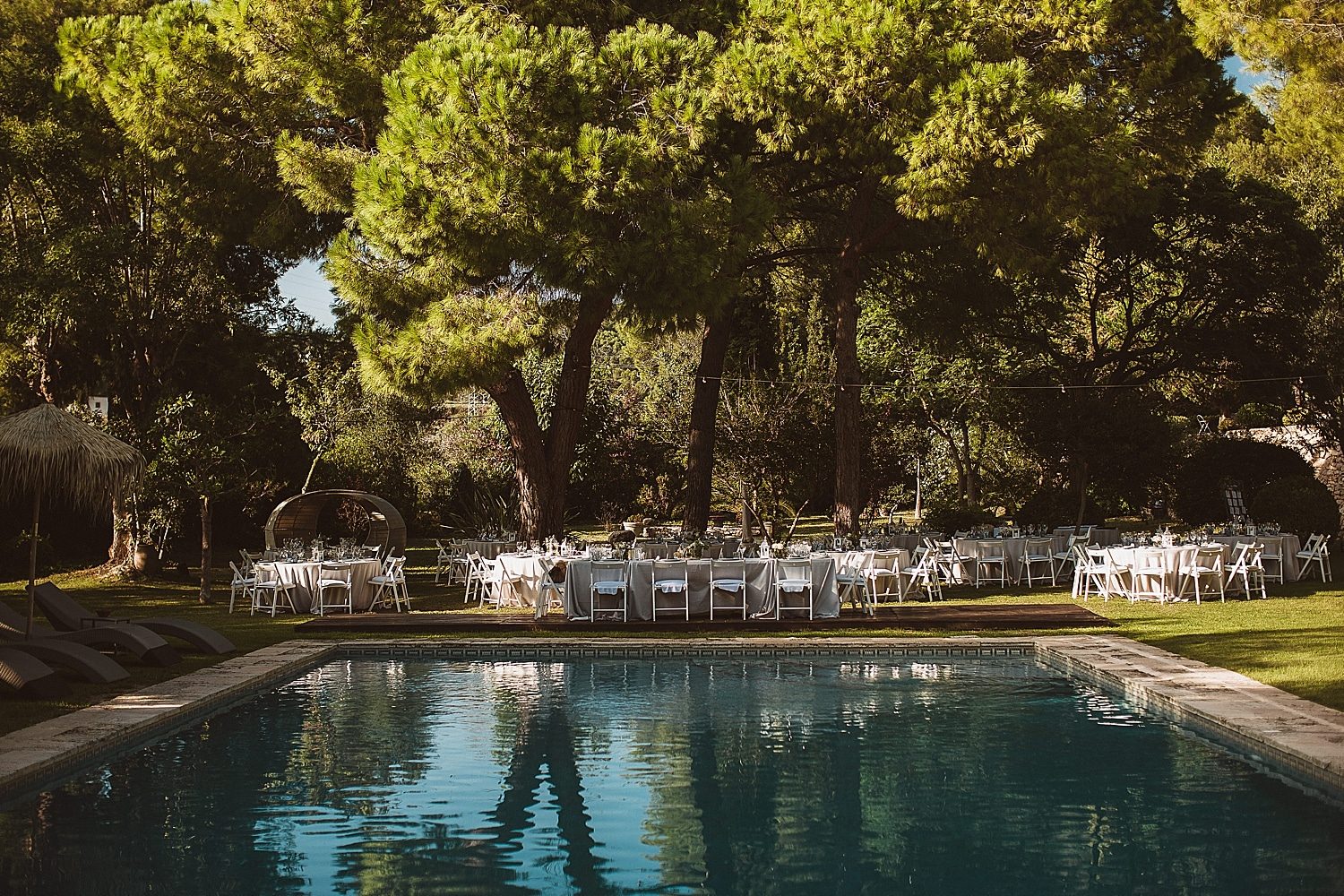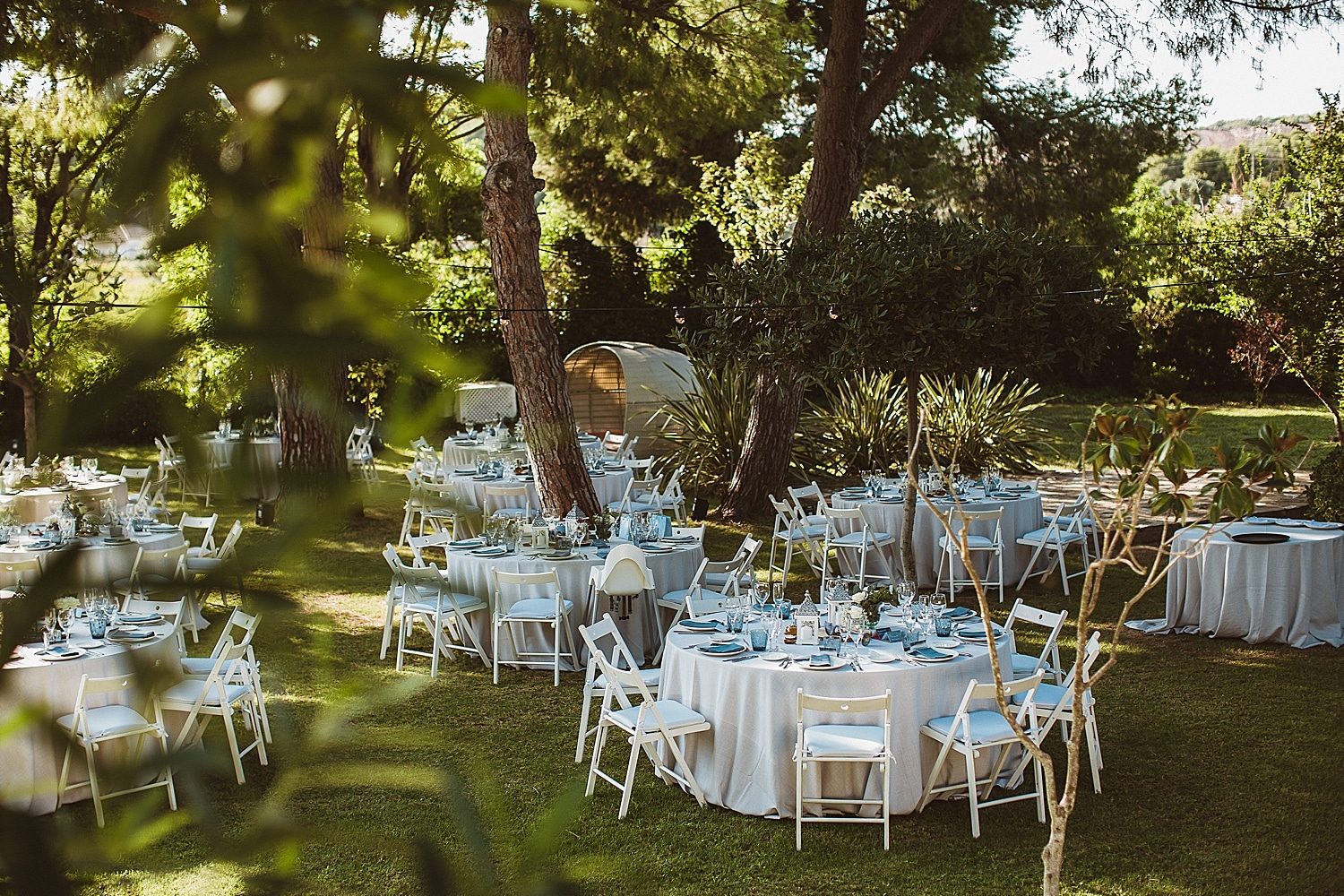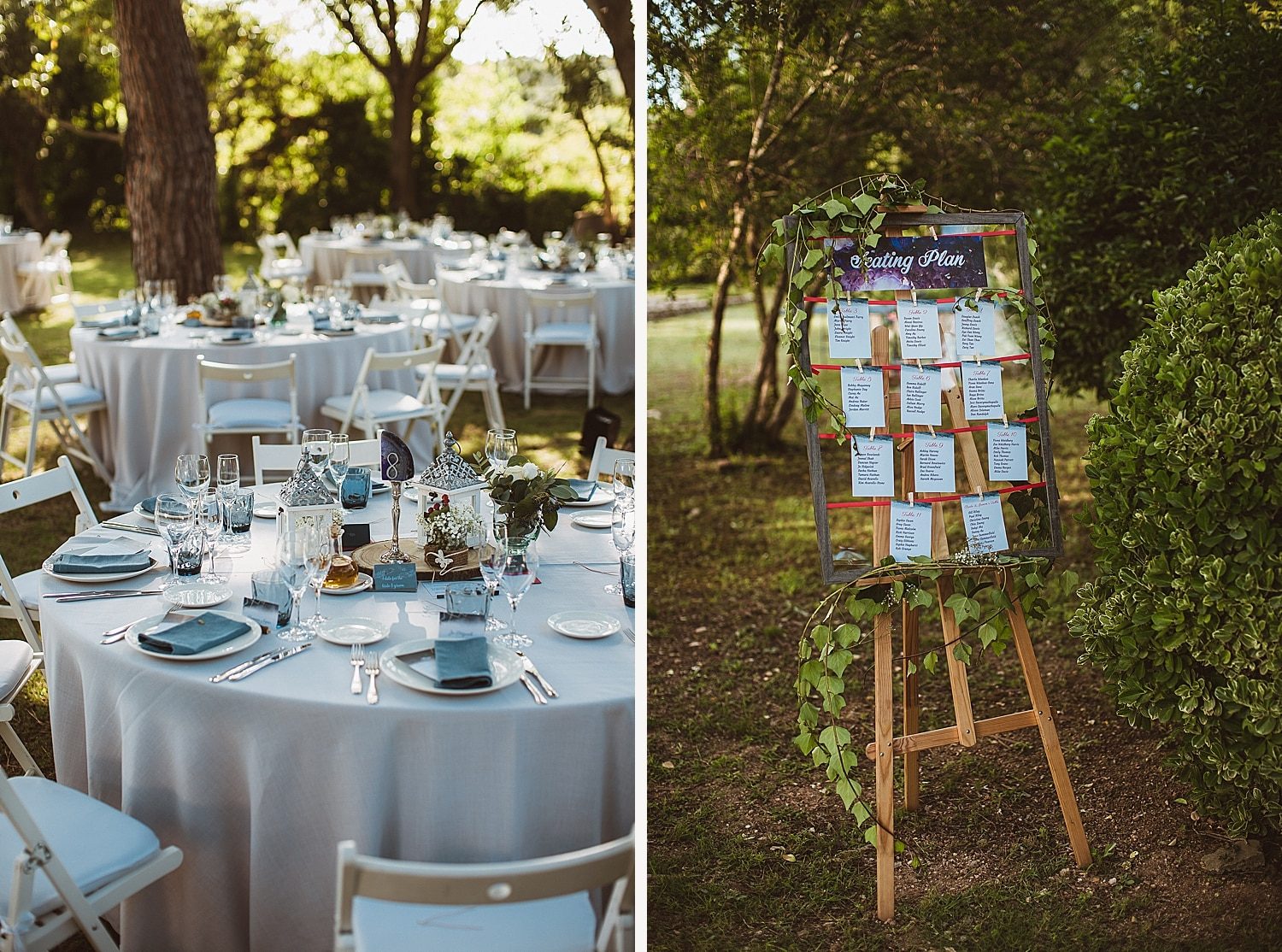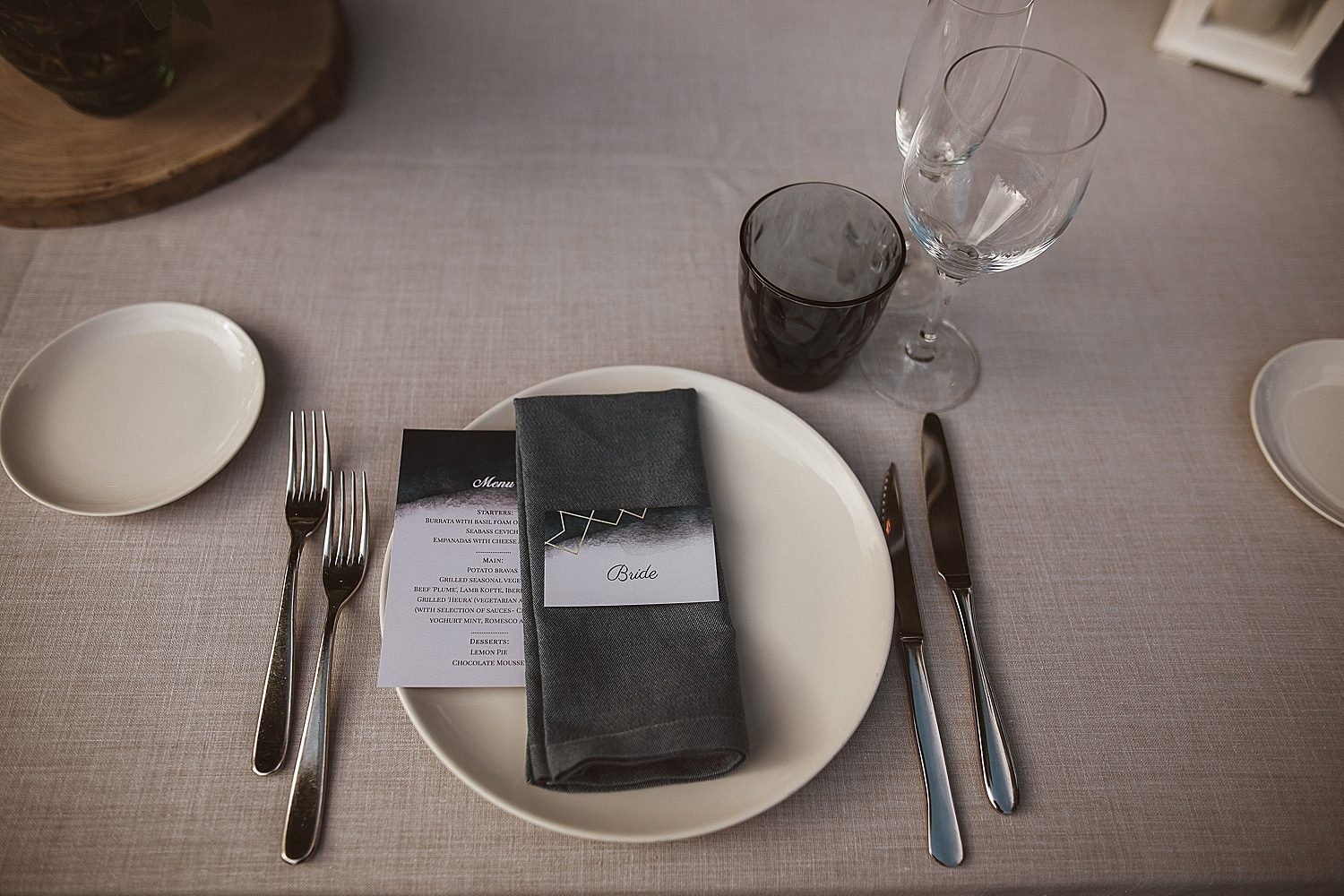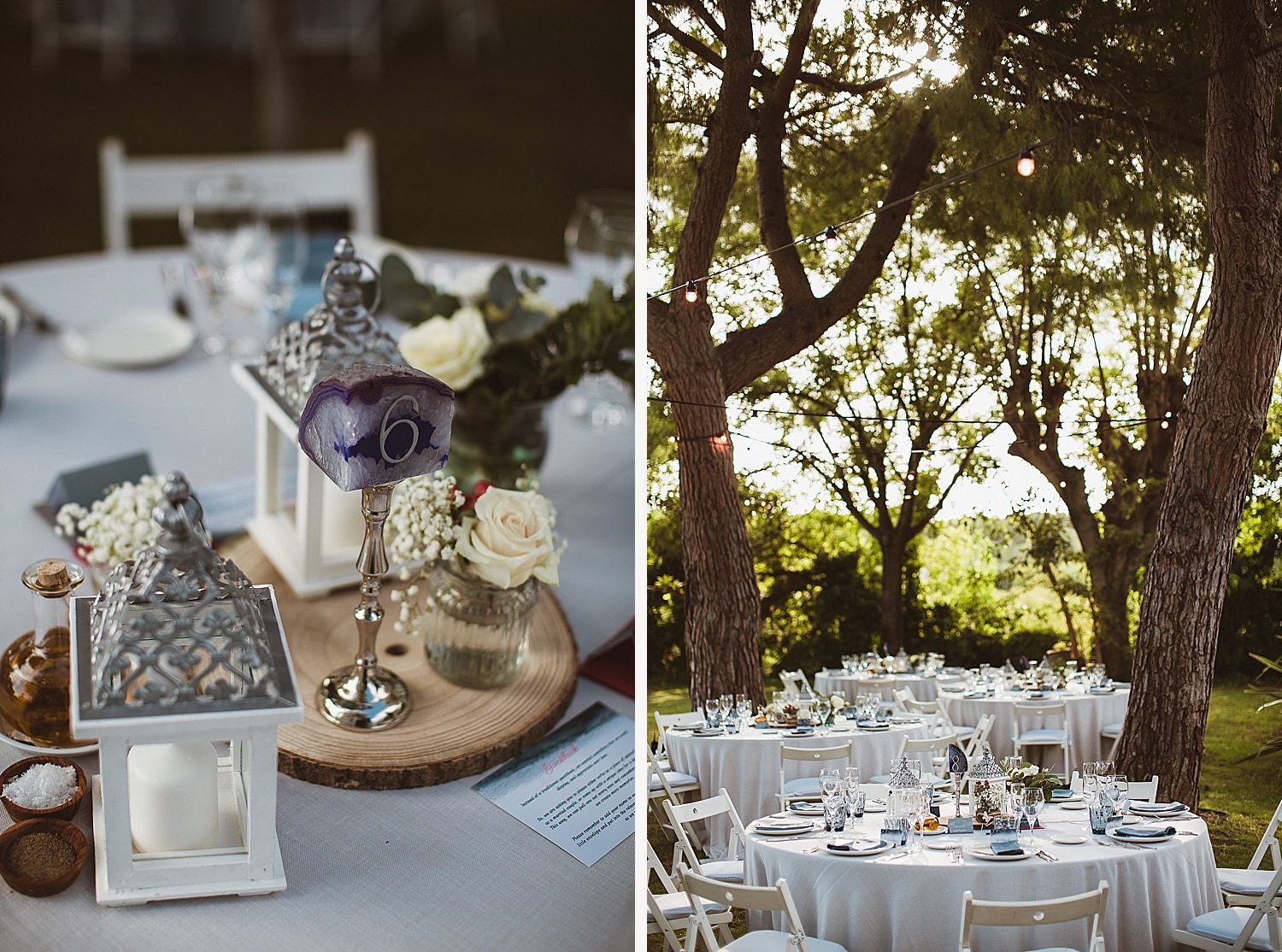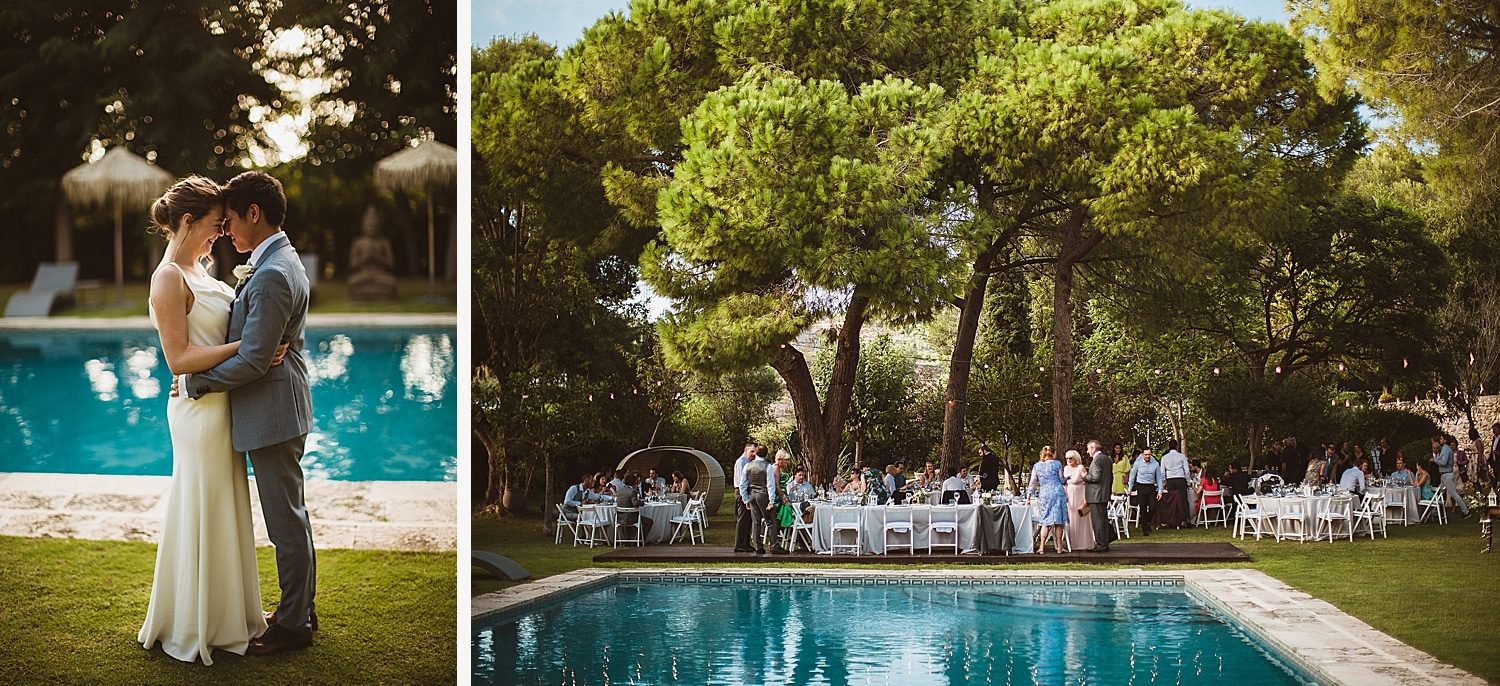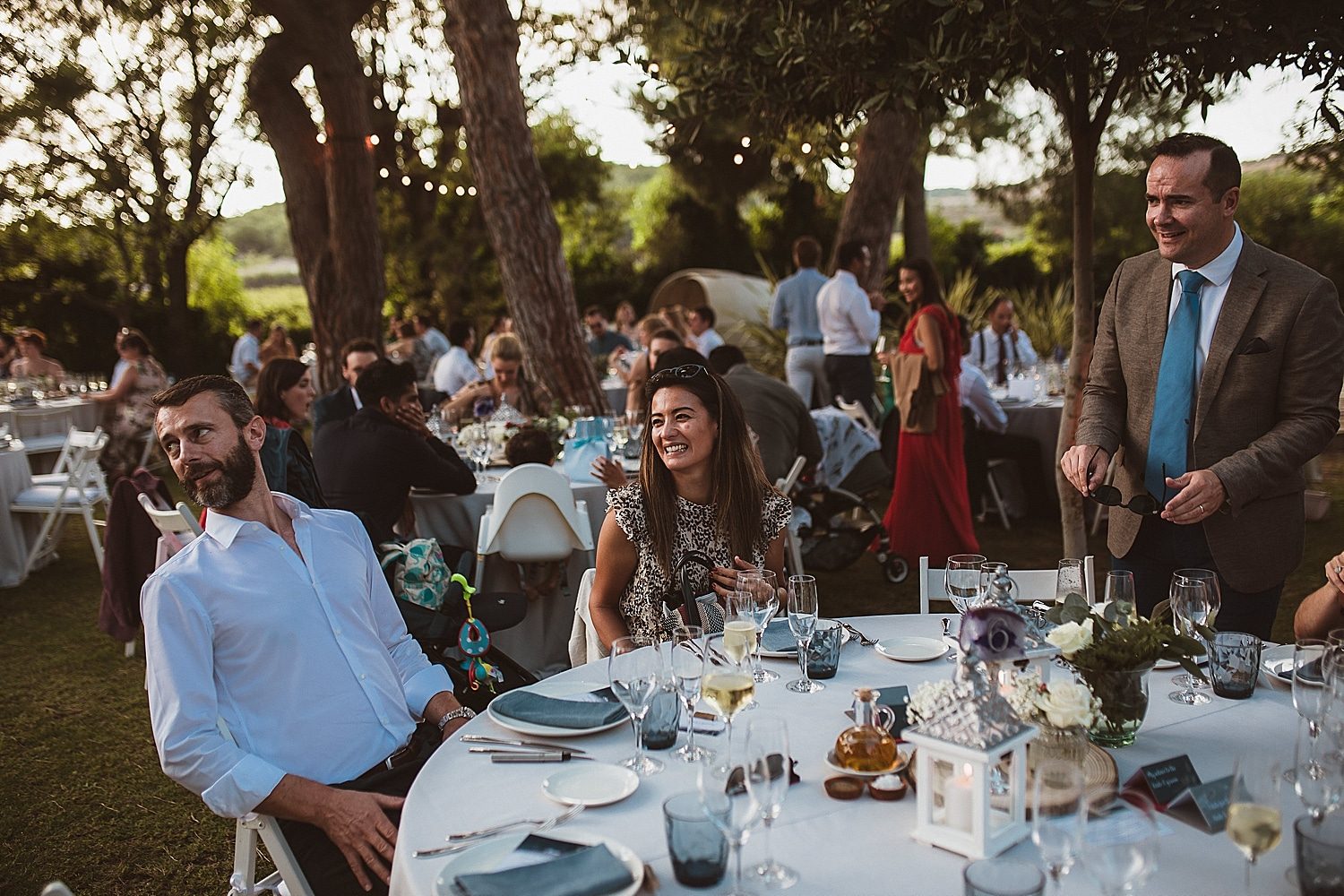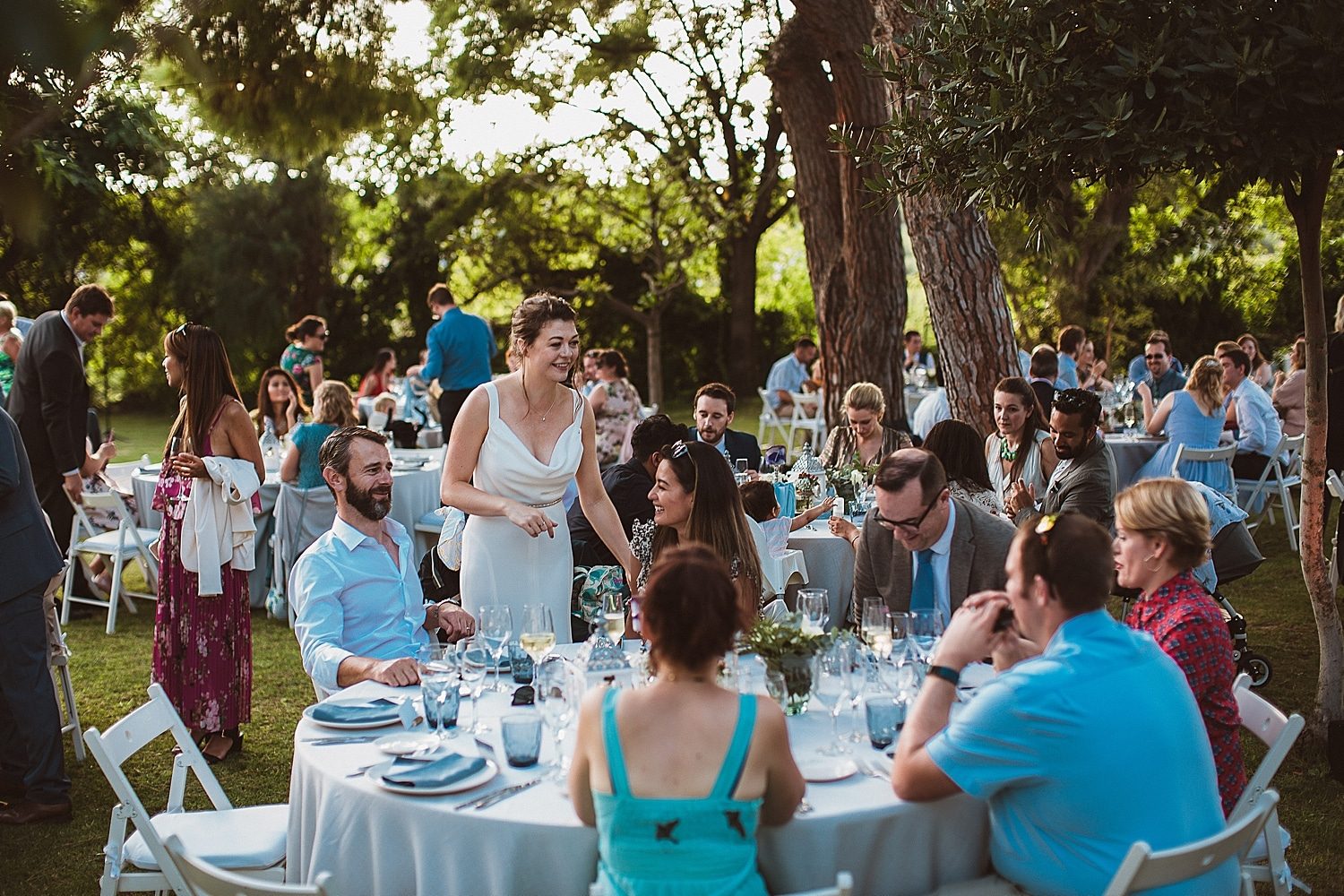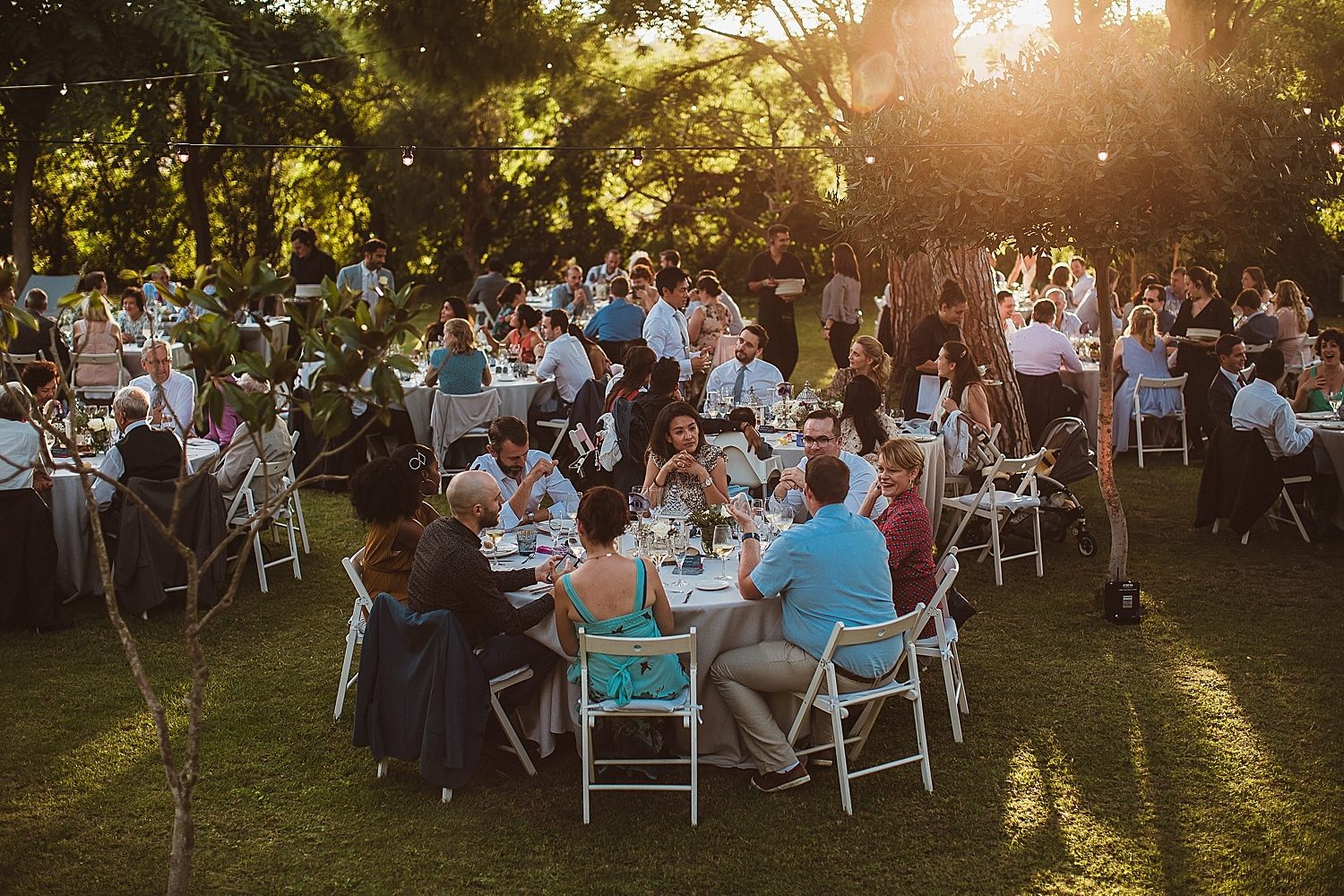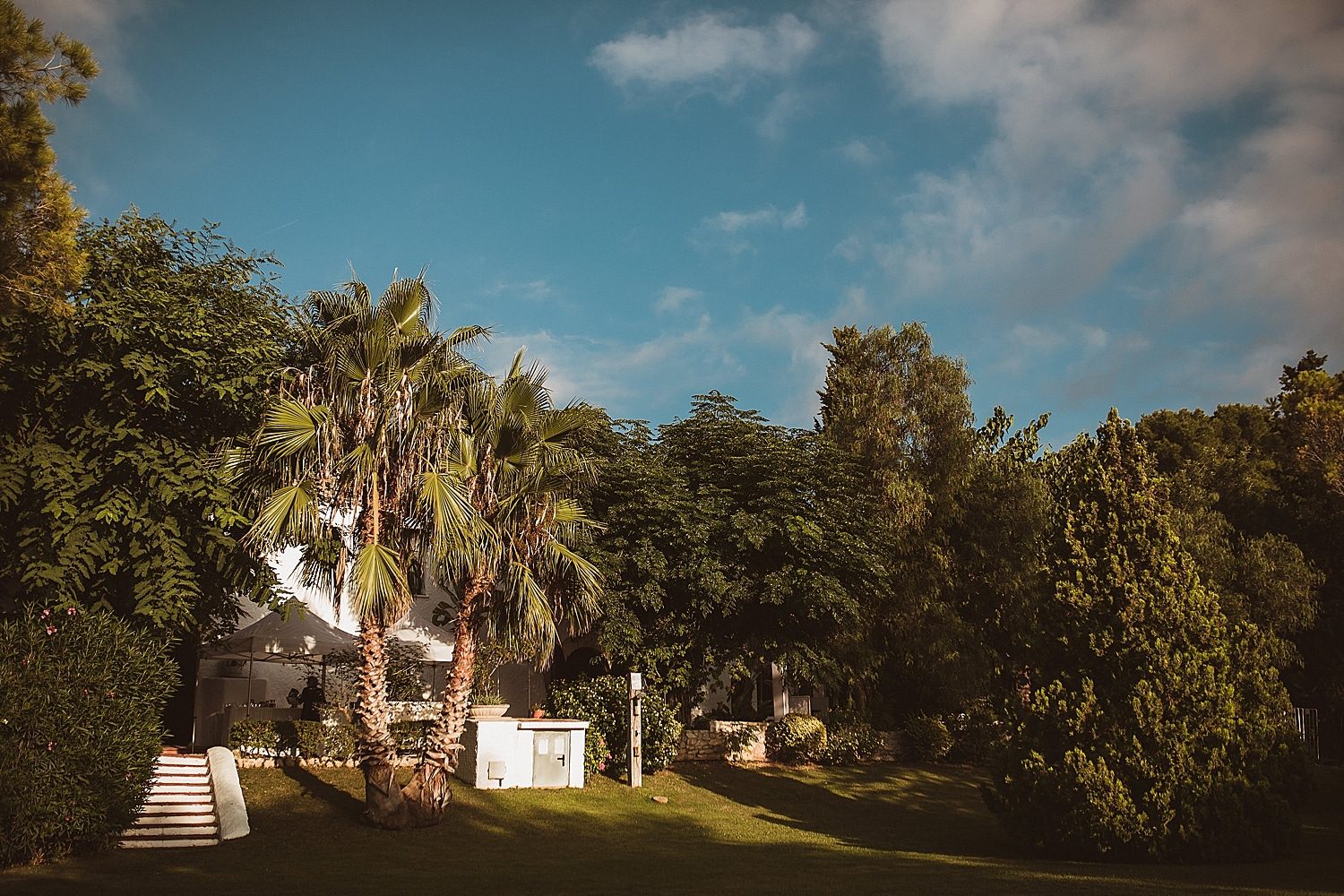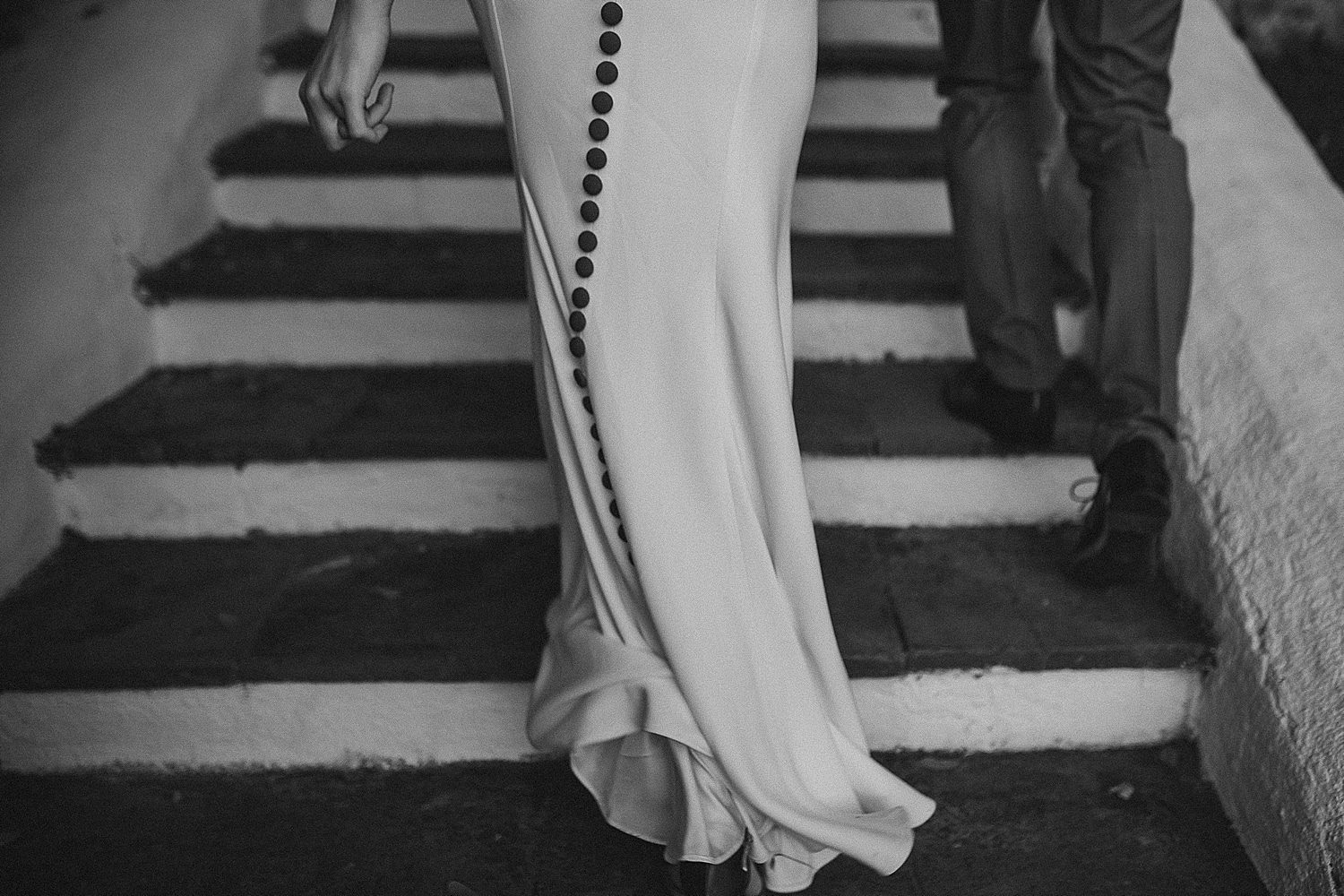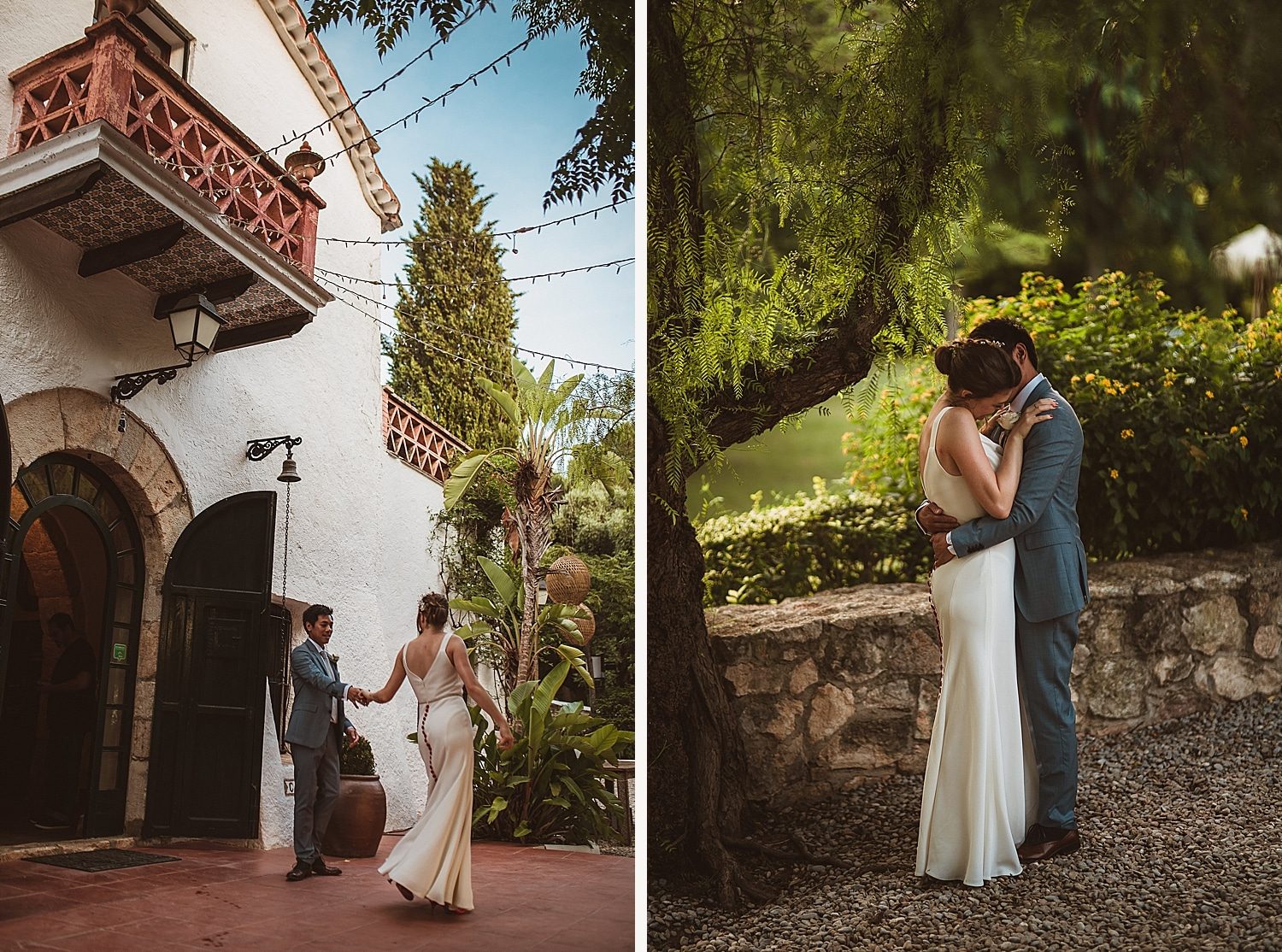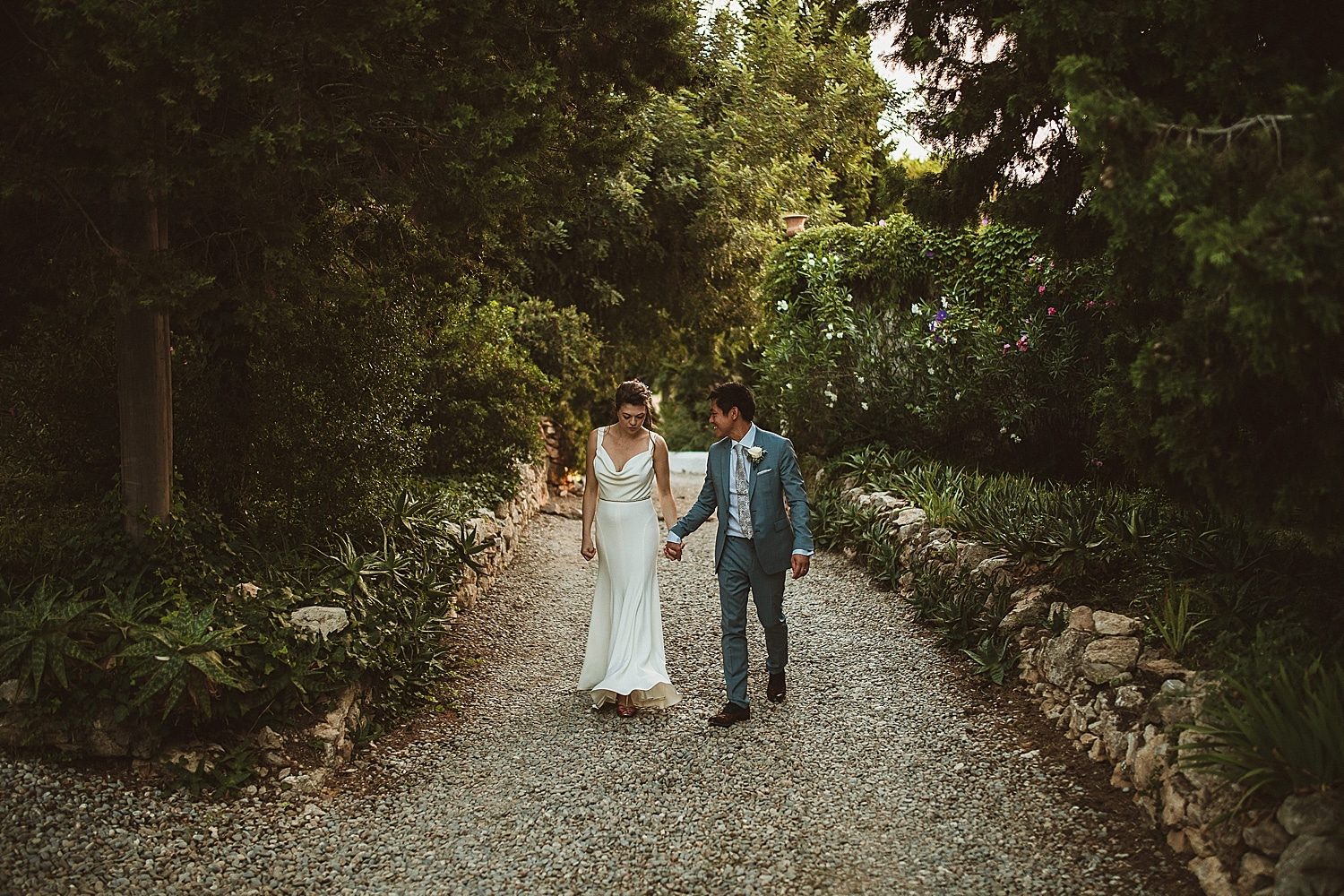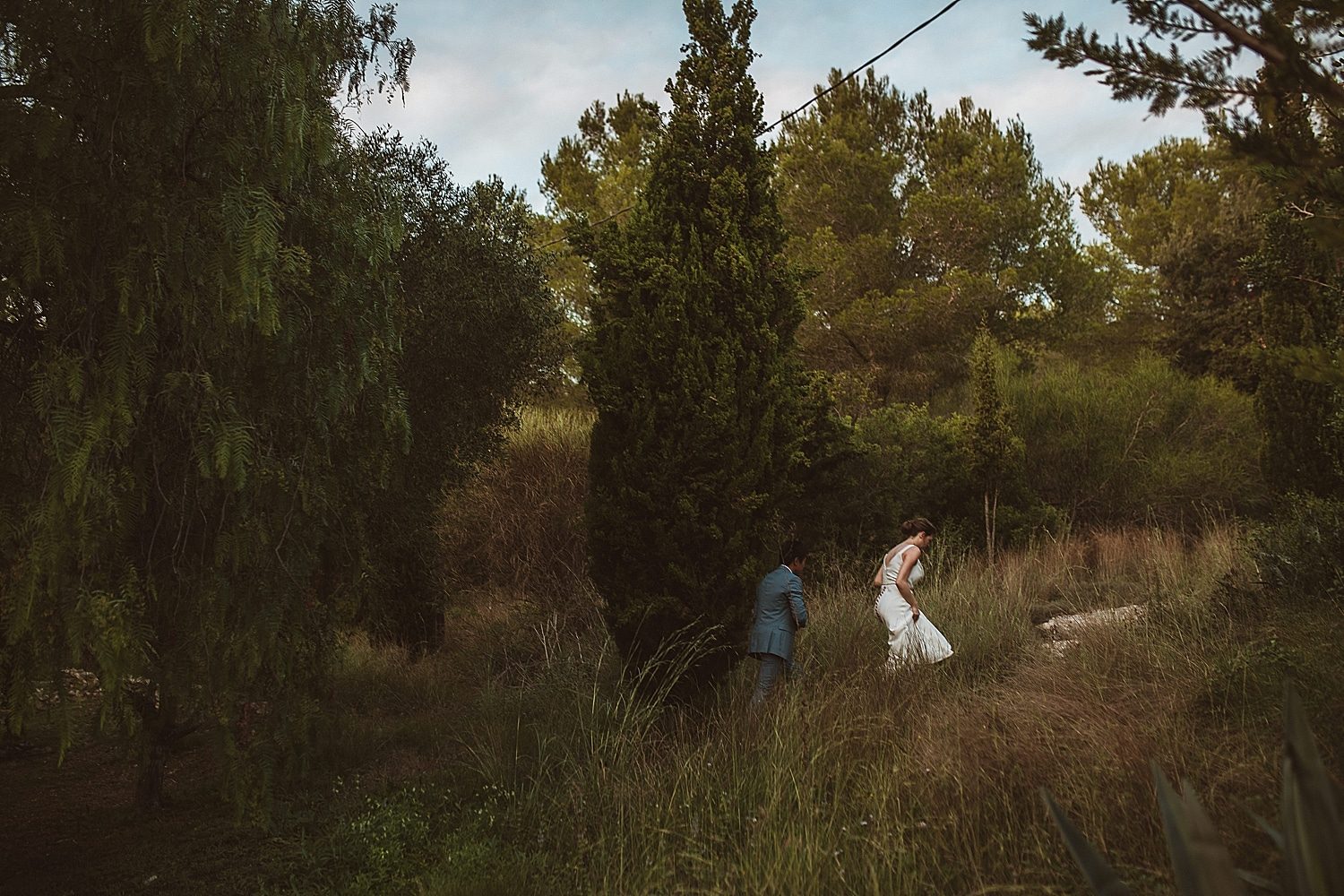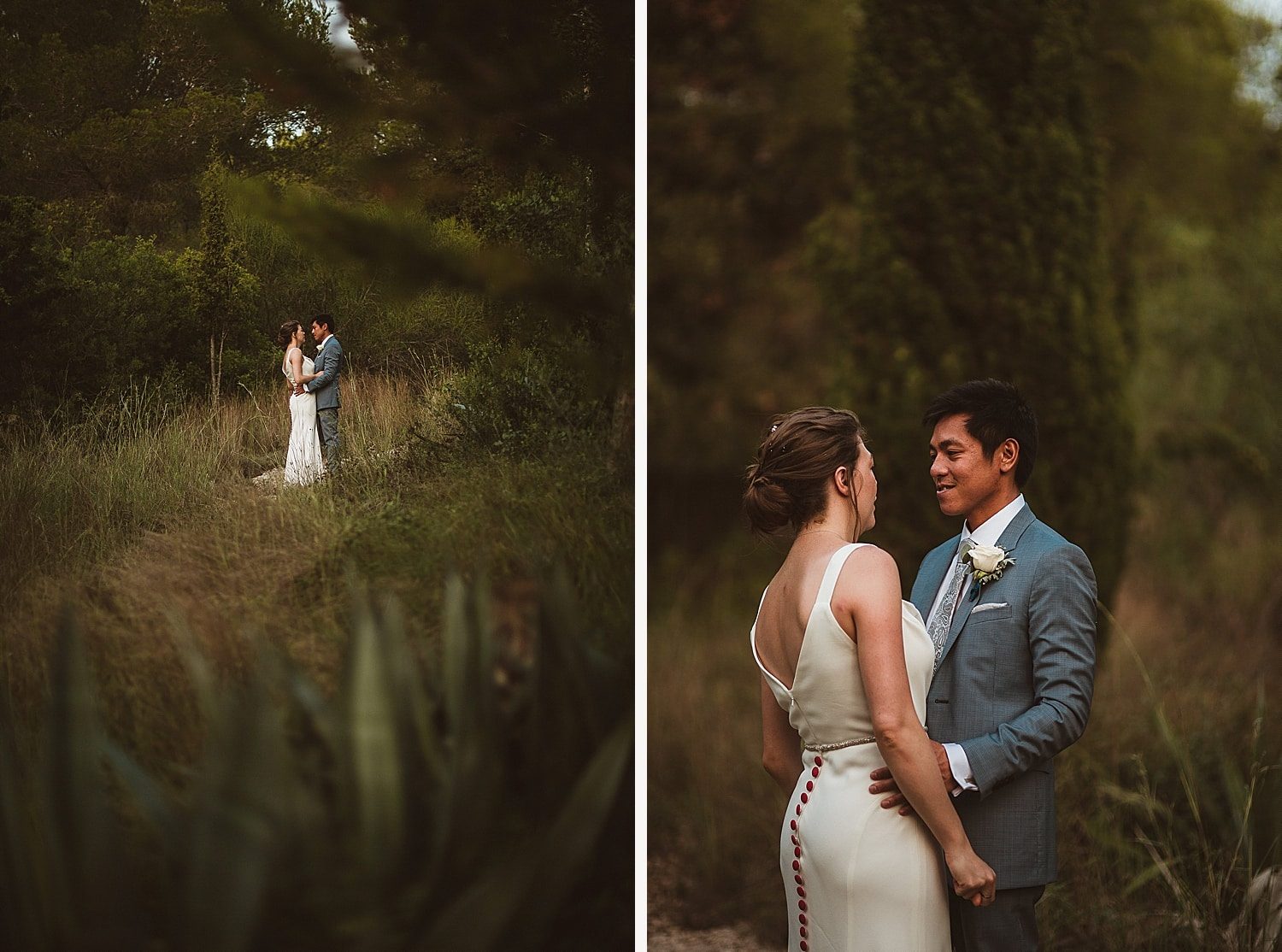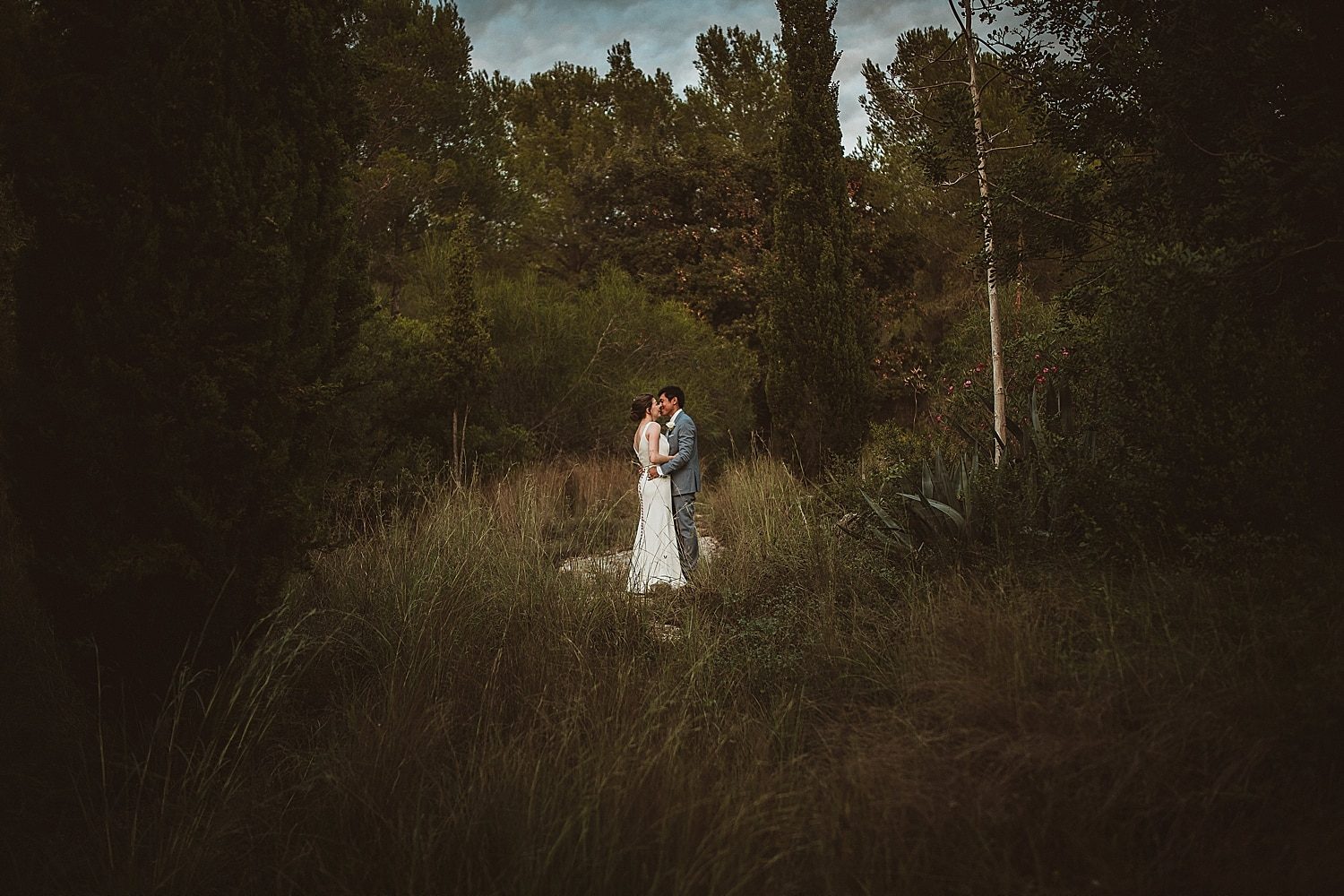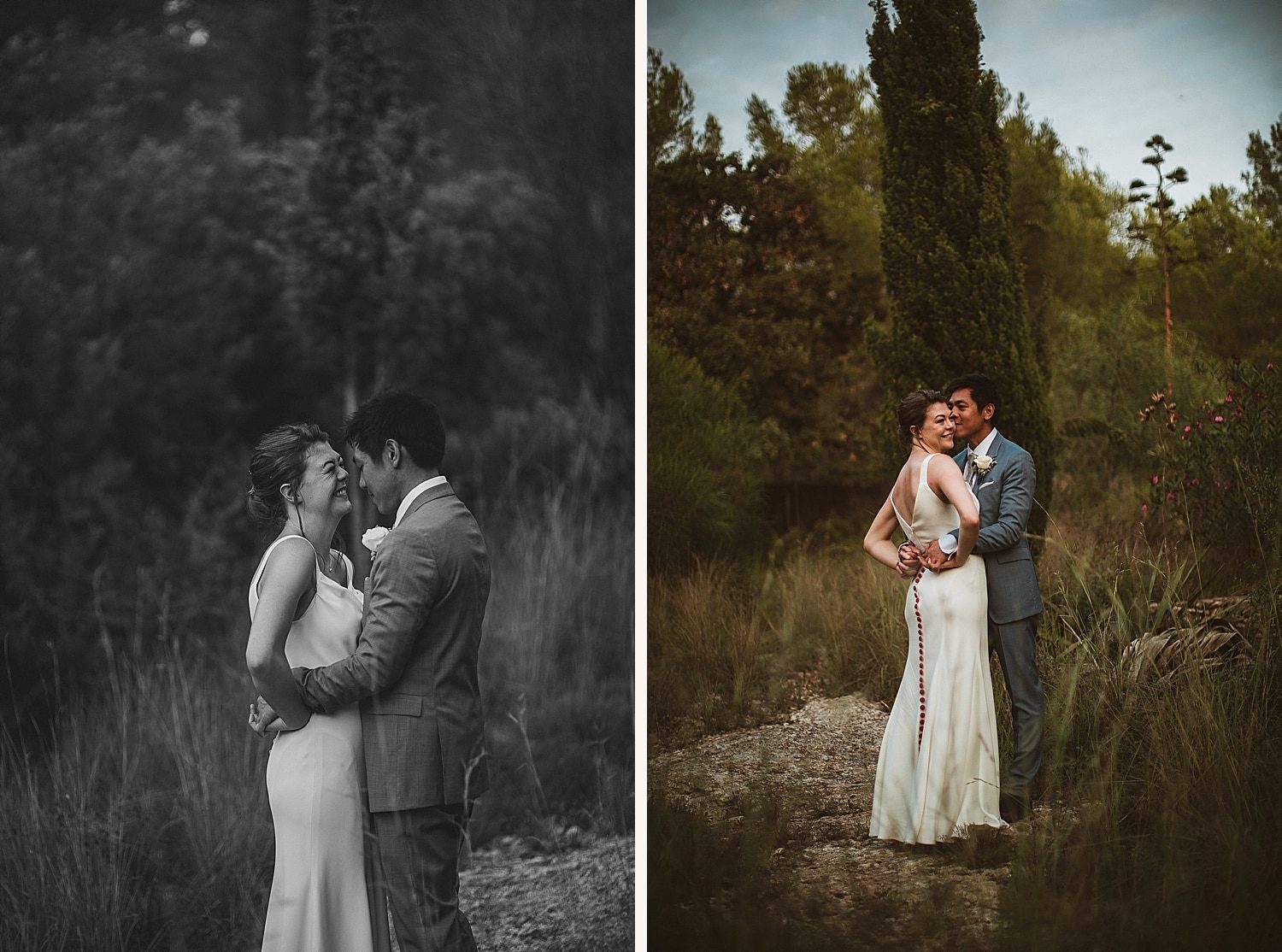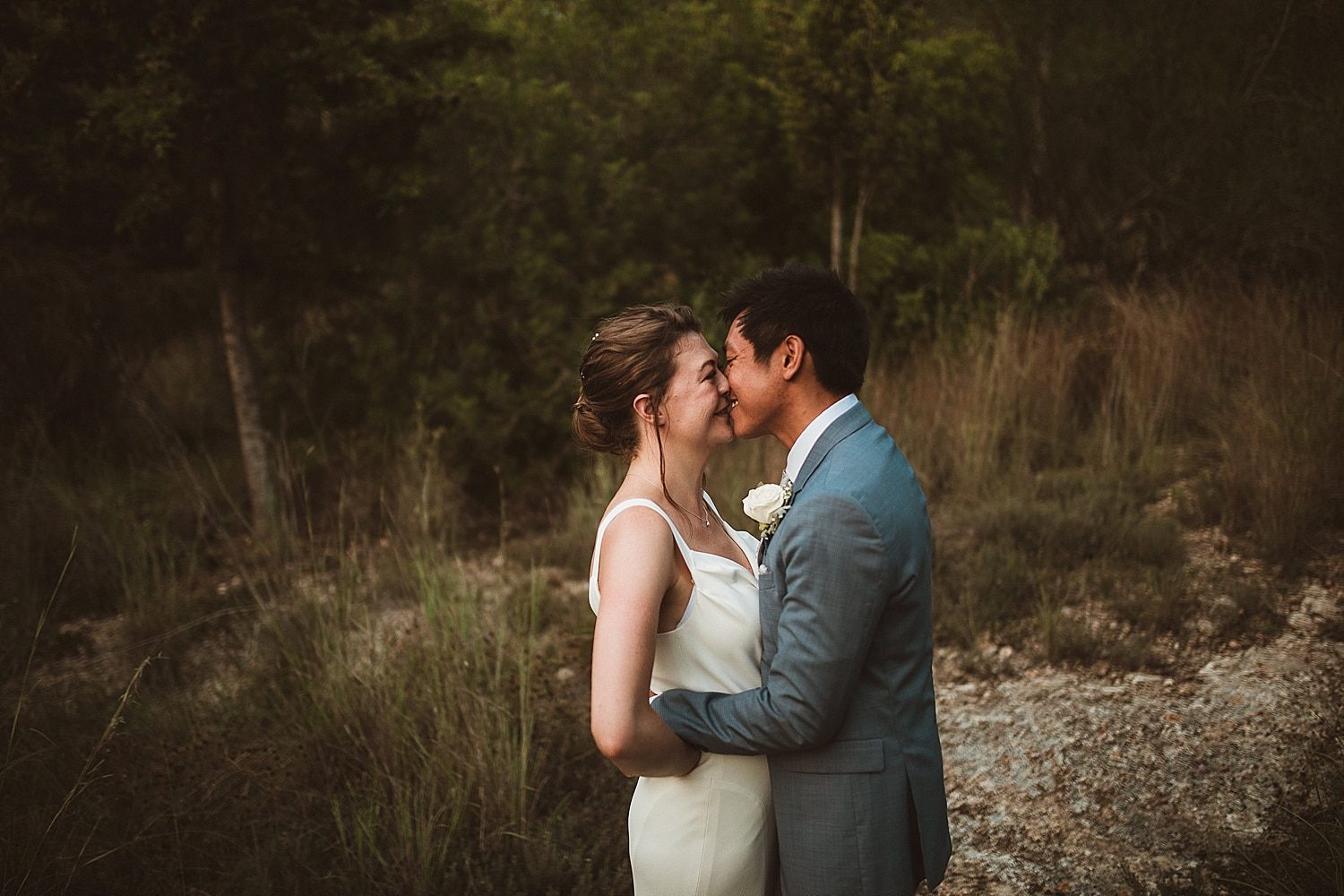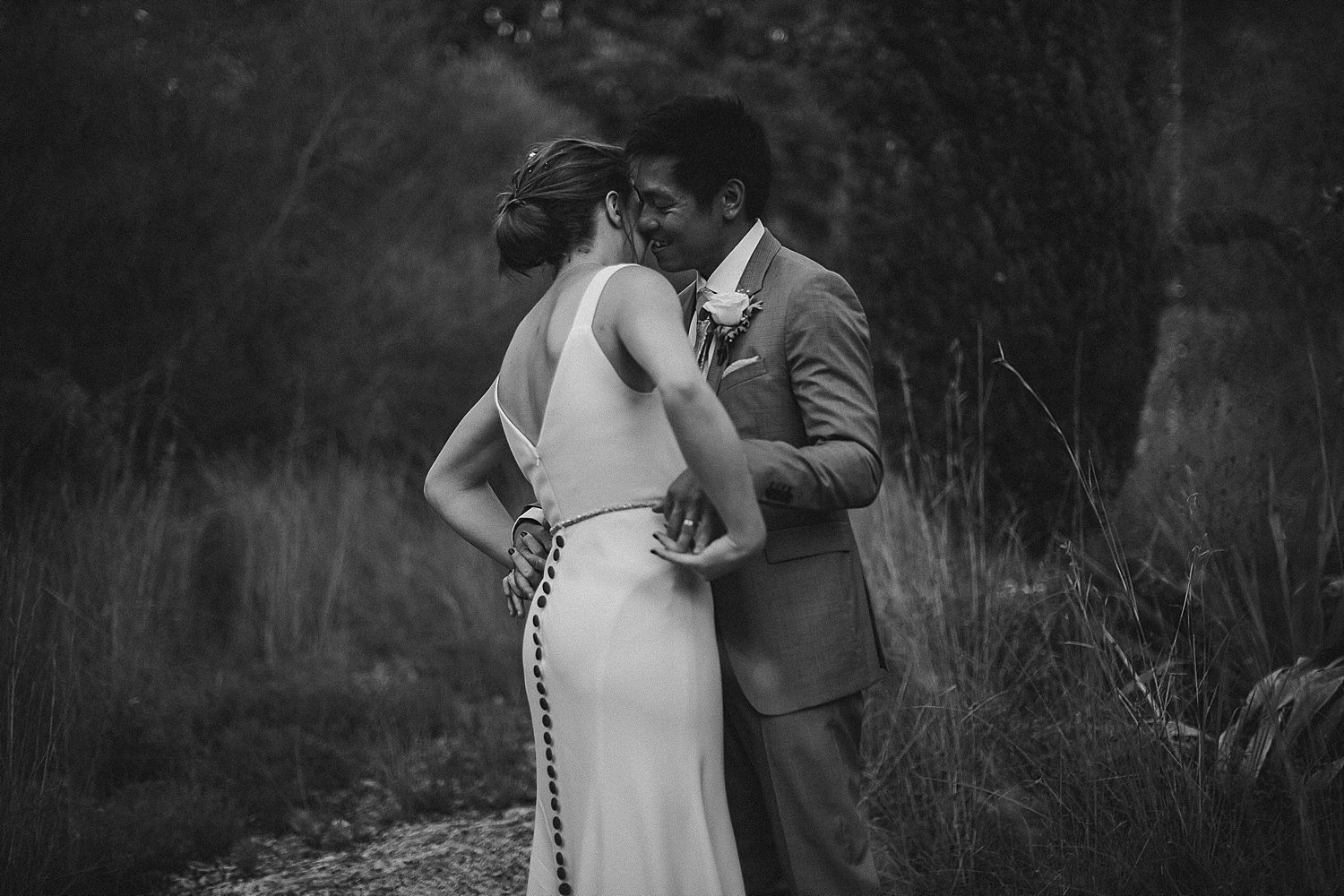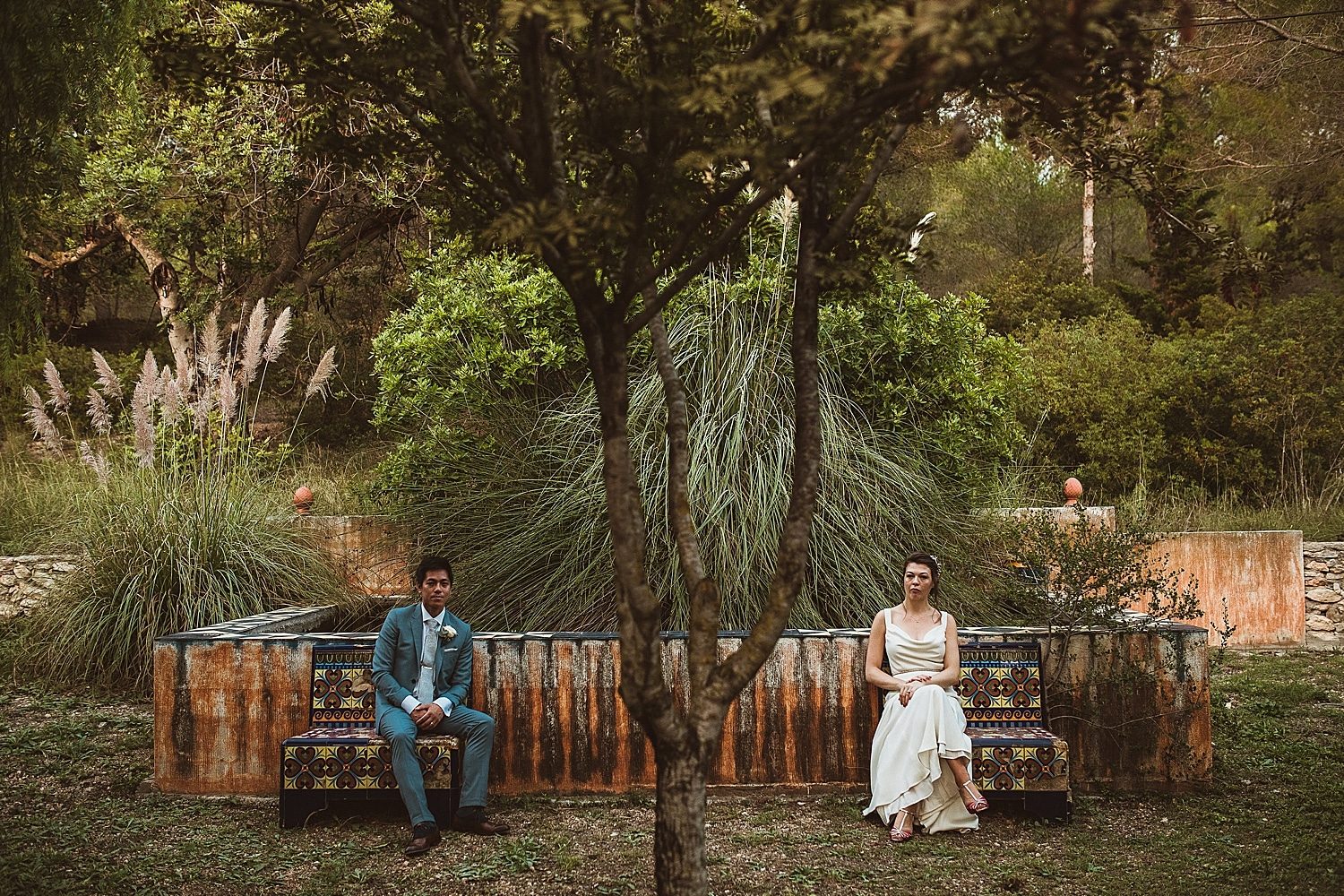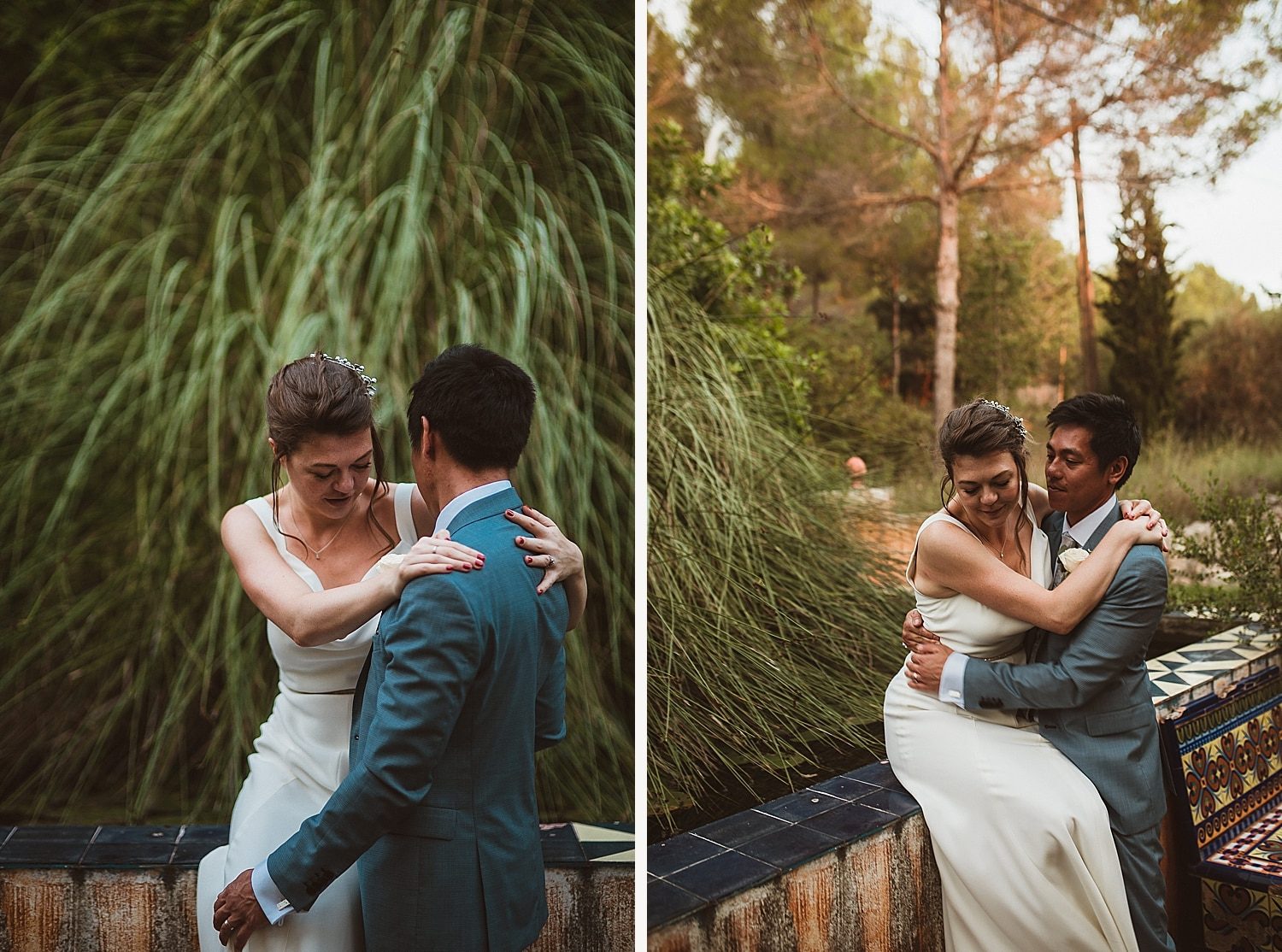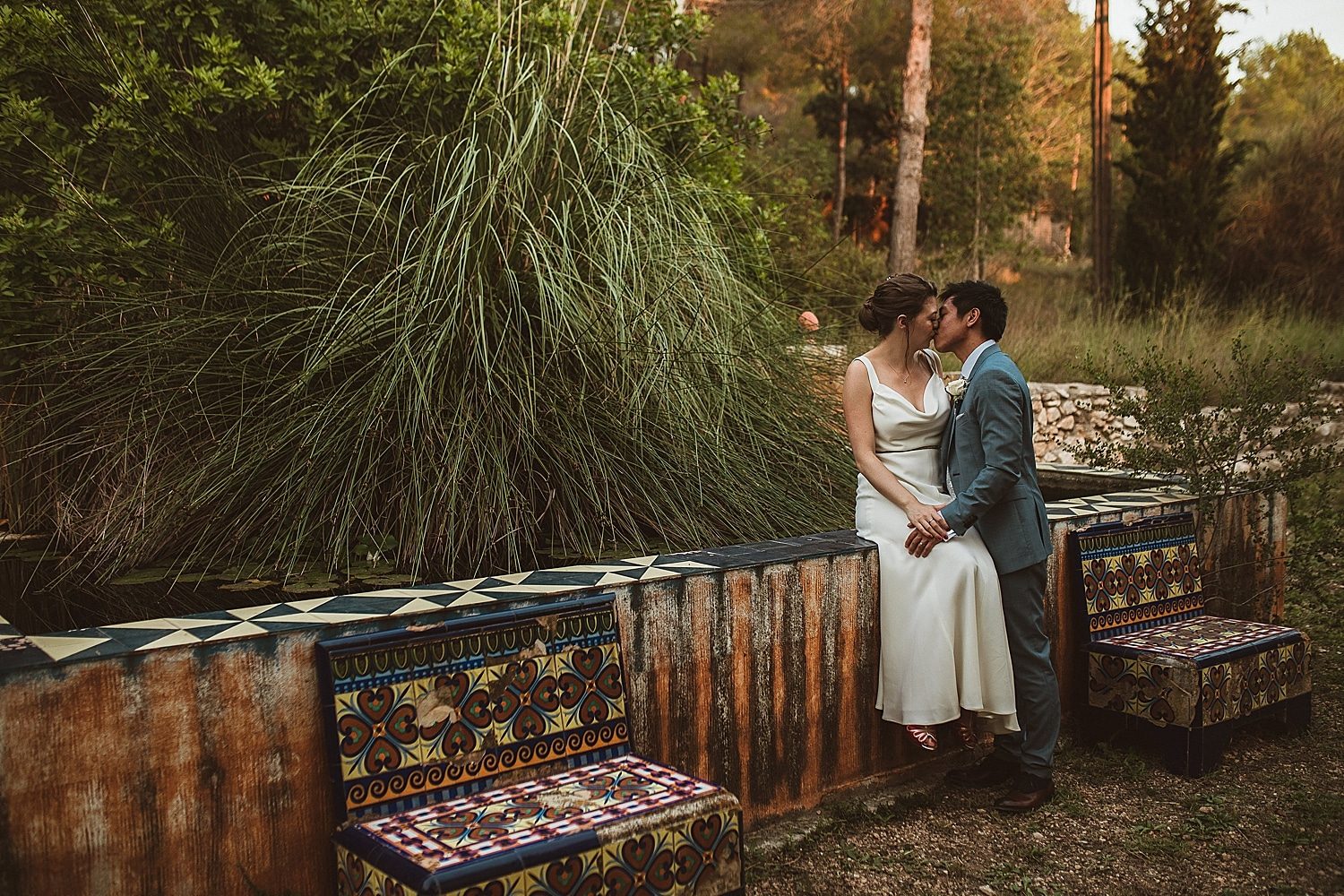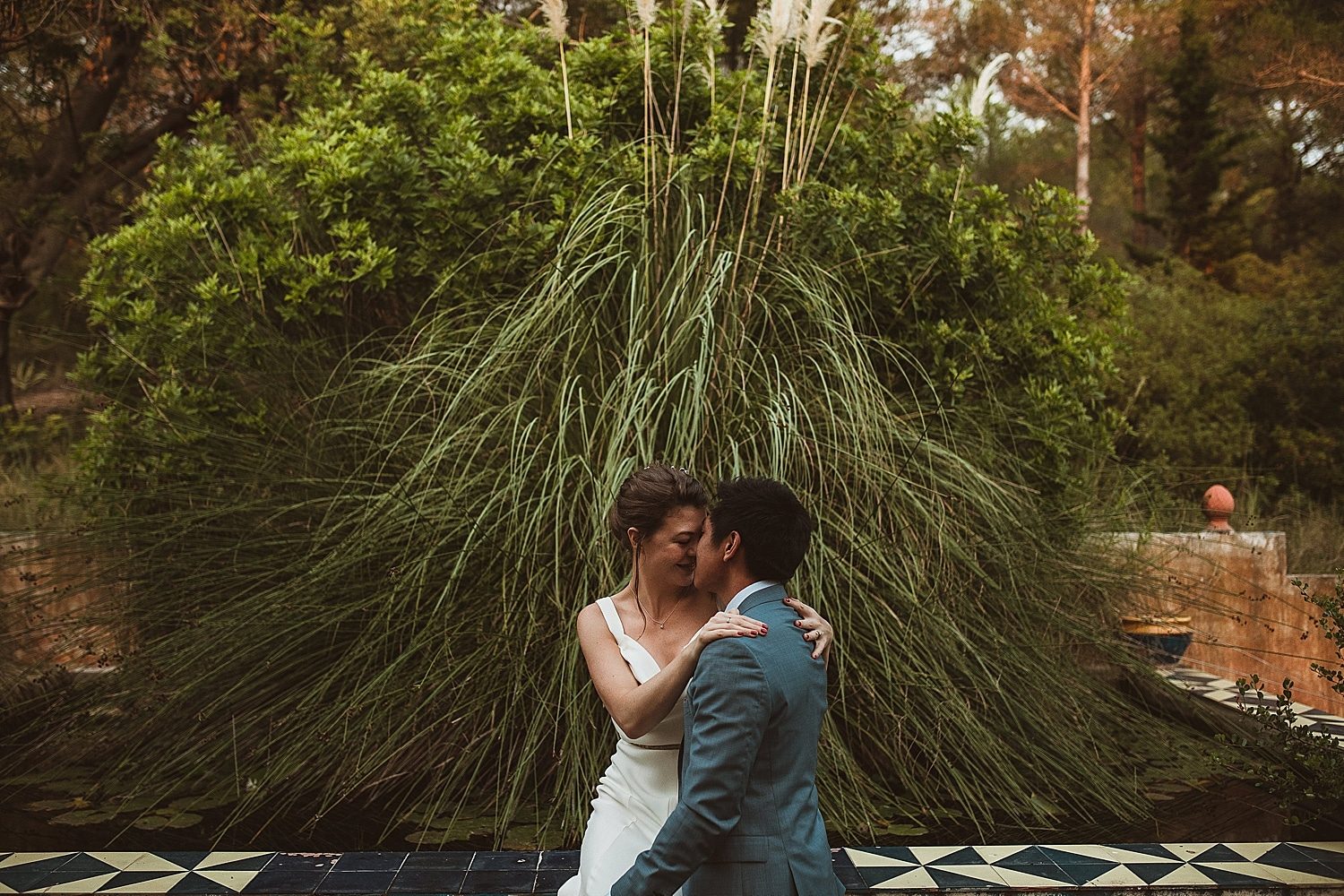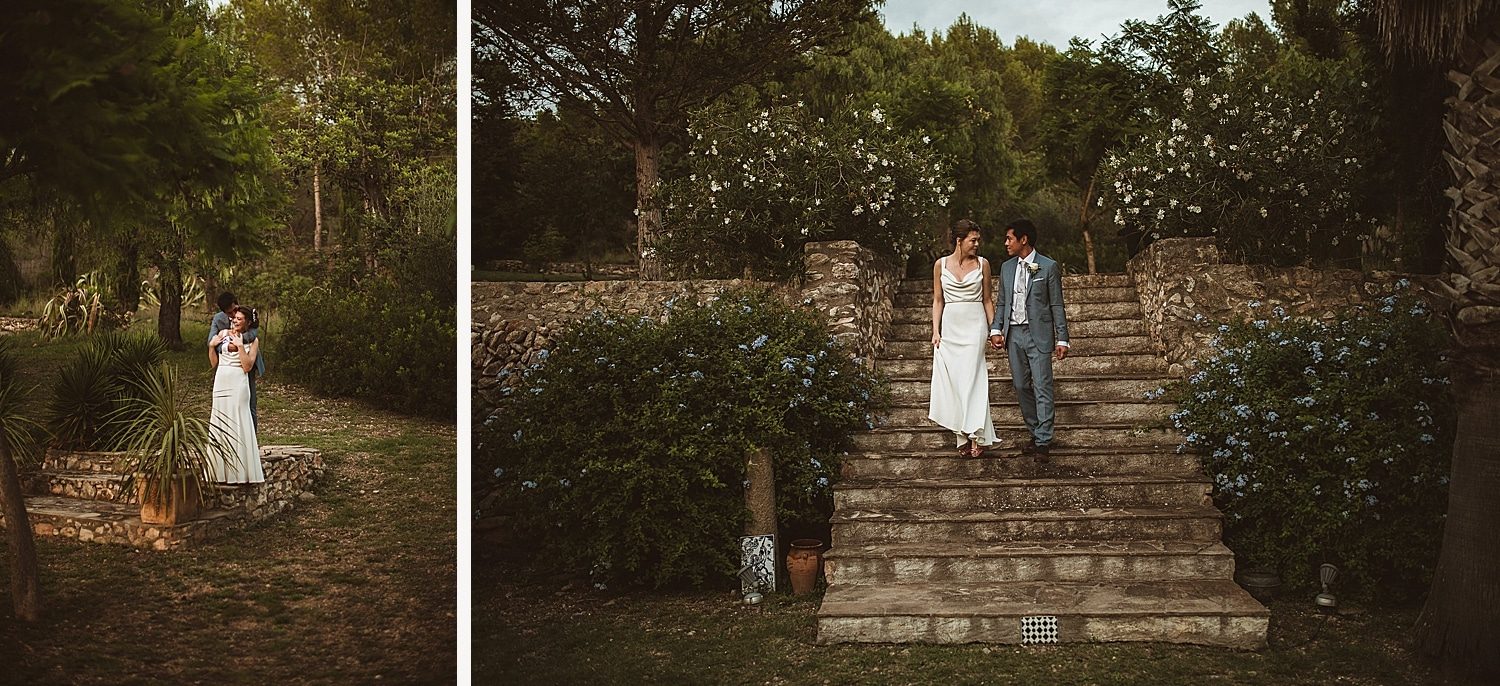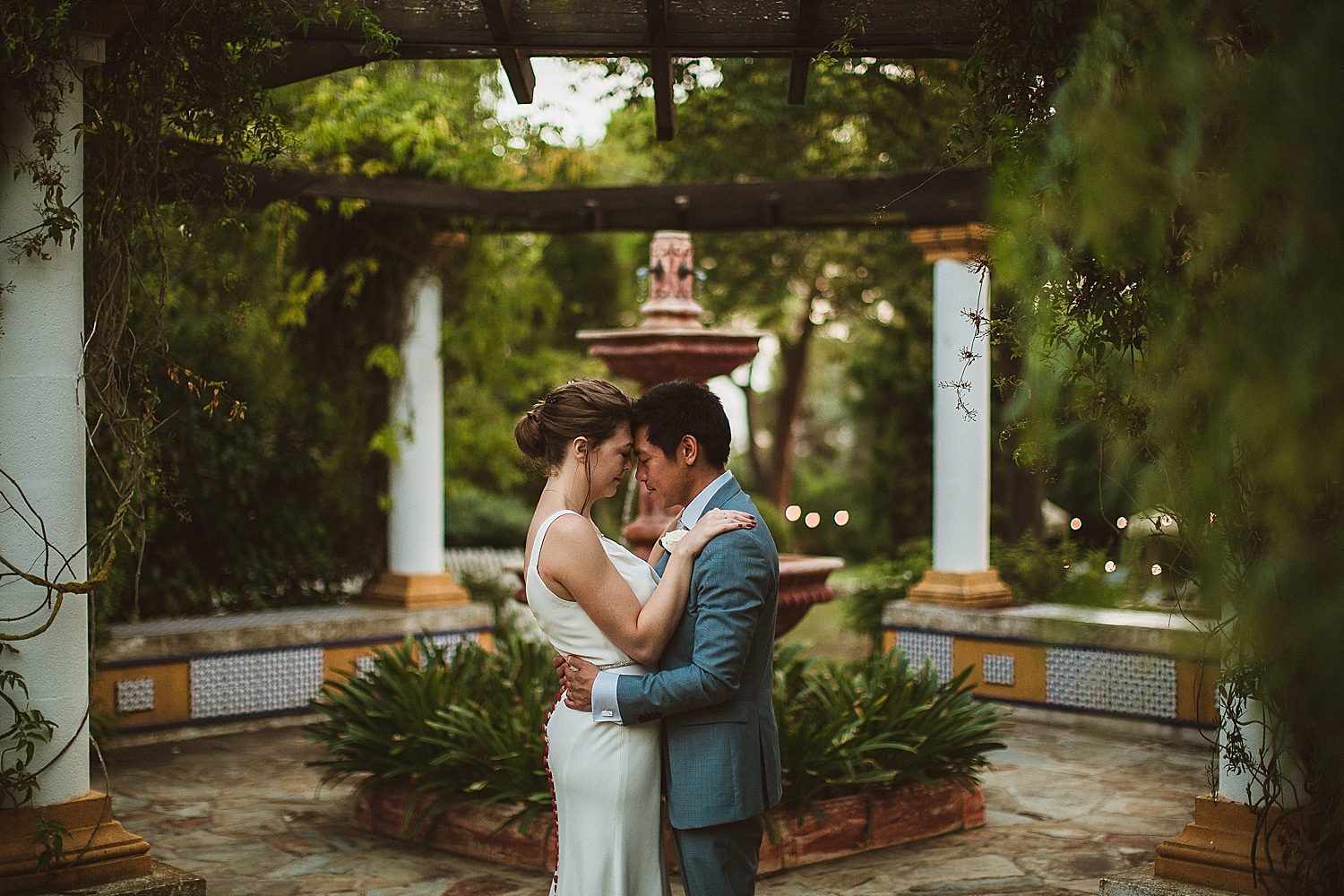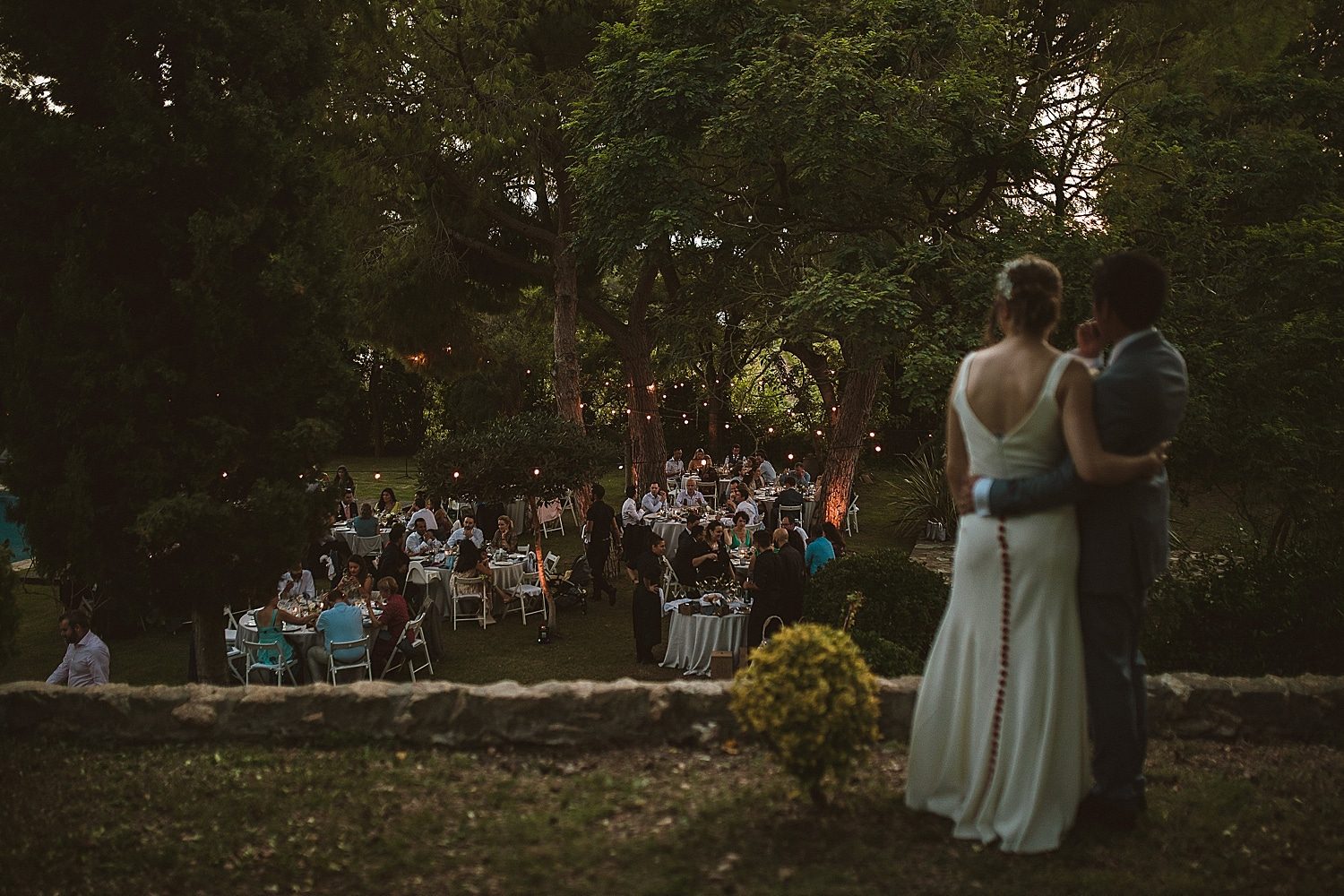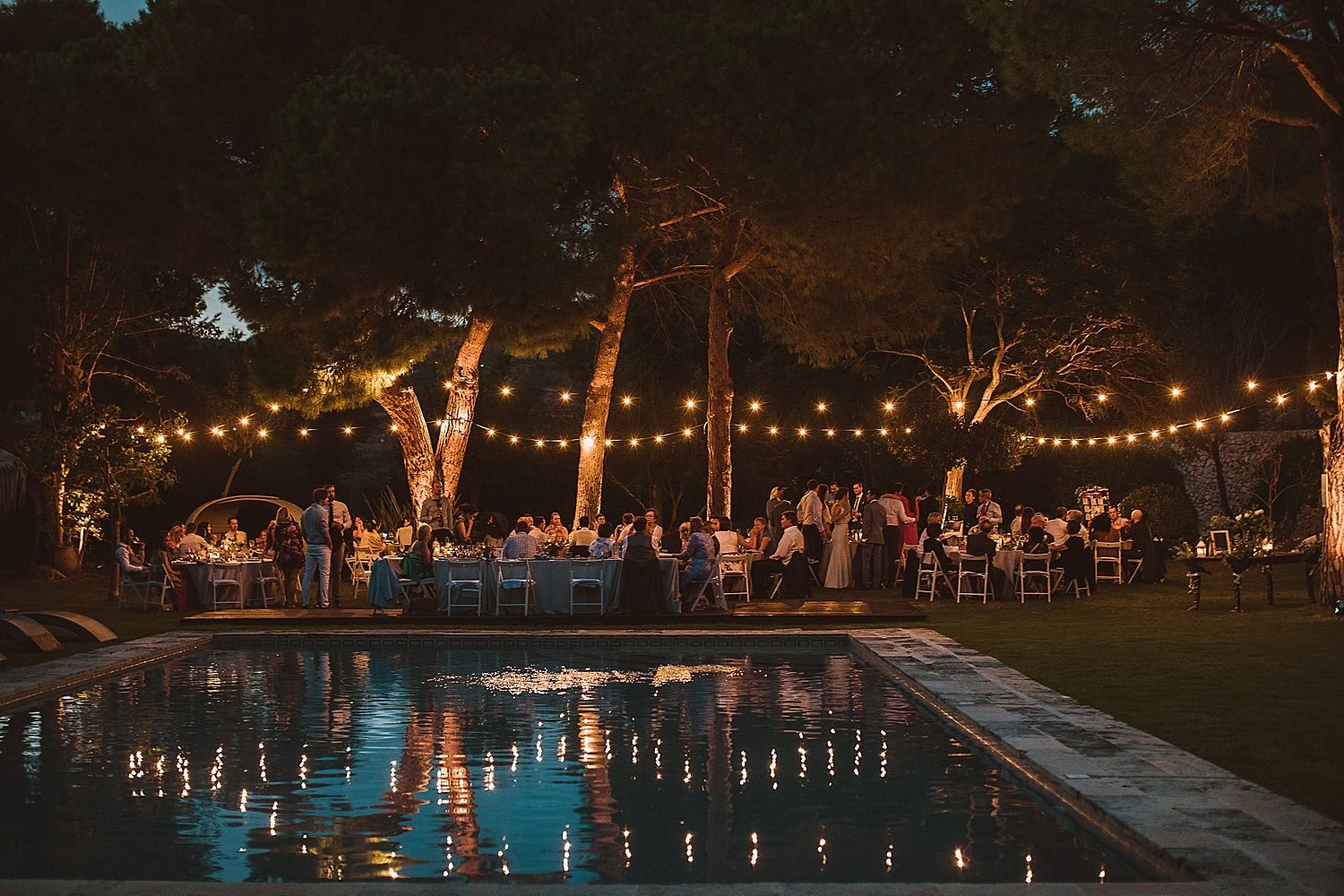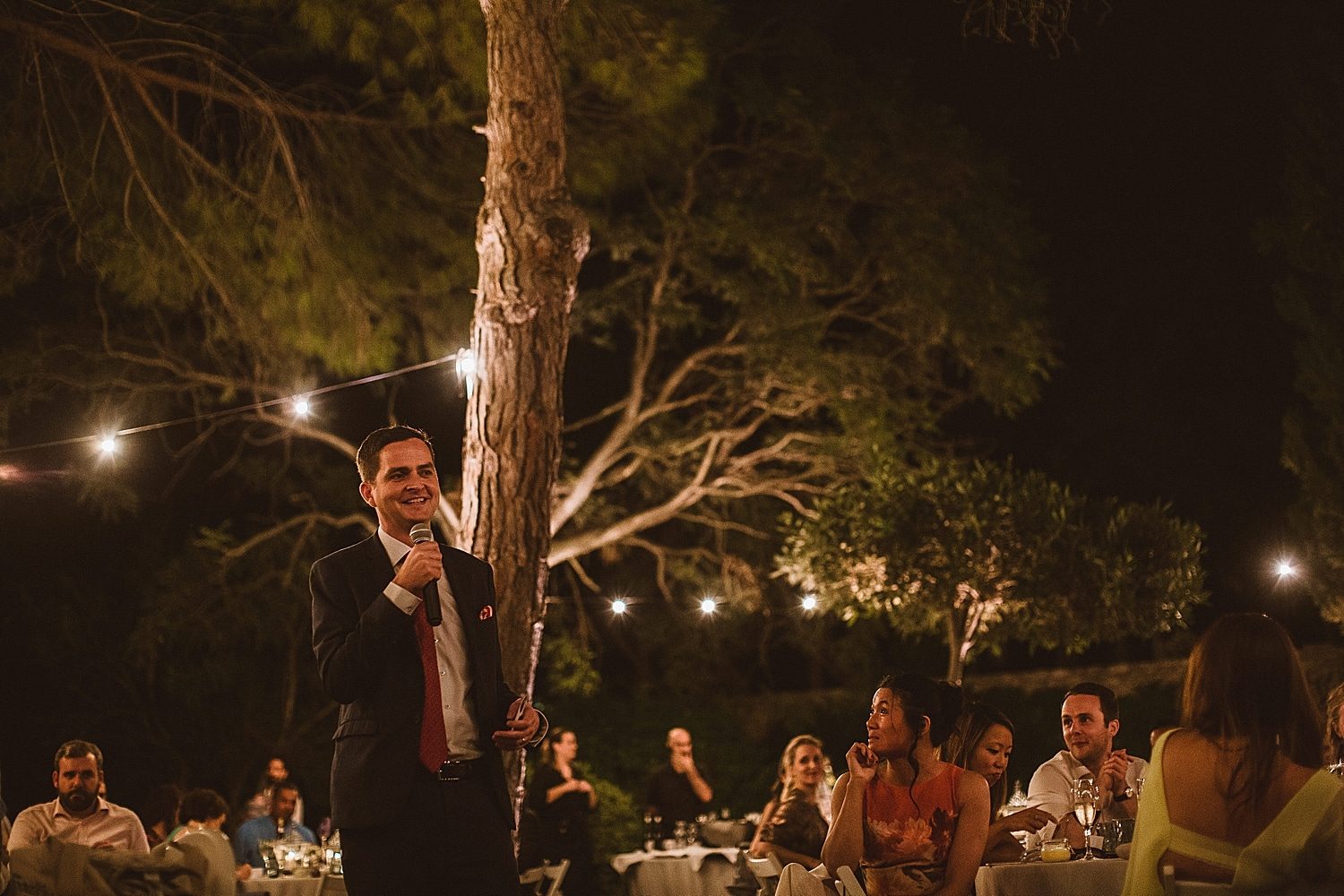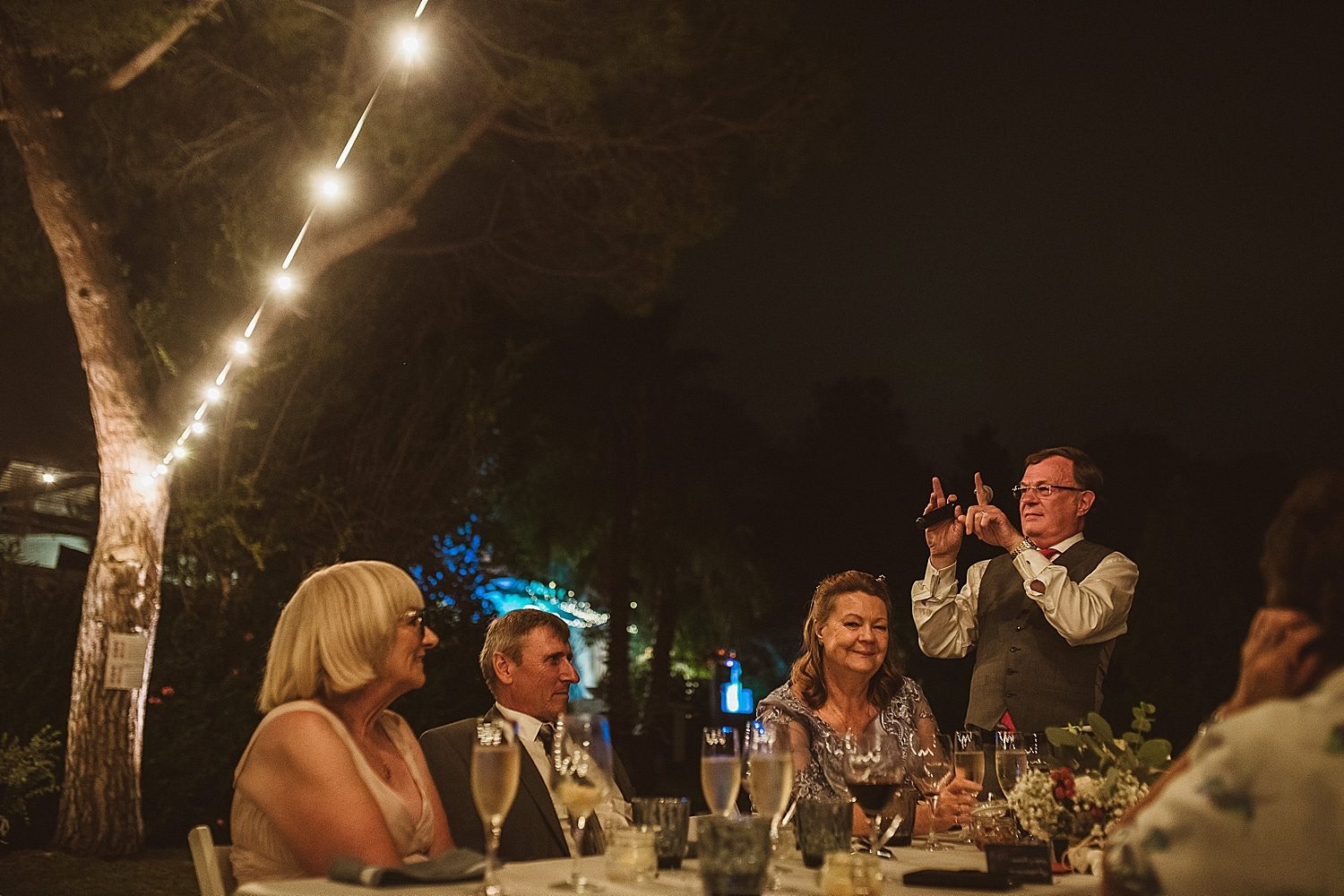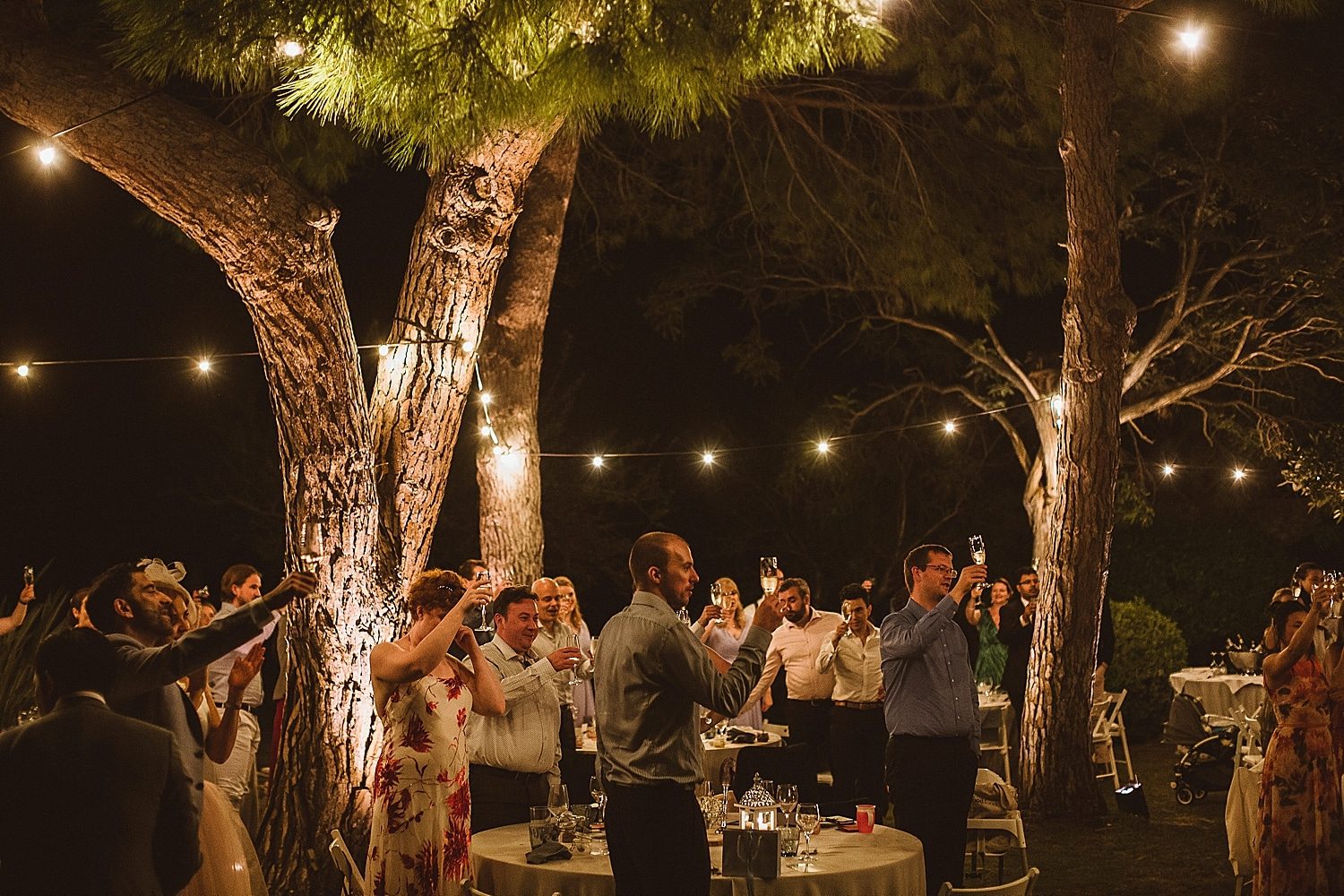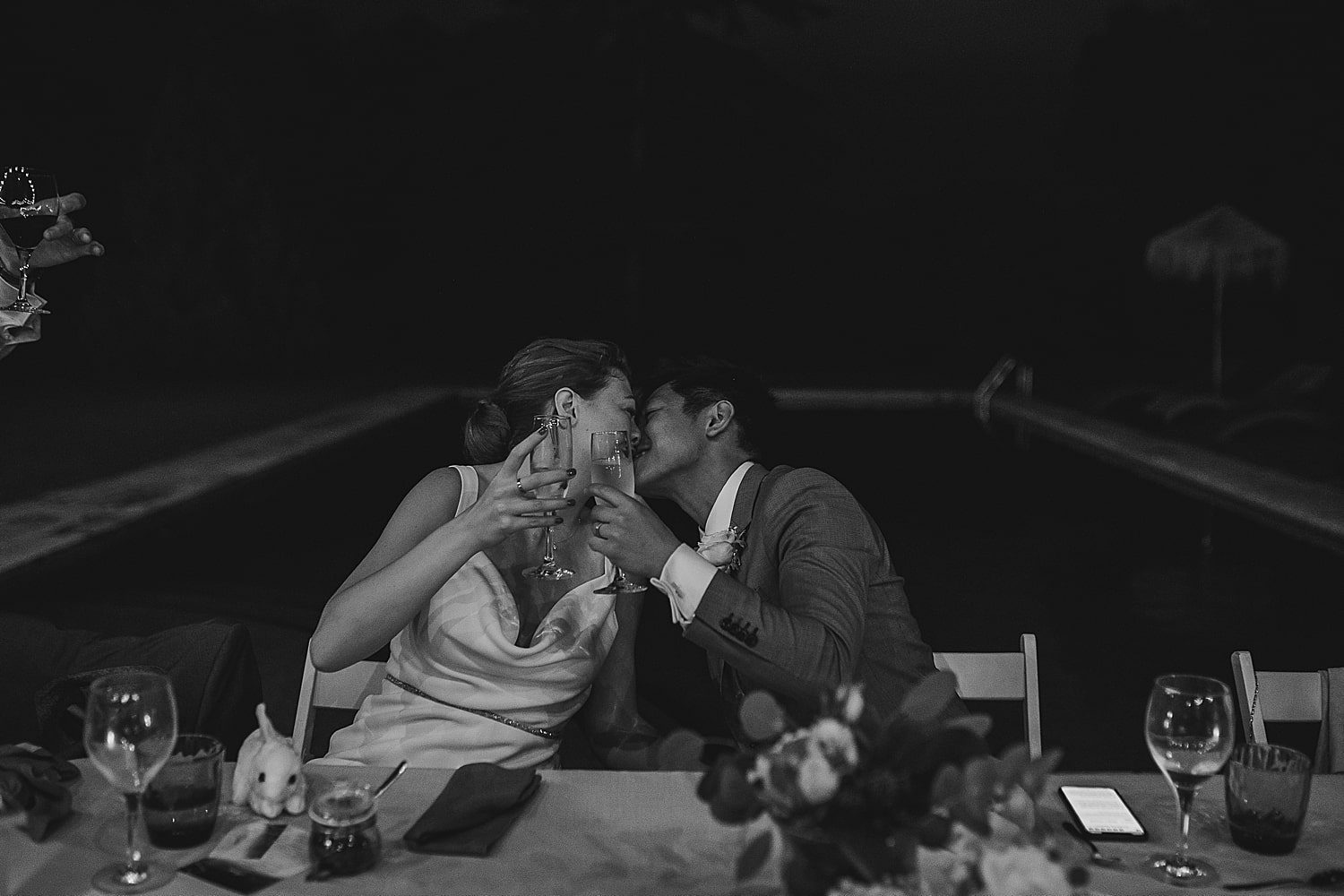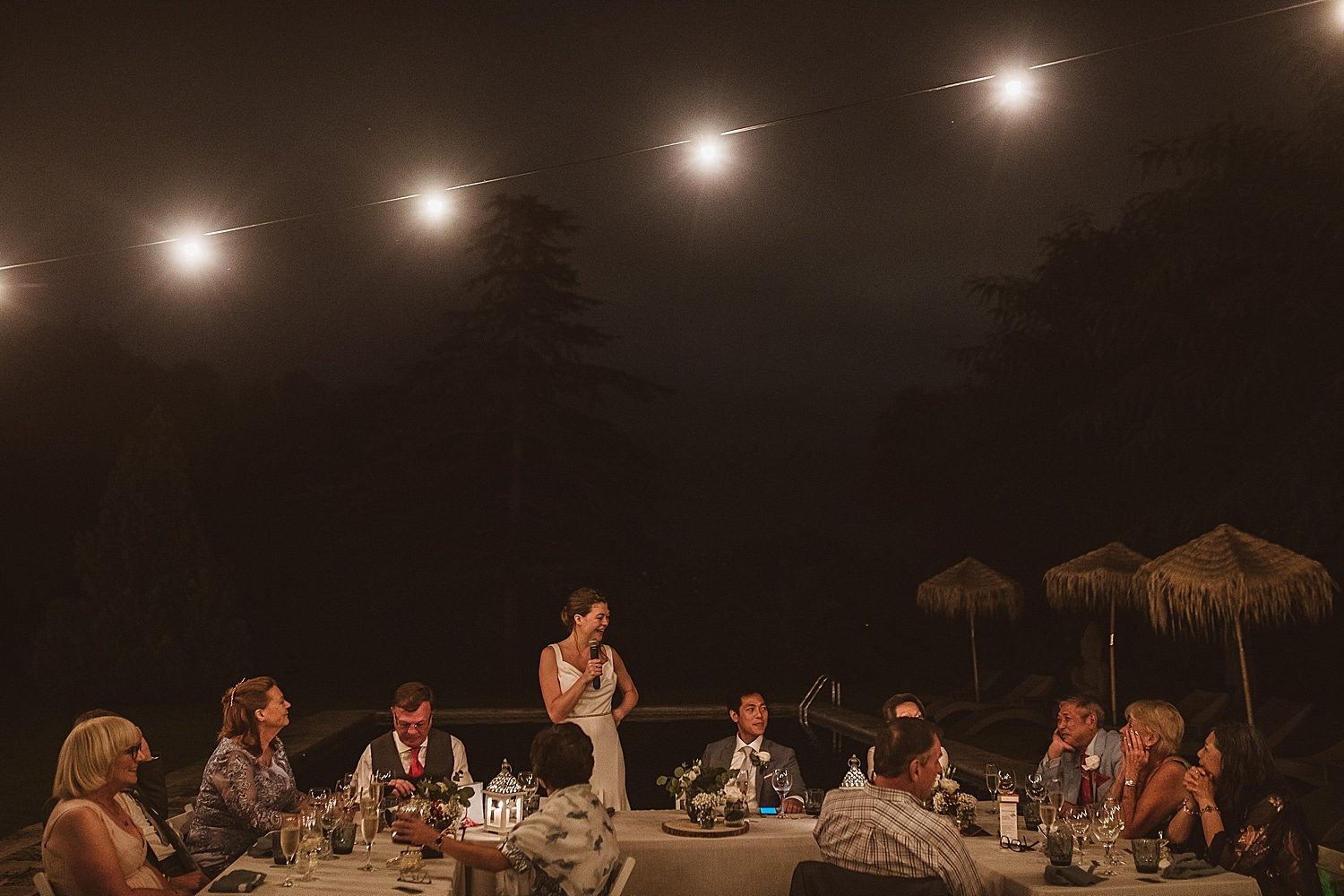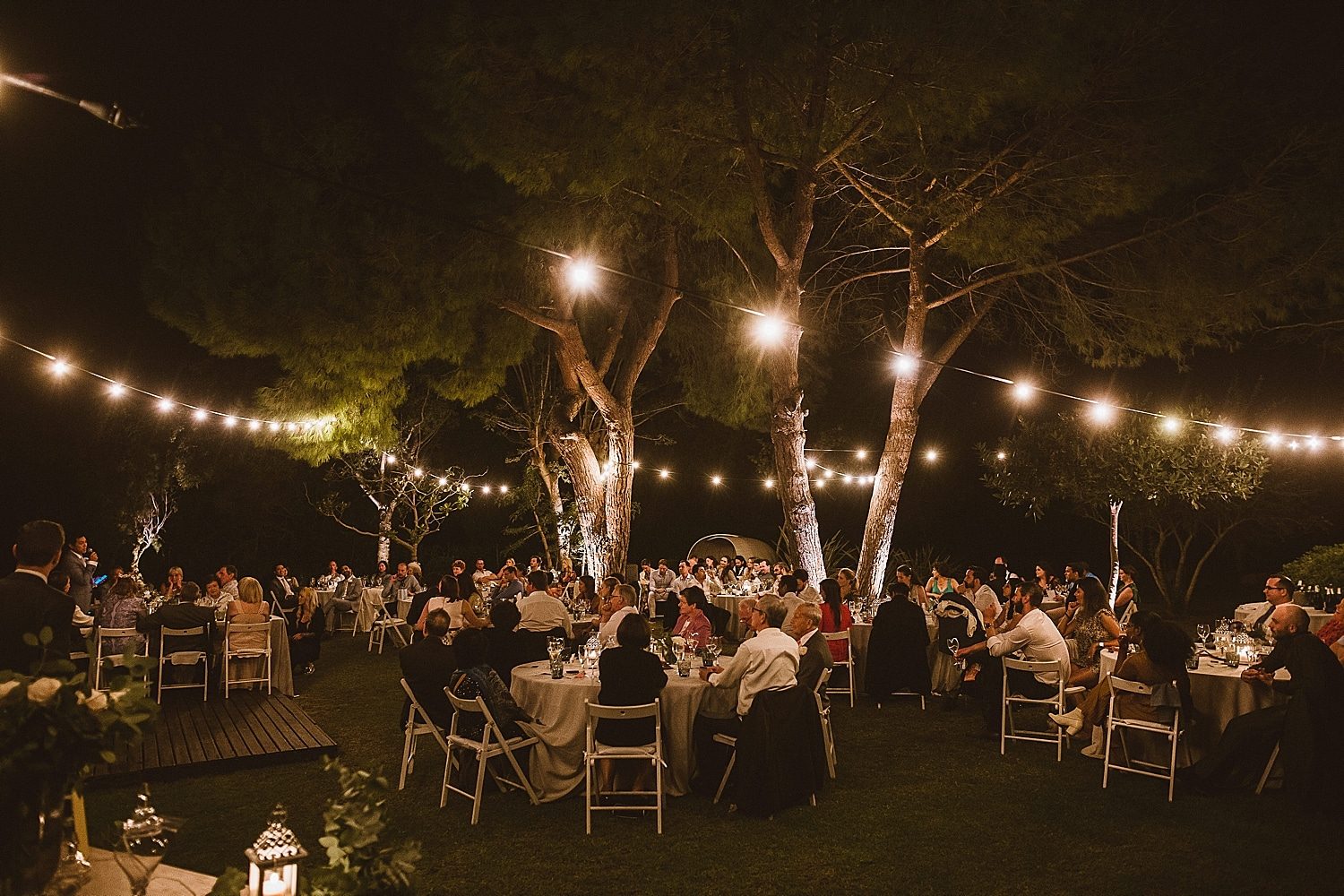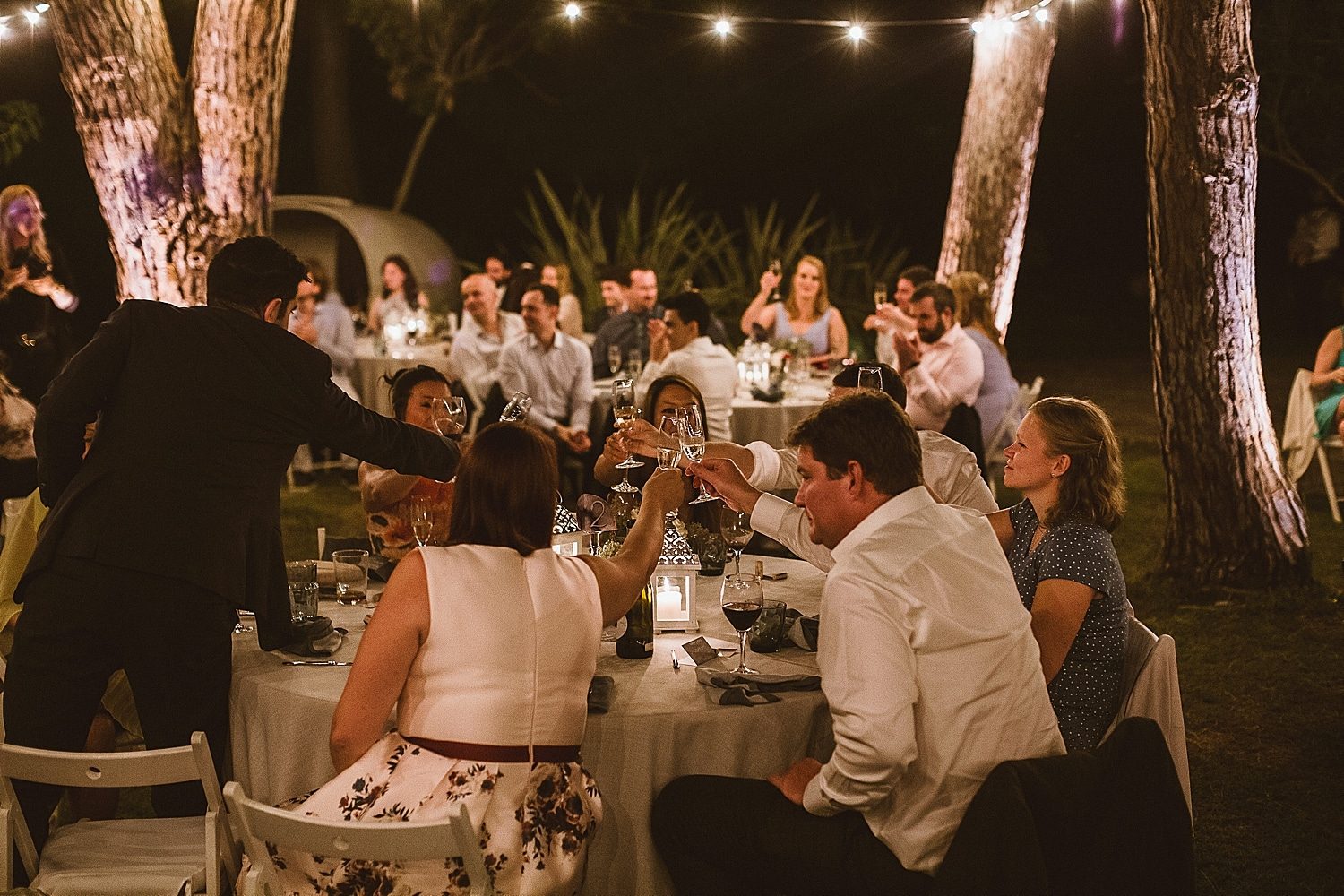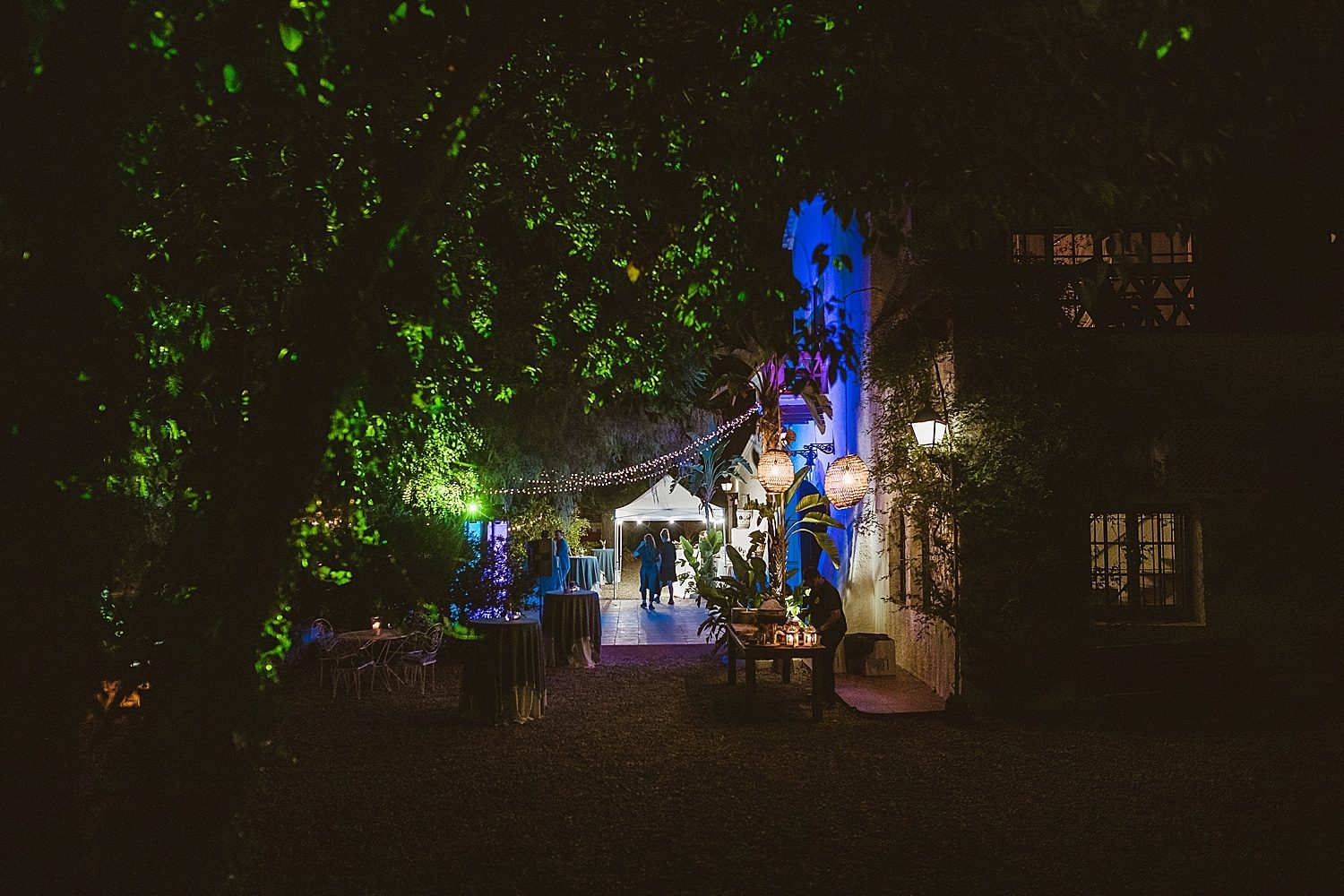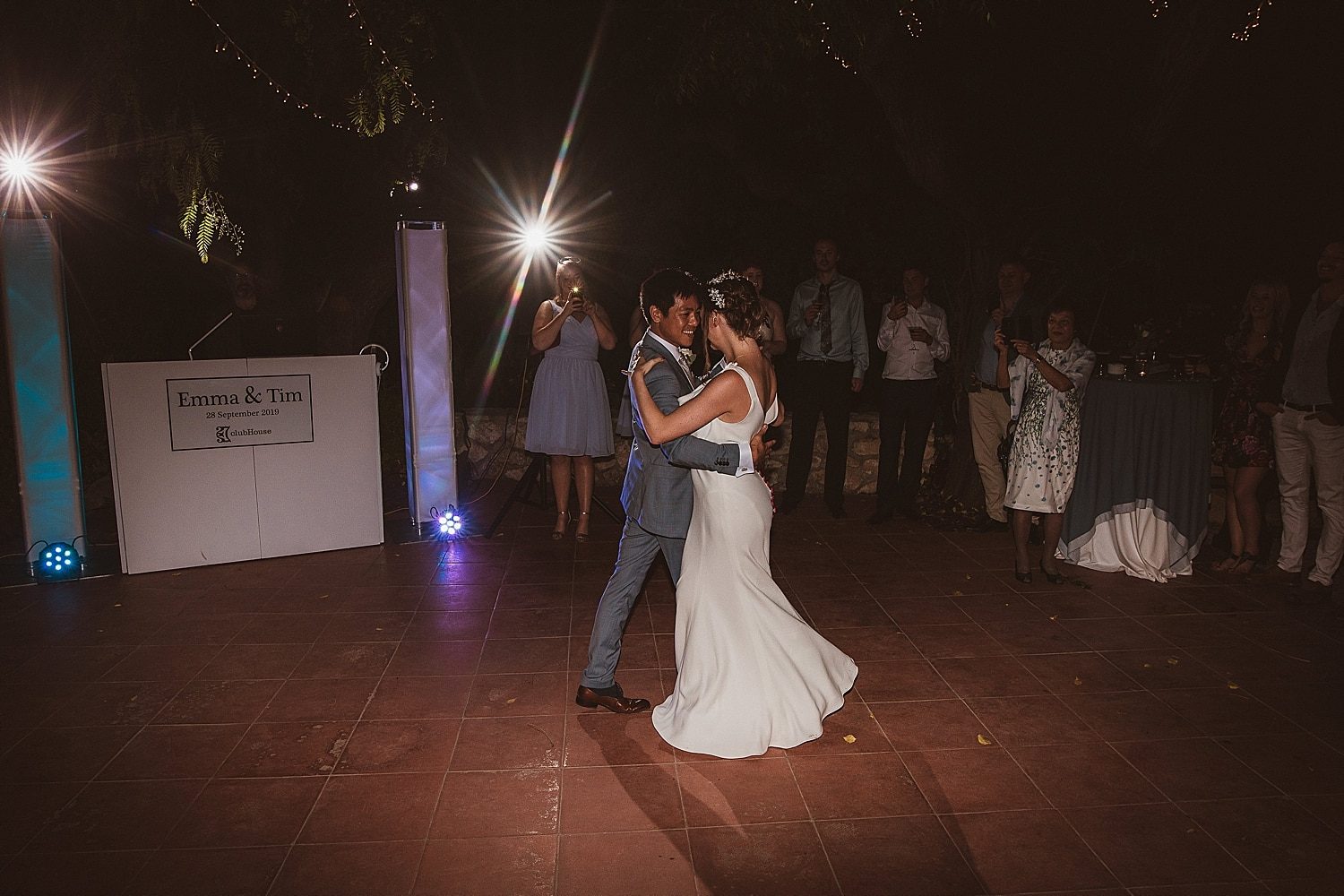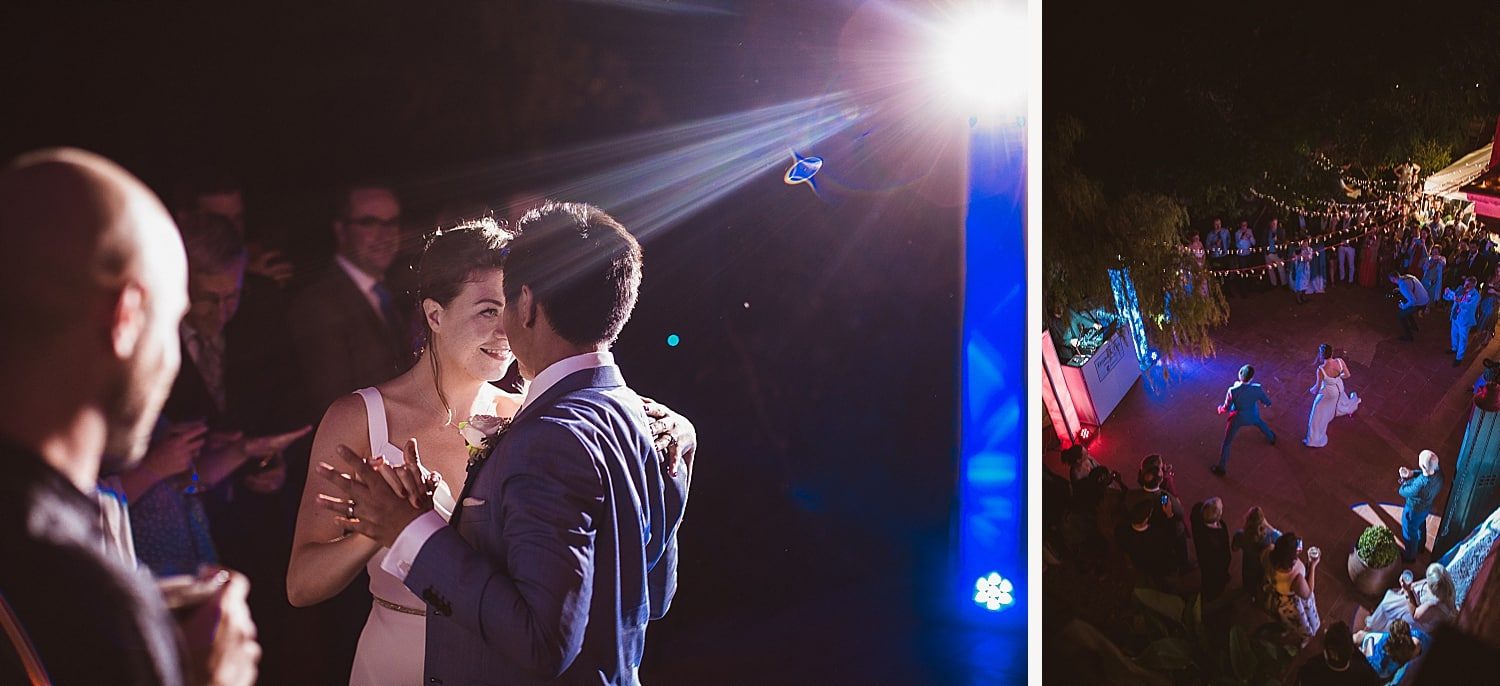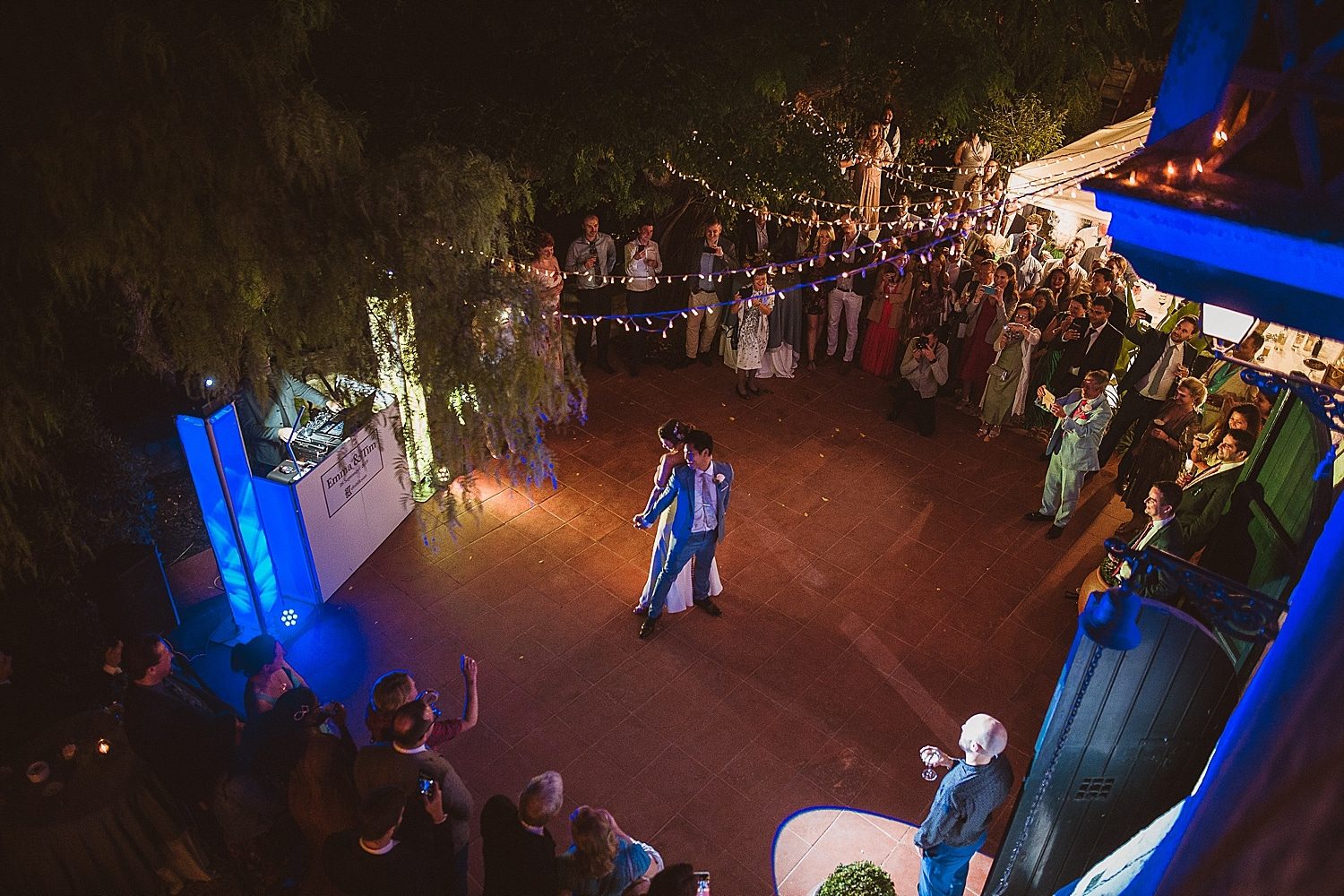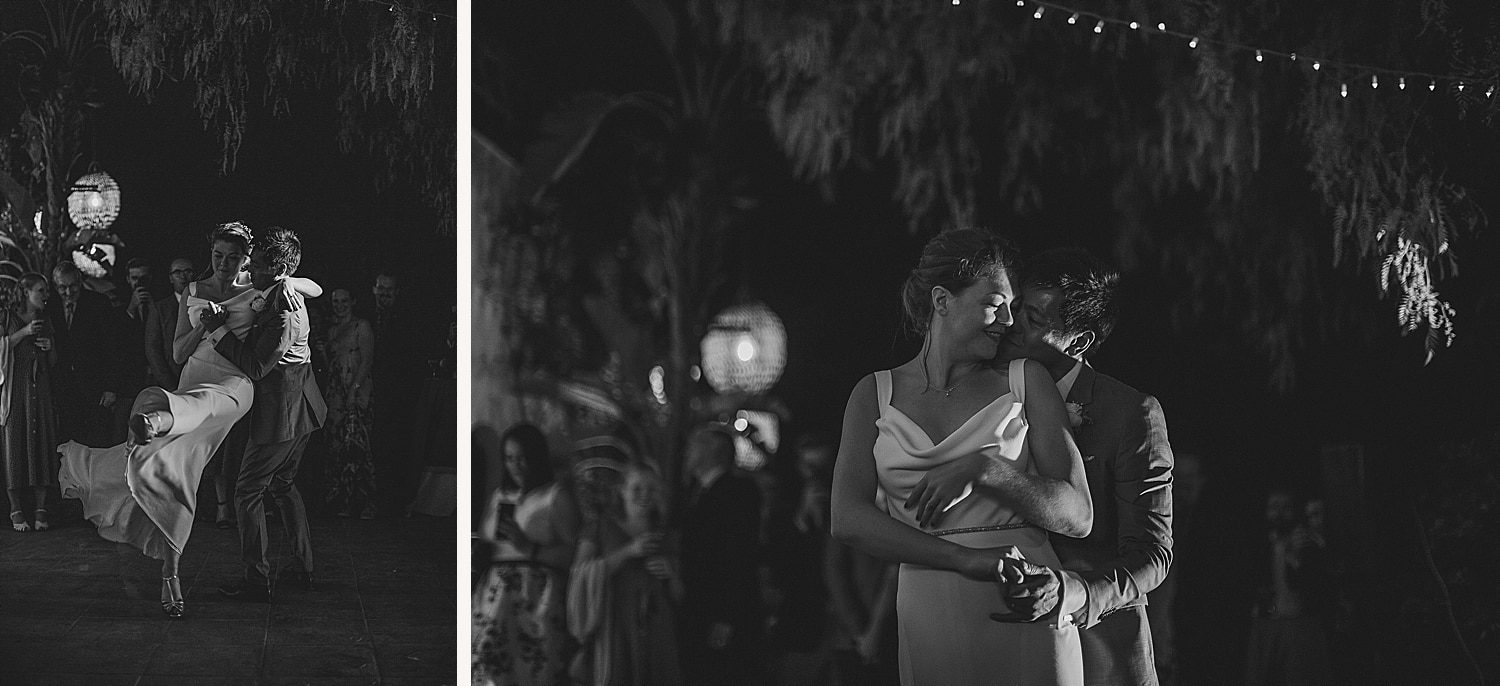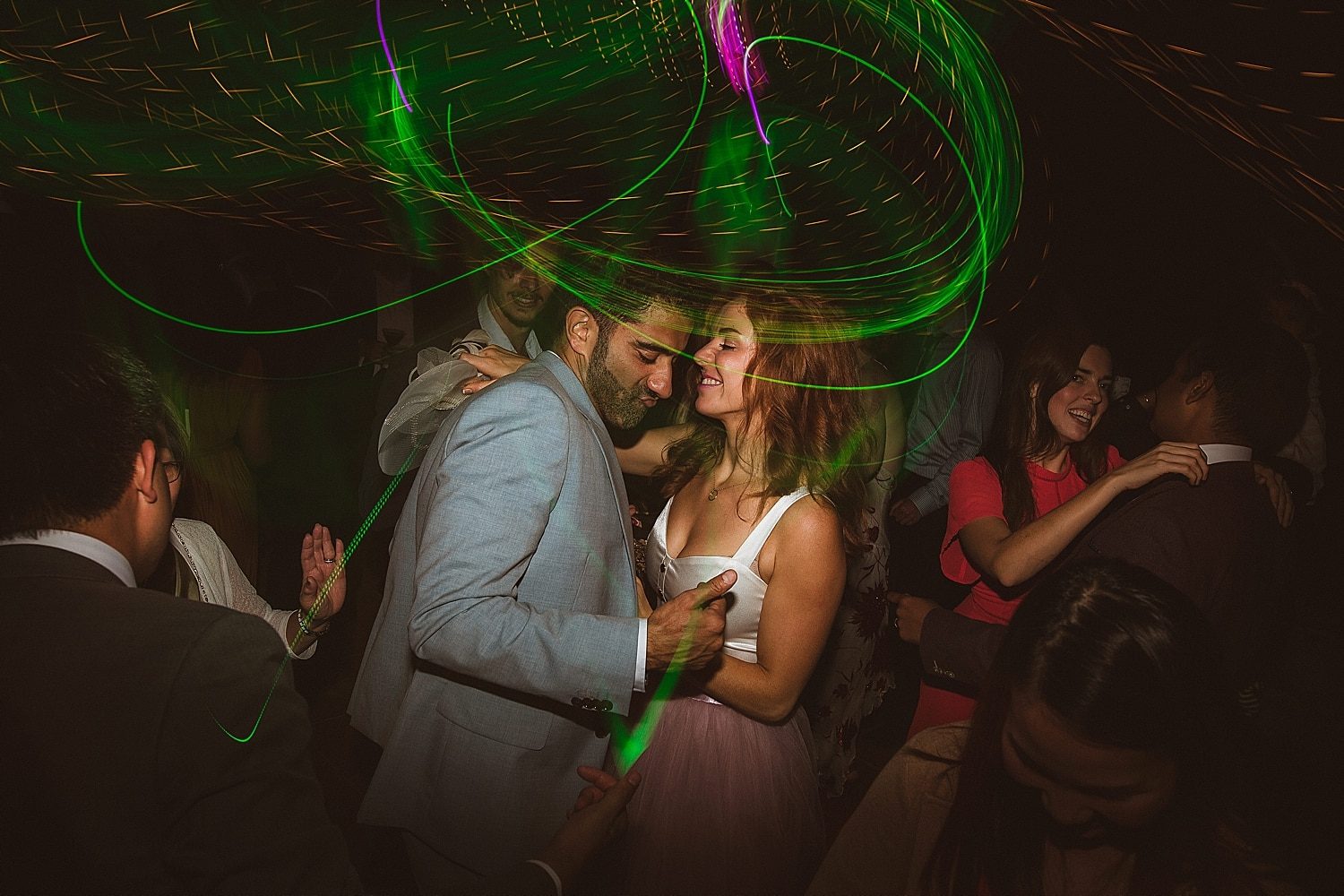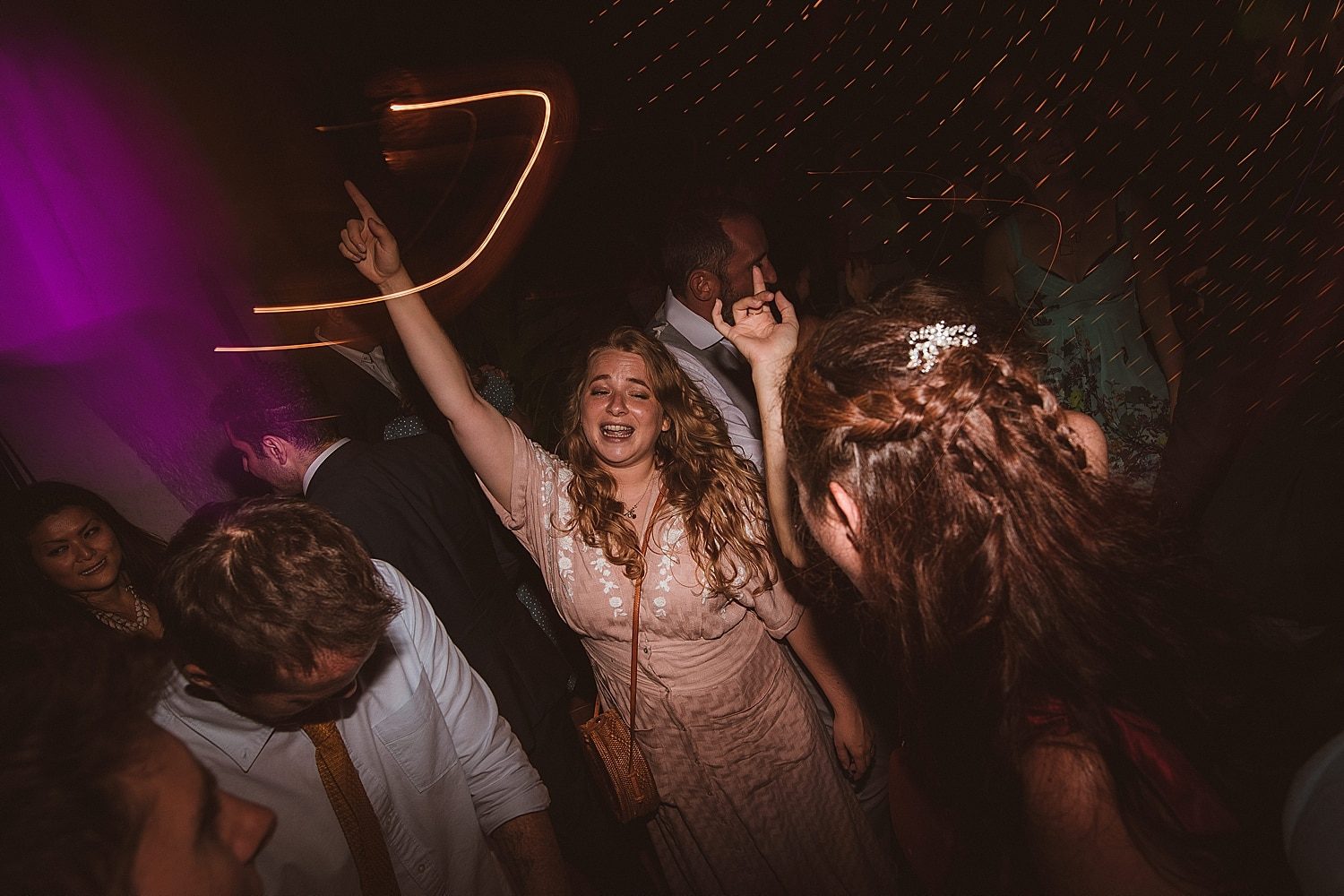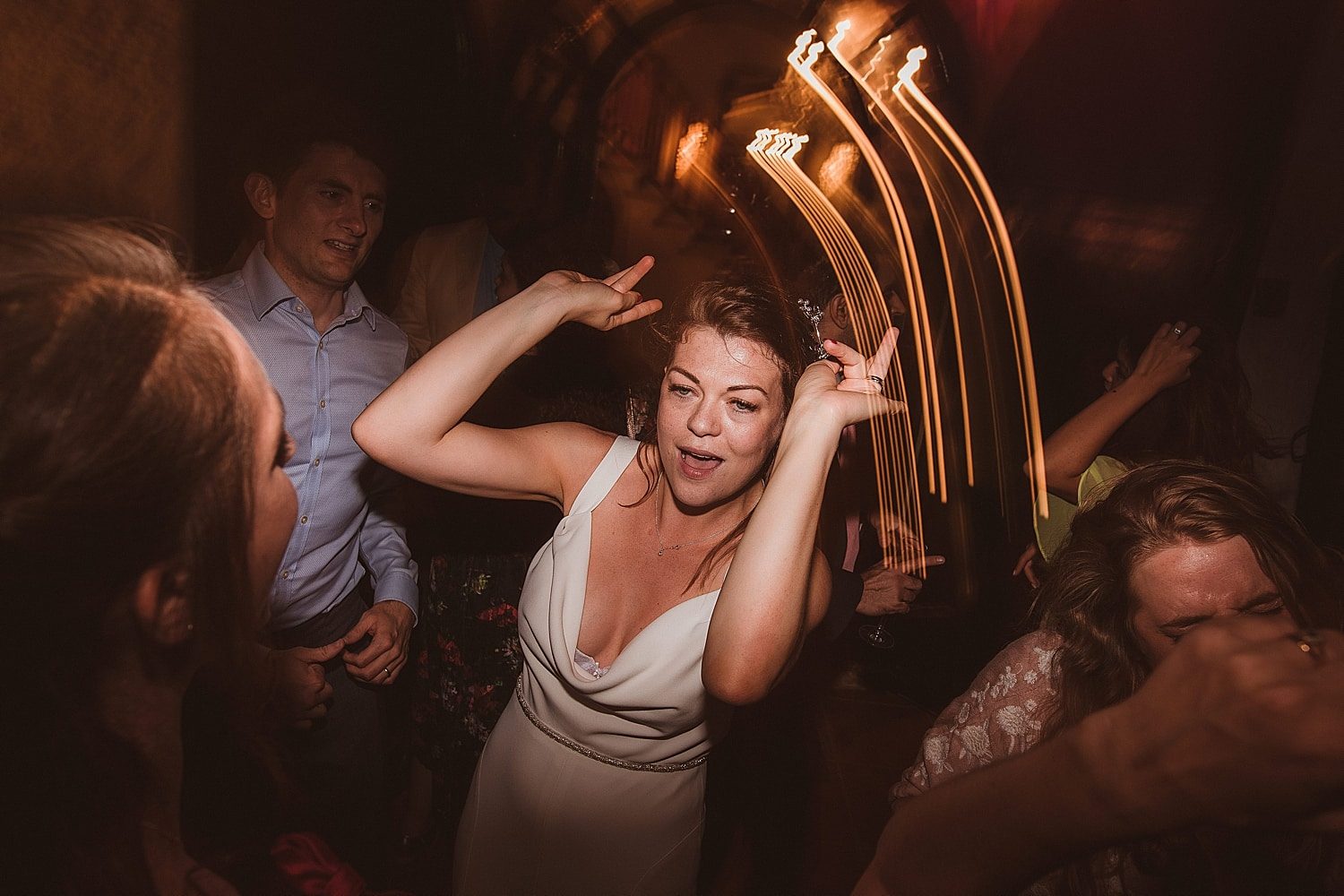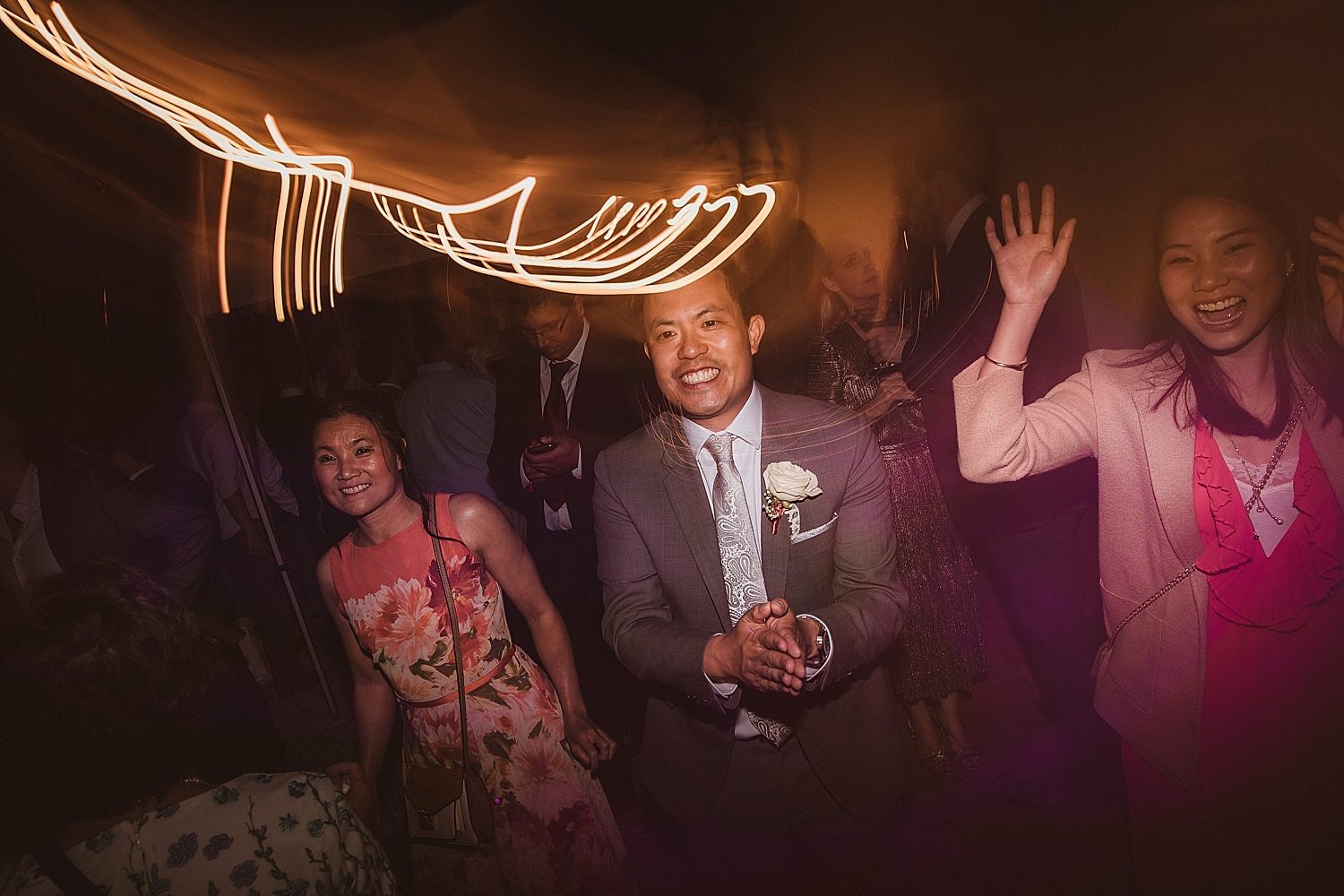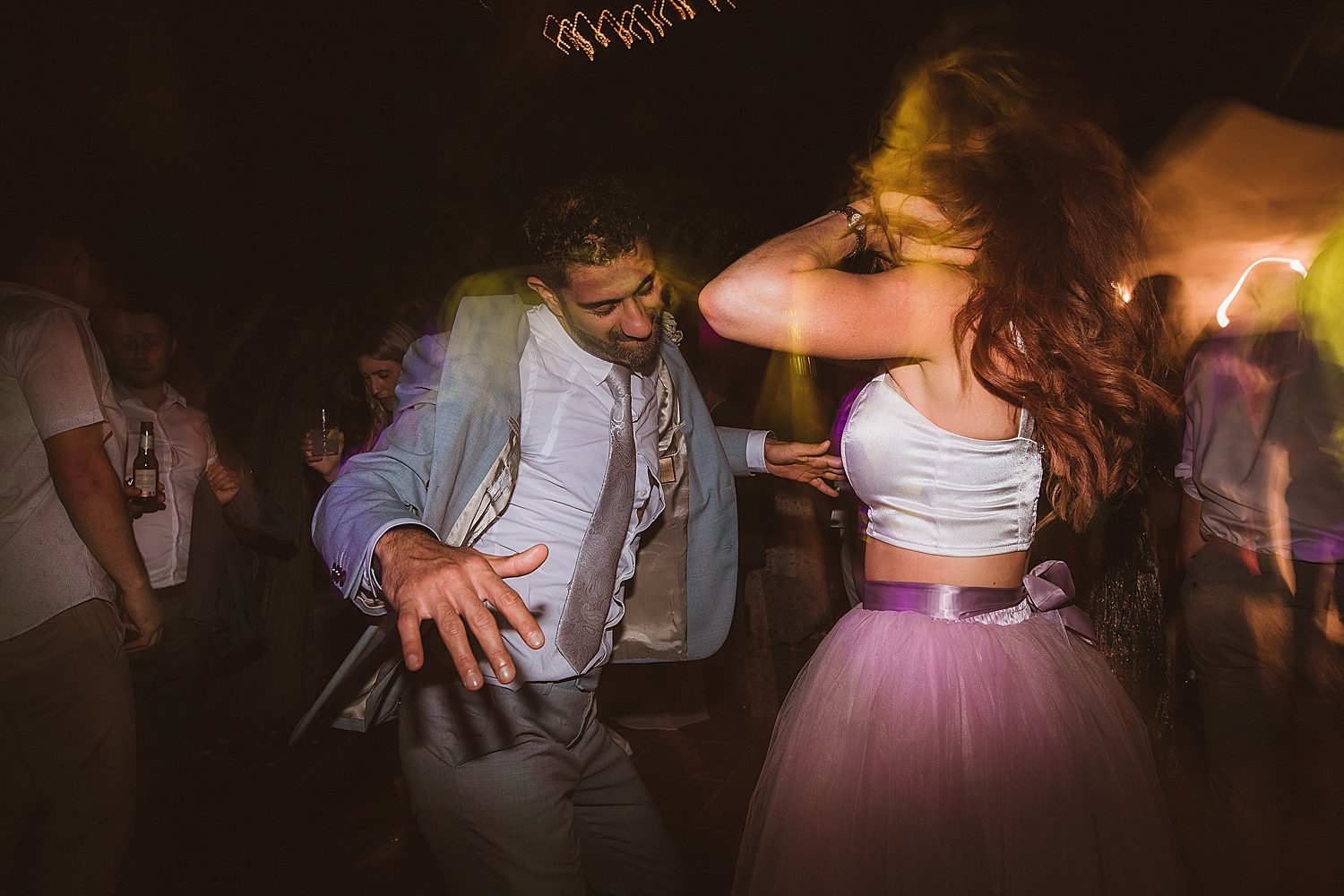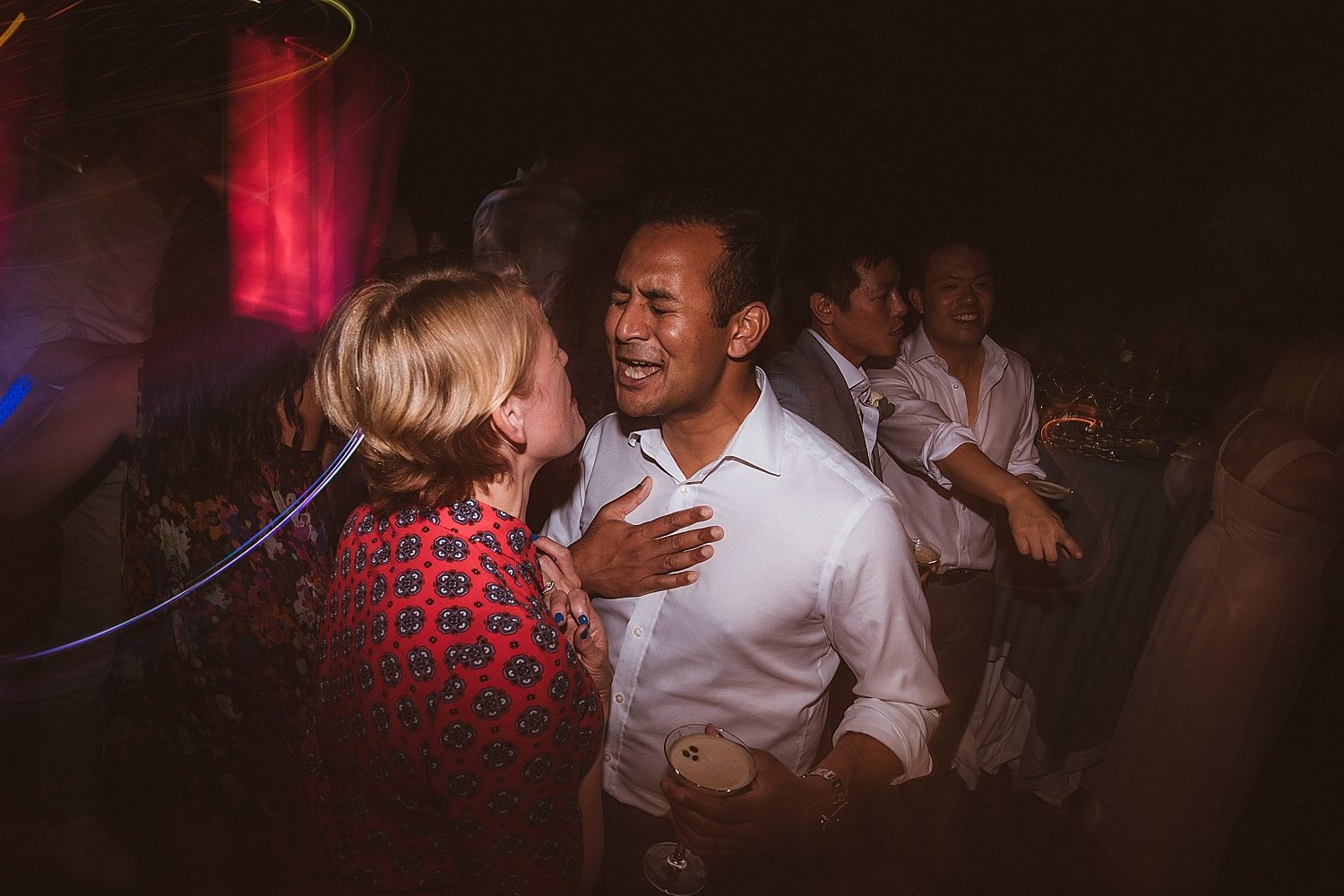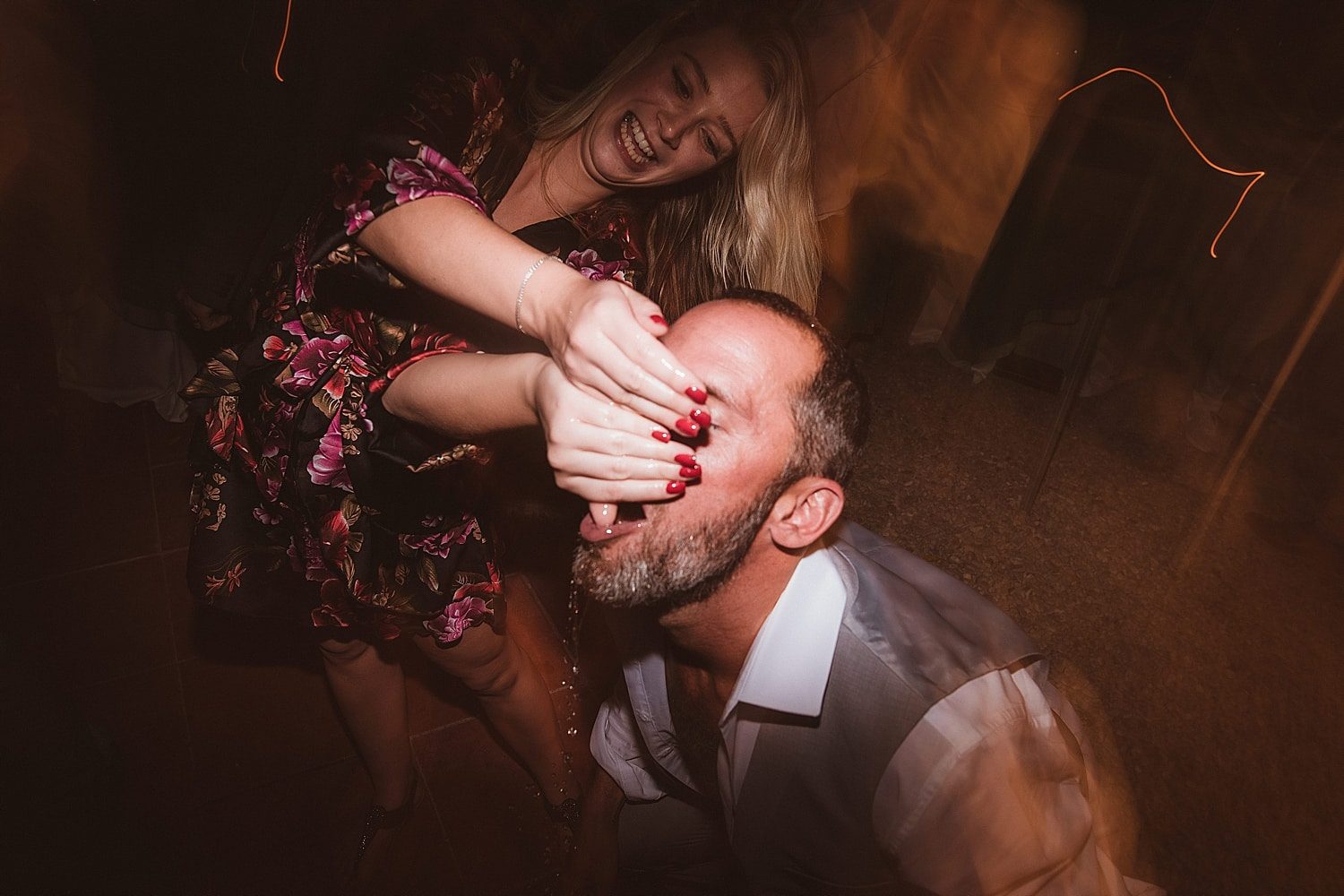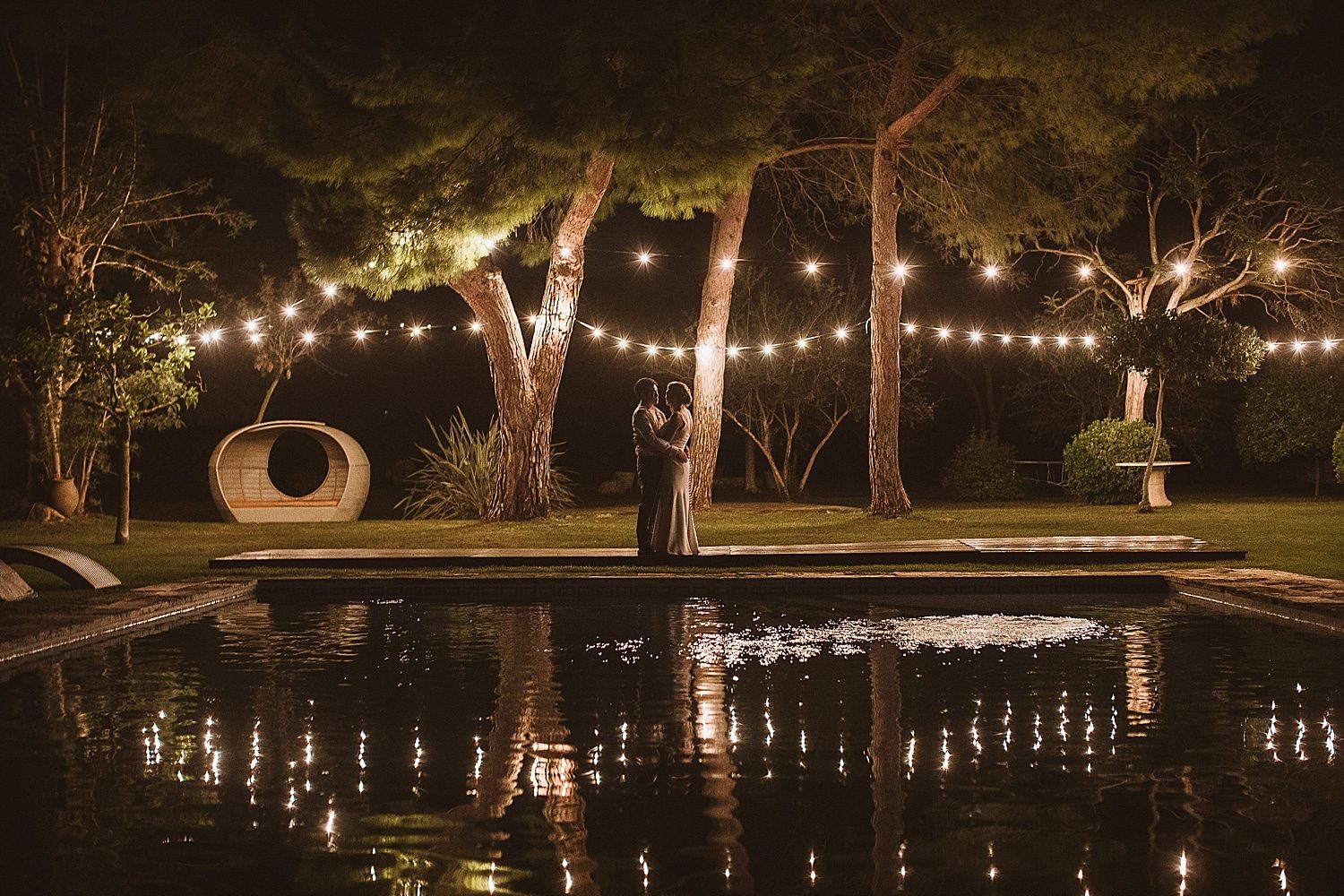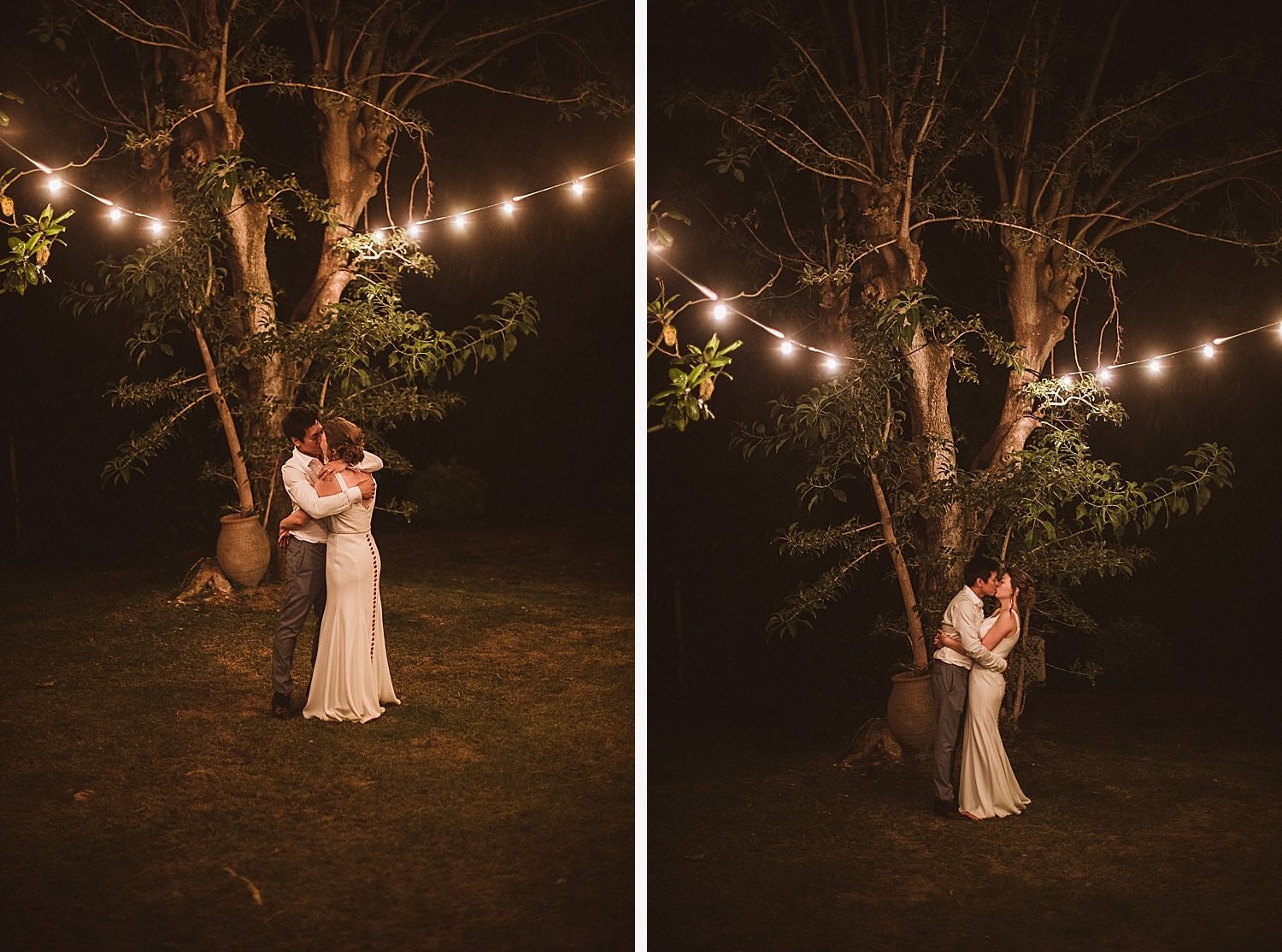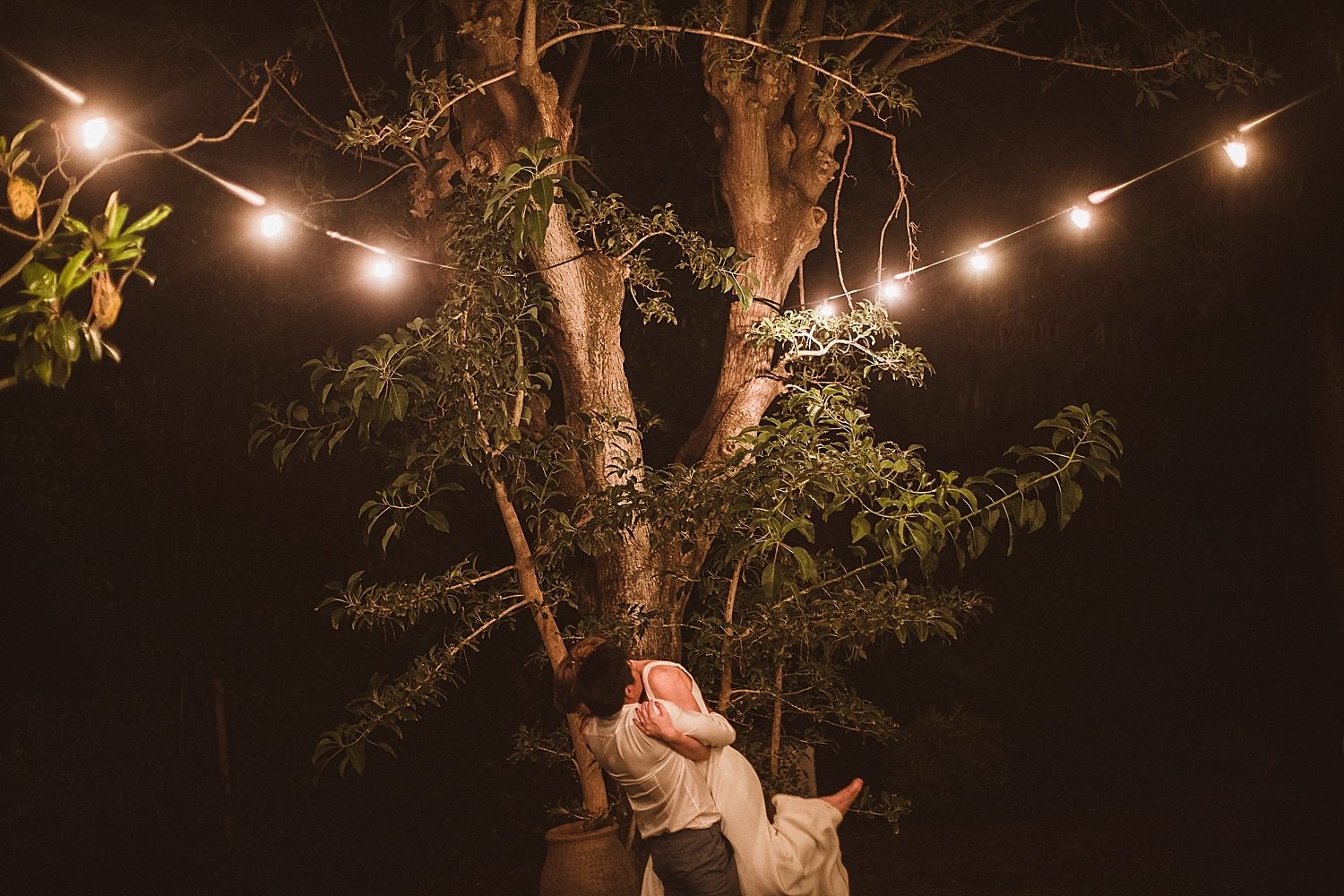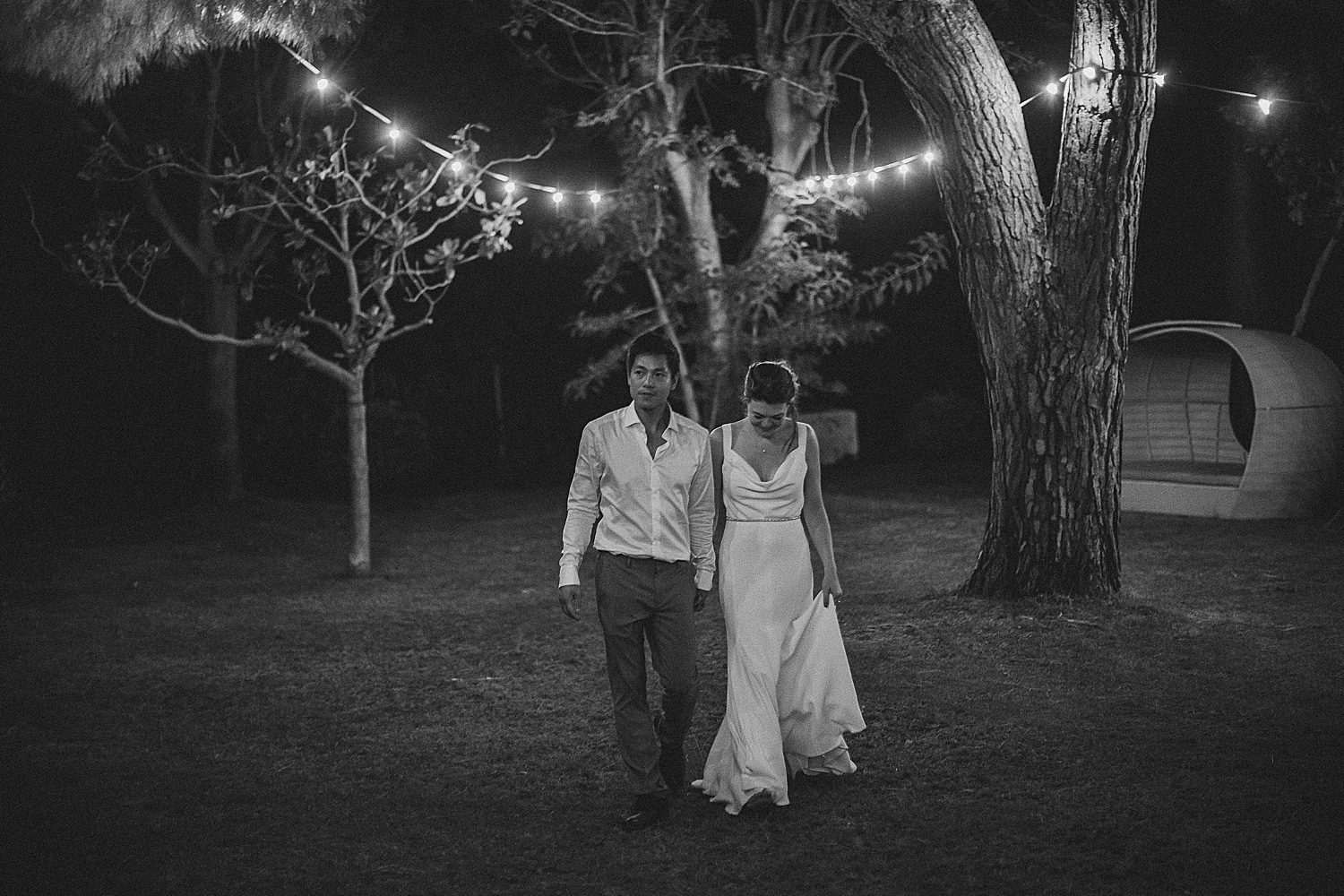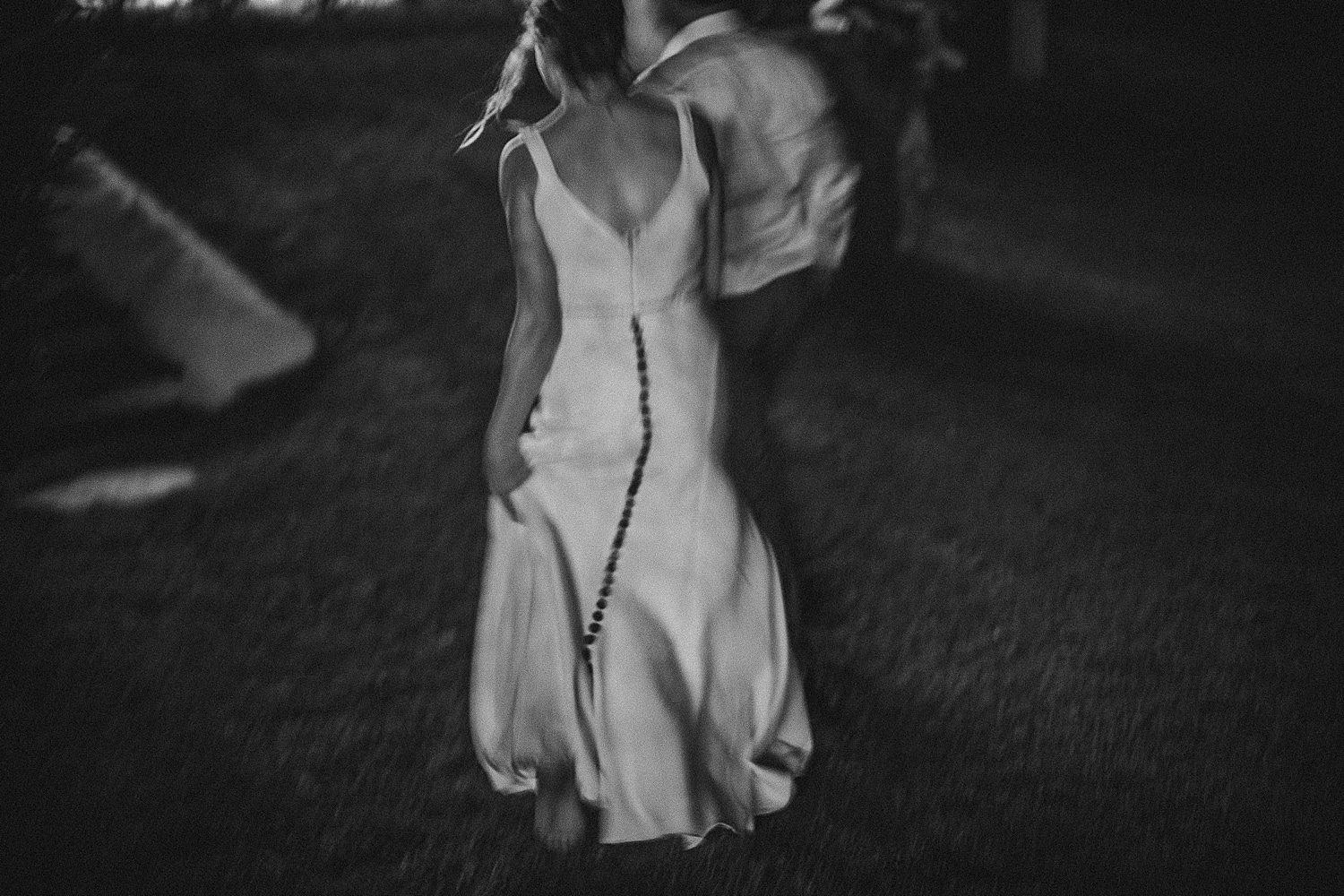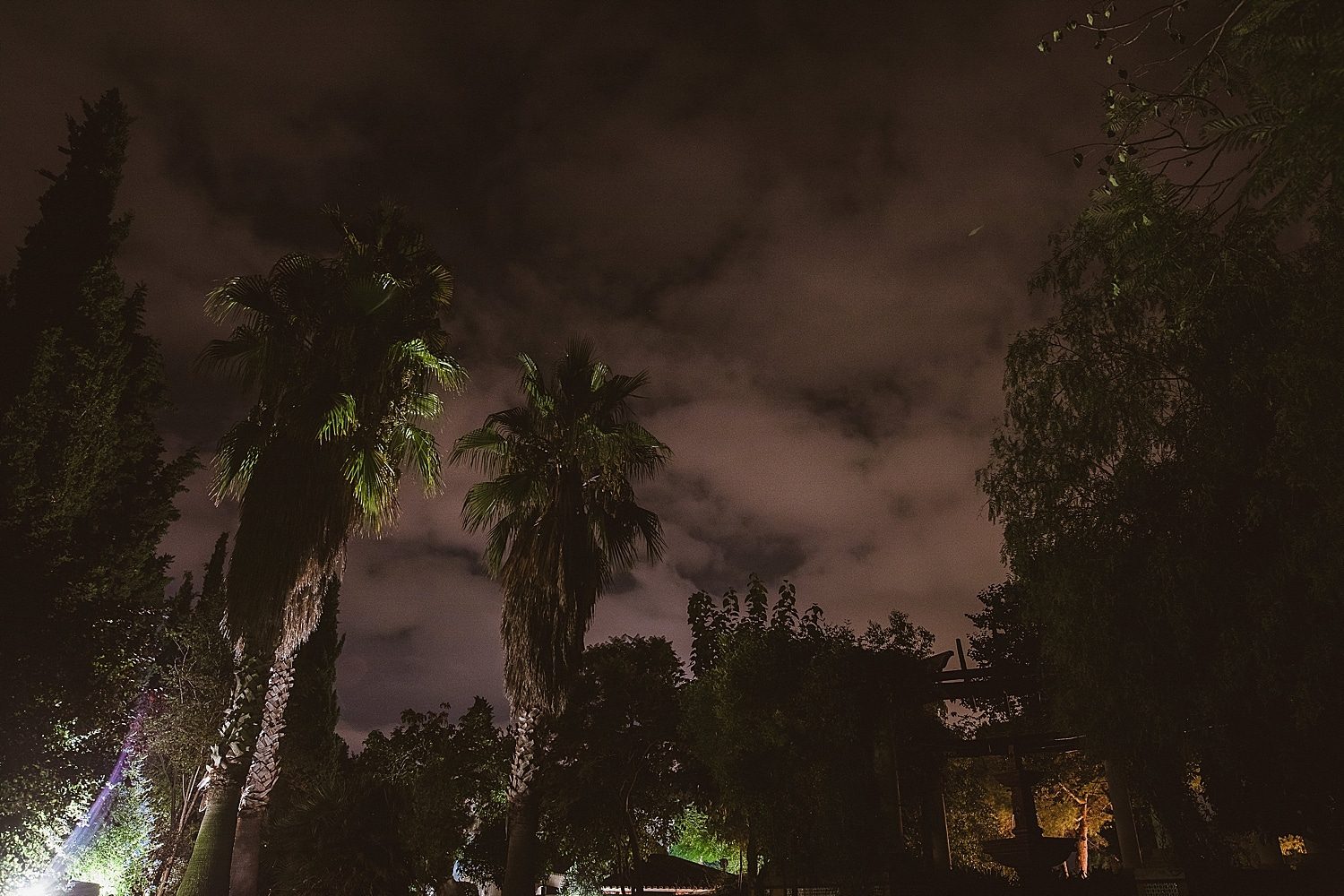 Venue: Masia Can Parès Shoes: Rainbow Club
Much of this wedding was DIY, with Emma and her mum creating the beautiful flowers, table settings and decorations themselves. This created a really nice hand made but elegant feel to the day.
Planning a destination wedding? Travel is such a huge passion for us and getting to combine work and travel is always a treat. We'd love to hear from you and capture your story. Get in touch and we'll let you know our availability and current pricing. You can contact us here to chat.