Wasing Park Wedding – Joanna + Eoghan
We fell in love with Joanna's enormous smile and Eoghan's hilarious sarcasm the moment we spoke to them on Skype. It was our first three-way video call as Eoghan was away on Exercise, and it was such a fun call that we could not wait to photograph their day. We were delighted that in person Joanna + Eoghan were everything we thought they would be; she the cheeky delightful Australian and he the upstanding and dry-witted English gentleman. They were deserving of a fairytale wedding on those merits alone.
On the day itself the weather was threatening and squally. Of course Joanna barely flinched, although she did worry a little about her Aussie family, so used to sunnier climes, sitting outdoors during the ceremony. I didn't know what to expect from her dress, so when she revealed a floral printed Alan Hannah gown I was beside myself.
Almost as soon as Joanna made it down the aisle, the heavens opened. And not a little – a LOT. Umbrellas popped up everywhere, Ash even ran to the aid of the Best Man who was giving a speech whilst being pelted with rain. My favourite memory though (documented below) is the family friend who, having chivalrously gifted his umbrella to somebody else, bore the elements with wonderful military stoicism. It should have been a disaster, but as Eoghan and Joanna walked down the aisle under an umbrella as a married couple, I couldn't help but think how quintessentially English it all was.
To grown up little girls everywhere – this wedding contains a Groom dressed just like Prince Charming, and a Bride worthy of Cinderella's glass slippers (not that she would want them, she would probably prefer a pair of Birks….!) — you'll be needing your hanky.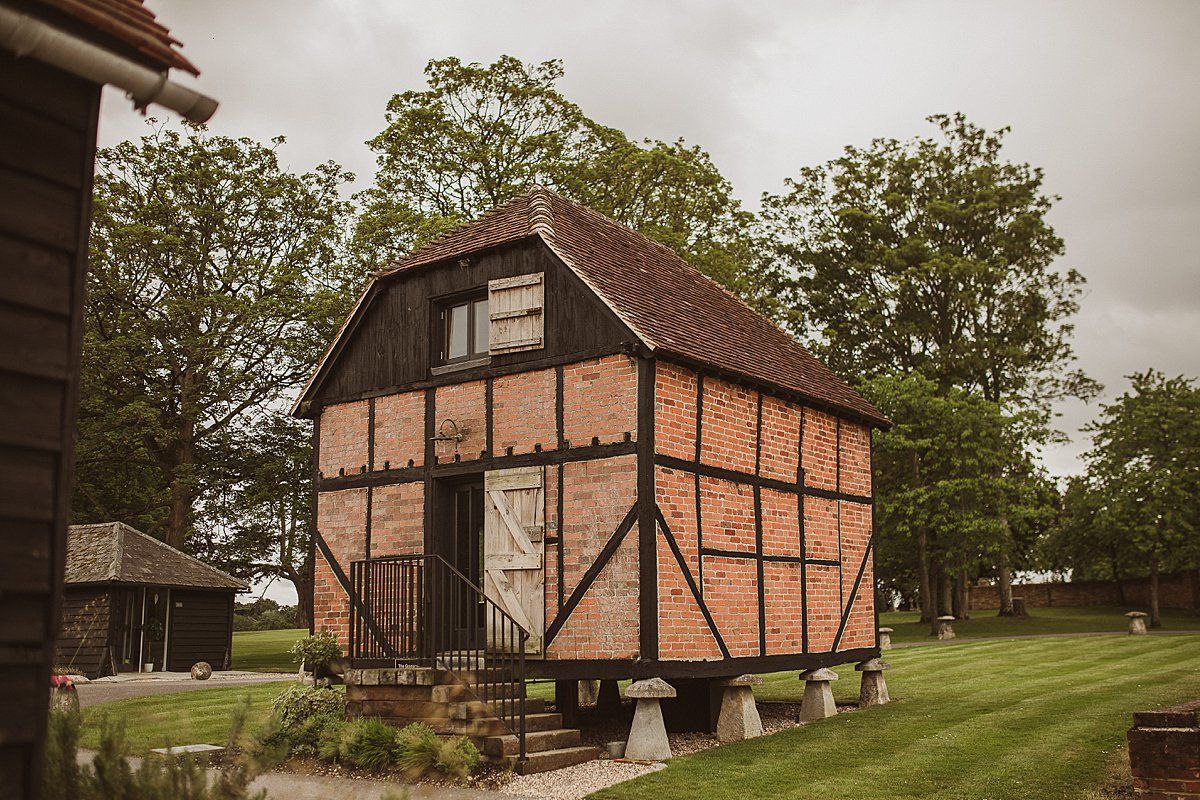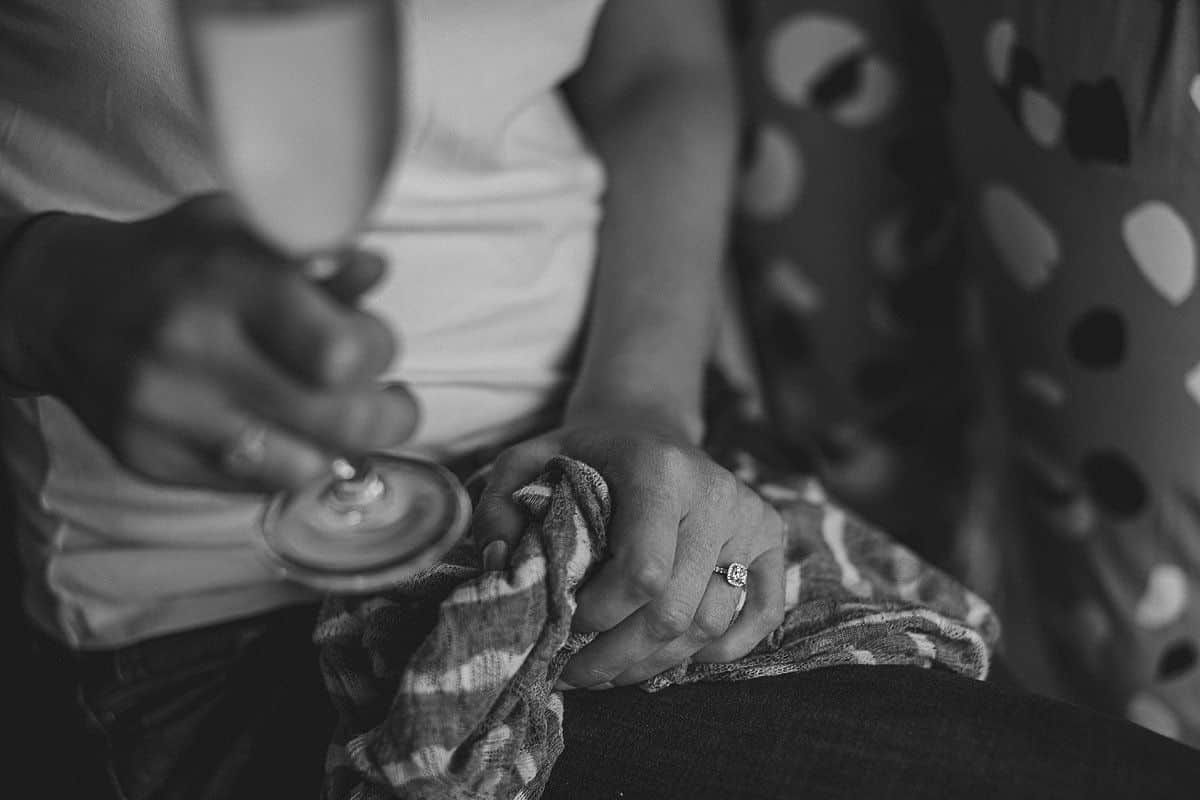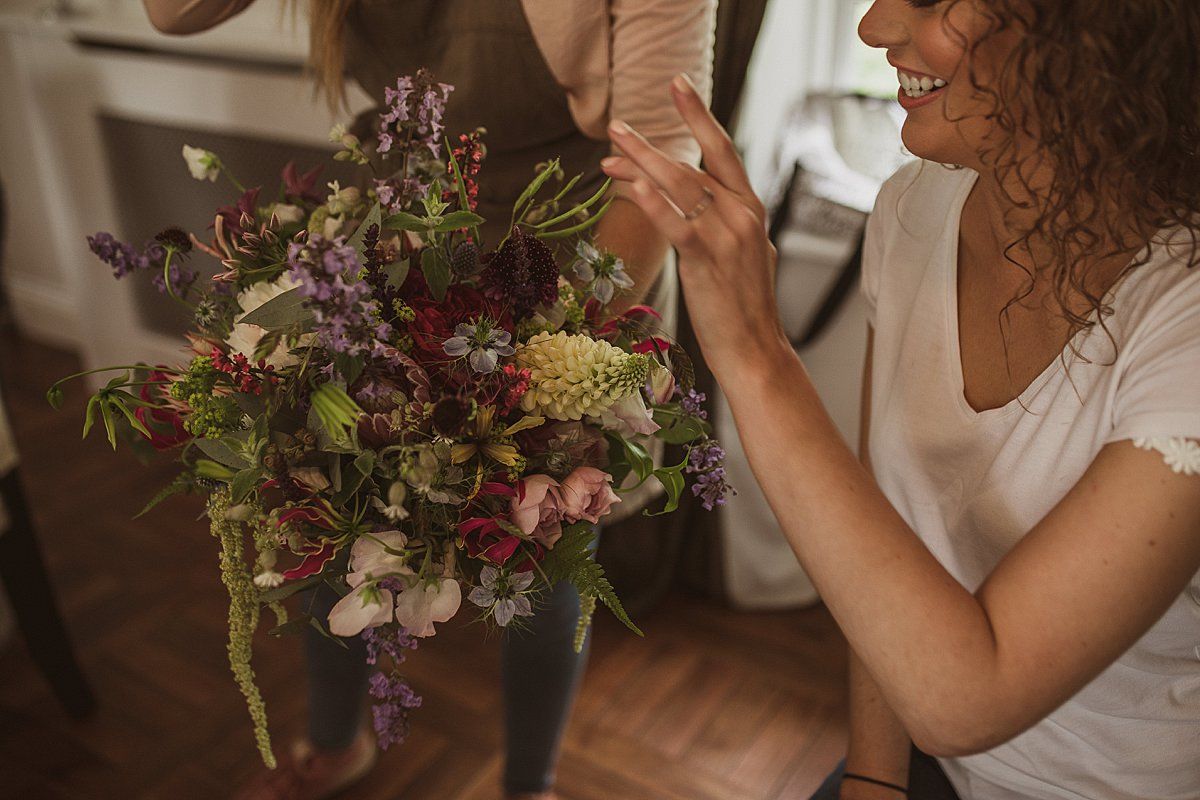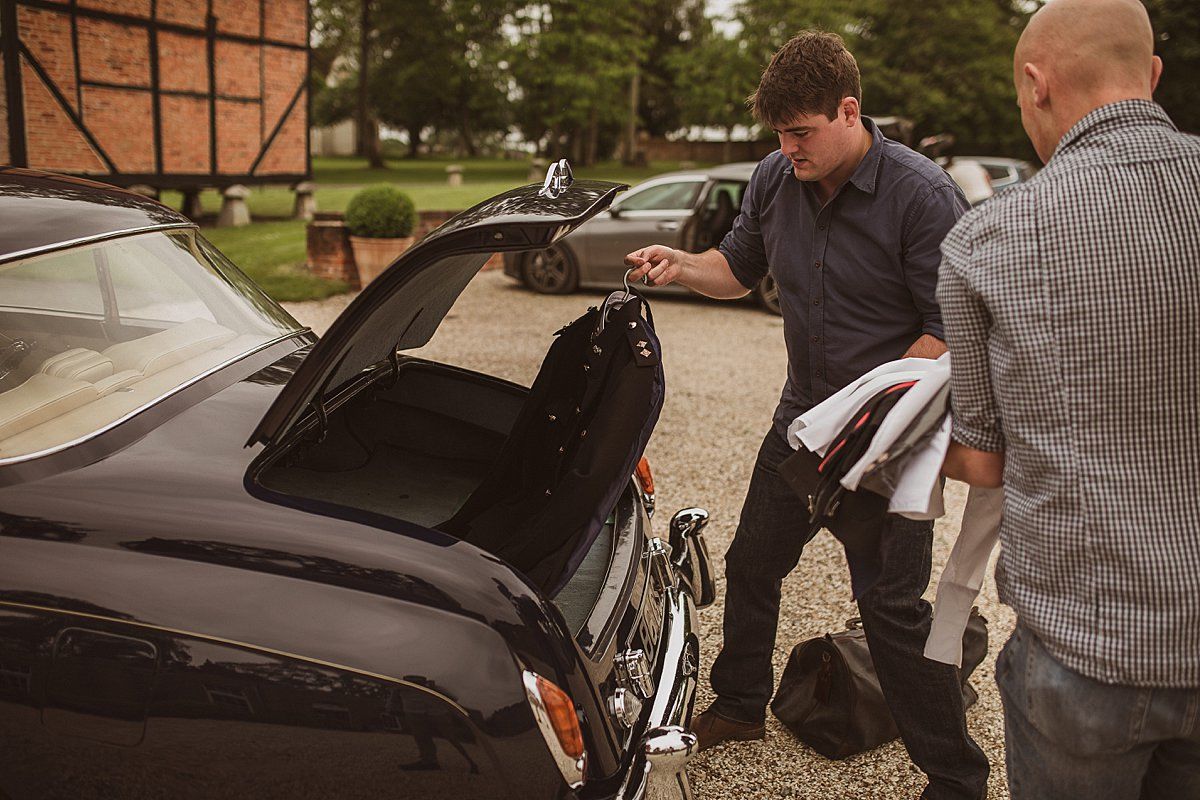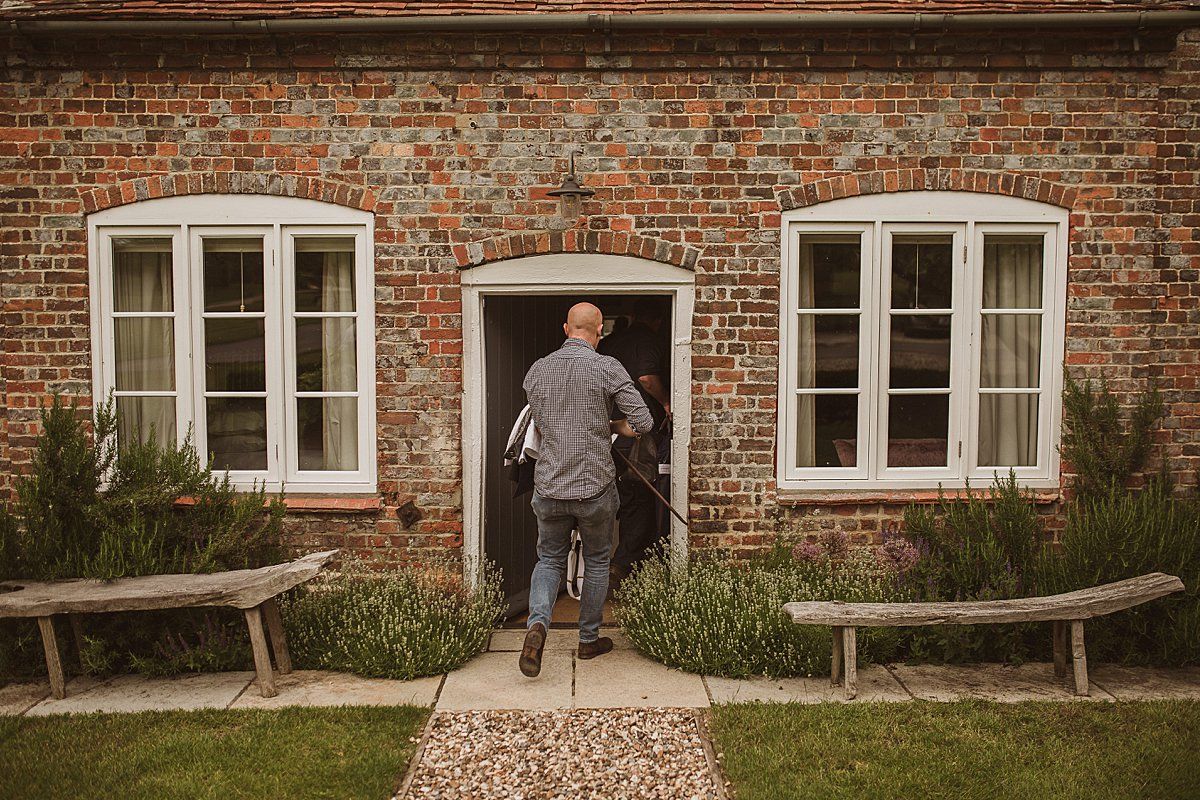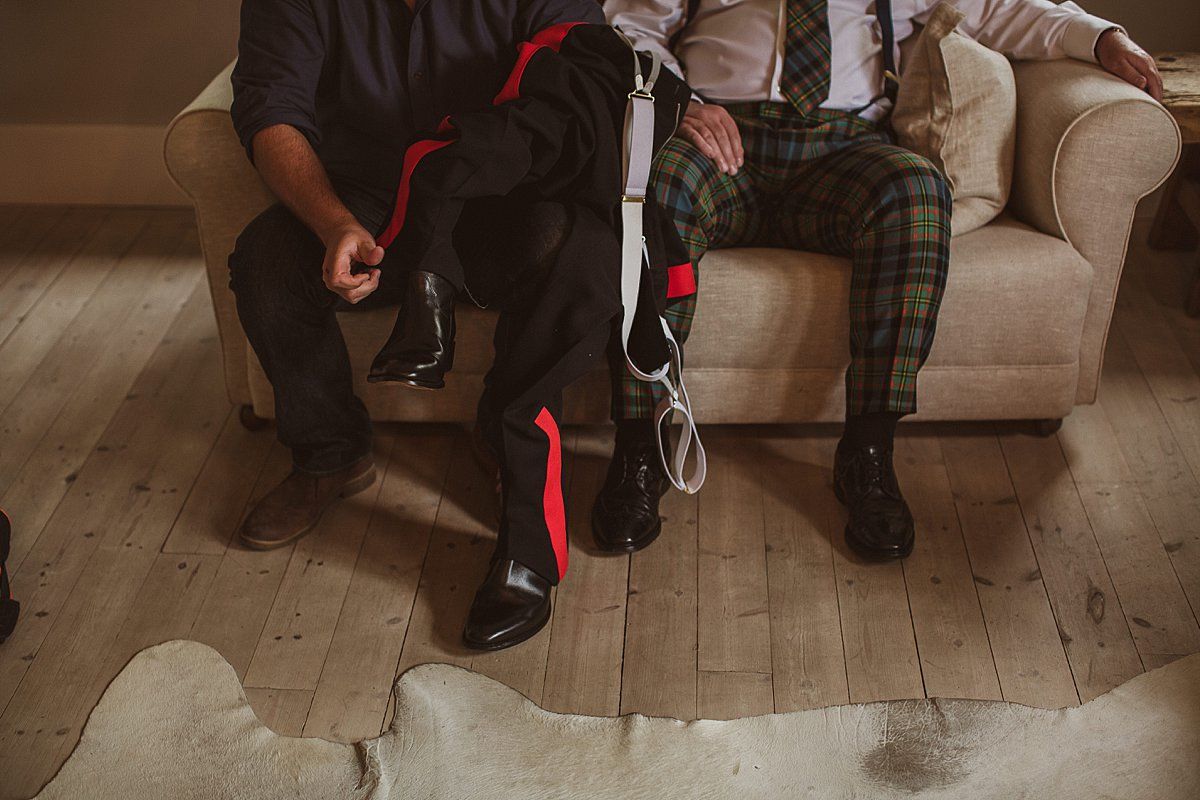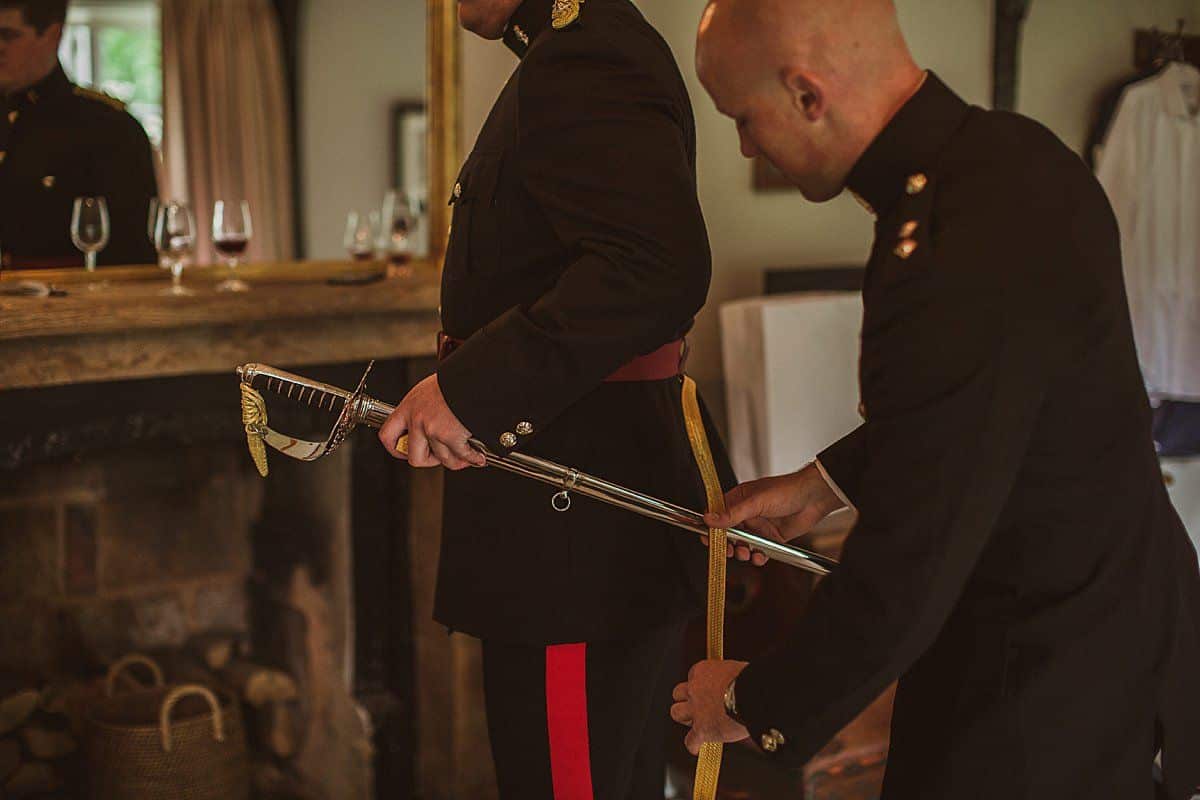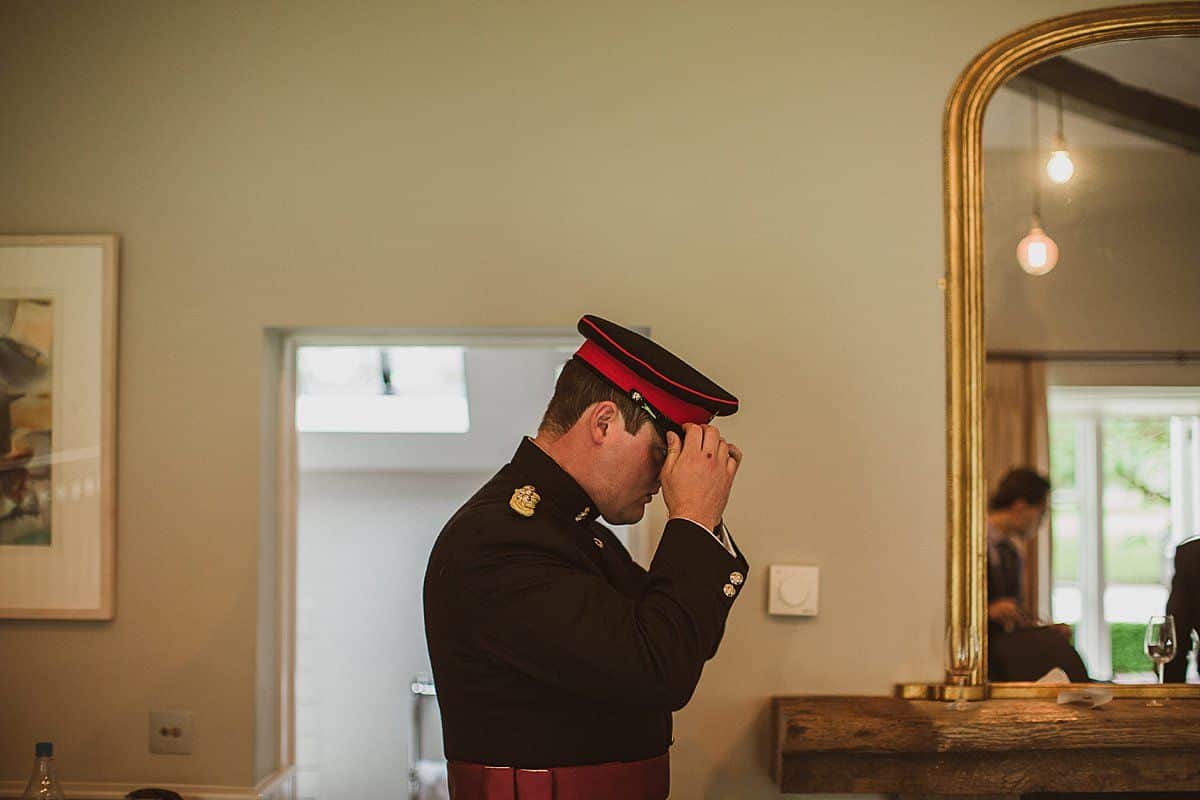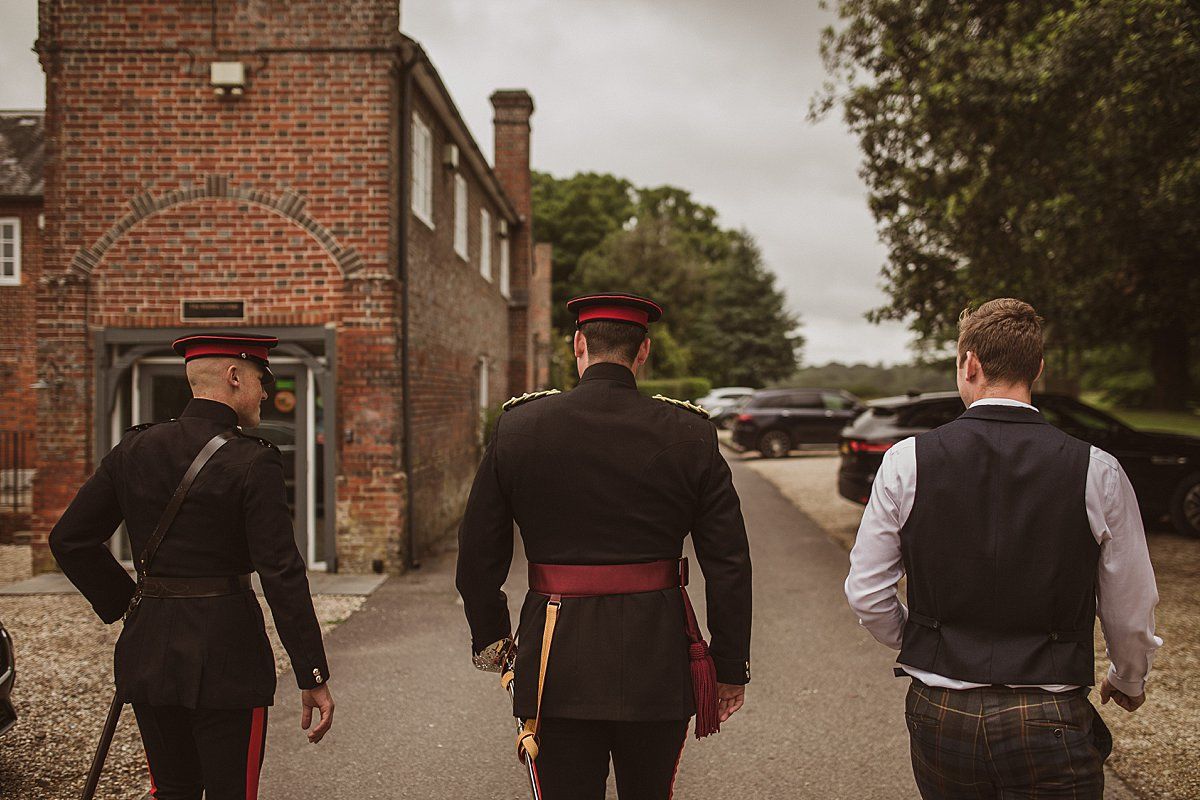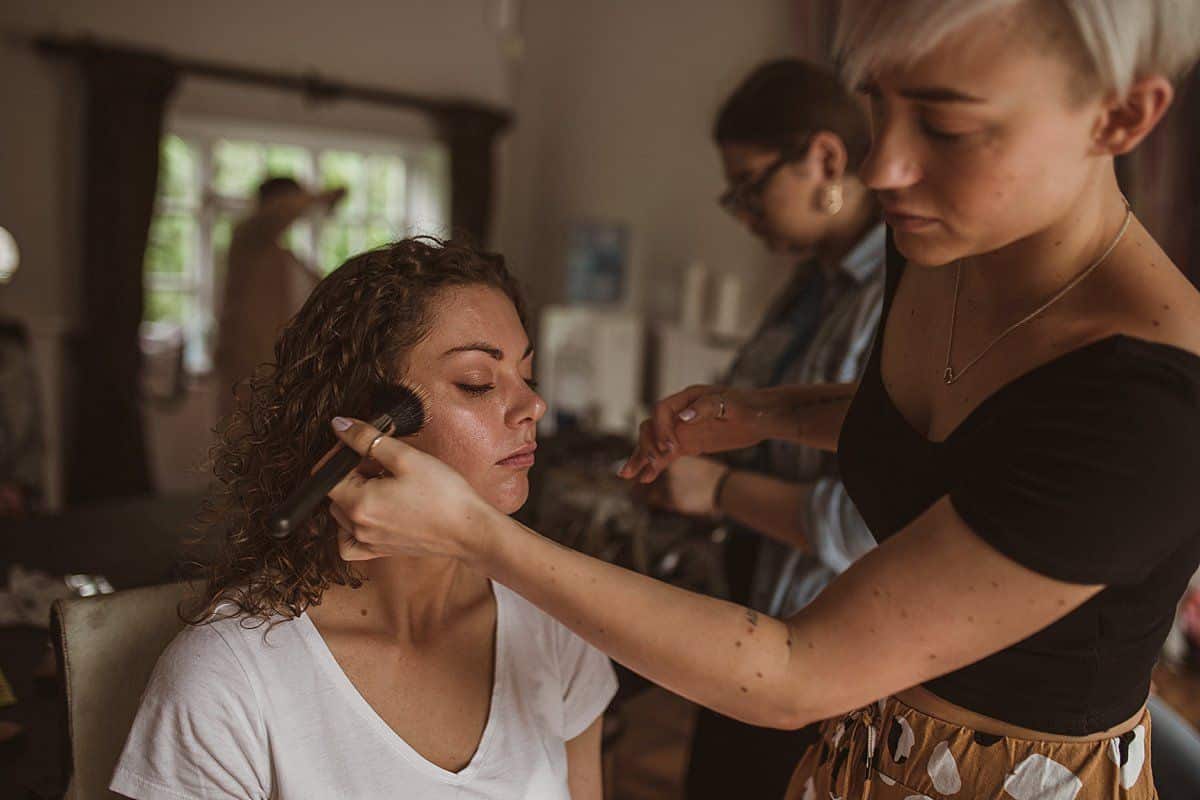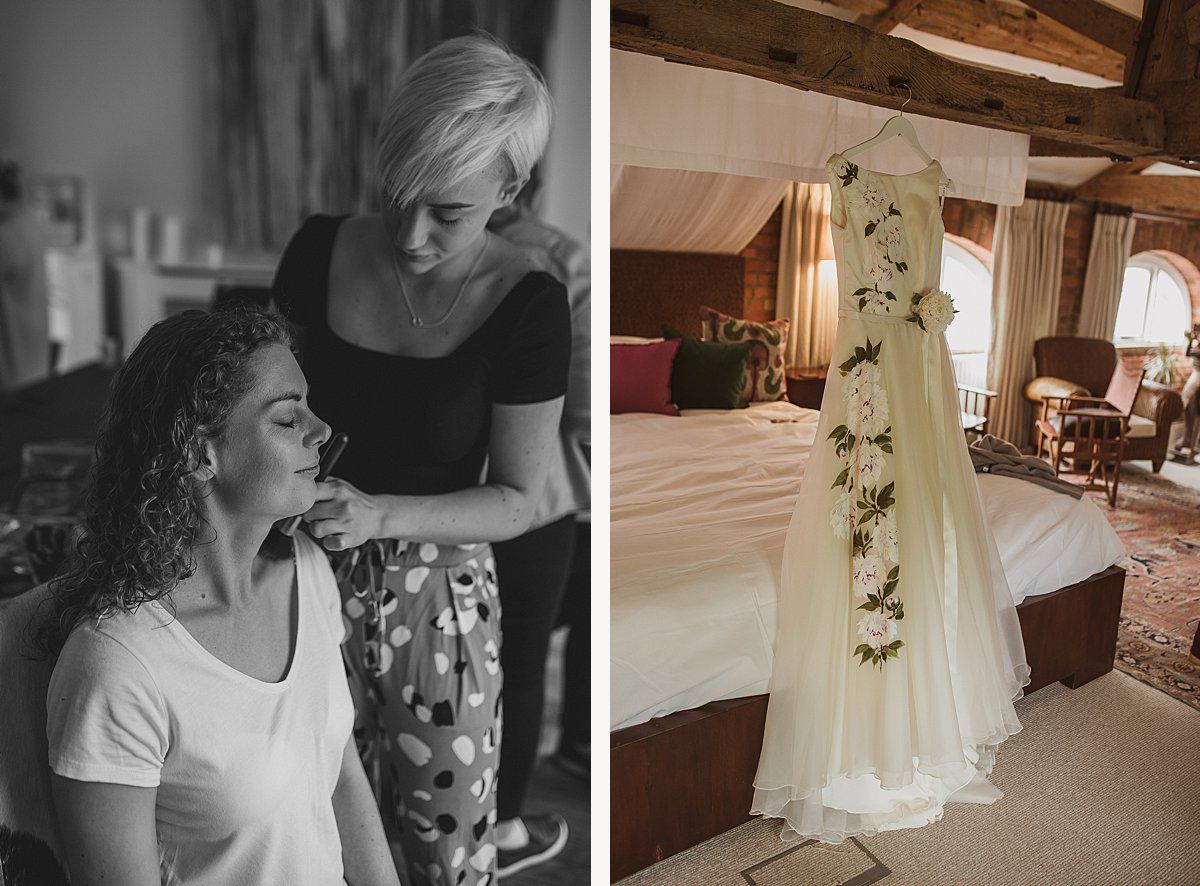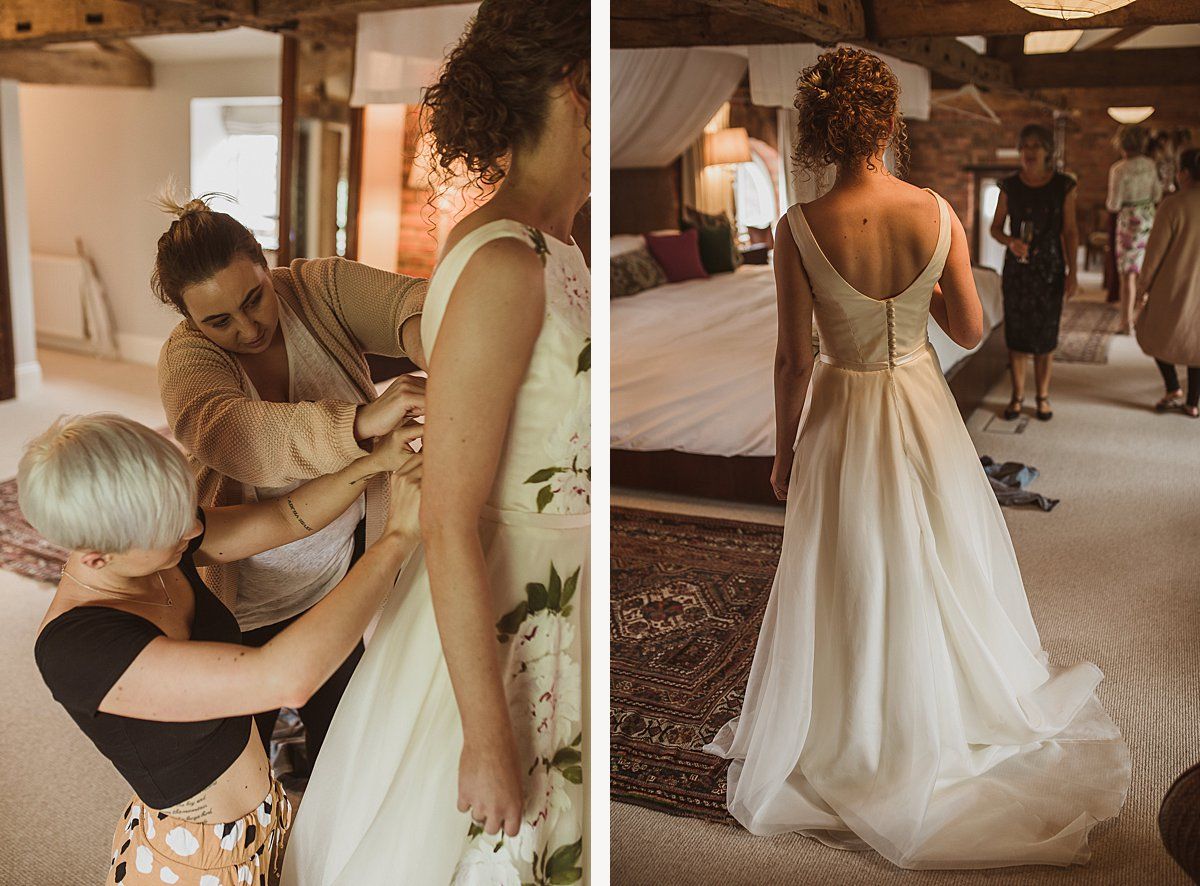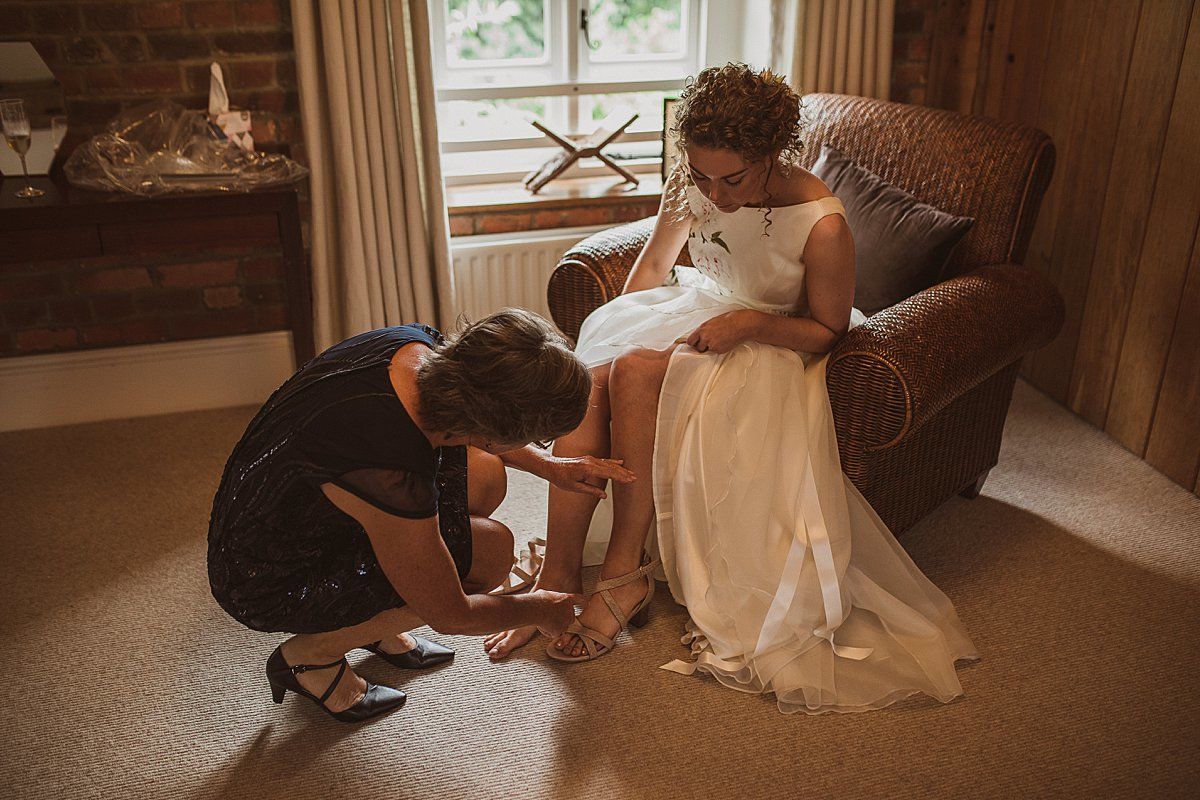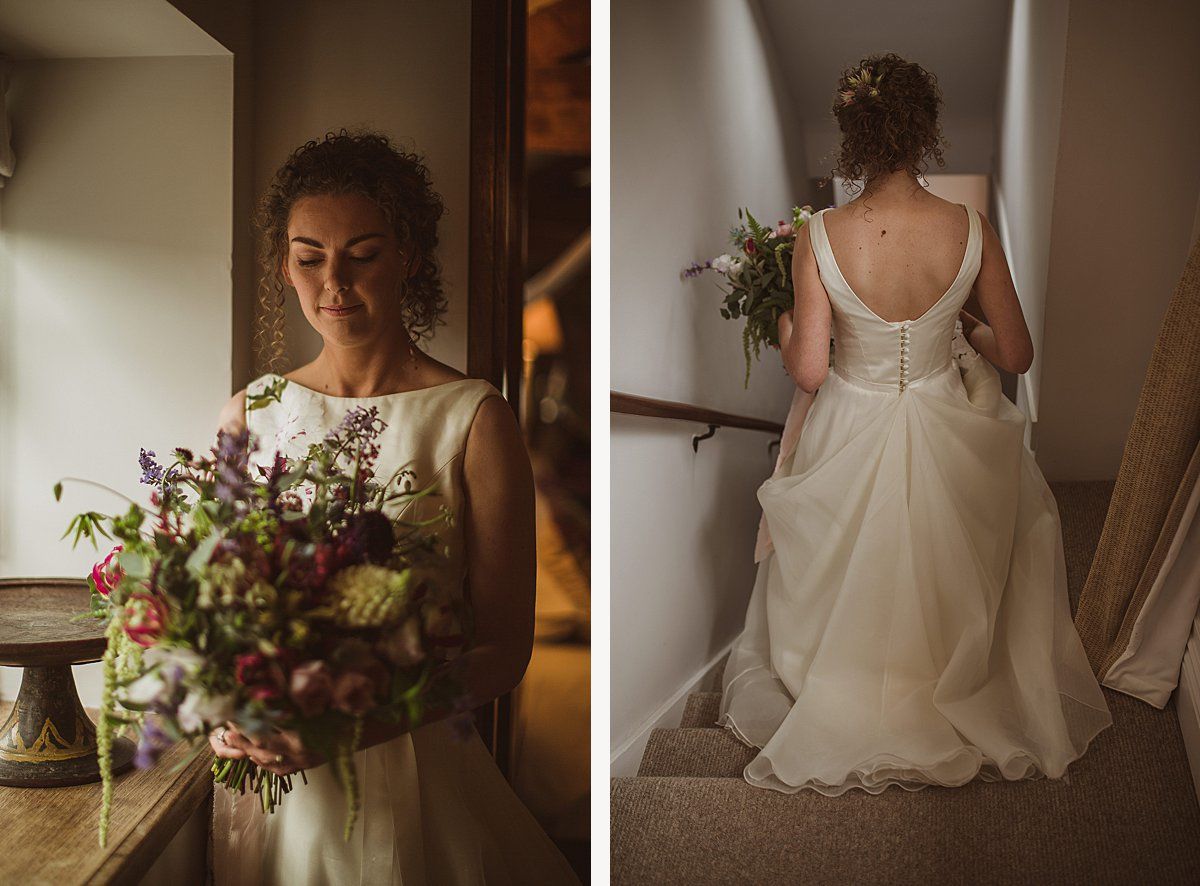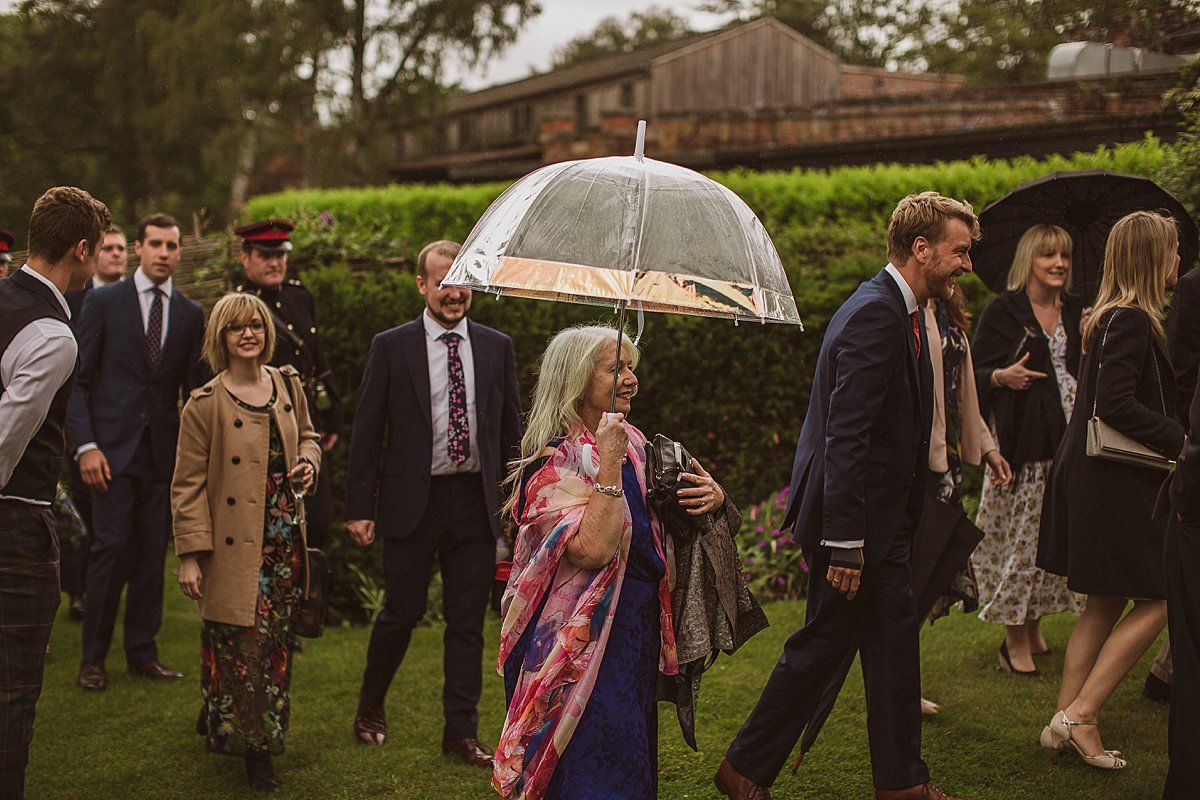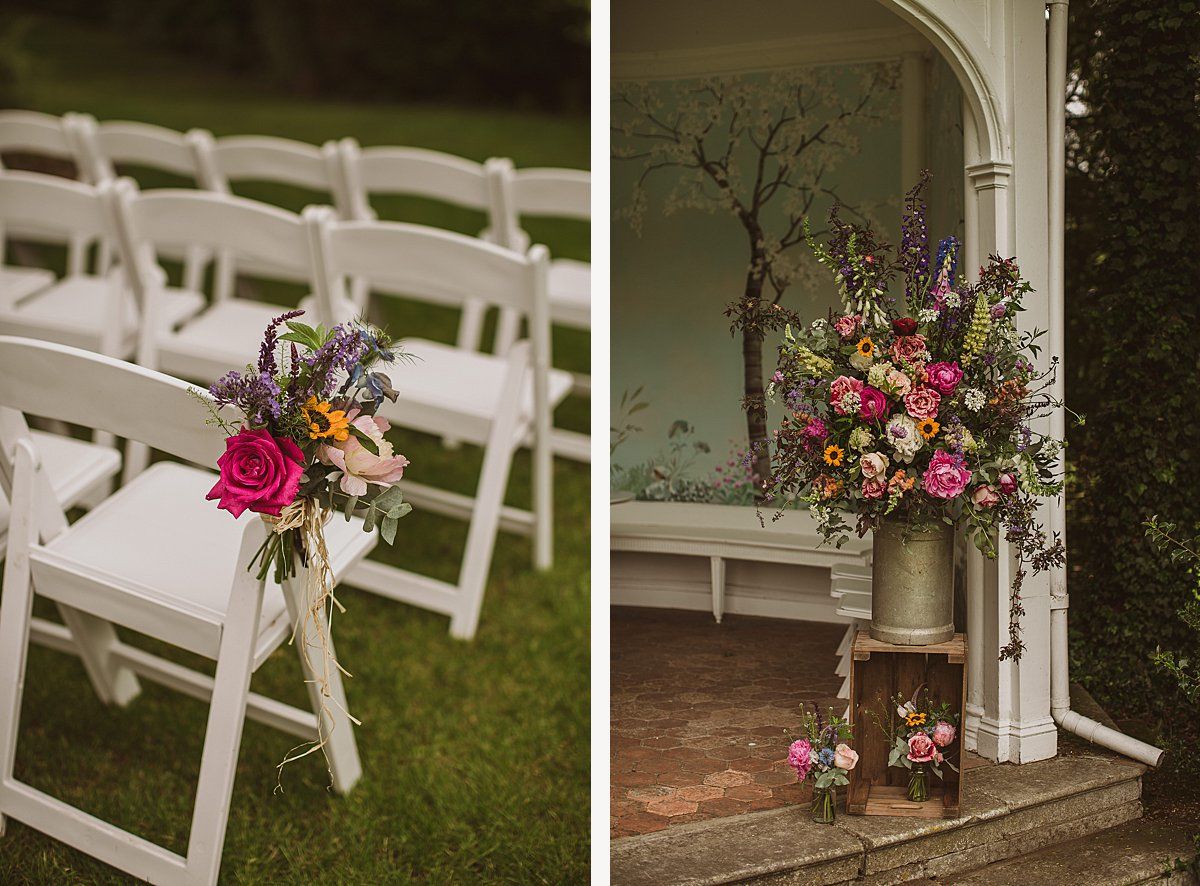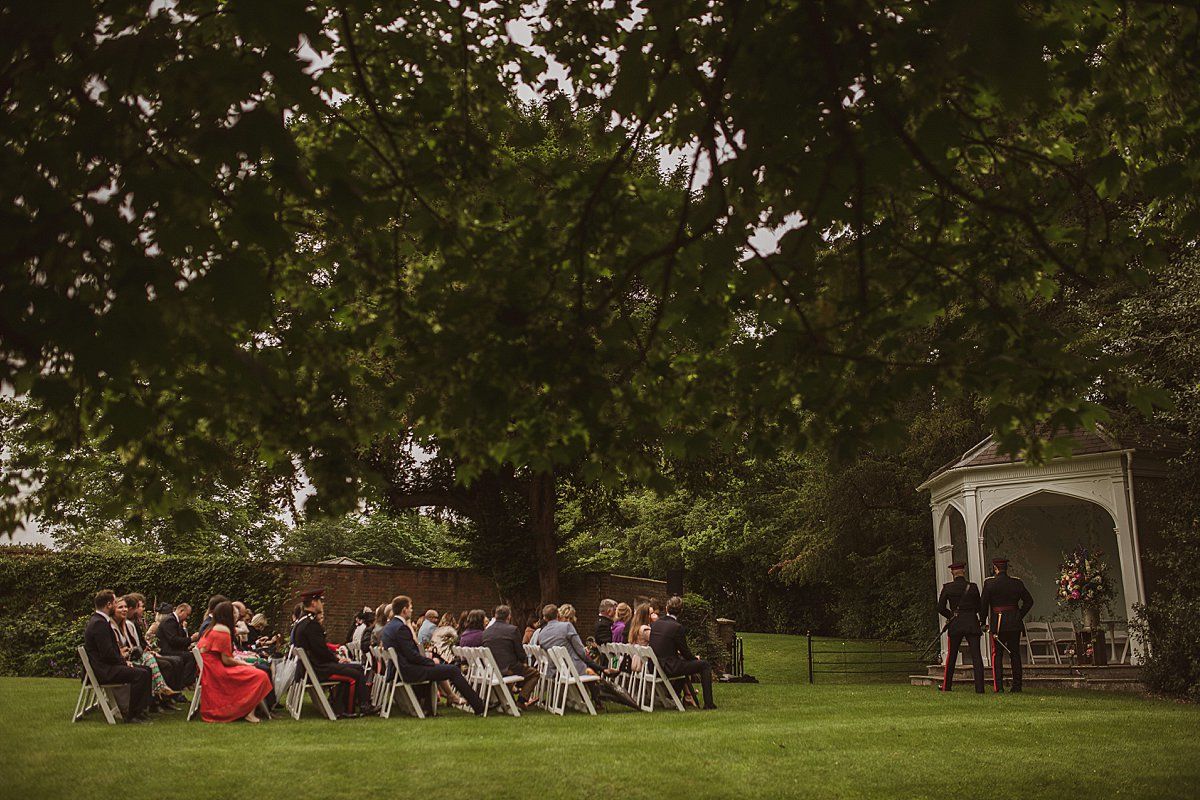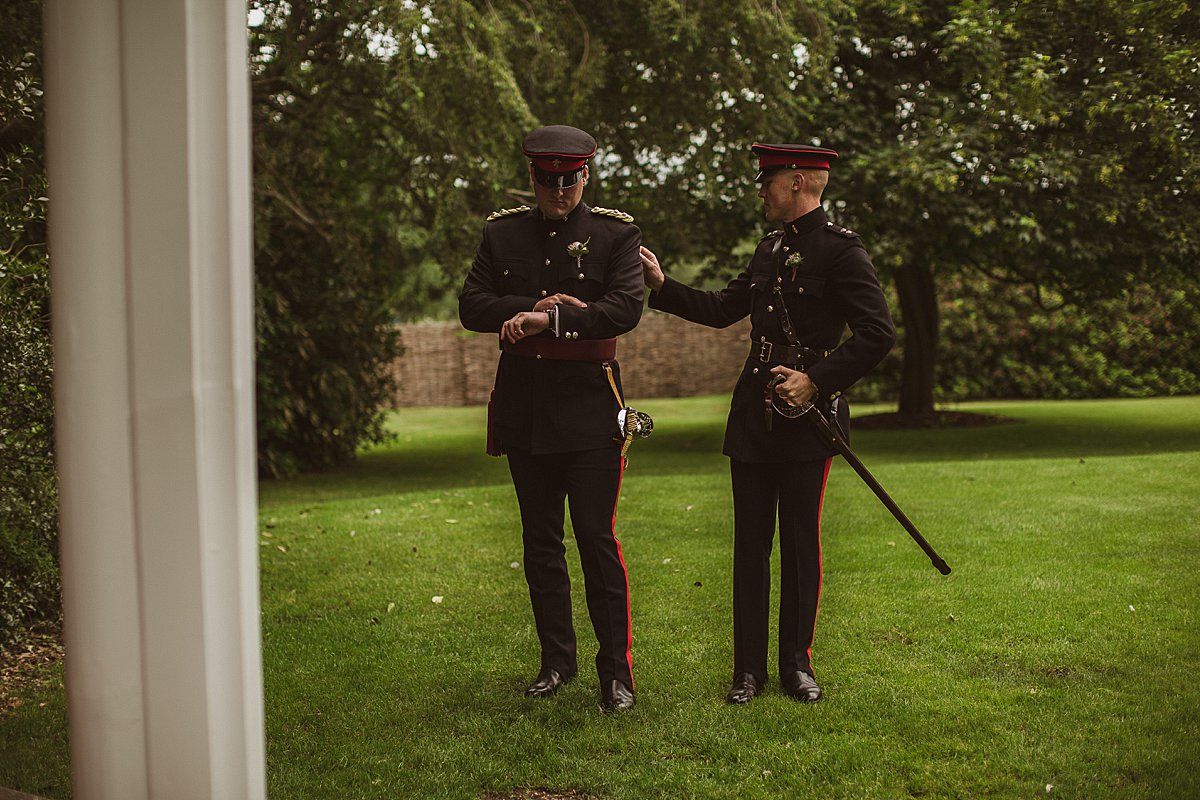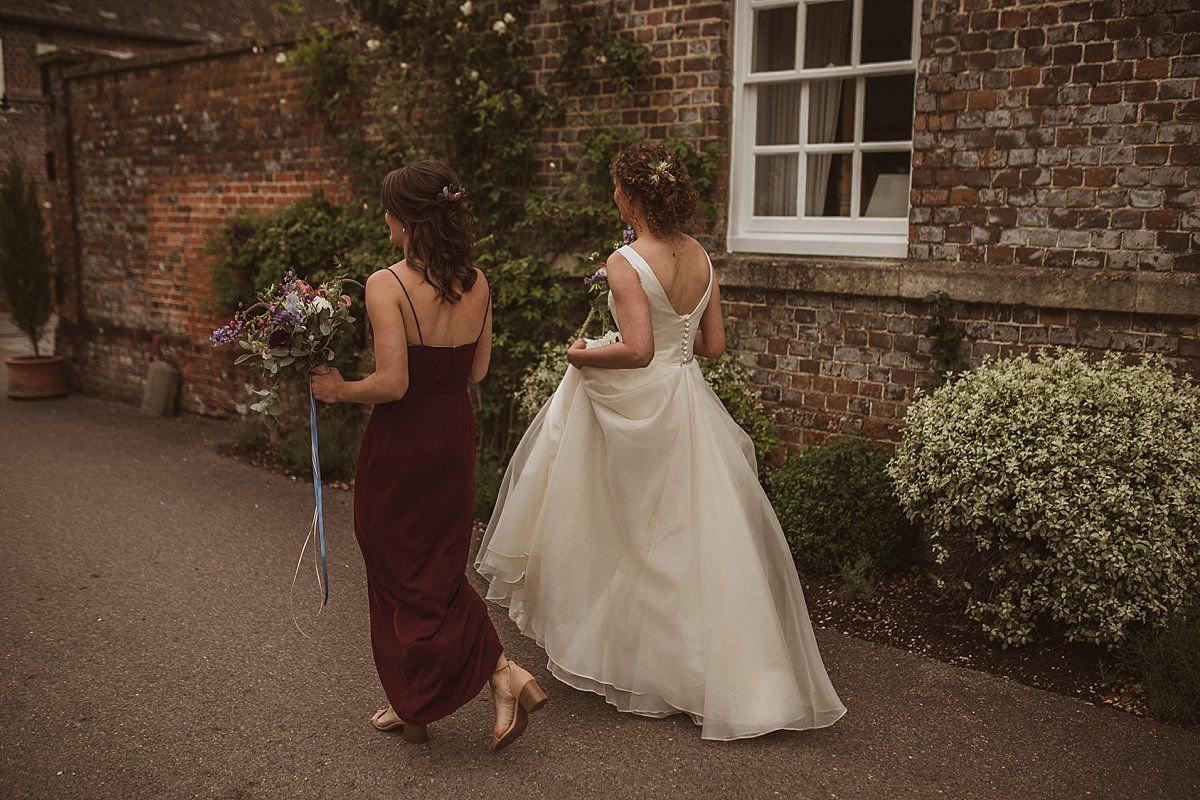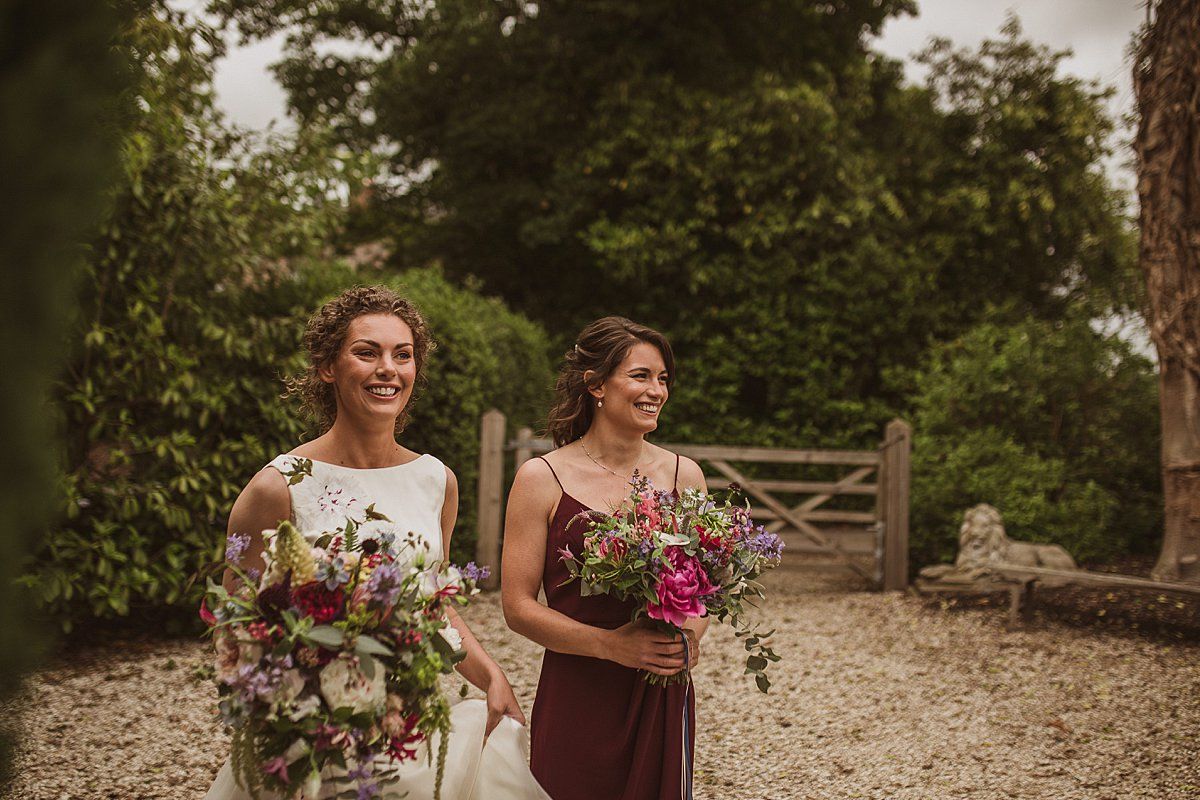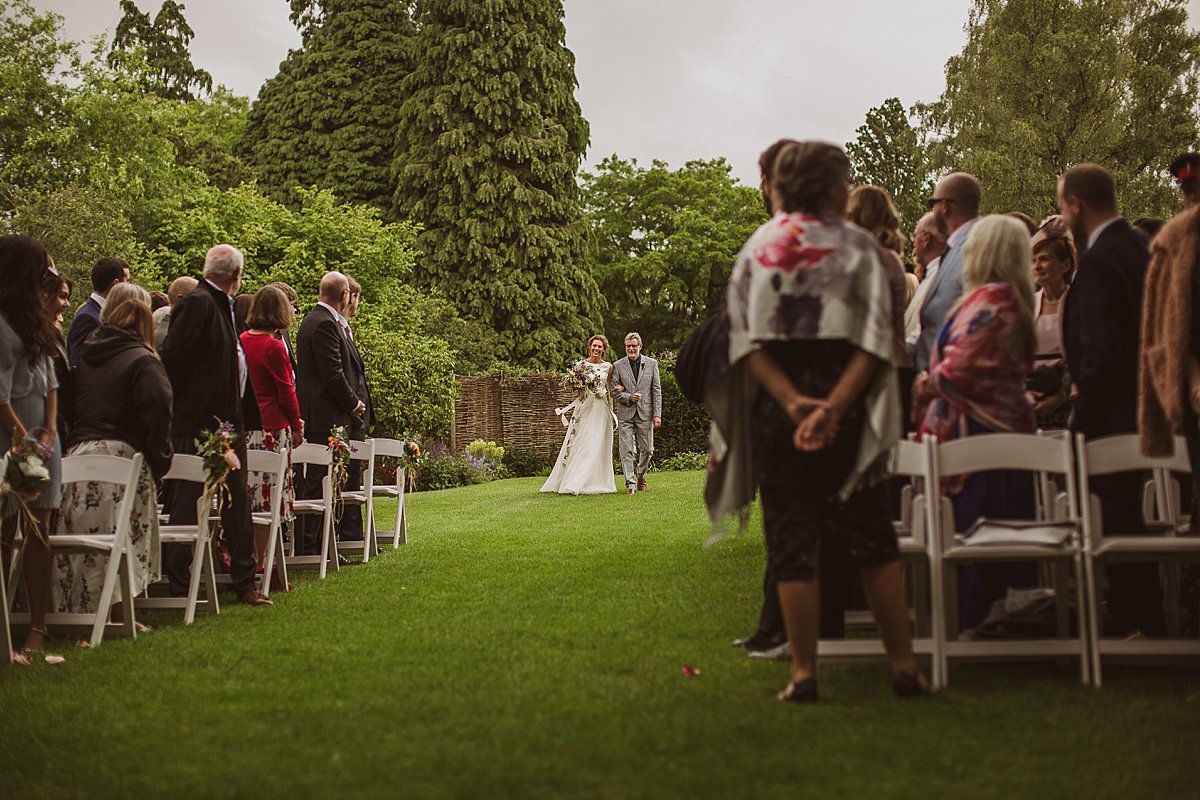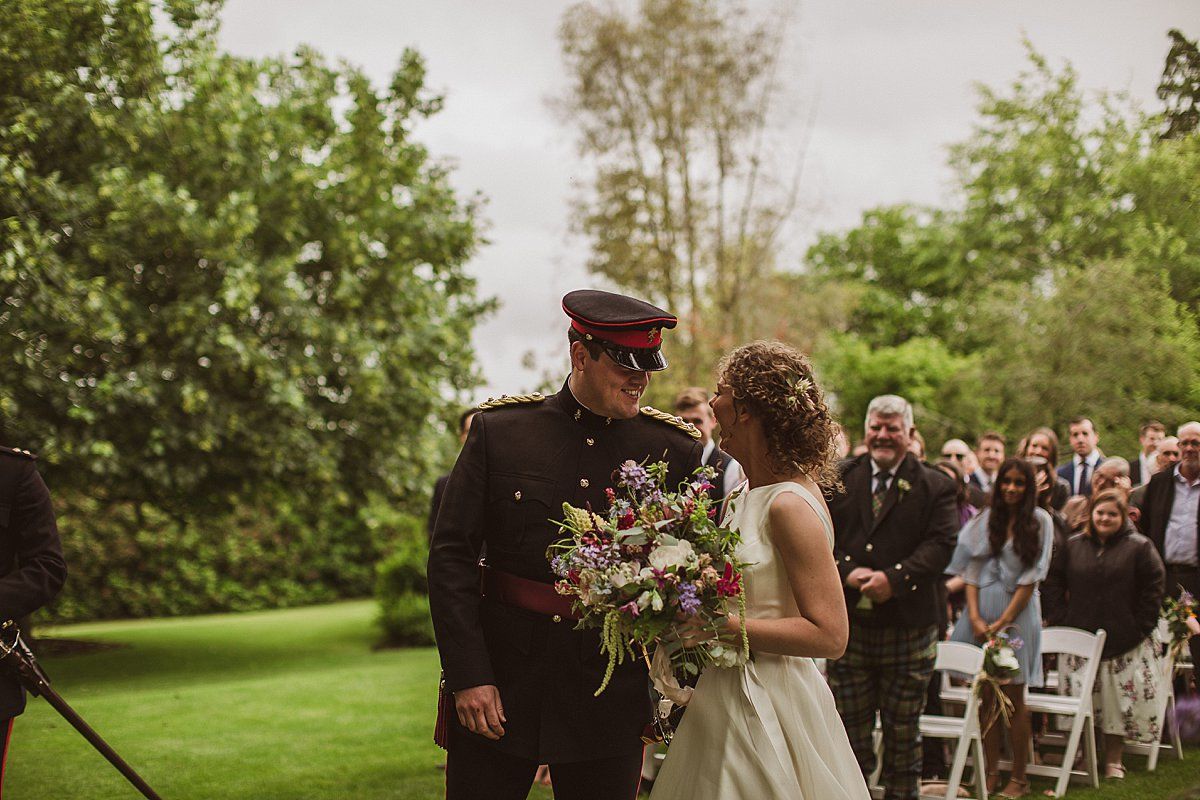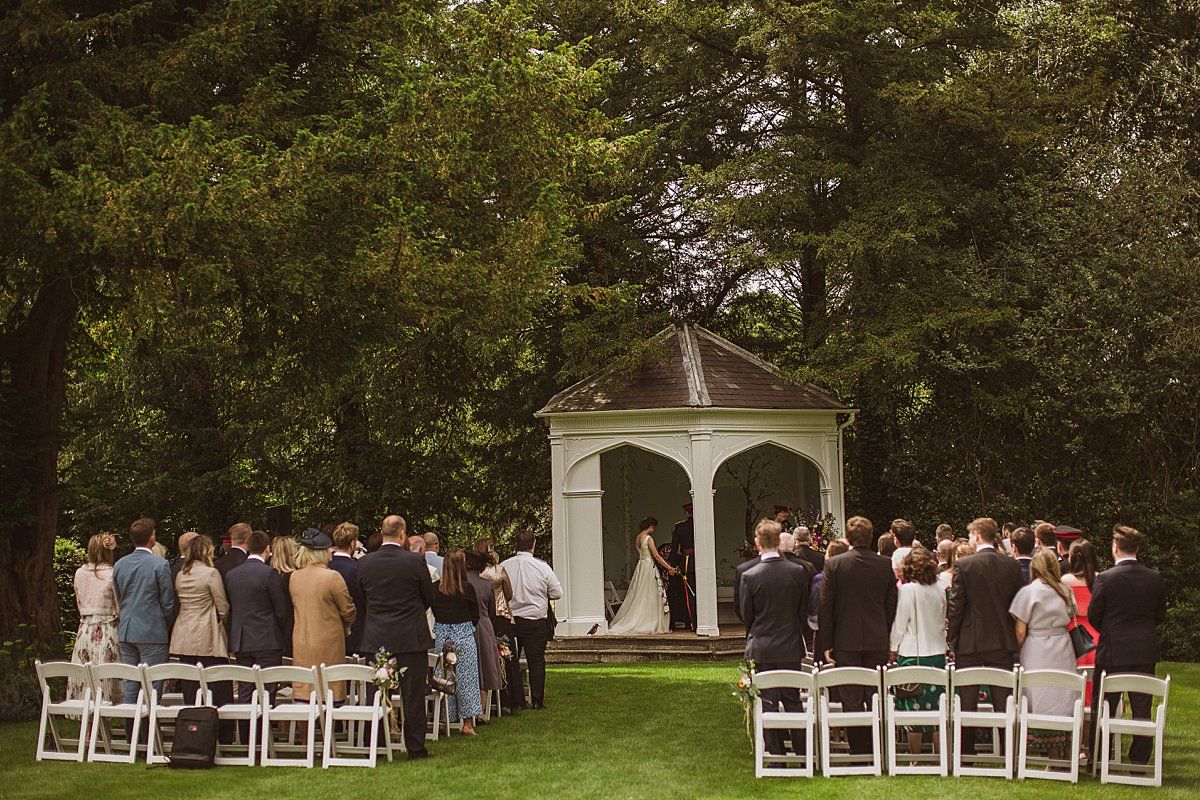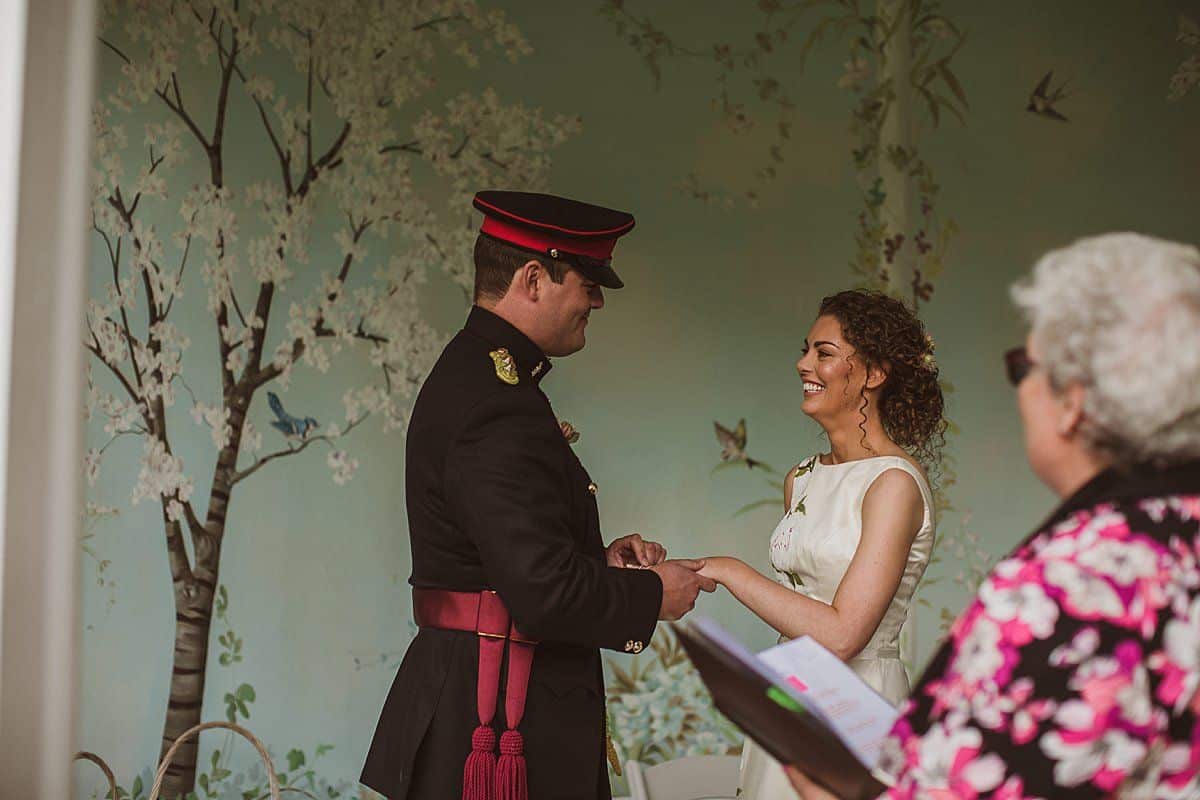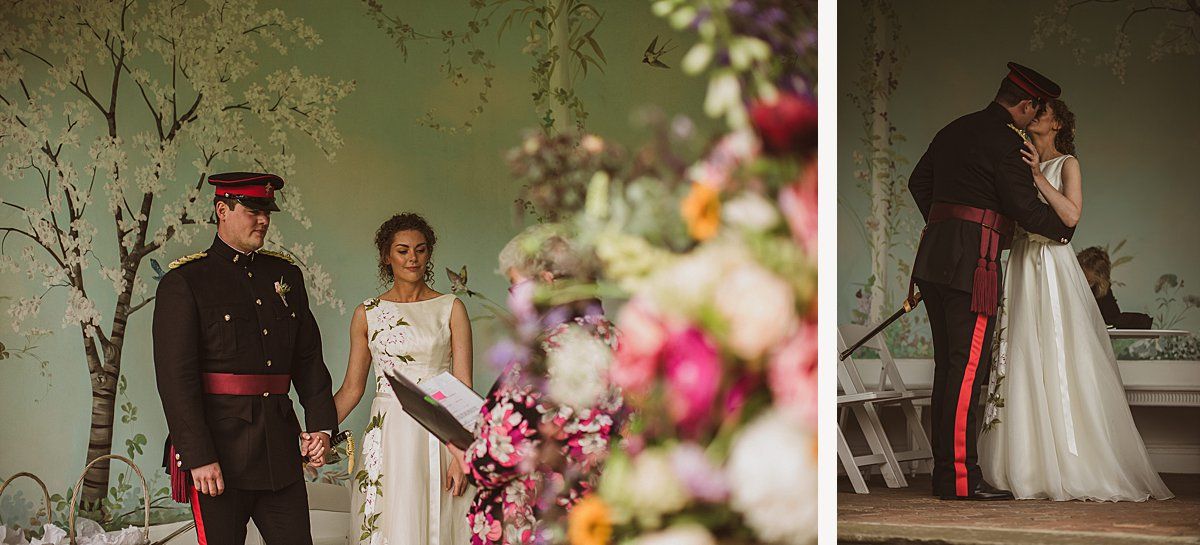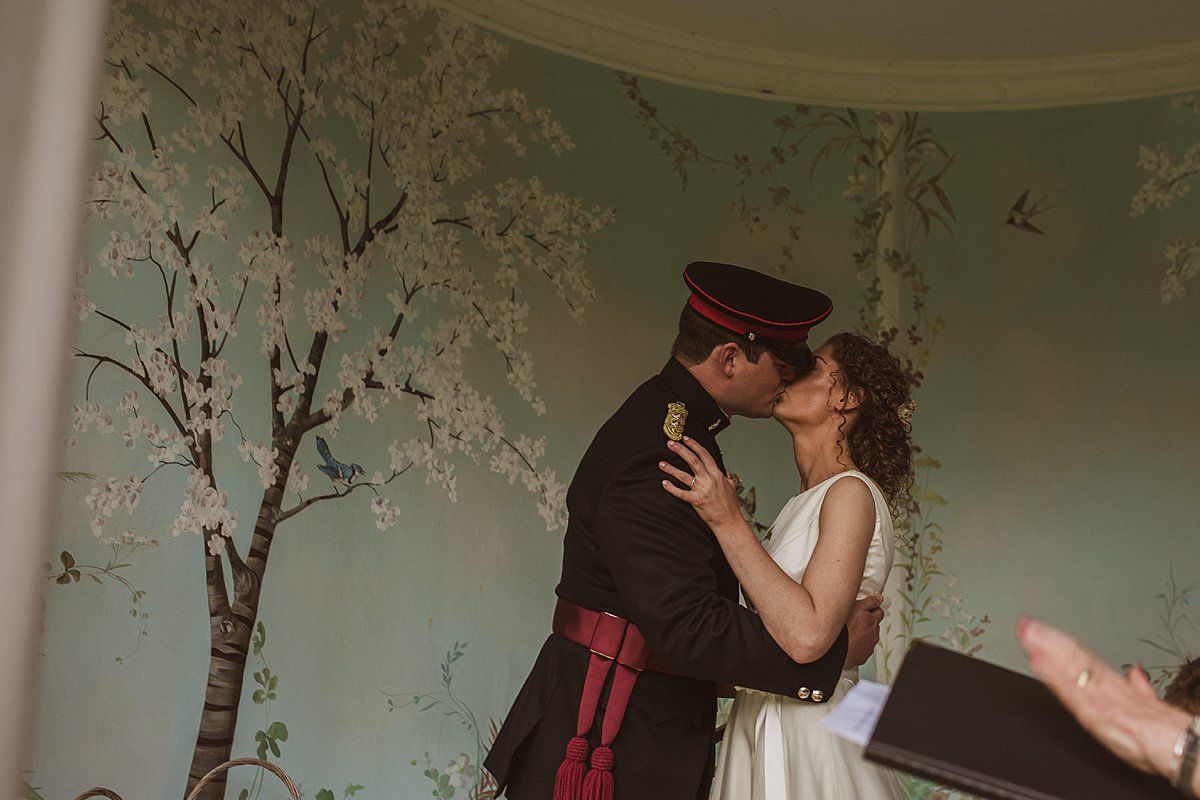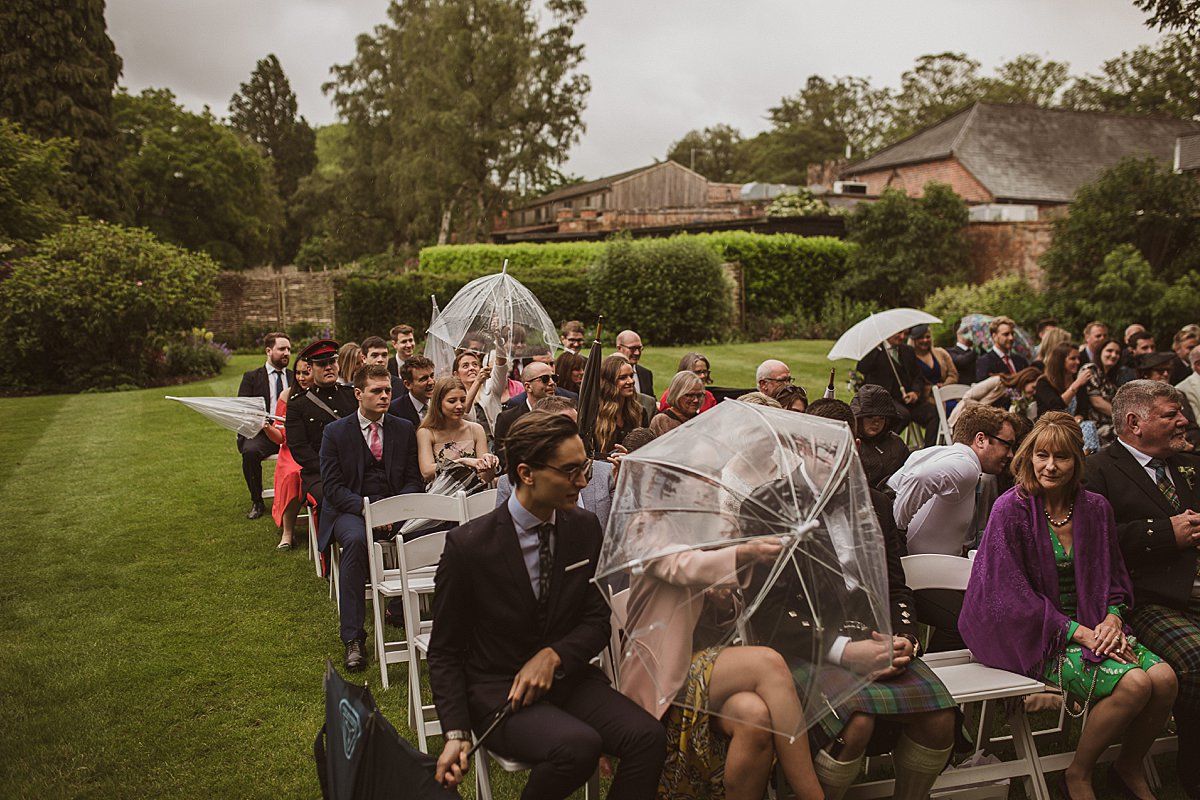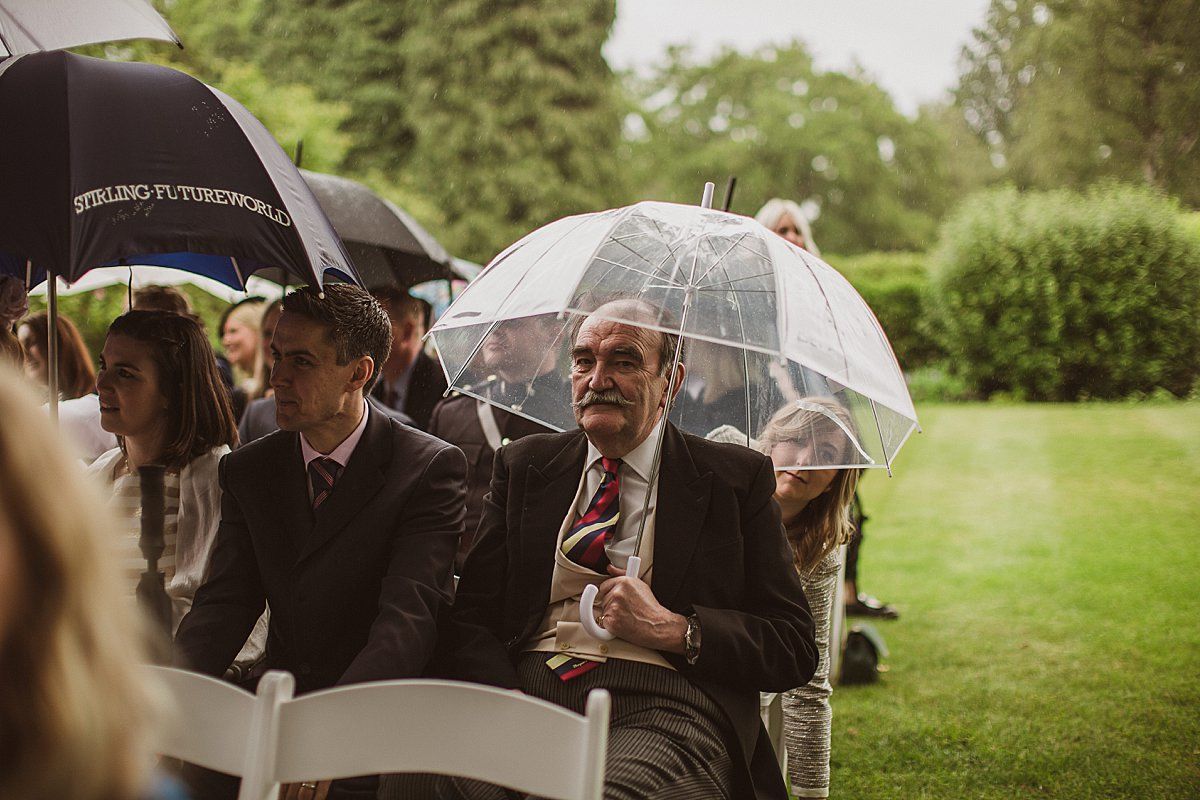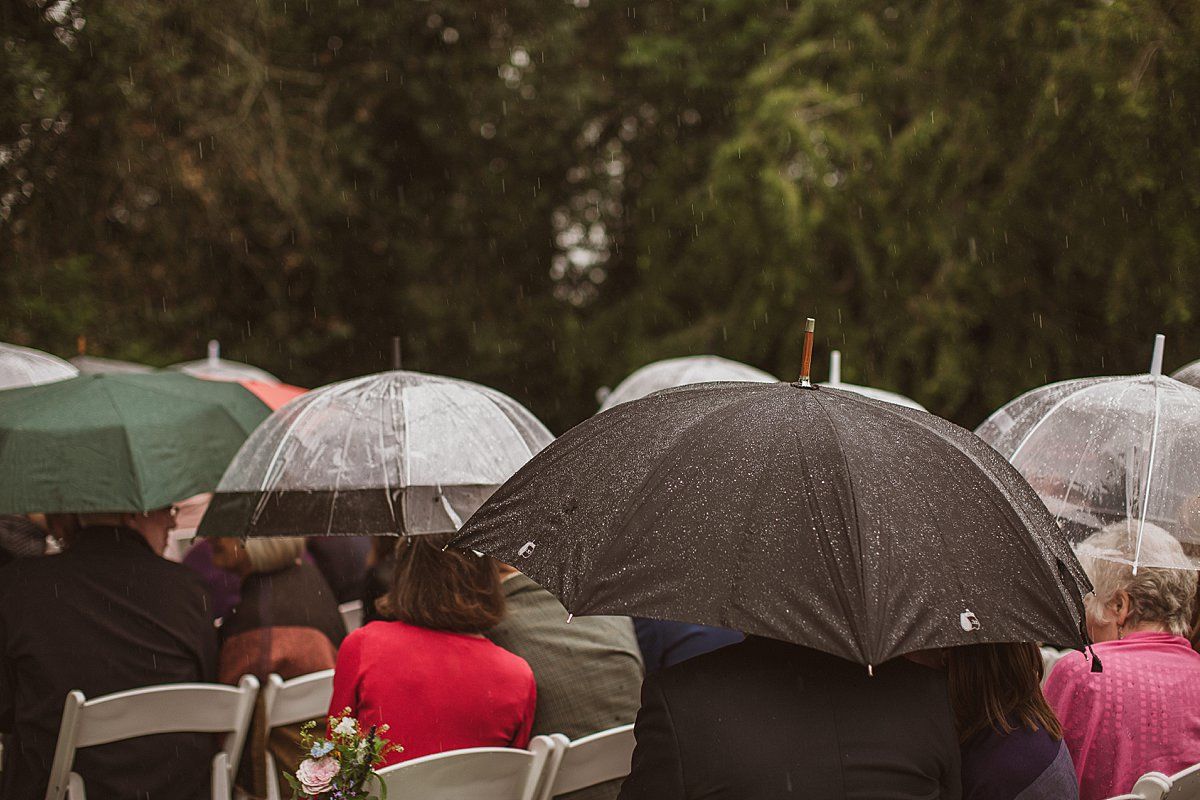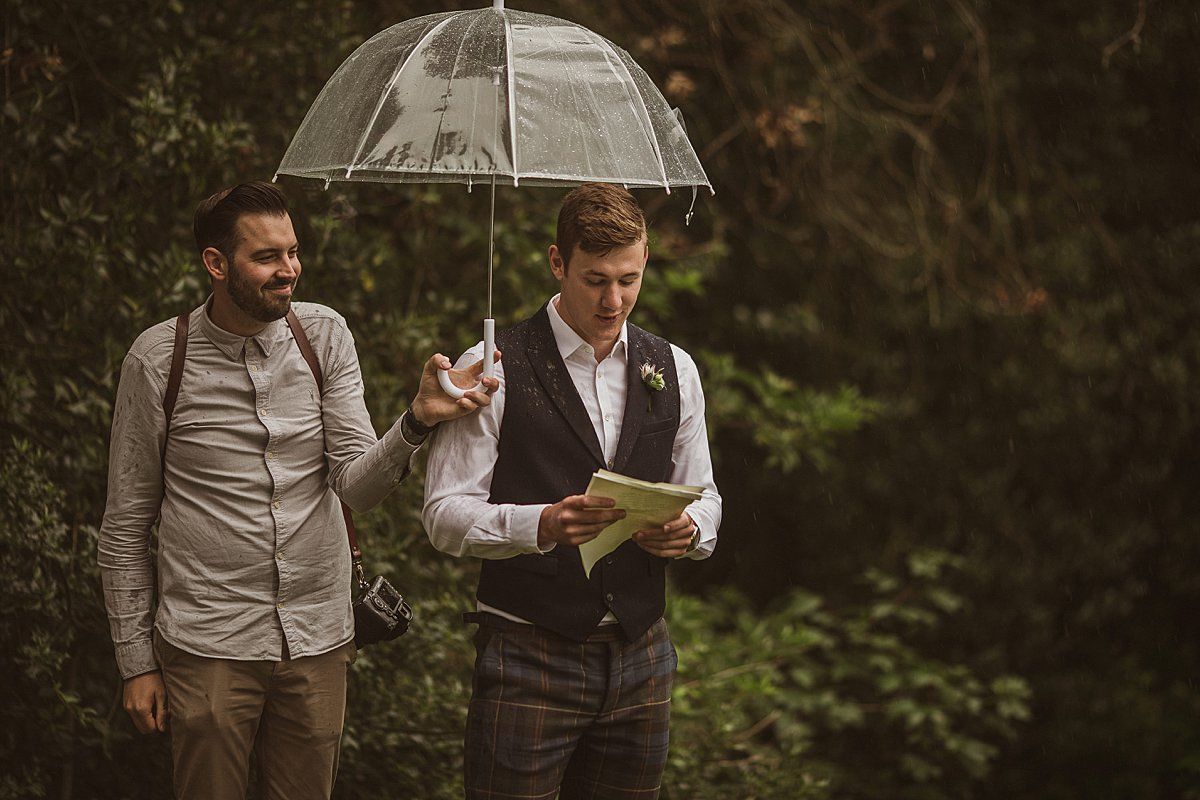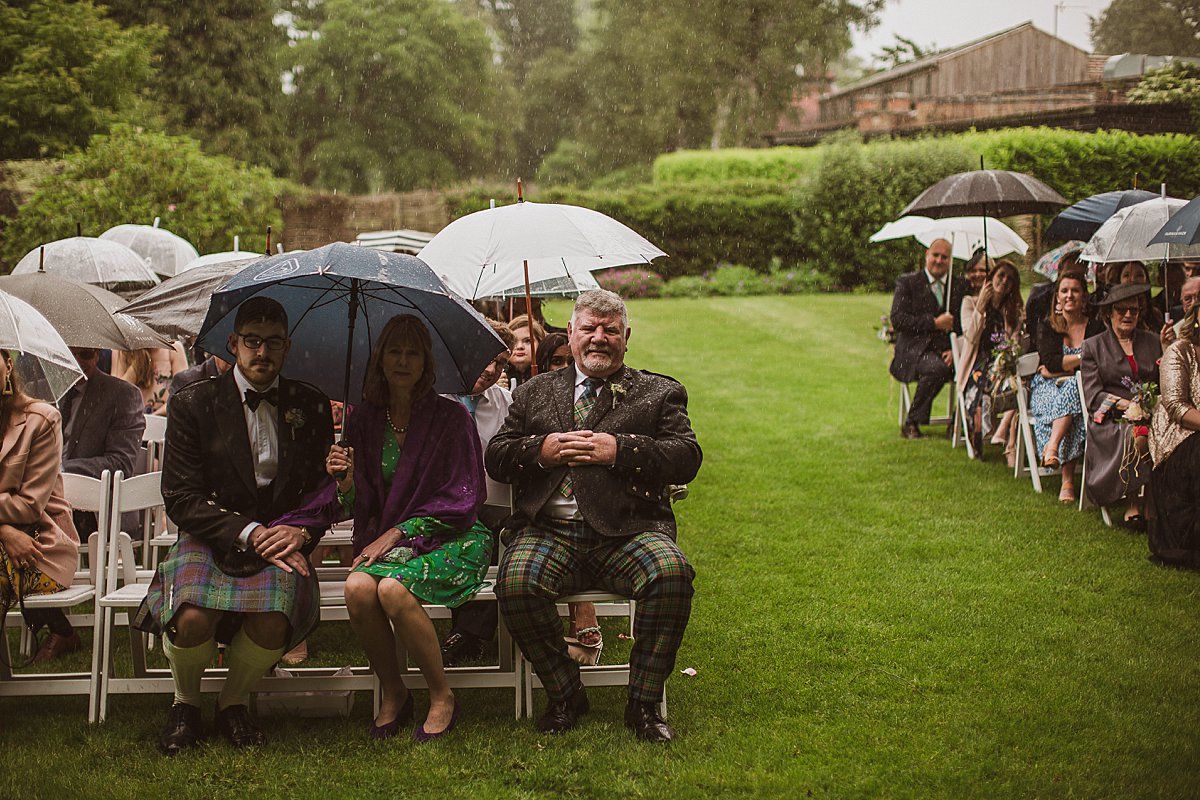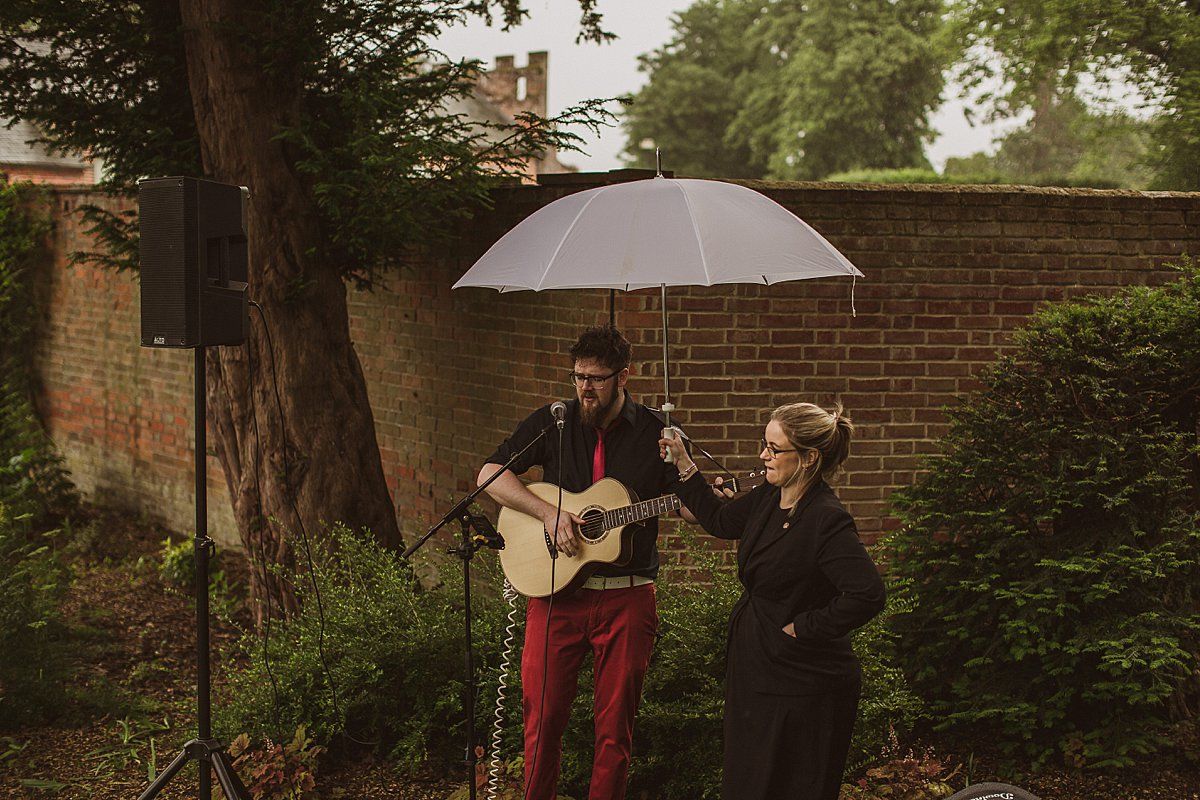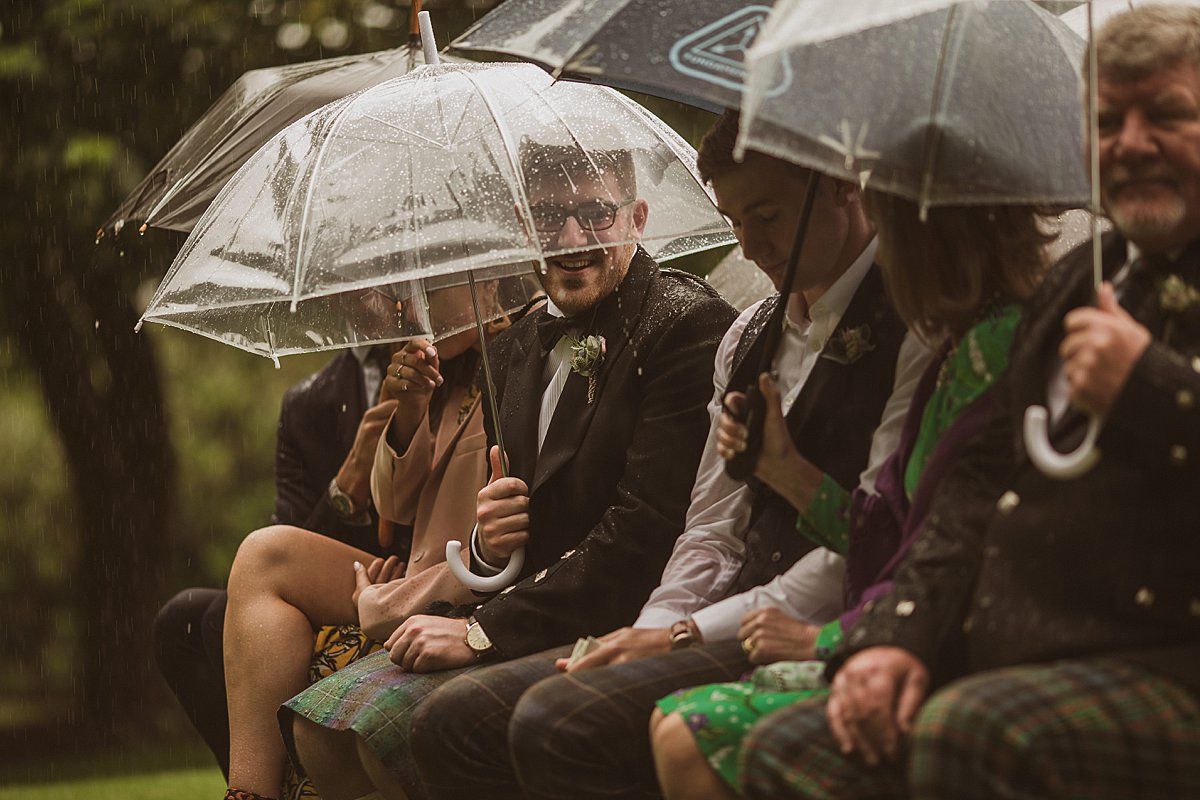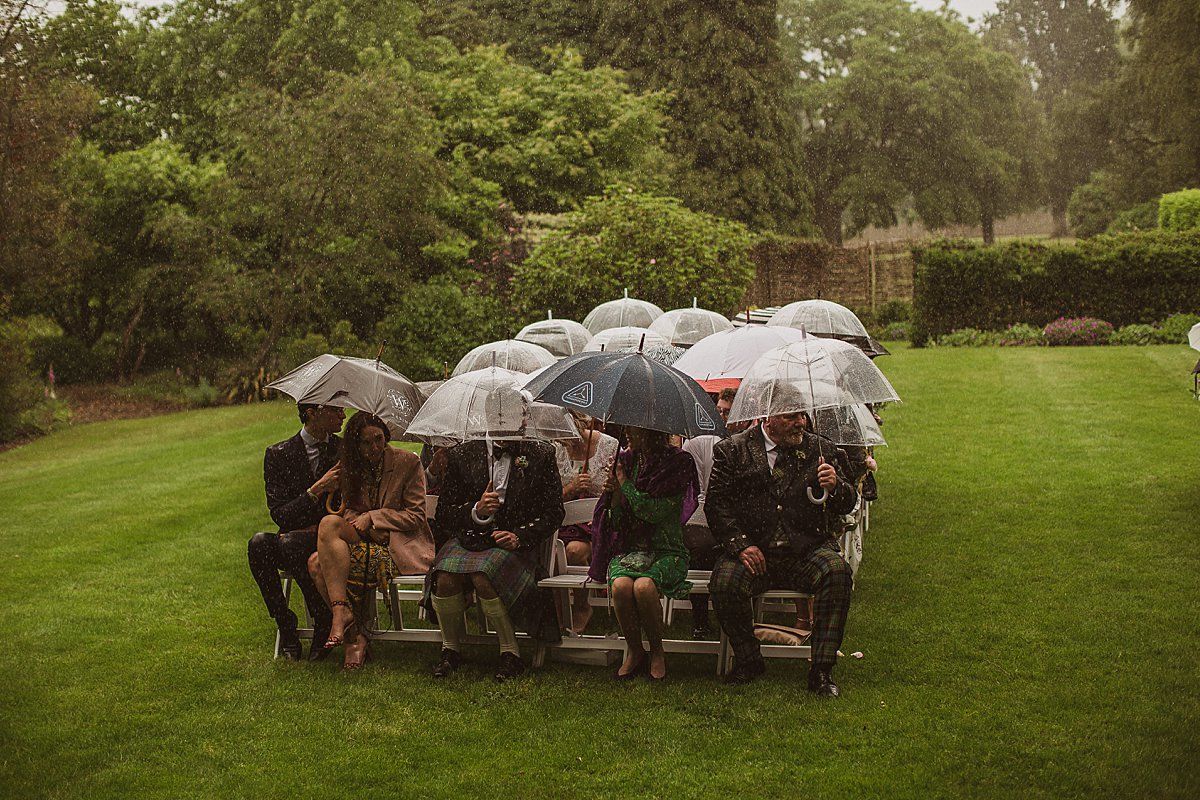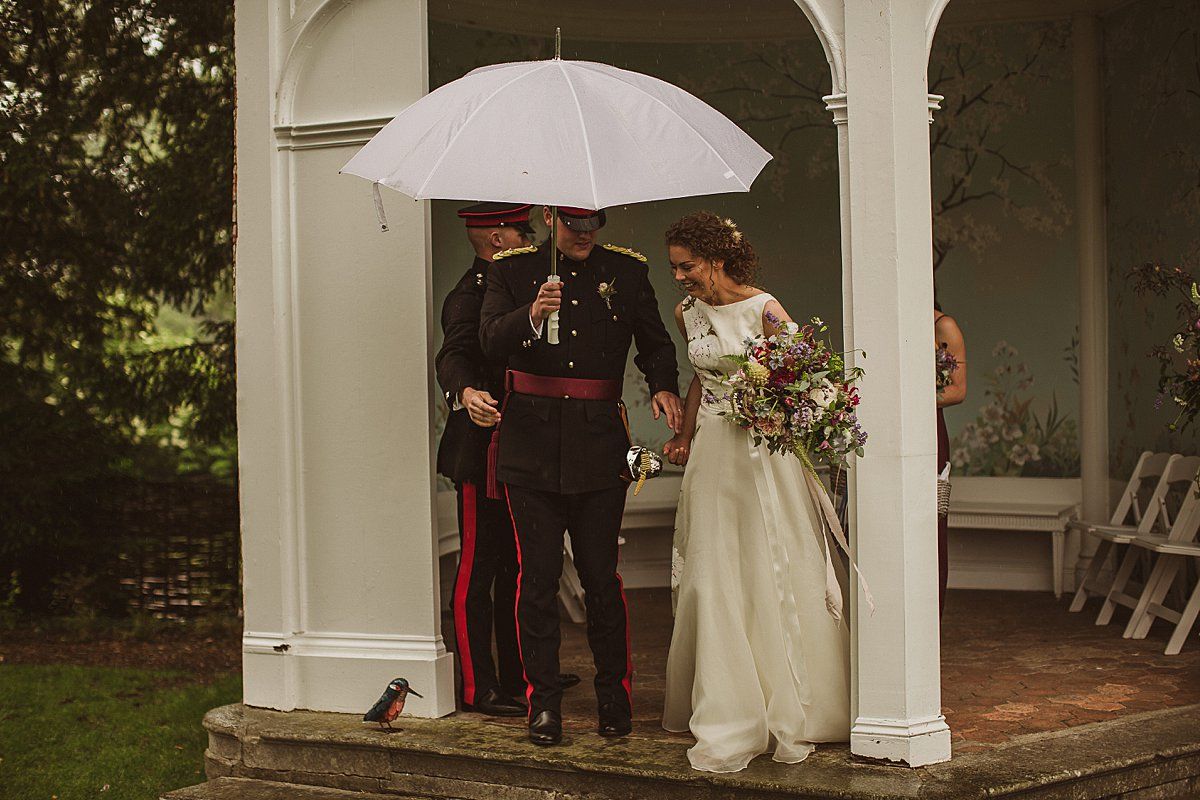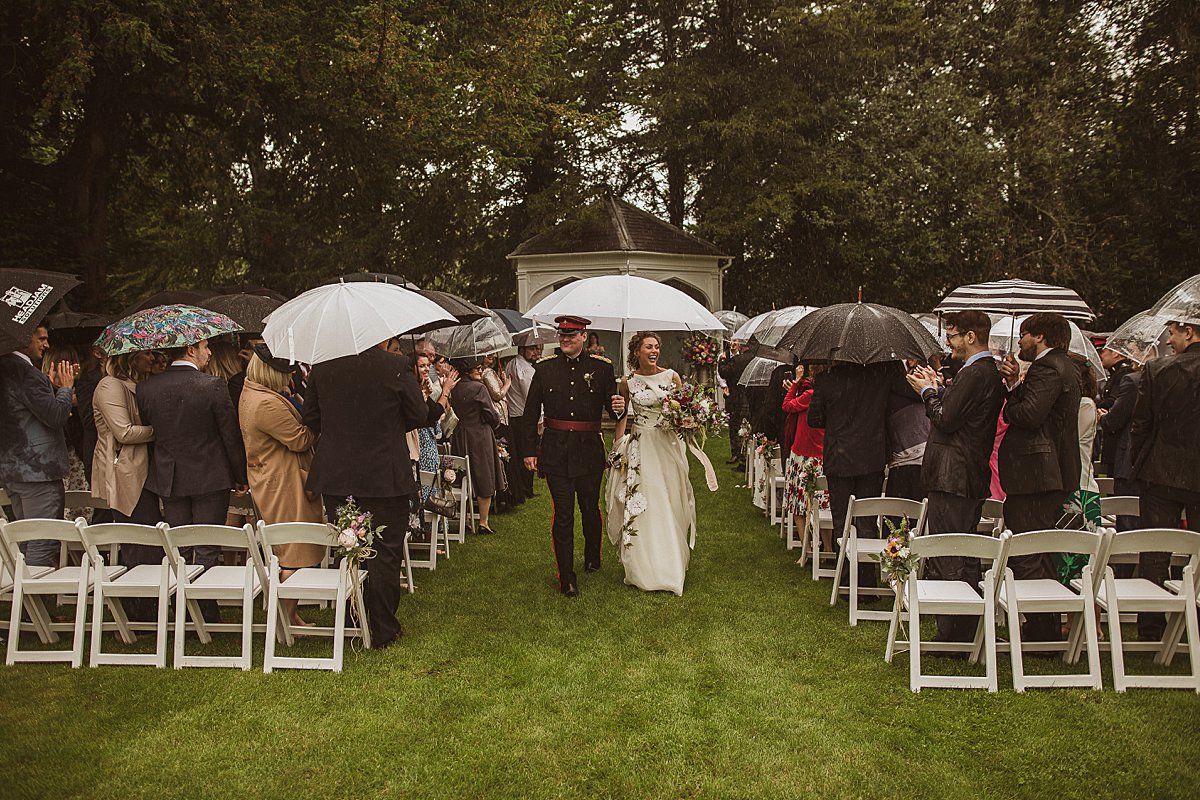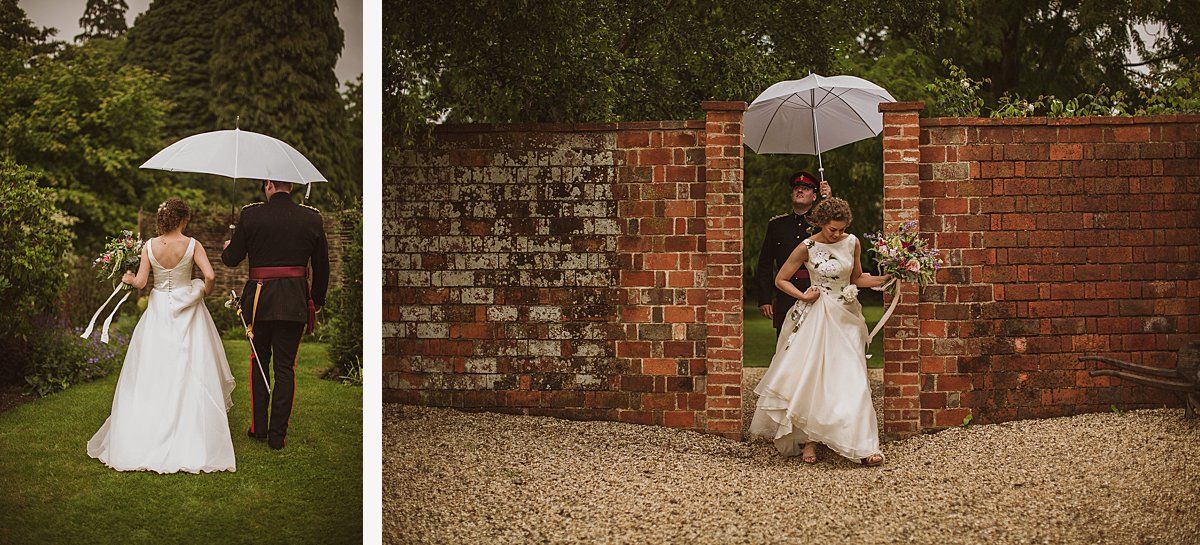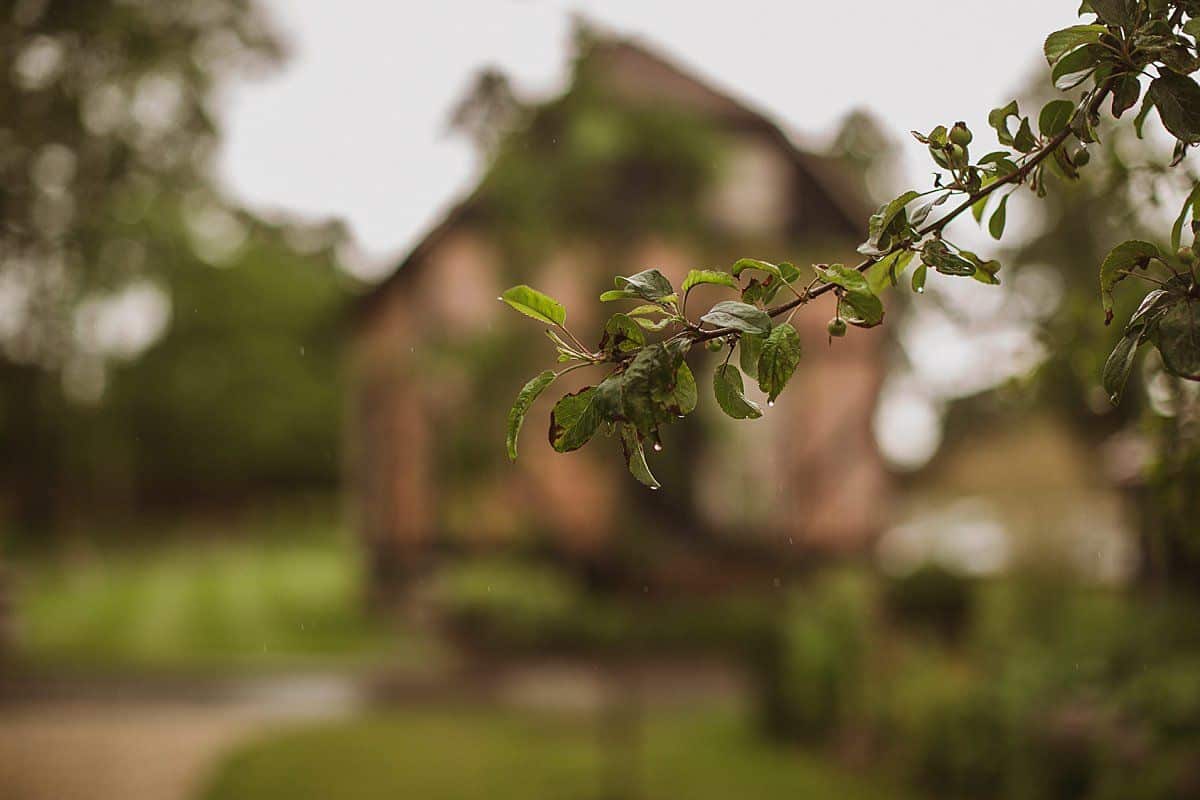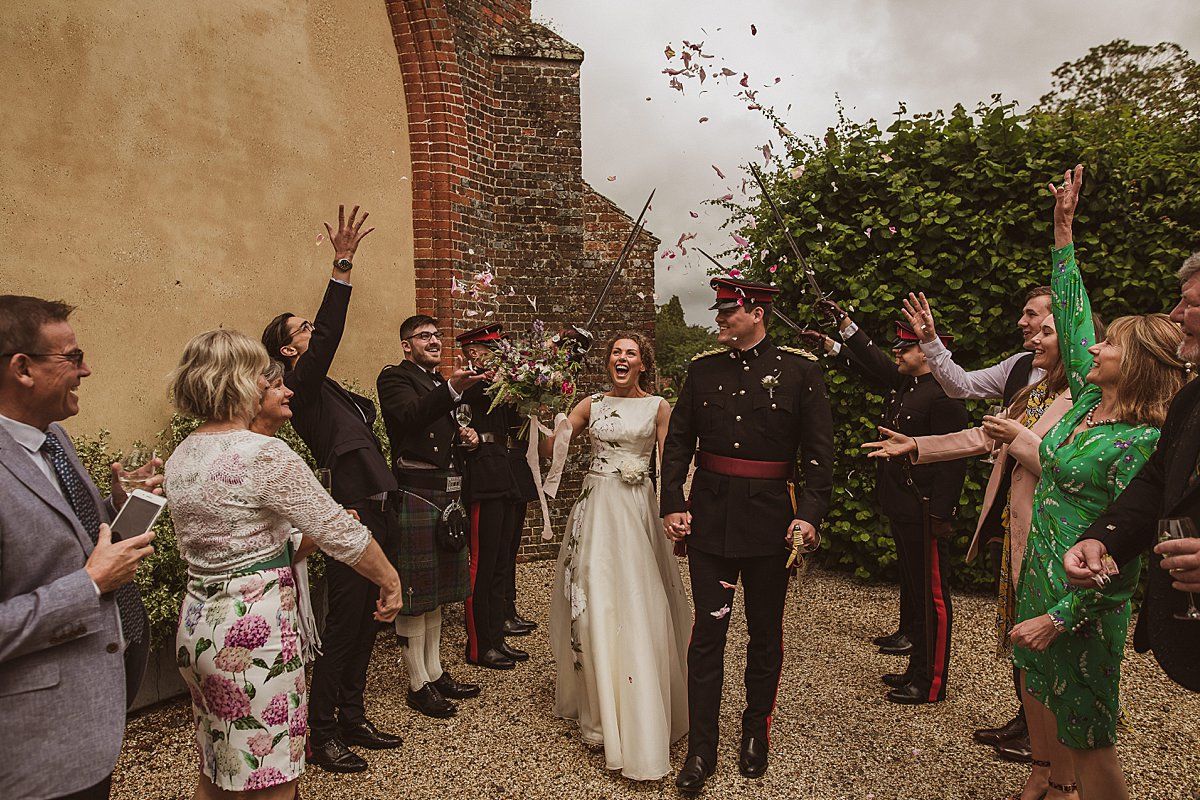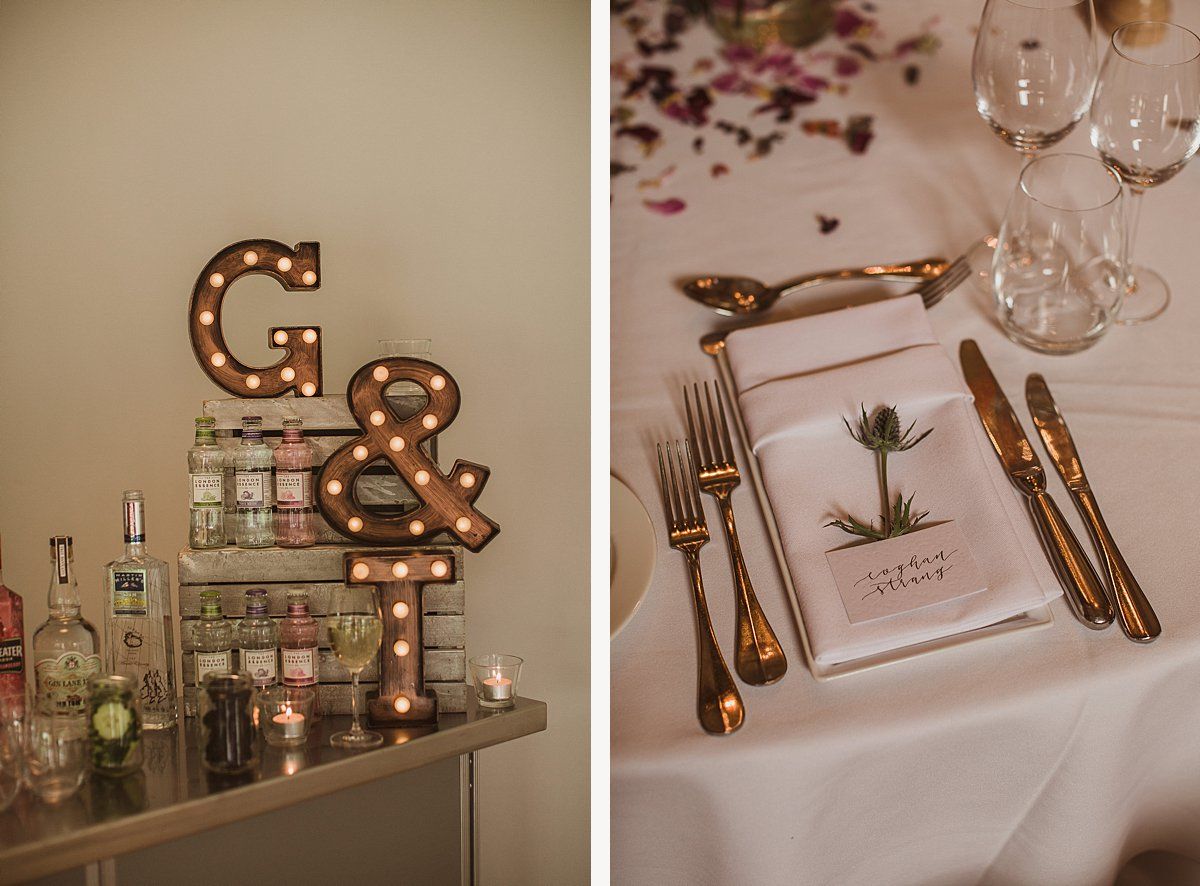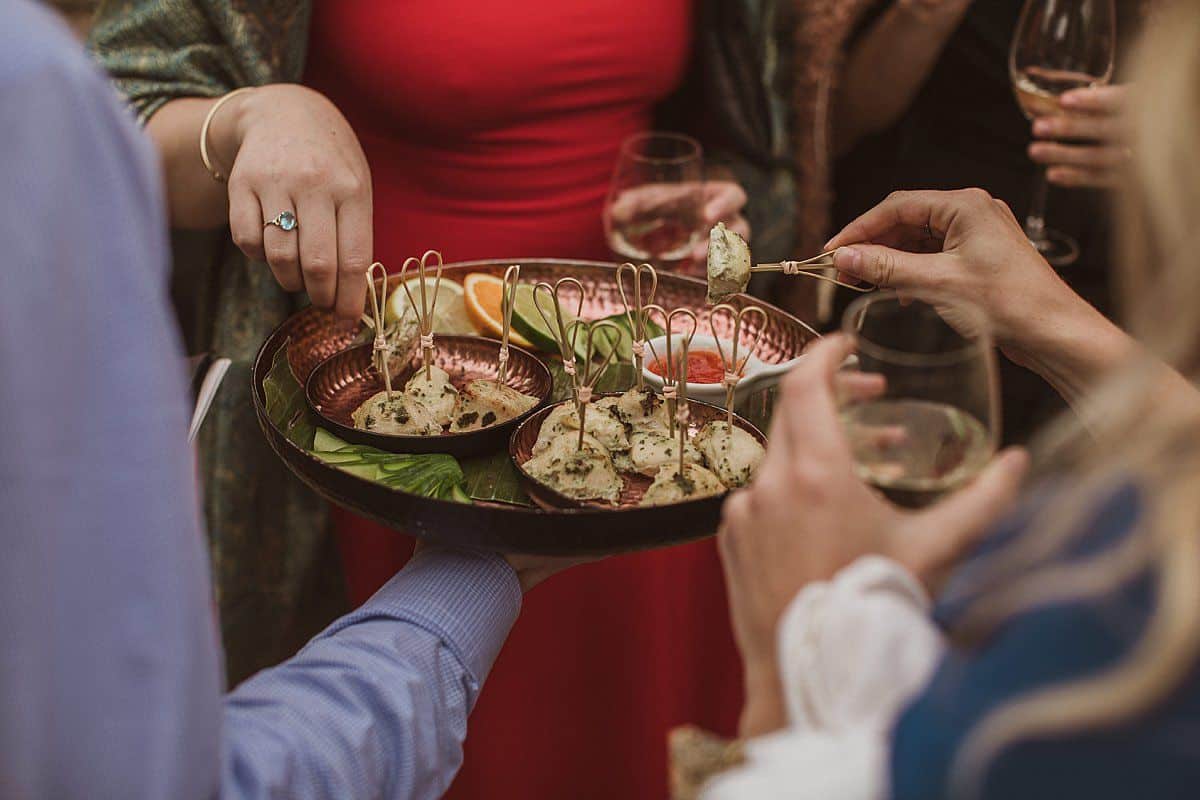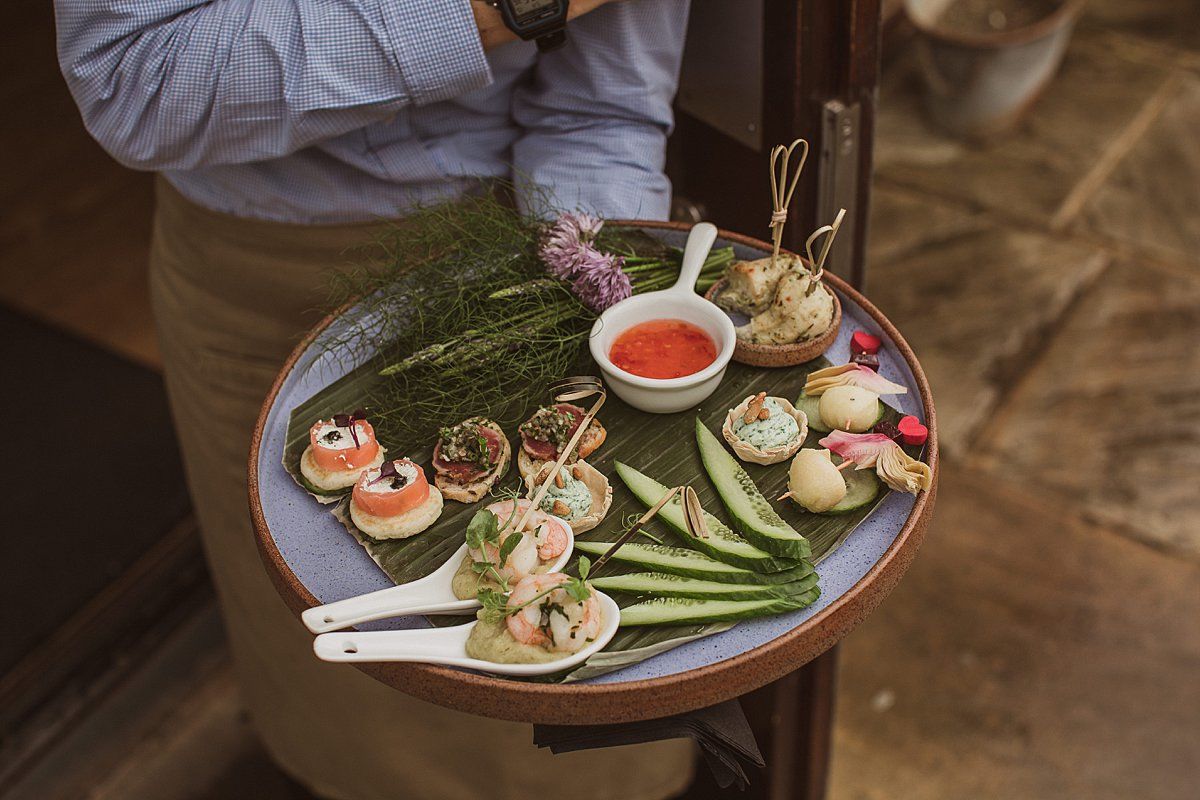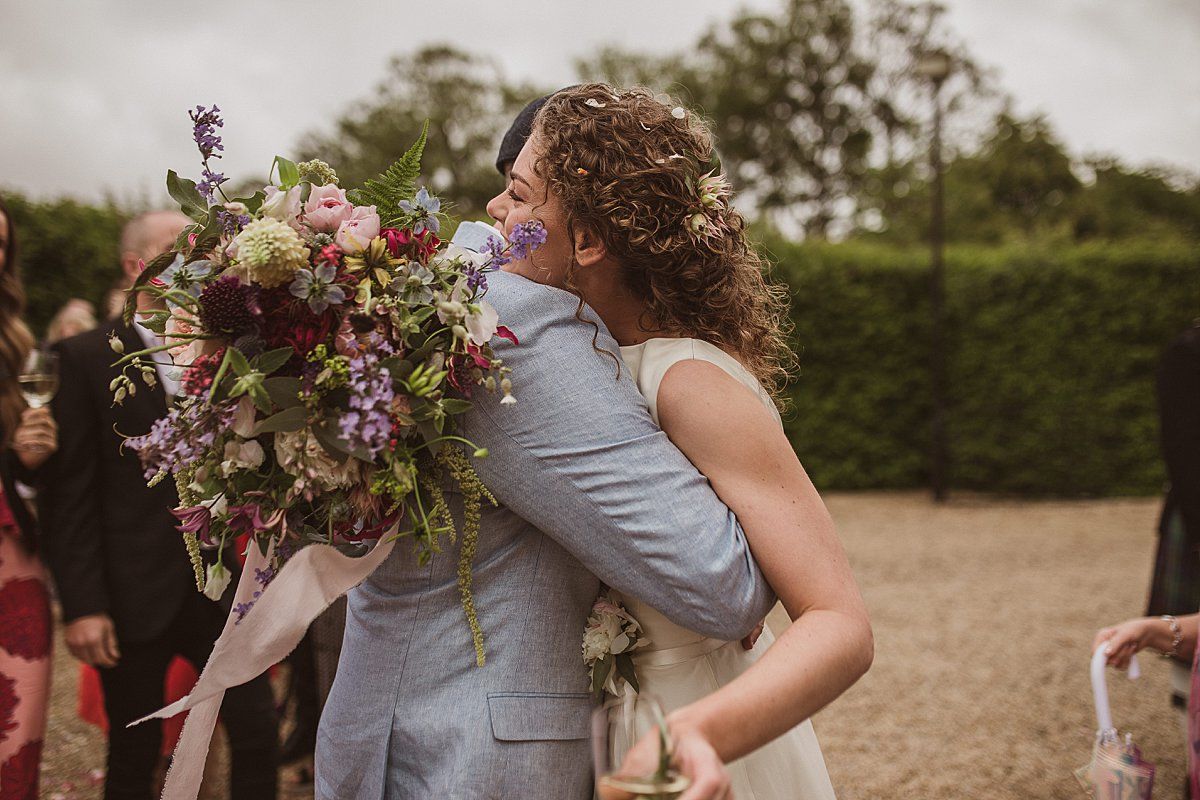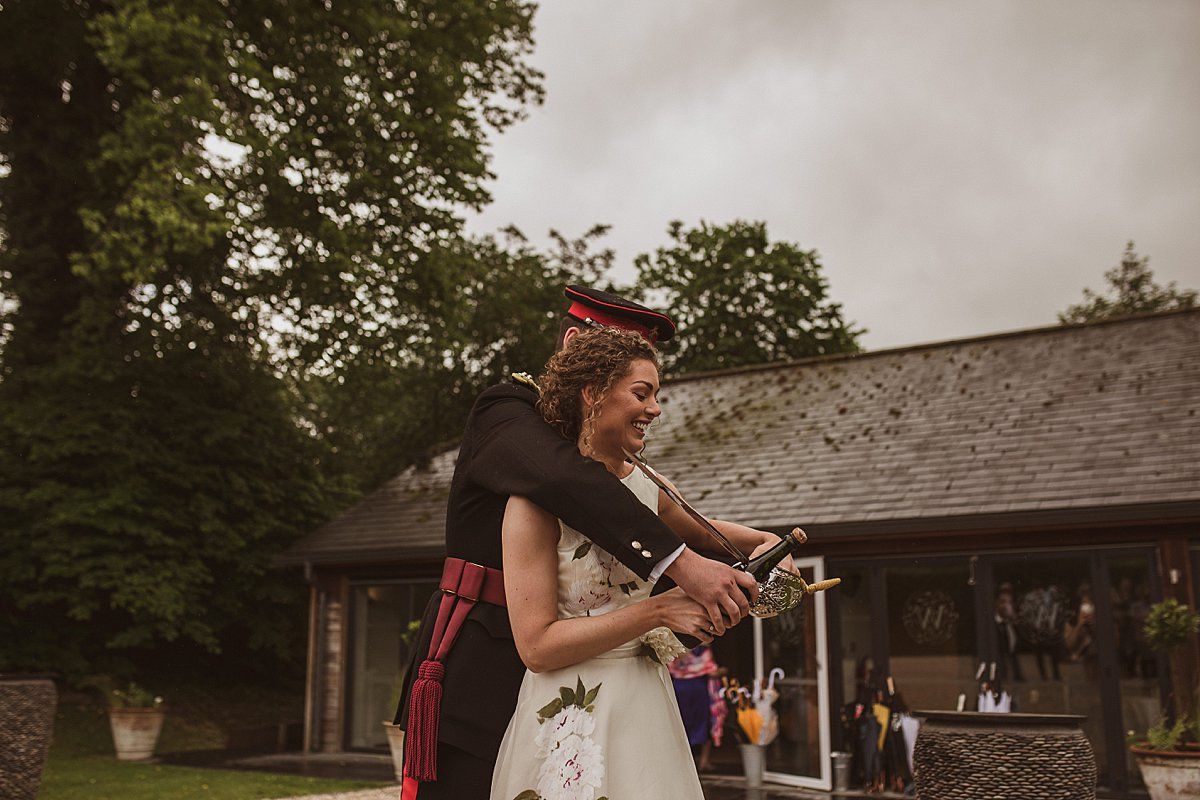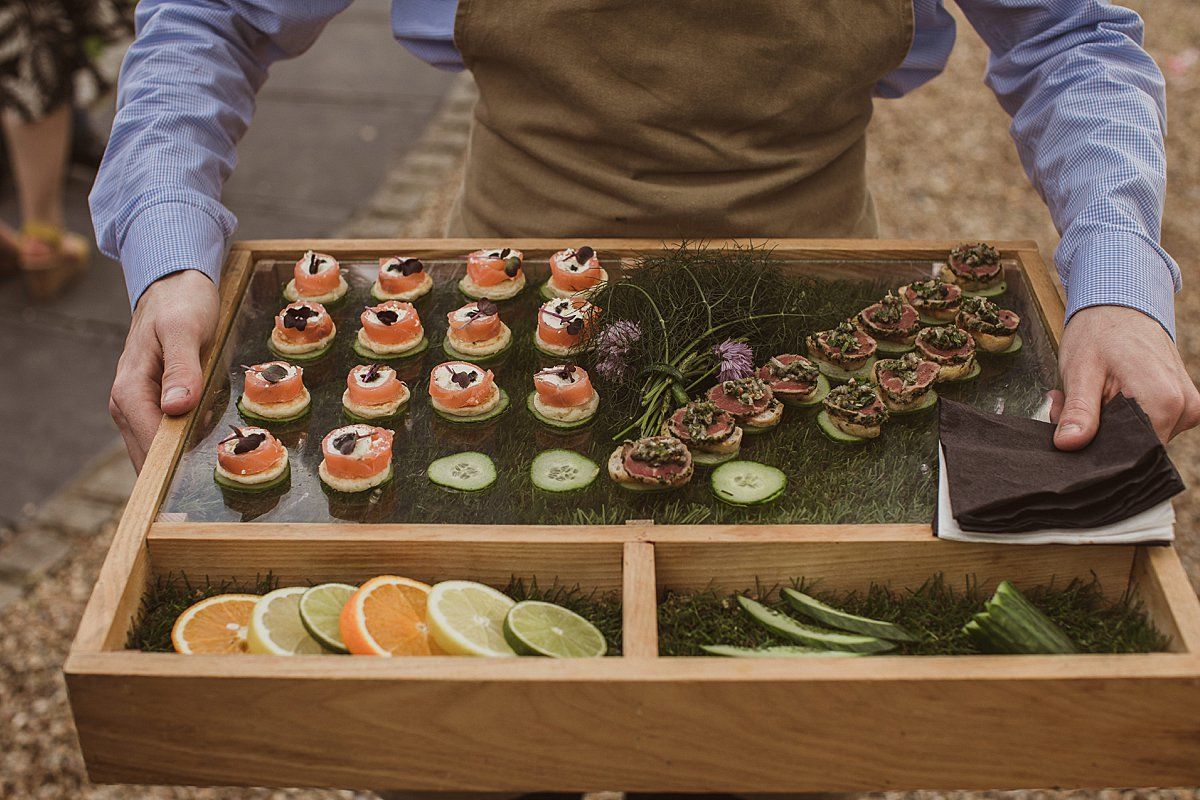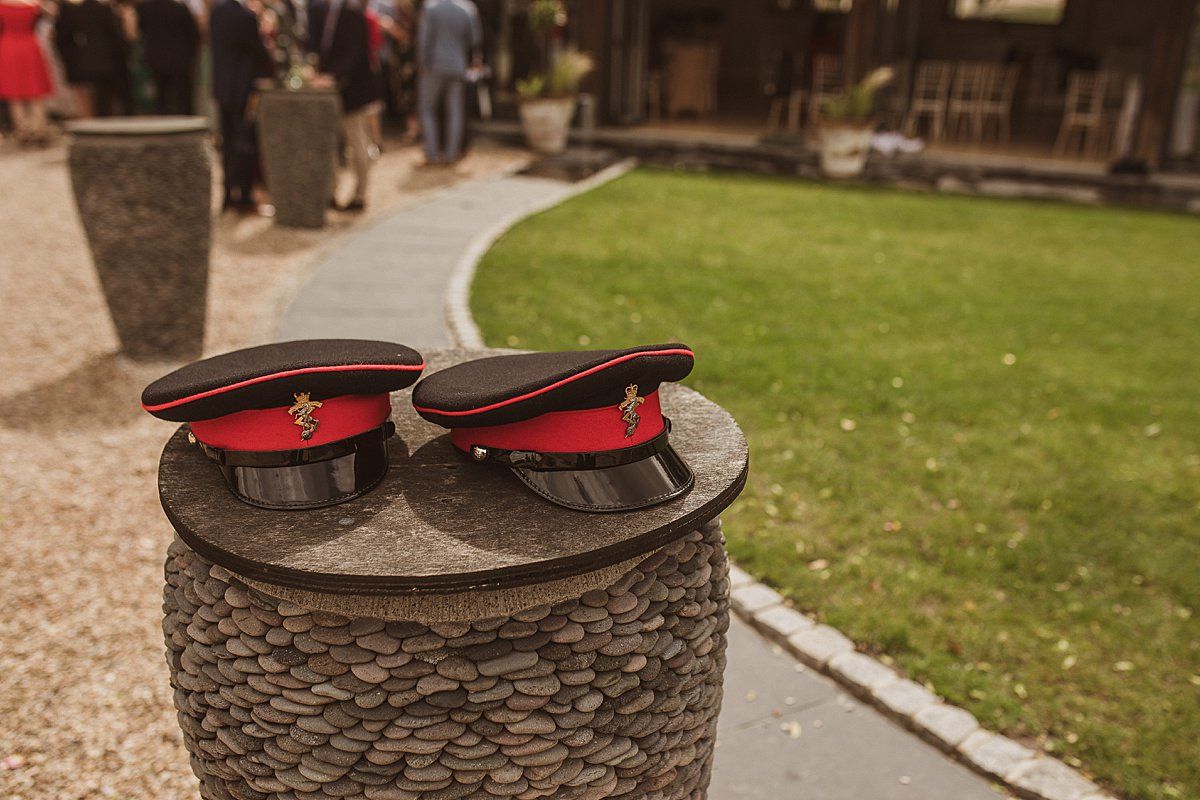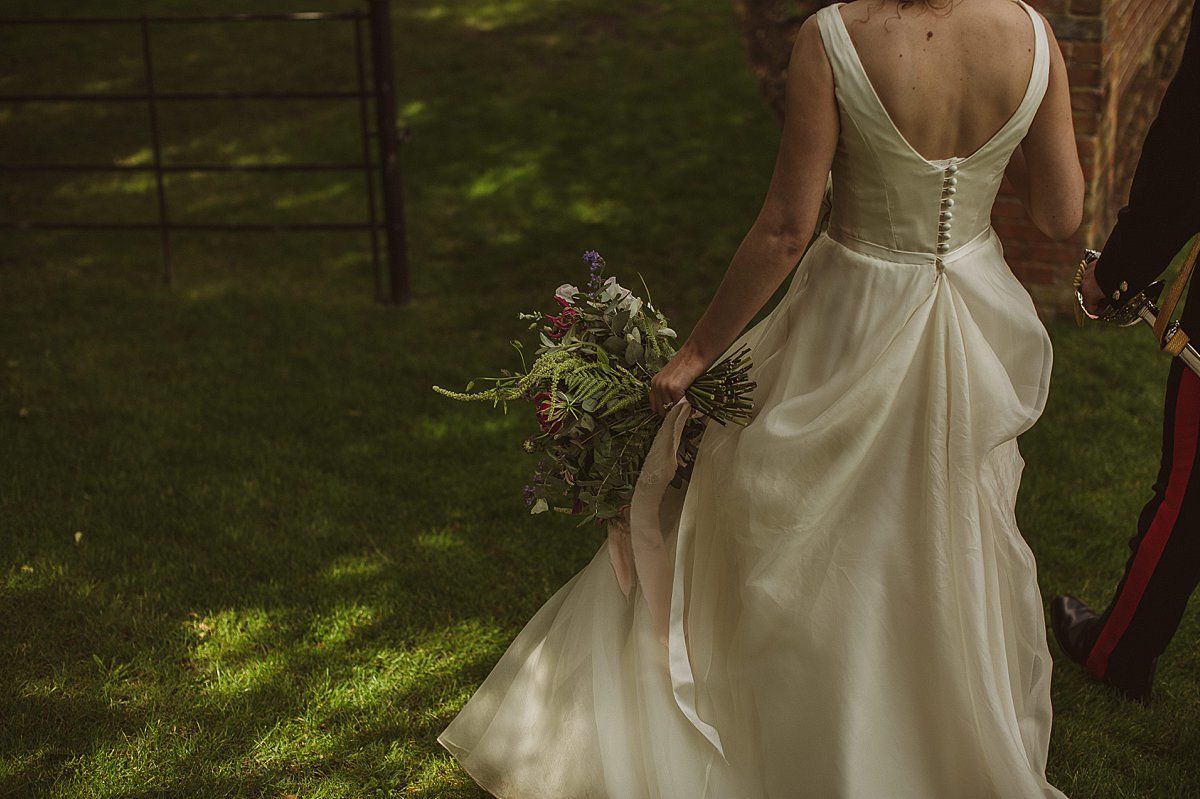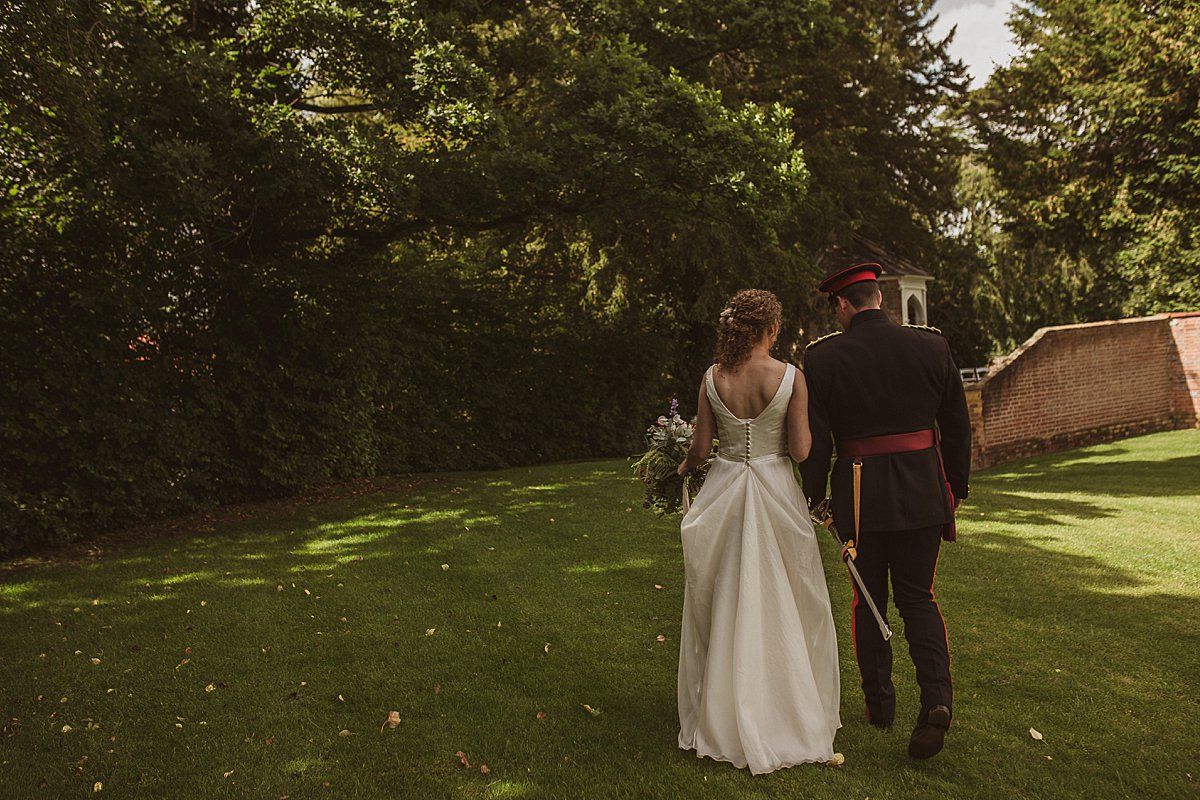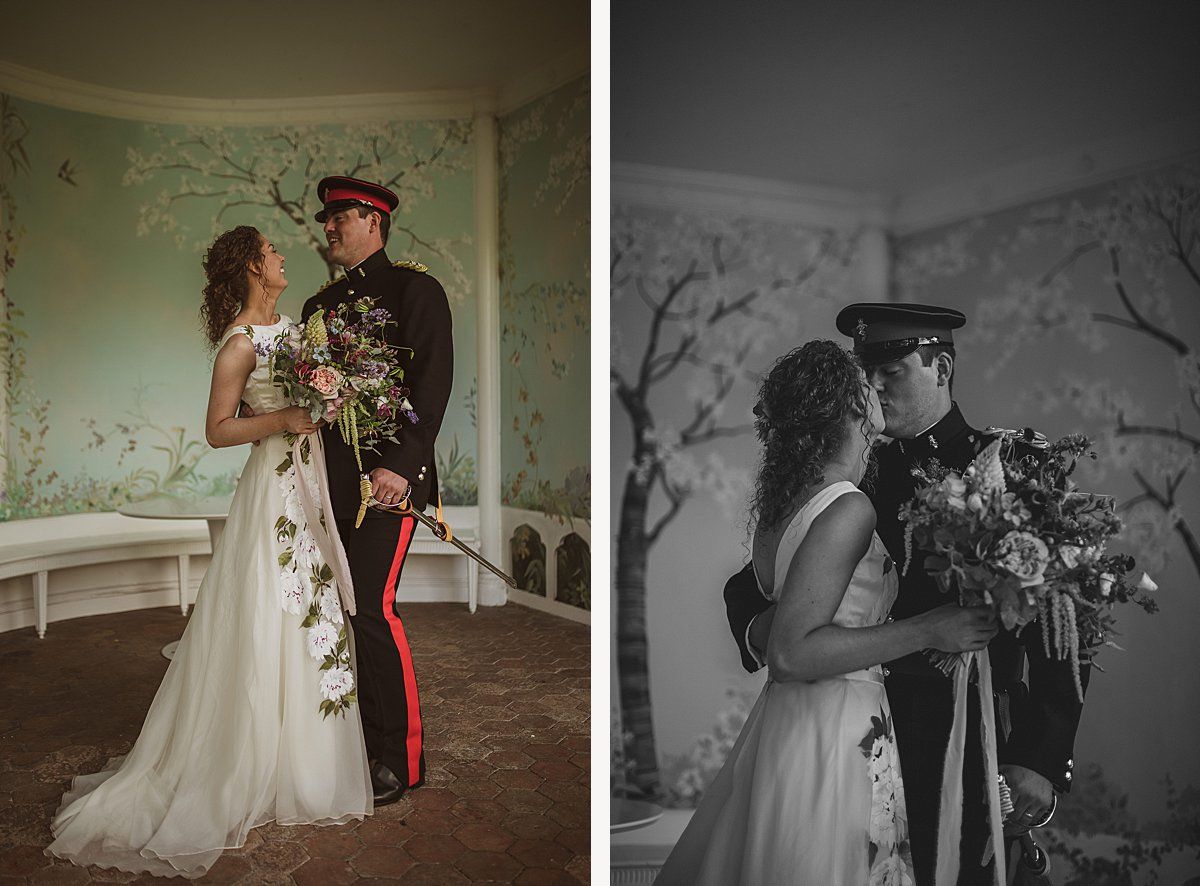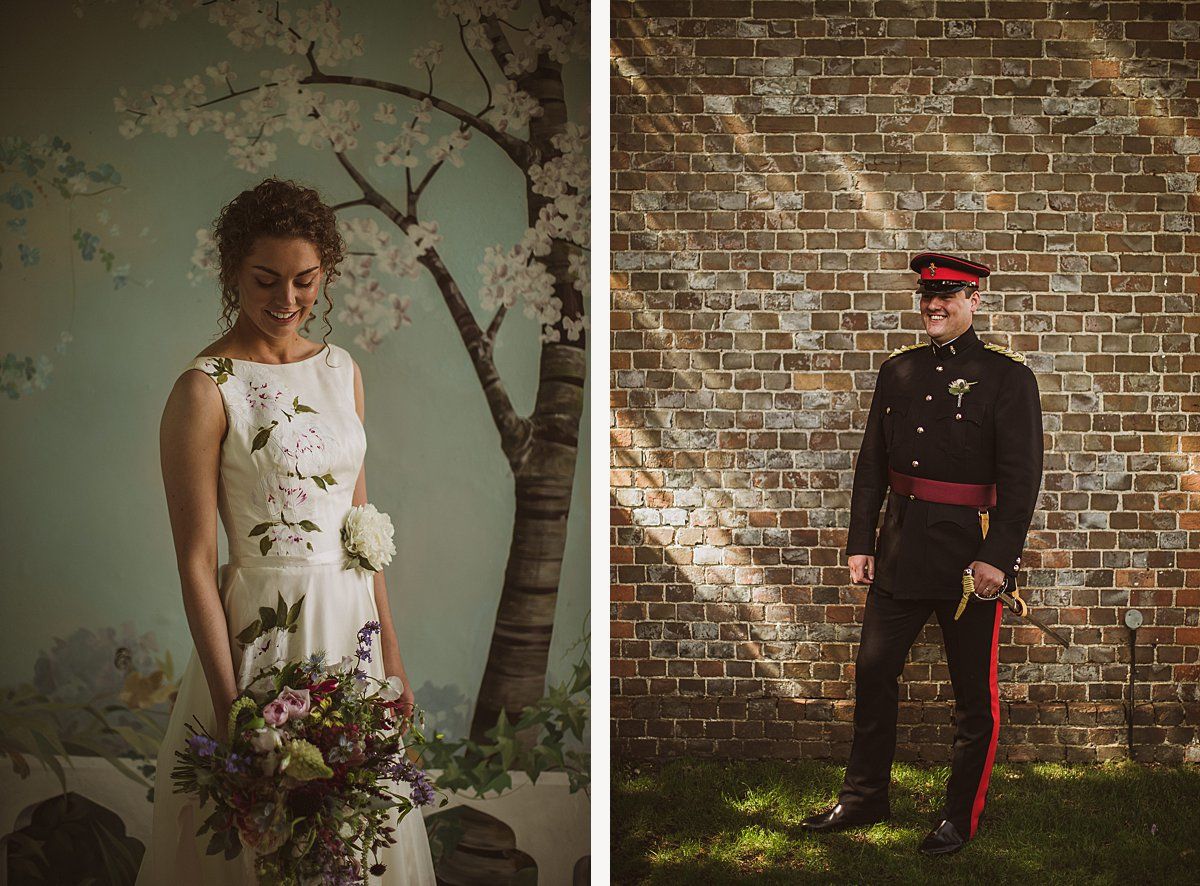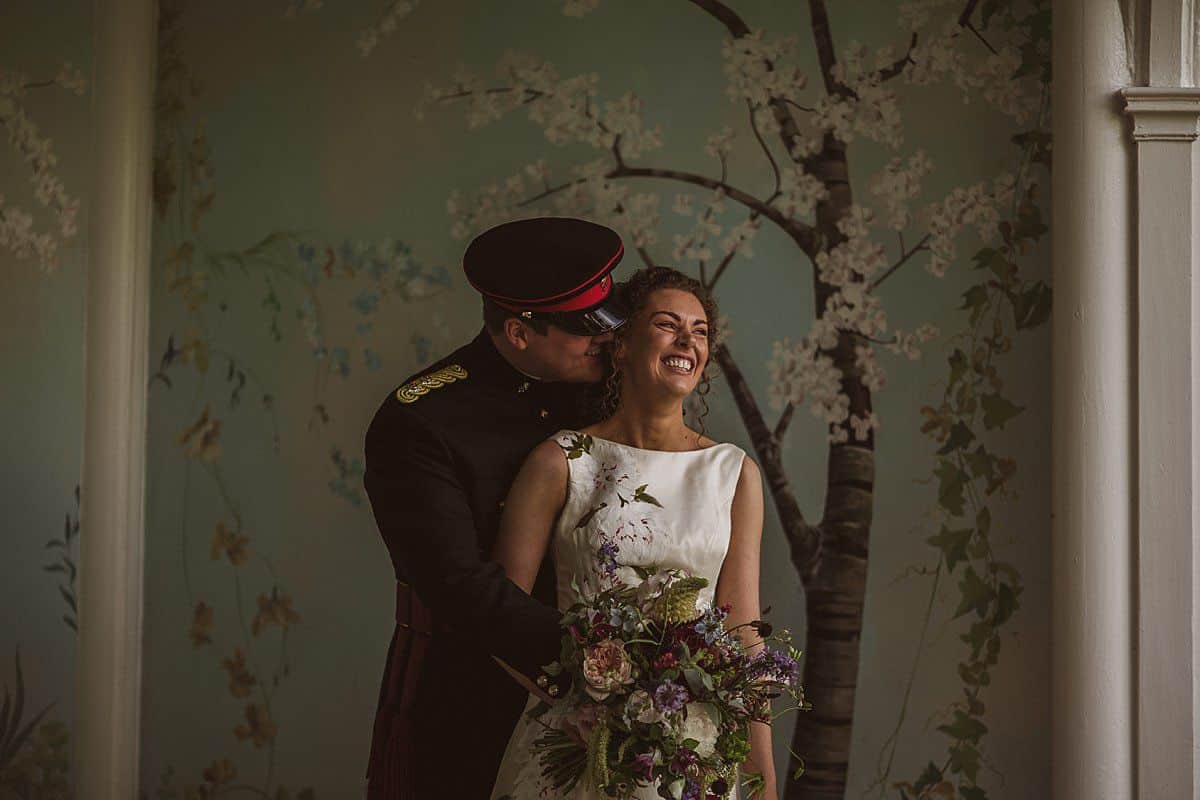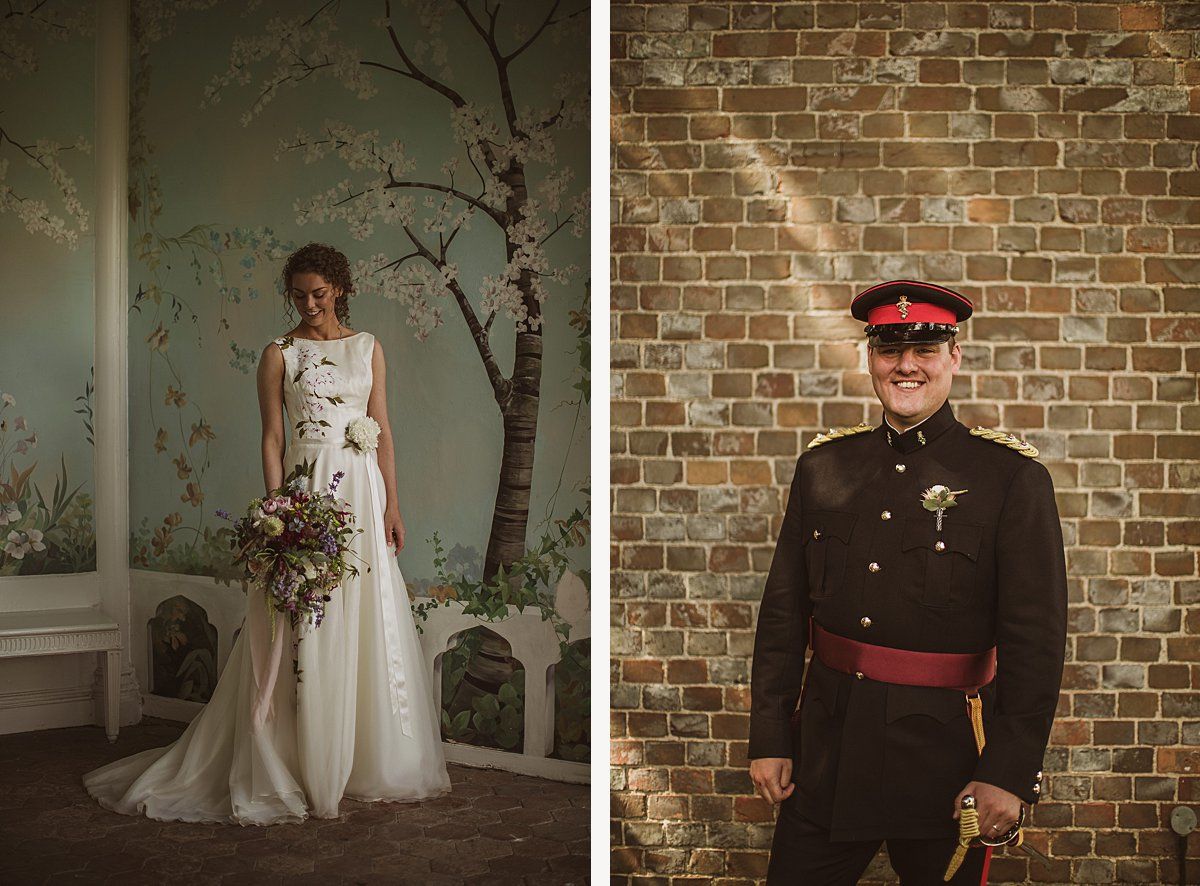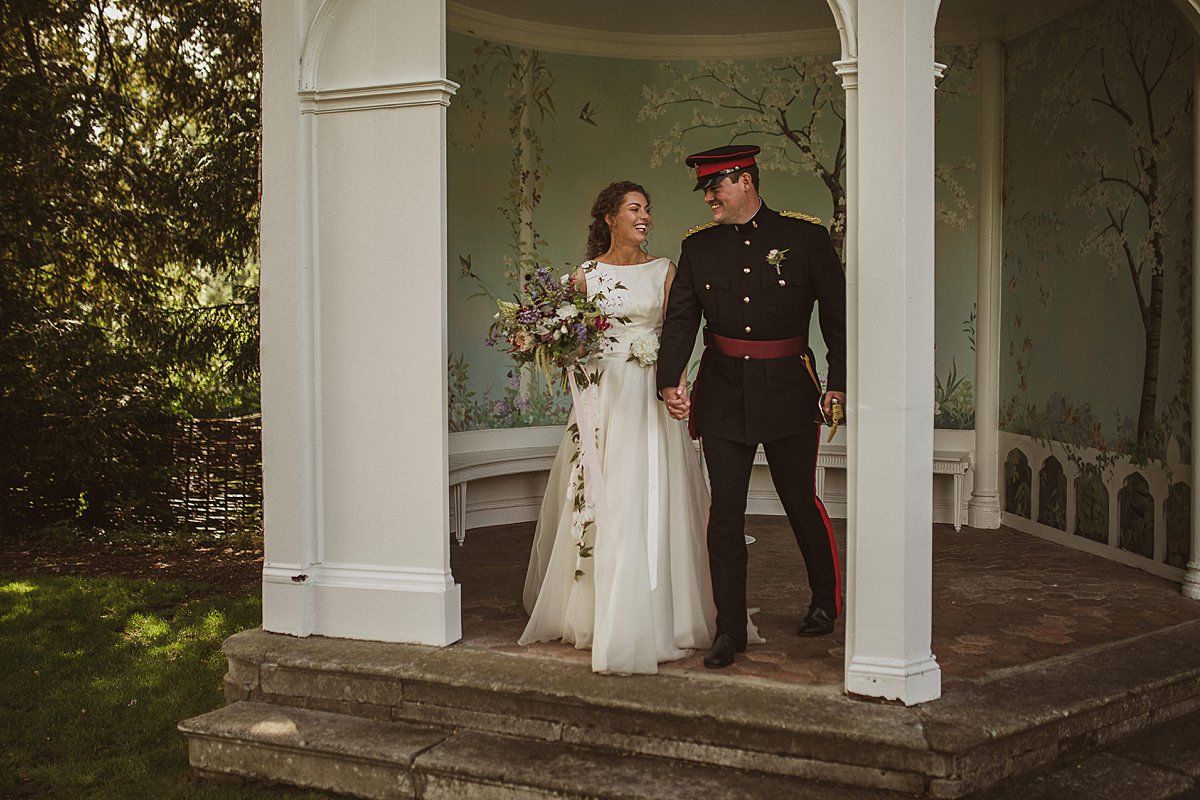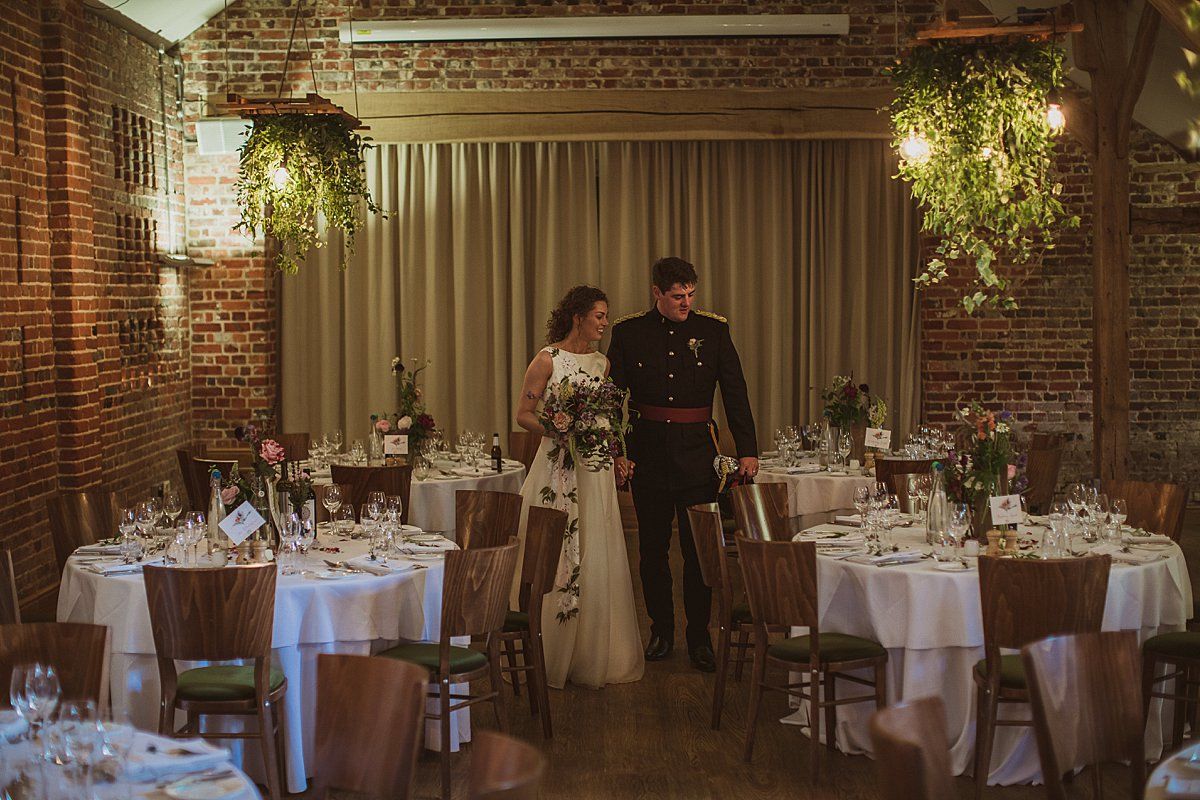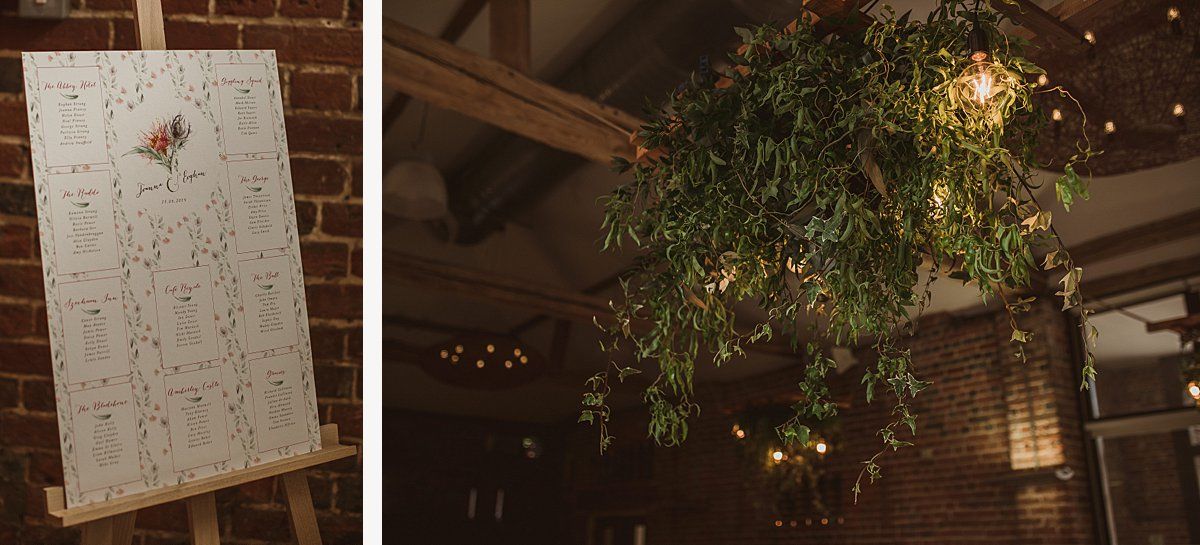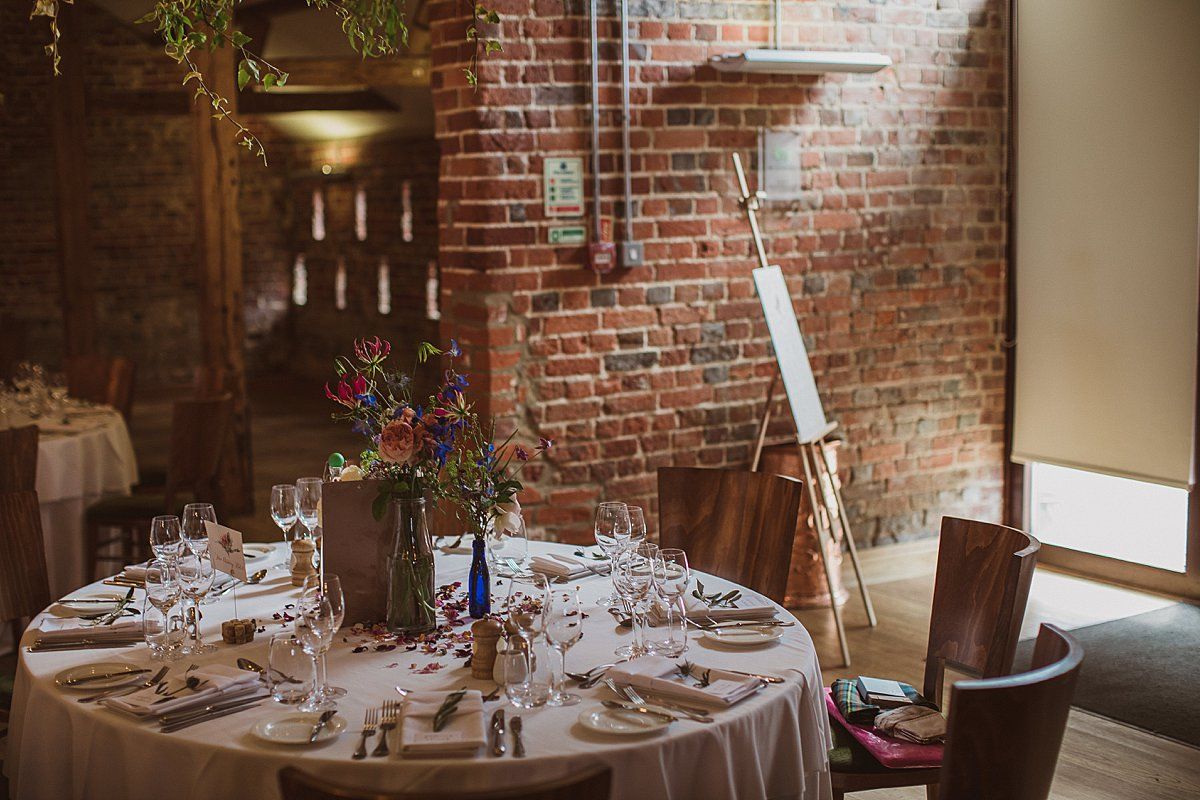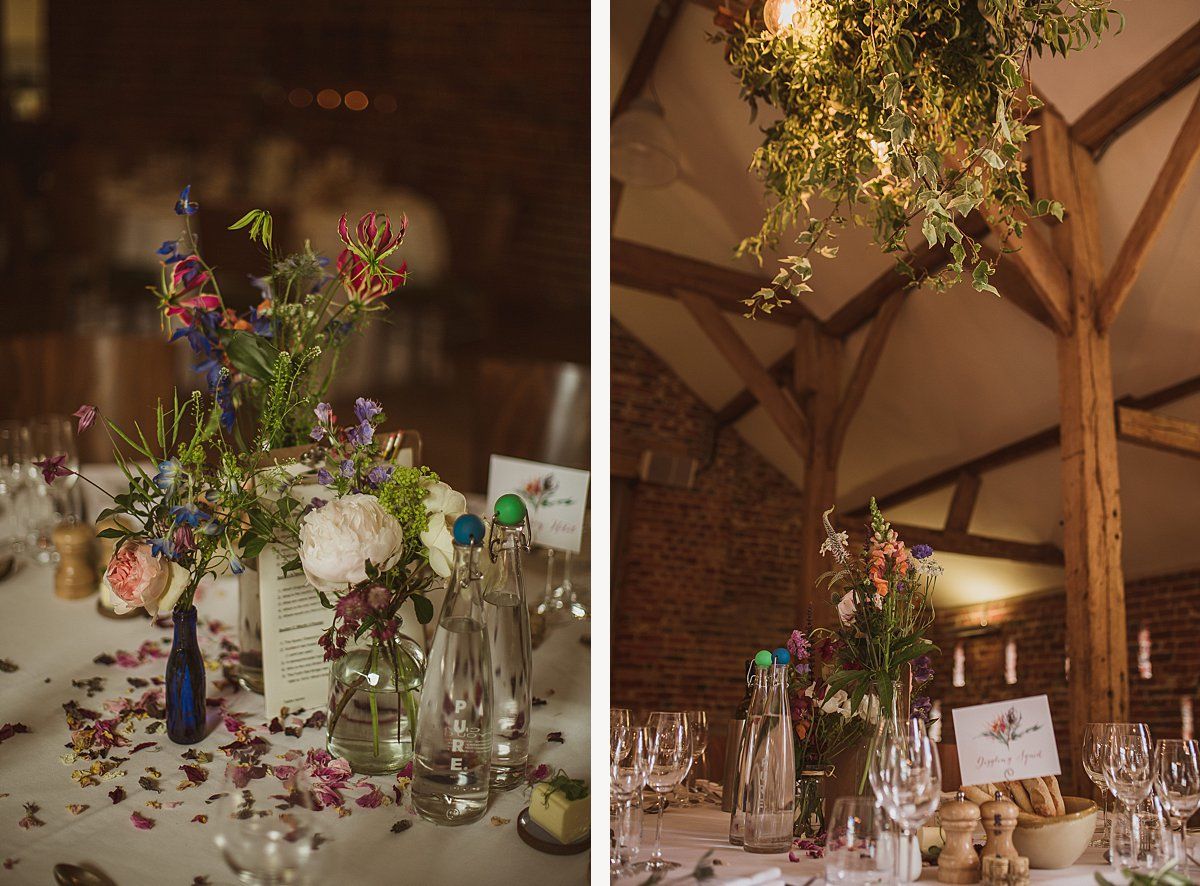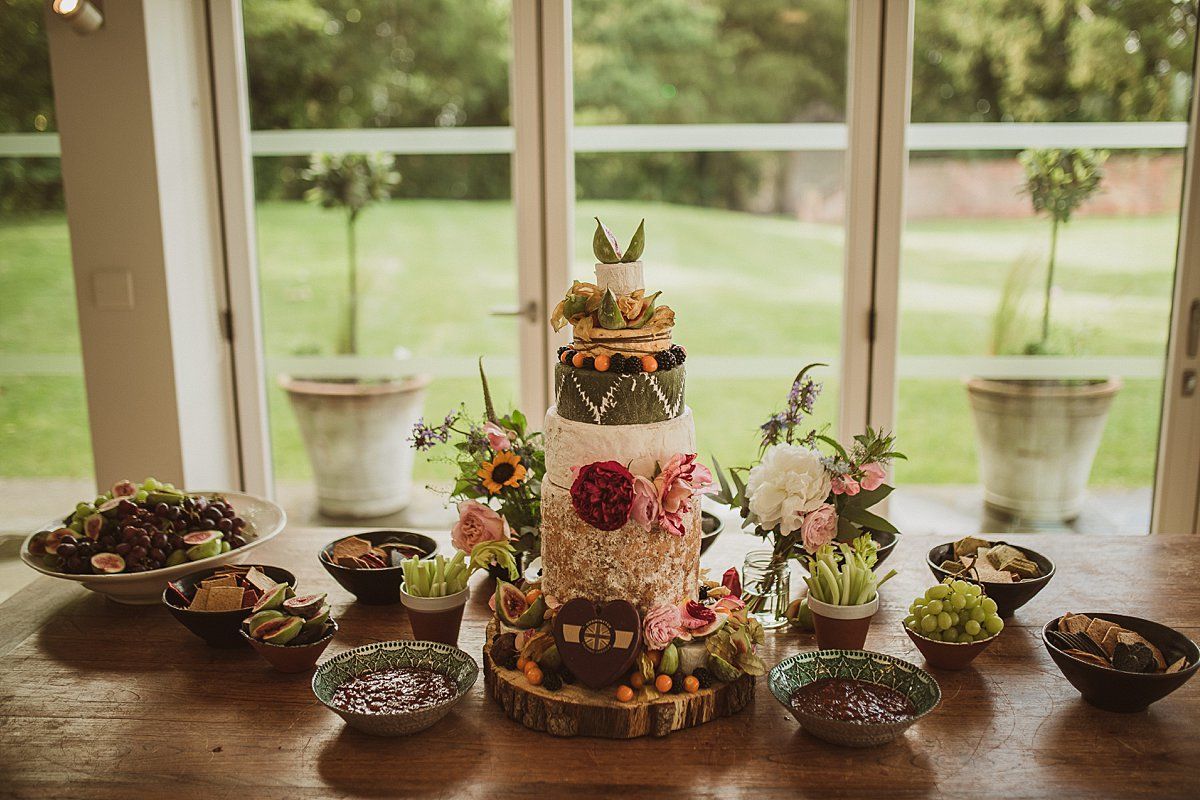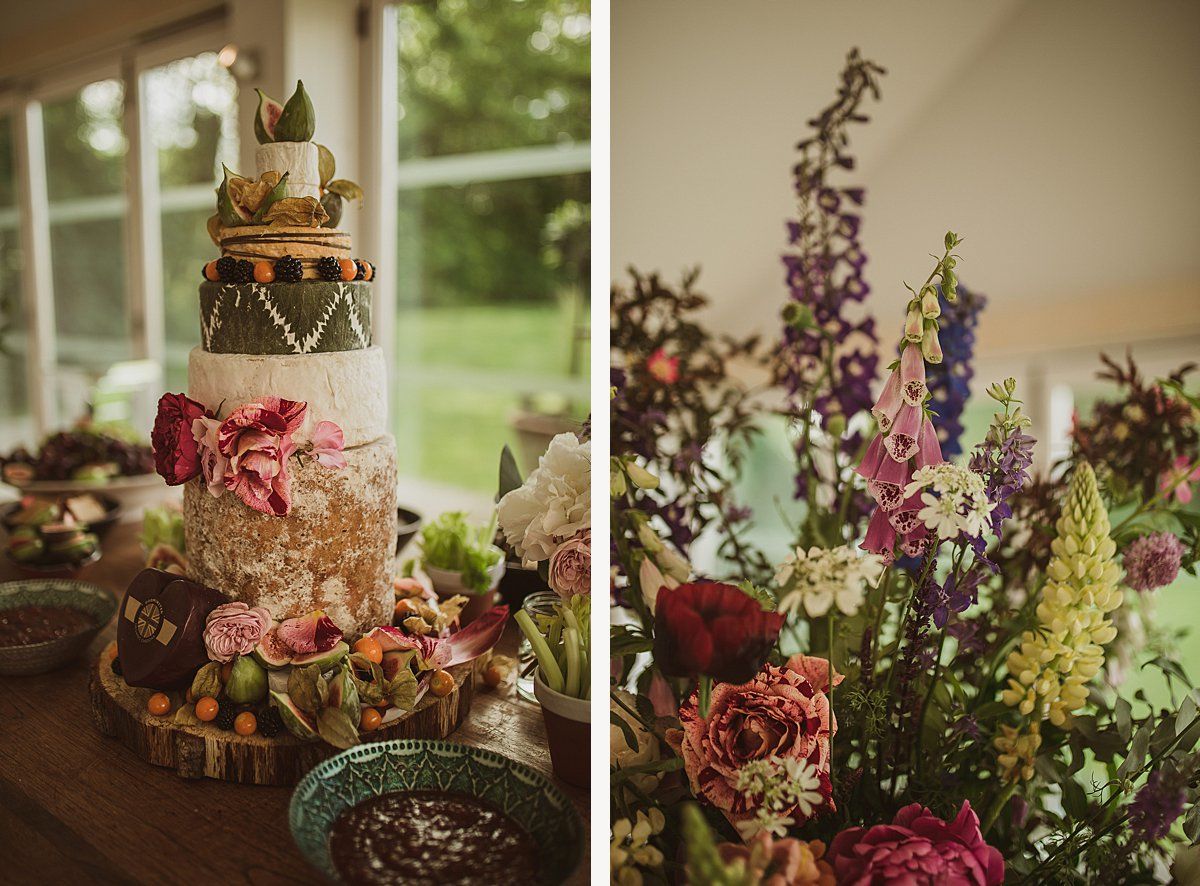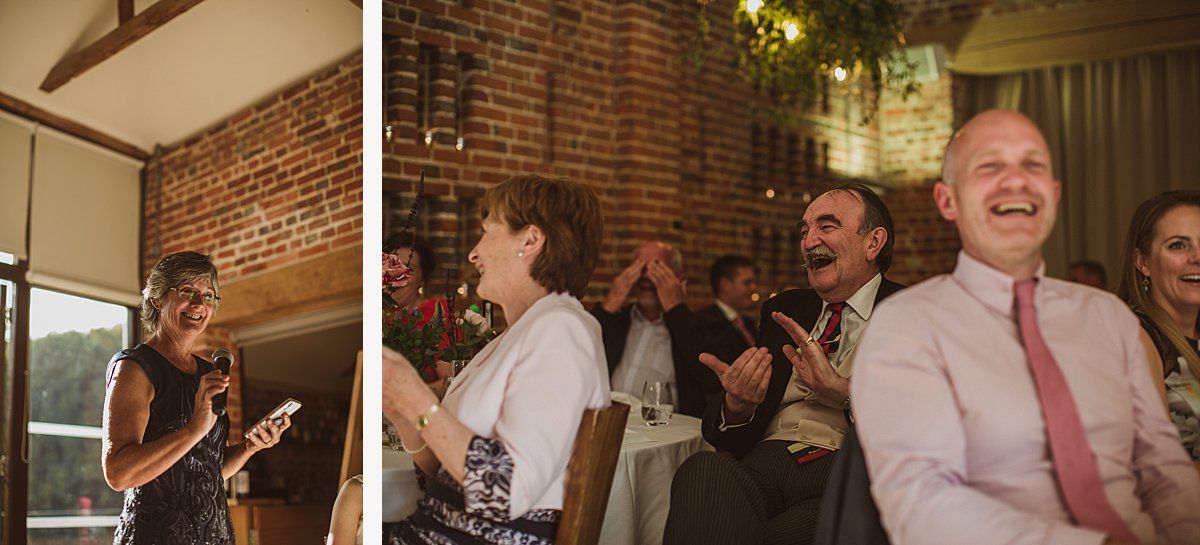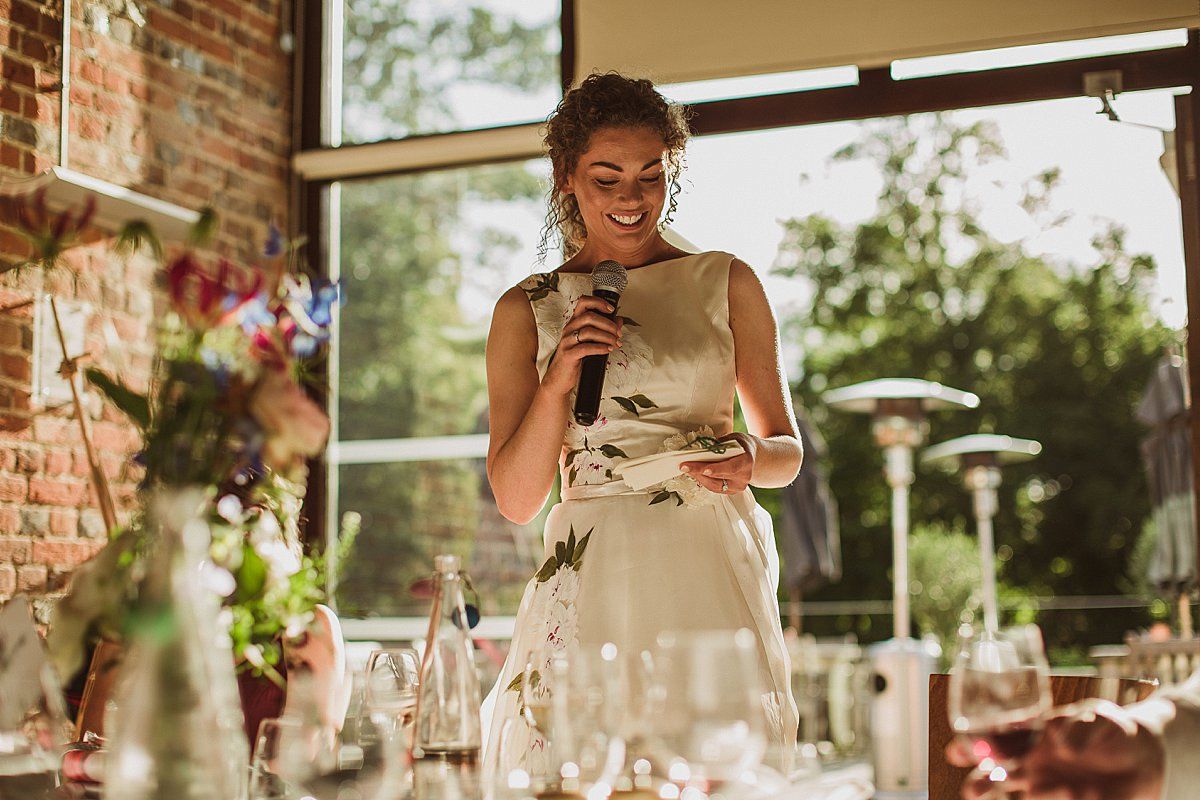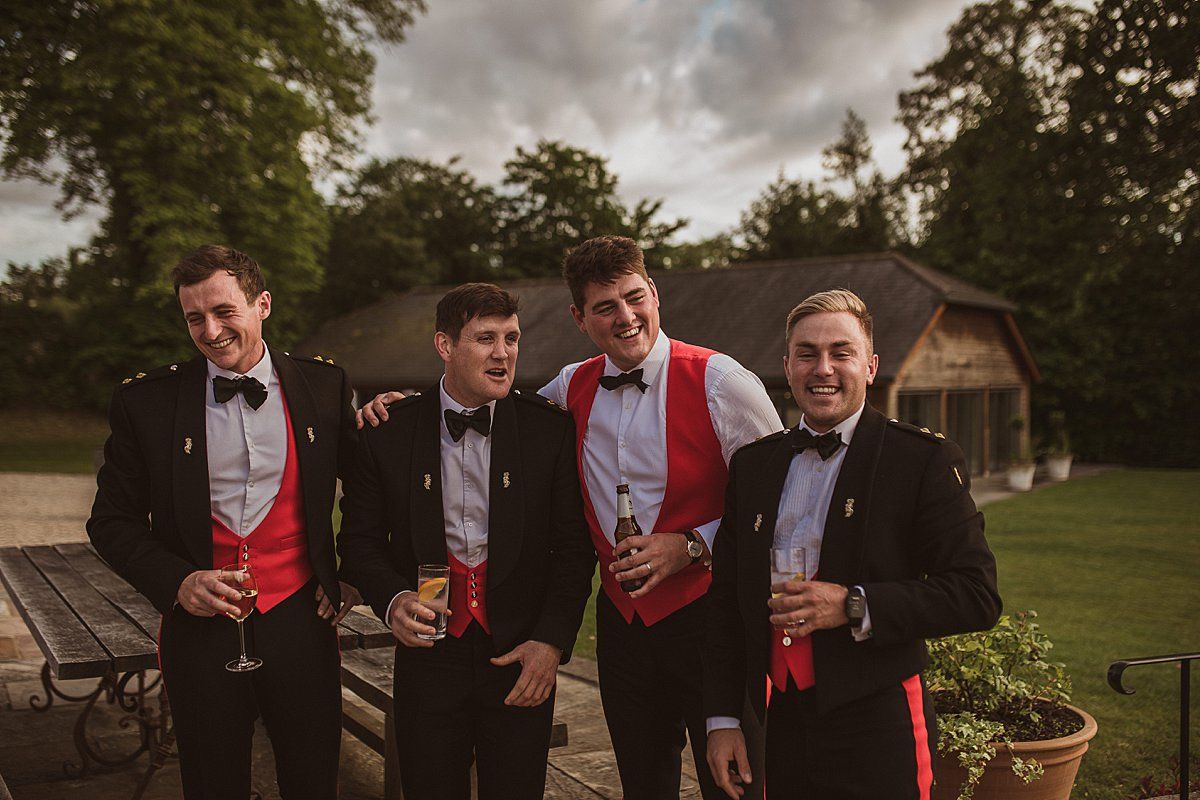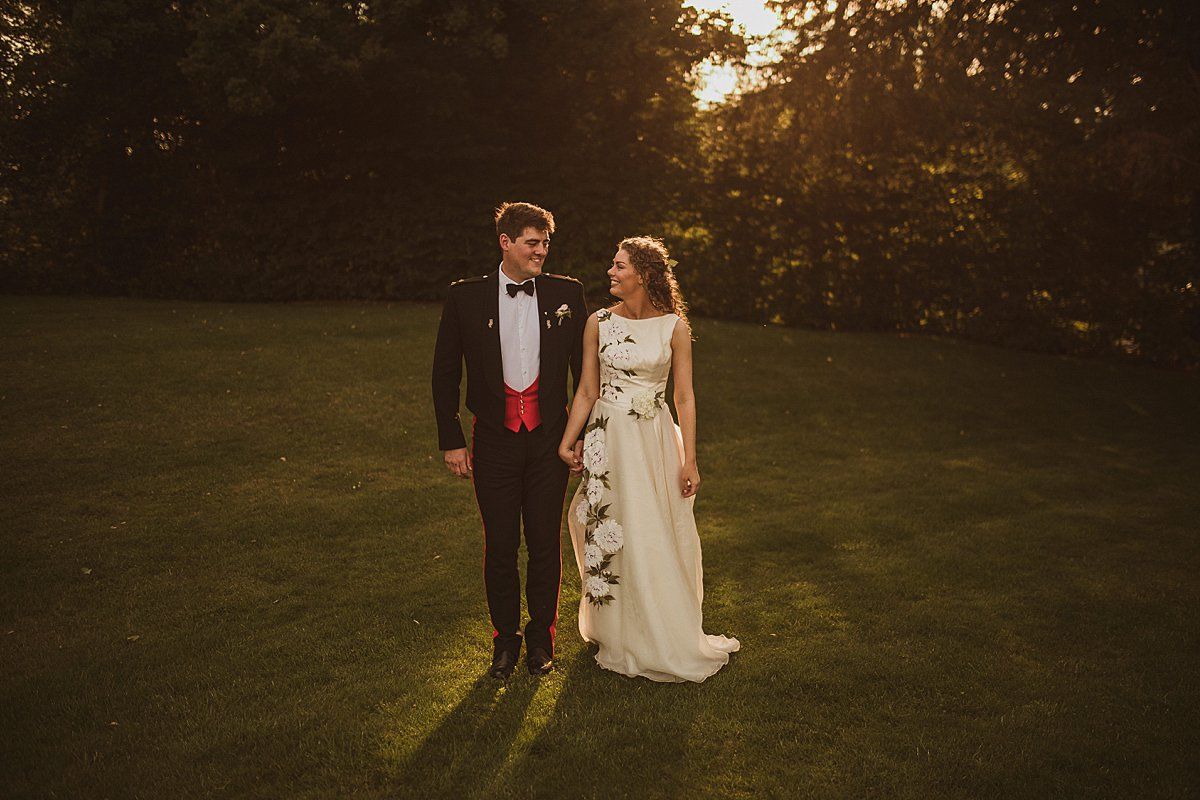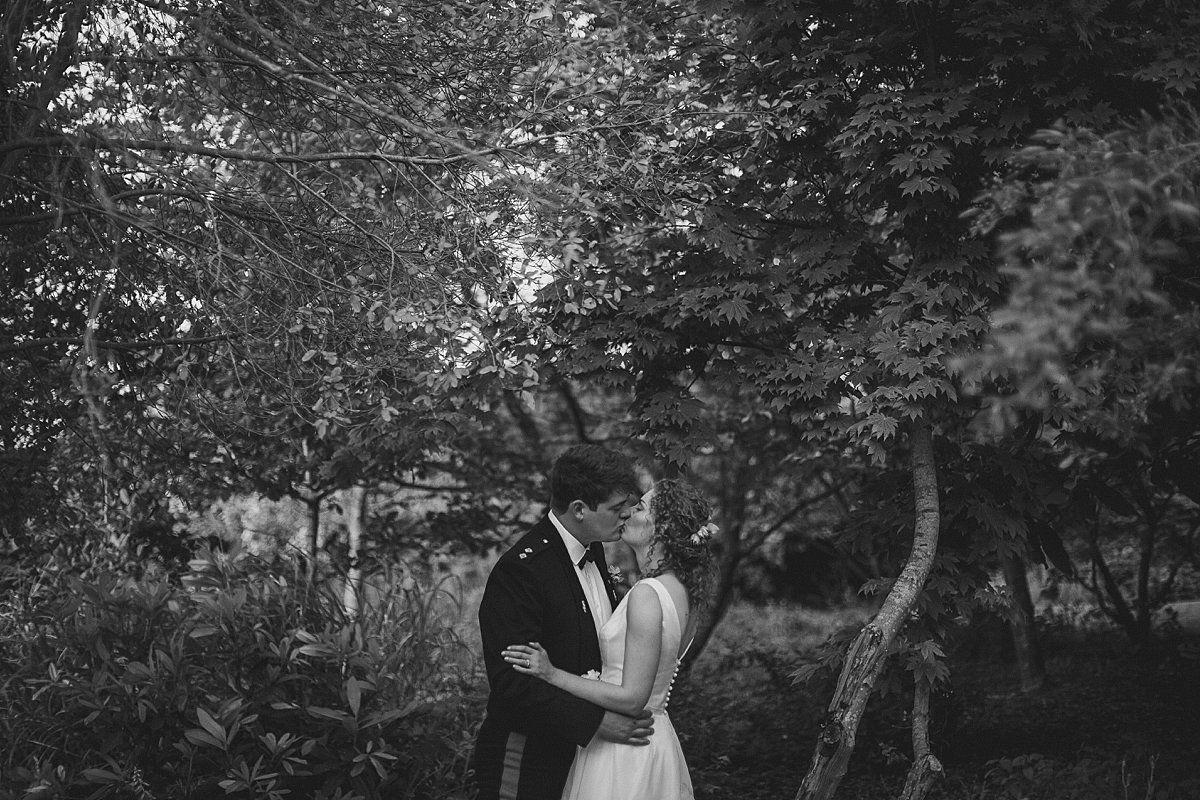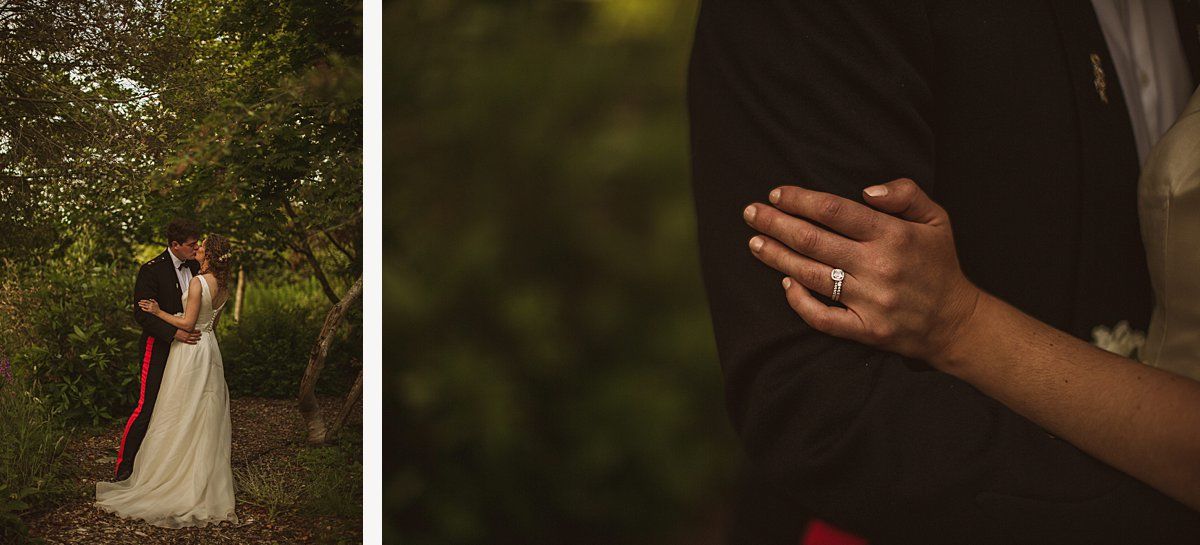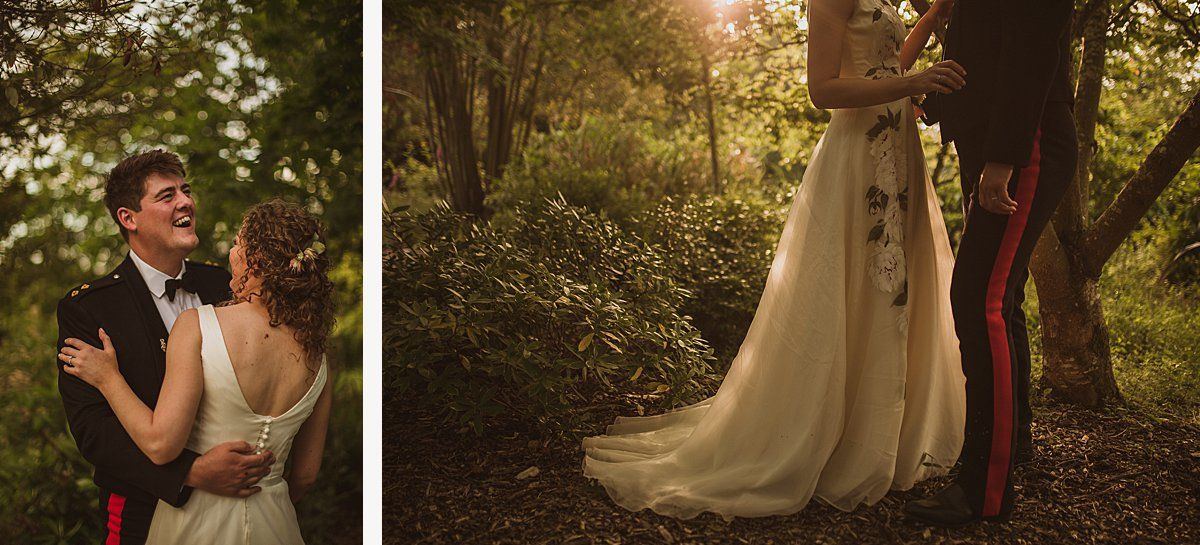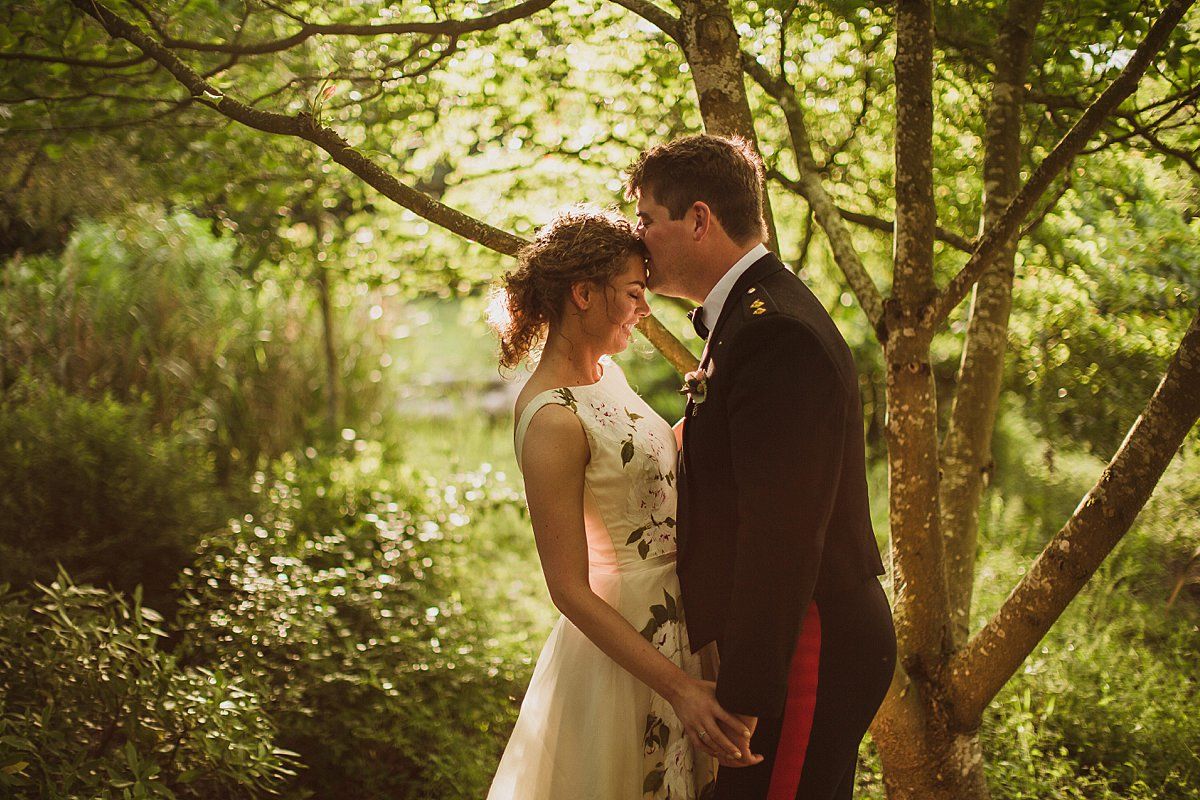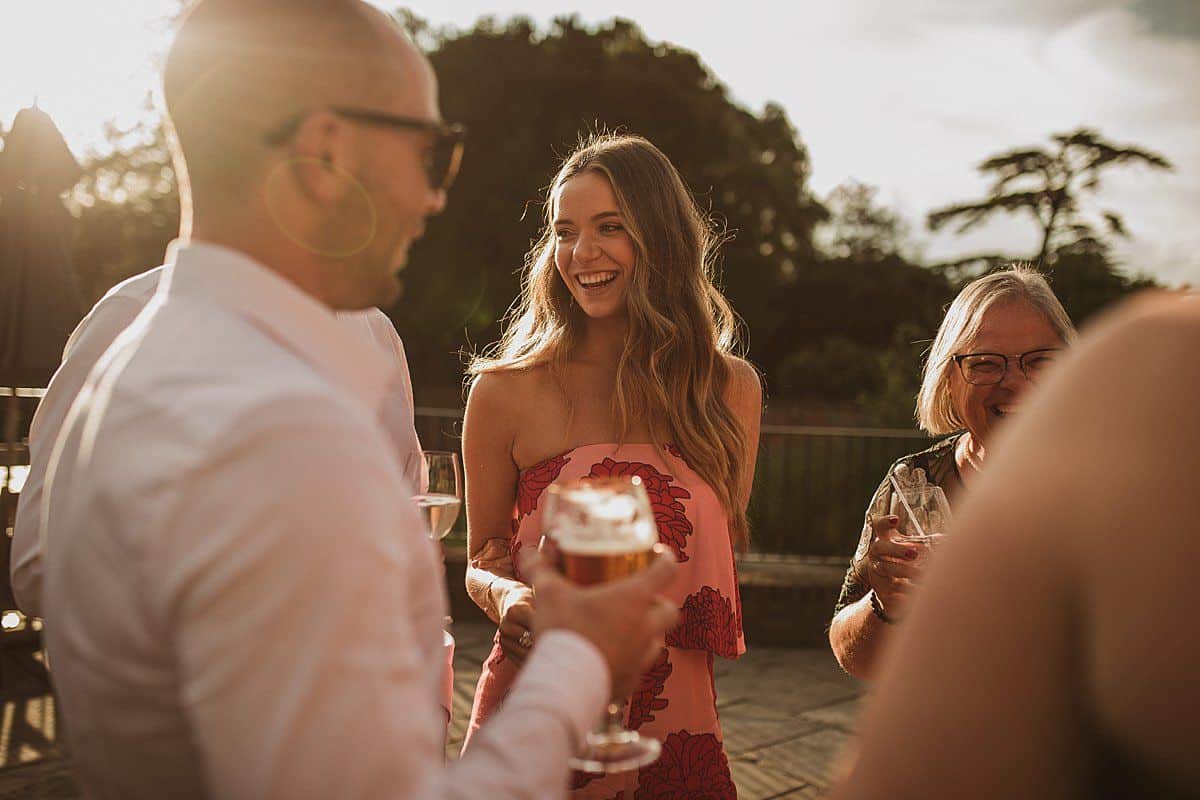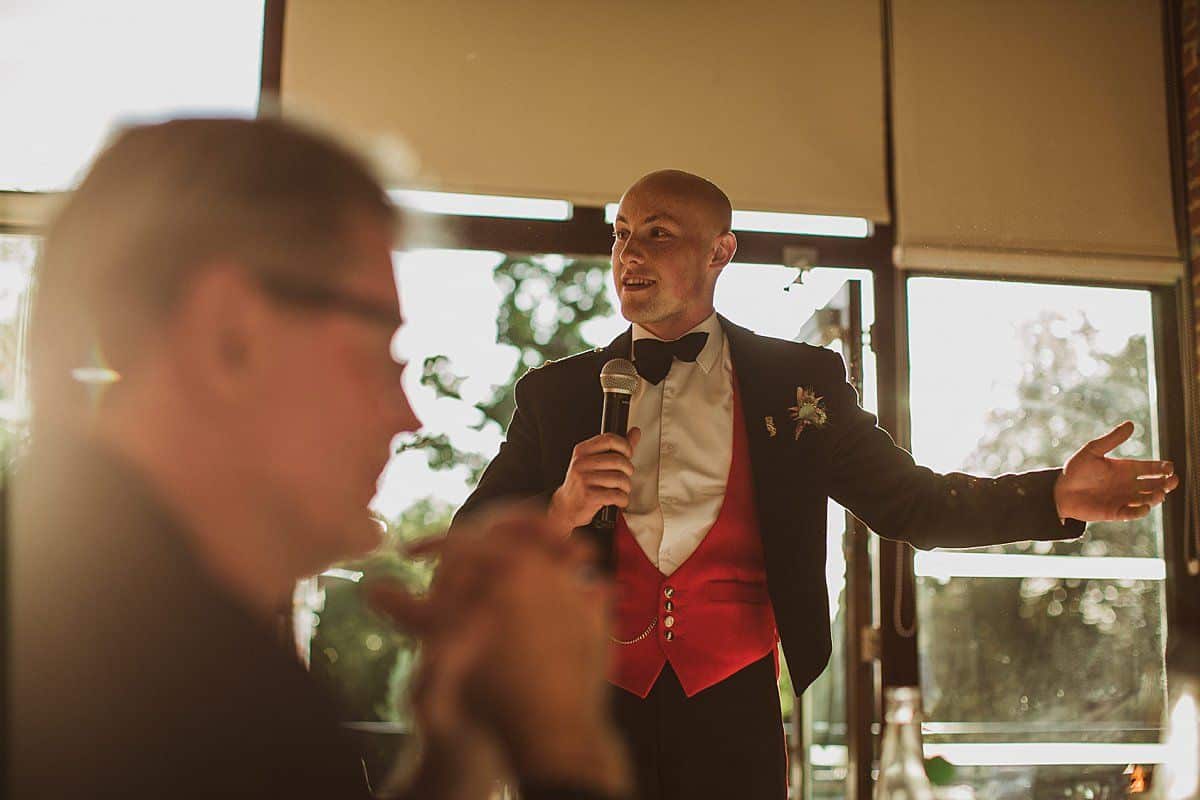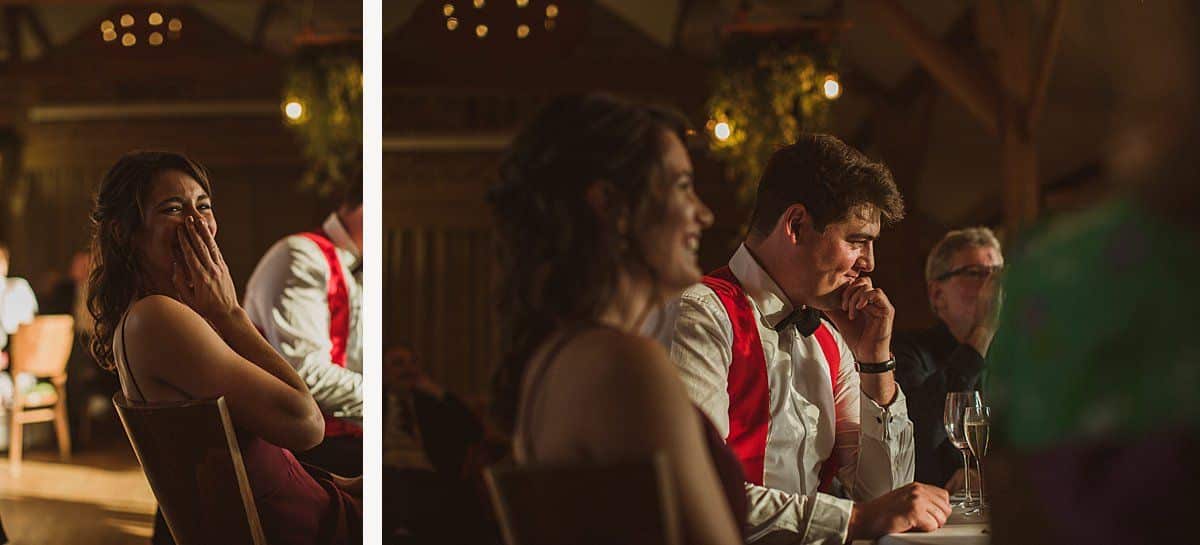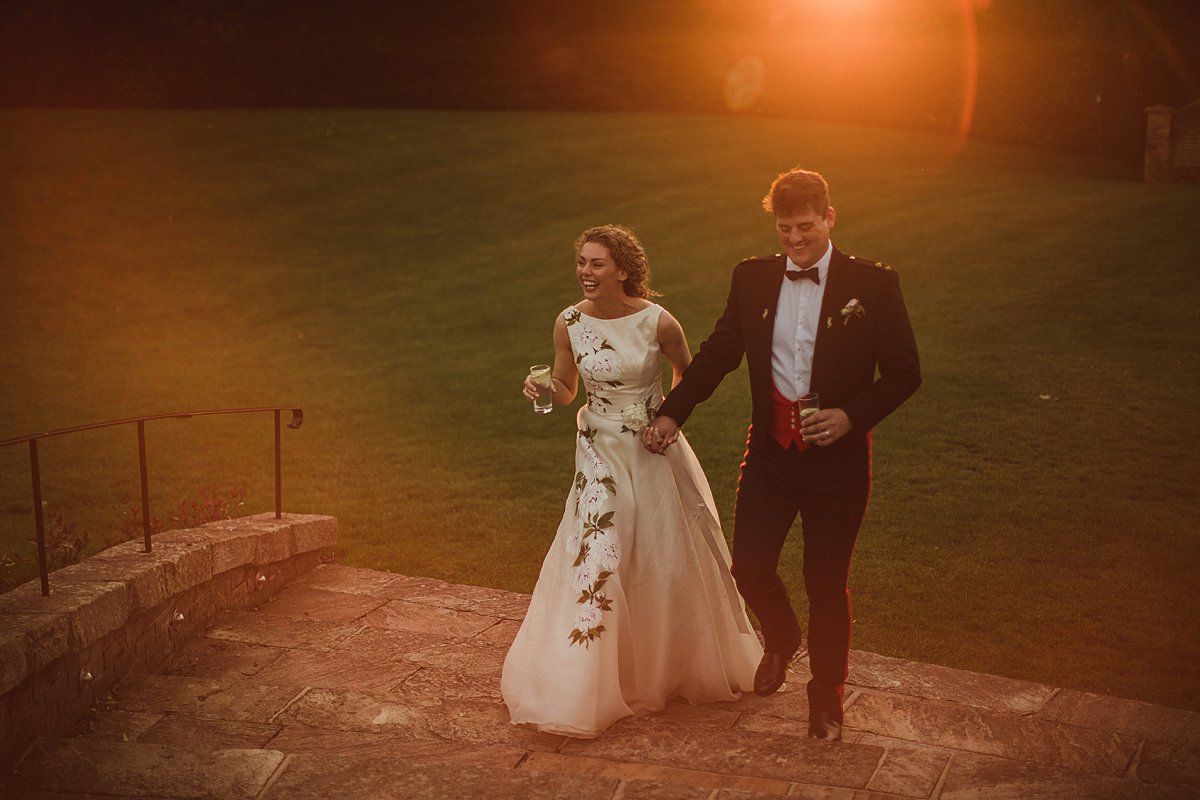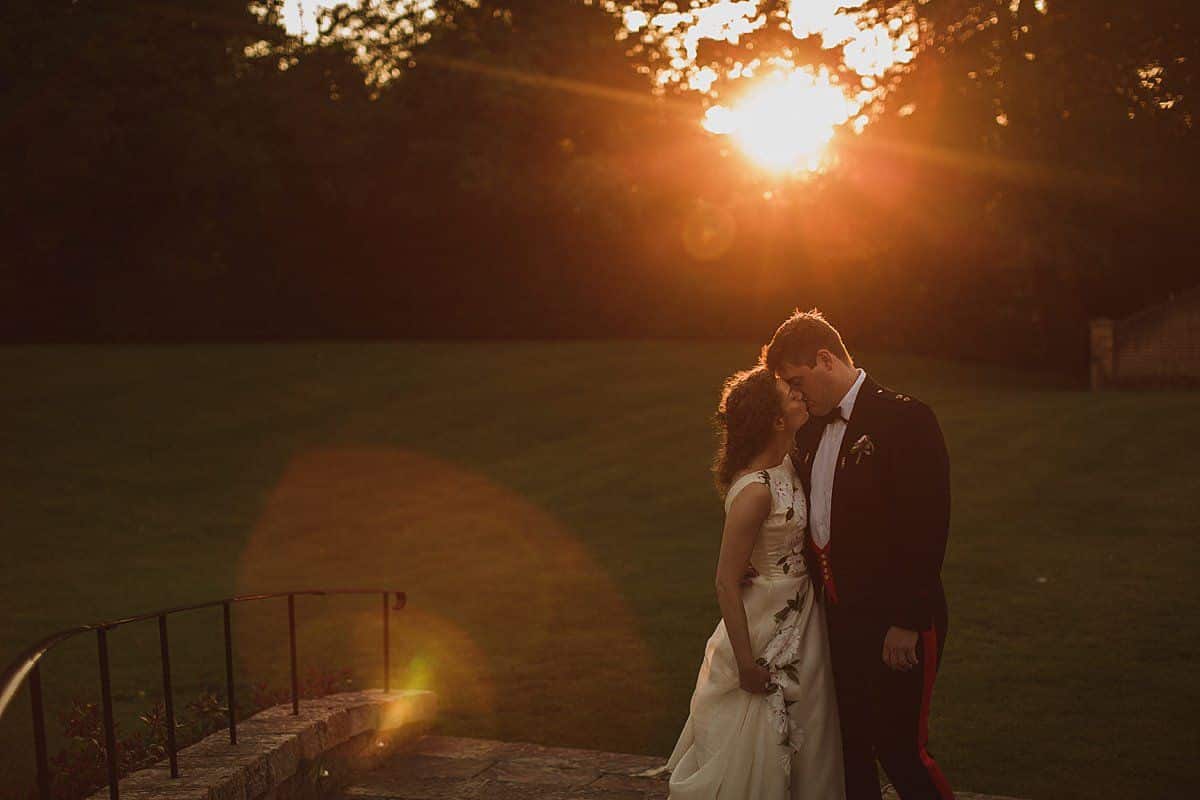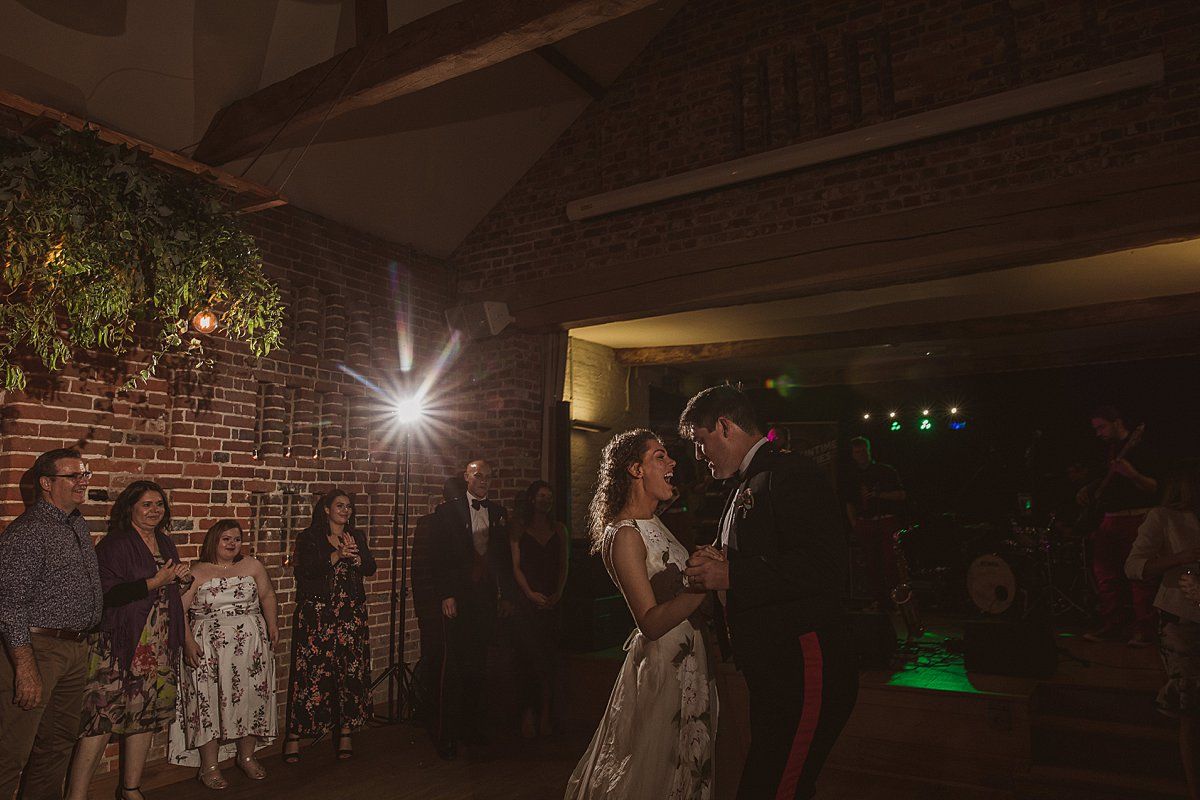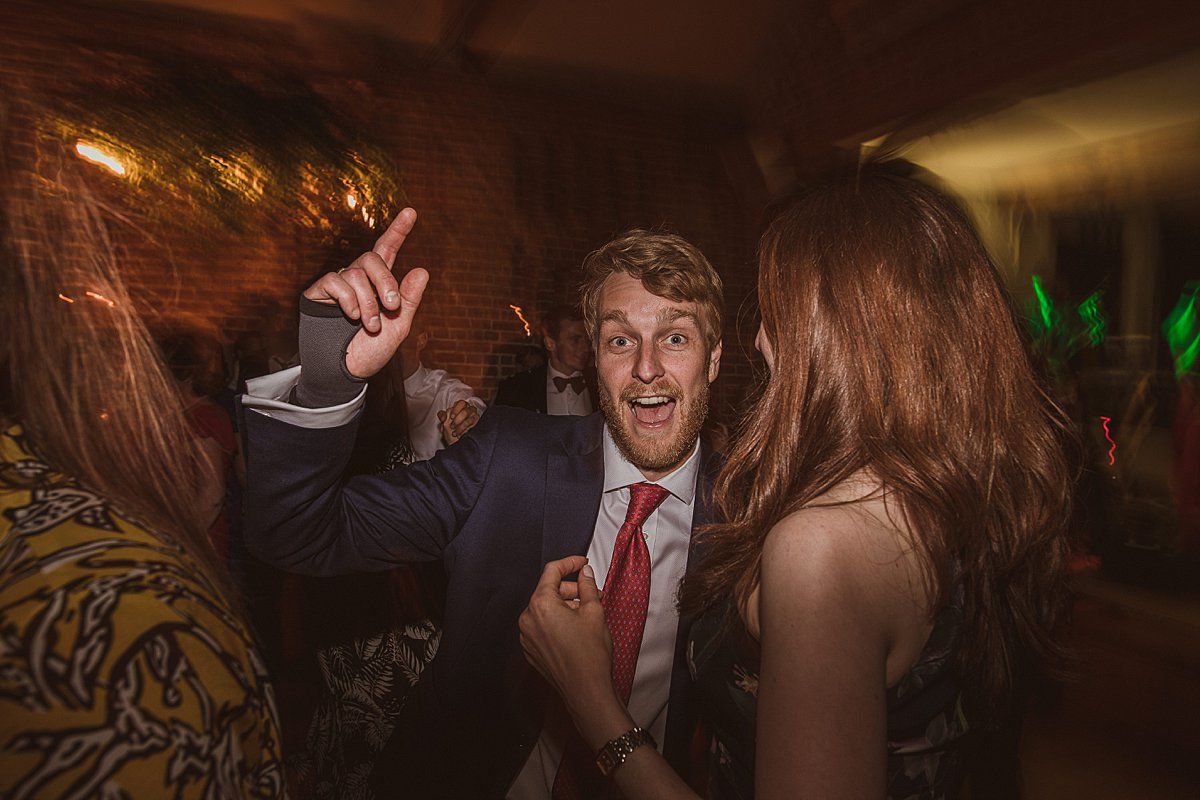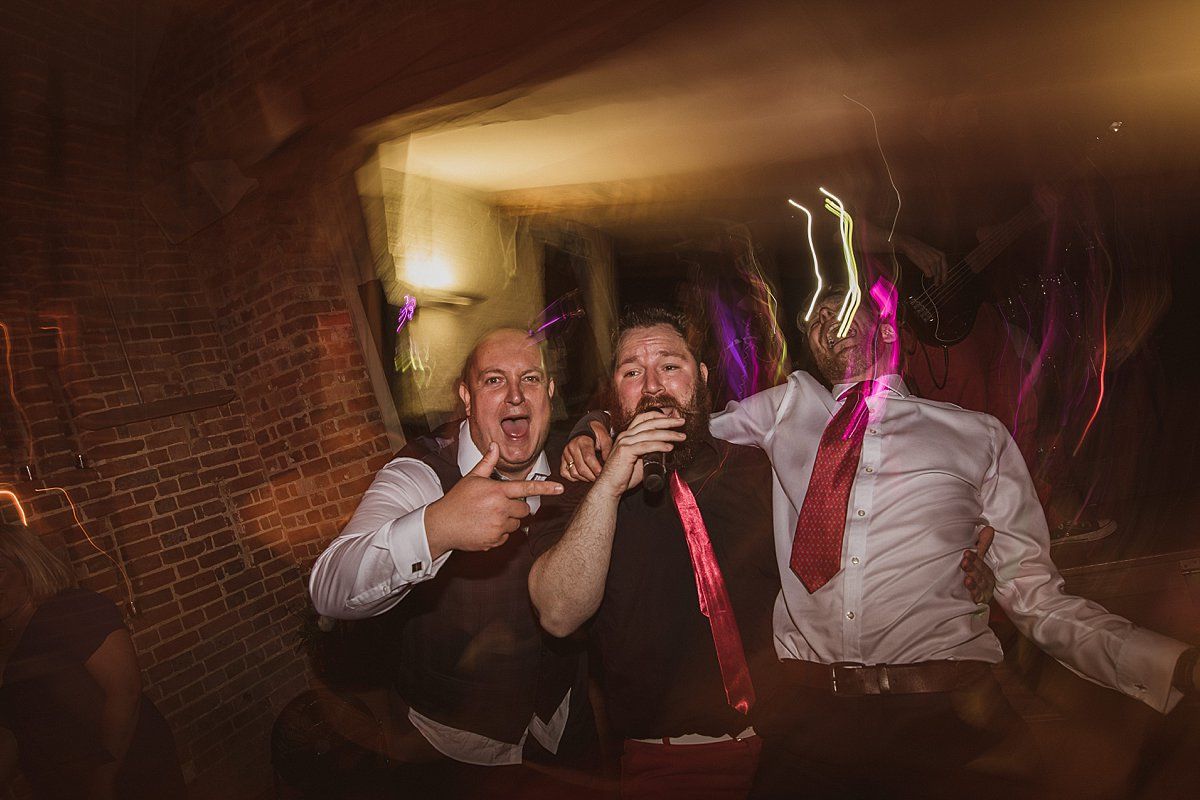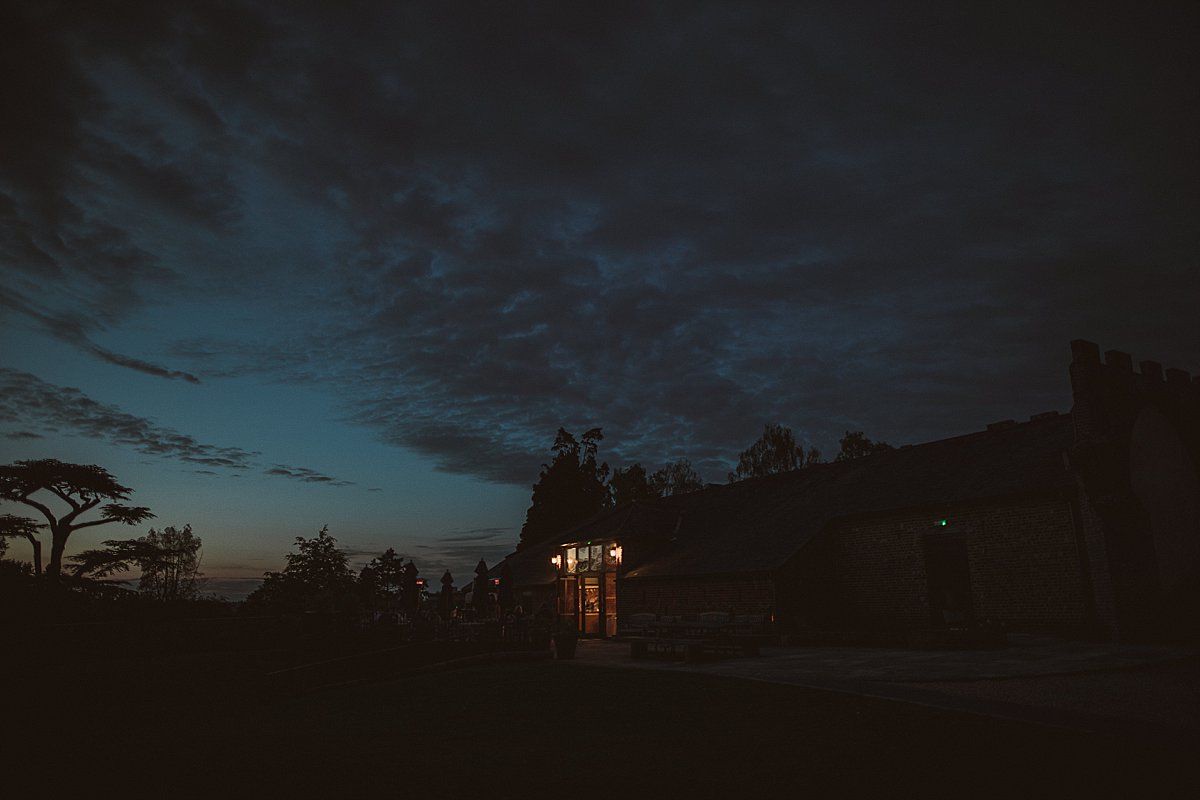 Venue: Wasing Park
Dress: Alan Hannah
Shoes: FRANKiE4
Make Up: Lissy Puig
Hair: Rebecca Day
Flowers: The White Horse Flower Company