Overbury Village Hall Wedding
Last year we shot some amazing weddings, every single one of them unique and special for their own reasons. When Jocasta and Lyle enquired, they were due to get married at Millbridge Court. Due to unforeseen circumstances things changed and their wedding day took place in Lyle's home village of Overbury, with a real community spirit. In retrospect I'm SO glad this awesome couple had the wedding they did. This wedding felt like we were part of the family, not just recording history for them, but being a part of it too.
Utilising the village hall, lawn across the round and surrounding area this wedding was relaxed, elegant and classy. Their styling helped by Georgie from Regency Weddings gave the feel that we were at an exclusive boutique venue. The whole day had an emotional connection running through it and everything was so personal to J + L. Long trestle tables draped in eucalyptus, candles as far as the eye could see and an abundance of fairy lights kept a cosy feel inside. Prosecco, gorgeous stationery and black tie made you feel like this was a prestigious event.
Jocasta and Lyle you guys had us in stitches all day! Thank you for putting your faith in us. Thank you for letting us steal you whenever we wanted and for trekking across a pitch black field at night. We had an amazing day with you two, it was a real pleasure to be treated like one of the family and document… this – your wedding day!
Full credits below images.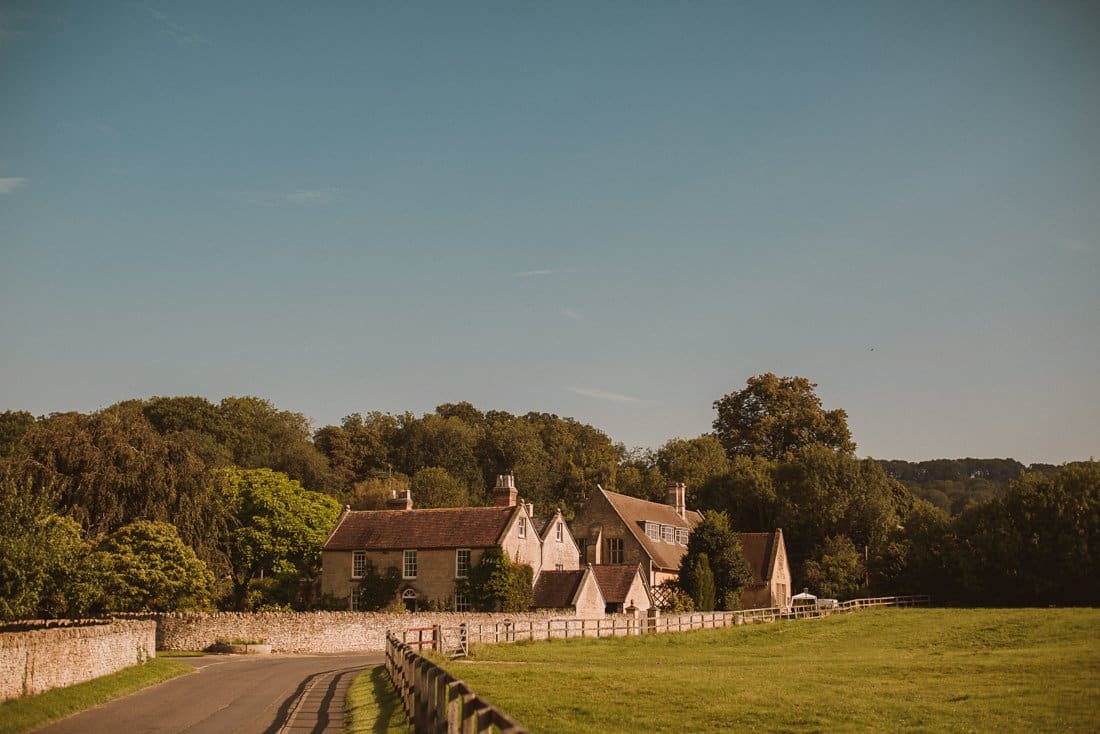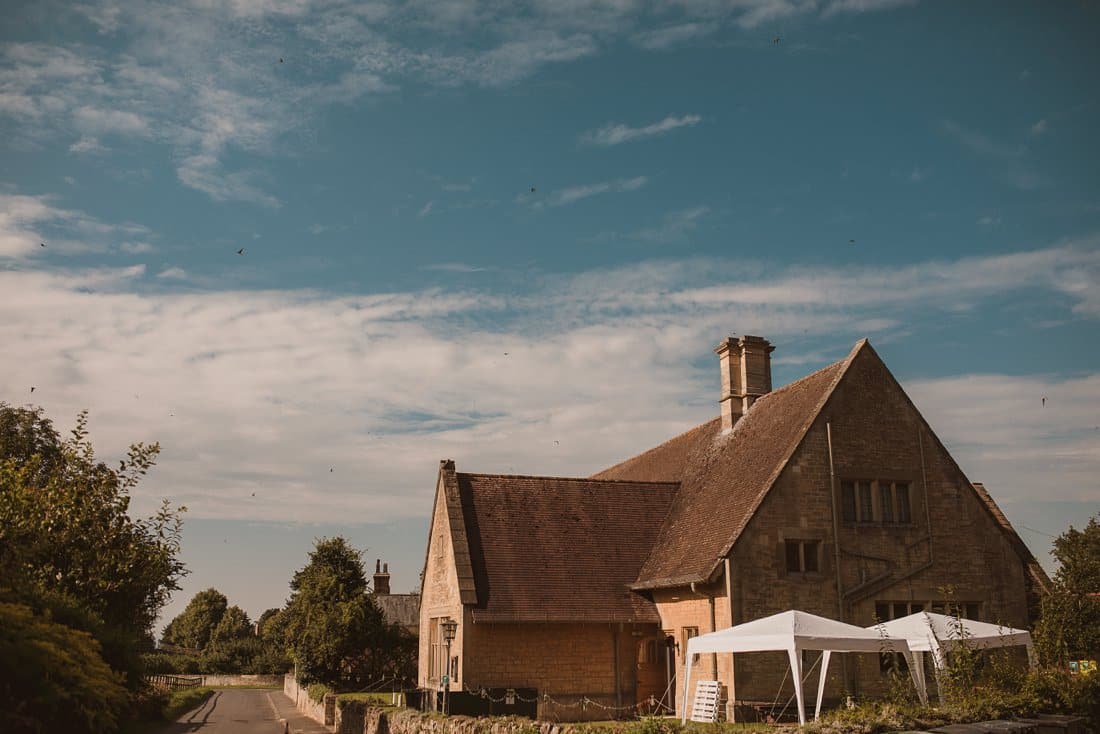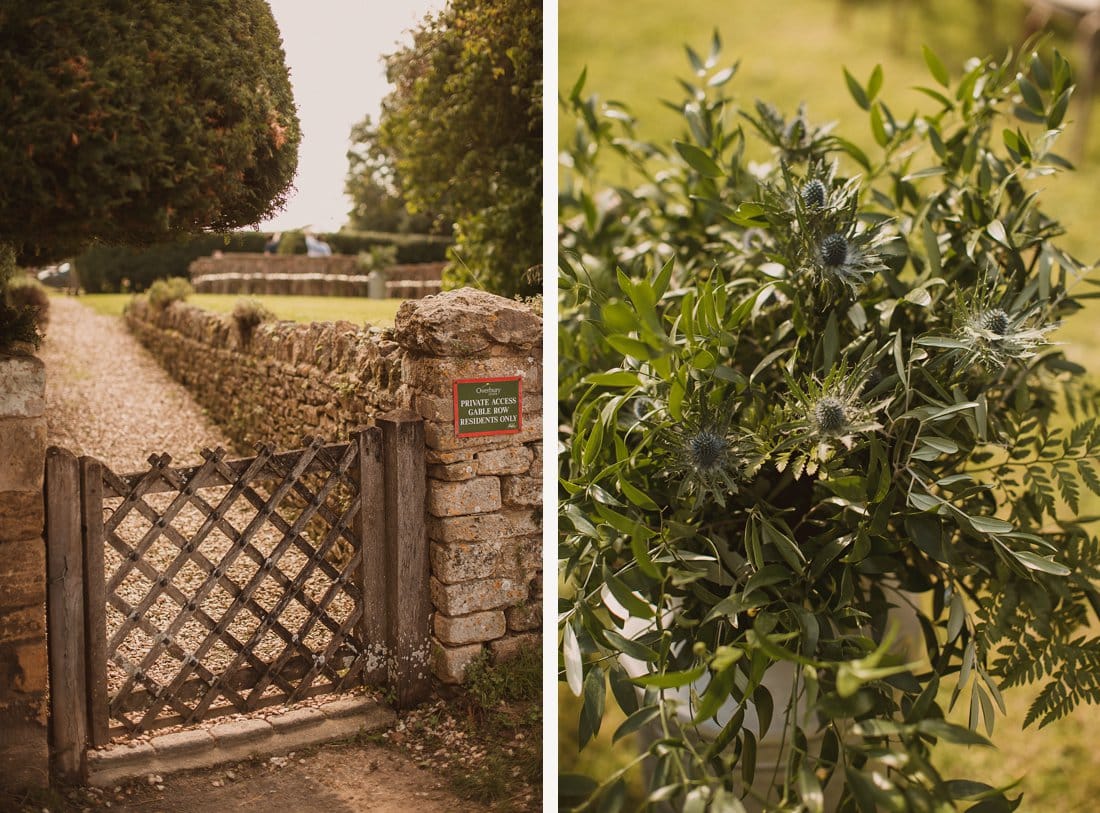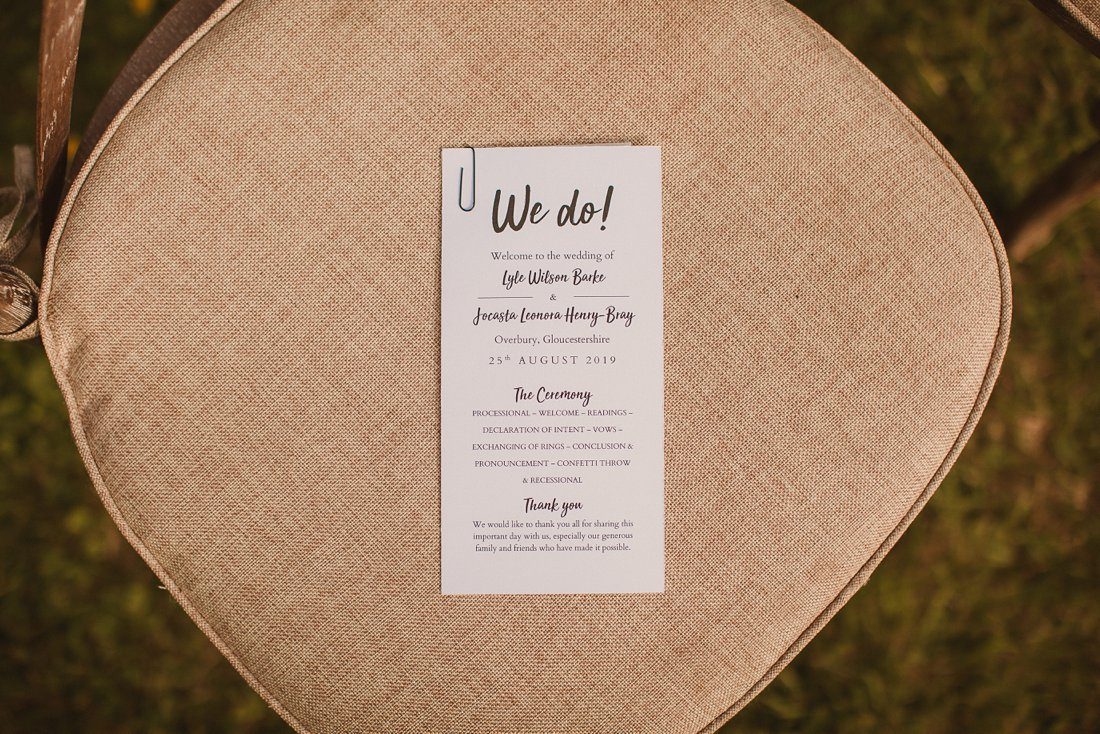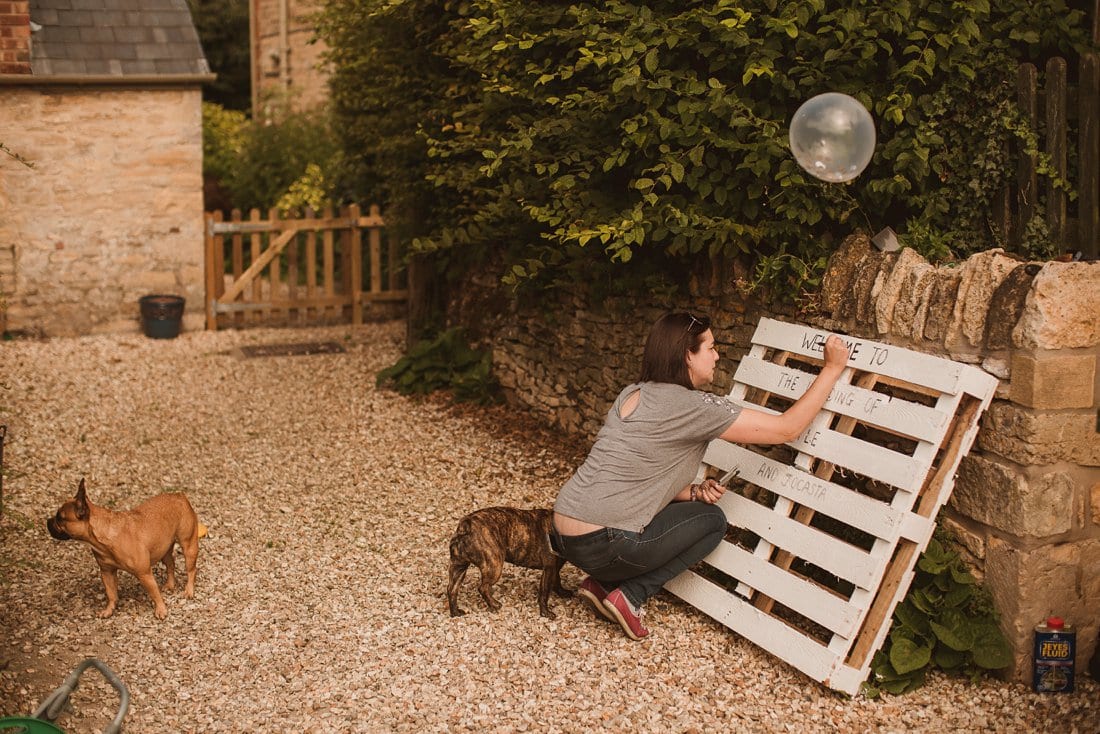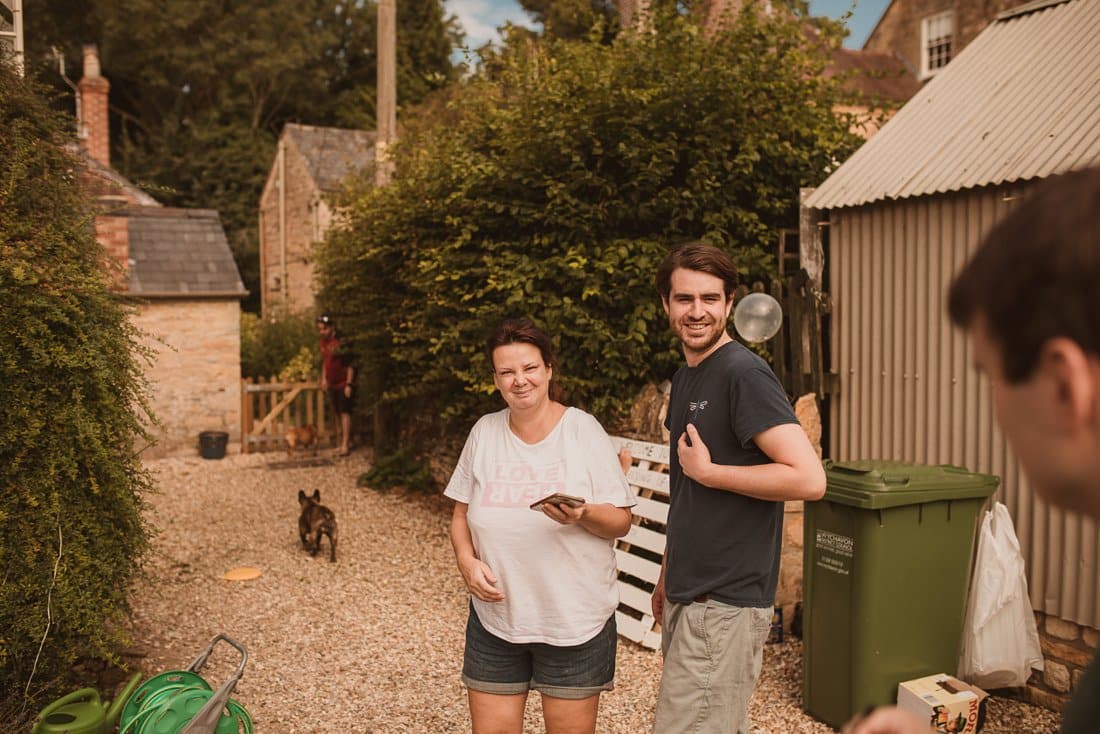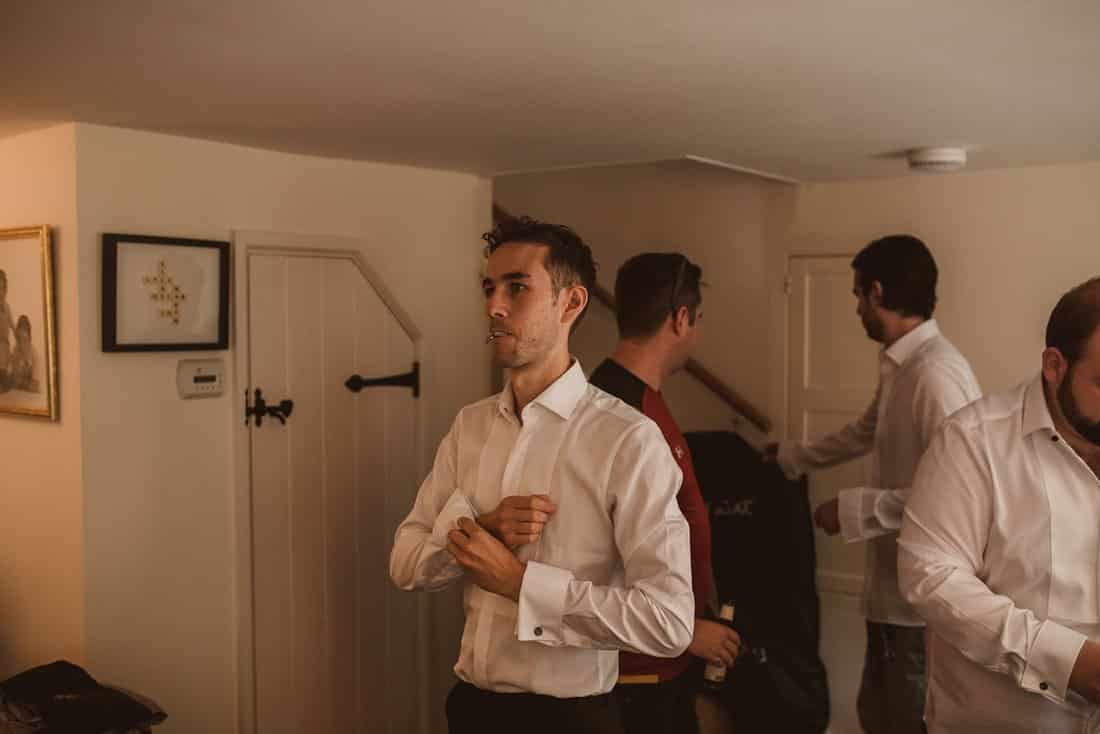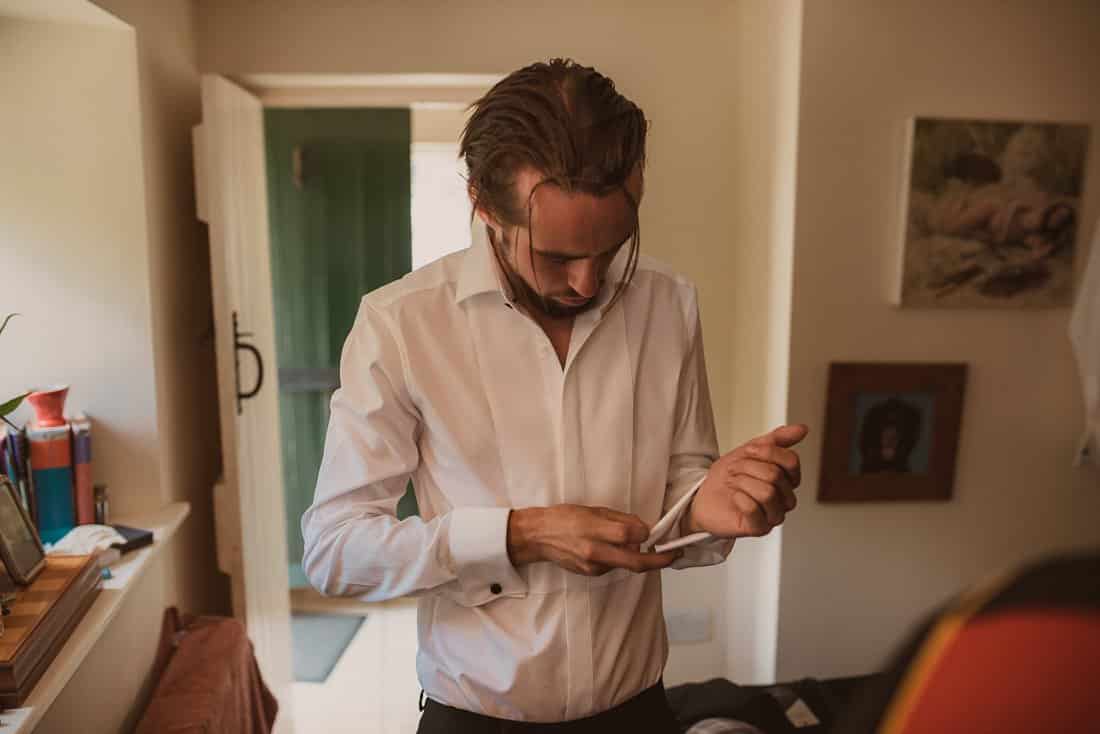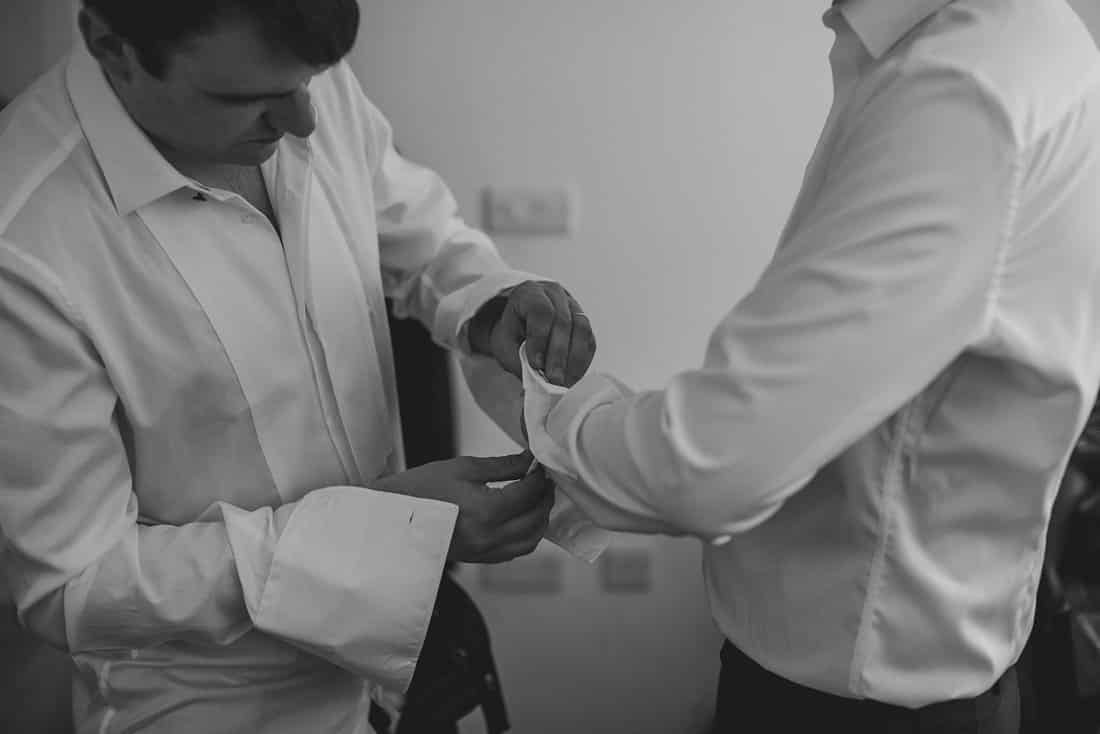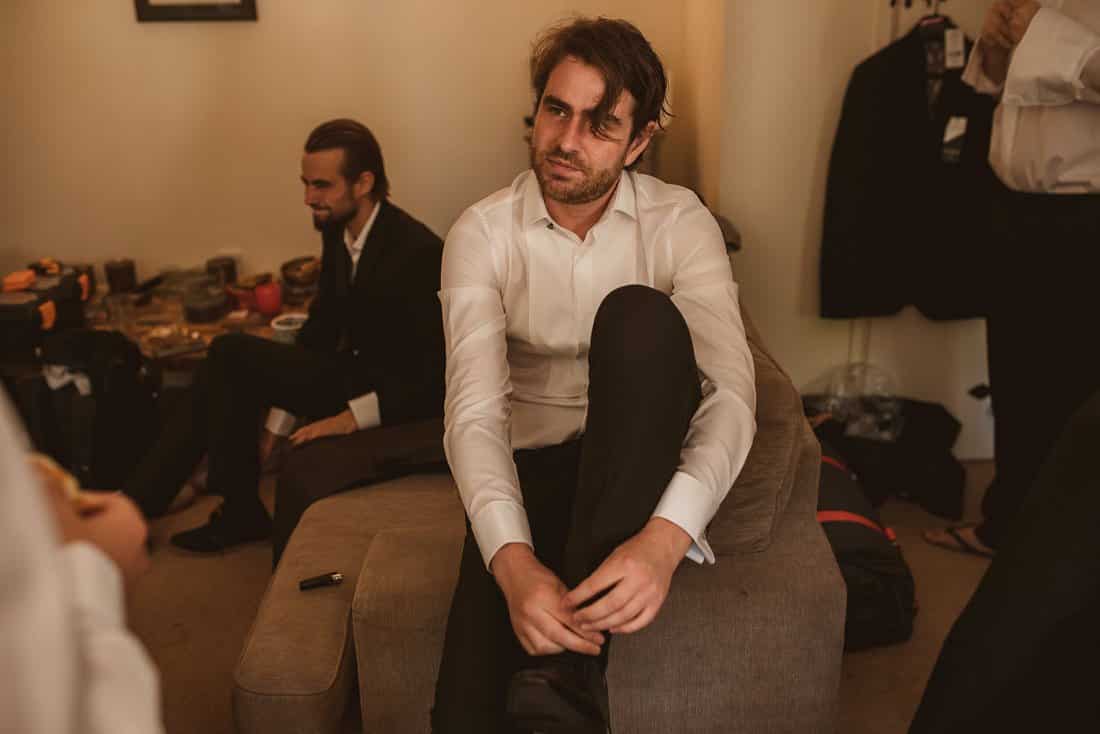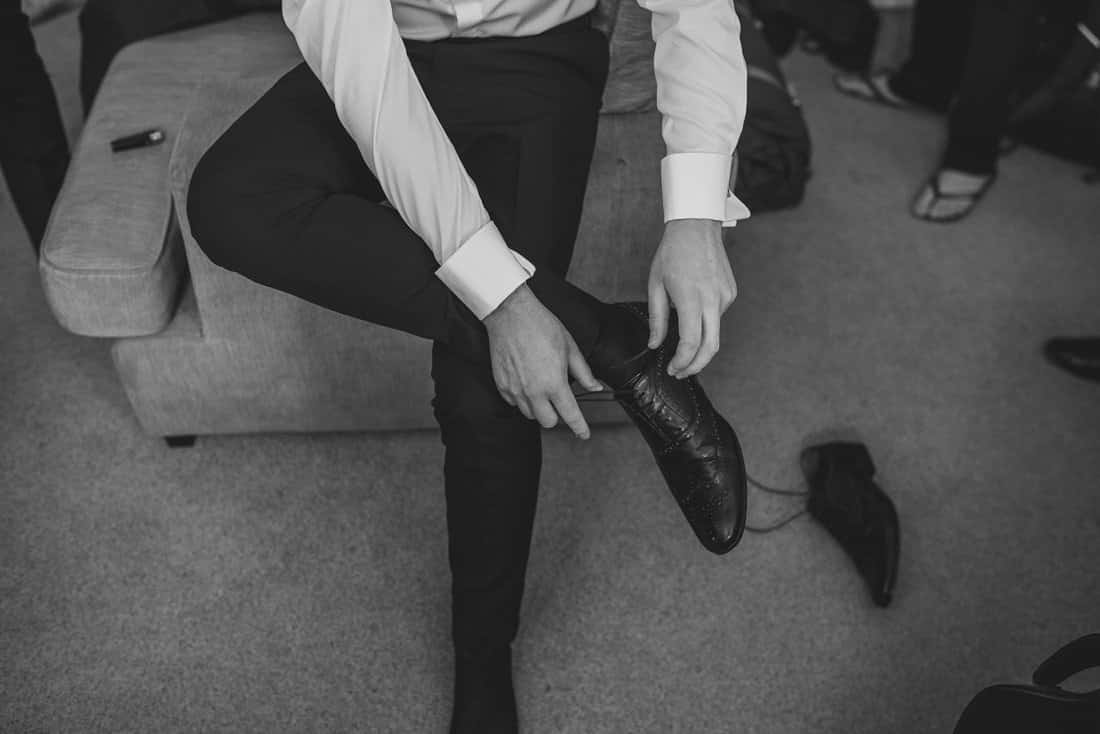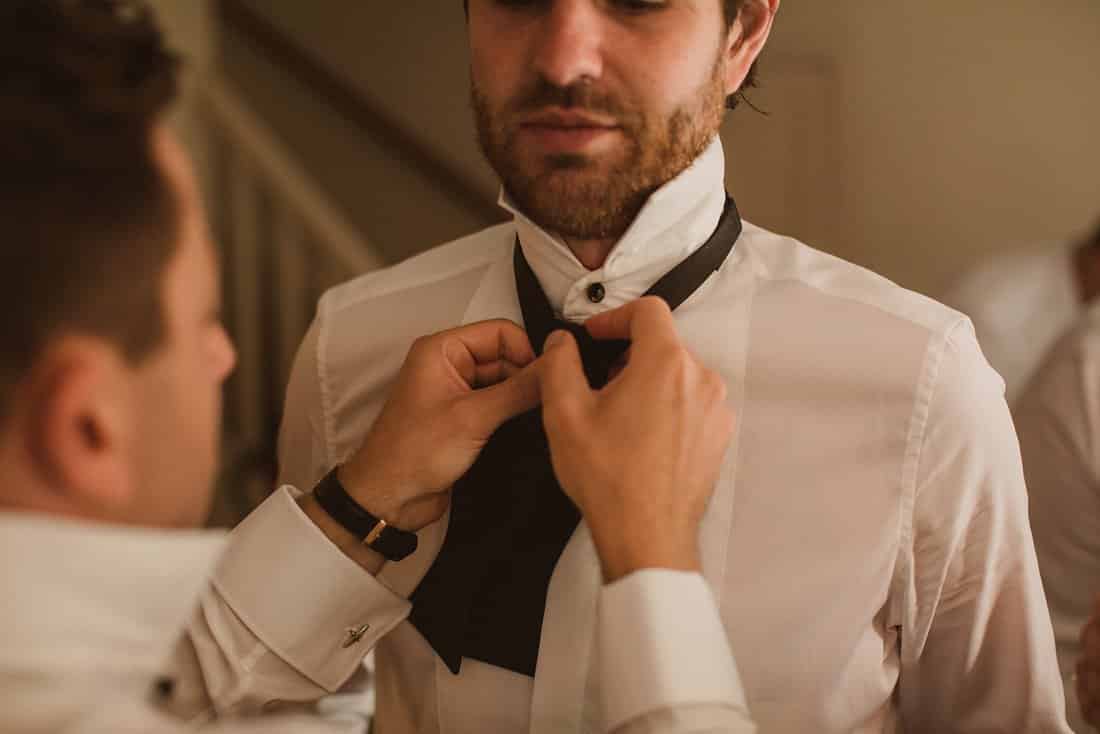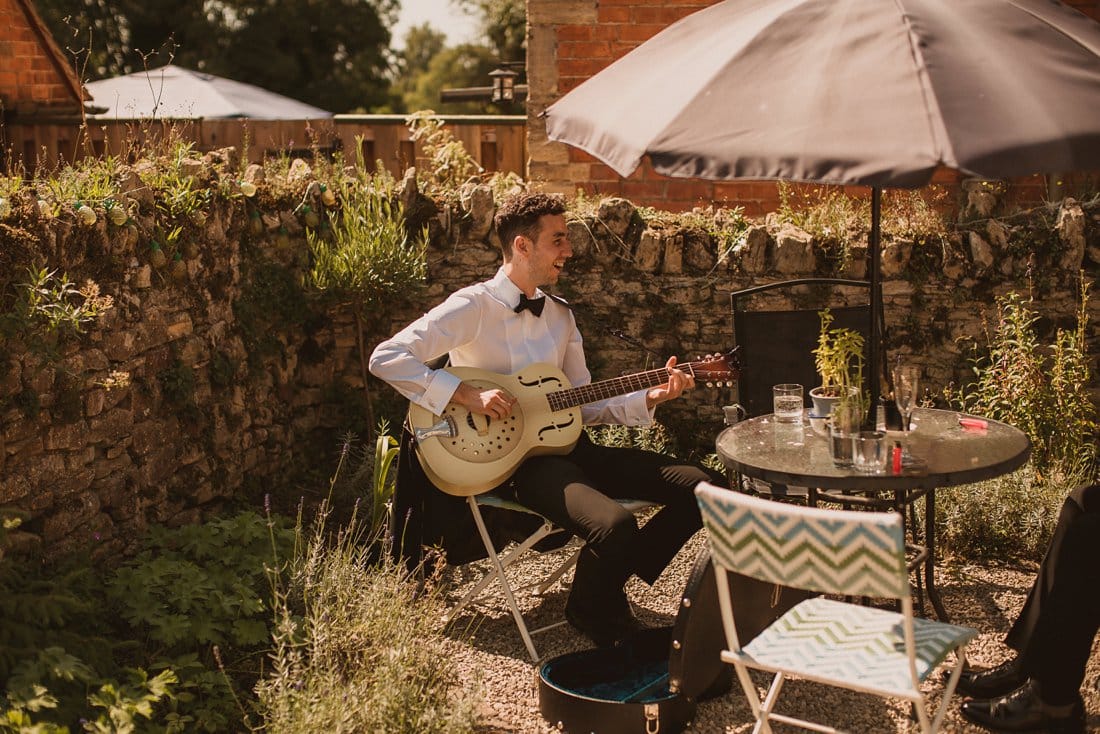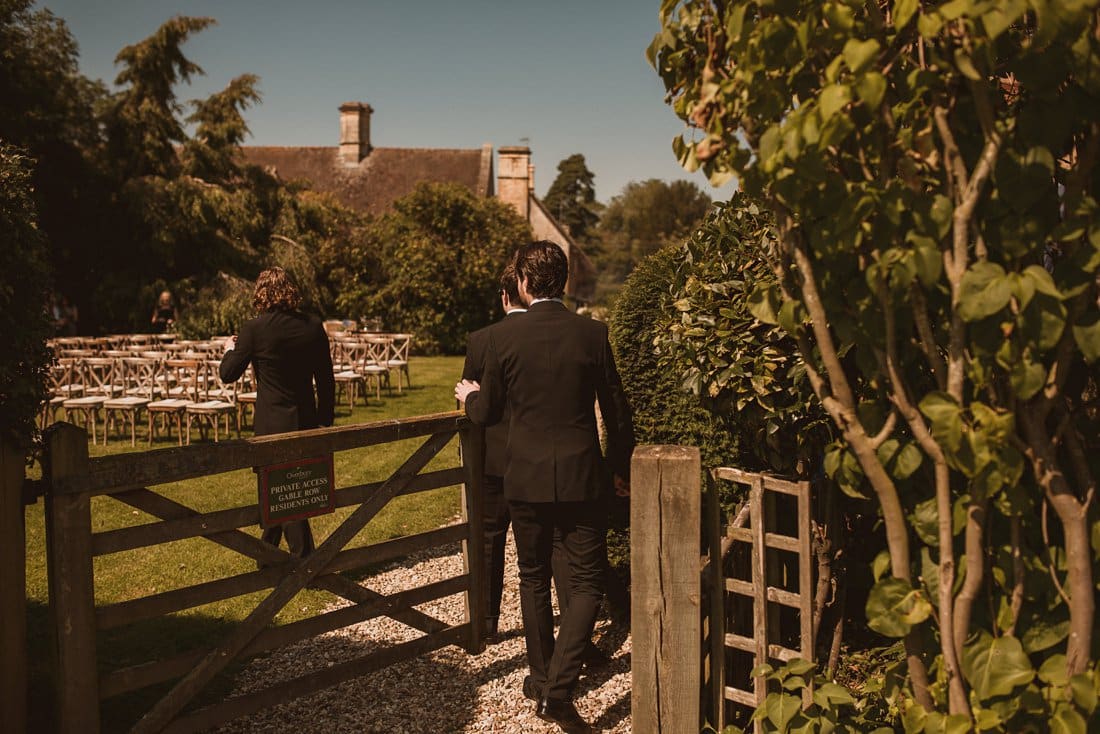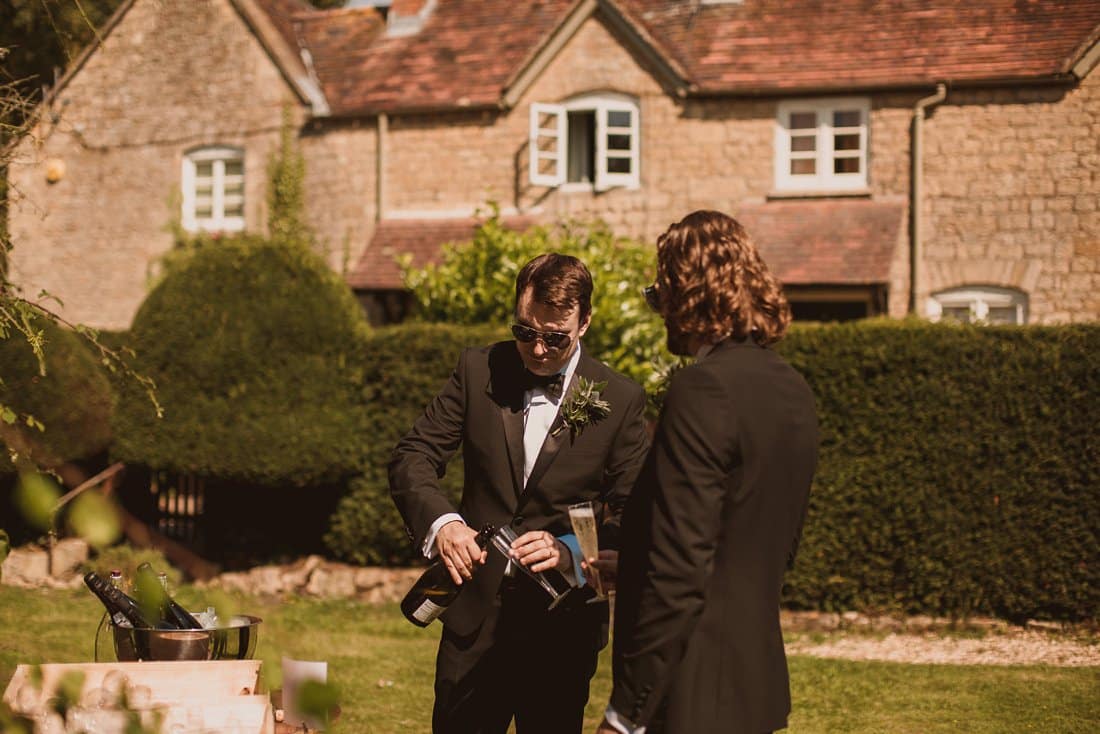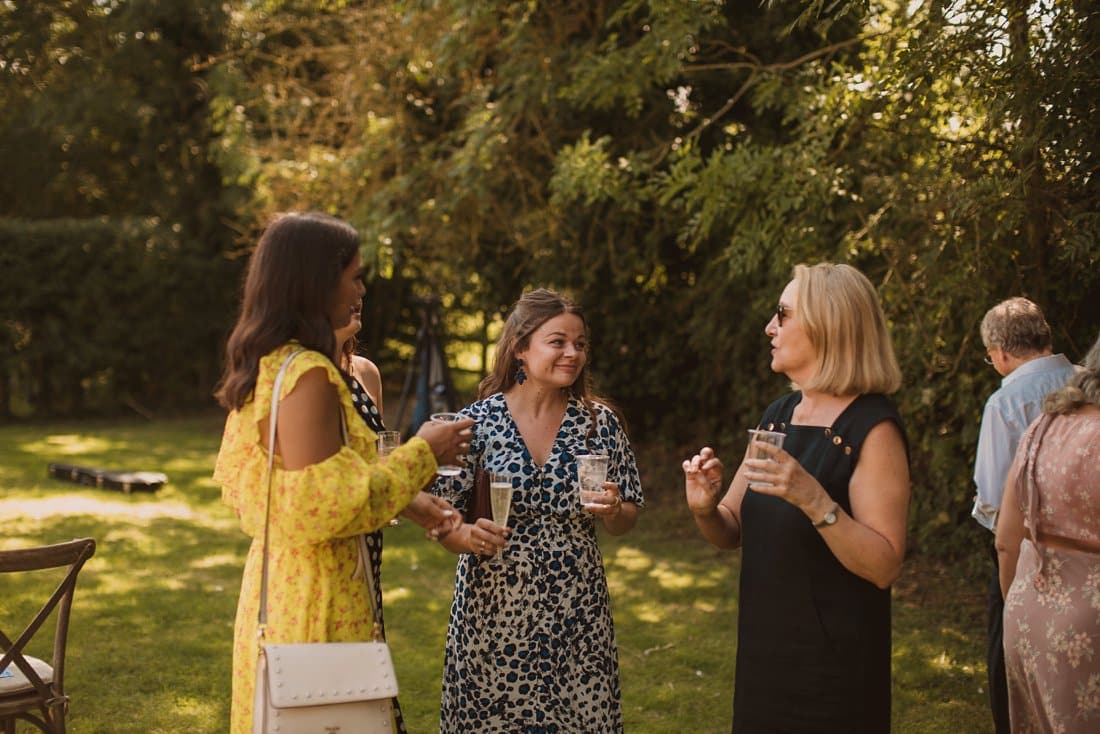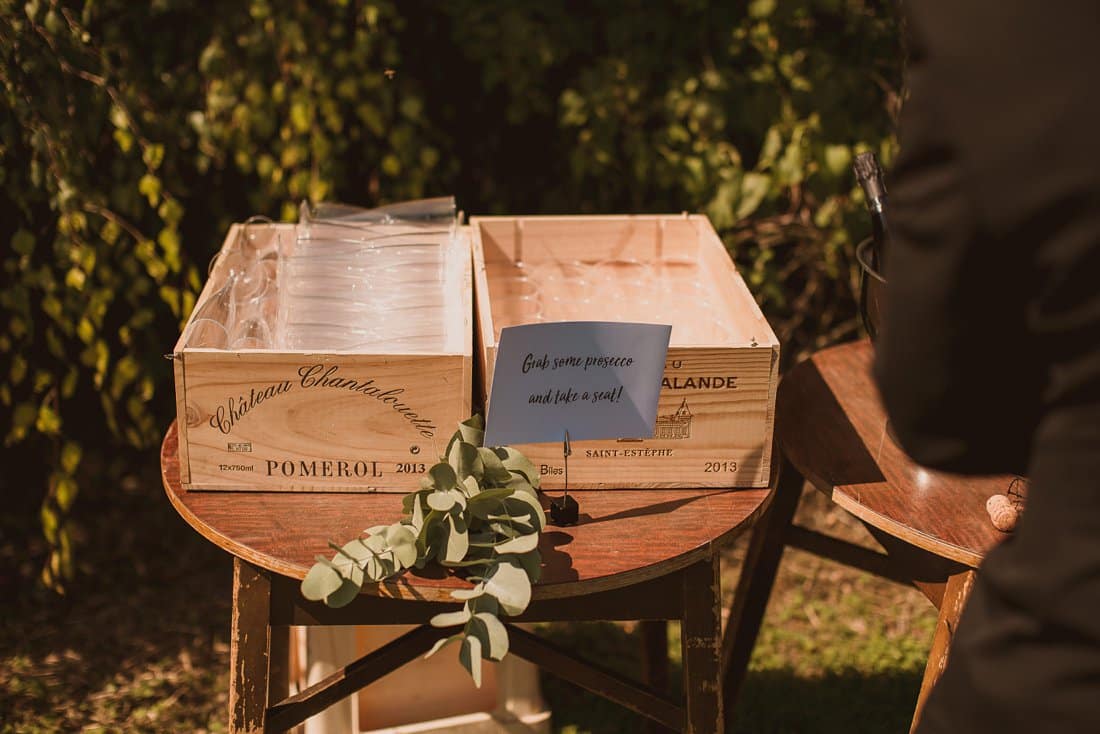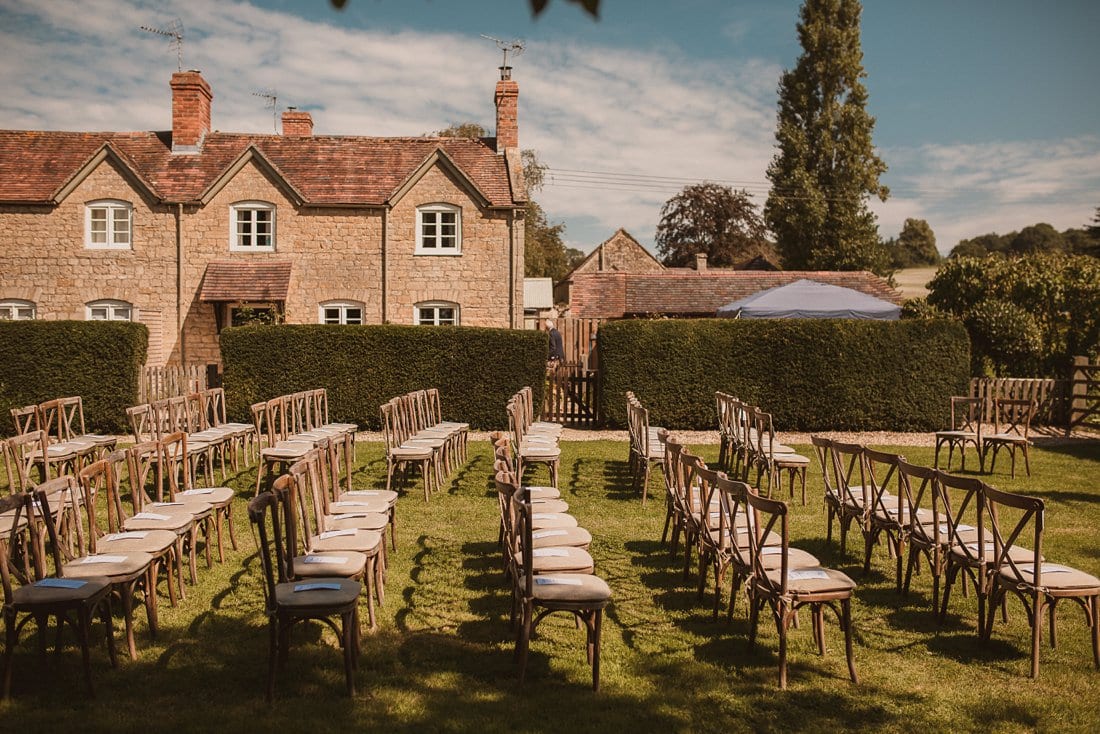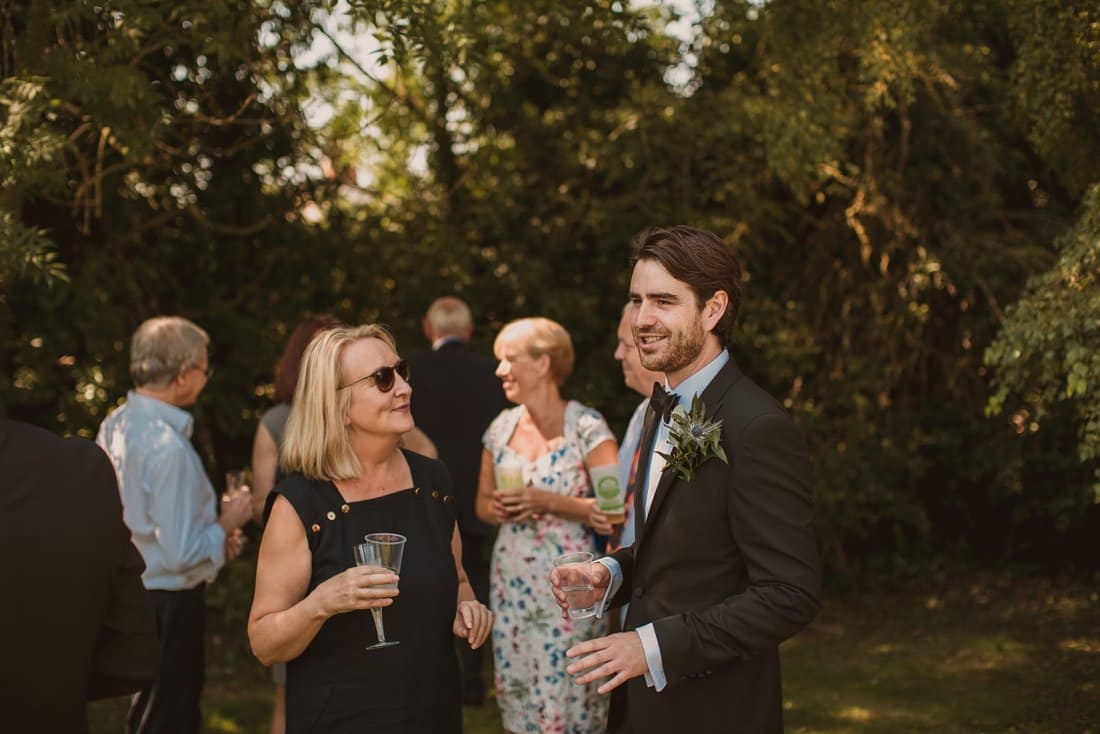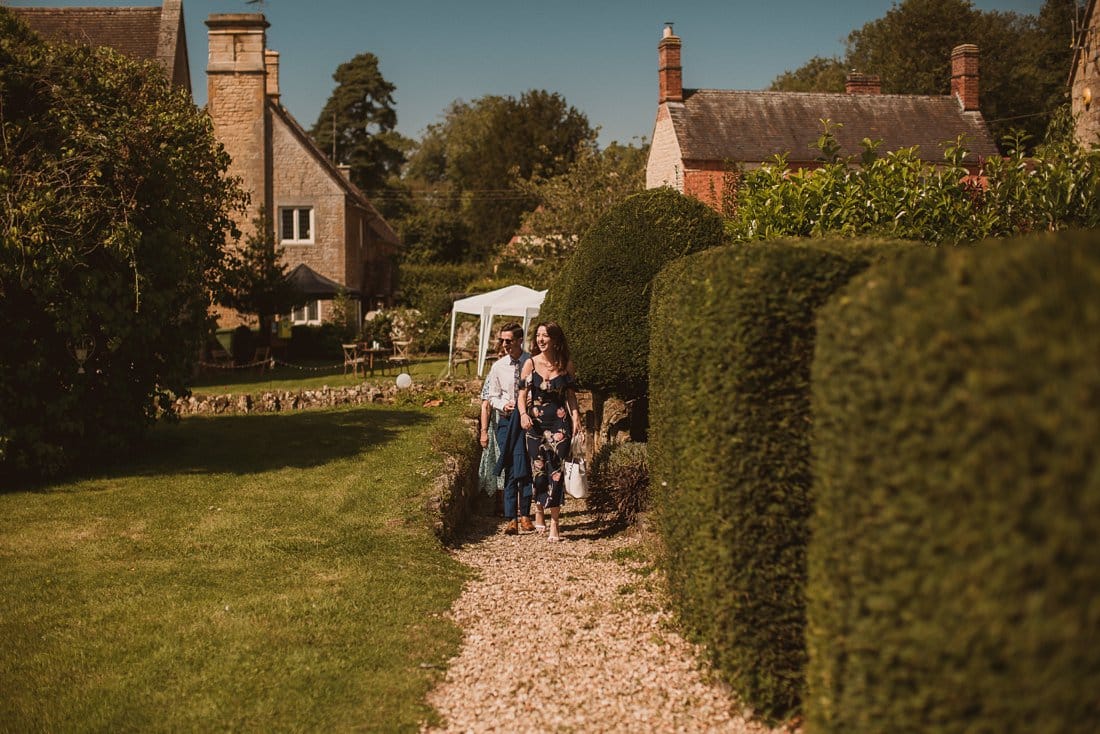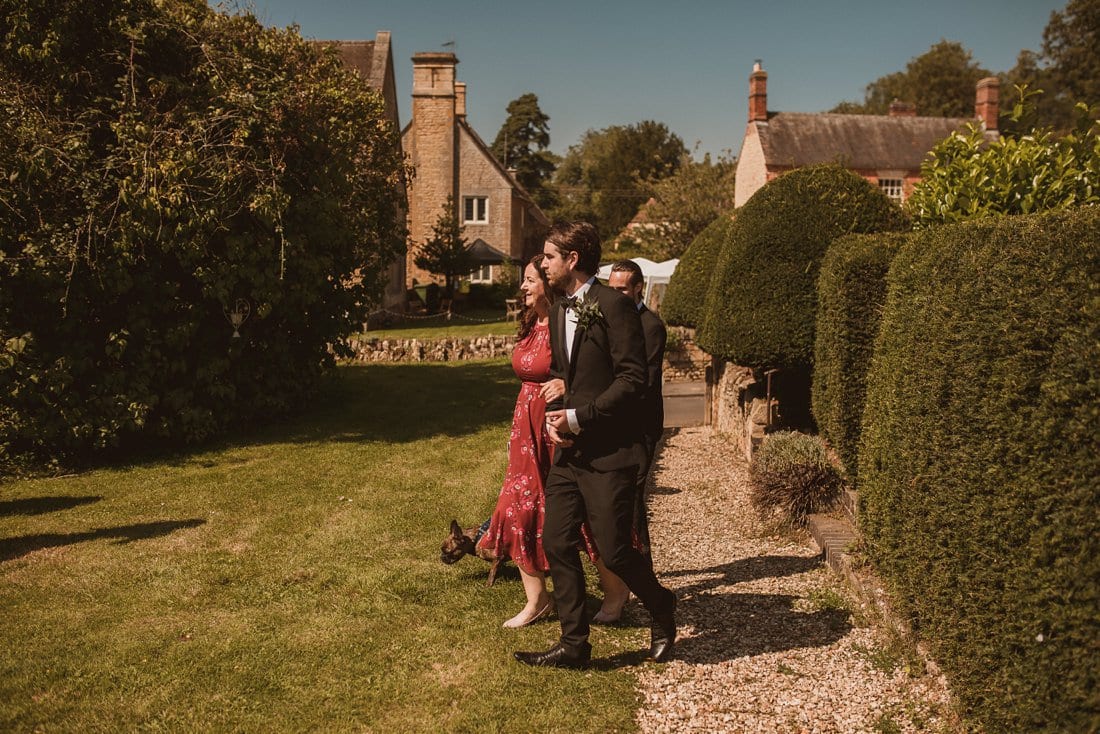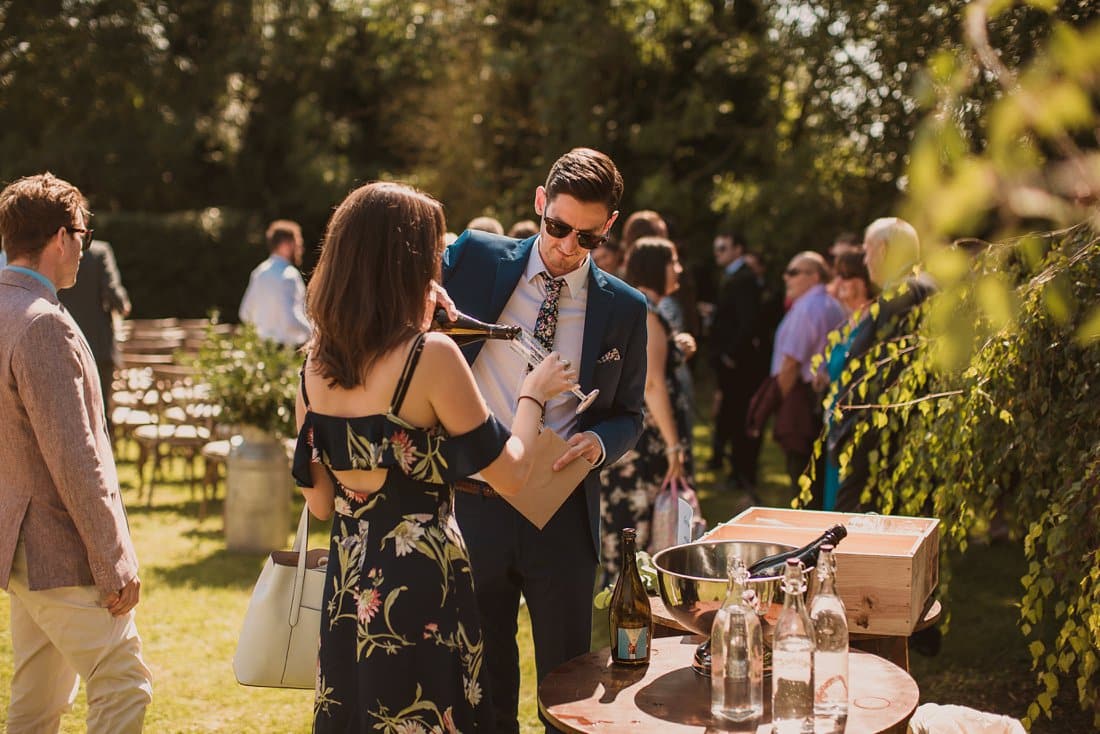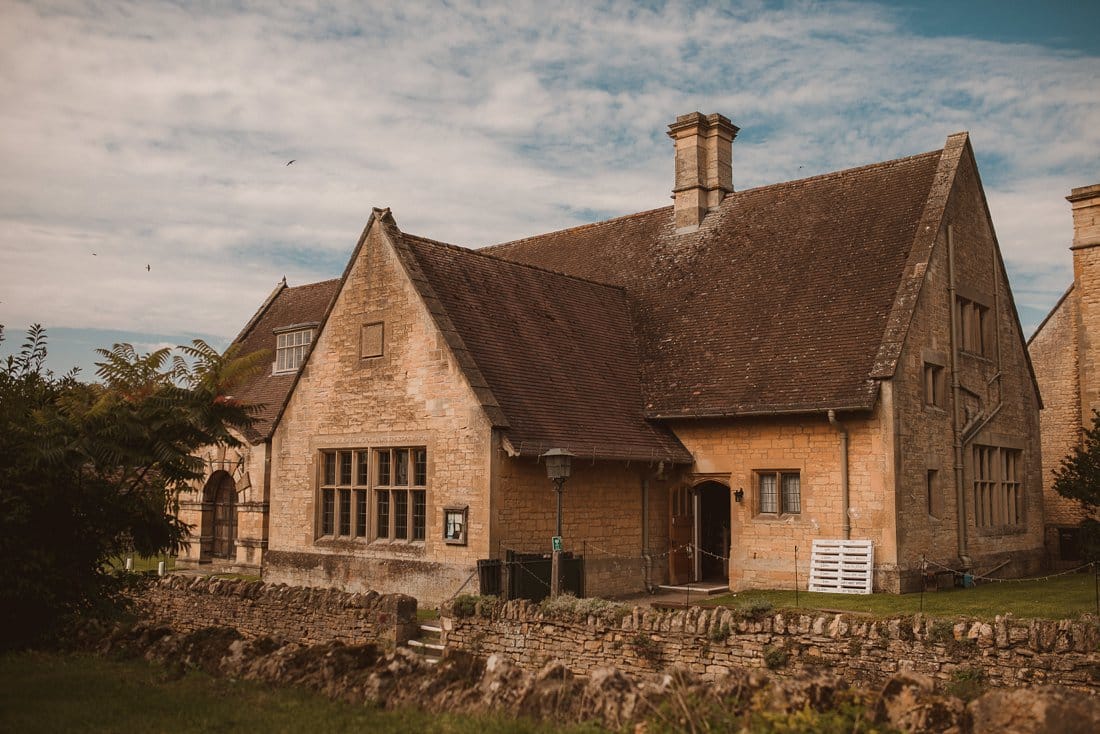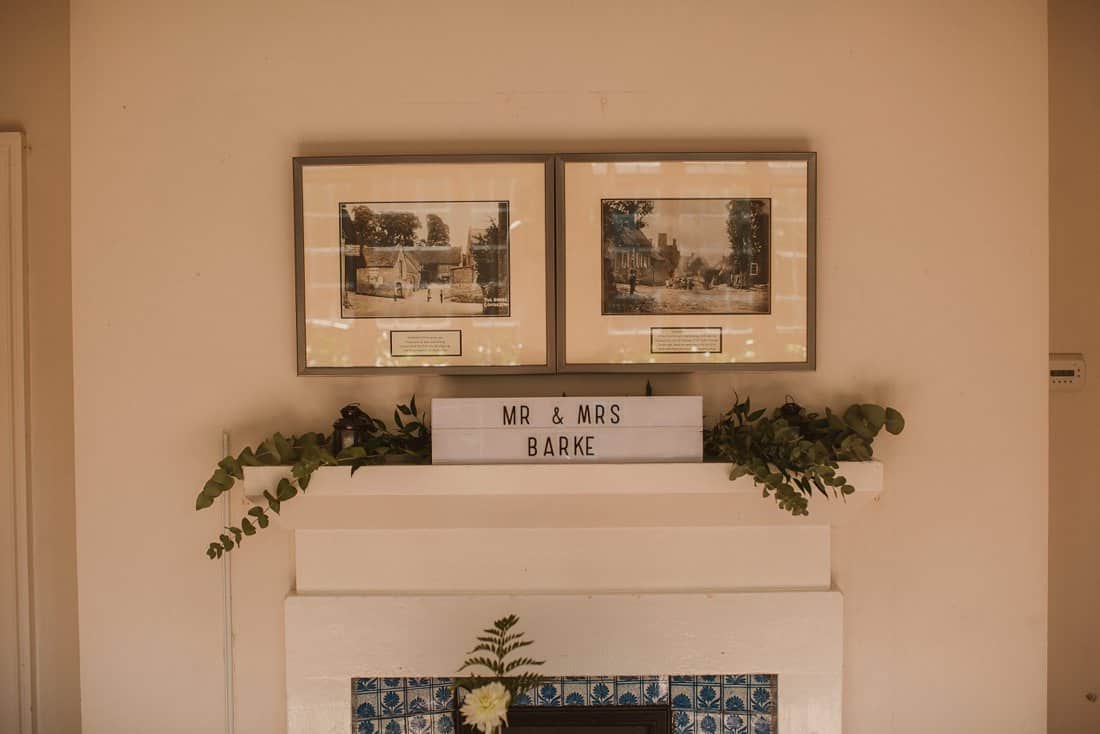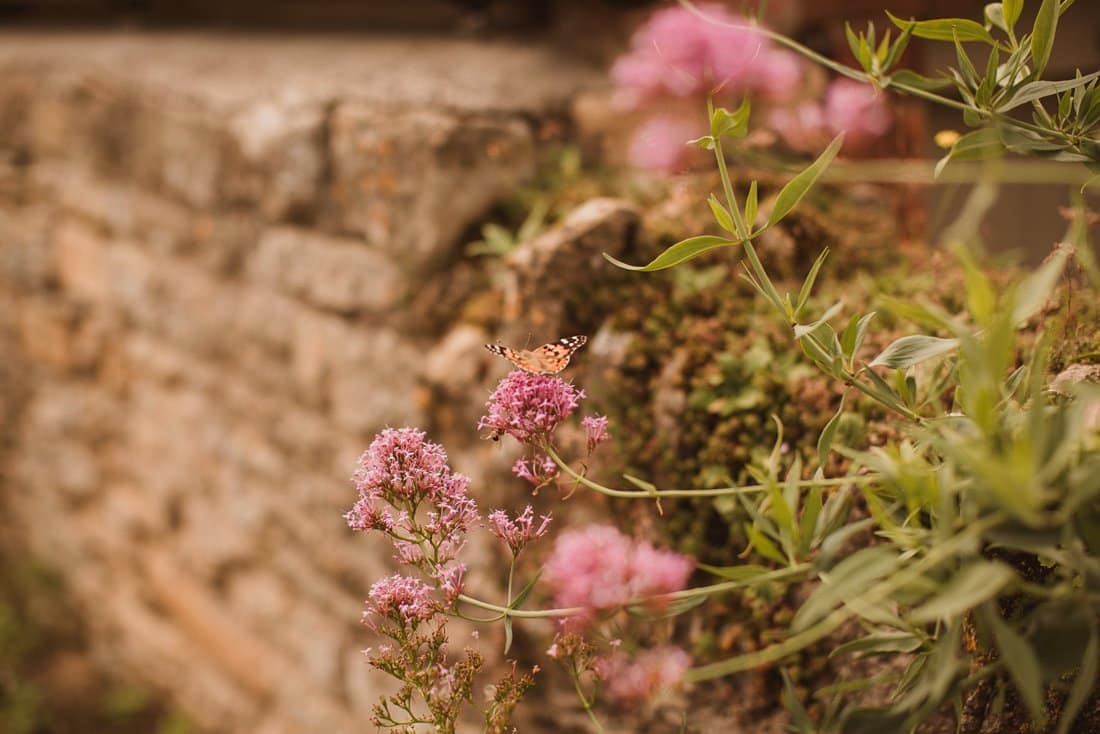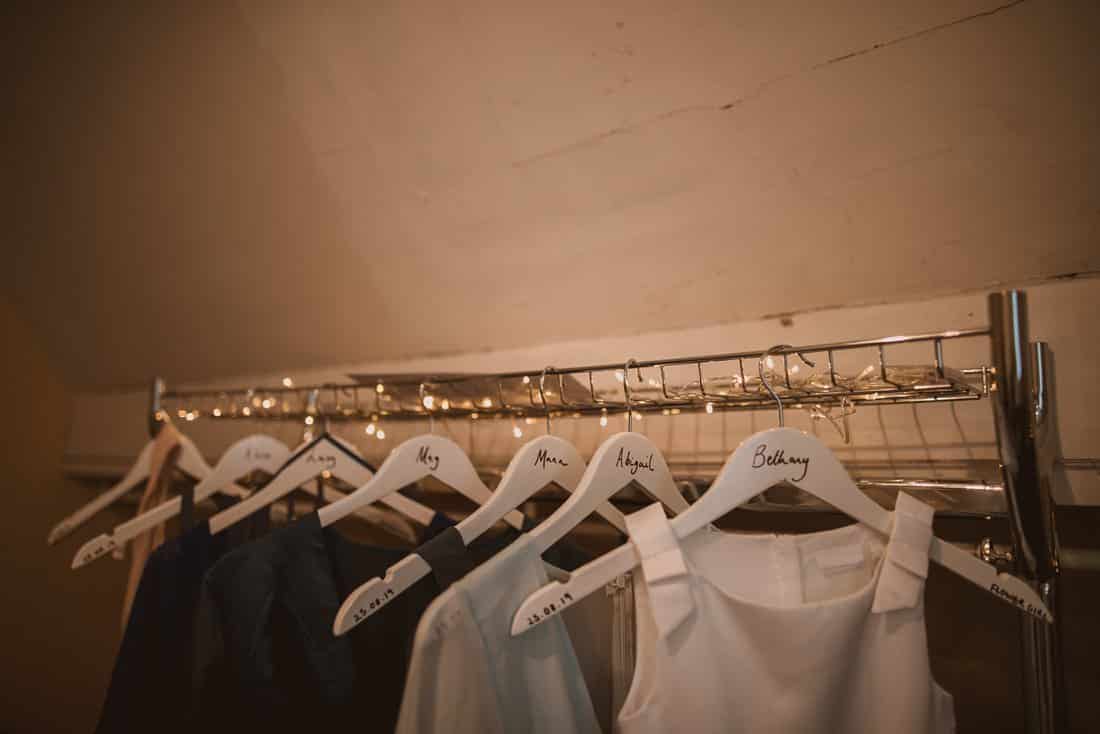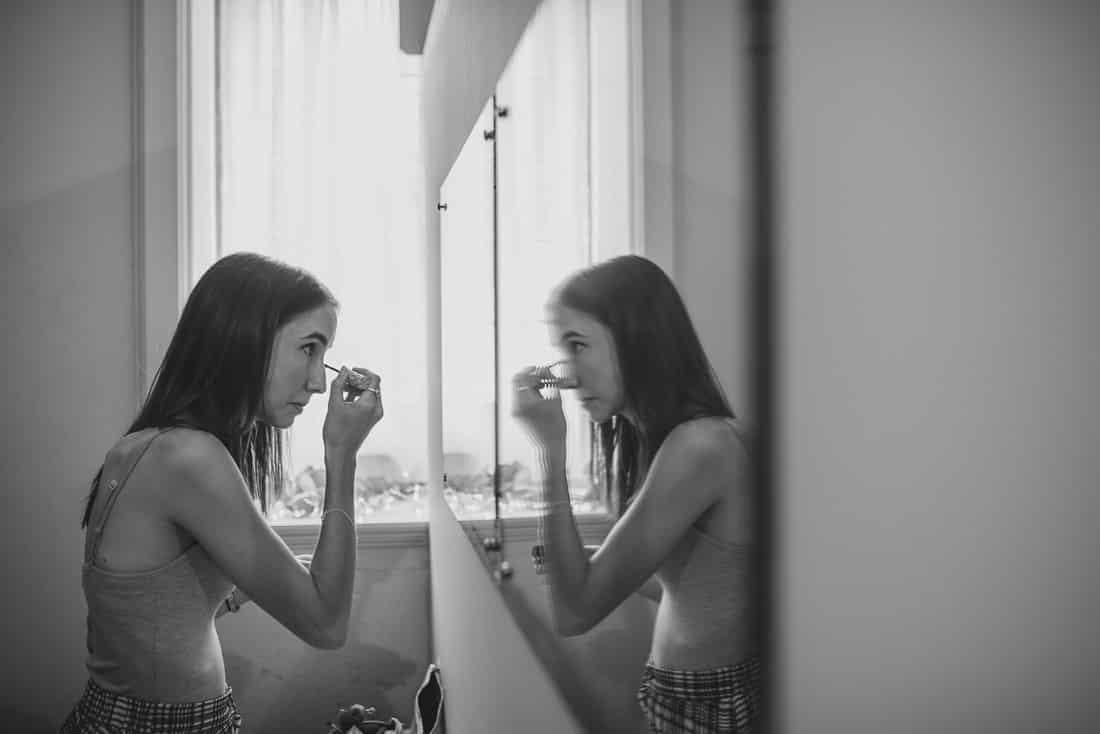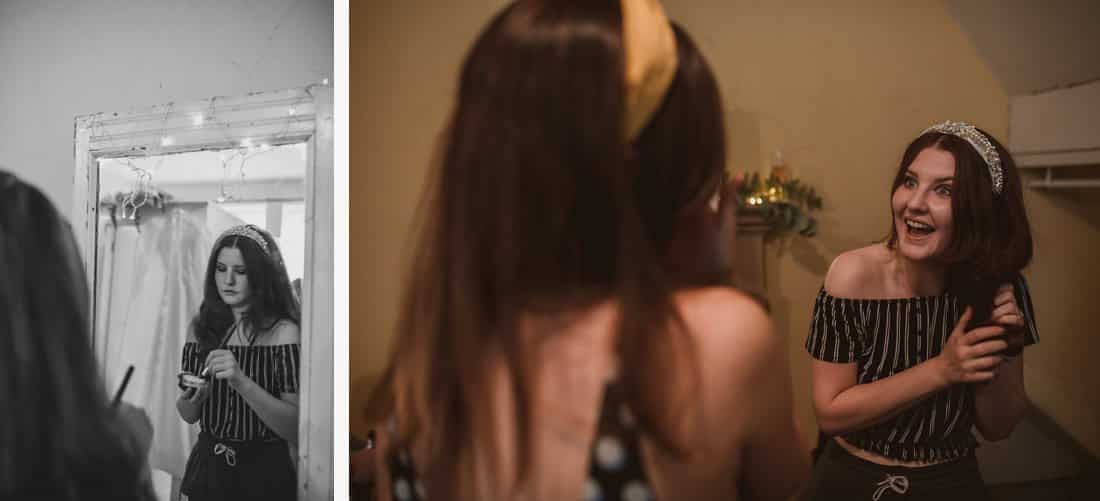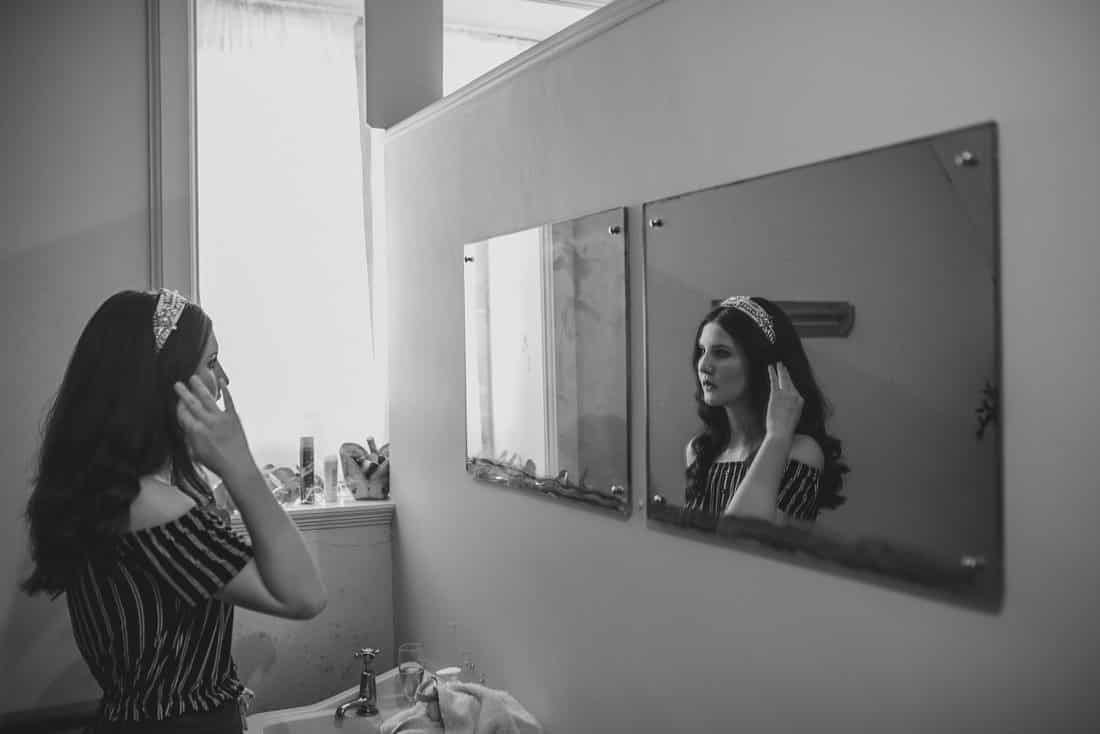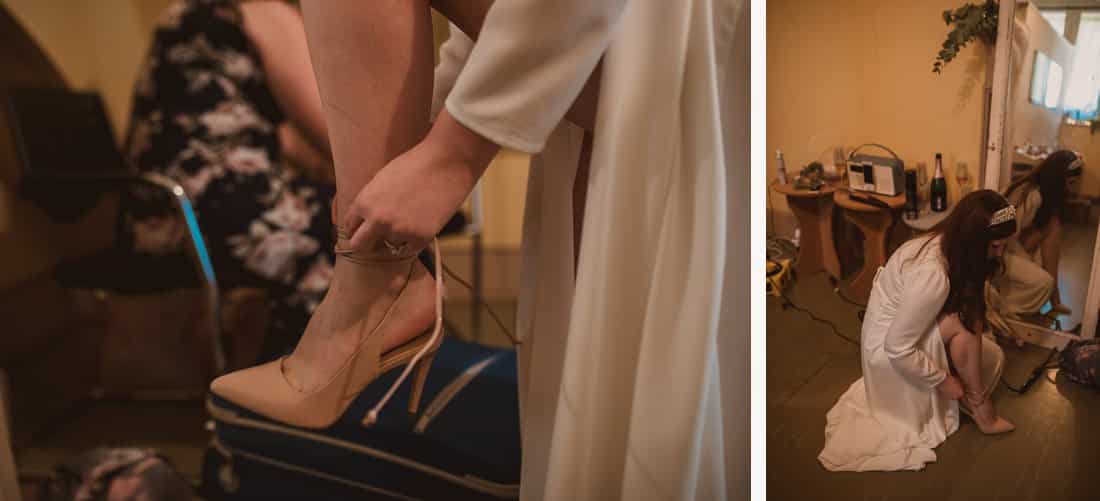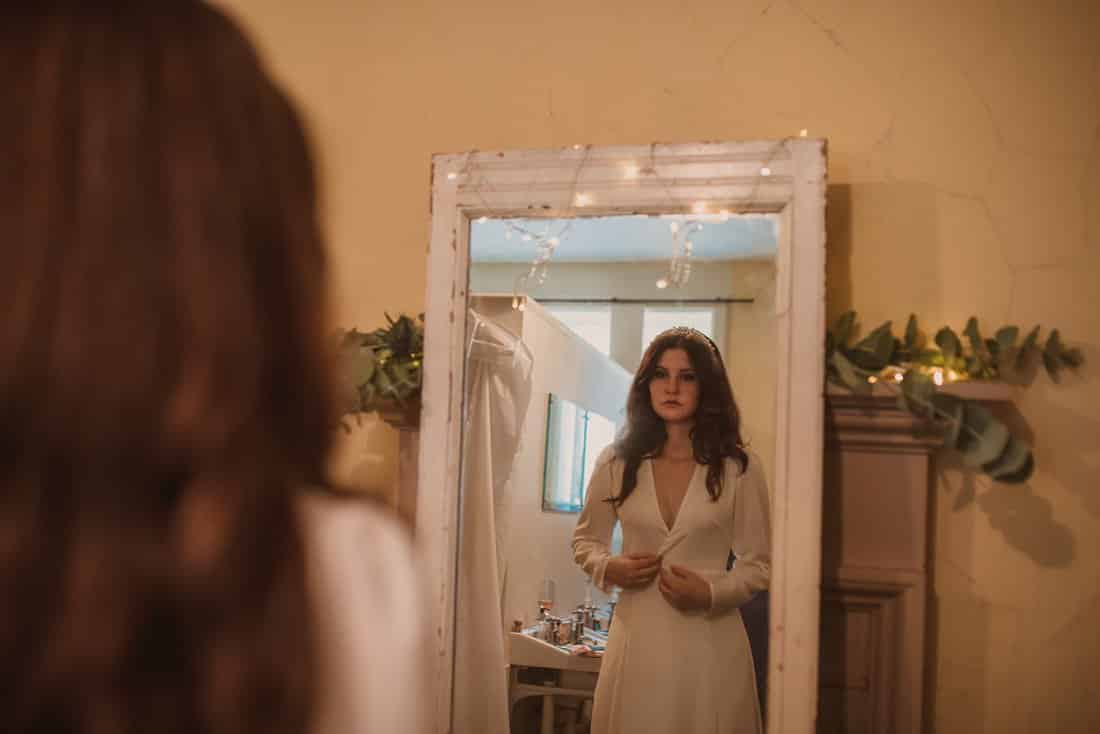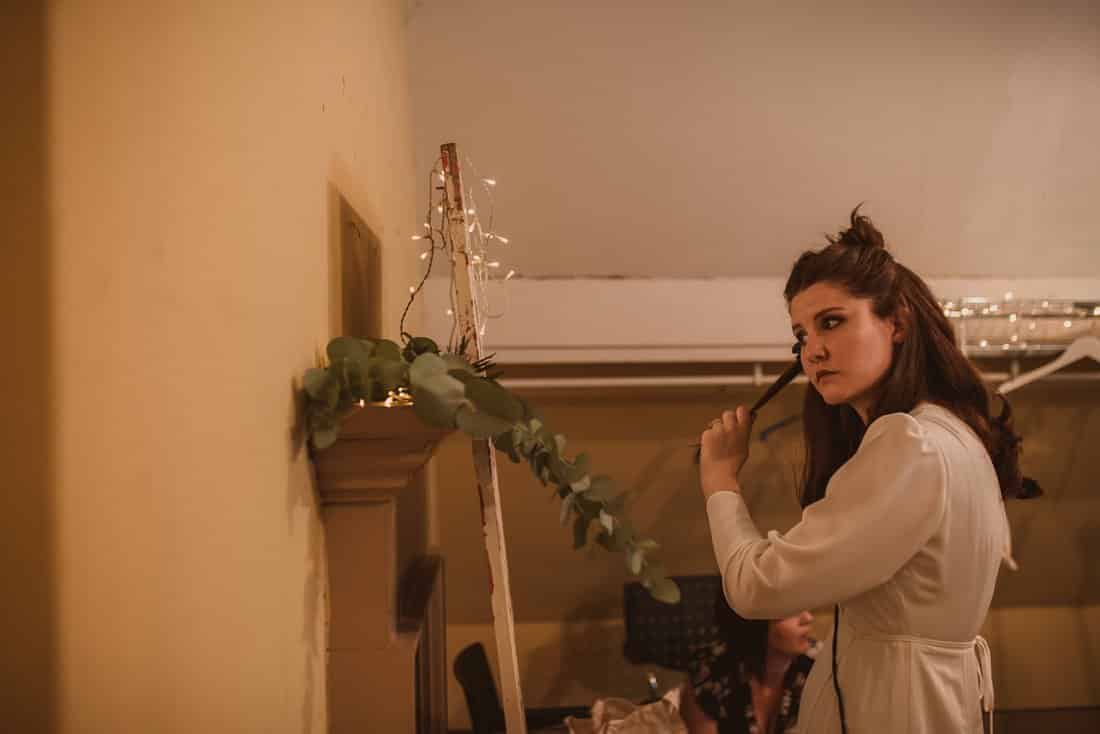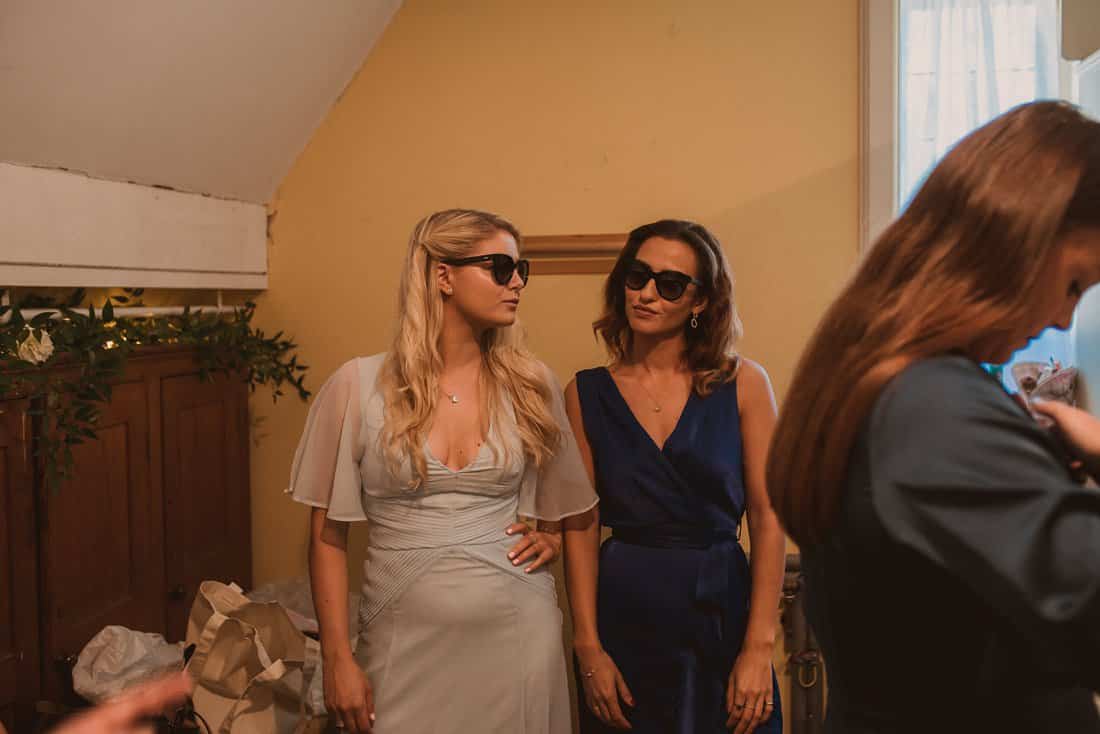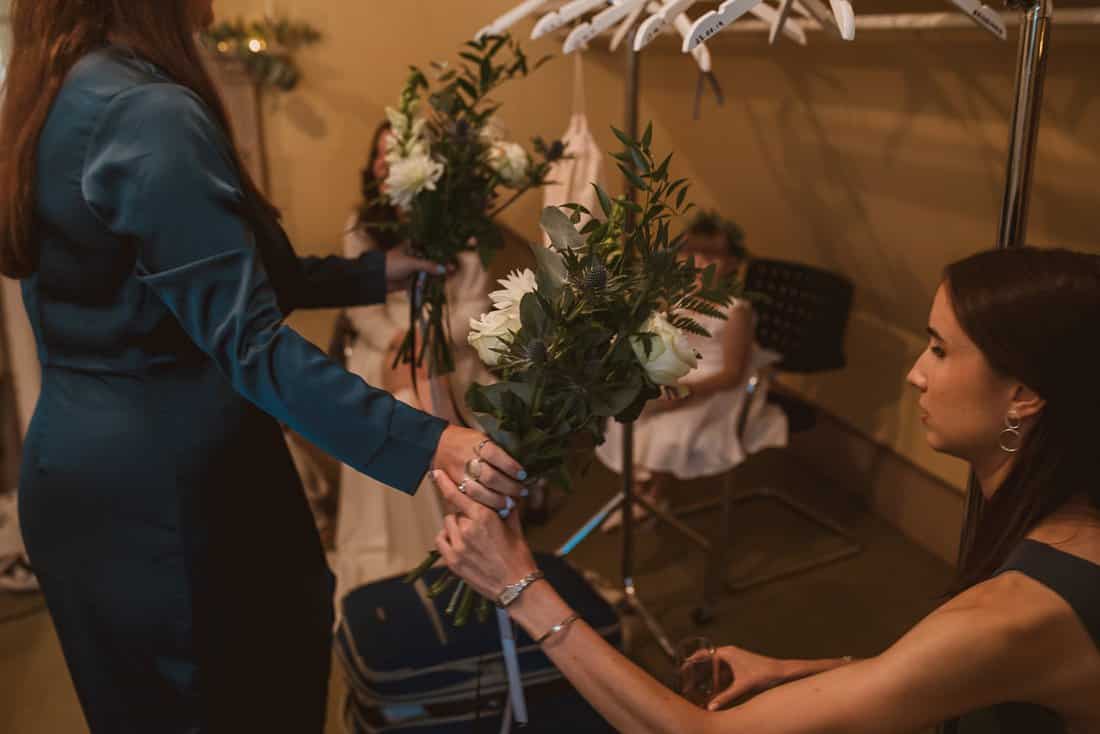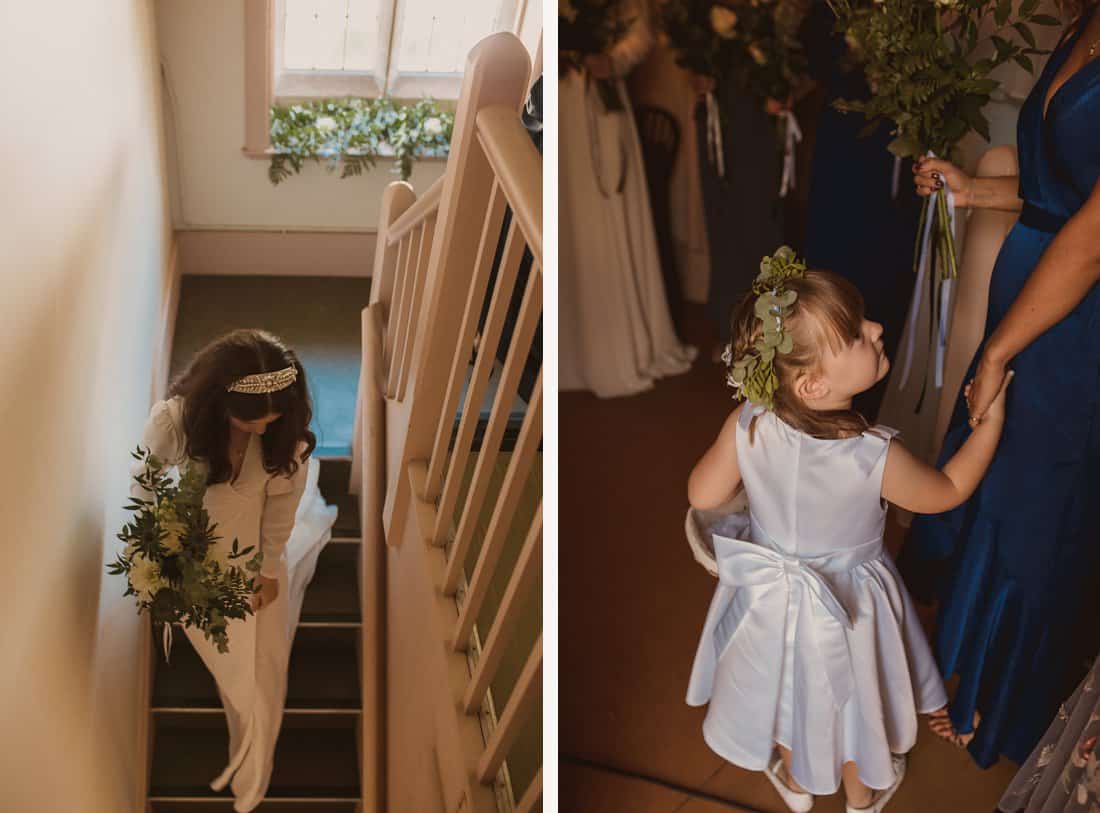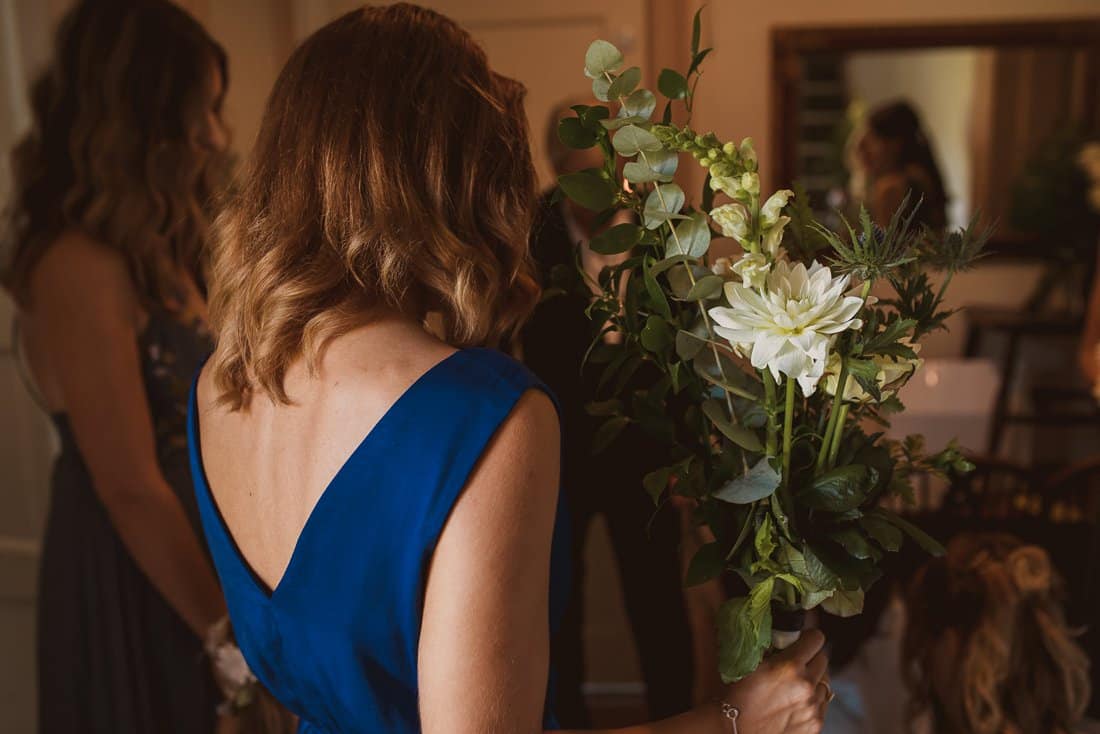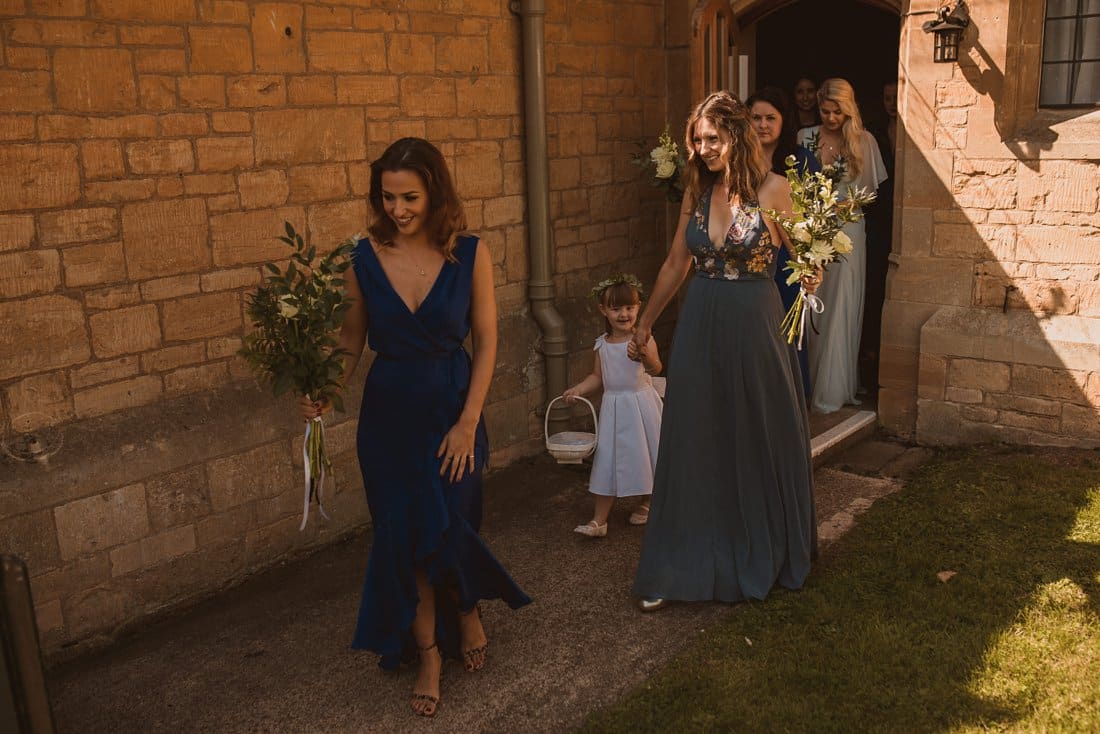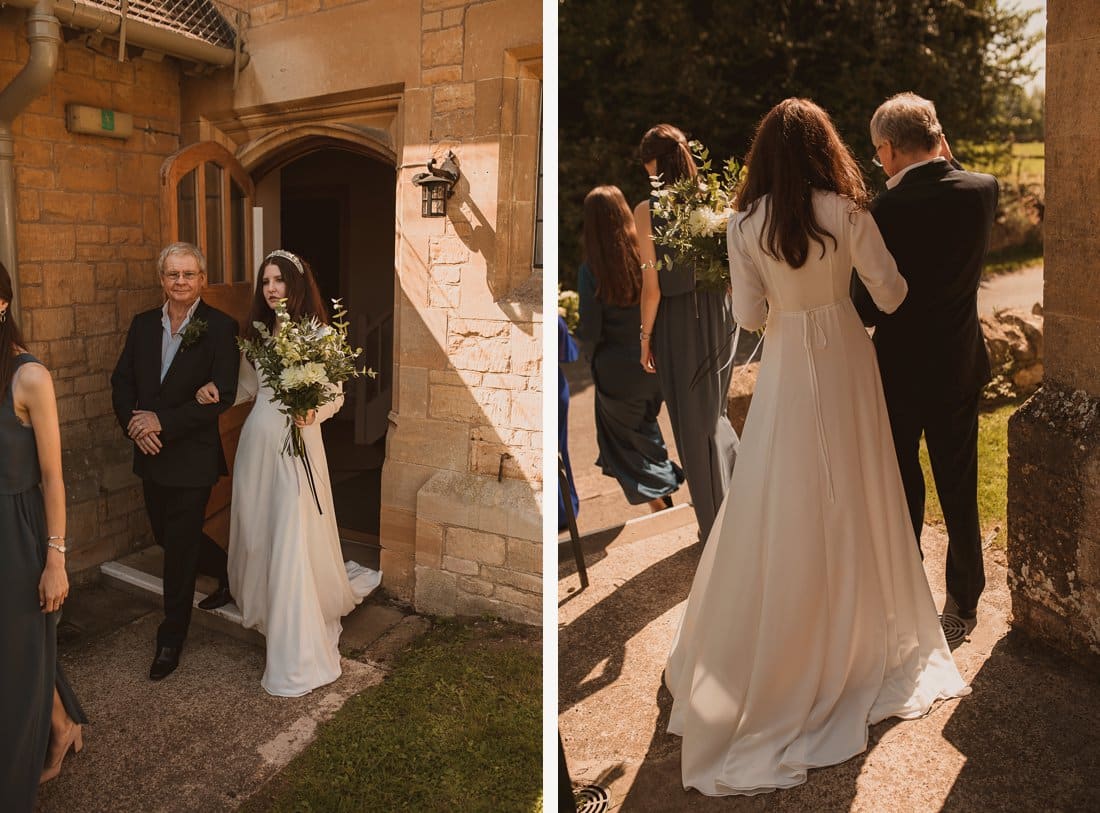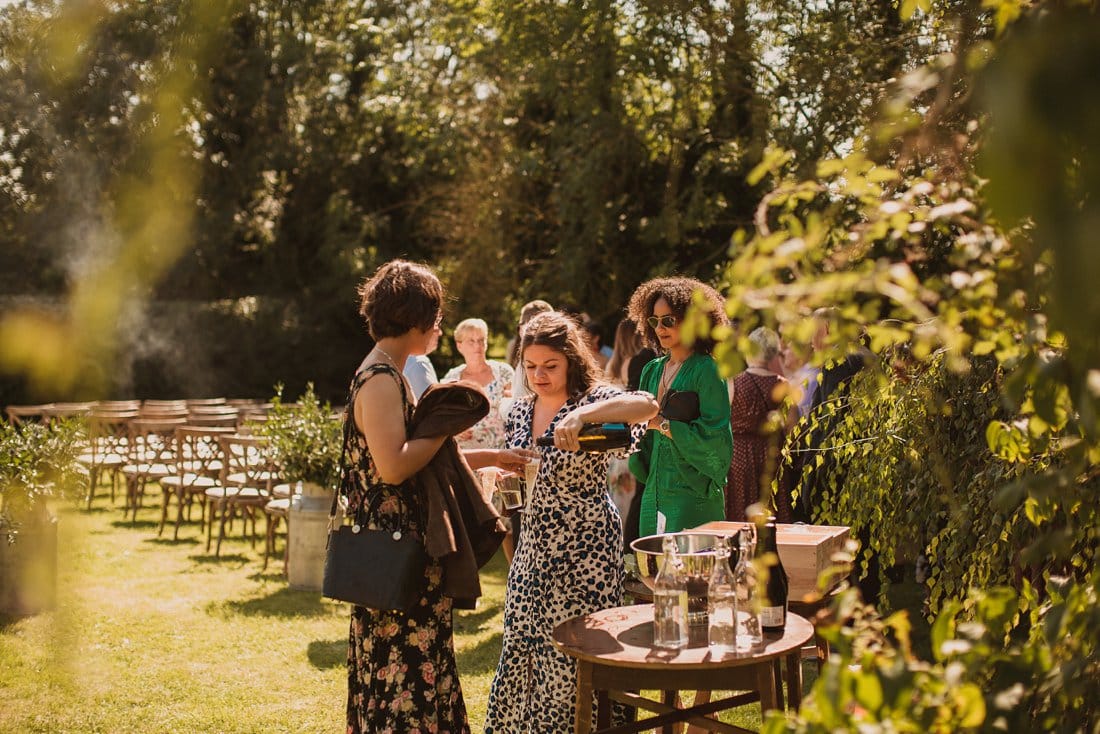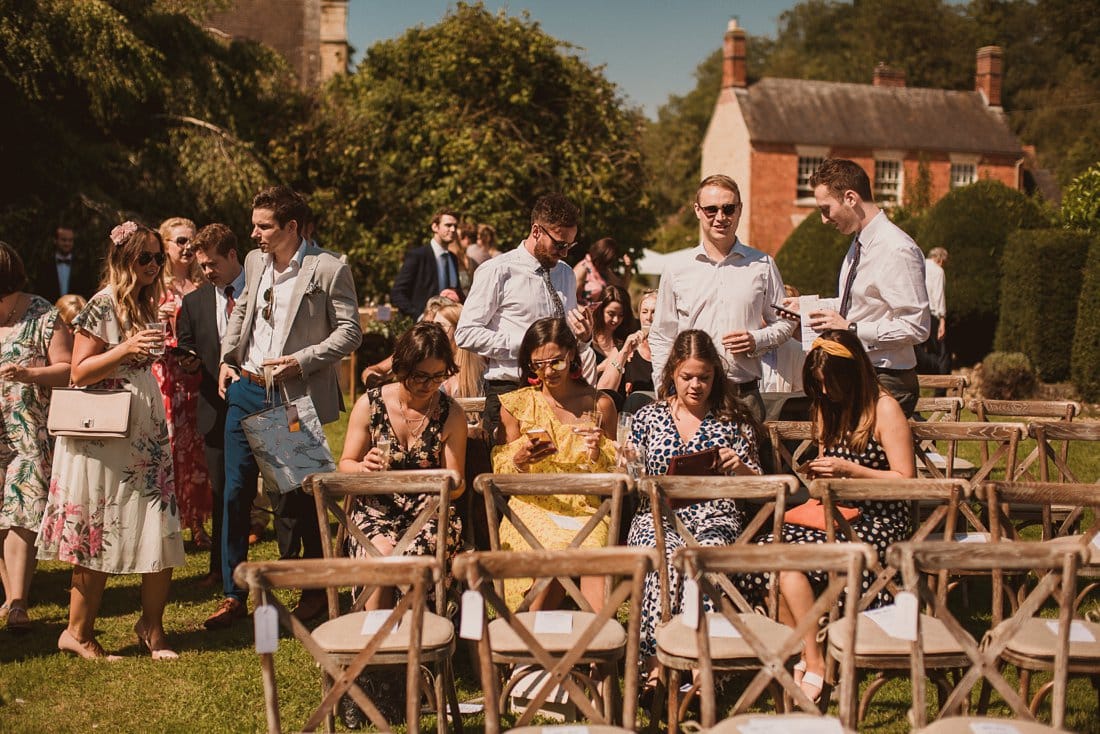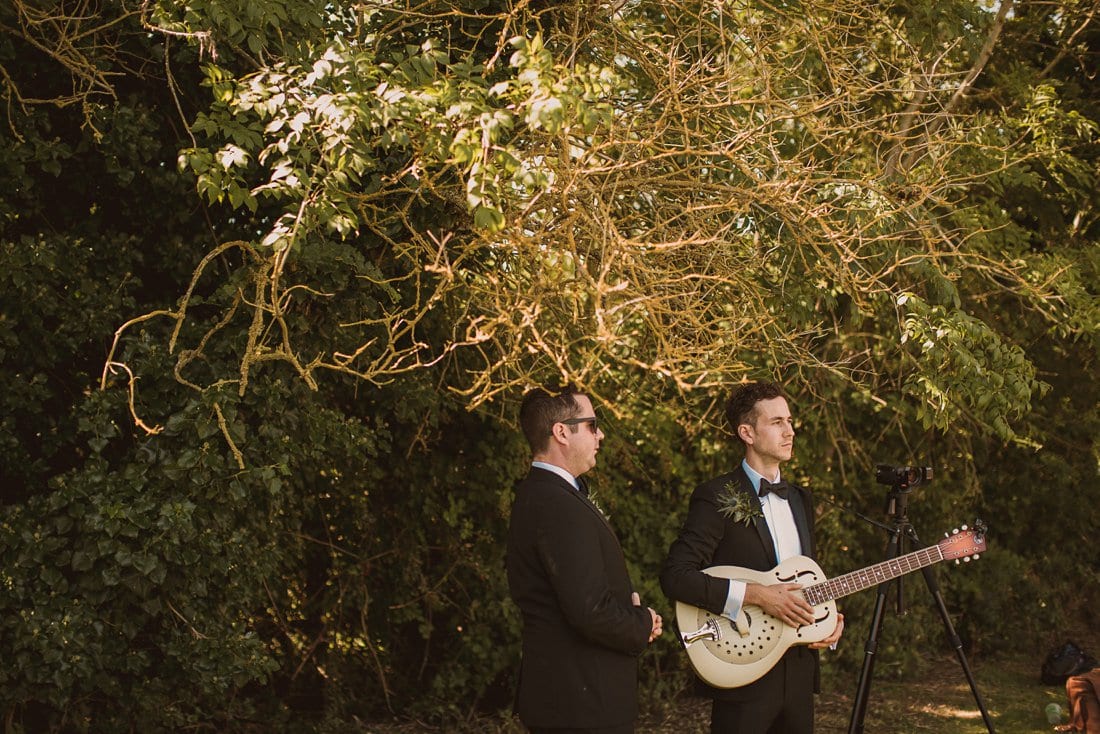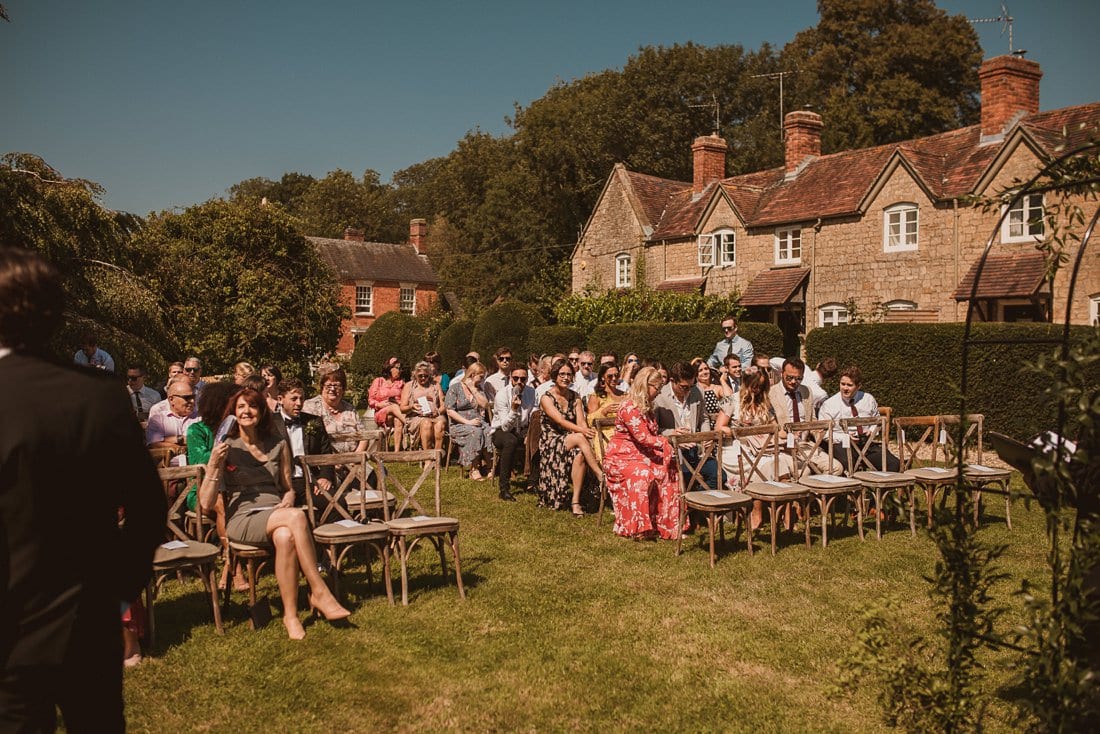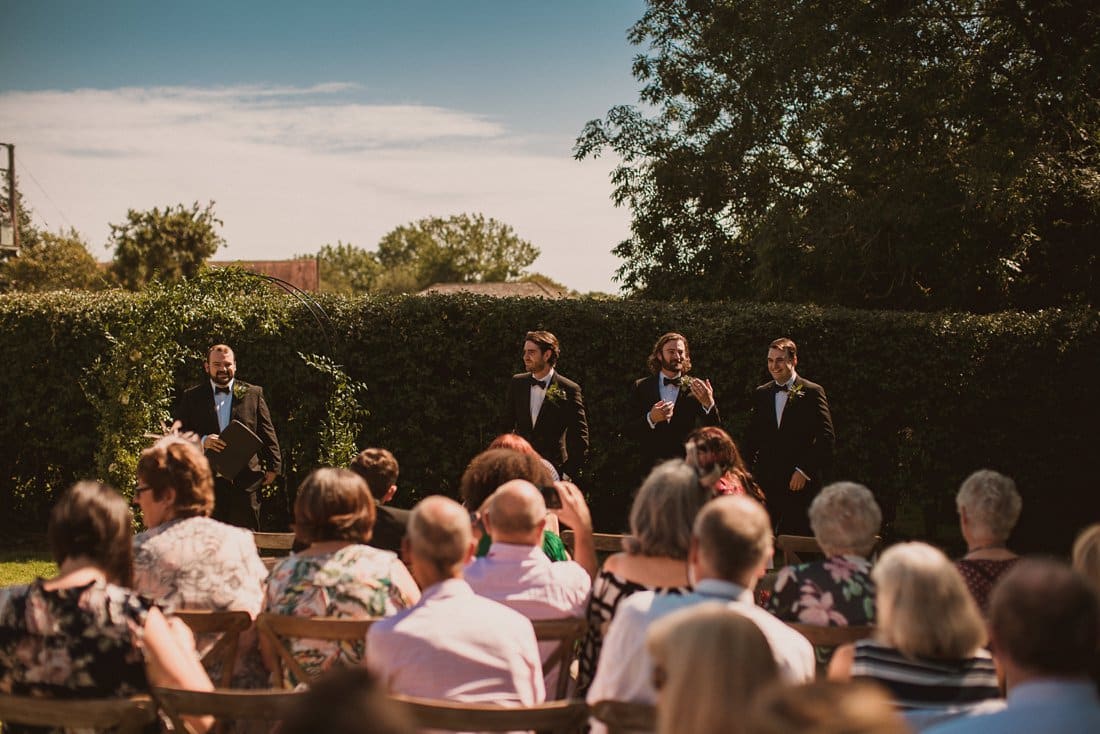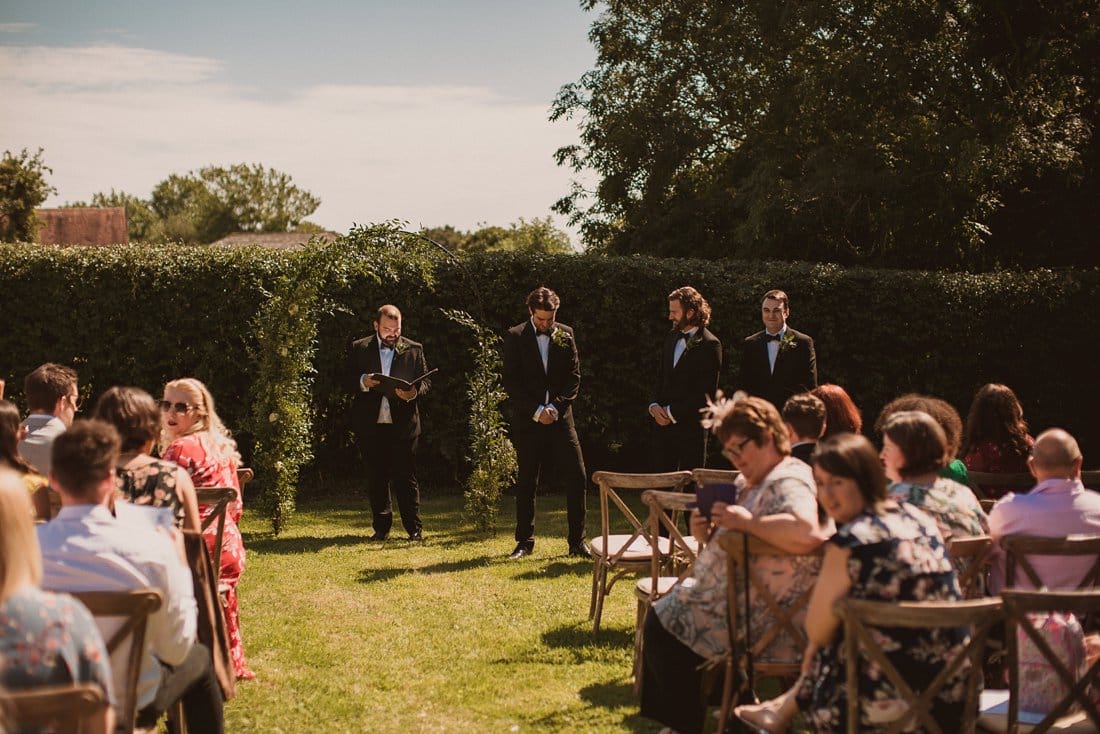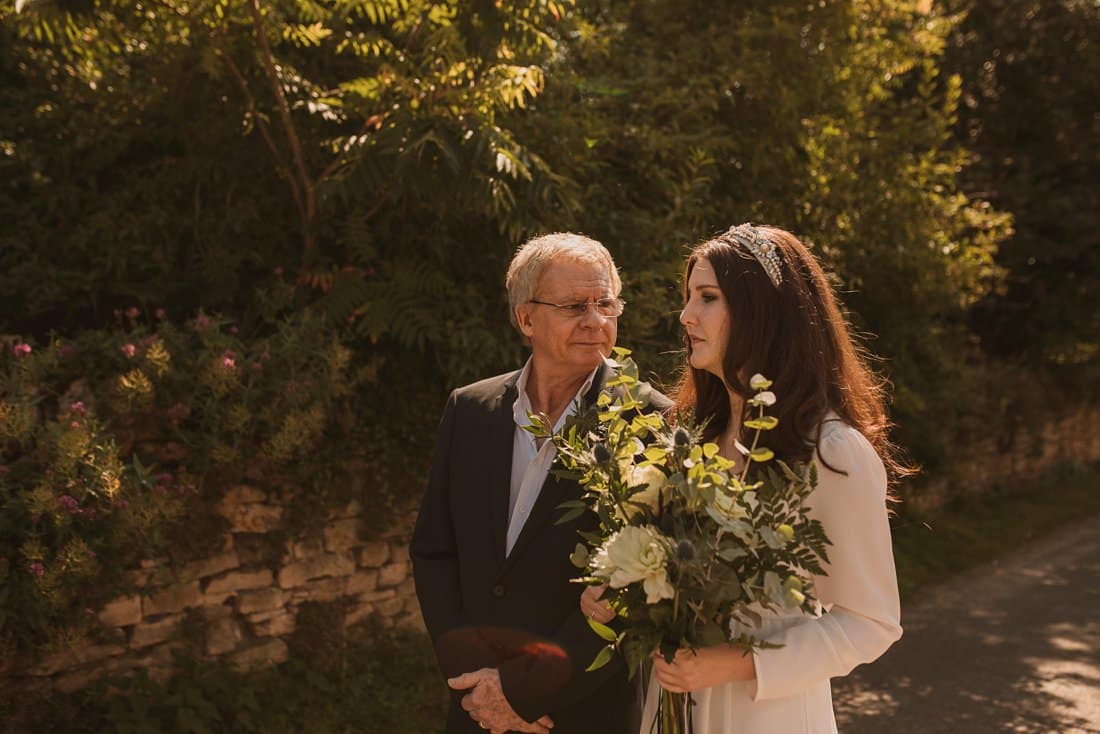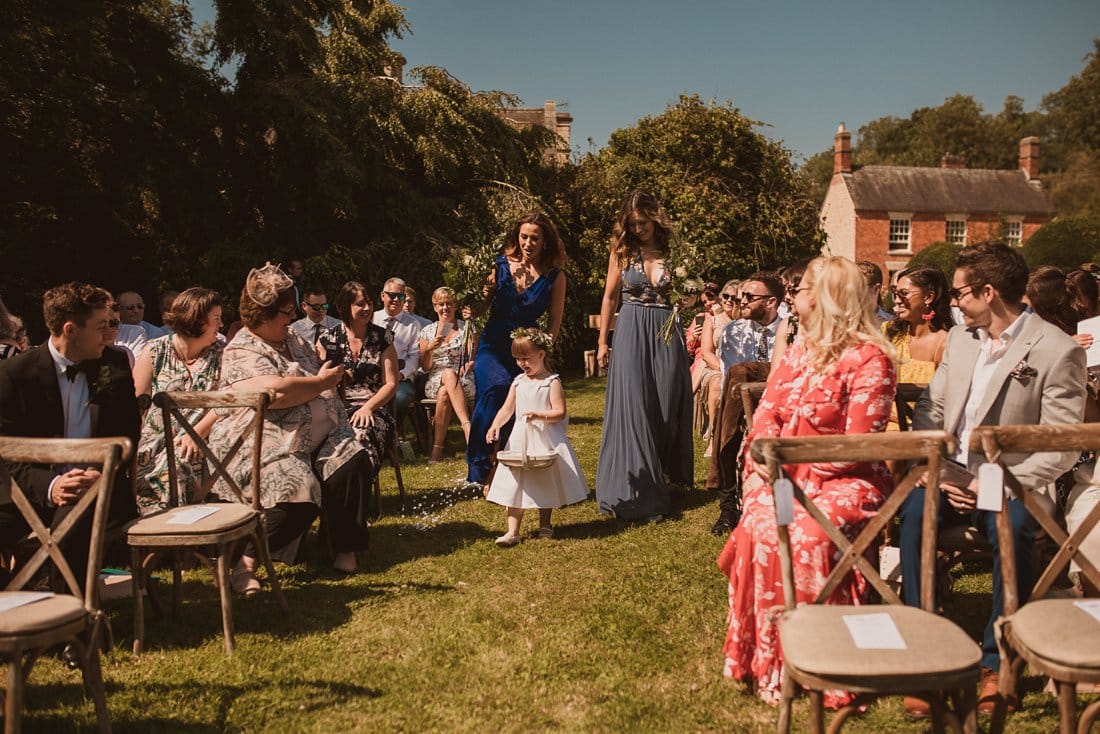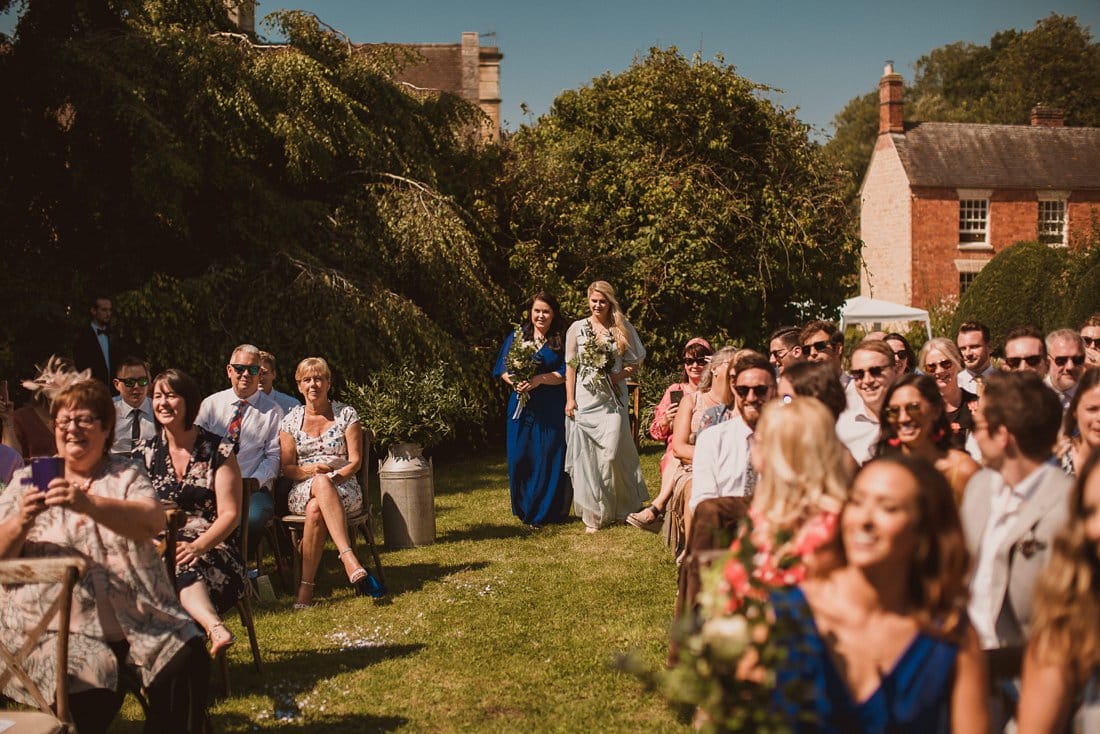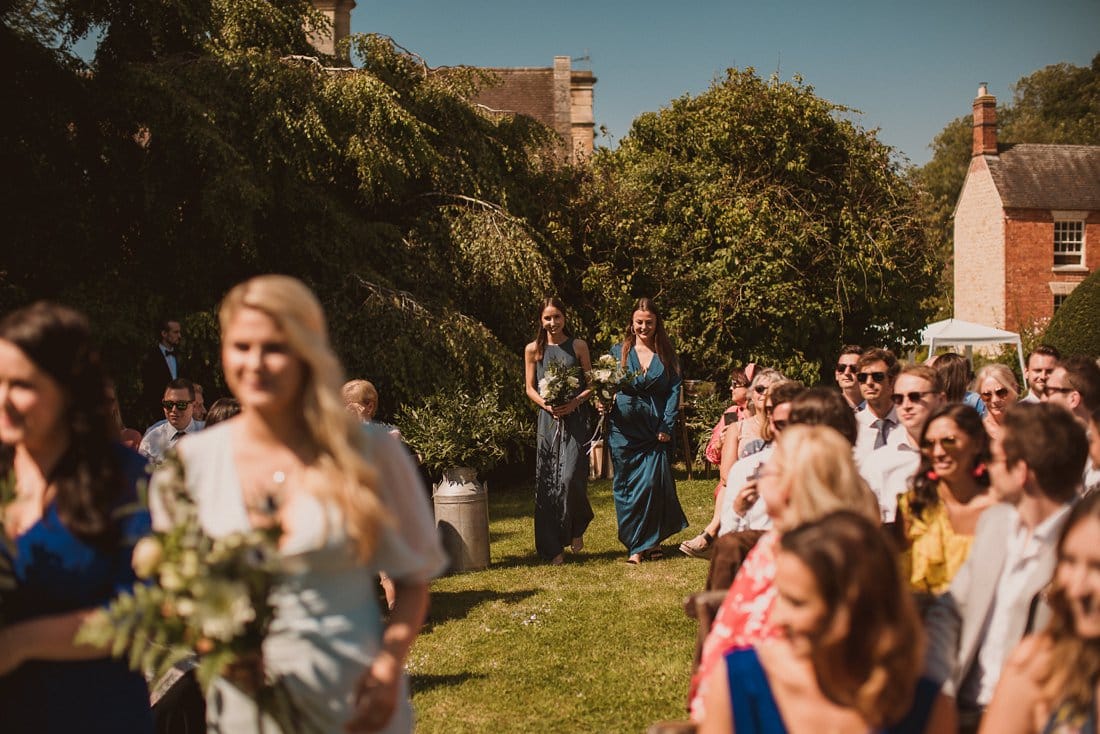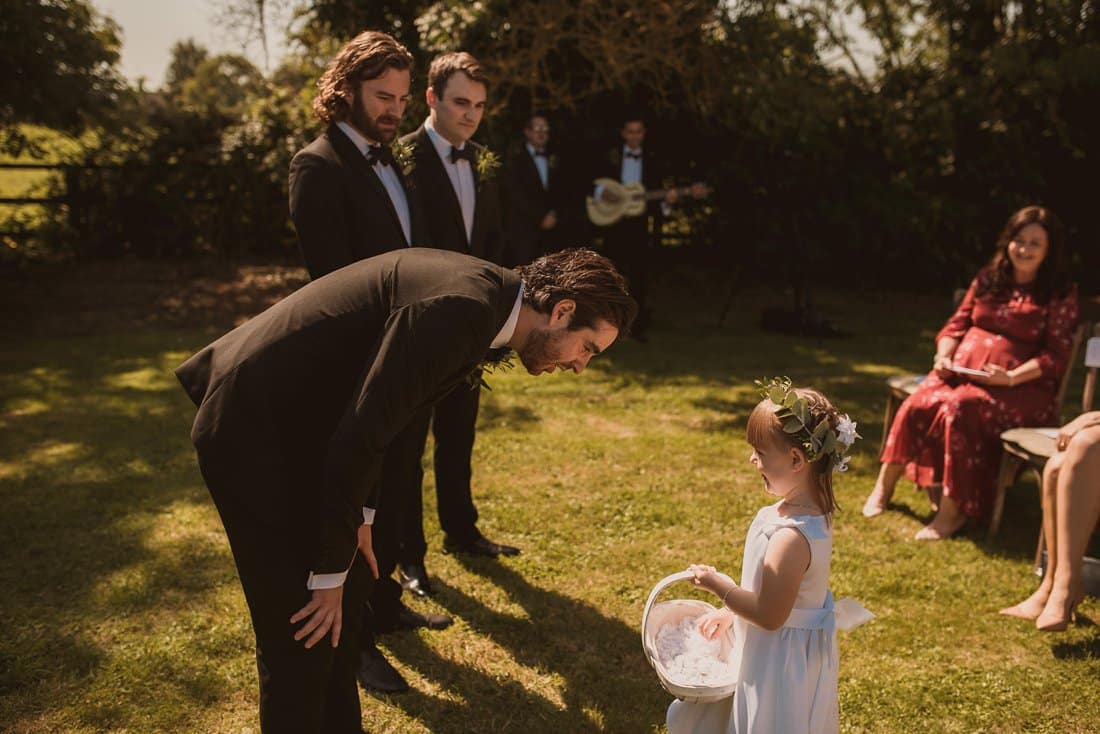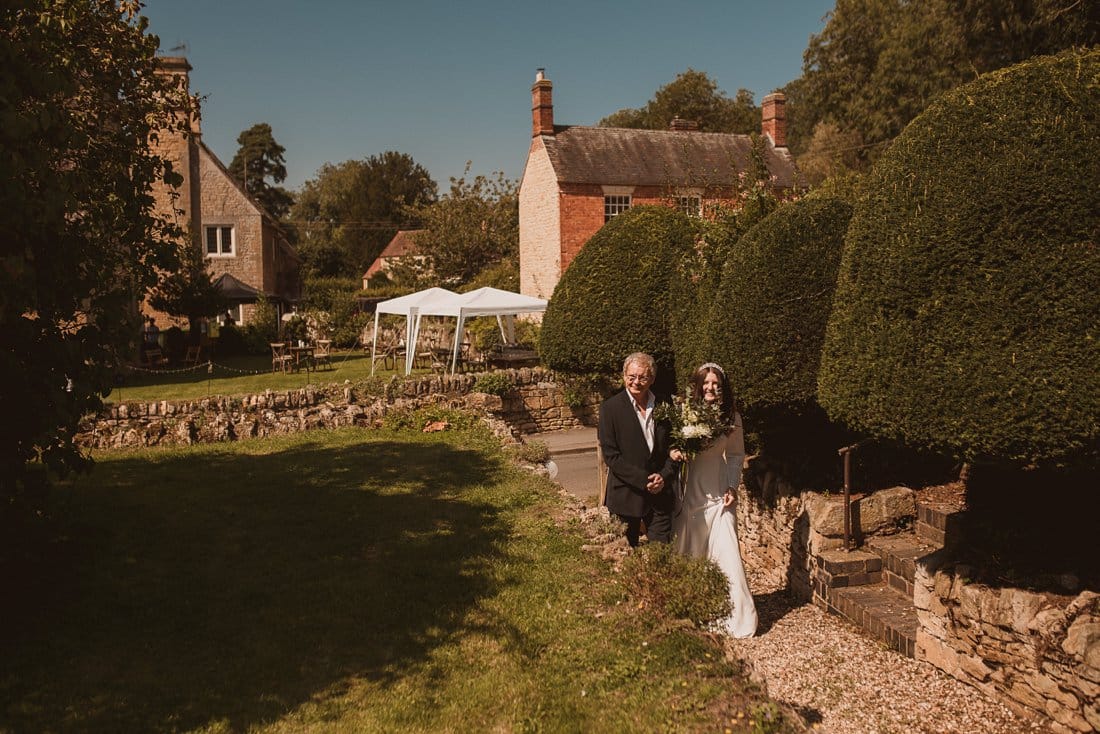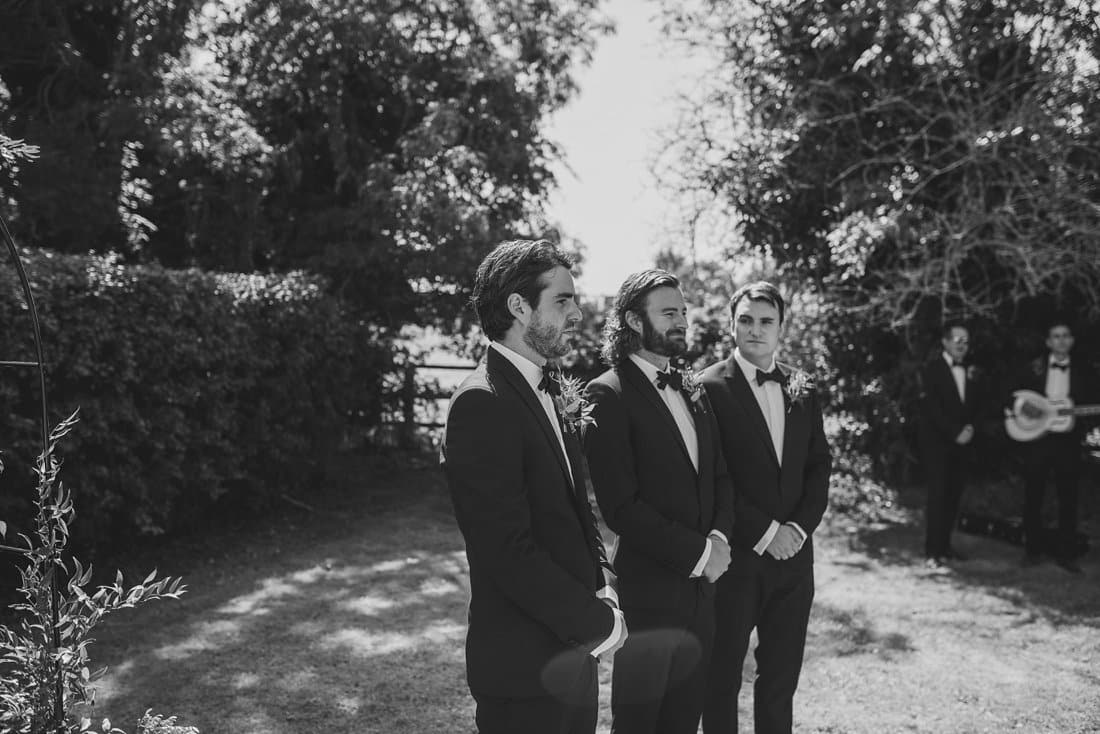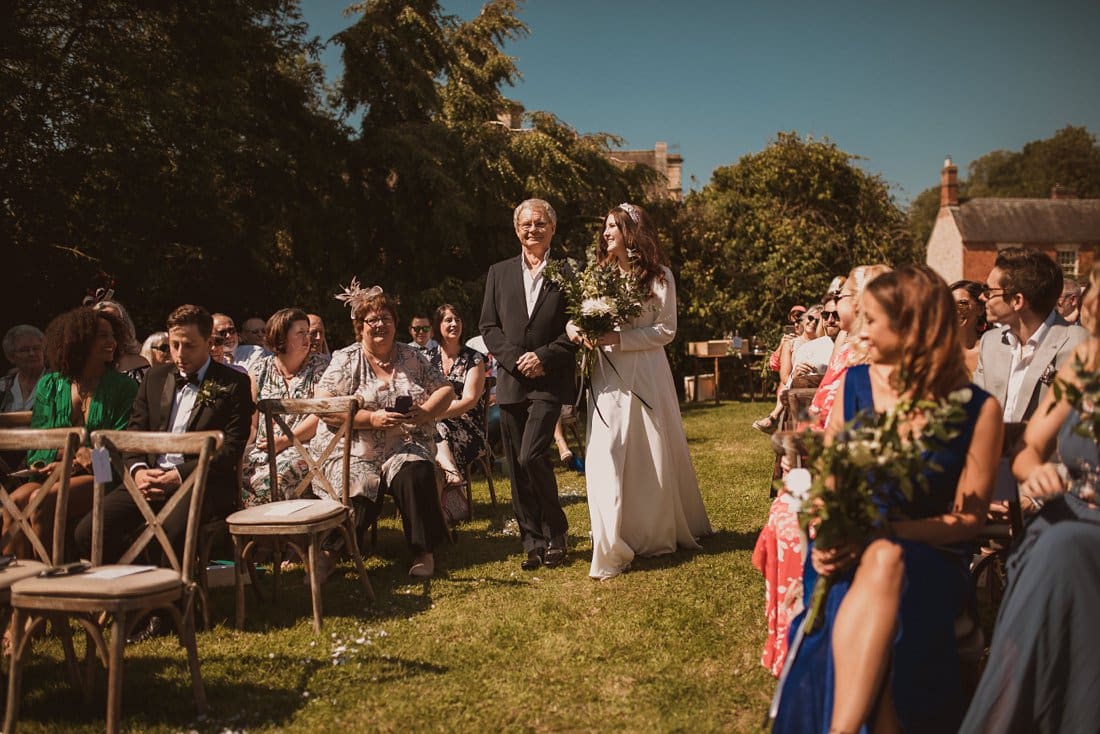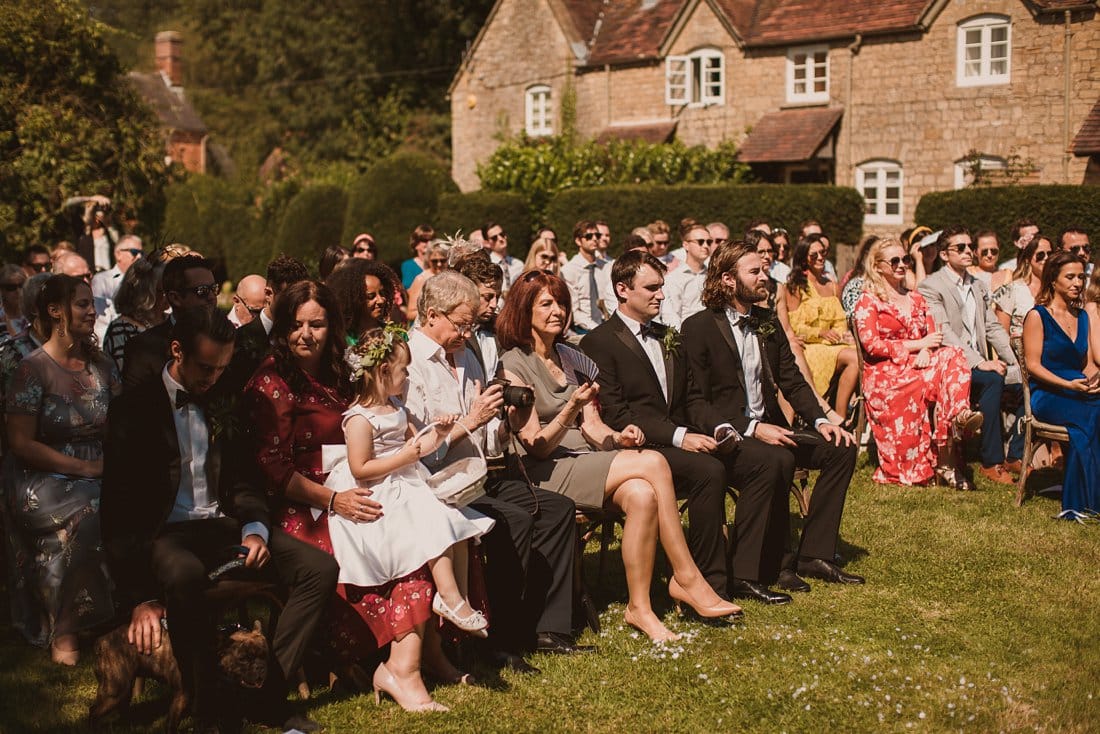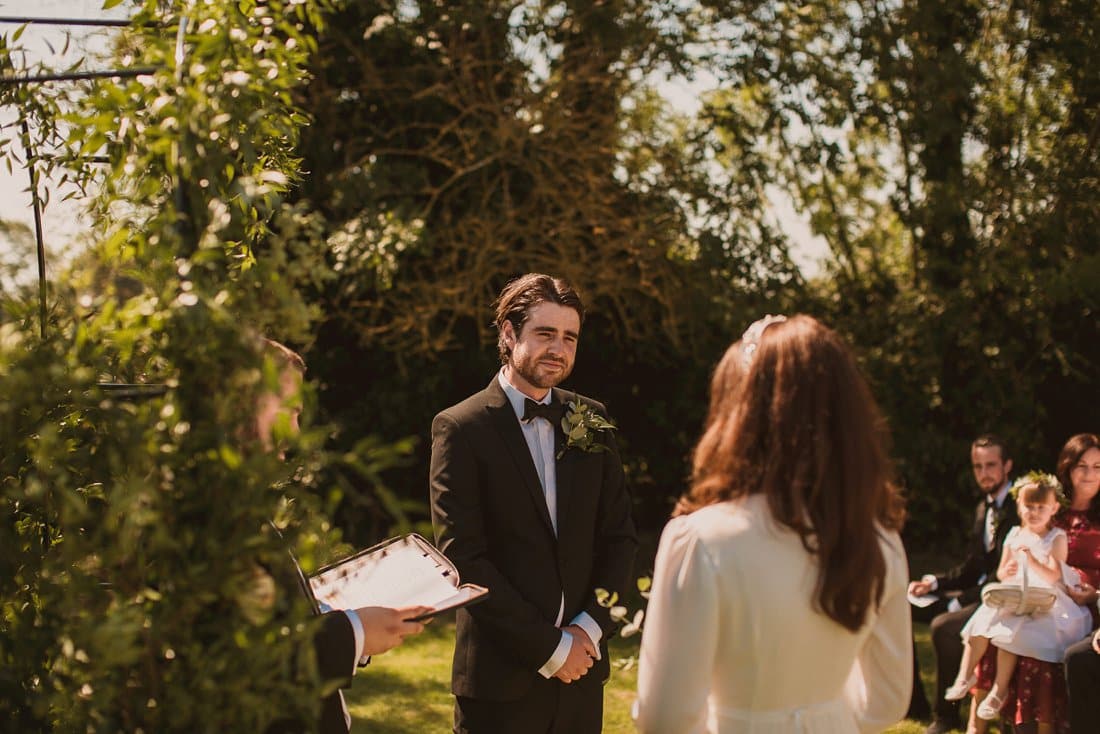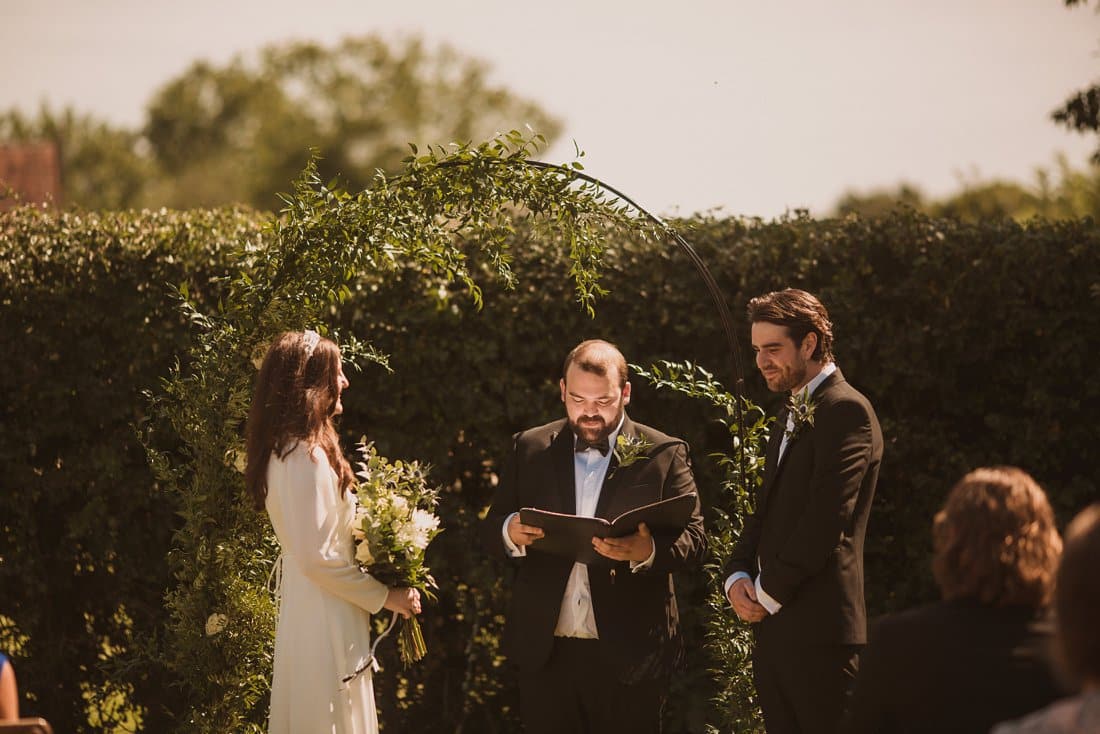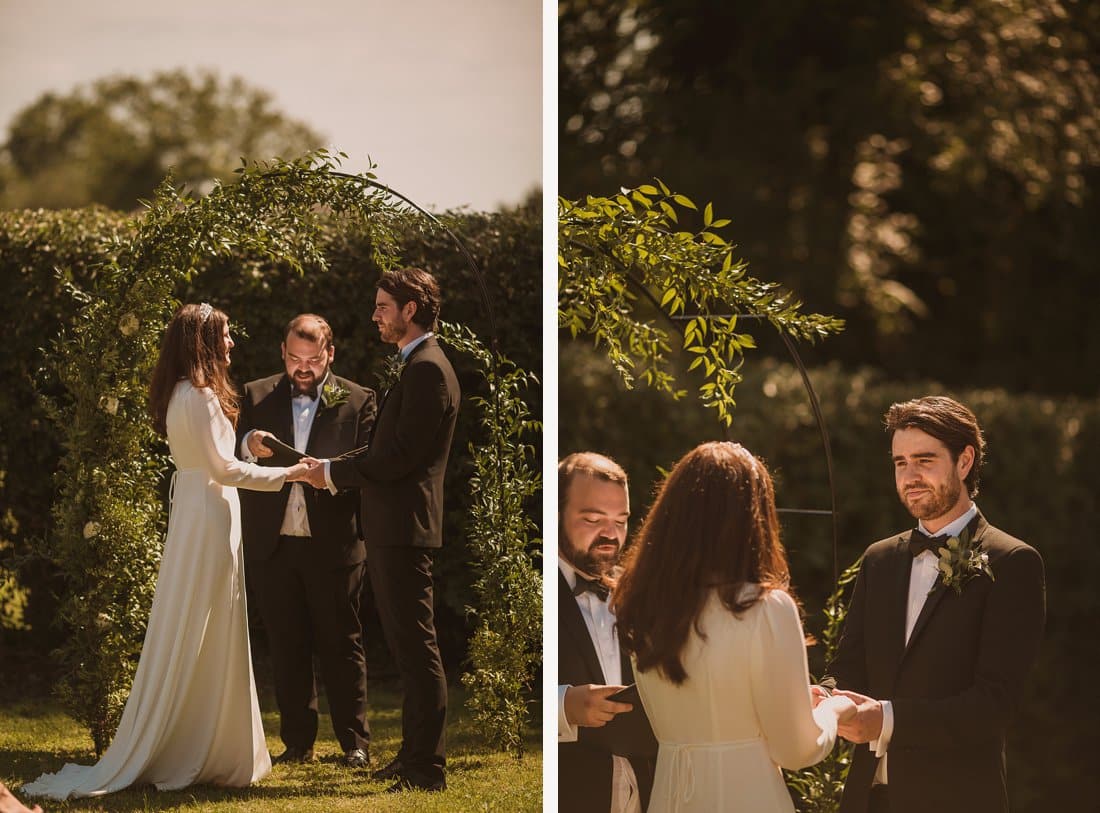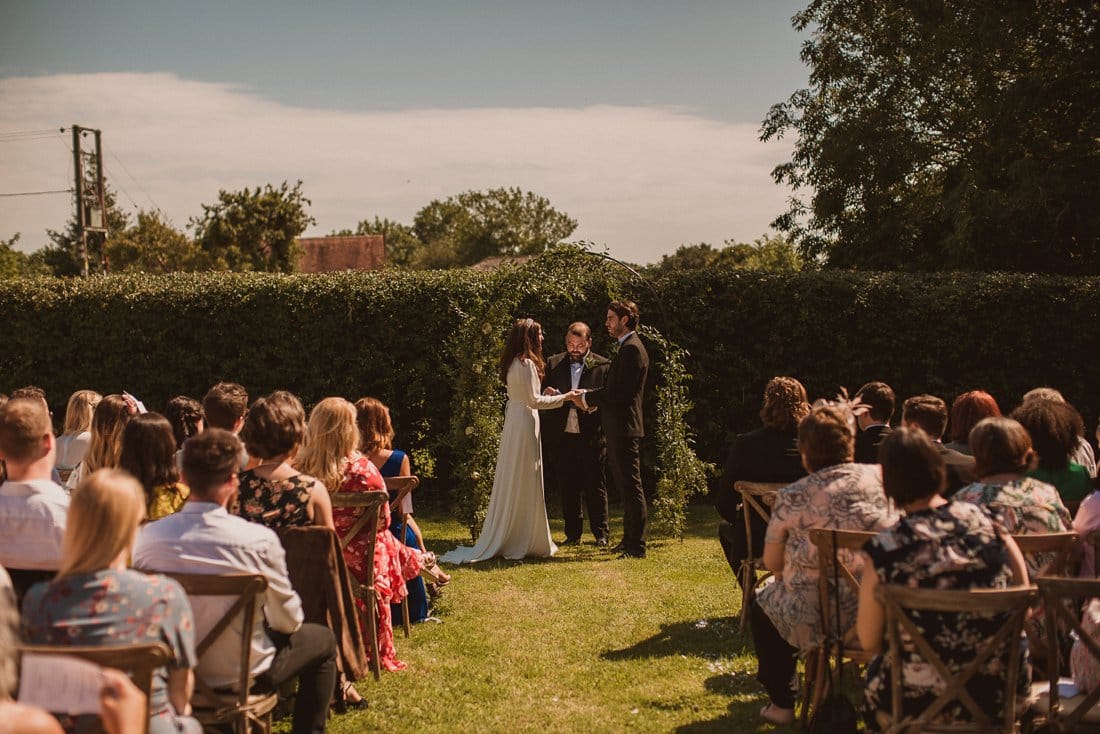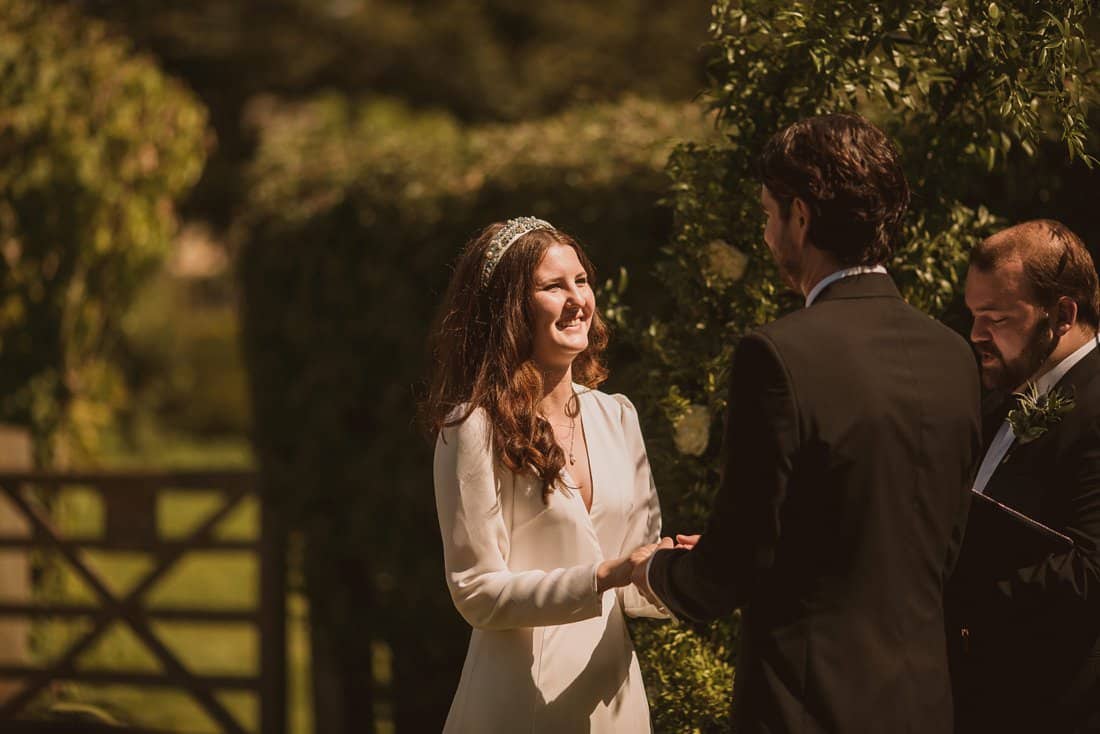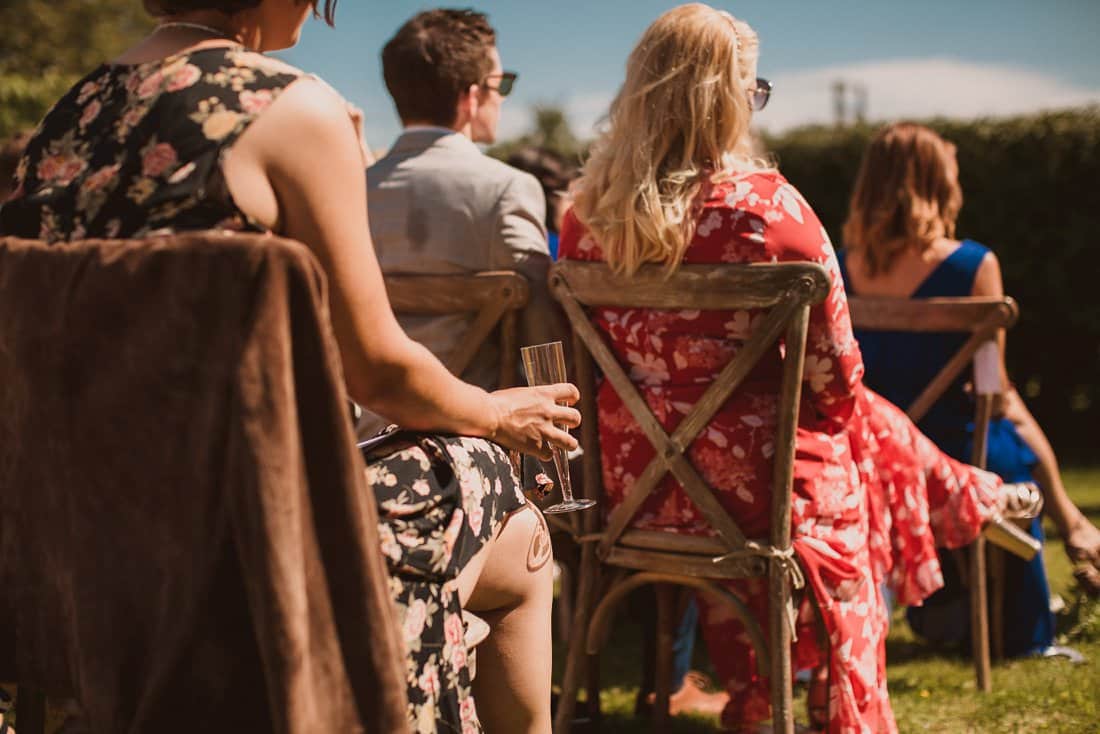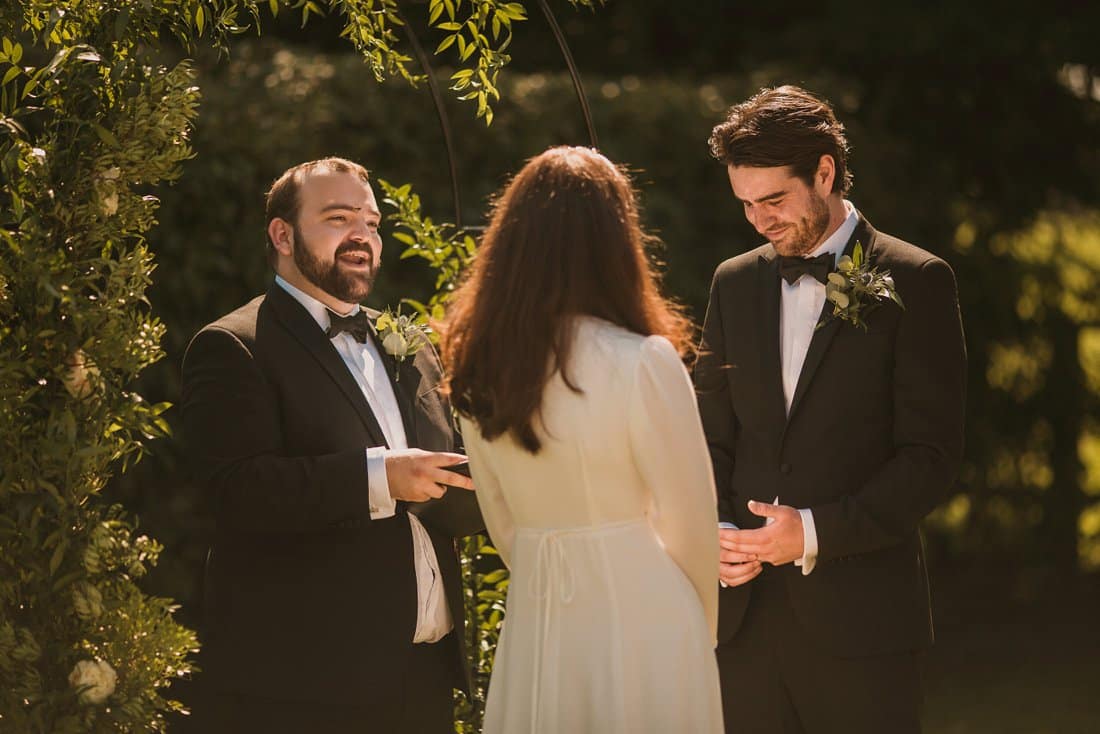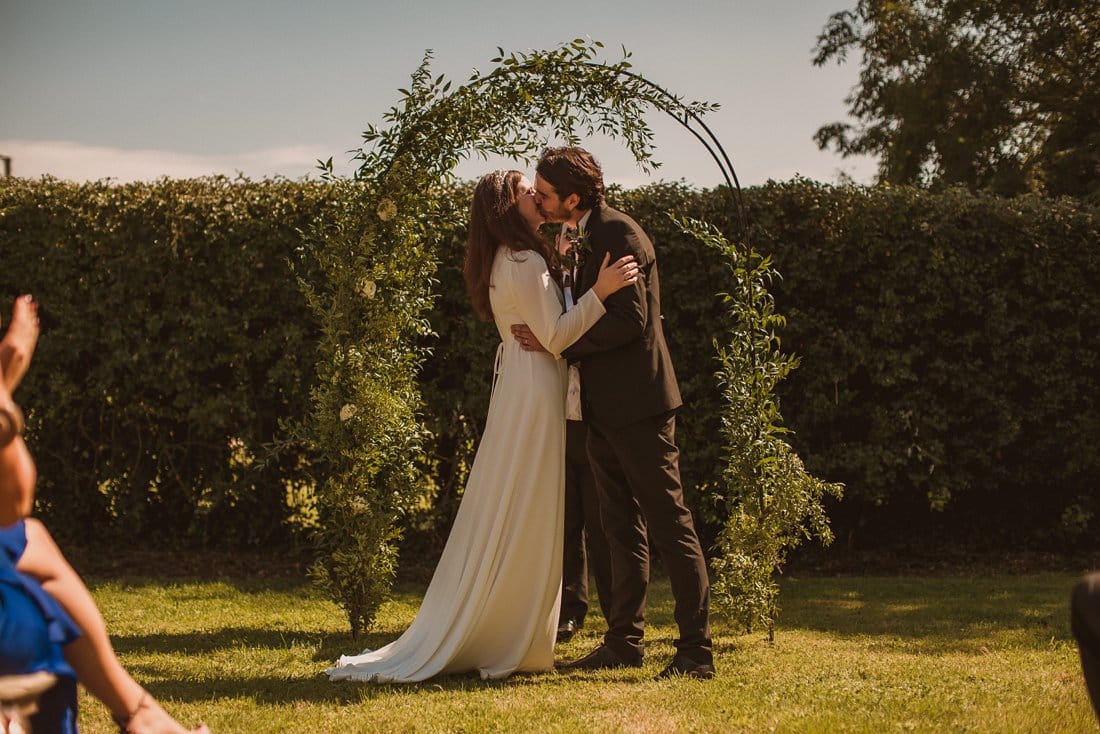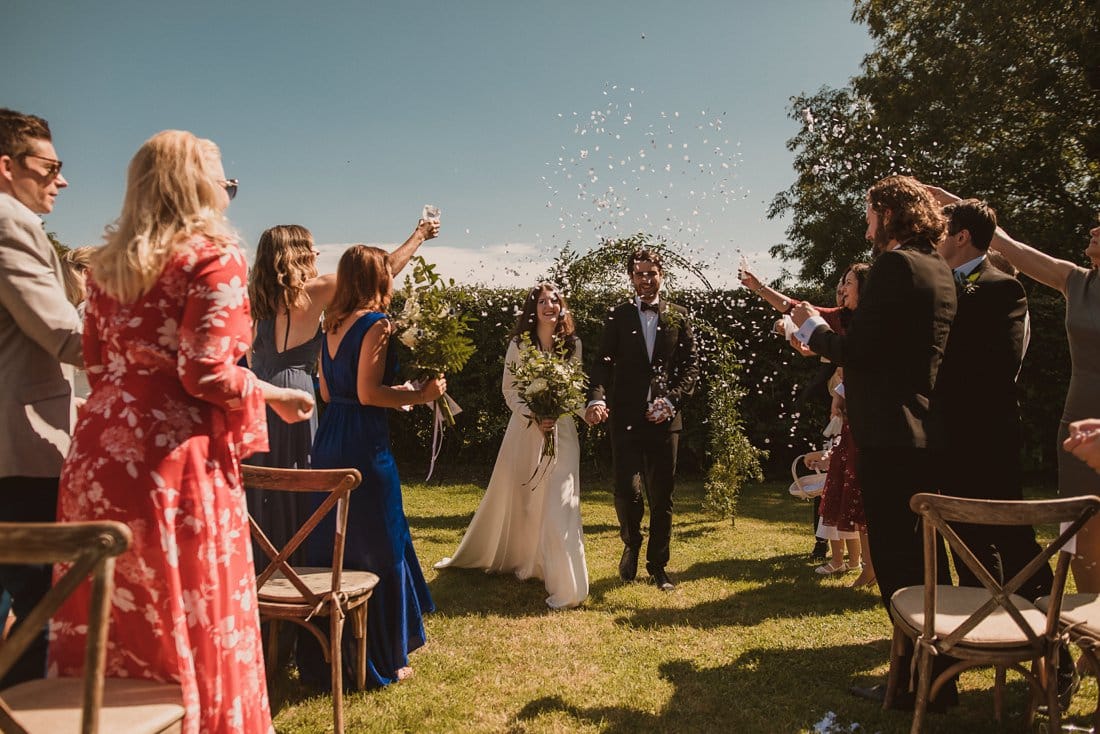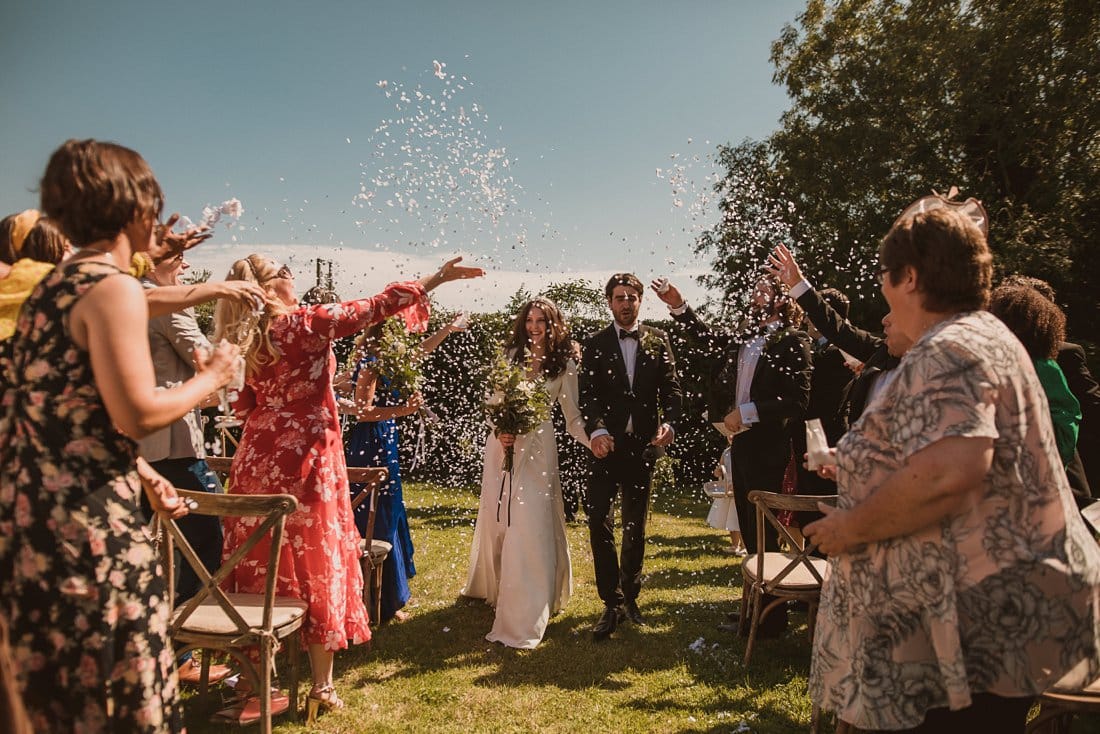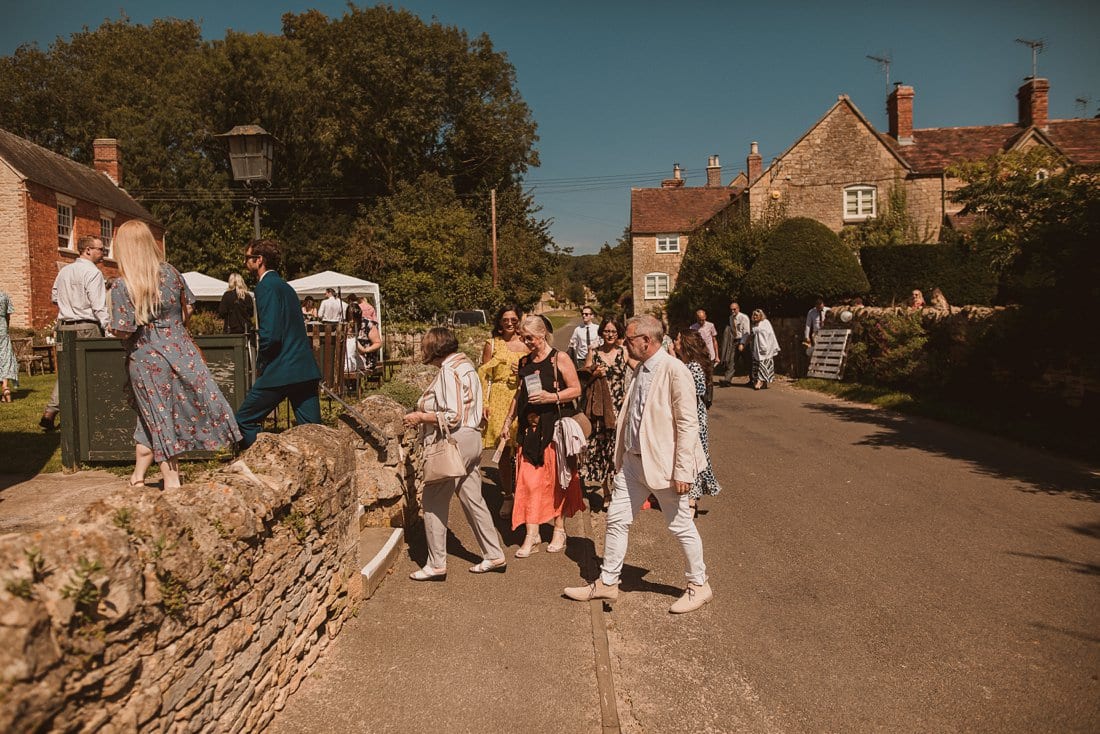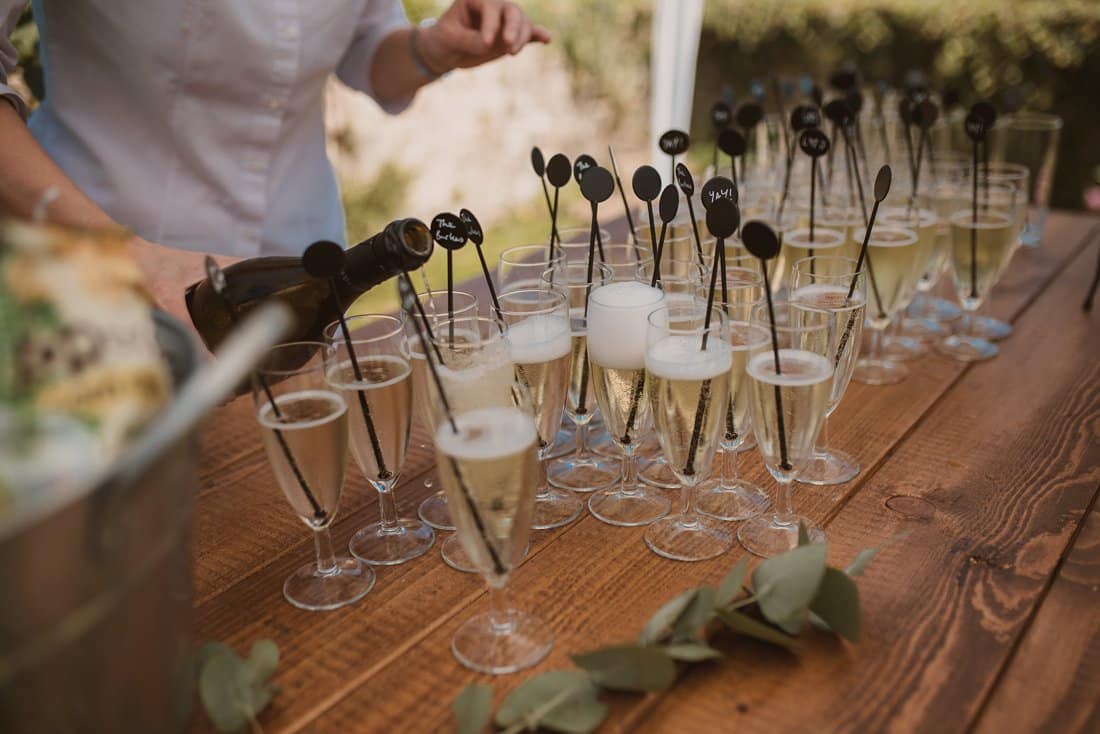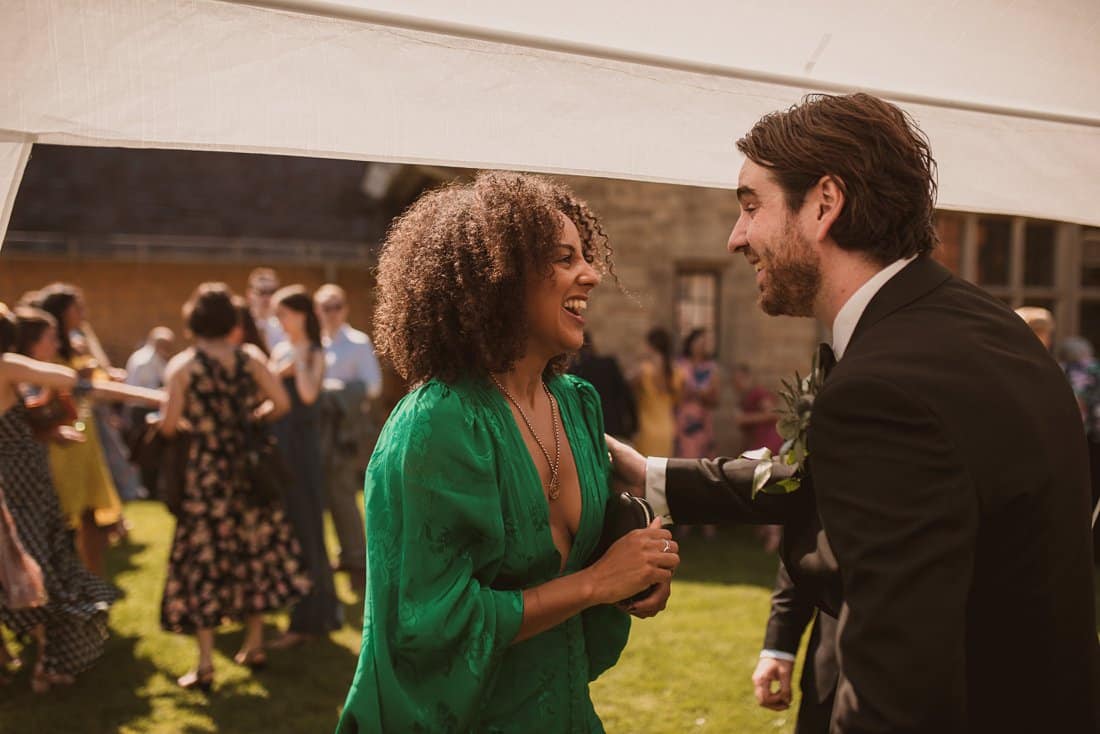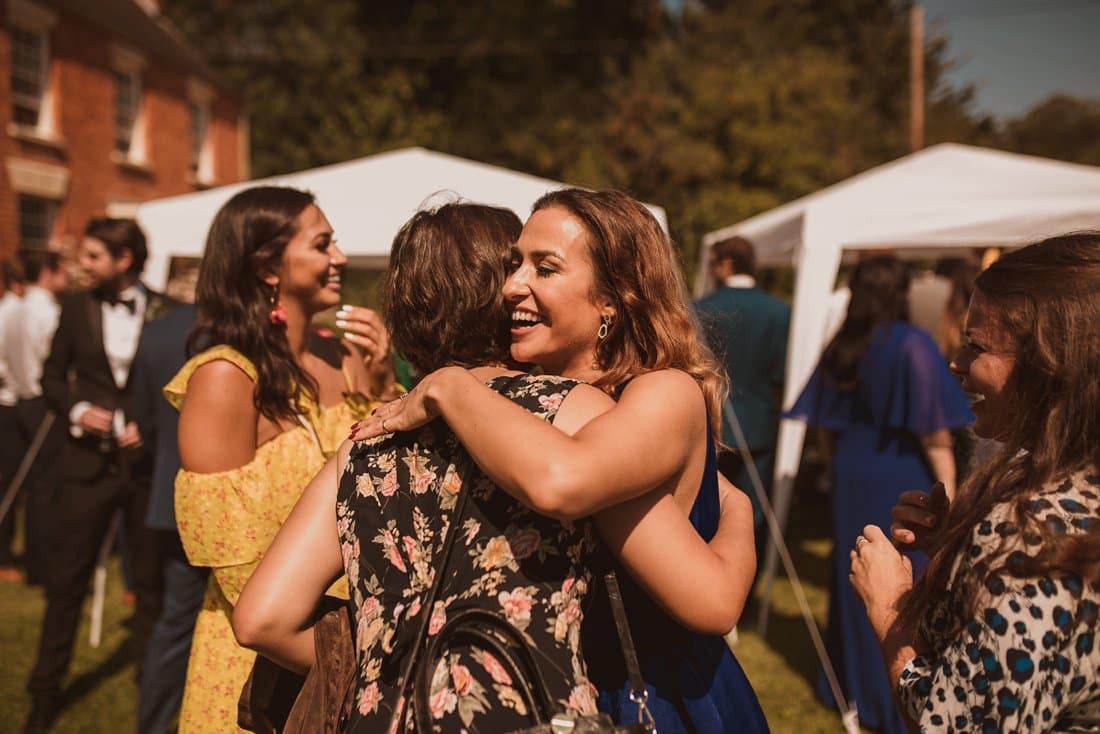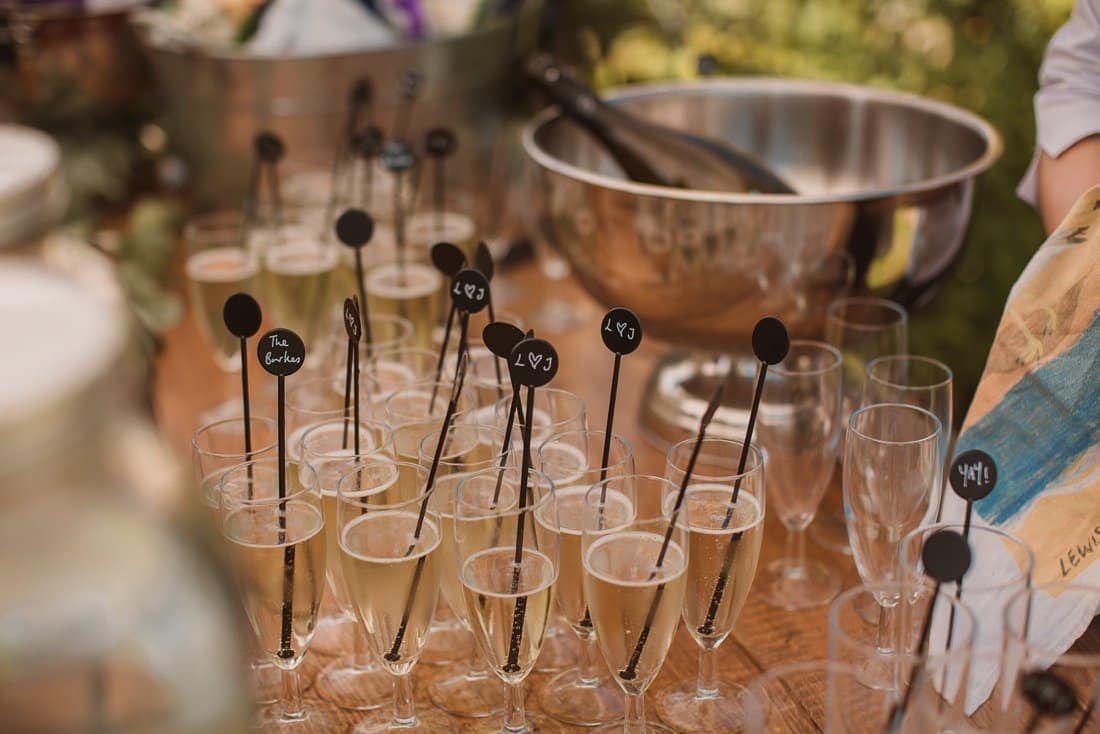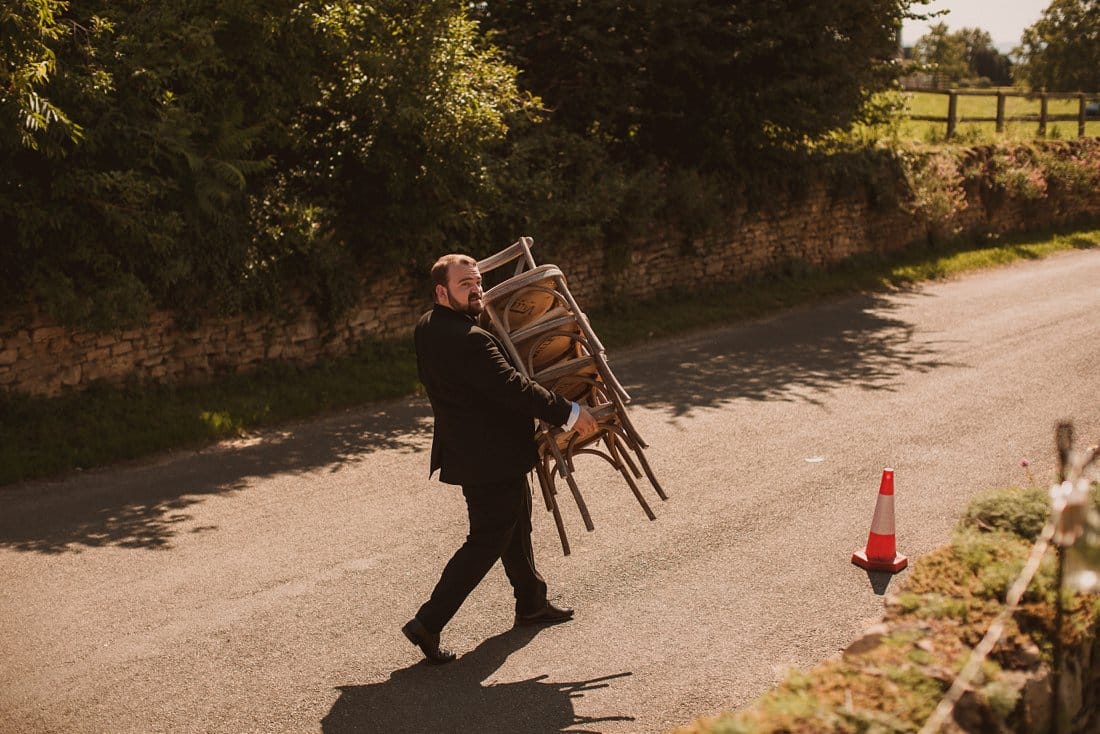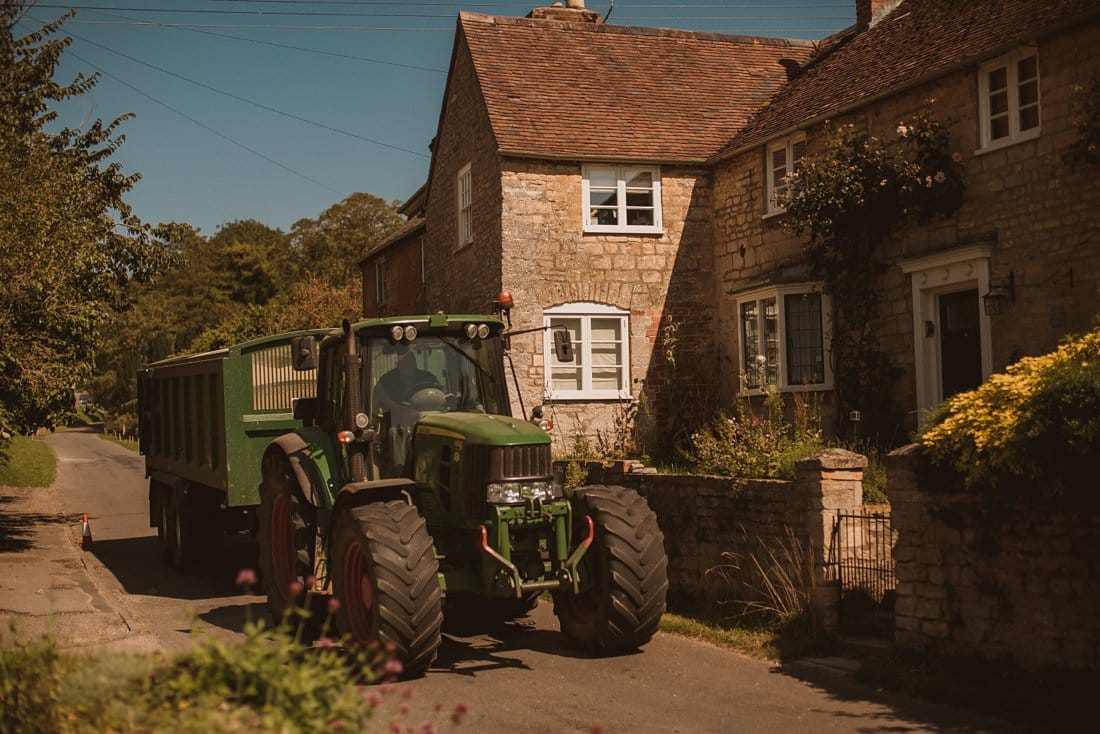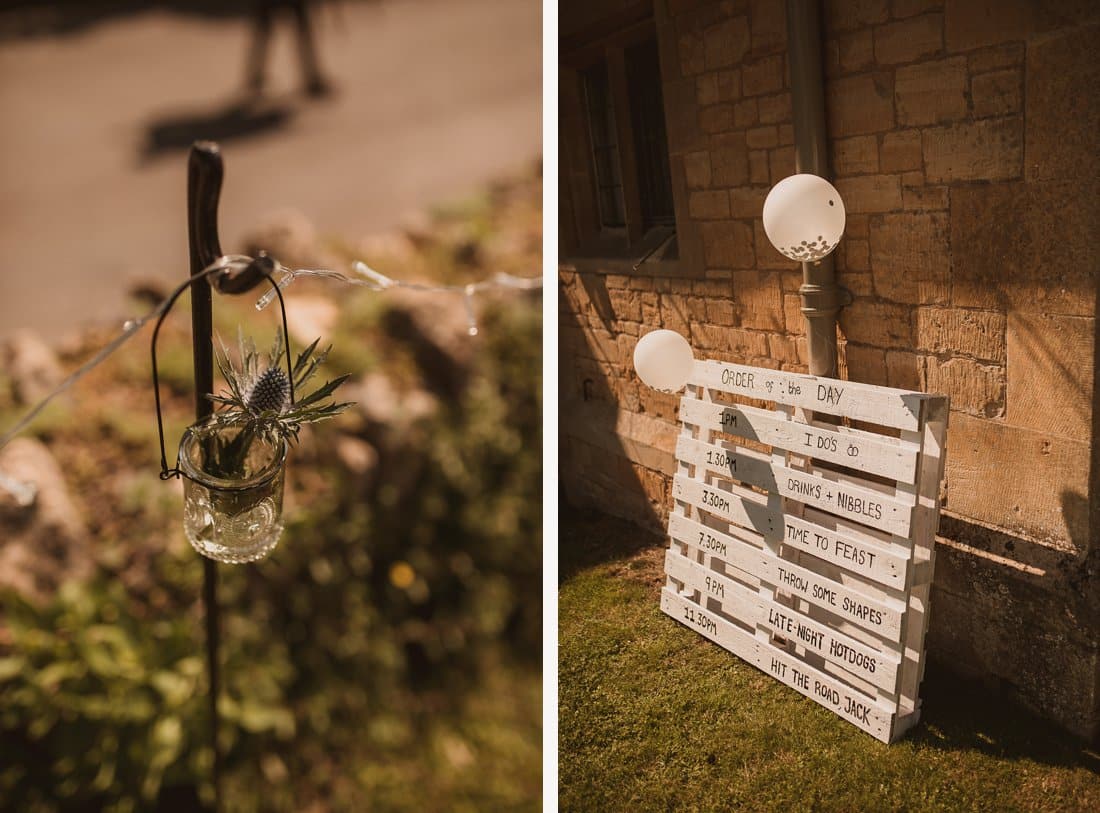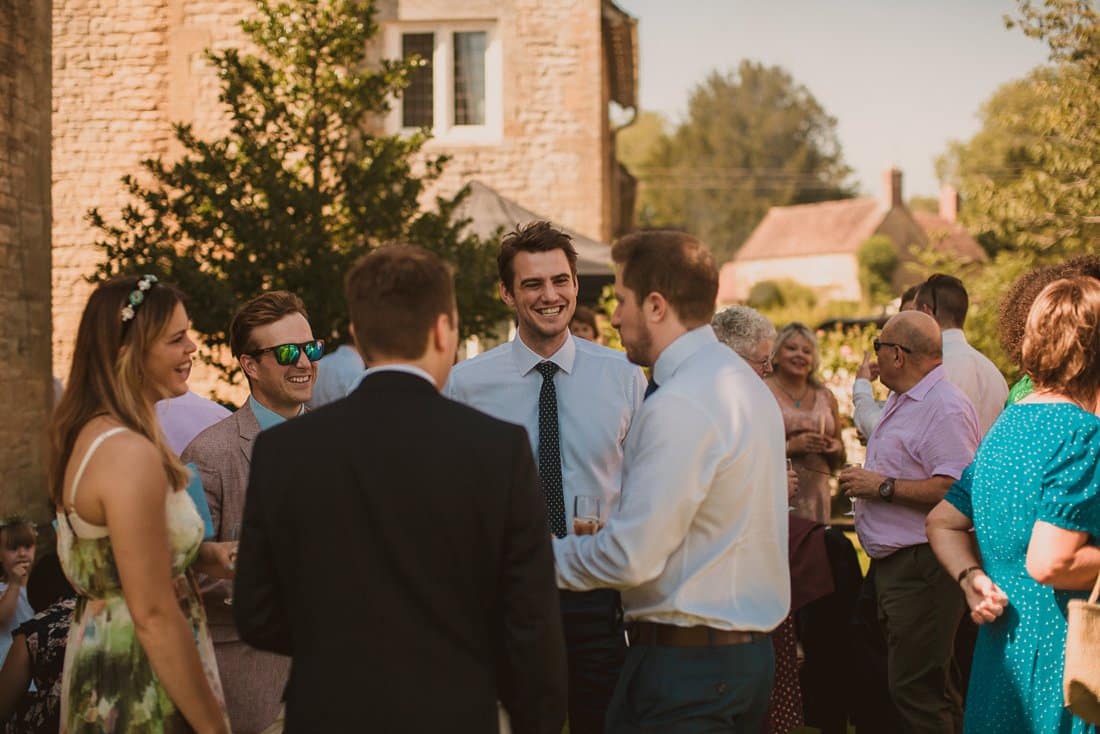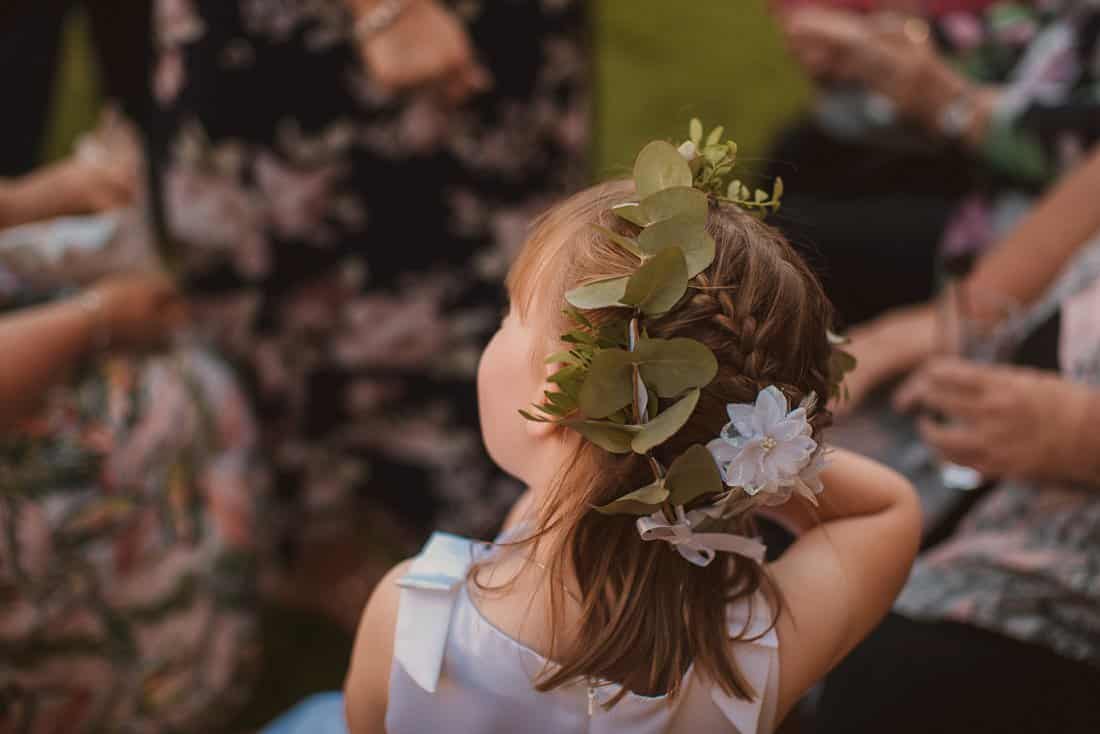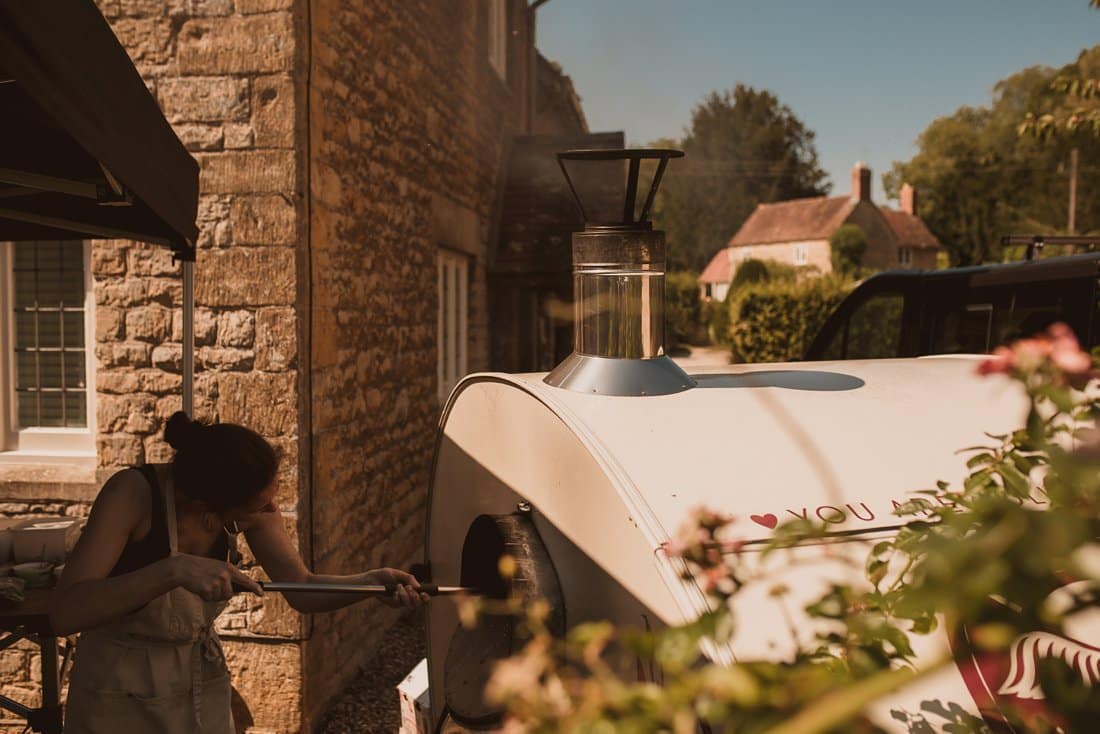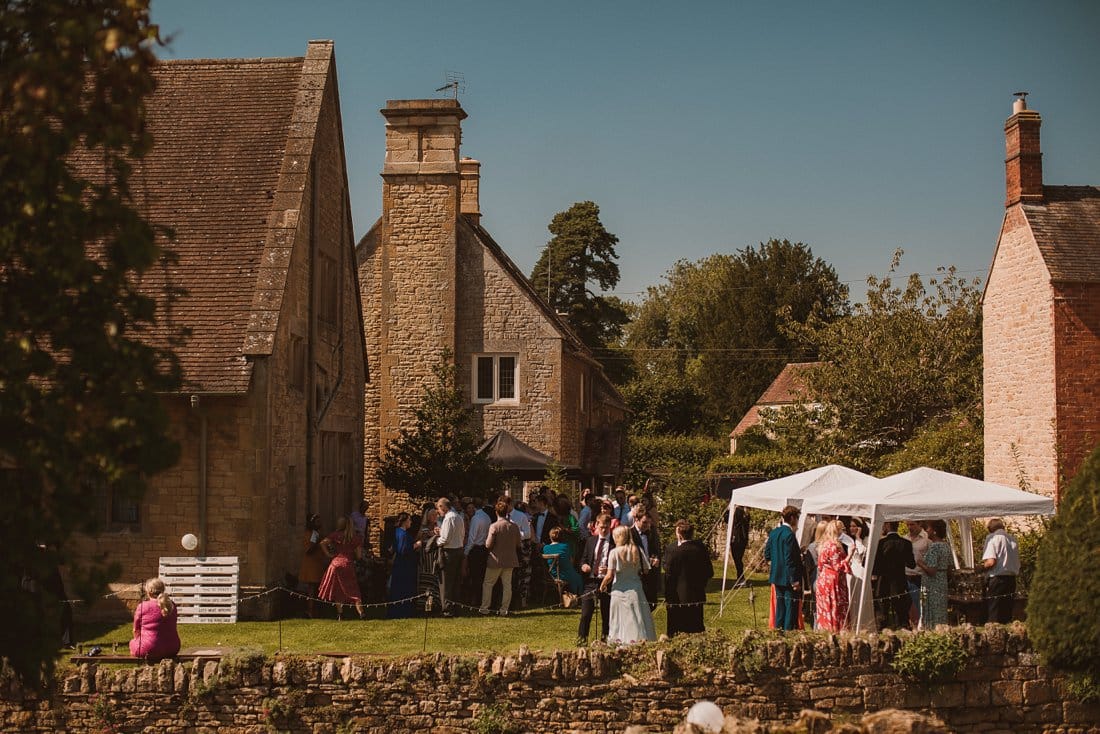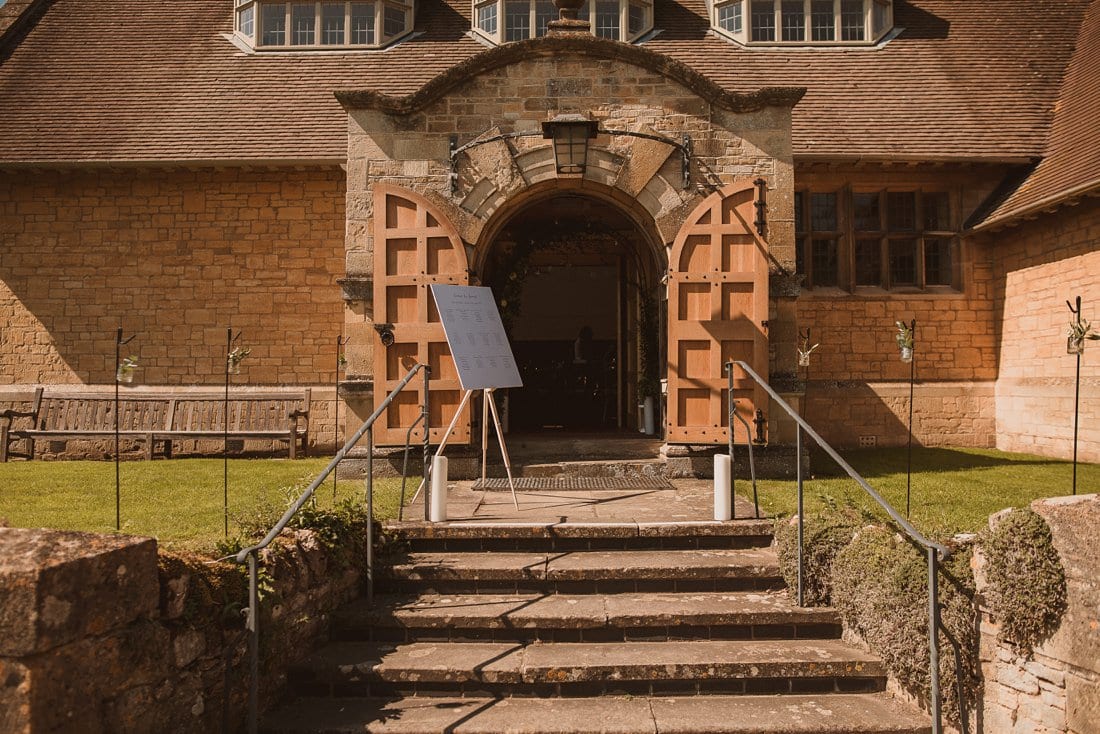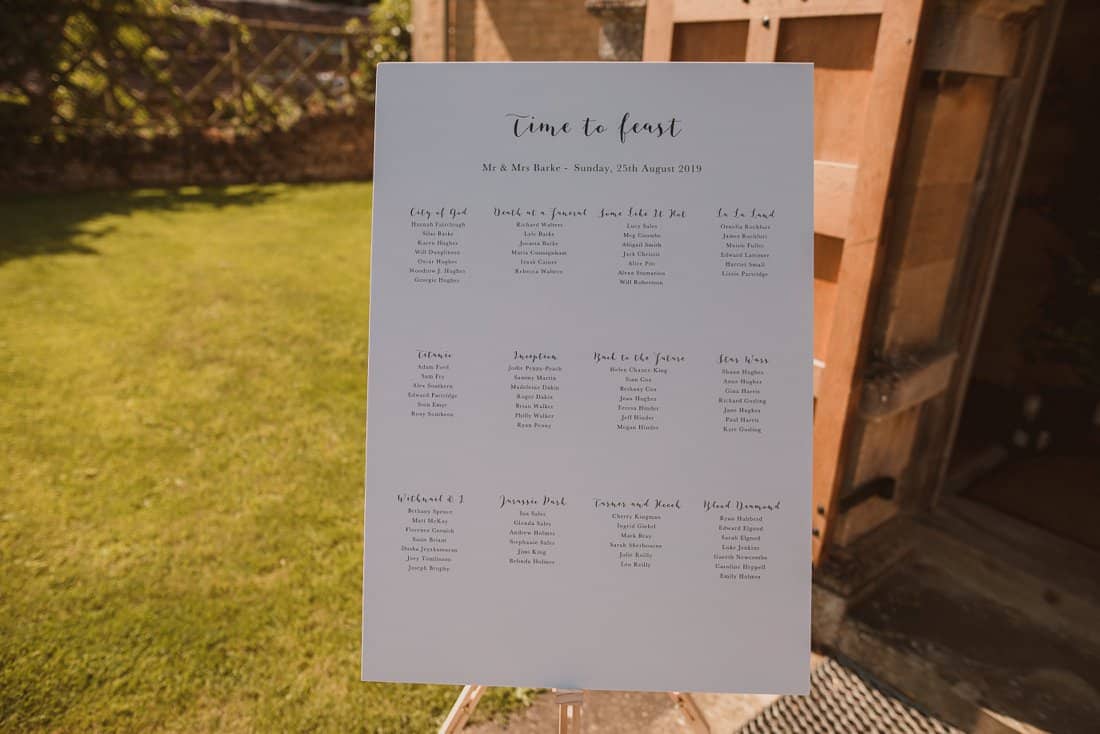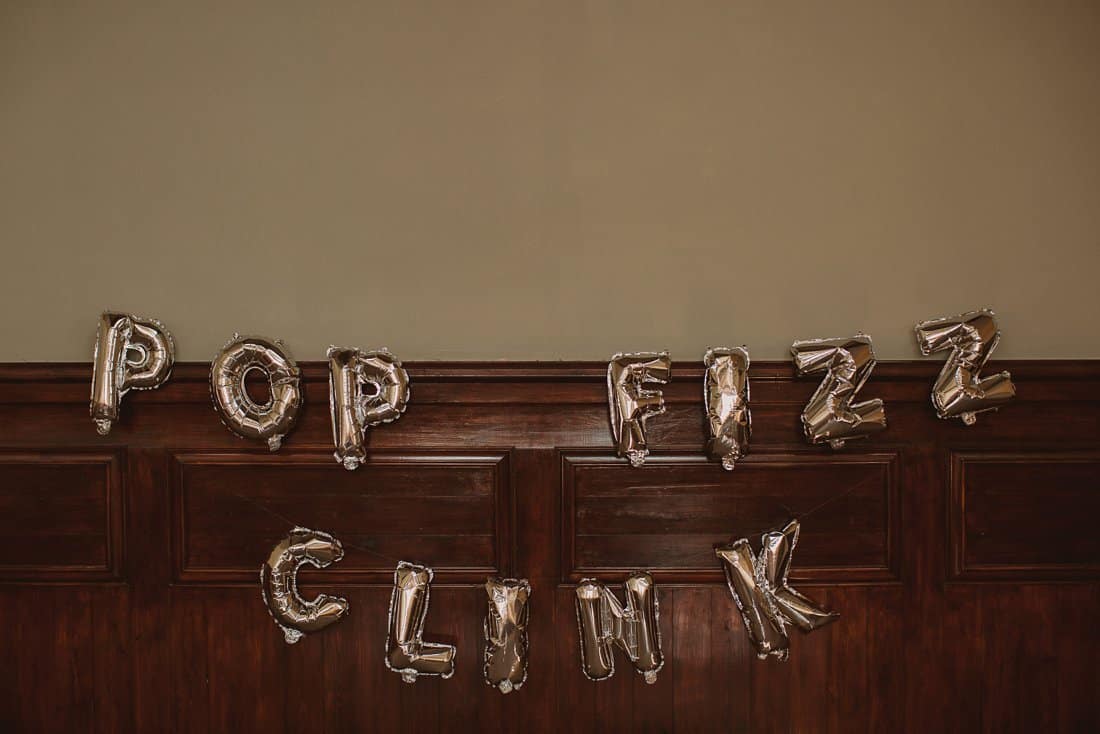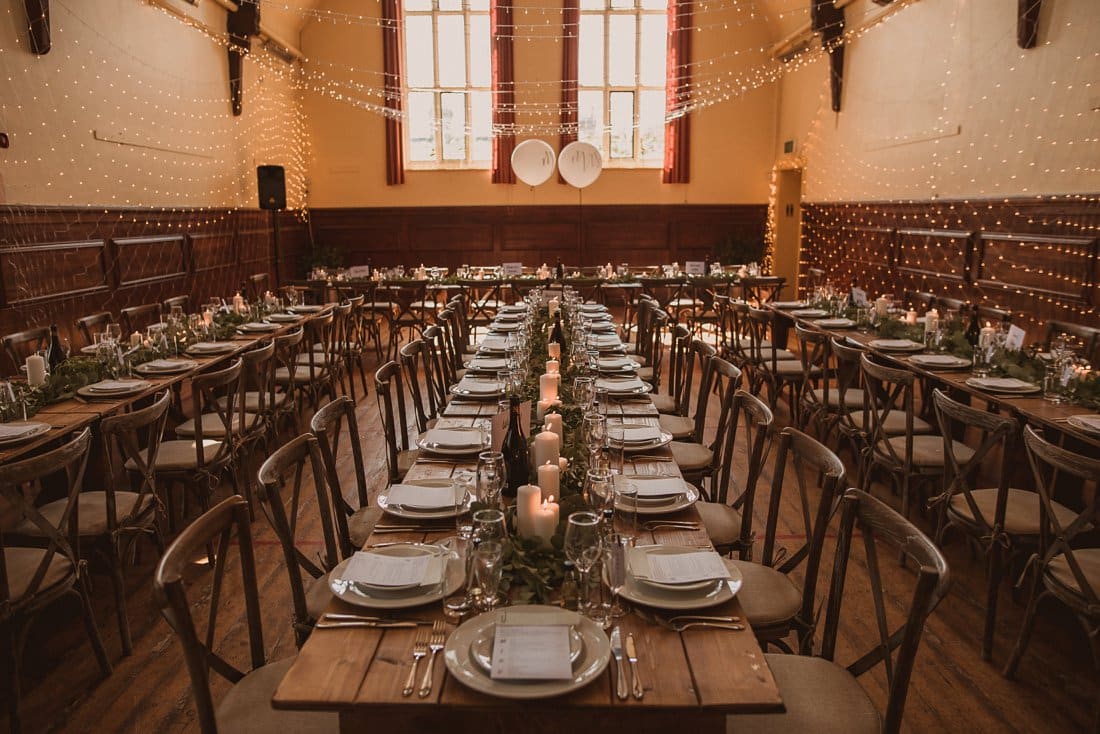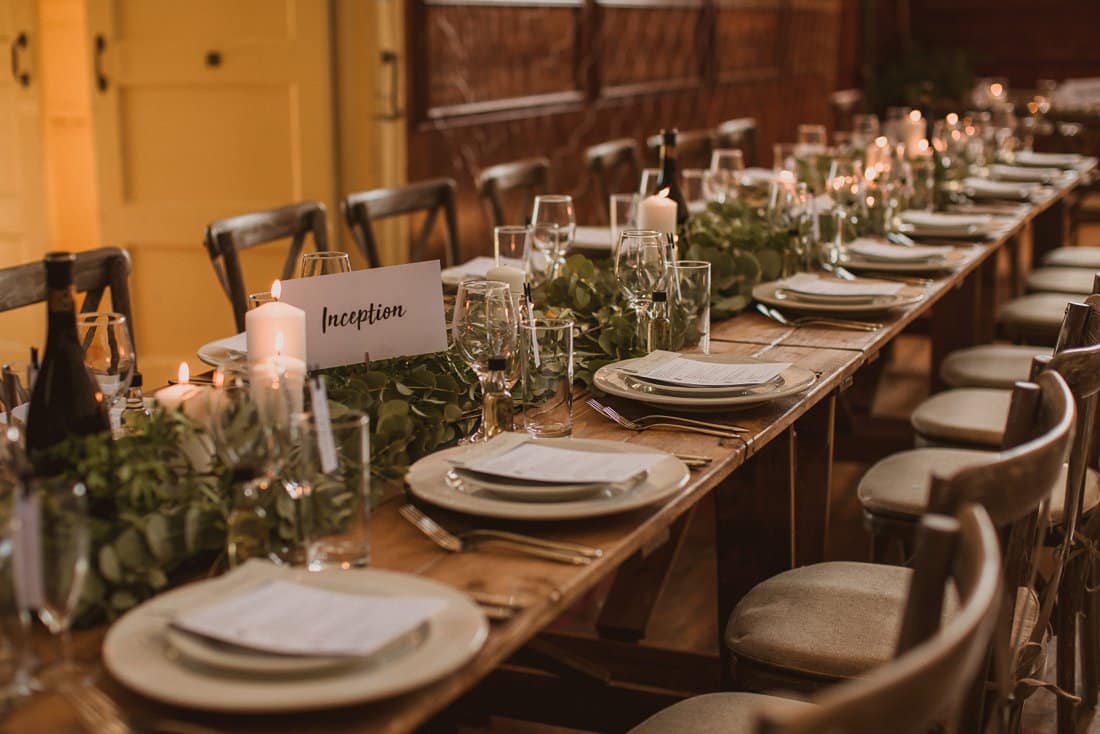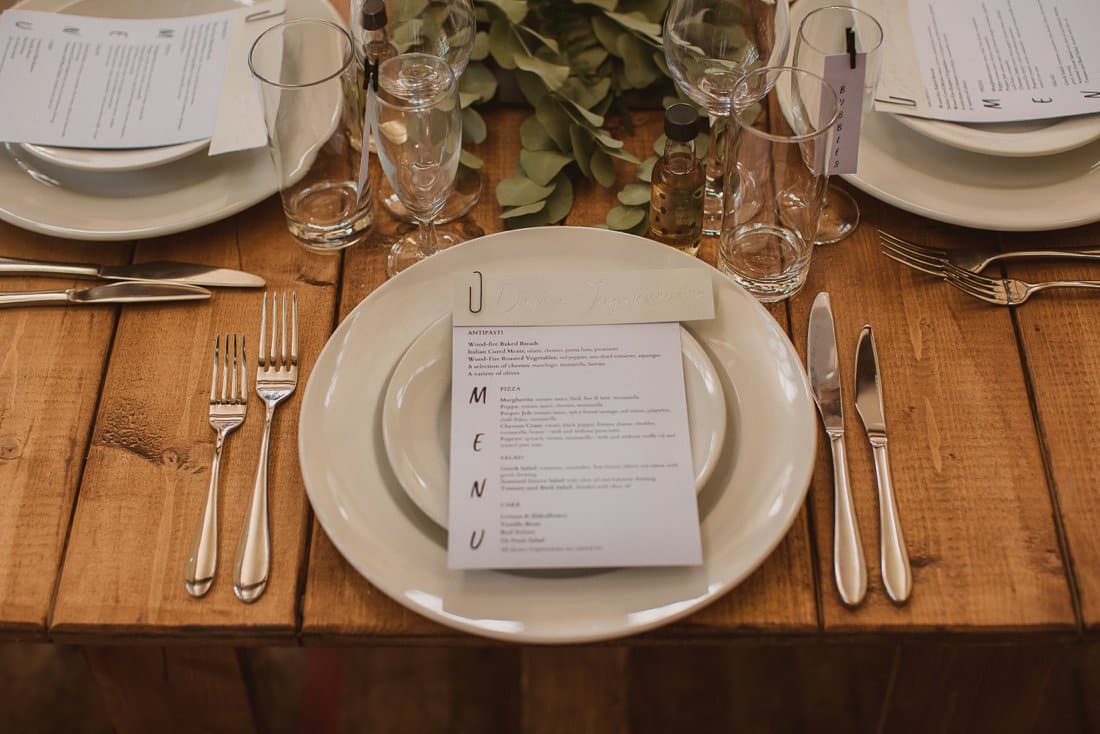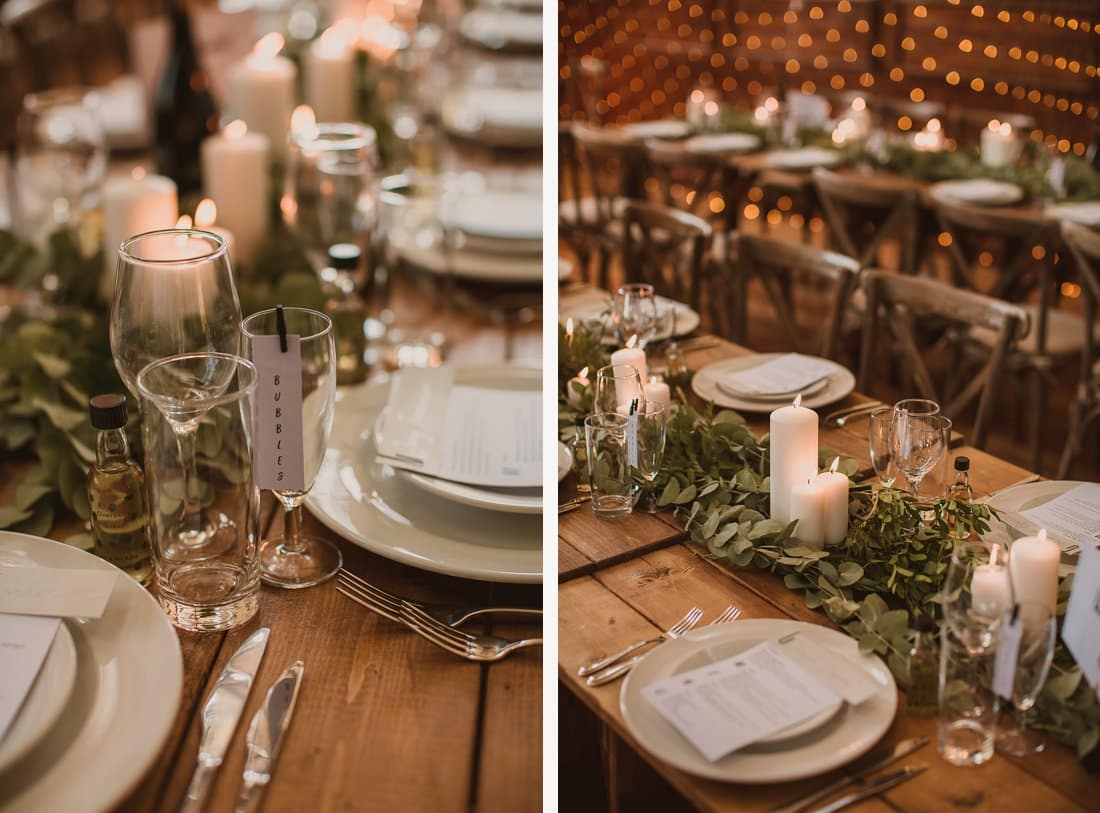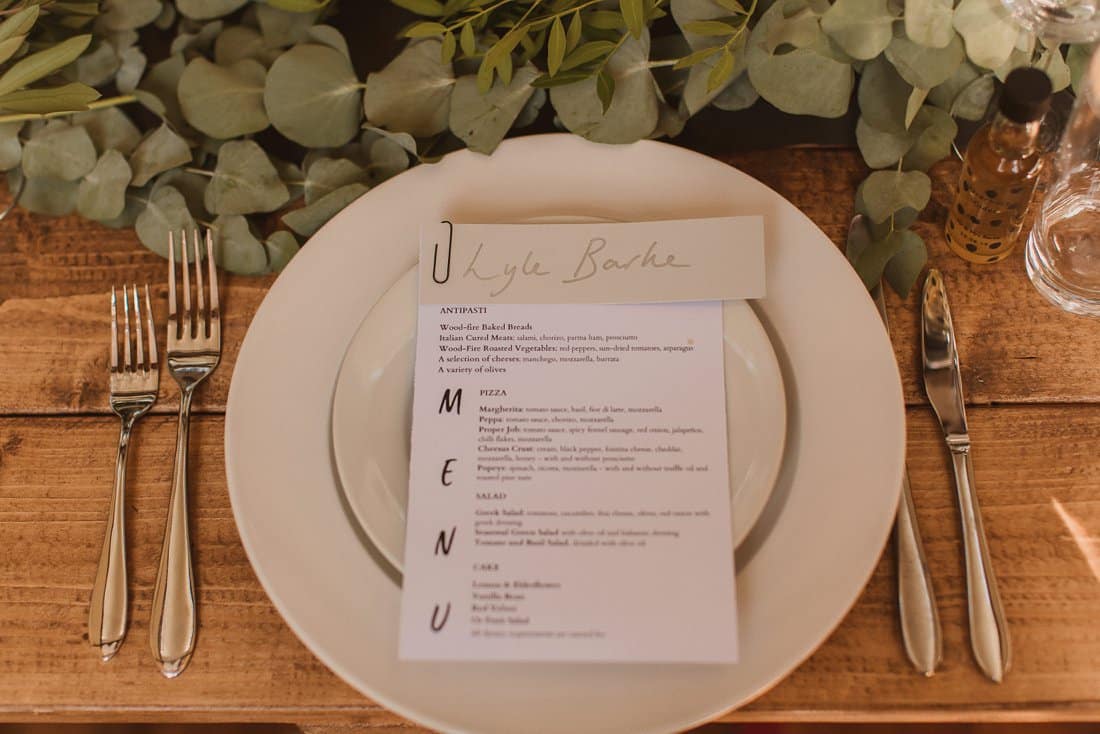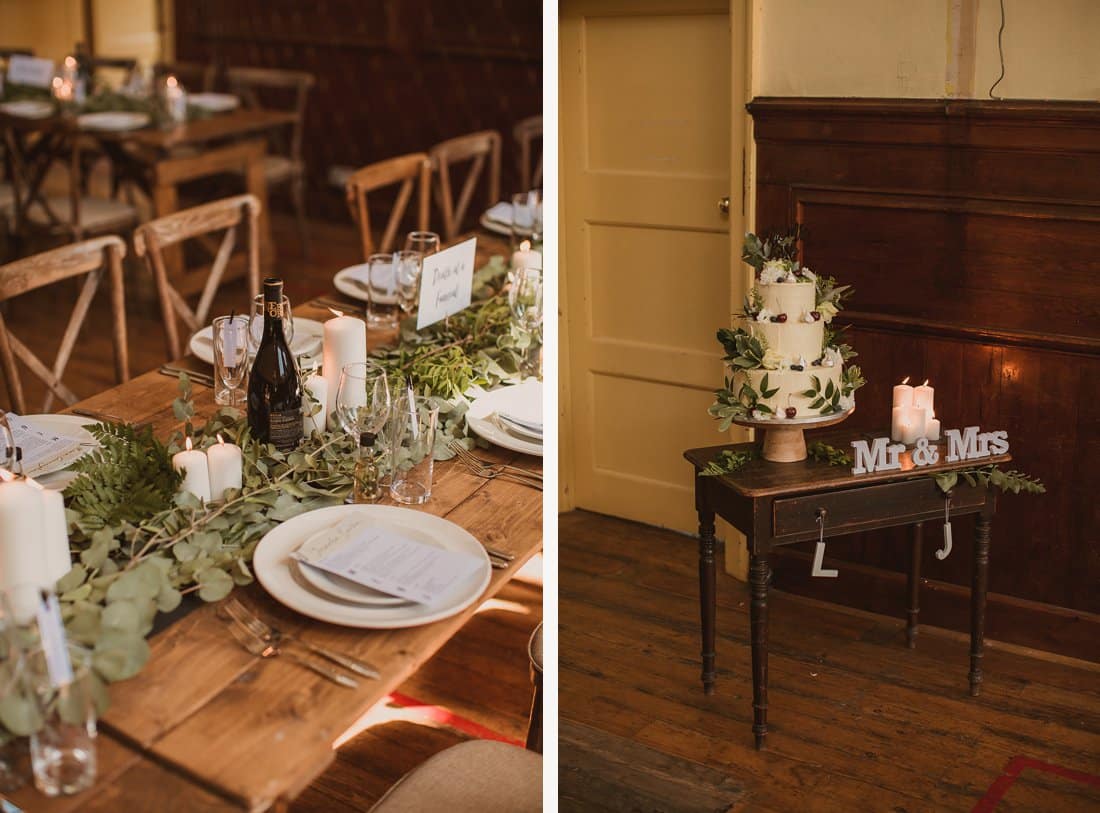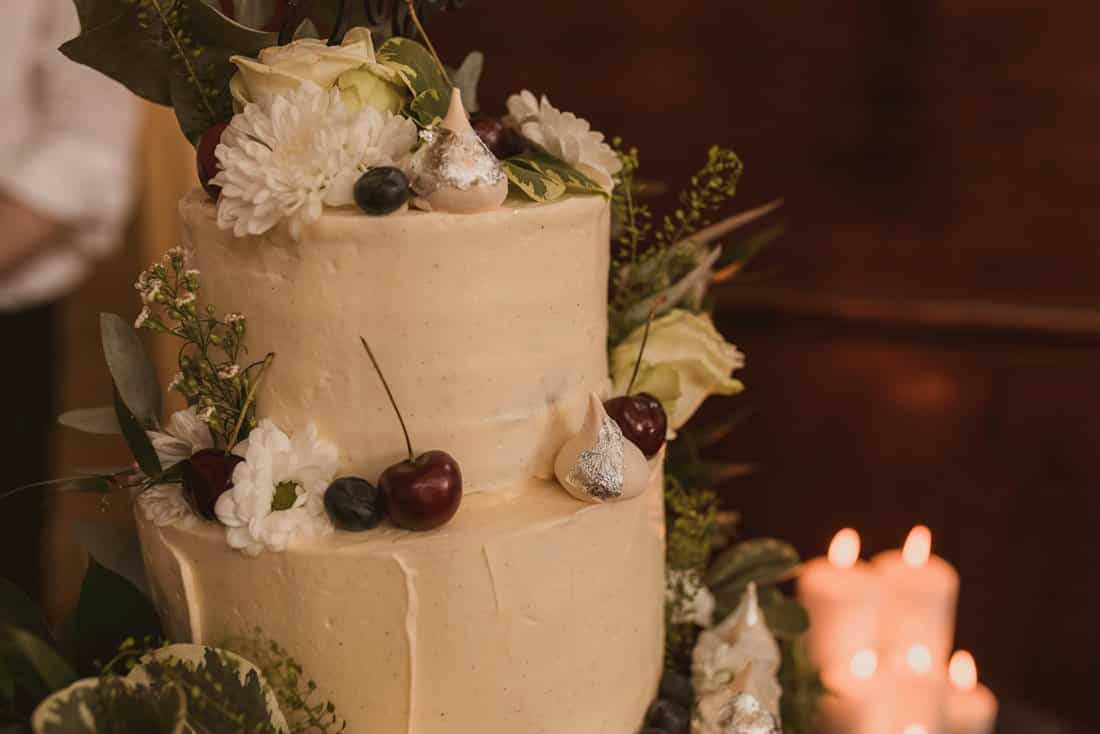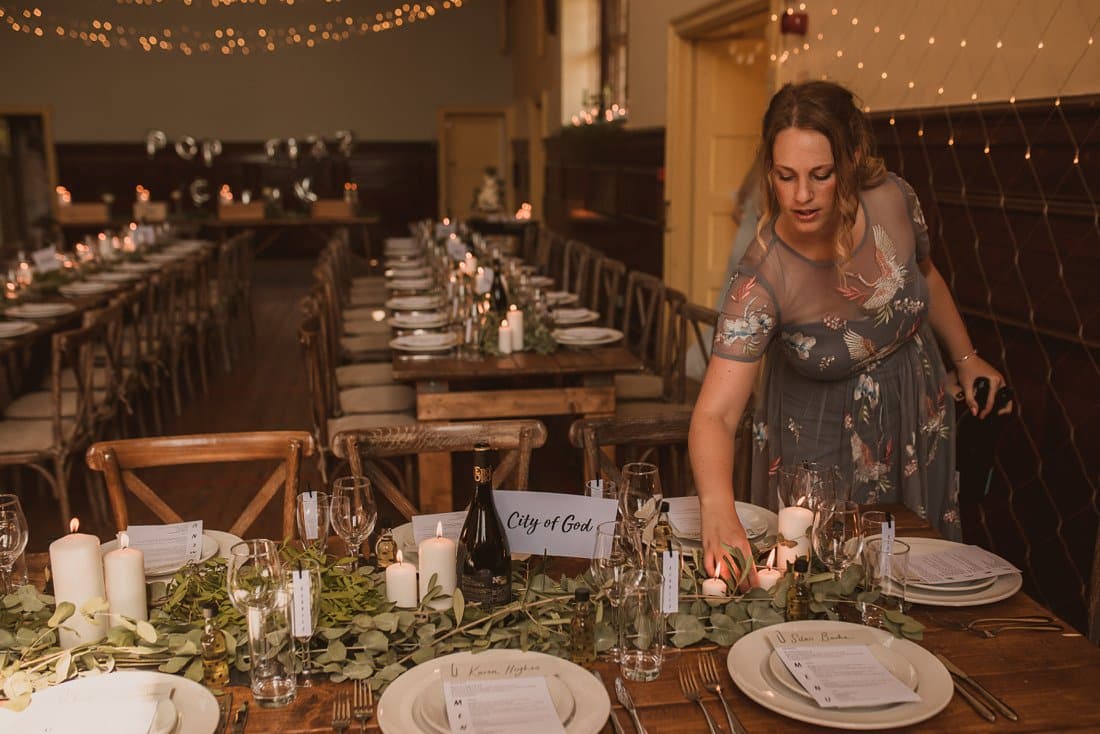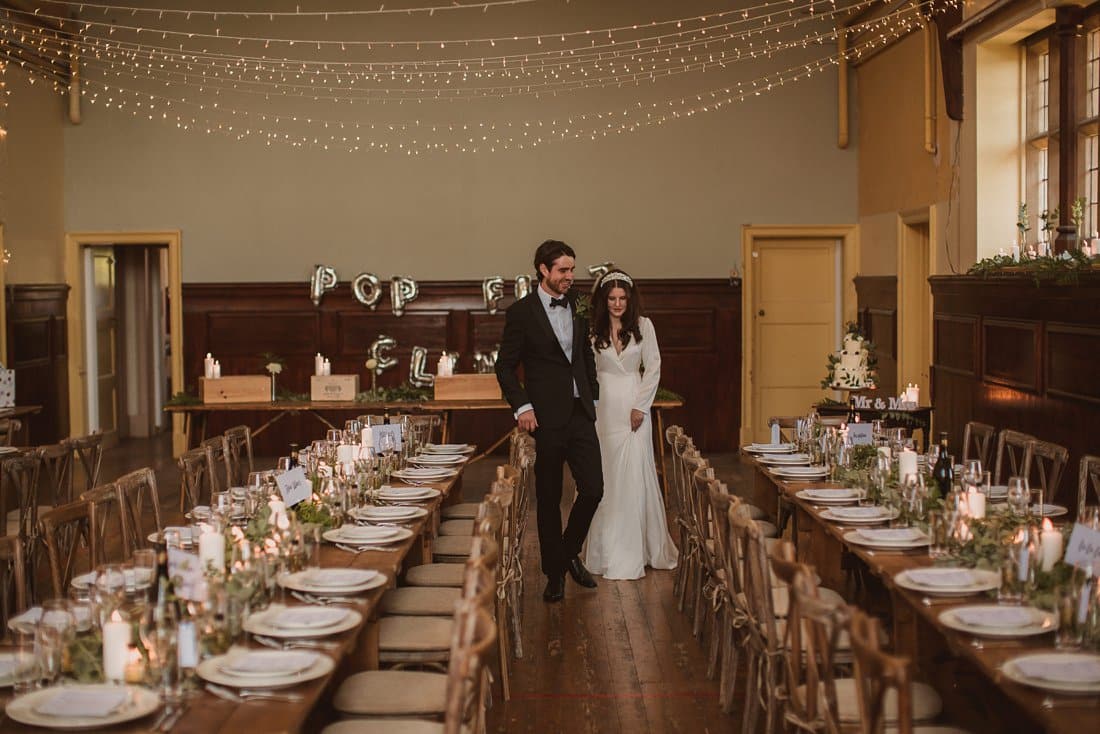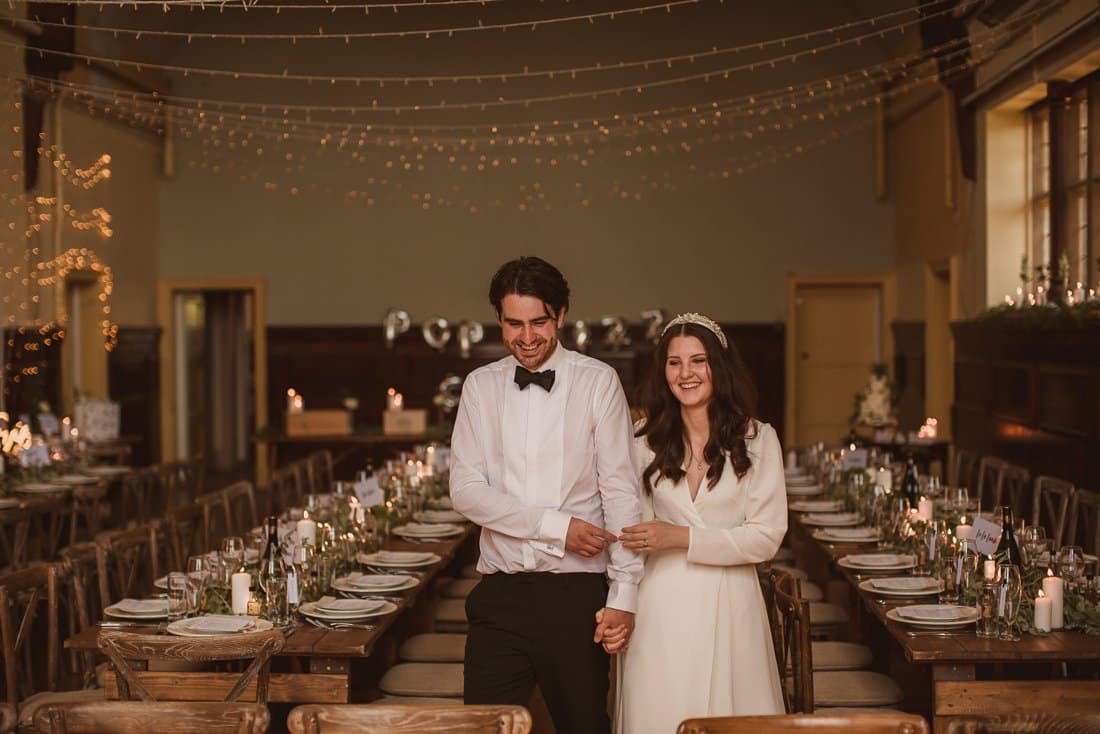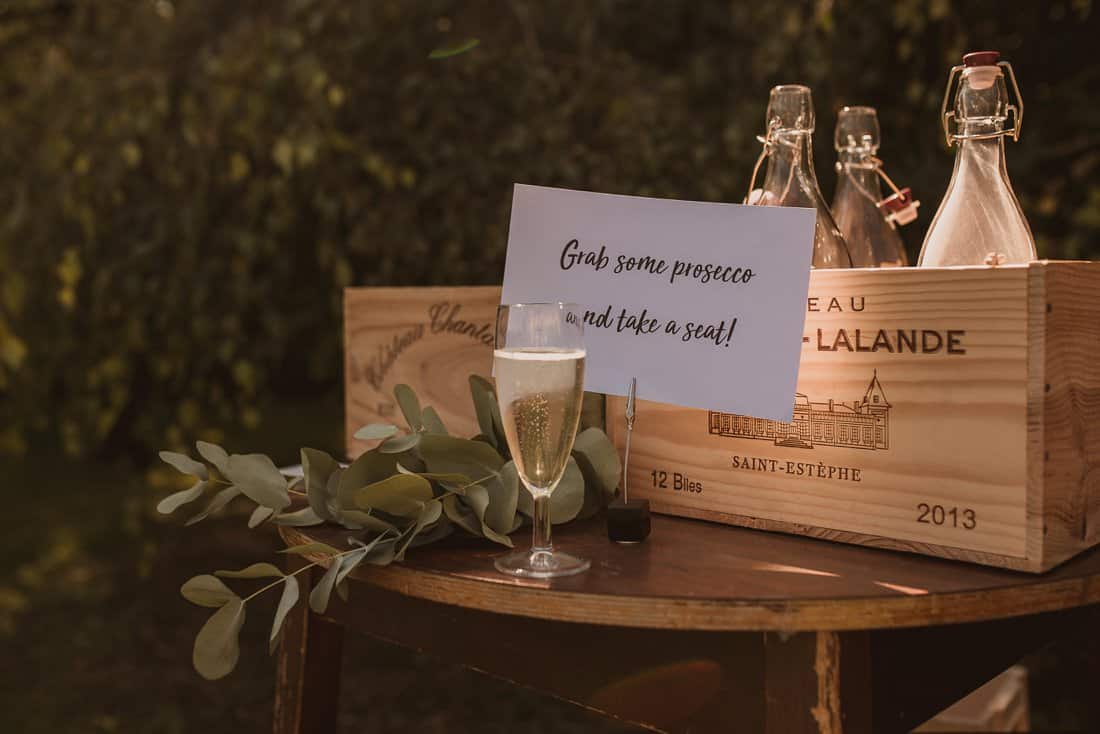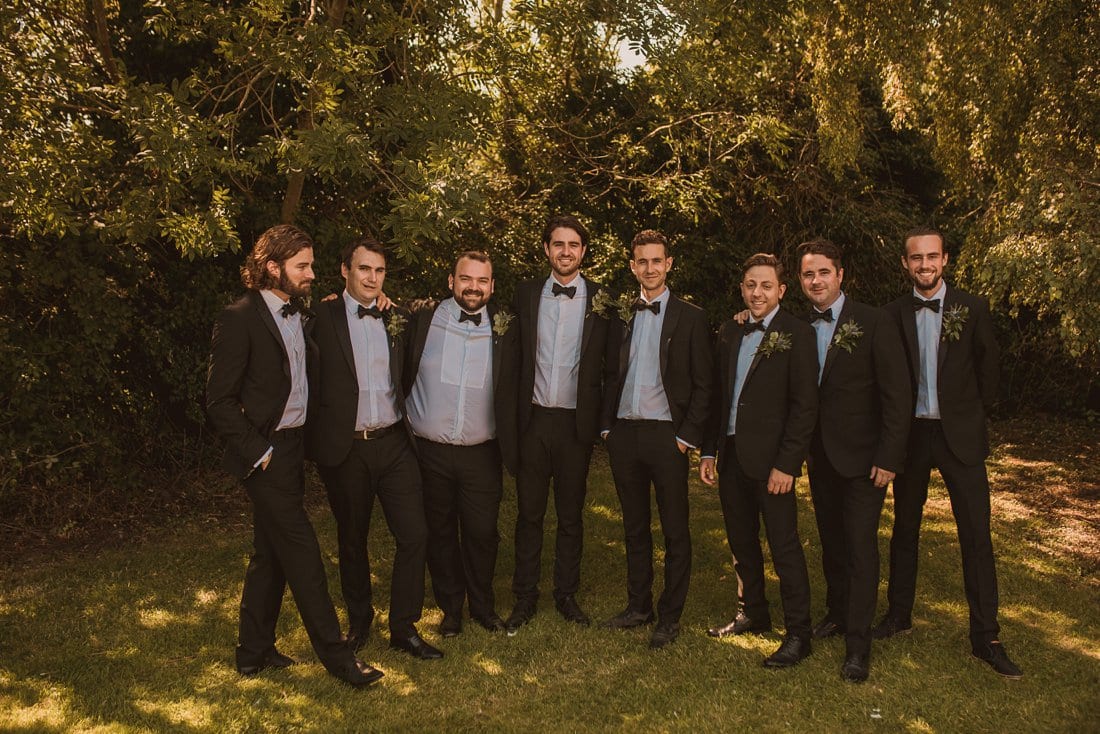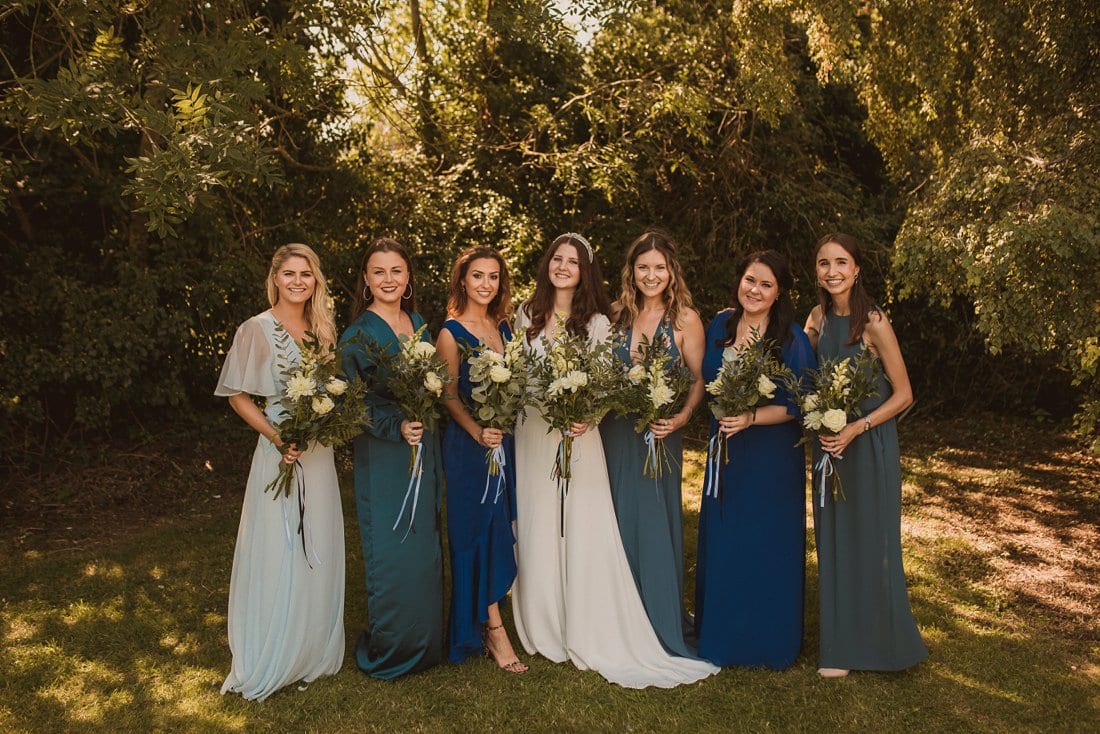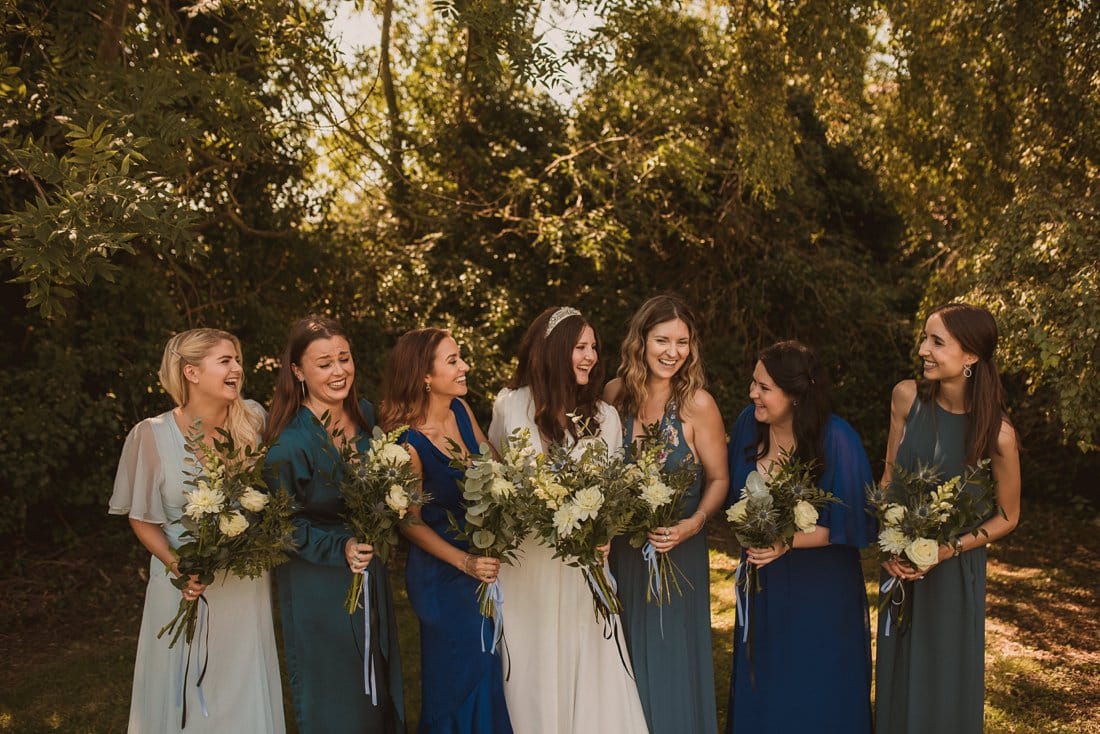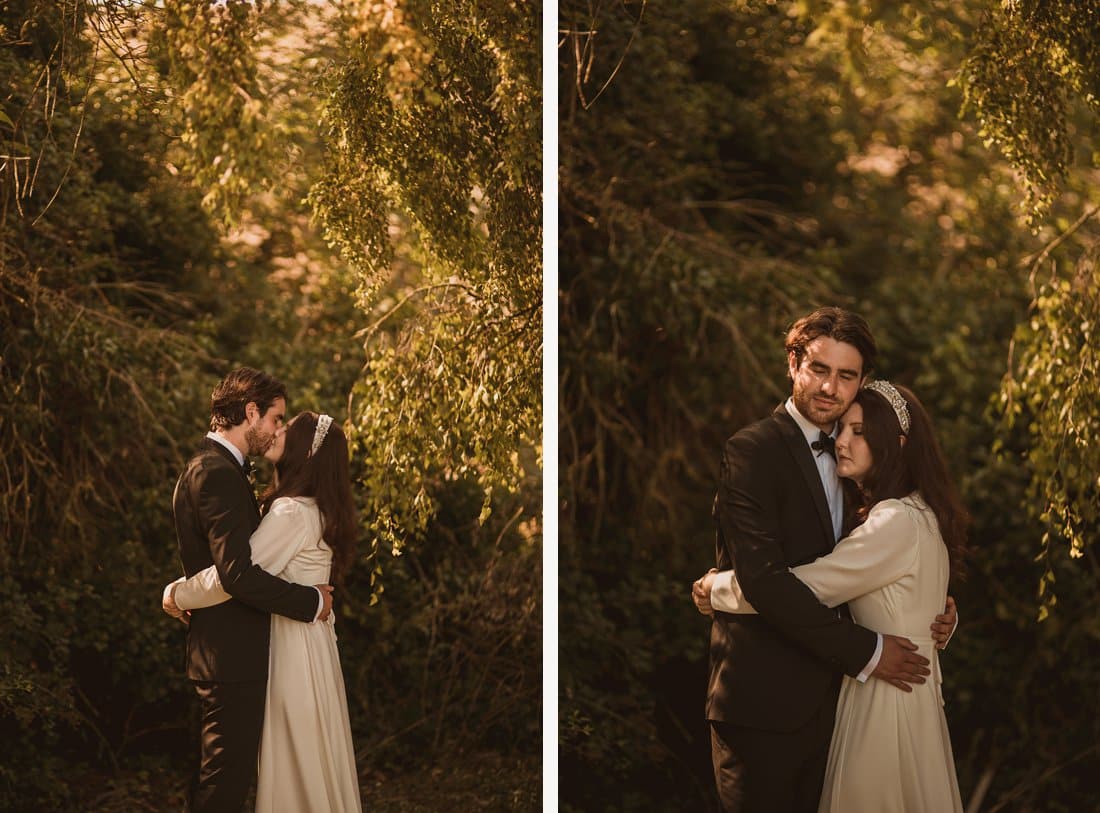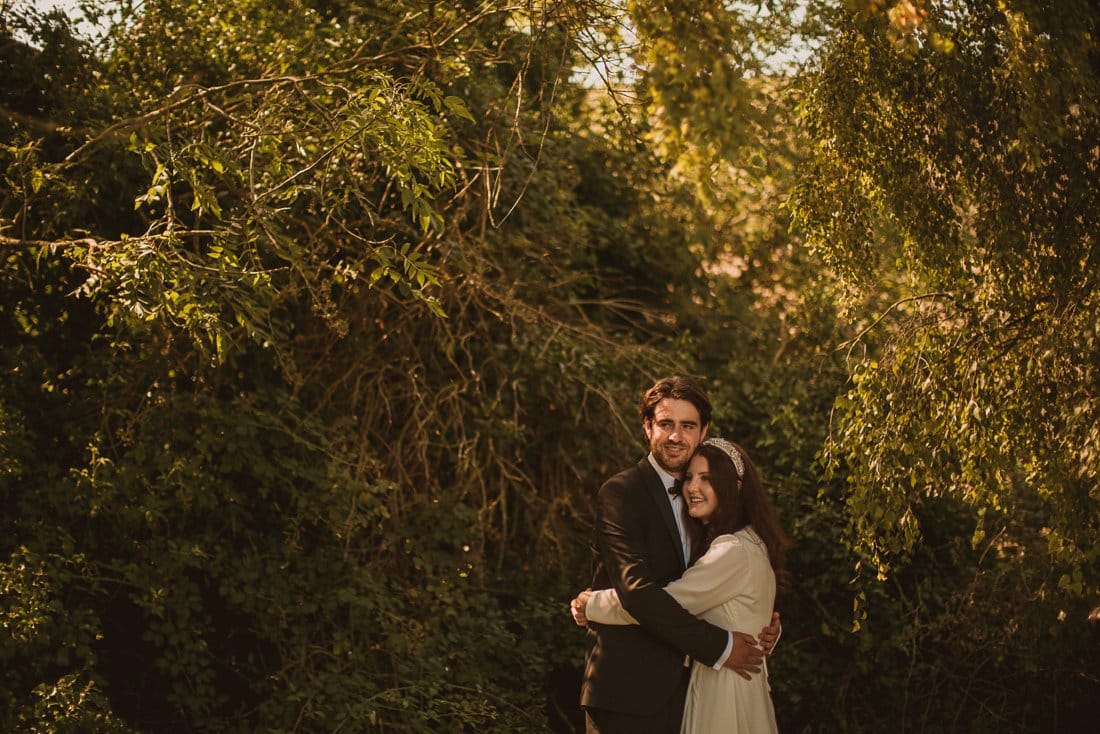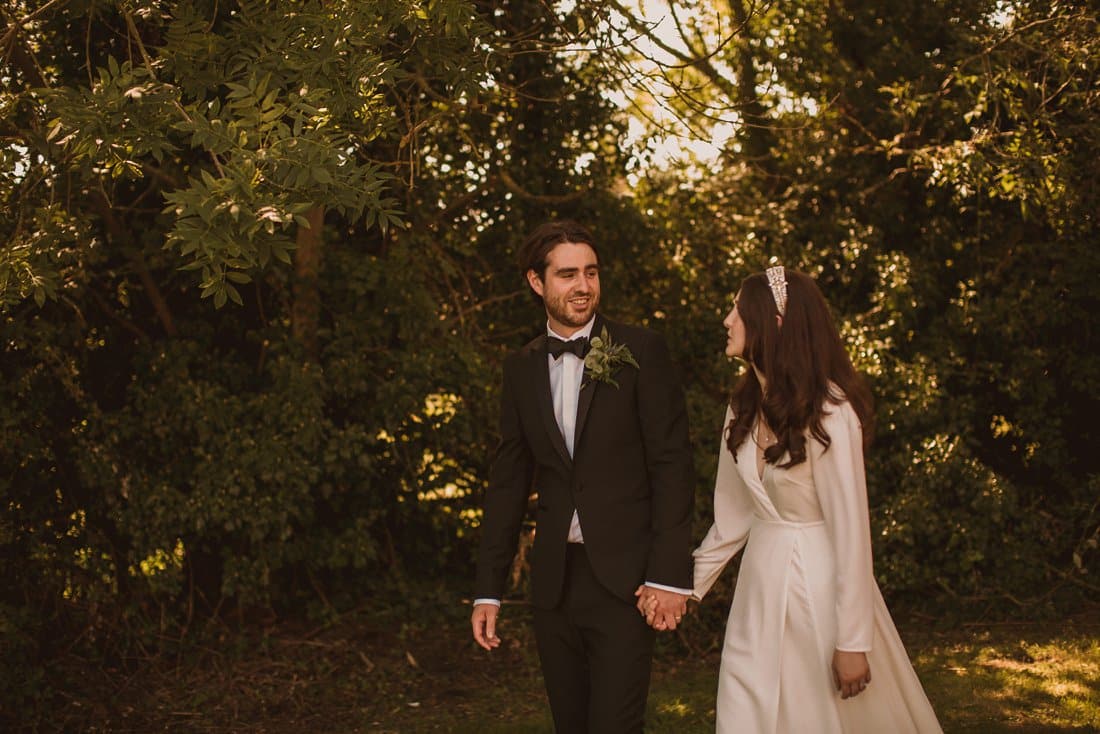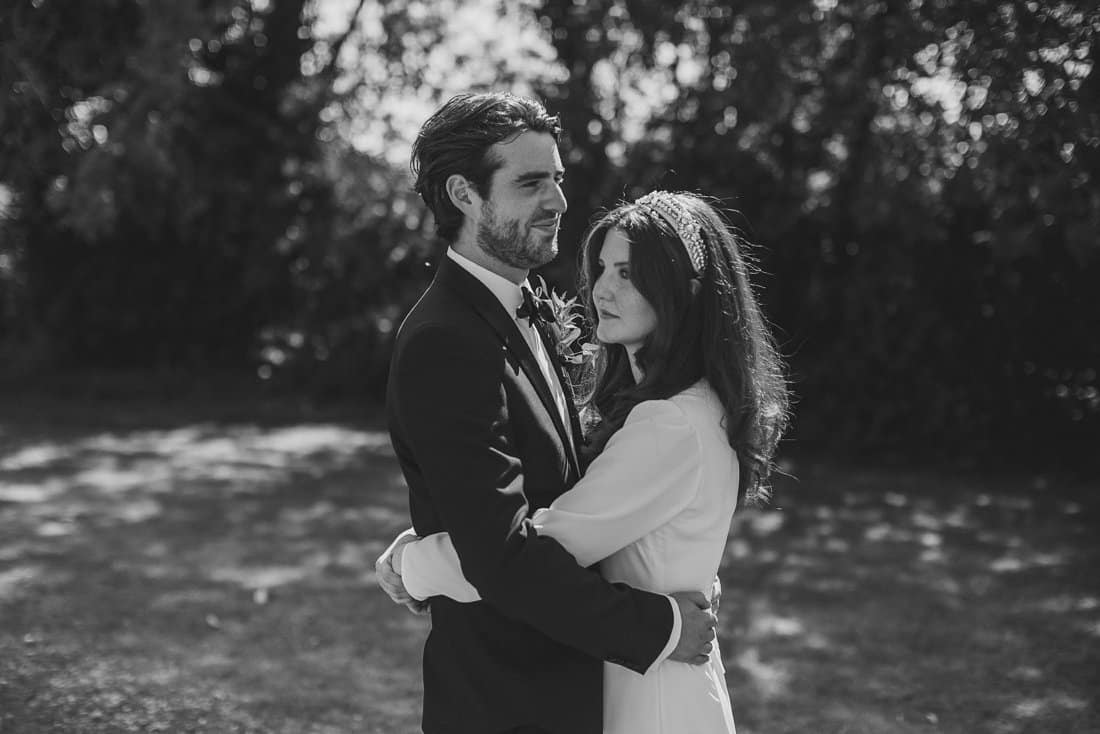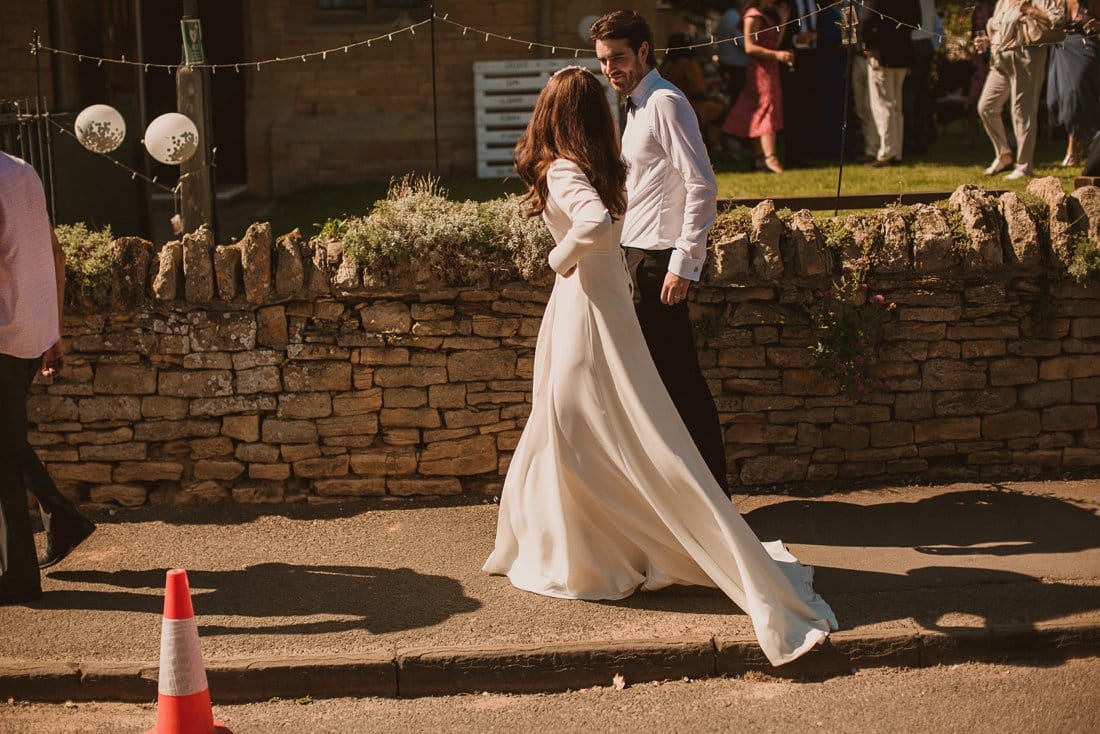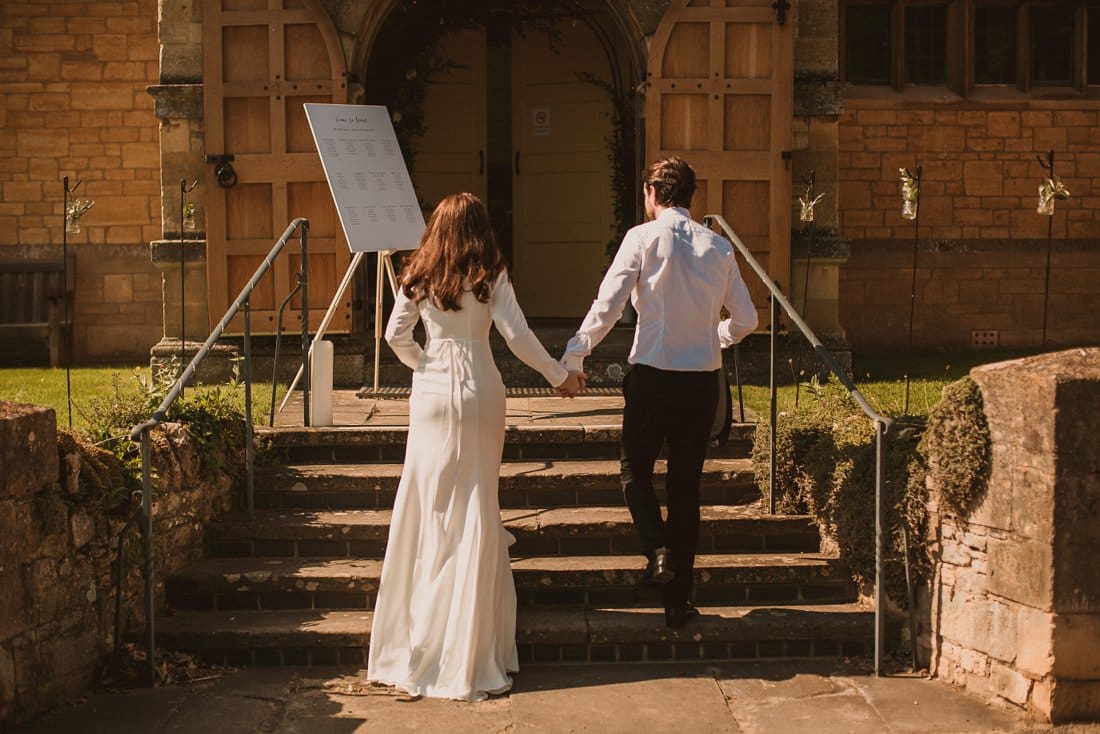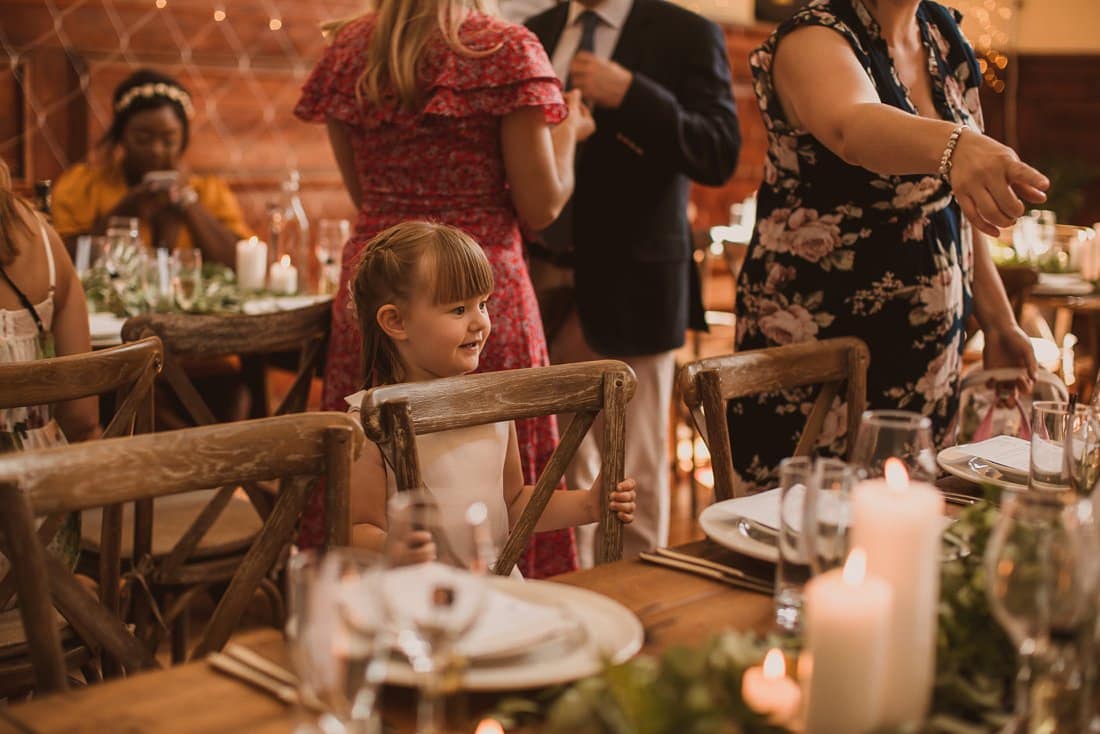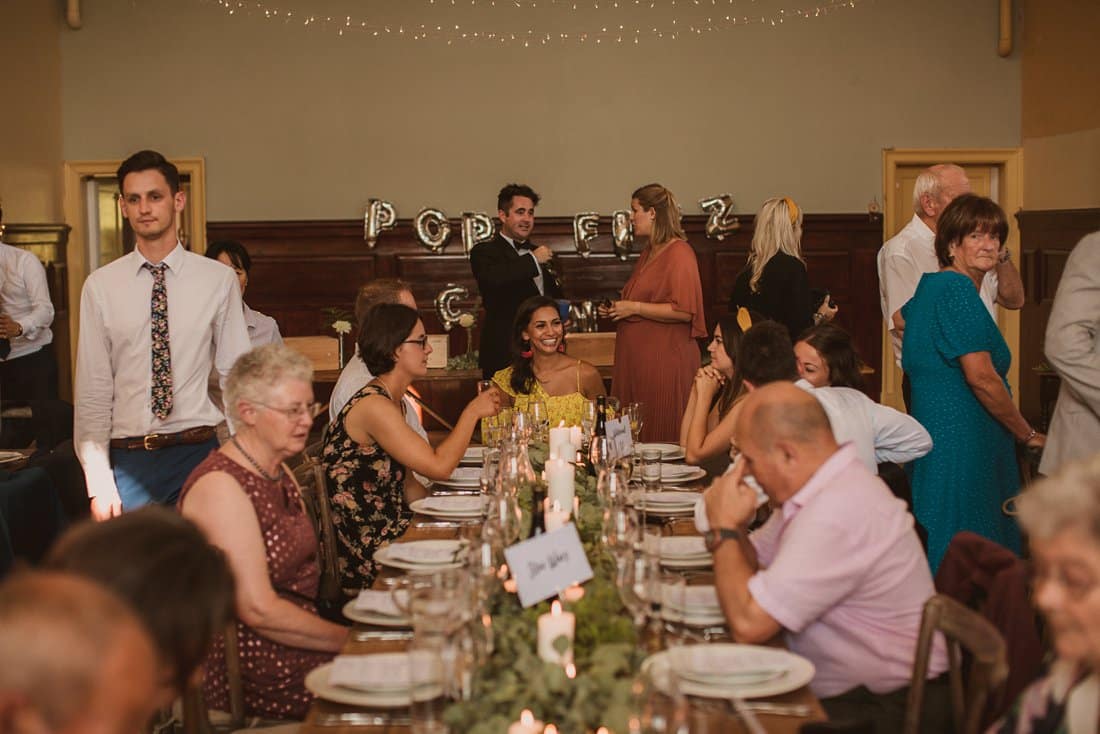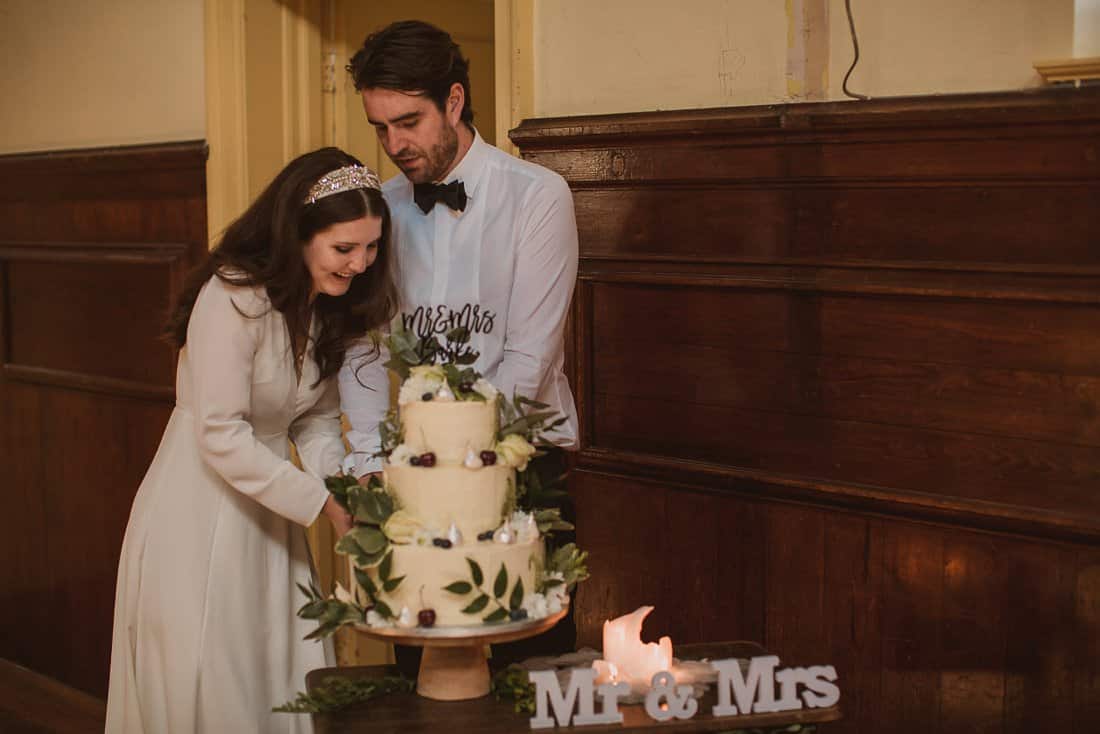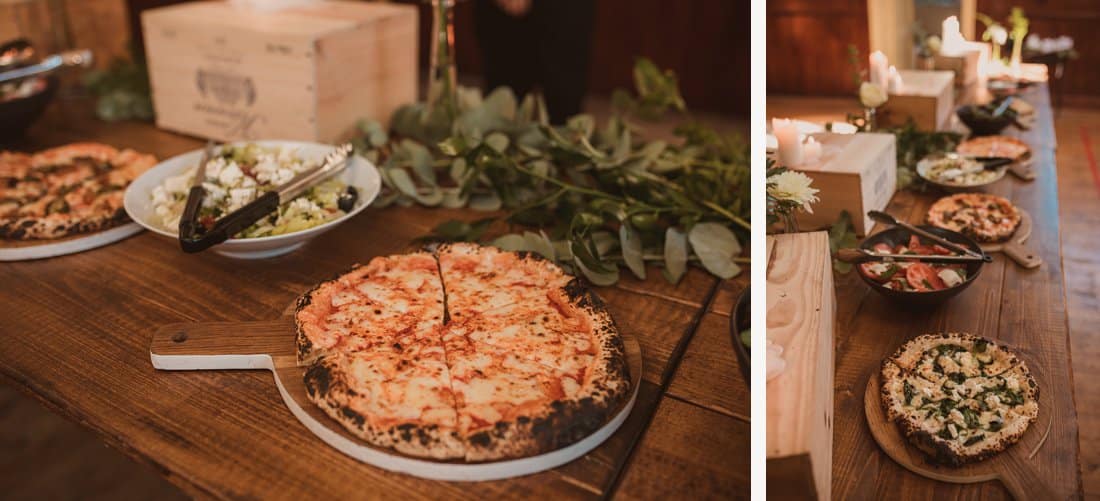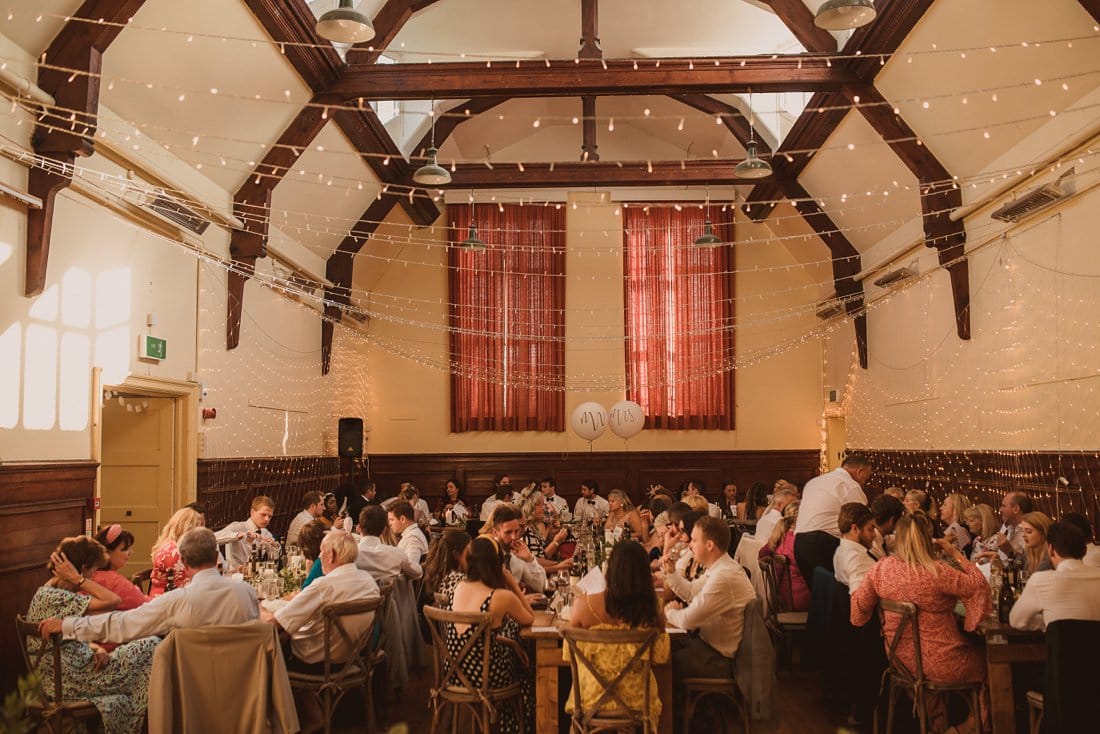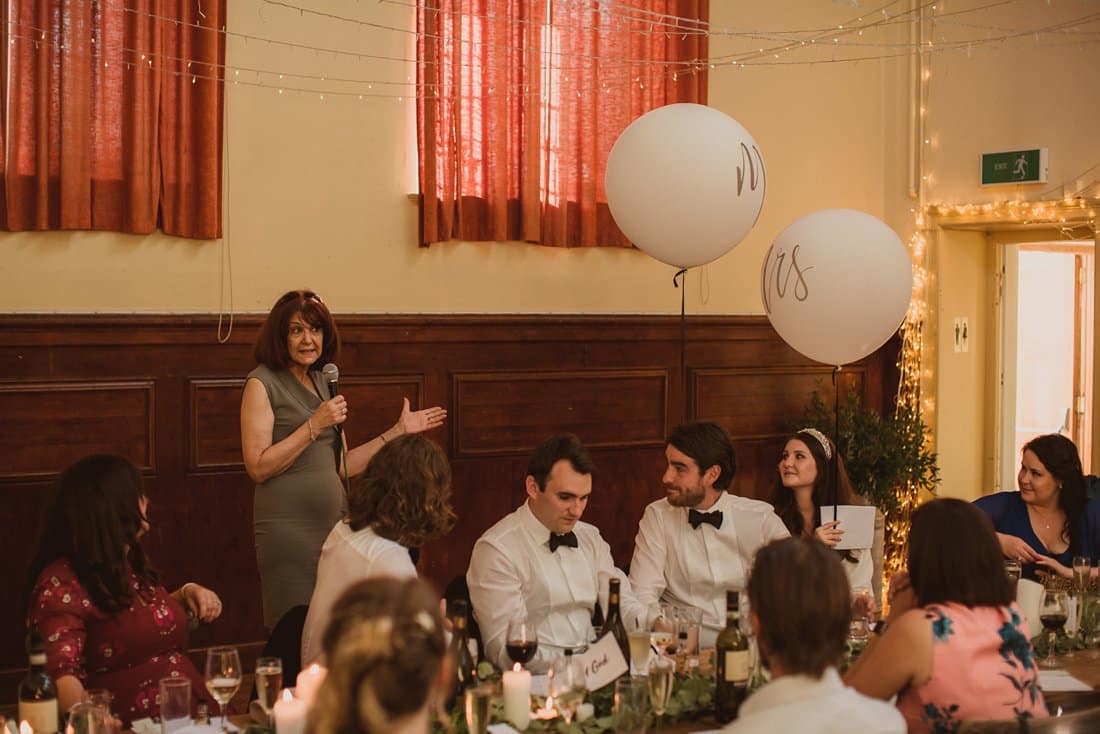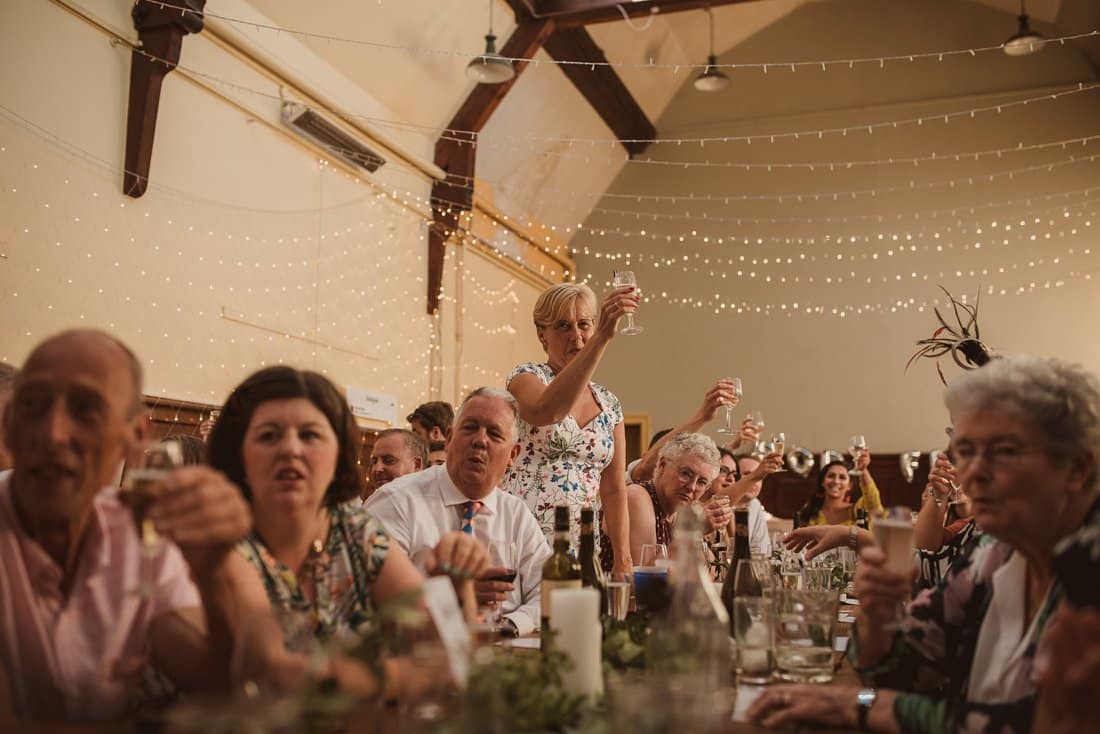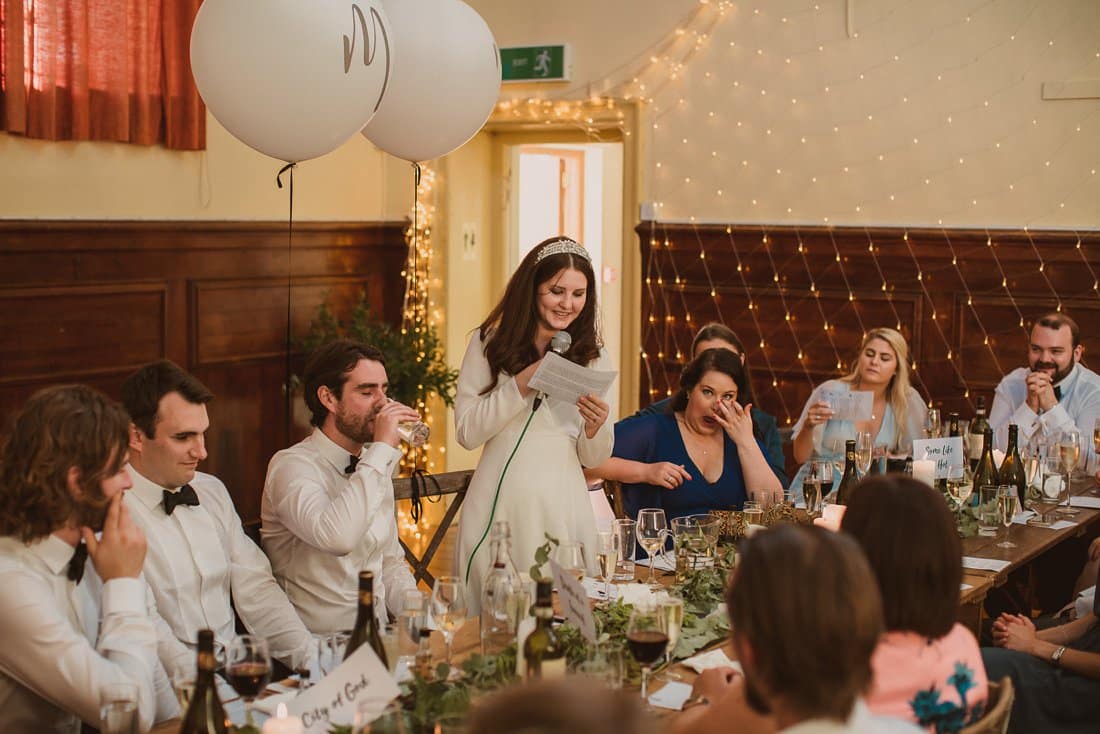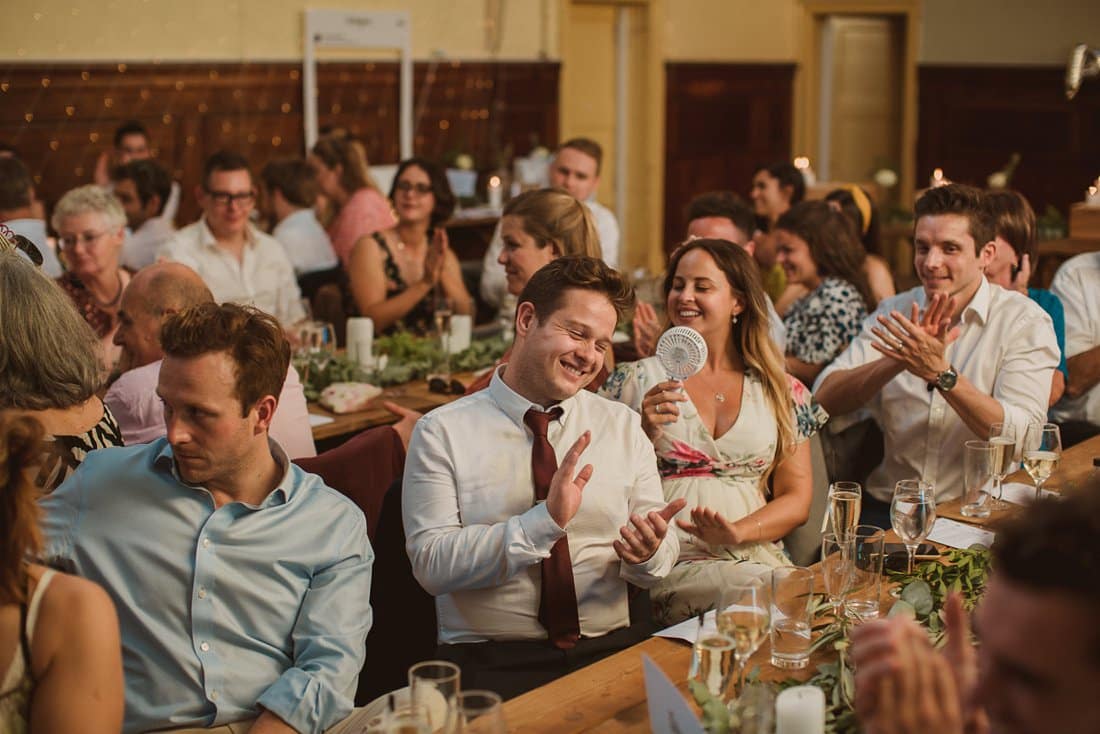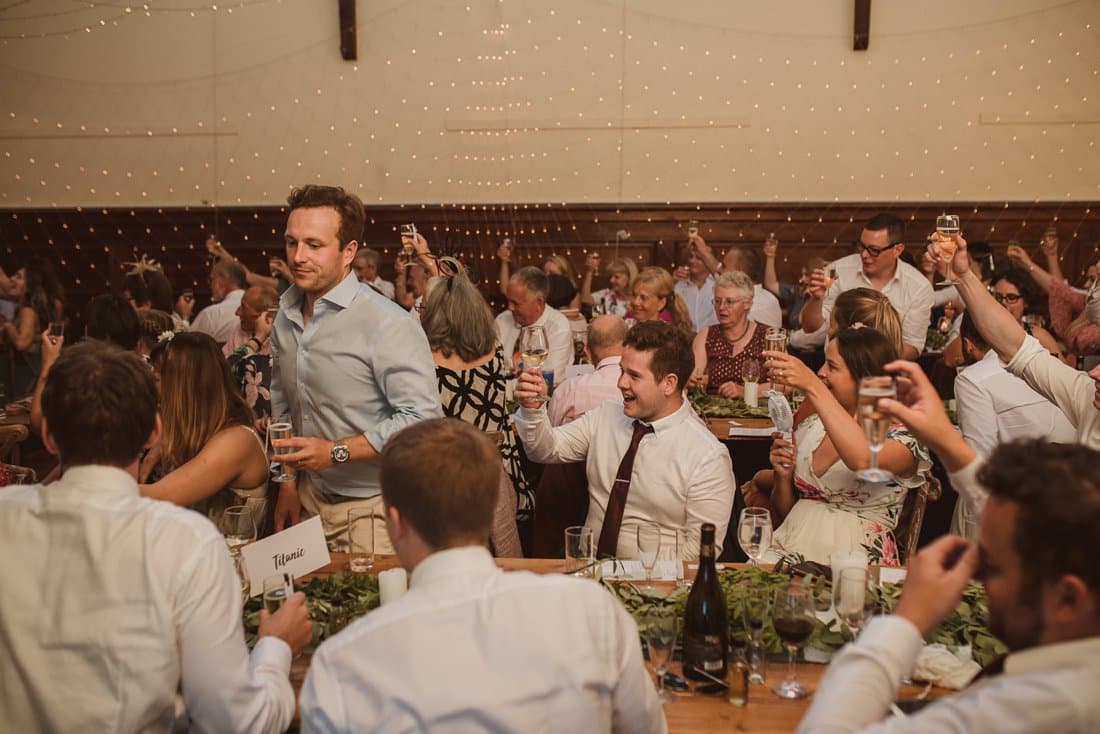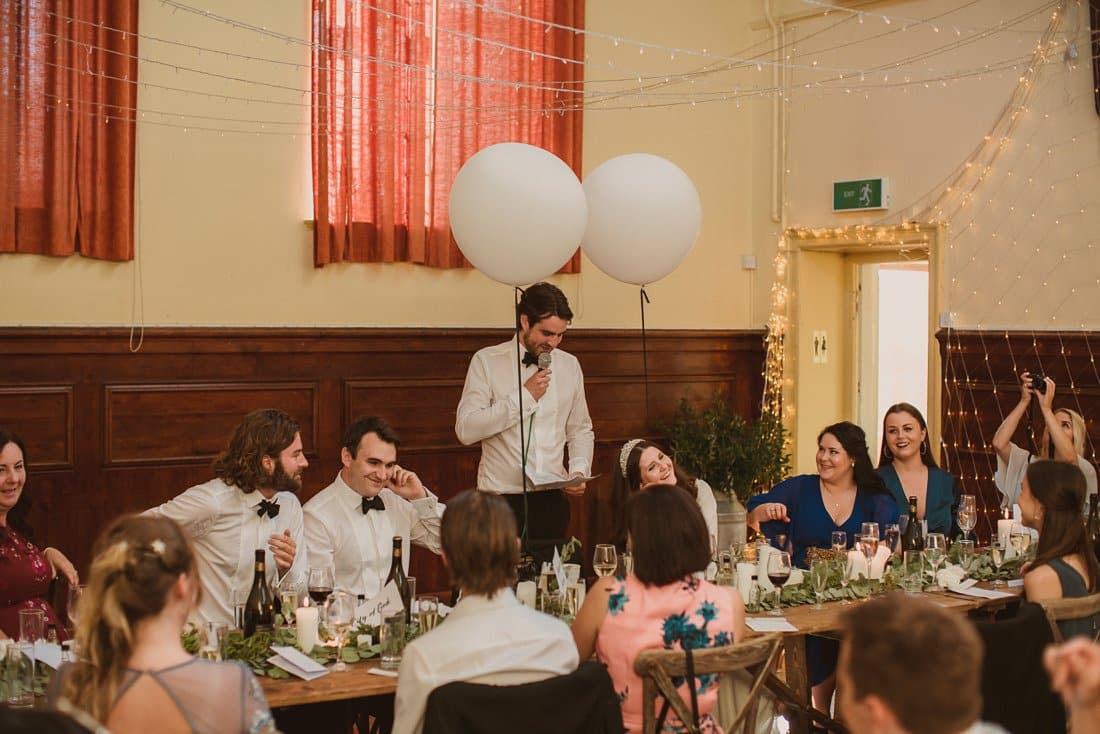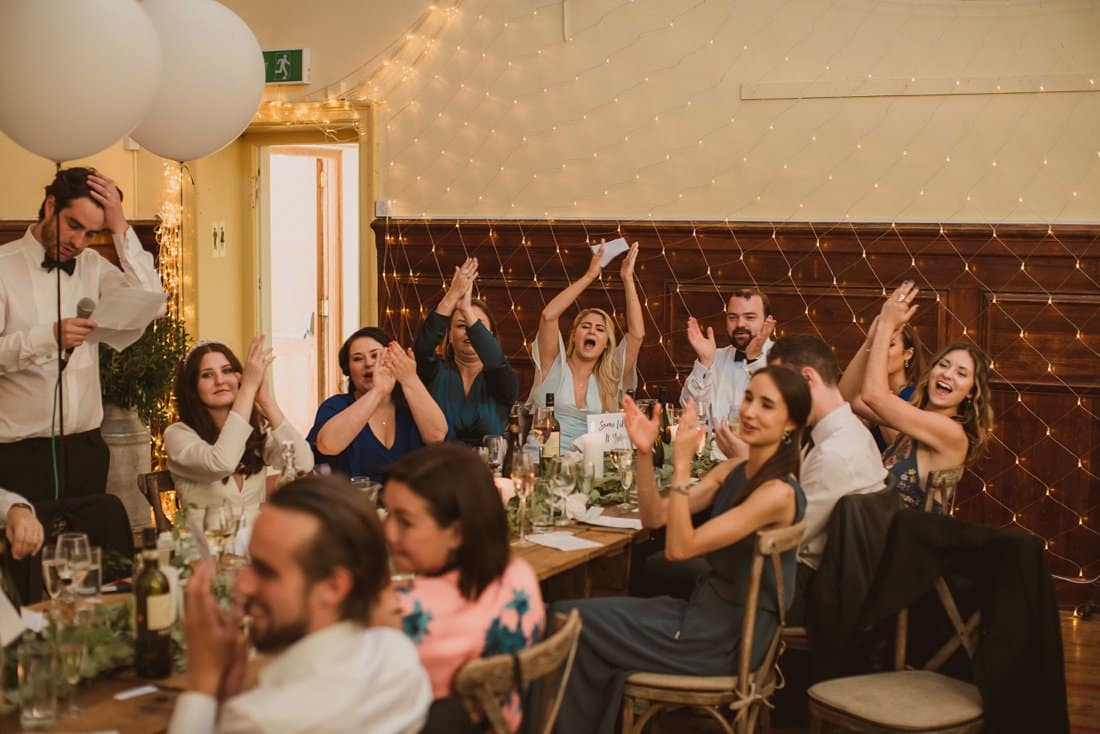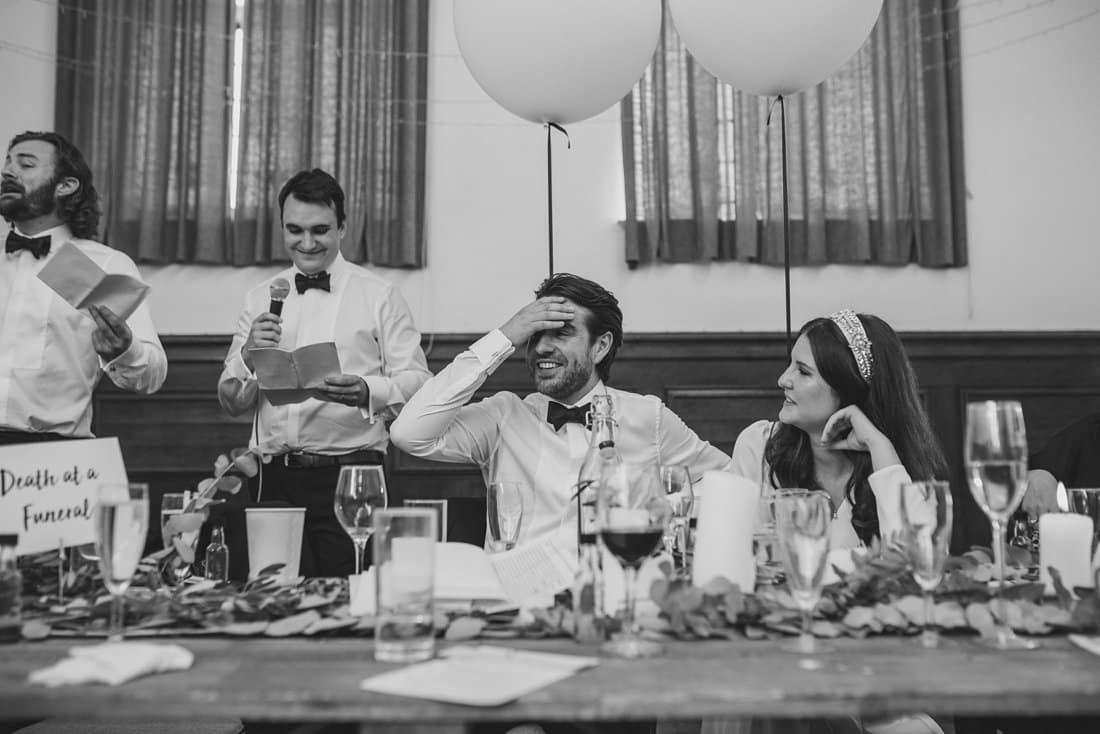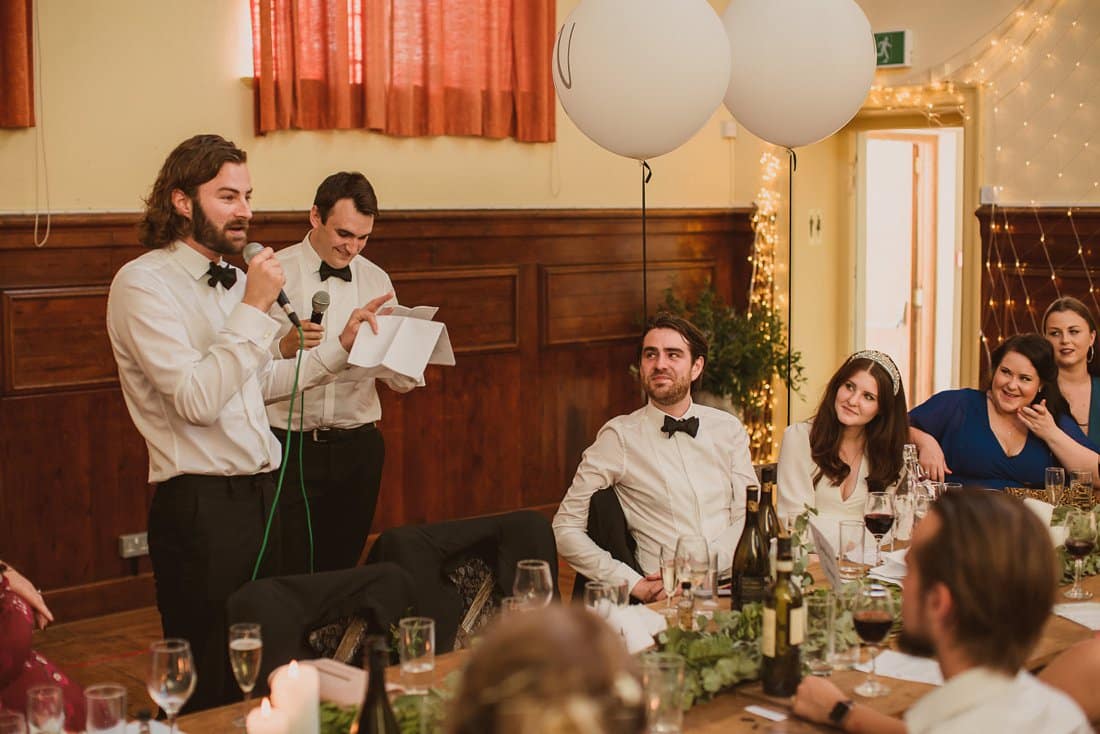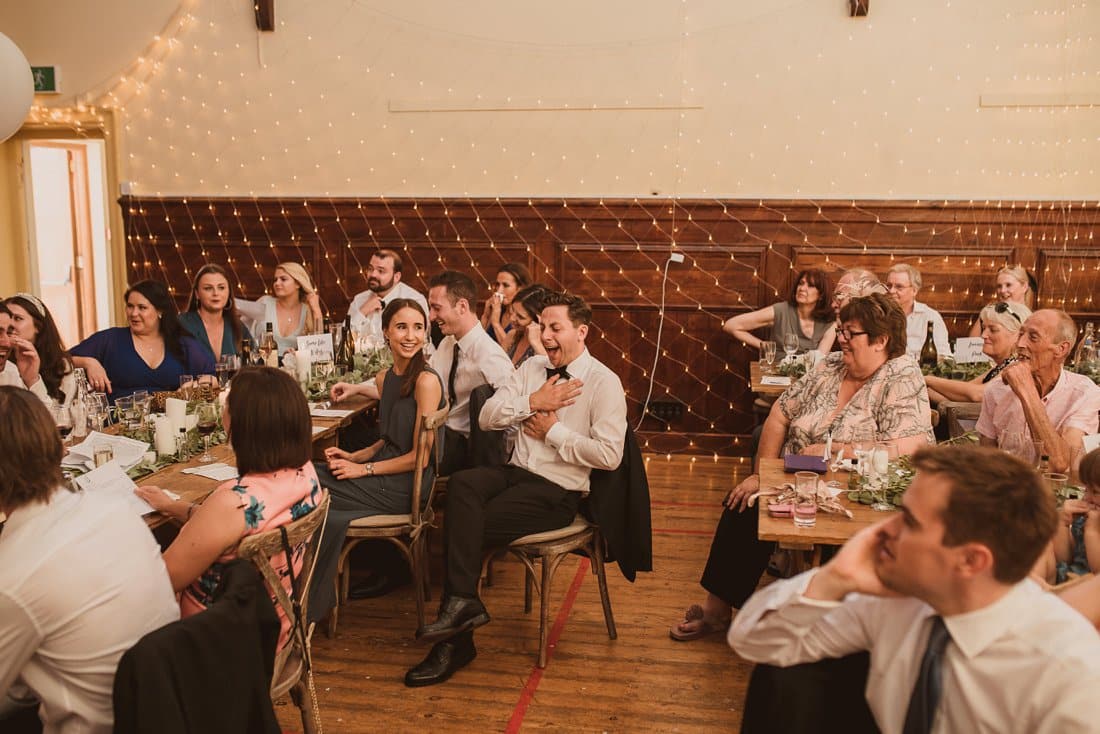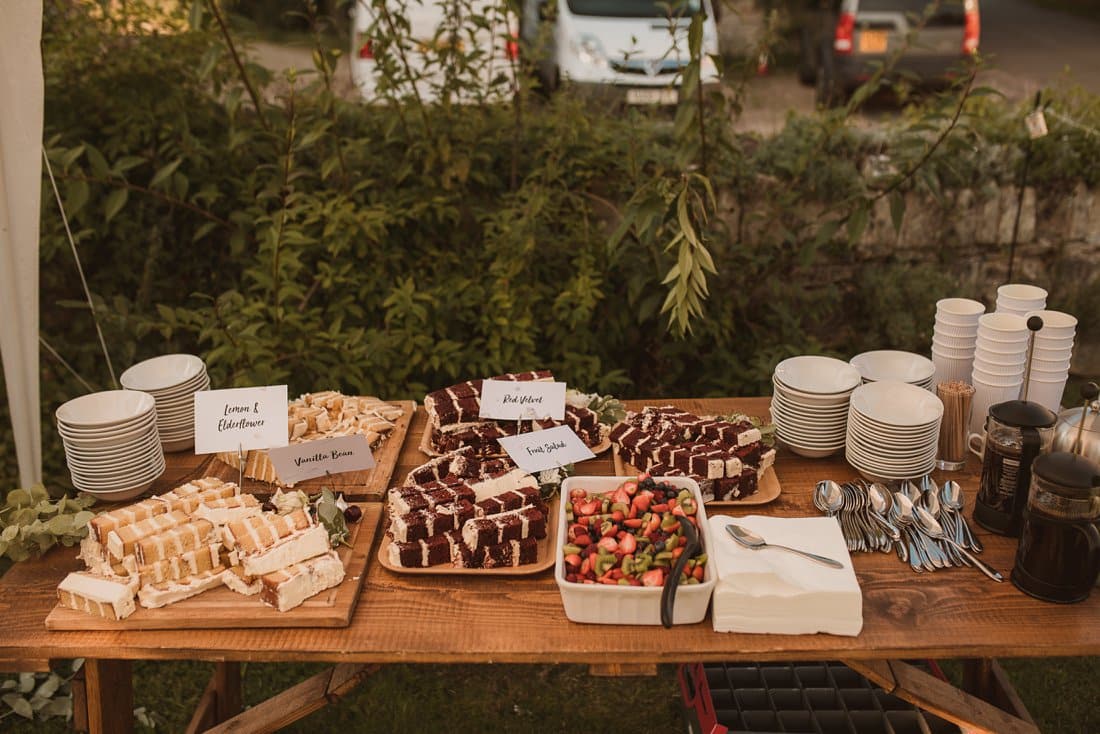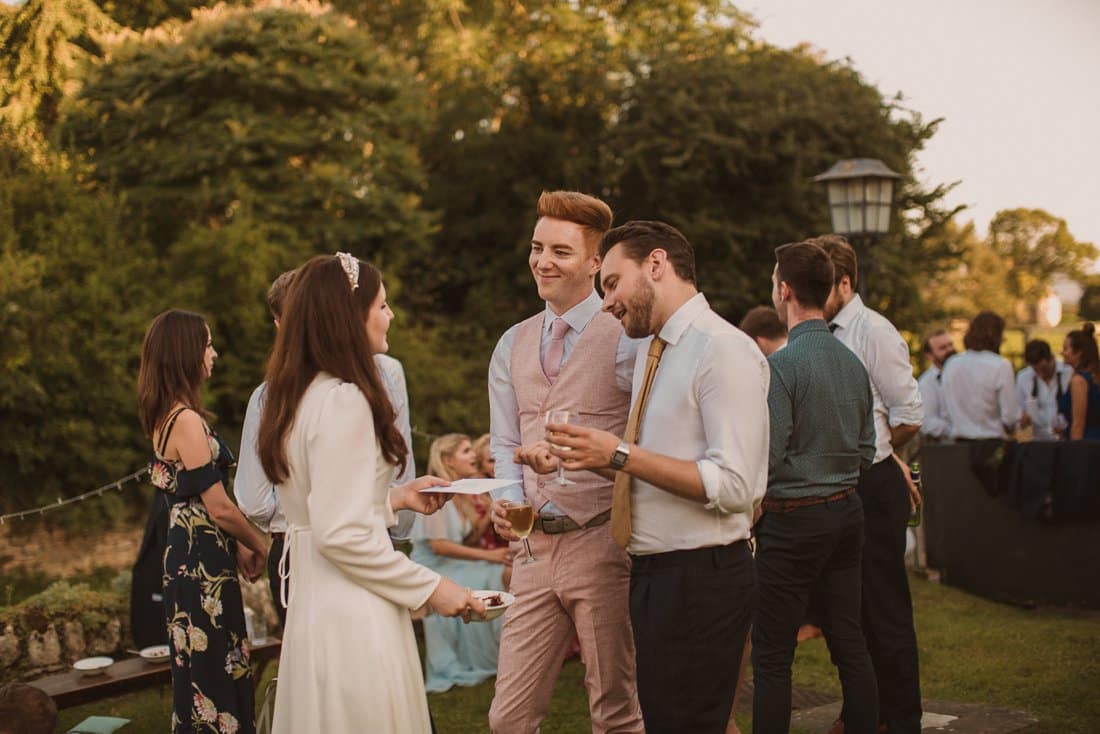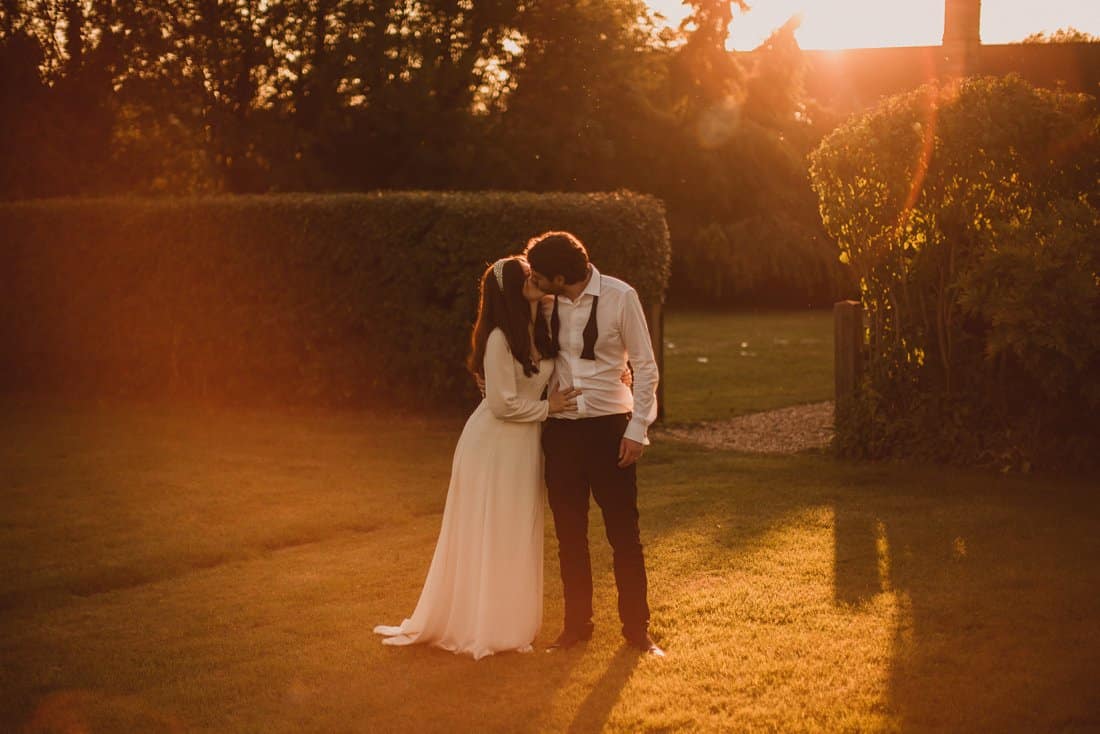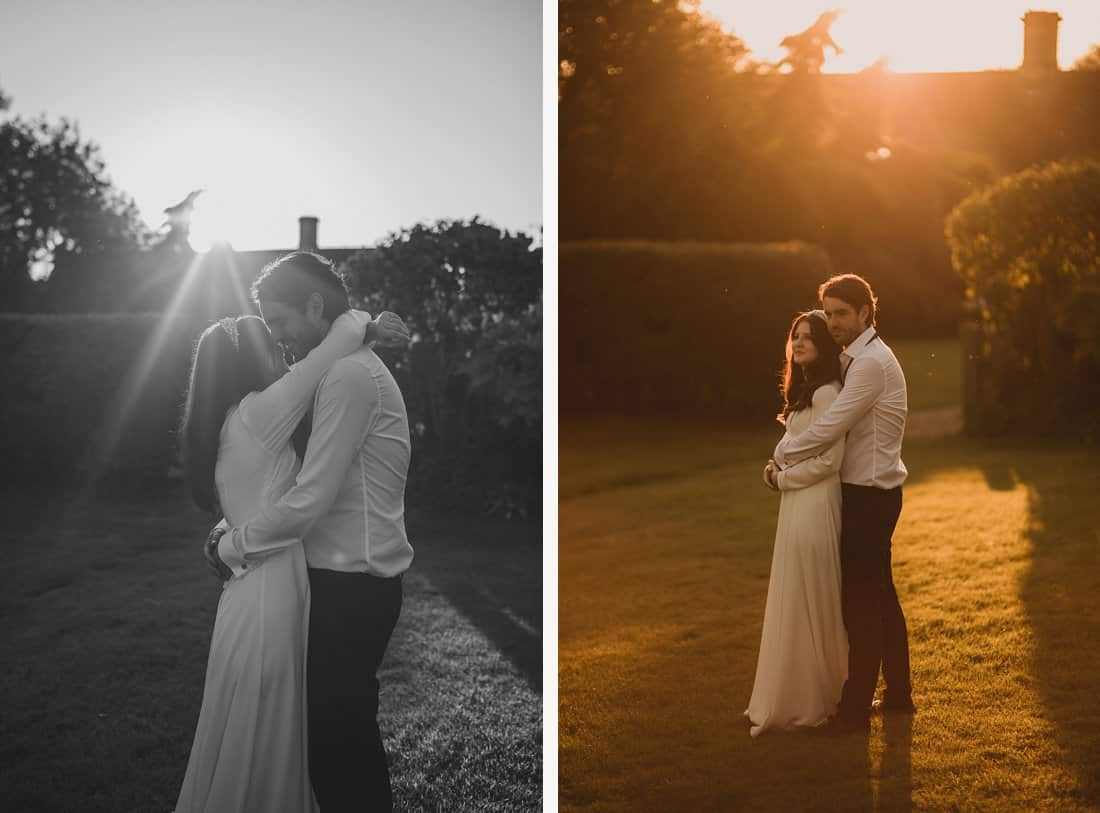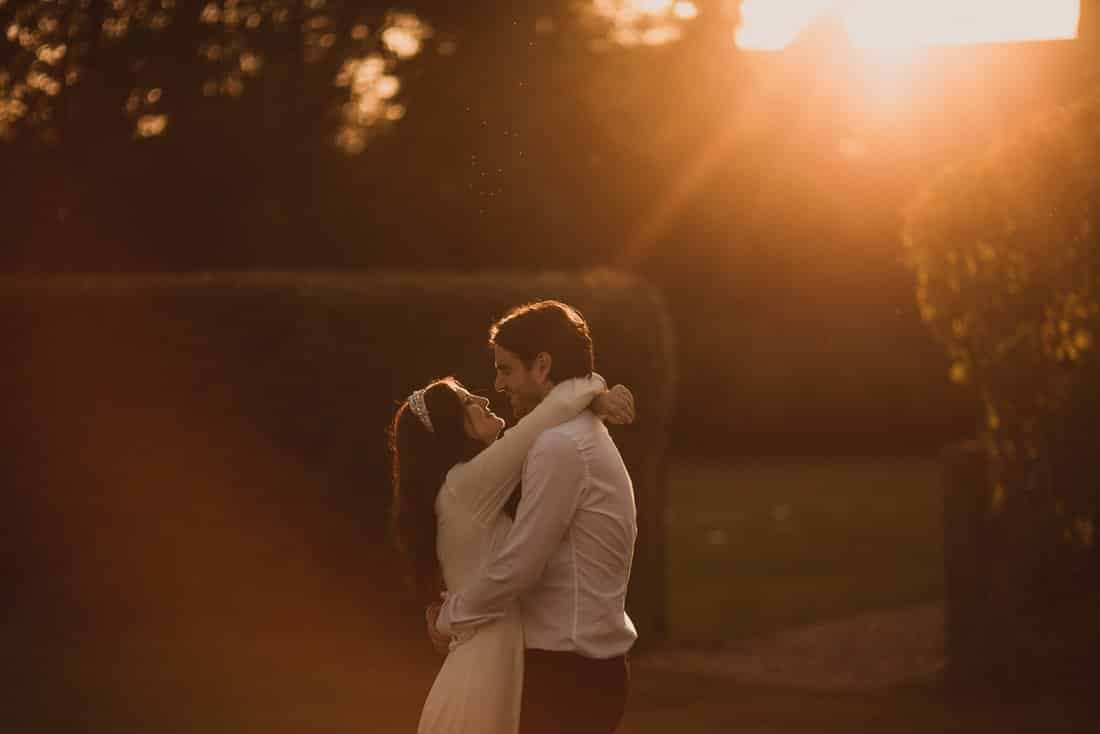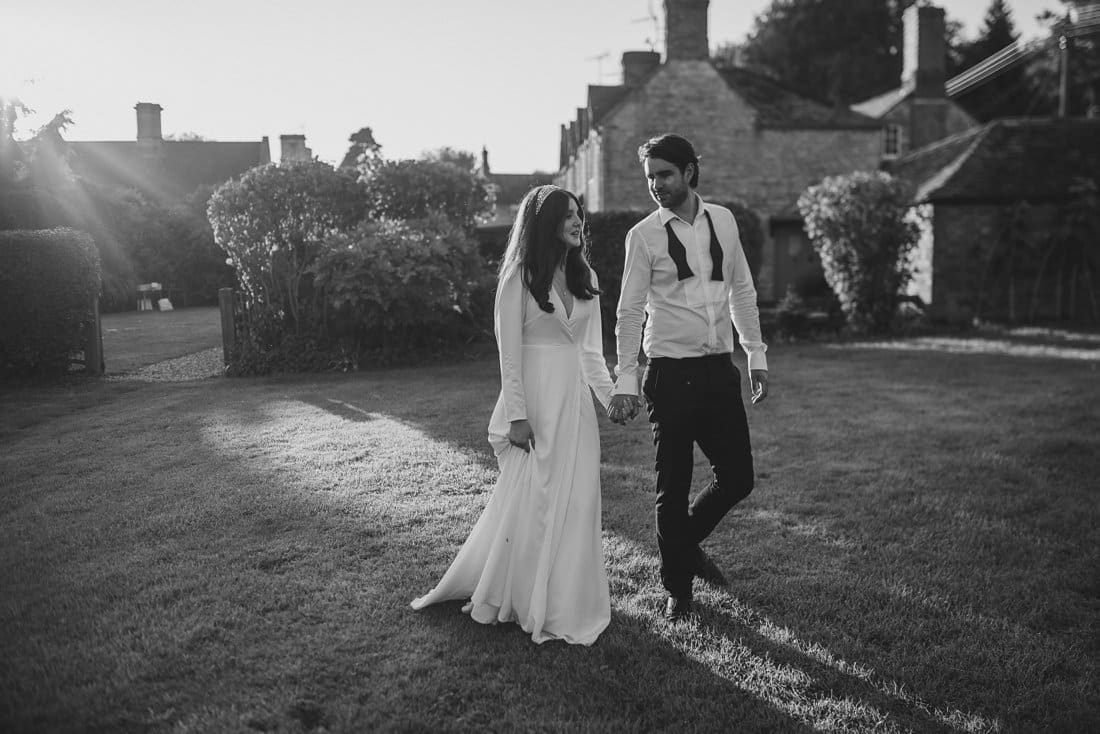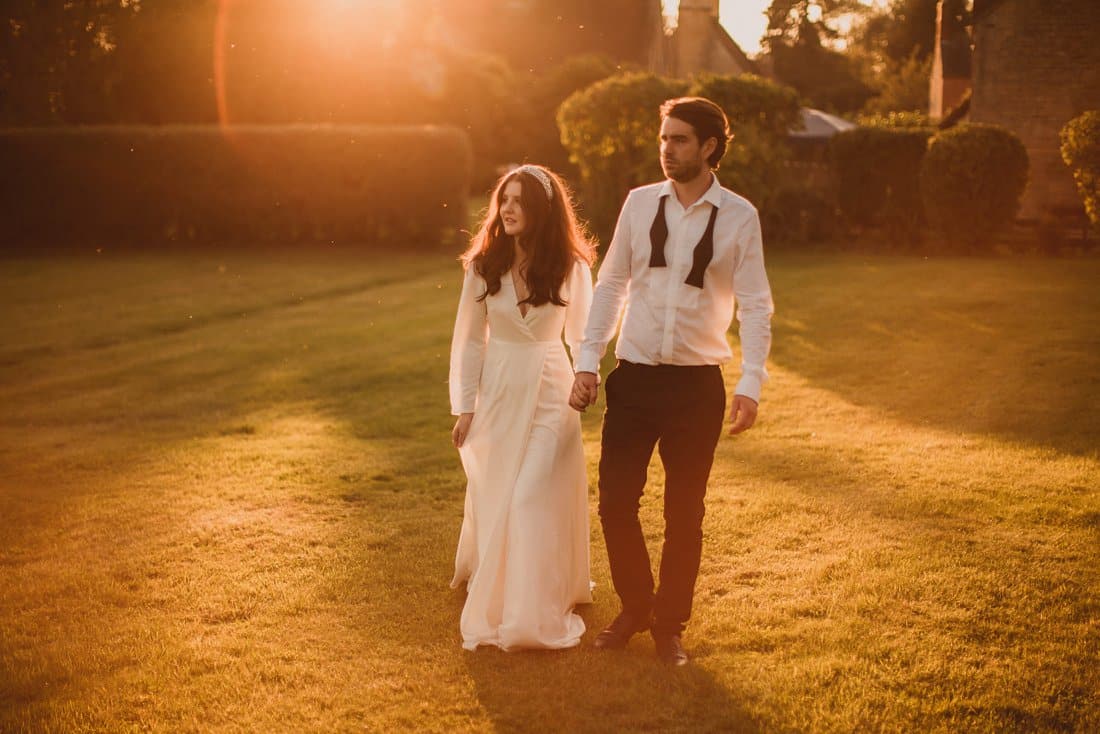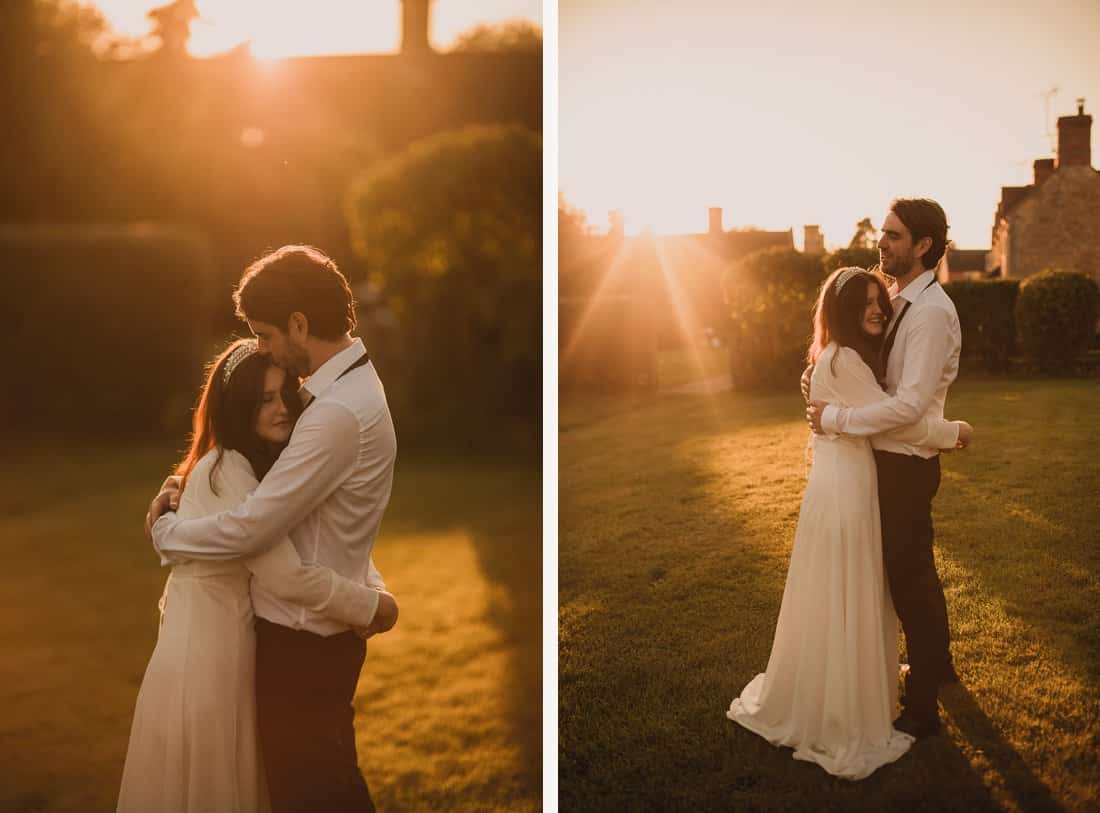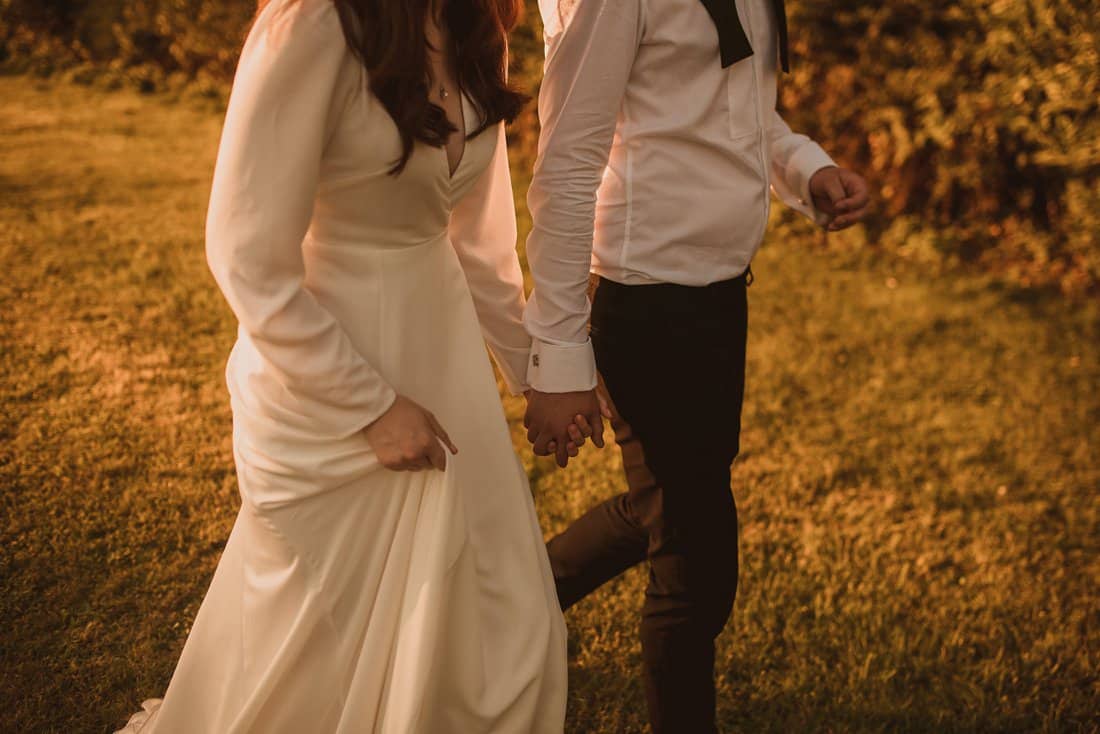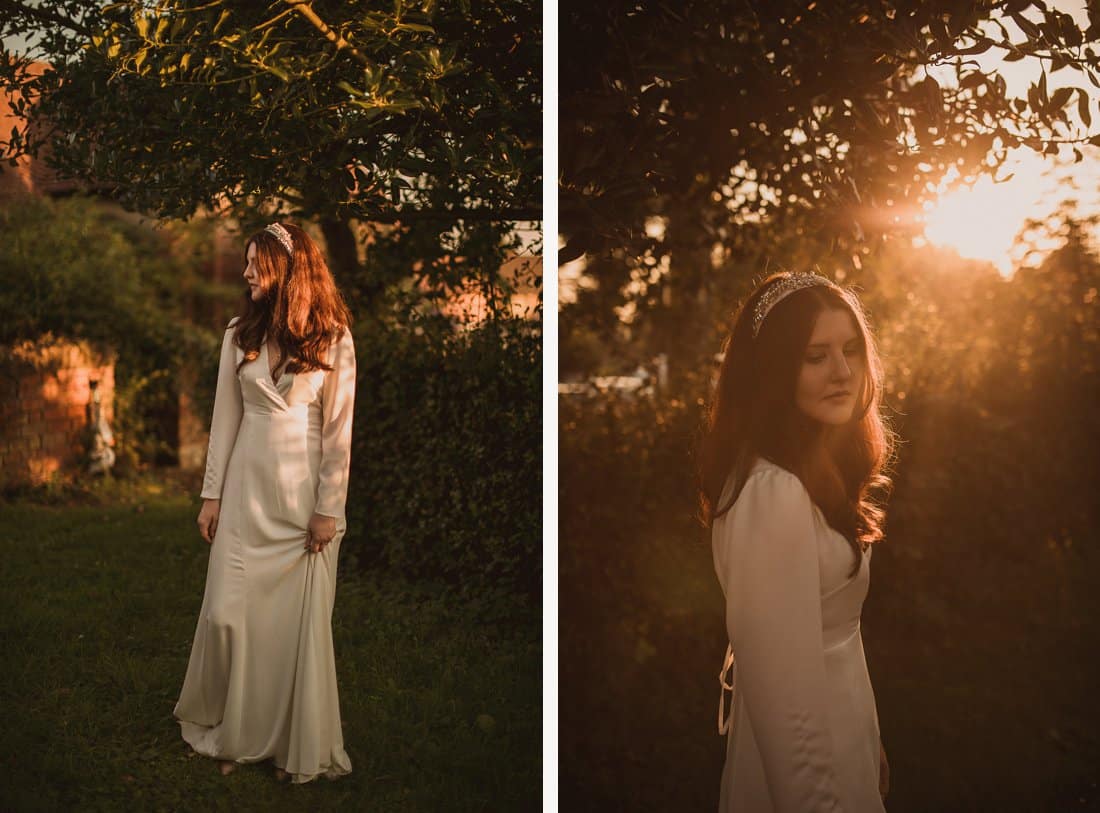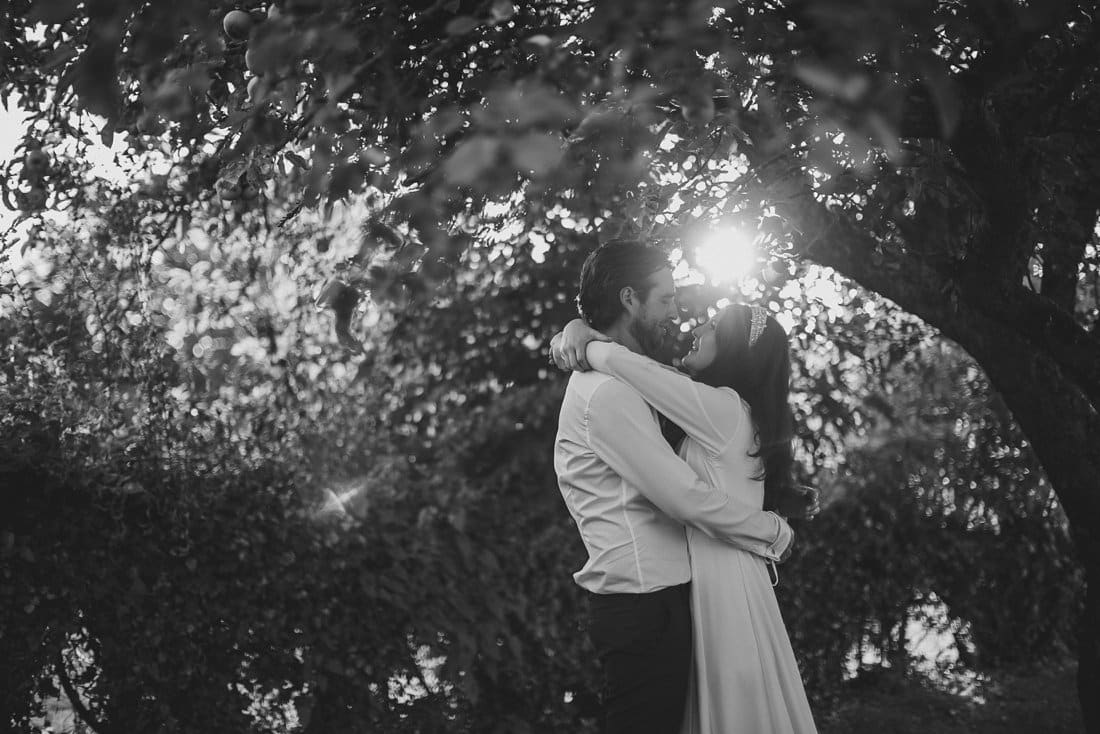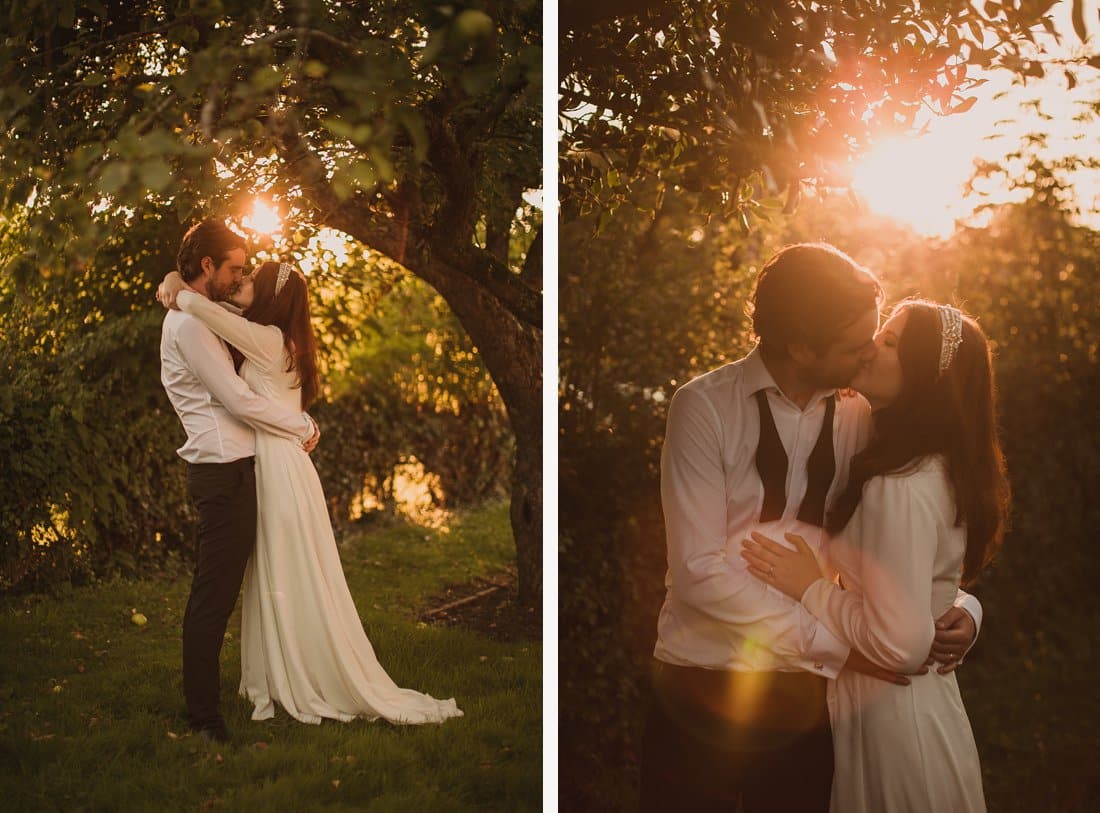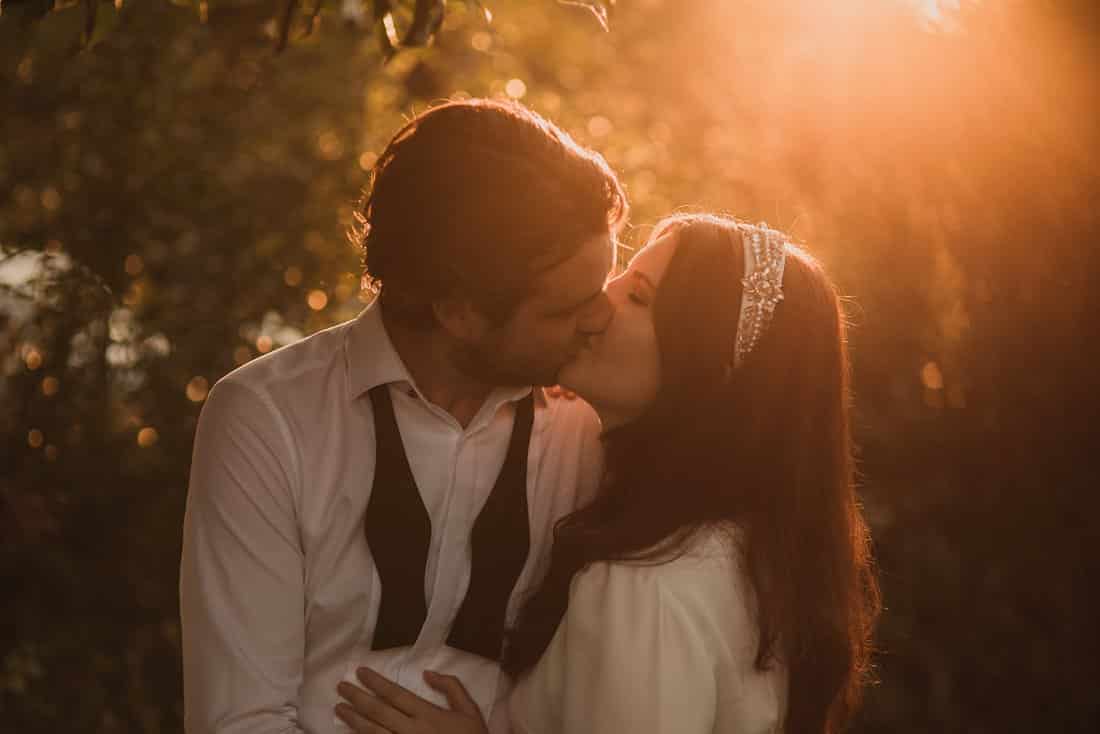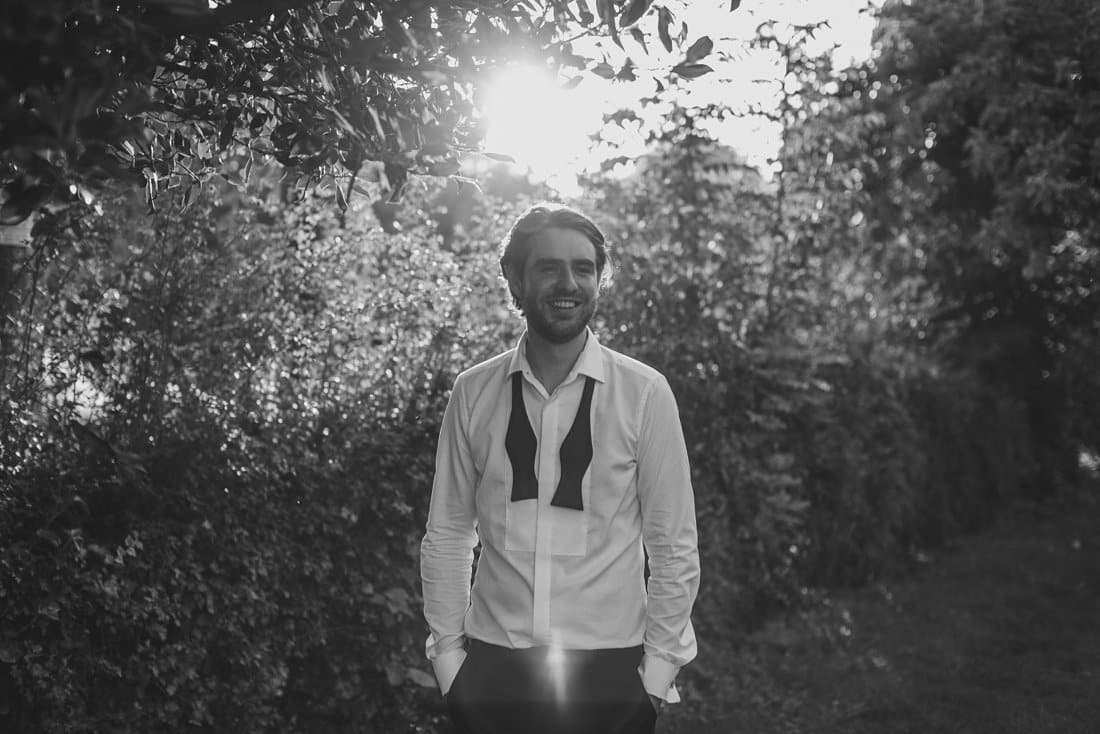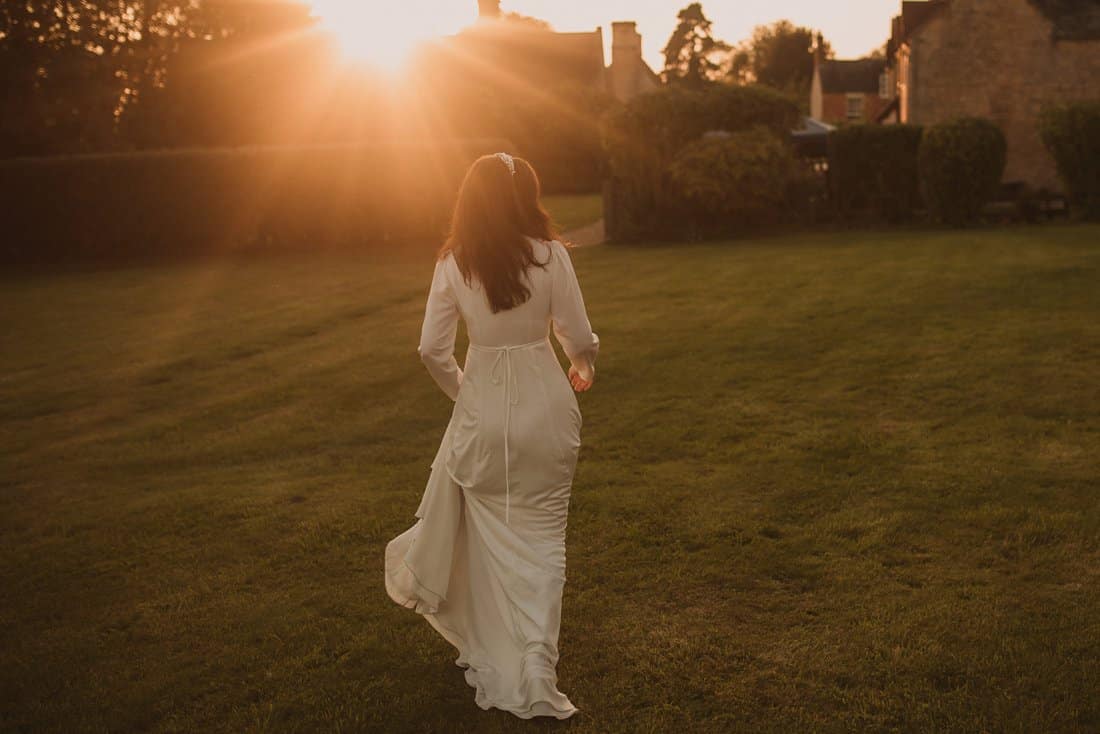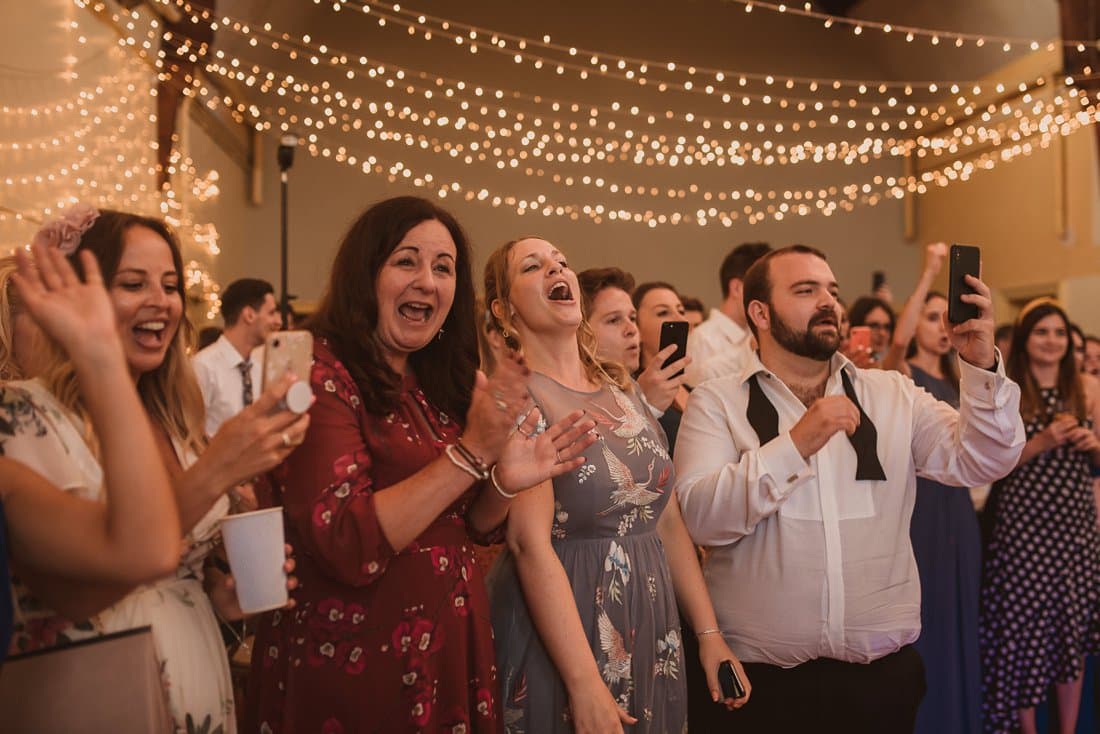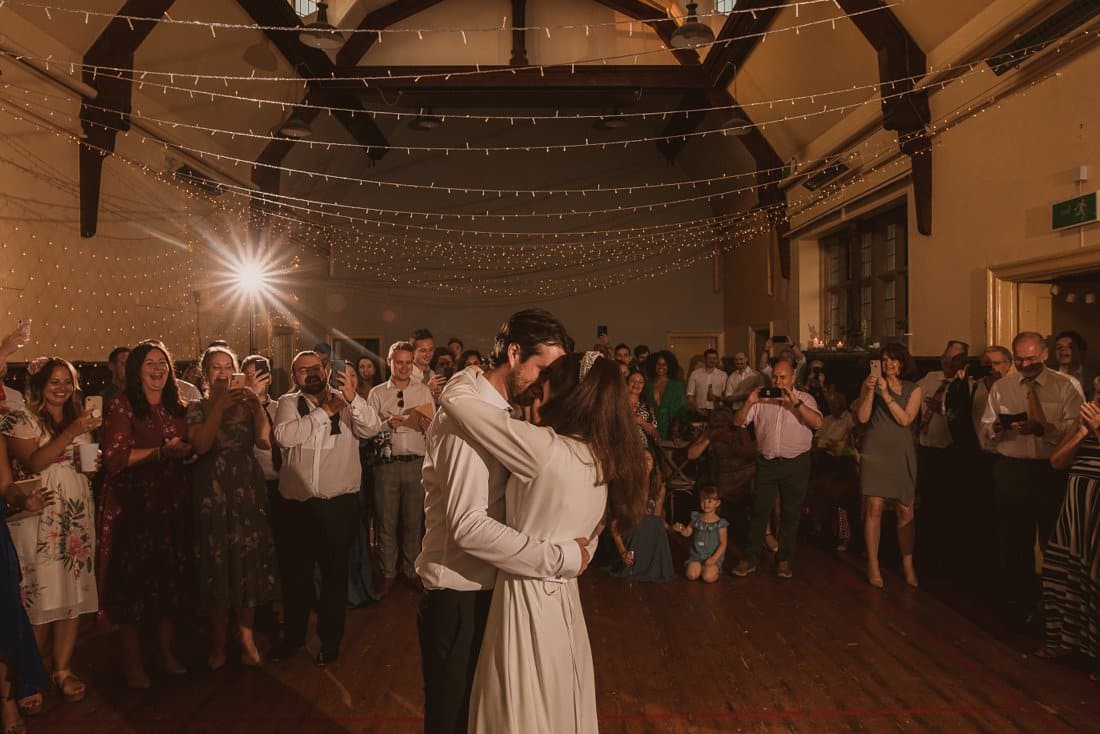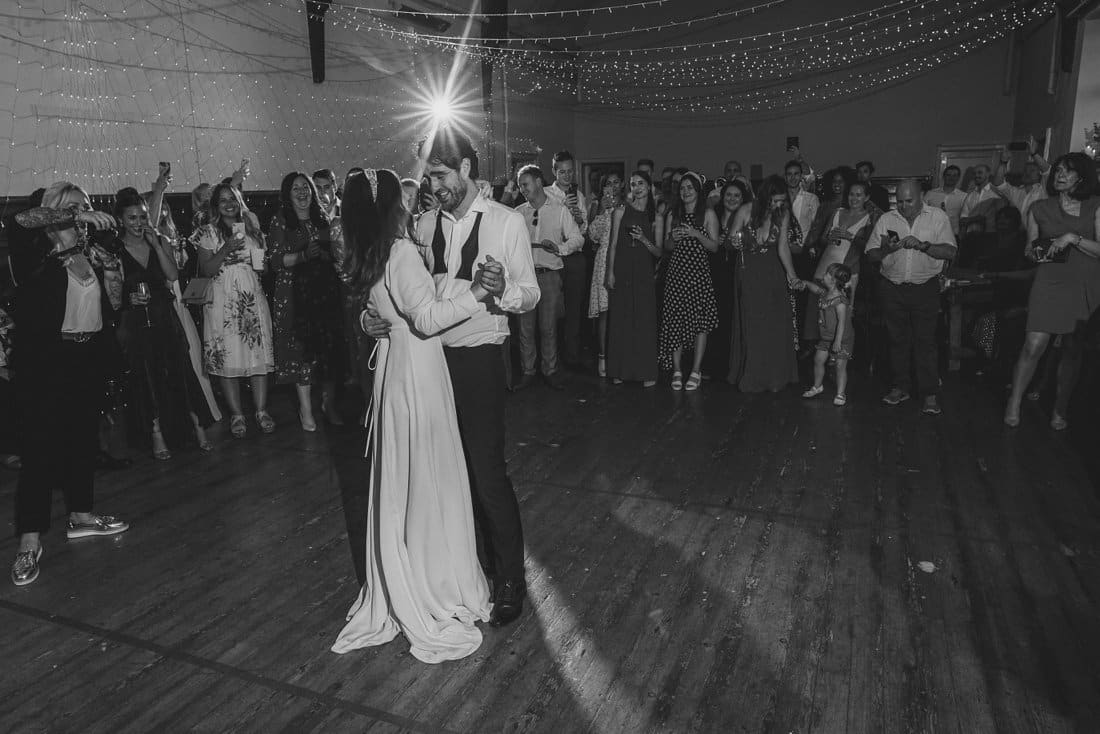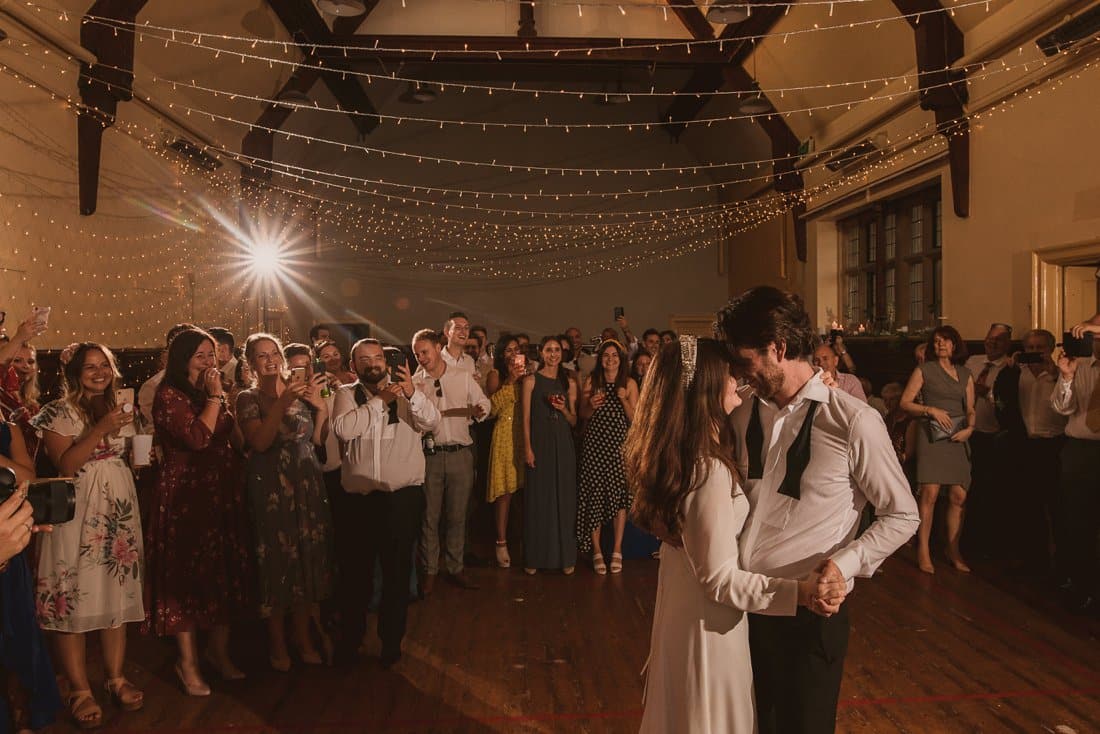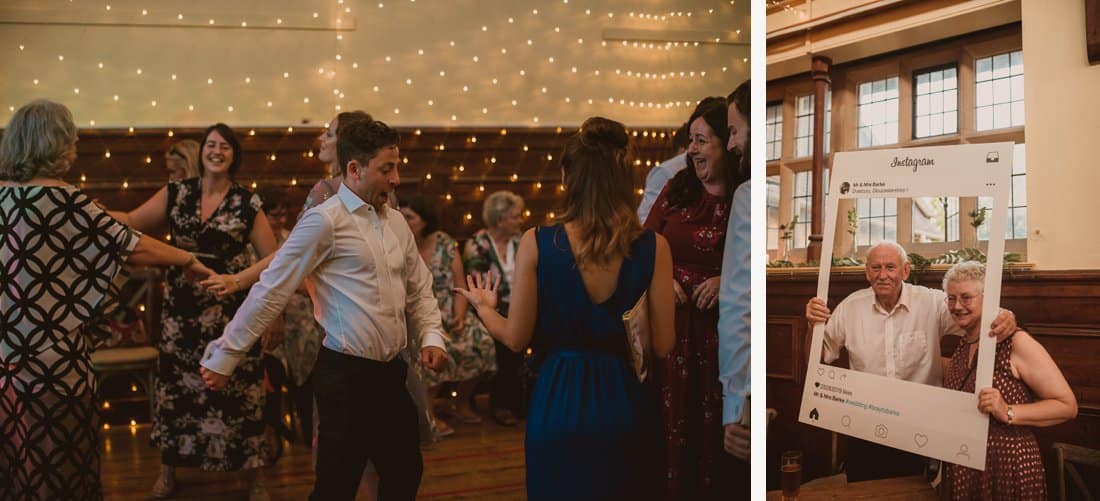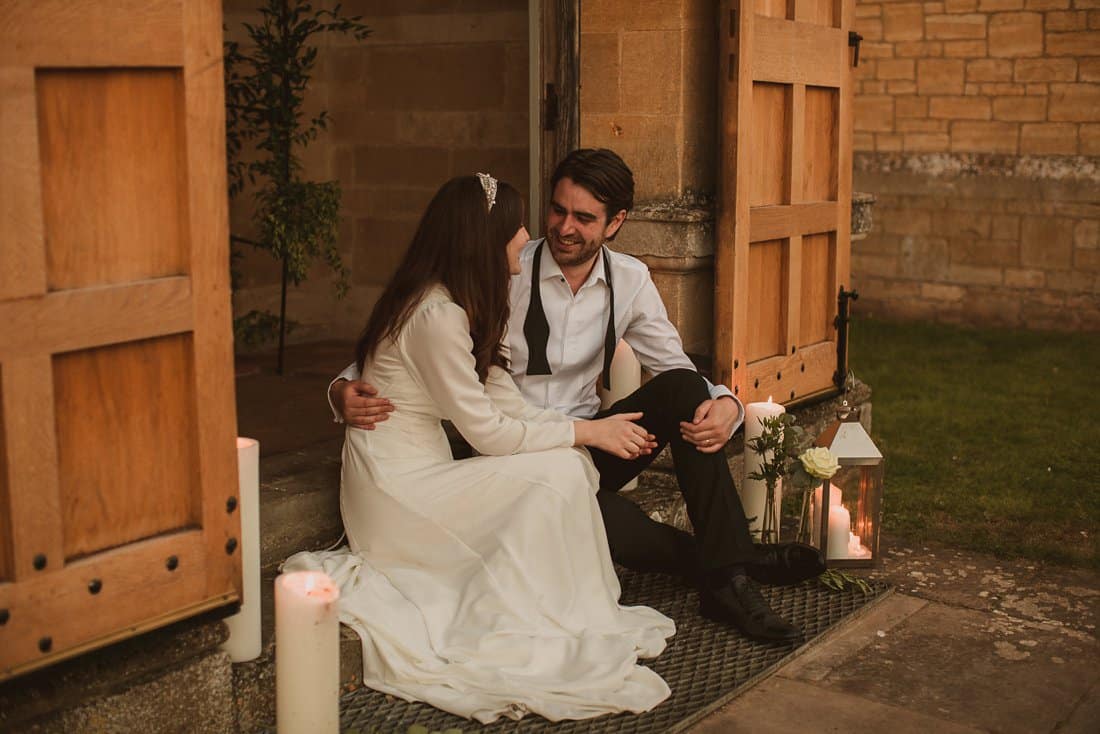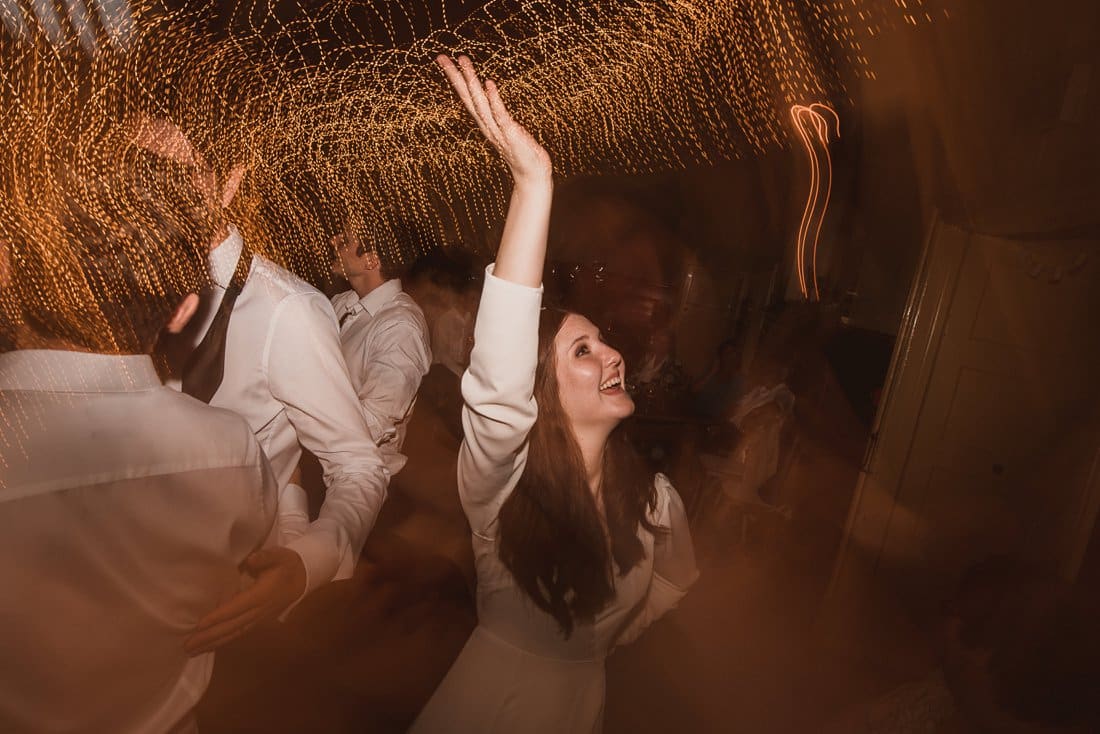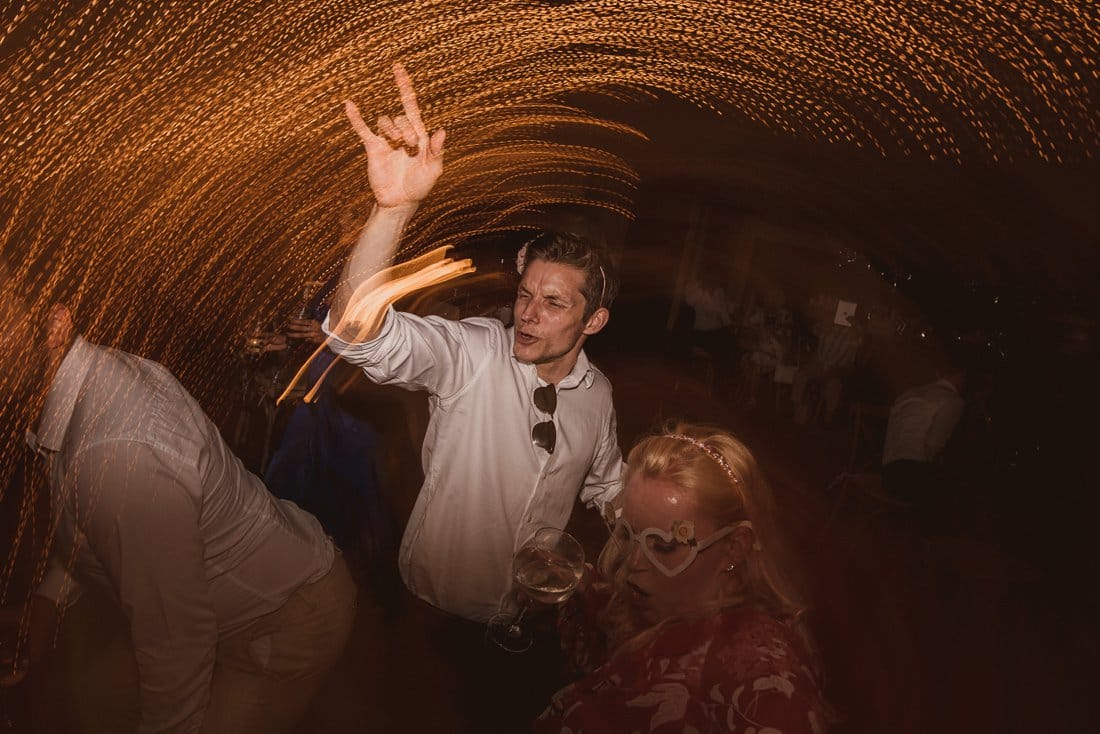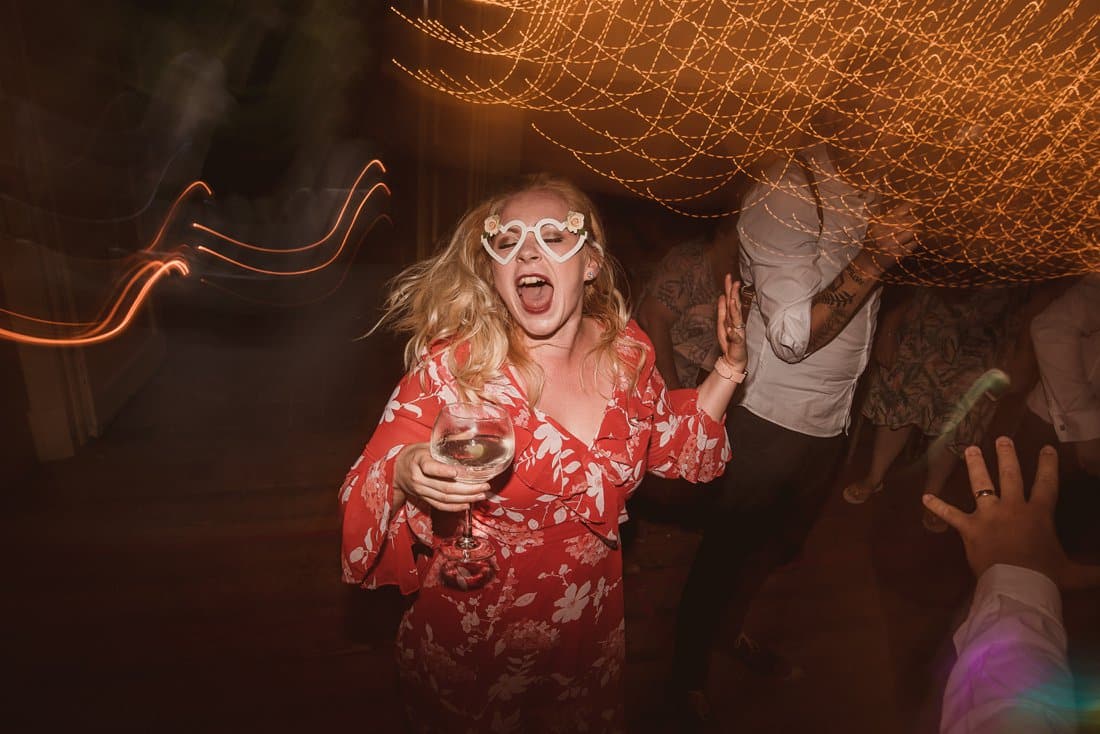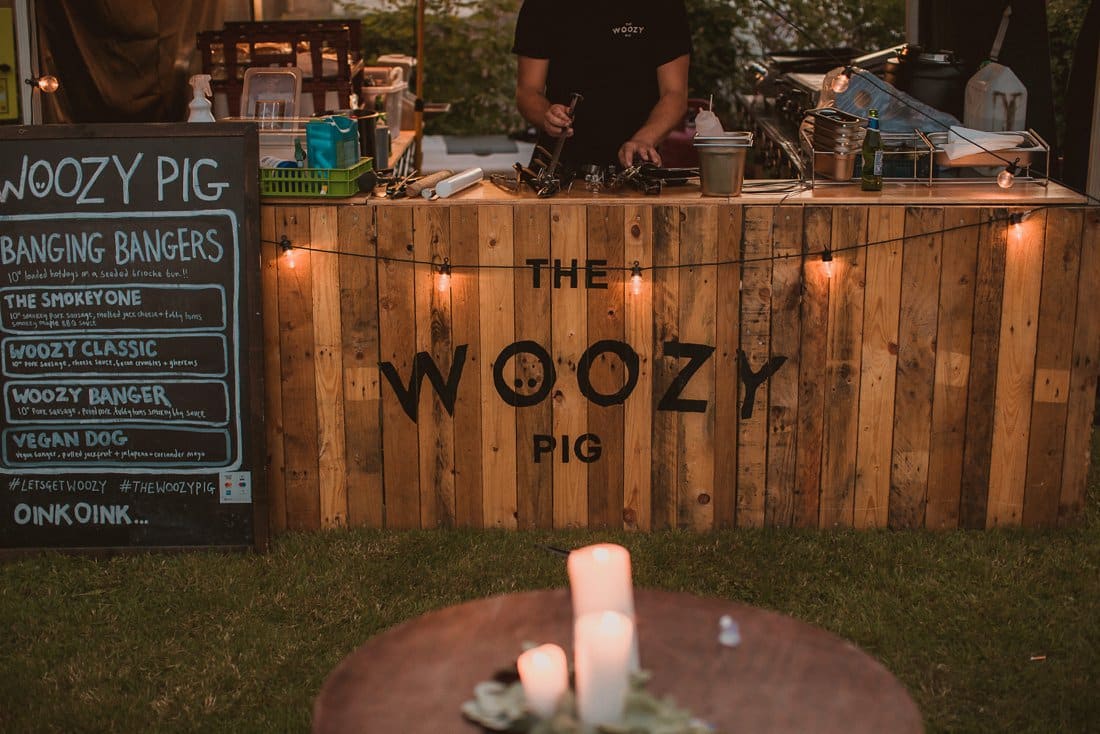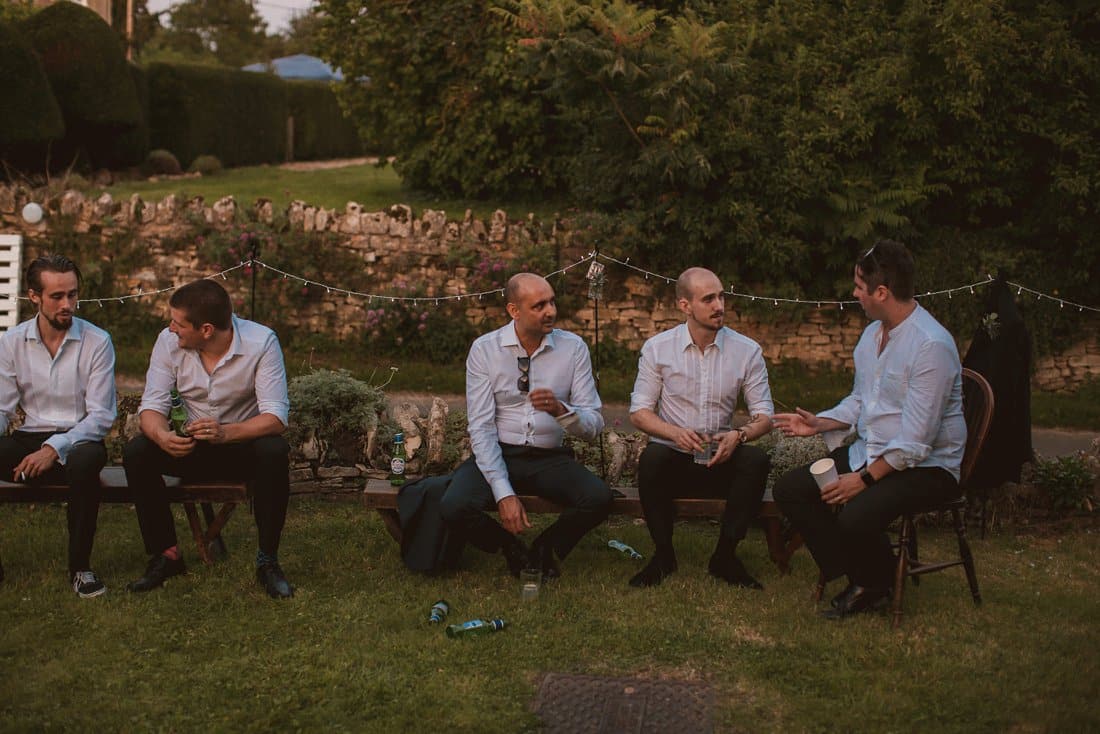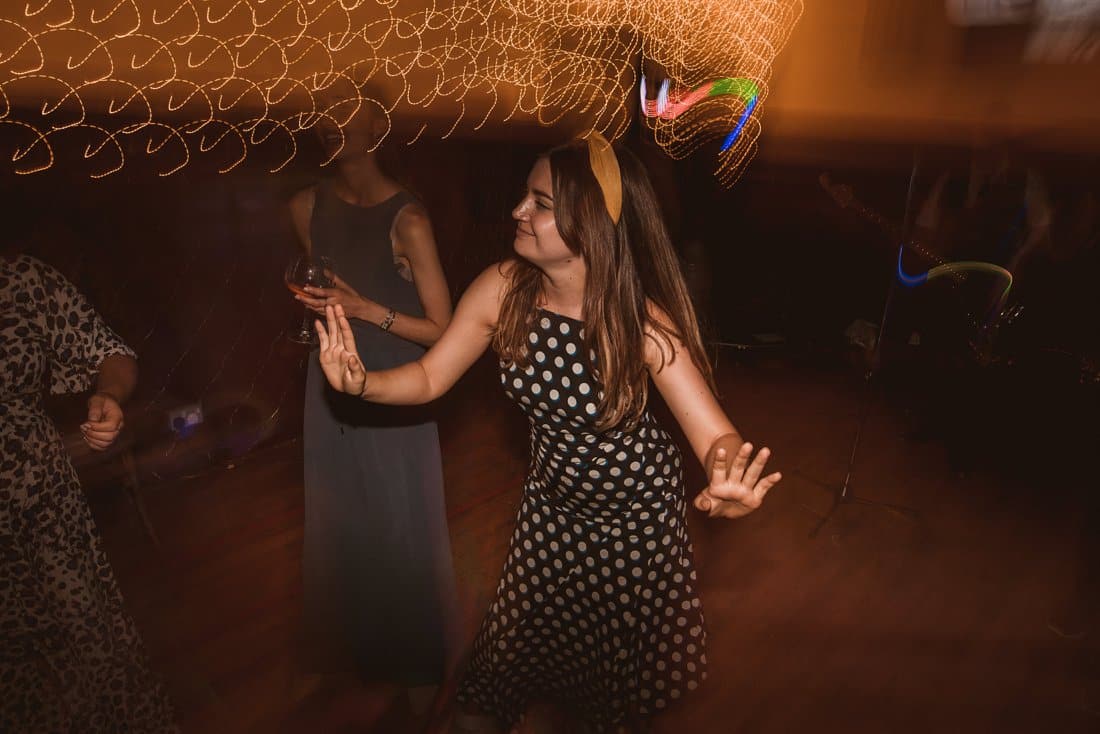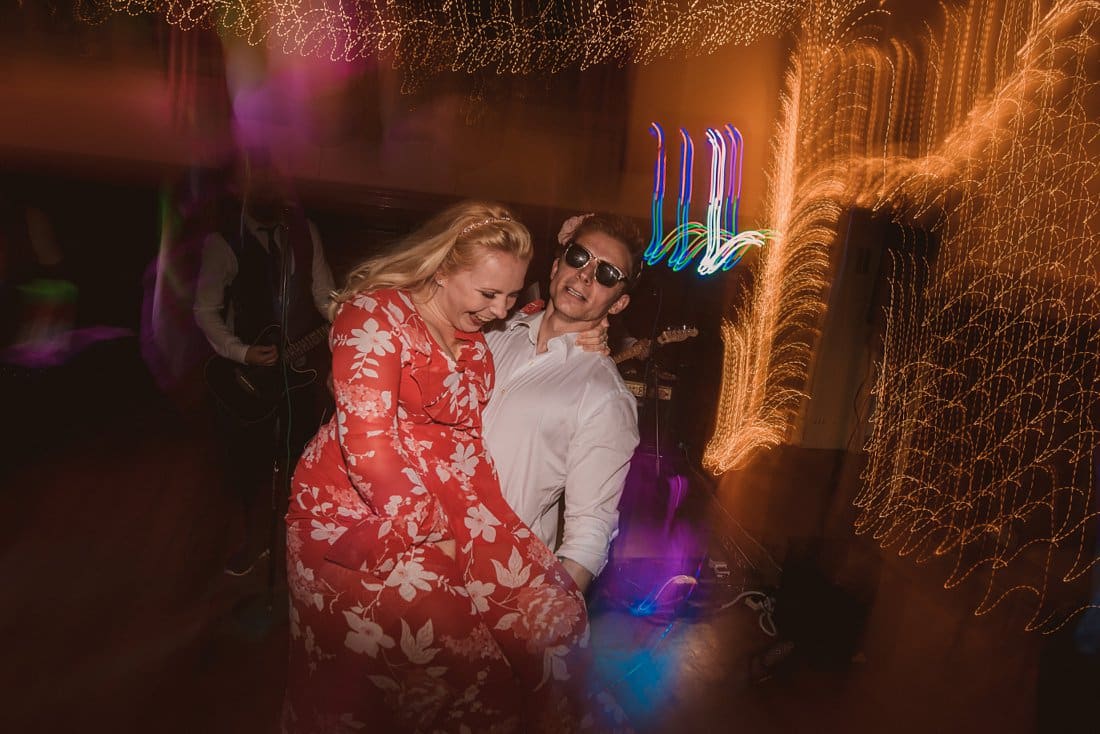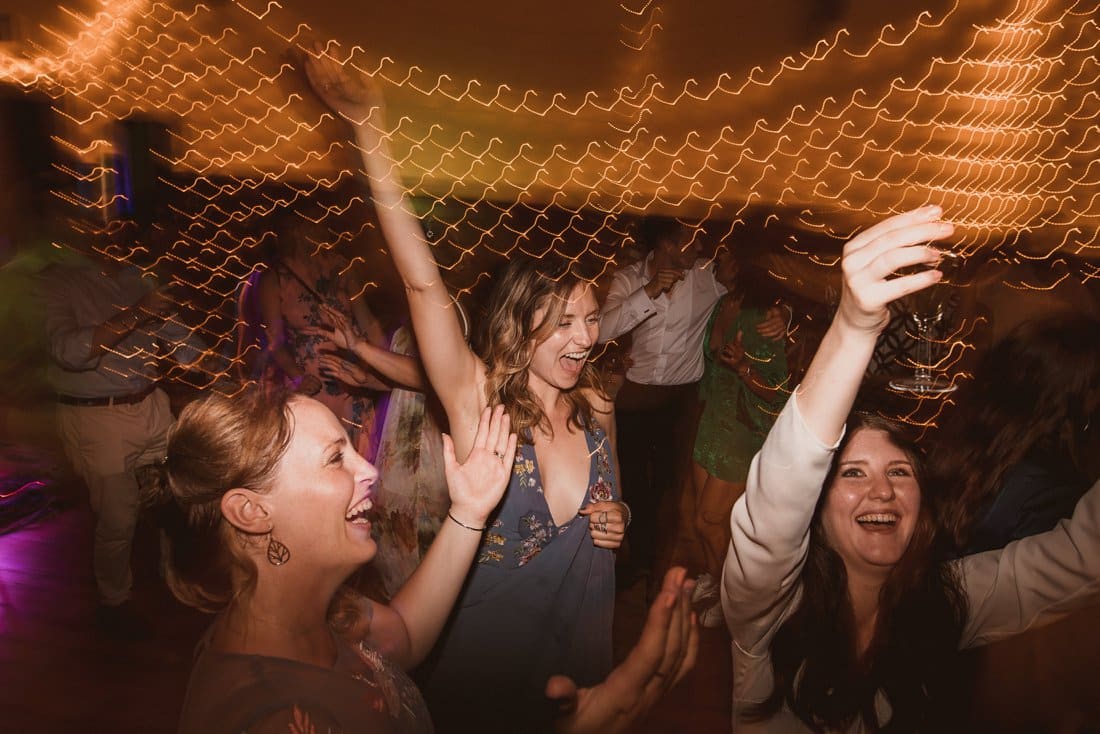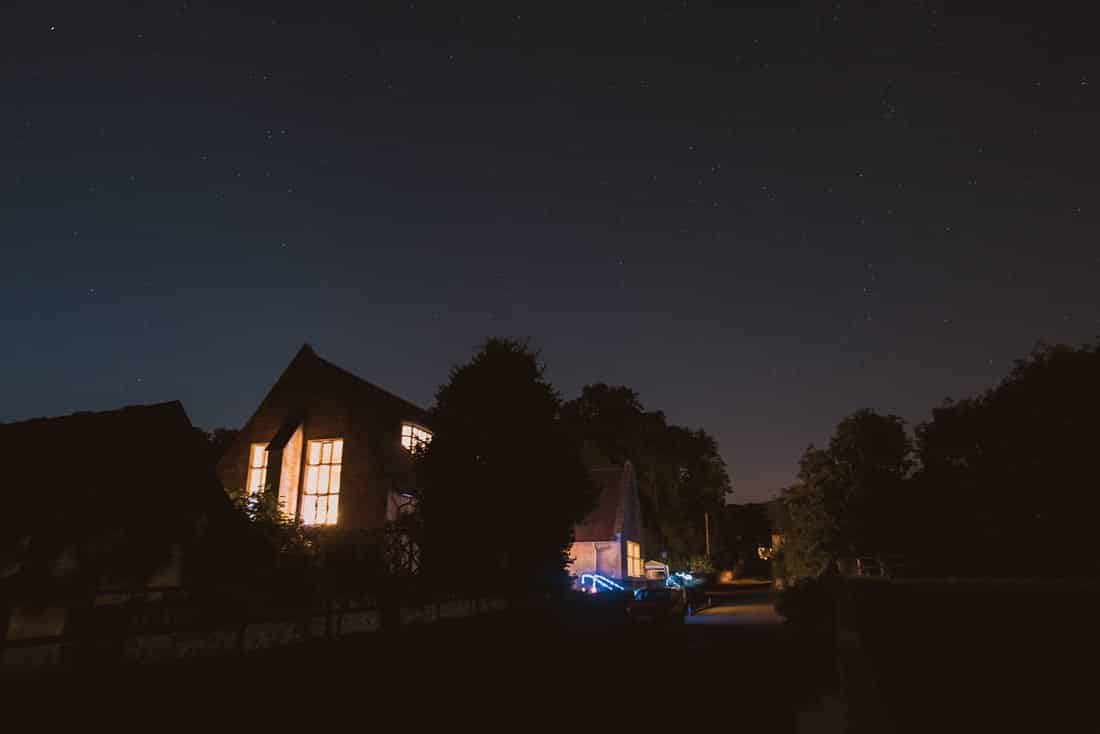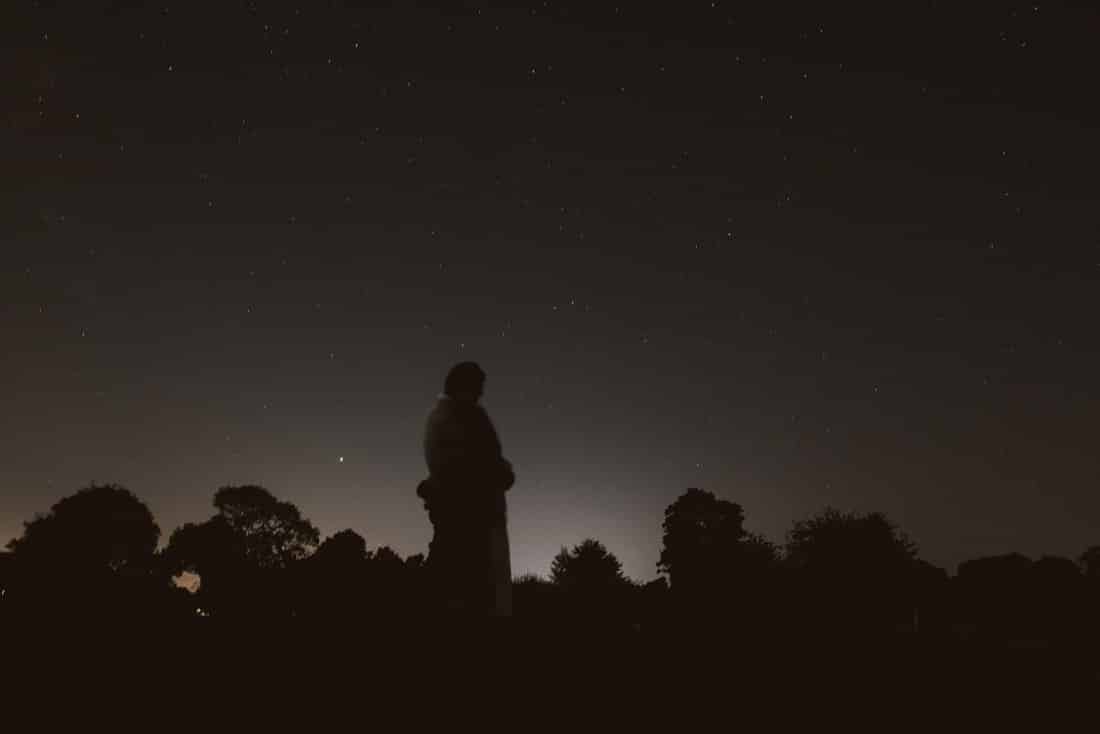 Venue: Overbury Village Hall Wedding
Planner: Regency Weddings
Flowers: Bride + Regency Weddings
Dress: Constellation Ame
Hair/Make Up: Bride
Stationery: Bride
Cake: Florence Cornish
Pizza: The Fire Bird Oven
Hot Dogs: Woozy Pig
Photos: Us