Escape to the Chateau Wedding
This Escape to the Chateau wedding was nothing short of a fairytale dream come true. Made famous by the Channel 4 program Escape to the Chateau, Chateau de la Motte Husson was the perfect setting for Annie + Trev's big day.
Kat had been watching the show about how Dick Strawbridge and Angel Adoree had been renovating the beautiful french Chateau, and making it ready for their own wedding, so when we got the call from Annie + Trev, we knew all about it. As you can imagine we were hugely excited to work on an amazing Escape to the Chateau wedding.
Arriving a couple of days ahead, we wandered the streets of beautiful Laval, eager for the day of the Escape to the Chateau Wedding to arrive.
Annie is a seamstress by profession and her creative flair was obvious throughout the day, from the wild hand-picked bouquets tied with rainbow ribbons, to the primrose and violet Bridesmaids' dresses with floral applique that Annie made herself; not to mention her romantic vintage style headdress and stunning nude and white gown. With Angel and Dick as their Hosts, the day could never have been boring – the Chateau's whimsical decor draws from Angel's wonderfully vibrant imagination. Circus themed objects adorn the walls and barns, rare vintage finds can be found alongside little stuffed animals in glass cases, and the main staircase has been lovingly decorated with a storm of carefully pinned butterflies, as though they had blown in on a warm French midsummer wind.
Dick is king of the practicalities, adapting his famous pig roaster made from the Chateau's old oil tank to cook dozens of chickens for Annie + Trev's guests.
The day itself was relaxed and leisurely, with plenty of wine, cheese, conversation and good company, with the guests sipping cocktails and dancing together at the Orangery until the lazy, hazy summer sun had long disappeared over the Moat.
The events started with a welcome BBQ on the Friday evening, showcasing Dicks famous oil drum converted into a roaster – probably the best chicken we've eaten!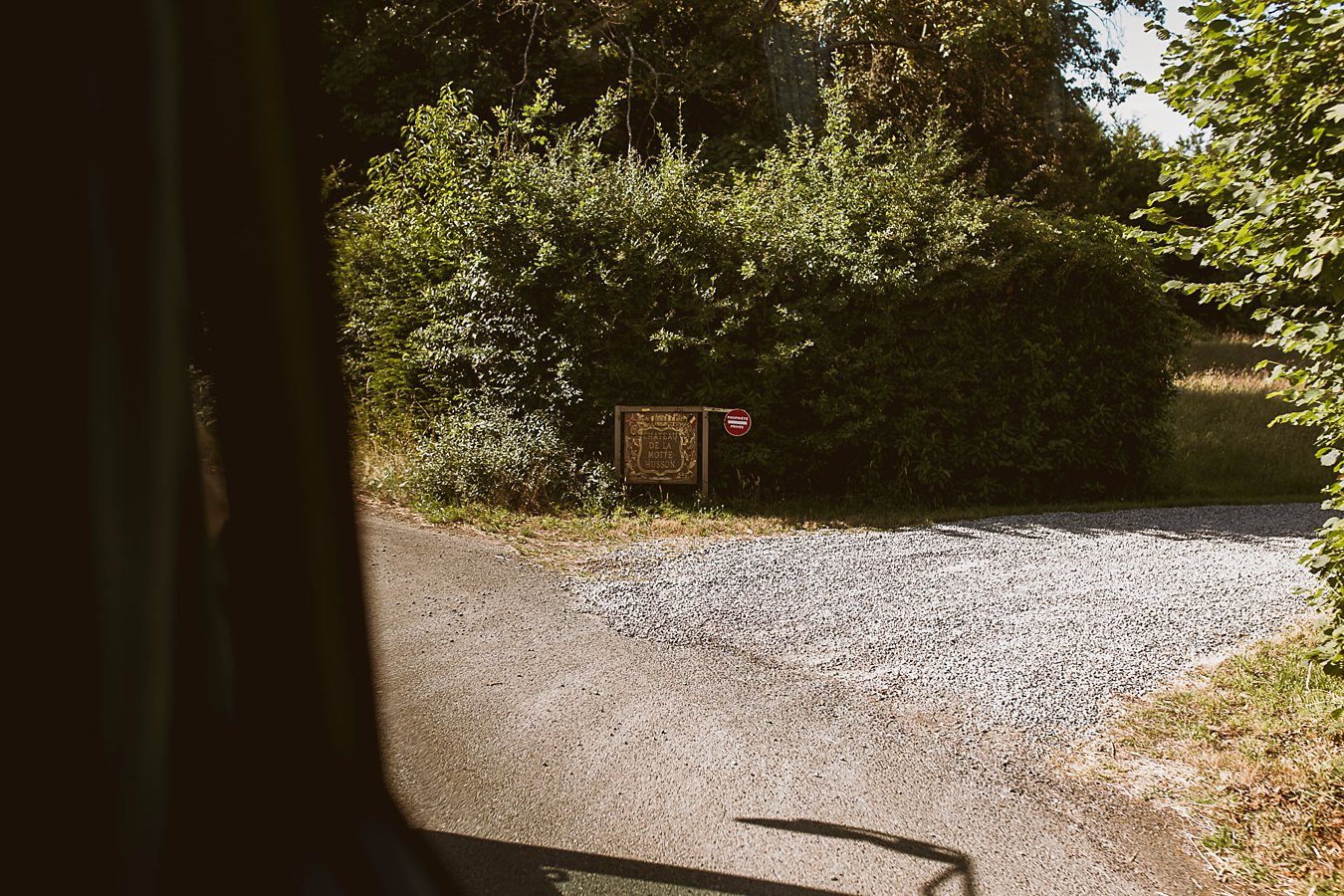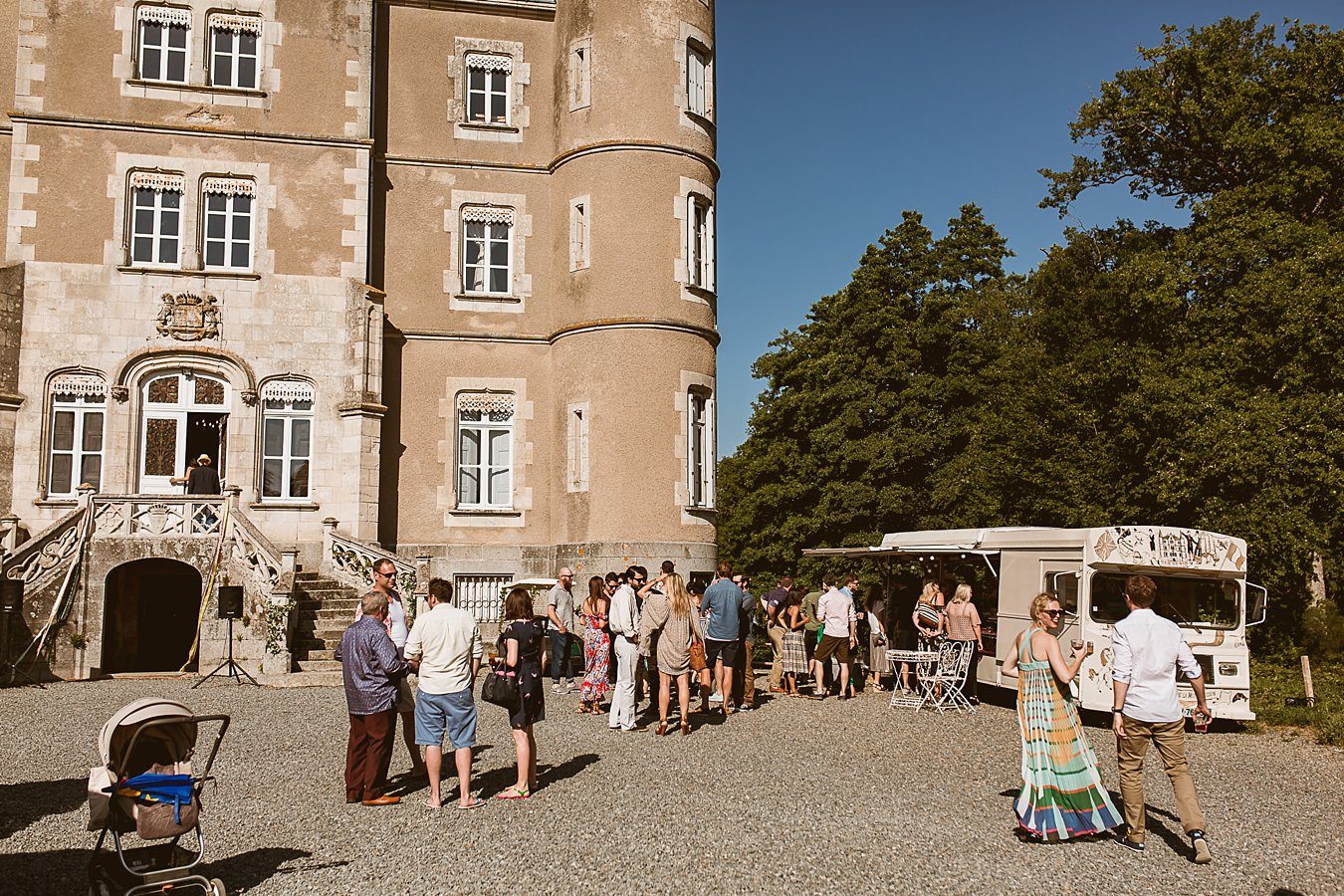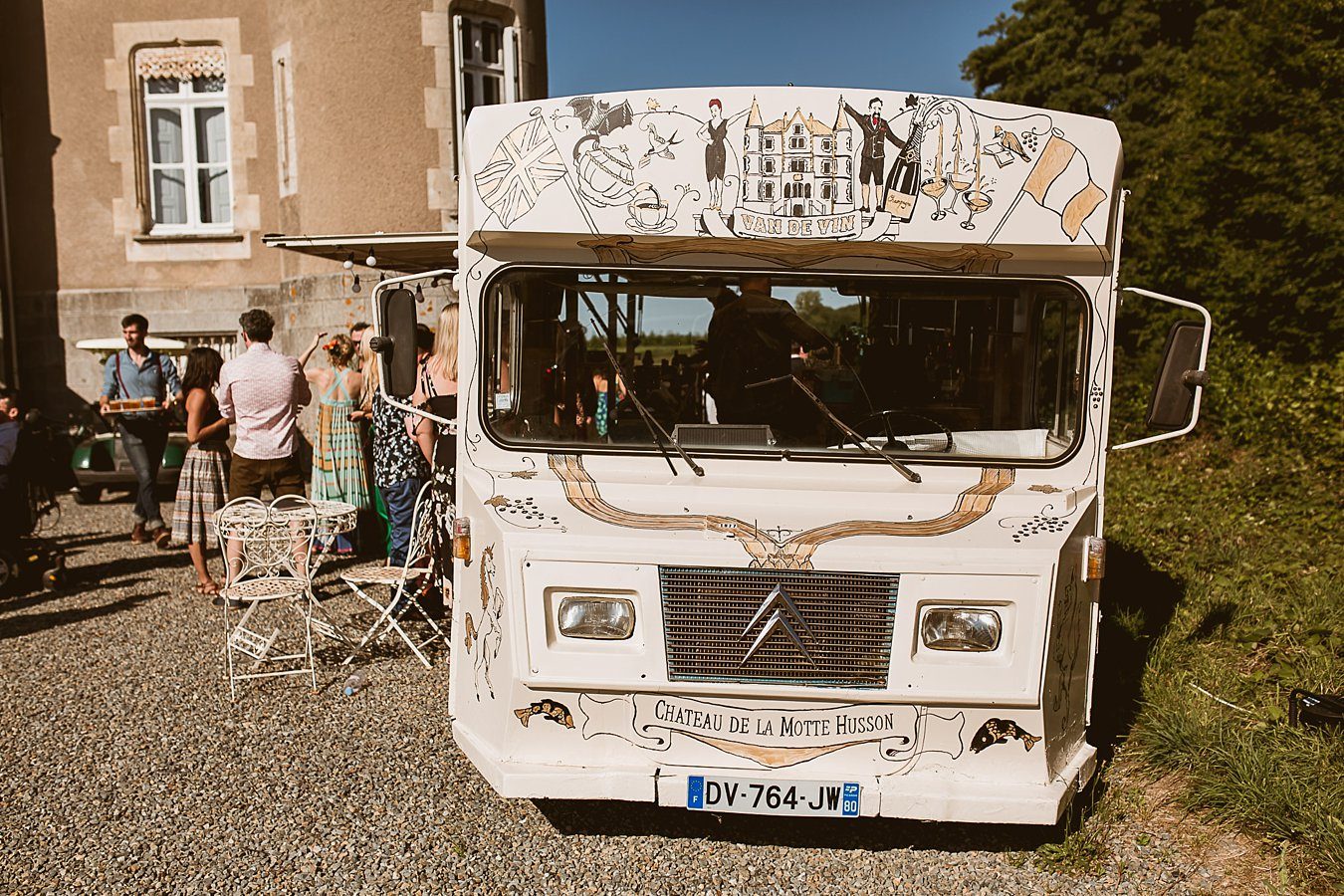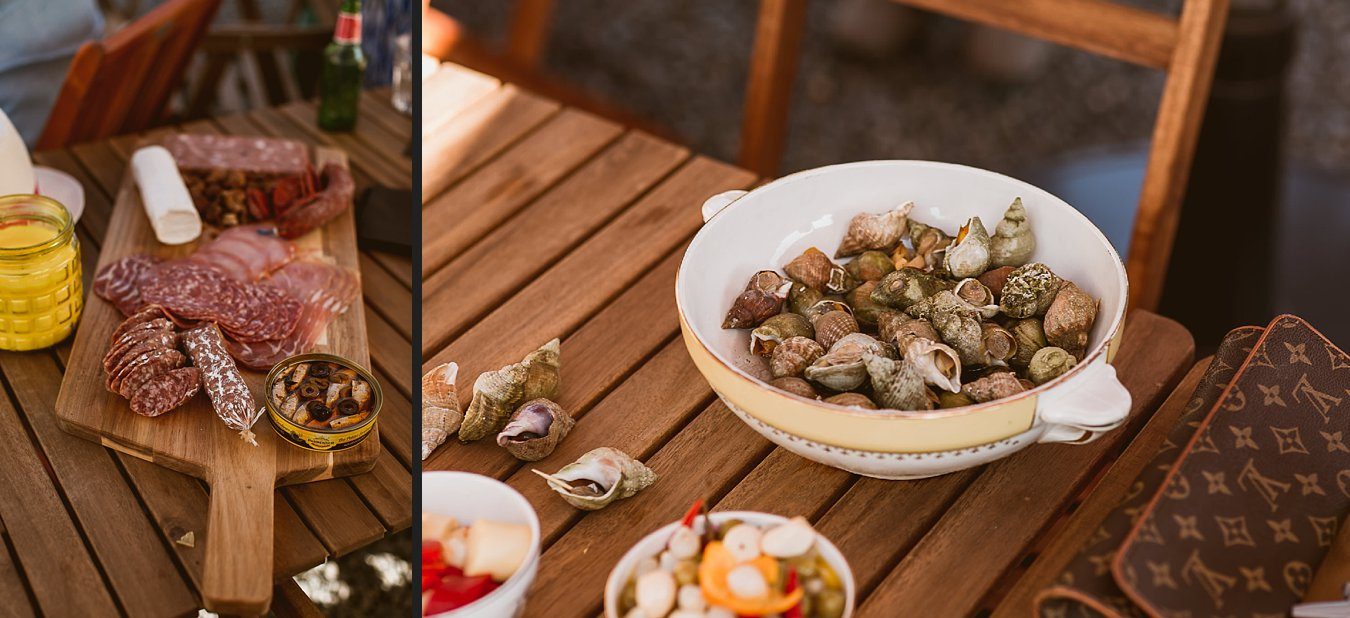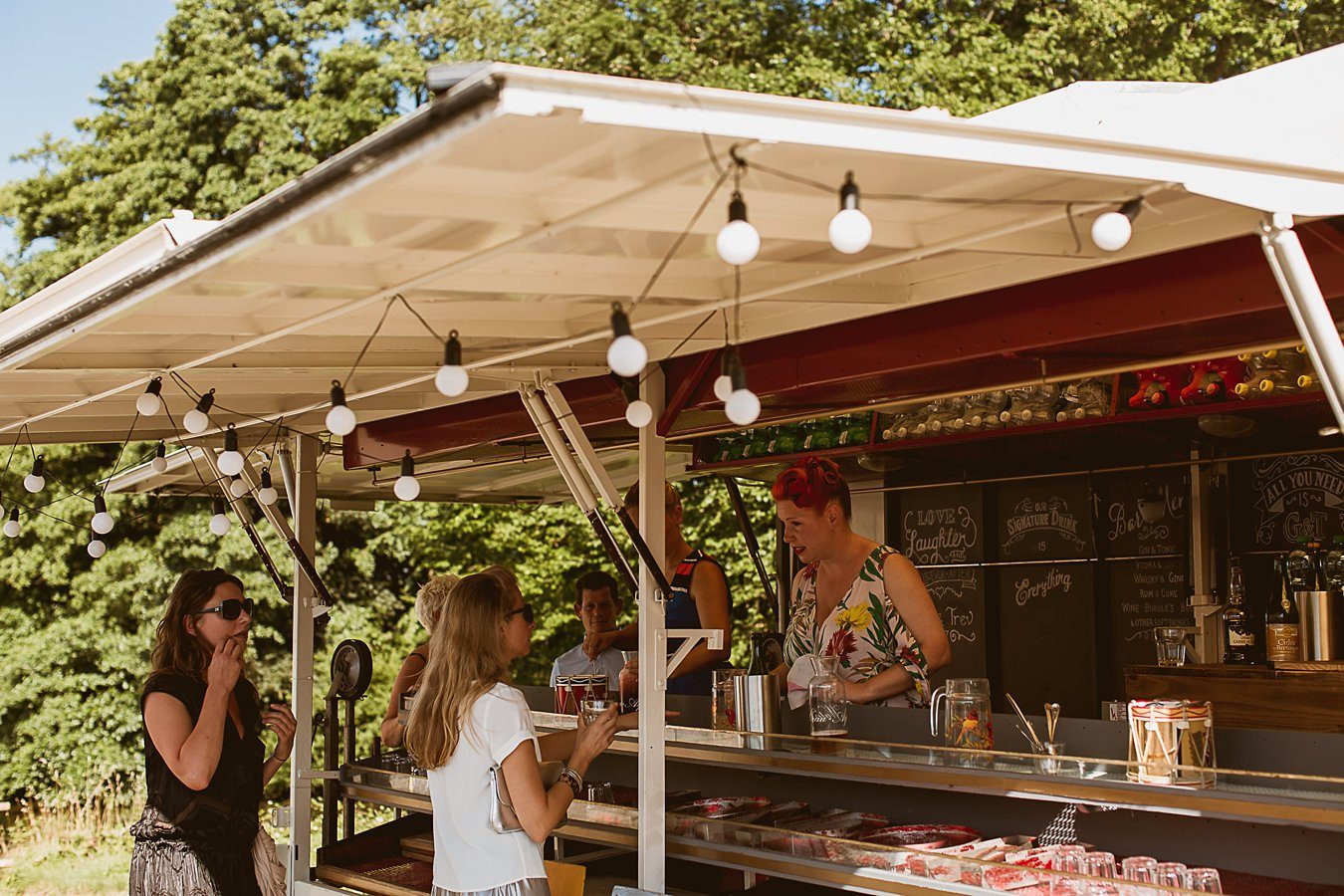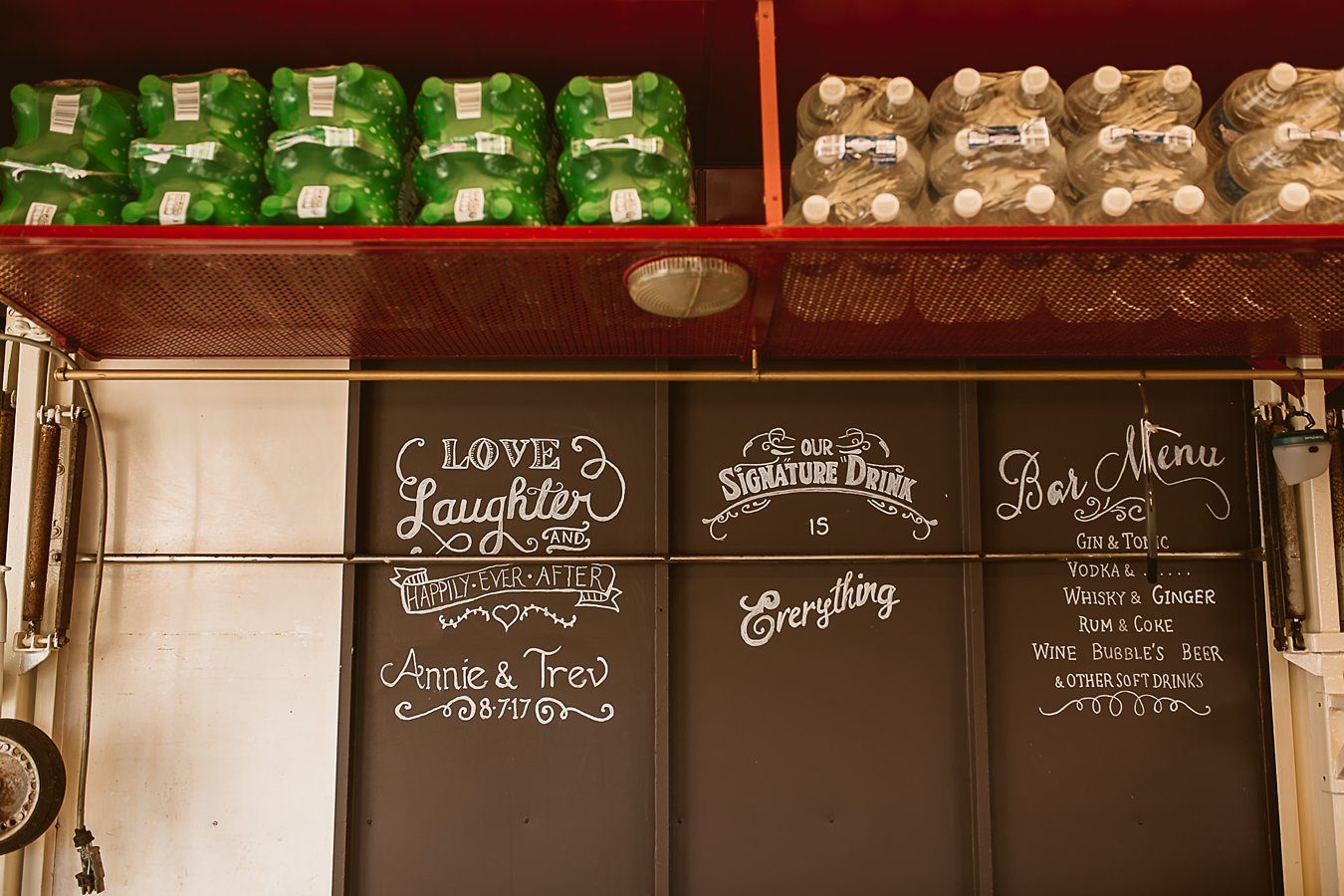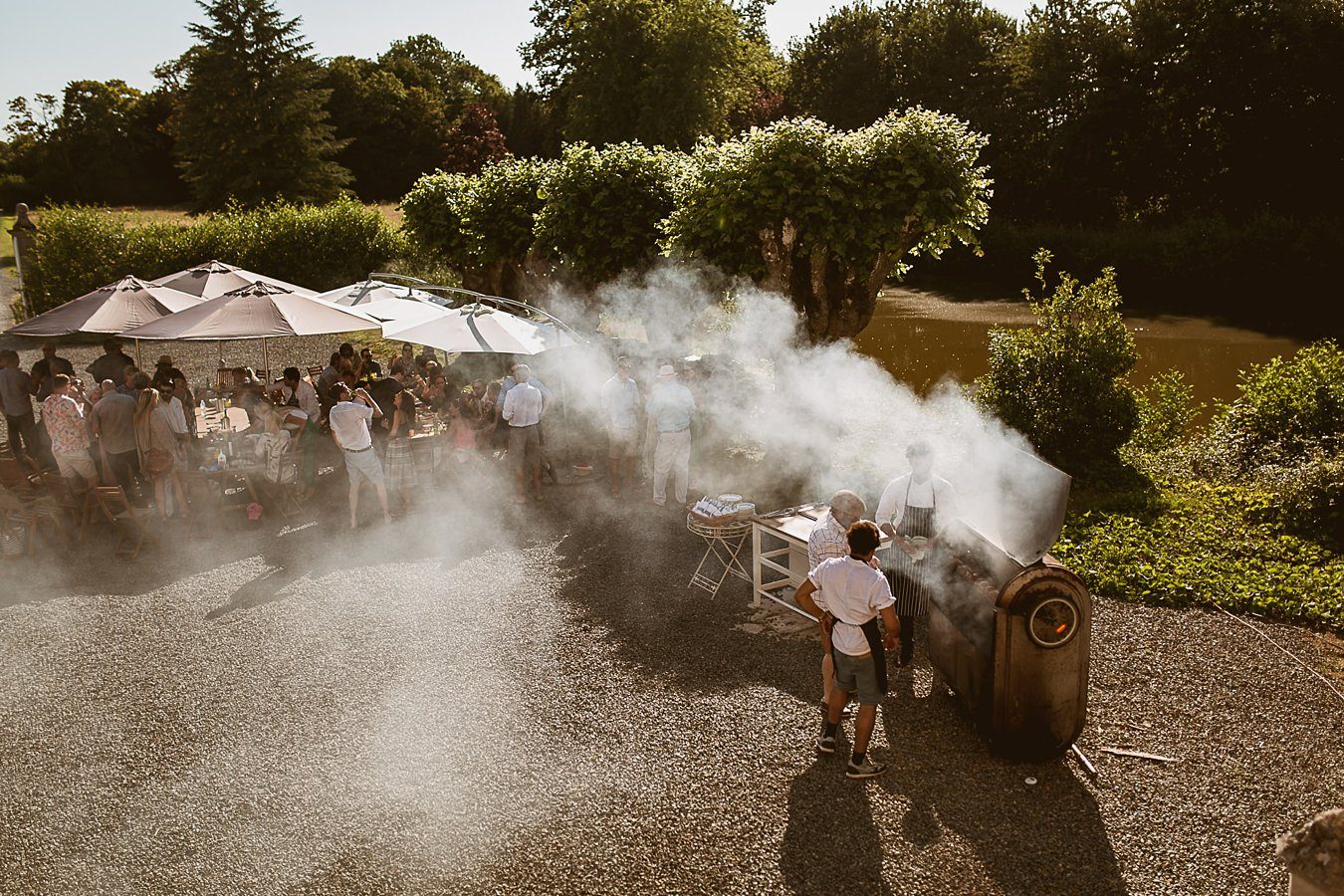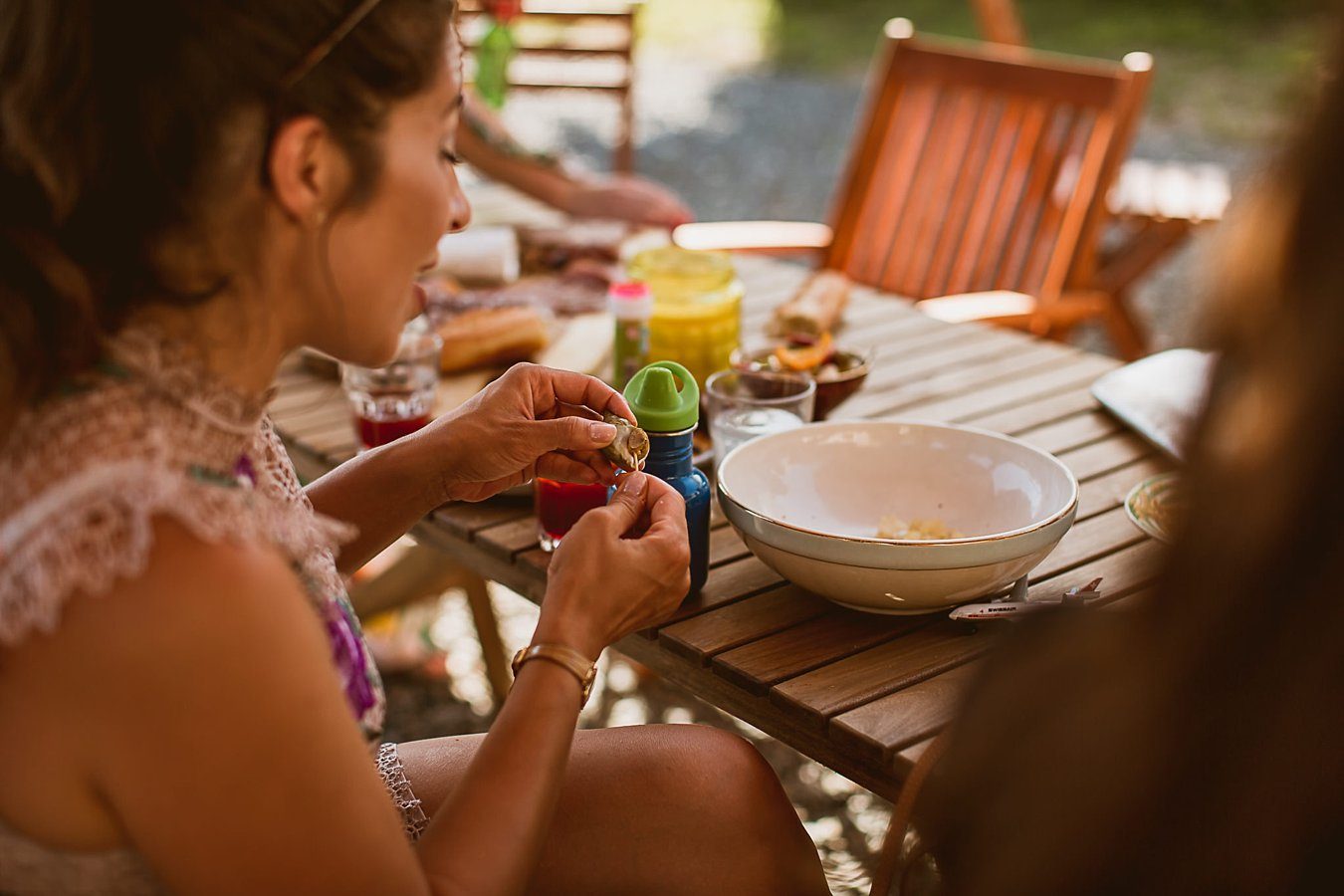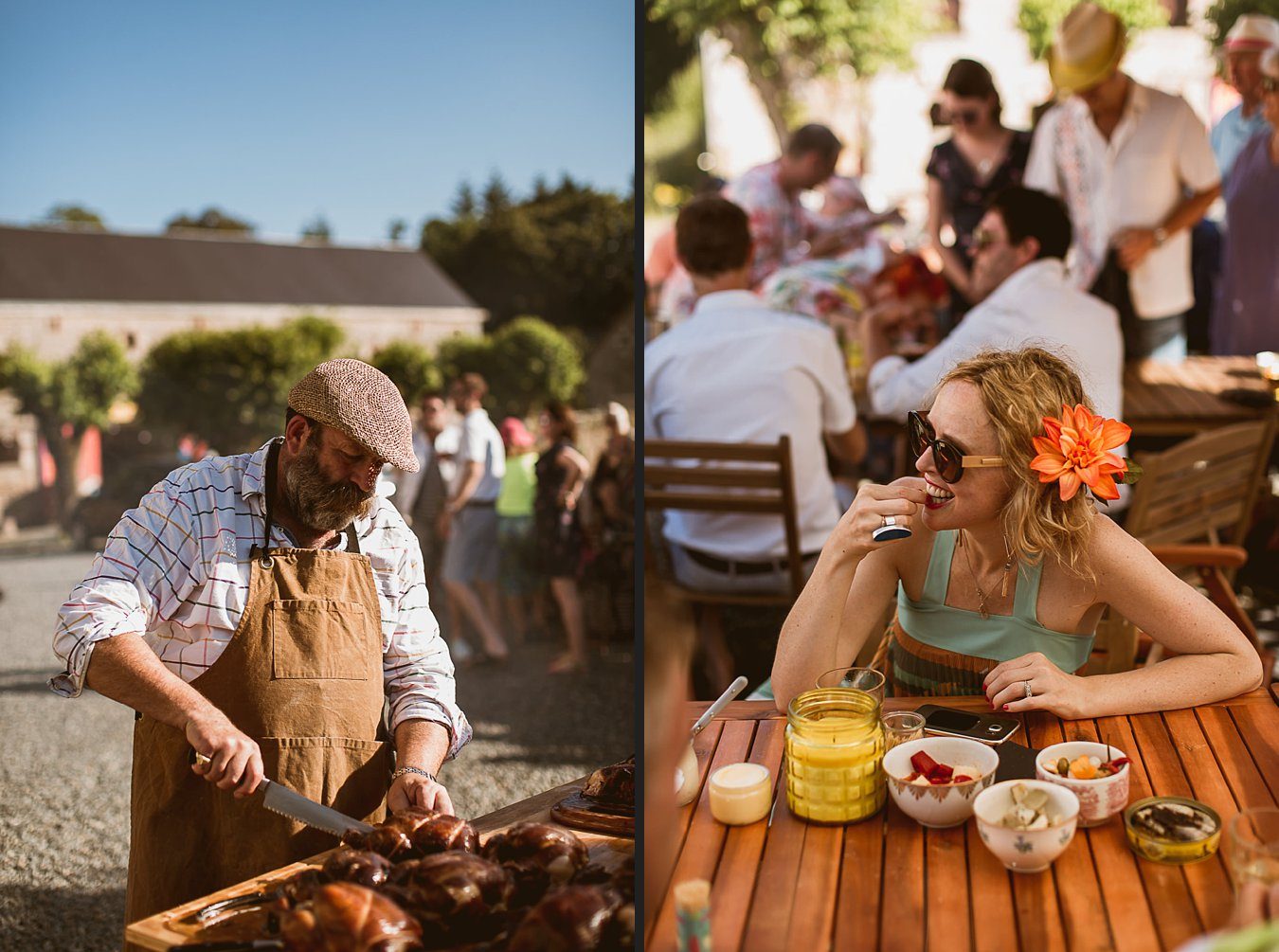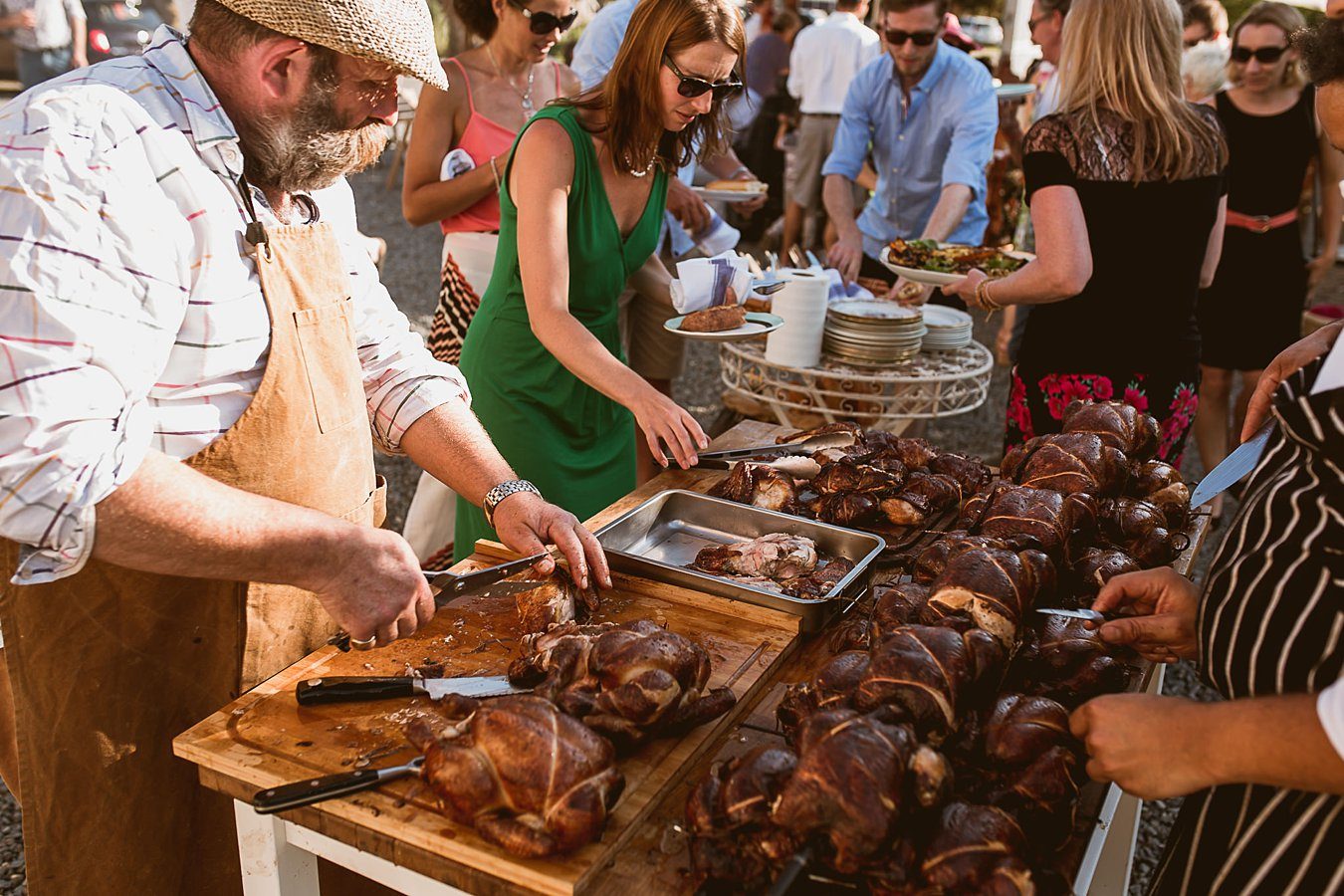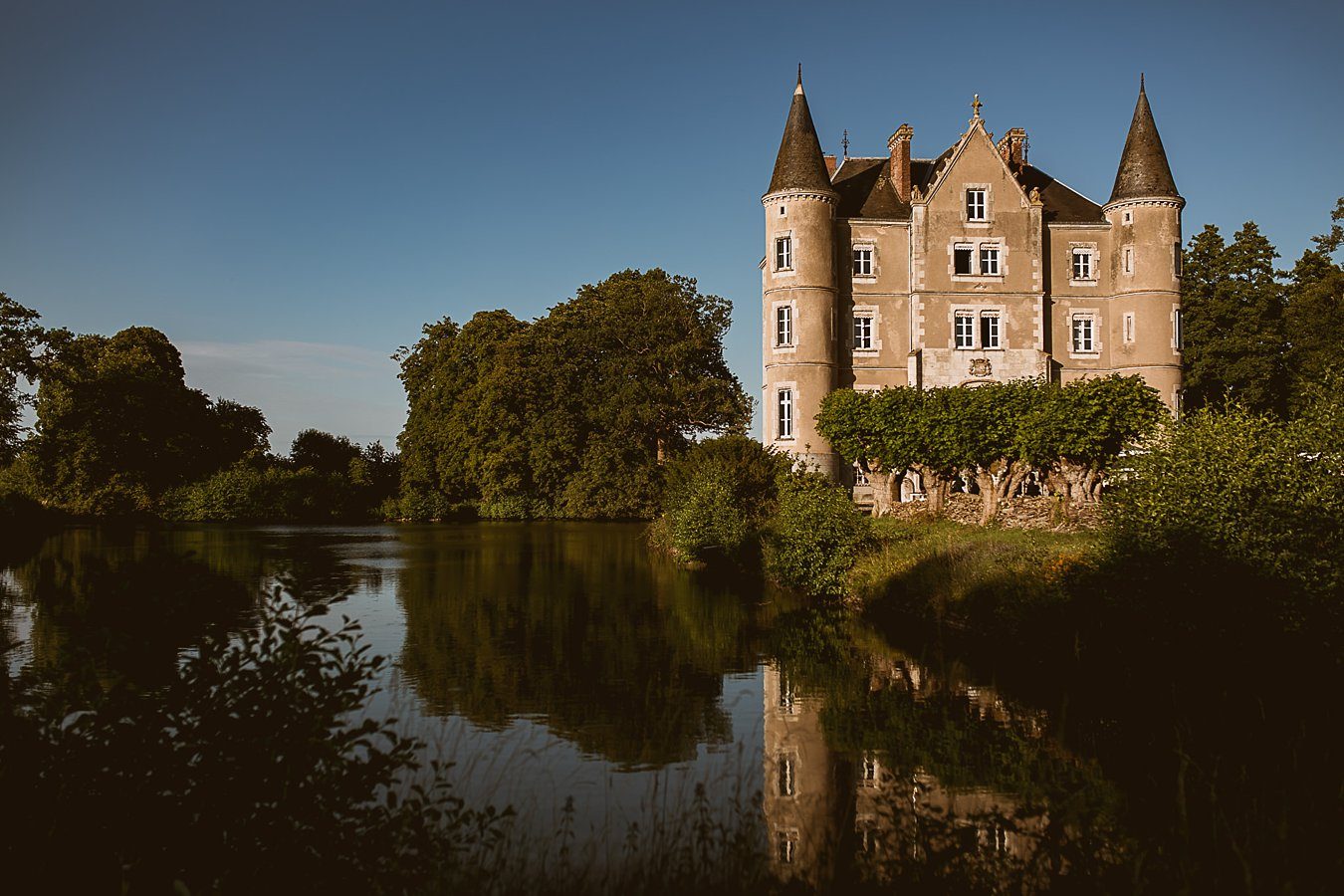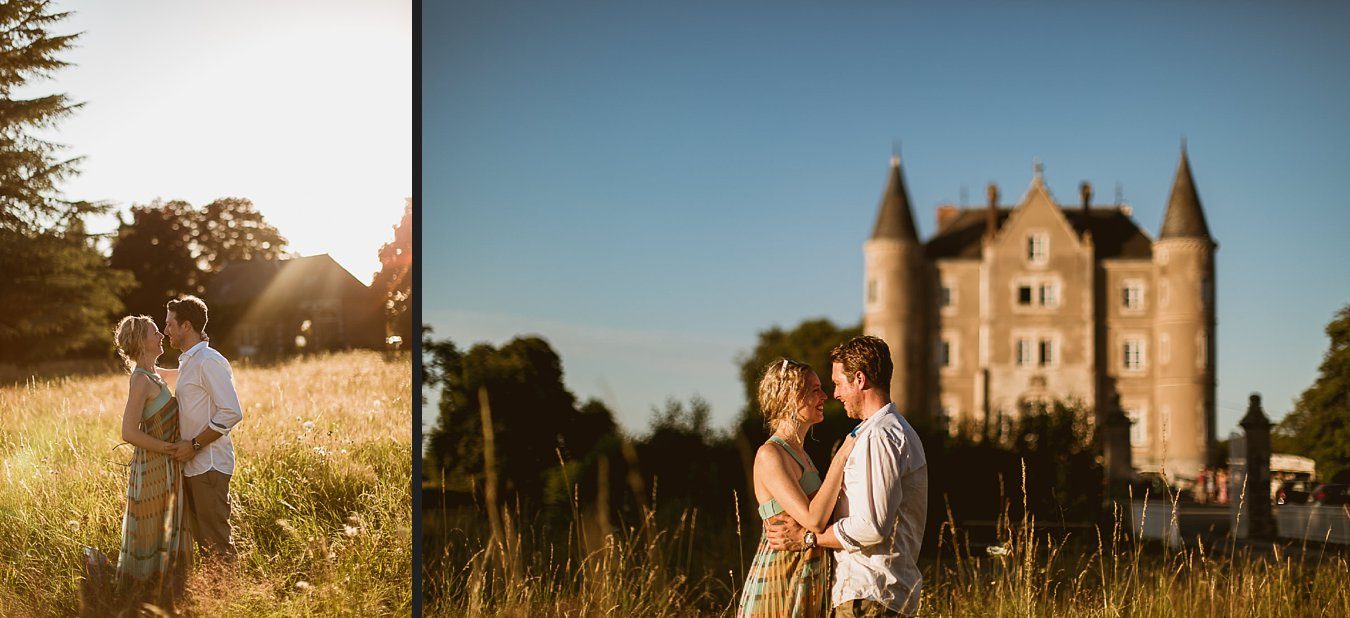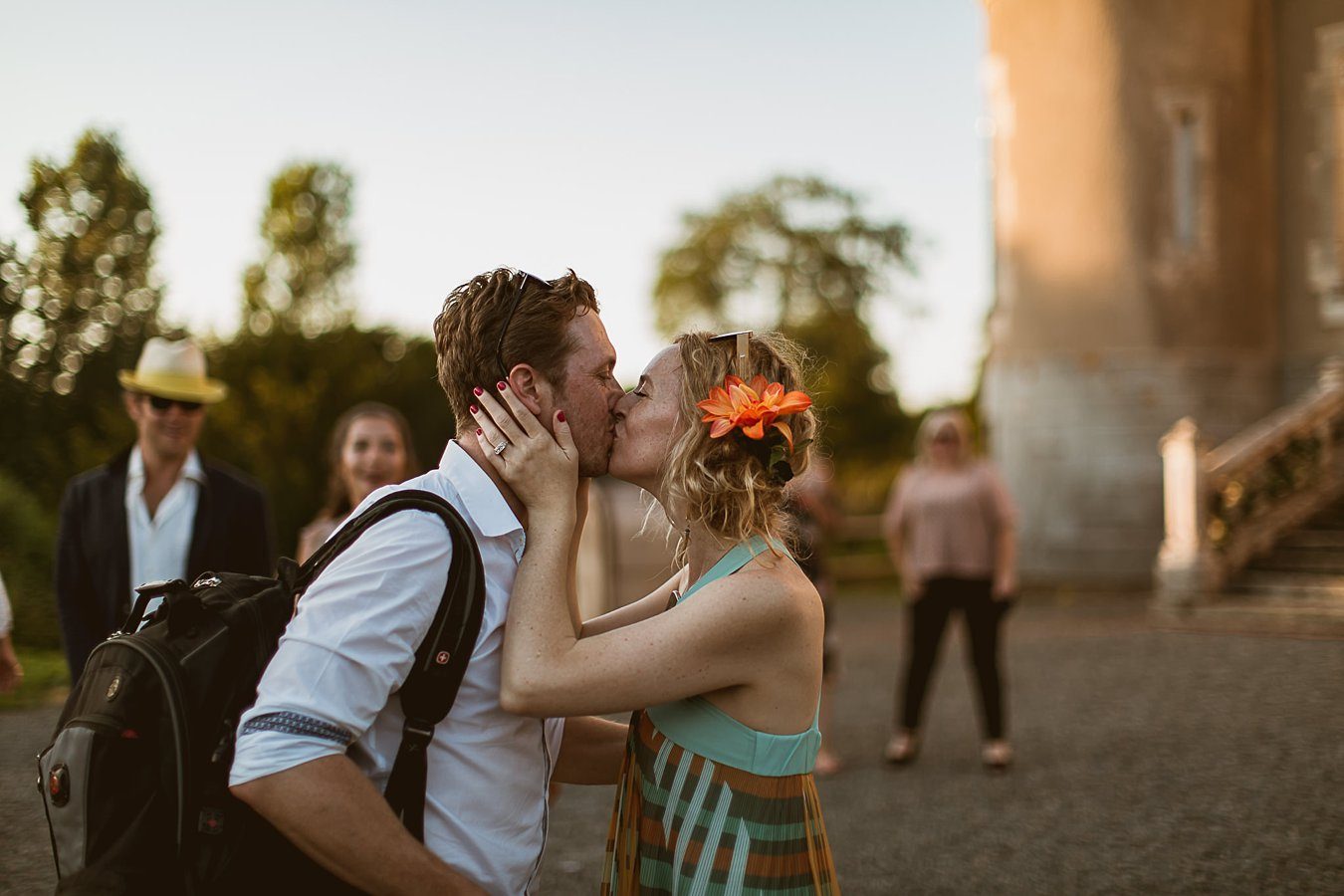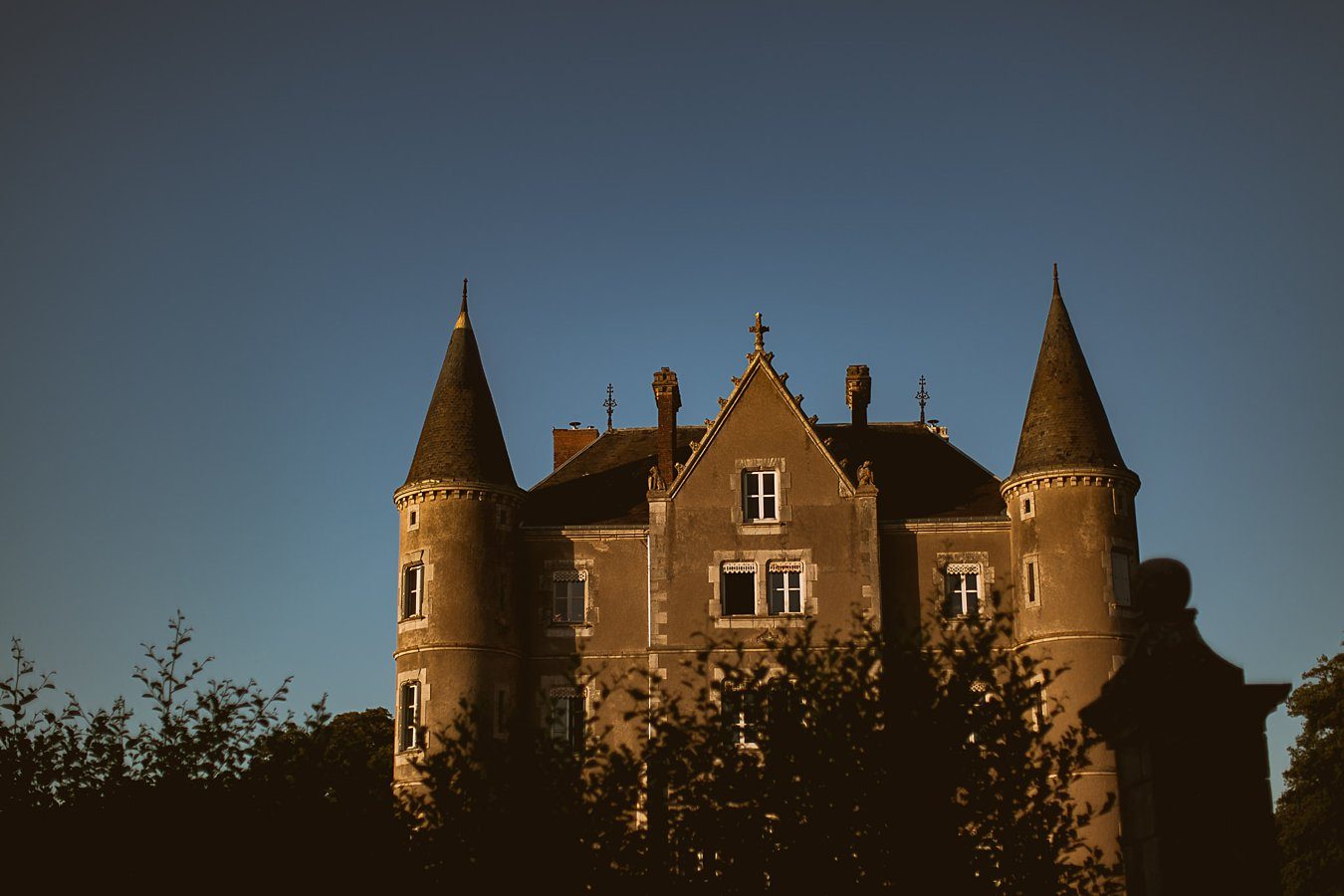 THE FOLLOWING DAY…