MILLBRIDGE COURT WEDDING
Back in the long warm days of summer in 2019, Claire and Peter got married. These two had a relaxed day with plenty of space to enjoy time with their guests. After their stunning outdoor ceremony in the sun we headed down to the local woods for some portraits. Claire + Peter are one of those couples where you can just see their love – it's electric and infectious.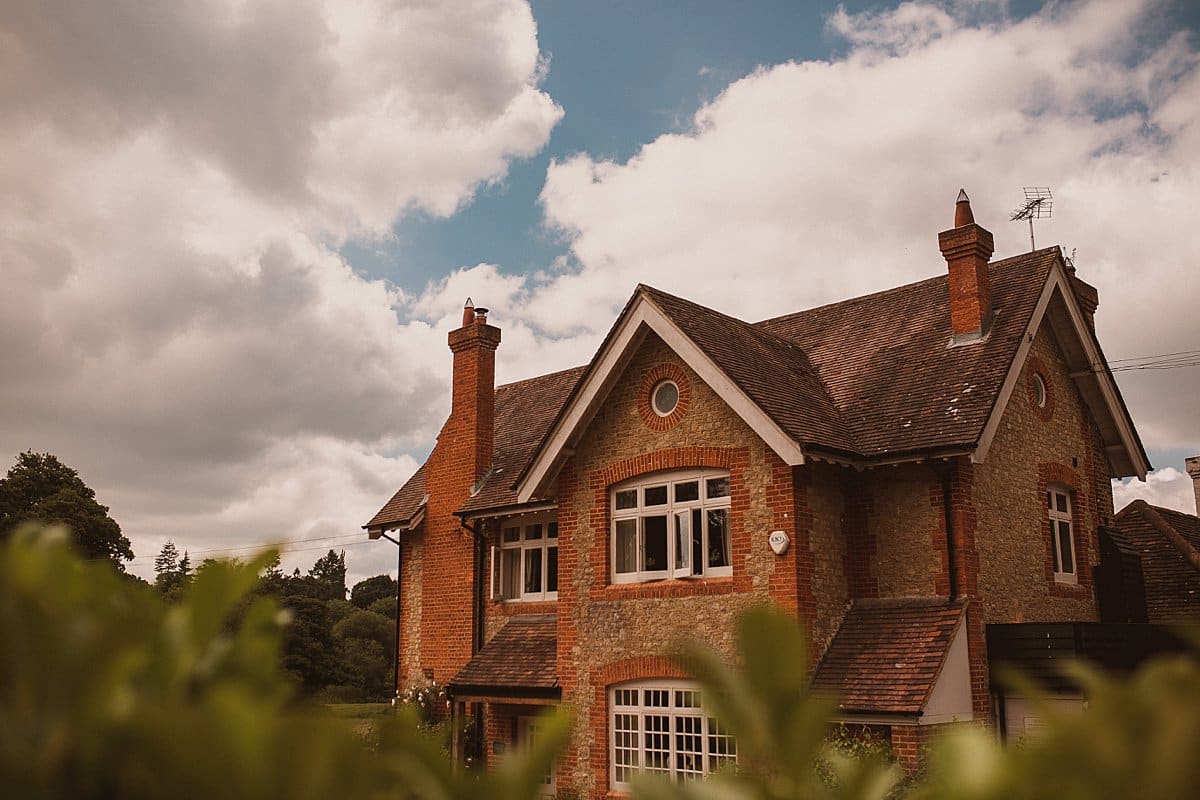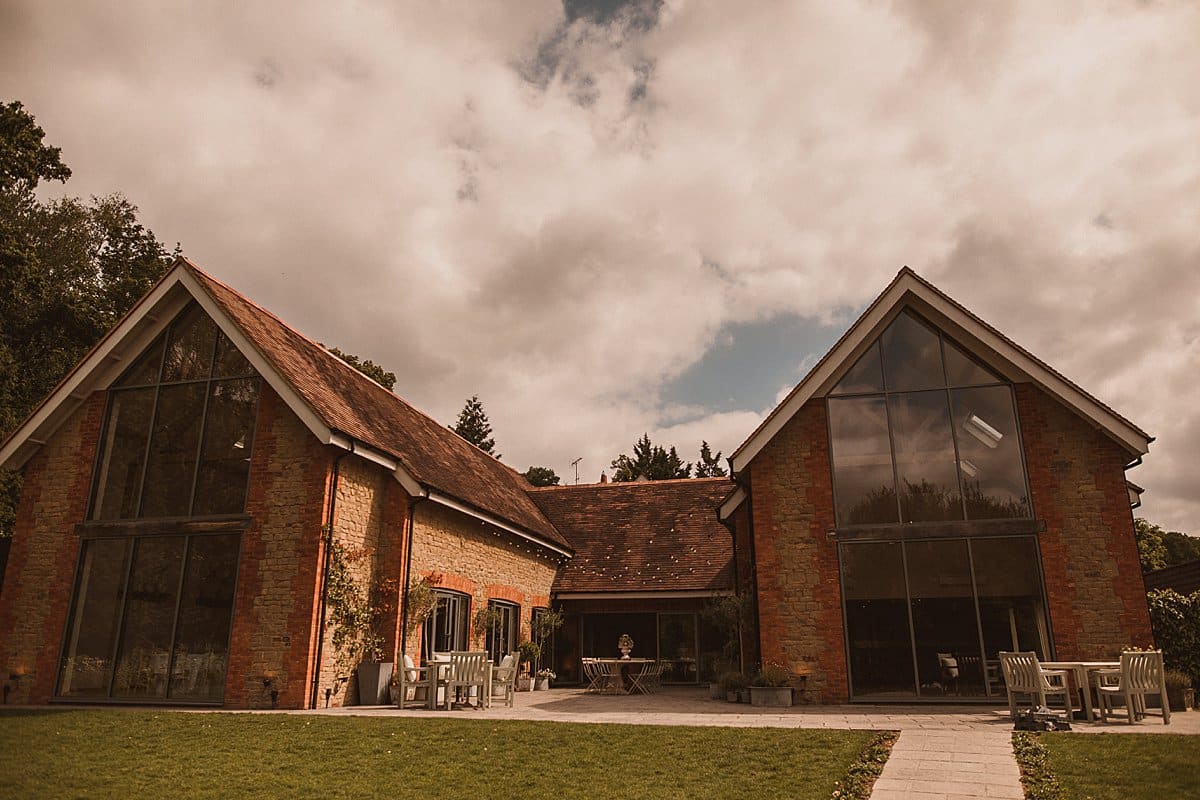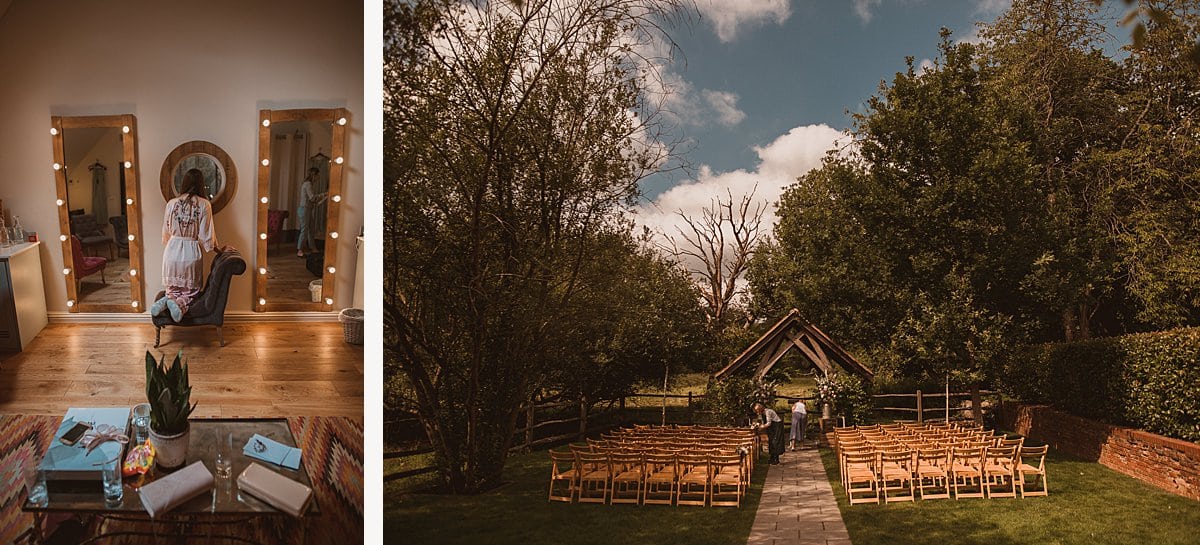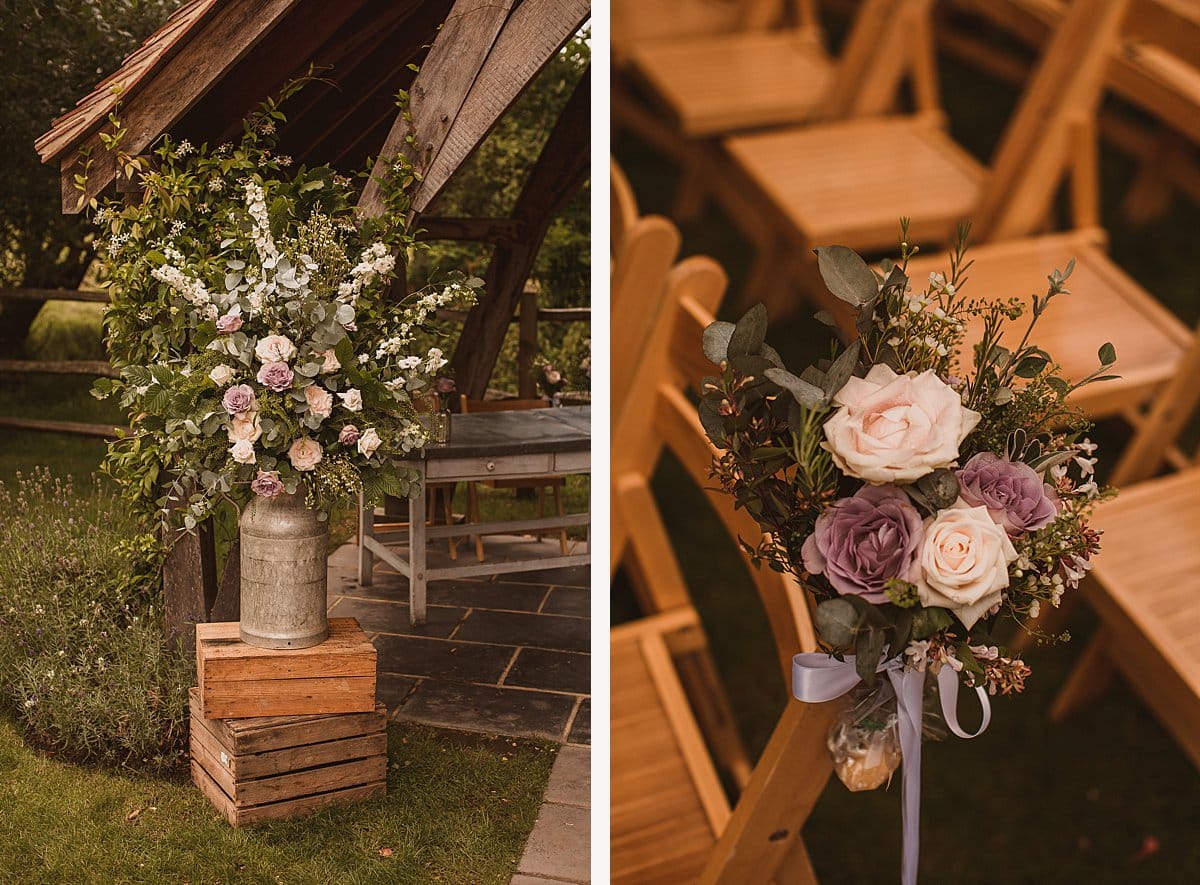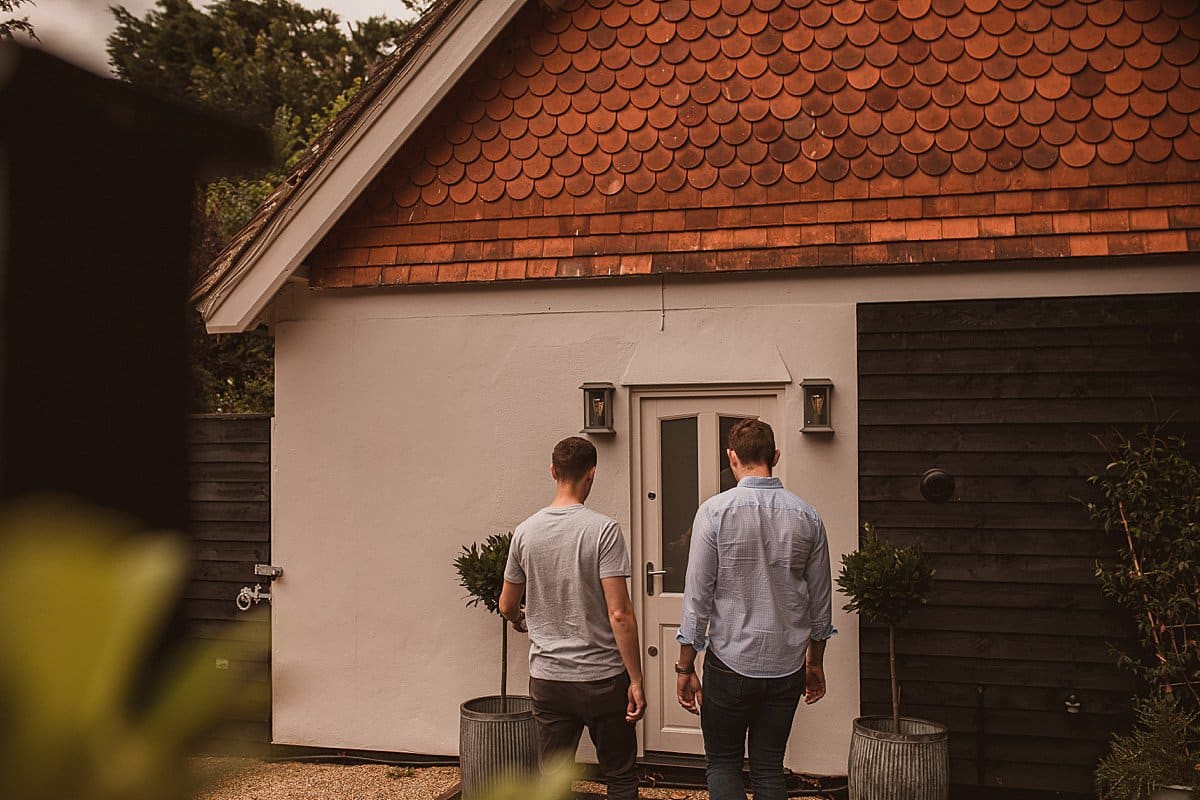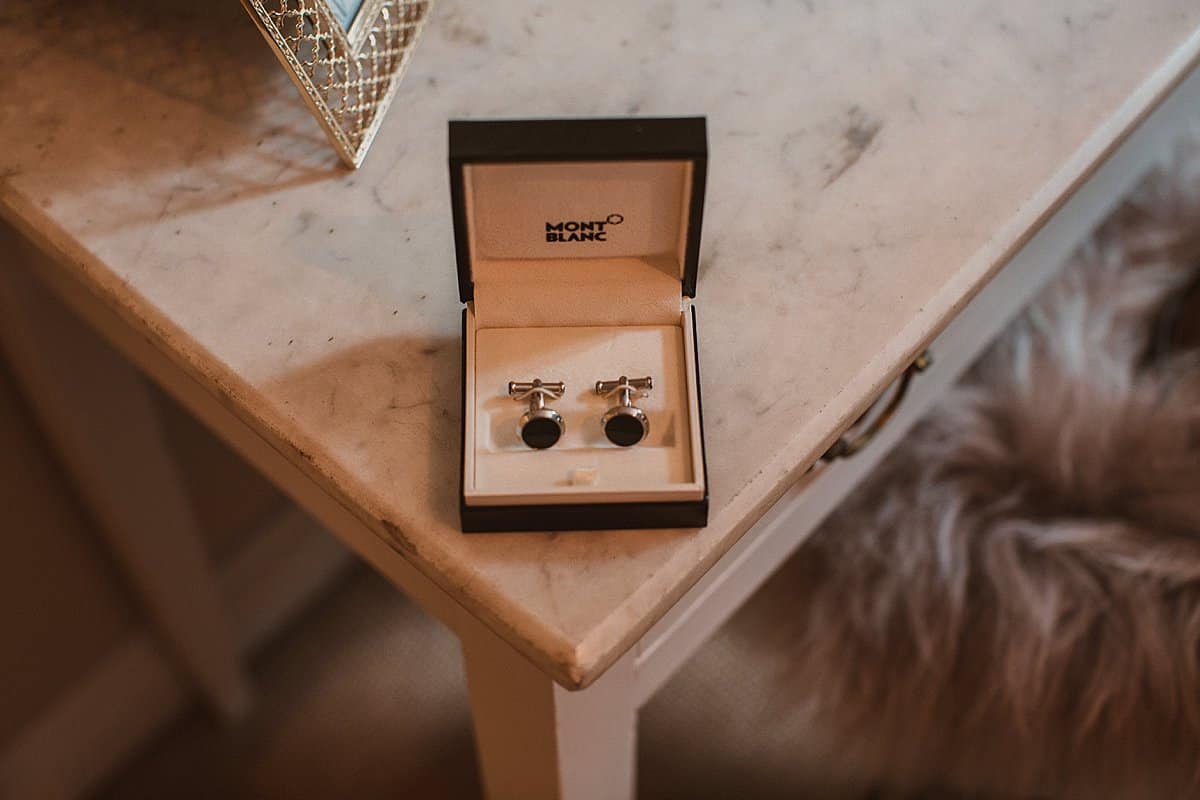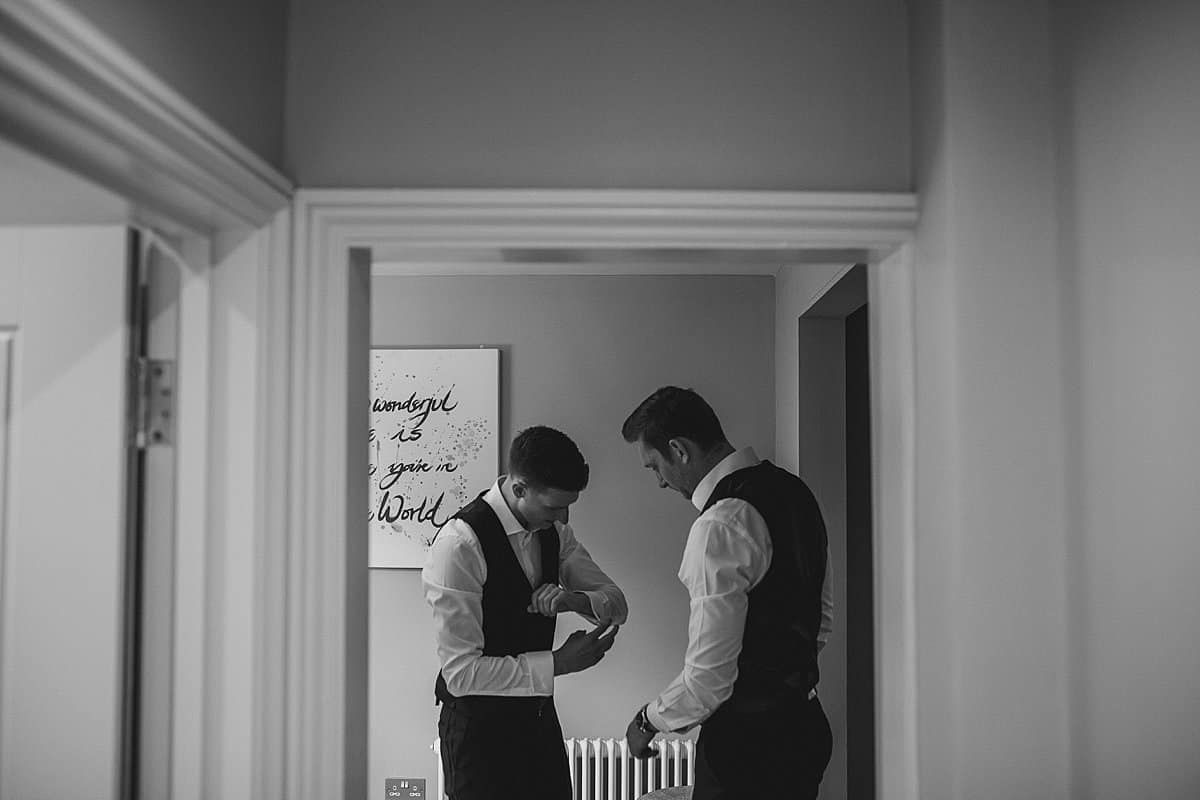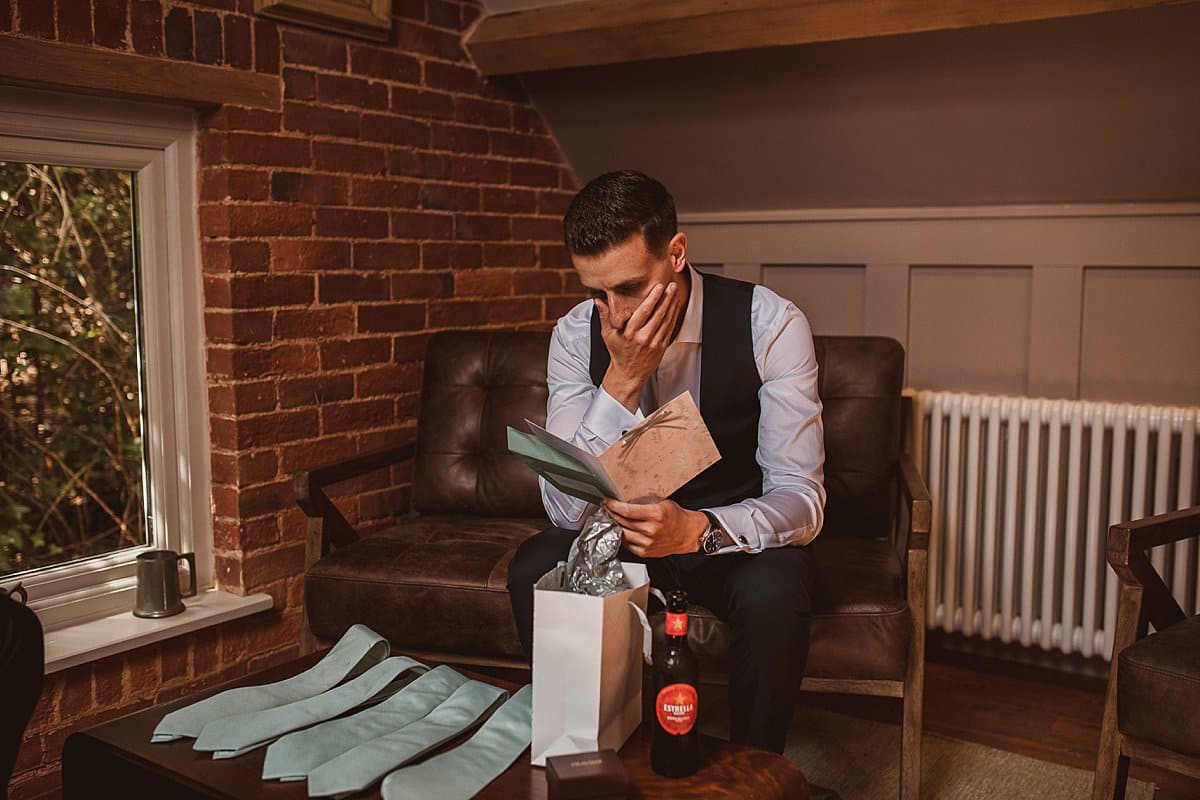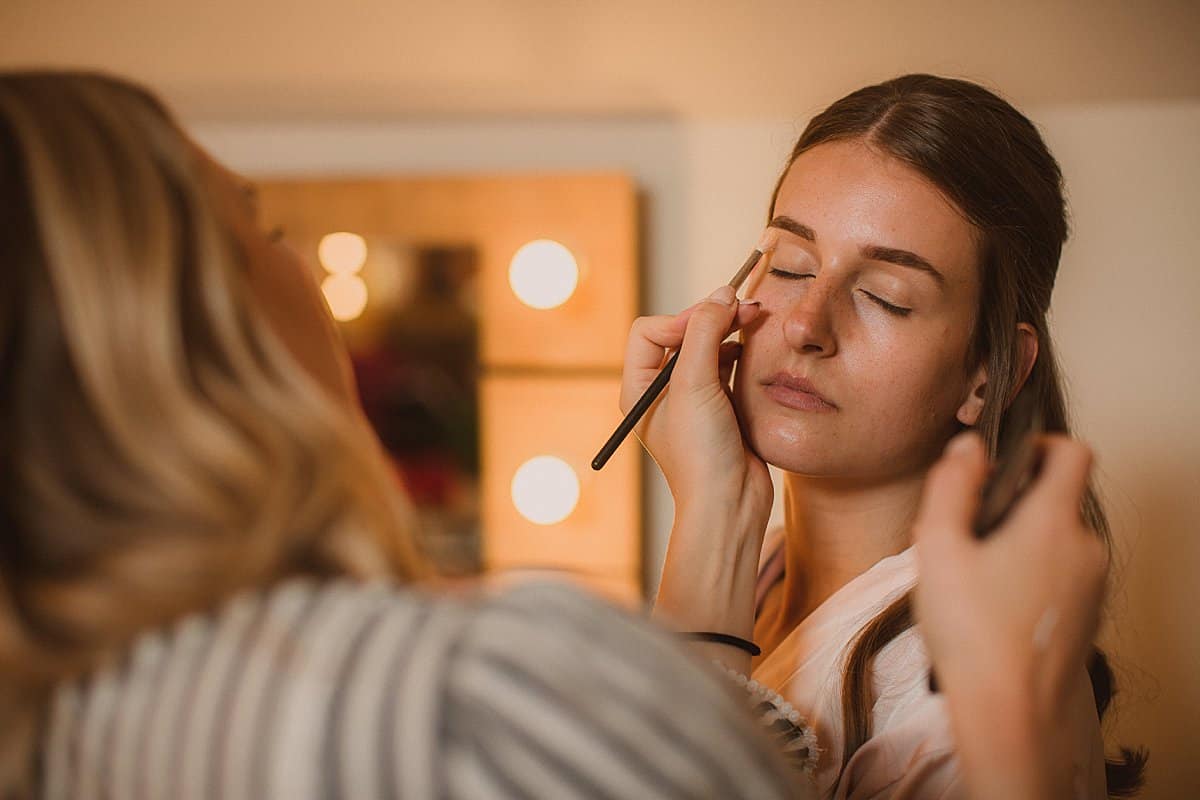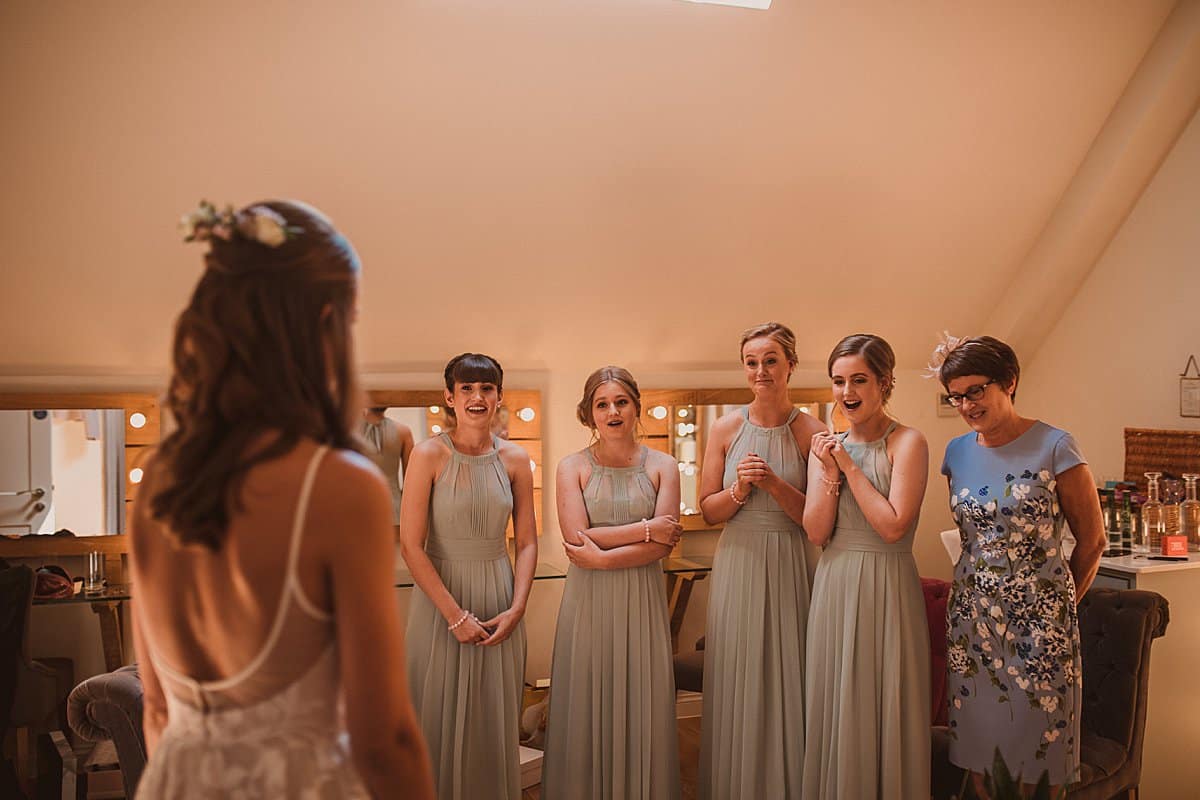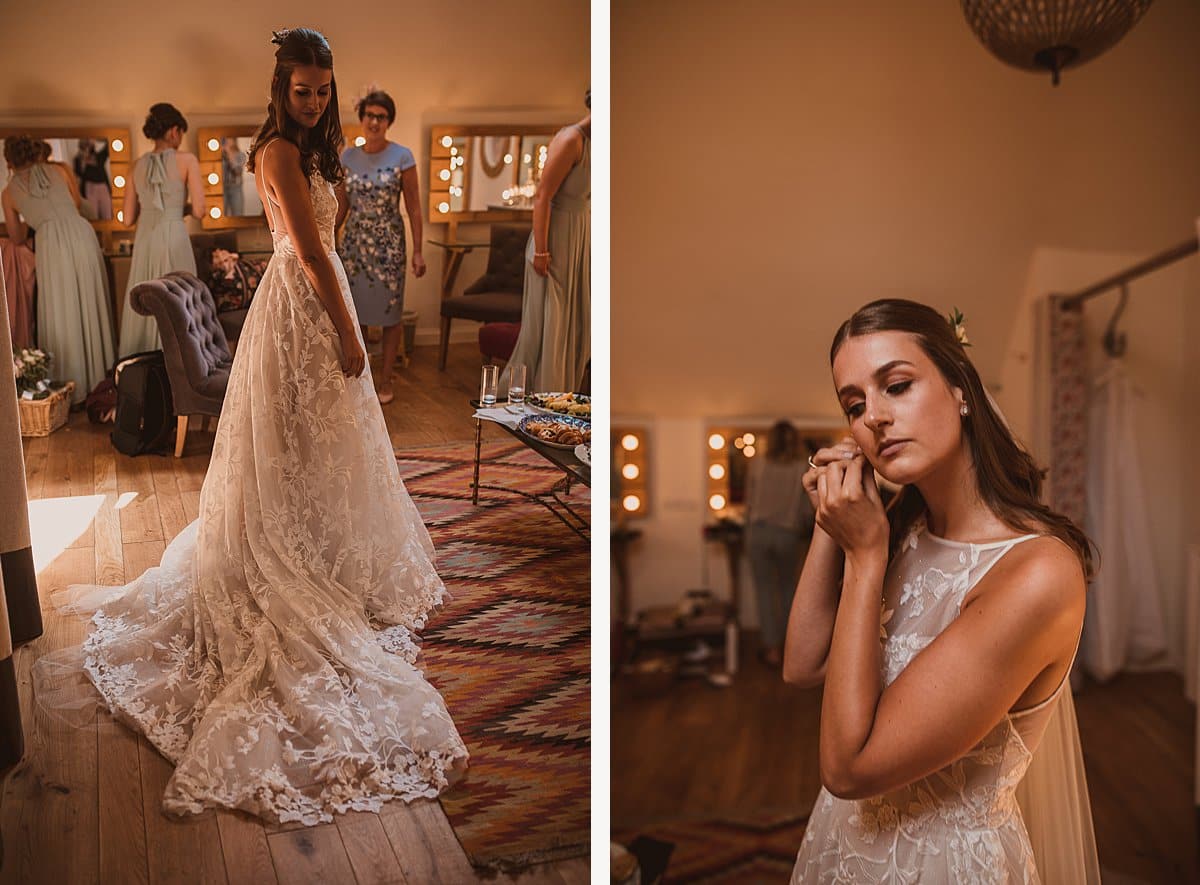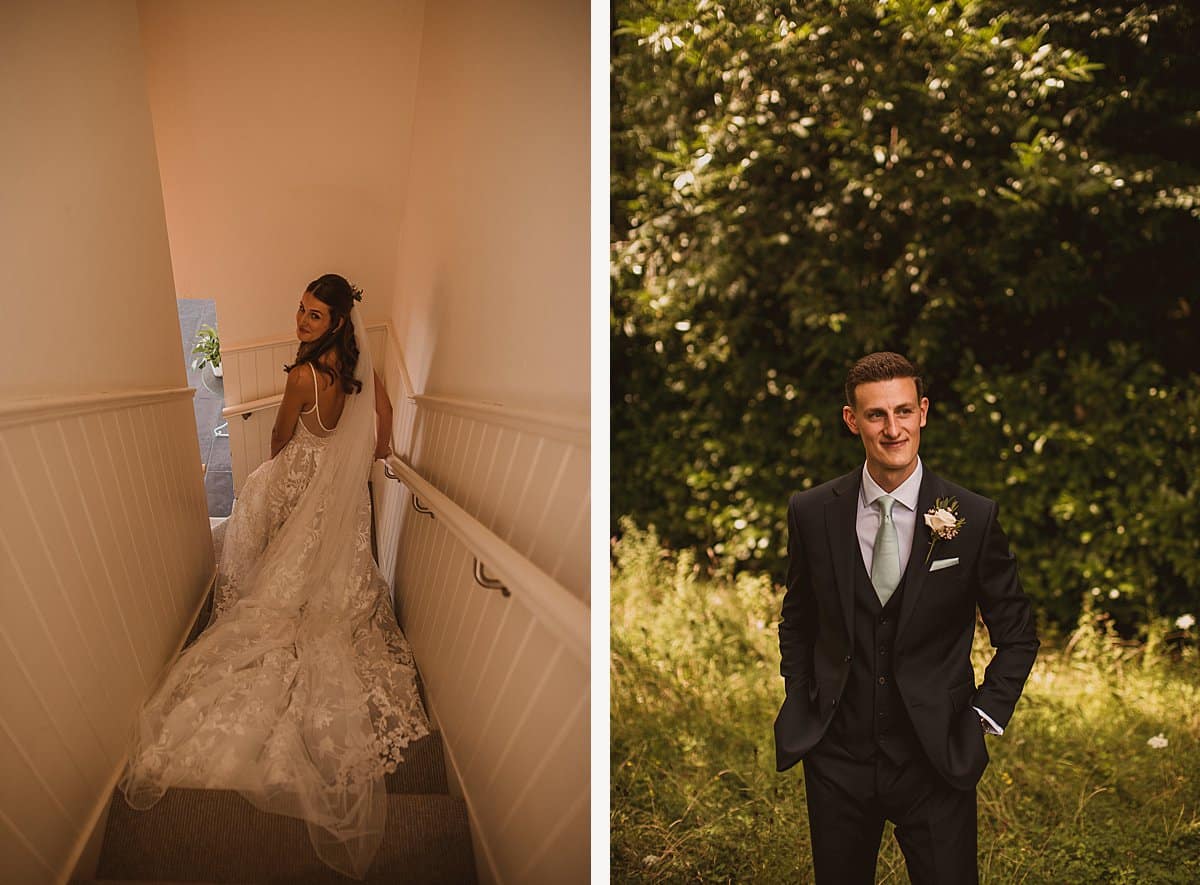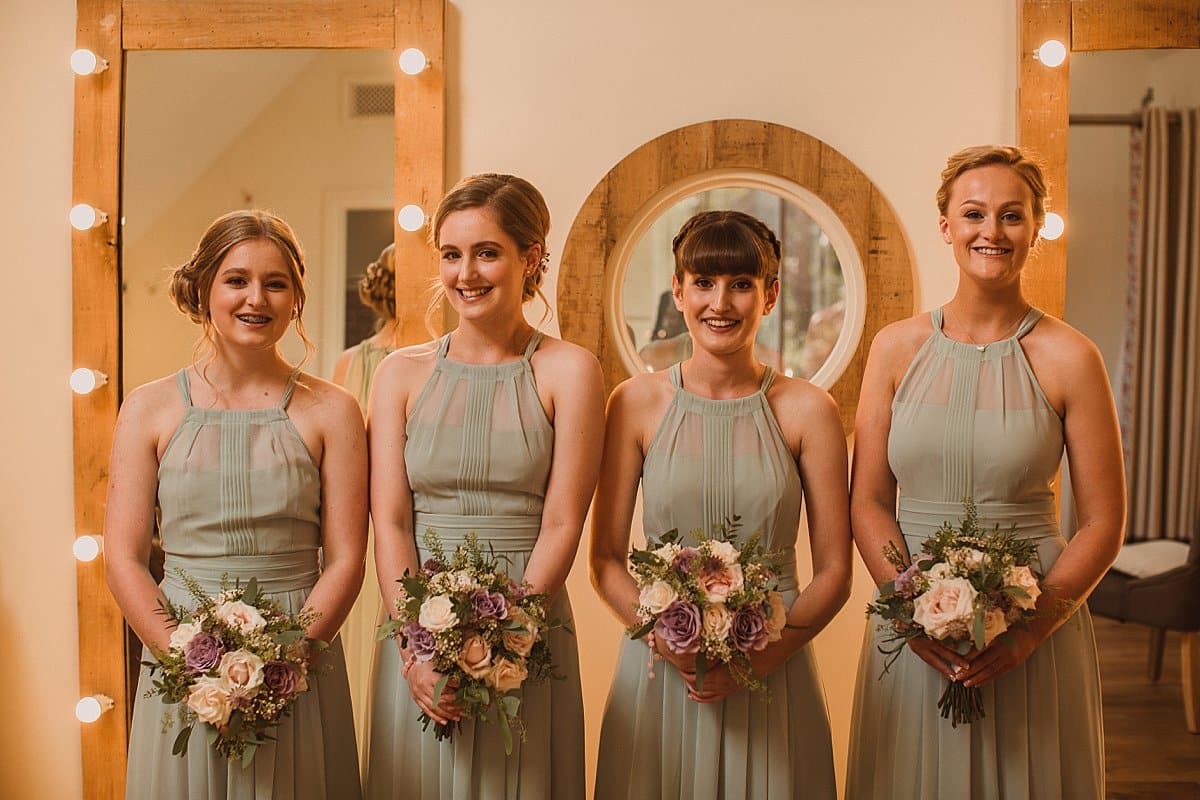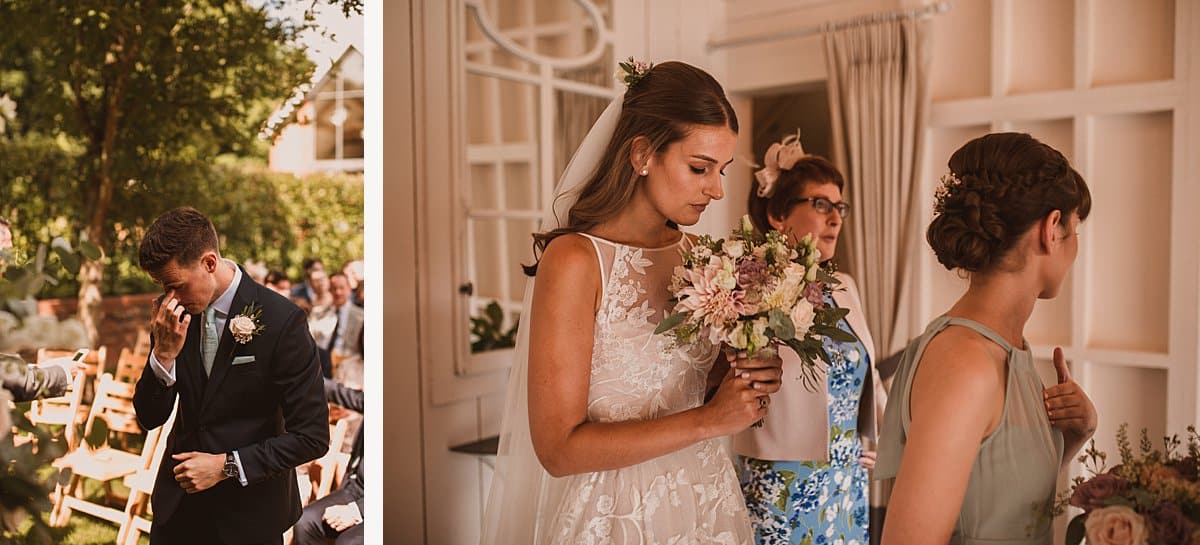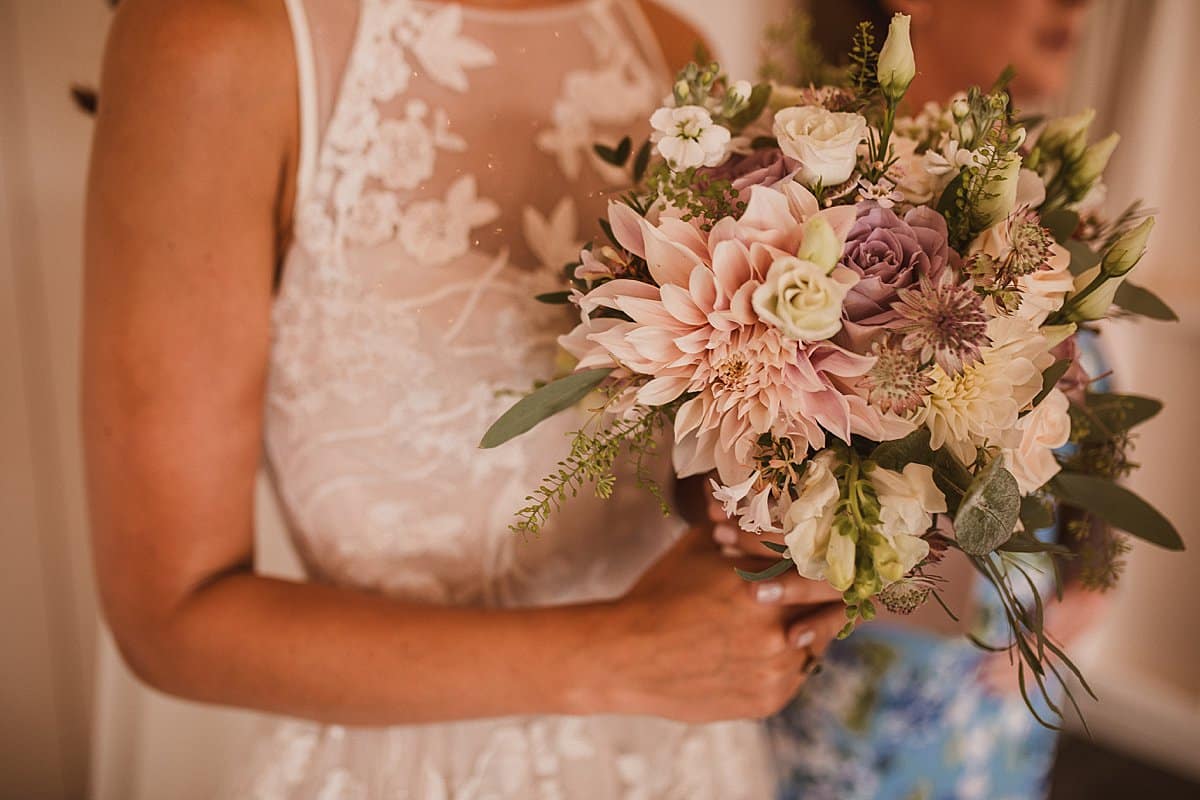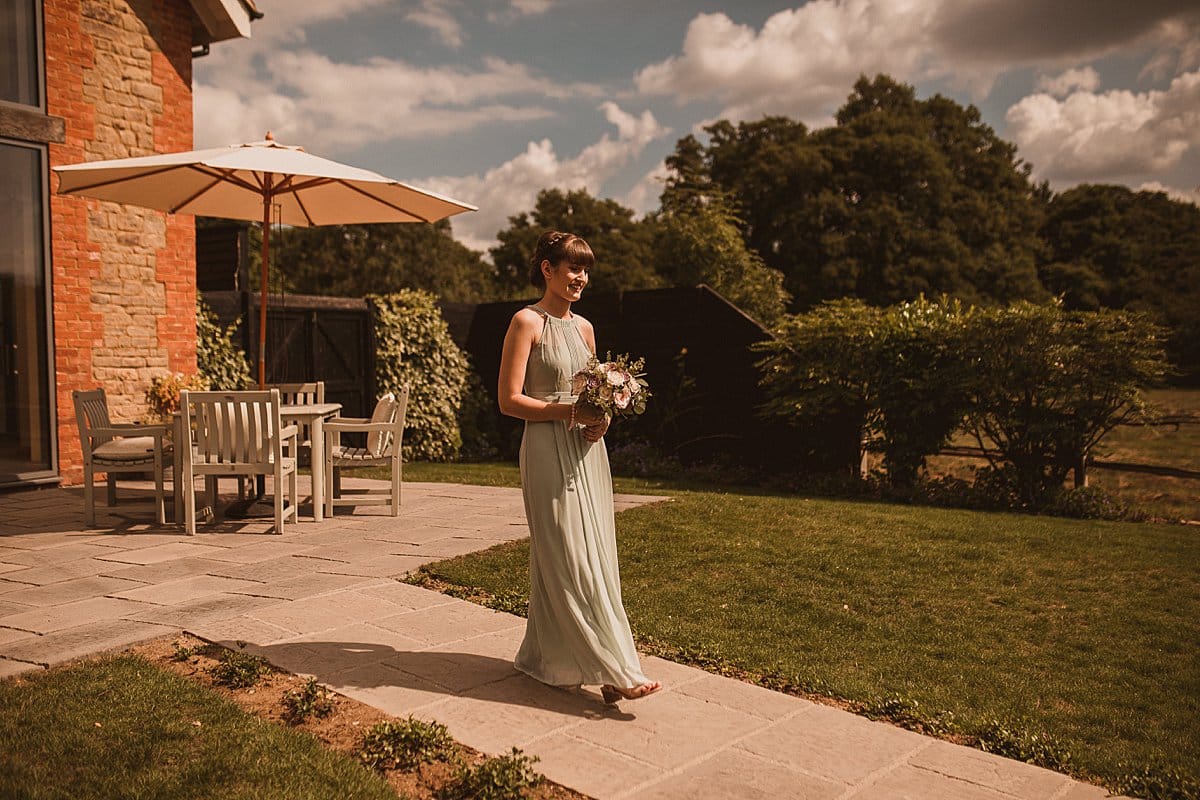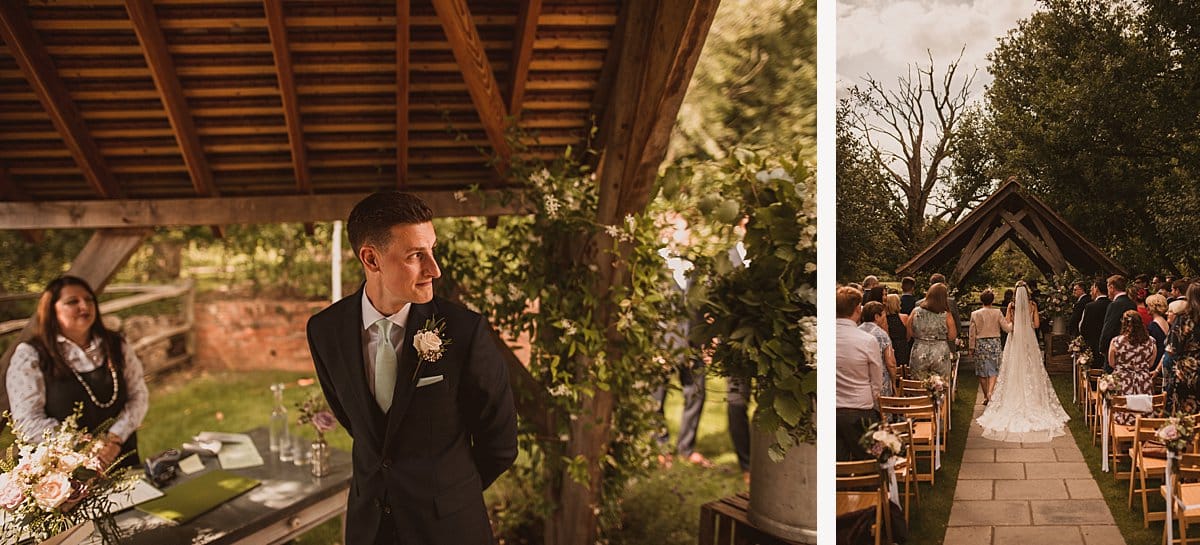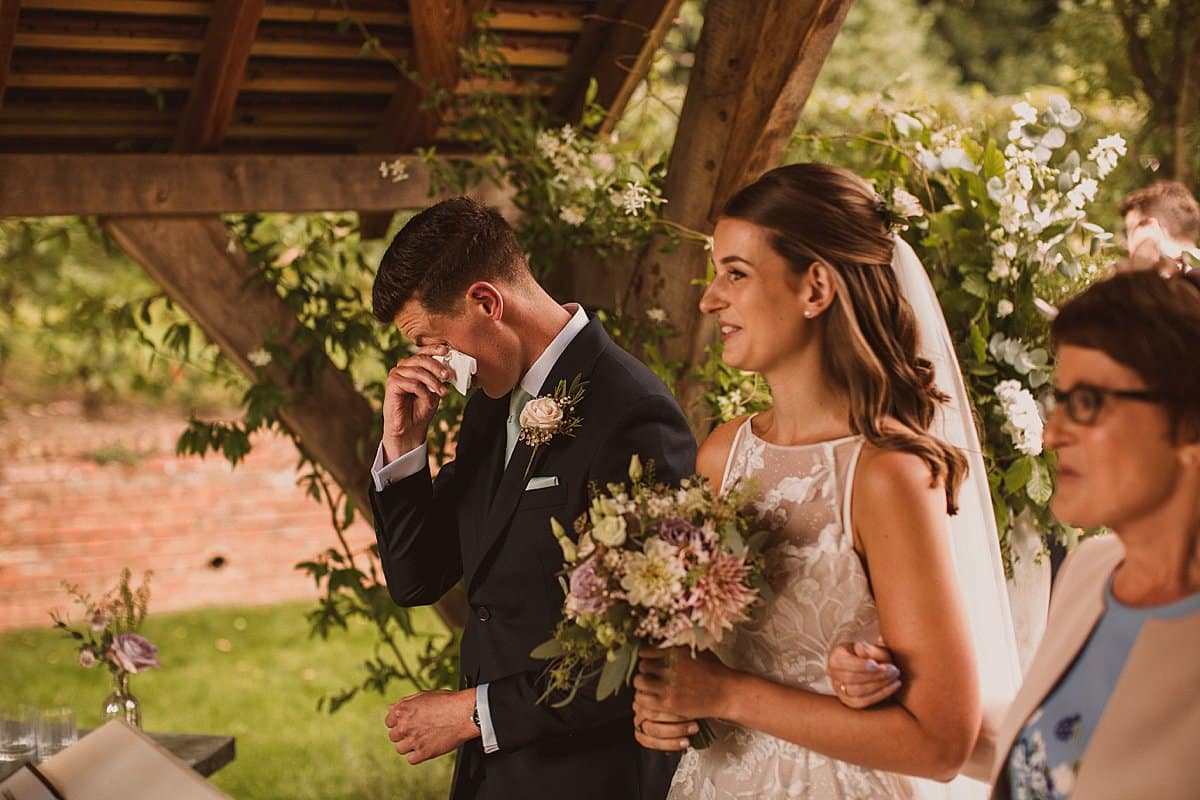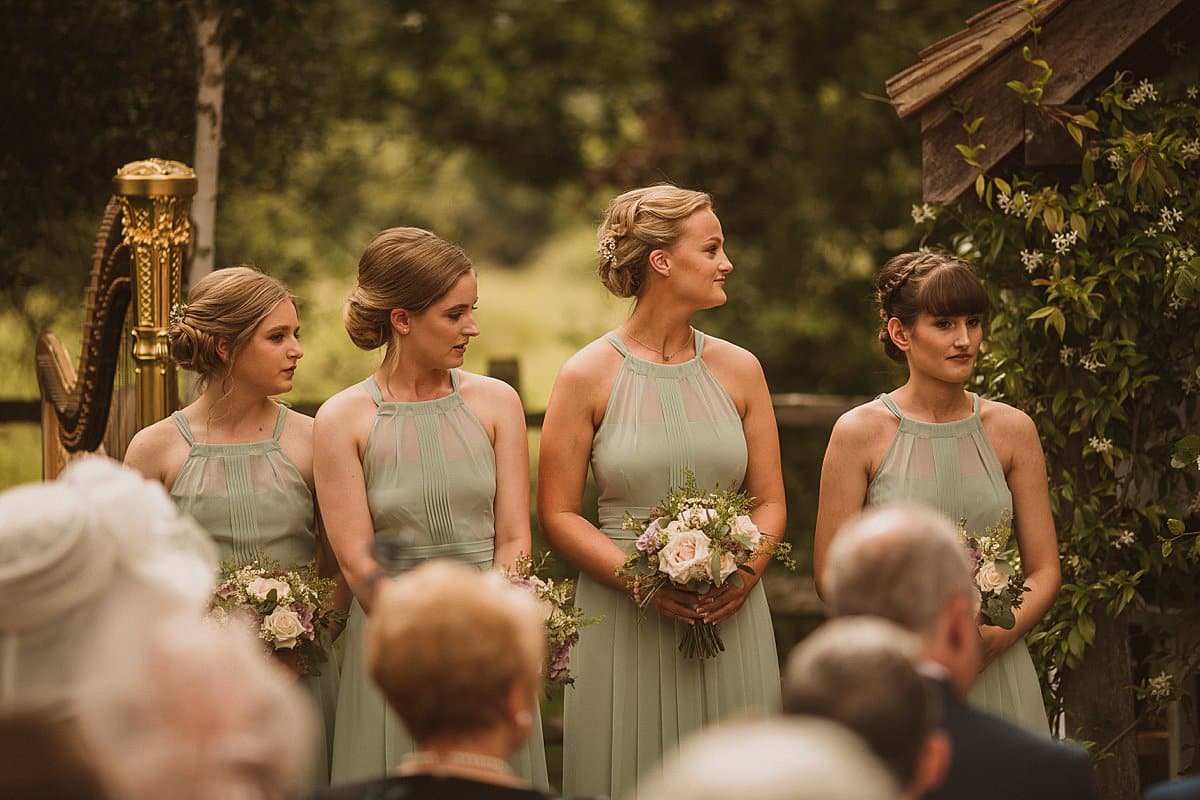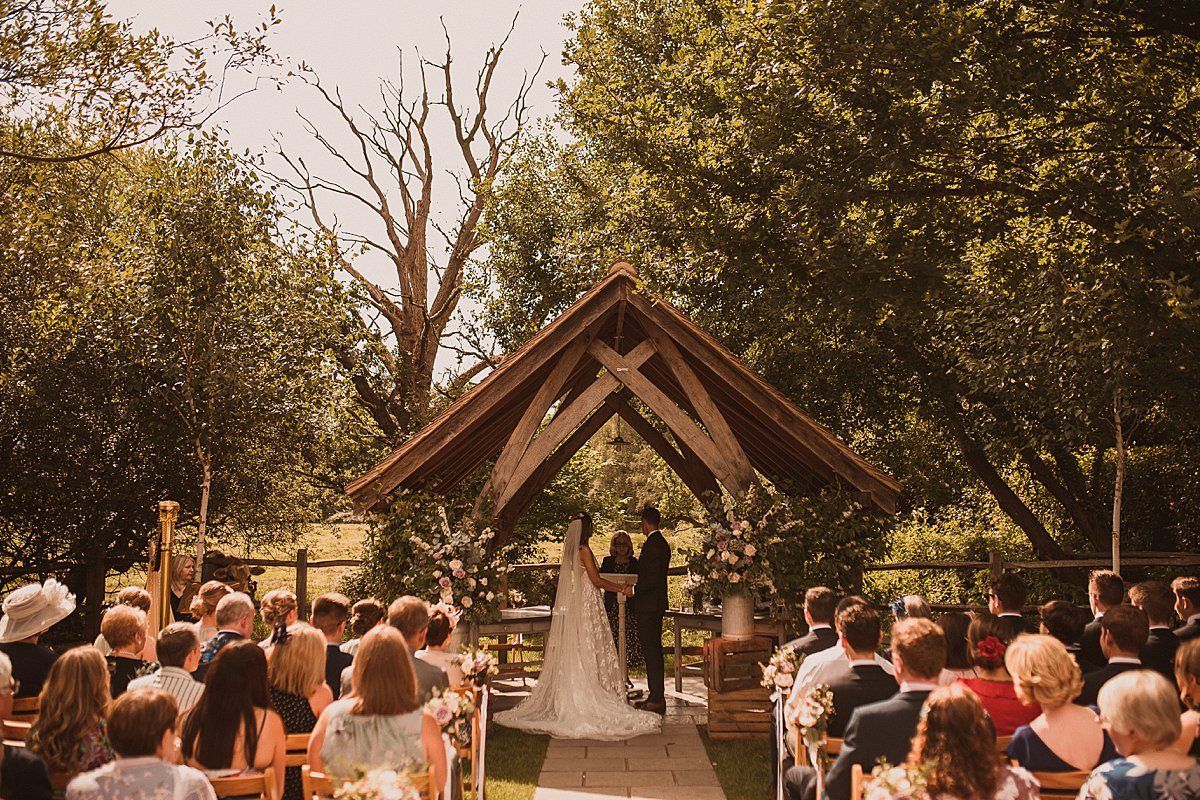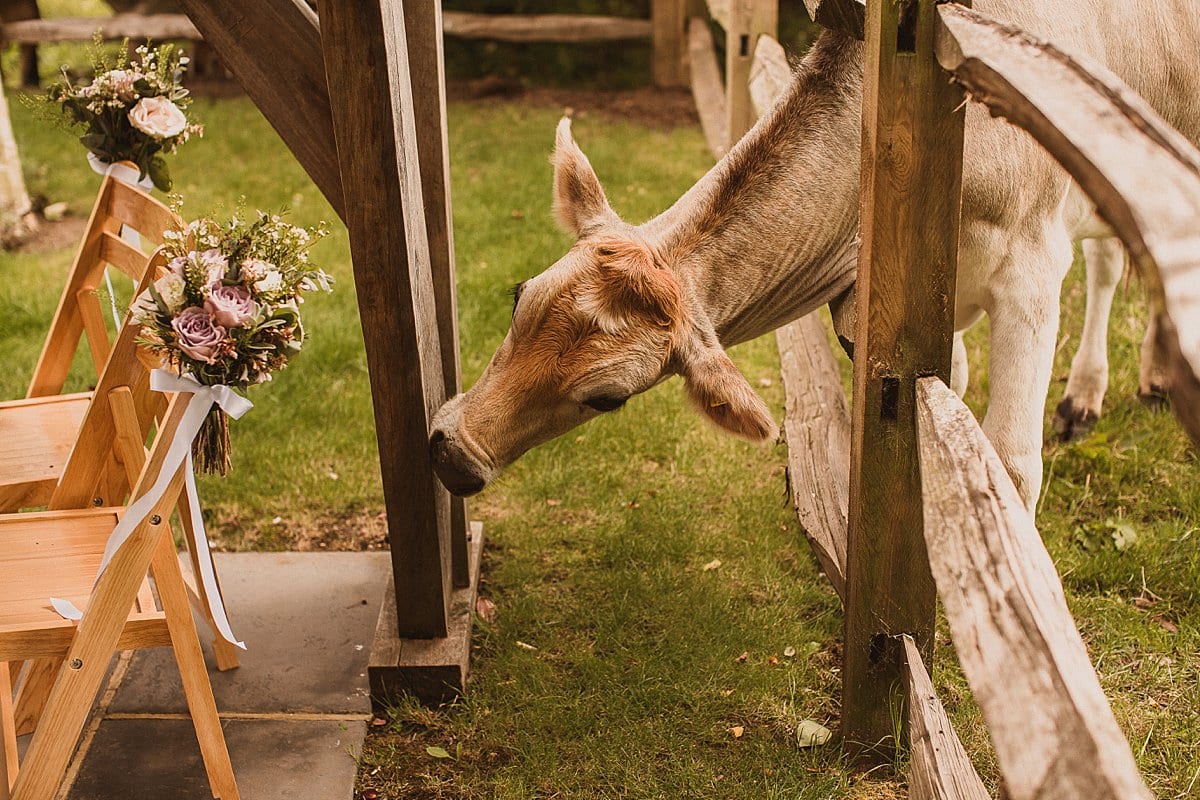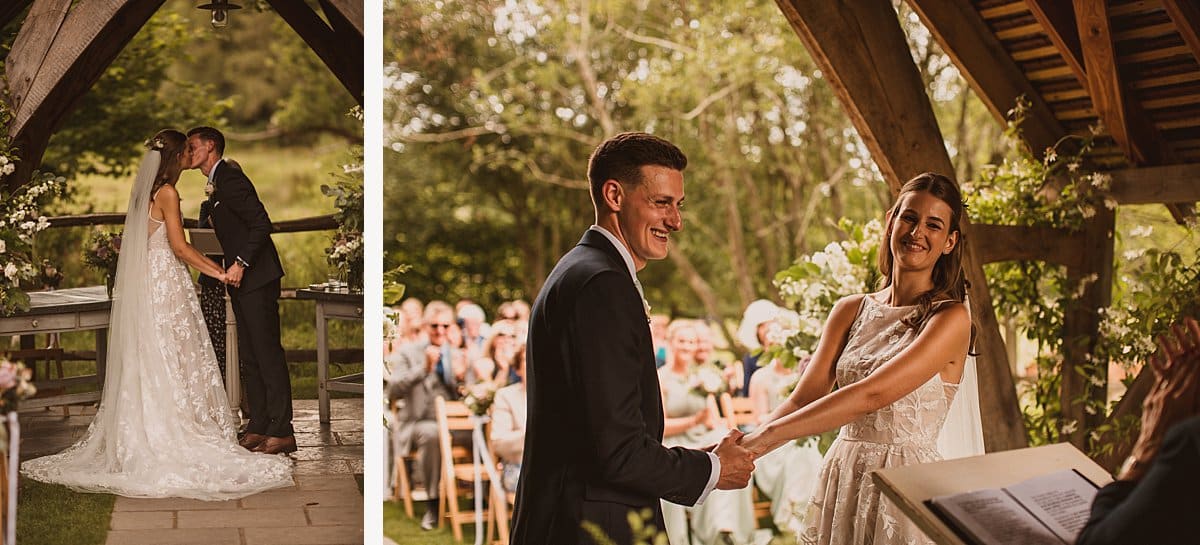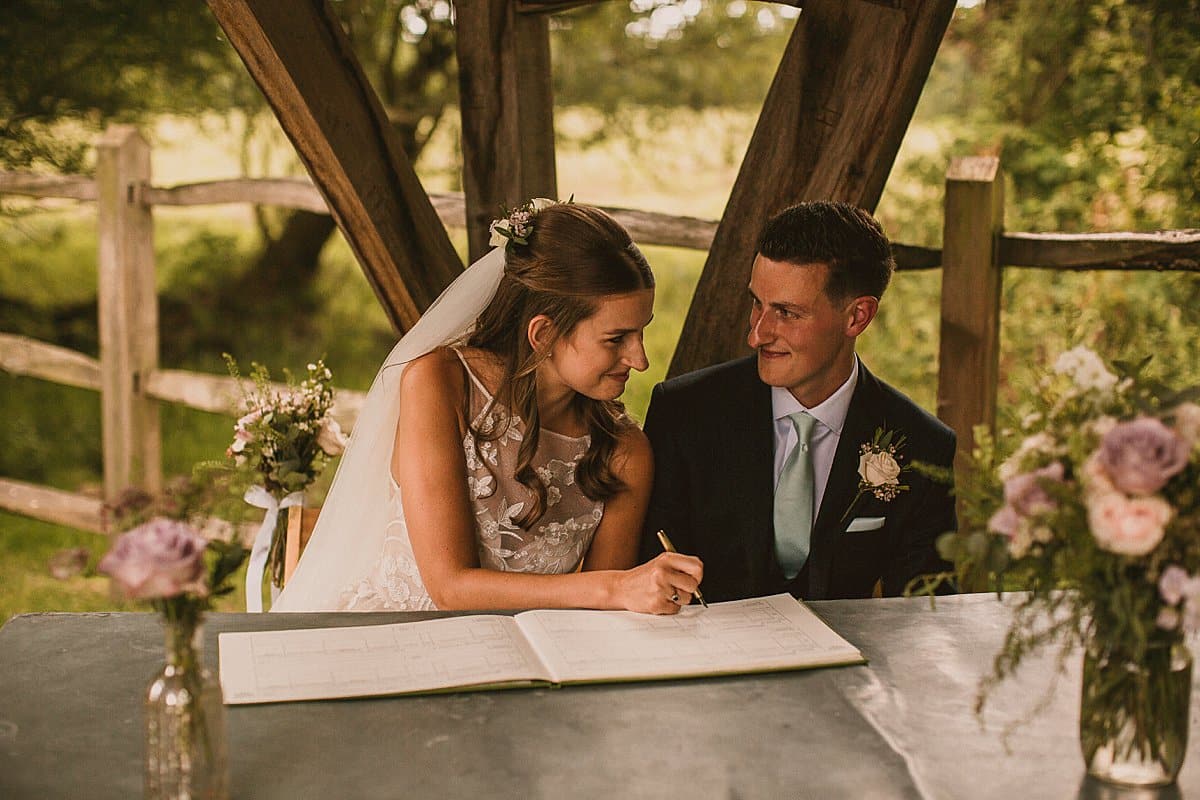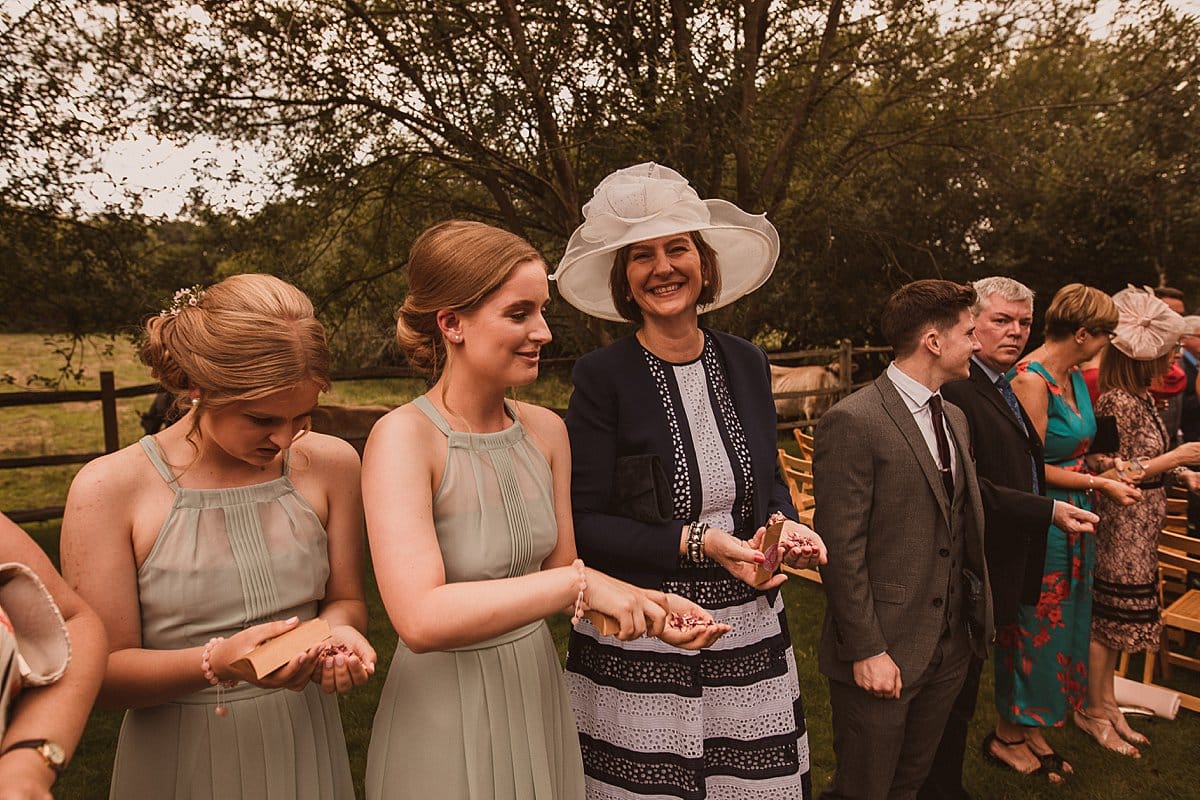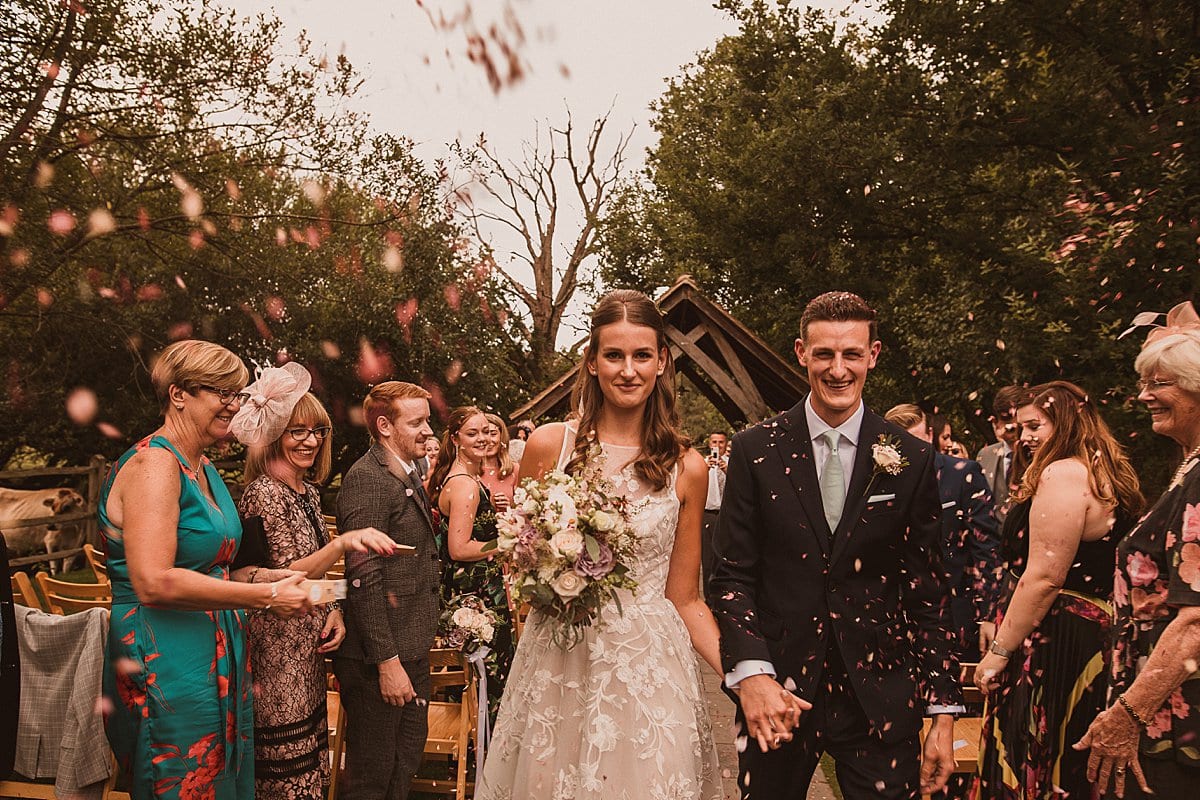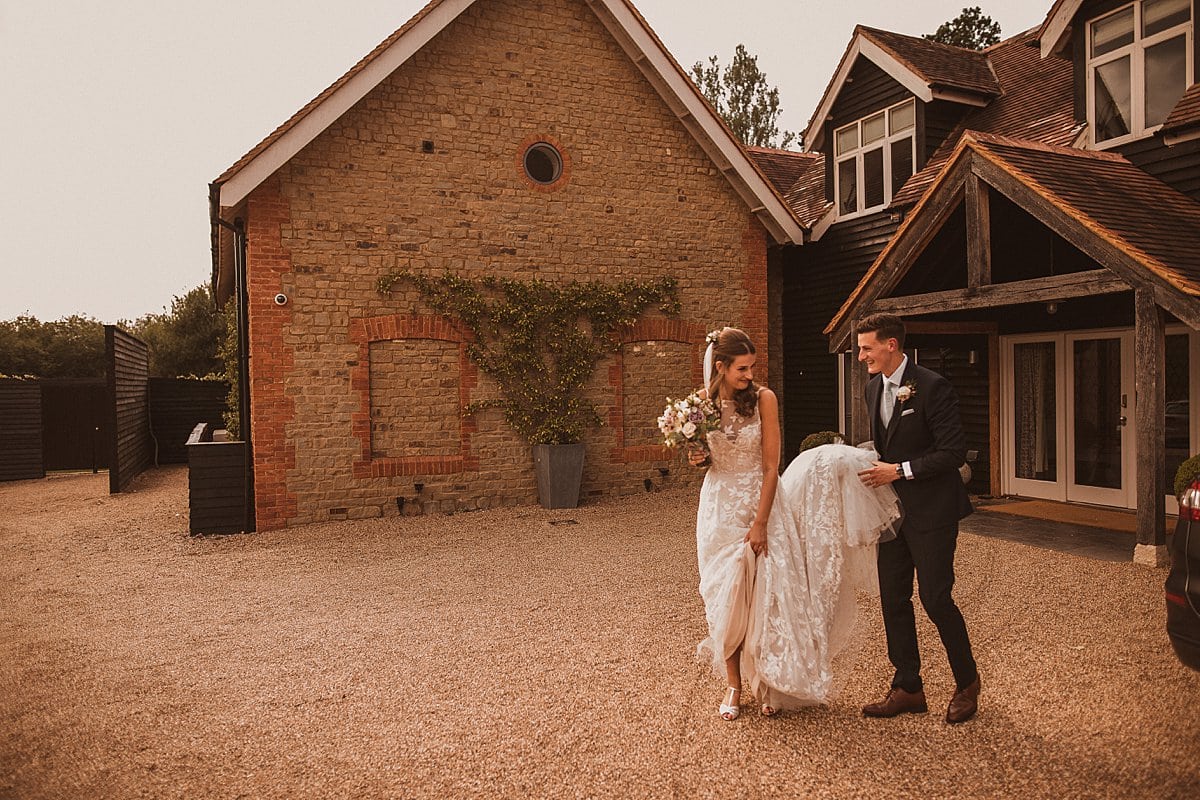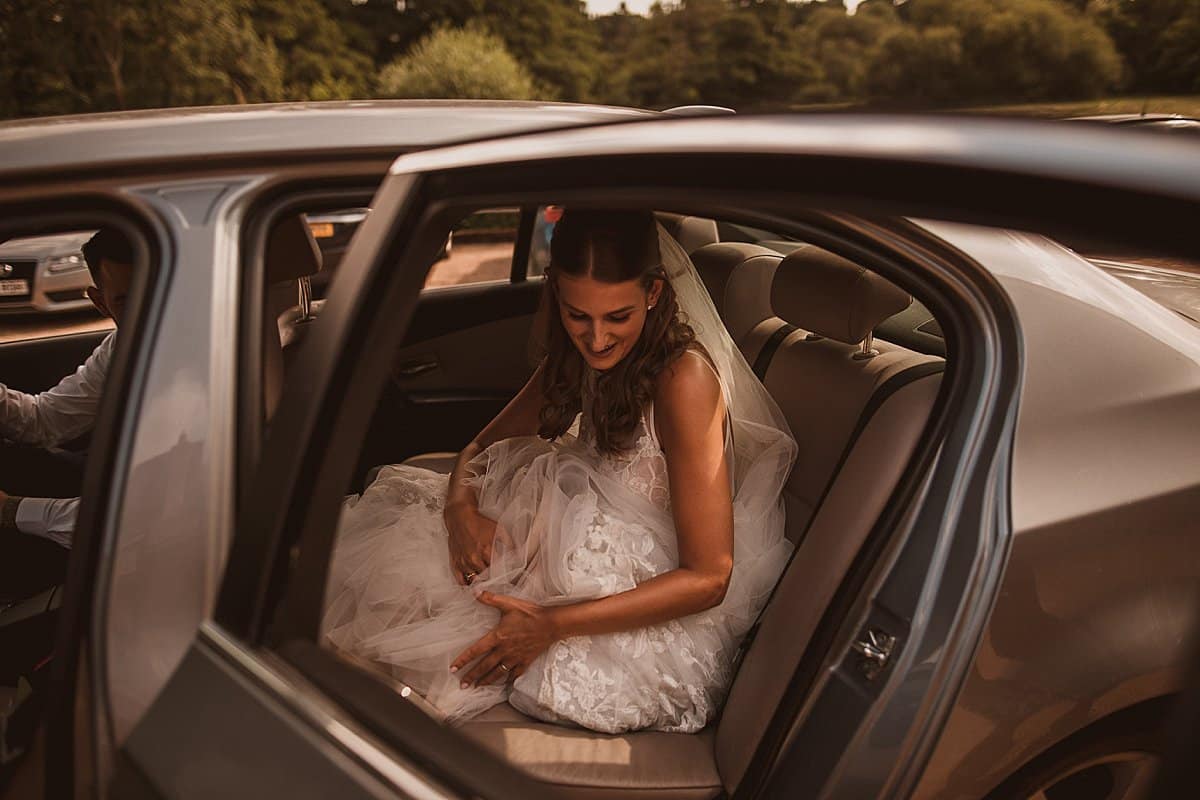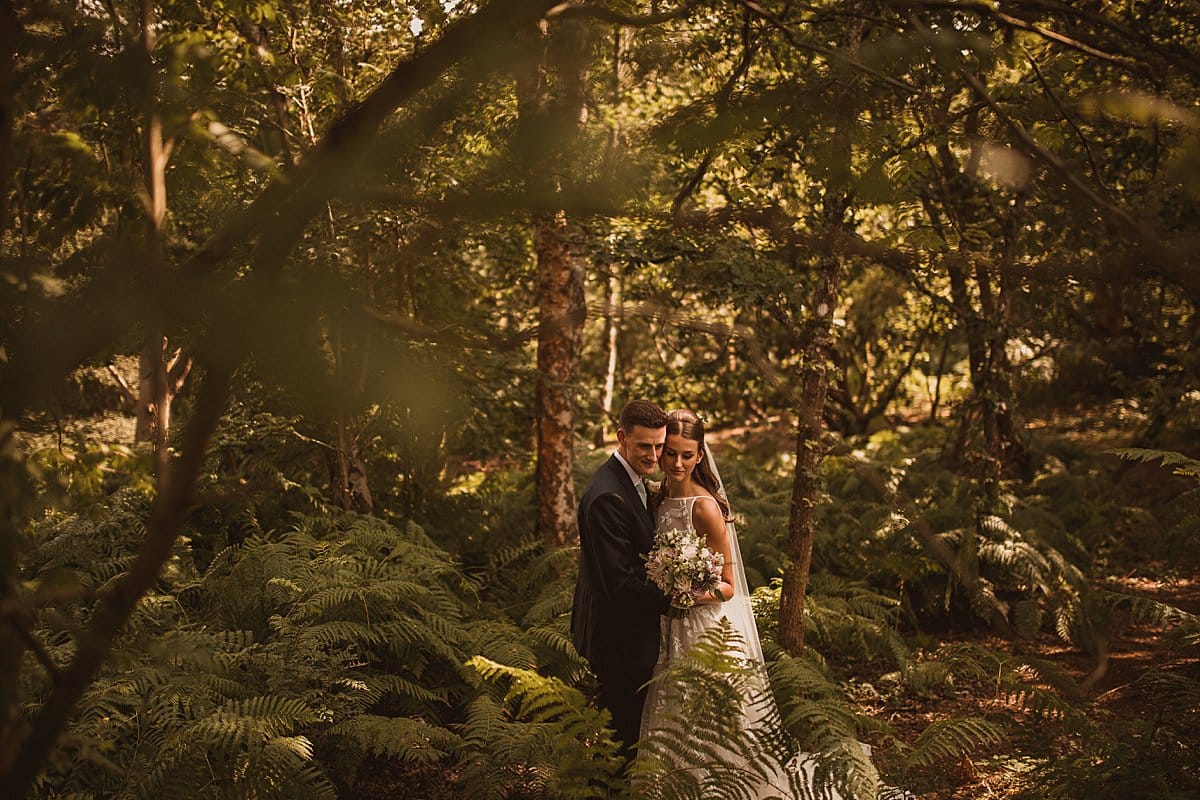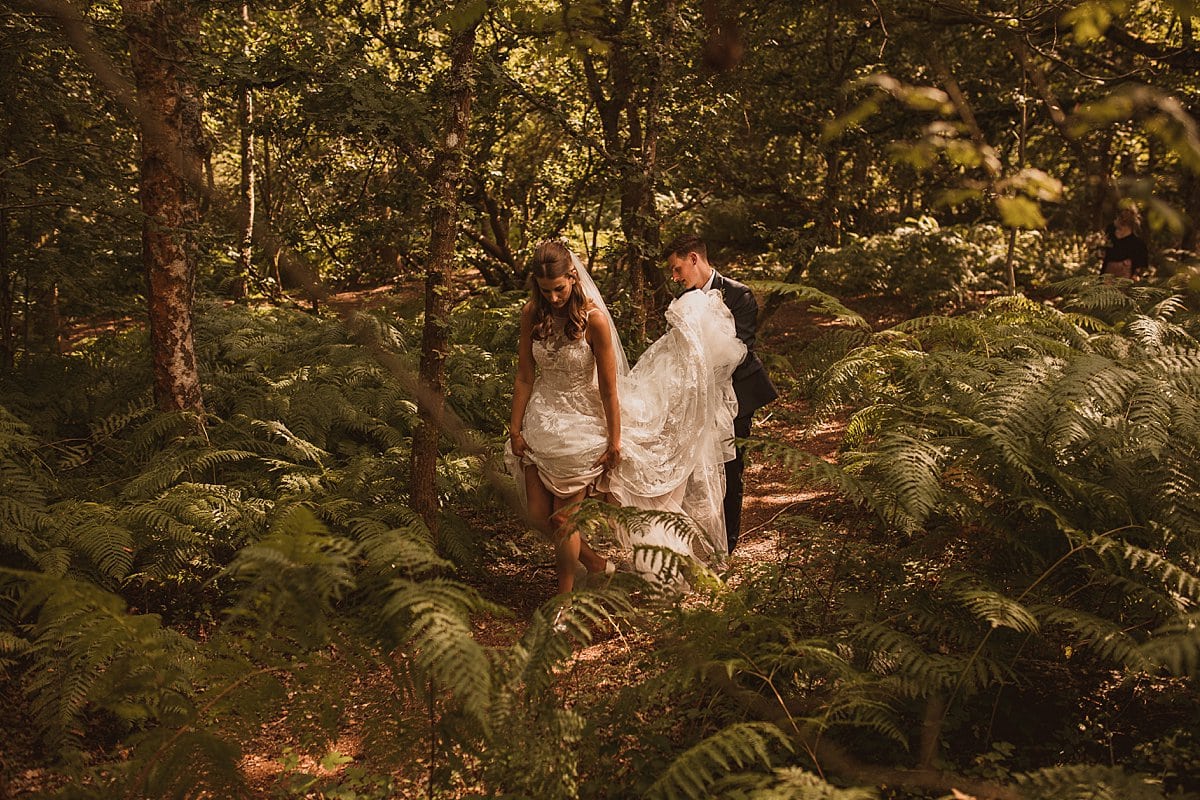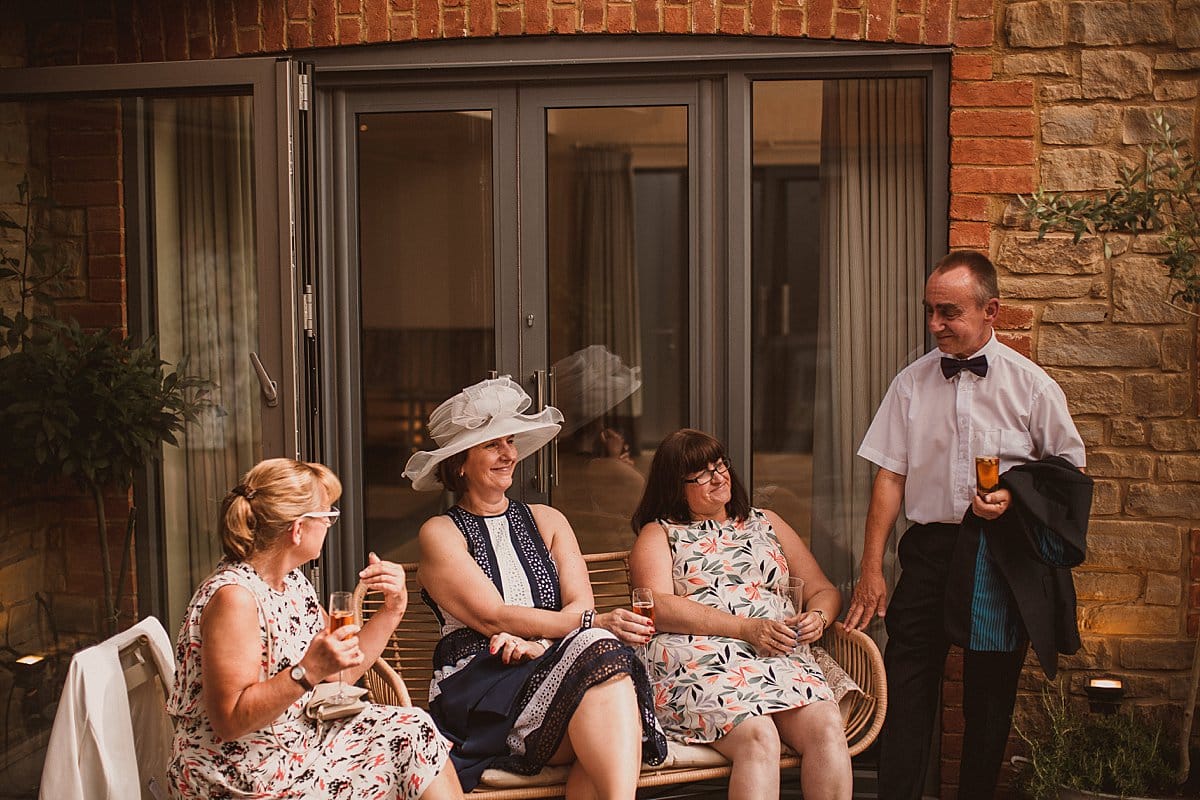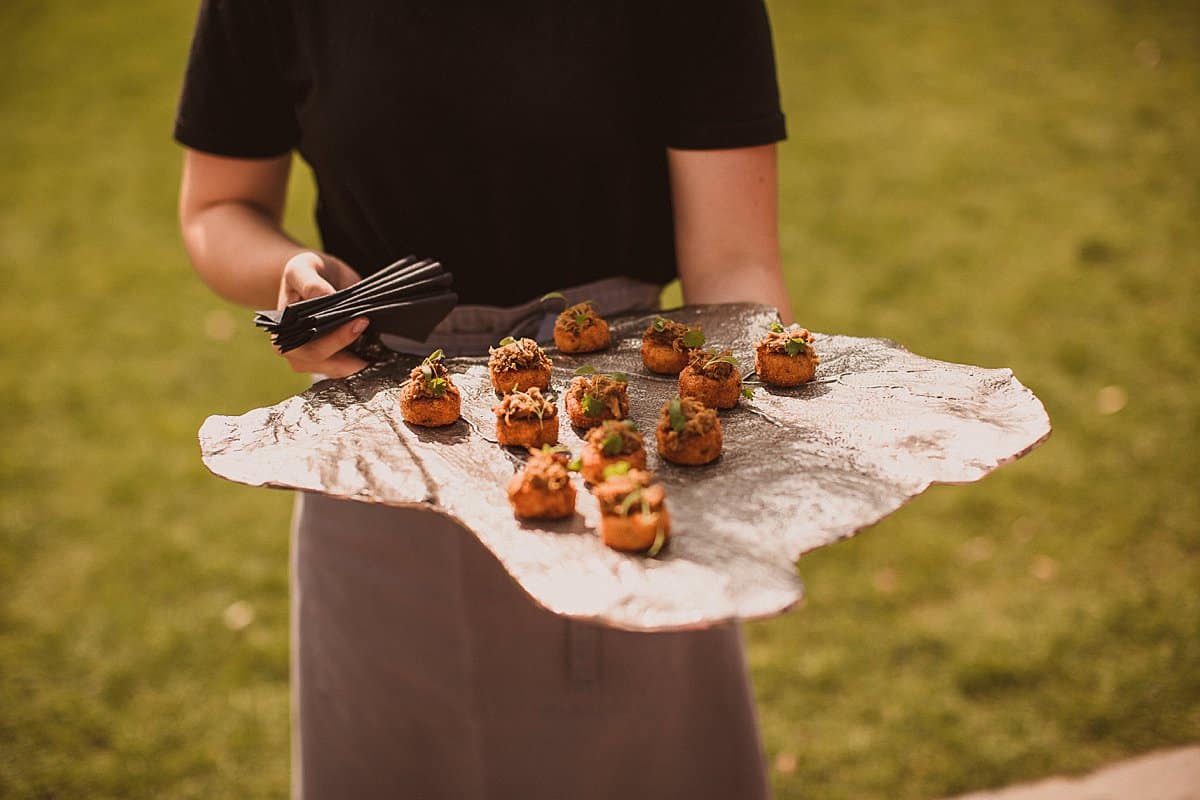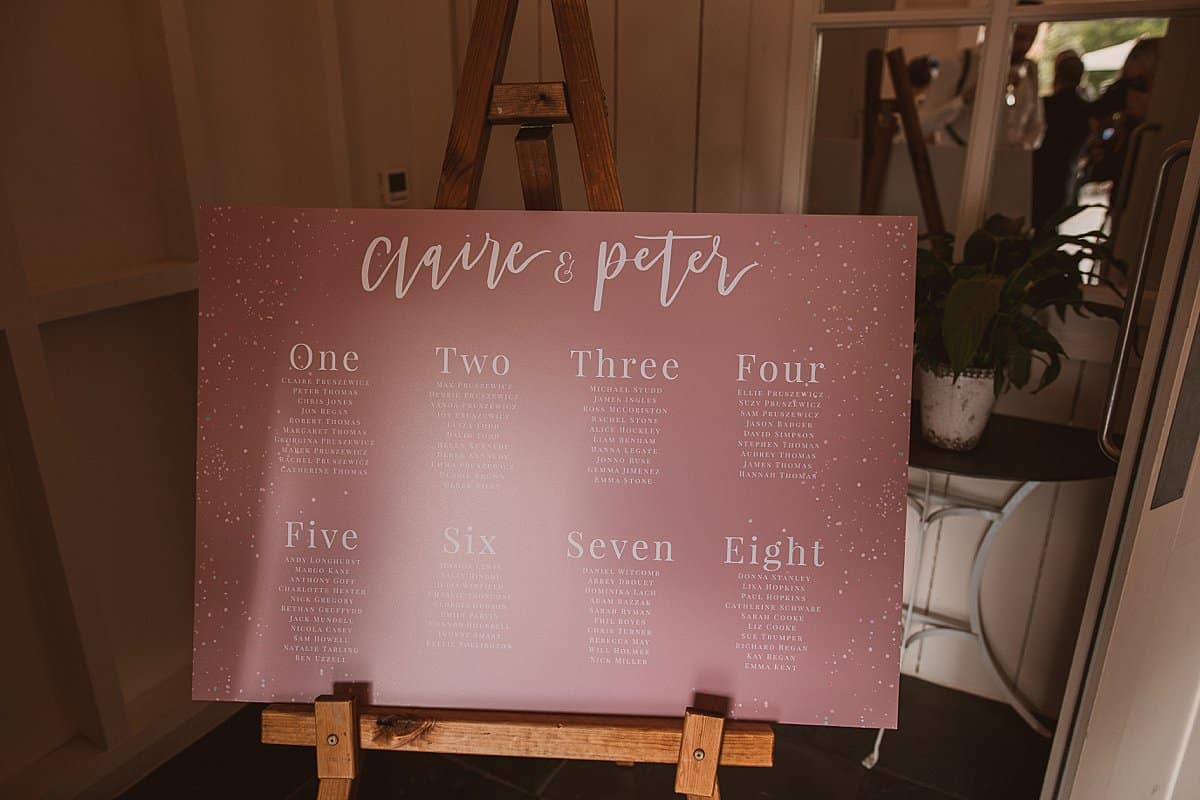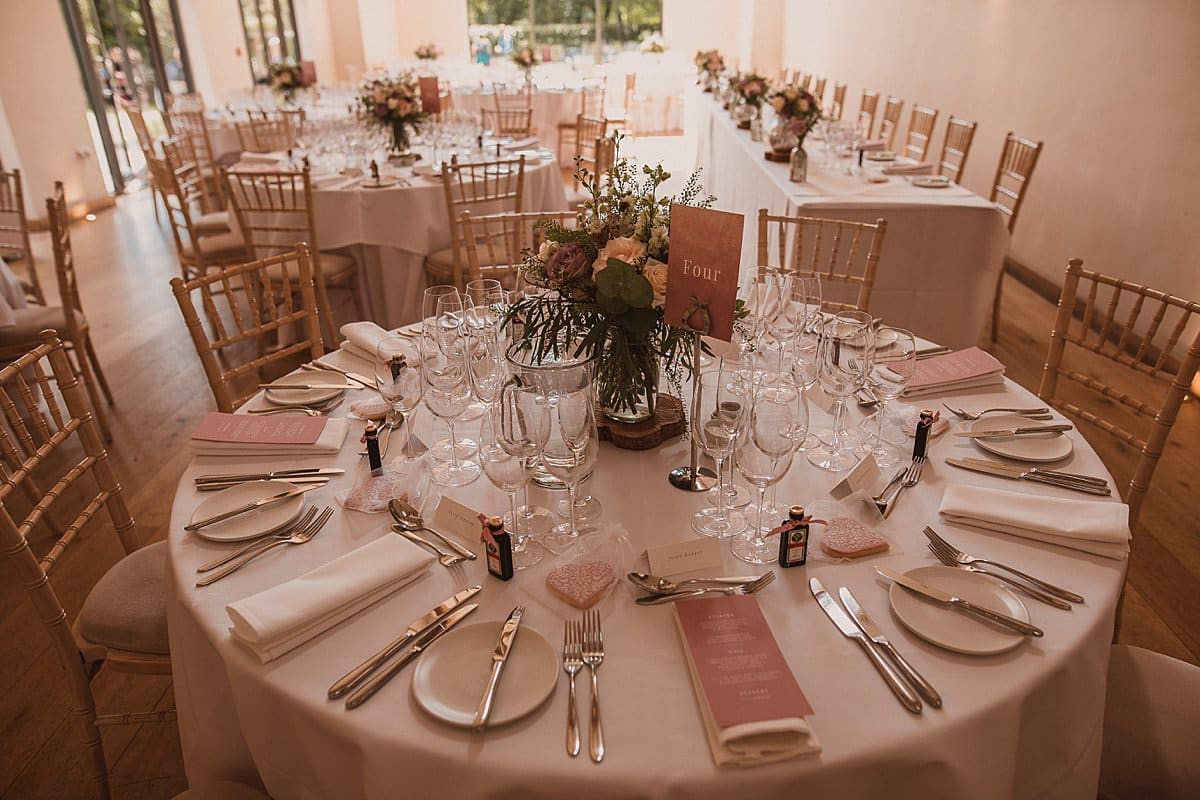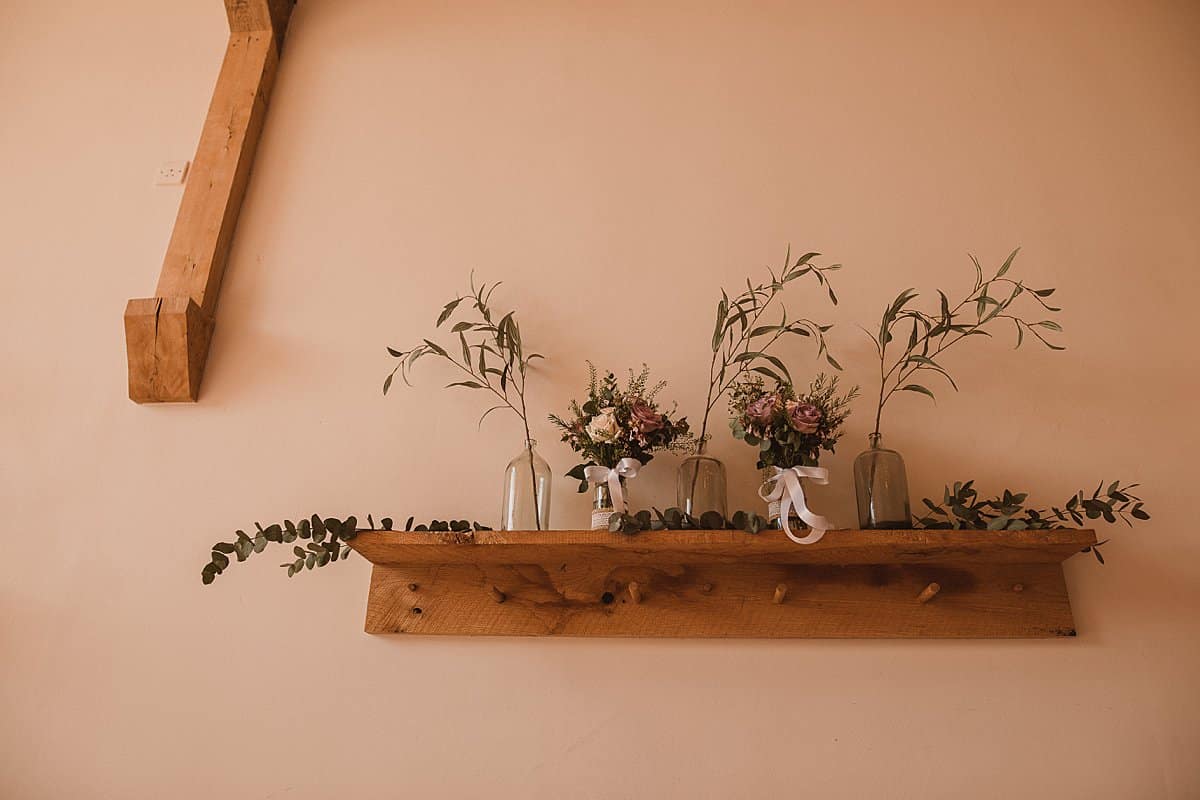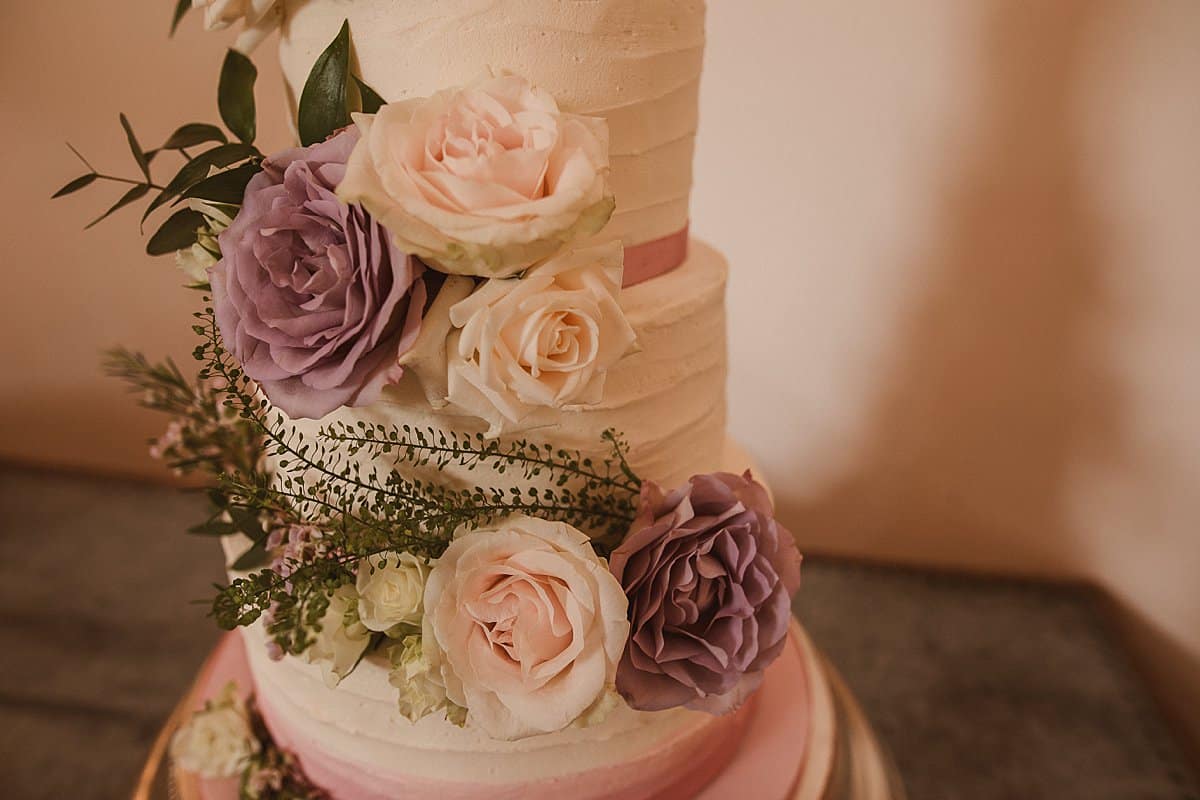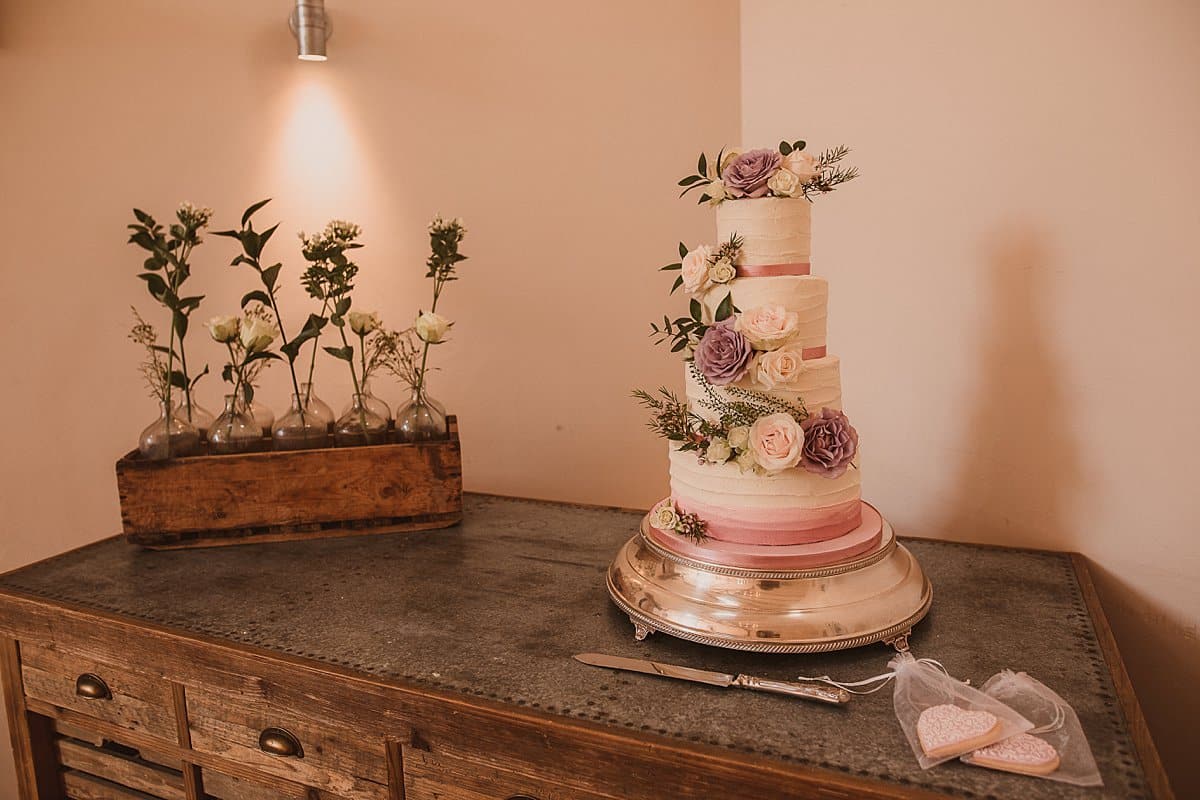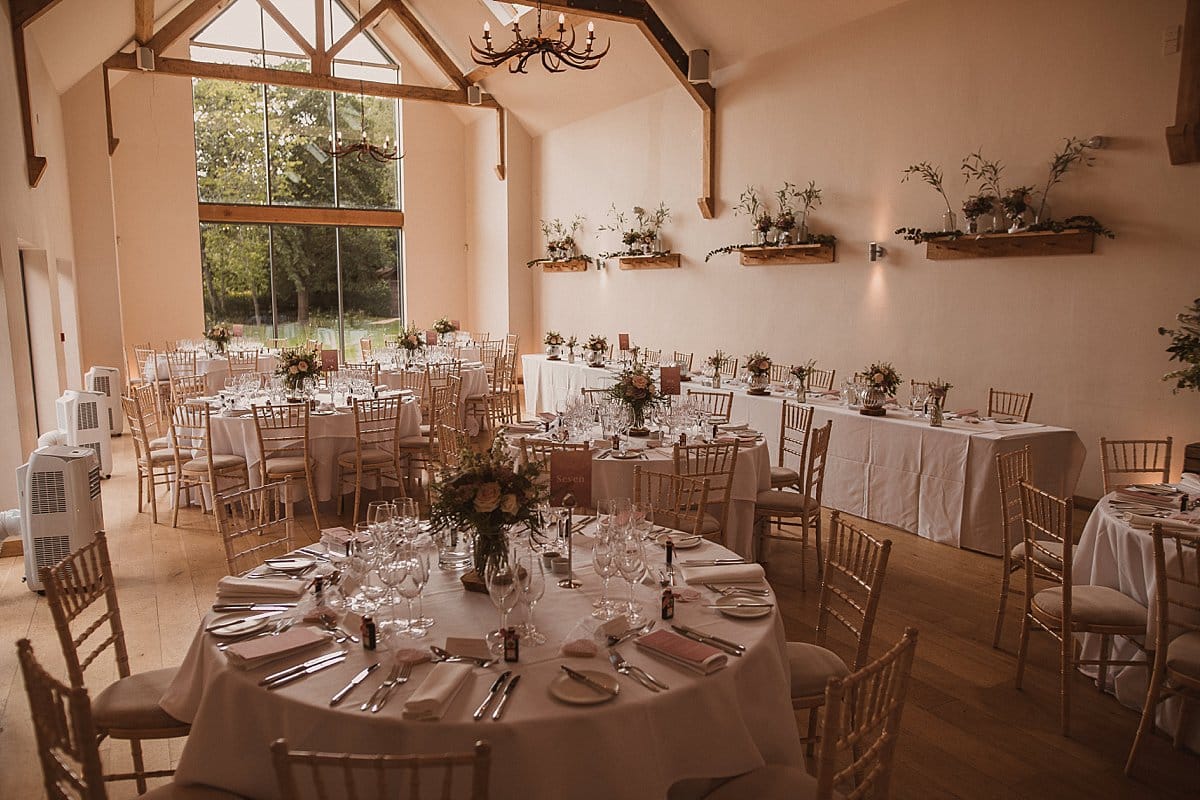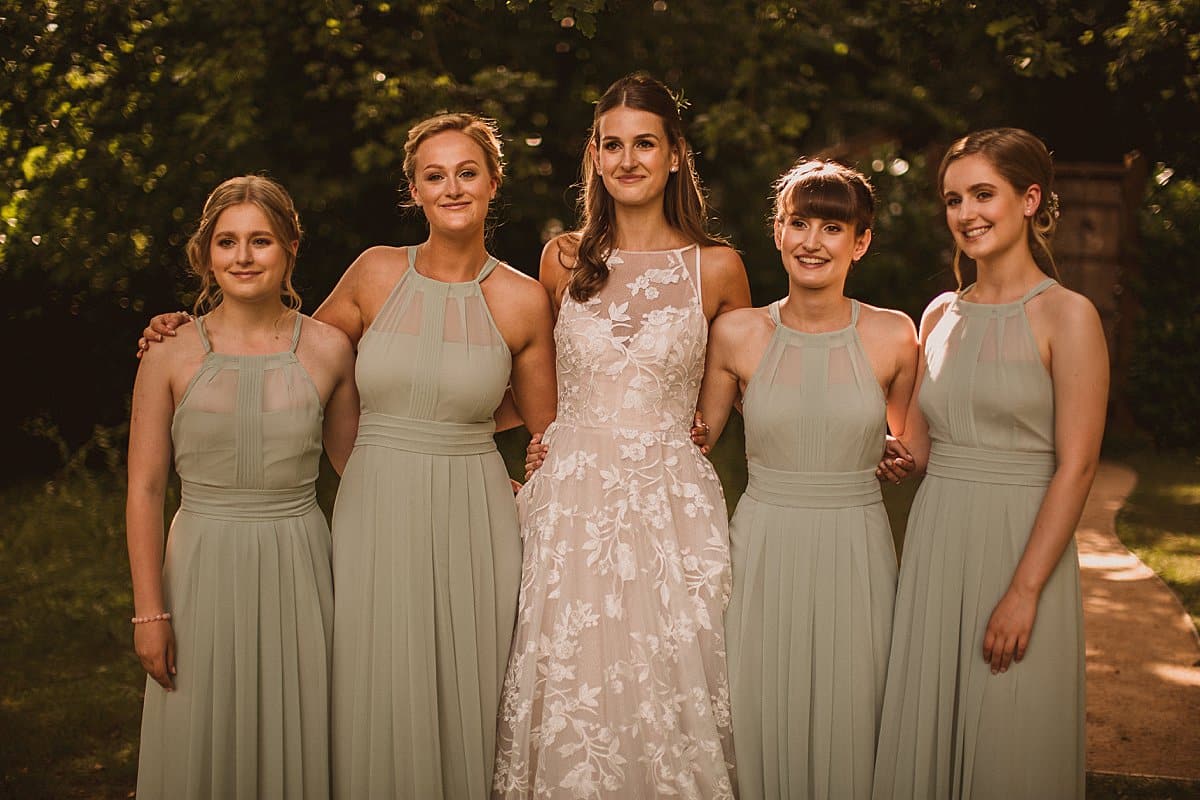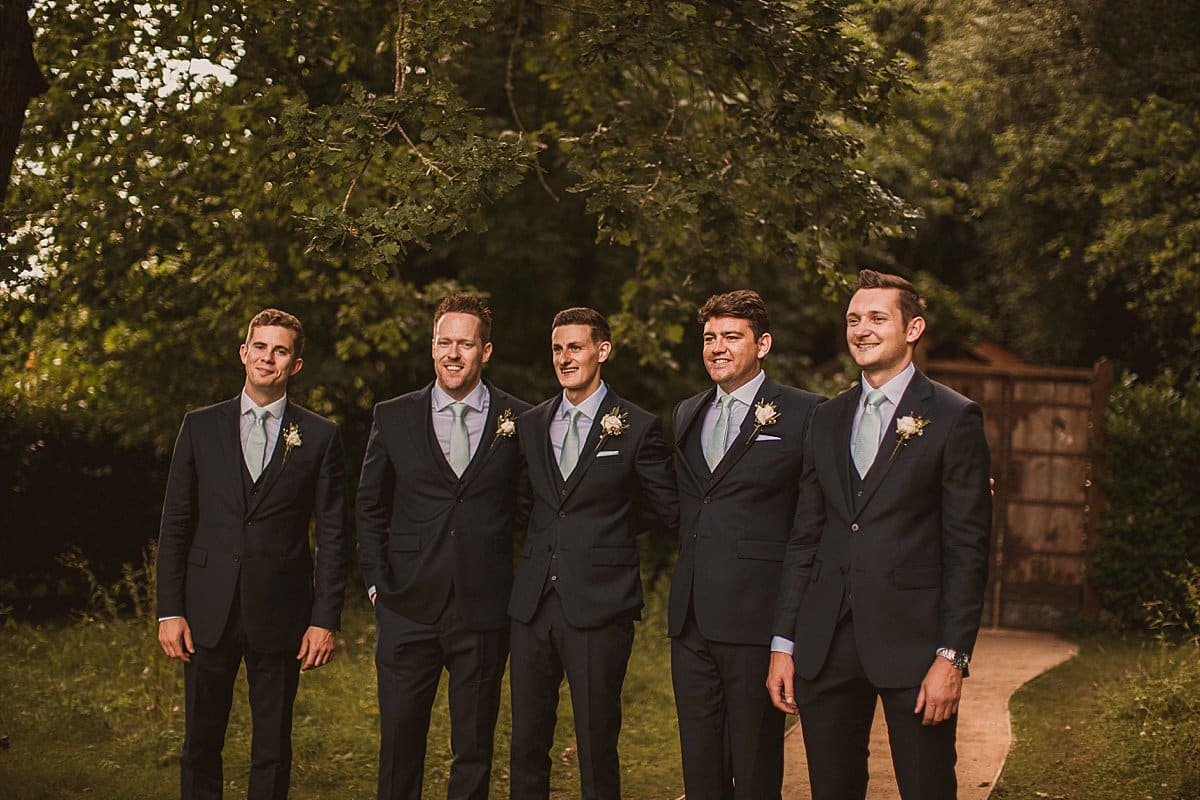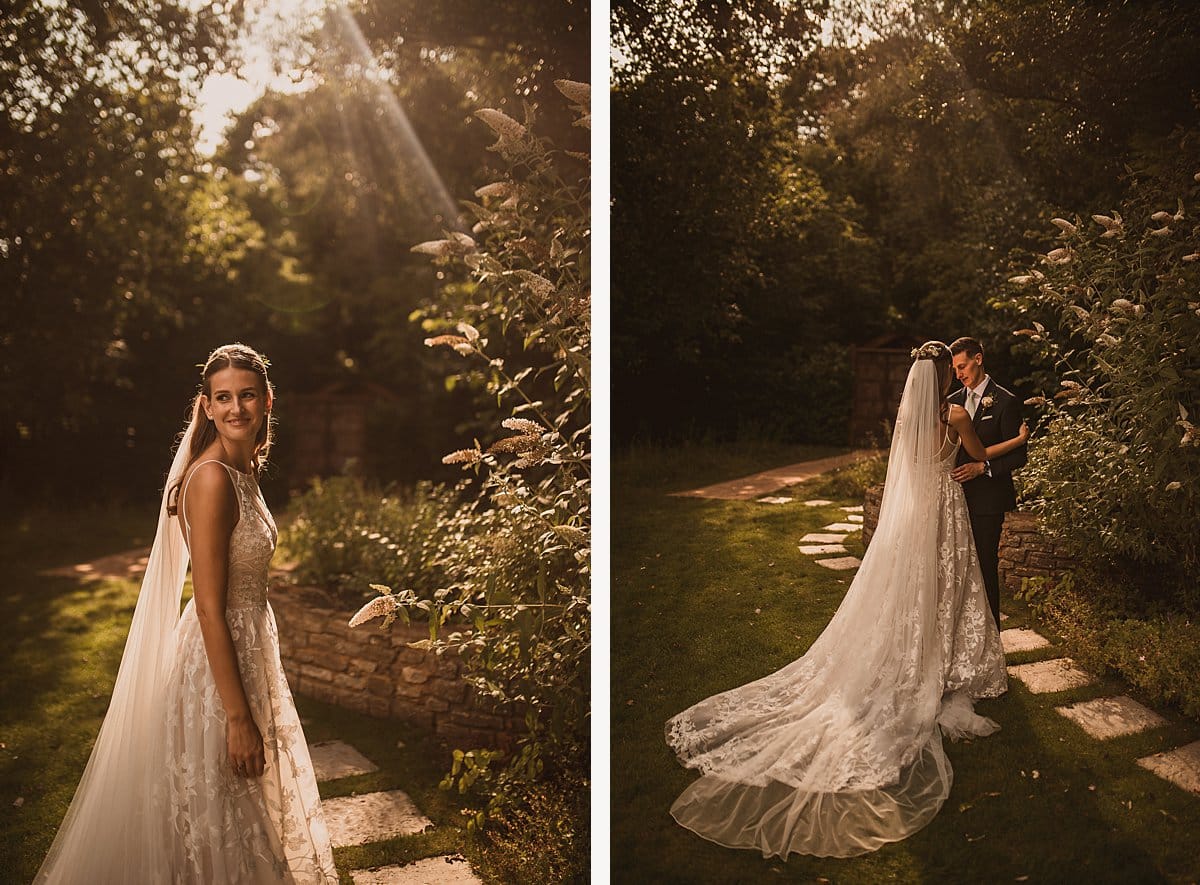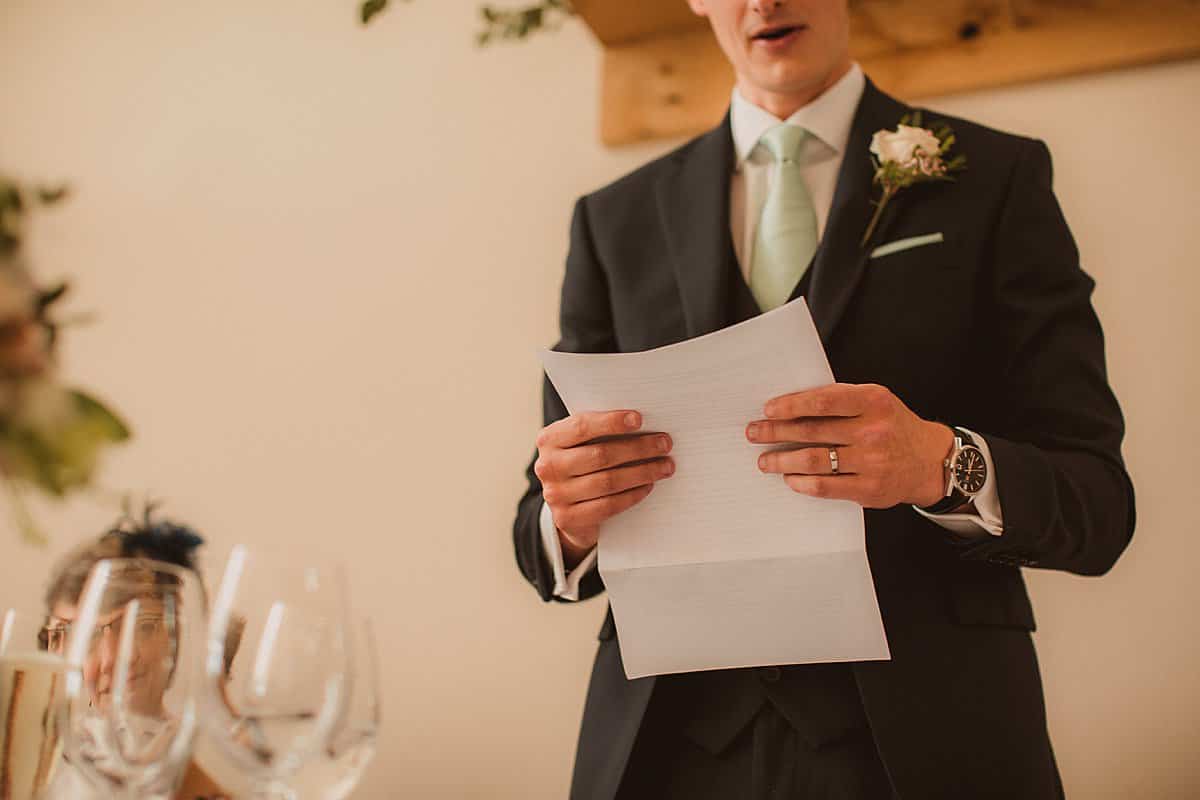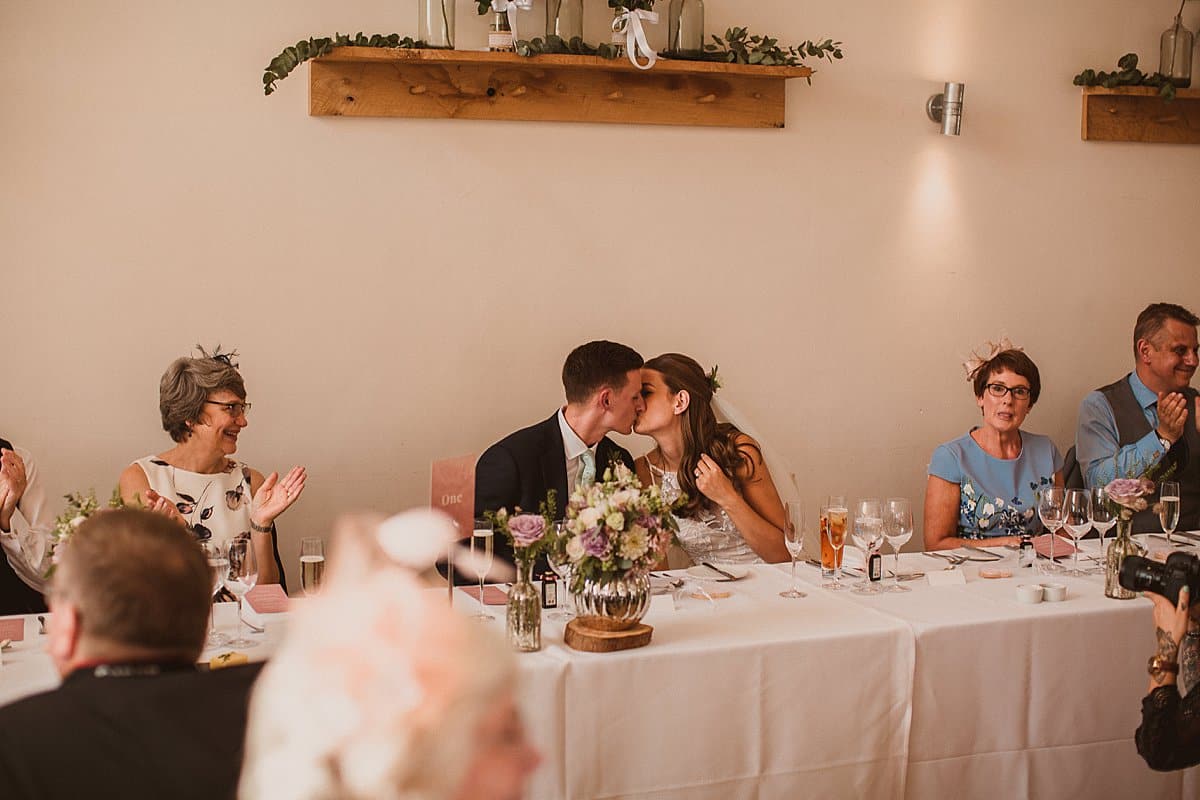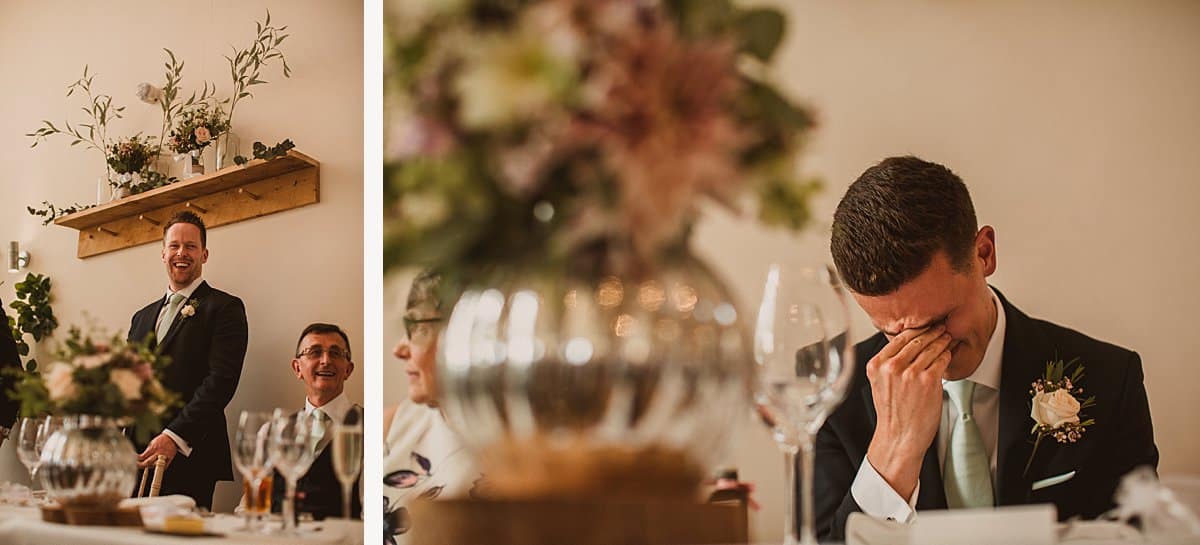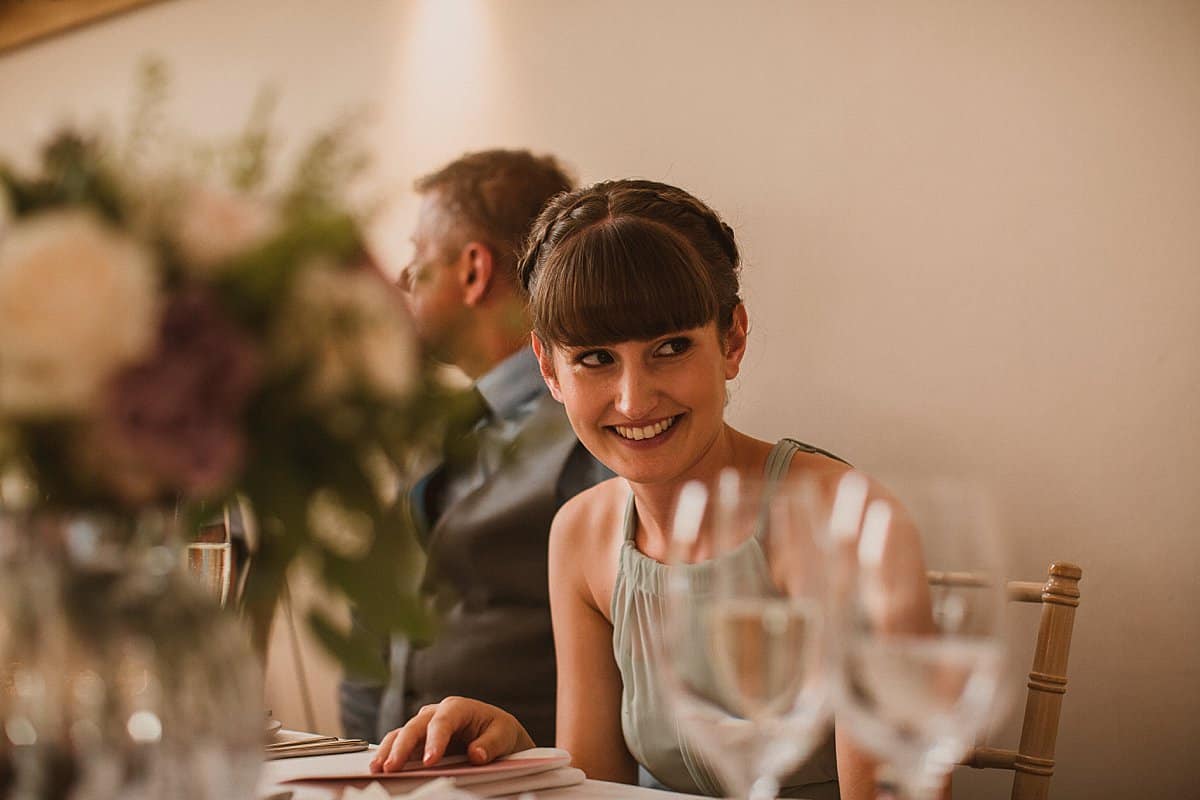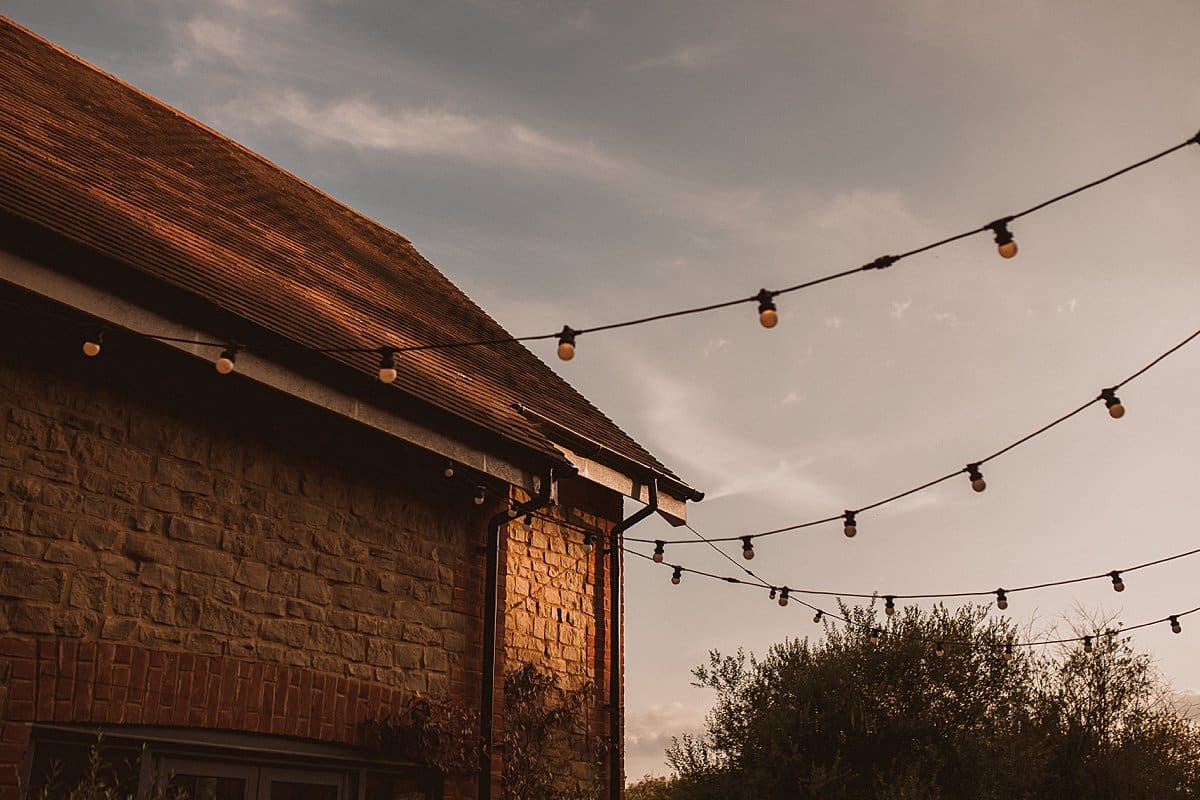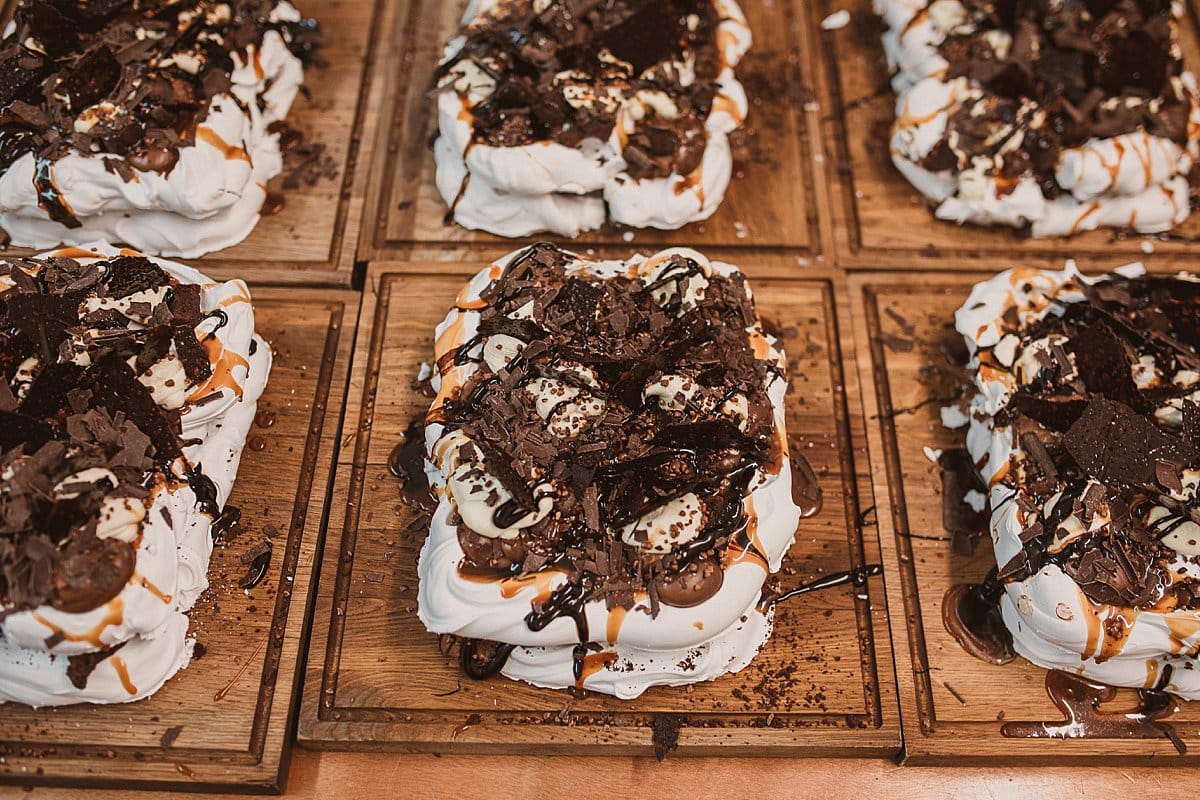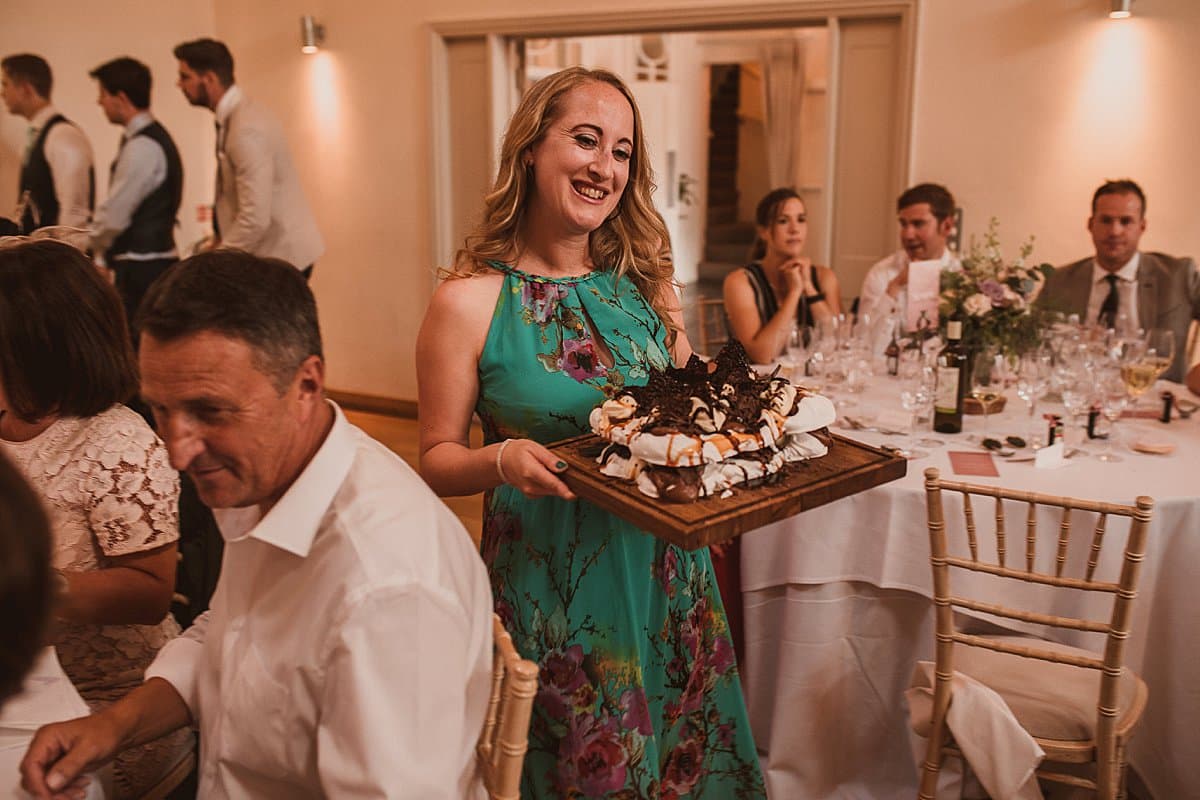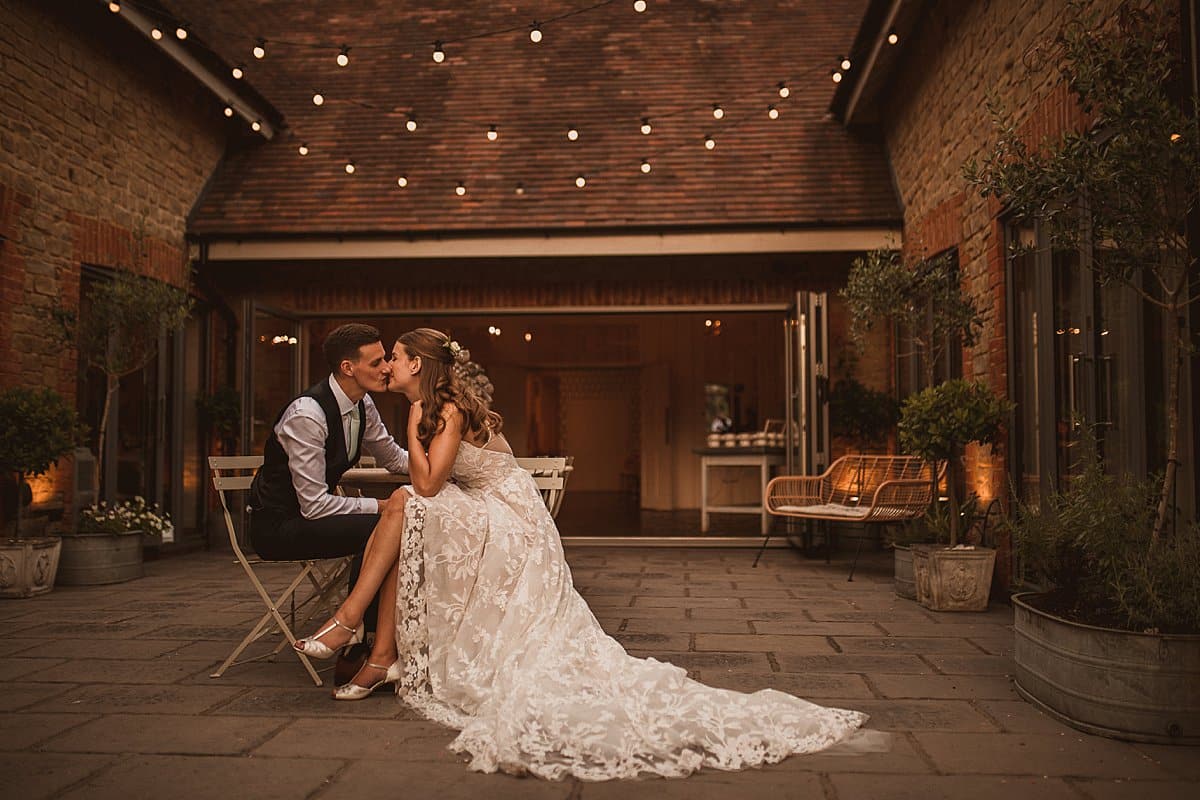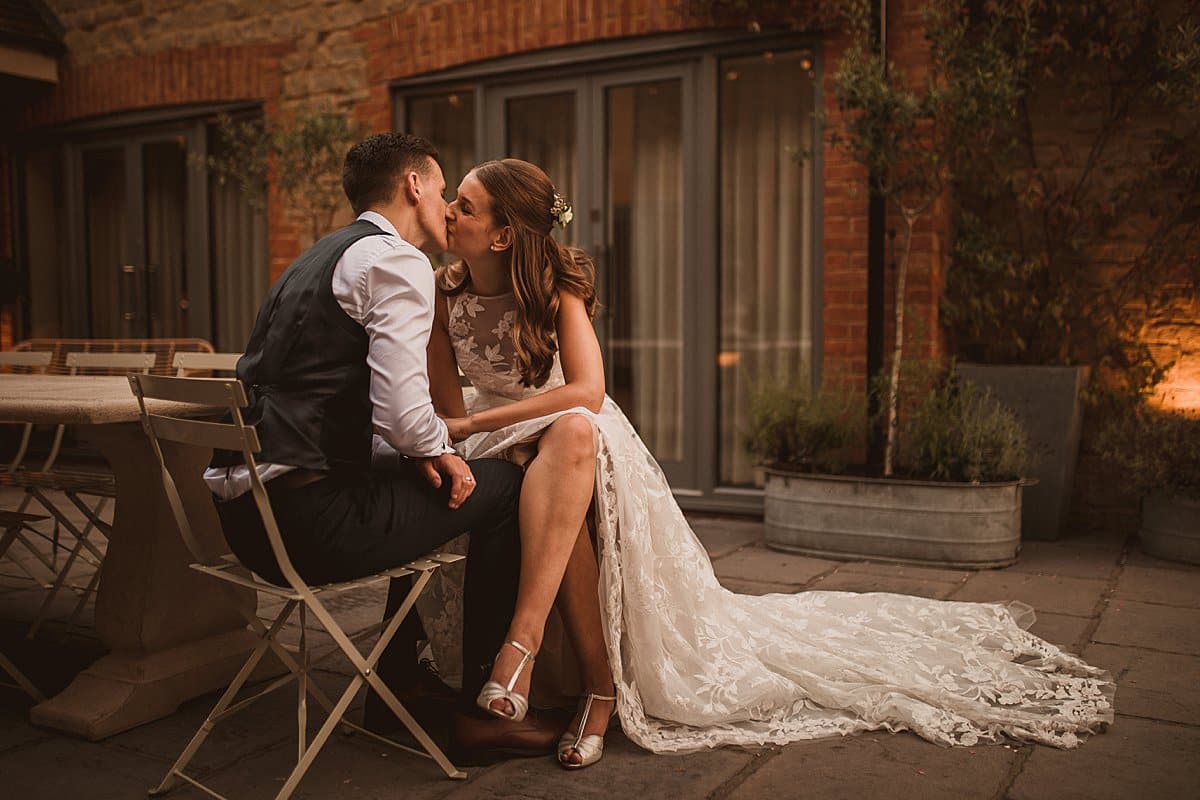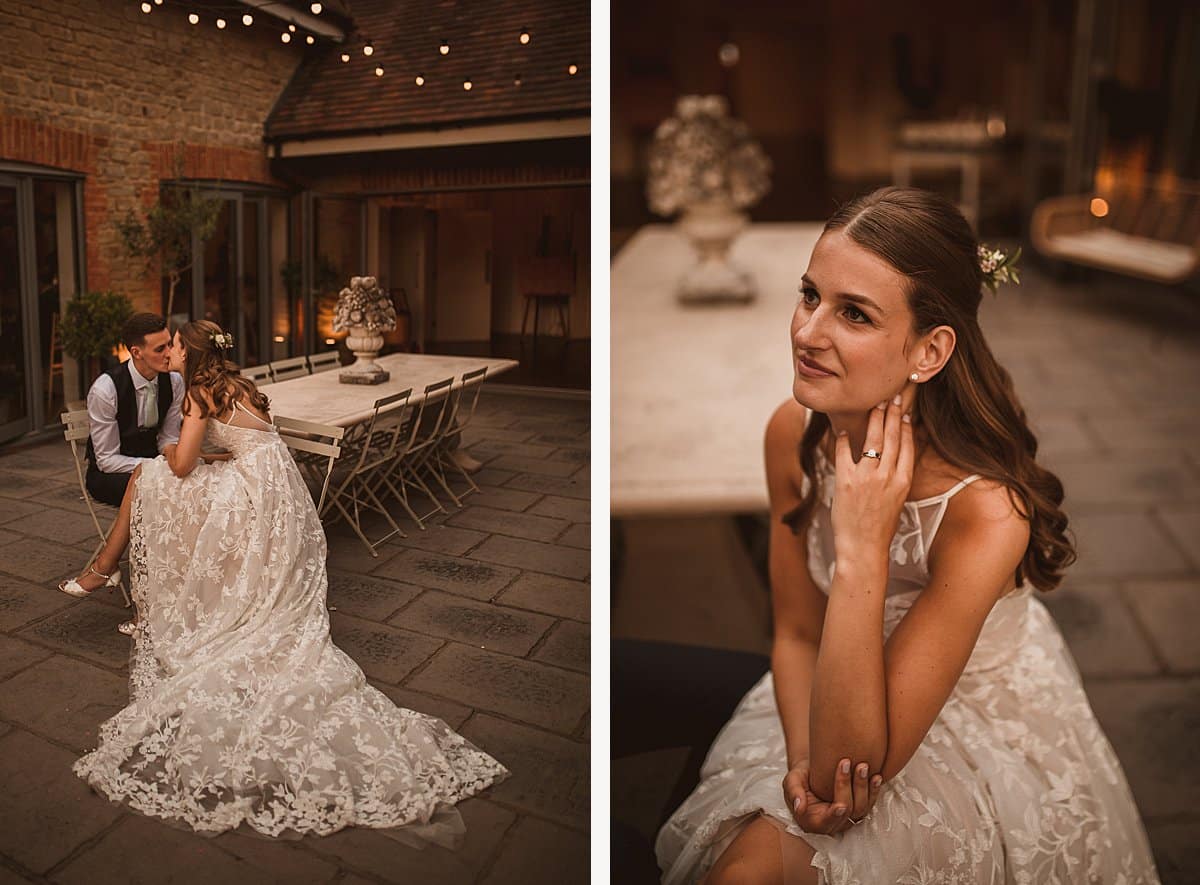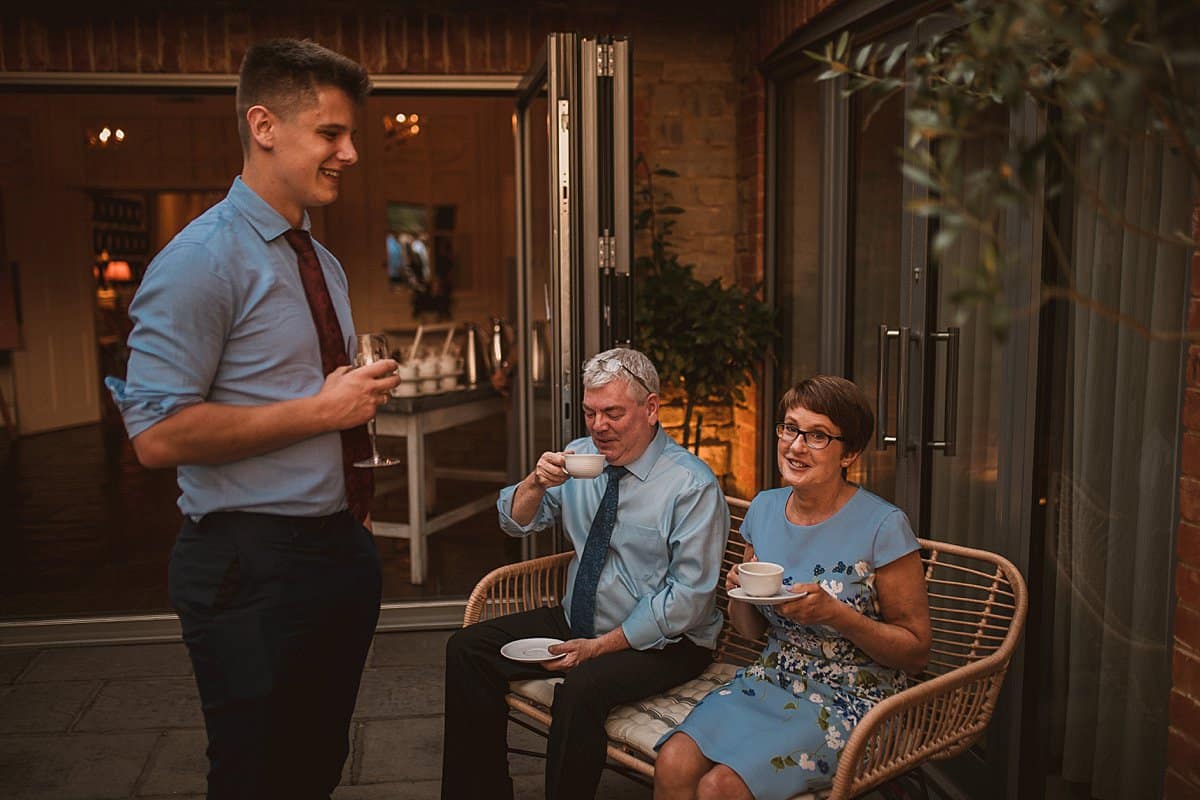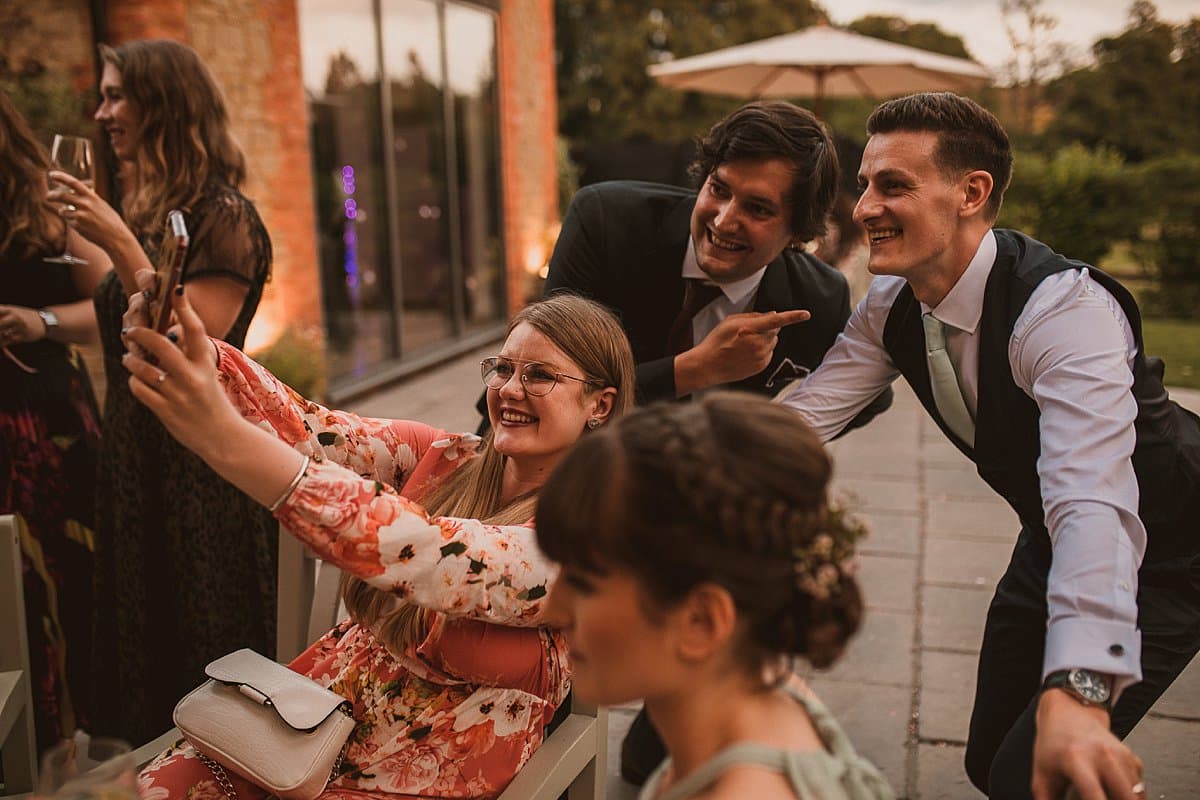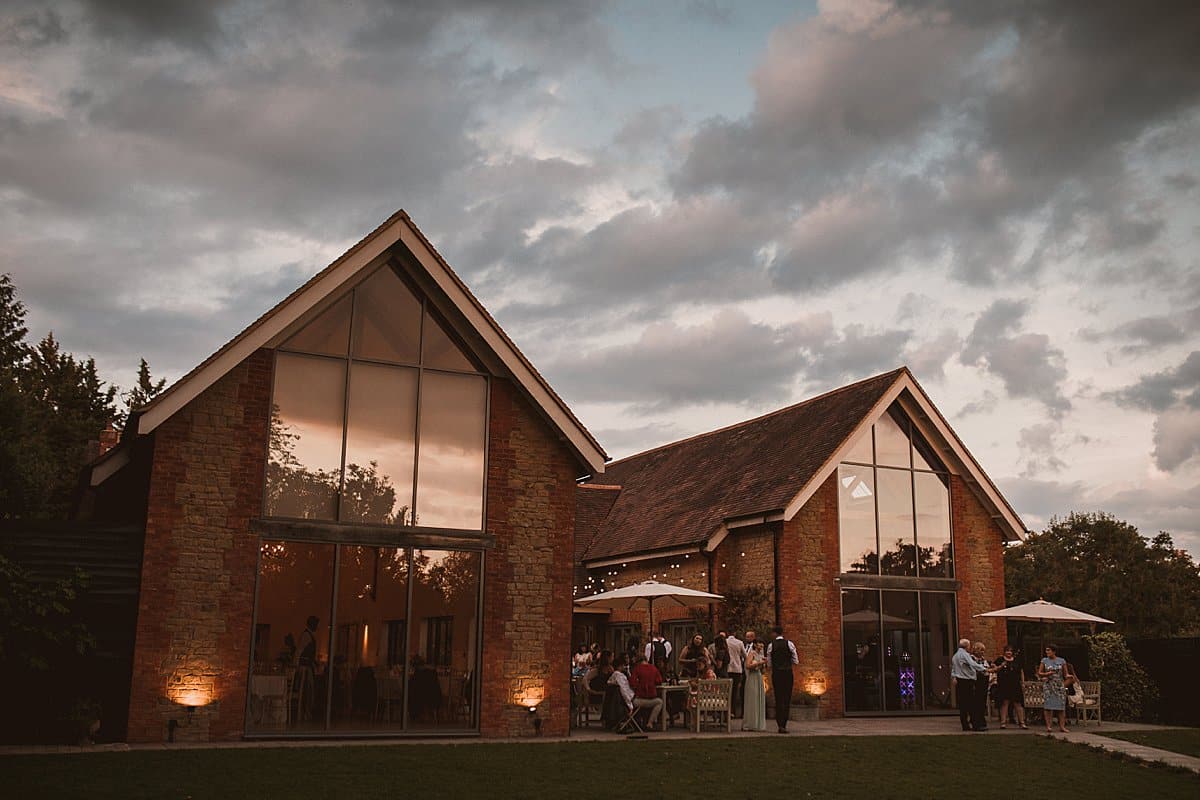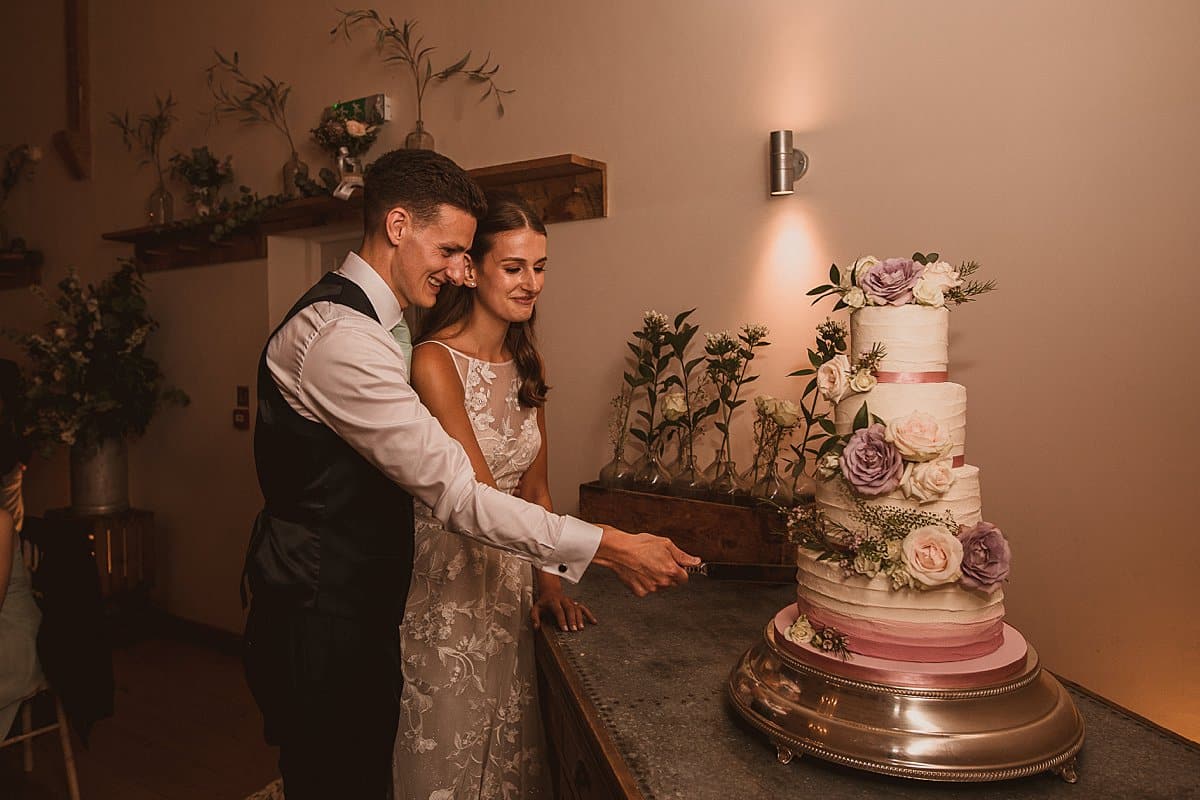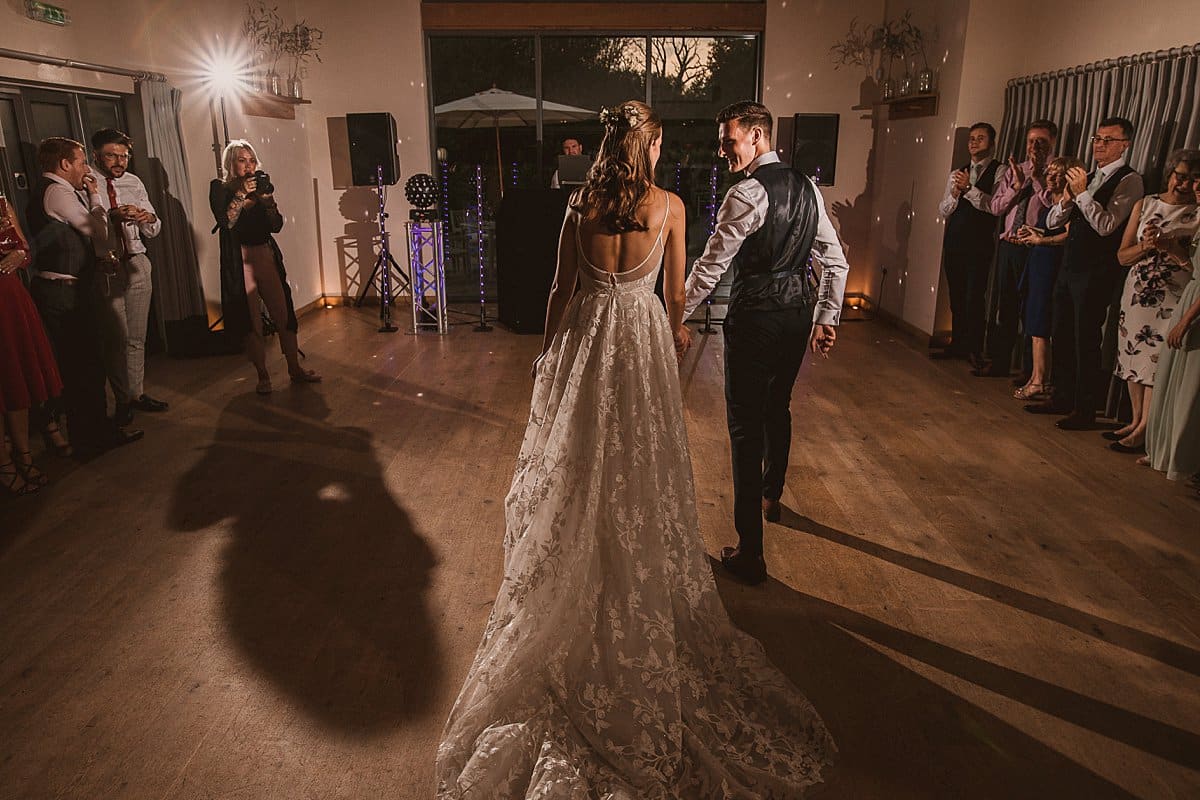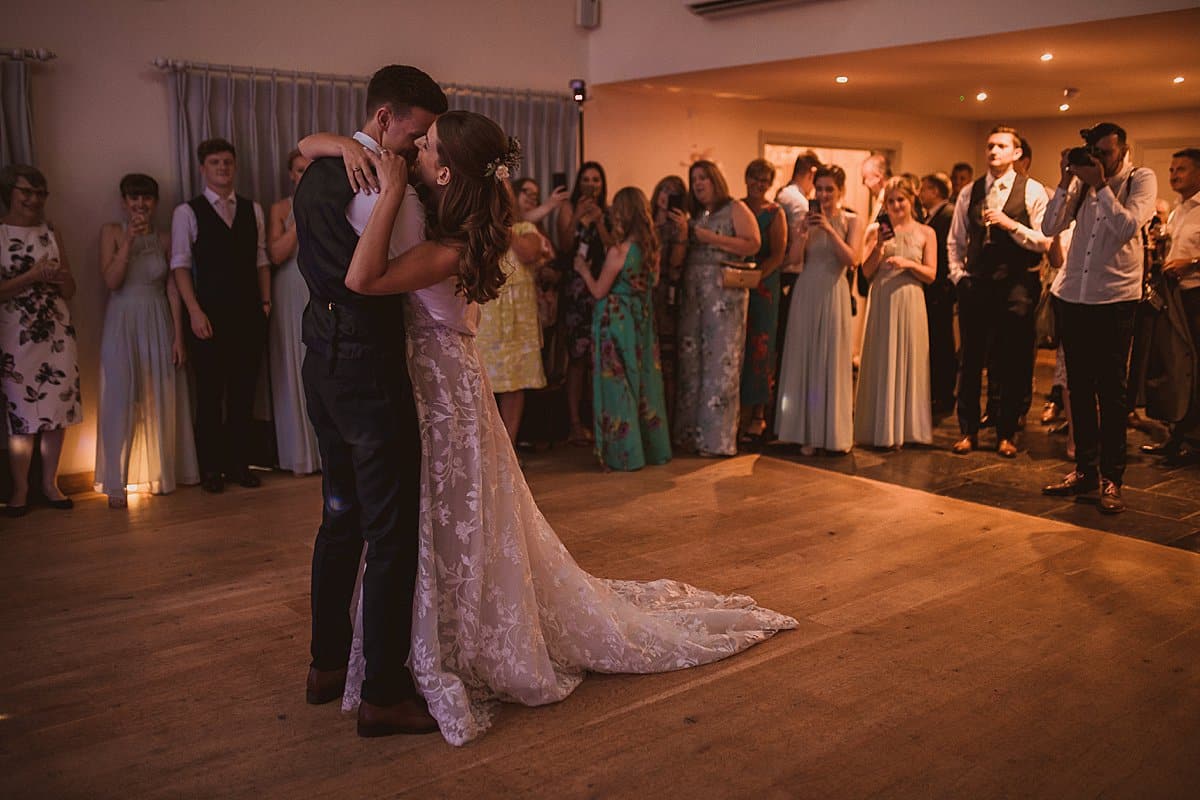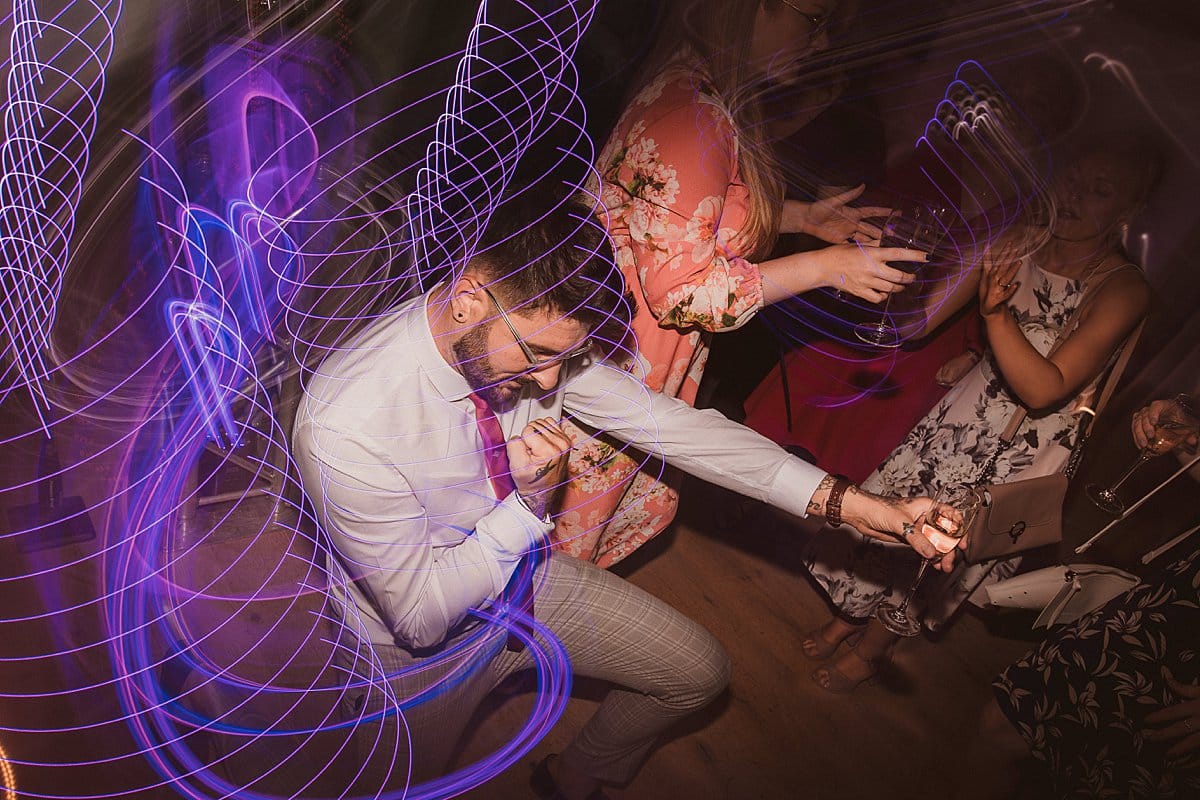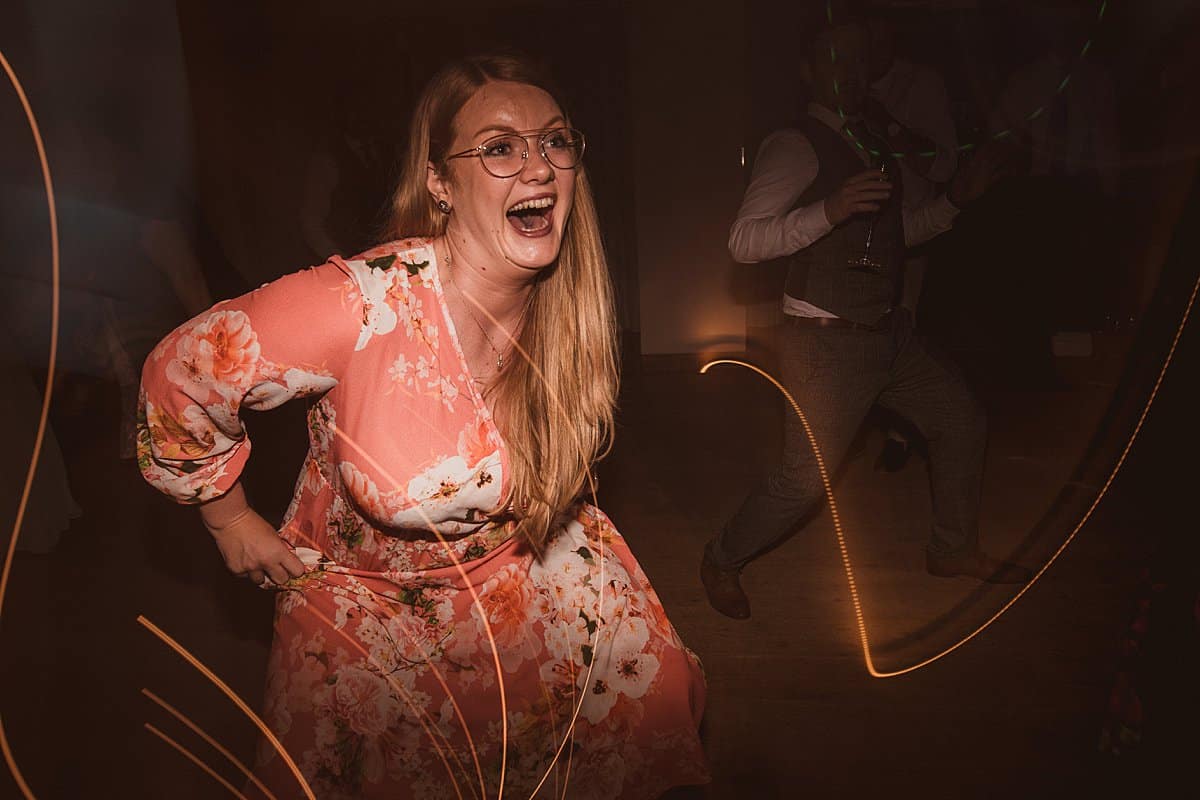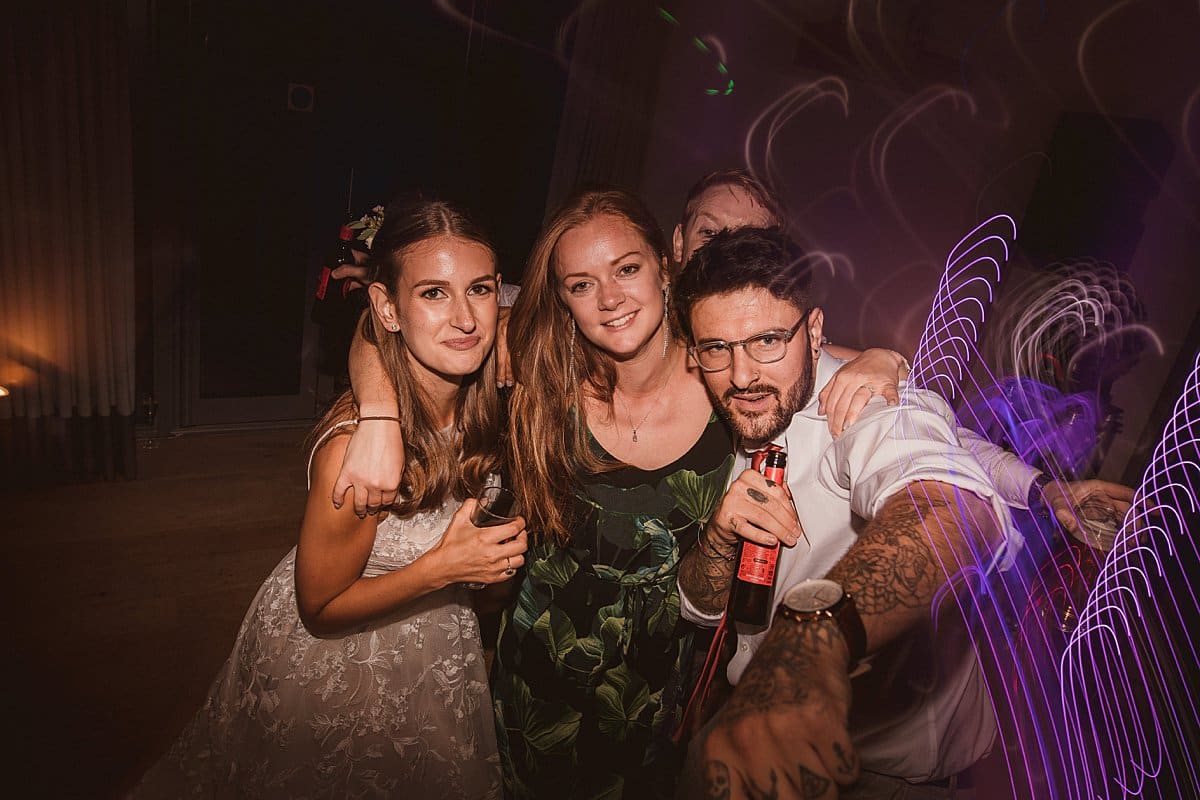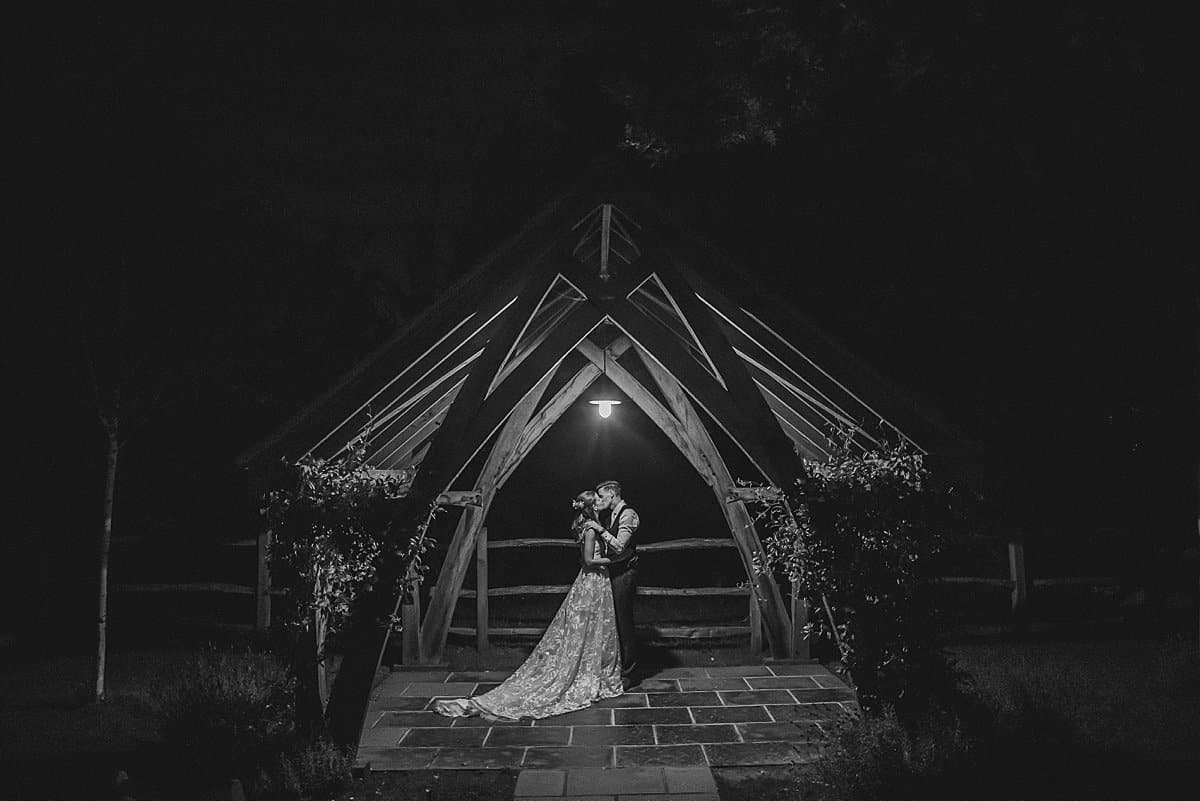 We've had the privilege of photographing a Millbridge Court wedding a few times over the last couple of years and we're always blown away by the commitment to the couple, by everyone involved. It's always a pleasure to work with the team of amazing suppliers who frequent Millbridge, and none more so than Kate Osborne of The Gorgeous Flower Company. We are a little biased because it was Kate who made our own beautiful wedding flowers back in 2015, and also did Kat's sister's wedding flowers a year later! It's always a treat to see her again unexpectedly at weddings! Millbridge is such an amazing blank canvas for artistic floristry, and Claire + Peter's large, romantic arbor flower urns and pretty posies in the dining barn gave us all the heart eyes.
Jessica Short was the Hair + MUA behind Claire's pretty bridal look, which perfectly complemented her scoop back dress. With bridesmaids in sage green, and the groomsmen in navy, the colour palette was classy and understated, which set off Claire's dramatic choice of wedding dress. It was one of the most coveted dresses on our Instagram feed for 2019, despite the fact that Claire decided to keep the designer a secret – classy move!
As always, the guests were wowed by the creative culinary delights of the Kalm Kitchen team, especially the chocolate pavlova sharing dessert – whenever our Couples choose this option for their day we always enjoy seeing how people tackle the meringue beast! There really isn't a better setting for a Surrey wedding on a bright, sunny day than this little slice of Italy right outside Farnham, especially the courtyard – once the heat of the day fades, this space is ideal for guests chatting and sharing bottles of wine long into the evening under the festoon lights.
Drop us a line if you're looking for a Wedding Photographer!
AWESOME SUPPLIERS FROM THE DAY;
Venue: Millbridge Court
Hair + Make Up: Jessica Short
Flowers: The Gorgeous Flower Company
Catering: Kalm Kitchen